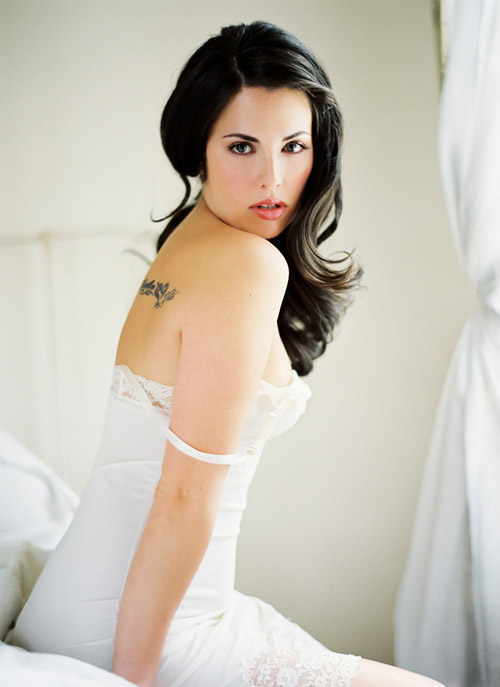 Danielle Fletcher of Boudoir on Film specializes in editorial style boudoir photography and creates images like these, that I must say, simply couldn't be any dreamier. During her full day on-location shoots she works her magic to help everyday clients look and feel spectacular.
"I often start out shooting in my client's home to get a splash of 'traditional' boudoir and then we head out to find some amazing light and beautiful locations for a more editorial feel. It's an amazing, transformative, fun-filled day and I think I have the best job in the entire world!"
Having a hair and makeup artist on hand to create distinctly different looks is key to the process, as are the many locations they search out and bravely shoot in. (Read this hilarious blog post from Danielle about a couple of curious police officers who happened upon them during this very shoot)! Also important is the ability to get creative with the fashion involved and to go beyond using only traditional lingerie. "She can feel like a REAL model and get a variety of images as if she had her own editorial spread in a magazine." Brilliant, captivating, and simply beautiful!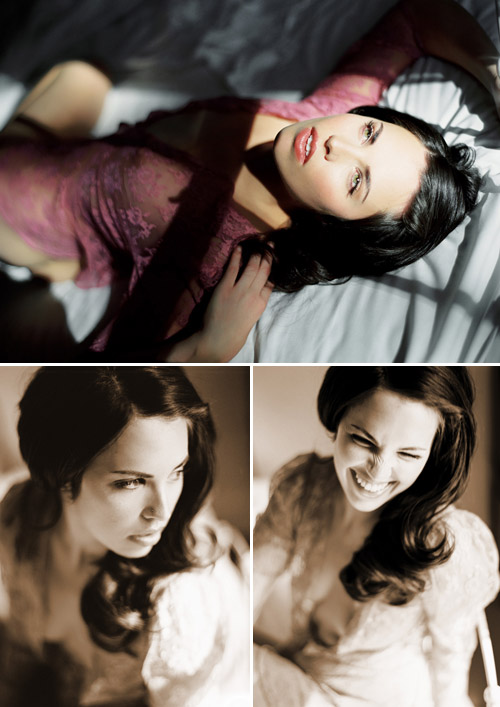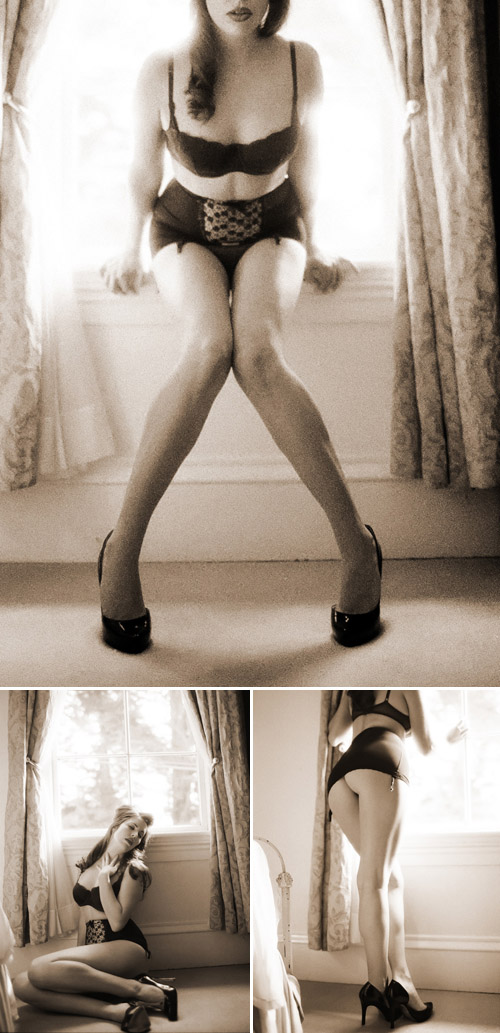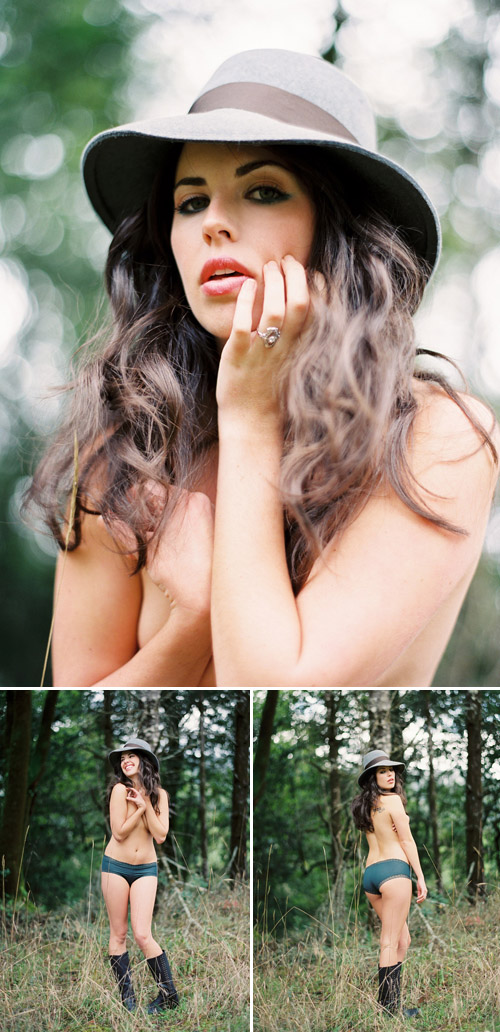 Thank you for sharing Danielle, and thank you to your gorgeous client too! To learn more about Danielle Fletcher and Boudoir on Film, be sure to check out her website and blog.