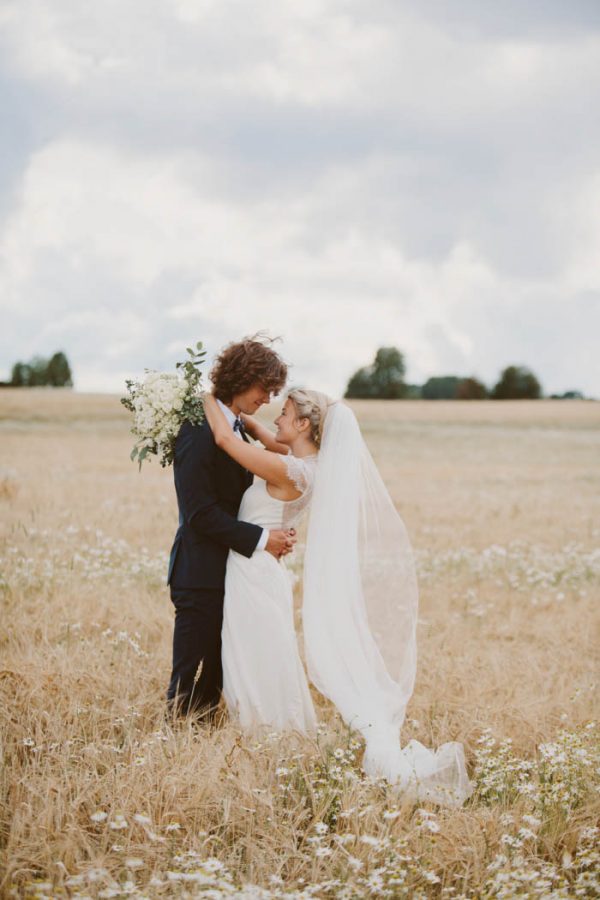 From an ornate old-world church to a cozy barn filled with twinkle lights, Kristine and Sindre's elegant Norwegian wedding completely swept us off our feet. The bride, wearing a gorgeous Jenny Packham gown, and her equally stylish groom couldn't contain their joy, which made for some irresistibly fun couple portraits by Wide in Wonder. The couple chose an airy color palette of white and pink and incorporated simple yet meaningful details with handmade banners and photos of all their married guests. Their reception was full of whimsy and fun, including an artsy Pascal cake, musical performances by some of the guests and bridal party, and a surprise performance by the bride and groom. We guarantee your cheeks will hurt from smiling after seeing these photos!
The Couple:
Kristine and Sindre
The Wedding:
Gjesvold Gård, Hole, Norway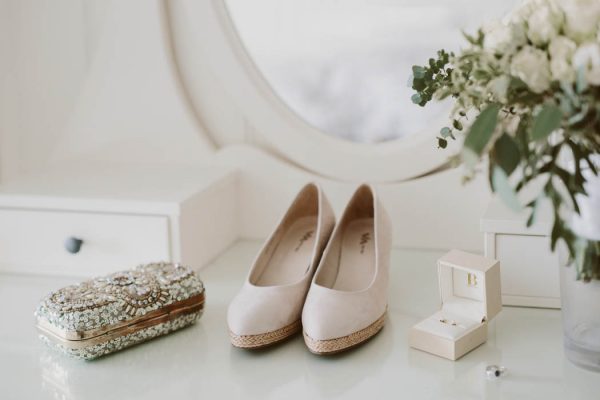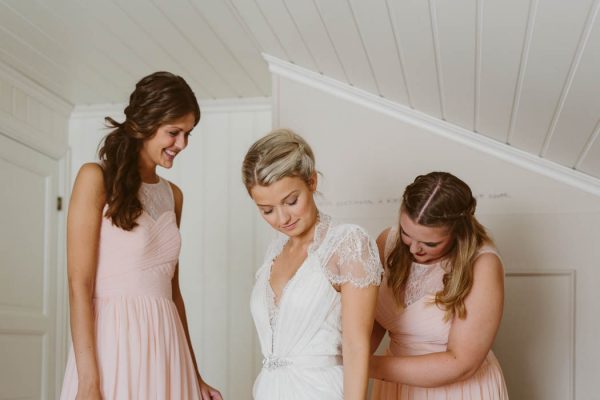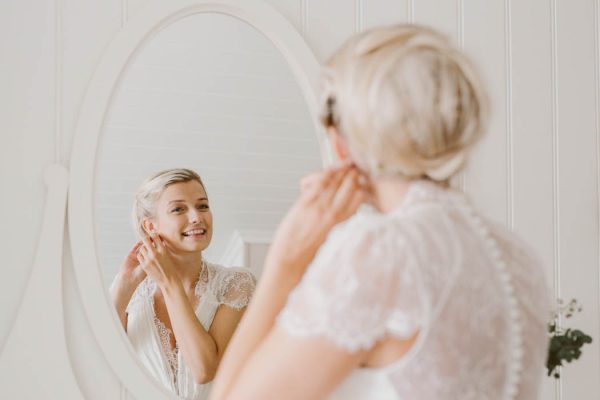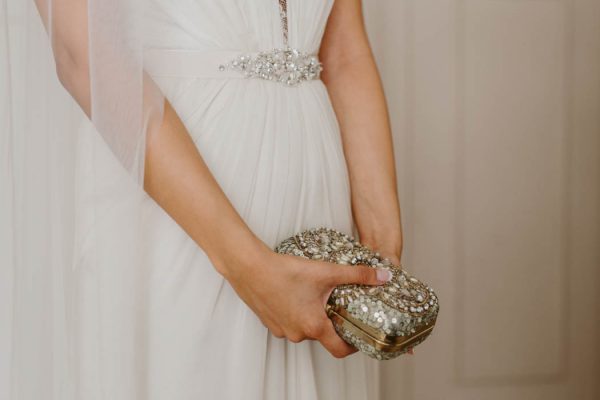 The morning of the wedding, we did give each other gifts! Sindre gave me a diamond necklace, and I gave Sindre his last name! For a long time, I had said that I was going to keep my maiden name. I knew it meant a lot to him that we have the same last name, so I decided to take his name in the end. He unwrapped a sign that said, "Sindre and Kristine Gripsgård live here".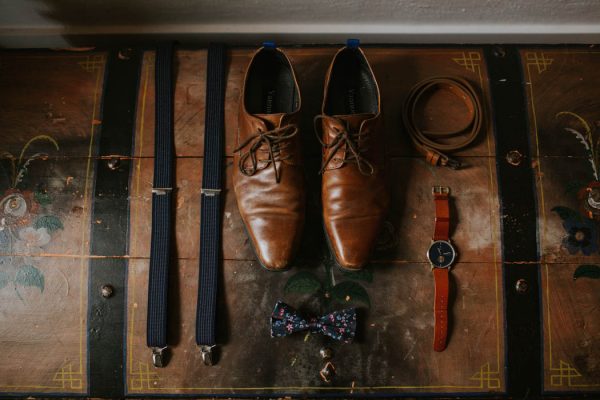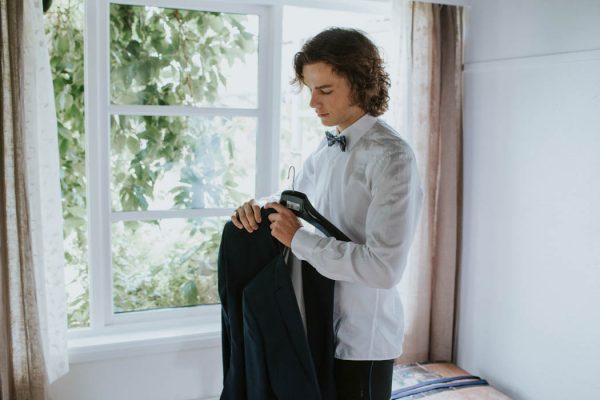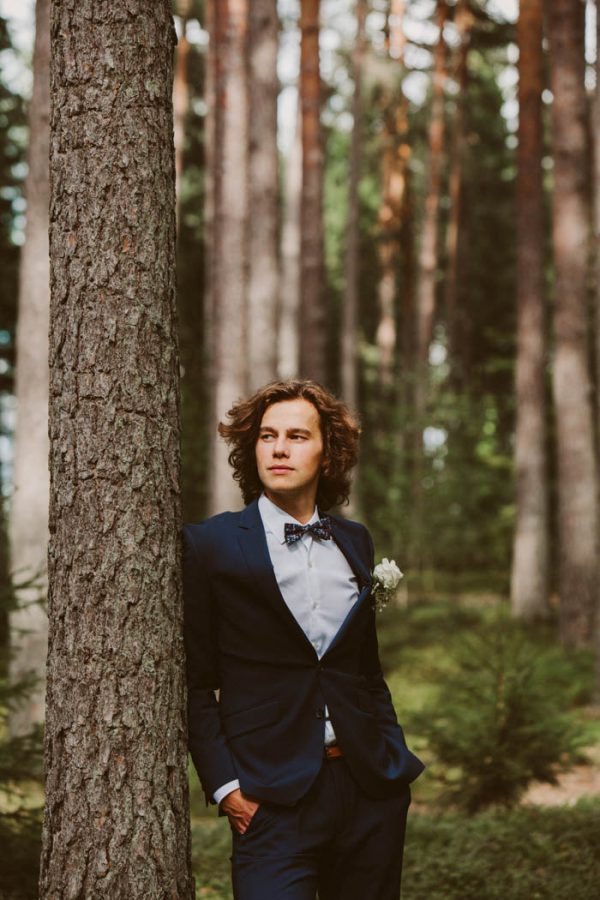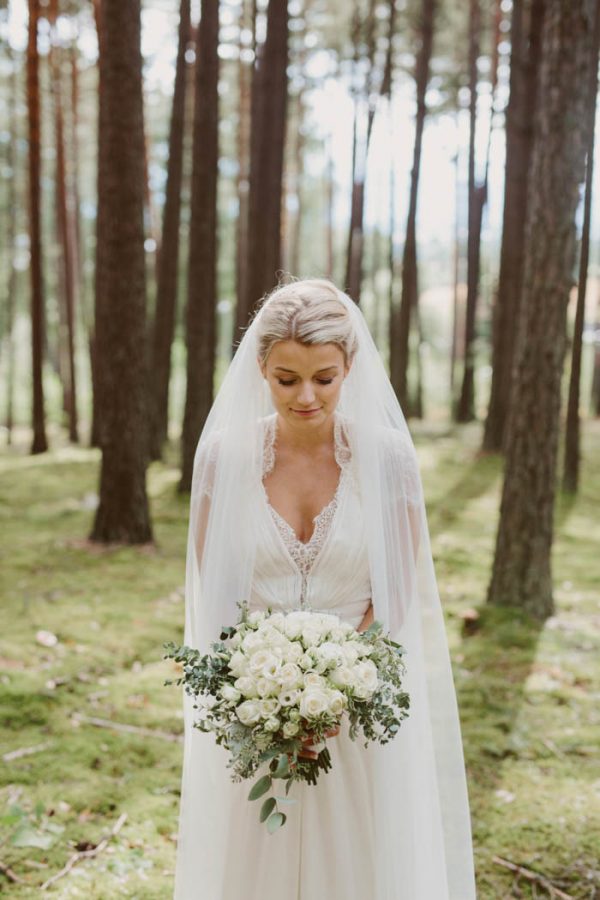 I loved my wedding dress more than anything! Precisely because it is so simple and elegant. I had wedge heels, which made it very comfortable and easy for me to dance. Furthermore, I wore a crystal hairband during the party. In the church and at dinner, I wore a simple, long veil.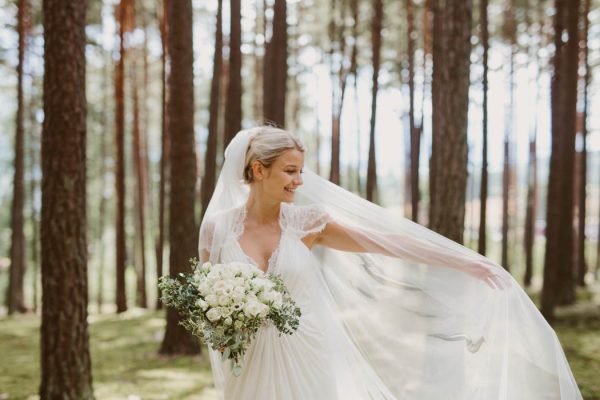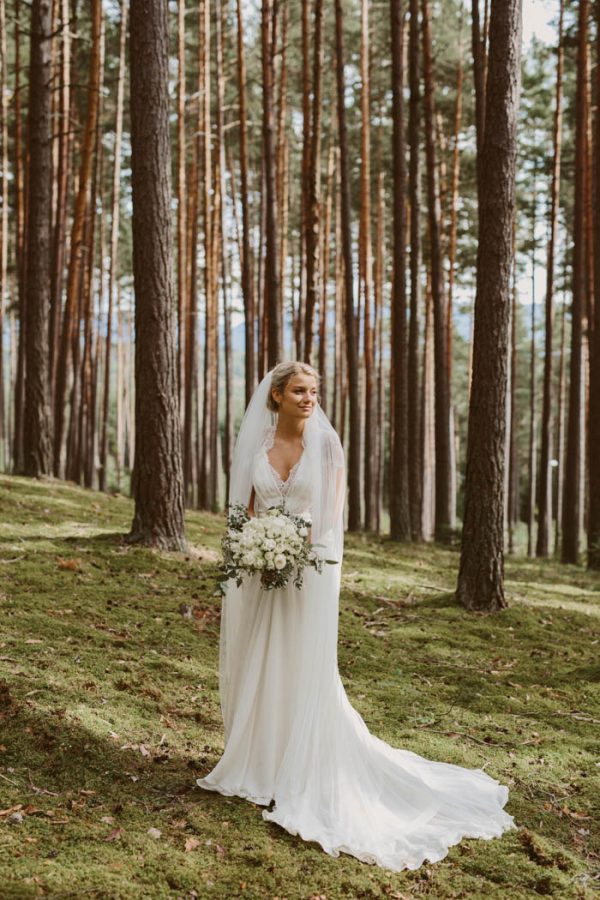 We chose two words to lead the entire planning process: simple and elegant. Any choice we made was influenced by those two words, in everything from the decor, food choices, wedding dress, and the groom's attire. We highly recommend choosing two values or key words to lead your wedding planning process. This makes all the decisions super easy!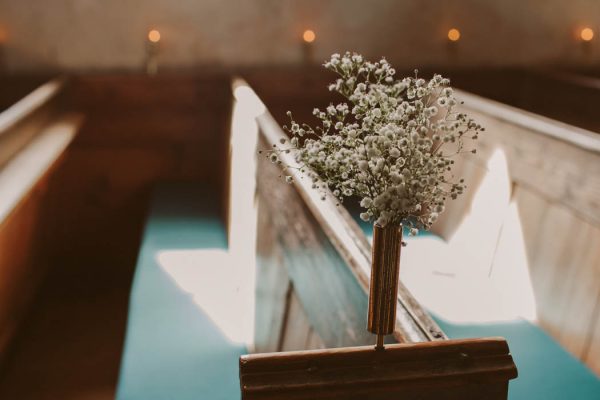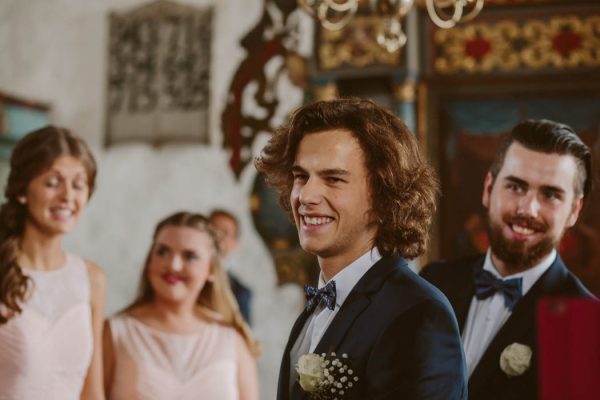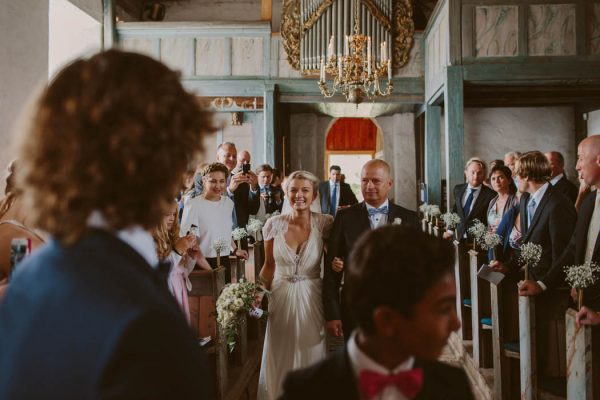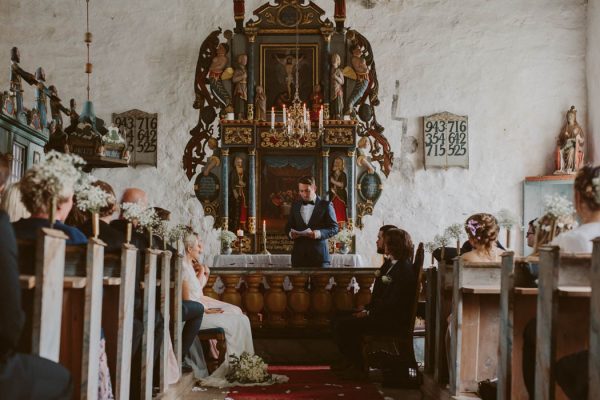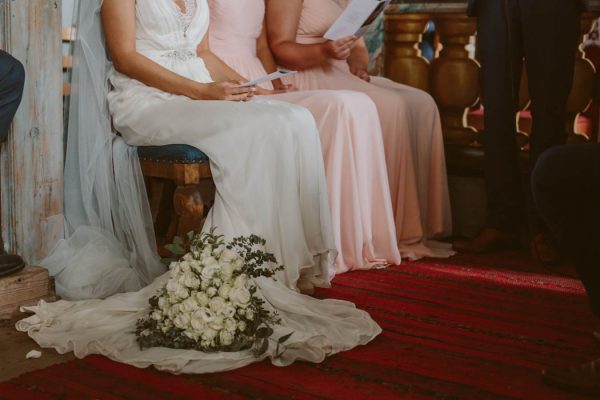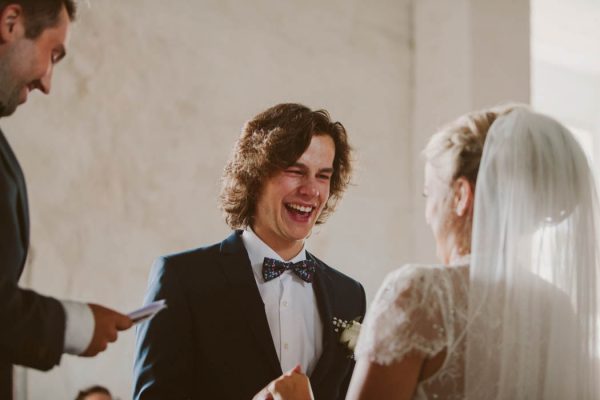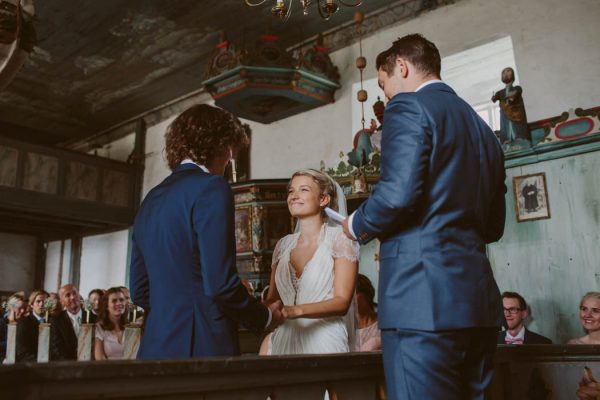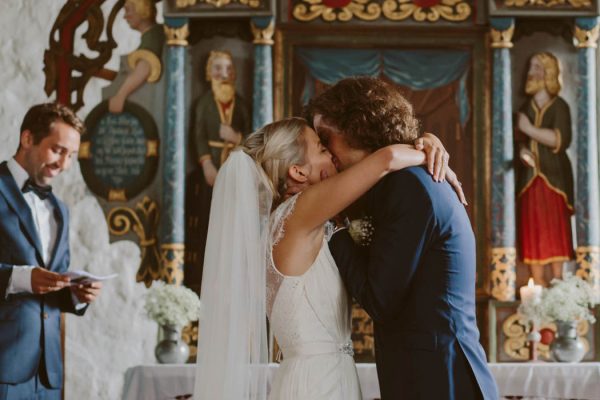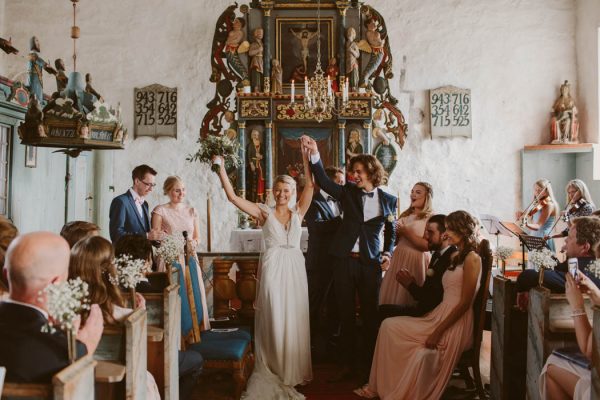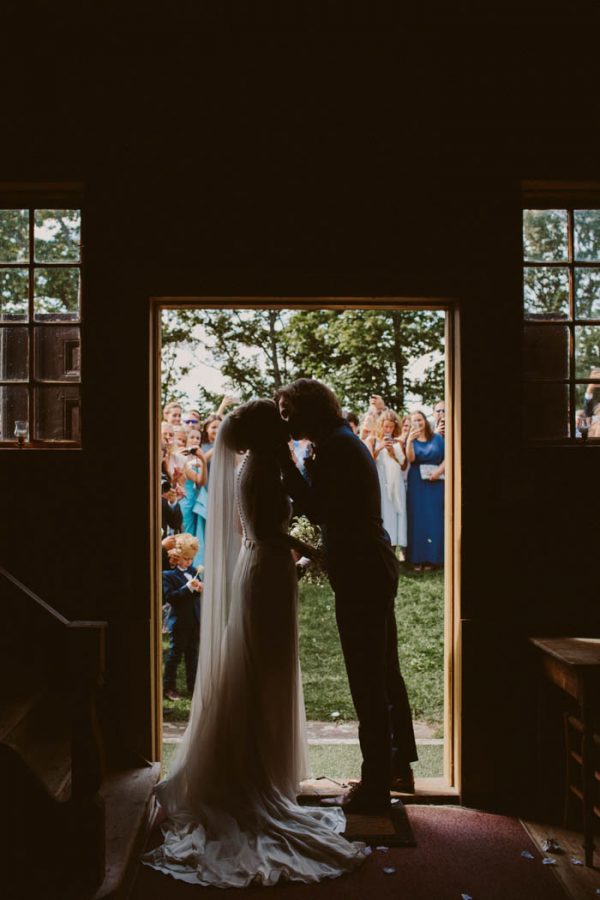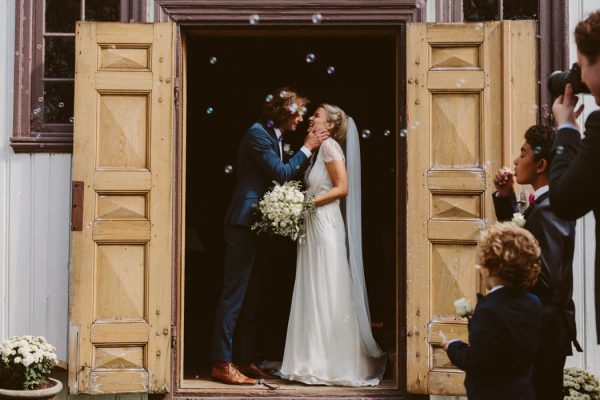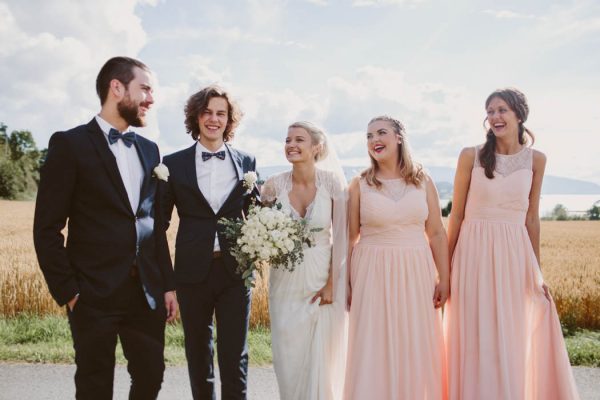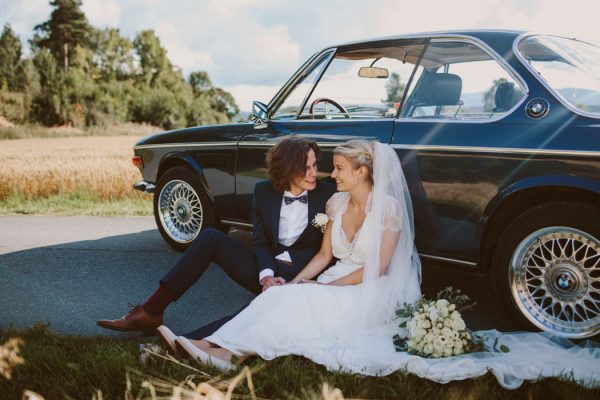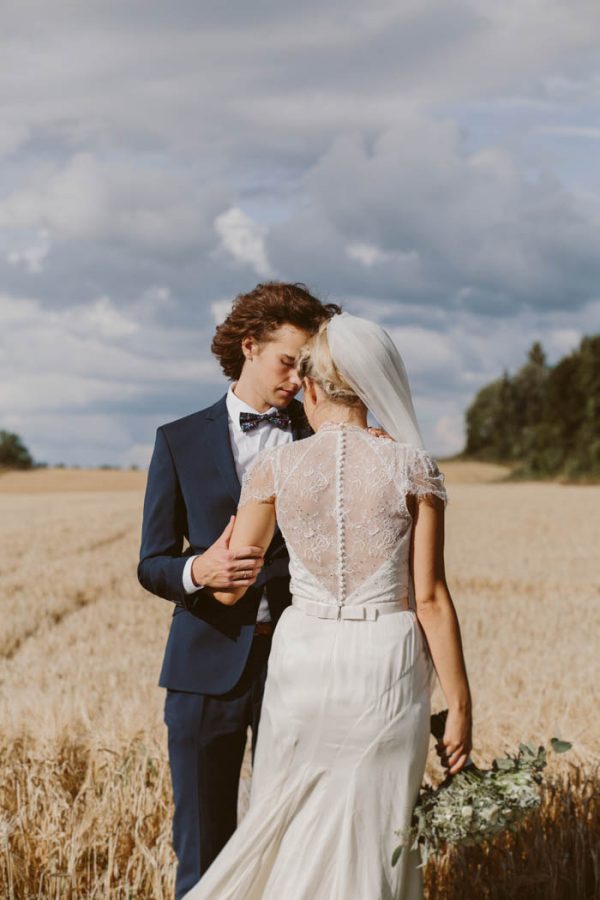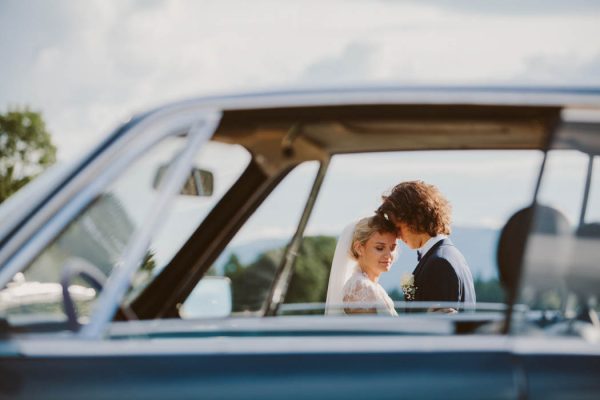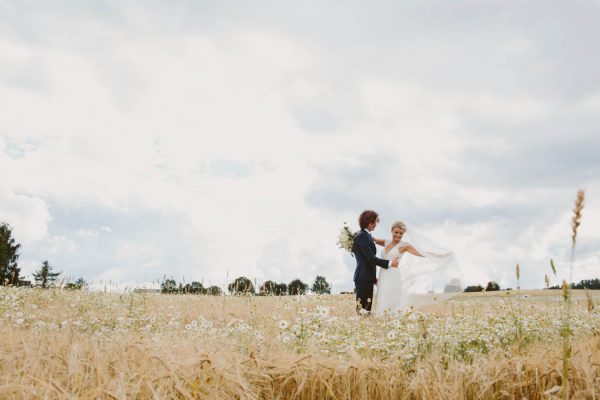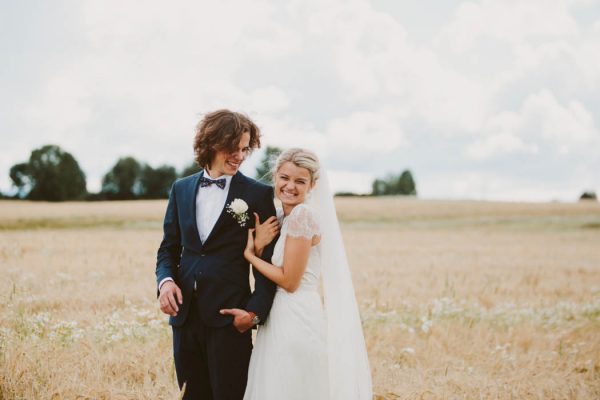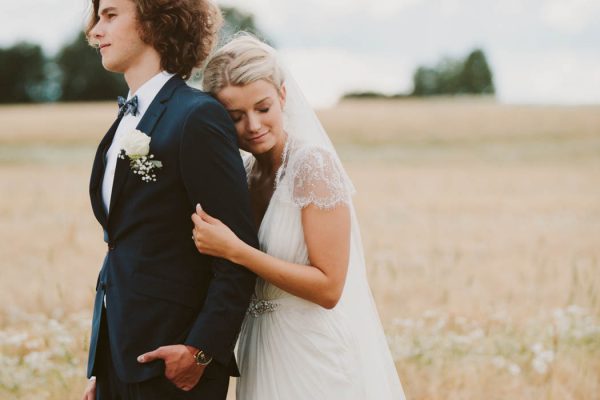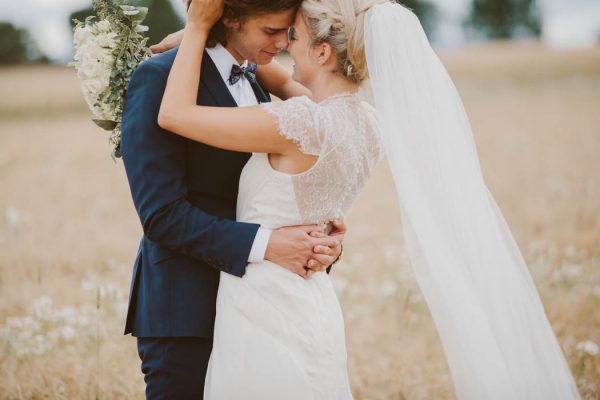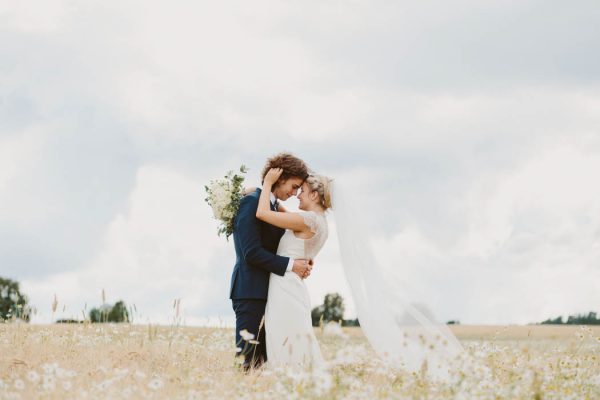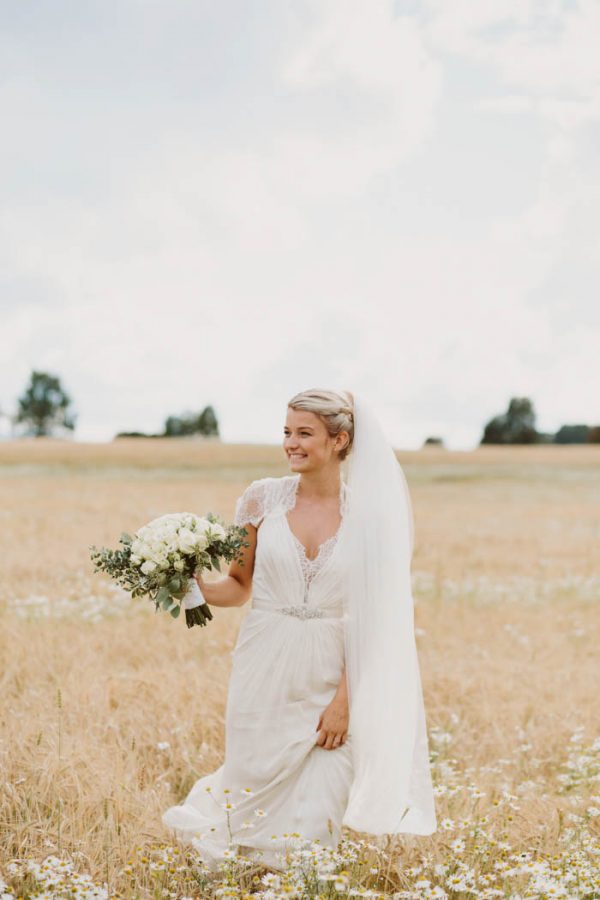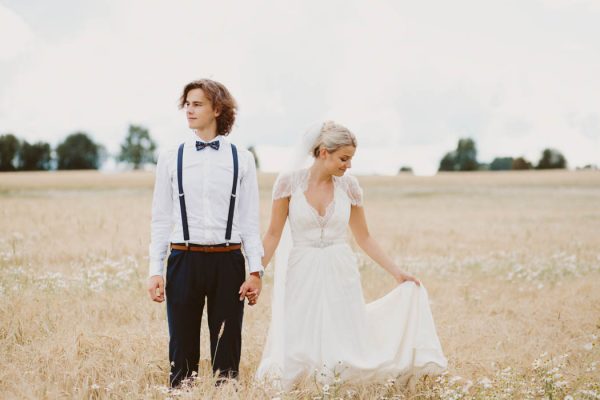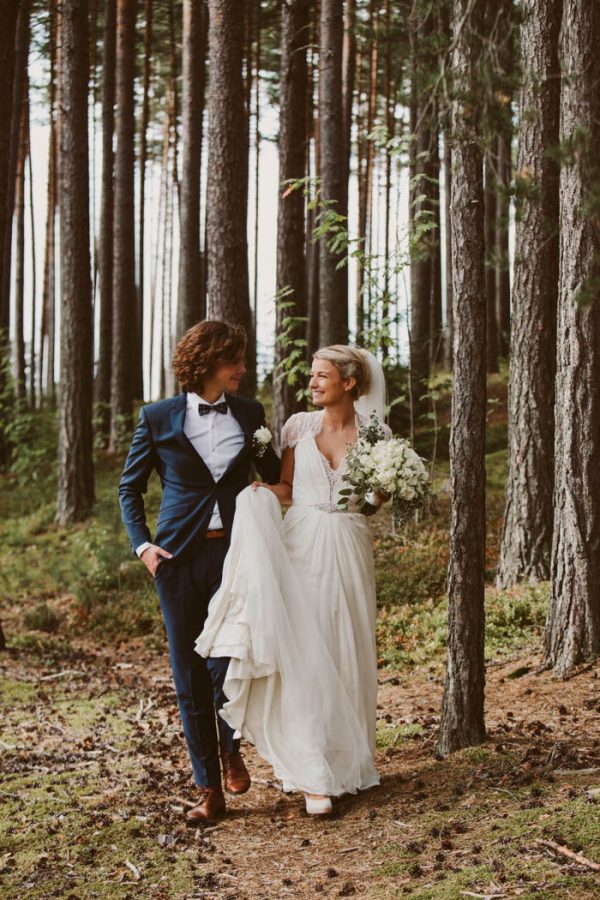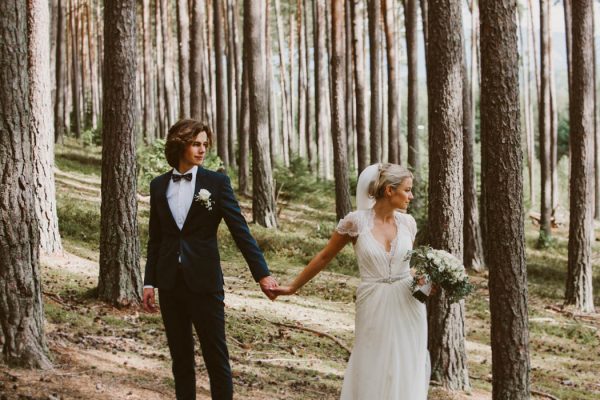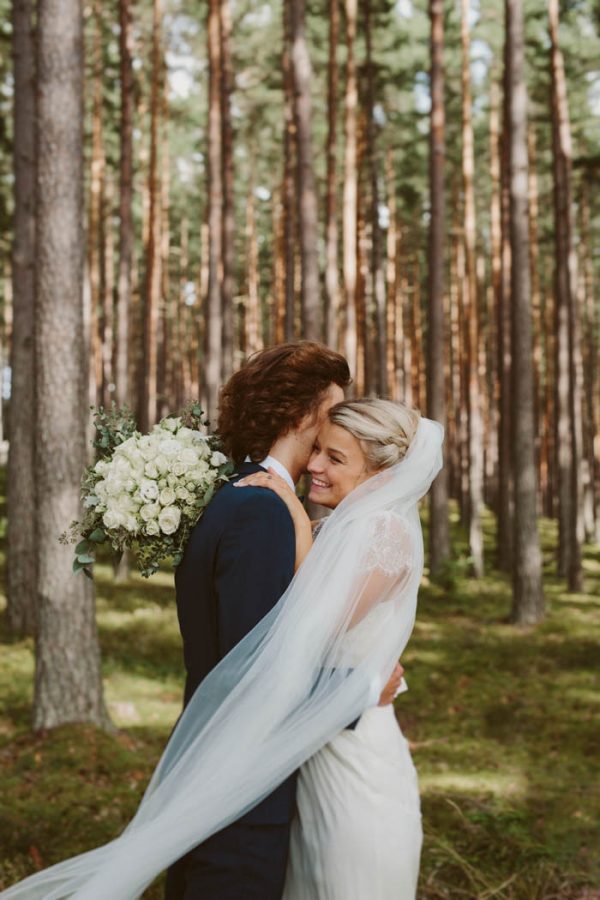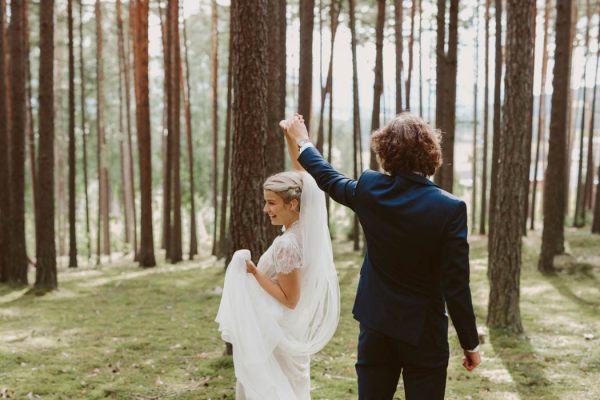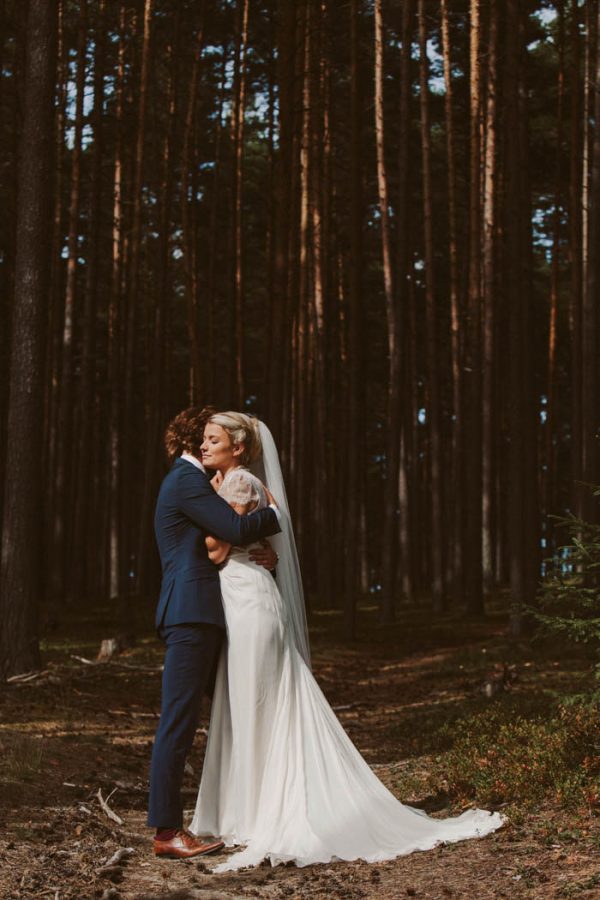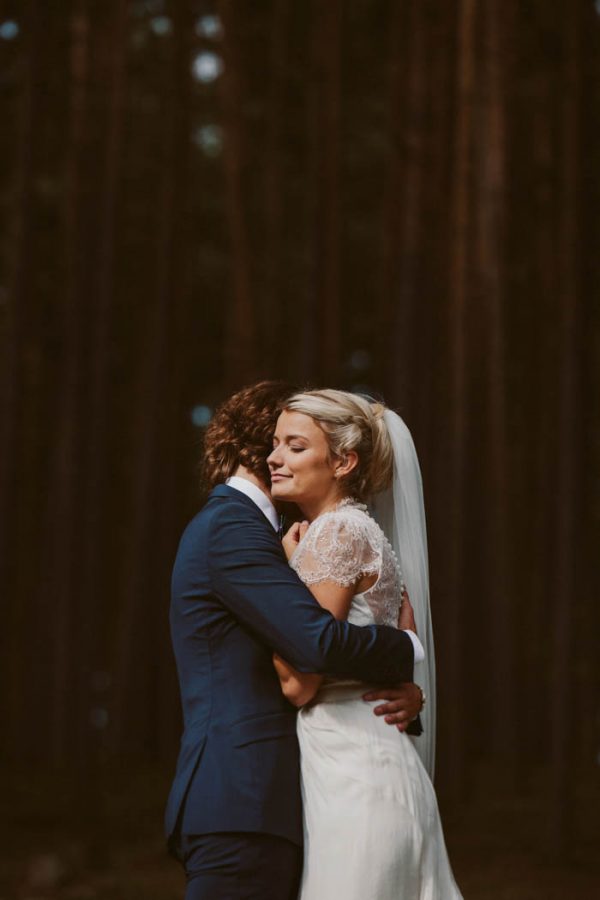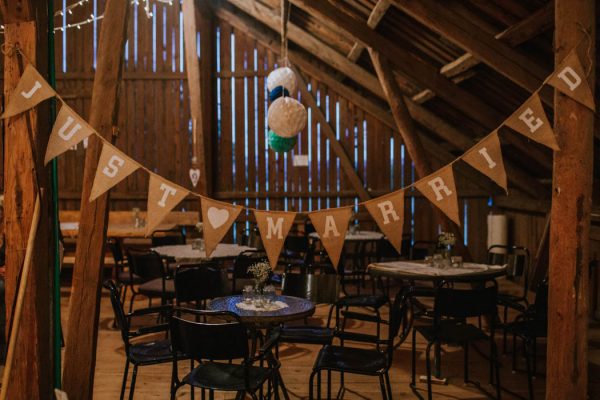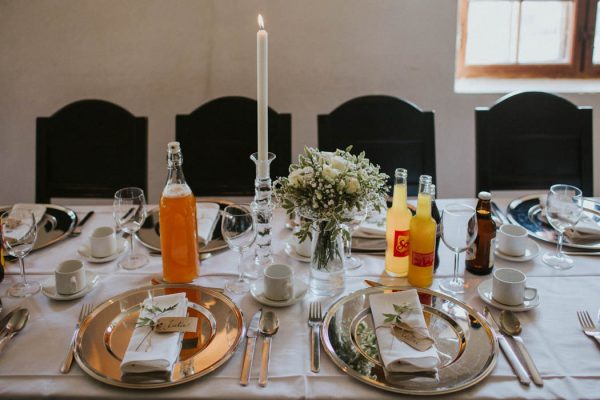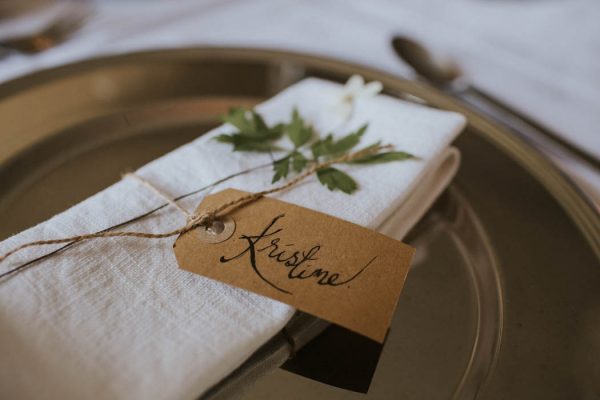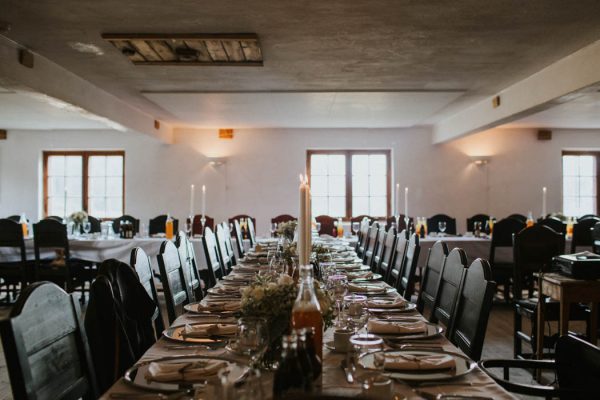 From the groom: One of the most memorable parts for me was when Kristine was walking down the aisle. She was so beautiful! Another special moment was the toast she gave to me at the reception. I felt so loved and like the luckiest man alive.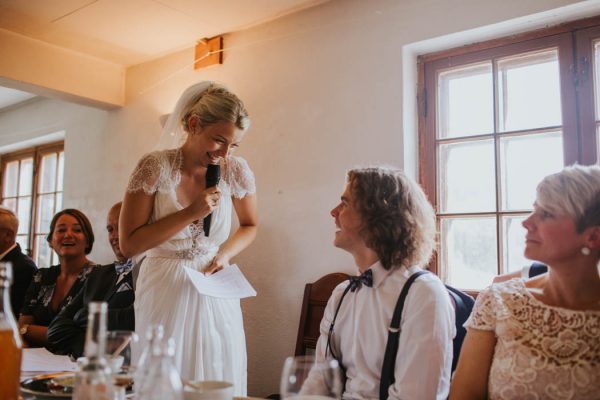 We gathered wedding pictures of all the guests who were married and hung them up in the barn! It was very fun to see wedding photos from the '60s and until 2015! Guests also thought it was fun to see pictures of themselves in the space.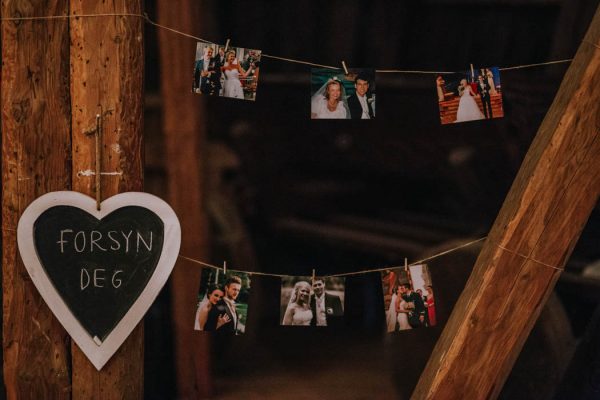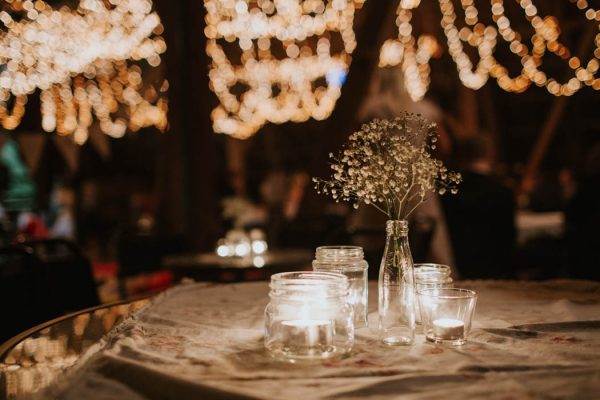 At the reception, we lip-synced and danced to "Love is an Open Door" from the Disney movie Frozen! It was fun to do something different, and the guests thought it was great fun!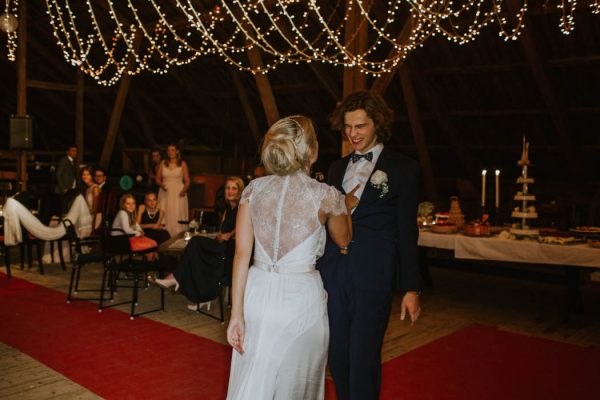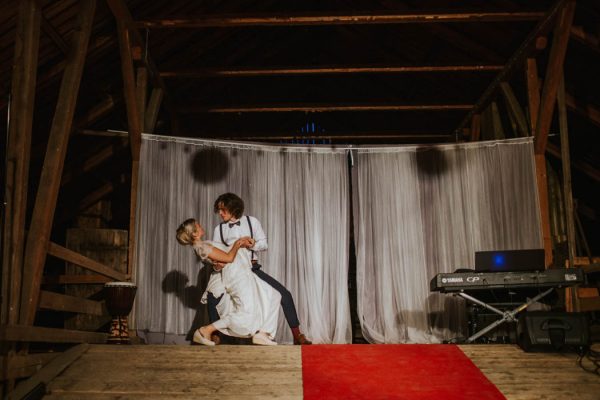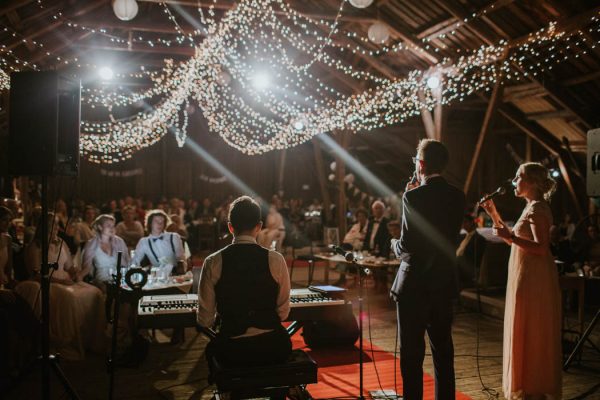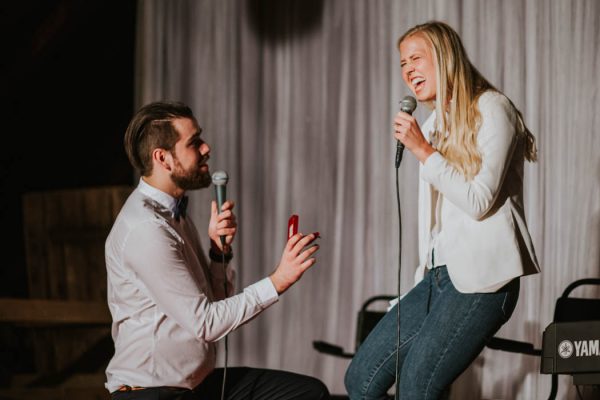 From the bride: I had many foster brothers in the past, and it was fun to see many of them there. The gave toasts to Sindre and I that made us both laugh and cry with joy. Afterwards, one of my friends said she believed the theme of our wedding could have been "inclusion." She thought it was so special how a wedding could get her to think about inclusion of other people.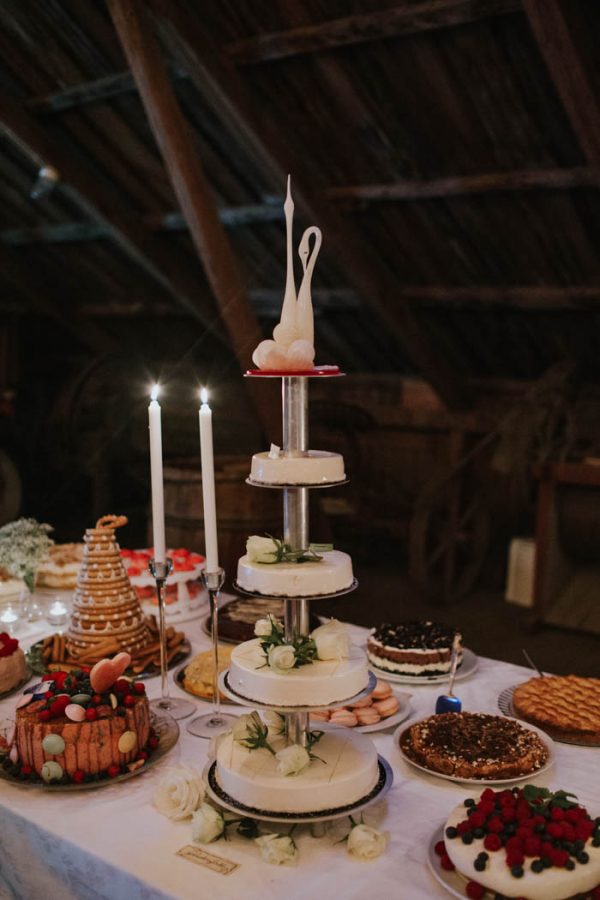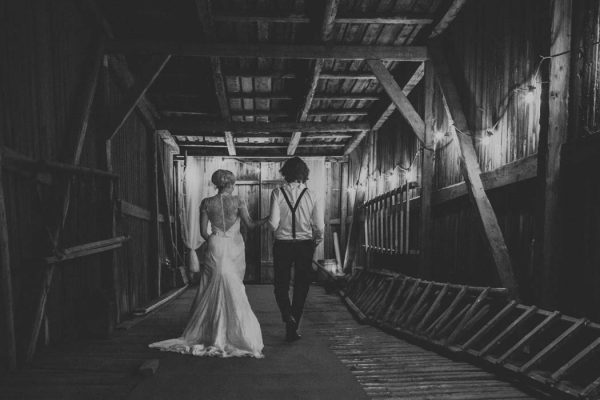 A big congratulations to Kristine and Sindre on the start of your new life journey together, and a special thanks to Wide in Wonder for sharing their wedding photos with us! Love the DIY details Kristine and Sindre incorporated into their décor? This handmade wedding in Michigan is DIY styling at its best!