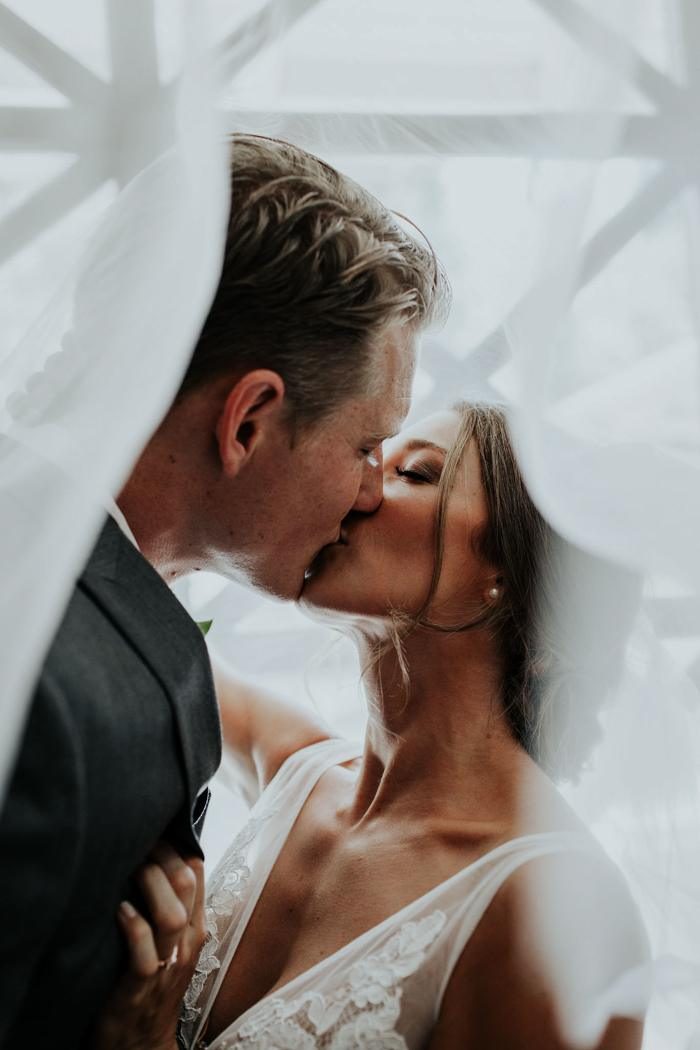 Elisha and Gabe's wedding at McCloud Guest House has the most nostalgic backyard vibes. From getting ready in the guest house and exchanging vows just a few steps outside, you feel as if you're at a Sunday family gathering in your grandparent's backyard. The warm, welcoming vibes continue by Elisha and Gabe bring surrounded life long friends and family, including the best man and maid of honor from elementary school. The outdoor reception space came together beautifully with long tables from Solano's Event Rentals full of greenery and florals from Mount Shasta Florist. All of Elisha and Gabe's sweet love and details of the day were beautifully captured by Hannah Merritt Photography.
The Couple:
Elisha and Gabe
The Wedding:
McCloud Guest House, McCloud, California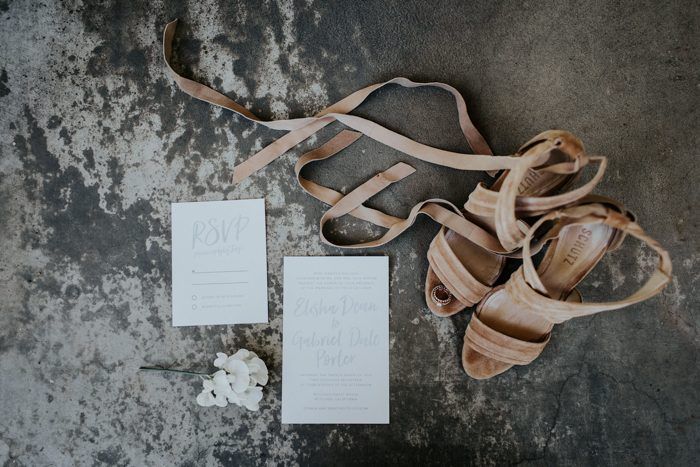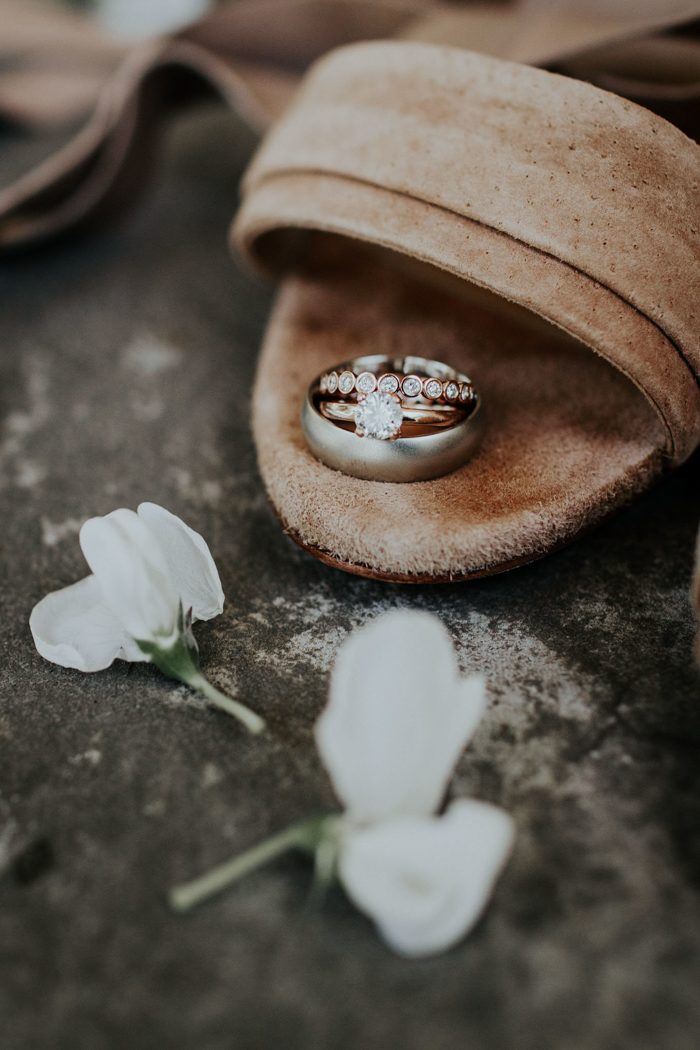 SHOP THE POST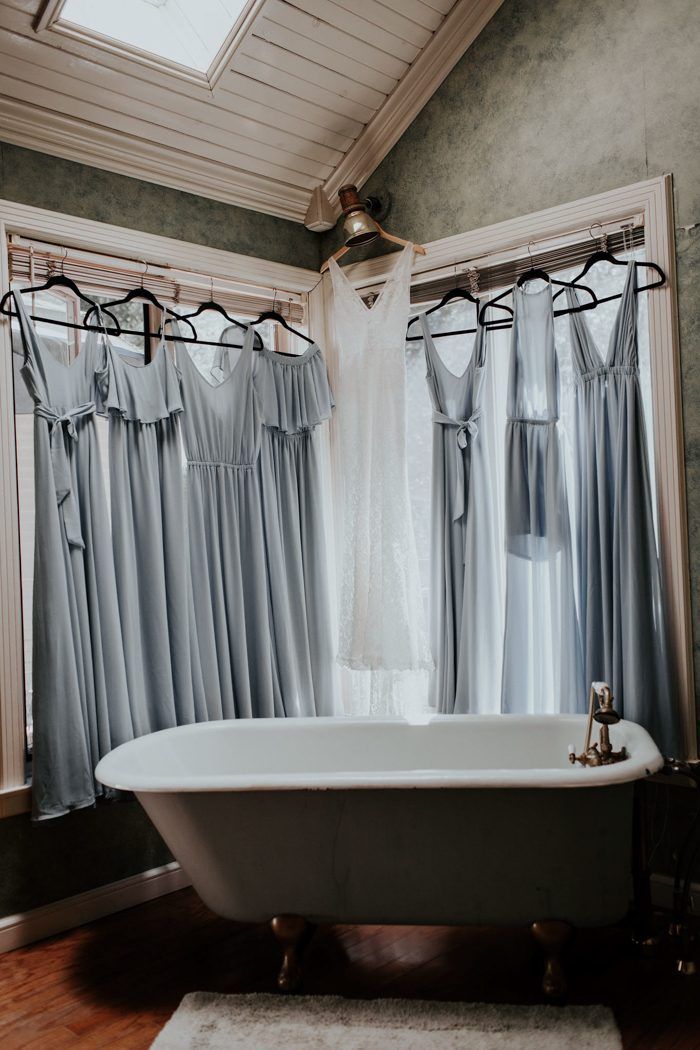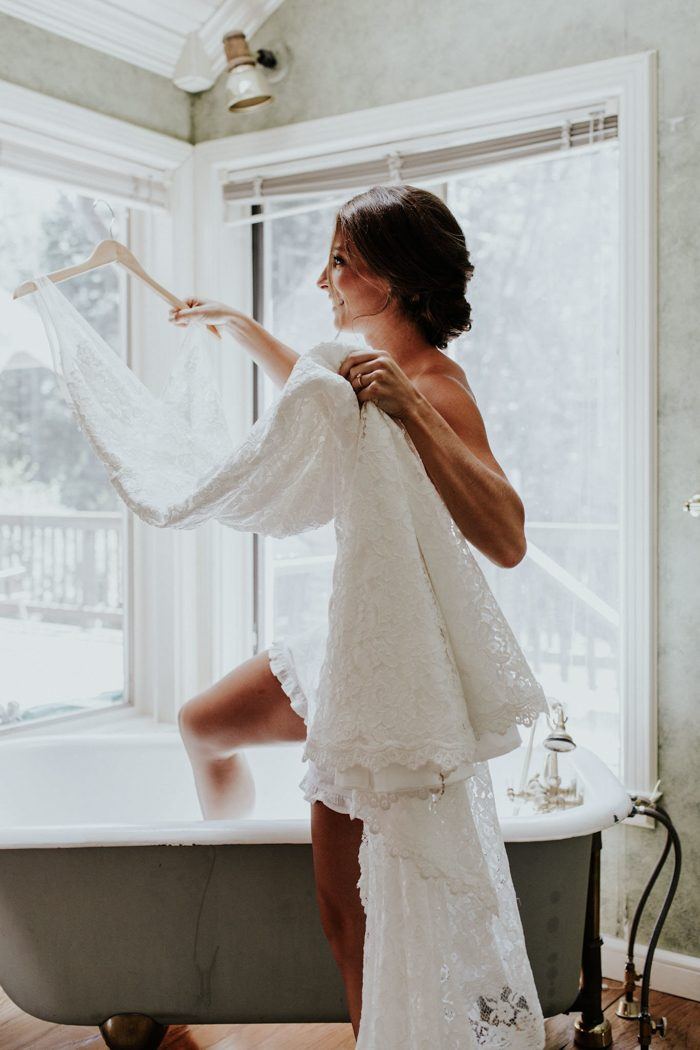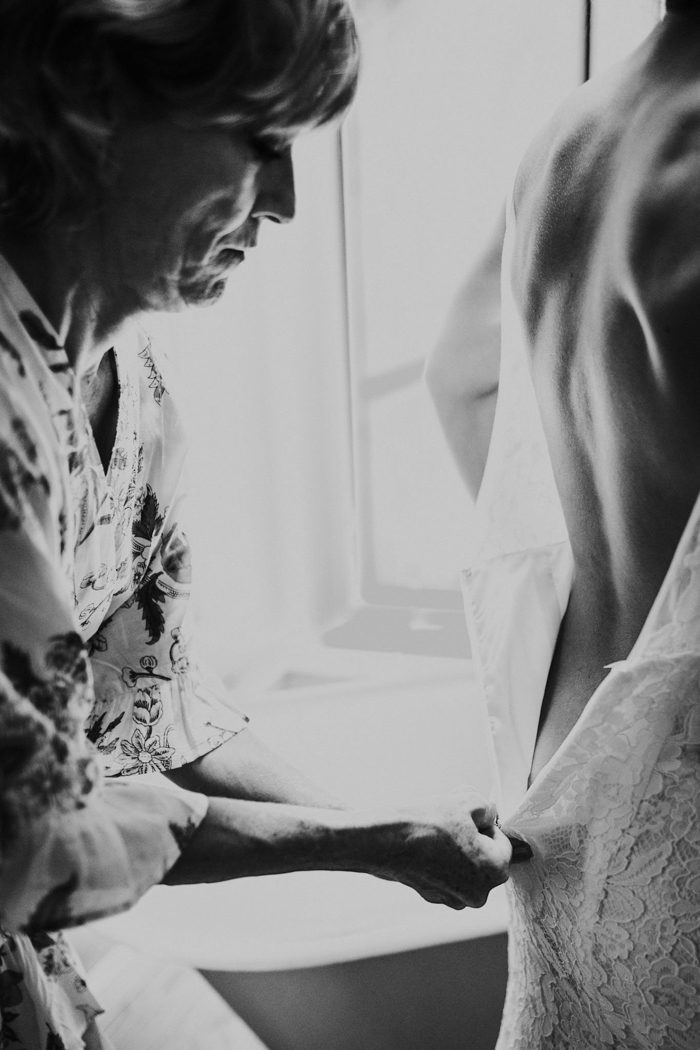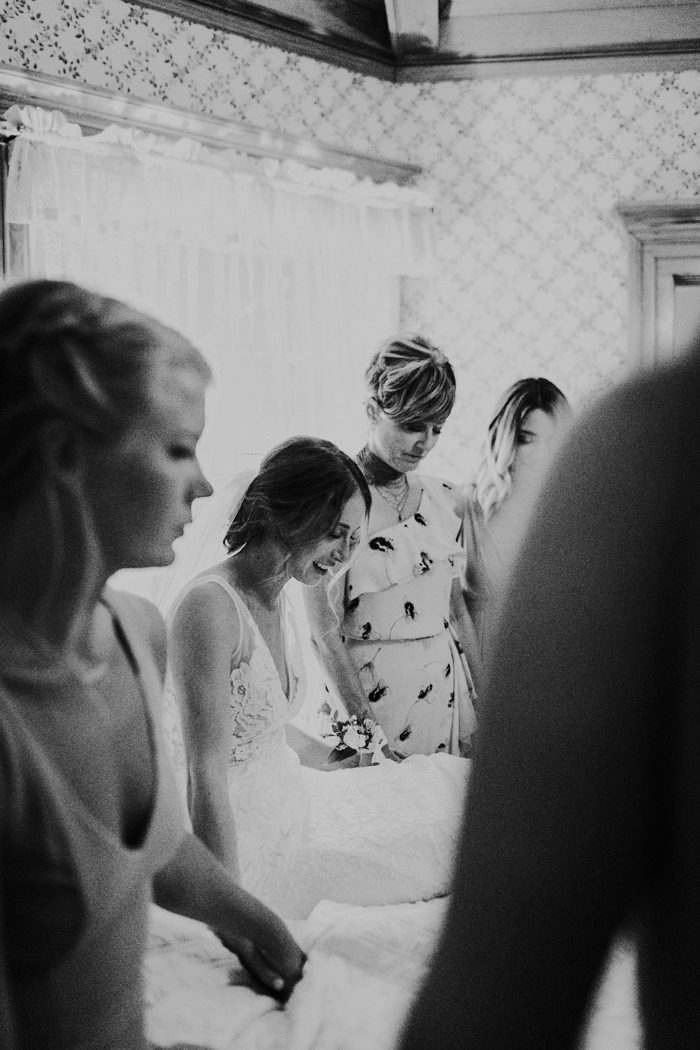 I did most of the wedding planning, but I also had a lot of people around me that were willing to pitch in and help. I would say to future brides, ask for help especially on the wedding weekend–it can be fun if people are involved and get to be a part of the day. Gabe and I had an awesome bridal party and family that helped put up lights, set up the dance floor and chairs but we also had a volleyball net set up next to us, we were able to take breaks and enjoy the day instead of focusing all on the preparation.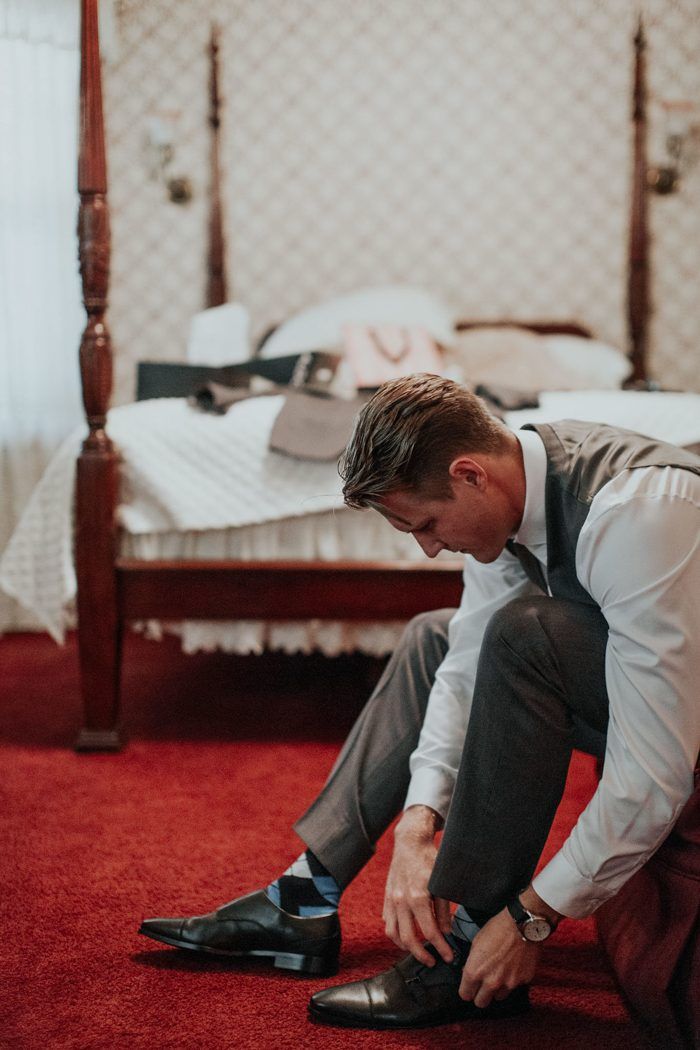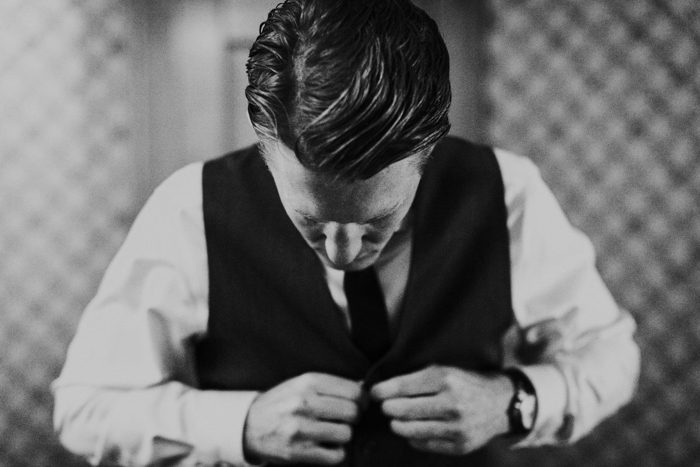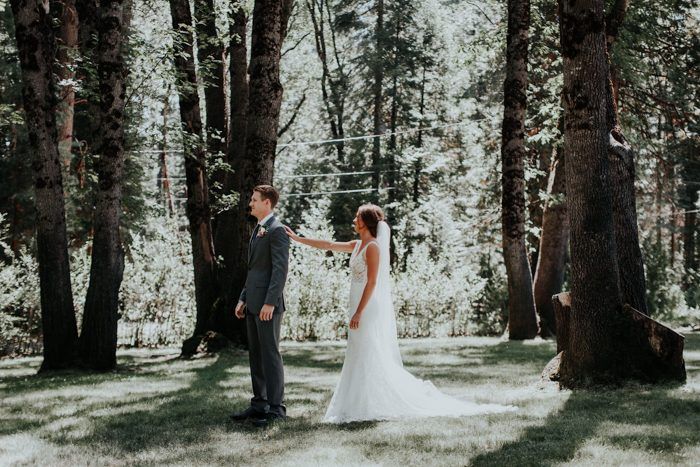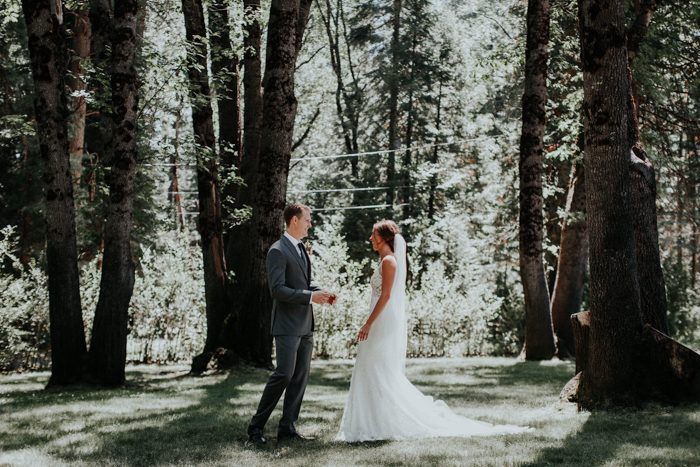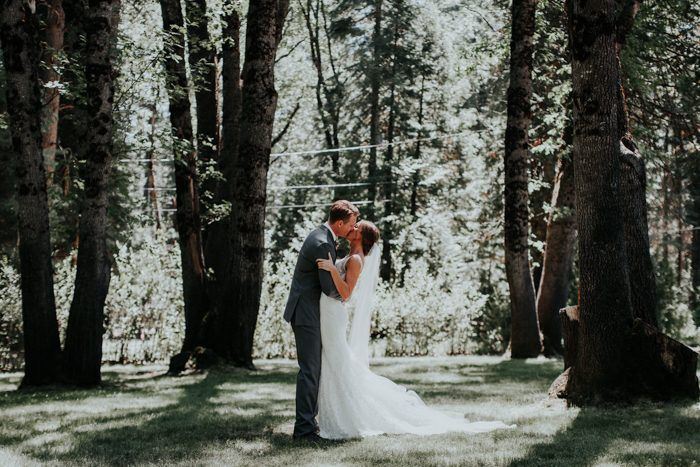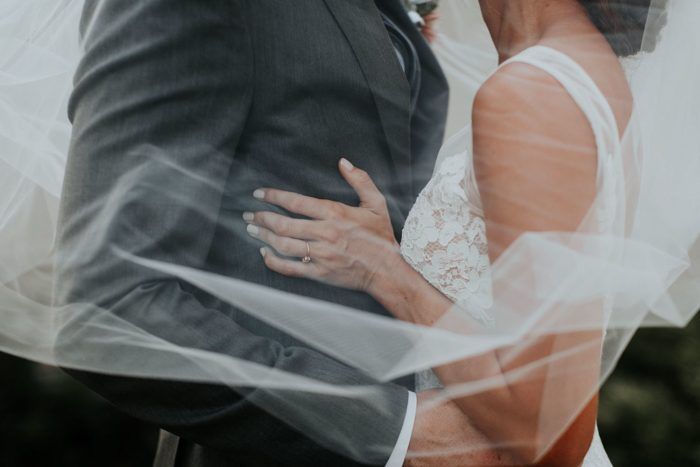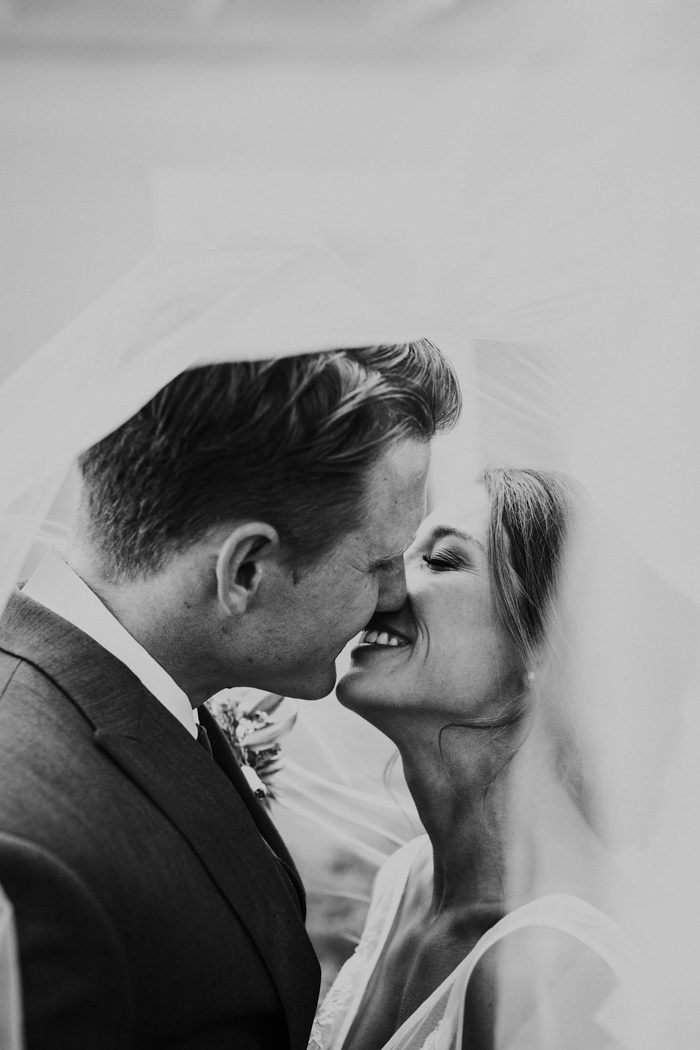 Hannah and Justin were awesome. They made us feel so comfortable and got absolutely stunning shots. My favorite moment with them was right after our first look and before going into the main house to hide as all the guests arrived. My maid of honor had brought me a quesadilla and I took a couple minutes of downtime with them before everything started. It was sweet to take a brief moment of rest, they checked in on me and just sat with me – they're the best.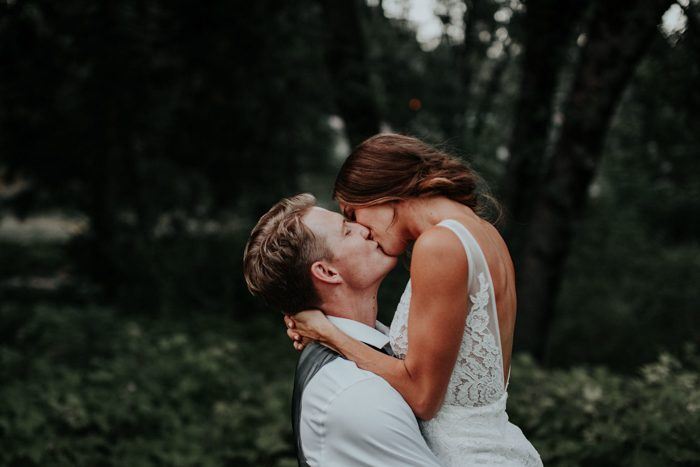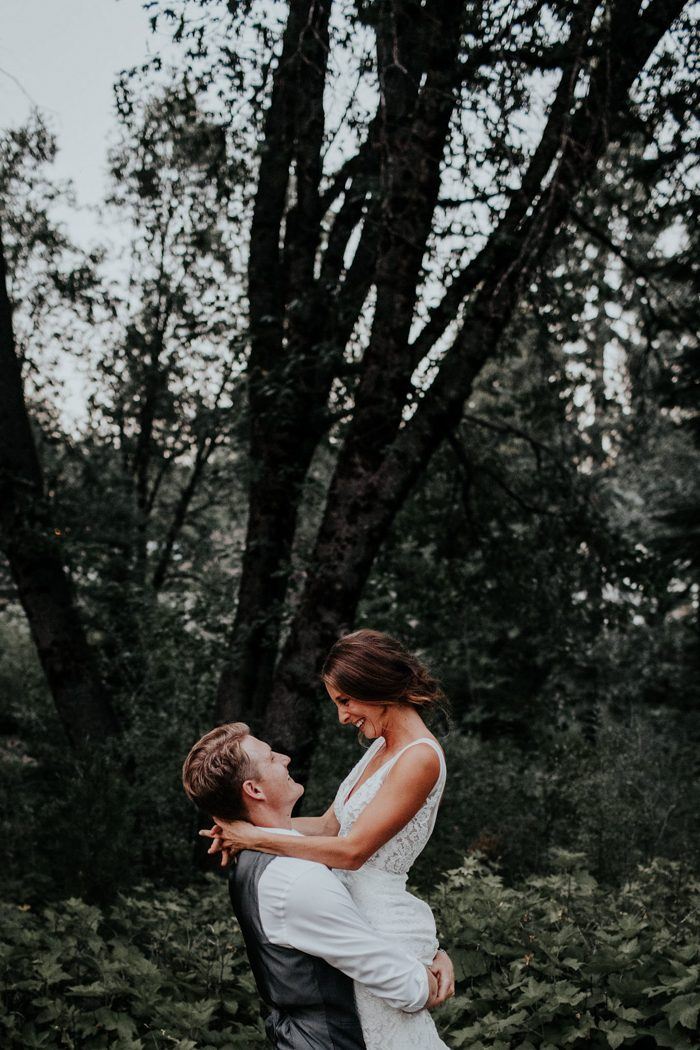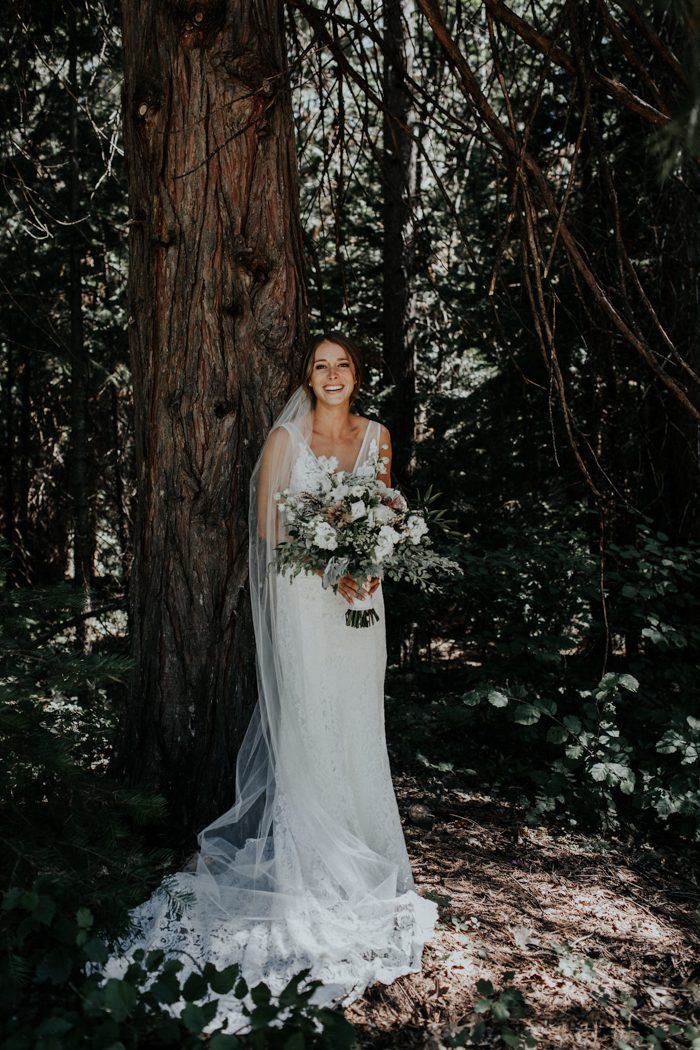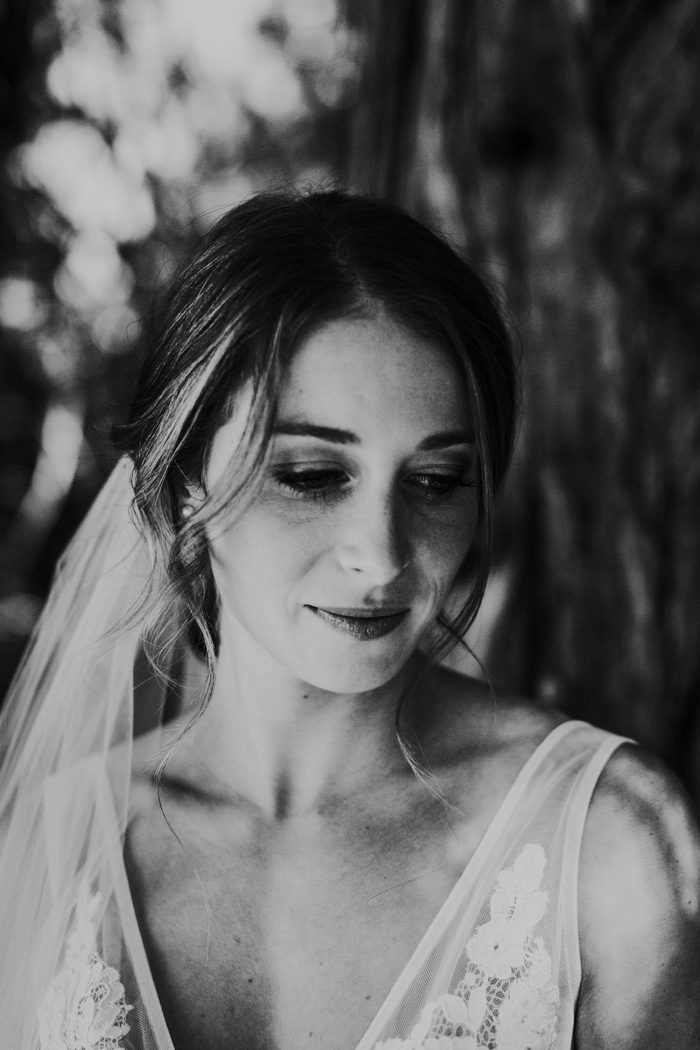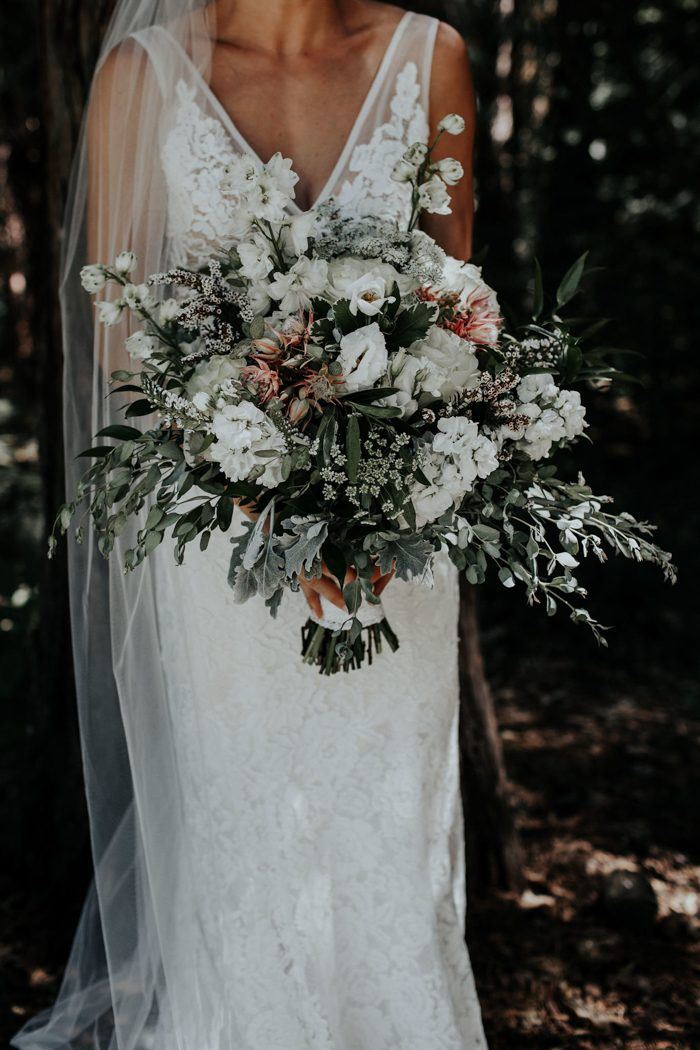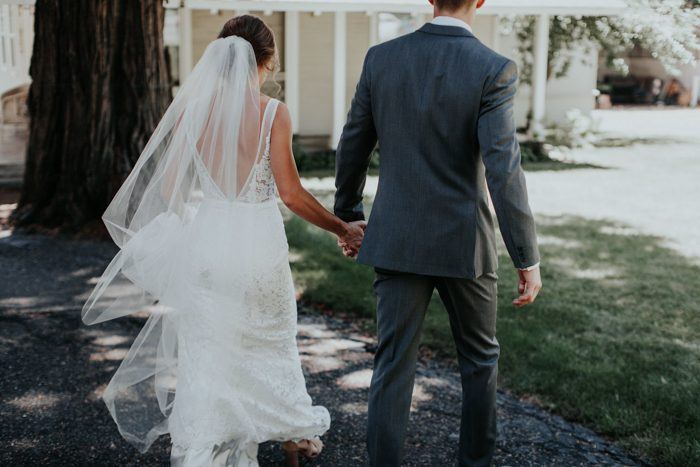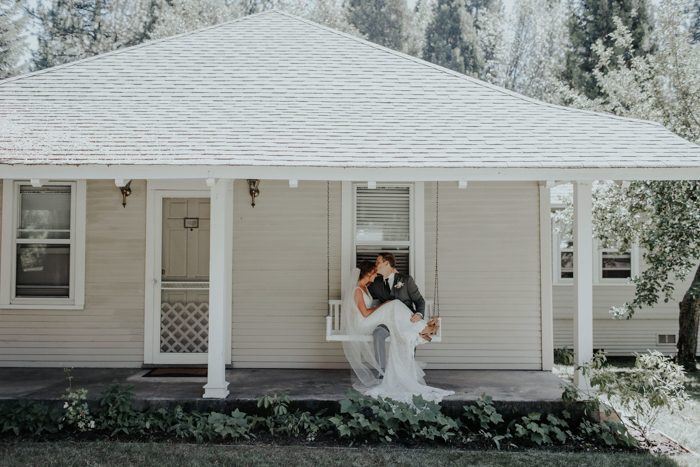 My husband's parents found the venue in McCloud. They live in Redding, about an hour south and have always loved the quaint town. They visited the McCloud Guest House after we got engaged and FaceTimed us while they were there. It was the first and only venue we visited–it was the perfect place.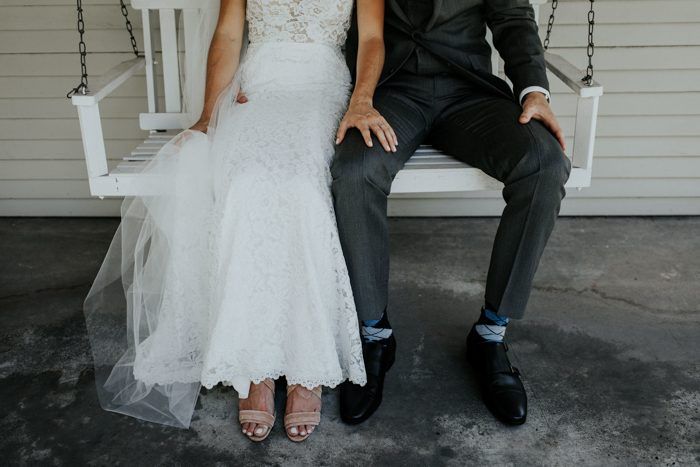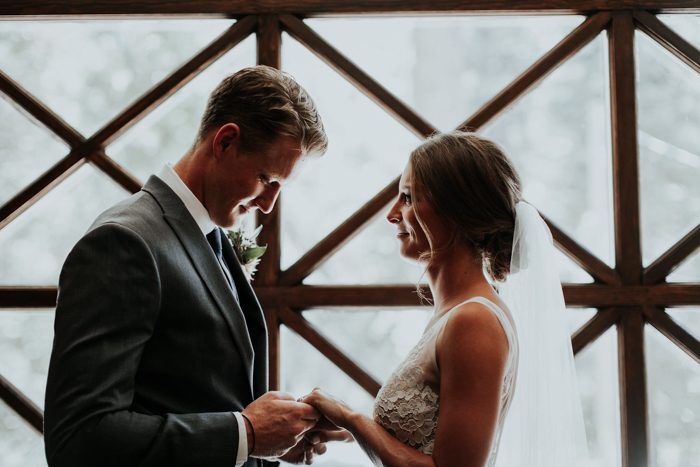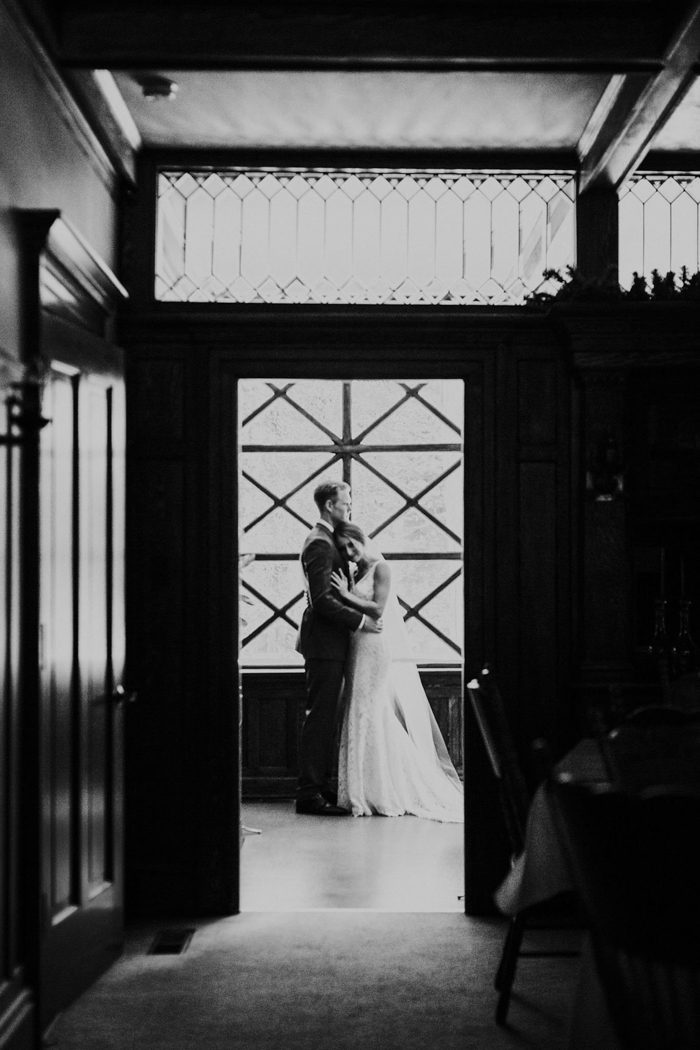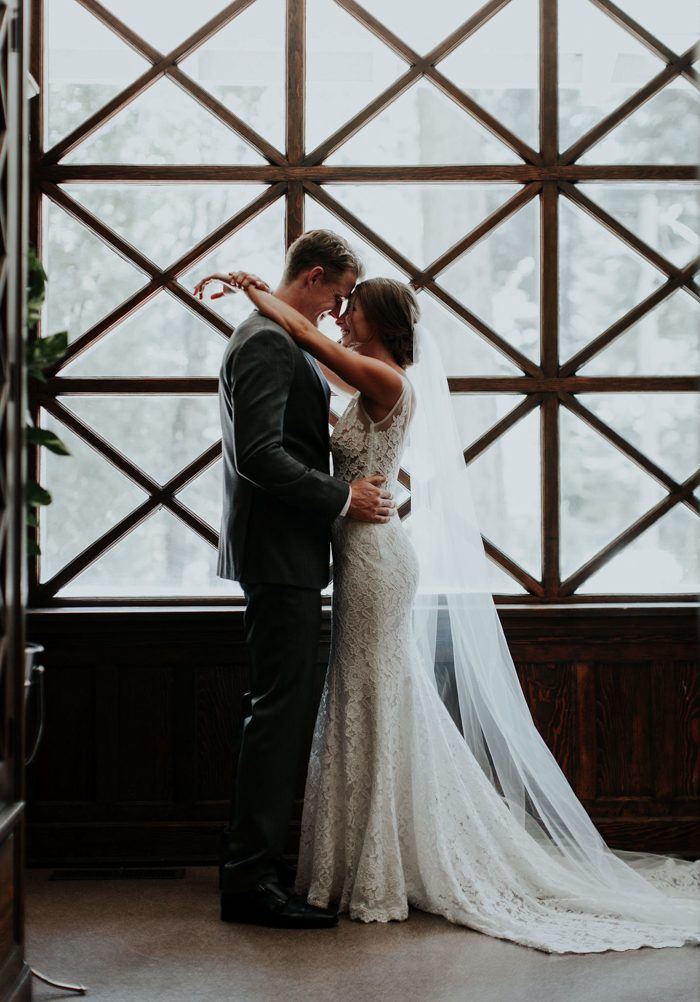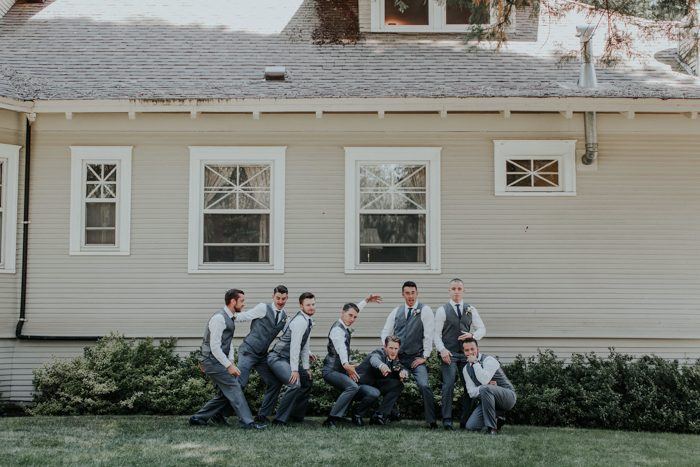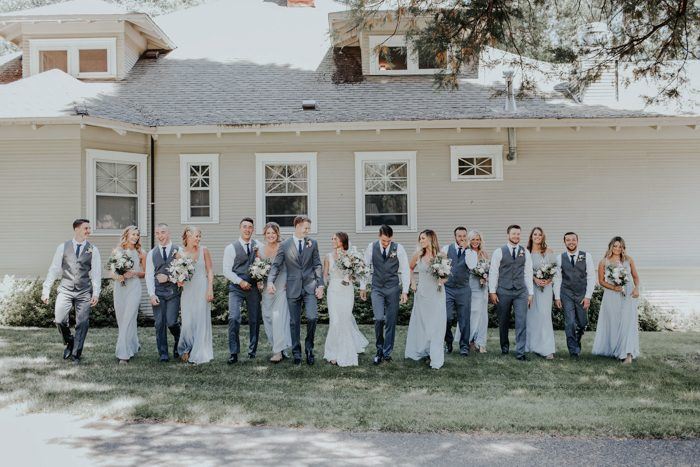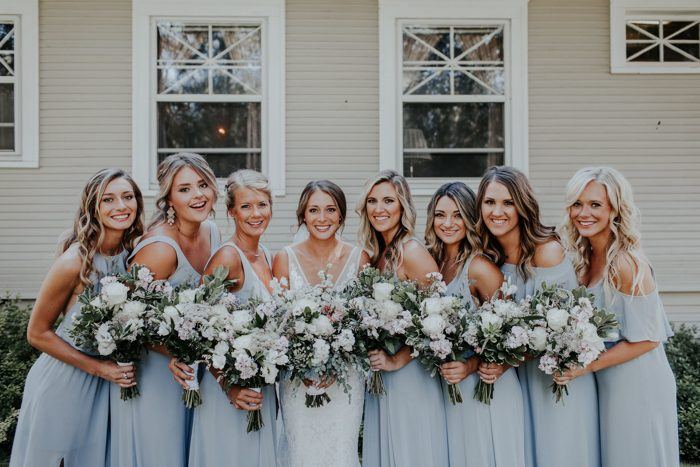 Steel blue, gray, light pink, gold and textured greenery were the main colors at the wedding. I started with steel blue because I thought it would look good on all my bridesmaids and I simply loved the color. I found different color palettes with the blue on Pinterest and decided on the other colors from there. The light pink idea came from Kori at Mount Shasta Florists, I told her about what I wanted and she suggested the light pink in stock flowers and blushing bride protea–she was so right!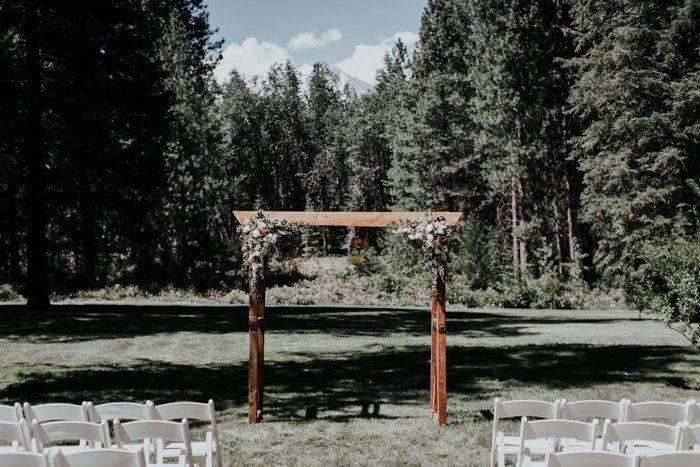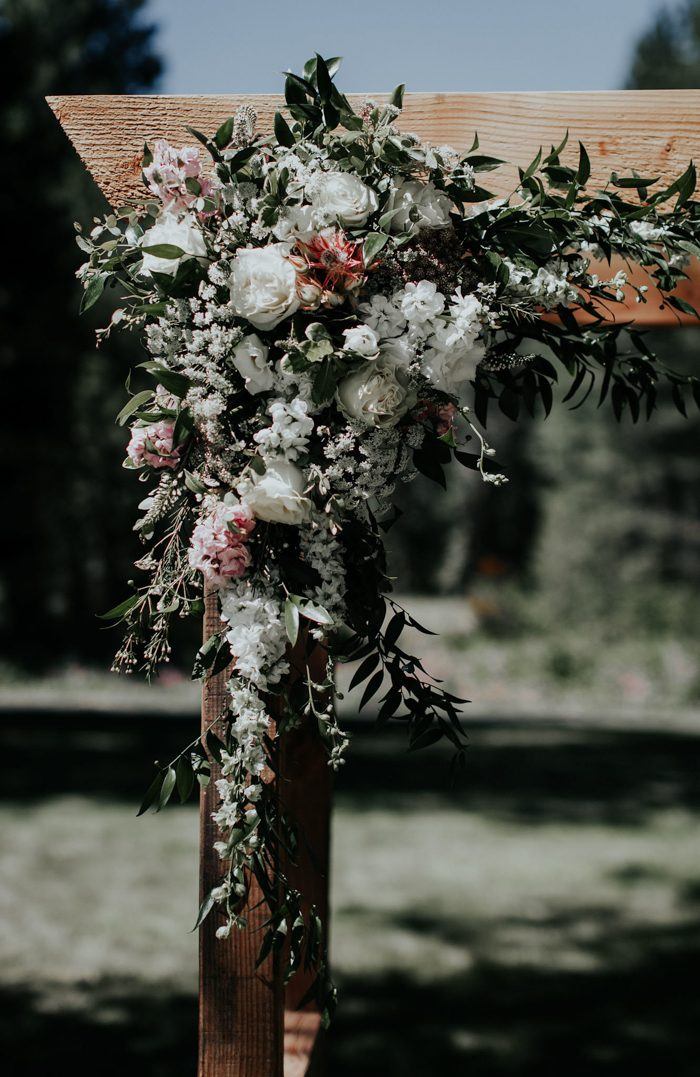 Gabe's dad did most of the DIYing. He built the arbor and awesome bar! The bar was made out of an old door and the bolts he used were from an old saw mill–it was such a cool piece.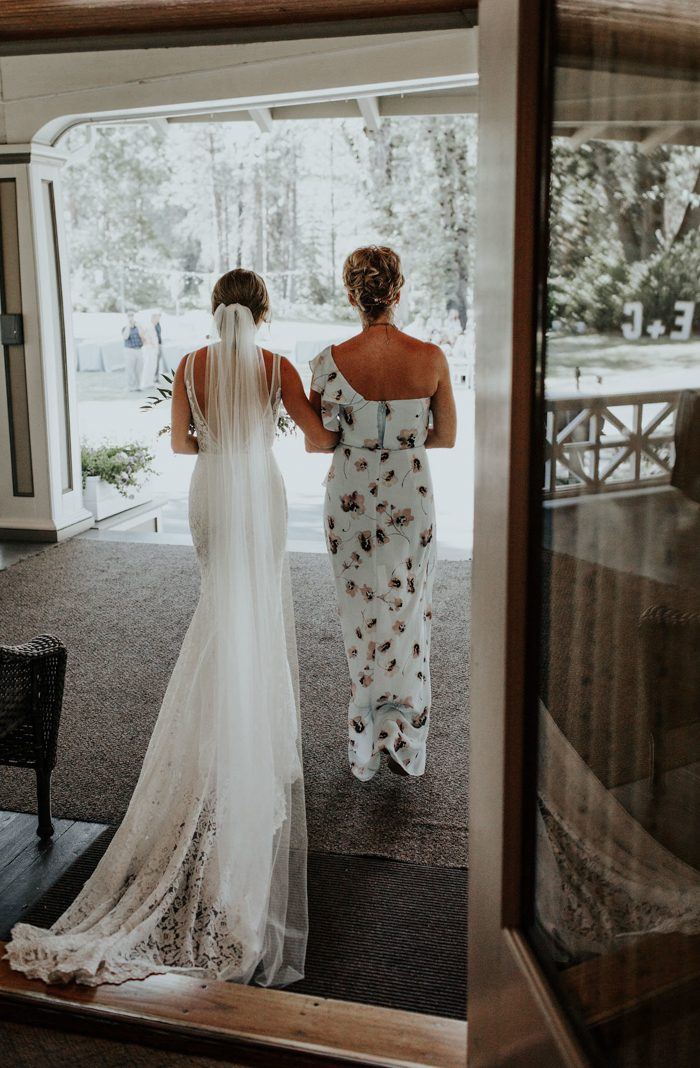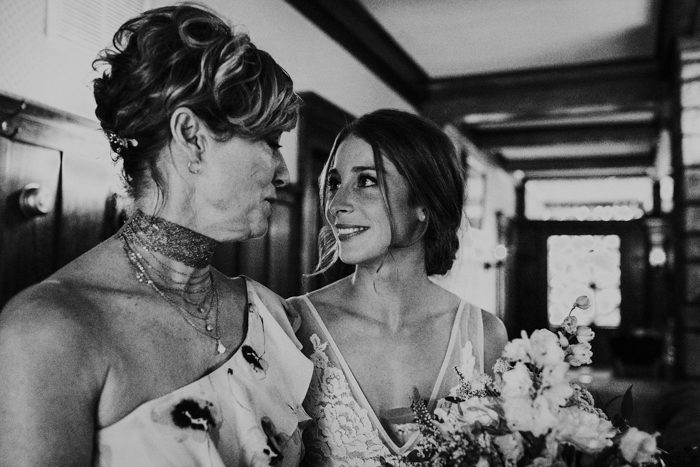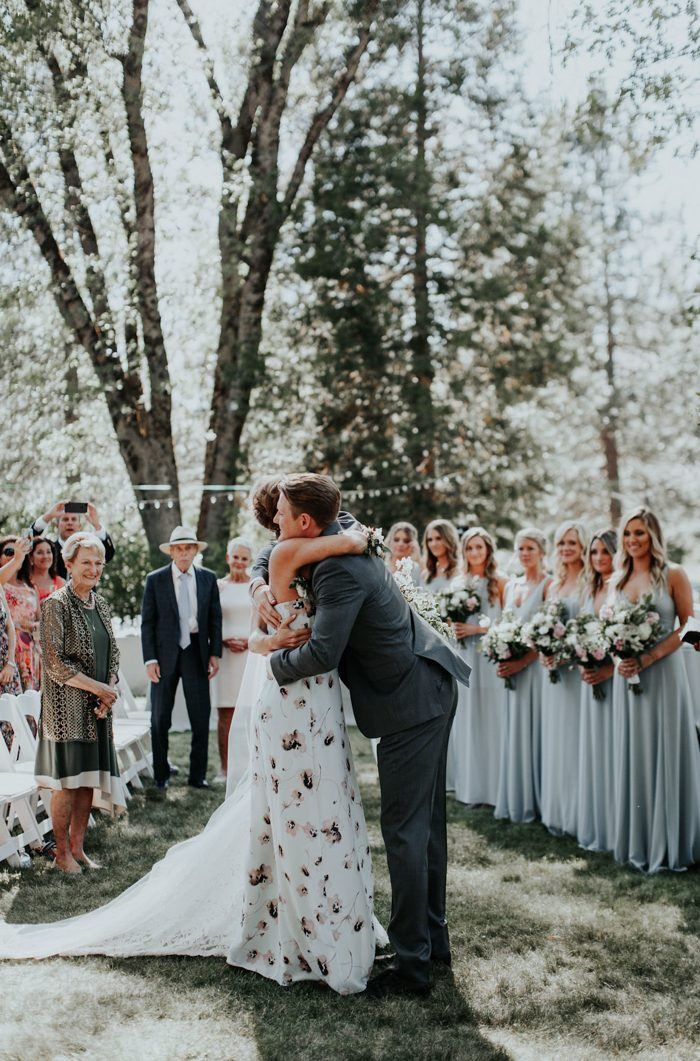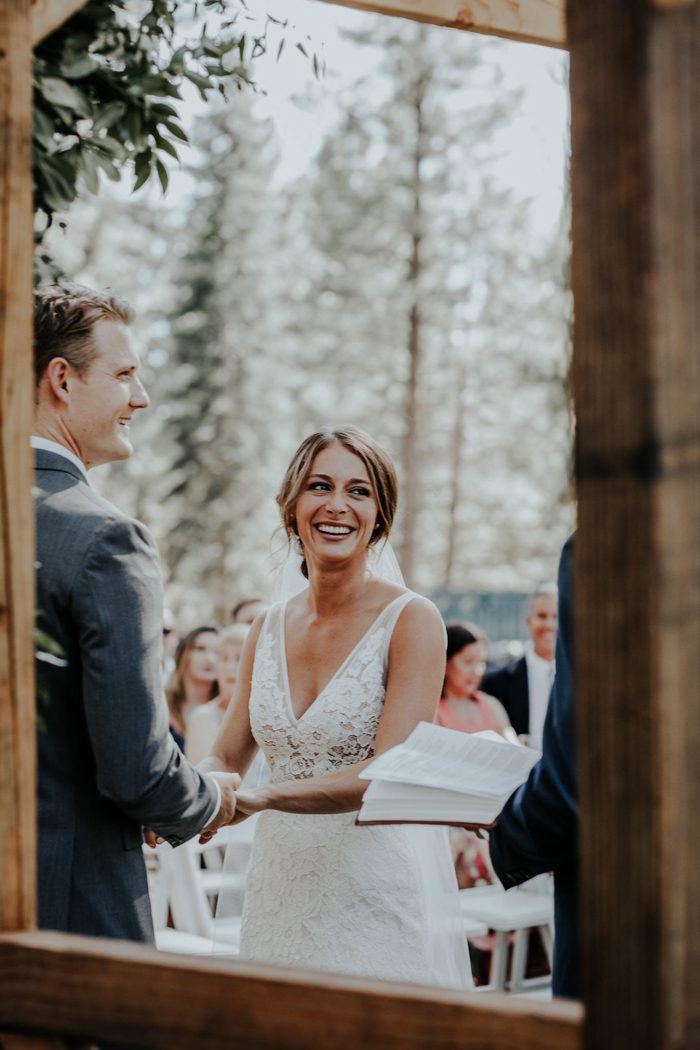 During the ceremony, I mainly remember staring at Gabe the entire time we were at the altar and squeezing his hands, anxiously waiting for my turn to say my vows. We had debated getting married earlier but agreed we wanted more time to plan a wedding and get everyone we loved there so at that point we had been engaged over a year–I was ready.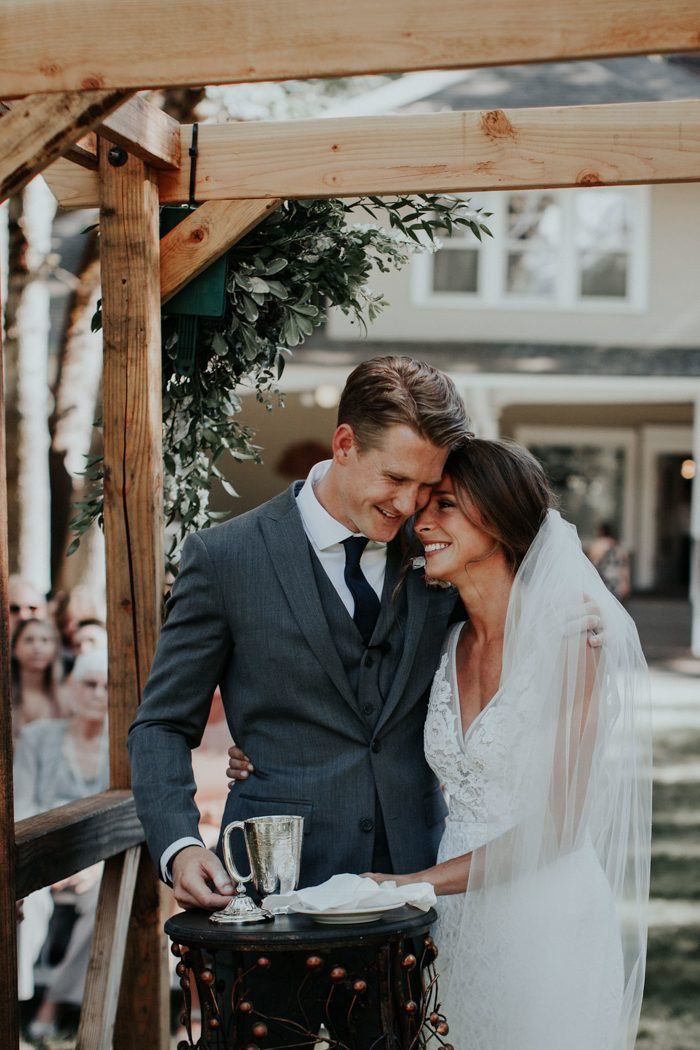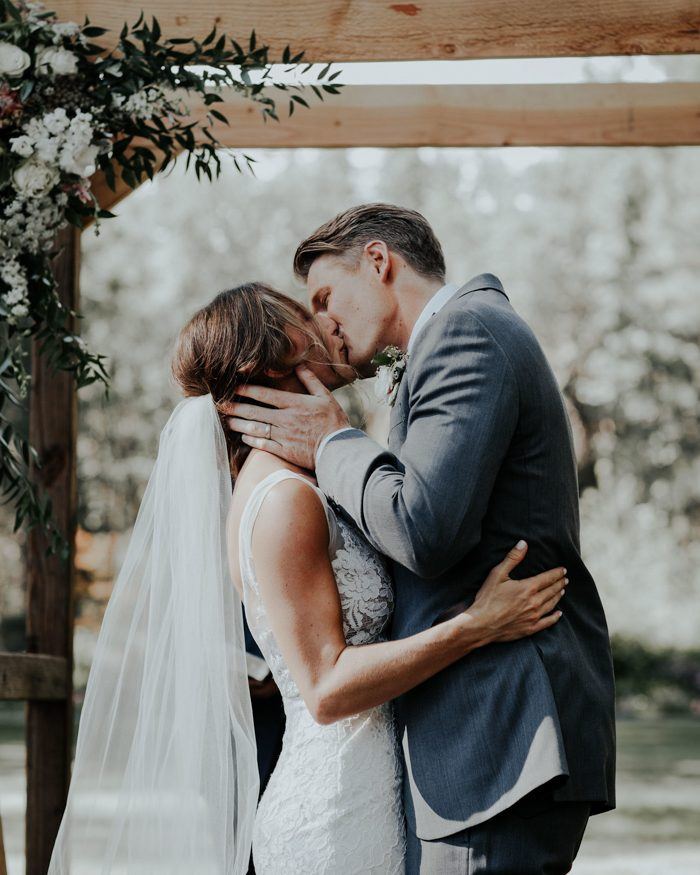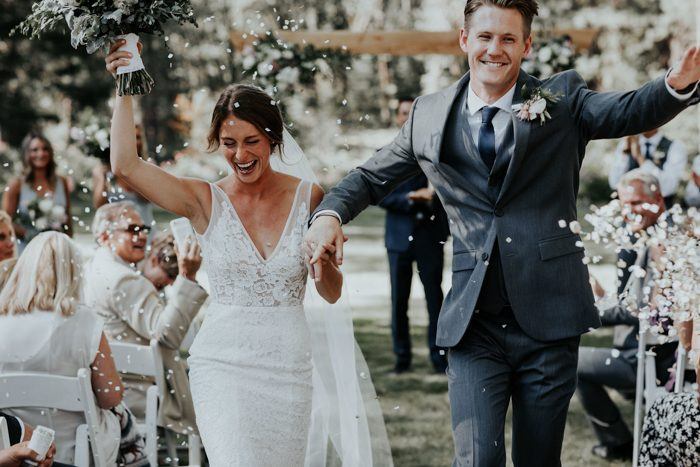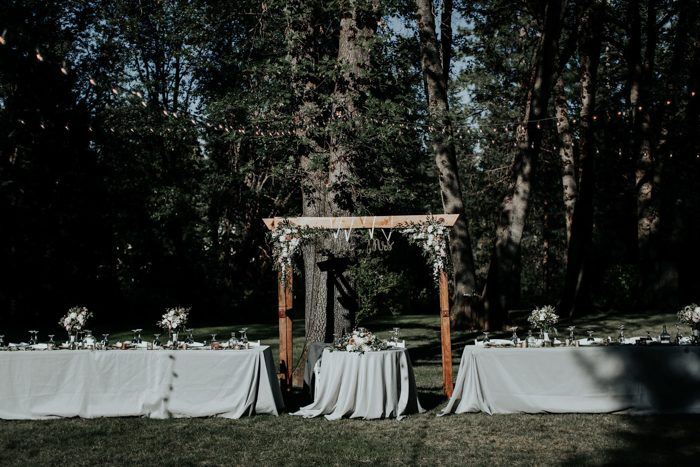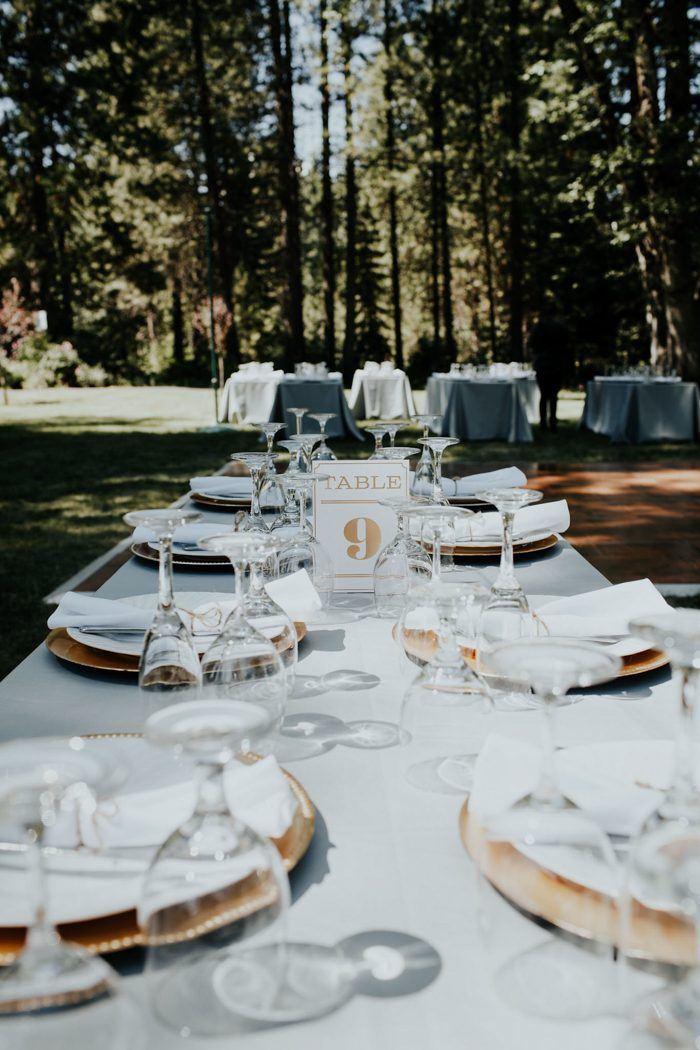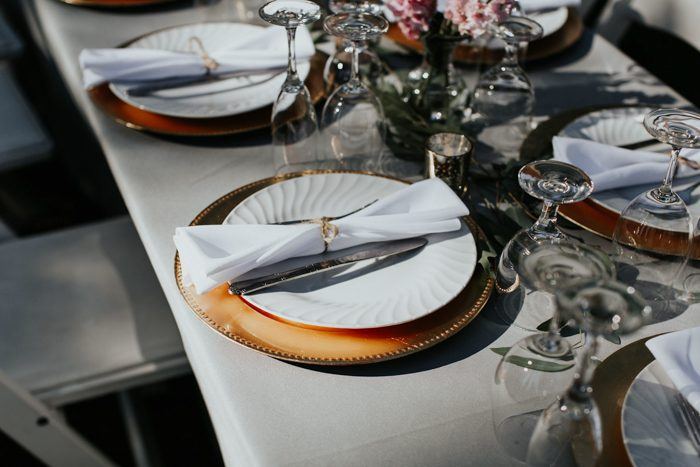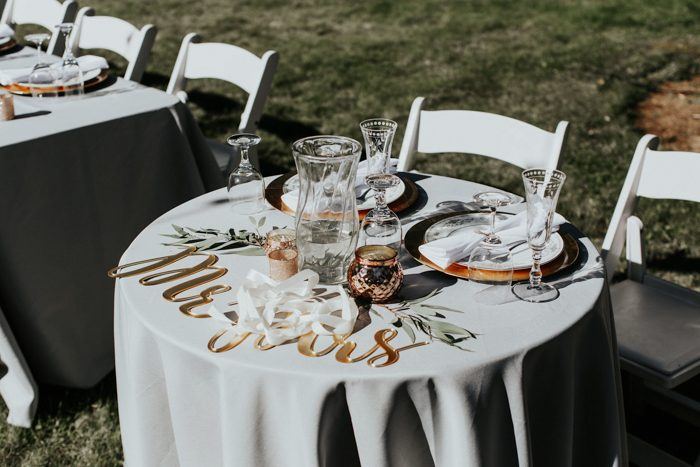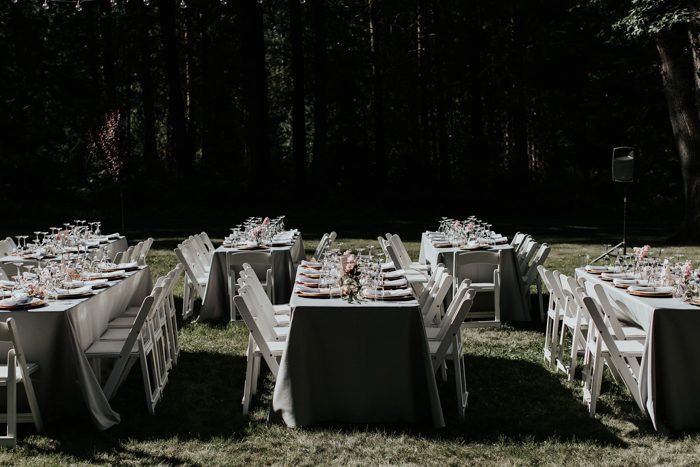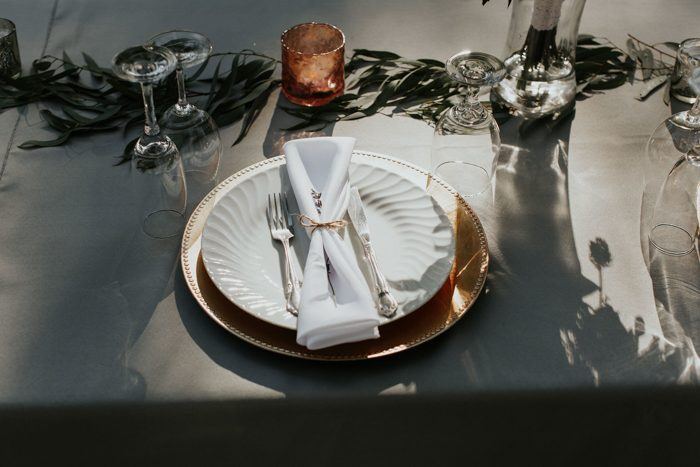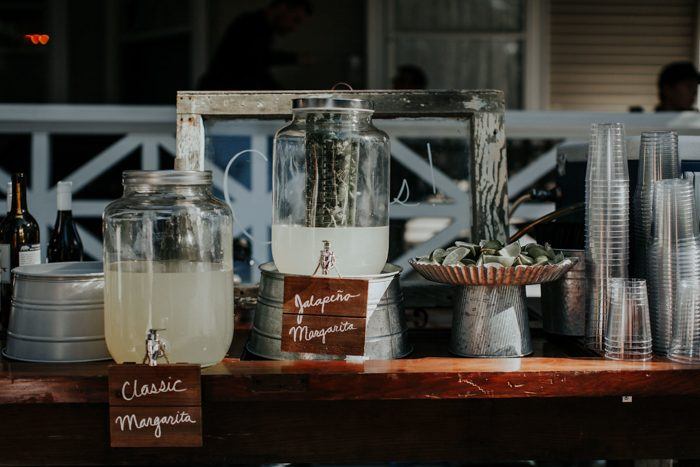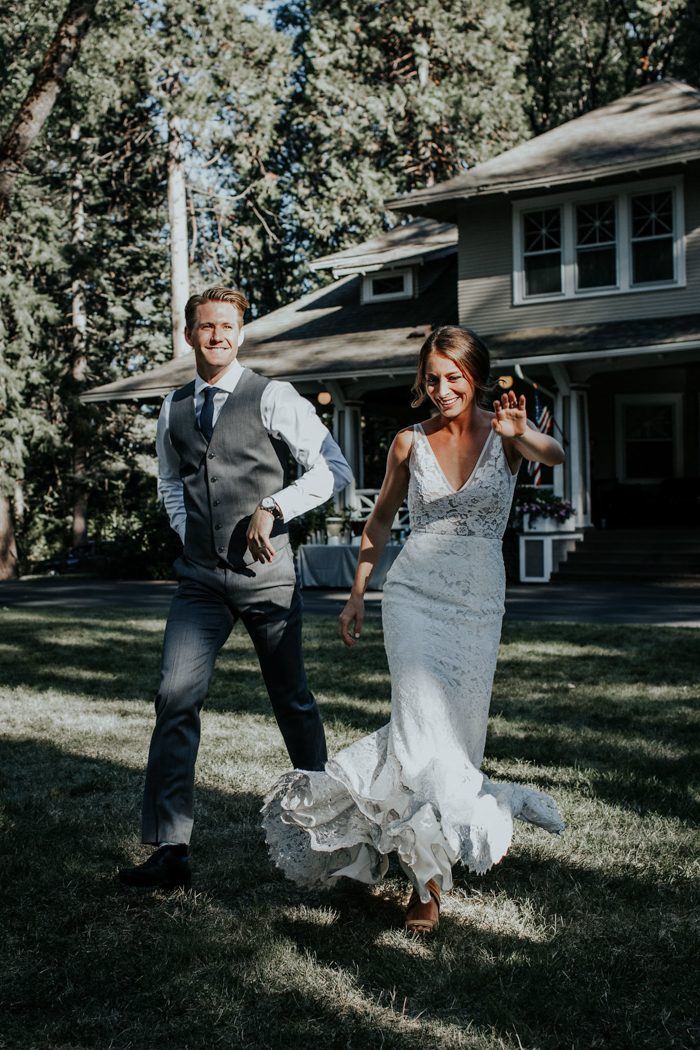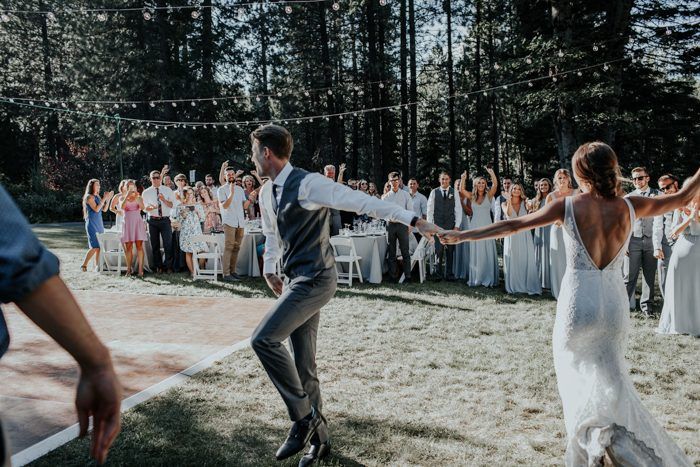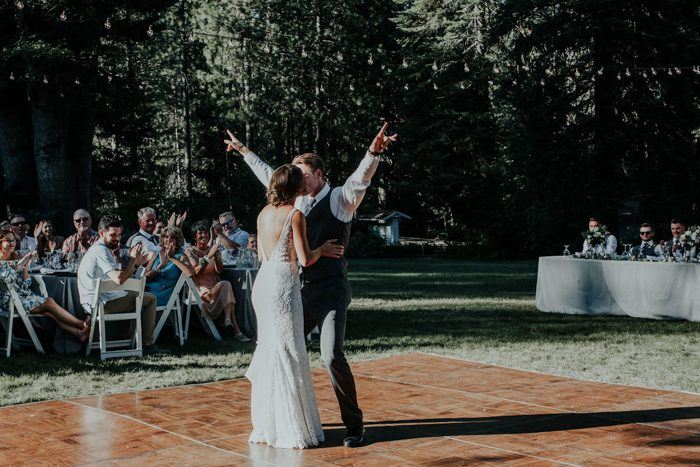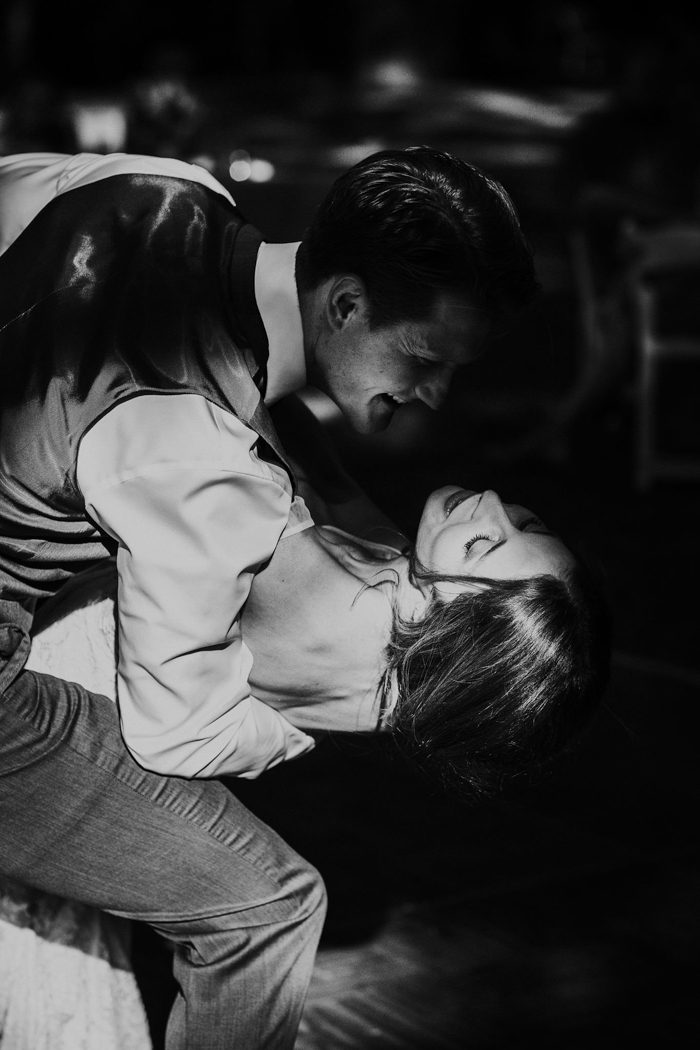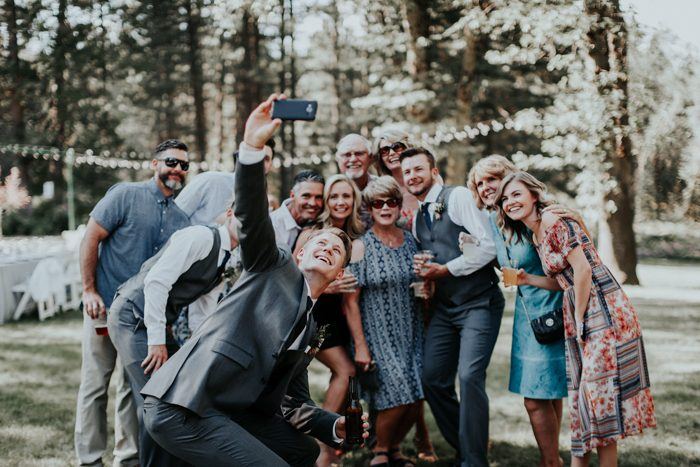 Gabe and I both wanted everyone coming to feel welcomed and comfortable. We were so excited to get married, but mostly we wanted the wedding celebrations to be about bringing the people we love most together and enjoying everyones company.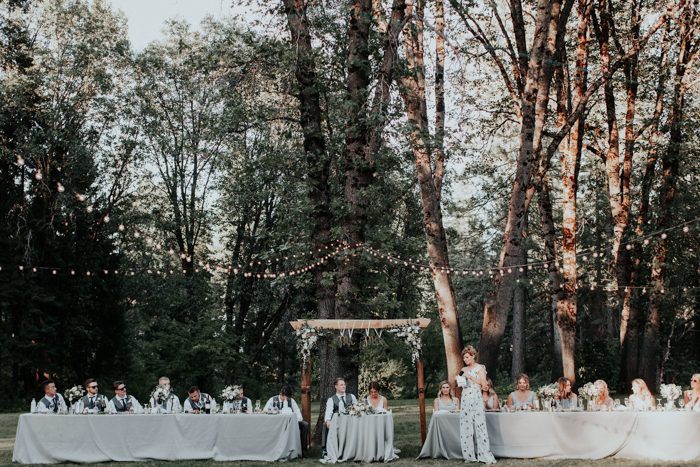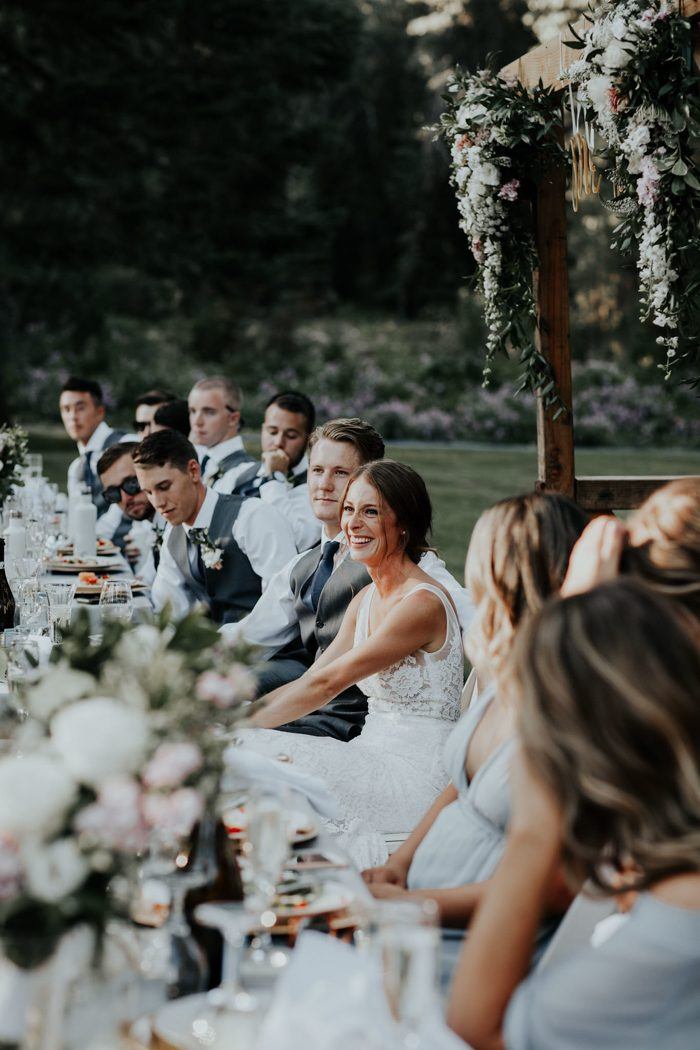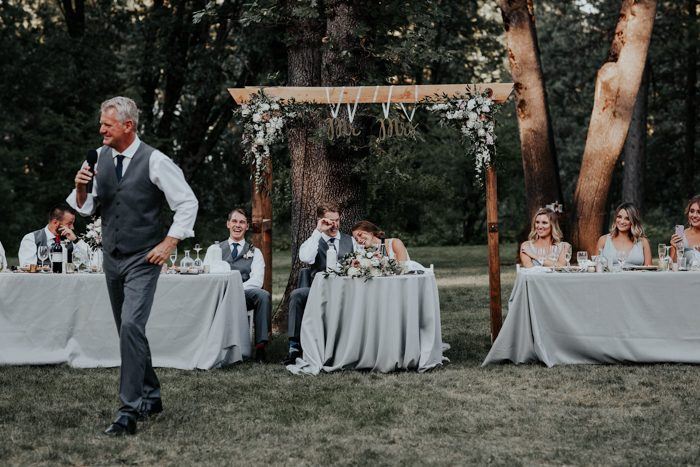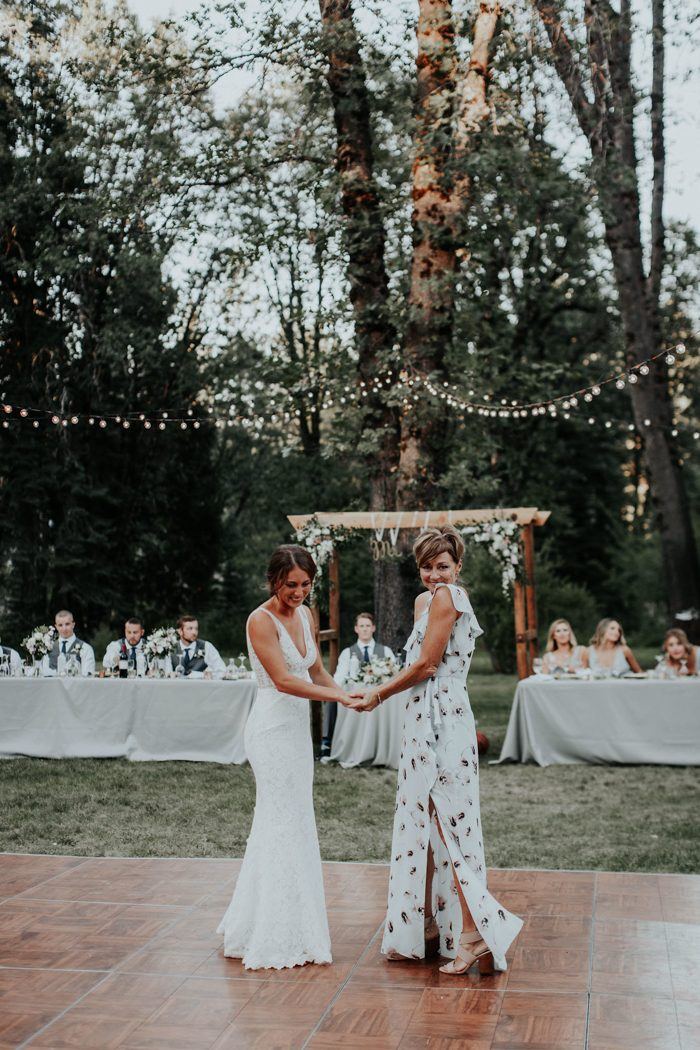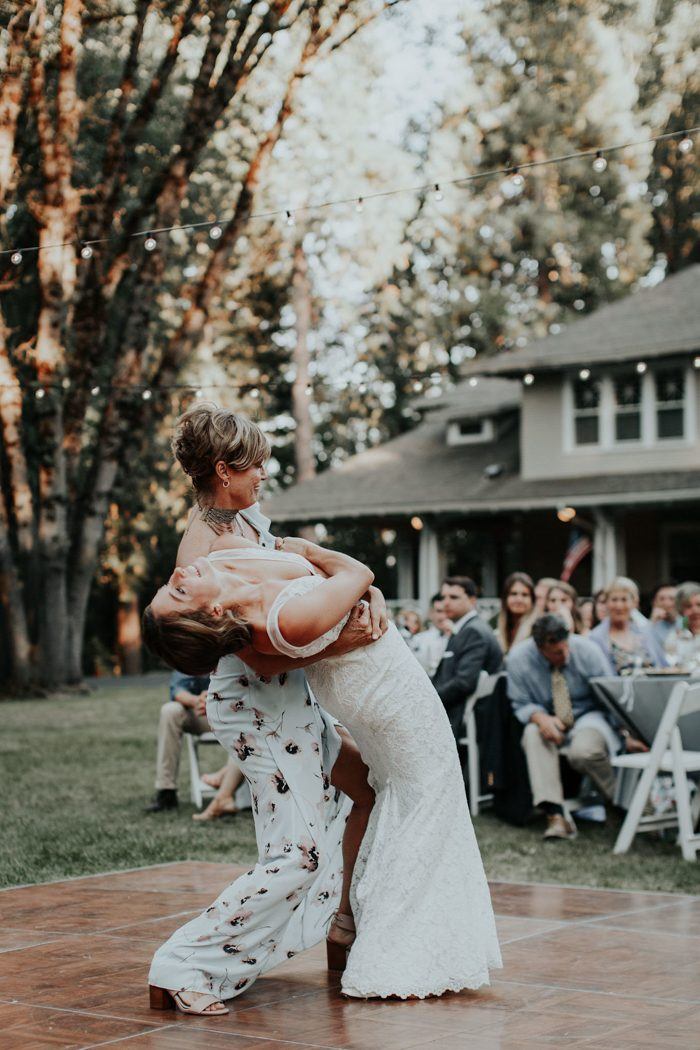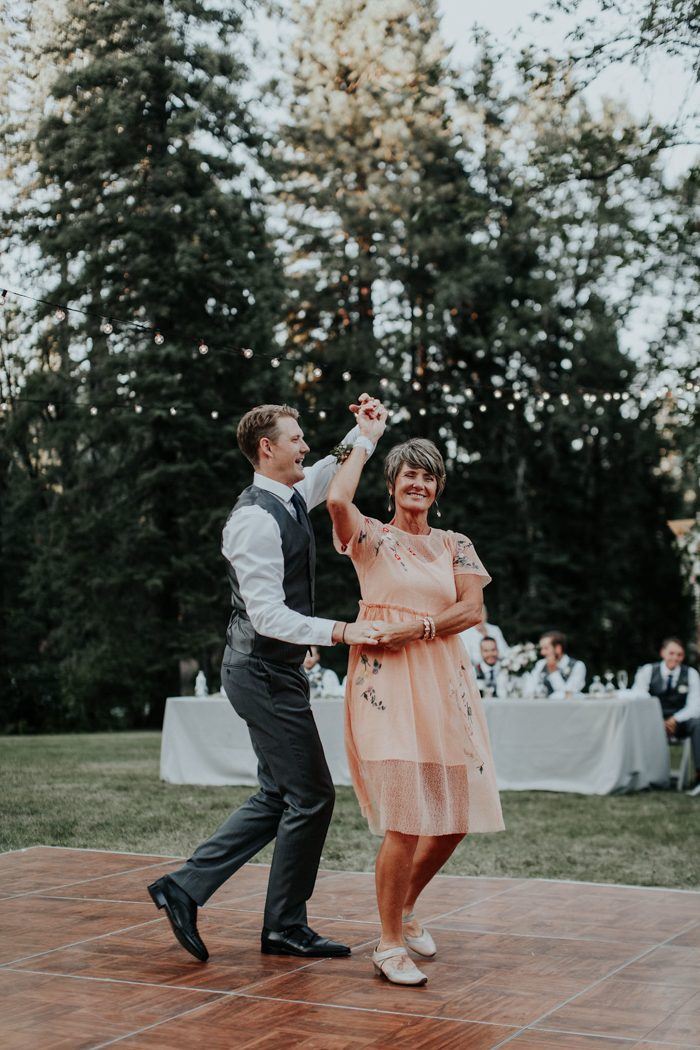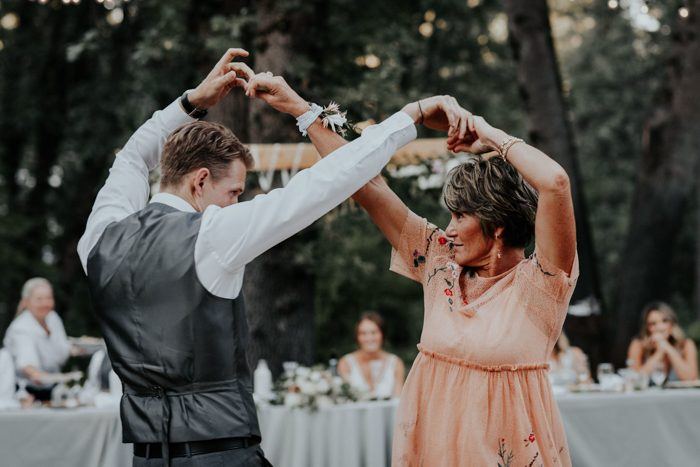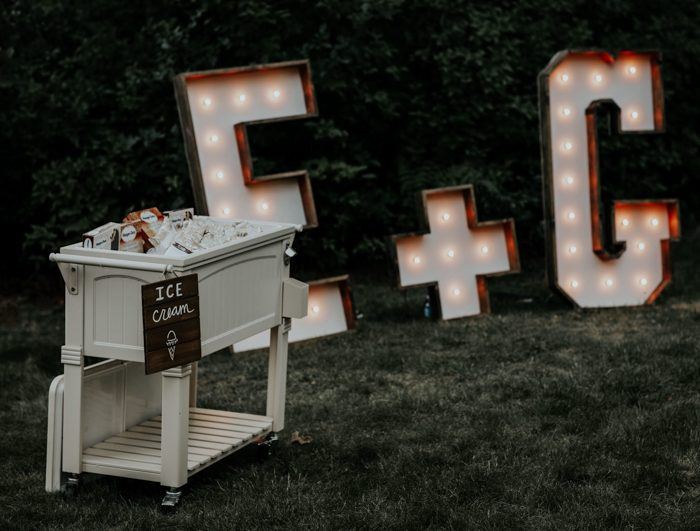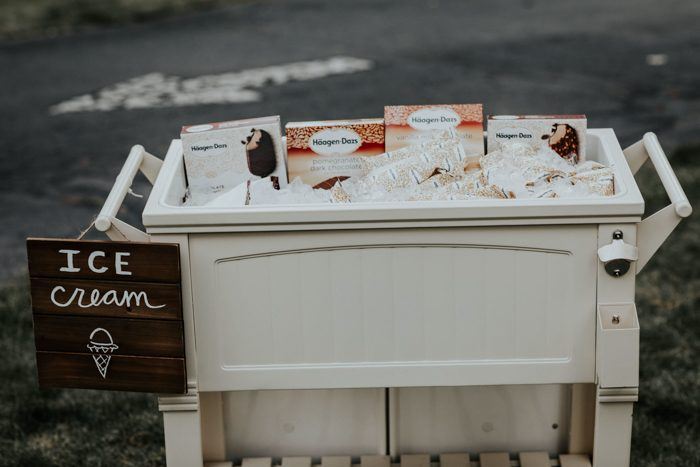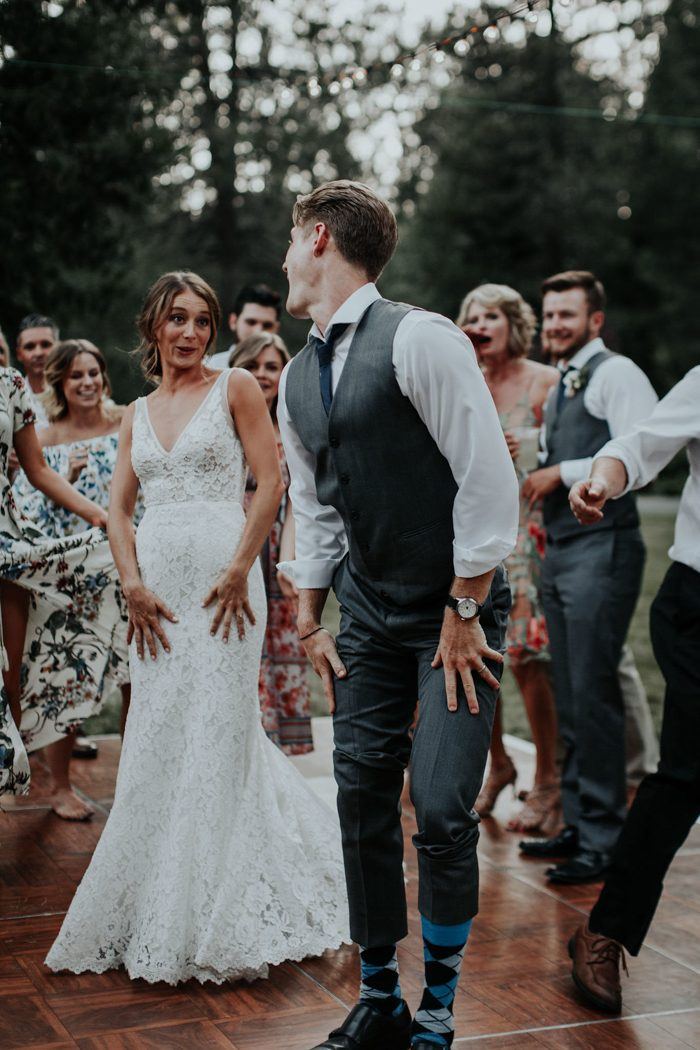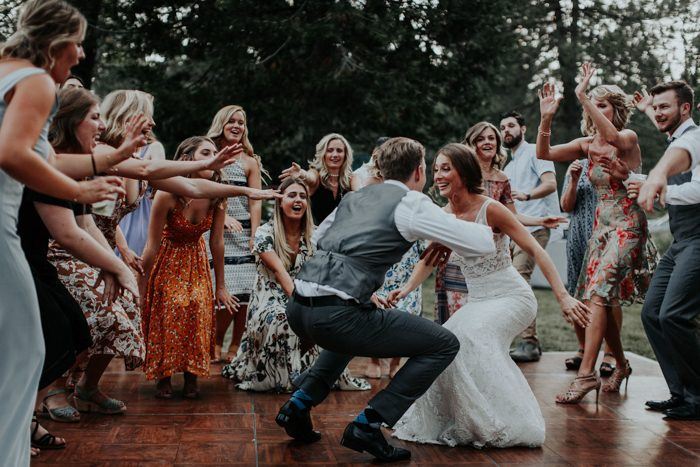 We seriously loved all of the vendors that were part of the day. Everyone was very easy to work with and all are genuine, kind people. It made a huge difference that we enjoyed the people we were working with.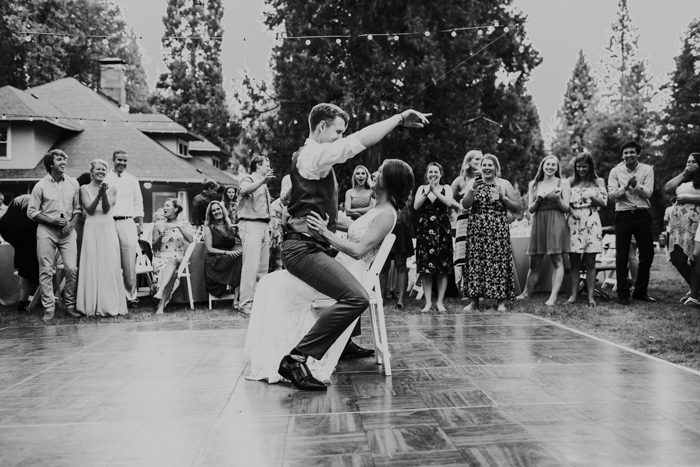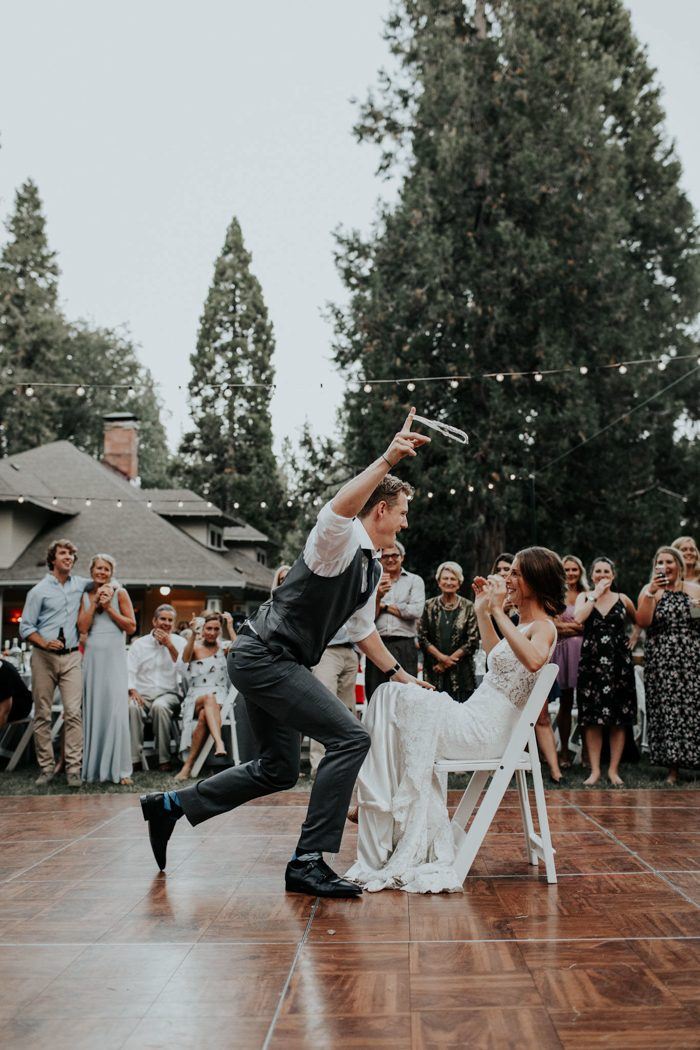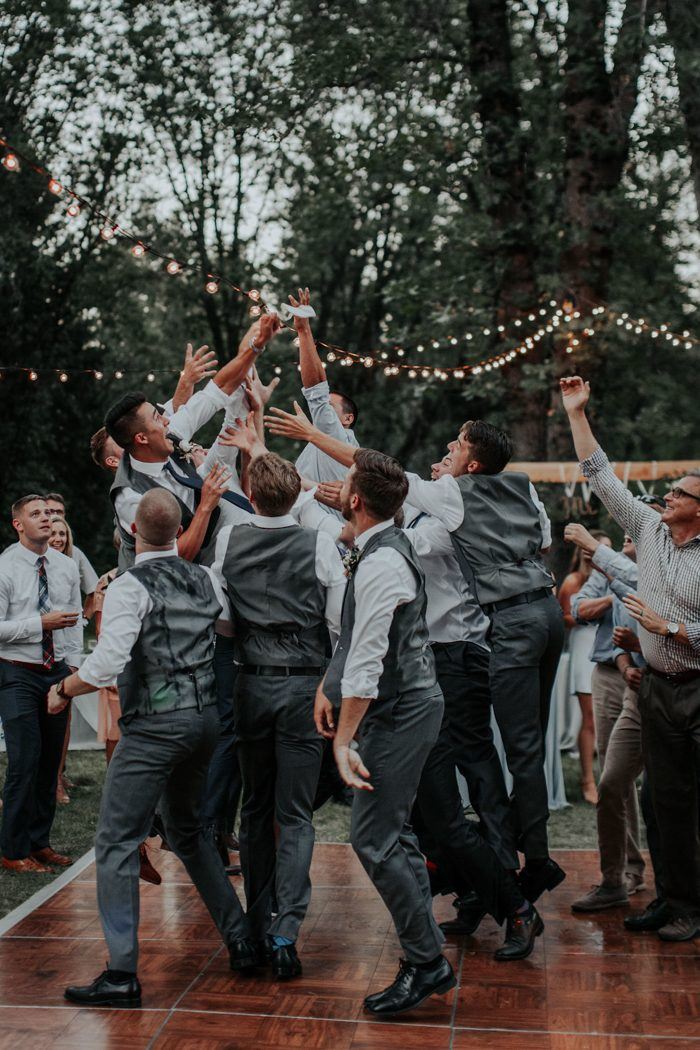 Thank you to Junebug member Hannah Merritt Photography for sharing Elisha and Gabe's sweet wedding with us! If you loved the backyard DIY vibes to this wedding, then check out the amazing woodwork in this crafty backyard wedding.