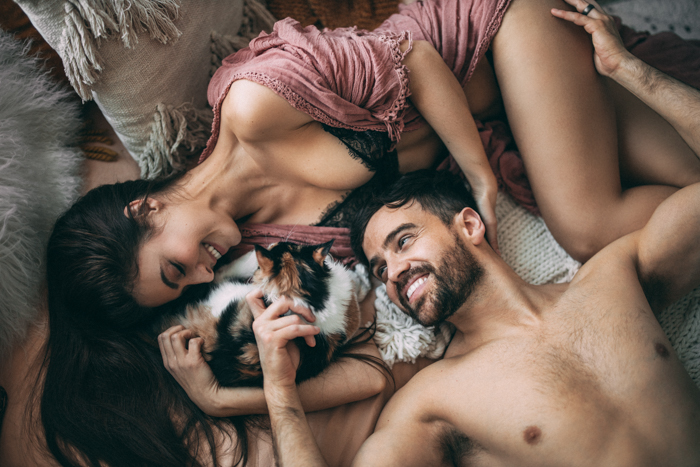 Give us snuggles, kittens, and all the cozy in-home vibes! Our hearts are melting for this in-home couple photo shoot in Edmonton. From the sweet cat kisses to the kitchen hangs and dried florals Fabloomosity created, we can't get over how adorable every moment this is. While we could go on, we thought we'd share Nicole Ashley Photography's words about the shoot:
I wanted to treat my friends Ian and Clarinda to a cozy at-home session with their newest addition and the rest of their fur babies. This loving couple had already adopted two cats into their home, but recently fostered and fell in love with a little calico kitten, Lily. Truthfully, we all encouraged them to be foster fails and to keep Lily from the beginning. After you go through their images, you will know why! She has such a sweet and playful nature and got along with the rest of their crew with ease. And to top it off, this is Ian and Clarinda's new home, so it was nice to do the session there and make it extra special. A big thank you to Janna from Behind the Blush for helping to be a cat wrangler and stylist on top of providing beautiful hair and makeup!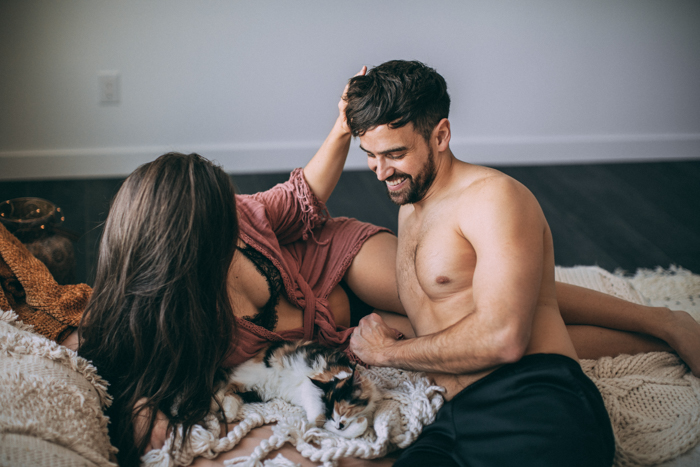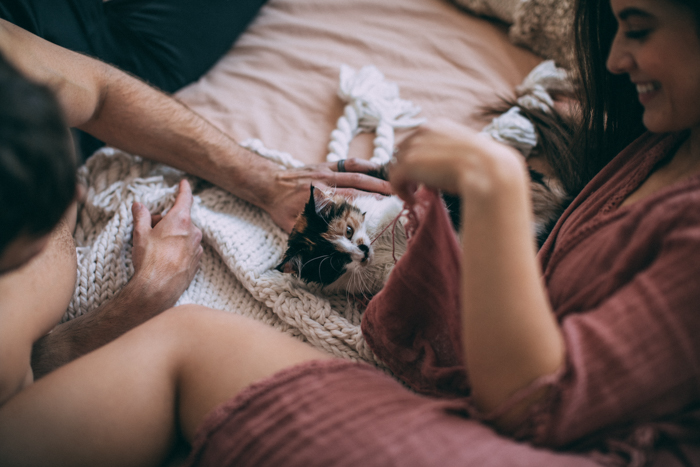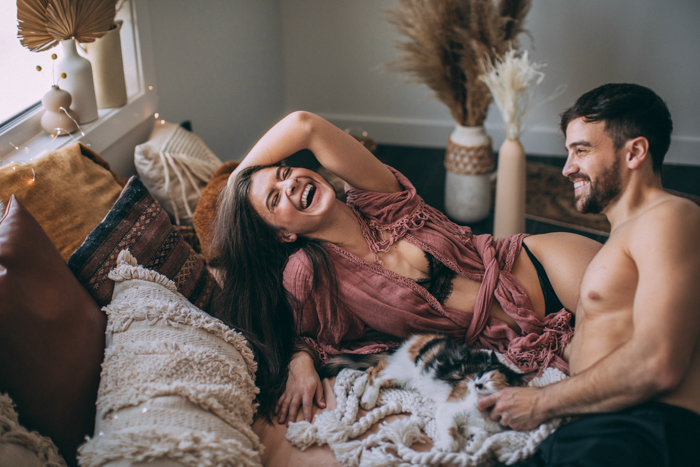 RECOMMENDED READING: Bridal Loungewear for Comfy Wedding Planning at Home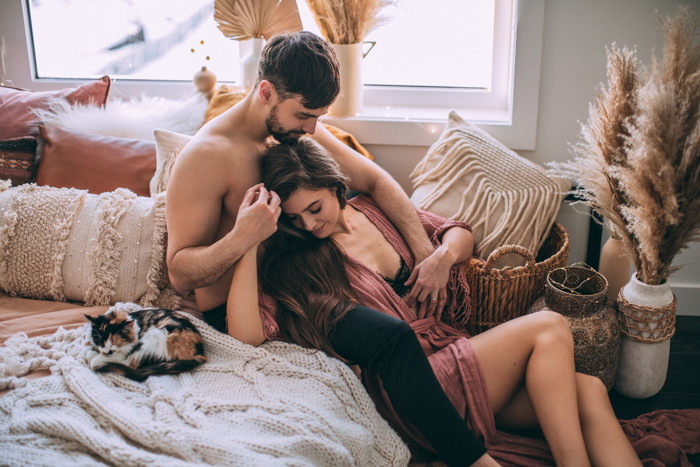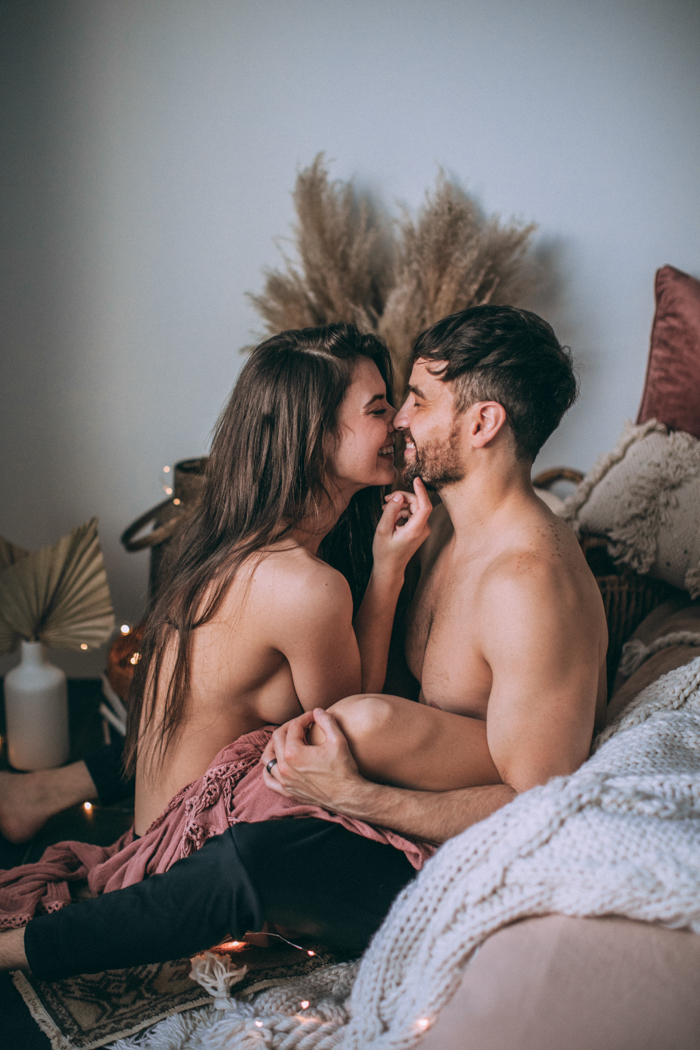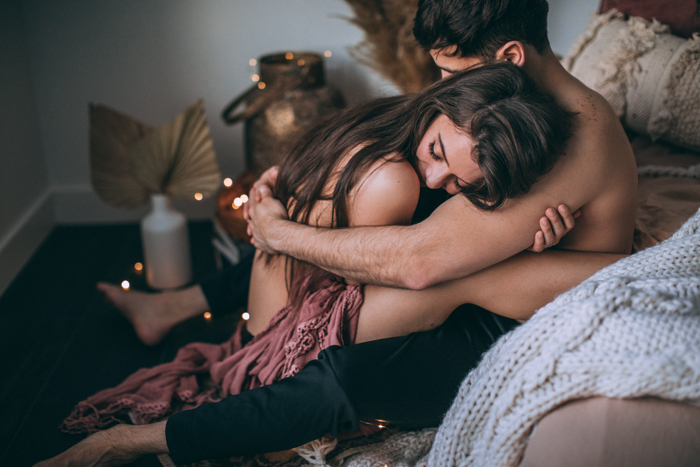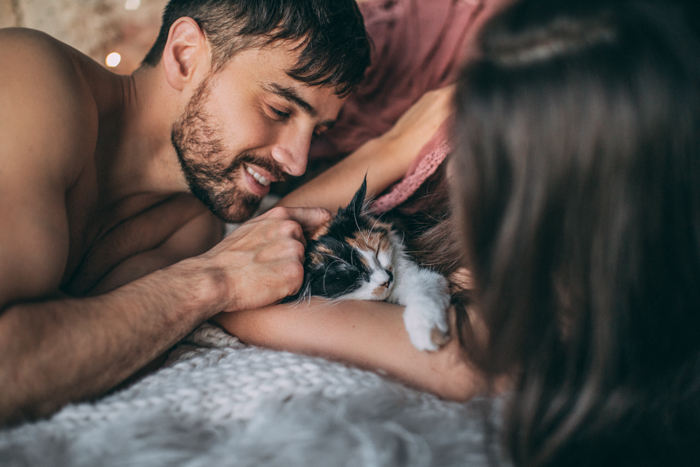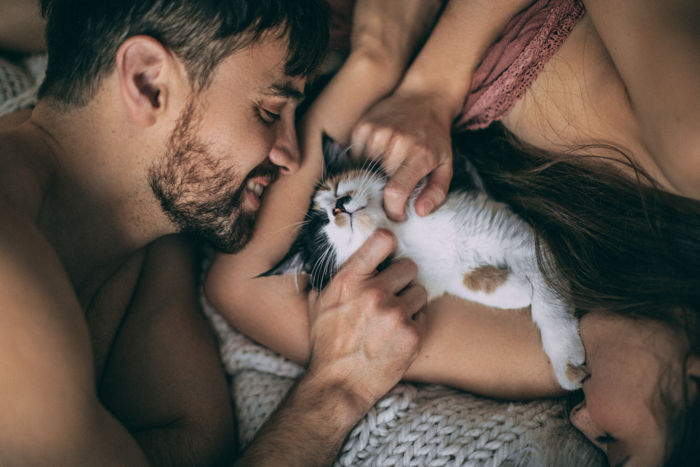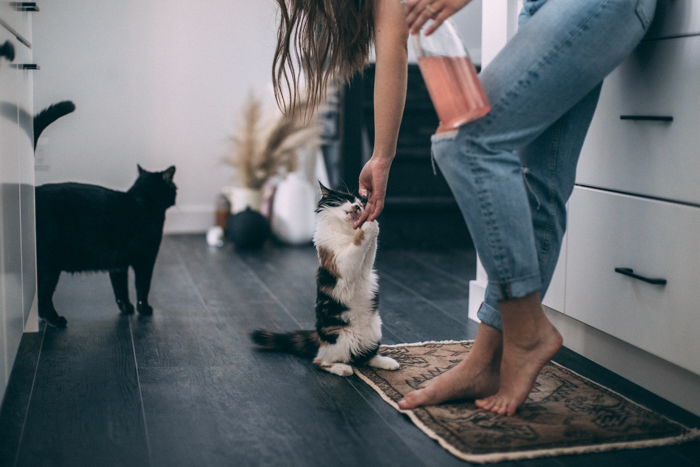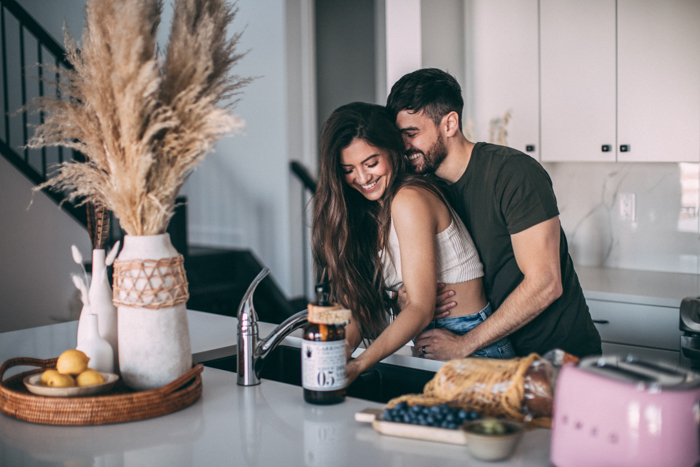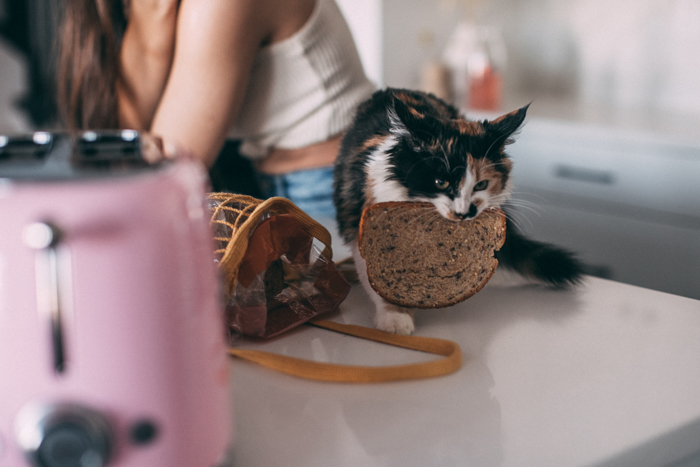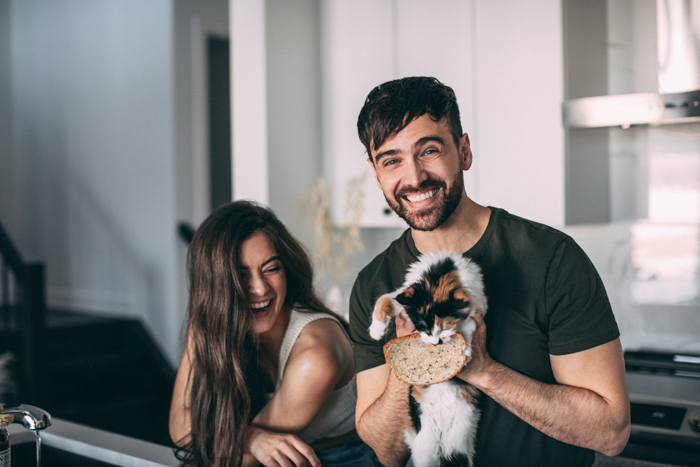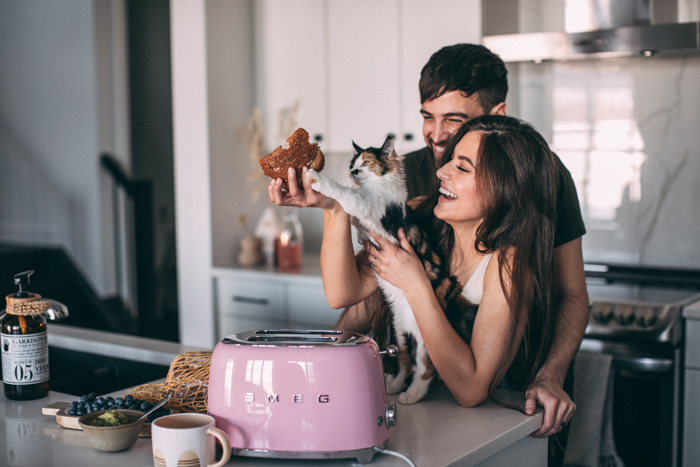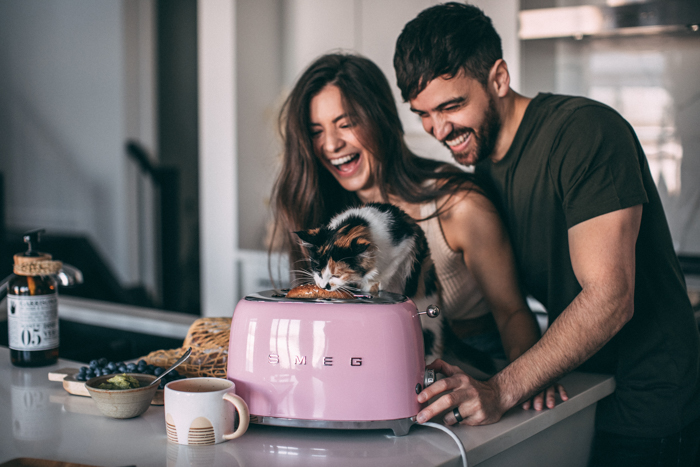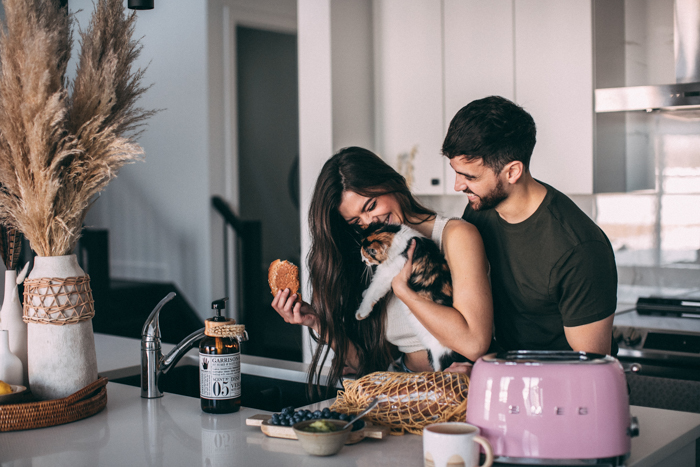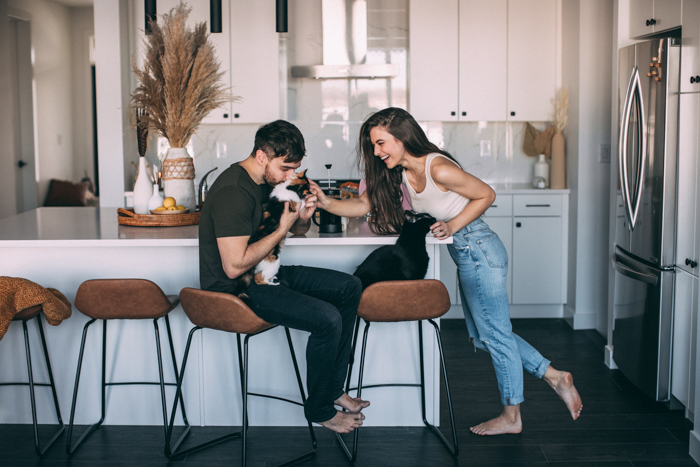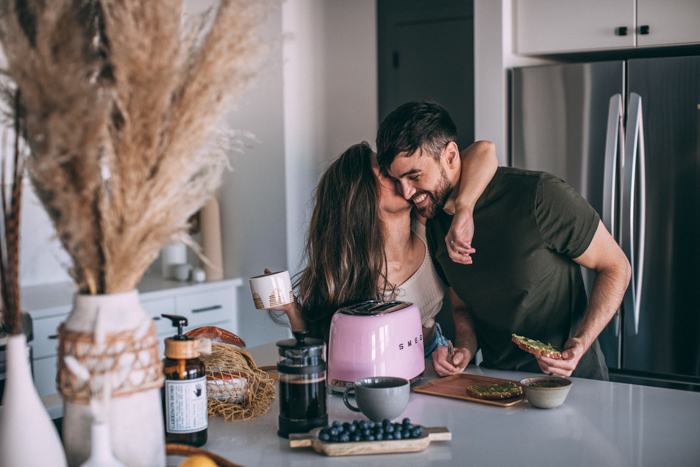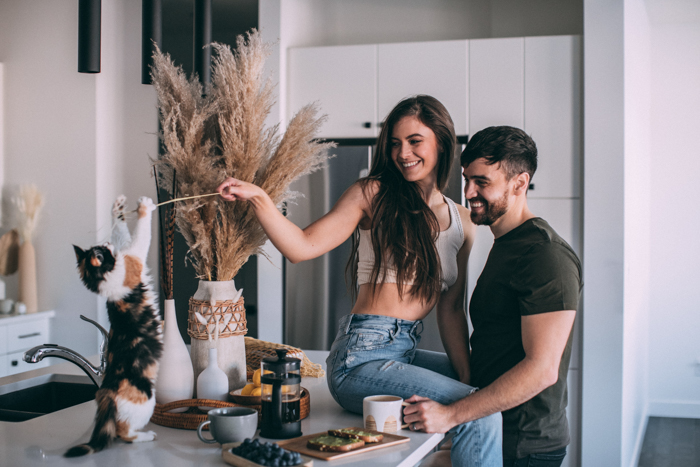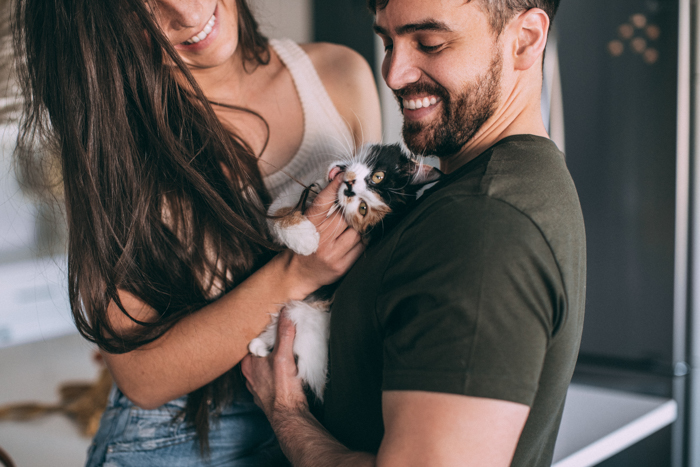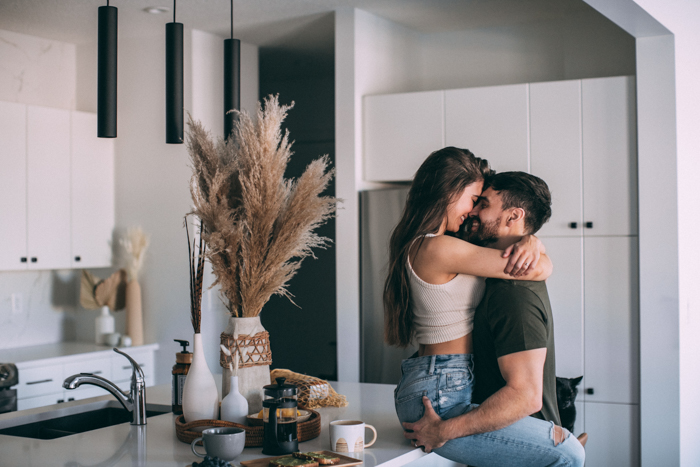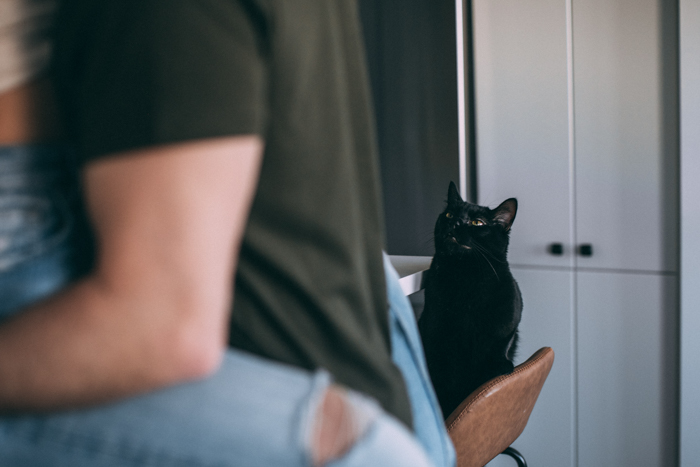 Many thanks to Nicole Ashley Photography for sharing this sweet in-home couple photo shoot with Junebug! Love this couple's style? Check out these 15+ outfit ideas for spring engagement photos!