We love our bride Vinal's incredible style but it is her super-human ability to plan two entirely homemade ceremonies that really captured our hearts. We feel for you girl! The fruits of her labor turned into an incredible event filled with energetic music, beautiful floral design, and the groom looking every bit like Prince Charming atop a white horse, literally. Mae Stier of Bryan & Mae lent her talents to capture the whole day and, needless to say, she did it with suave and perfection.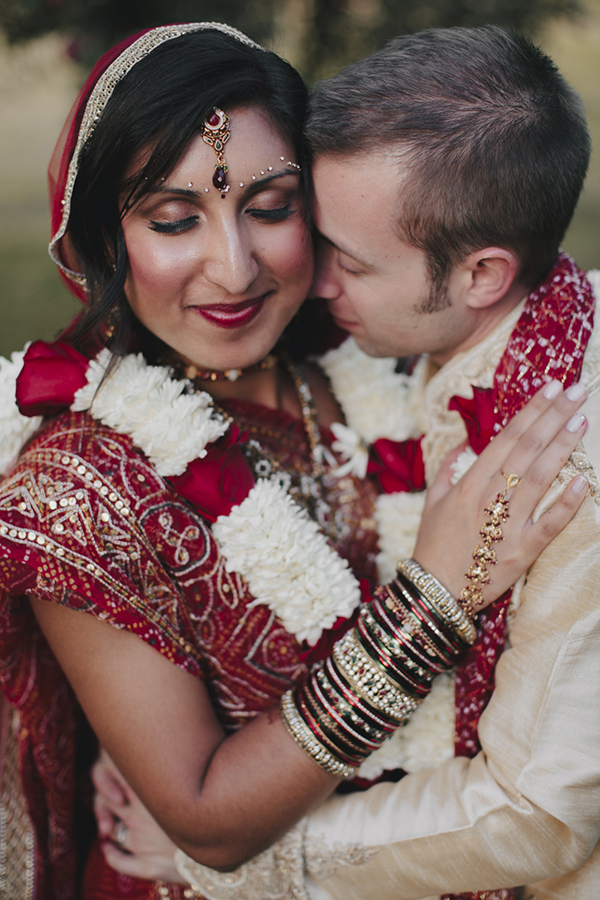 The Couple: Vinal and Eric
The Wedding: 9.28.2013 – Private Residences, Ann Arbor and Chelsea, Michigan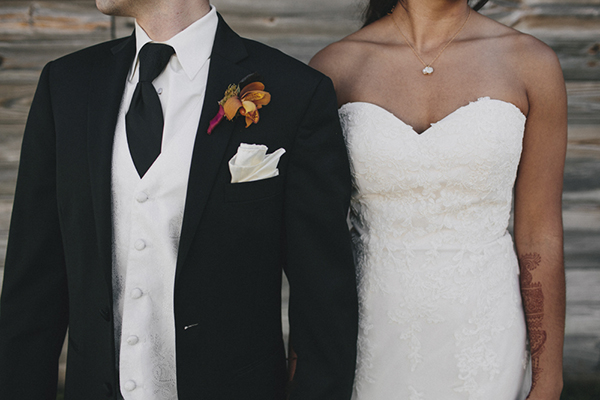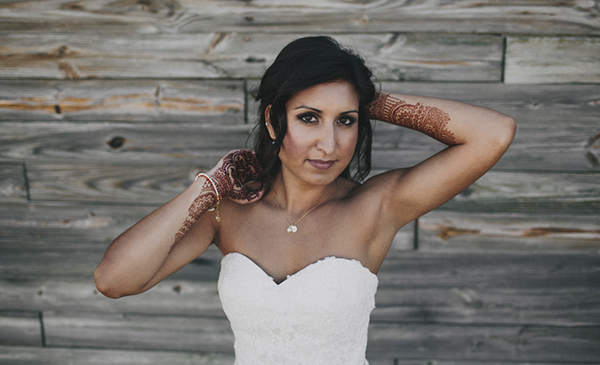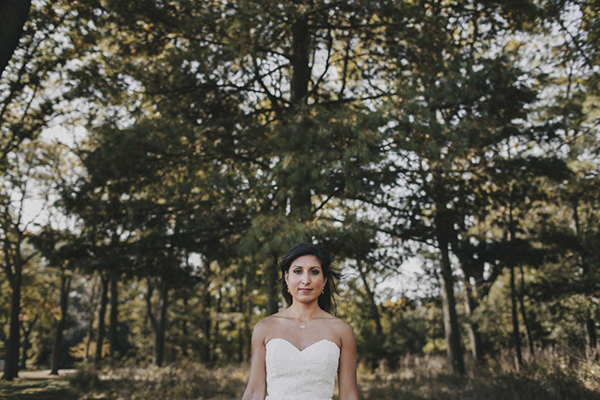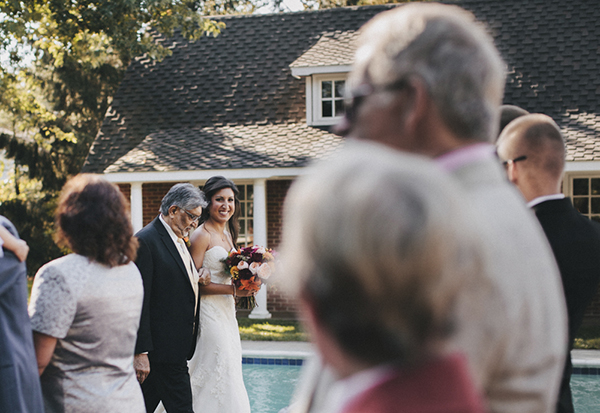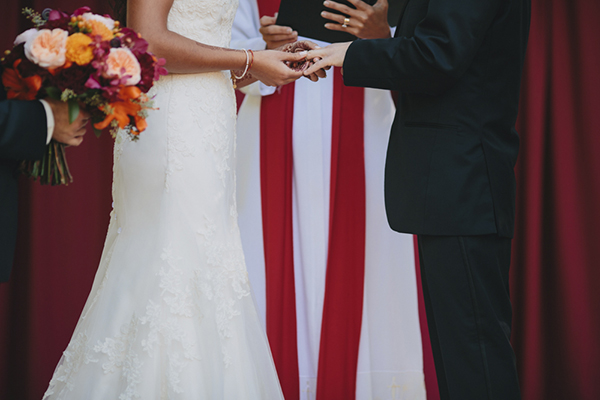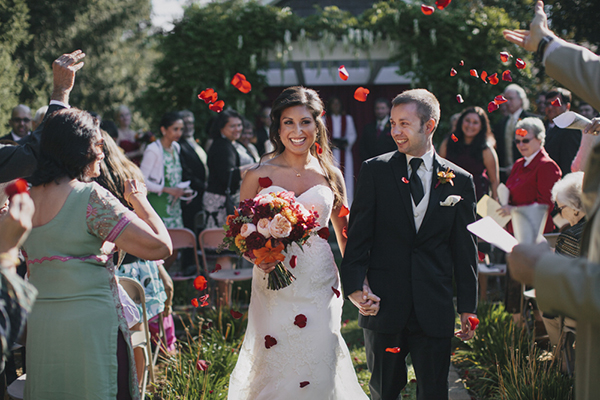 The Goals: Above all, we wanted our wedding to reflect our personalities as individuals and as a couple. We wanted our guests to come away from the event feeling like it was a celebration of our love, not anyone else's!
Having fun was the other big priority. We wanted to throw the biggest party of our lives for ourselves and everyone we love.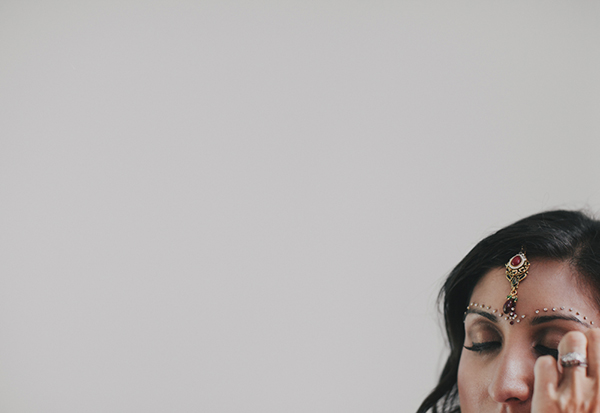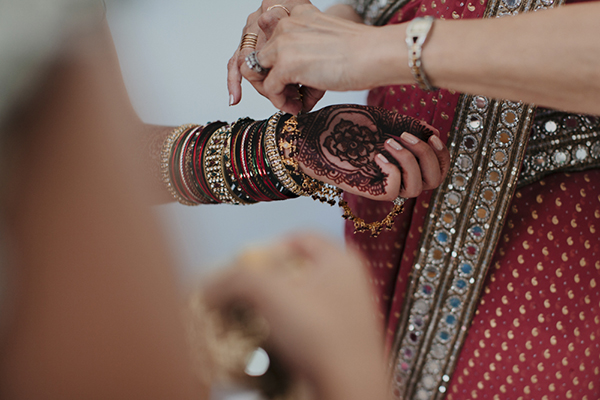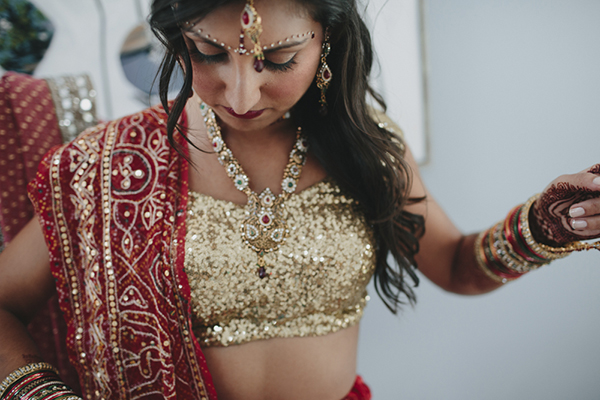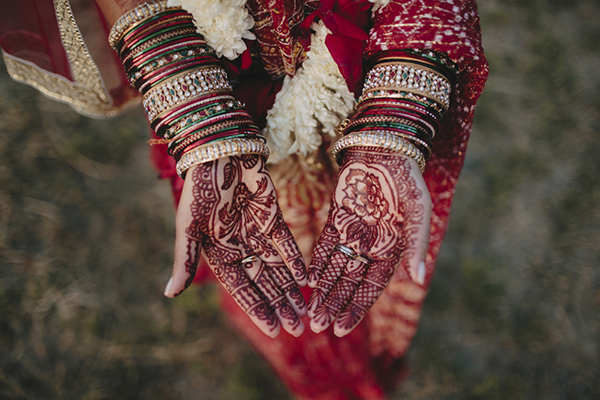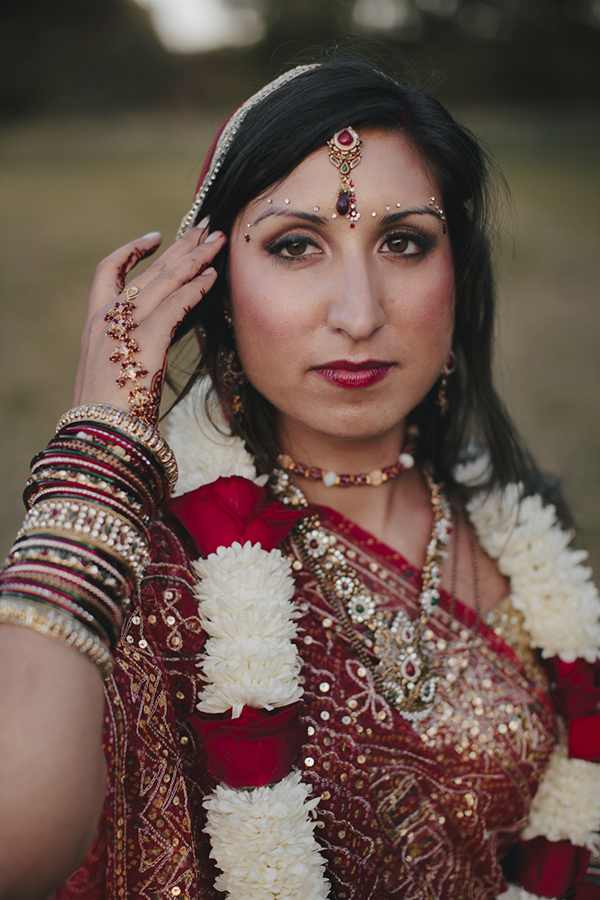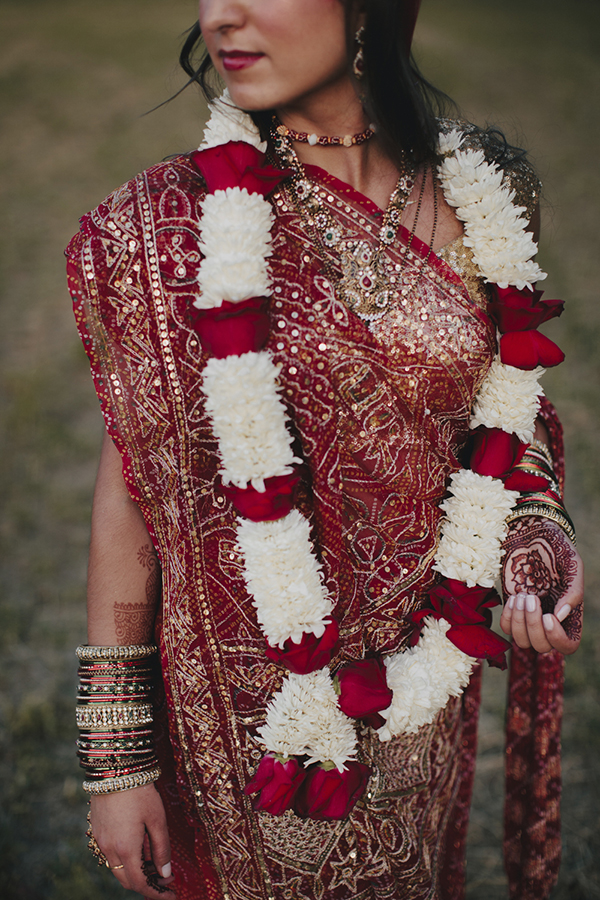 The Process: Not gonna lie, planning was stressful – probably because there were so many different elements. We had a small Christian ceremony in Ann Arbor followed by brunch and photos. Then we headed to the second venue in Chelsea for the Hindu ceremony and reception. Since both venues are private homes, we did not have packages to choose from or event planners to take care of everything. I did almost everything myself and it wasn't easy to coordinate all of those moving pieces!
As for location and design, it all goes back to priority #1, which was to make the event unique to us. Eric and I come from different religious backgrounds and wanted to celebrate both religions and cultures – so we decided to have two weddings (one Christian, one Hindu). Both were pretty traditional in their own right. The Christian ceremony had all of the elements of a Western/American wedding, while the Hindu ceremony had all the Indian bells & whistles – including a horse for Eric to ride into the ceremony. Eric was especially excited about that.
Choosing the venues was not easy, either. I had always wanted a backyard wedding, so we asked Eric's parents if we could have a small ceremony in their backyard. Luckily, they said yes! As for the second venue, we wanted something unique, preferably in the Ann Arbor area. That proved to be difficult for several reasons: many venues were too small, others did not accept outside catering, and most did not allow fire (which is integral to the Hindu ceremony). A few weeks into planning, we realized that our close friend and Eric's best man had just purchased an old farm and was thinking about renovating the barn. He offered to renovate it for our wedding, and we took him up on the offer. The farm was the perfect setting for the larger Hindu ceremony and reception.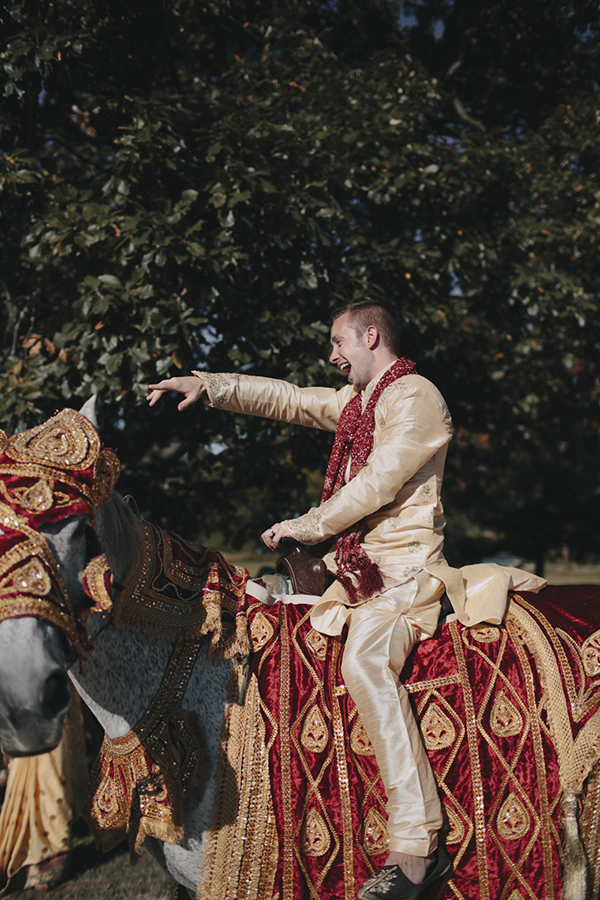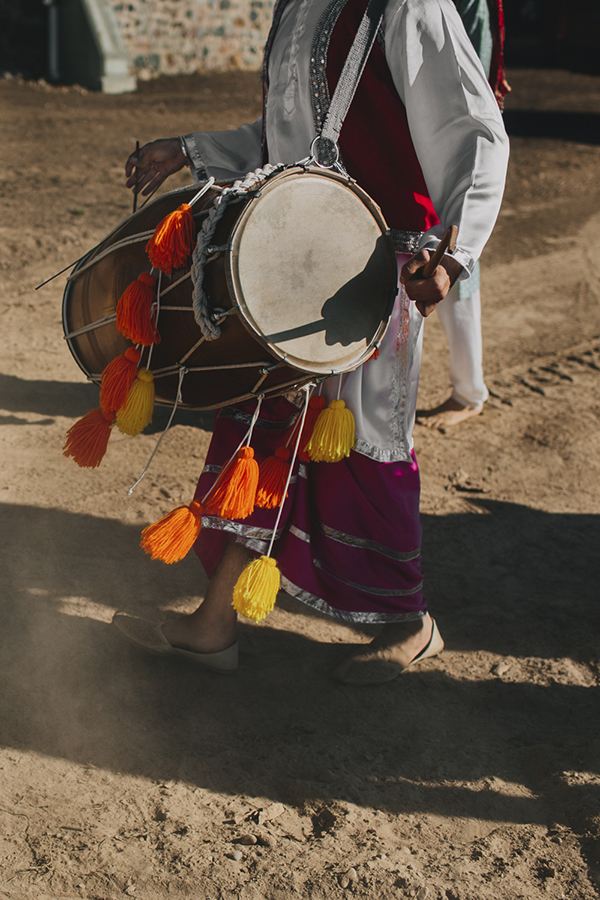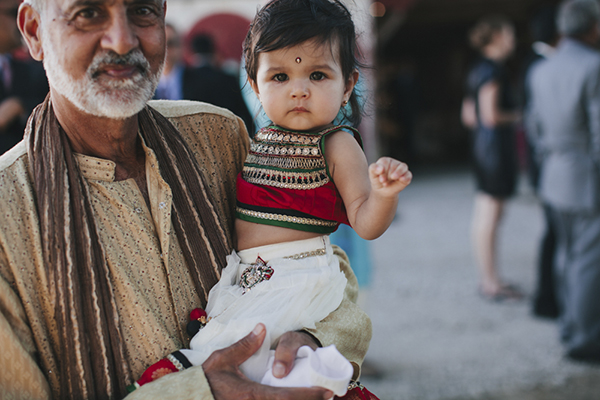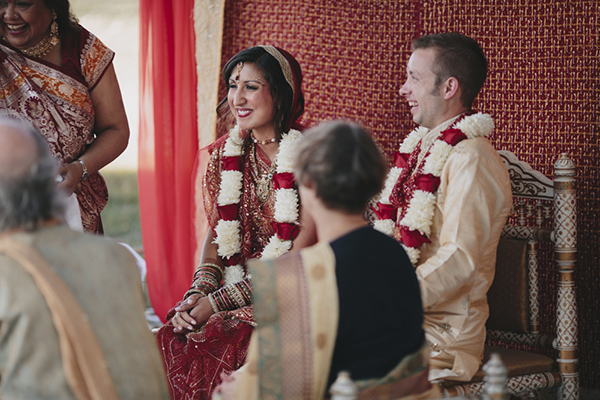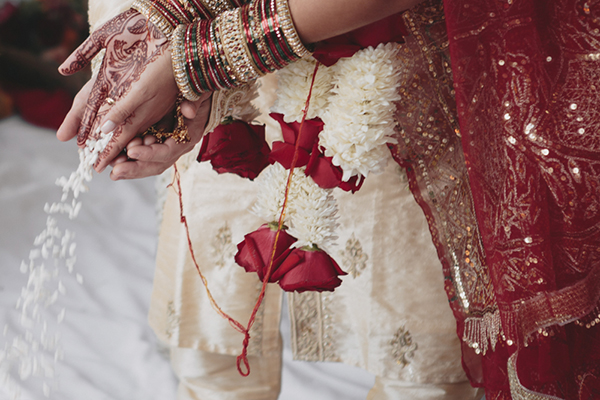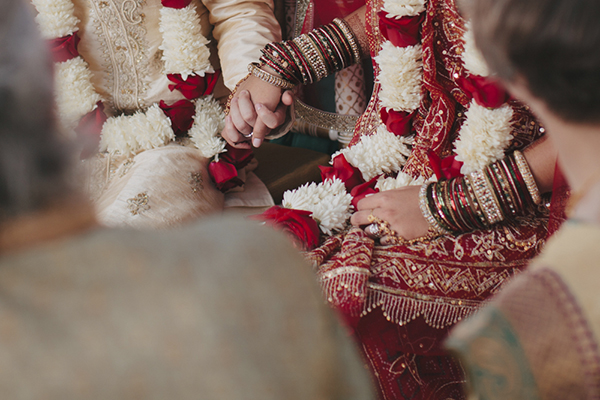 The Design: One of the first decisions we made was to have the wedding in the fall, because that's when we fell in love seven years prior. (Fun fact: we got married exactly seven years to the day after meeting at the University of Michigan!) Fall is also our favorite season, with the weather being so pleasant and the leaves changing. So we held all three events outdoors and tried to incorporate elements of the fall into several aspects of the day. We chose a fall color palette, had seasonal cocktails, apple spice cake, and cider & donuts as favors.
Another element we tried to incorporate into the day was our love for travel and adventure. Instead of table numbers, each table was named after a place Eric and I have been together. Each place setting had a postcard for guests to write their favorite travel destinations. Keeping with the travel theme, we sent each guest a thank you postcard with a photo of us on our honeymoon in Florence.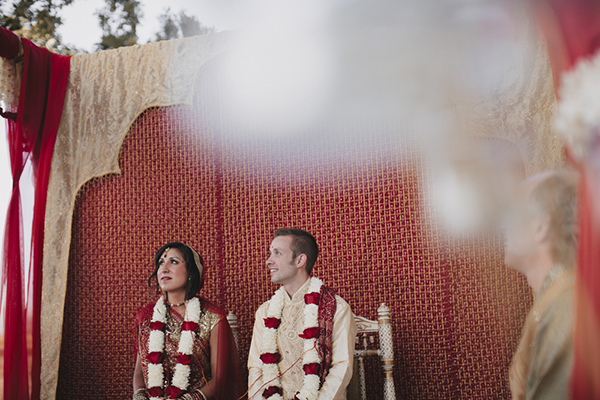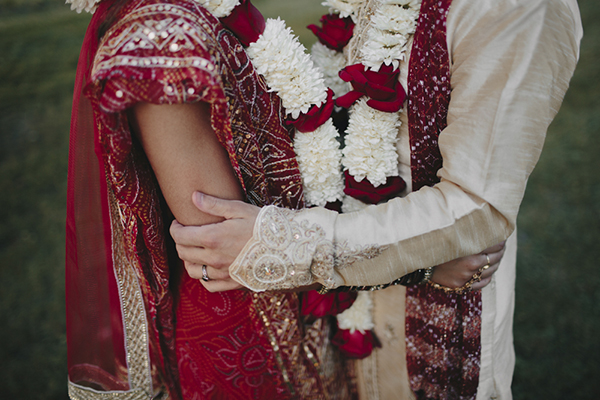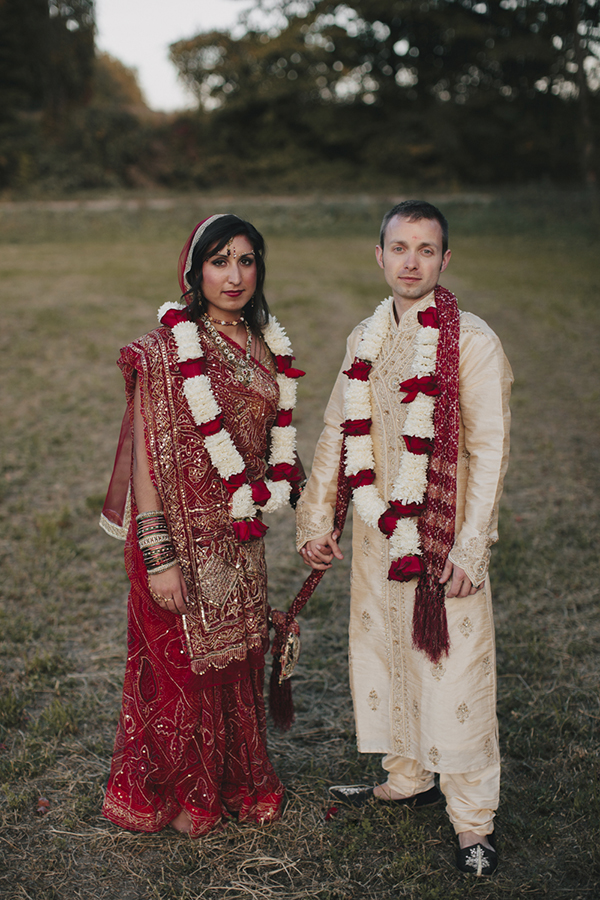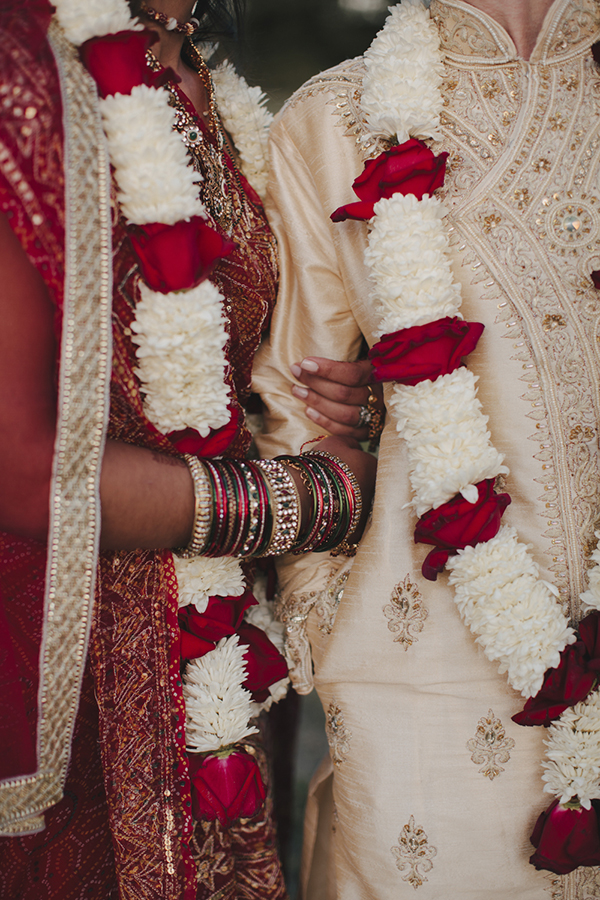 The Moments: That's a tough one! The Christian ceremony was everything I imagined it would be. The sun was shining, the birds were chirping, and everyone we love was there for us. Both Eric and I were so emotional!
The break in between ceremonies was a blast. We rented a party bus for the entire wedding party and drove around taking pictures among the fall colors, dancing, and being silly. We also stopped at A&W for reinforcements!
The Hindu ceremony and reception were awesome because they were so laid back and fun! With all the bright colors, upbeat music, and dancing, it was a great party. I'll never forget our first dance to Natasha Bedingfield's rendition of Chasing Cars. The original version was playing on the radio when Eric asked me to be his girlfriend back in 2006. I also loved the dance party portion of the night, when my sister brought out little LED lights for everyone to wear – a homage to Eric and my love for electronic music.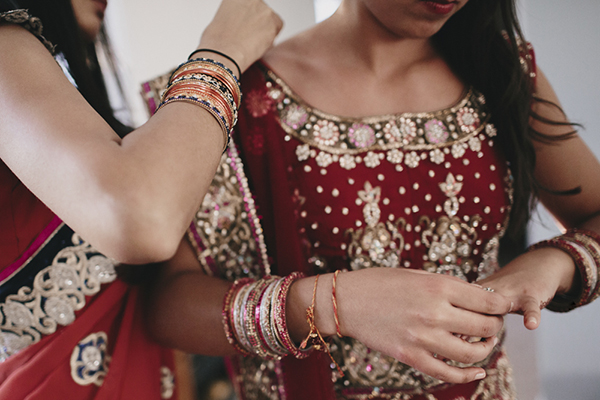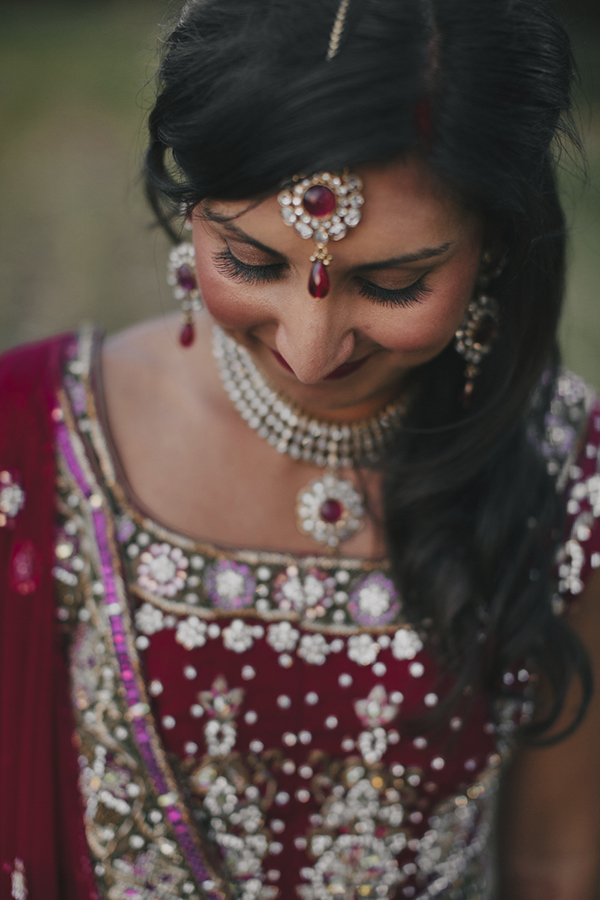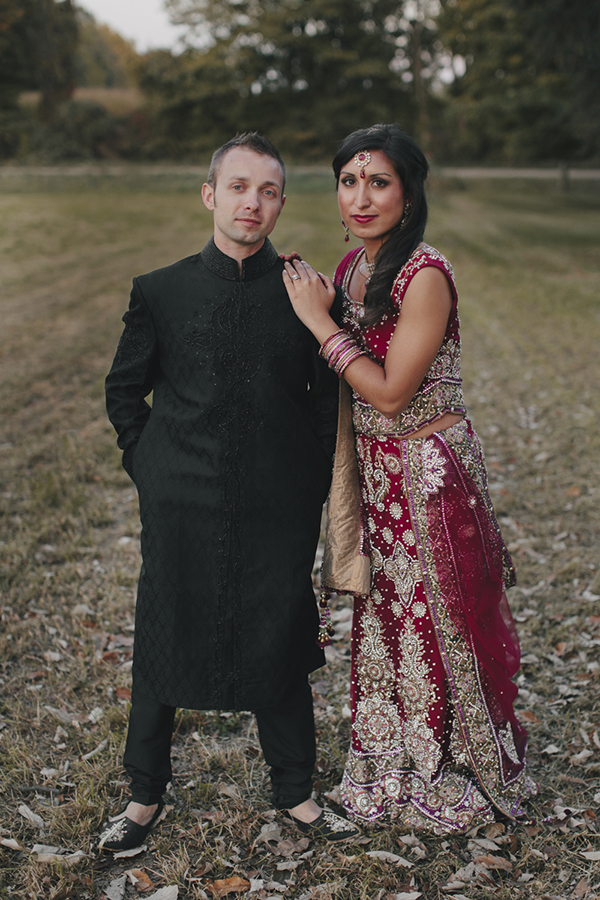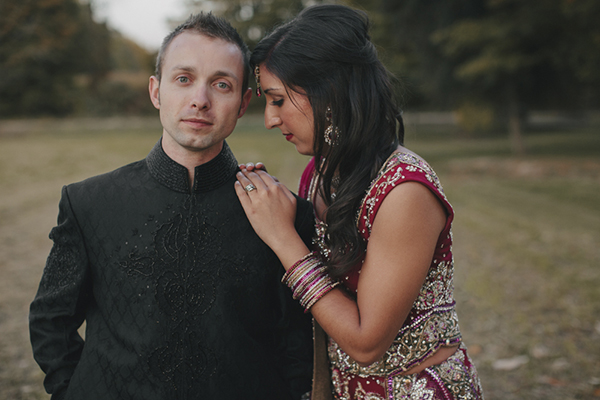 The Advice: For all the DIY brides out there: know that doing it yourself has its pros and cons. The main pro is that you get to customize everything. But that's a con, too! You could drive yourself crazy by obsessing over Pinterest images and expecting your wedding to look like them. I recommend picking a few aspects that are really important to you and focusing on those. Outsource everything else, if your budget allows.
For all brides: expect imperfection! Your day (probably) won't be perfect, but it will still be the best day of your life.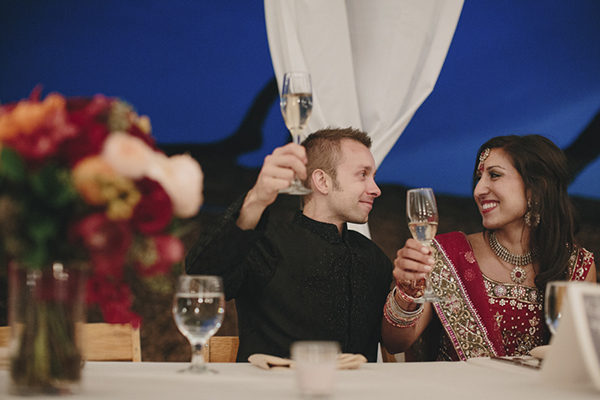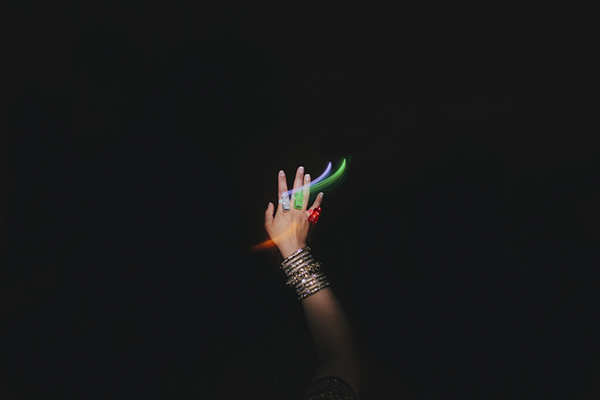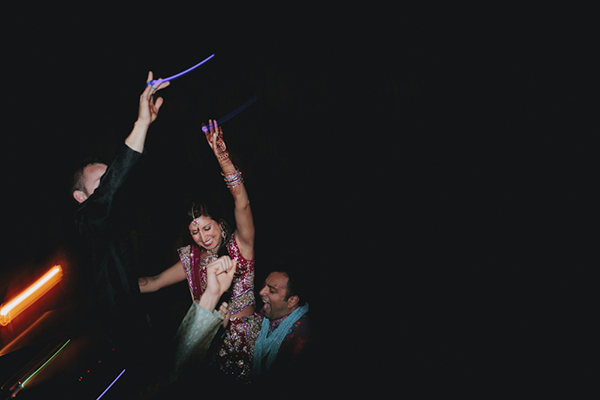 The Wedding Team:
Photographer: Mae Stier of Bryan & Mae
Event Planner: Bride with support from Moveable Feast Catering
Officiant: Rev. Cathi King
Invitation Designer: Marti Burbeck
Catering: Zingerman's Catering, Moveable Feast Catering, Royal Indian Cuisine
Florist: Passionflower
Cake: Jefferson Market & Cakery
Wedding Dress: Jasmine Collection from Arena Bridal, sari, and lehnga from Bee Jee's Collection
Bridesmaids' Apparel & Accessories: David's Bridal
Groom's Apparel & Accessories: Vera Wang suit from Men's Wearhouse, gold sherwani and black sherwani from Sahil Boutique
Groomsmen's Apparel & Accessories: Men's Wearhouse
Makeup Artist: Fabiola Gisselle Makeup Artistry
Hair Stylist: Nikki of Tricho Salon & Spa
DJ: Chad Pratt
Transportation: AAMUSE
Favors: Dexter Cider Mill
Rings: Berry Goldsmiths
Thank you Vinal and Eric for sharing both of your beautiful ceremonies with us!
Enthralled with Hindu ceremonies? Check out this joyous, colorful Hindu wedding celebration!