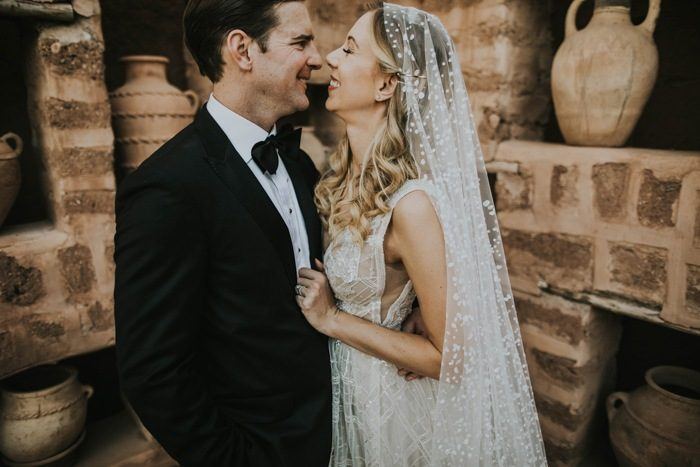 Kristen and Dave's wedding at Beldi Country Club is full of classic style and Moroccan vibes. Inspired by Yves Saint Laurent and his belief that "fashions fade, style is eternal," Kristen and Dave chose timeless pieces for their wedding wardrobe, like a Berta wedding gown with Gatsby vibes. After their ceremony in the cutest little greenhouse, they took their celebration outdoors. Surrounded by the beautiful Moroccan architecture, they perfectly meshed desert and 1970s vibes in their reception. The tables were full of black and gold geometric details and perfect floral centerpieces by Yassab Floral Design. Documenting everything from the rehearsal dinner to the wedding reception, Igor Demba Photography and Mark Brown Films effortlessly captured the weekend festivities.
The Couple:
Kristen and Dave
The Wedding:
Beldi Country Club, Marrakech, Morocco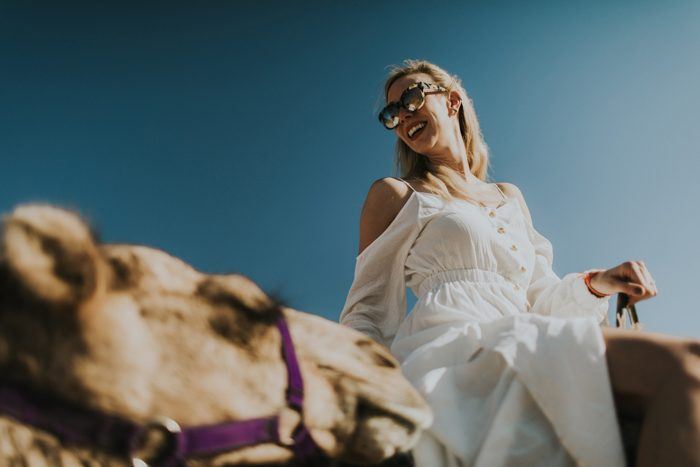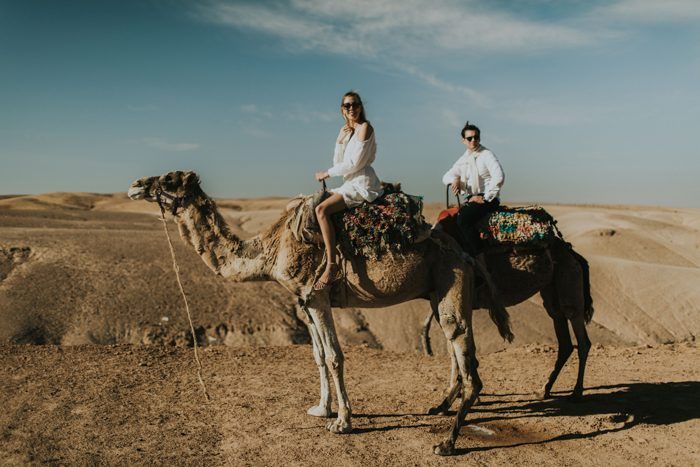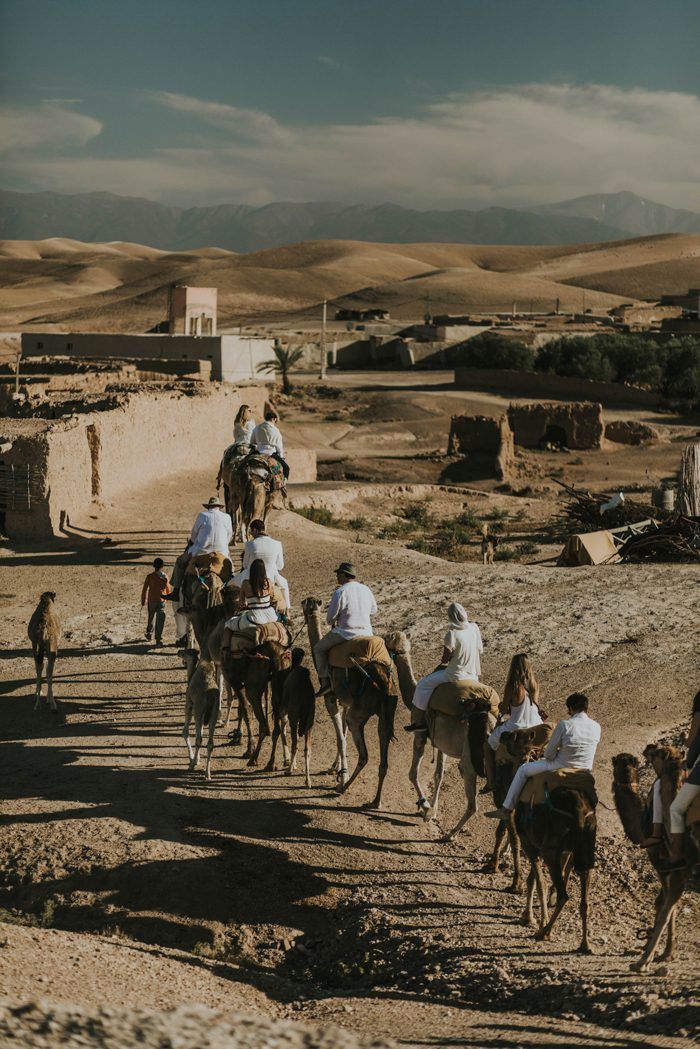 We surprised our parents and wedding party with a trip out to La Pause desert camp for our rehearsal dinner. Our SUV entourage was transferred to camels once out there and we rode towards sunset cocktails. We then had an amazing feast under candlelight. It was a lovely intimate dinner with our nearest and dearest – a calm oasis after what were already a few days of partying!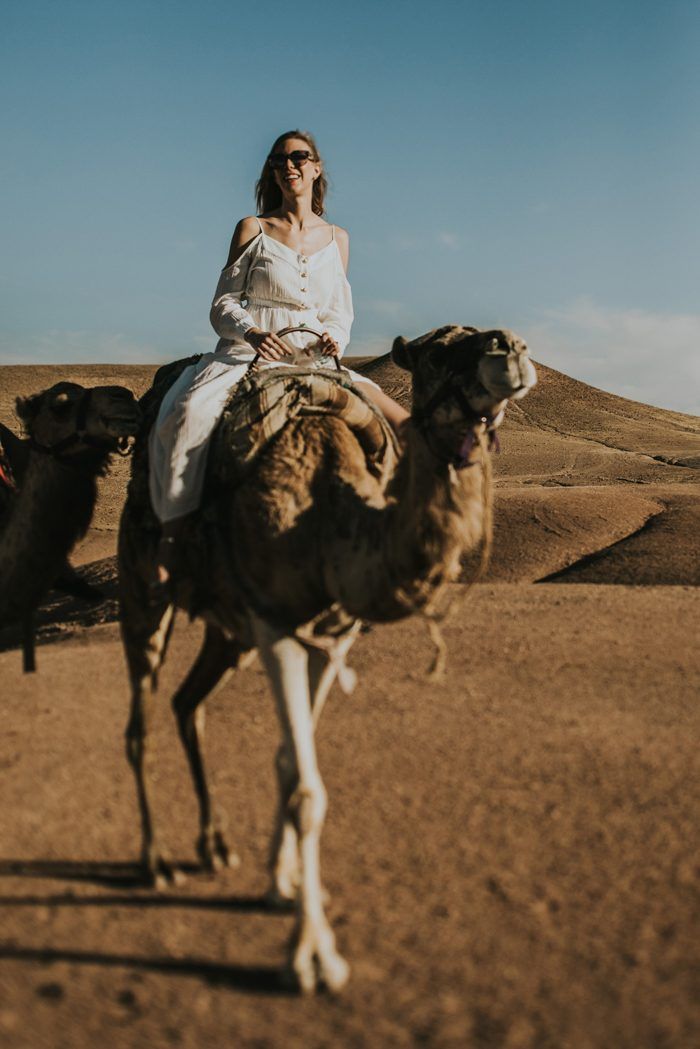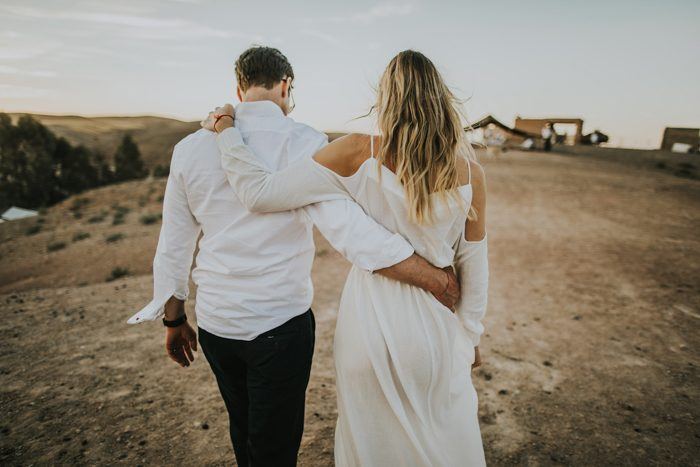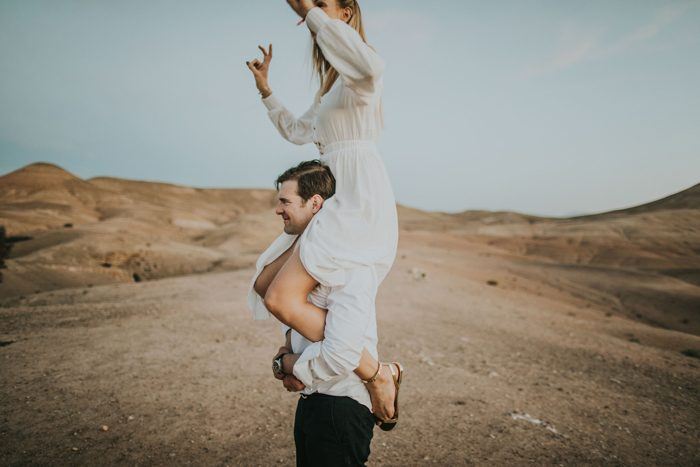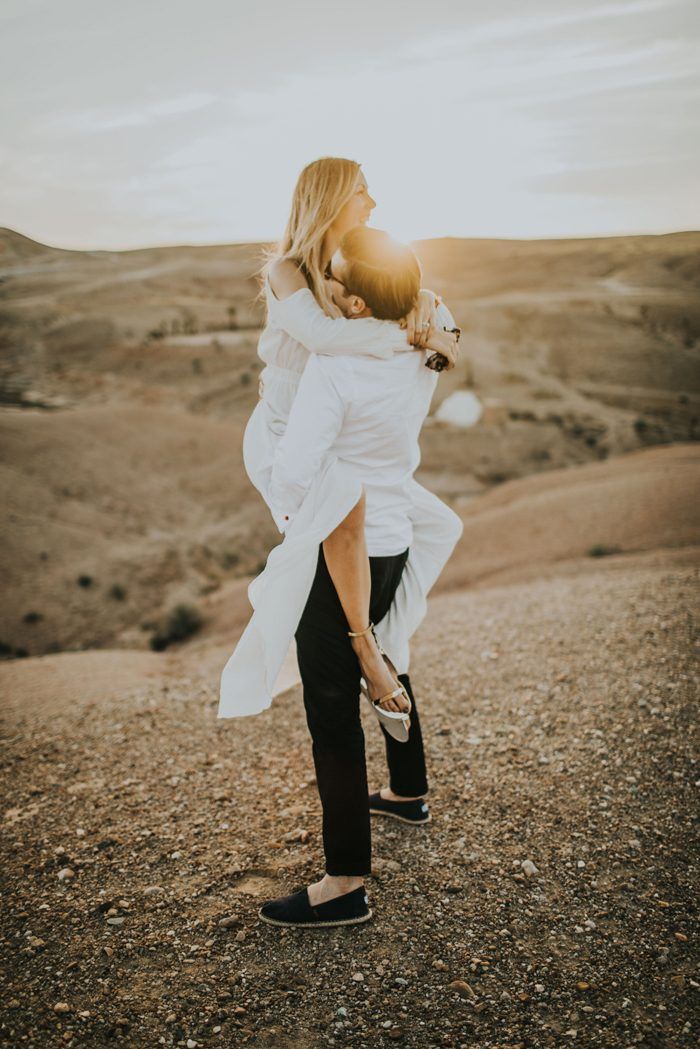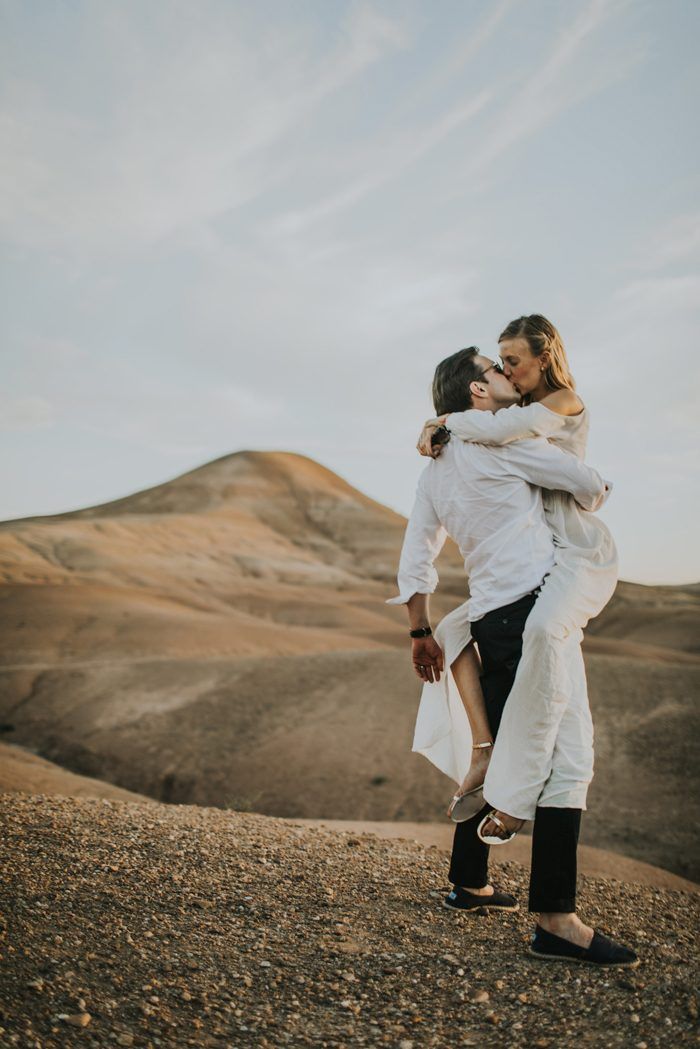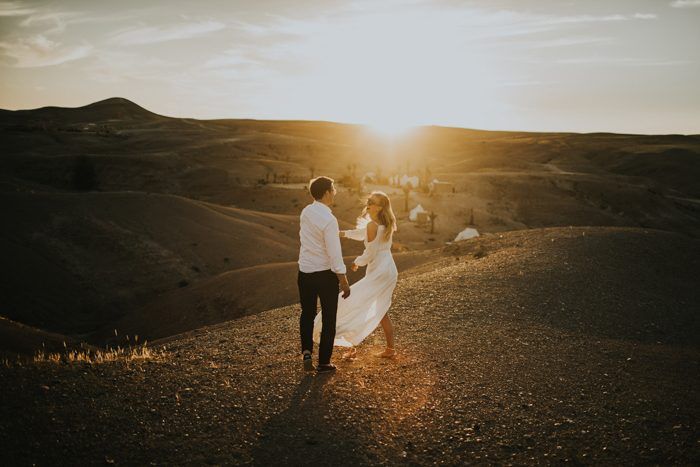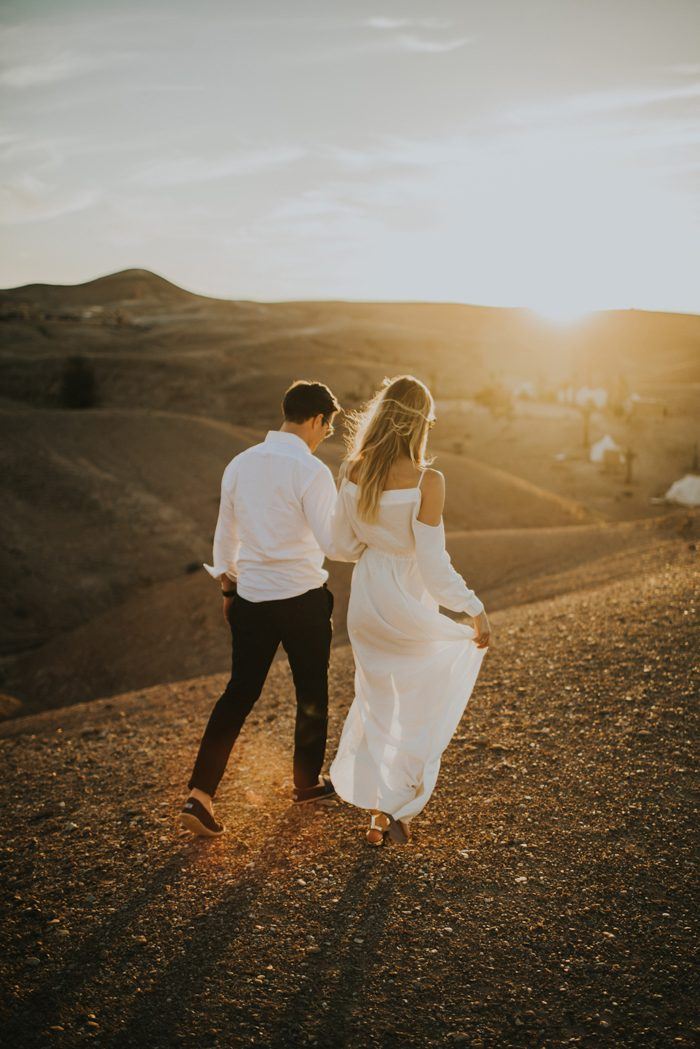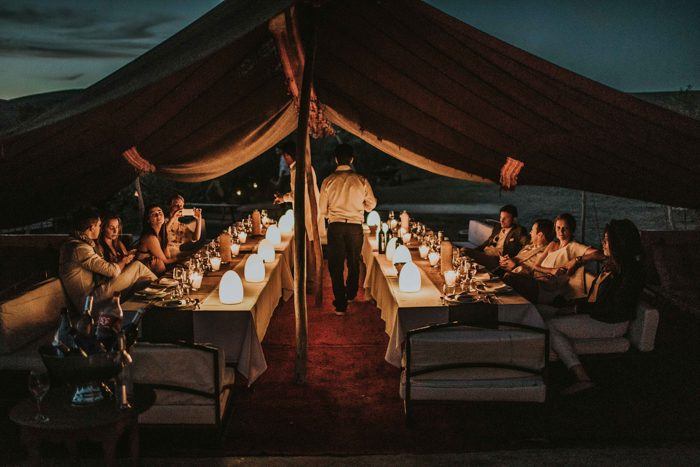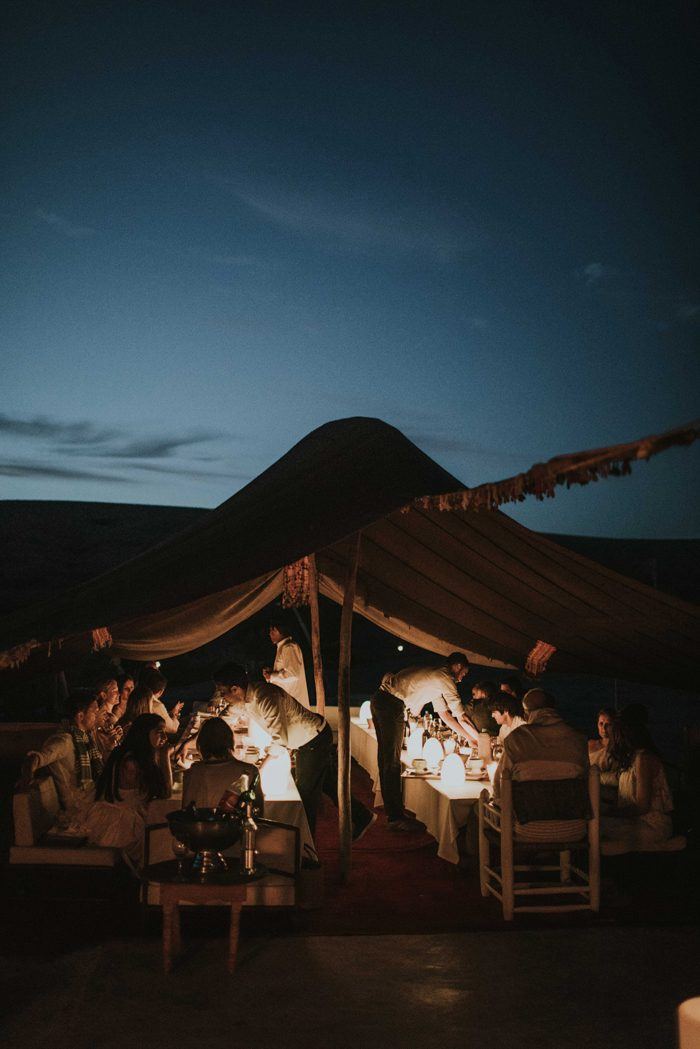 Do it sooner than later – if you have three months or 13, you're going to obsess! Also, ensure you carve out time with your partner to just chill out and have non-wedding chat in the lead up to the wedding. For a destination wedding, have all the decisions made and details out of the way before you get there. For various reasons, some loose ends were left to when we were on the ground and it meant running around not relaxing and spending time with guests.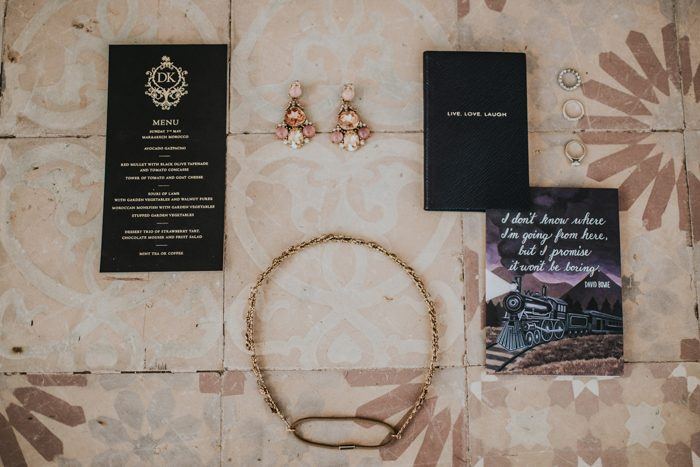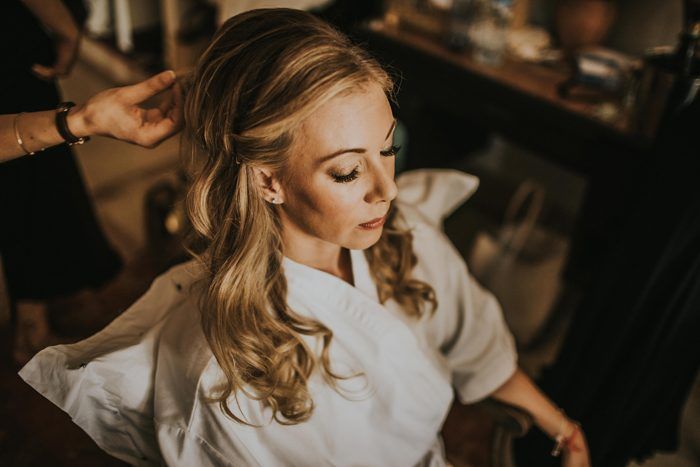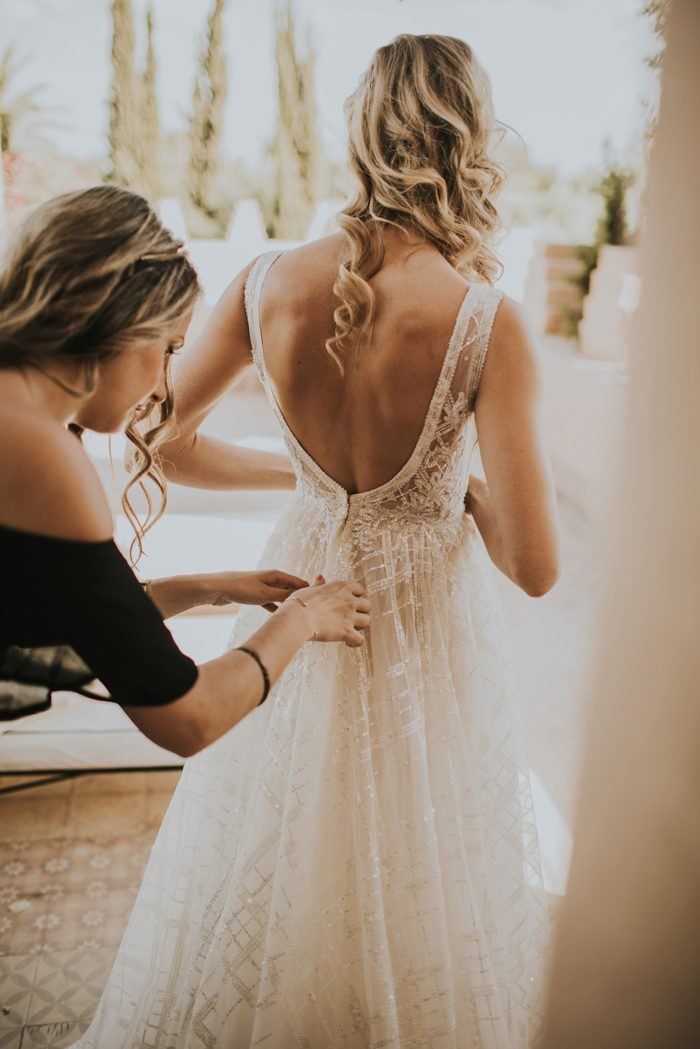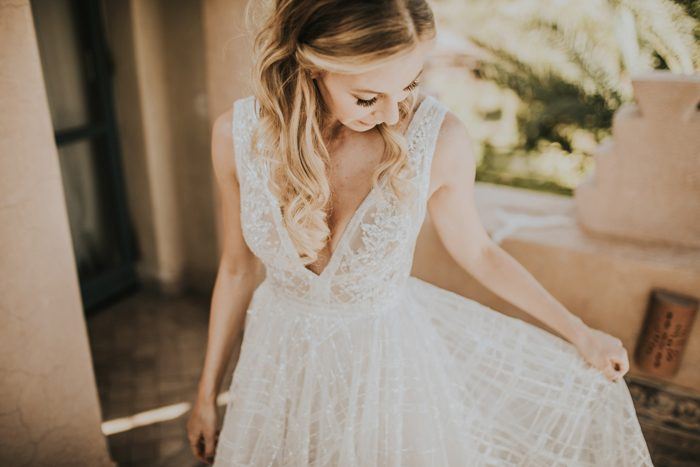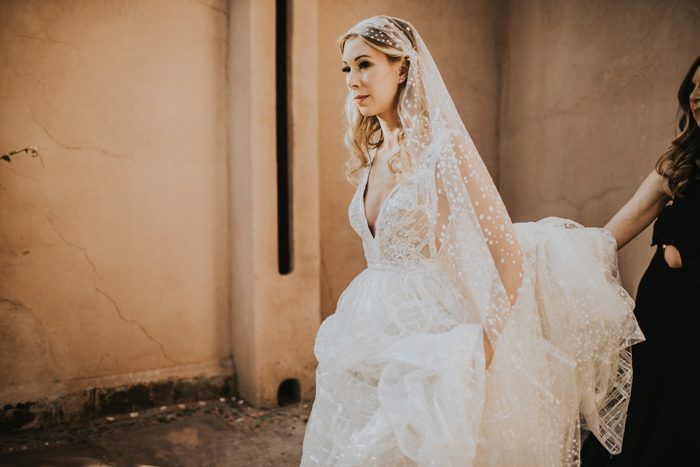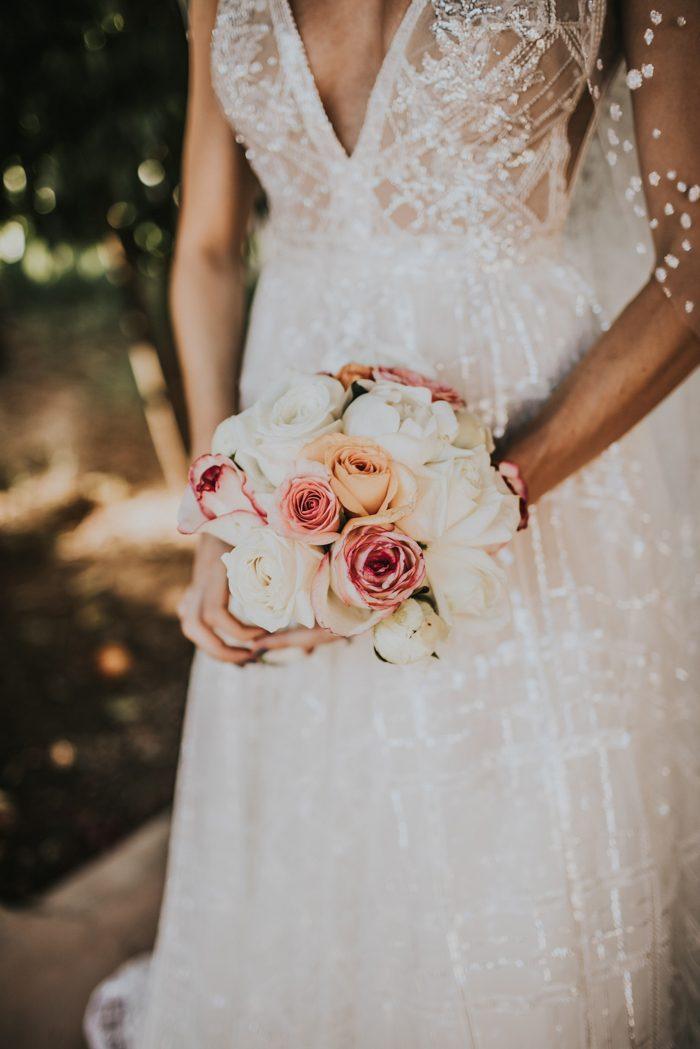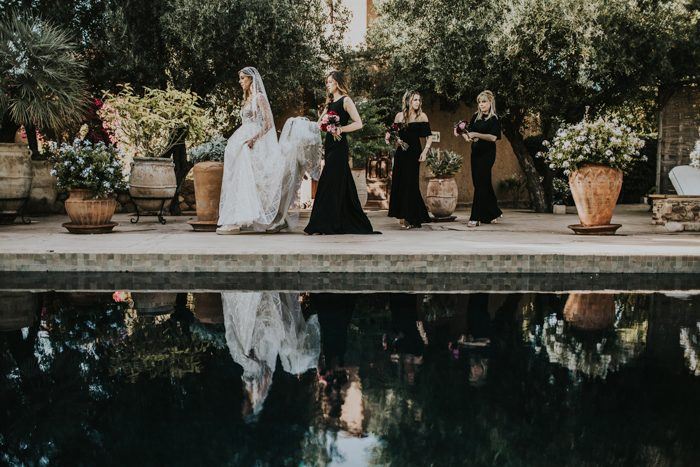 We initially agreed to have our wedding back home in or around Toronto but it never felt quite right for Kristen, who didn't want something 'predictable'. Shortly after our engagement she went on a bachelorette trip with her closest girlfriends where they spent a day at Beldi Country Club. She walked onto the property, immediately fell in love and the whole vision rolled out then and there. Dave had to first be convinced to agree to the exotic location – the history, food, climate and its bohemian glamour. The rose gardens, wandering tree-lined paths and multiple pools all perfectly interwoven with Beldi's recreation of the traditional Moroccan souk, it seemed the ideal setting that was accessibly exotic, casual and welcoming. And almost all of our guests could stay there.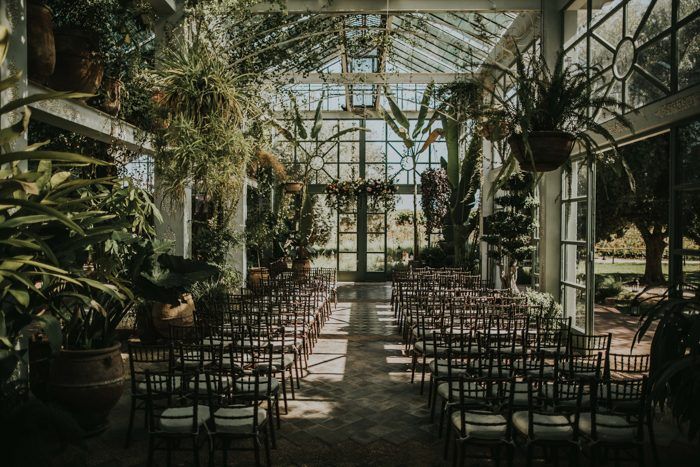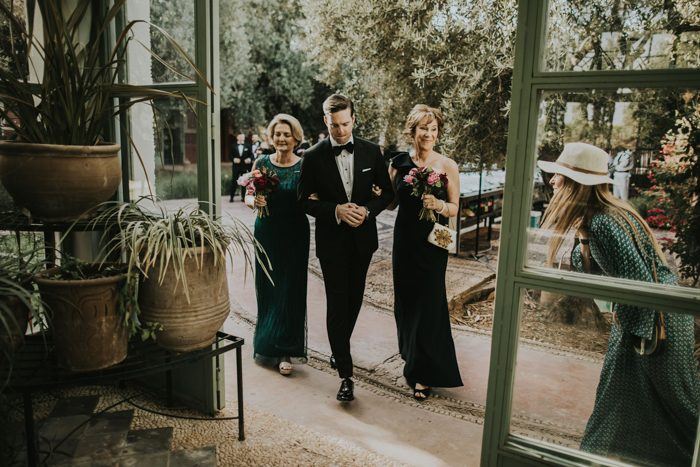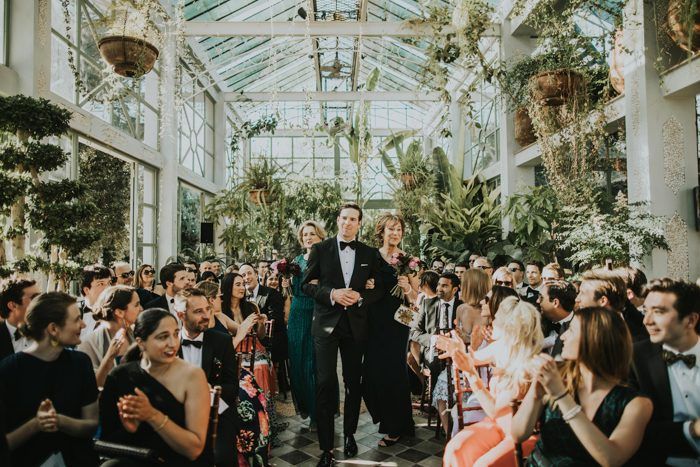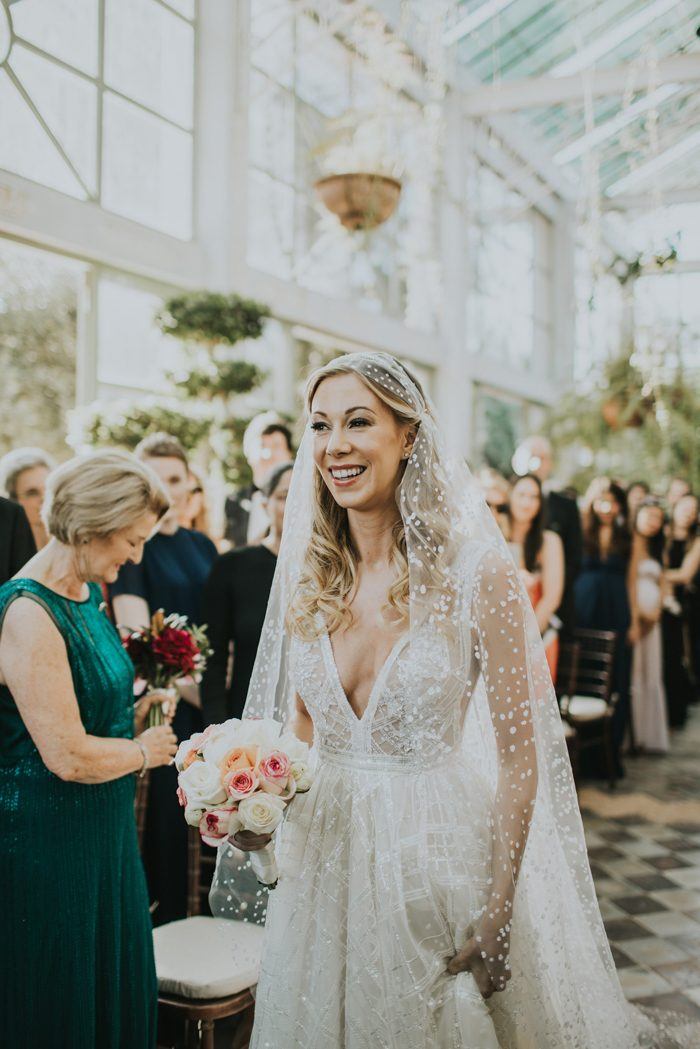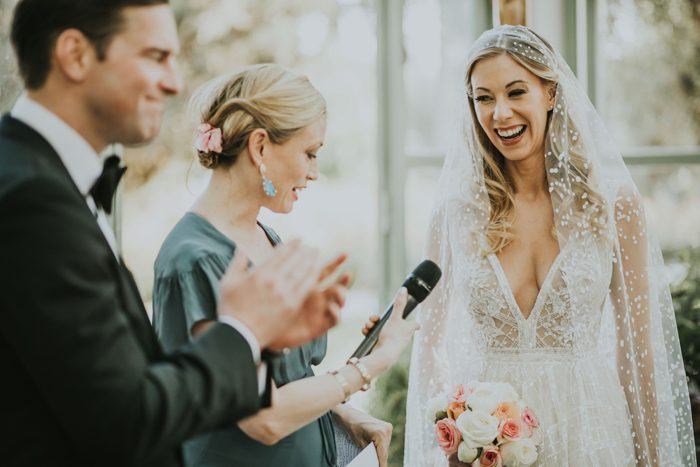 Dave found the ceremony to be the most memorable mostly due to the fact that our actress friend Samantha who was officiating did such an unbelievable job wrapping elements of our character and relationship together in beautifully crafted and heartfelt comments. Having the entire audience stand to belt out Lean On Me, backed by Mr. Moore on piano, brought an aspect of sentimental fun to the proceedings that I will always remember.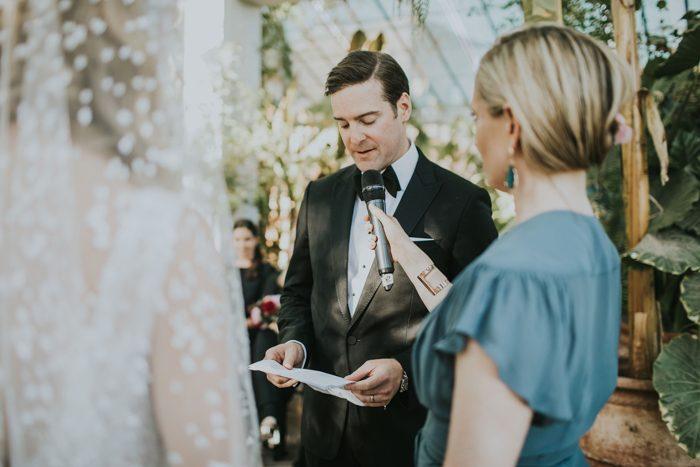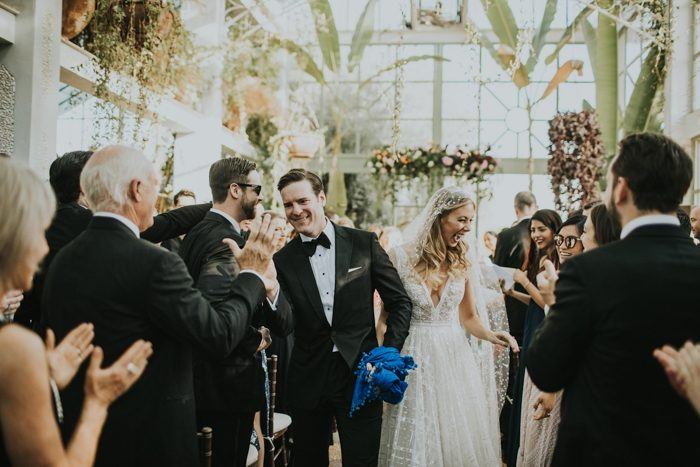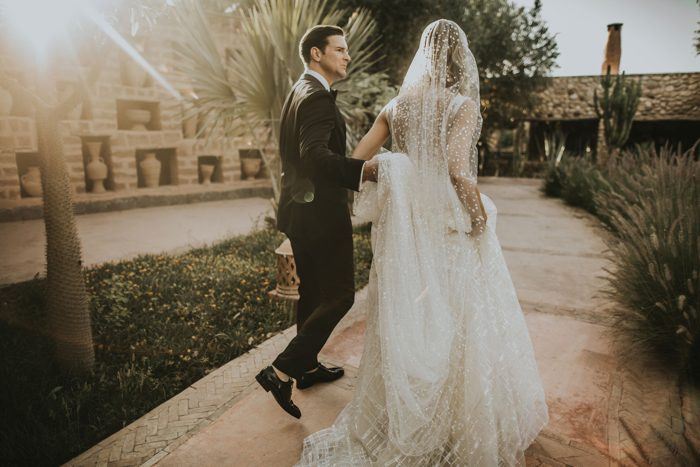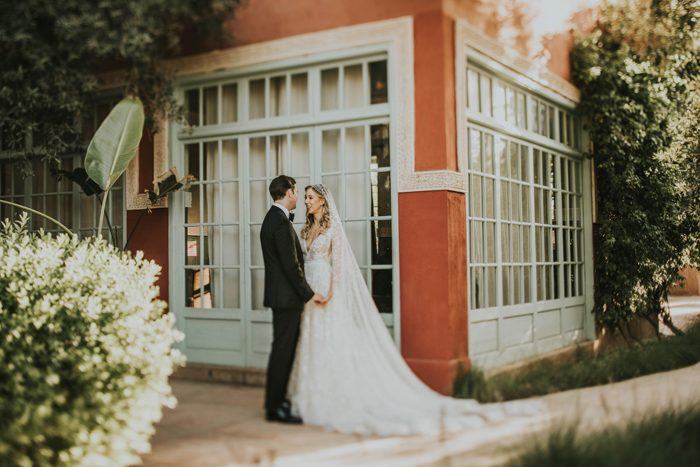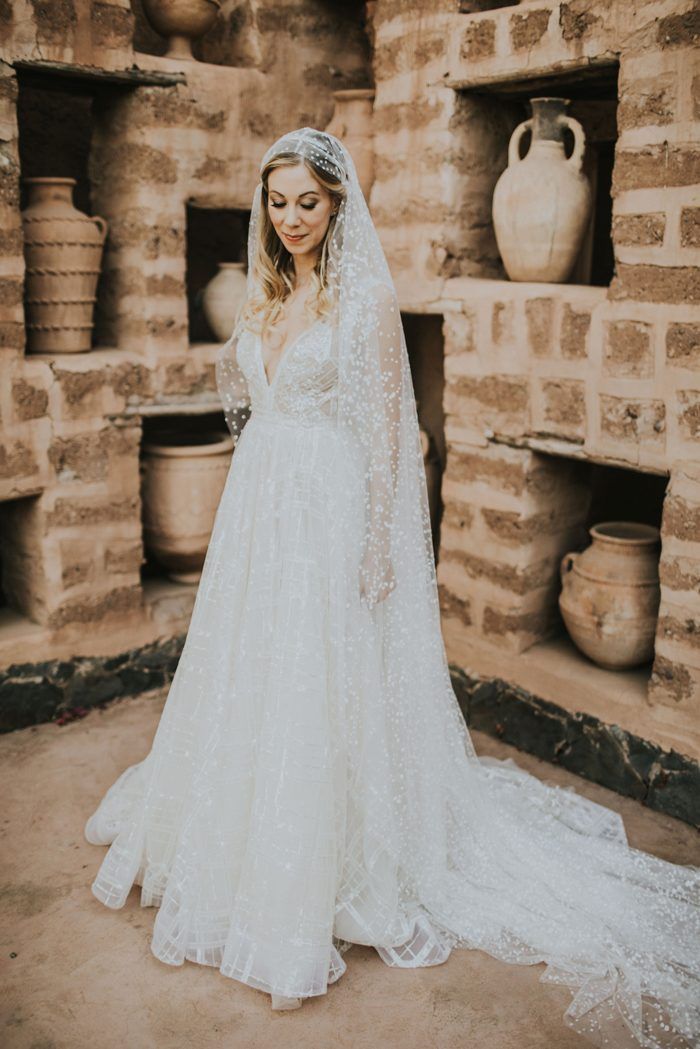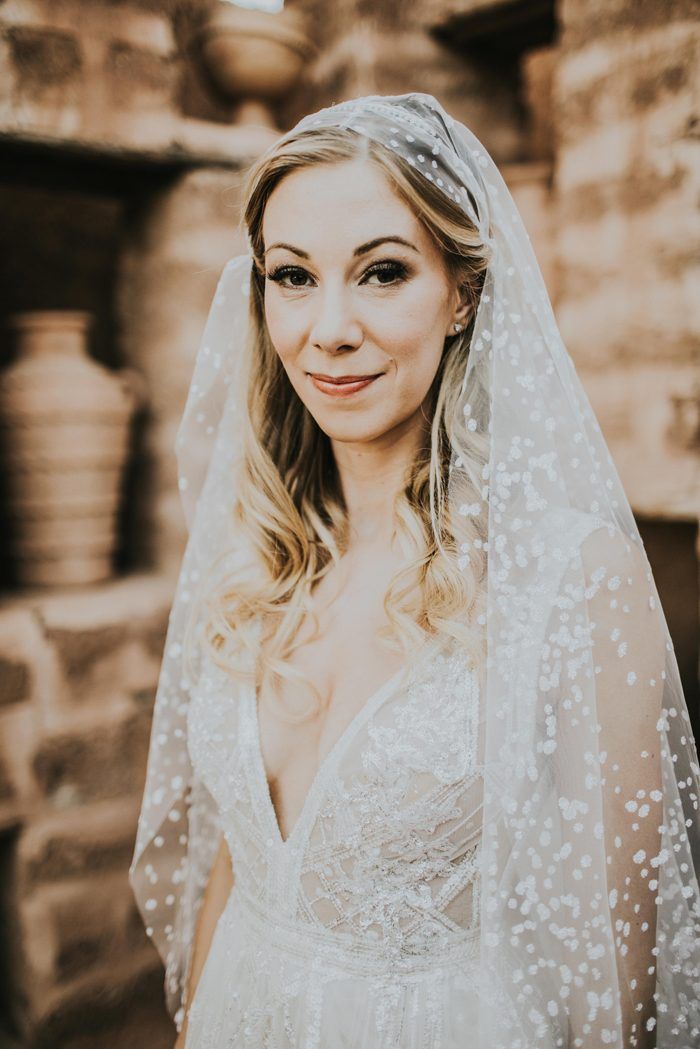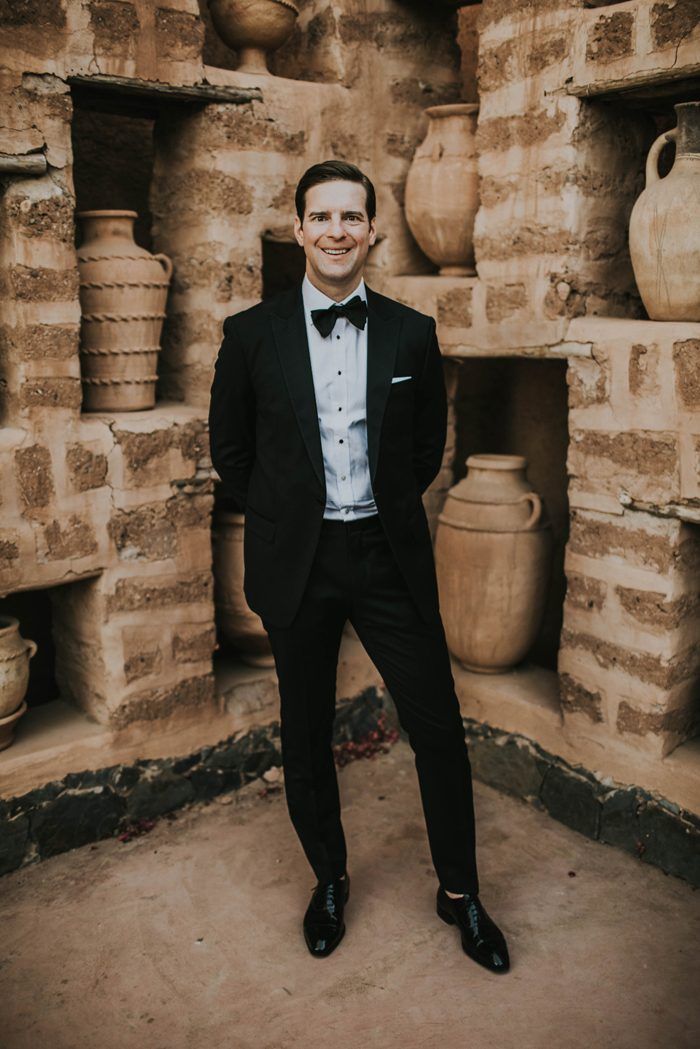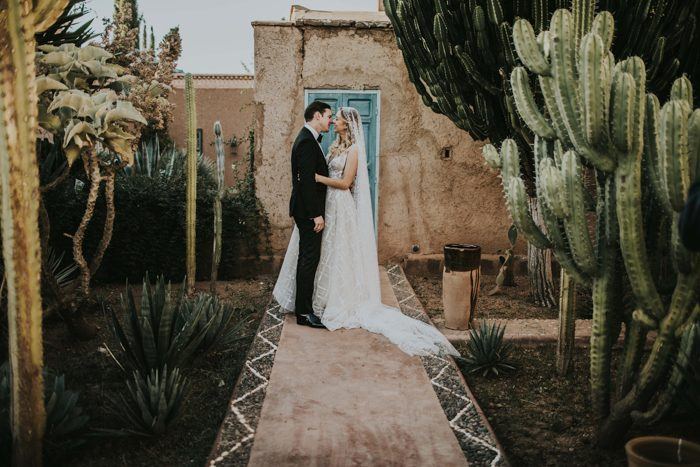 Both Mark Brown, our film maker, and Igor Demba, our photographer were our heroes. They worked incredibly hard (in the heat!) throughout the weekend and captured the environment, the interactions and emotions so beautifully. Each brought a creative, artful, stylish and unique lens so far beyond the realm of wedding work. Mark shot on film in some really challenging light and Igor was running up and down desert dunes to get some great shots.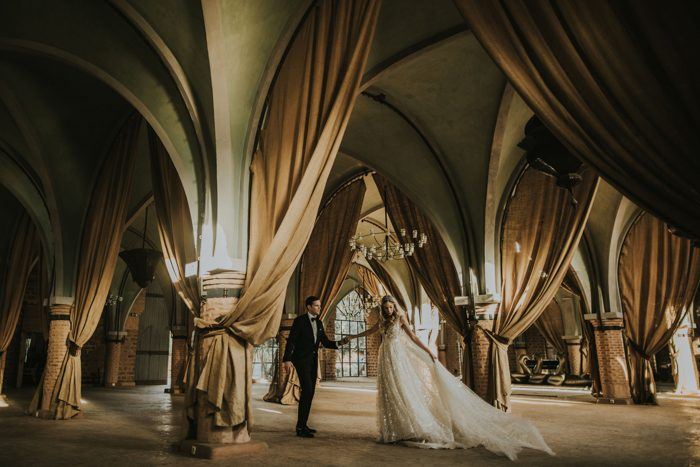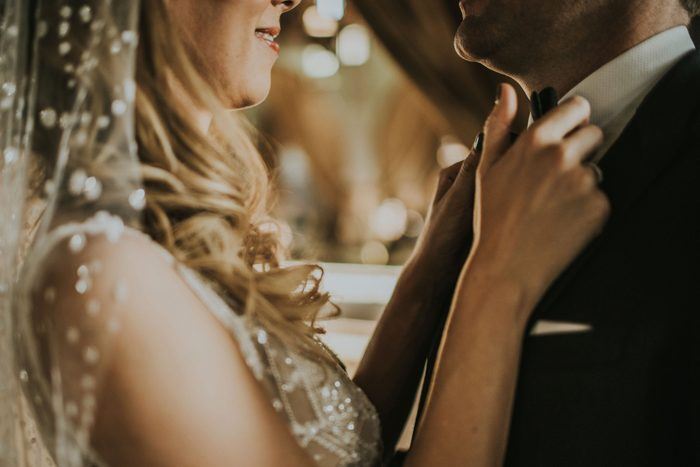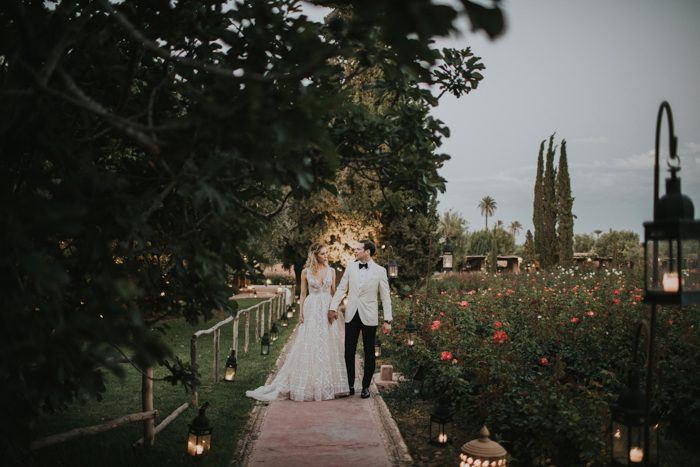 The best way to ensure a timeless look and feel is to look backwards. In Marrakech it was easy – we wanted to bring out the various influences that have made Morocco such a destination for travelers and creatives for the last half of the 20th century with a nod to some traditional elements of Western culture which we felt lent some class & style to the proceedings. One of the key inspirations was Yves St. Laurent (the museum for whom just opened in Marrakech) both in terms of fashion and decor with a hint of a black-tie Gatsby-esque garden party. The soundtrack was almost exclusively from the early '70s – again Morocco was a major influence to musicians like the Stones. It evolved from piano during the ceremony to live jazz at cocktail hour to rock, funk and then electronic with a DJ and bongos later in the night. Dave is a massive music fan and really made it an emphasis of the wedding.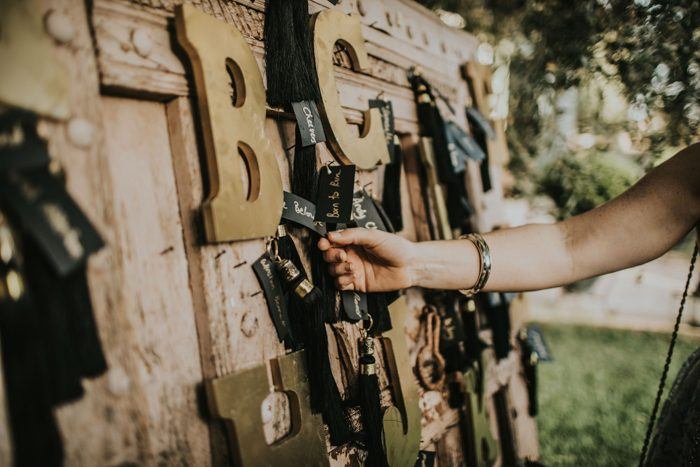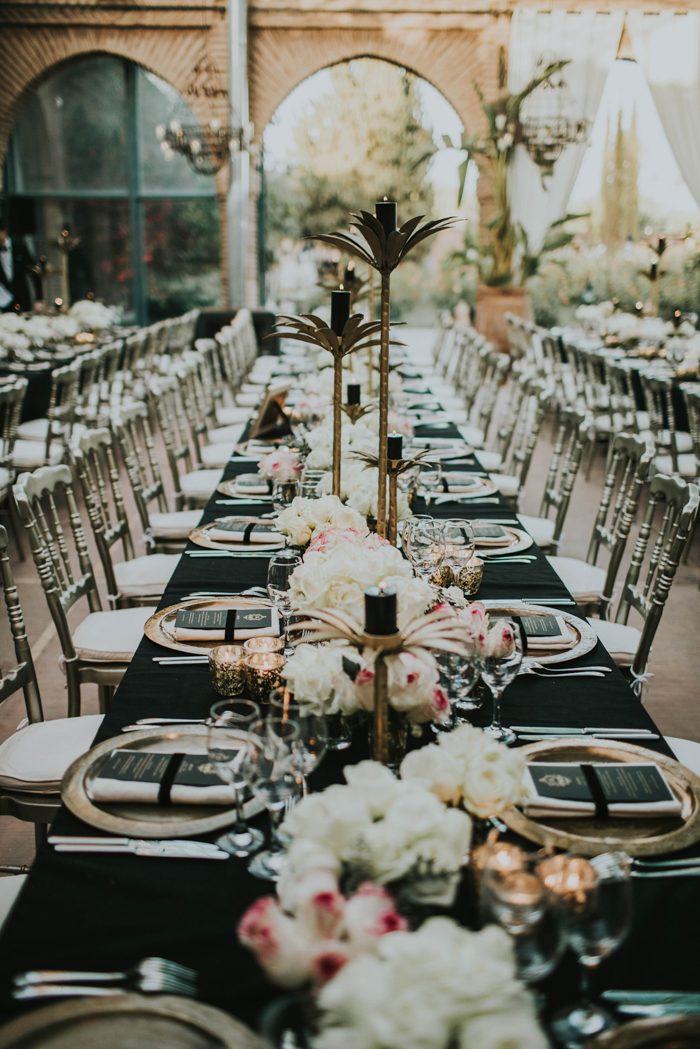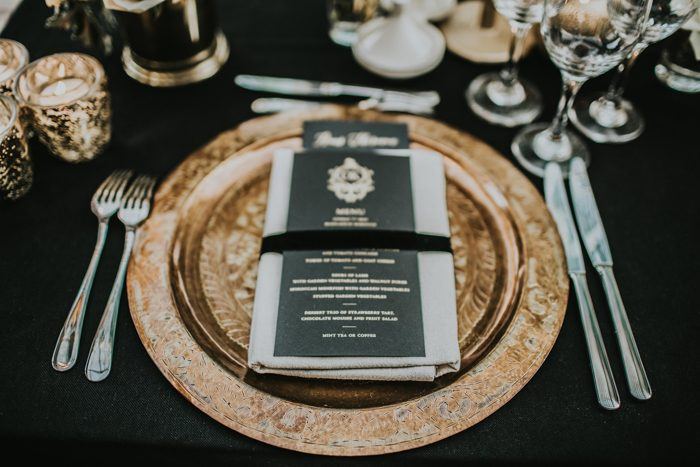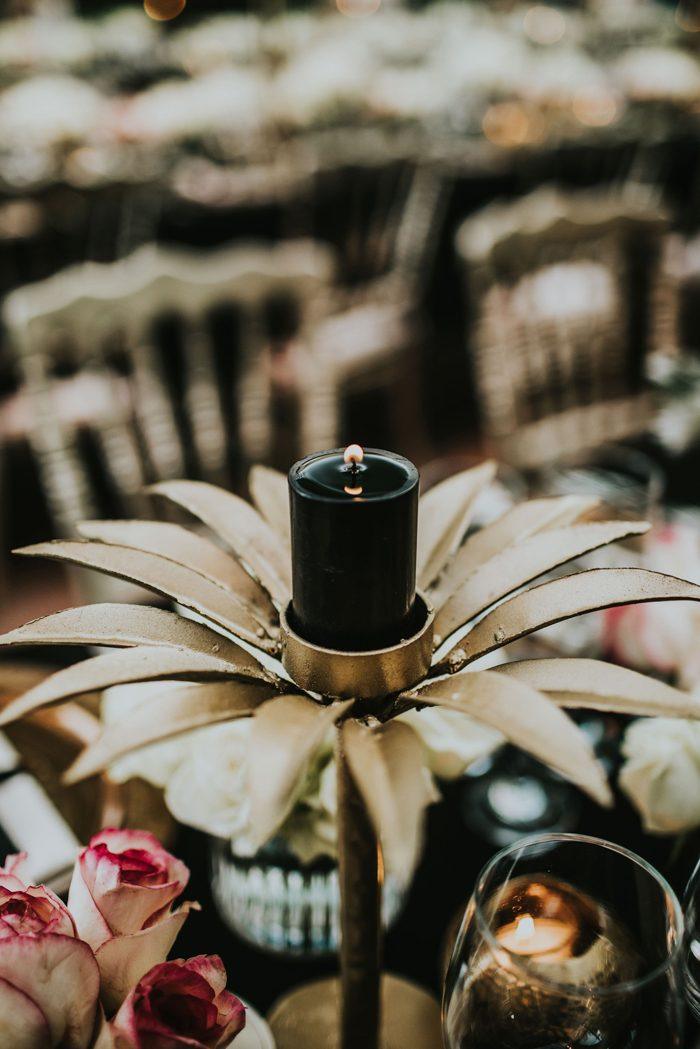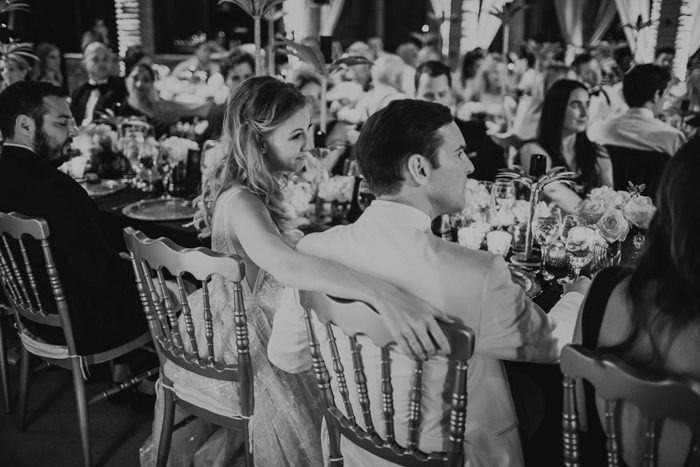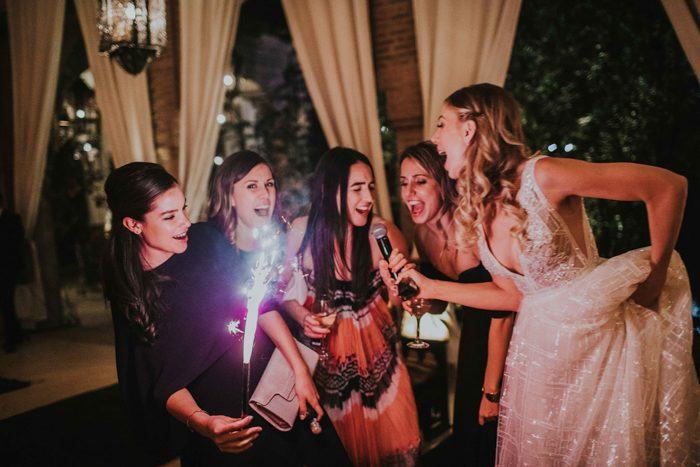 Having been to so many weddings and so many destination weddings, we had a pretty clear idea as to what we wanted in terms of energy and flow. We wanted something a bit different (Kristen) yet still traditional (Dave). It was incredibly important that we invest in giving our friends and family an incredible experience more than worry about nitty little wedding details. We wanted a no fuss venue that spoke for itself so we could focus on entertaining.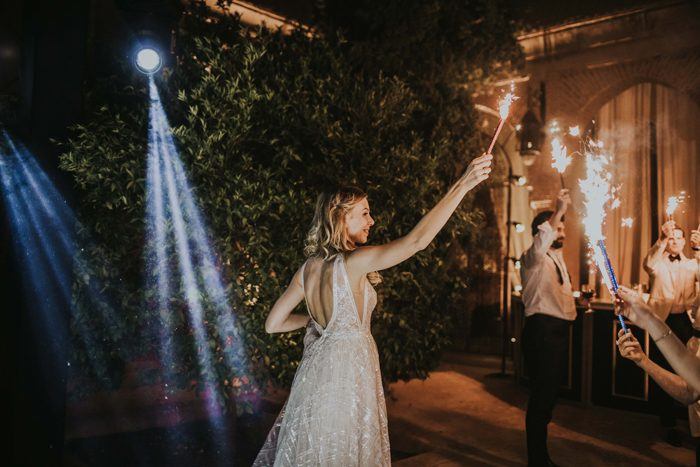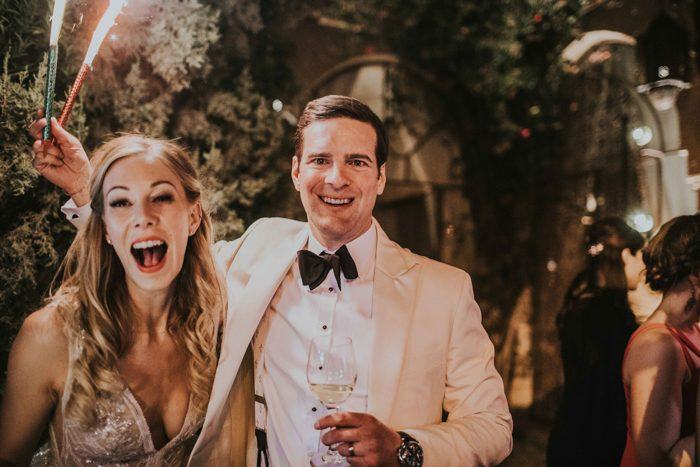 A big thanks to Junebug member Igor Demba Photography for sharing this Moroccan destination wedding. For more desert nuptials, take a look at this naturally modern Moroccan wedding at Kasbah Bab Ourika.