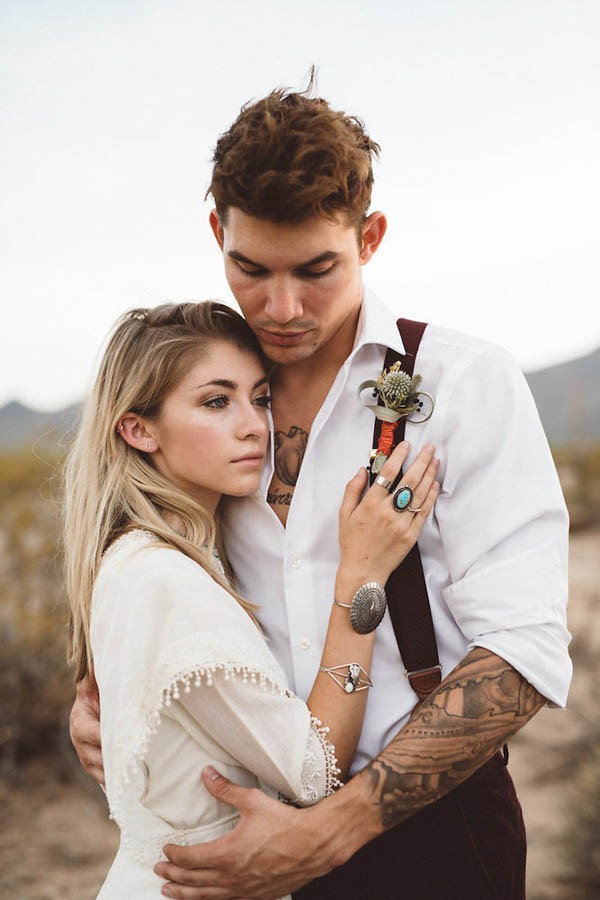 If we told you that an antique wedding dress inspired this edgy Southwestern desert wedding inspiration shoot, would you believe us? The brilliant minds of photographers Jonnie + Garrett decided to create a wedding scene so unlike the nuptials in which the dress was initially worn. Subtle tribal patterns, animal skulls, air plants, and a color palette inspired by the natural hues of the desert are a few key elements that transformed a sandy spot in Phoenix, Arizona into a romantic and daring wedding location.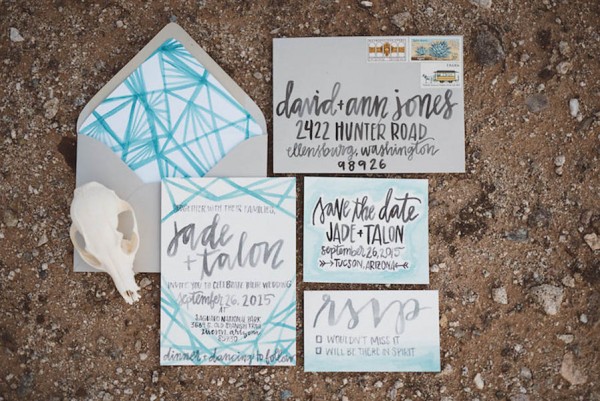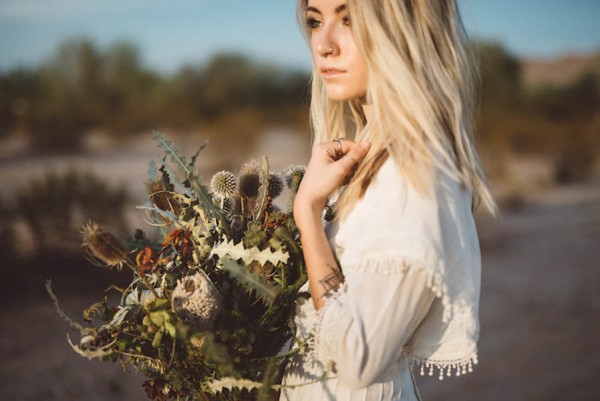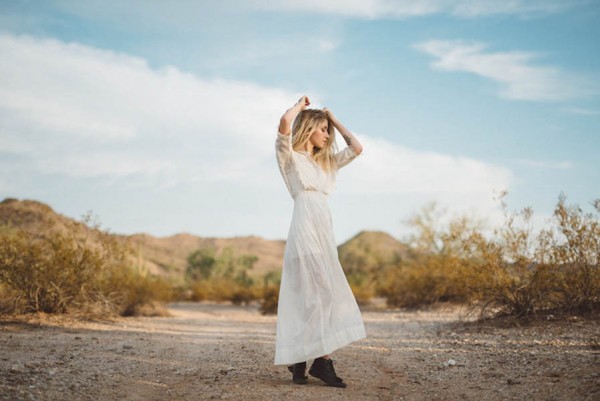 From the Photographer: Our concept began with a 100 year old wedding dress from Garrett's great great grandmother. This dress dates back to 1915! We wanted to take this beautiful antique dress and give it a wedding that was something it had never seen before.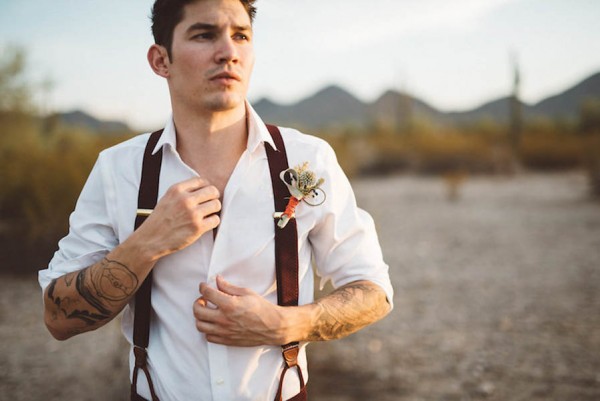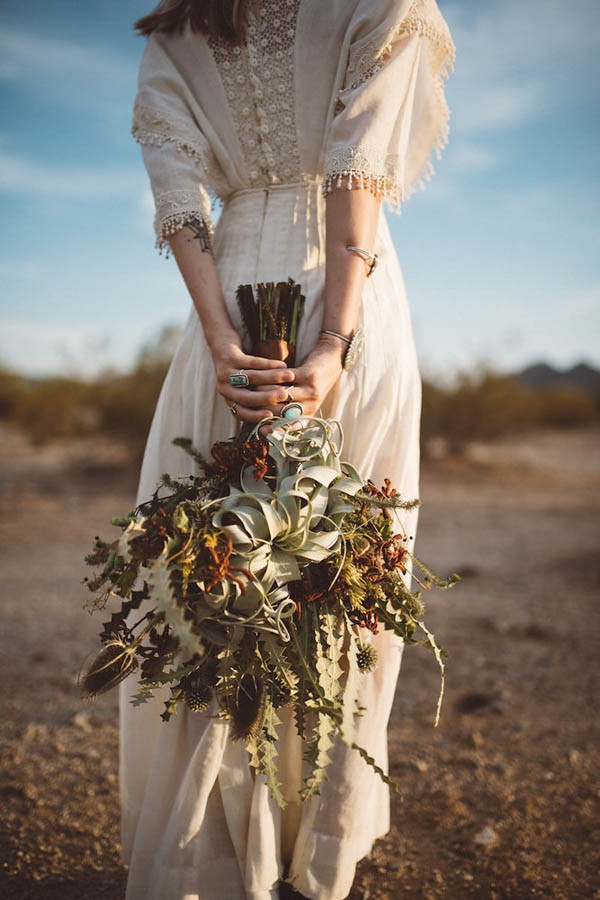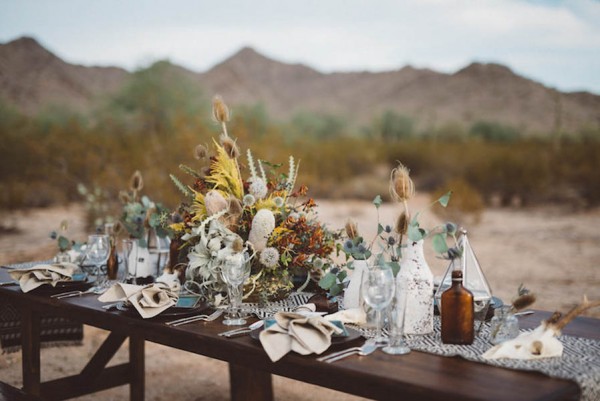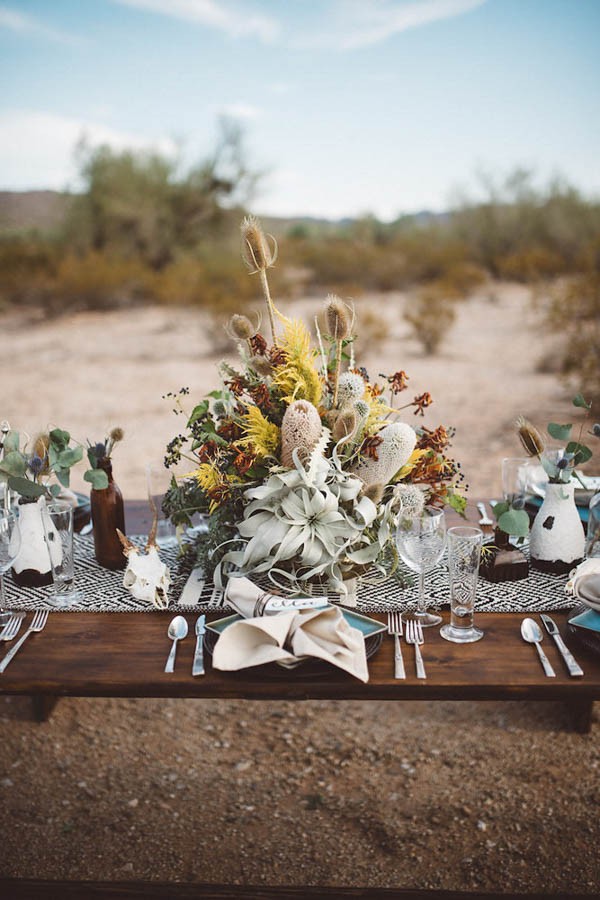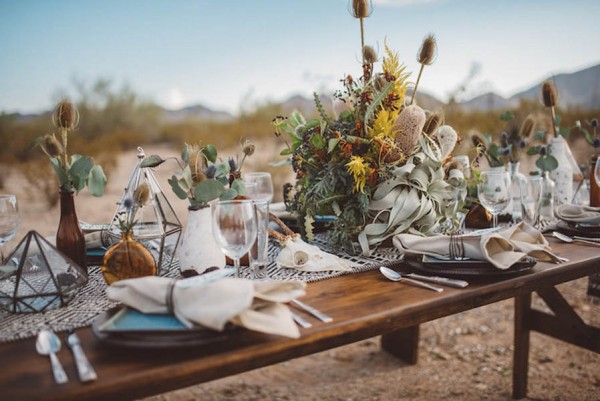 We created a Southwestern inspired wedding with an alternative and edgy vibe. We used a neutral color palate influenced by the desert itself along with the blues found in turquoise stones. The animal skulls, geometric shapes, unusual florals and unique attire were just a few of the elements we used to pull together this unique shoot.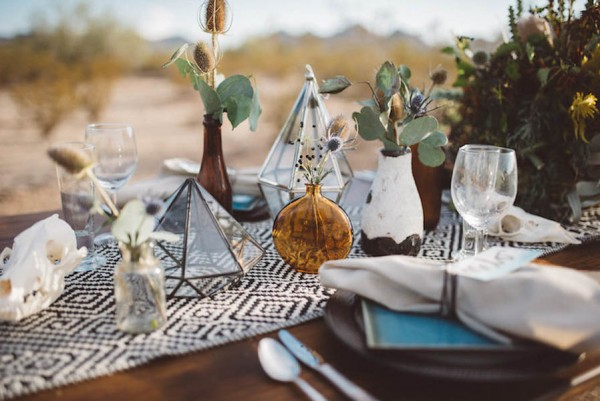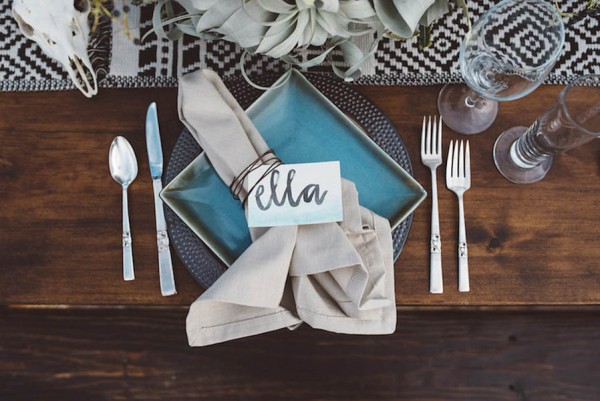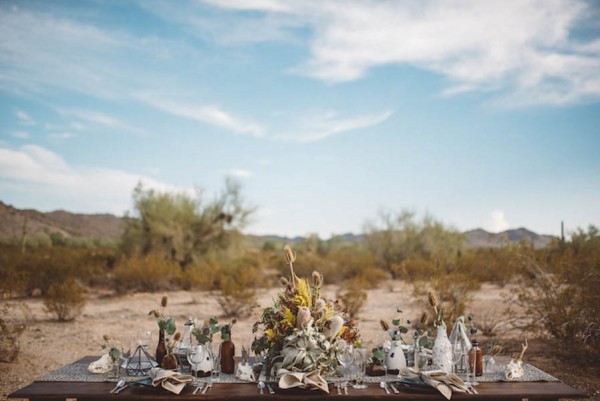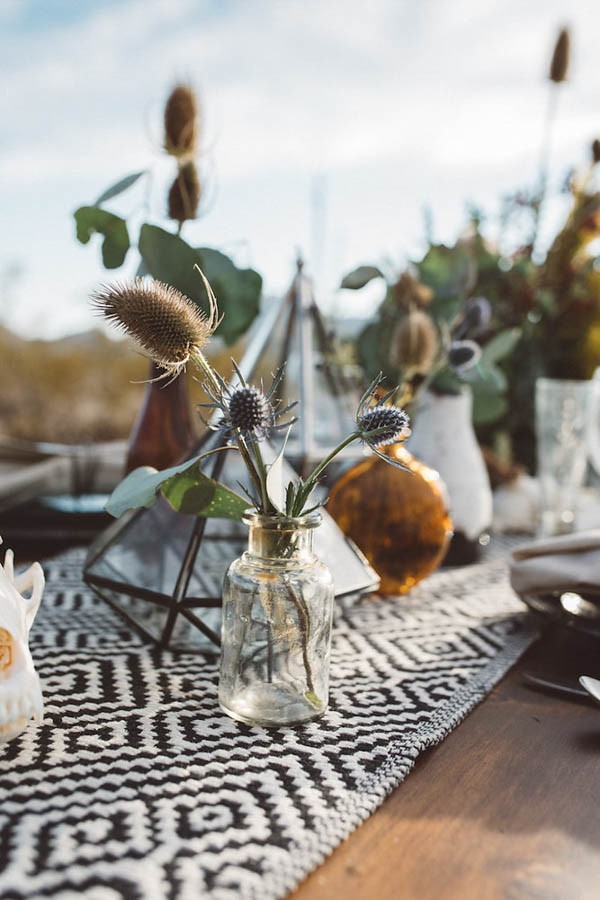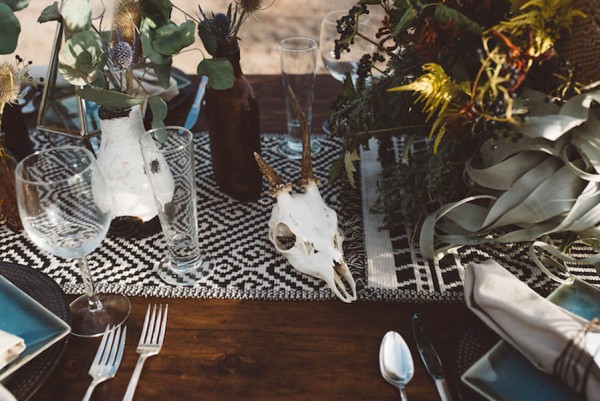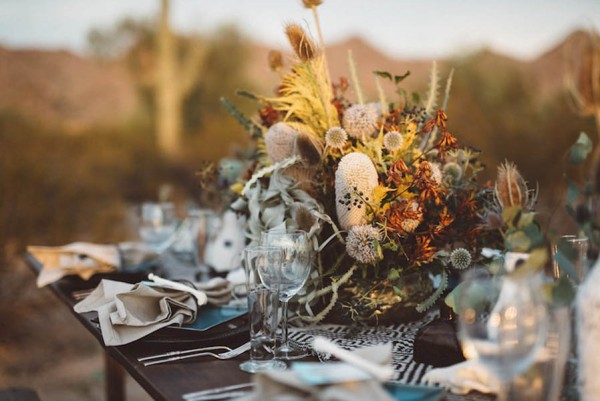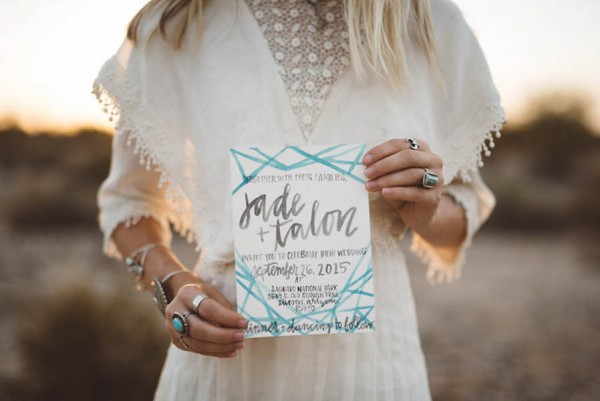 On one of the hottest days of the year, we braced the heat to photograph a beautiful alternative wedding inspiration in the Arizona desert. This inspiration is for the bride who is not afraid to push the limits, stand out in the crowd, never afraid of taking a risk and loves to be a little daring.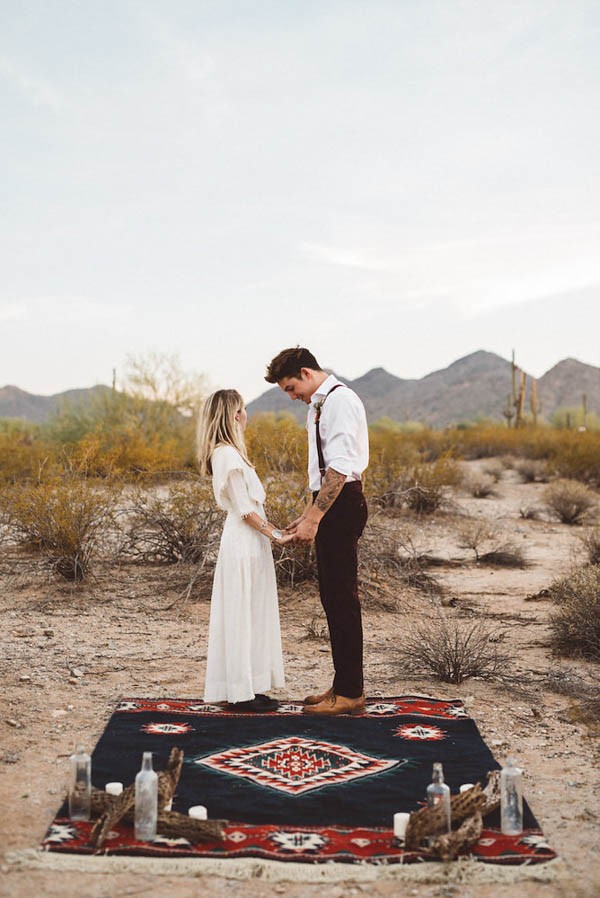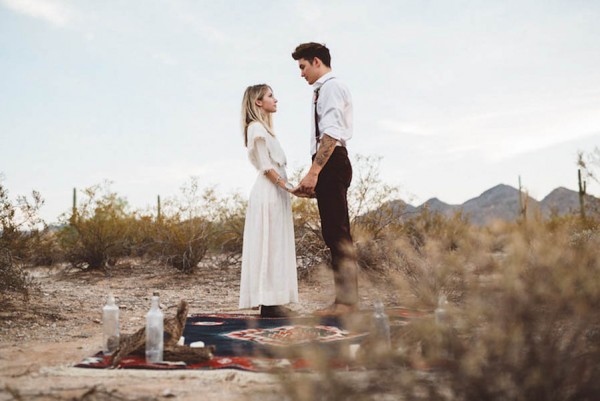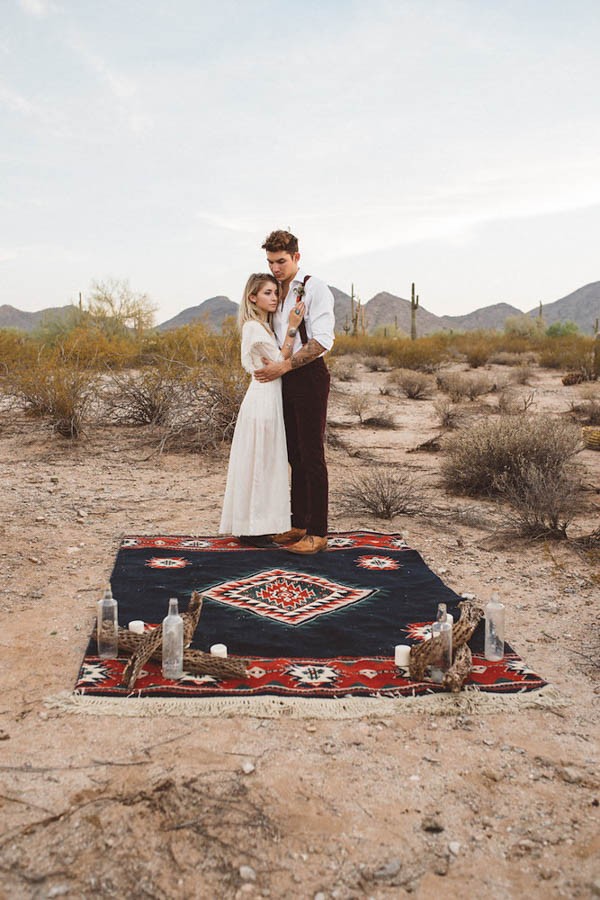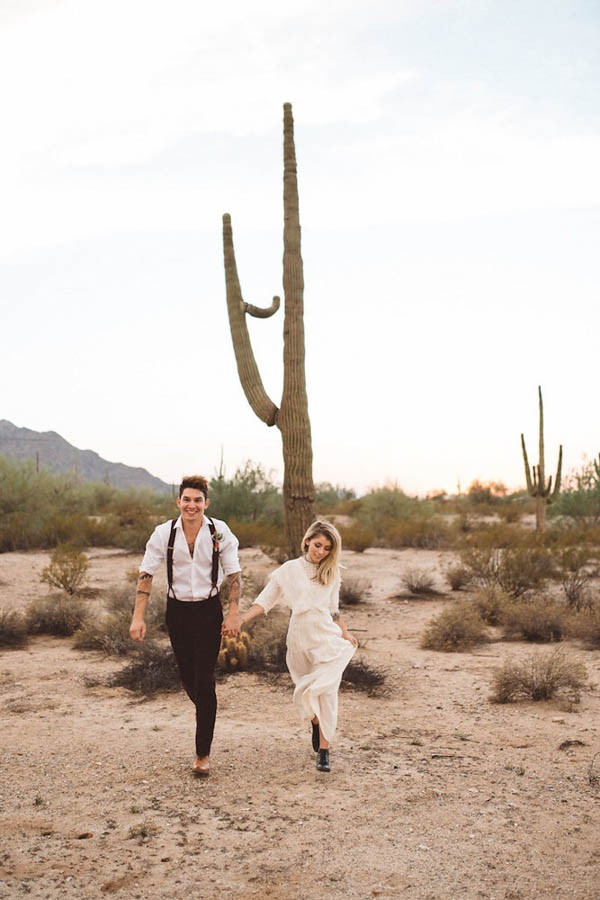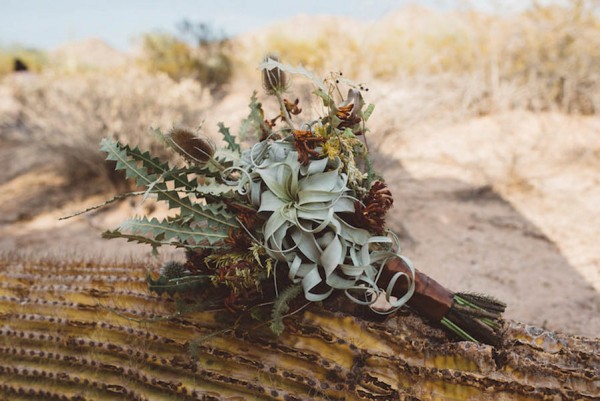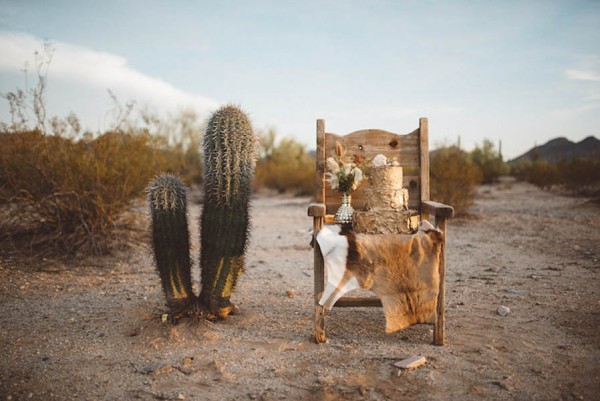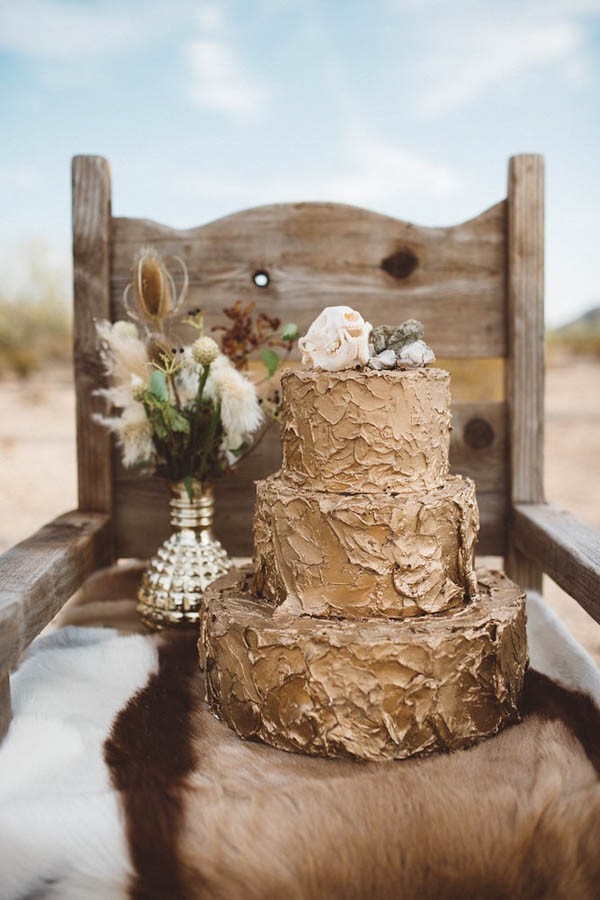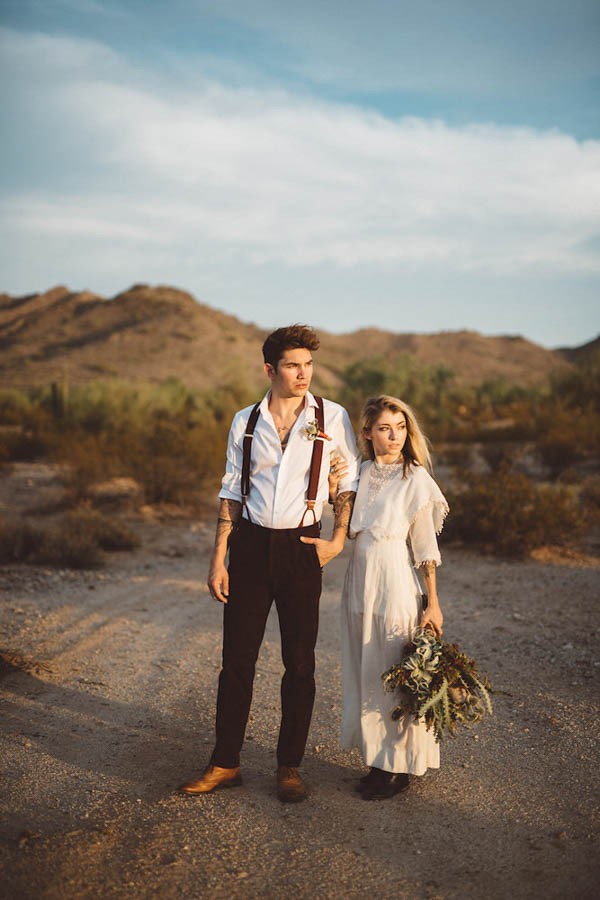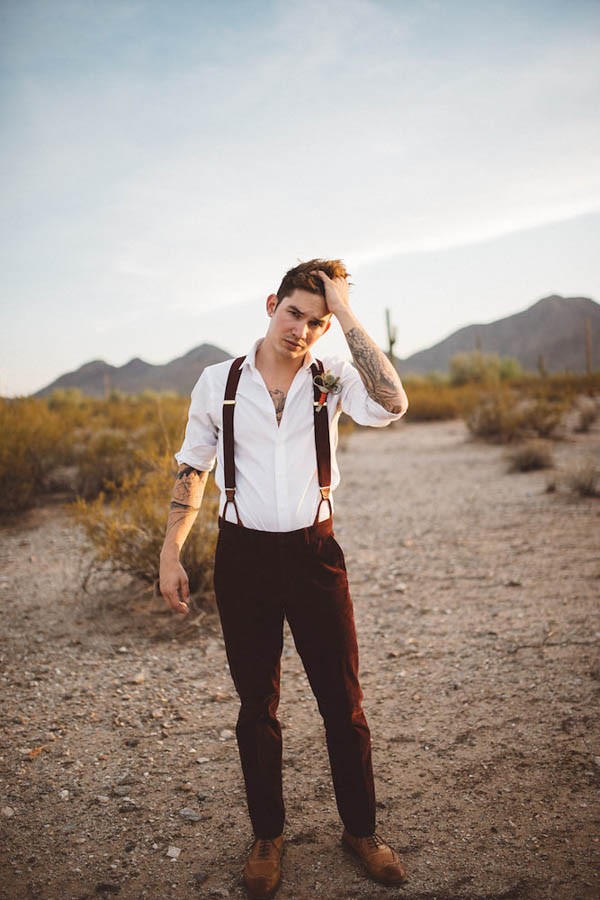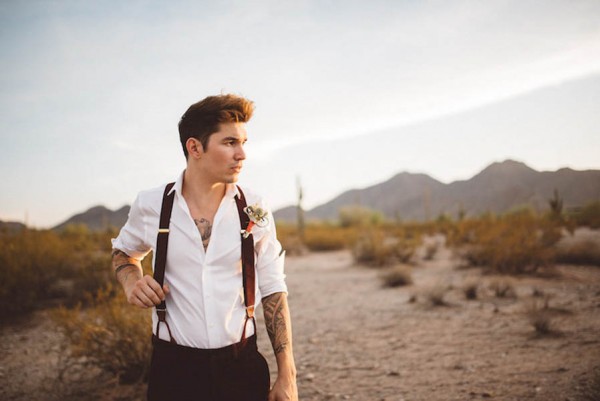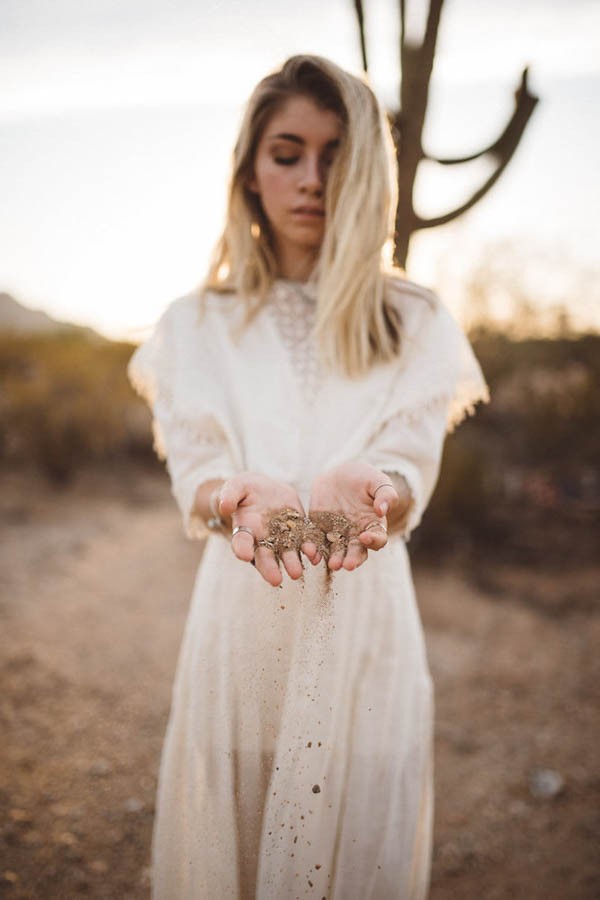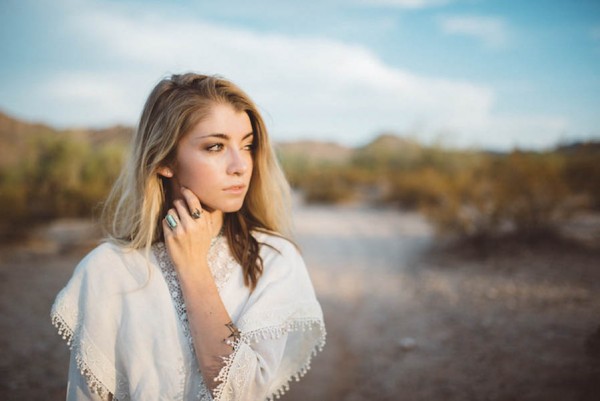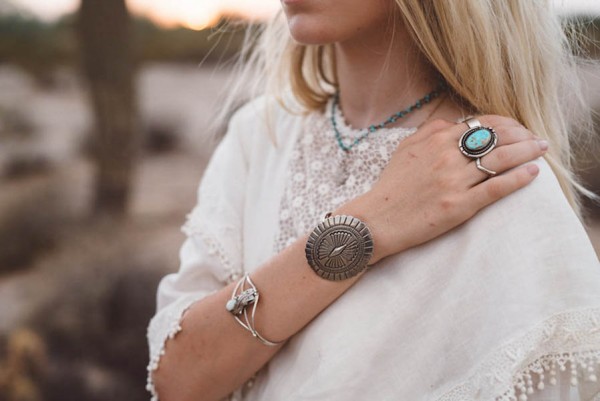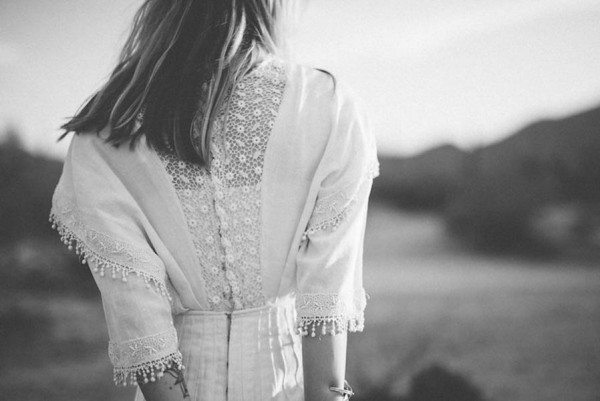 A big thanks to Jonnie + Garrett for sharing this desert wedding inspiration with Junebug! Planning your own desert wedding? Check out Sarah and Sage's minimalist wedding in the Alvord Desert for more ideas!