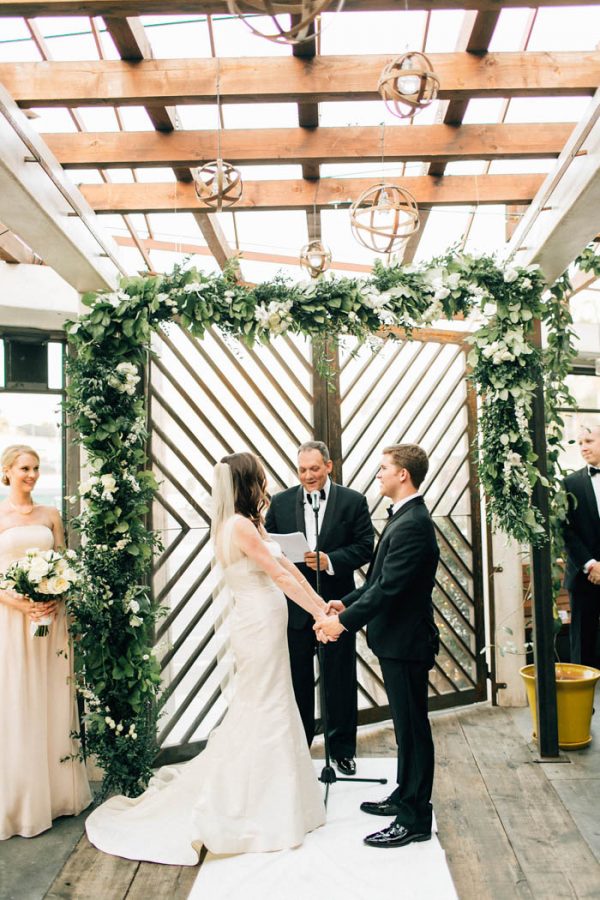 Katie and Ben's wedding at Madera Kitchen is an incredible inspiration for couples who are planning a city wedding! Taking place in one of Hollywood's busiest areas, this wedding had the chic sophistication of a modern, urban wedding with a romantic and earthy twist. Working with their expert planner, Jennifer of Weddings by Jennifer Laskey, the couple chose a neutral color palette that allowed the colors and architectural details of the first look location, venue, and surrounding neighborhood to really pop. Wisteria Lane Flowers stayed true to their vision with white rose bouquets and an incredible garland installation above the ceremony space. Hats off to Jenna Bechtolt Photography, whose eye for detail brought to life the charm and sophistication of this LA wedding!
The Couple:
Katie and Ben
The Wedding:
Madera Kitchen, Los Angeles, California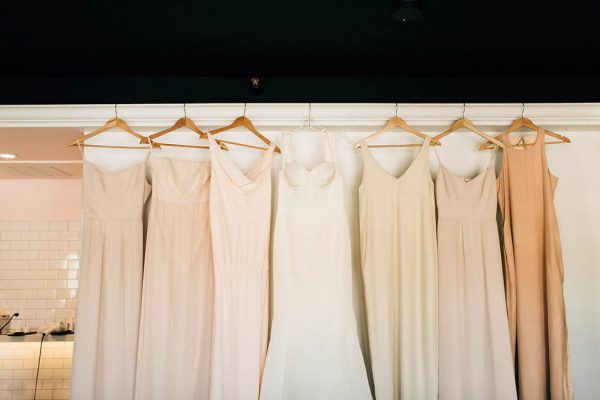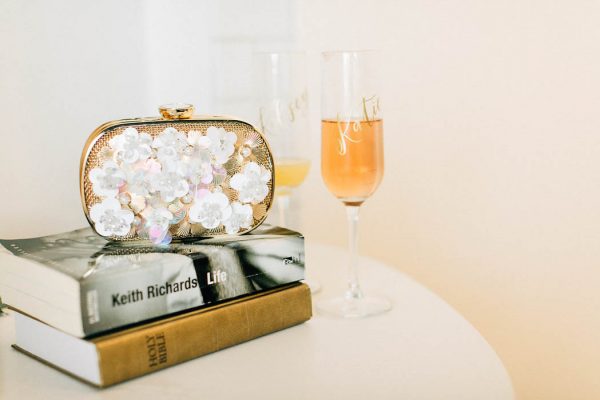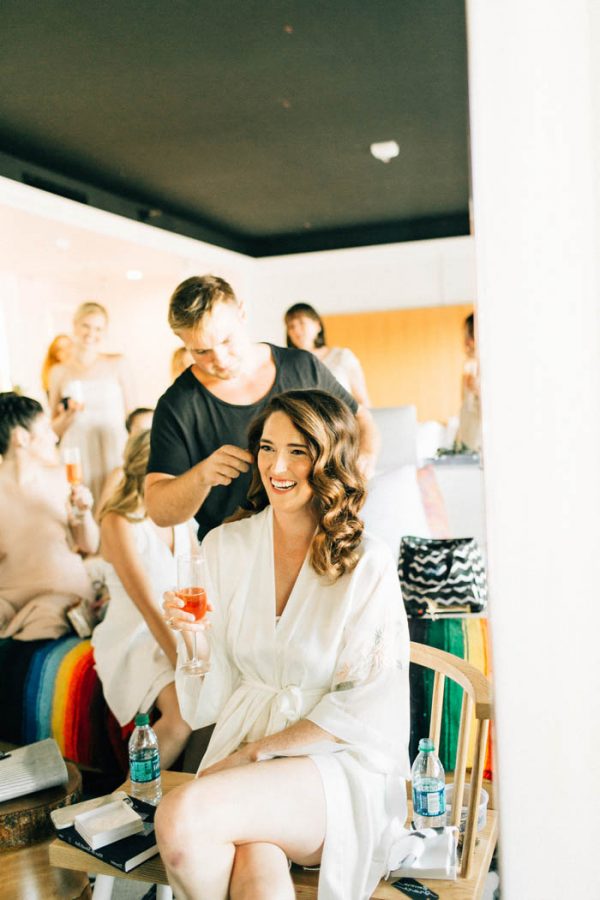 When Ben and I got engaged, we toyed with the idea of an elopement. But, after considerable back and forth, we determined we could not miss out on this opportunity to bring all of our closest friends and family together for a weekend. Being that we are both LA transplants from the South and Southwest, we knew our wedding would be largely destination for the bulk of our guests. With this is mind, we wanted our wedding weekend to be intimate, with ample quality time spent with each of our guests, and lastly a reflection of our life and style here in Los Angeles.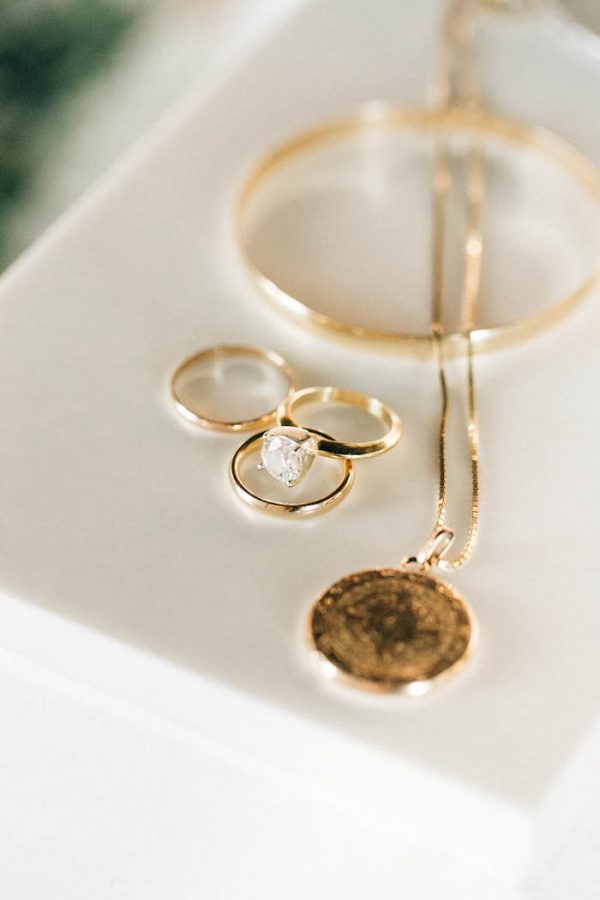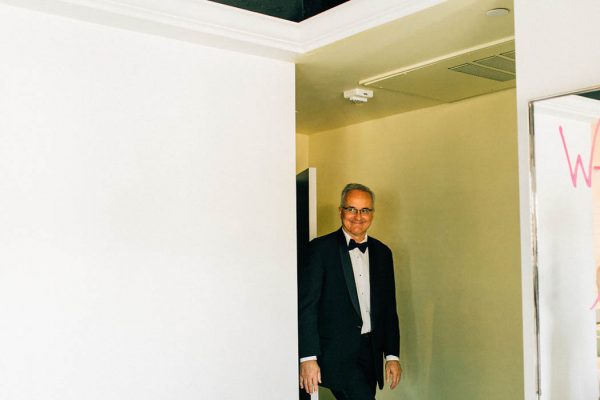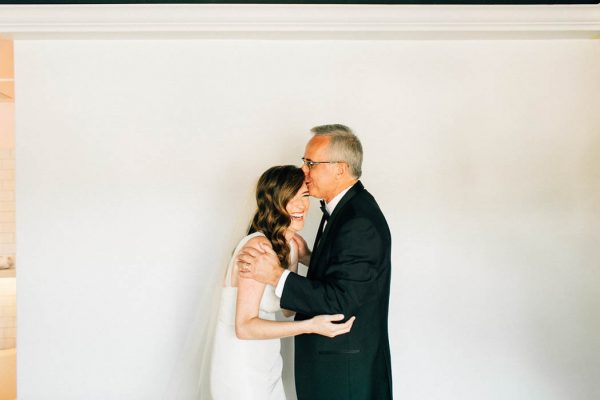 My initial vision was to create a completely neutral palette, but after a few renovations to Madera Kitchen, as well as being introduced to Mama Shelter's colorful and incredible rooftop (where our guests were staying and location of one of the weekend's events), we decided to quit fighting the flow and embrace the color of each location. We determined the bright additions were another reflection of the eclectic nature of Los Angeles that Ben and I have come to love. To balance things, we maintained a neutral palette with regard to florals and décor.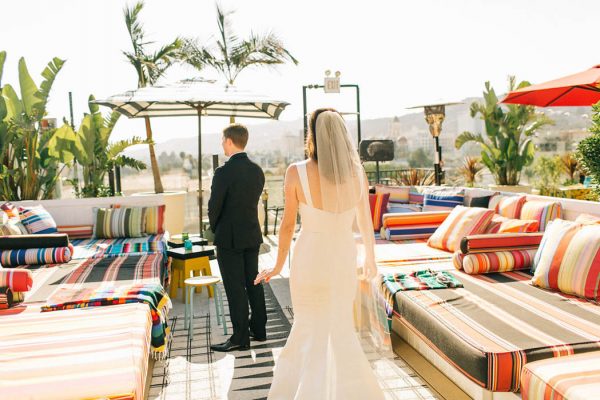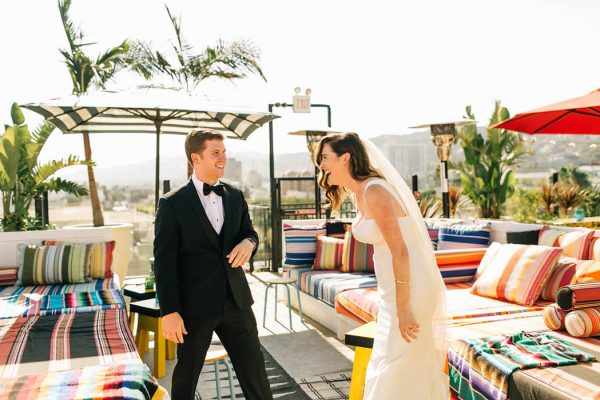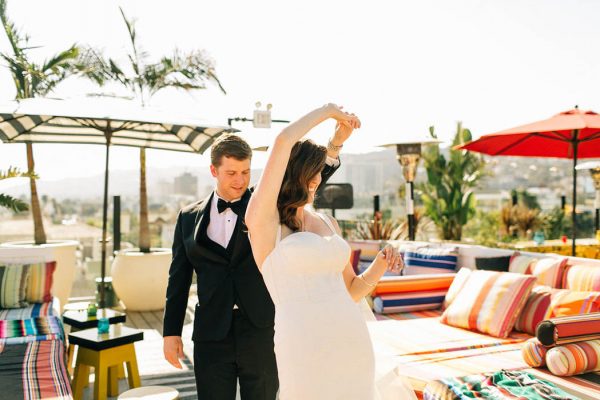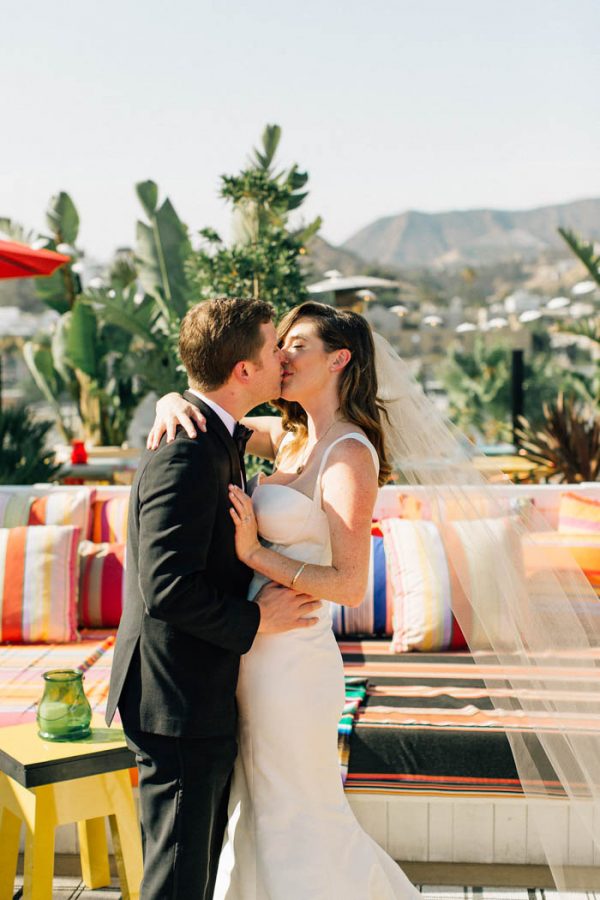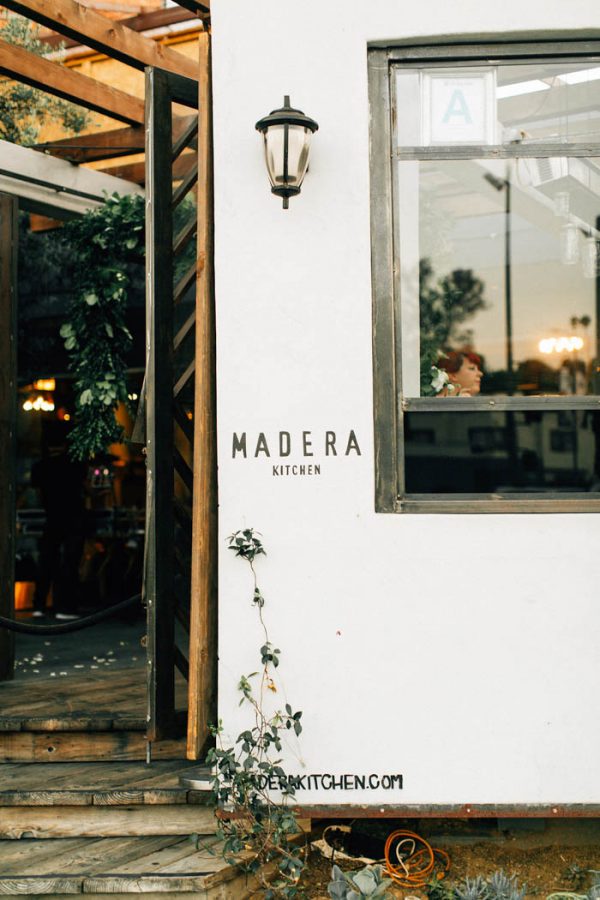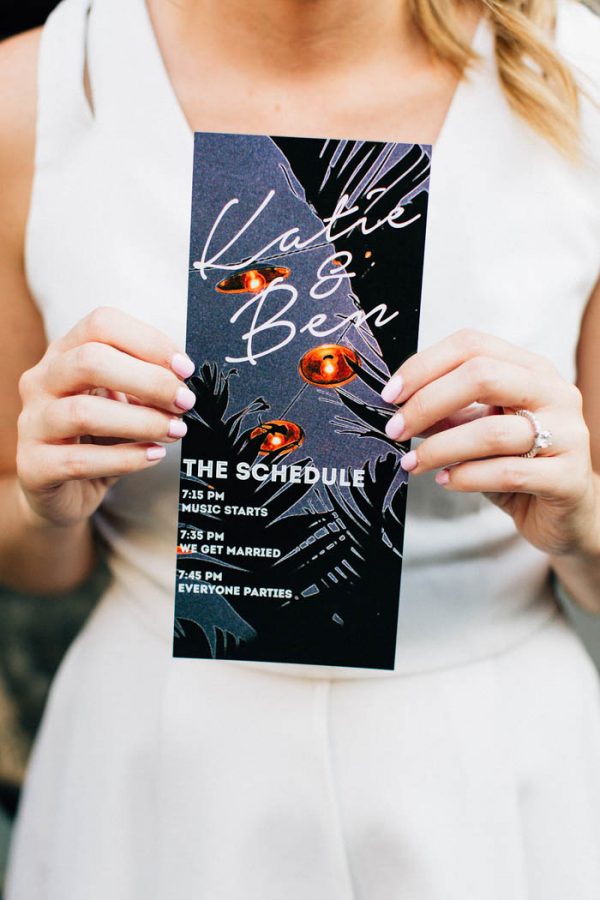 One of our overarching goals in planning our wedding was to share a slice of our life here in Los Angeles with our closest friends and family. Therefore, a wedding in our neighborhood of Hollywood was a major priority. After vetting out a multitude of venues, we walked into Madera Kitchen and instantly felt a connection. It was romantic yet modern, with lush greenery and intimate evening light situated in the midst of our urban neighborhood. We felt it was the perfect reflection of our aesthetic and personalities.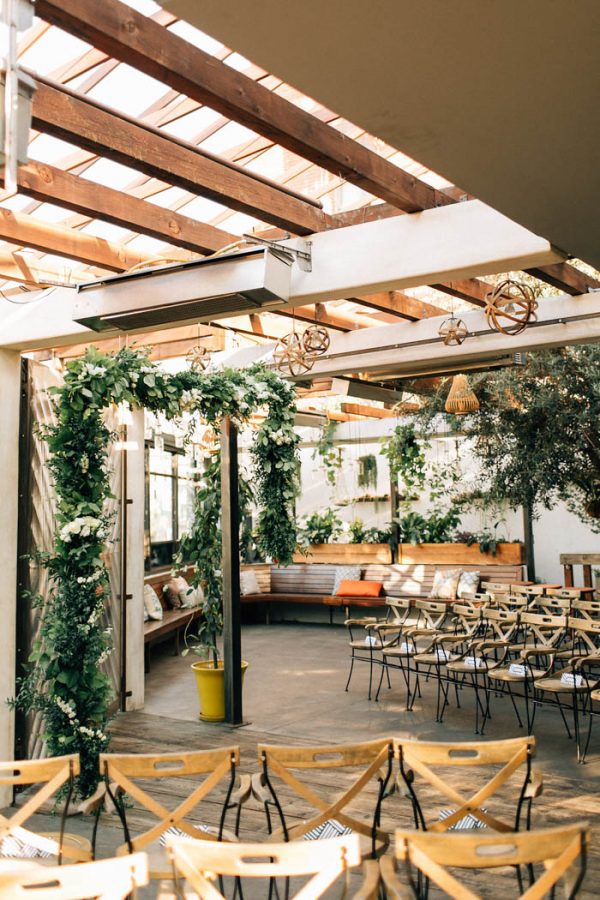 Our florist was incredible in understanding my vision when it came to florals. I wanted a modern look without parting from the romantic vibe of Madera. She captured this beautifully, culminating with the incredible suspended garland hanging over Ben and me as we said our vows.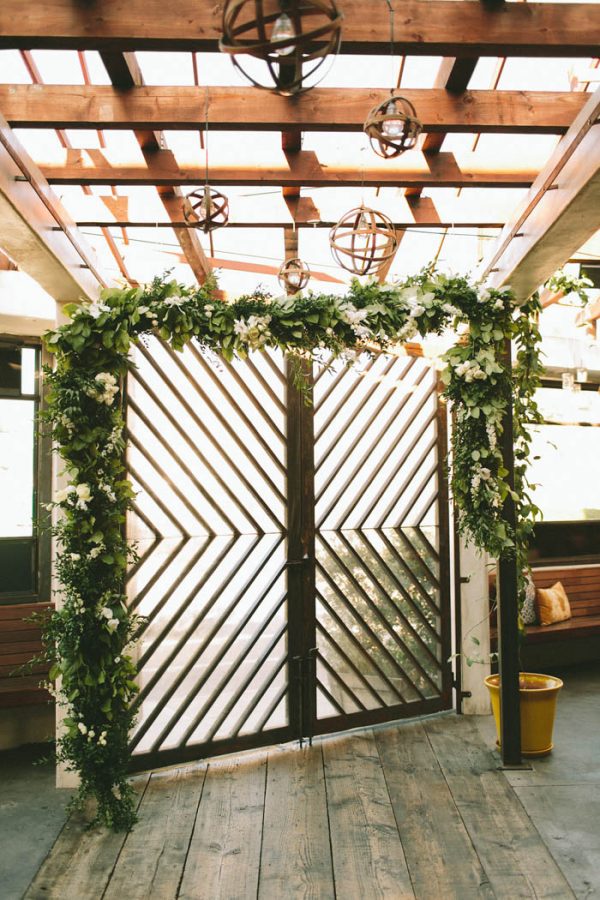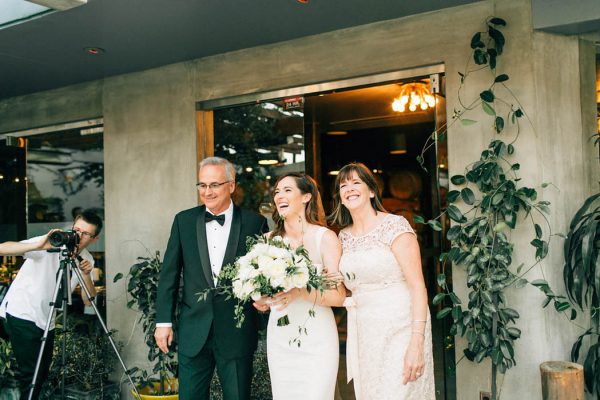 We wrote our own vows for the ceremony. Hearing Ben's beautiful words about our relationship and love surrounded by the people who have been an endless source of love over the course of our lives was a magical moment that I will never forget!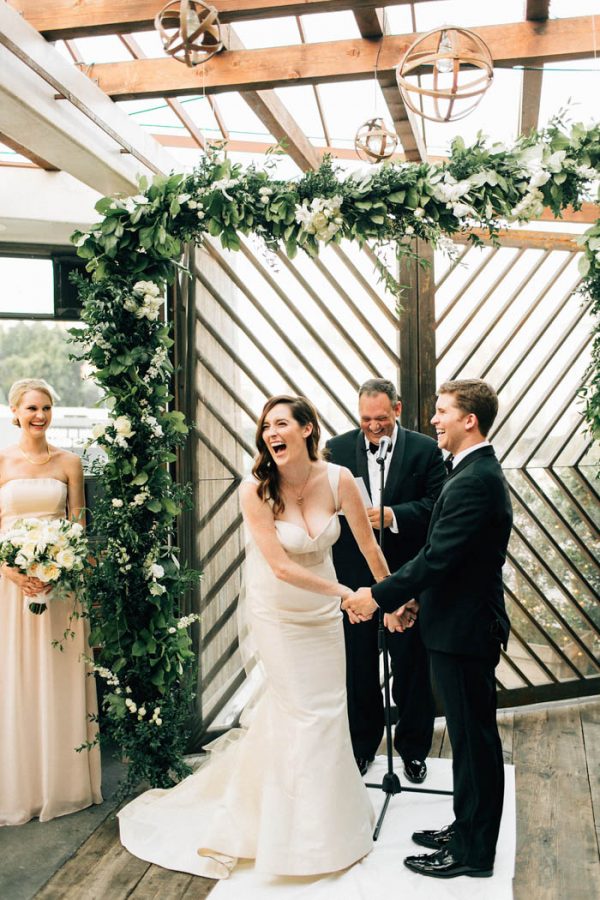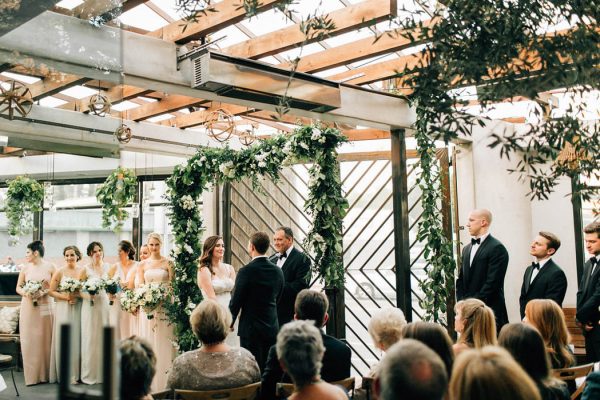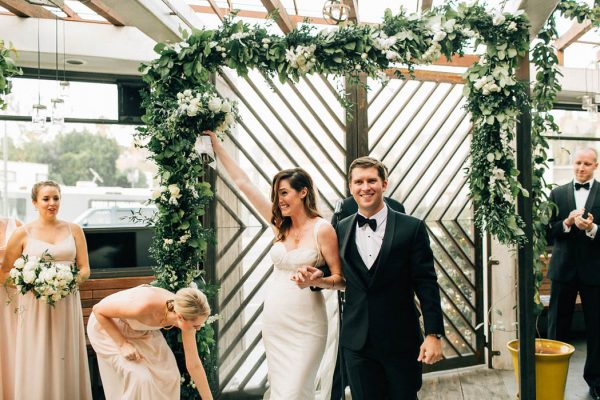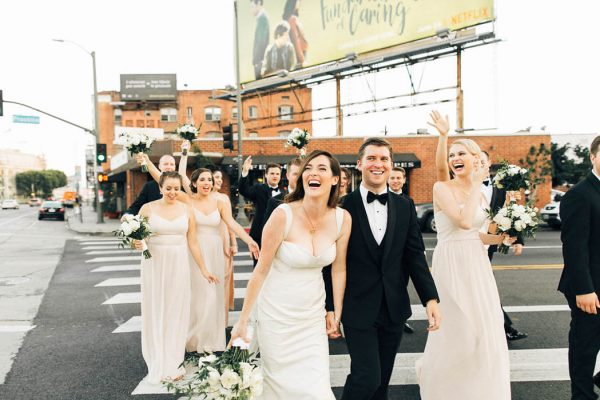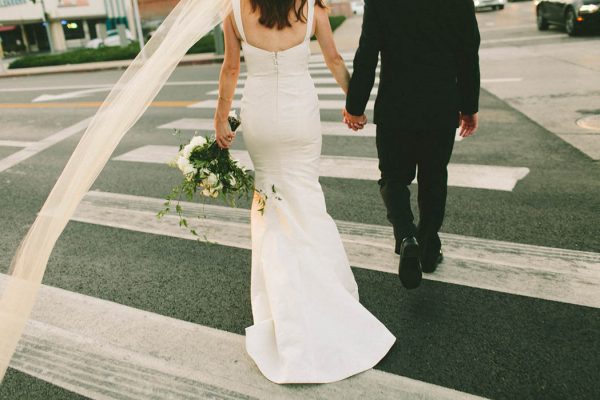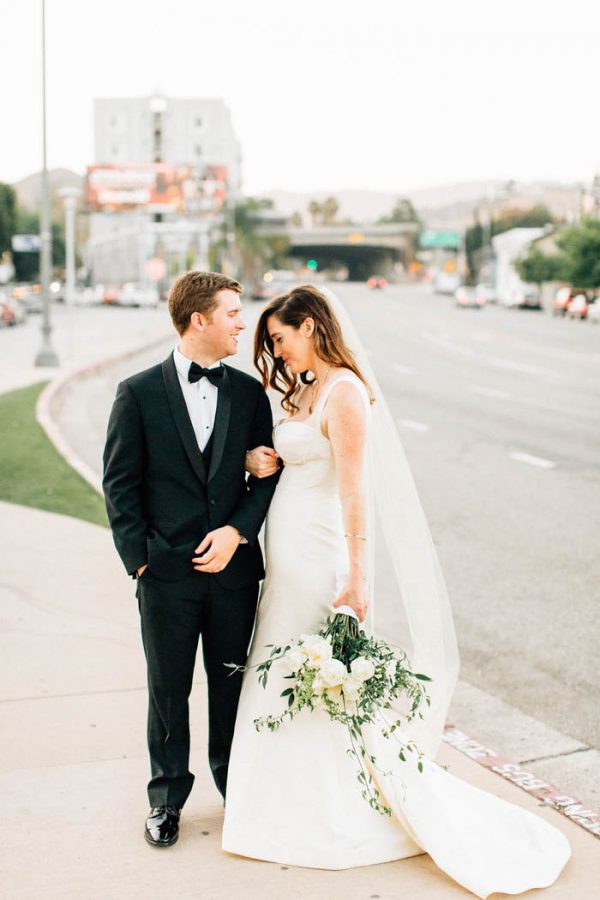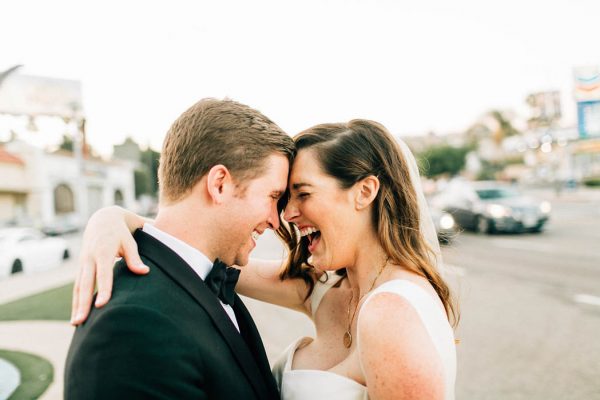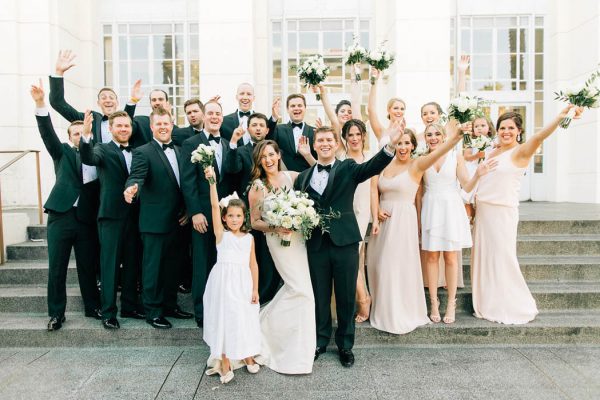 My fashion aesthetic has always leaned towards neutral colors, clean lines, with hints of architectural flare. I searched endlessly for a simple, but structured wedding gown to no avail. After many failed attemps, I was ready to settle on a gown that was stunning, but far from what I had envisioned. In a last ditch effort, my mom and I went to Glamour Closet, an incredible revolving Sample Sale in Beverly Hills. We searched the racks and were ready to give up when an angel in the form of a bridal consultant stopped us and brought out one last dress (one that I had already passed over). It was a structured ivory gown from the Amsale 2013 collection. I put it on and immediately had the "bridal moment" I swore I would never have as the dress was everything I had been endlessly searching for!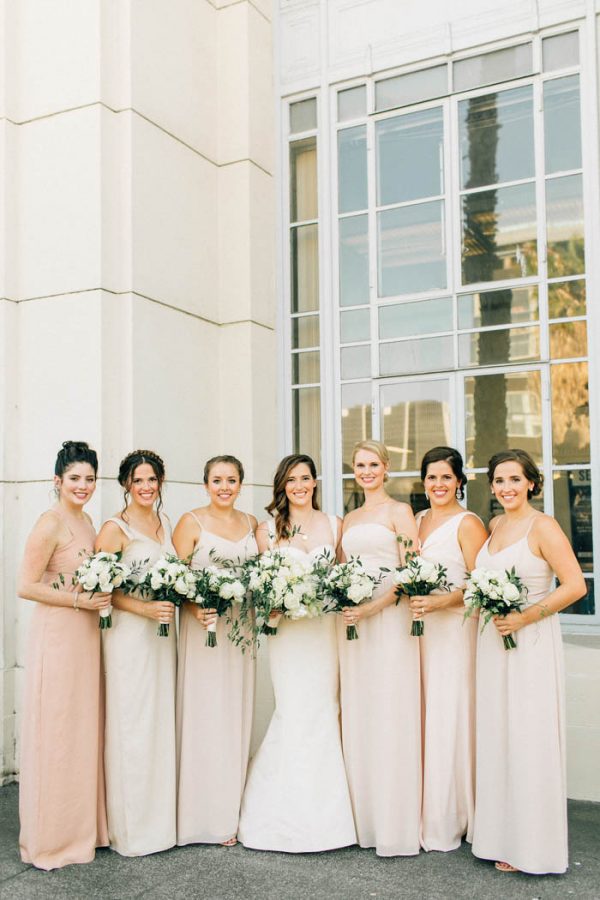 I had initially envisioned that my wedding party would wear cream to beige shades, but struggled to find a broad enough variety of tones, as well as enough options to complement each bridesmaid's skin tones. It was sort of a natural transition to shades of blush at the bridal shop as several of my bridesmaids tried on an endless amount of gowns. It was really important to me that each bridesmaid found a silhouette that they felt comfortable in. My underlying goal was that they would each look like themselves. There were no restrictions in terms of their beauty look. I loved the liberties that they took and the incredible looks that Kyle (hair) and Katie (make-up) pulled off.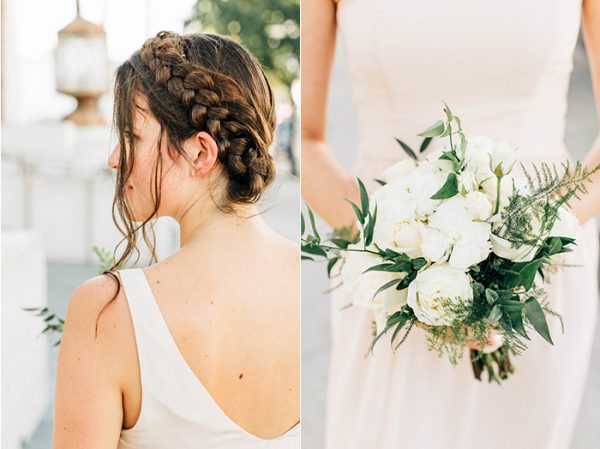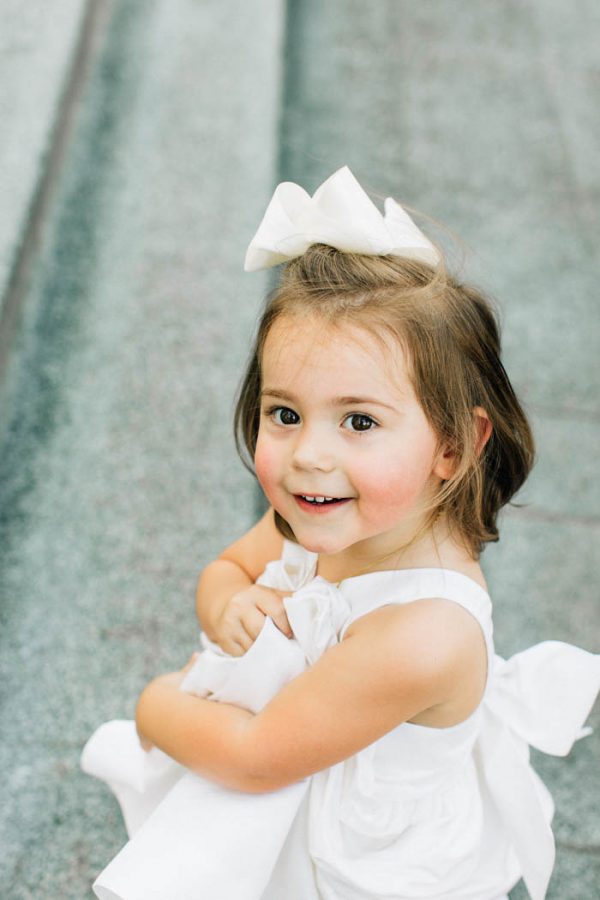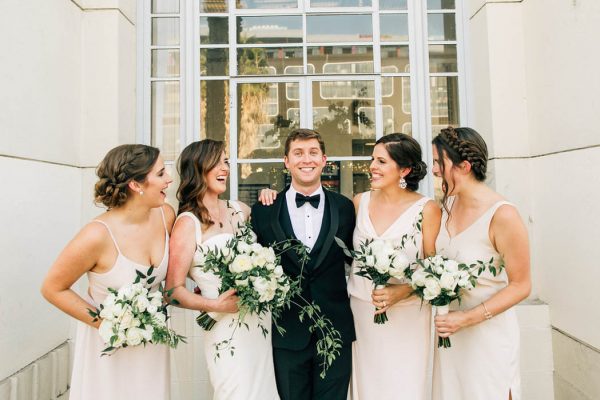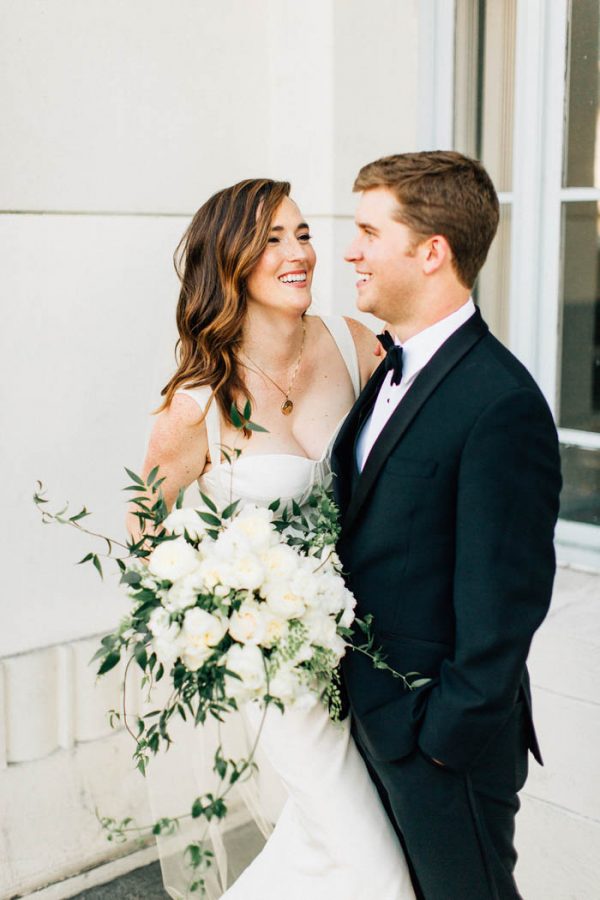 I kept my jewelry simple with diamond studs (one of the first gifts Ben had ever given me), a gold bangle (another gift from Ben), and my great grandmother's golden locket, which has been worn by nearly every bride on my mother's side of the family for the last 100 years.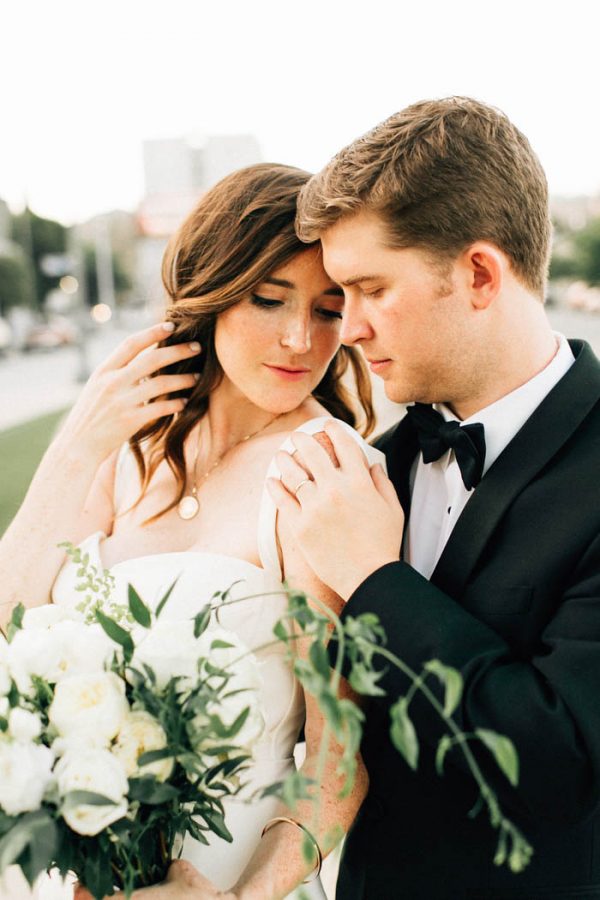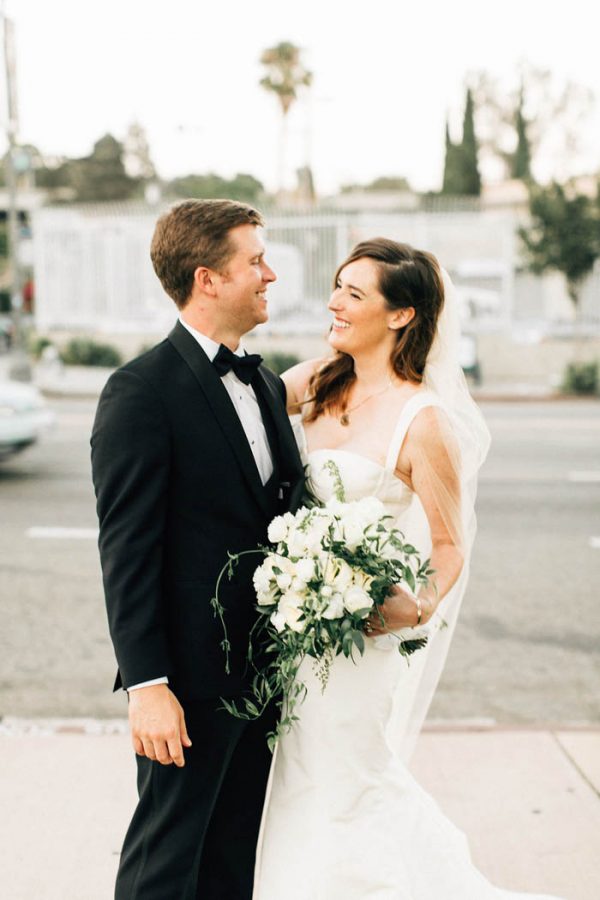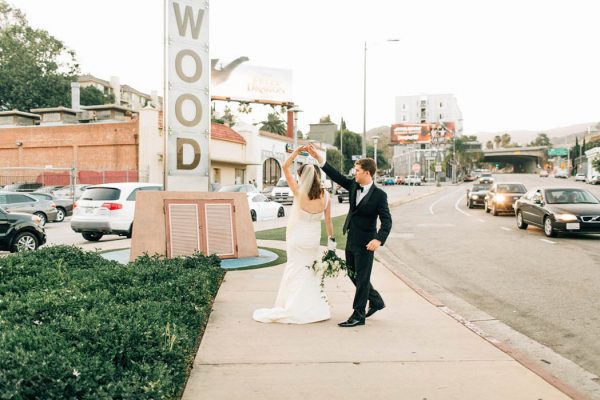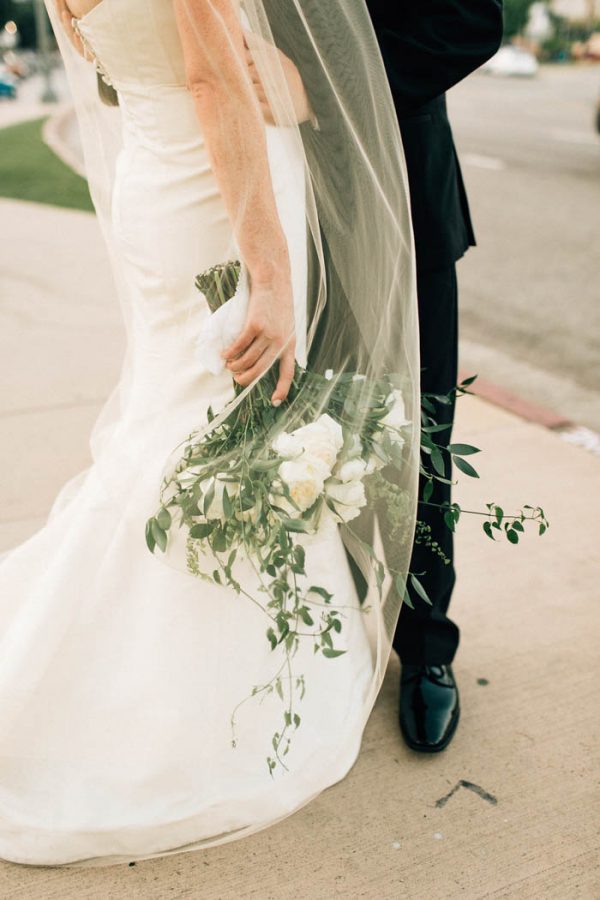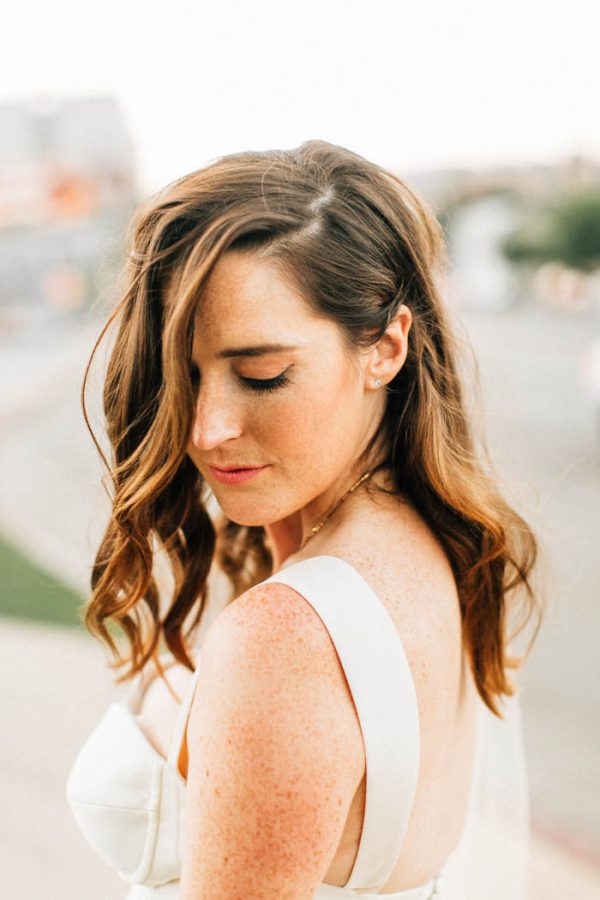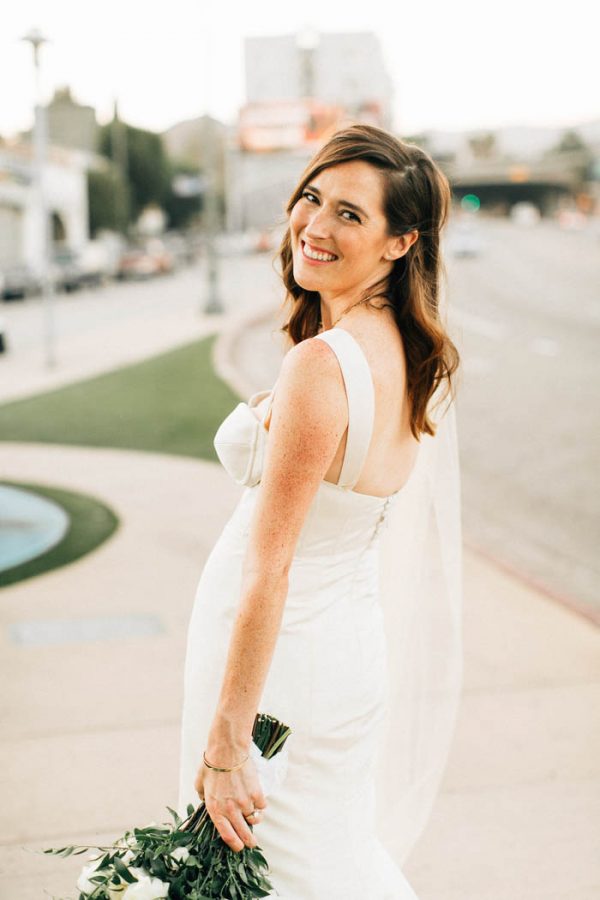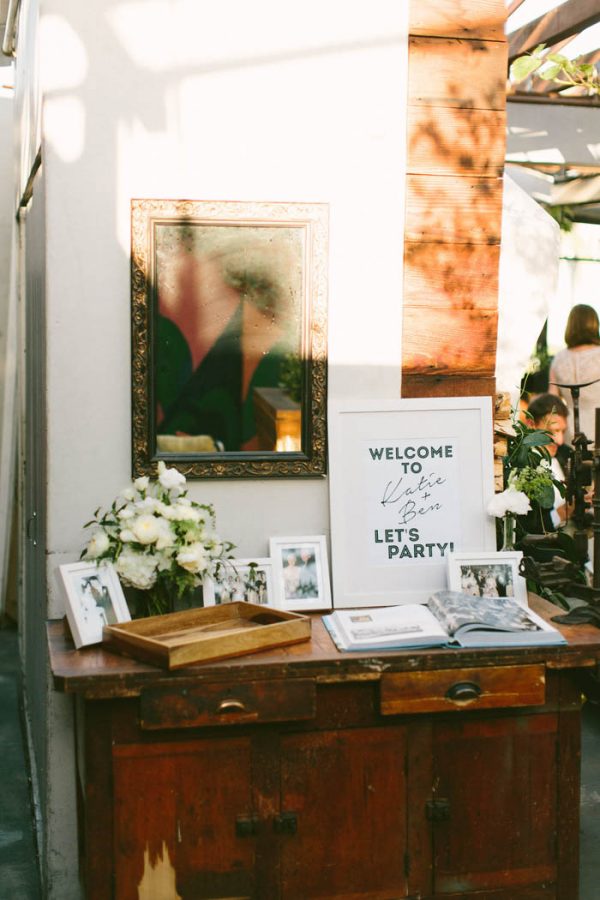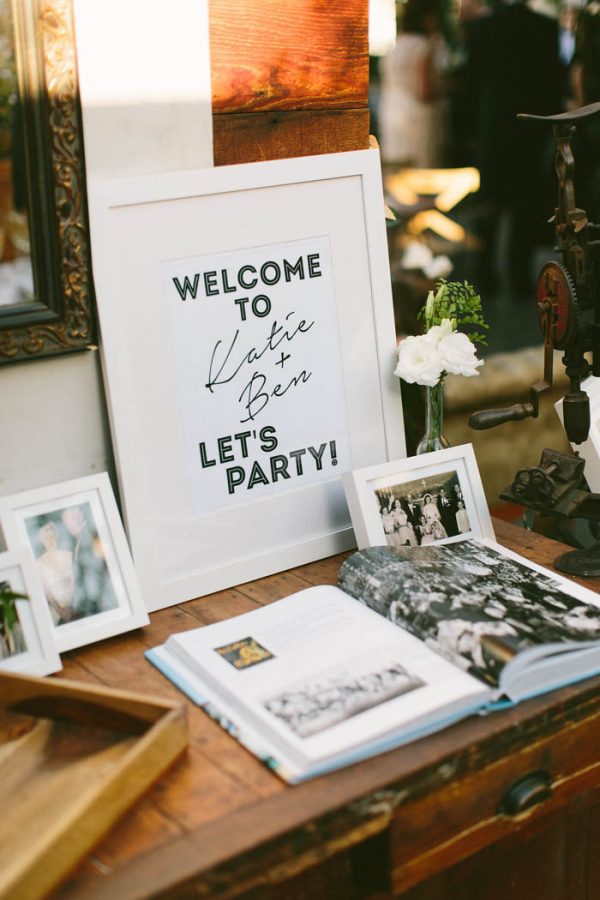 I cannot stress enough the utility of an amazing wedding planner. Jenn Laskey was nothing short of a God-send from start to finish. When we initially embarked on the wedding planning process, I was completely overwhelmed by the myriad of options LA has to offer in the realm of vendors. Once Jenn became involved, she streamlined everything, connecting us with the best vendors, and cutting out the guess work of online review roulette. She kept my procrastinating and scattered disposition focused and calm throughout the entire process.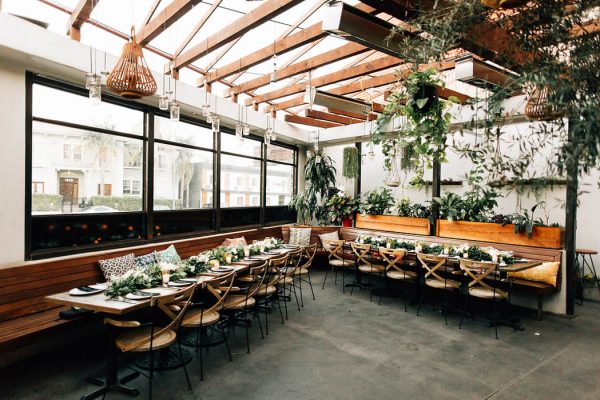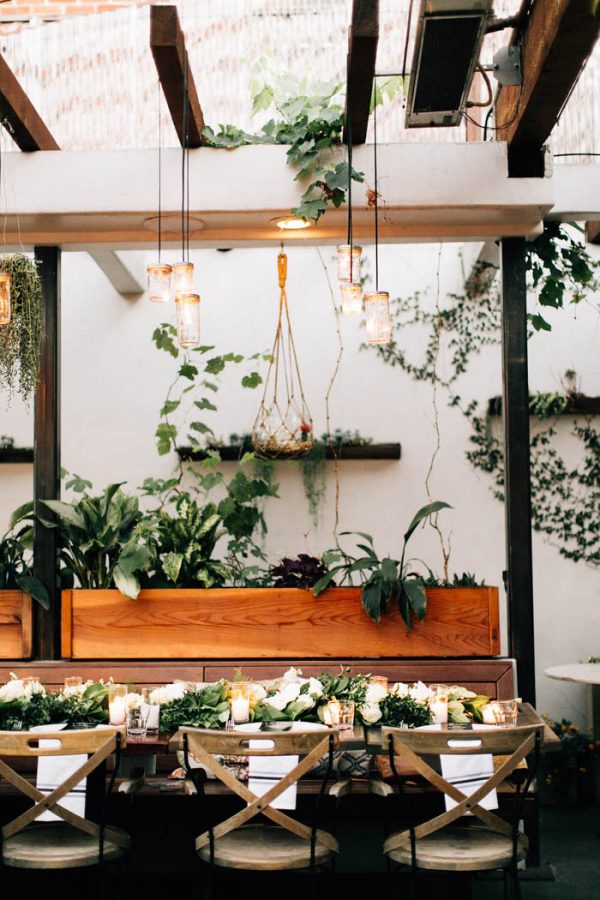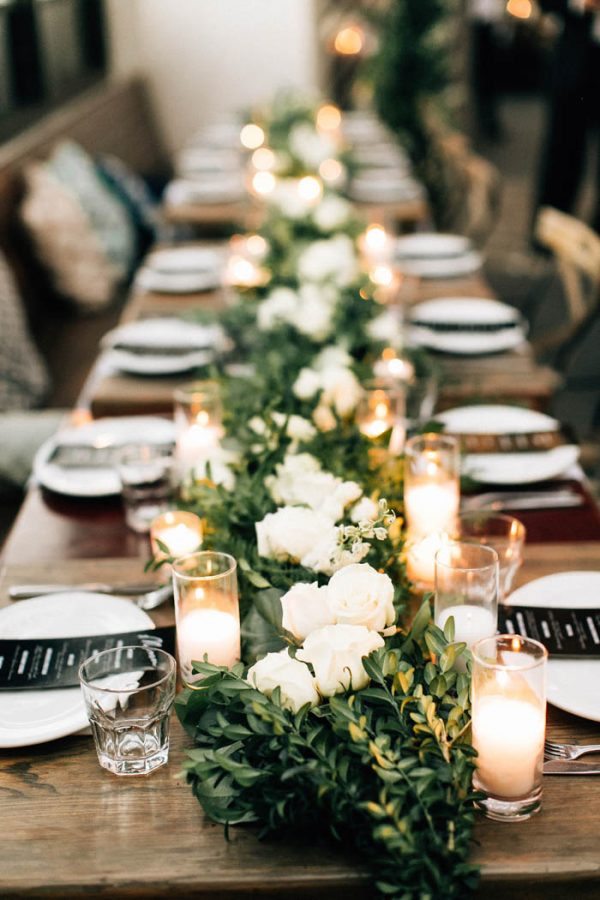 If your budget doesn't allow for a wedding planner, I would highly highly recommend a day of planner. As our wedding was a weekend event, the party we threw on Saturday was sans planner and incredibly stressful. I ended up spending most of the day leading up to the party juggling logistics rather than spending quality time with our guests. Our wedding day was a completely different story as Jenn had everything covered. Ben and I were able to place all of our focus on the day. I can't imagine what a different experience our entire wedding process and most especially wedding day would have been without her.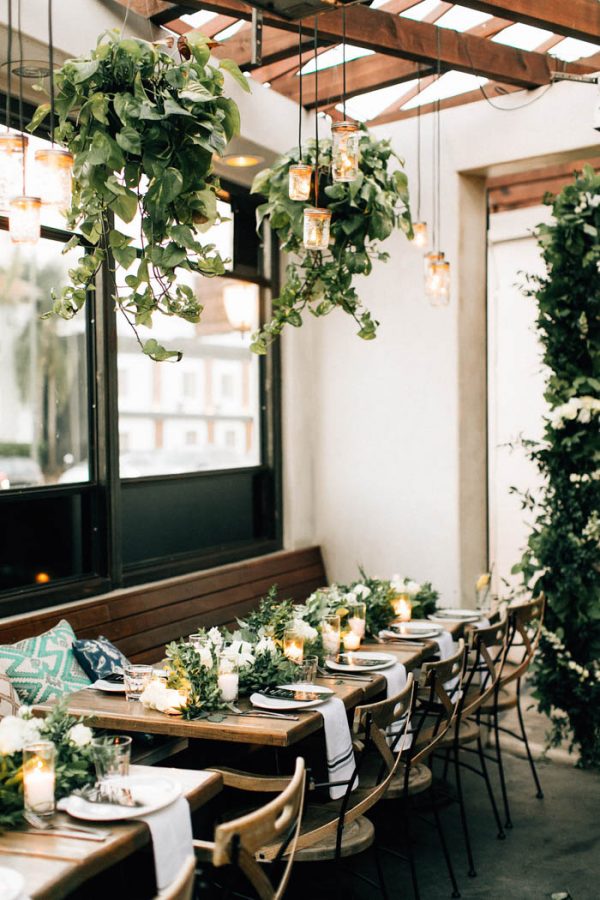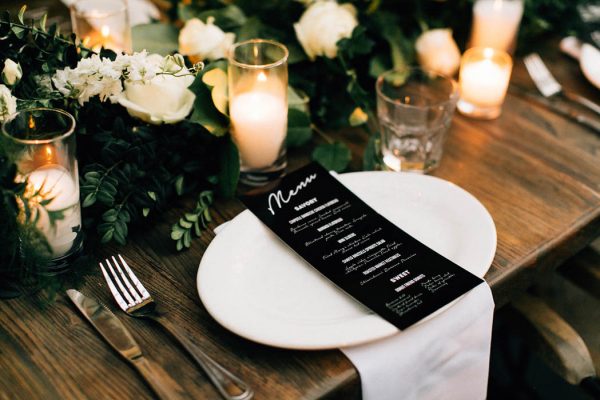 My sister, Mary, has an incredible knack for design and photography and graciously created all of the paper for our weekend. Each item displayed photos she had taken on her many trips to LA and were carefully handcrafted.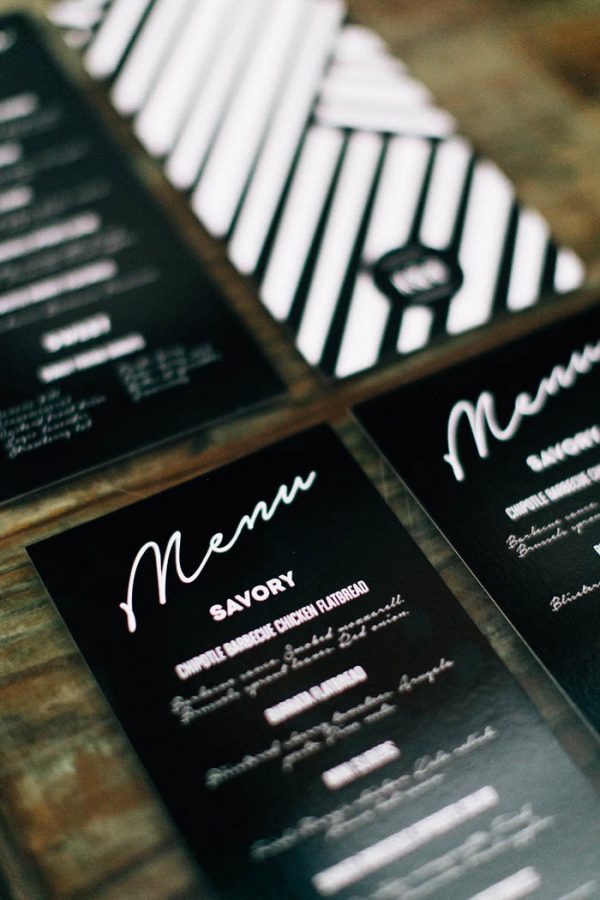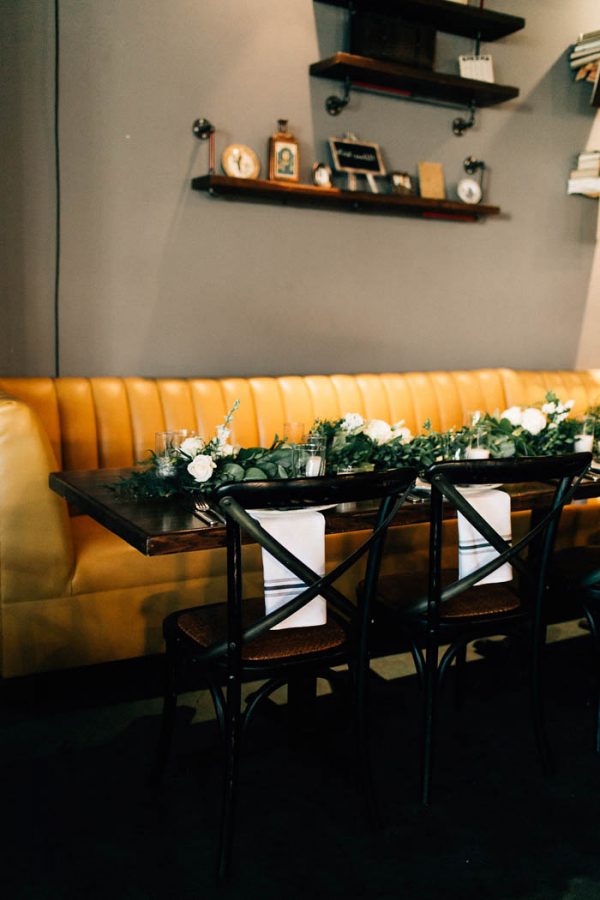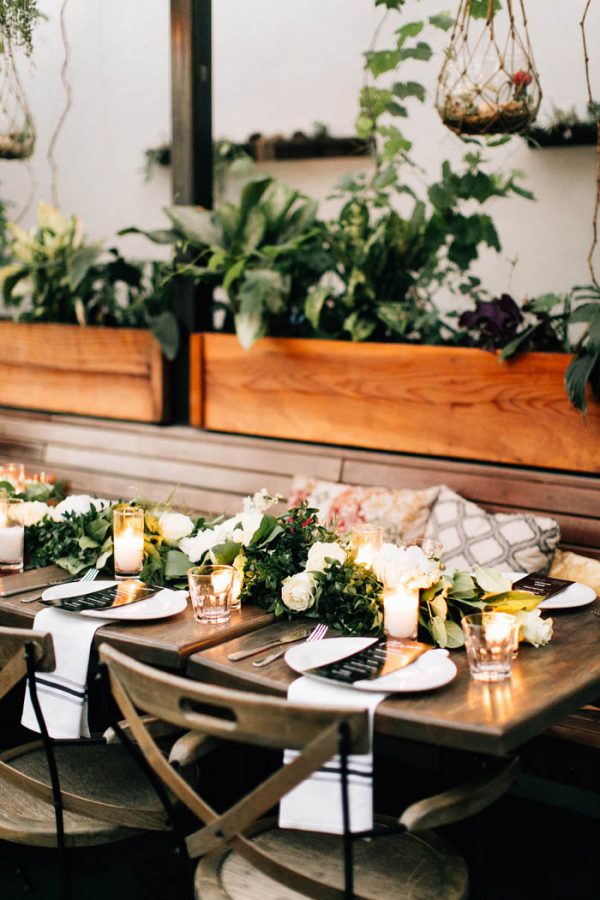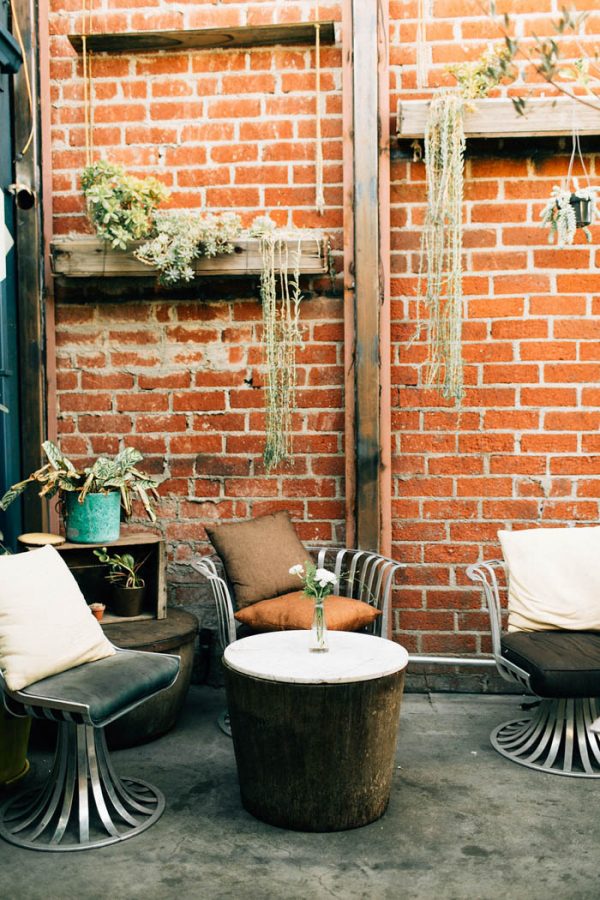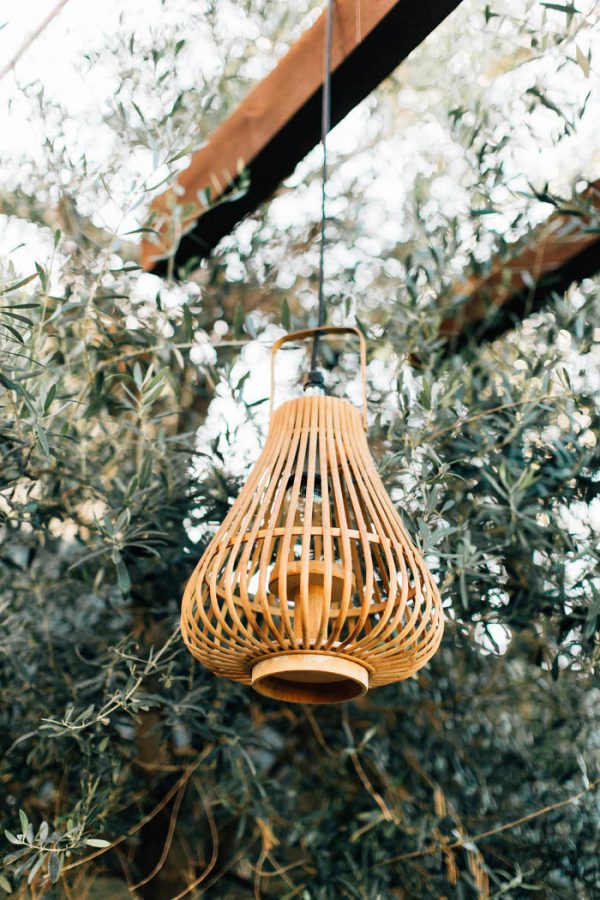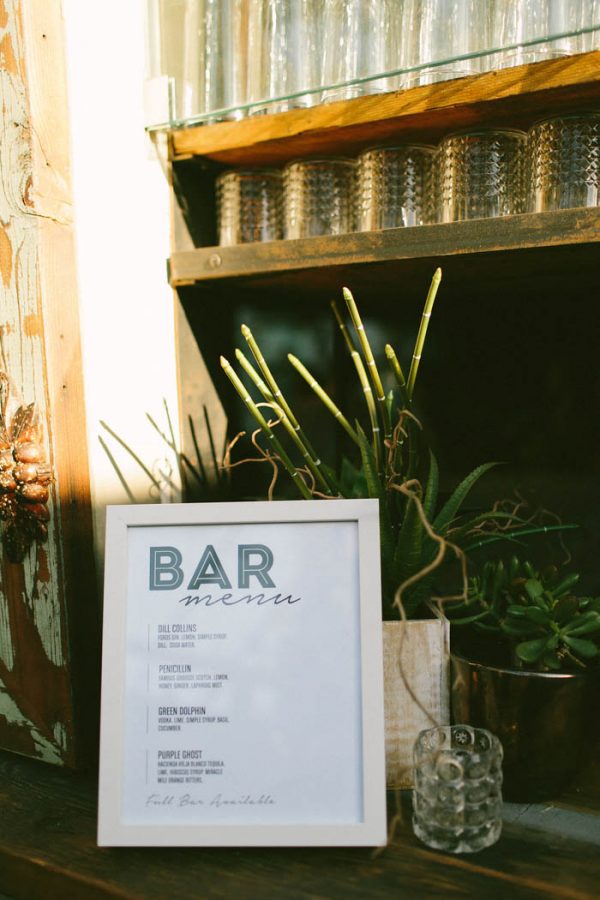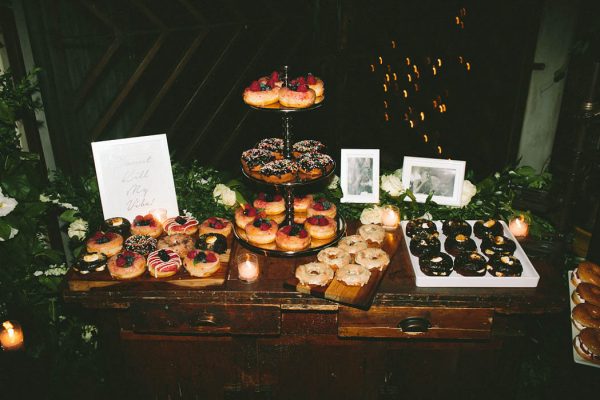 Best wishes to Katie and Ben, and a huge thanks to Jenna Bechtolt Photography for sharing these gorgeous wedding photos with Junebug! Looking for more urban wedding inspiration? You've got to see this urban organic New York wedding at The McKittrick Hotel!