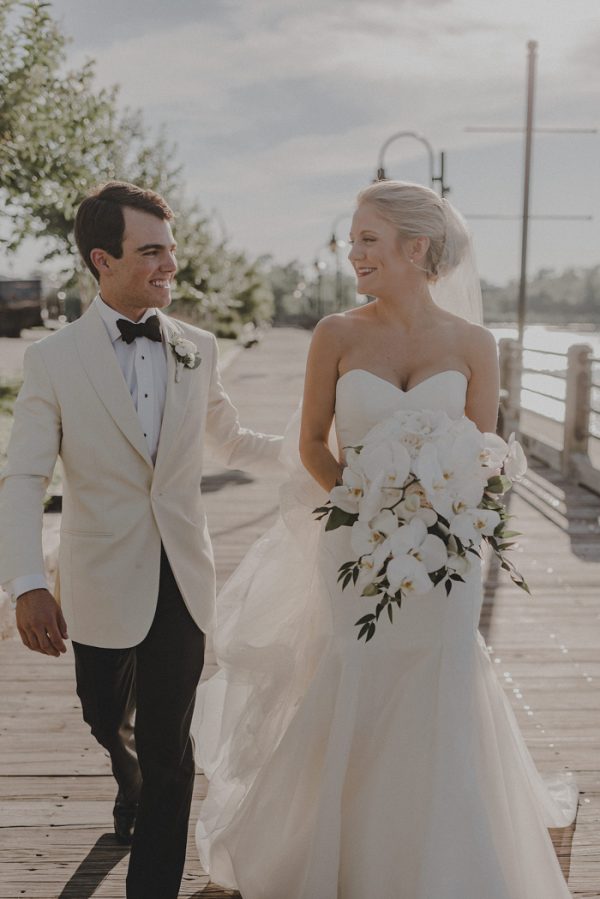 Alex and Wiley's Brooklyn Arts Center wedding screamed simple elegance. With beautiful ivory florals by Fiore Fine Flowers, gold accented tables, and champagne-colored bridesmaid dresses from BHLDN, these sweethearts created a timeless look for their wedding day. Choosing to get married in their hometown, the couple brought elements of themselves into their wedding and had many friends and family members there to celebrate. Erin and Geoffrey Photography effortlessly captured the day with focusing on the romantic details and the dance party that ended the night.
The Couple:
Alex and Wiley
The Wedding:
Brooklyn Arts Center, Wilmington, North Carolina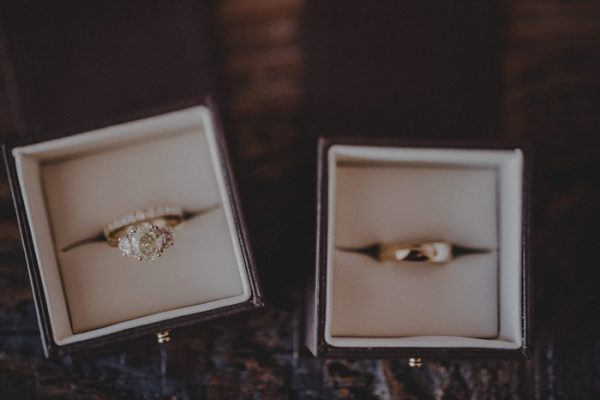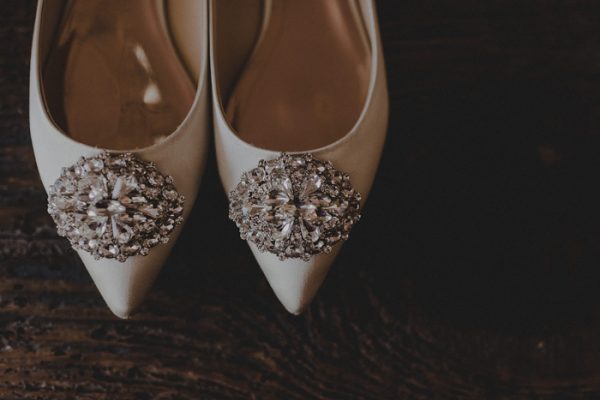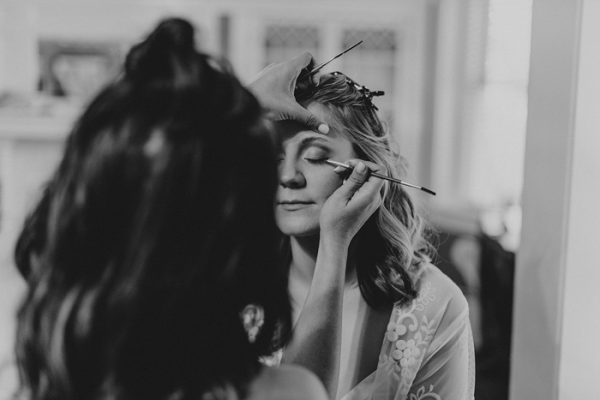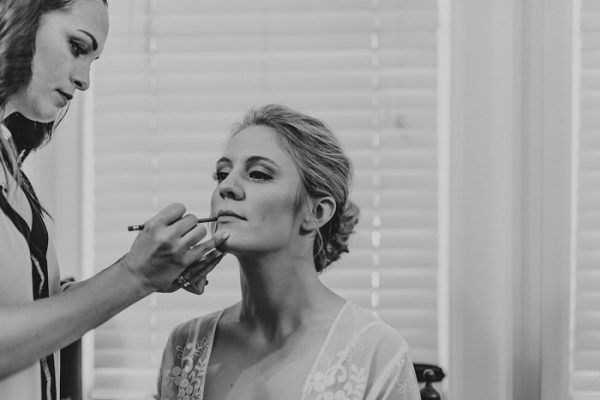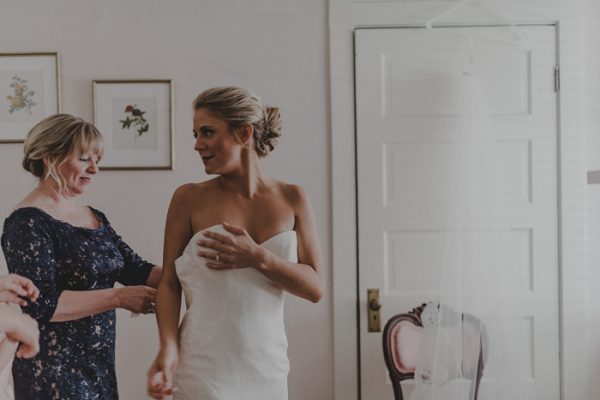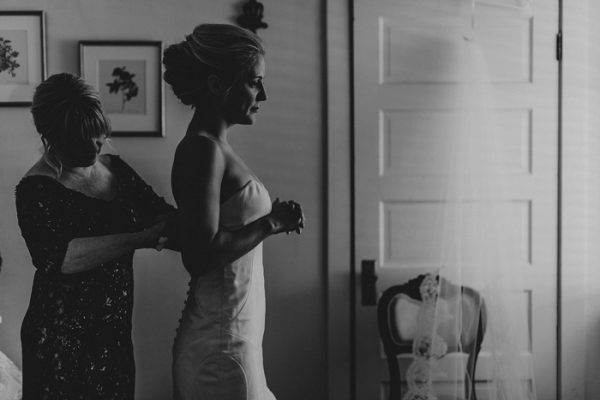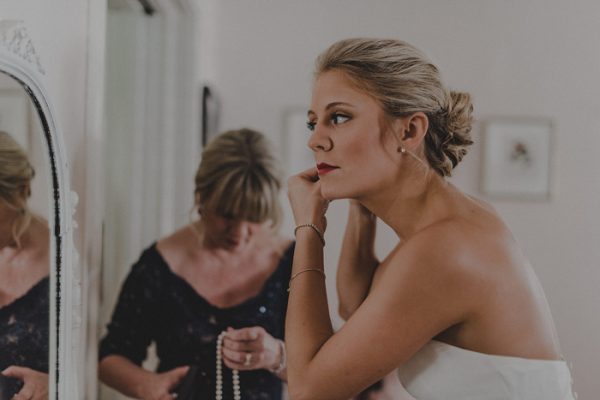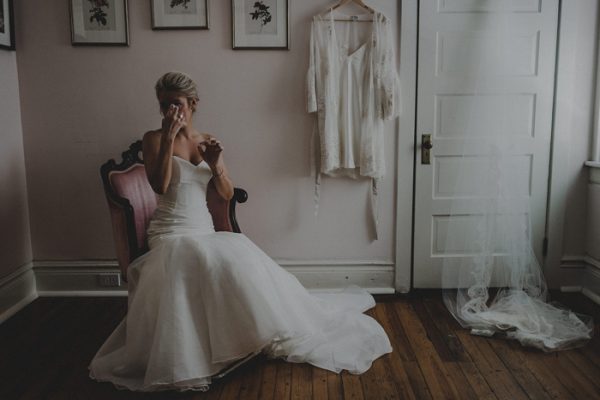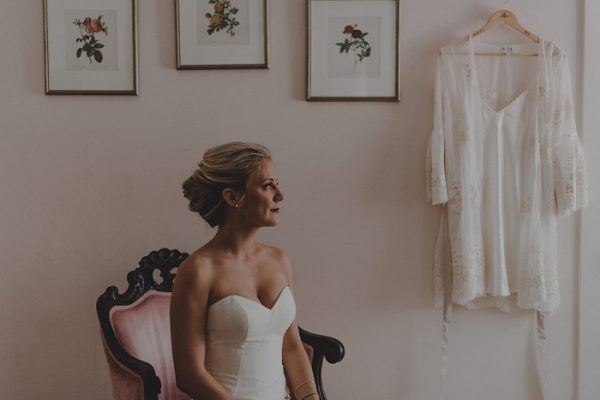 It was very important to me that the ceremony and reception were at the same venue, which my venue provided. Our venue was also such a blank slate. It is a gorgeous building, but you can make it fit any look or theme you want. I didn't want a venue that would decide my look for me. The venue also offered a gorgeous house right next door that my girls and I got to use all day. It was so nice to be right next to the venue all day so once you got there in the morning, you didn't have to worry about leaving until midnight. We loved the manager of the venue, he is so passionate about making each wedding perfect and beautiful and was so helpful with our vendor selection.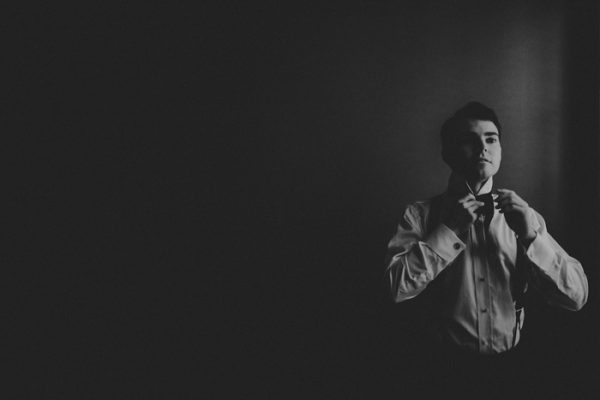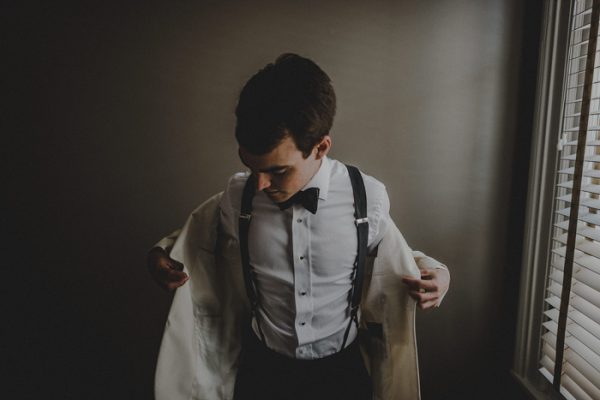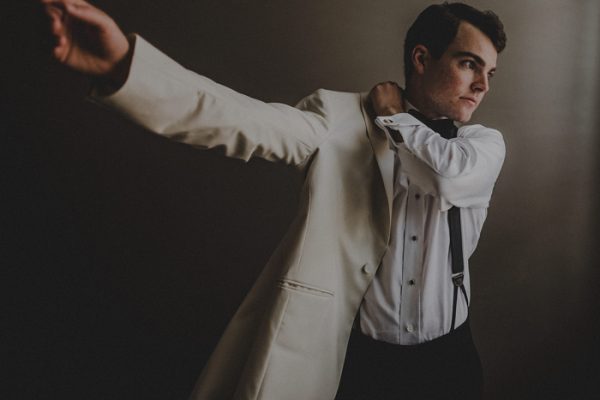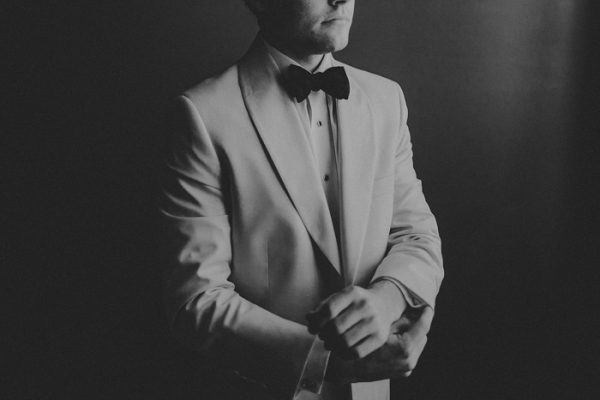 We each had two gifts for each other. For my groom, I had gotten him hand-engraved cuff links to wear on our wedding day and two double old-fashioned crystal glasses in our Waterford pattern. My groom gifted me a pair of earrings and a beautiful jewelry box to store my jewelry collection.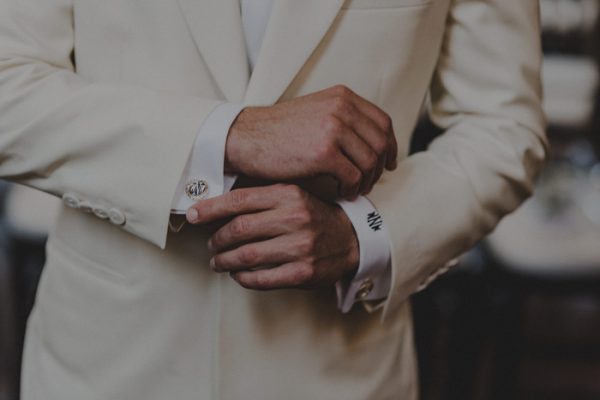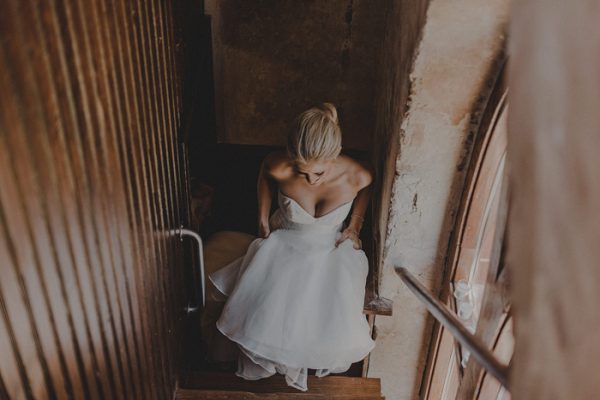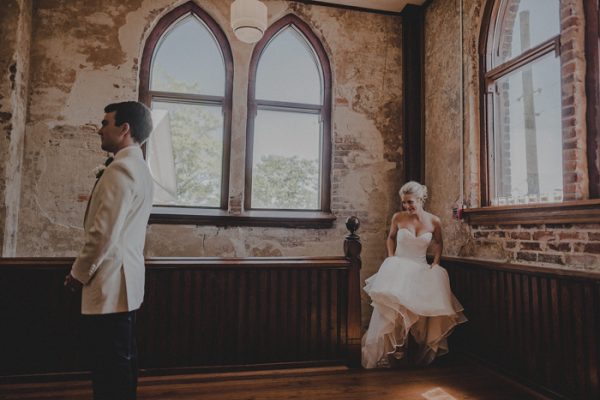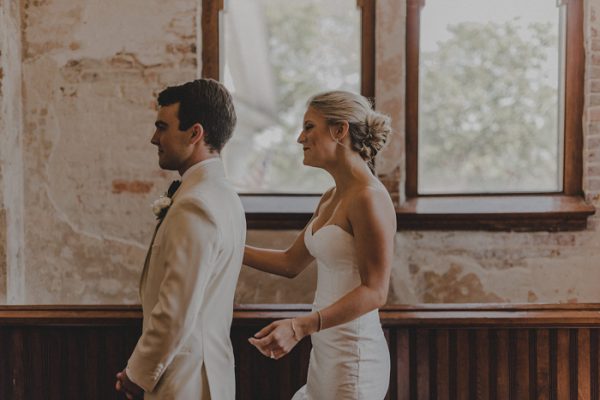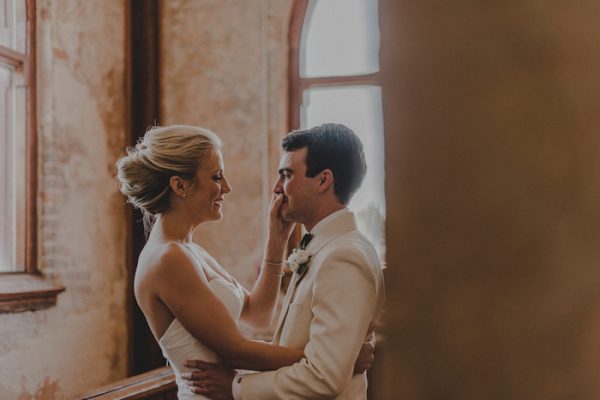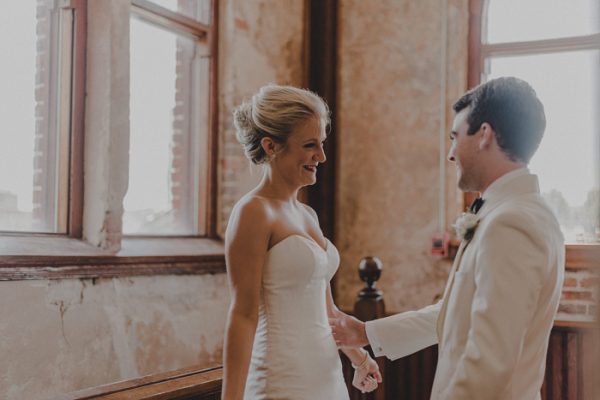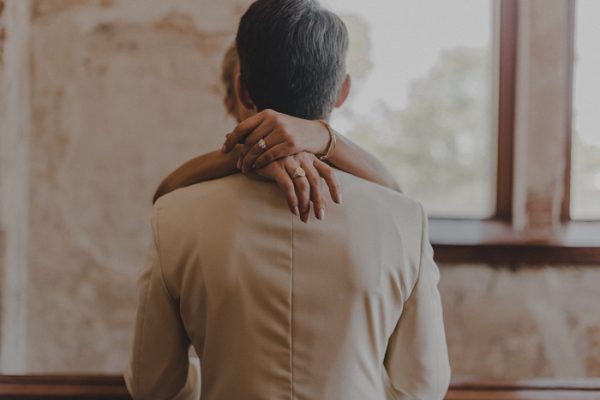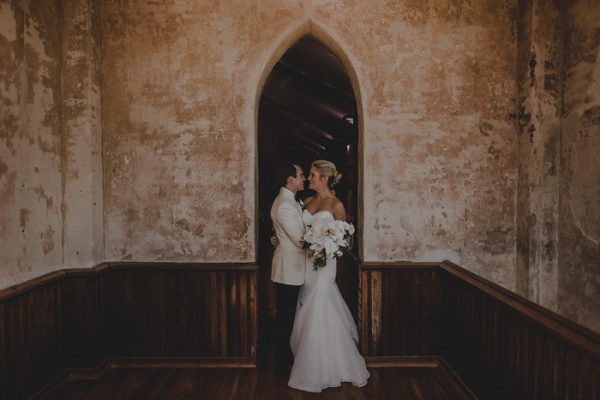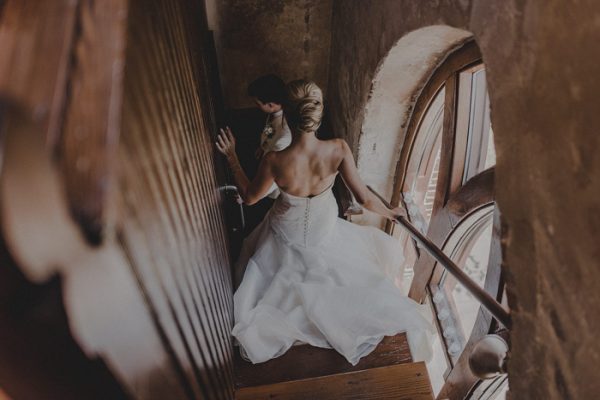 Since I have a large family and we had a large wedding party, we opted to take all of our photographs before the ceremony. After our first look and taking pictures, the wedding party, our families, and Wiley and I had some down time to freshen up, just chit chat, and simply calm everyone's jittery nerves. Just having this time to be together while we all looked snazzy and didn't have to entertain any guests was really nice. I felt so calm and happy walking down the aisle and I definitely think this down time before the ceremony helped!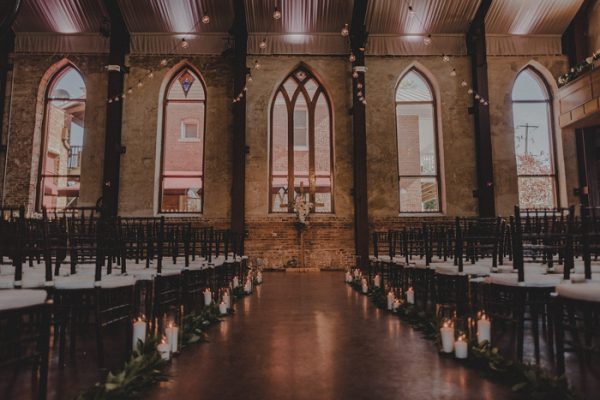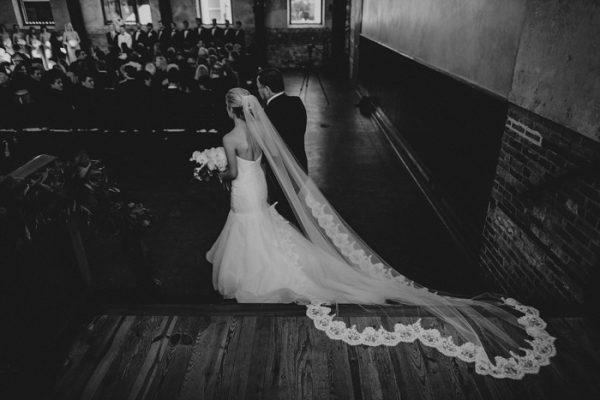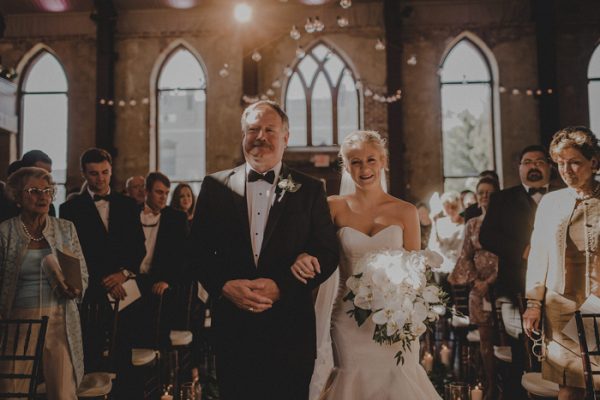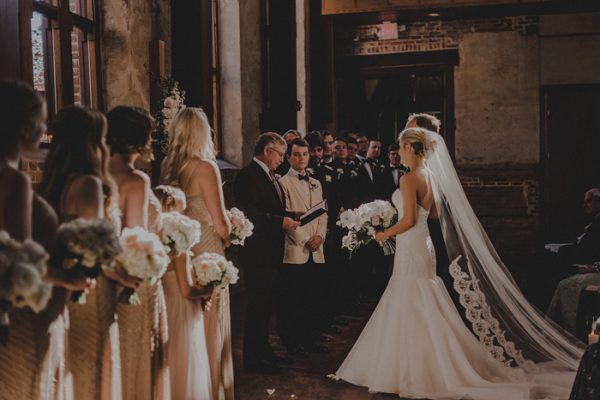 My groom and I decided to get married in his hometown, so a way for me to personalize the ceremony was to use my pastor from my home church. My parents and I have gone to my pastor's church for over 20 years so it was really great to have so much history with the man who married us. We also asked two of our closest friends to each choose and perform a reading during the ceremony. The readings reflected their personalities and their relationships with my groom and me– something I thought was so special. I also had five of my nieces be involved during the ceremony, four as flower girls and one as a junior bridesmaid. I loved including them.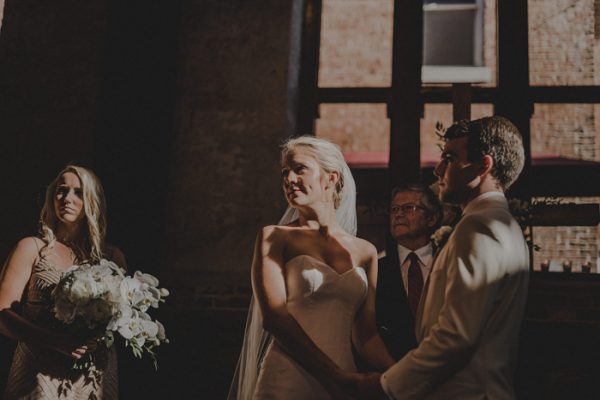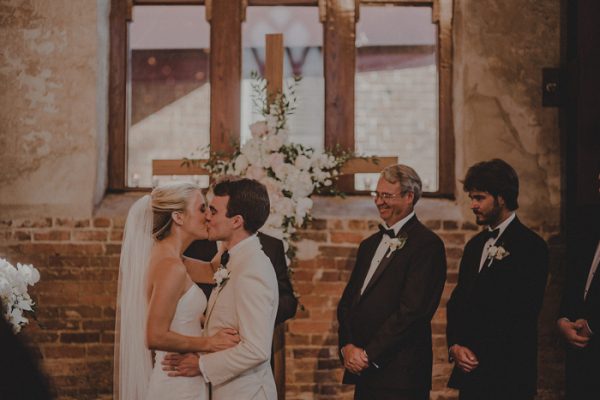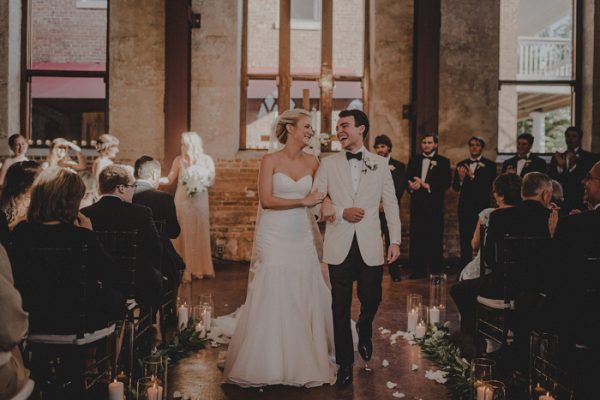 Oh my goodness, I could probably go on and on about our photographers. Working with them on the day of our wedding was like working with our two best friends. We both feel so comfortable around Erin and Geoffrey. They give great, gentle guidance and are so funny. It was so nice to feel comfortable and at ease around our wedding photographers and I think it shows in our wedding pictures. We also have so much confidence in their artistic abilities and their work that we knew every photo would be gorgeous!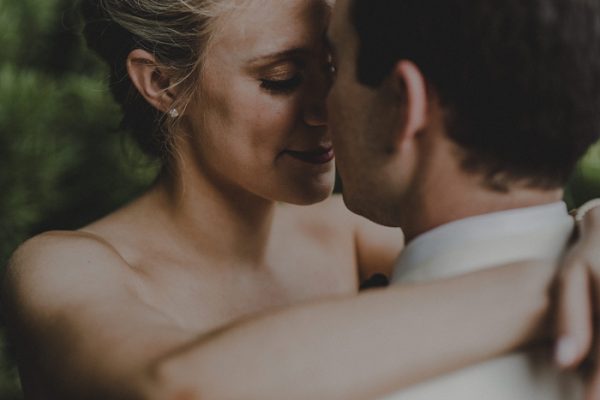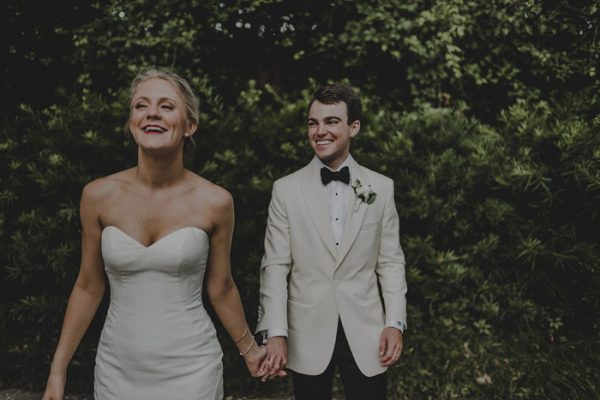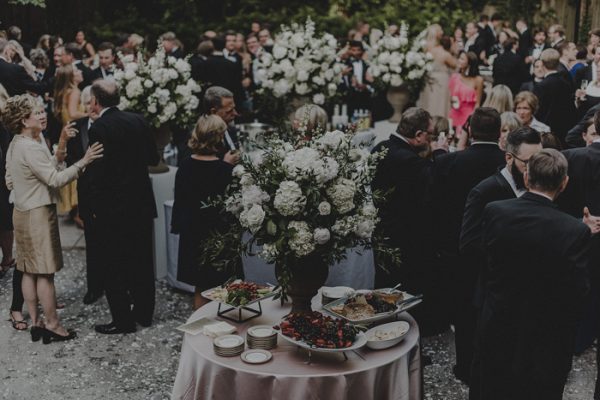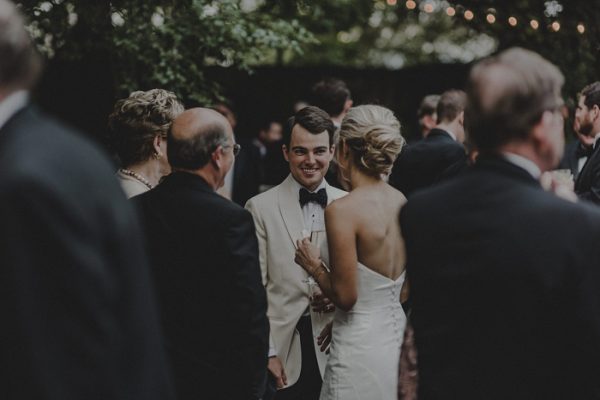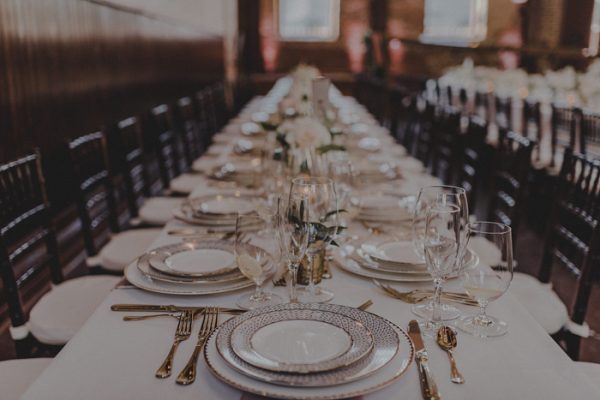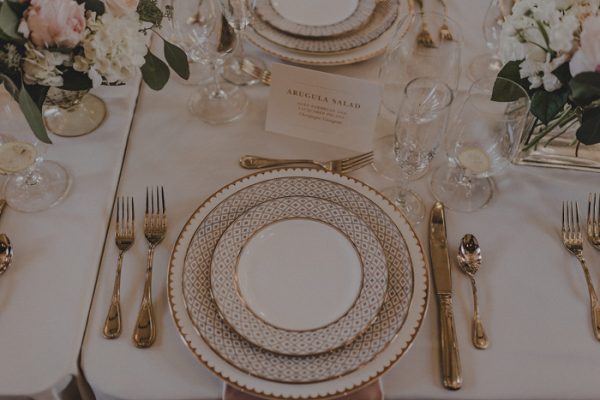 I think being decisive and not giving yourself every option in the world is so important, and also sticking to one "look." There were so many beautiful wedding ideas that I saw and loved, but in the end, less is more and having a cohesive look will always be more elegant than trying to include every trend and idea you find on Pinterest.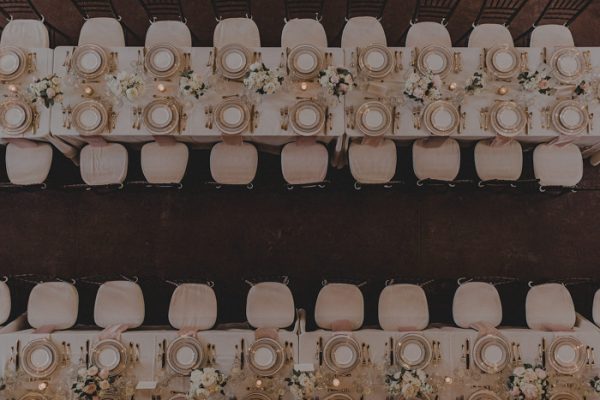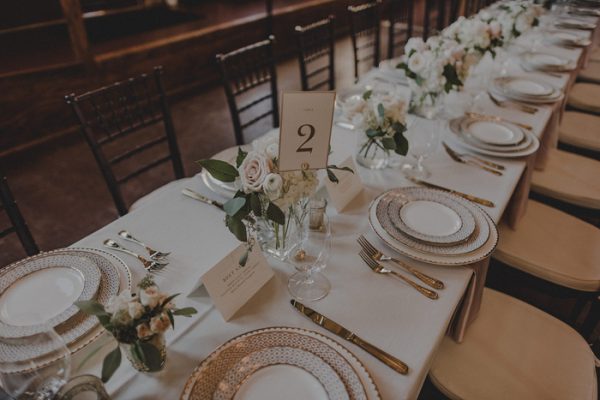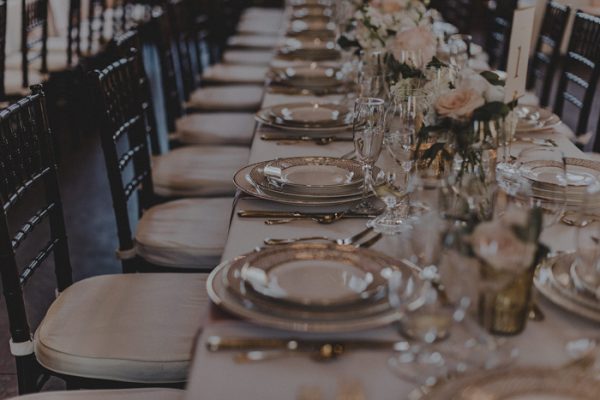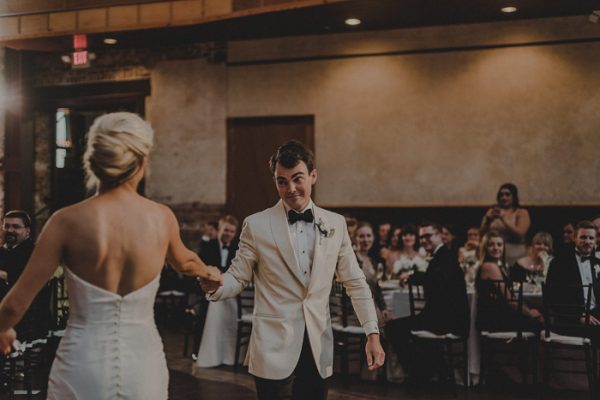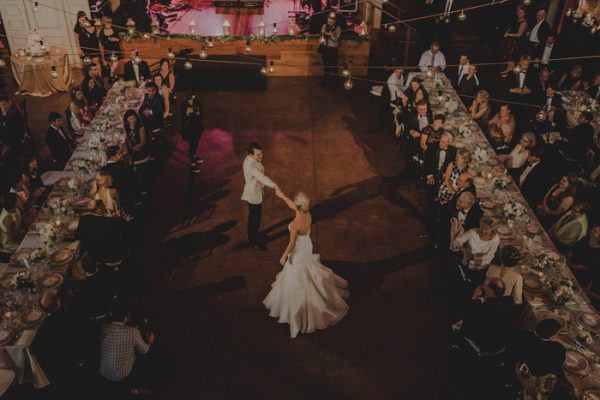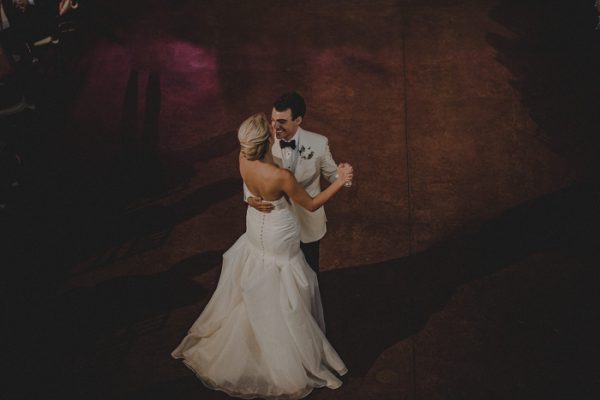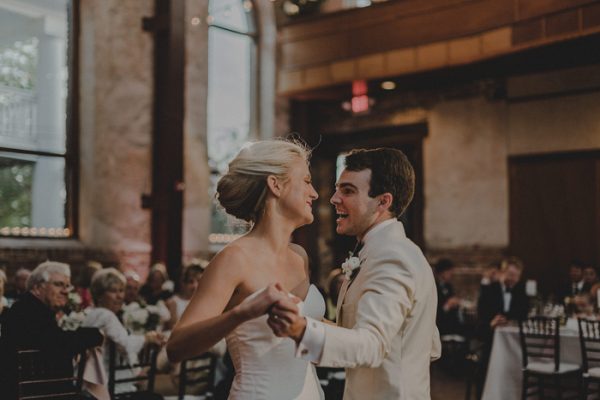 We gave out chocolates from one of my favorite places in the world, French Broad Chocolates in Asheville, N.C. My hometown is about an hour from Asheville and I have spent a lot of time at French Broad. I have also read a lot about how people don't really want another coozie with someone else's name on it, so I chose a sweet treat. We picked two truffles that we loved and each guest would get their own personal box with each truffle. They were in little ivory boxes with gold lettering. They were adorable and delicious!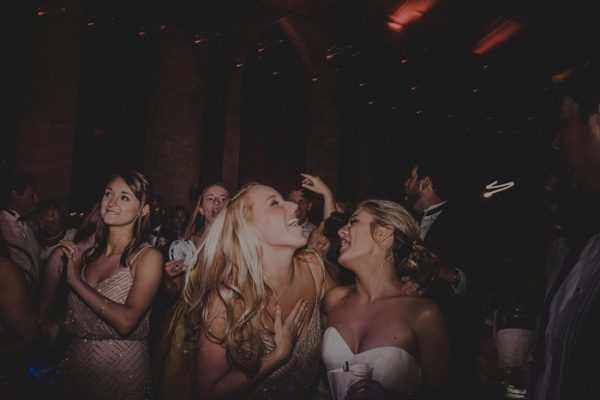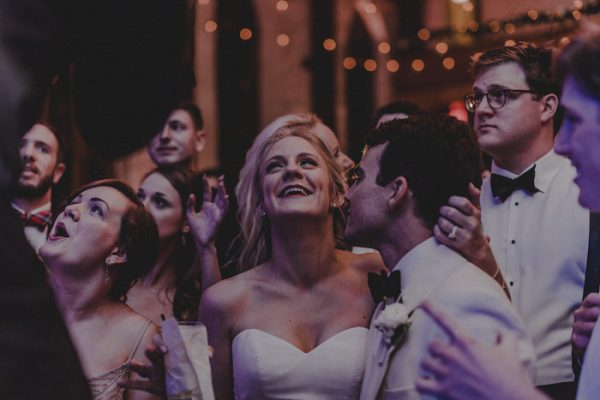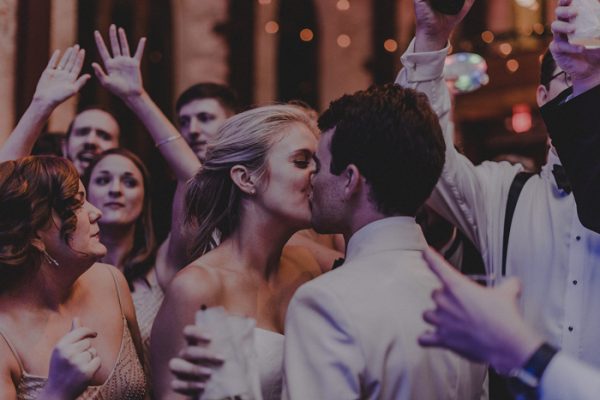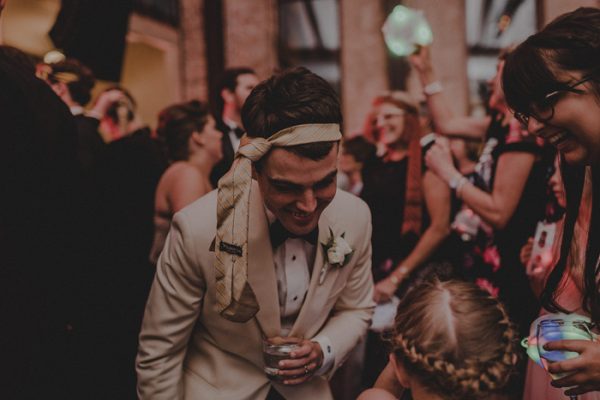 A funny family tradition of ours is that my dad (after several drinks) will take off his neck tie and tie it around his head. When he does this, it kind of signifies that the party has really started! Since we knew our bridal party and guests would be wearing bow ties, we ordered lots of ties to be passed out during the reception. It was such a funny surprise for my family and a great way to introduce of of my family's traditions to the rest of our guests and my groom's family. We also had light up tambourines that we passed out, they were so fun!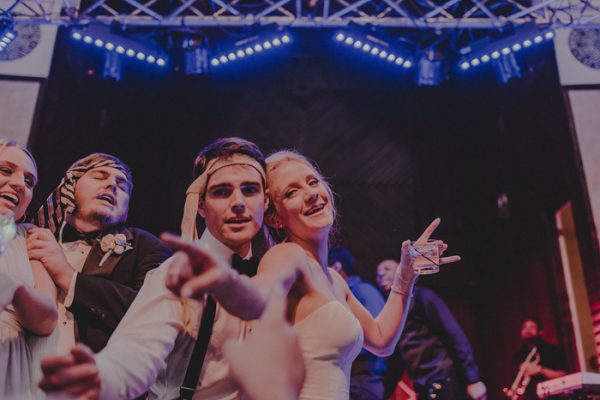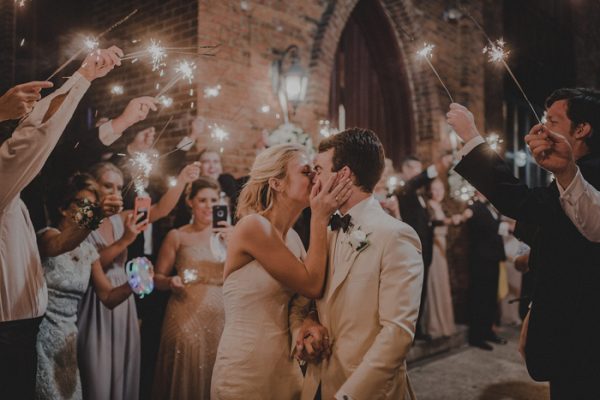 Thank you to our member Erin and Geoffrey Photography for sharing Alex and Wiley's big day with us! For more of their work, check out this Marigny Opera House wedding in New Orleans.