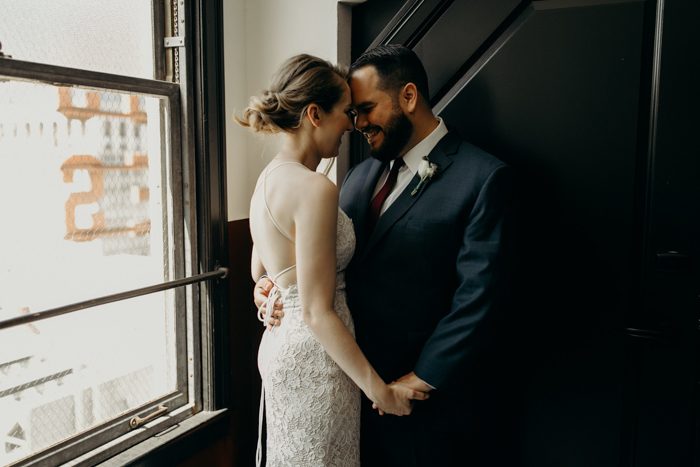 Allison and Eric's wedding at York Manor proved that you don't need a lot of frills to have a truly memorable wedding! If this wedding is any indication, all you really need is great food (pizza and donuts, anyone?), killer bride and groom style, and a tarot card reading during cocktail hour to have the best day ever! With a party vibe in mind, Allison, Eric, and their planner from Palm and Pine Events kept the details simple, chose a classic black and white color palette, and let their personalities shine in all the right places. They even combined escort cards and favors into one by ordered personalized cookies from The Cookie Munsters for each guest! Nothing about this wedding was over-the-top but the overall effect was as cool as it was romantic. Photographers Joe + Kathrina knocked it out of the park in capturing every moment of this effortless Los Angeles wedding!
The Couple:
Allison and Eric
The Wedding:
York Manor, Los Angeles, California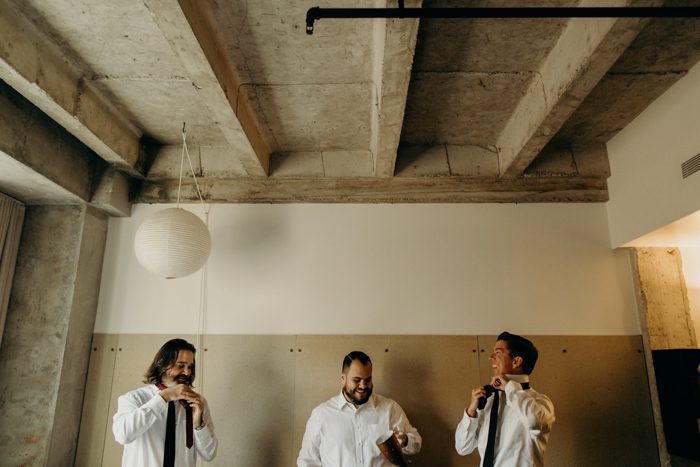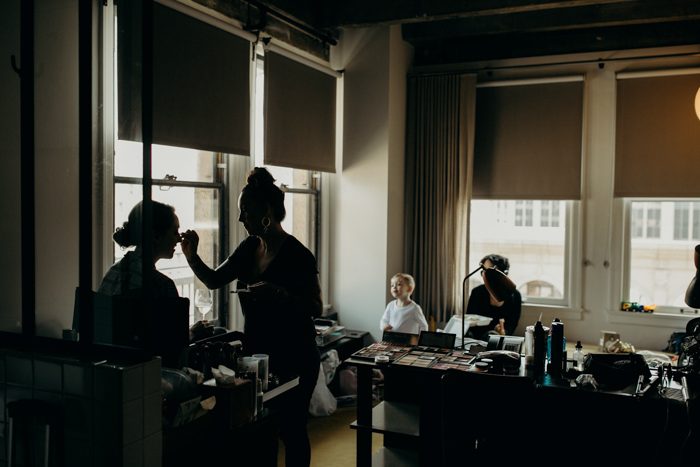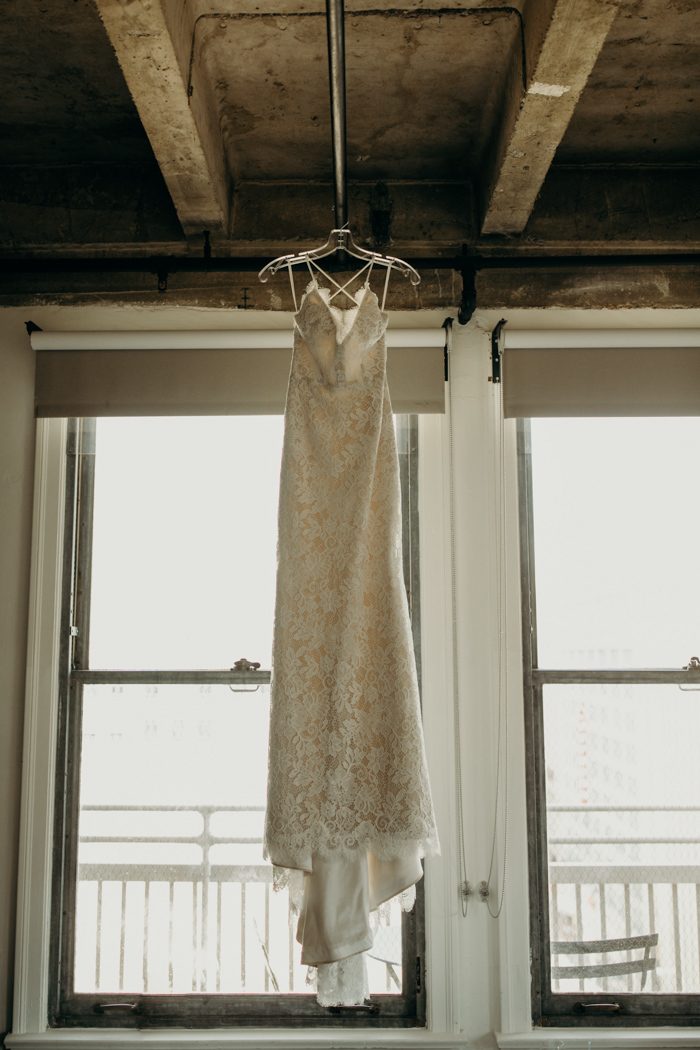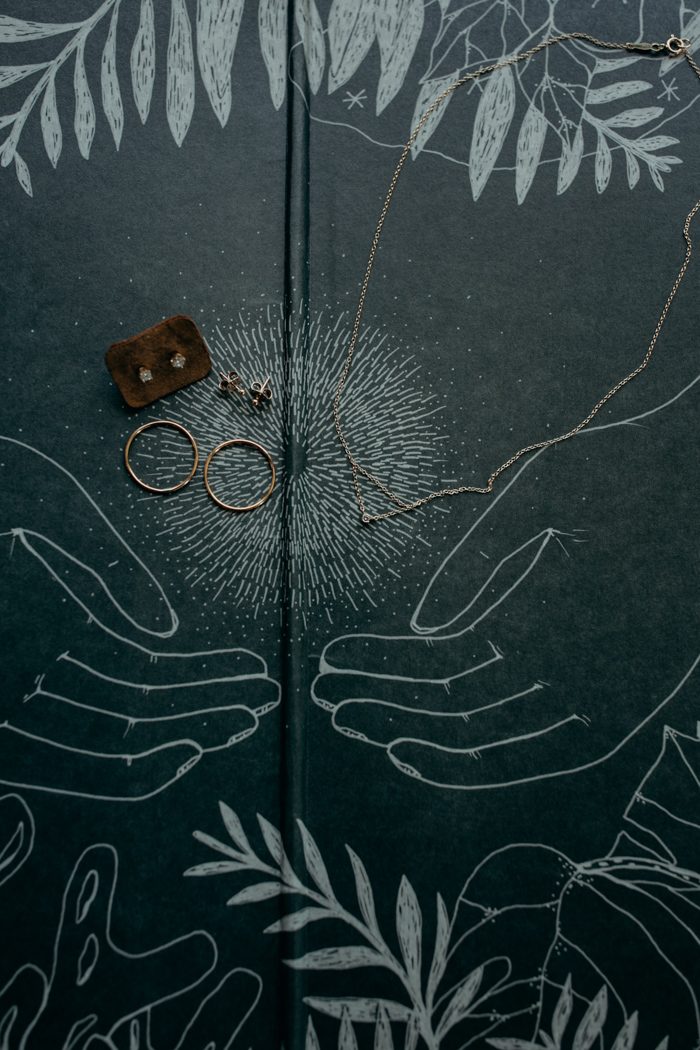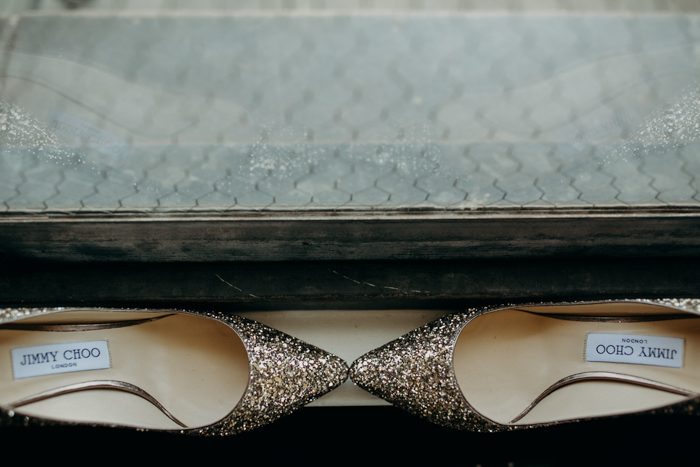 As excited as we were to get married, we fully realized that the day of, more than anything else, was just really a big, fancy party. The most important thing to us was that our guests have a great time, that the food and booze were delicious and quality, and that our wedding was a reflection of us.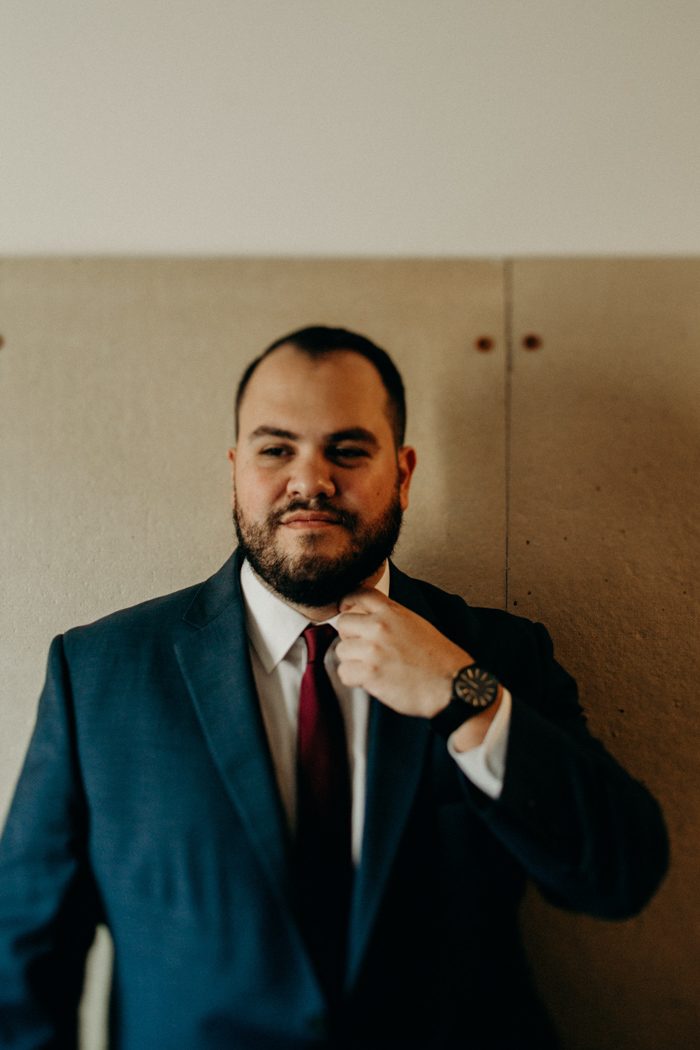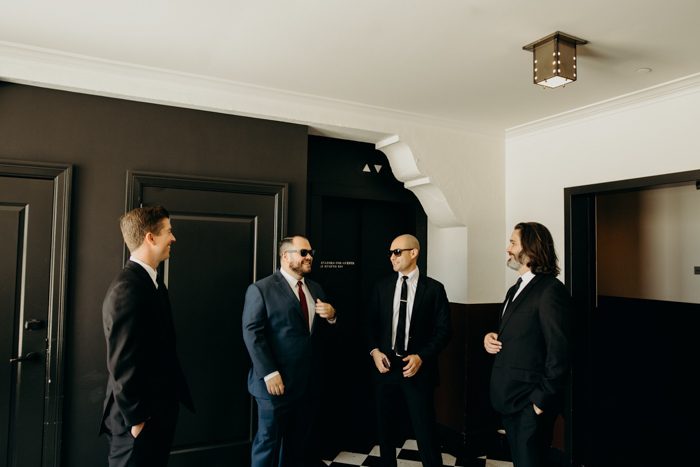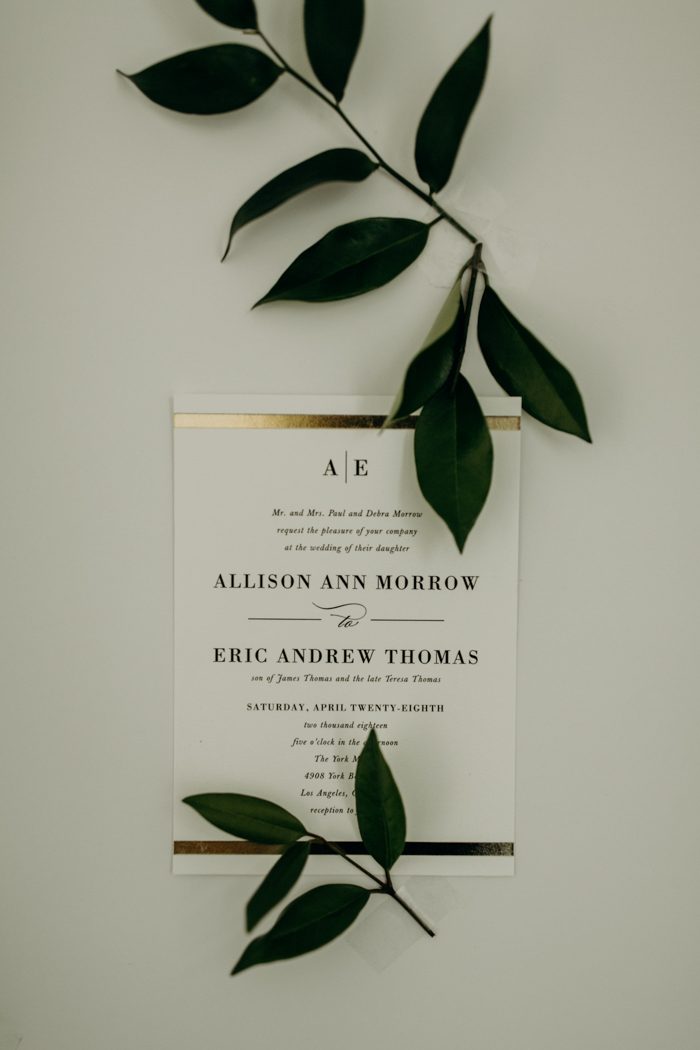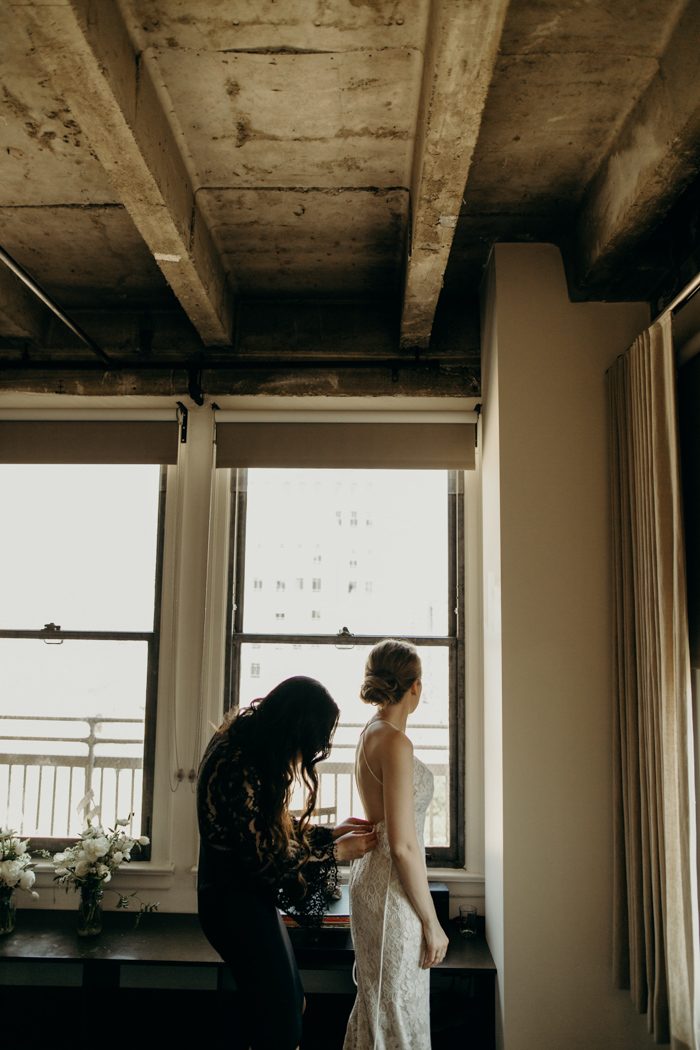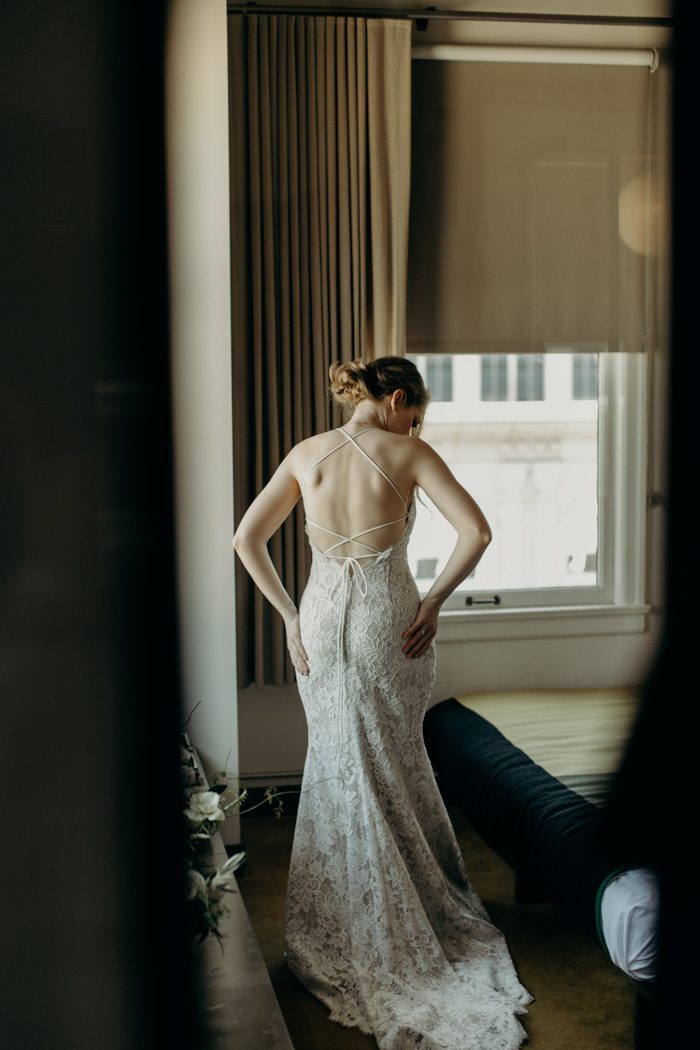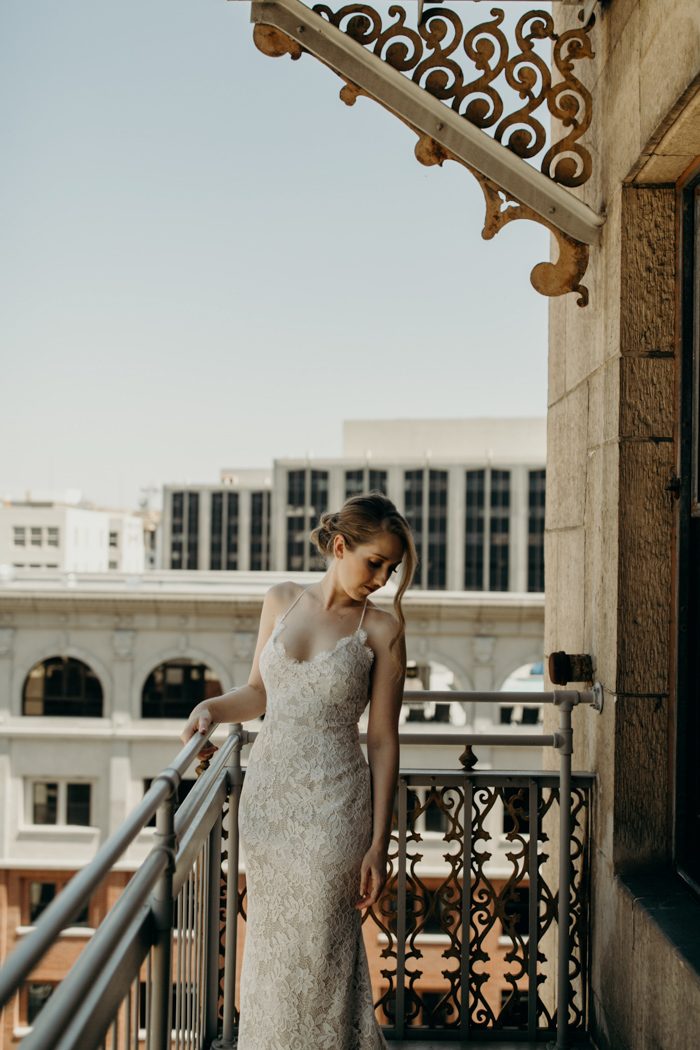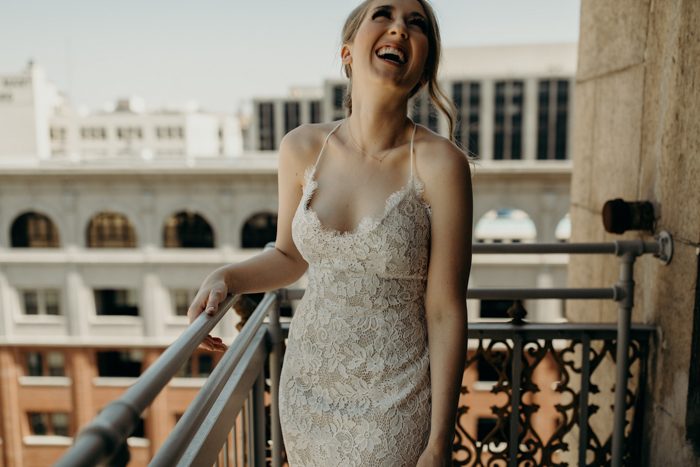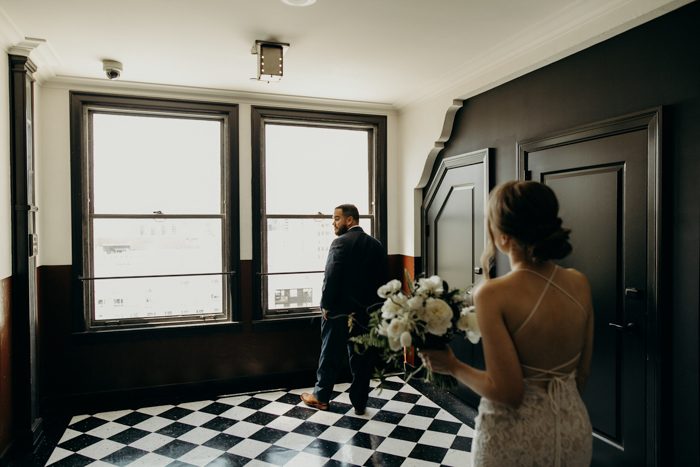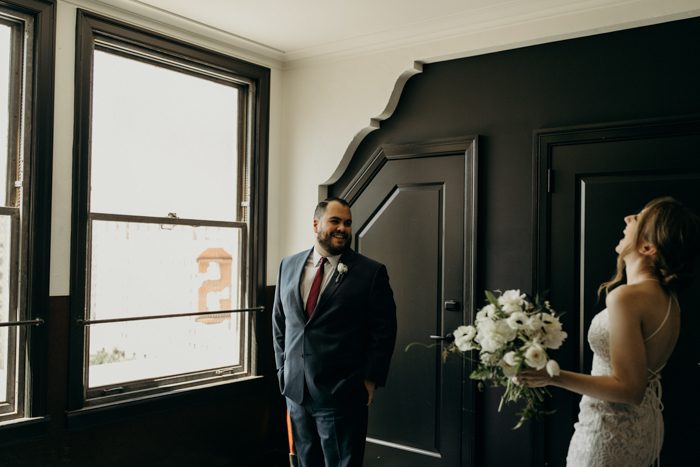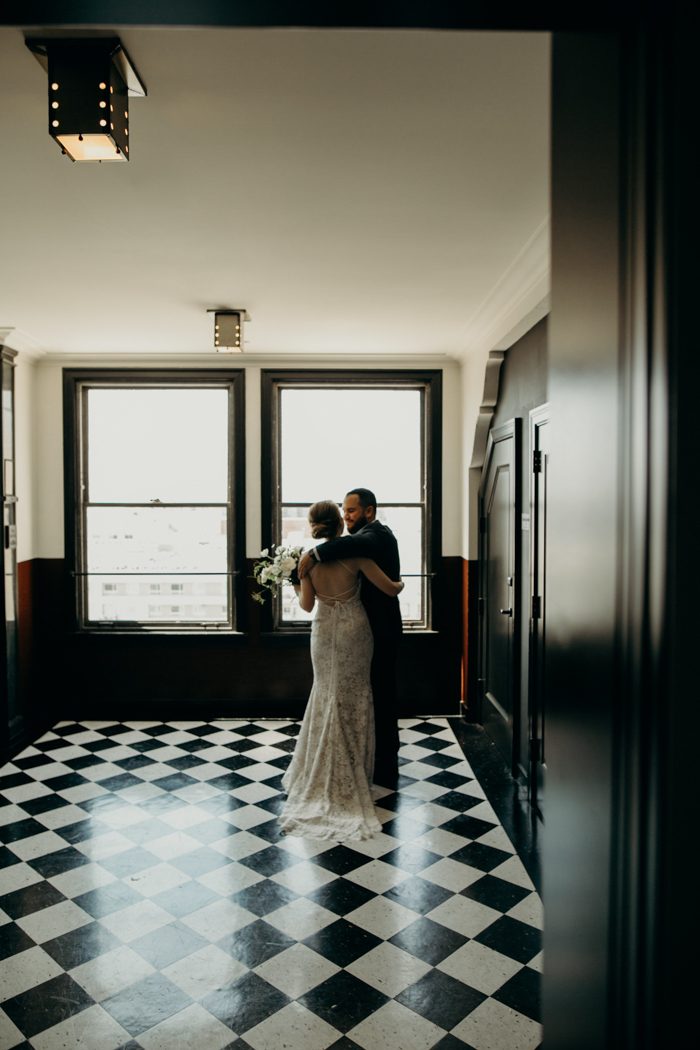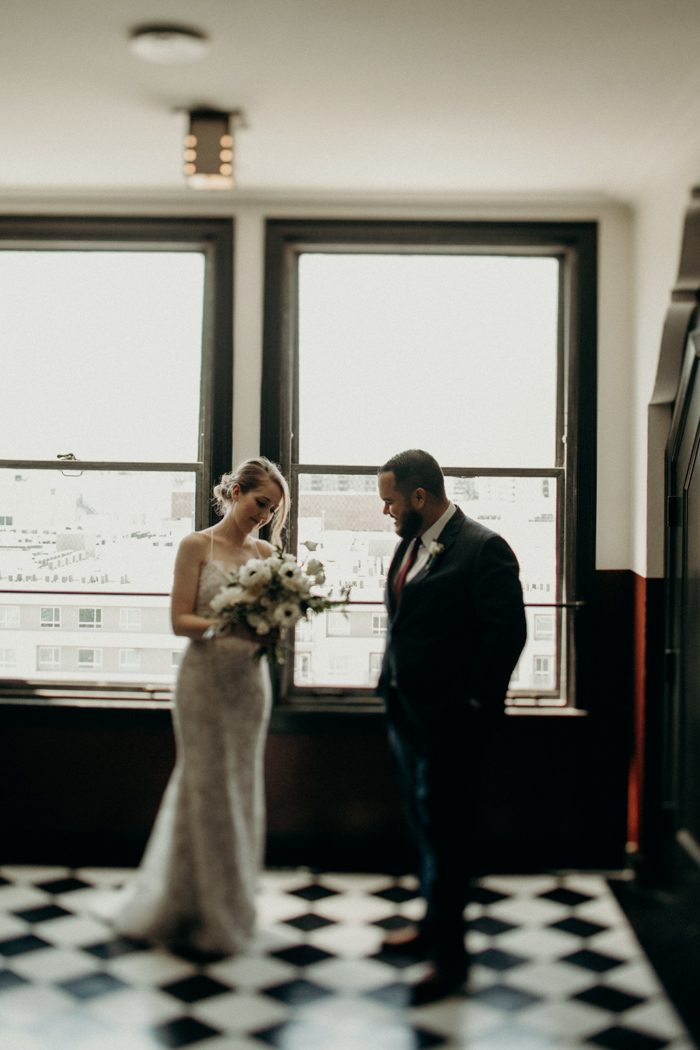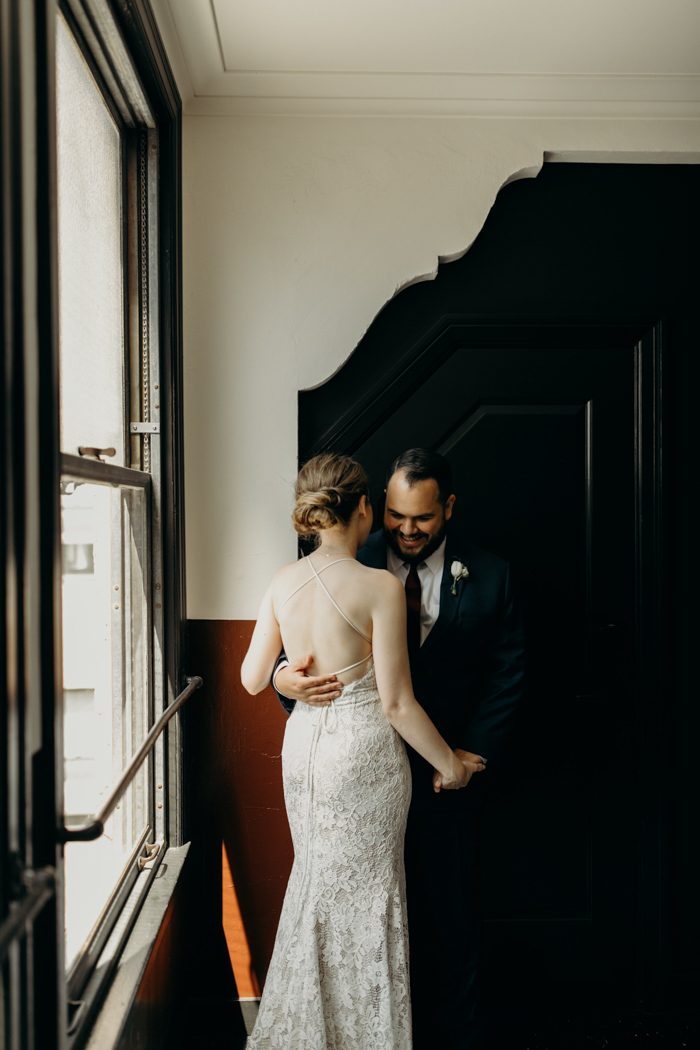 We were lucky enough to randomly find the most incredible photographers via Instagram. They are talented photographers and just fantastic people; the kind of people you are dying to be friends with but you're also ever-so-slightly intimidated by because they're so damn cool! Joe and Kathrina were one of the absolute best decisions we made about our wedding, without a doubt. Our pictures are even better than we could have imagined they would be.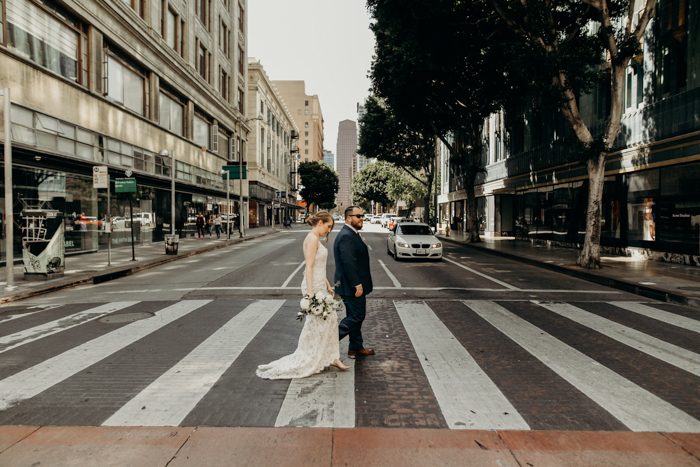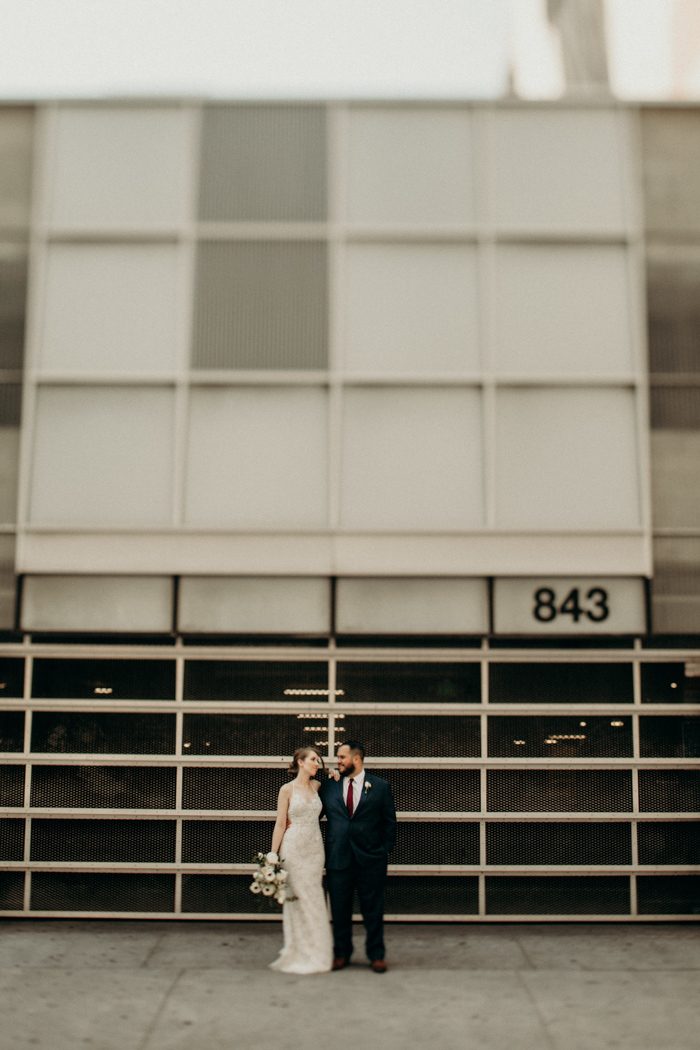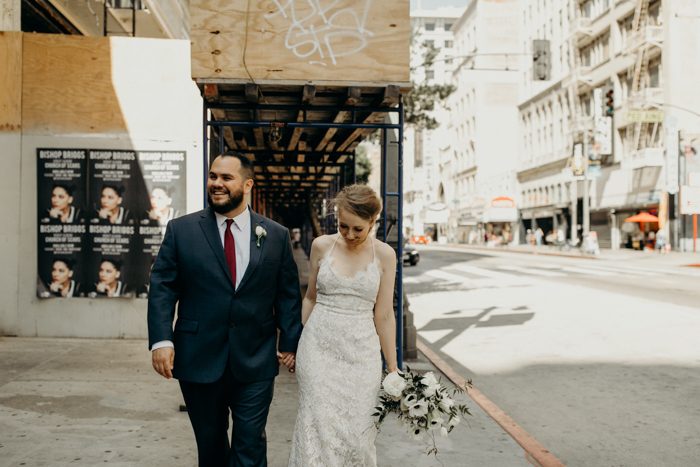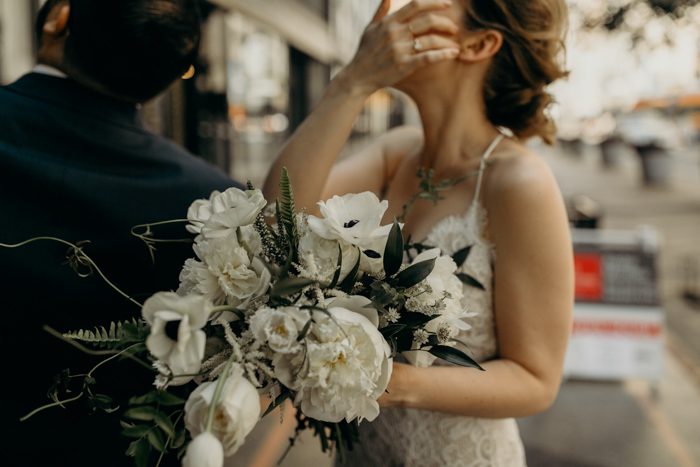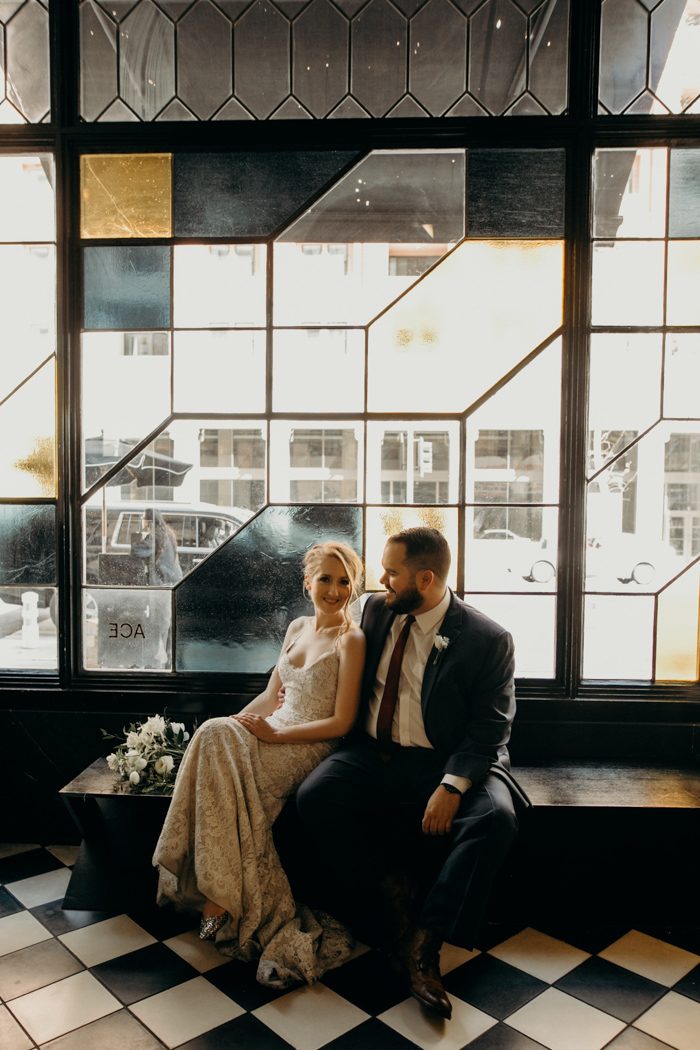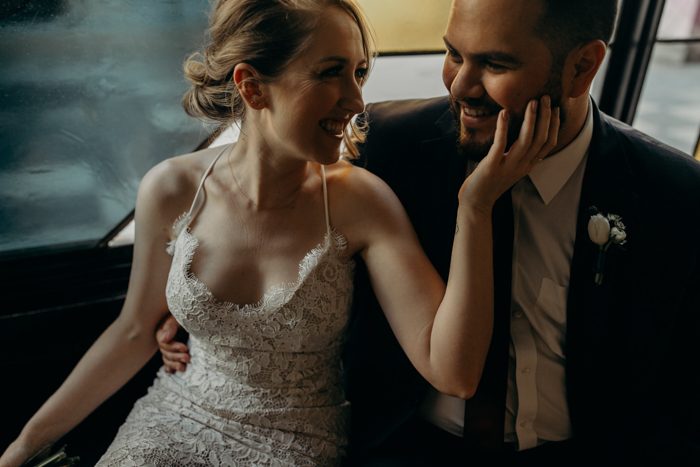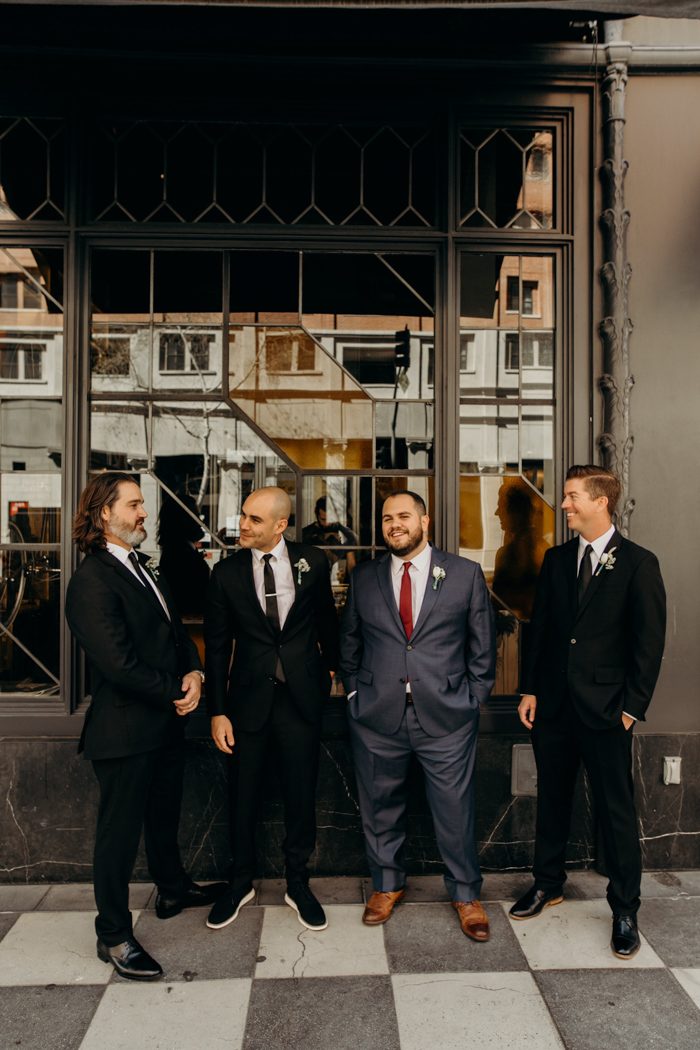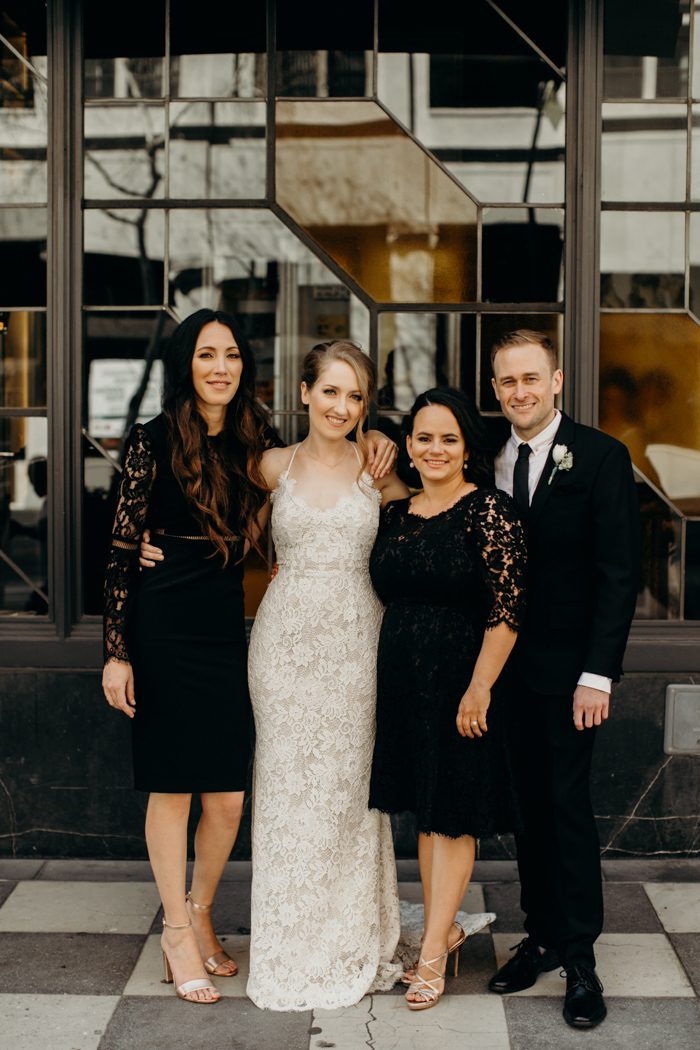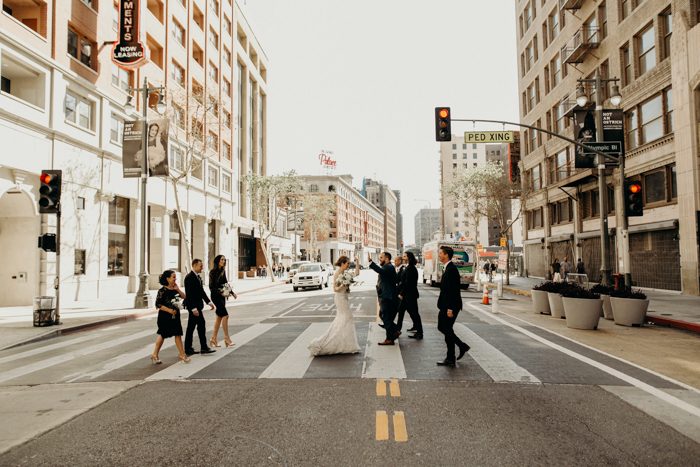 The money you pay for a planner is the absolute best money you'll spend. Whether it's a day-of planner or a full-service planning package, whatever you can do to not stress out and enjoy the day will be one hundred percent worth it. Our planner, Shauna Wise of Palm and Pine Events, was an absolute godsend! Everything went off without a hitch, and we were able to breathe and enjoy every second.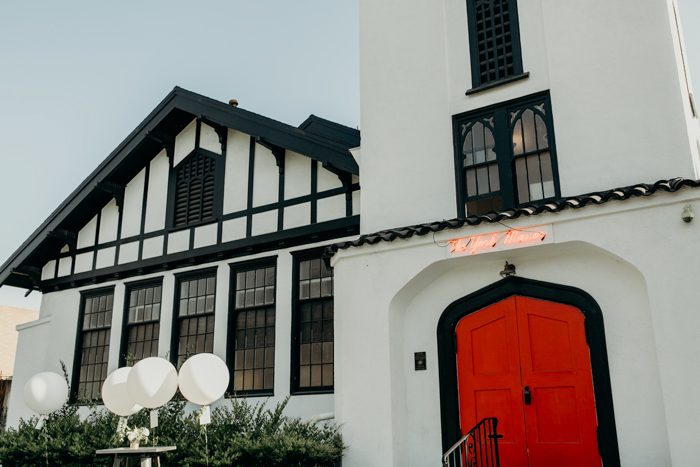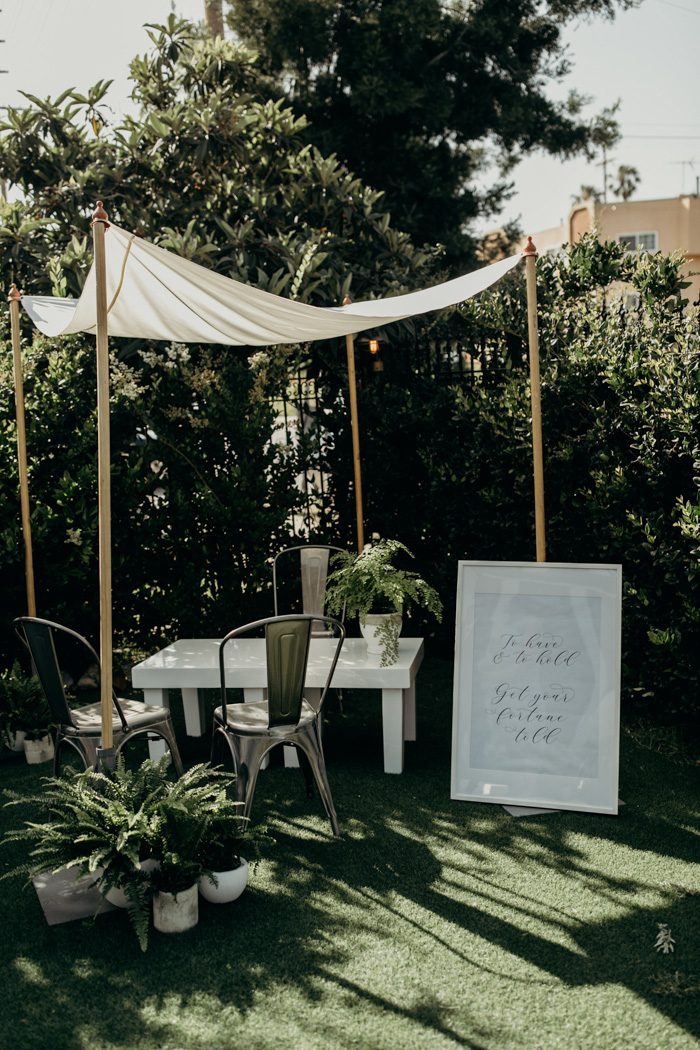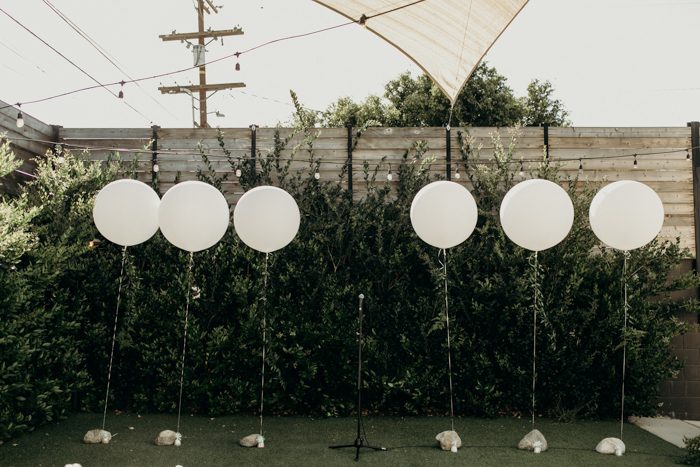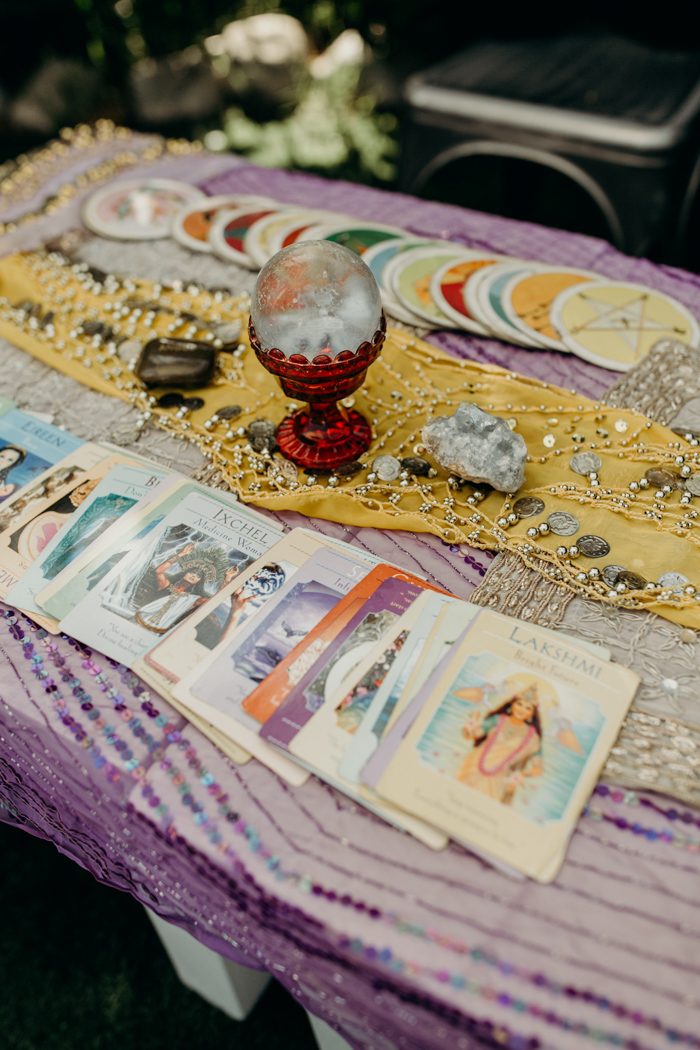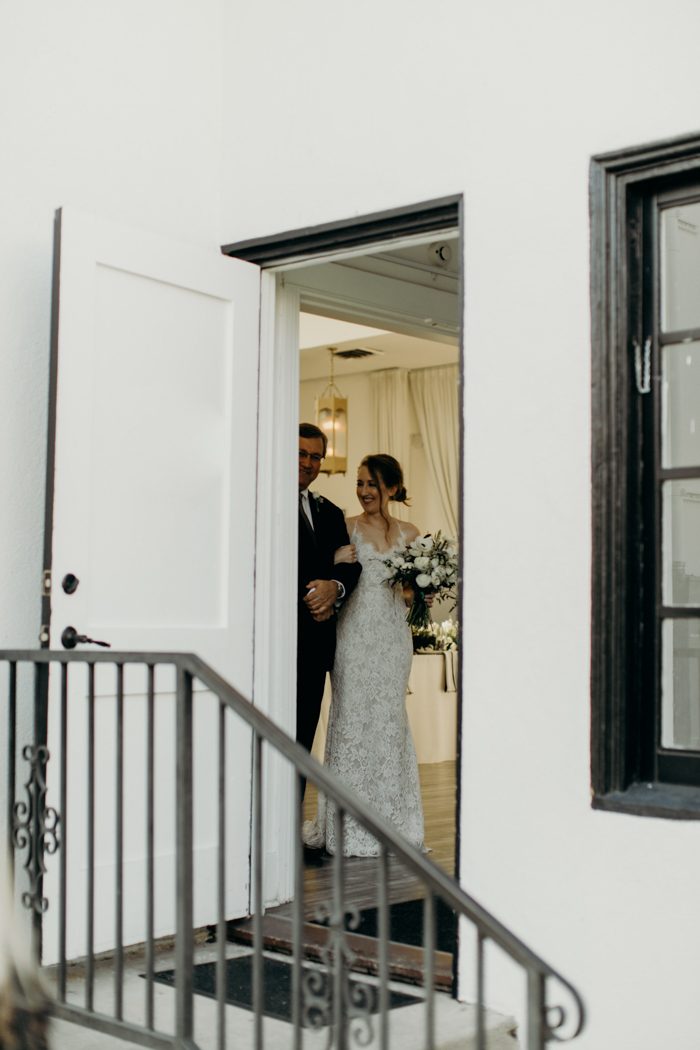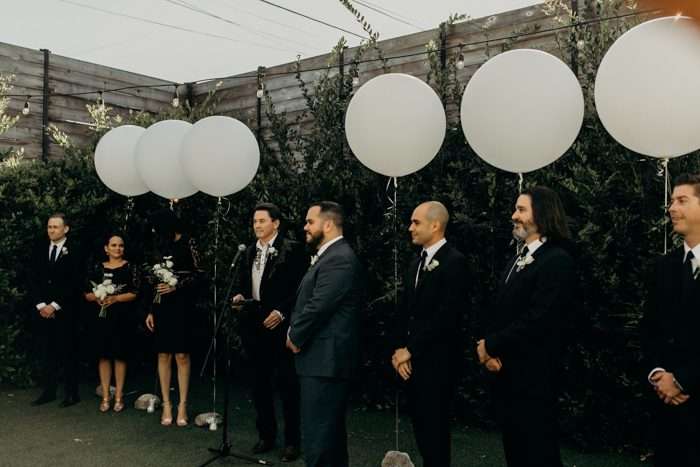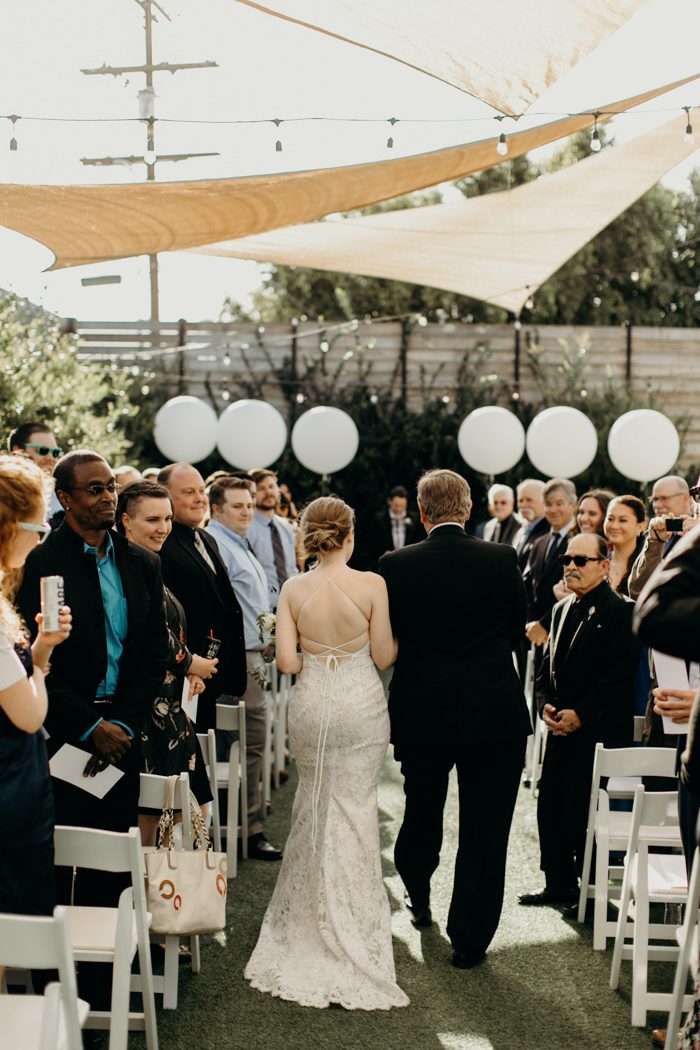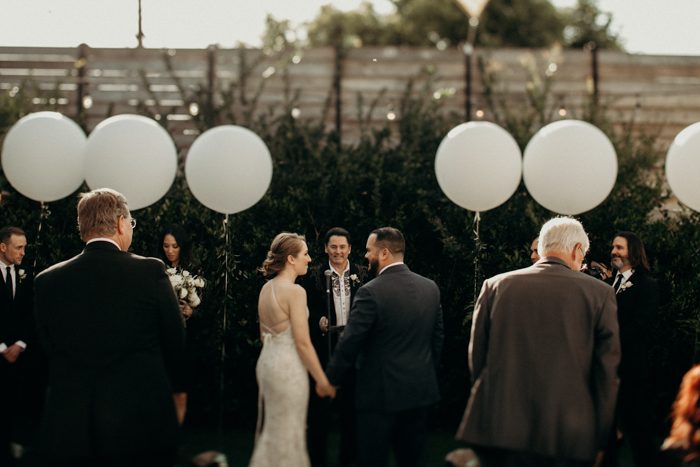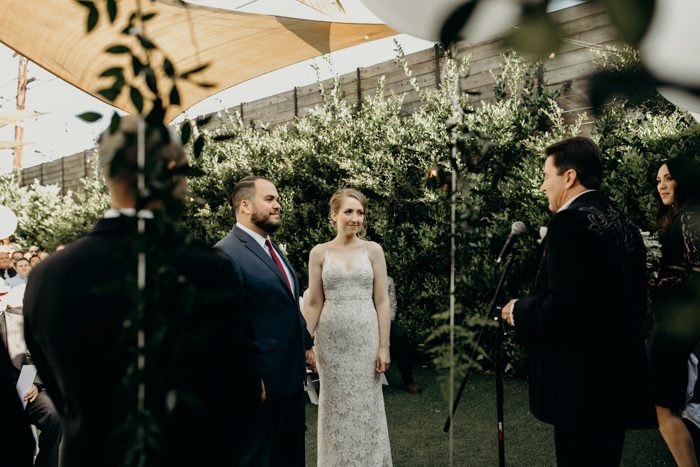 My boss officiated the ceremony because I've known him since I started my career (and far longer than she's known the groom). We kept it short and sweet and, as big fans of equality and justice, added a reading from the Massachusetts Supreme Court decision in Goodridge v. Department of Public Health, which is a beautiful sentiment about both individuality and marriage: "Marriage is a vital social institution. The exclusive commitment of two individuals to each other nurtures love and mutual support; it brings stability to our society. For those who choose to marry… marriage provides an abundance of legal, financial, and social benefits. In return, it imposes weighty legal, financial, and social obligations. Without question, civil marriage enhances the 'welfare of the community.' It is a 'social institution of the highest importance.'
Marriage also bestows enormous private and social advantages on those who choose to marry. Civil marriage is at once a deeply personal commitment to another human being and a highly public celebration of the ideals of mutuality, companionship, intimacy, fidelity, and family. Because it fulfills yearnings for security, safe haven, and connection that express our common humanity, civil marriage is an esteemed institution and the decision whether and whom to marry is among life's momentous acts of self-definition."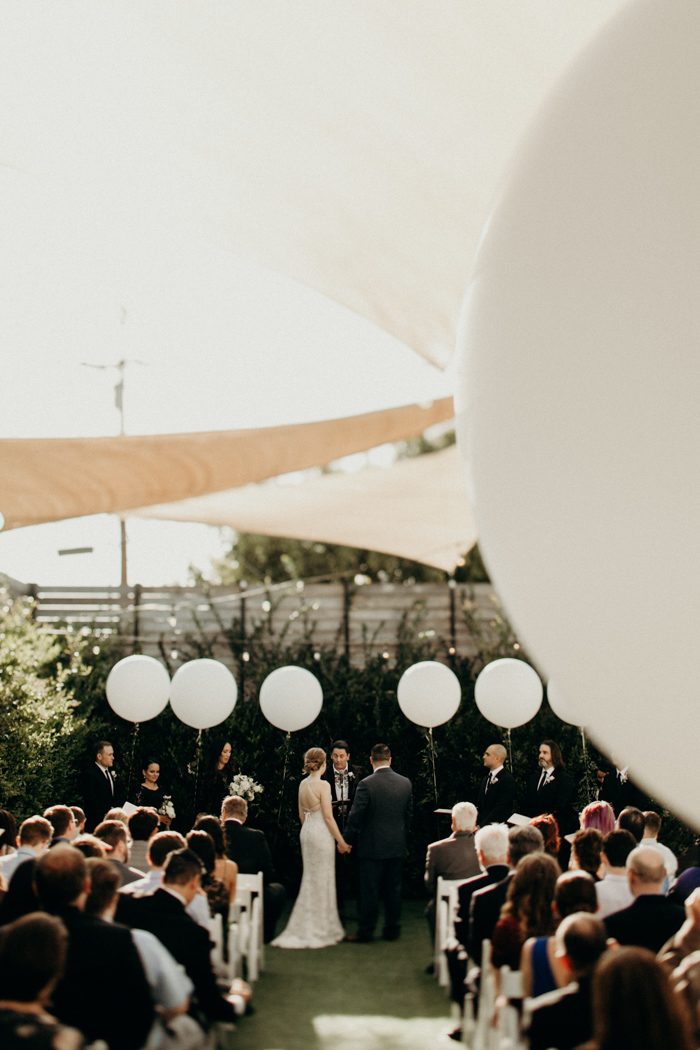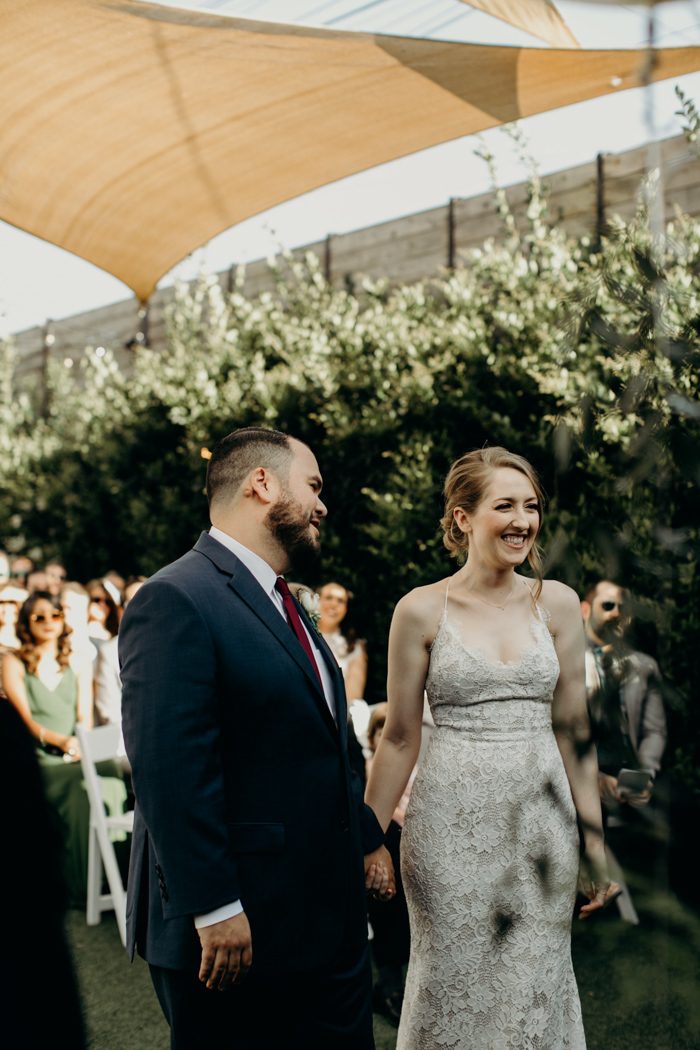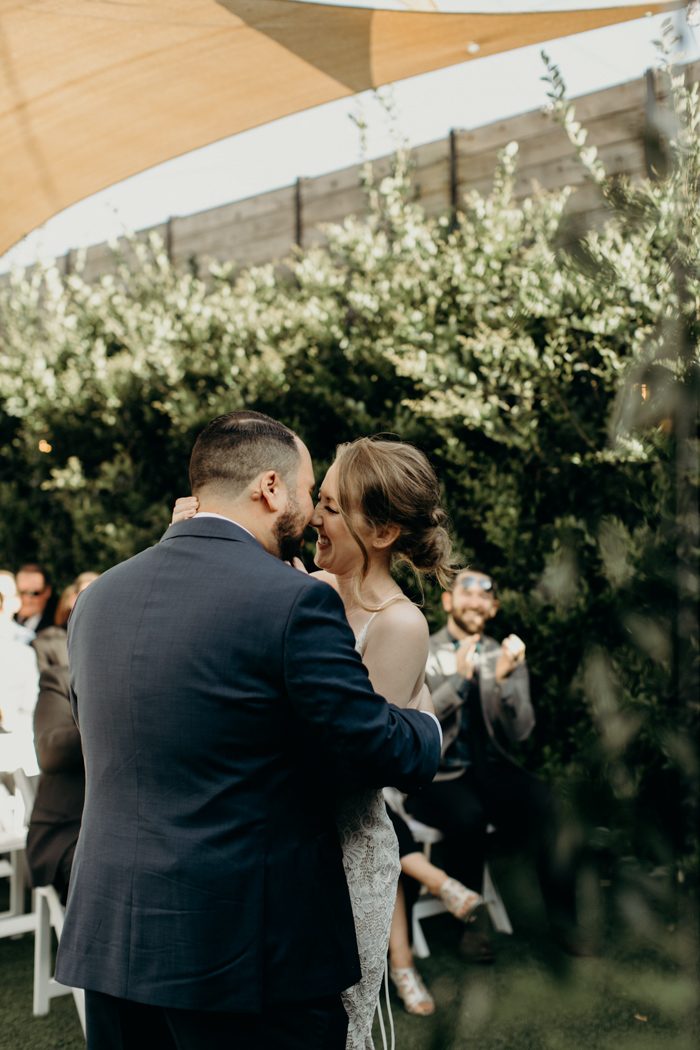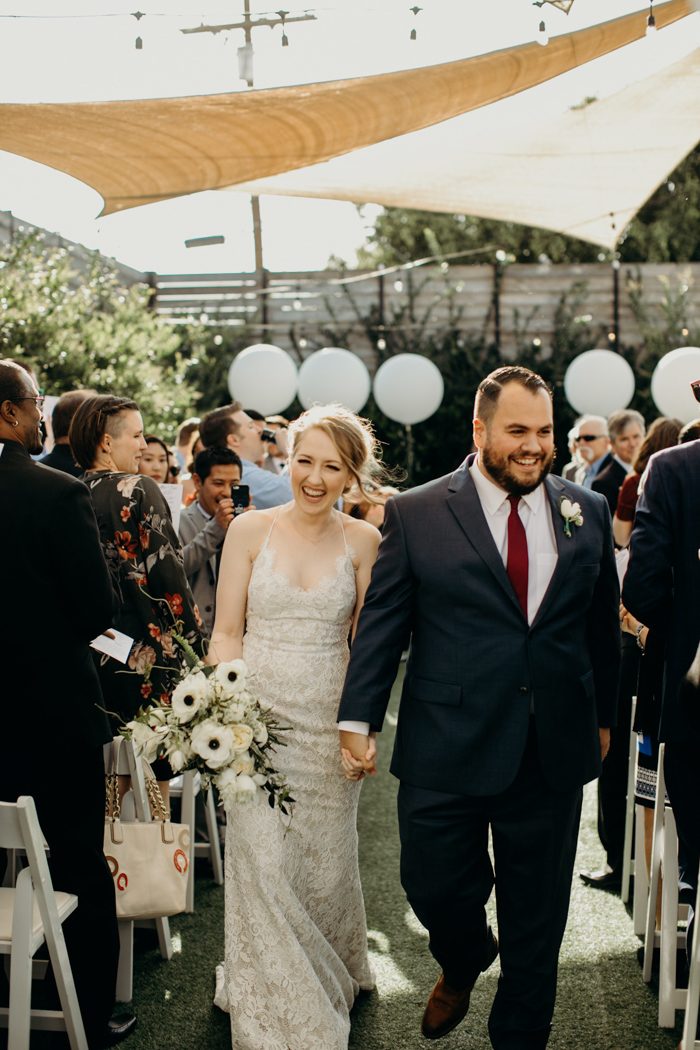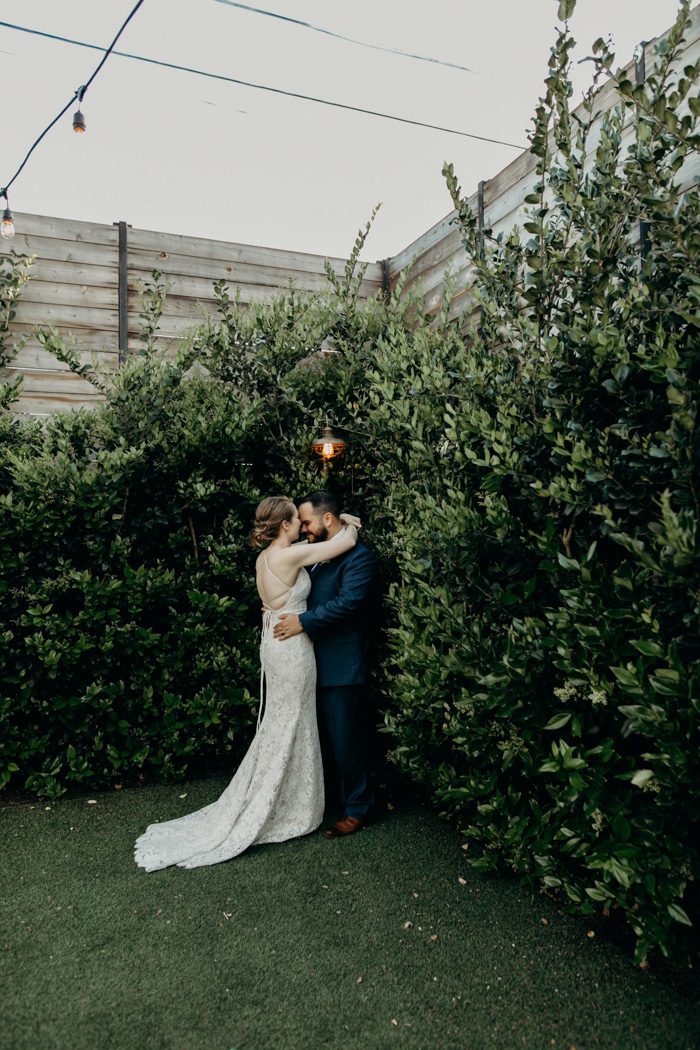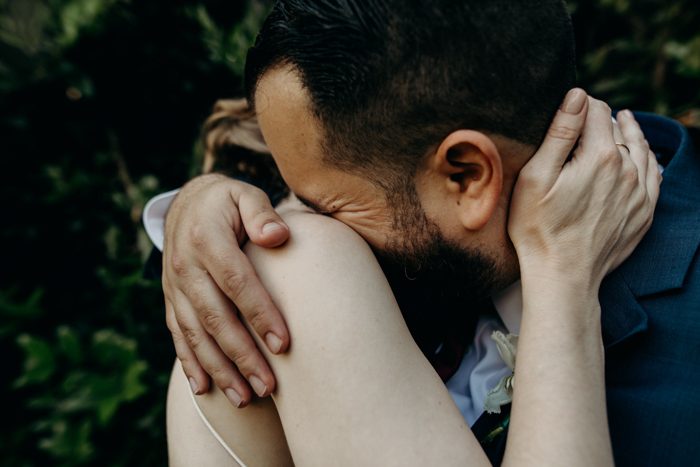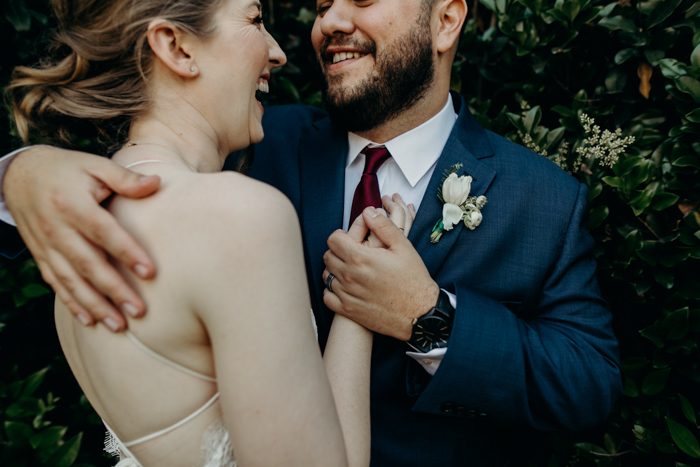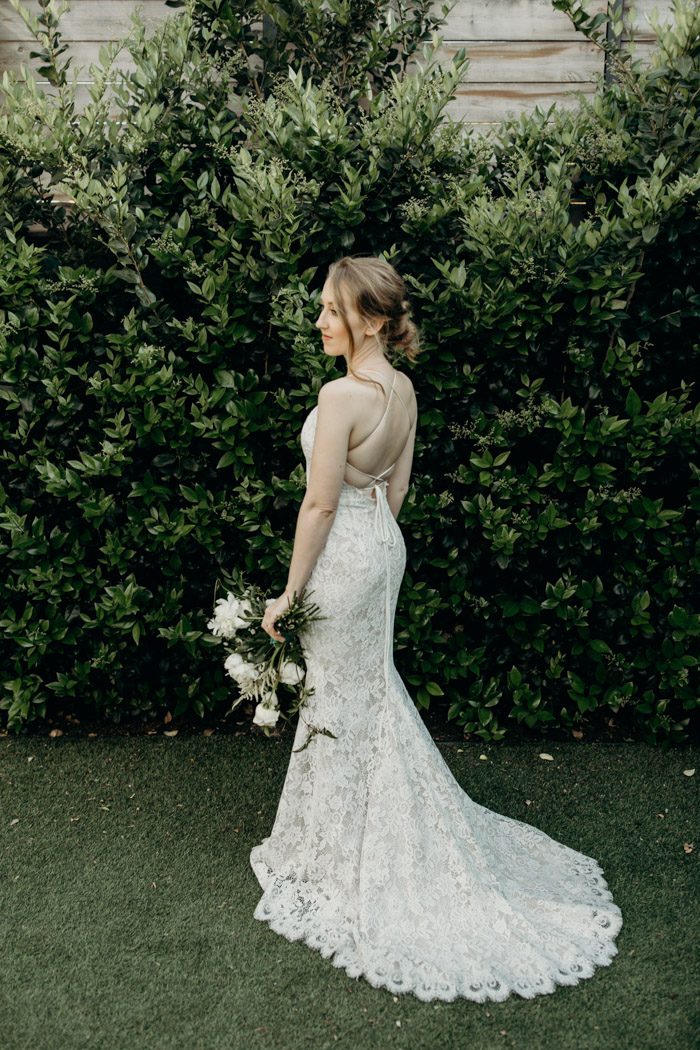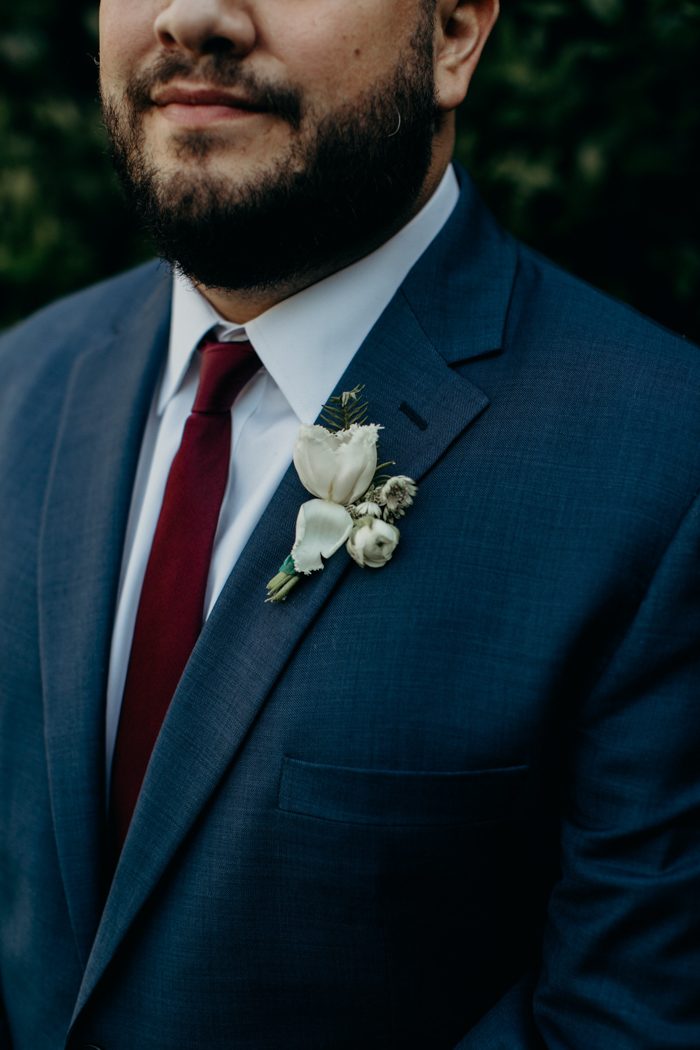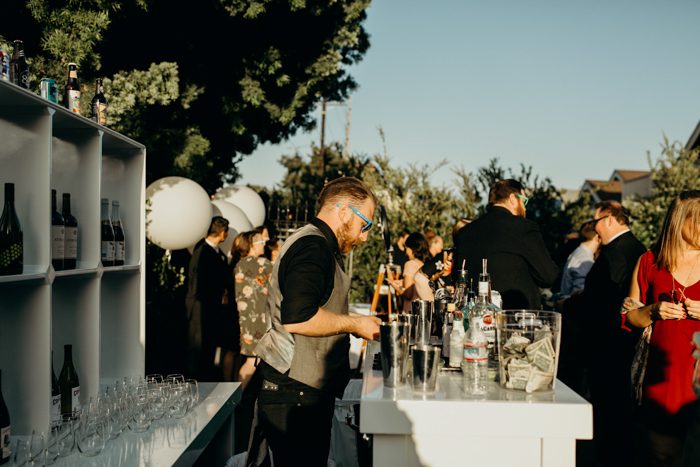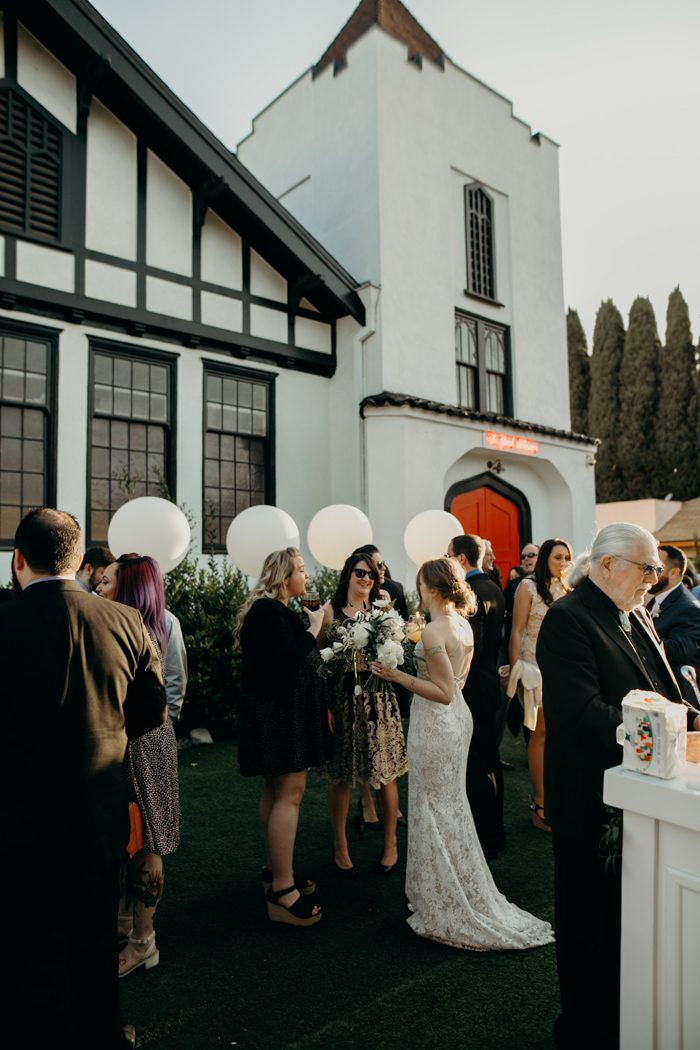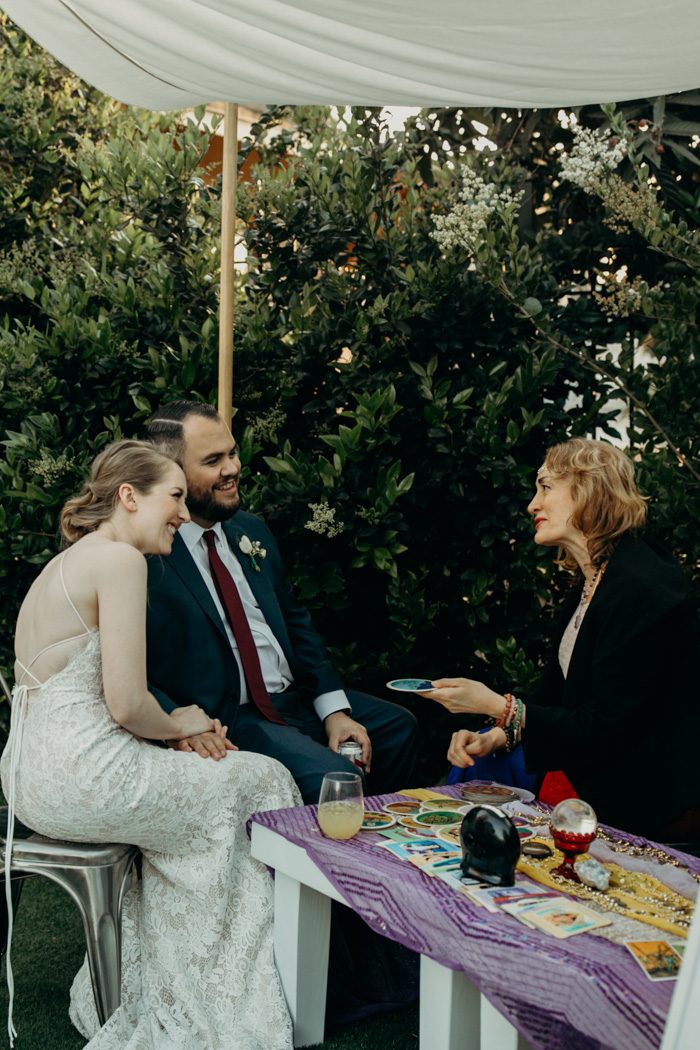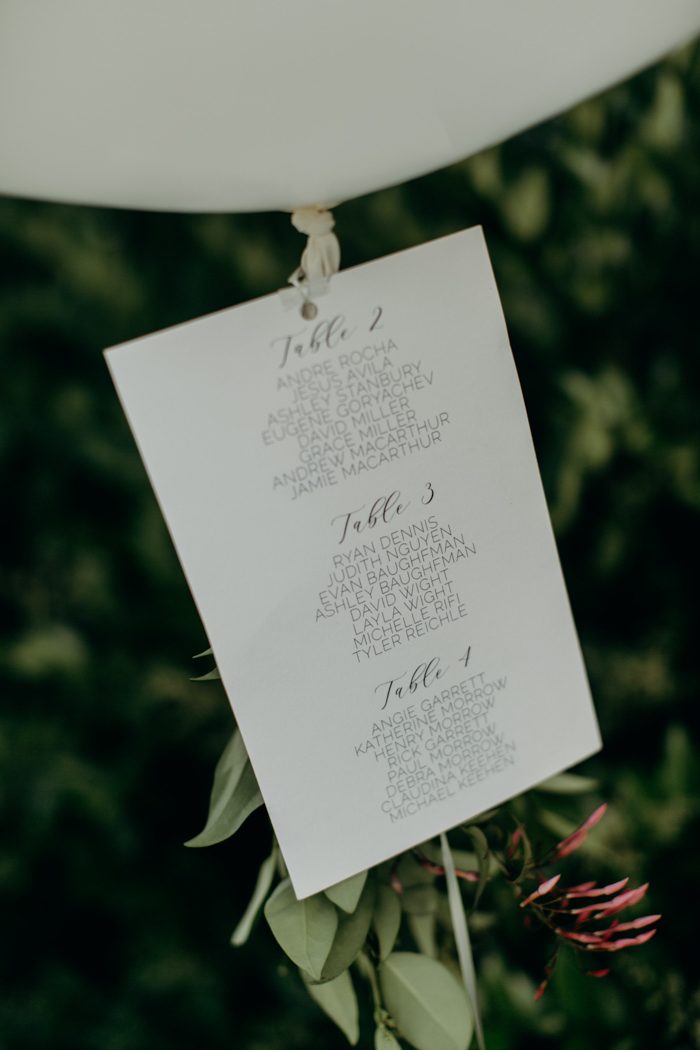 Rather than gifting people with something that they would forget to take home, lose, or end up in a donation pile, we figured we would combine the escort card with a little treat — hence, personalized escort card cookies! We got a text the next day saying they'd saved it and had it with lunch and it was delicious.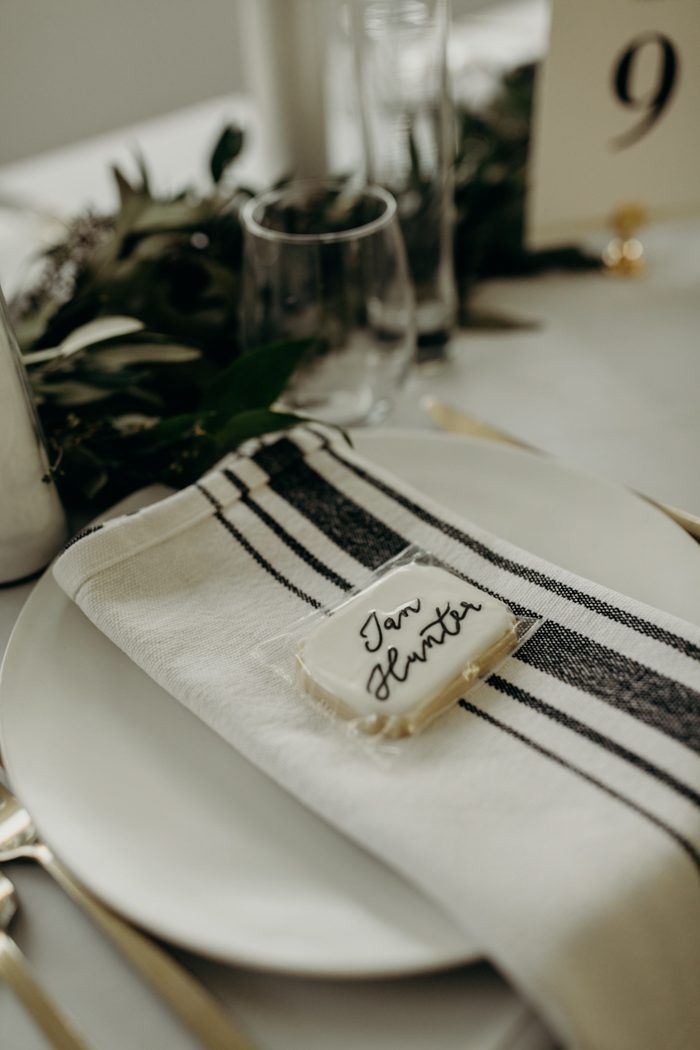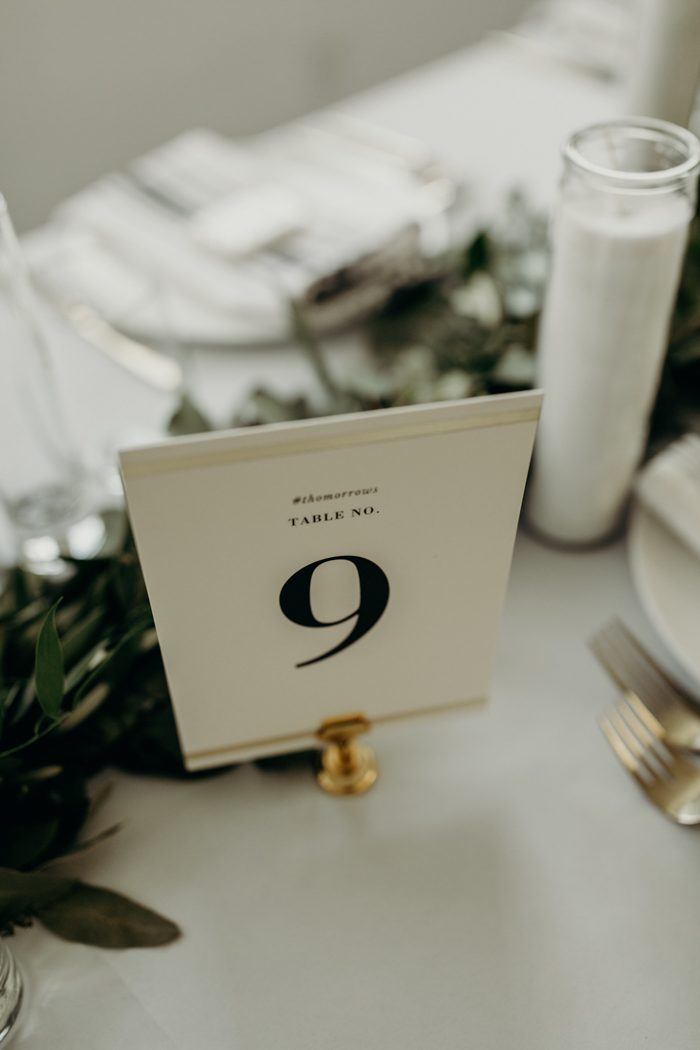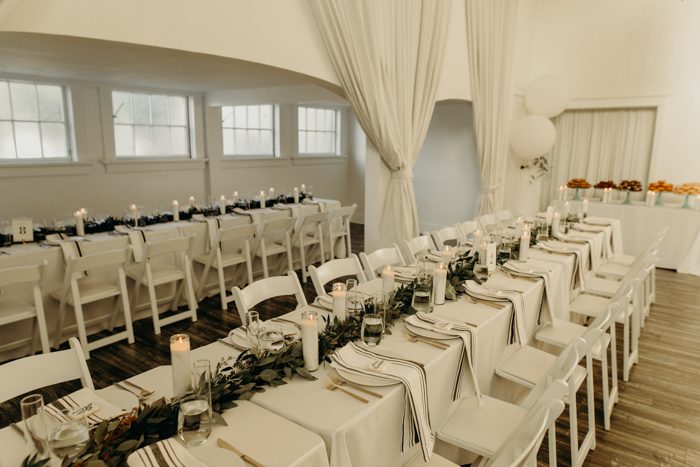 Our favorite moments of the day were the toasts. They were entertaining and lovely and funny and wonderful. At the beginning of dinner, both our dads got up and welcomed everyone. Allison's dad was sappy and sweet and talked about kissing frogs and welcomed Eric into the family. Eric's dad told funny stories about Eric as a kid and cracked everyone up. After dinner, the best man and the maid of honor gave their toasts. Eric's brother, the best man, told the guests that 10 times out of 10, he'd pick the bride to be on his dodgeball team over the groom. The maid of honor talked about how she and Allison have been through thick and thin together. The toasts have always been the most personal, beautiful moment of a wedding for us, and our friends and family absolutely did not disappoint!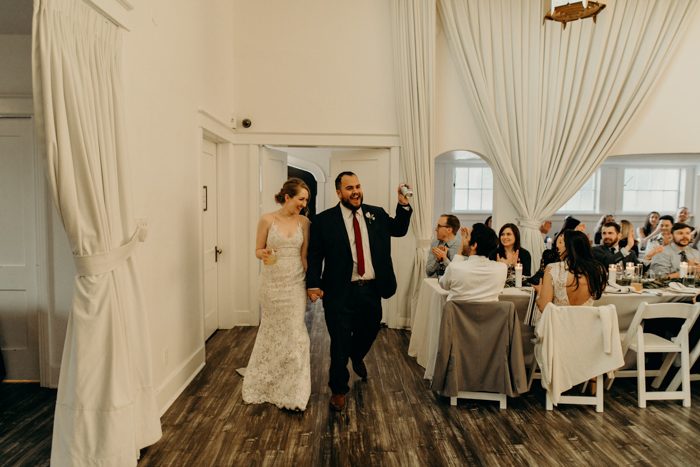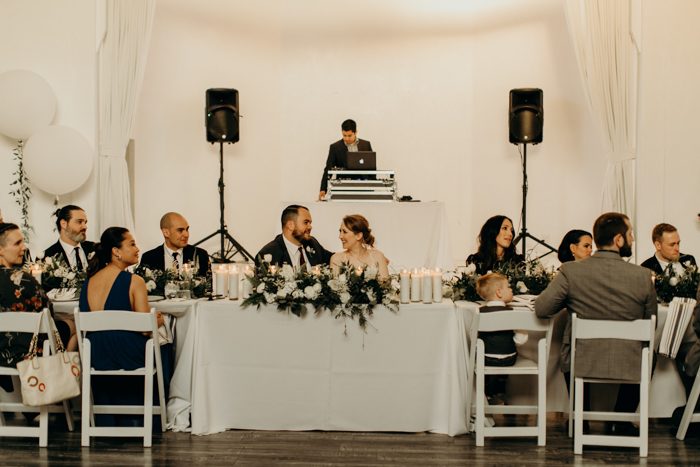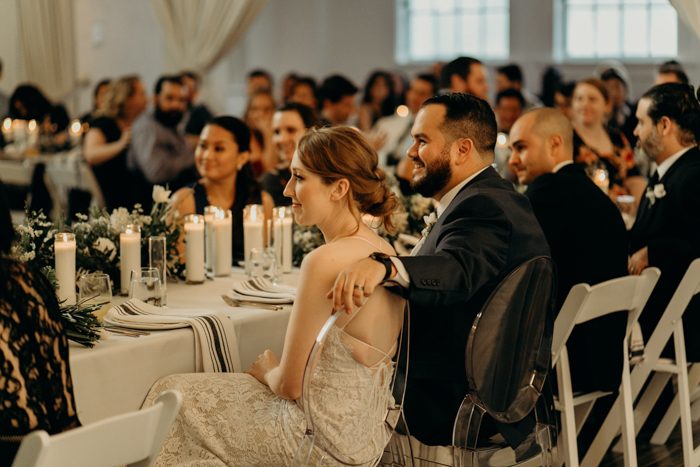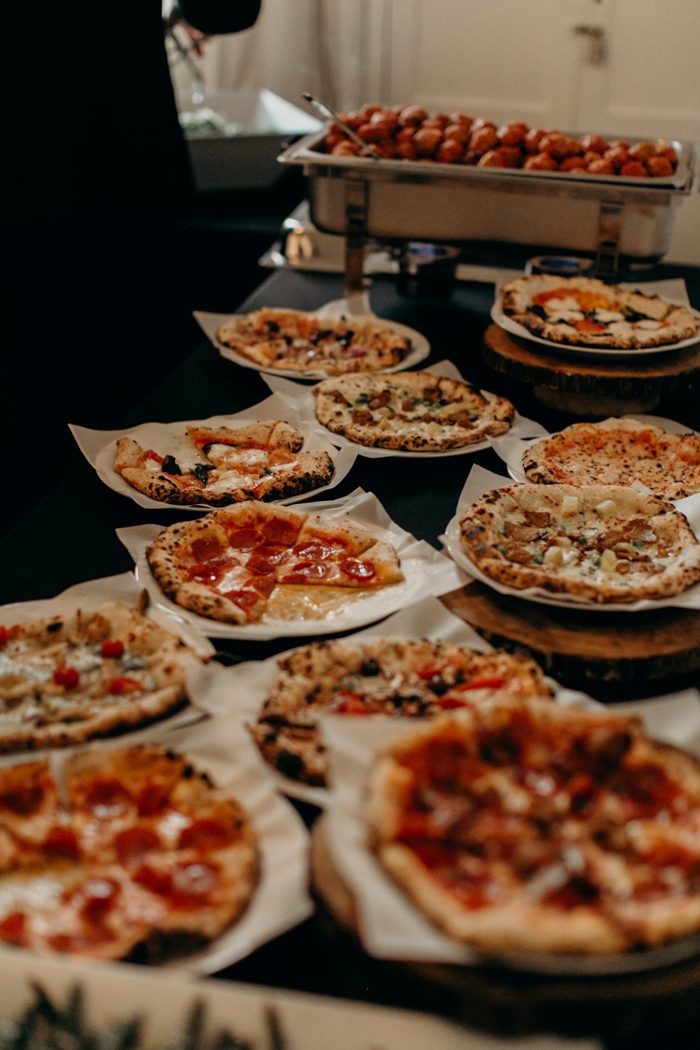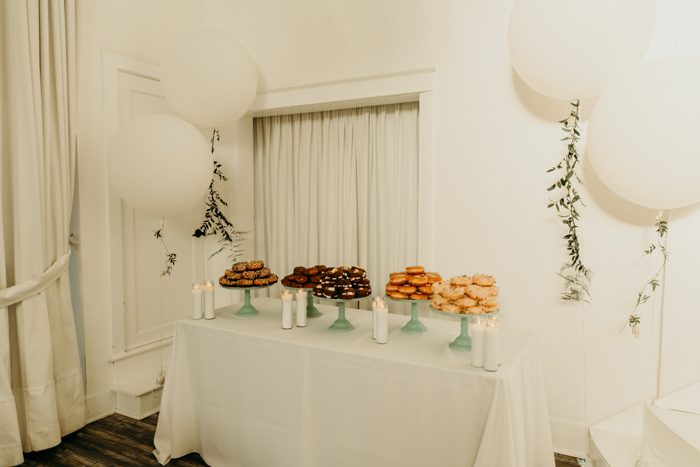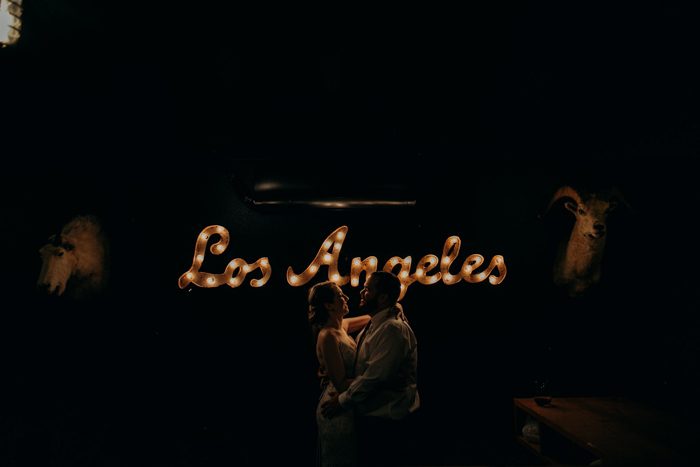 Congratulations to Allison and Eric, and a big thanks to Joe + Kathrina for sharing this lovely wedding at York Manor with Junebug! Love the look of an all-white wedding? This backyard New Brunswick wedding was whimsical in white!