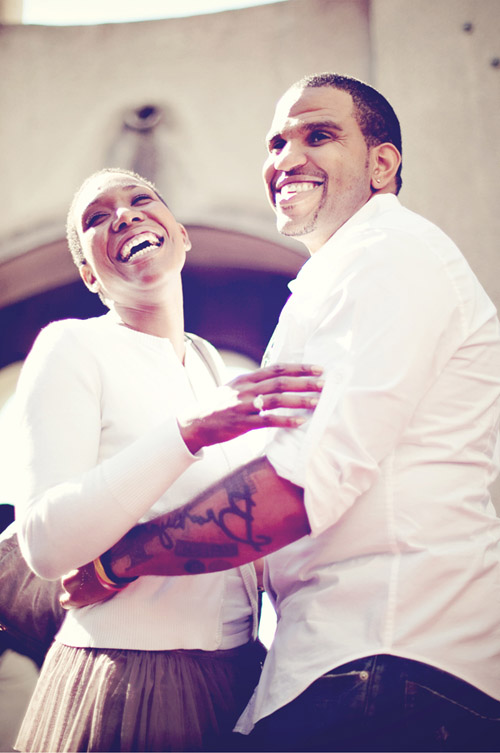 I love the infectious joy in these surprise proposal and engagement photos from Taken By Light Photography. New Yorkers Brandi and Everett just recently got engaged and tied the knot in a secret ceremony at San Francisco's City Hall, and it's clear from the pictures, that they are a perfect match. Check out this adorable couple and their sweet story below!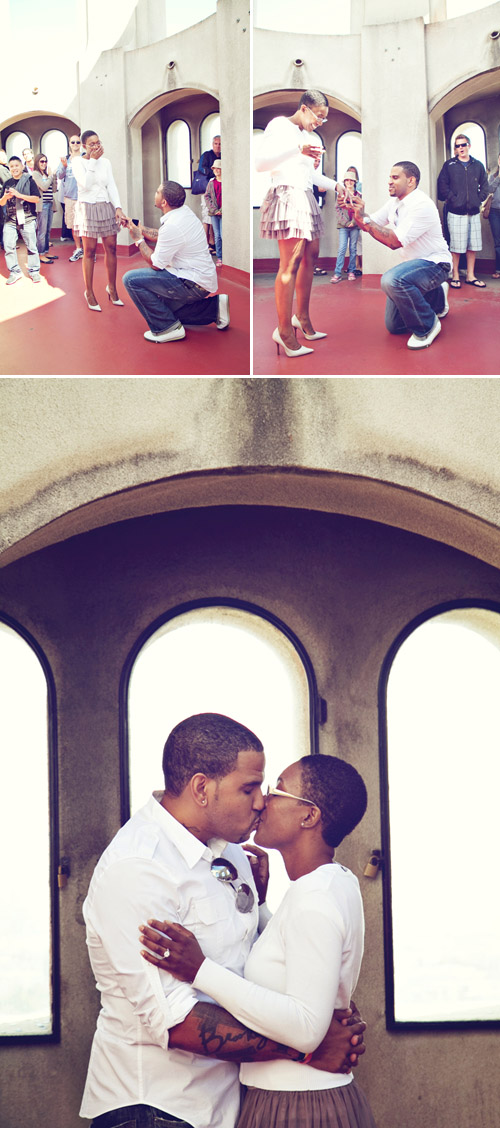 When Everett was asked to fly out to San Francisco for a few weeks on business, he asked his love of seven years, Brandi, to join him. Once the trip was set, the couple hatched a secret plan to have a hush-hush civil marriage ceremony at City Hall once they arrived in town. Brandi began to search for photographers who would capture their wedding ceremony, and settled on Taken By Light Photography. Everett then contacted them on his own, employing their help to also capture his surprise "official" proposal to Brandi at the Coit Tower.
When Everett dropped onto one knee, the crowd was unable to contain their excitement, and a very surprised Brandi was smiling, laughing and crying – all at the same time.

After Brandi said yes, the couple ventured out into the city for their engagement session. One of Brandi's requests was to find a location with "lots and lots of bricks," so the couple and their photographer journeyed to Fort Point, near the Golden Gate Bridge. I love the way the images turned out!

Che and Paul of Taken By Light Photography say that Everett and Brandi were a joy to shoot, filling the entire day with laughter and smiles. The couple danced – and even sang – their way through the photo session. Too cute for words! Congrats Everett and Brandi, and thank you for sharing your story with us!