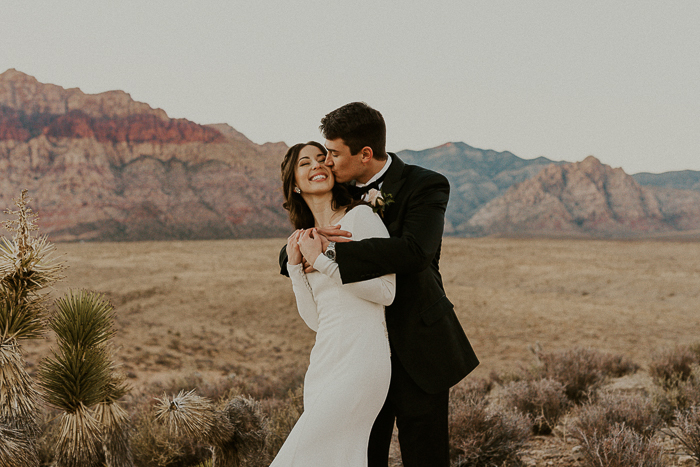 Weddings may look a little different these days, but they're not missing the one thing that matters most–love. Kaitlin and Cody's Red Rock Canyon wedding was small and intimate, but it was also a day full of sweeping desert views, unbridled happiness, and tears of joy. Not to mention fabulous floral arrangements from Elopement Las Vegas and a Justin Alexander wedding dress that was as timeless as it was glamorous.
After saying "I do" in a simple and stunning ceremony, the newlyweds gallivanted around the park with Junebug member Hotzel Photography. And we have to say, they shot some of the most beautiful wedding portraits we've seen to date. And to end their dream day, they enjoyed dinner and drinks with their closest friends and family at a Ruth's Chris steakhouse. So whether you're planning your own micro wedding or you want an adventure elopement in a faraway place, these desert nuptials are sure to inspire.
The Couple:
Kaitlin and Cody
The Wedding:
Red Rock Canyon National Park, Las Vegas, Nevada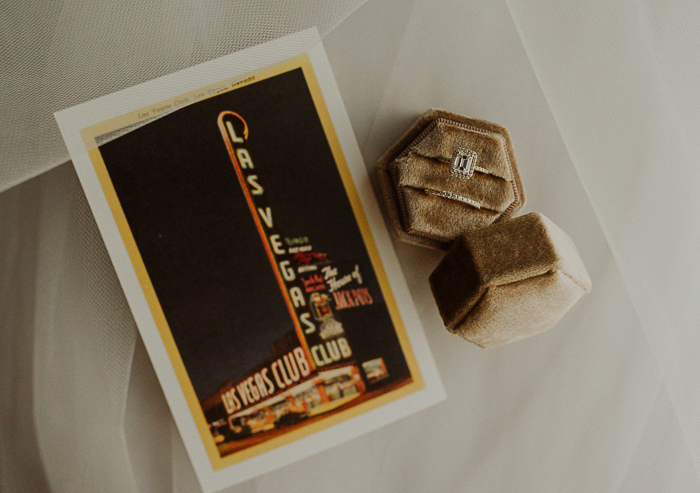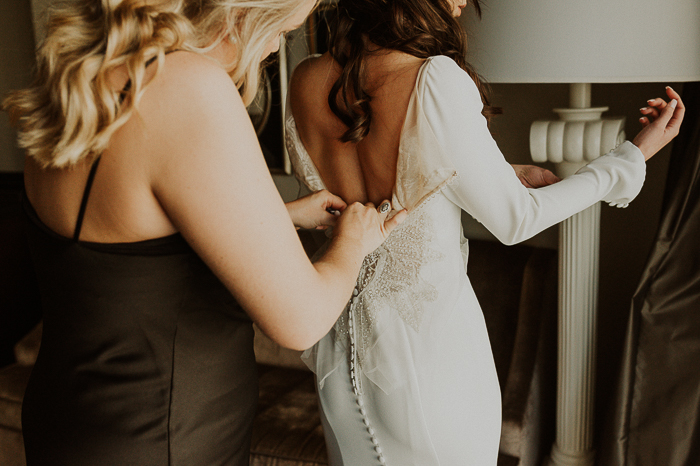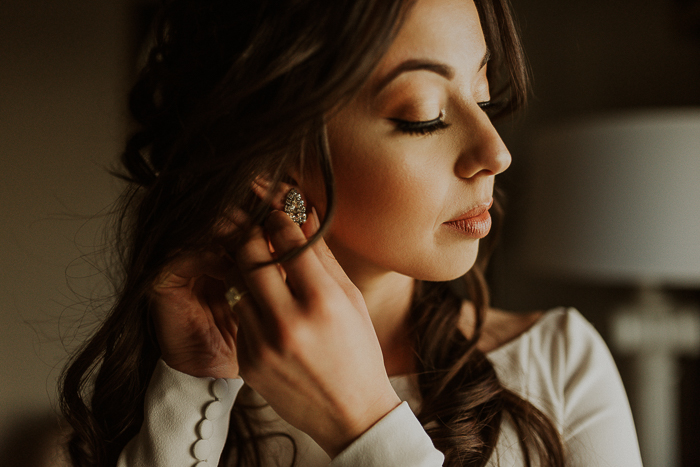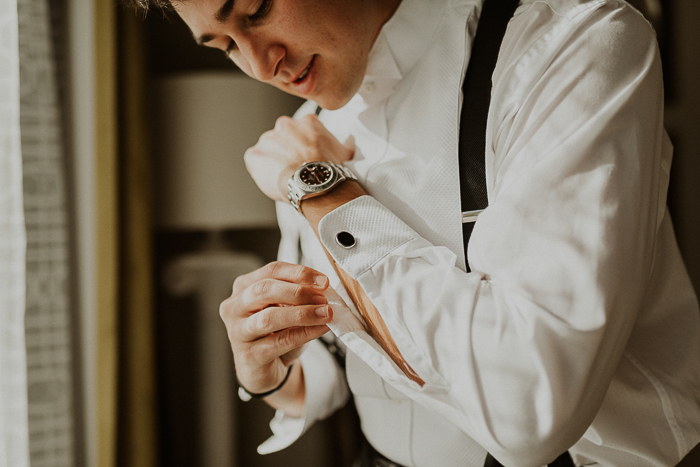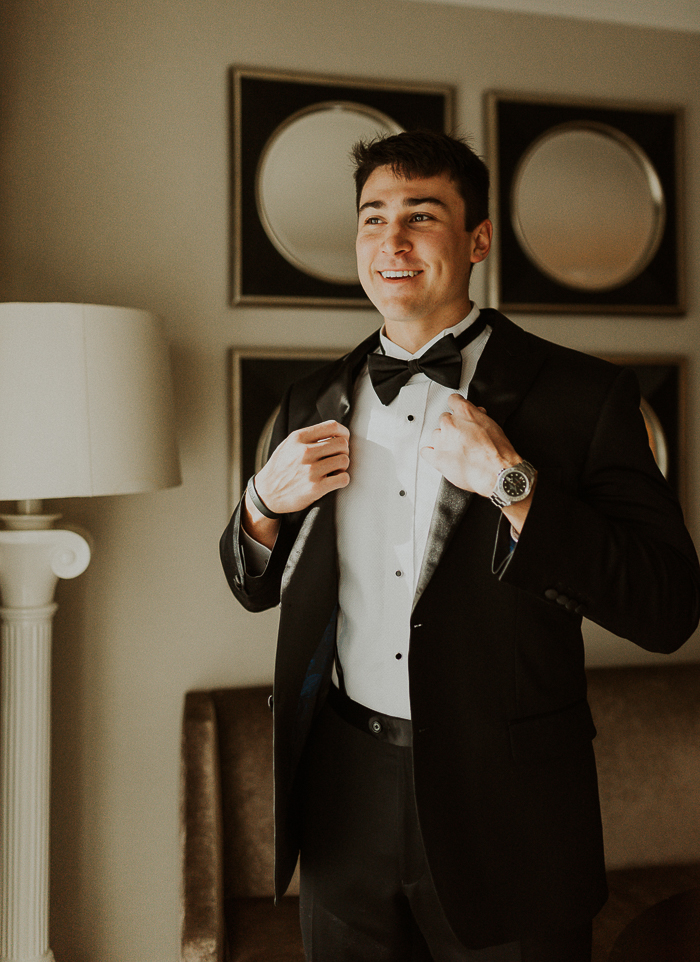 A Surprise Music Choice
Initially, we had chosen an instrumental song for our bridal party to walk out to. When the music started, and we all heard Elvis singing "Can't Help Falling in Love," it was such a surprise, but we all immediately started crying because it felt so right and fit the moment more perfectly than any other song we could have picked. Plus, we got married in Vegas, so we suppose Elvis had to be incorporated somehow.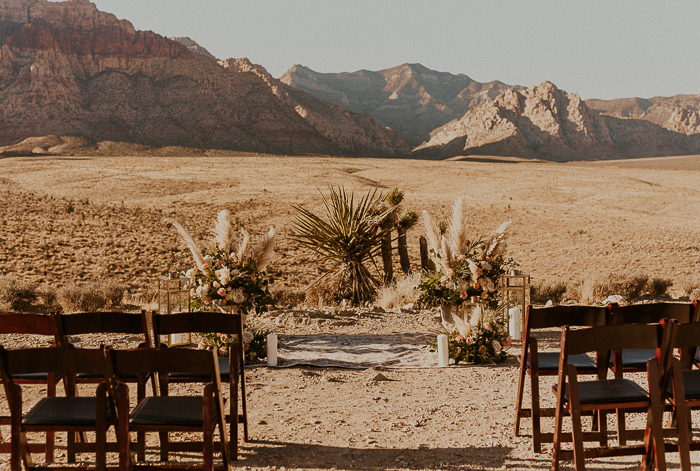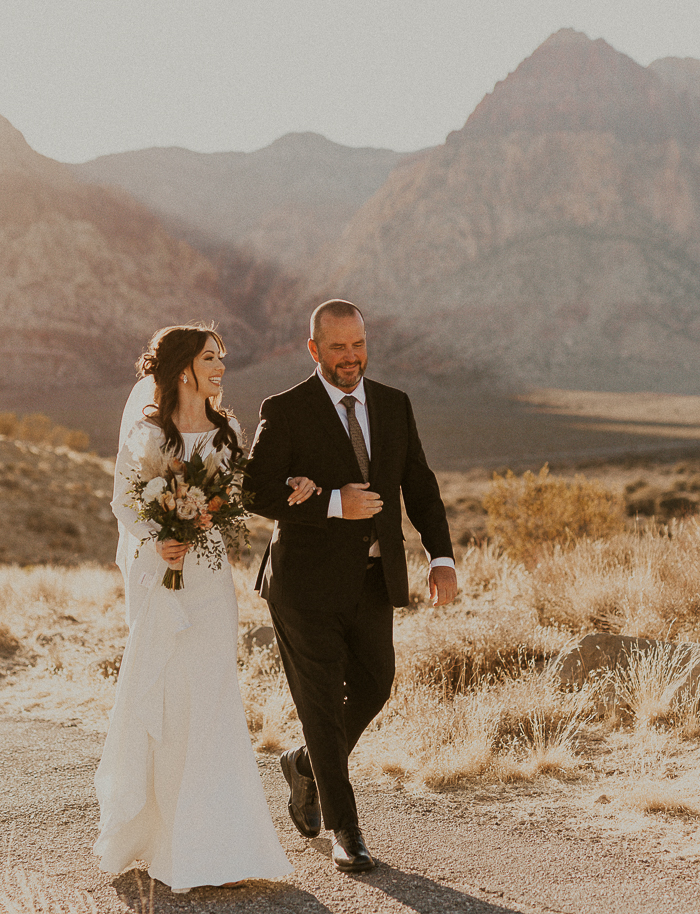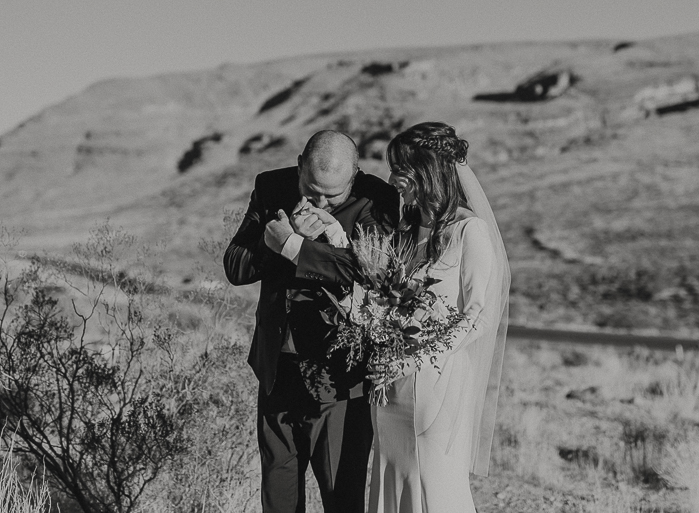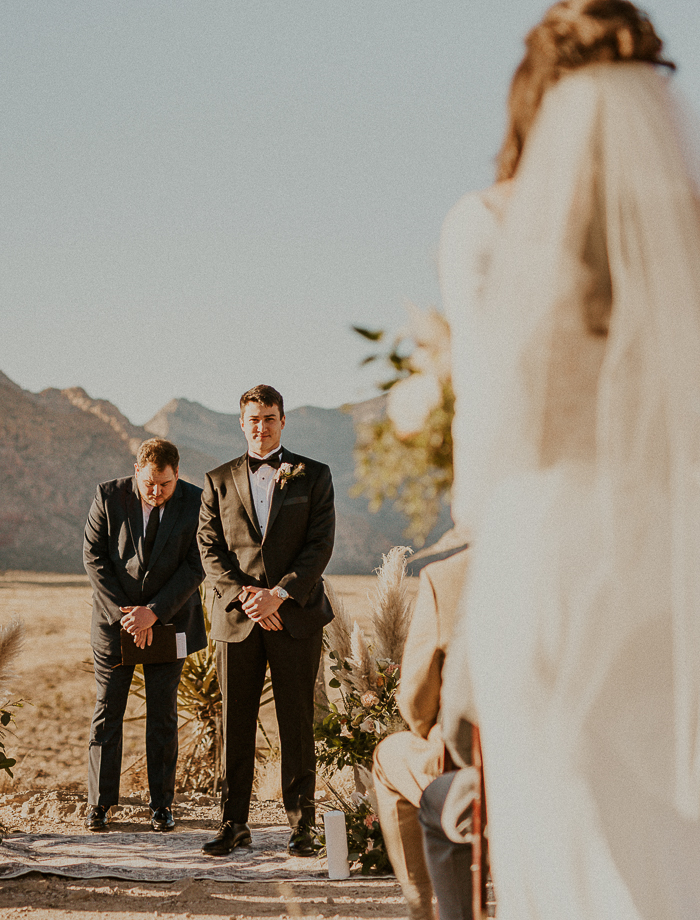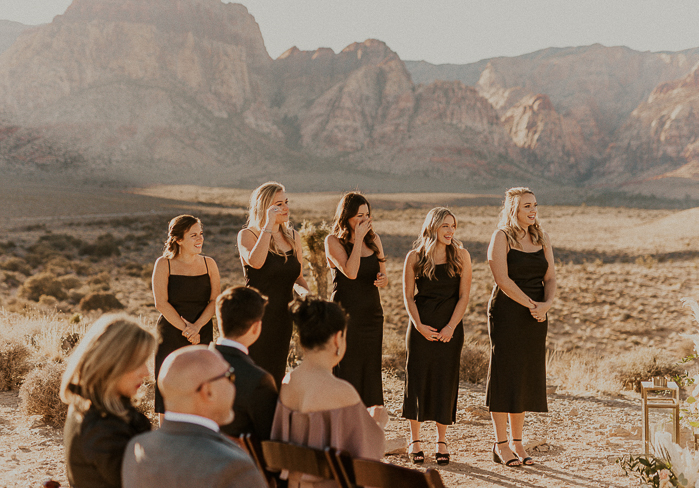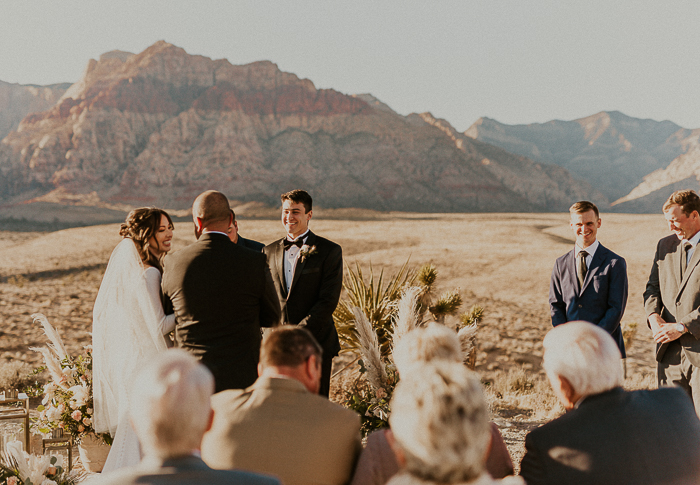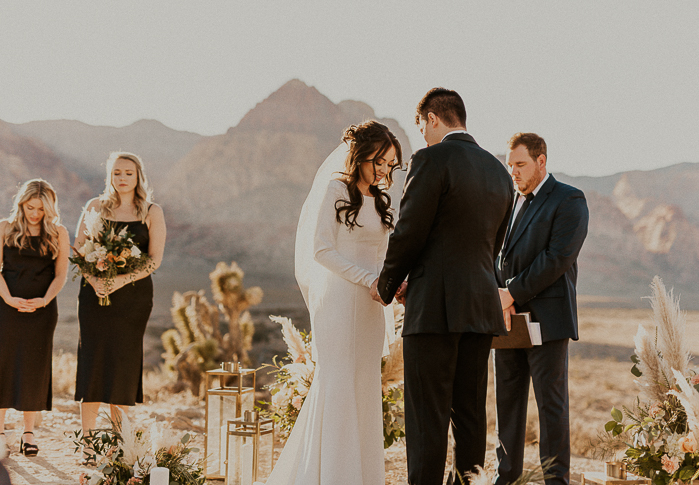 A Close Friend Acting As An Officiant
We got one of our very best friends to officiate our wedding. We were already going to be in a new place, far from home, and we wanted someone standing up there with us that really knew us and our relationship. The ceremony was so much more personal and special coming from him.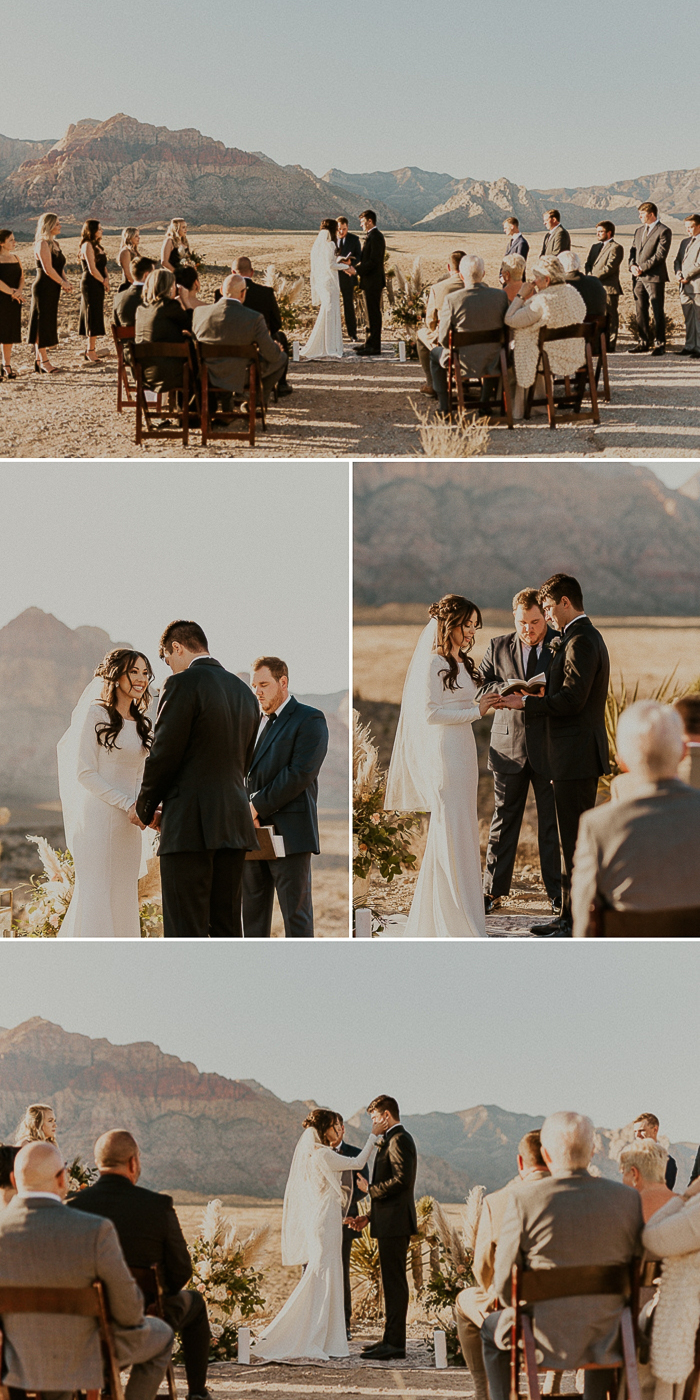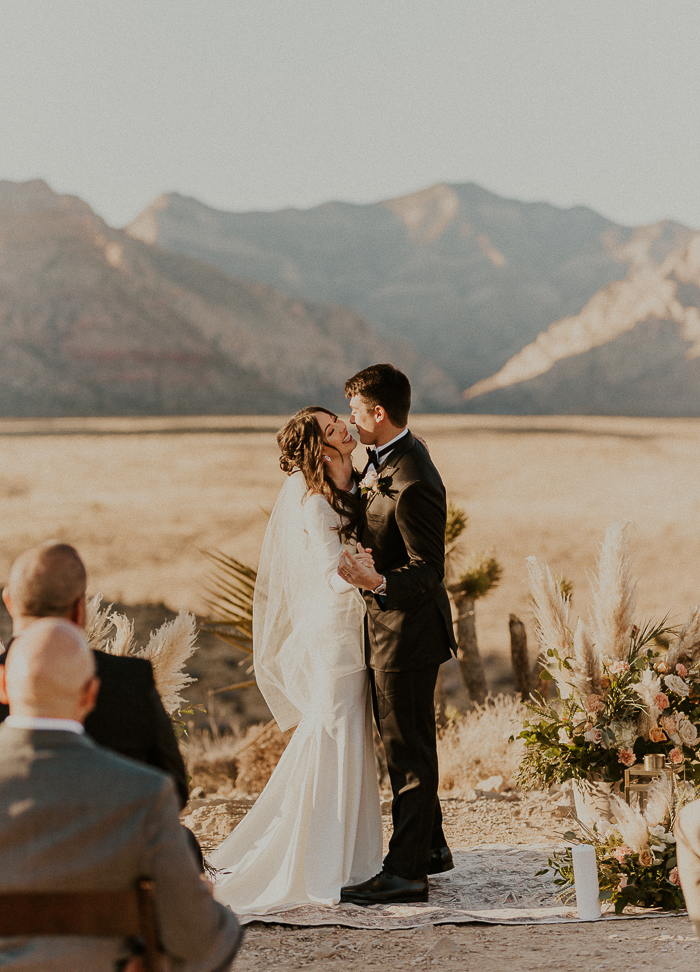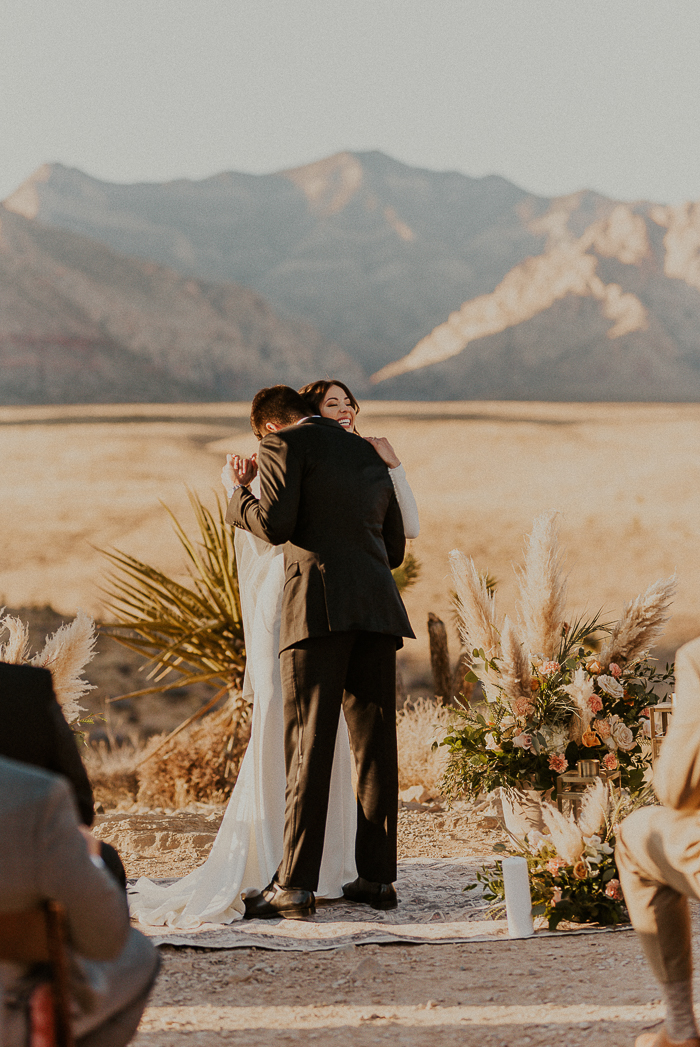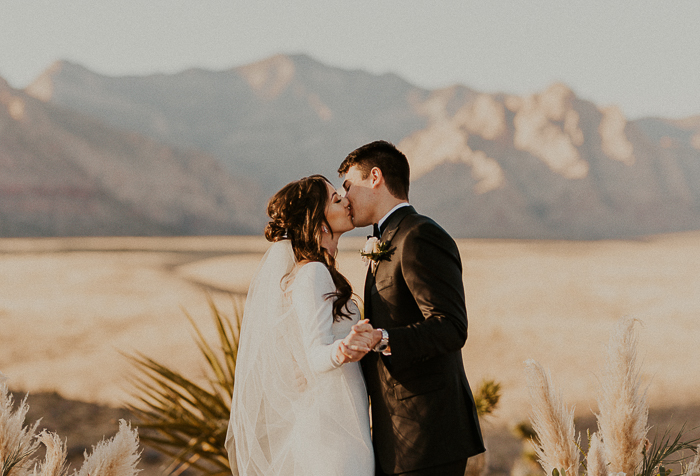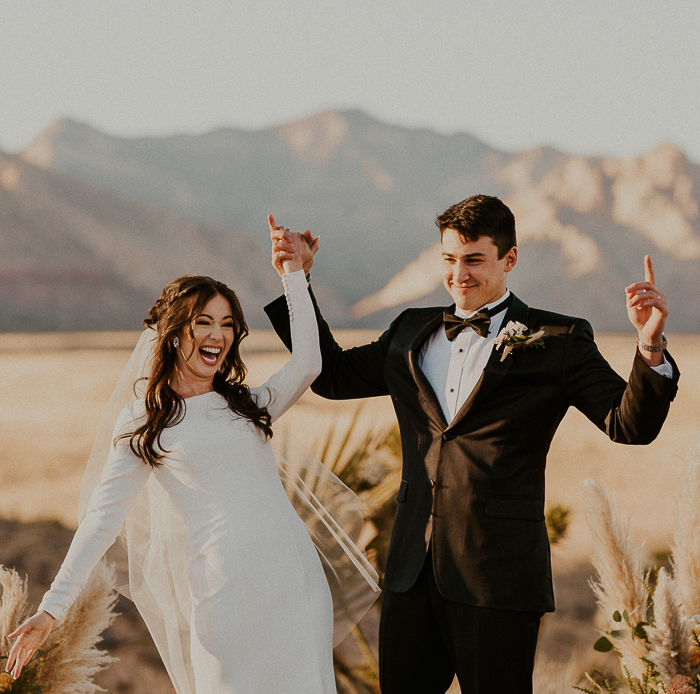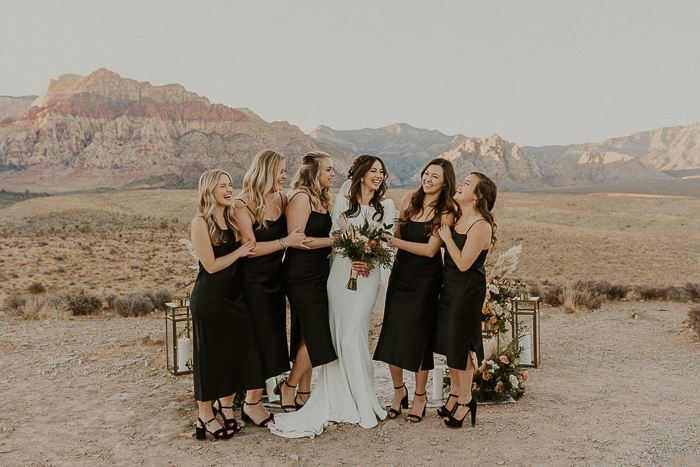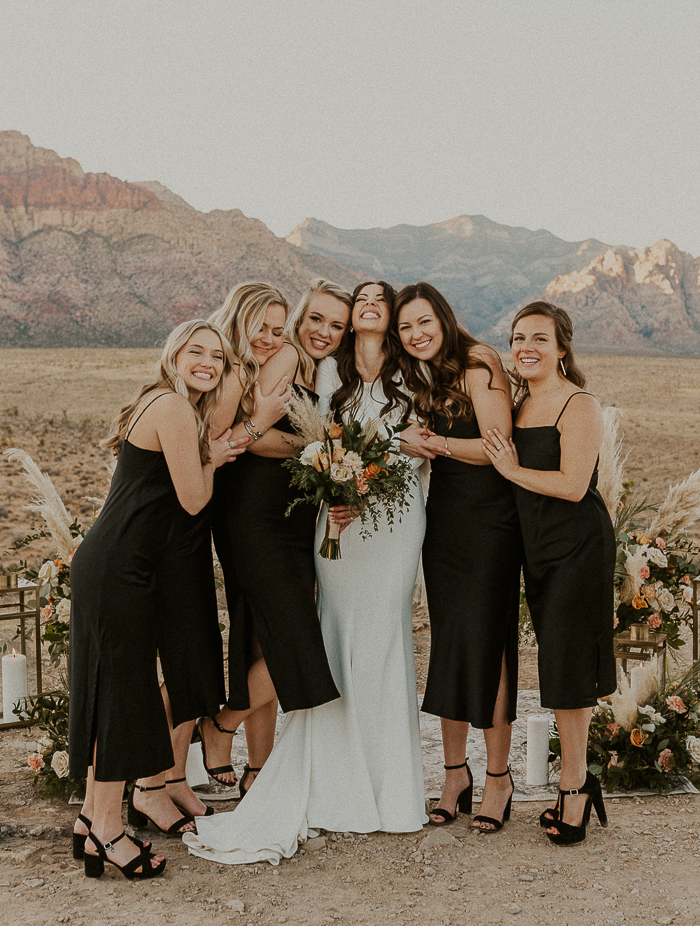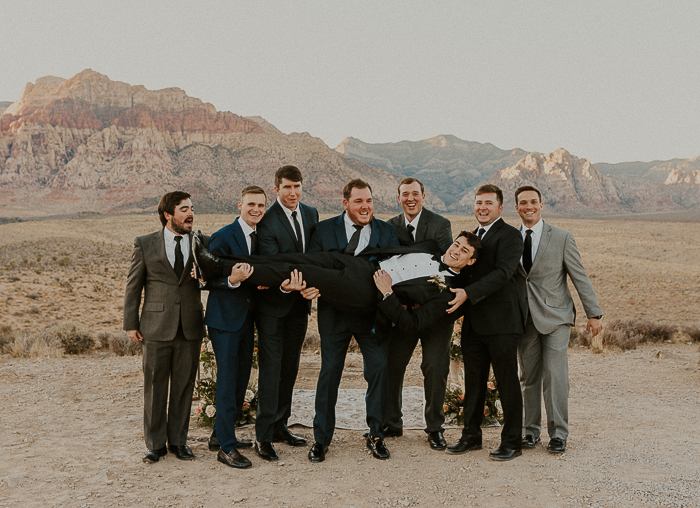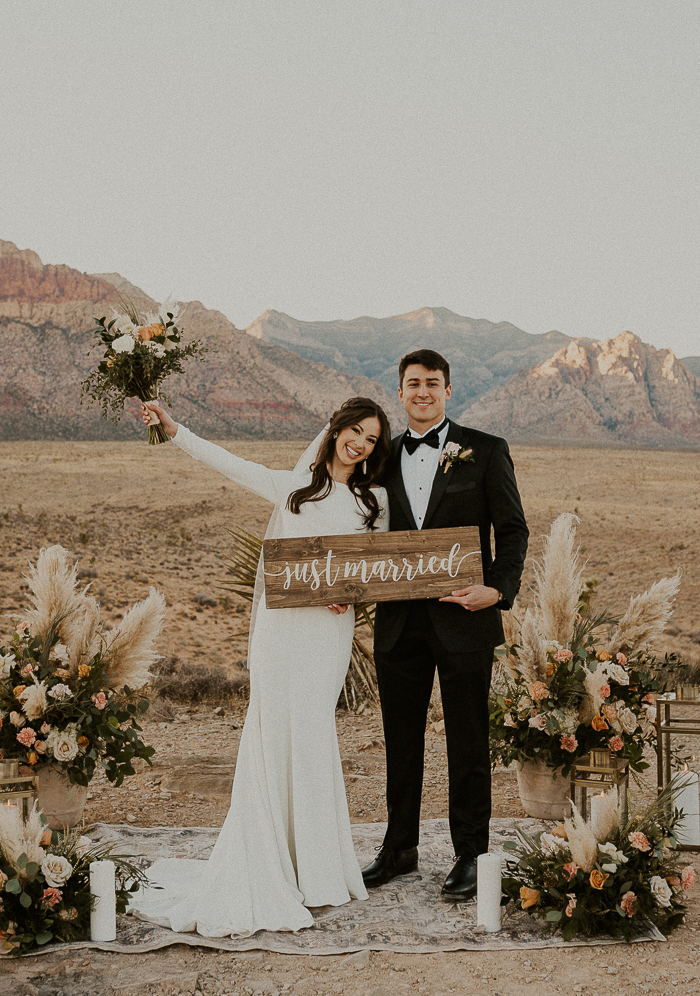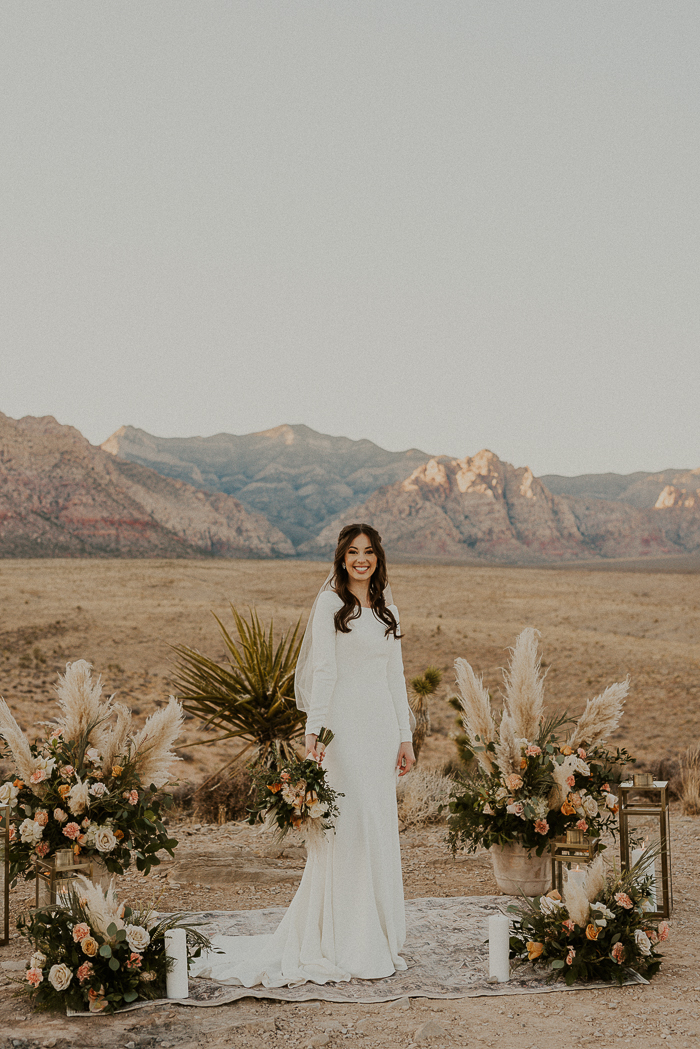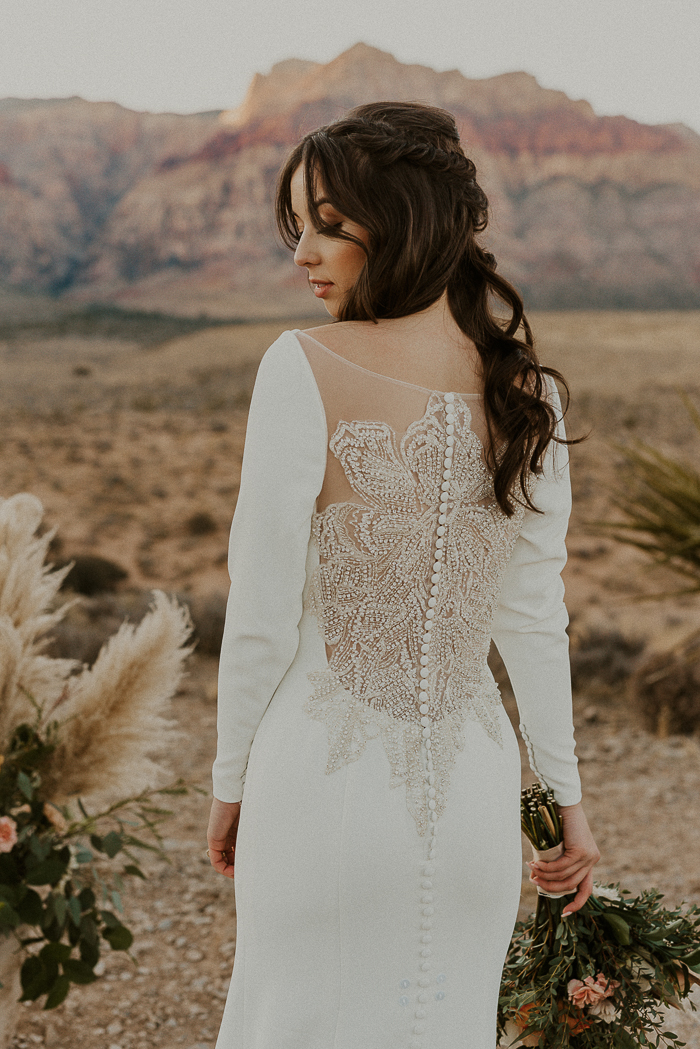 Why A Red Rock Canyon Wedding
Both of us grew up in the southeast and knew that we wanted something very different from the beach scene we were used to. We started looking out west and came across Red Rock Canyon. It was nothing like we had ever seen. Traveling out west and exploring a beautiful new place on top of getting married really made our weekend feel like a dream.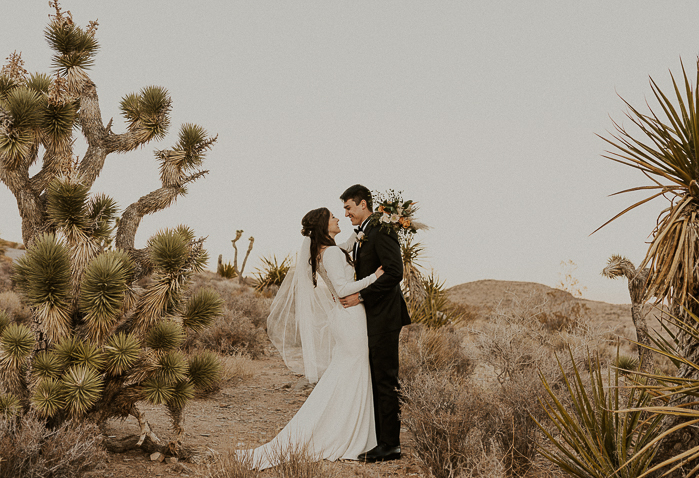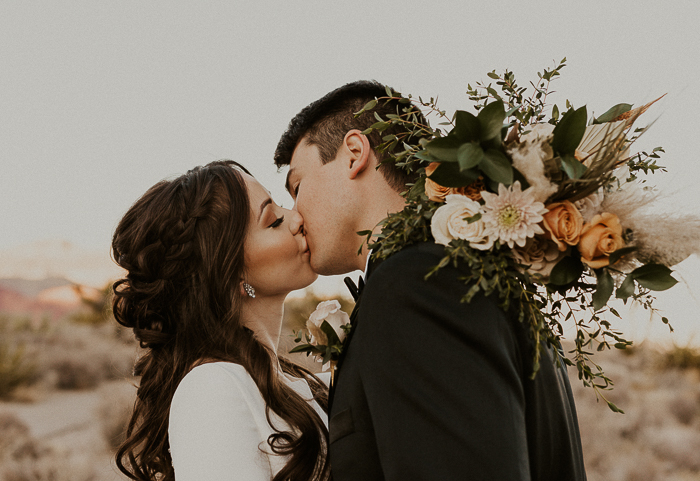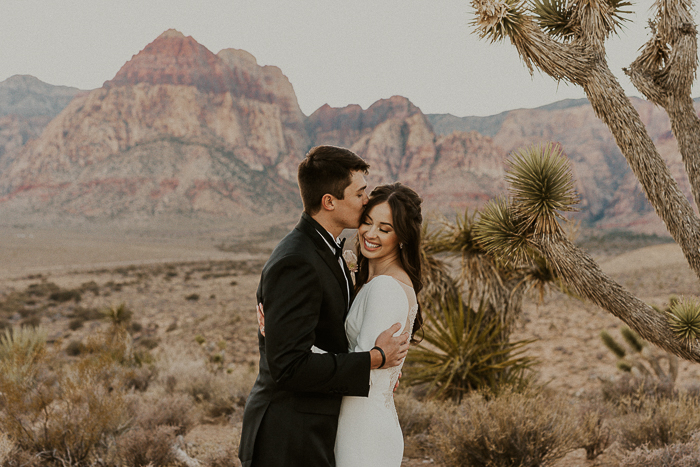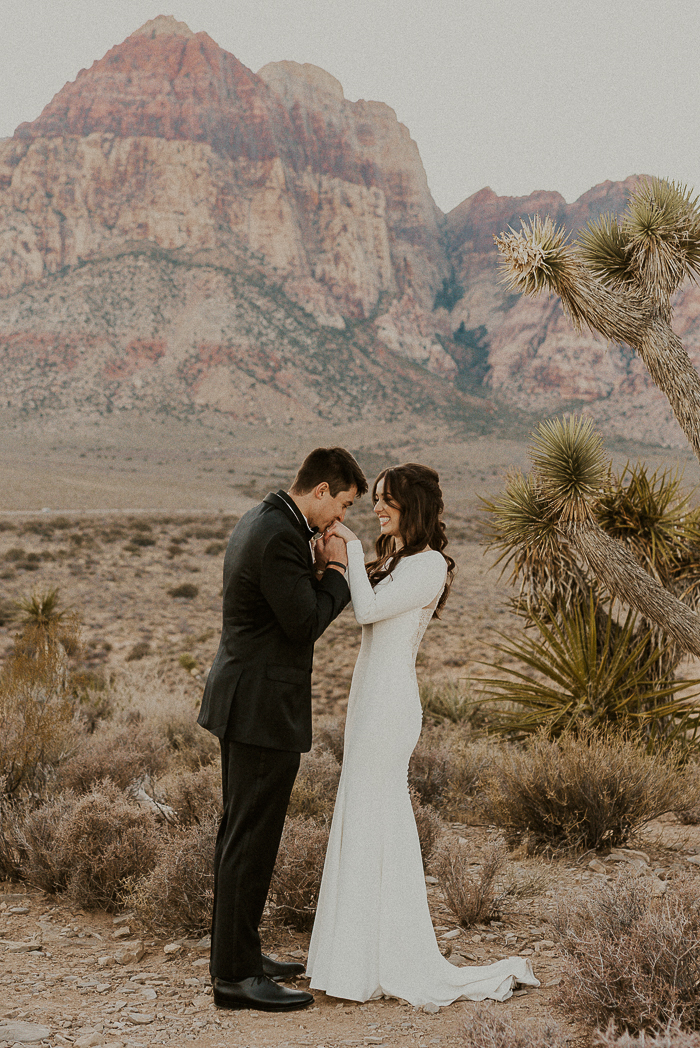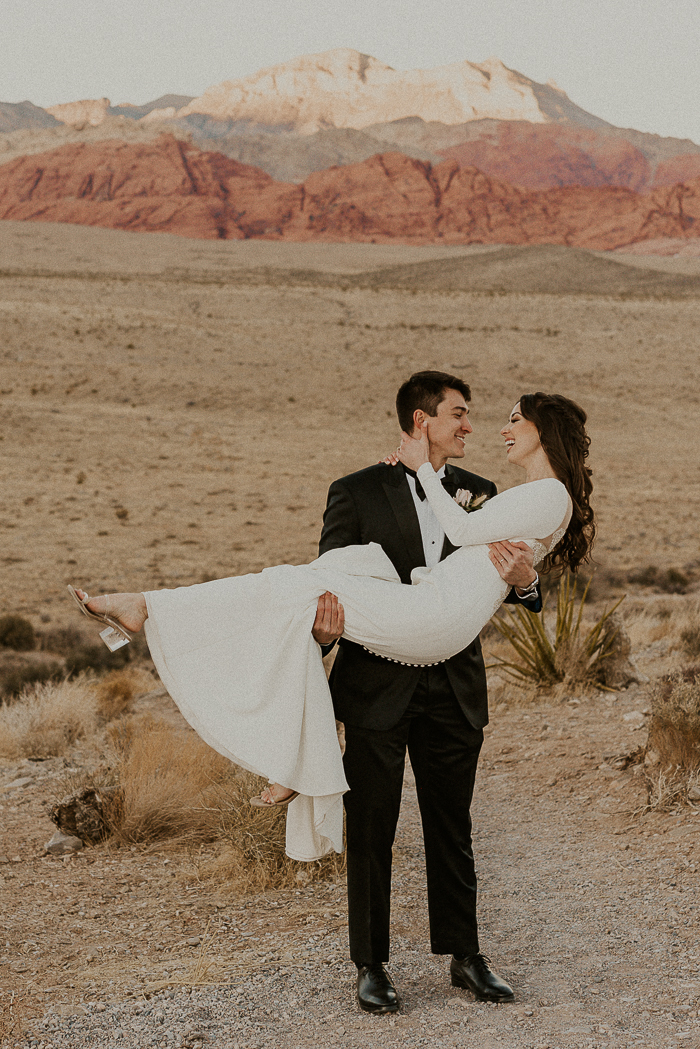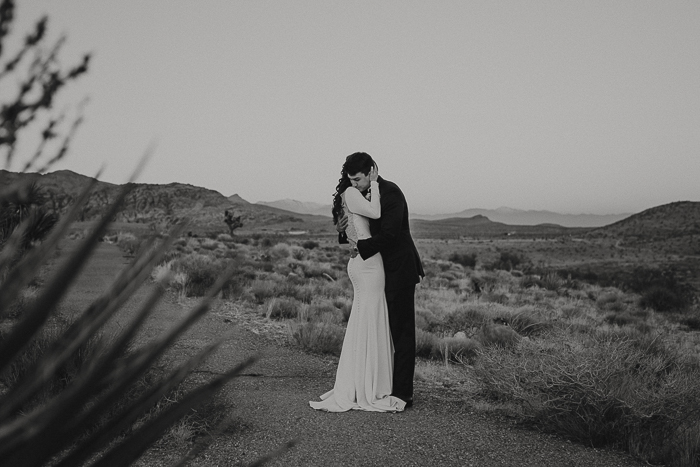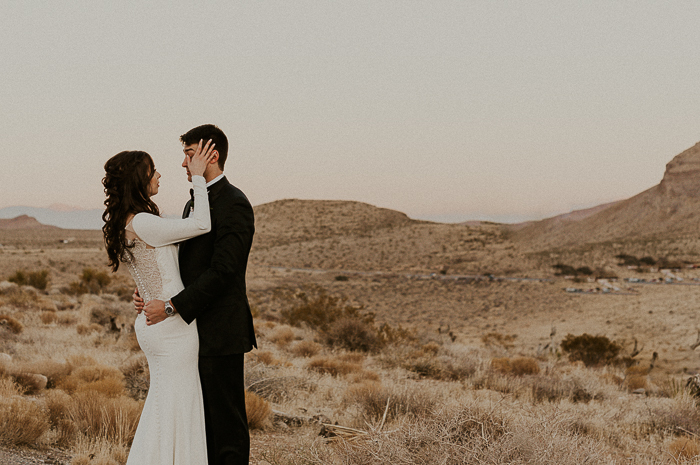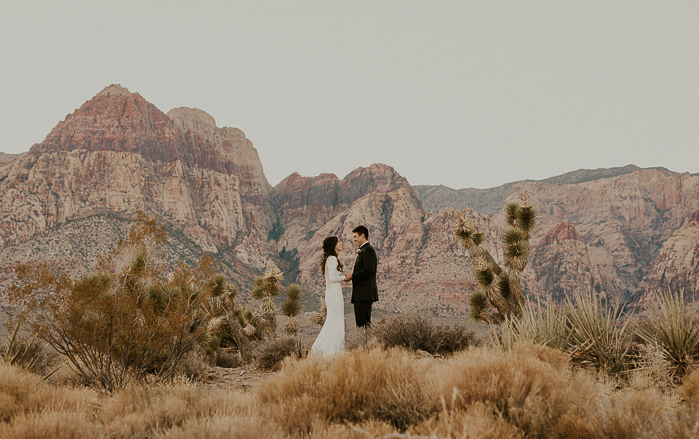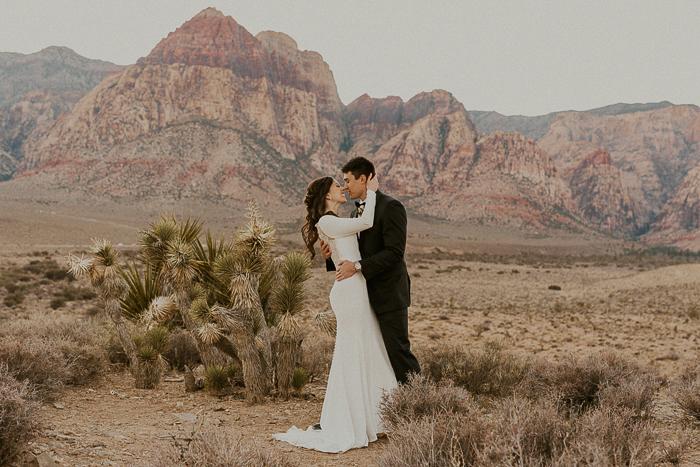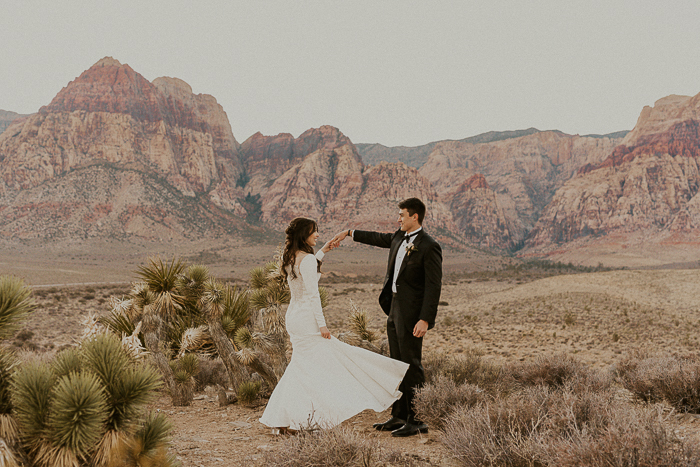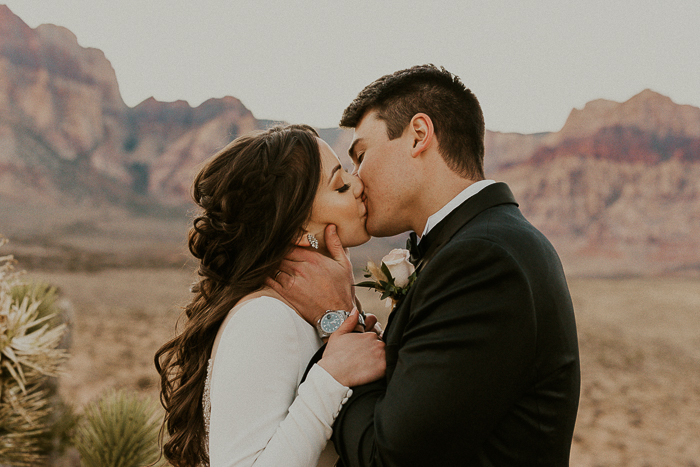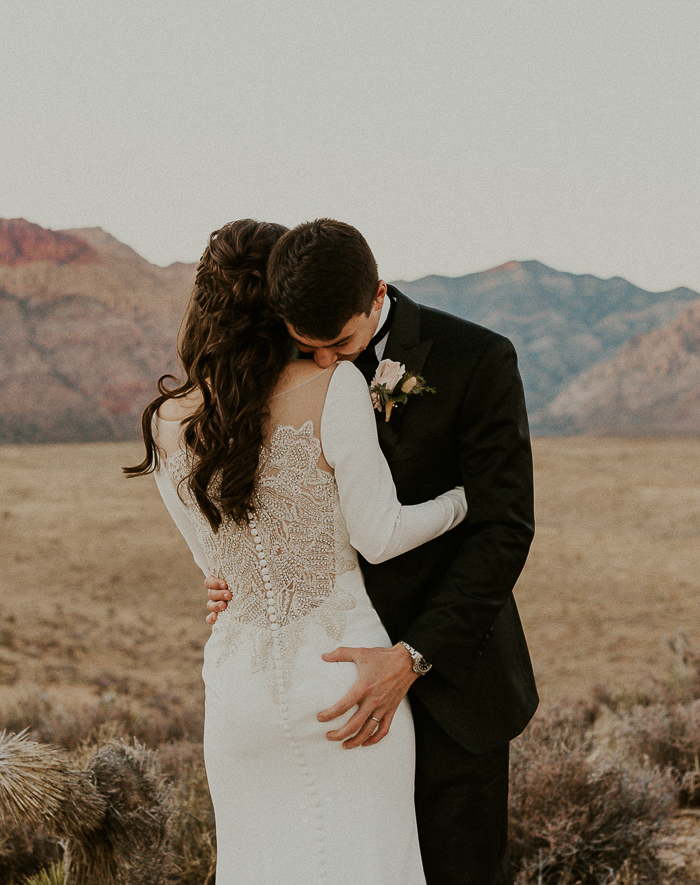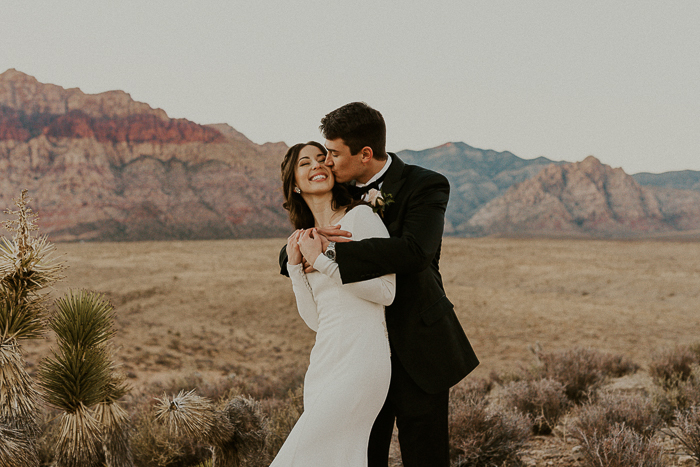 What It's Like Working With Junebug Member Hotzel Photo
The day of our wedding was the first time we had ever met our photographer–Hotzel Photography–in person, but no one would have ever known! Gabriela was so amazing, personable, and allowed us to really feel like ourselves throughout the whole day. Many of our photos are just us being so excited and giddy about the fact that we just got married. She beautifully captured everything!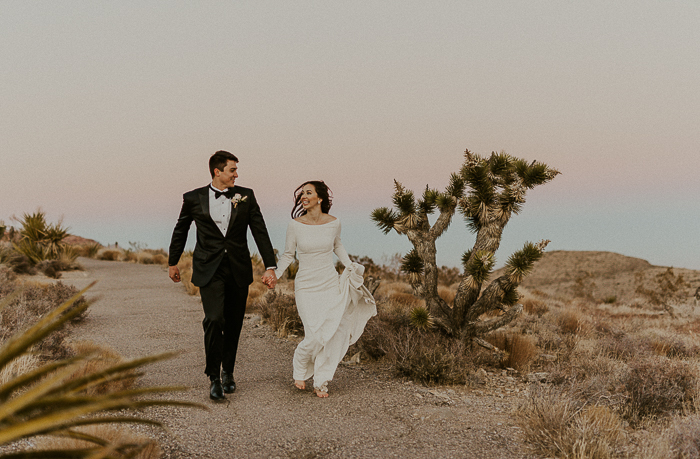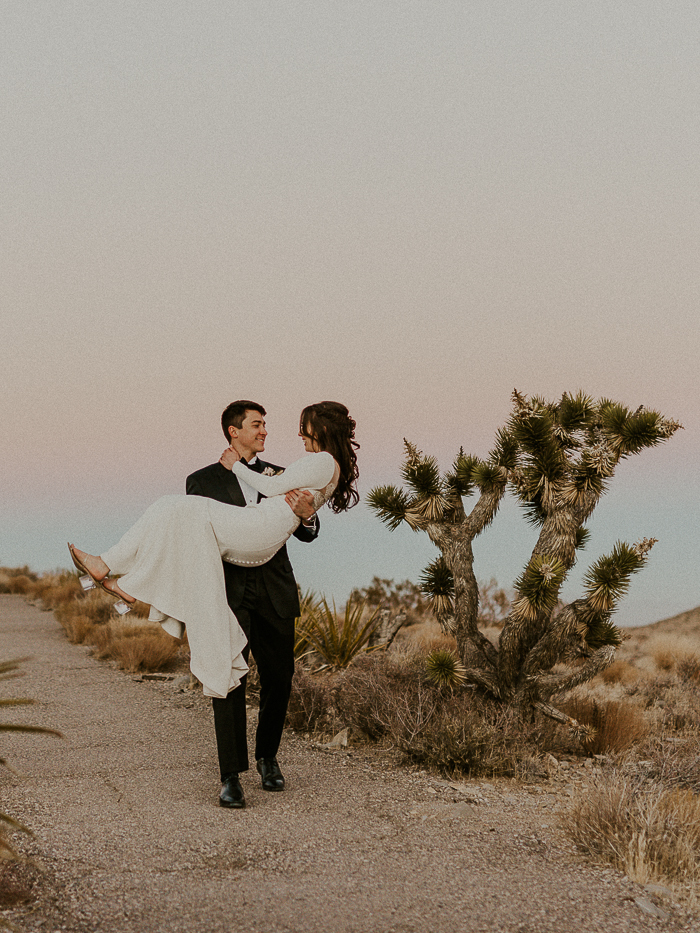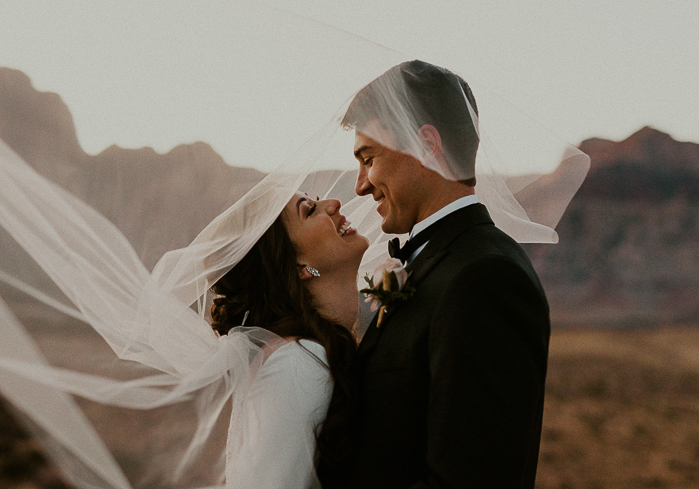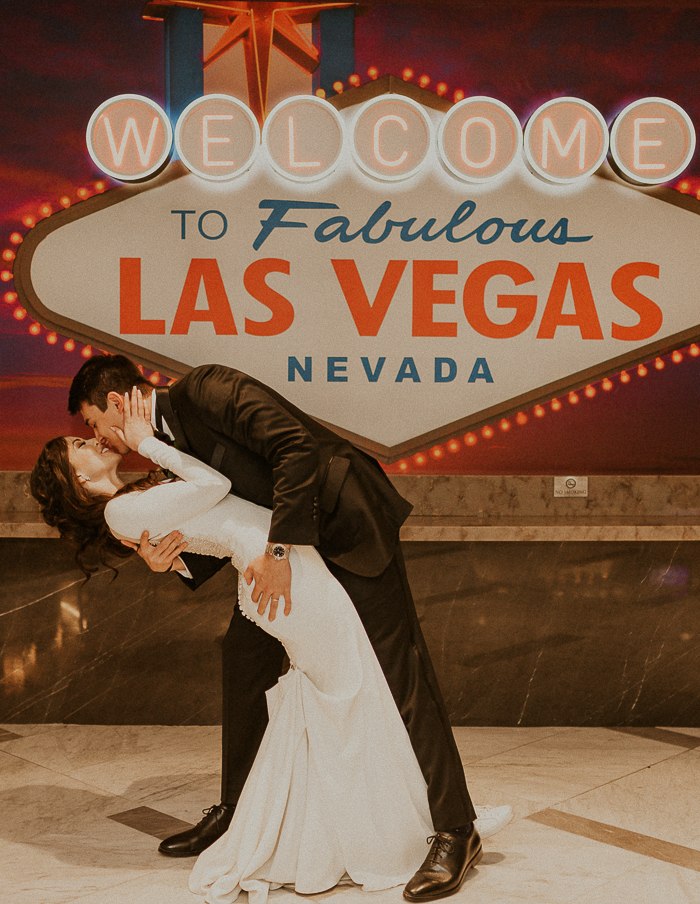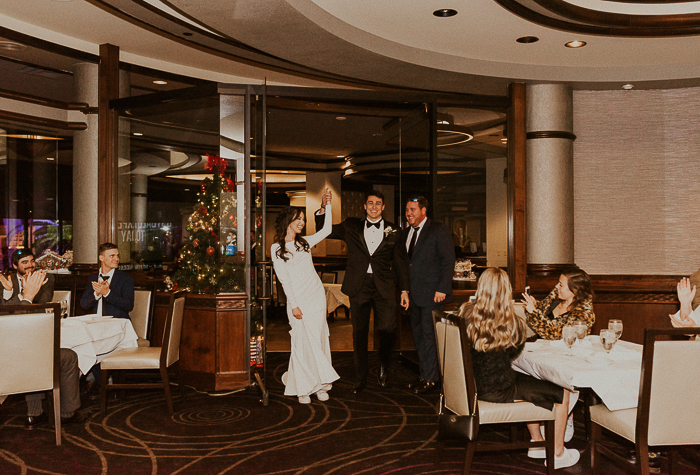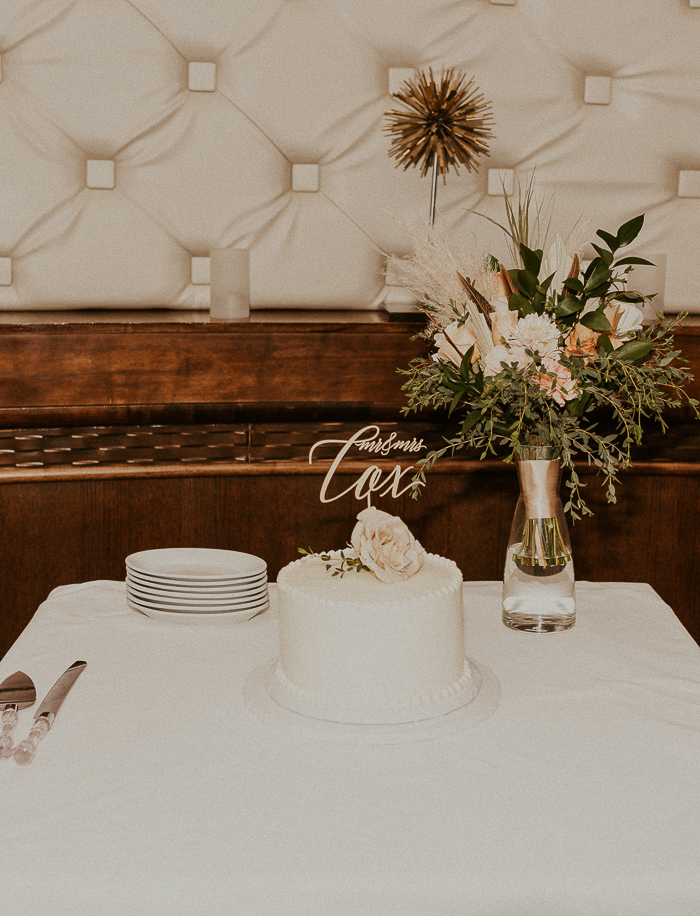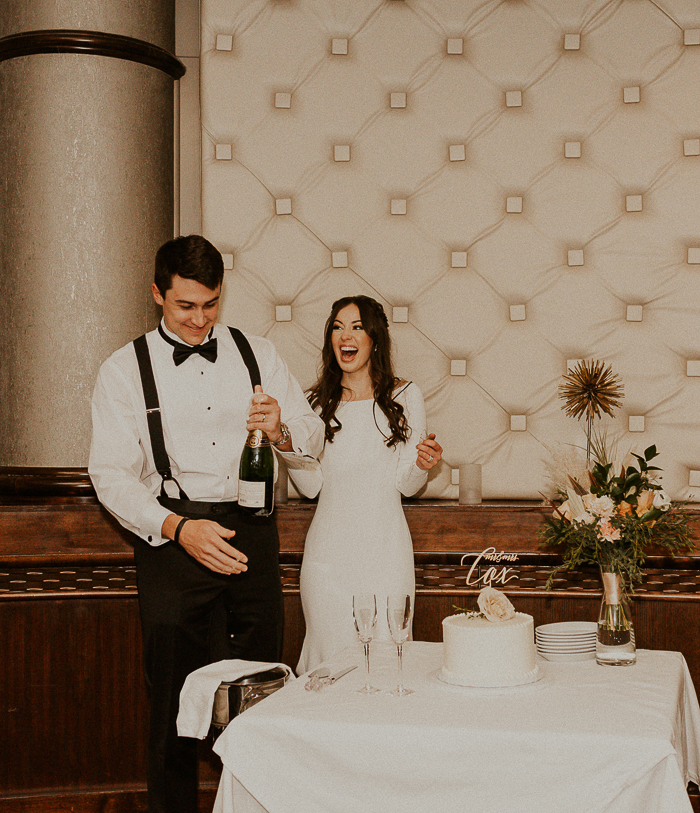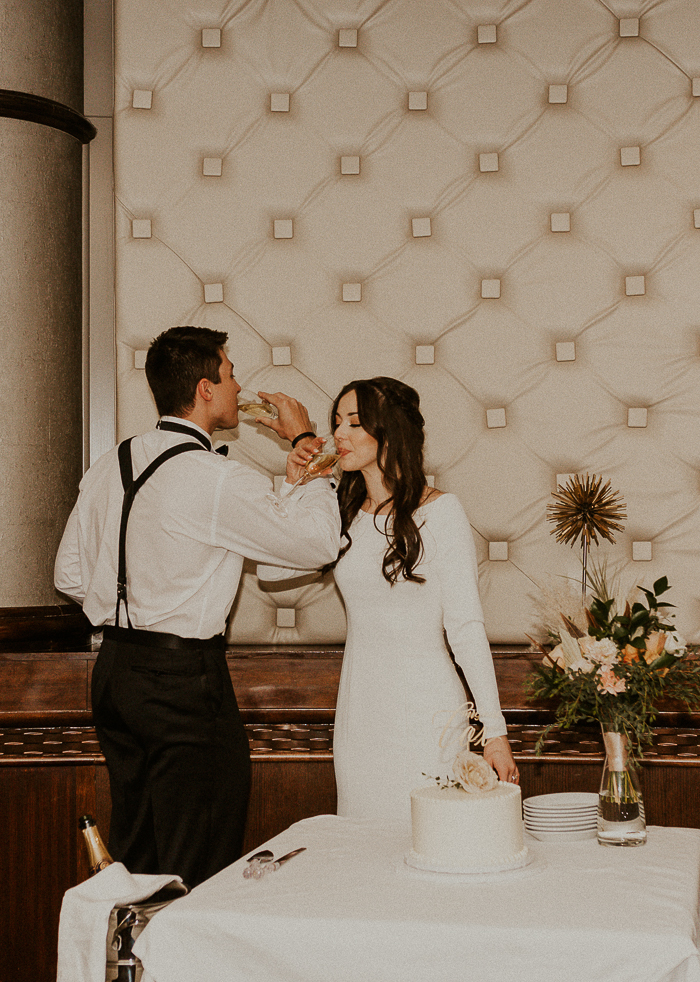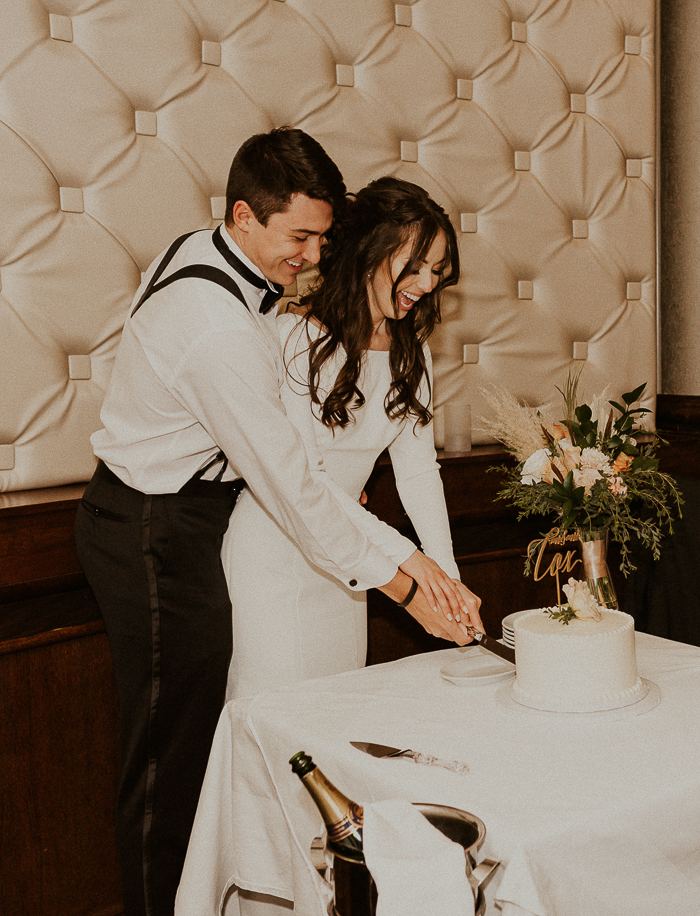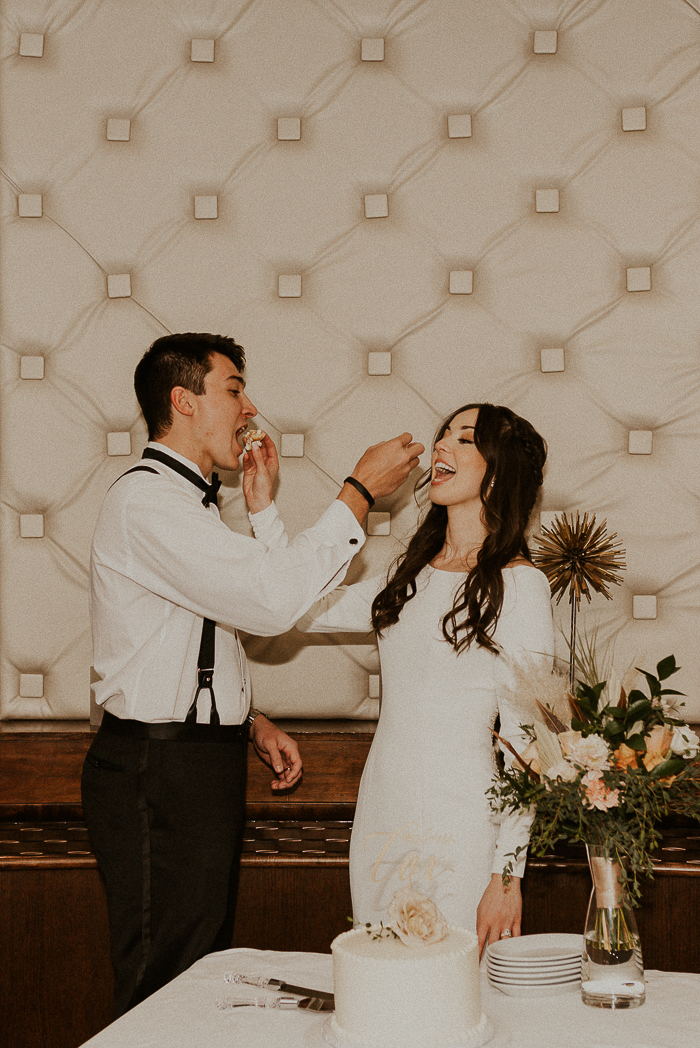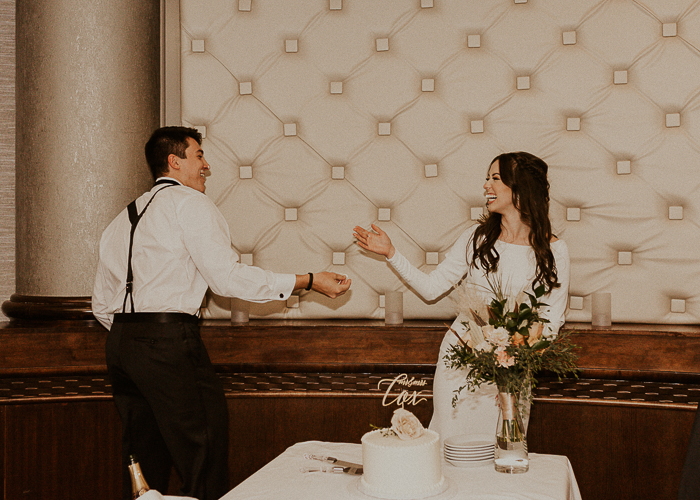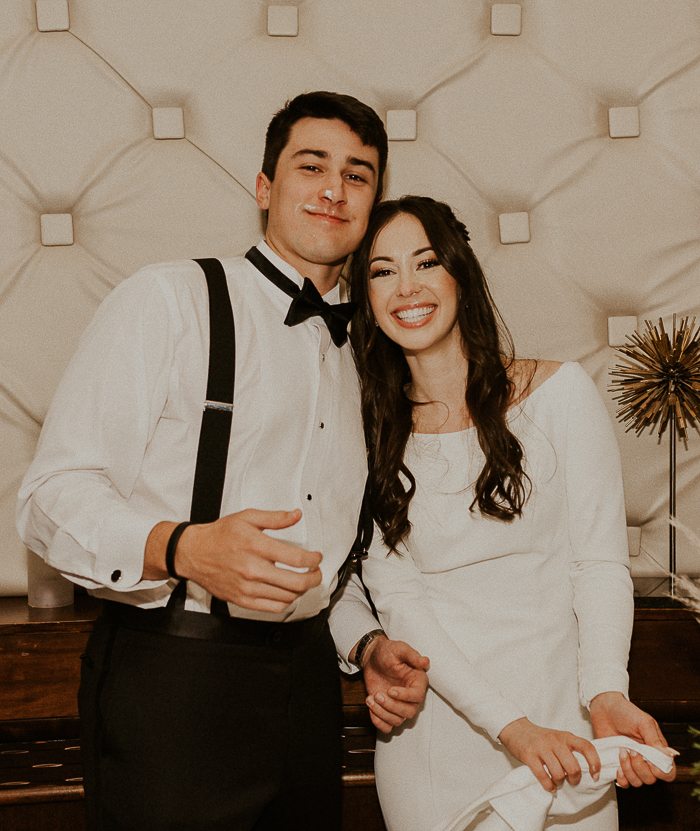 Congratulations again to Kaitlin and Cody on their Red Rock Canyon wedding! We're so thankful that Junebug member Hotzel Photography captured and shared the day with us. To see more of Gabriela's work, check out her profile in our directory of wedding photographers from around the world!