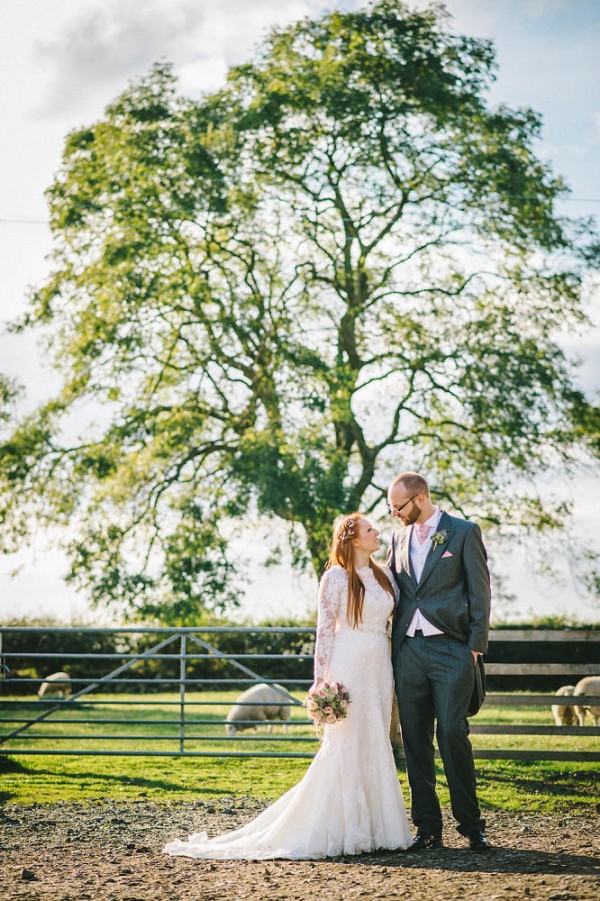 With a rustic theme in mind, Kate and Neil fell in love with High House Farm Brewery and planned their dream wedding centered around the open barn. The vintage English styling of the bride and the groom, along with the newly-painted VW bus, made for the perfect balance between rustic and elegant. Brilliant photographer Paul Santos put his creative lens to work in capturing incredibly artistic and emotional moments throughout the wedding day.
The Couple:
Kate and Neil
The Wedding:
High House Farm Brewery, Northumberland, England
The Inspiration:
Ideally we wanted an intimate, rustic wedding, and liked the idea of getting married outdoors. We spent a while searching for a suitable venue but nothing matched our vision (or budget). Luckily, we were recommended to High House Farm in Northumberland by our good friend who had recently attended a wedding there. High House Farm not only boasts a beautiful barn, open on three sides, but also has a brewery attached. Neil was particularly excited about the brewery and we were able to choose our own wedding ale which was available to guests on the day. As the surroundings were so picturesque, we wanted to have as much of the day outside as possible; this can be difficult in October but we were just extremely lucky with the weather which made it all the more special! My bridesmaid, Hayley, and her husband lent us their newly-painted VW camper van for the day which quickly became the centre of attention and matched the theme wonderfully.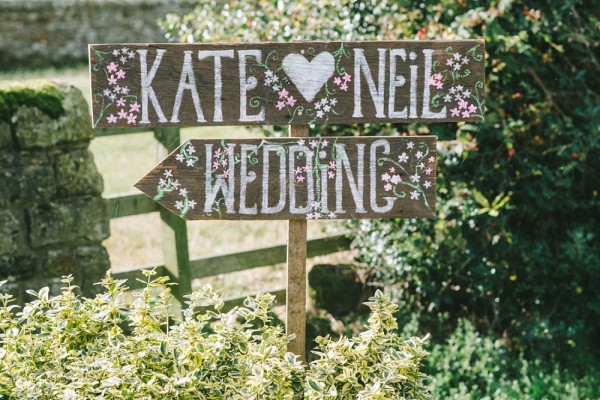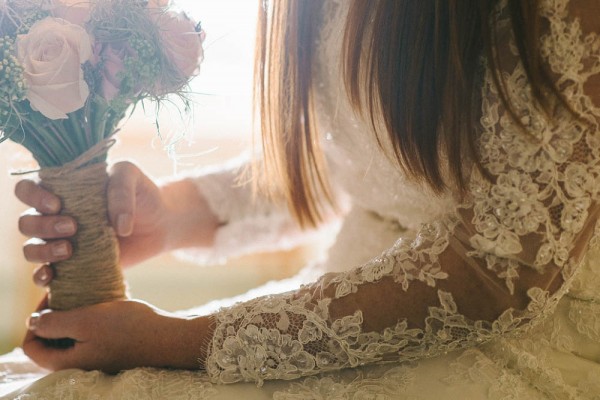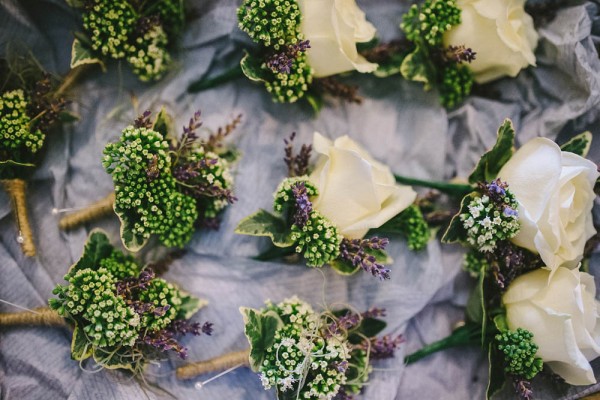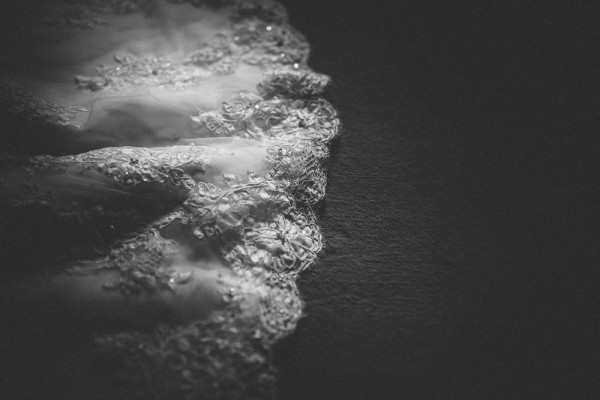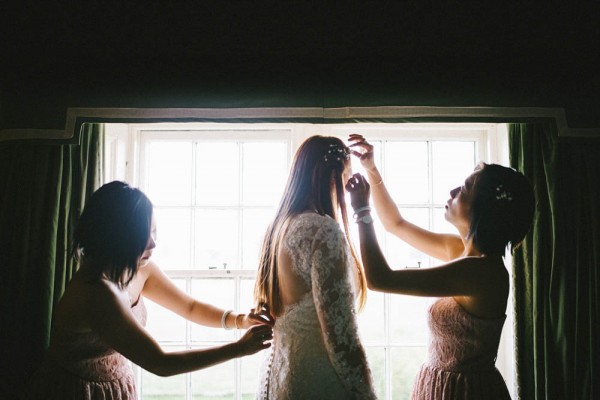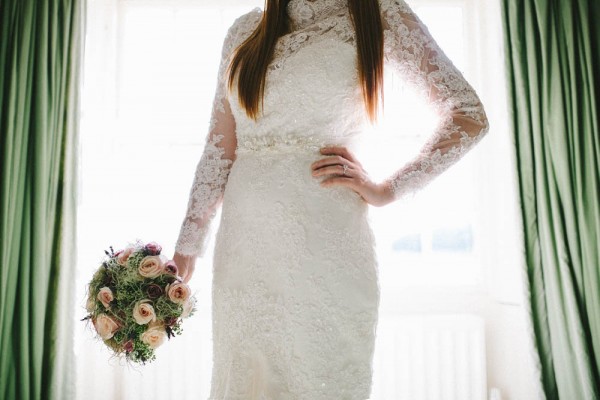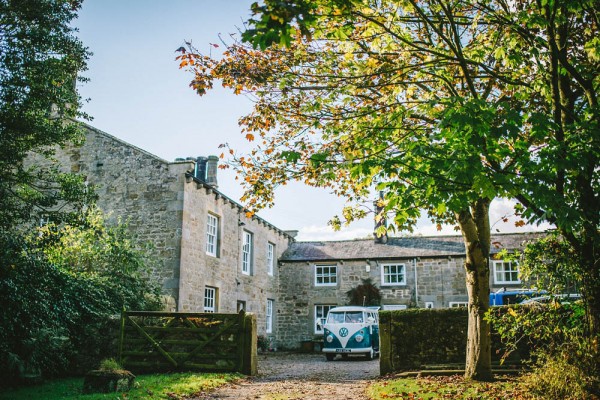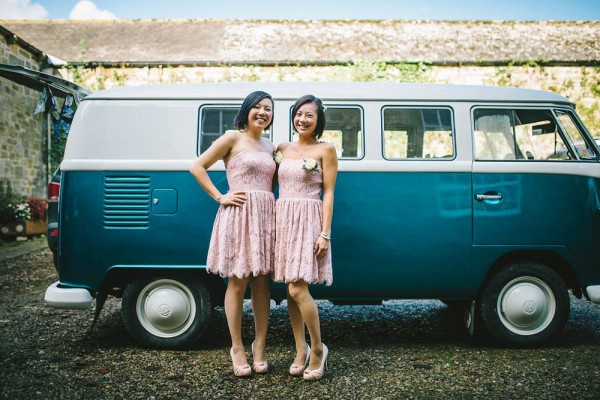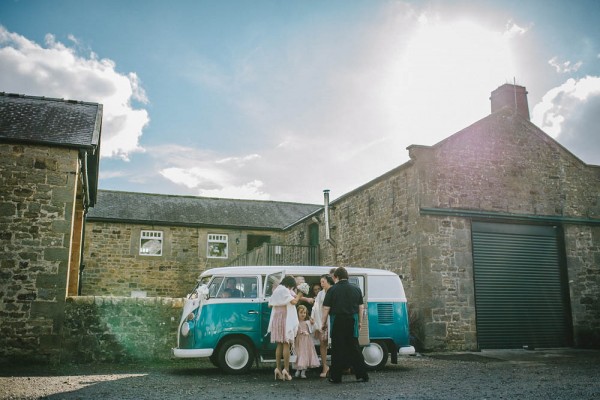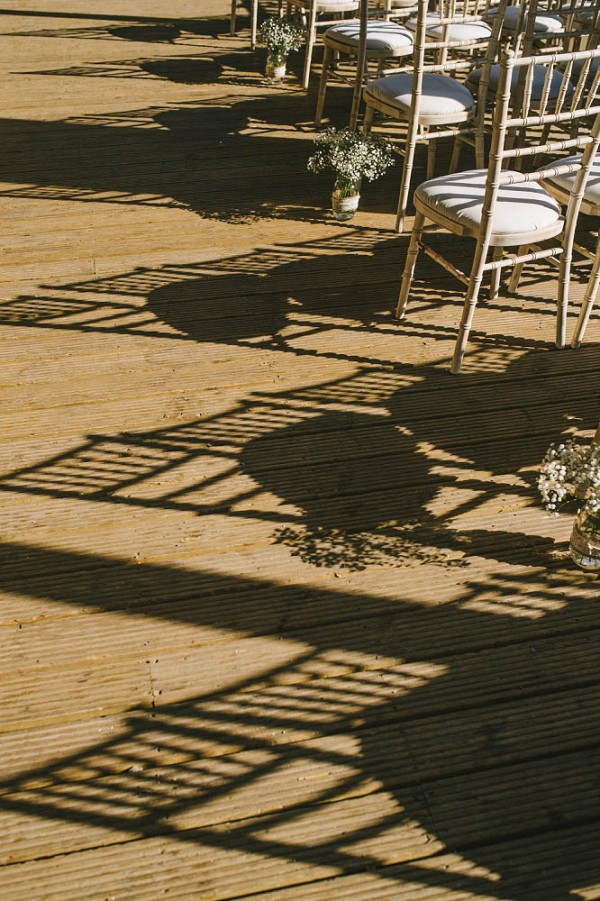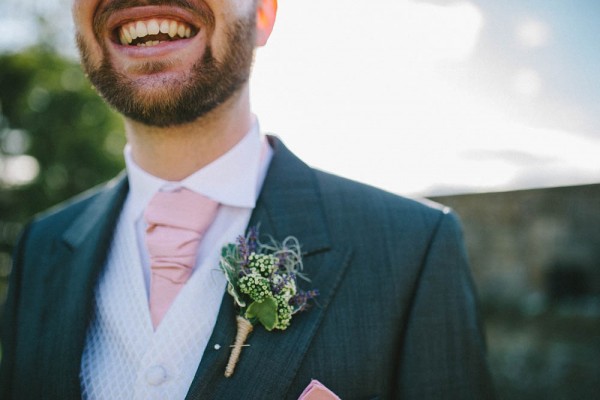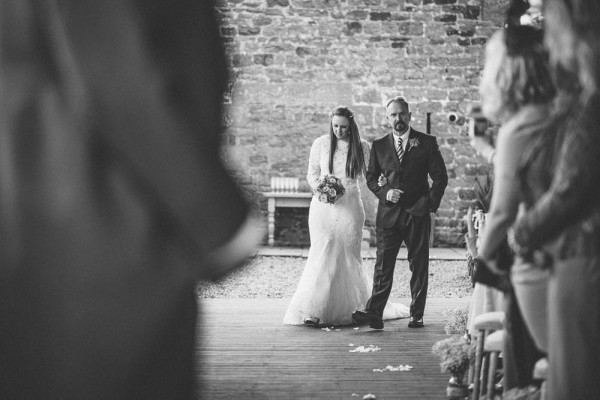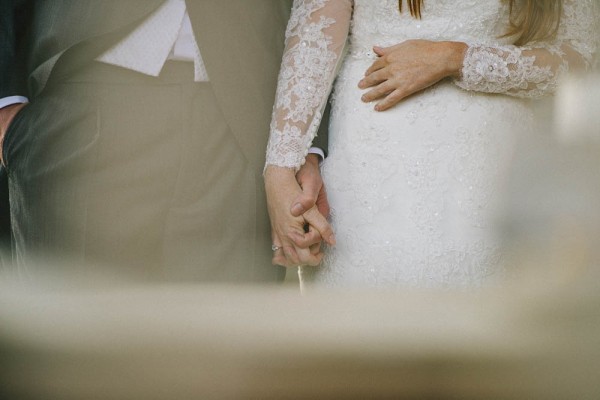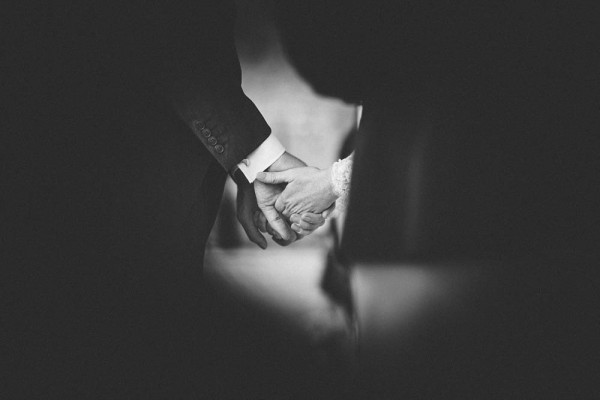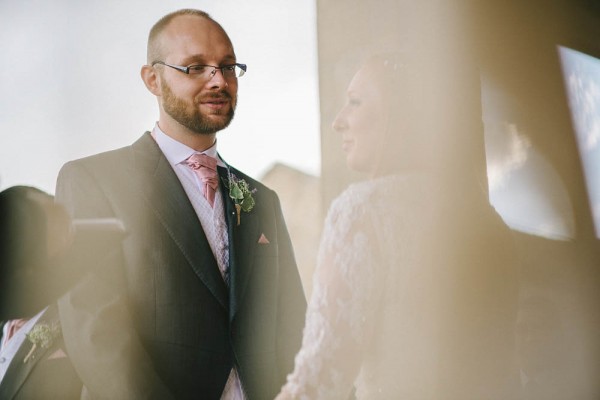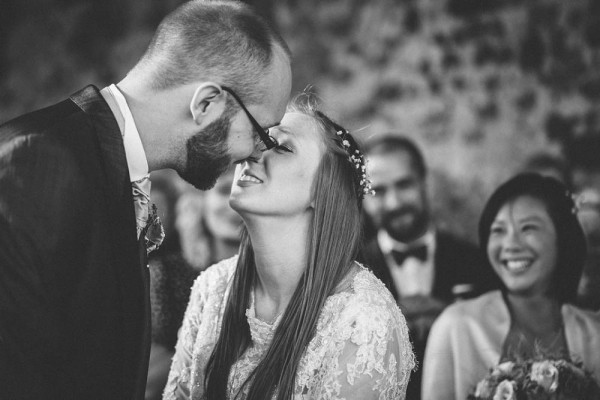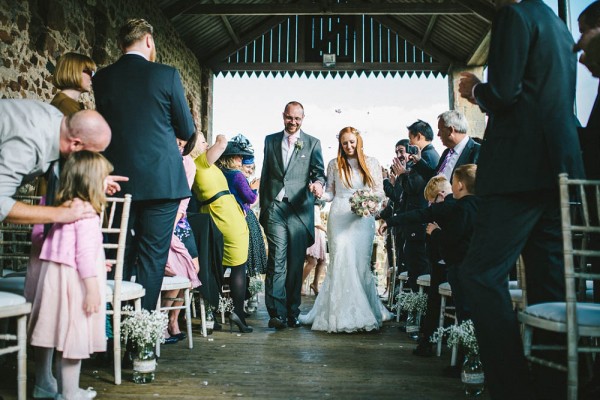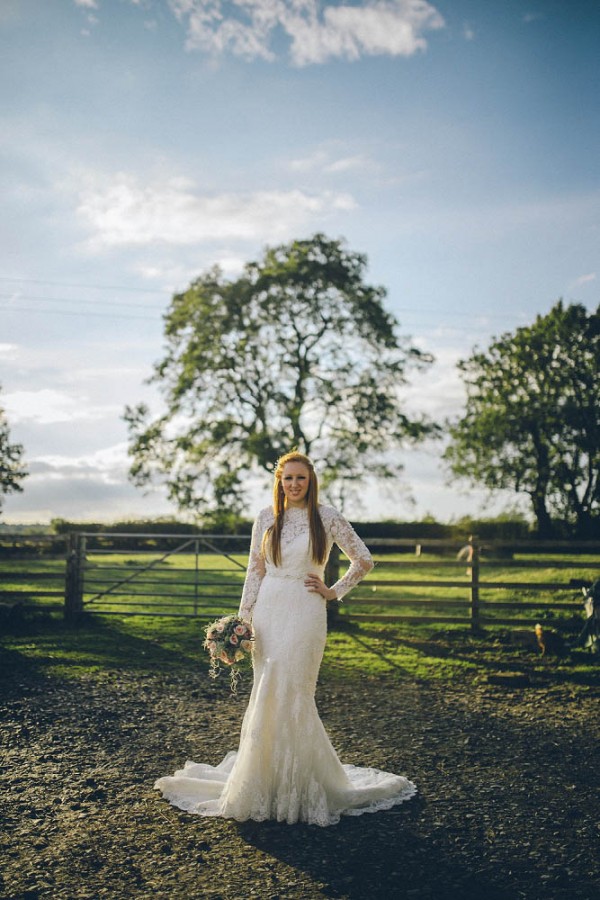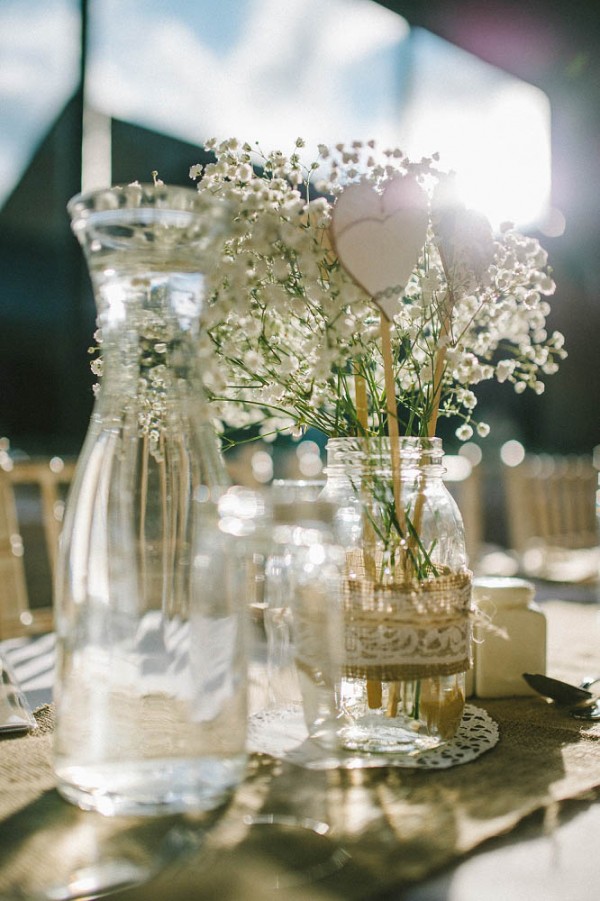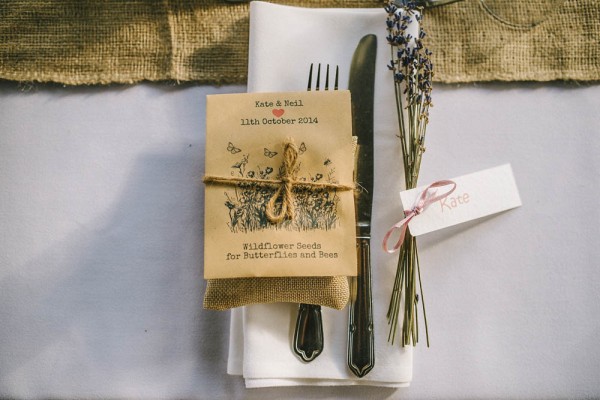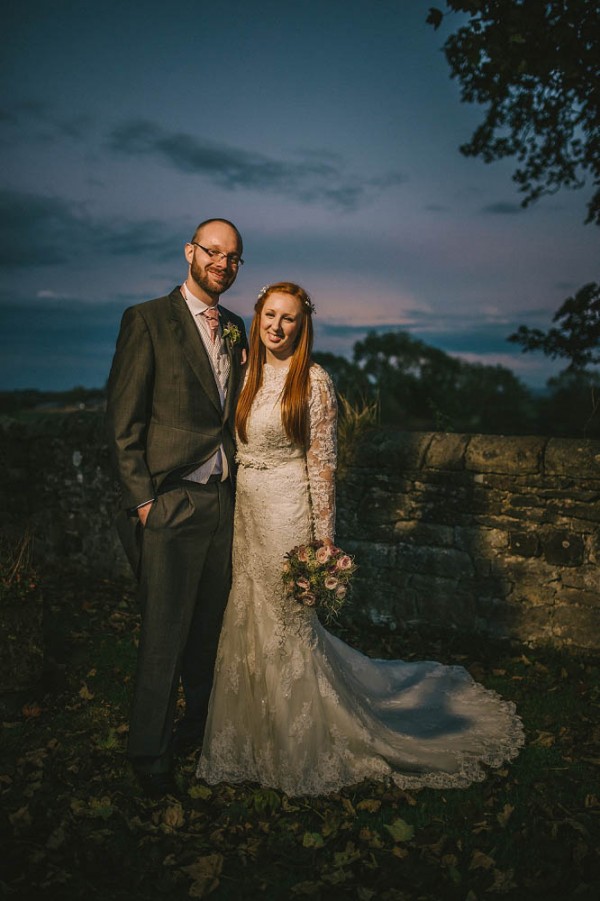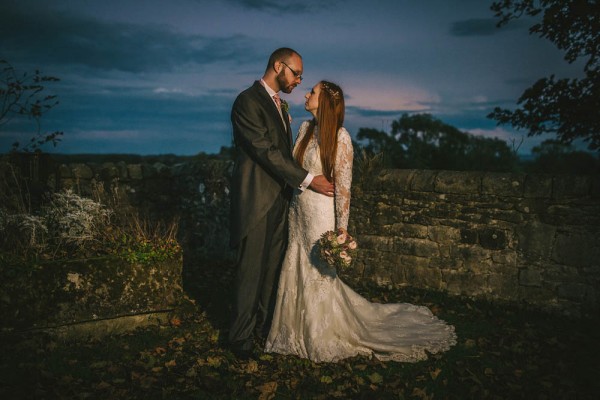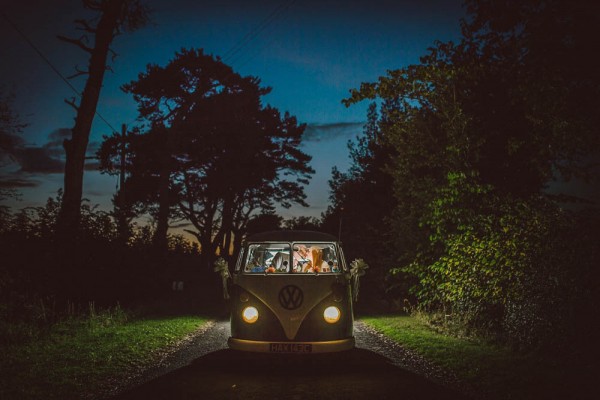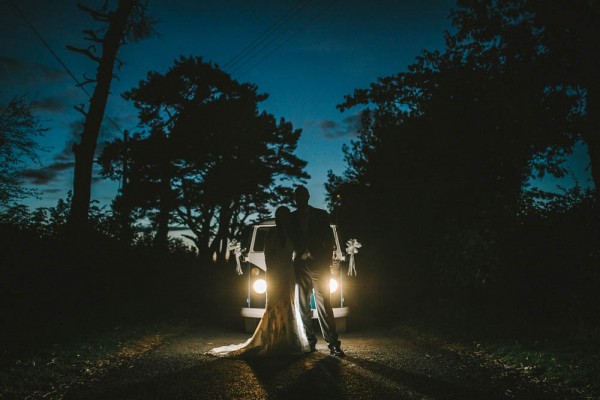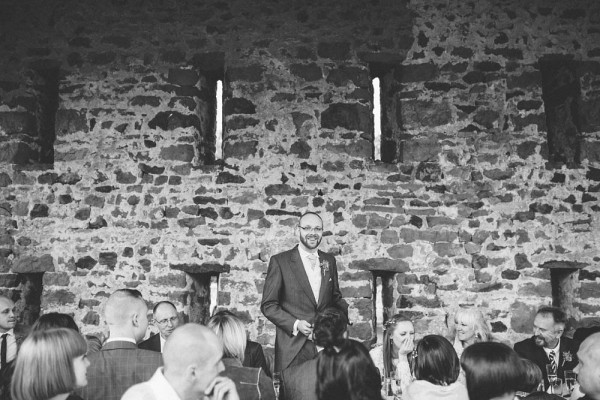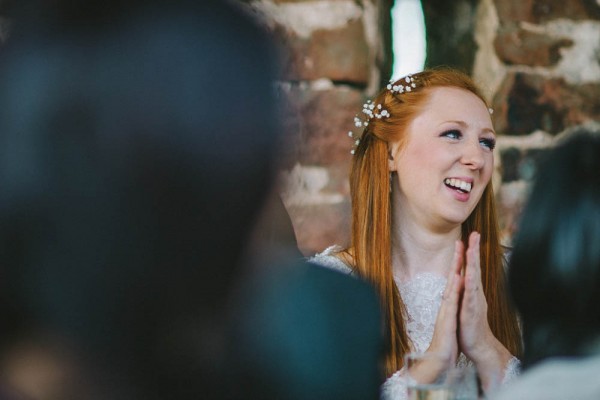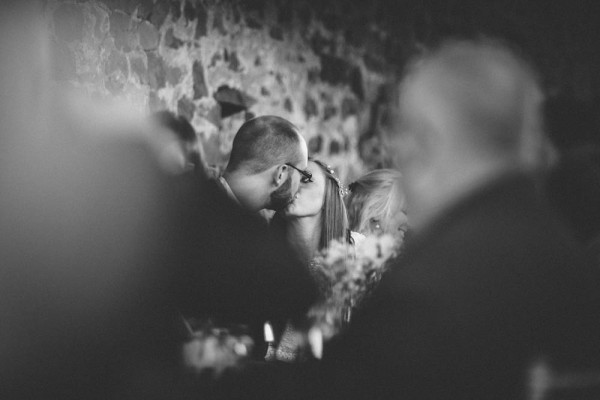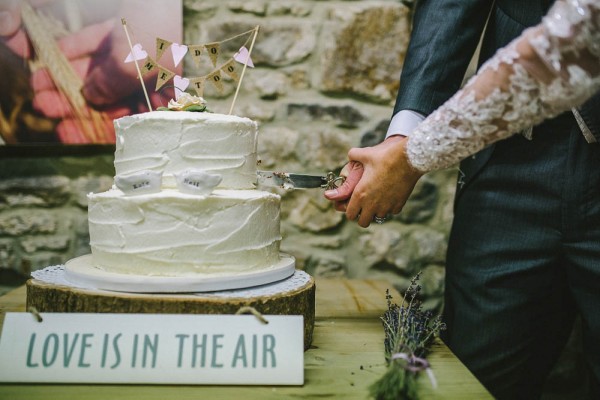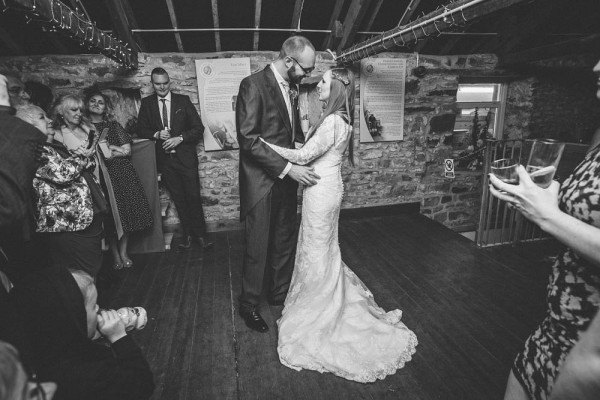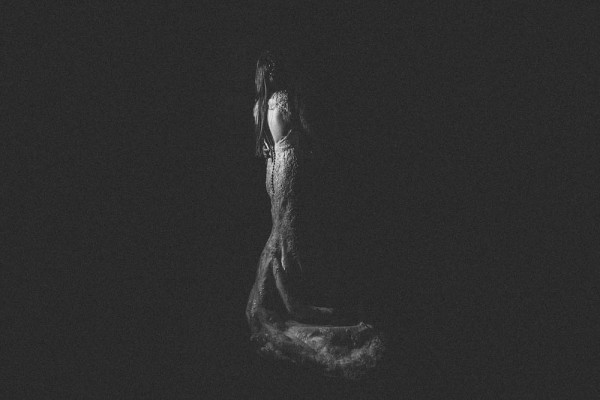 The Moments:
Neil's favourite moment was right after the ceremony when we were walking back down the aisle together as man and wife, covered in confetti. I think he was more relieved that he hadn't fainted or fluffed his lines! My favourite moment was probably our first dance – I forgot for those minutes that we were in a room full of people. It was just a beautiful moment that I'll remember forever.
The Couple Recommends:
We would highly recommend Paul Santos, our photographer. Not only did he capture the beauty of the day, but he brought his own vision to the photographs which were more beautiful than we could have imagined. He was very accommodating on the day, making sure we got all of the shots we wanted and trying some exciting set ups like us inside/in front of the camper van on a dark country lane! He was extremely professional but also did an excellent job of relaxing our wedding day nerves.
We'd also like to thank all at High House Farm, particularly Heather, for their assistance, organisation and reassurance on the day as well as leading up to the wedding.
The Wedding Team:
Photography – Paul Santos Photography
Venue – High House Farm Brewery
Floral Design – The Rainflorist
Cake – Julie's Cake House
Invitations – Dorothy Smith
Wedding Dress – Confetti and Lace
Bridesmaids' Apparel – Misdress
Wooden Sign – Vintage Wedding Signs
Rentals – Slaters
A big thank you to Paul Santos for sharing Kate and Neil's perfectly rustic Northern England wedding with Junebug! For more brewery wedding inspiration, be sure to check out Kate and Peter's earthy Brooklyn wedding at Kings County Distillery.