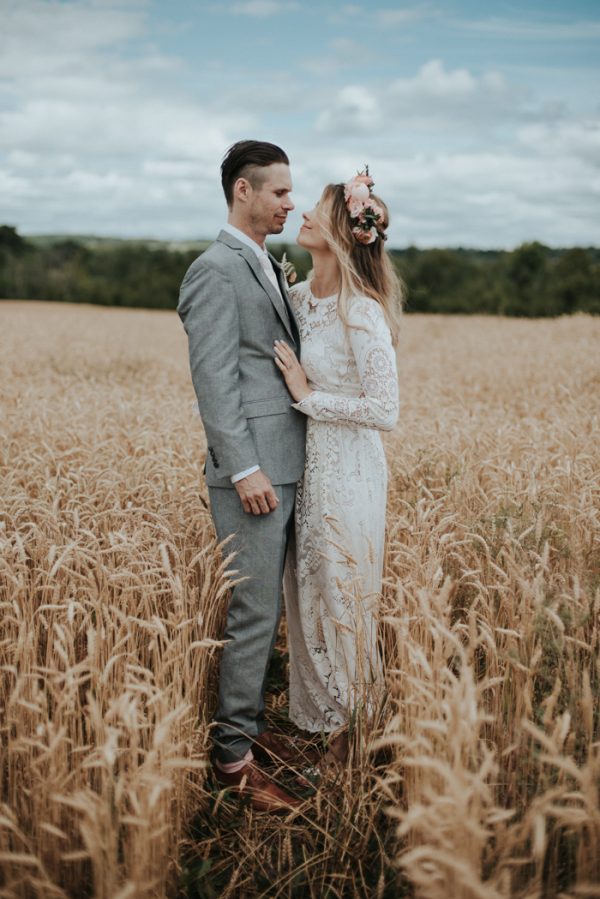 Chic florals, crafty reception details, and two stunning bridal dresses make Lindsay and Todd's wedding the rustic boho event of the year! The couple's South Pond Farms wedding had the perfect blend of naturally beautiful details and boho flair, including the mind-blowing florals from Timberlost Designs. Lindsay's Saldana Vintage ceremony gown featured stunning vintage lace, whereas her Lovers + Friends reception gown was a silky champagne number that added some fancy vibes to her bridal look. Photographer Daring Wanderer captured every moment of Lindsay and Todd's wedding beautifully!
The Couple:
Lindsay and Todd
The Wedding:
South Pond Farms, Ontario, Canada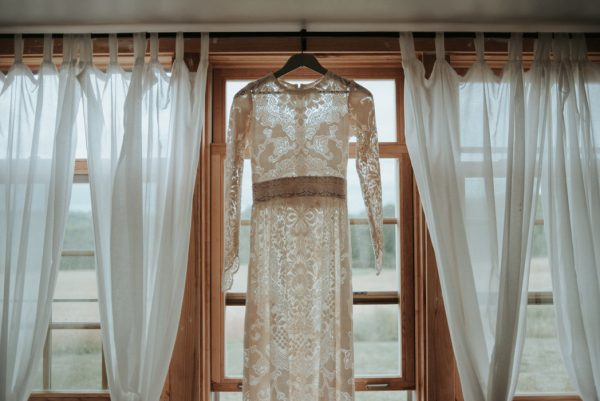 When planning the wedding the foremost thought was: this is our day to celebrate. We're celebrating a choice we've made and that should be at the centre, the commitment and not just the event. We wanted our nearest and dearest to have good food, good music and good vibes. If any elements along the way were starting to detract from this philosophy then out they went!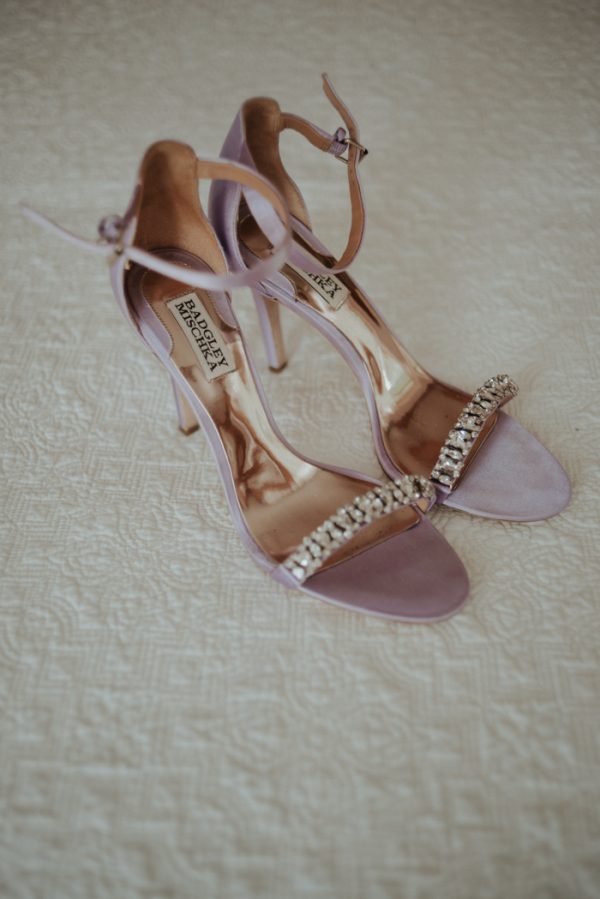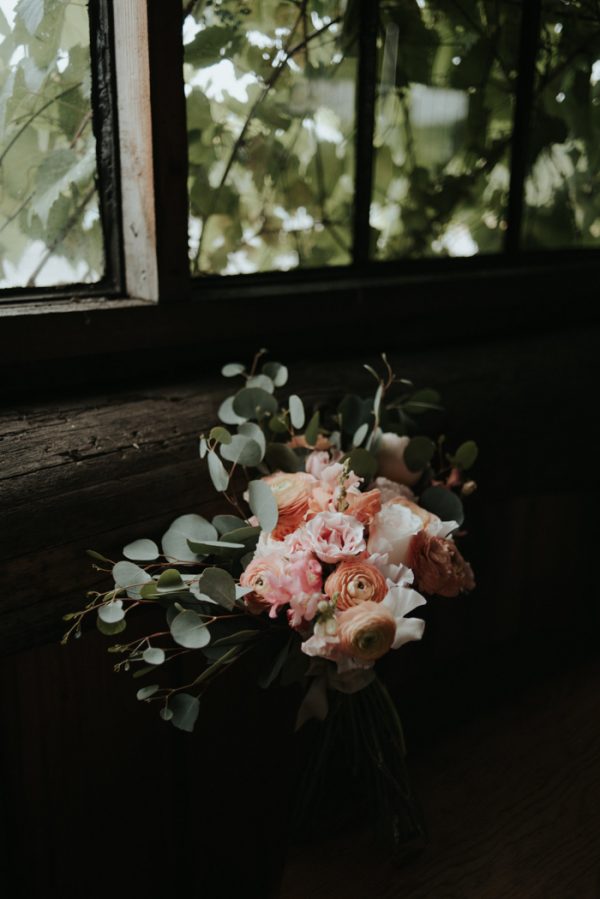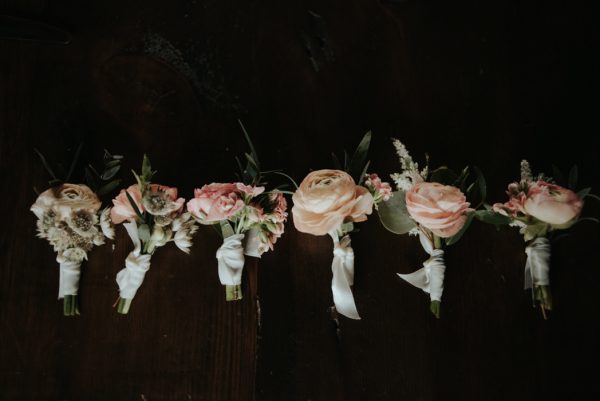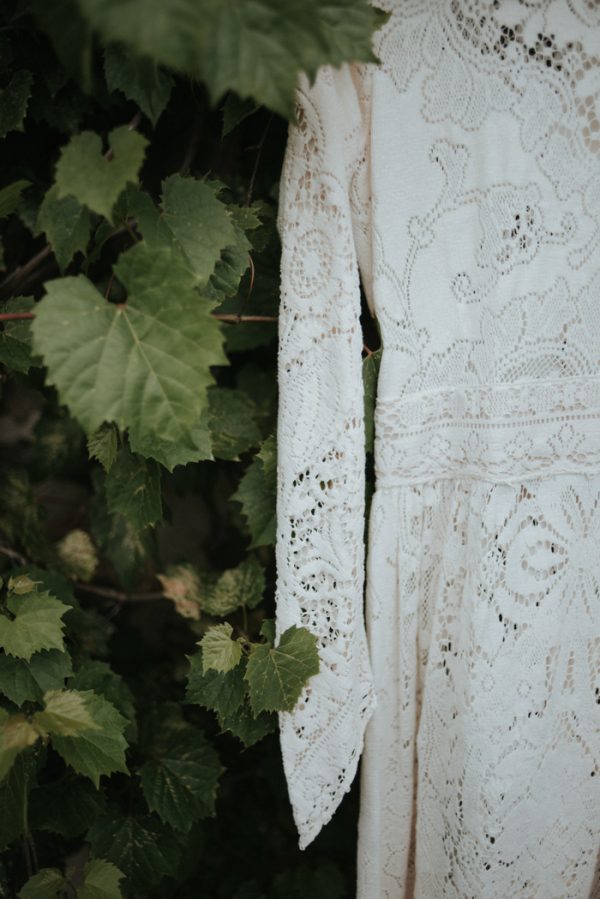 It's really hard to pull out any most memorable part of the day, I can only look at it as this beautiful kaleidoscopic mash of nerves and sunlight and flowers and friends. When every song on the dance floor turned into a group karaoke party I did really feel like we'd nailed the 'let's all have fun' part.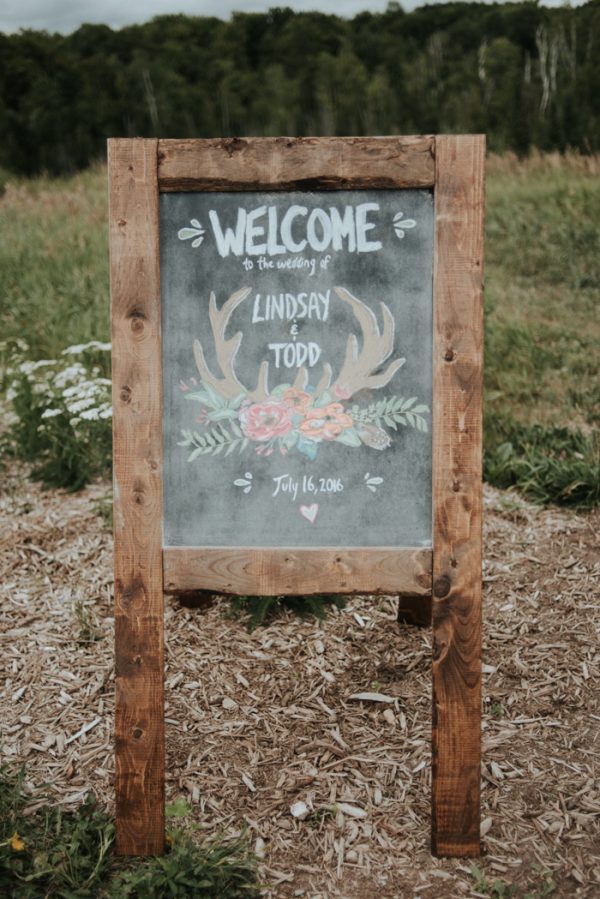 I tend to rock a loosely woven bohemian look in my everyday life, and didn't want this day to be any different. The dress I wore for the ceremony was the first thing I locked down, before we even had a date or a venue. I found it online while searching some vintage treasure troves on Etsy. It made me think of these gorgeous lace Valentino dresses from a few seasons back, which in turn were borrowing from a very 70s folk princess style.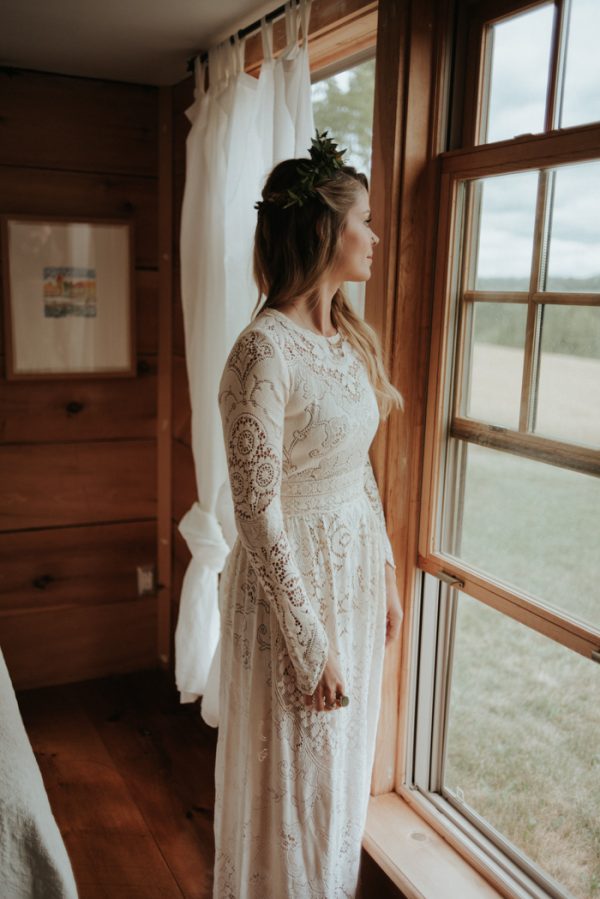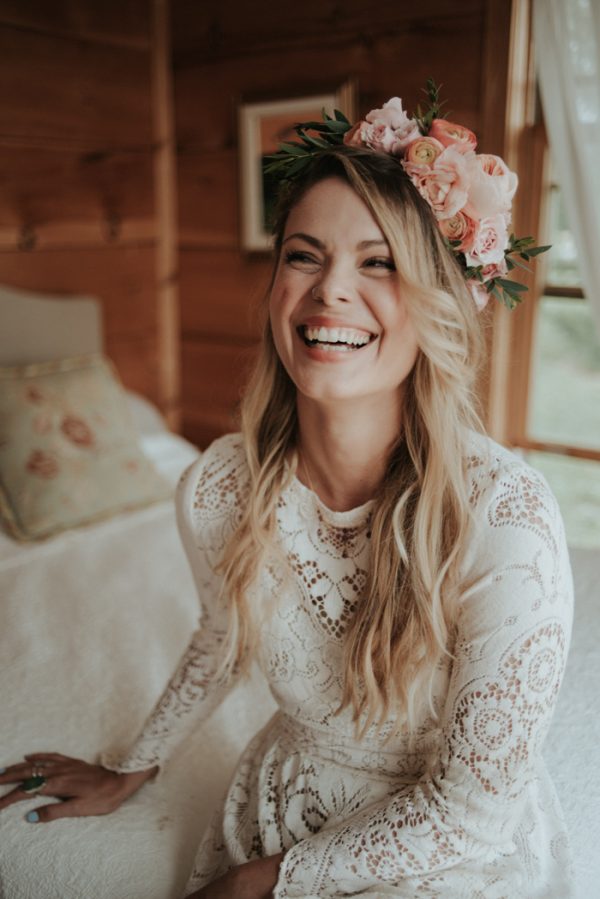 I kept my hair loose and wavy with some braids worked in to hold a crown of fresh flowers. The makeup look was natural and dewy with a flush of peach to match the flowers.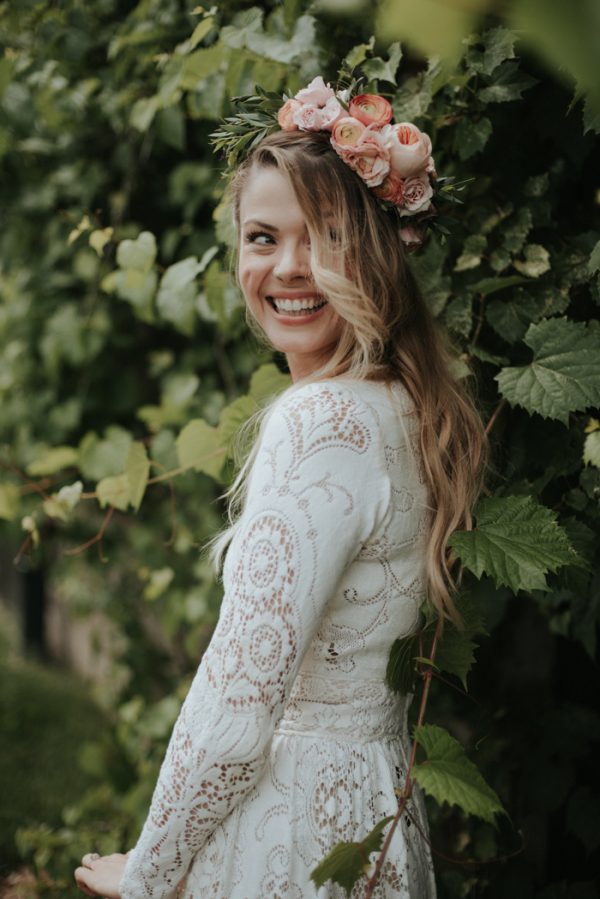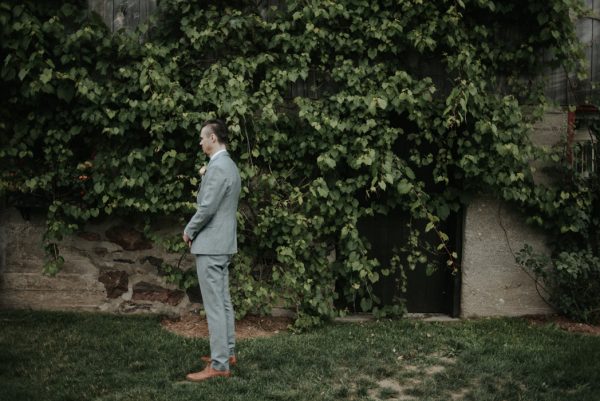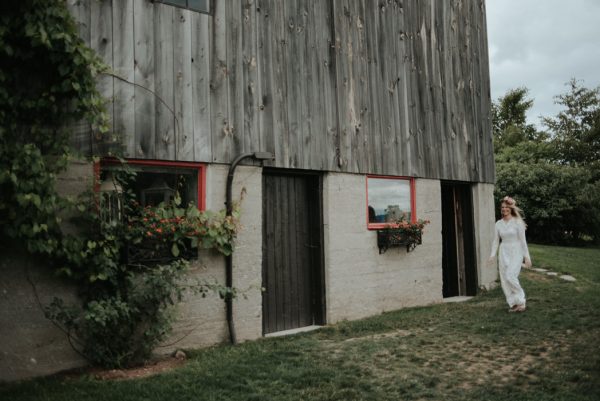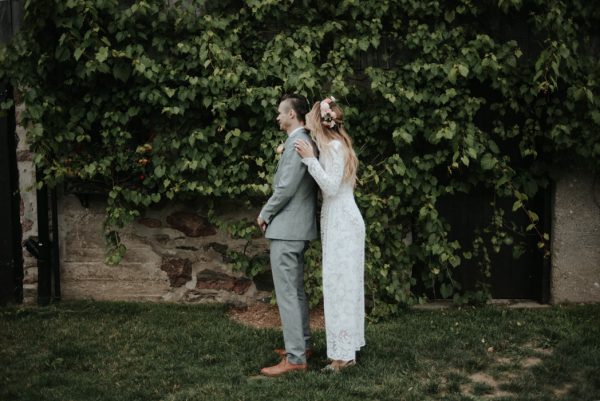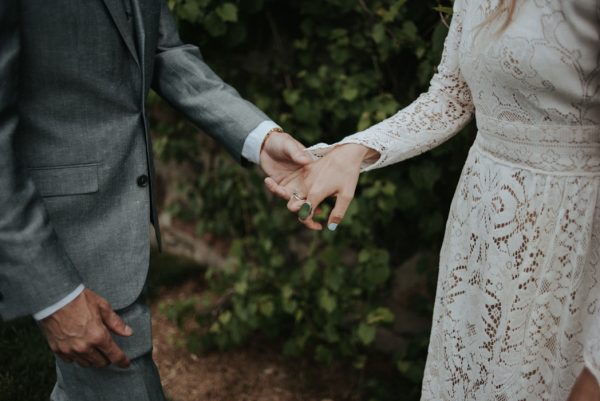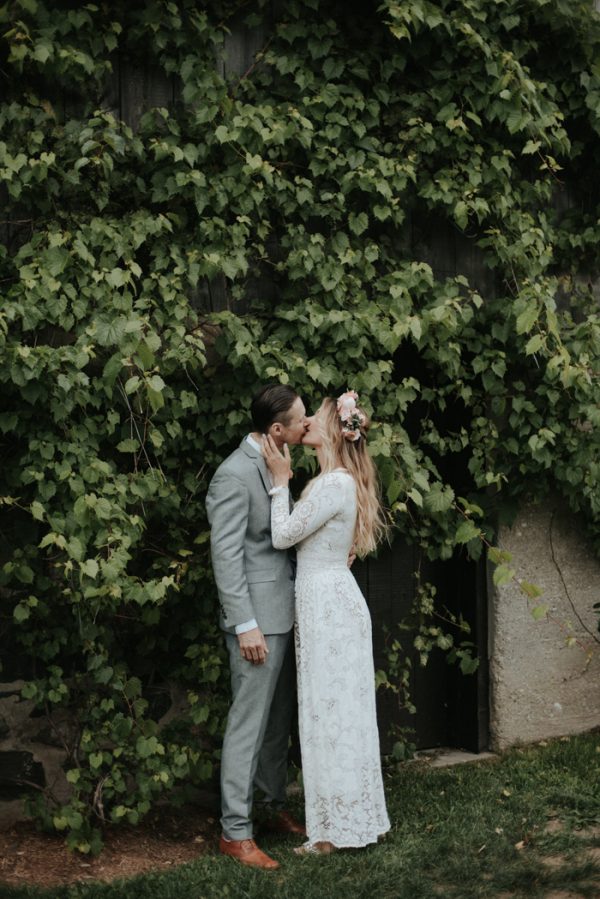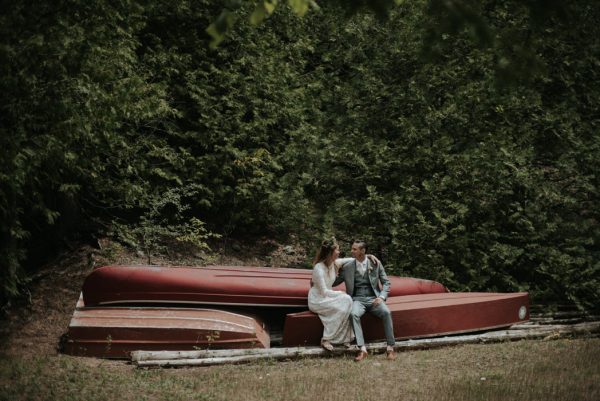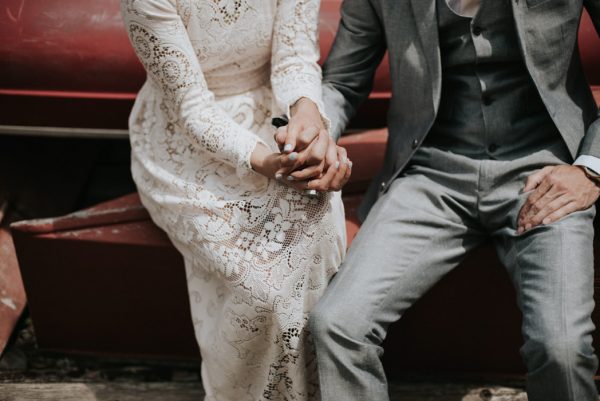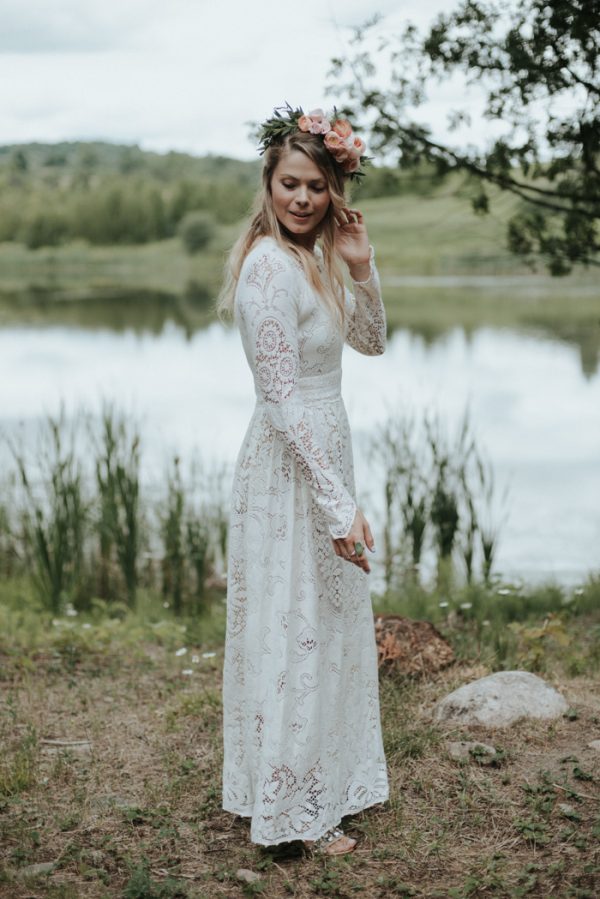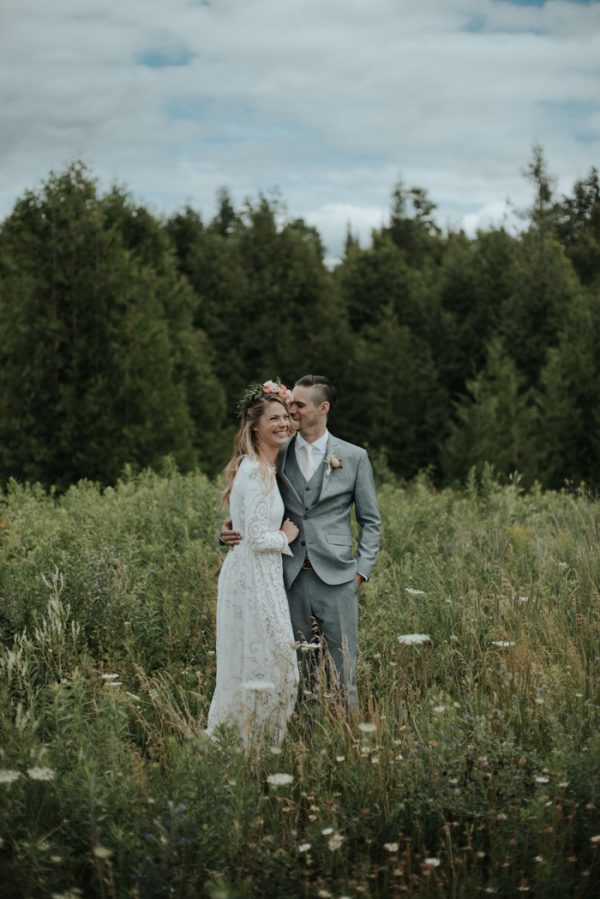 My bridal ladies wore dresses of their own choosing, I gave them the pastel colour palette and let them find something they were happy with.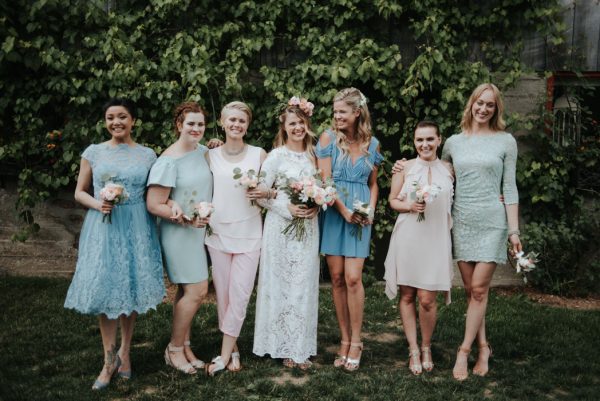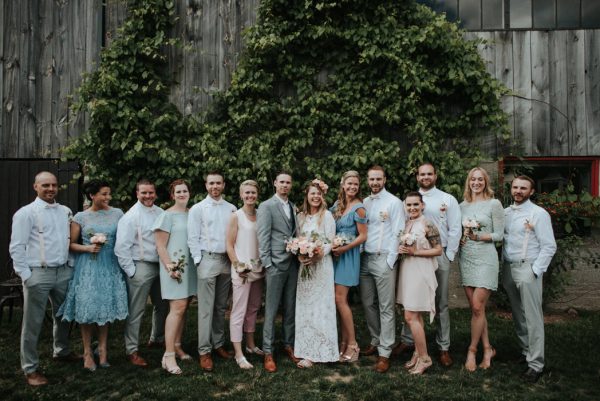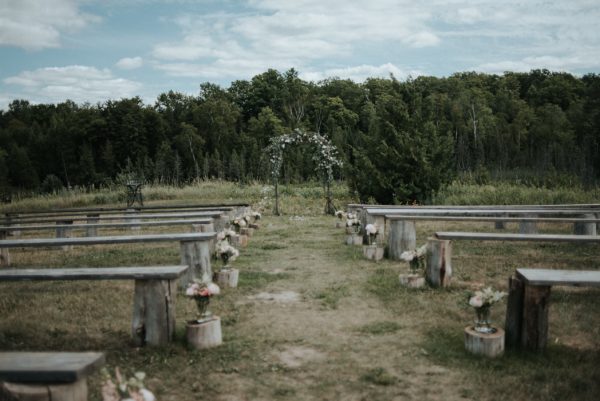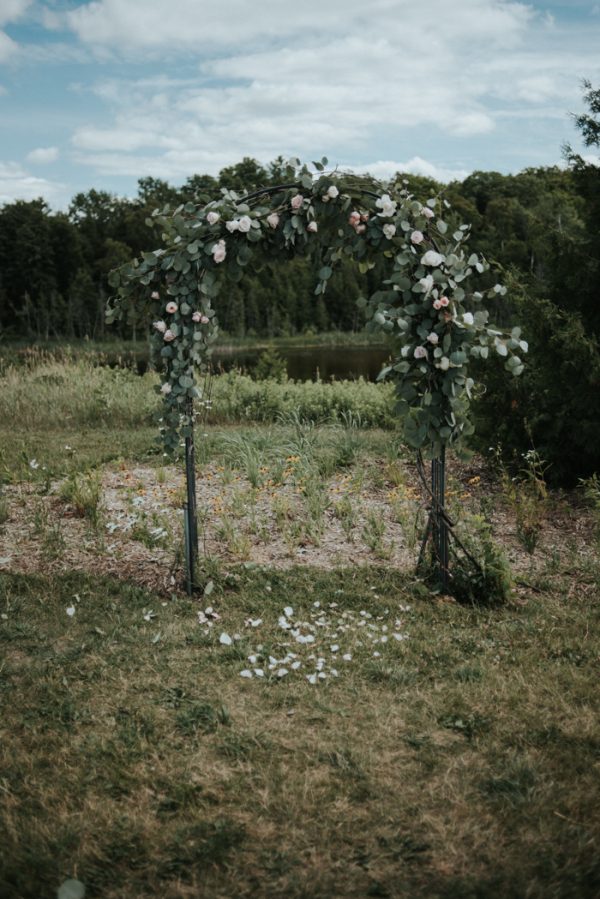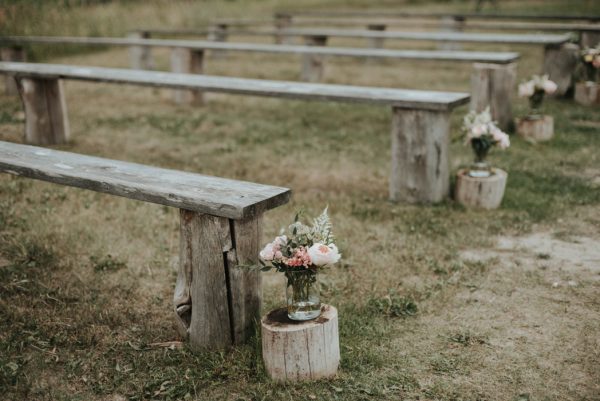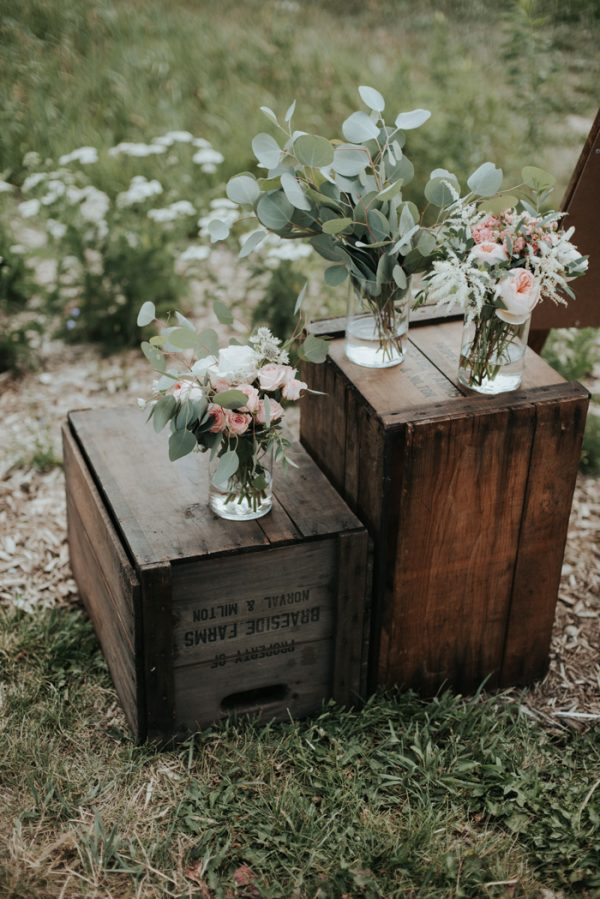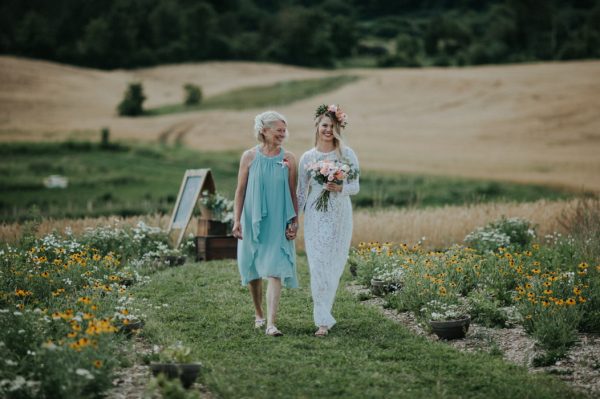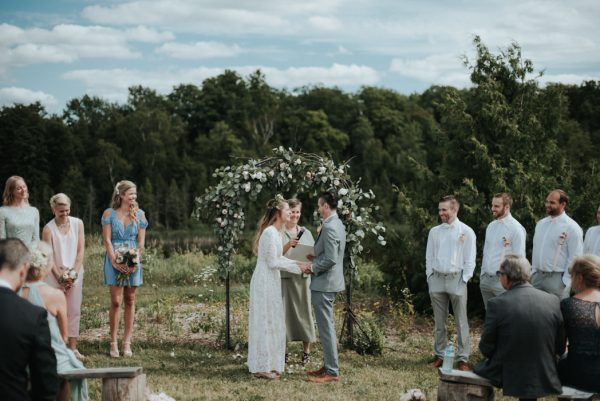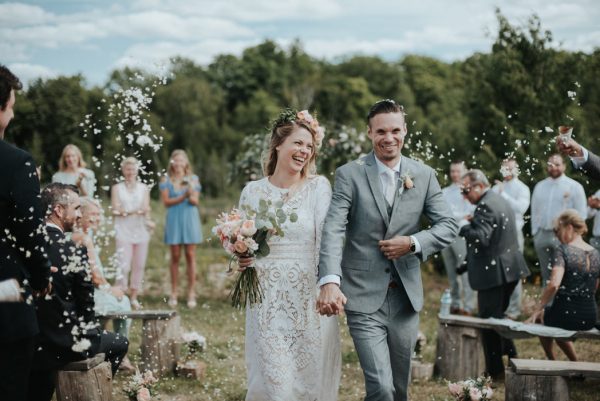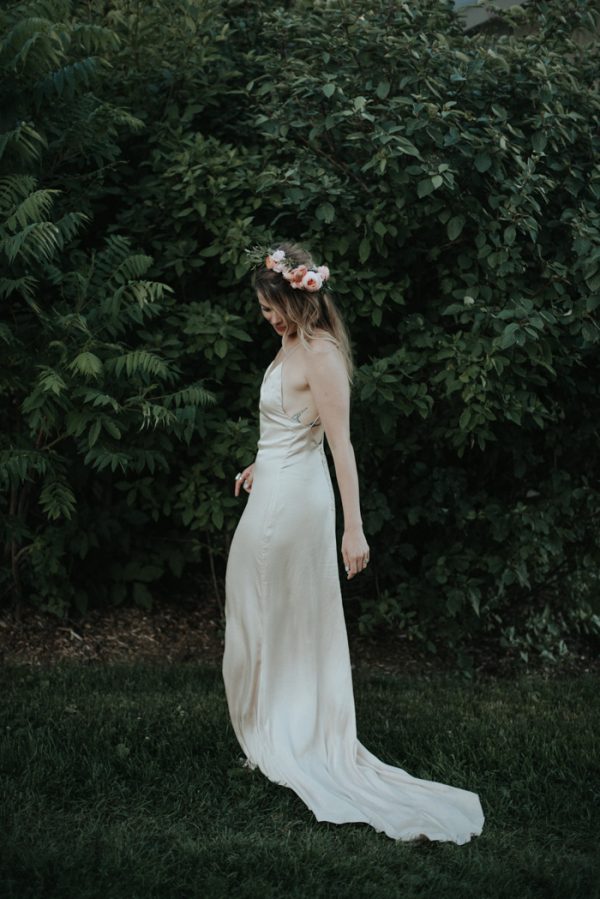 A month before the wedding I had a very bridal crisis and decided I needed a second dress, a long silky slip that would be a little higher on the fancy spectrum but still bad ass and bohemian. Not that I didn't adore the dress I had, but sometimes a girl just needs a sexy silk dress to feel her best self. So in the end I wore both and had my cake and ate it too (no need for a wedding cake!).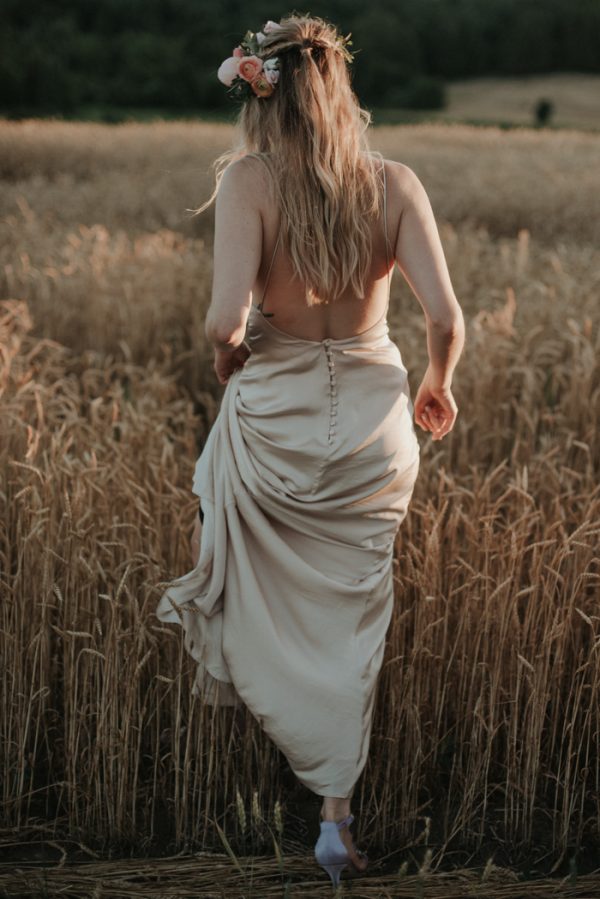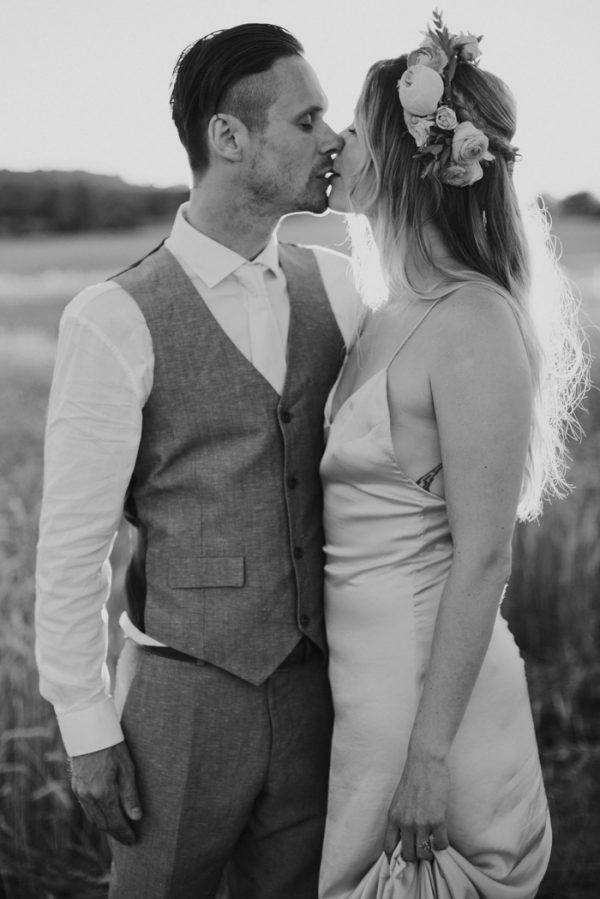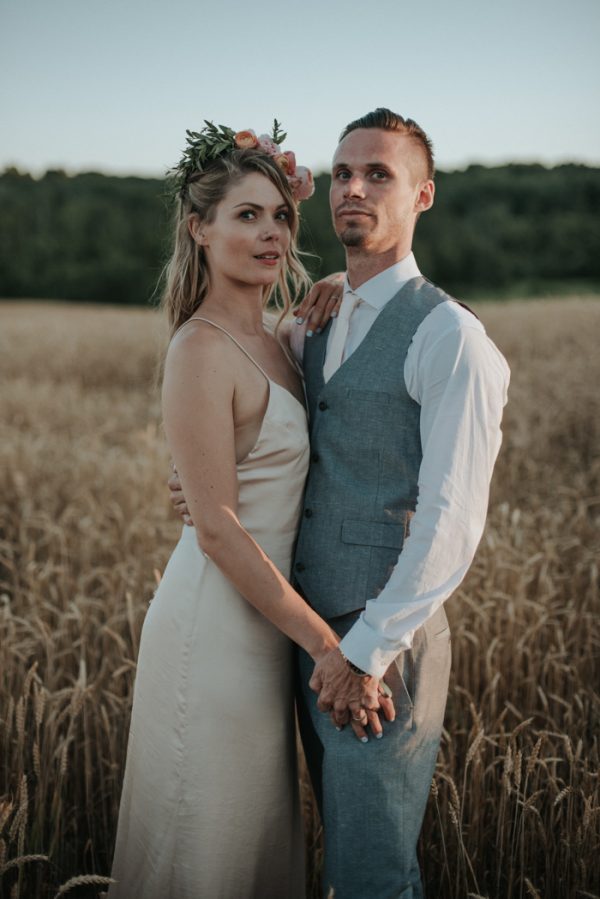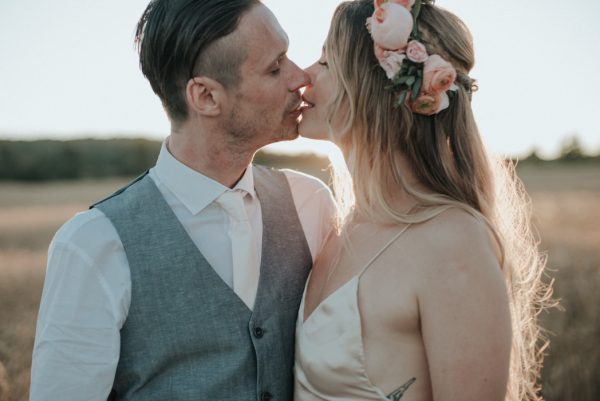 We were looking for a rustic venue with beautiful natural surroundings and an outdoor ceremony setting. A farm seemed like an ideal space and the venue we chose really felt like an oasis tucked among rolling fields of wheat and lavender. The fact that the menu was mainly sourced from the surrounding farms in the area was a serious check mark as well.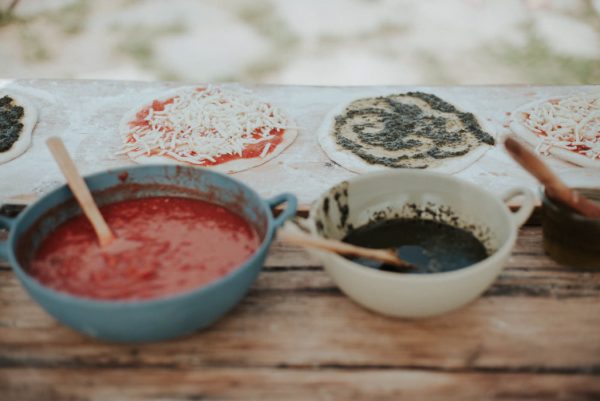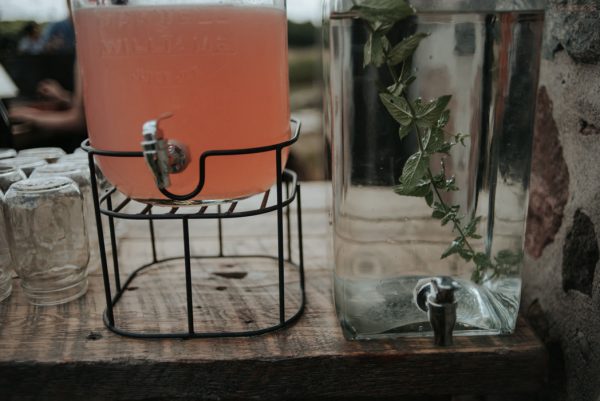 The main takeaway I had from the whole wedding process was to let things go. There's no point in clinging to something that went wrong or didn't turn out the way you expected if it's going to poison the feeling of the whole day. No one else is going to notice if your napkins weren't folded just so, or if a menu item was switched. And if you do have a lot of details that need attending to make sure to give yourself enough time to handle them with grace. A chaotic month of cramming before the day does not a Zen bride make.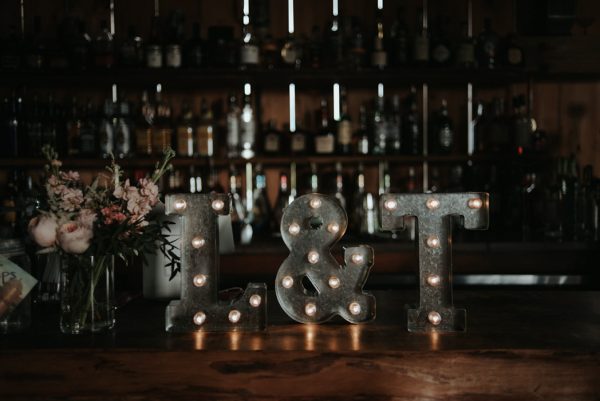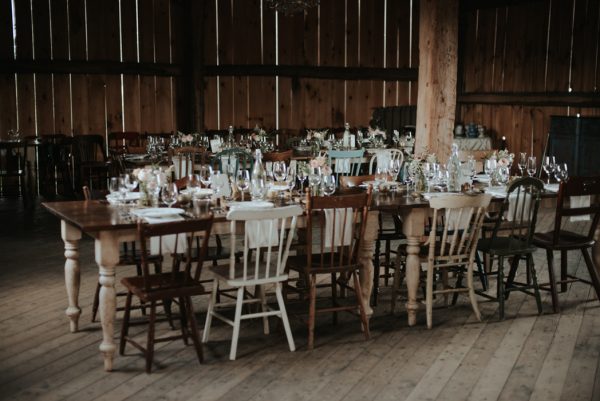 We didn't pick the wedding vibe so much as it picked us. We wanted it to feel like a big family dinner party, with beautifully loose florals and crafty chic decor to match. Keeping the mood laid back and casual really helped make it magical and honest. If ceremony or dinner elements were delayed a bit or went off track somewhat, oh well. That's how family dinners roll.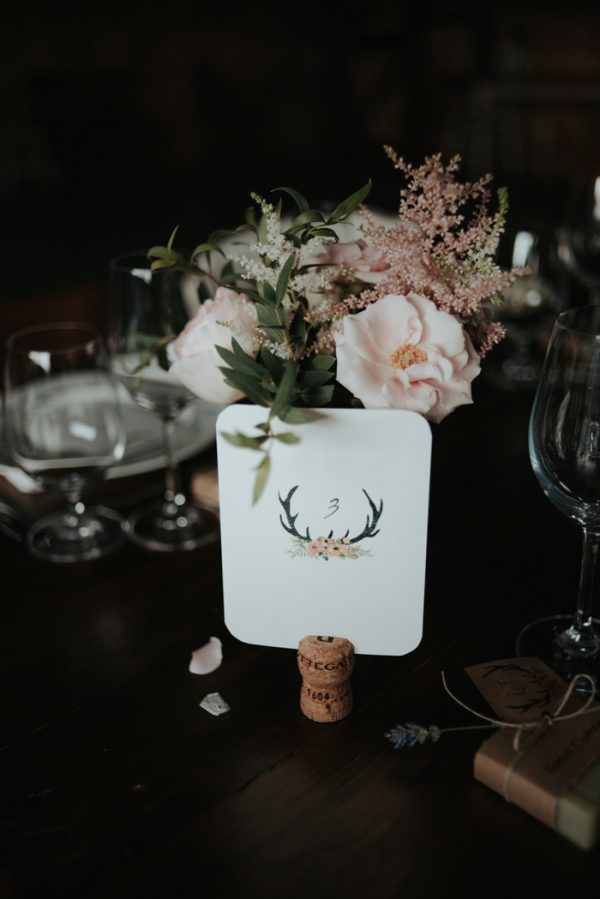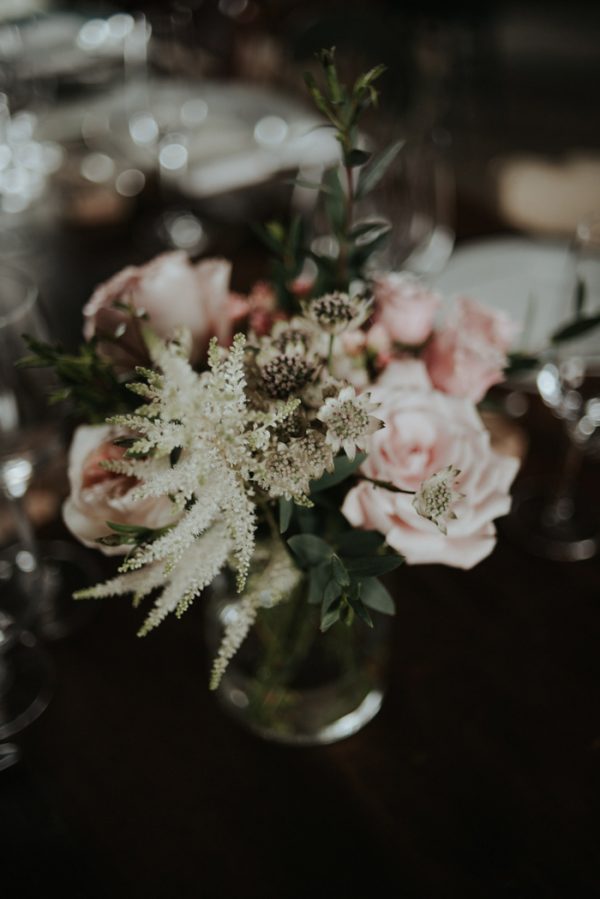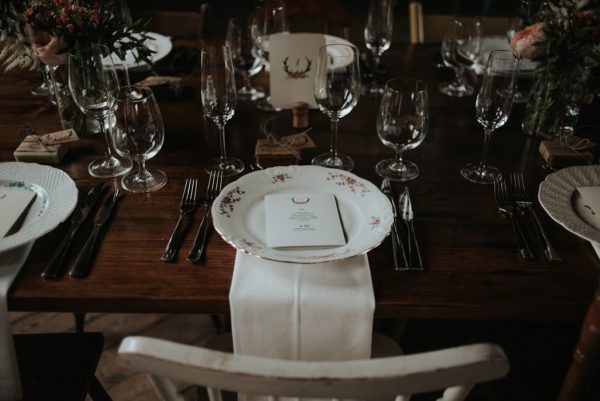 Congratulations to Lindsay and Todd, and a huge thanks to Daring Wanderer for sharing their wedding with us. Can't get enough rustic wedding inspiration? Then you've got to see this rustic bohemian ranch wedding in Oklahoma!