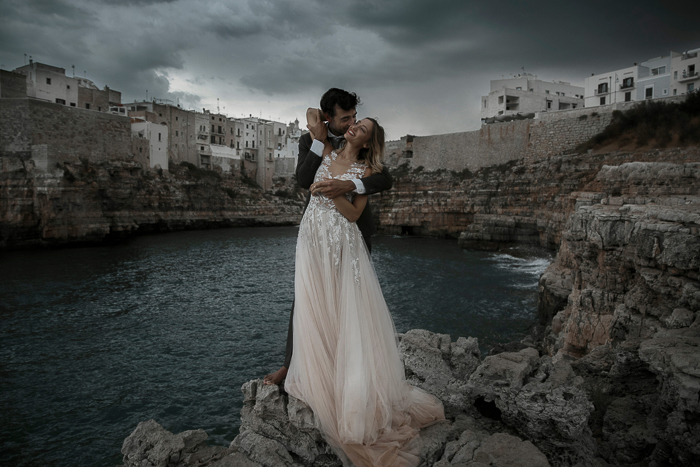 Choosing a meaningful location, Tony and Marco wanted a simple and heartfelt experience that was private and personal for just the two of them–and they did just that beautifully. Between the breathtaking backdrop and raw passion, the couple's utterly romantic Ostuni elopement was pure magic.
From the Mediterranean jagged coastline and ancient olive groves to the rustic masserias and vast scenic countryside, the picturesque whitewashed hilltop town of Ostuni is unlike any other. After exchanging emotional handwritten vows, the couple explored the surrounding areas that were special to them. The variety of enchanting scenery was the perfect setting for their steamy couple portraits.
The two created a dream day made entirely for them, and it's safe to say this elopement is full of the feels. These gorgeously moody and sensual photographs captured by Junebug member The Ferros will surely make your heart flutter. If you find elopements irresistibly sexy, then keep scrolling.
The Couple:
Tony and Marco
The Wedding:
Ostuni, Italy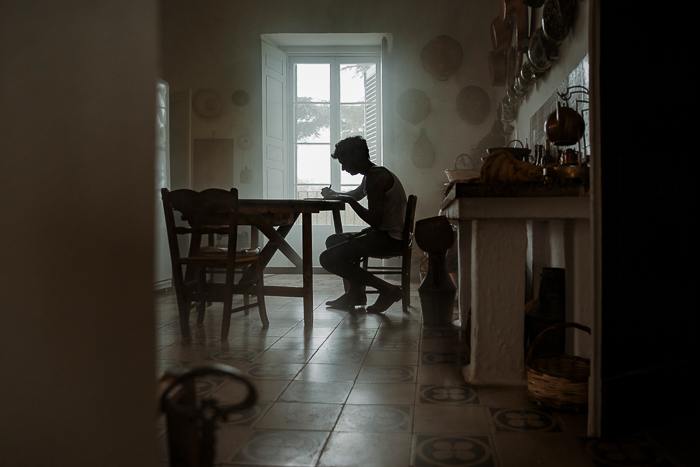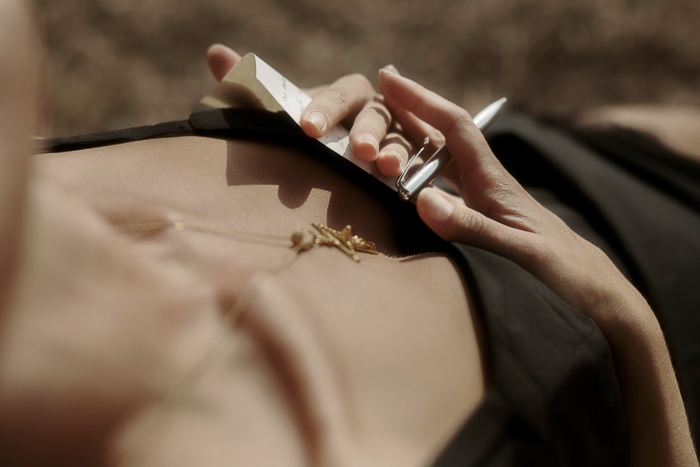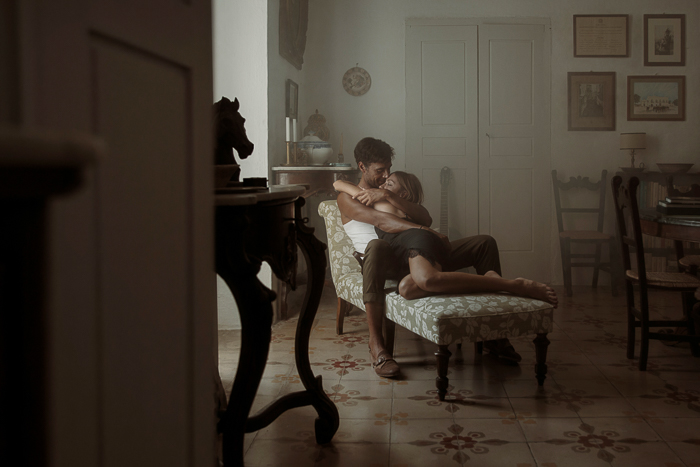 Choosing A Meaningful Elopement Location
During our elopement, we went to places that really had meaning for us in our lives–places we used to go when we were kids. Even though we didn't have a traditional wedding, we wanted to create something that had a link with our roots.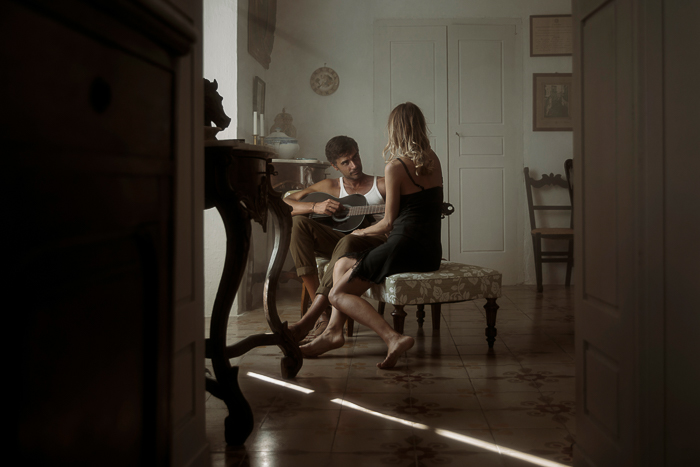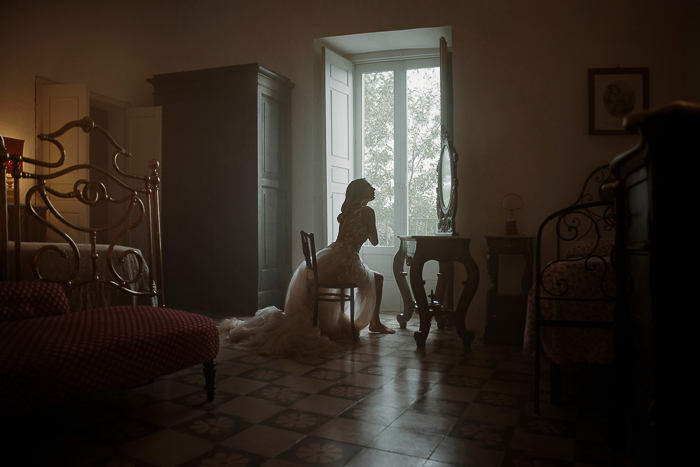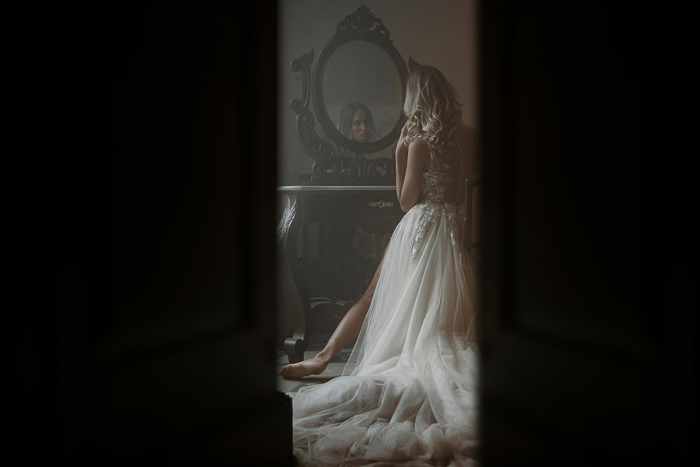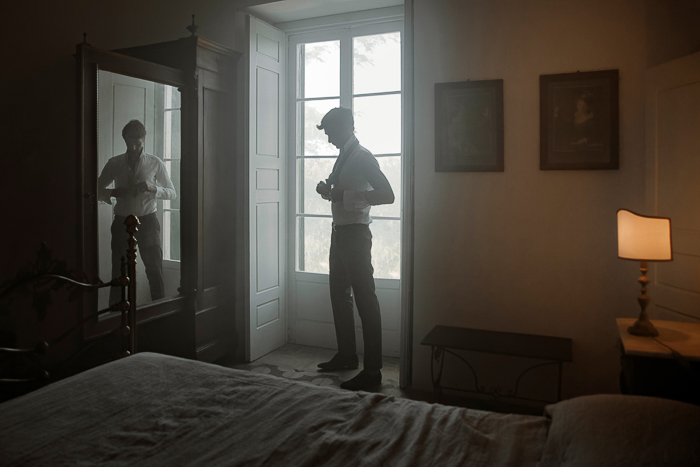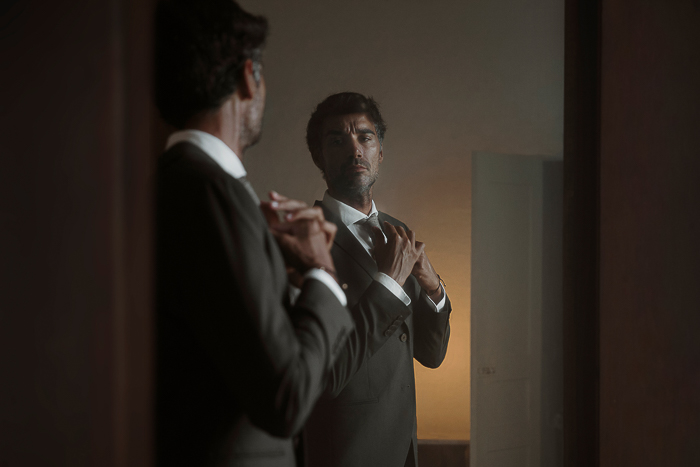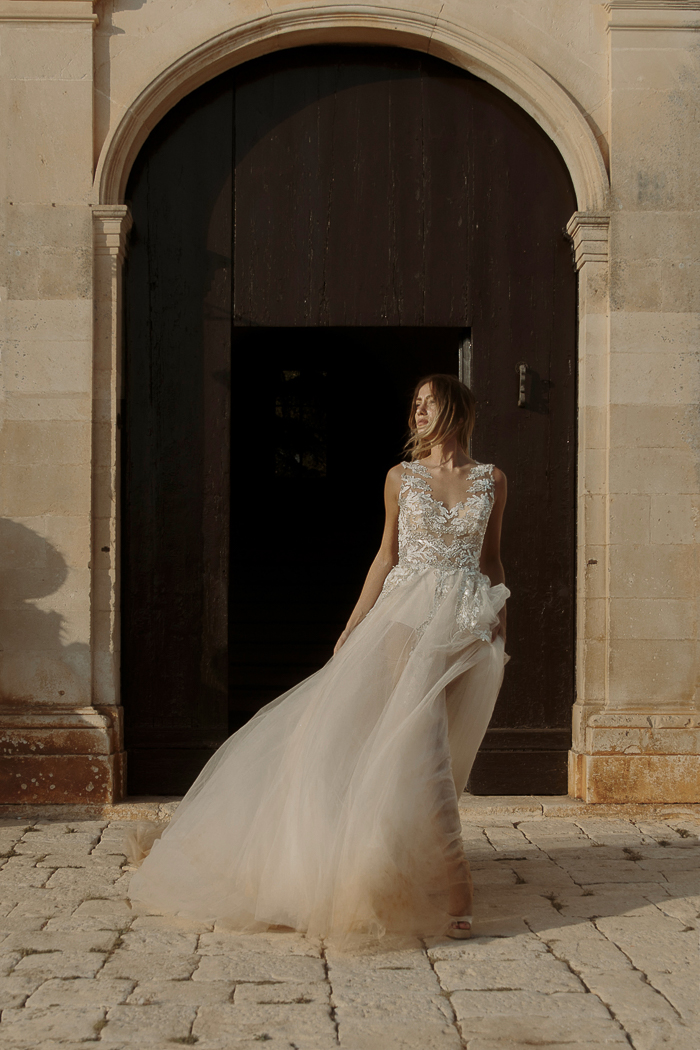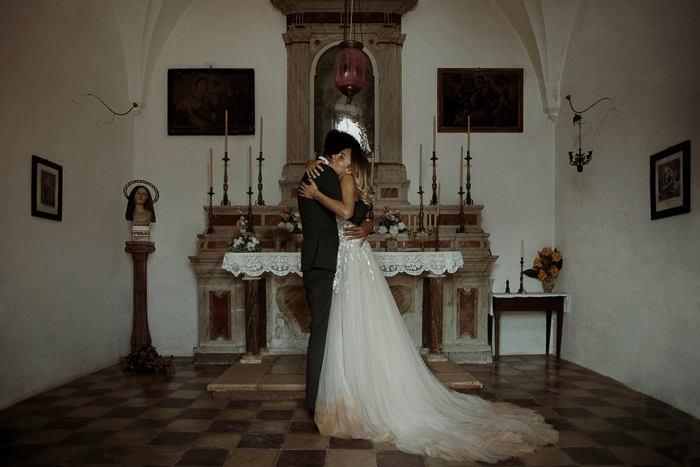 An Intimate And Emotional Ostuni Elopement
The ceremony was such a quiet yet intense moment. We both decided to write down things we had never shared before with each other, and it was so moving. We really wanted no stress in the making of it, and we also wanted to be very personal and private, so we went for a very simple ceremony with just the two of us.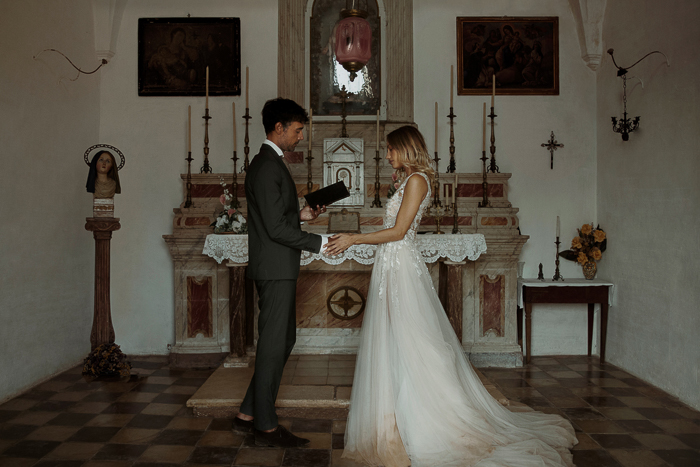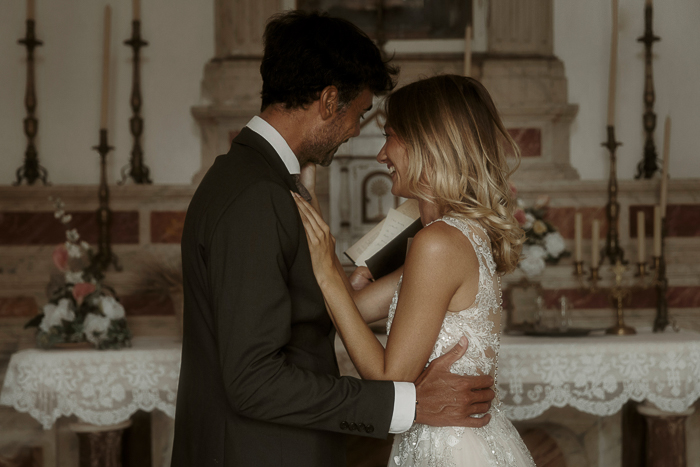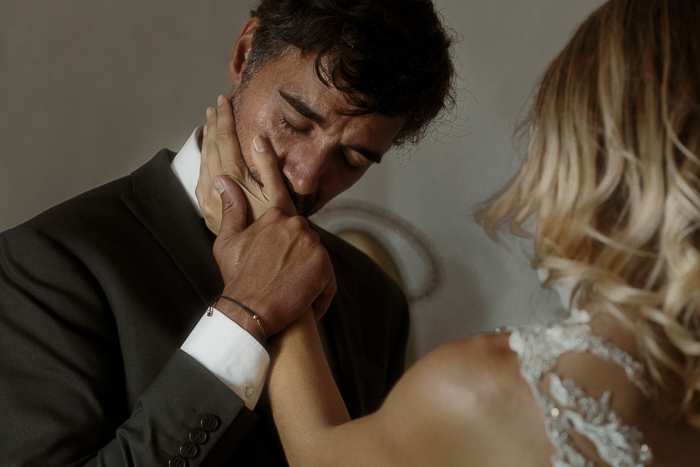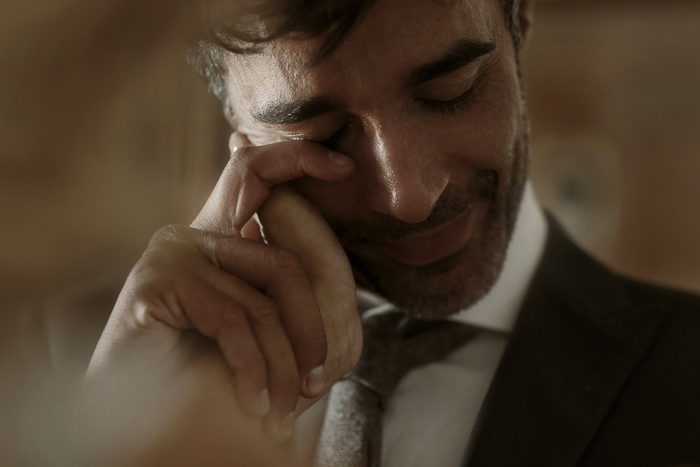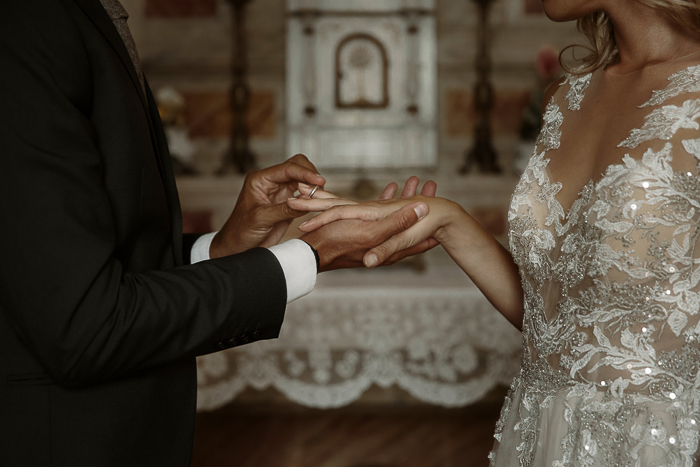 Wedding Planning Advice
There are no rules in planning your wedding or elopement. So take advantage of it and create it exactly as you've always imagined it since you were a child. If you fancy a big, dreamy dress, even if you're not having a traditional wedding, go for it! If you have a place that is dear to your heart, go there for your photos—they're going to be the thing you'll look at most in the future.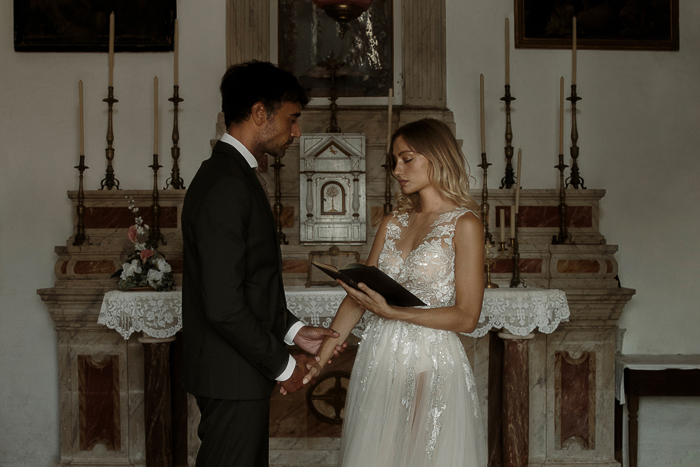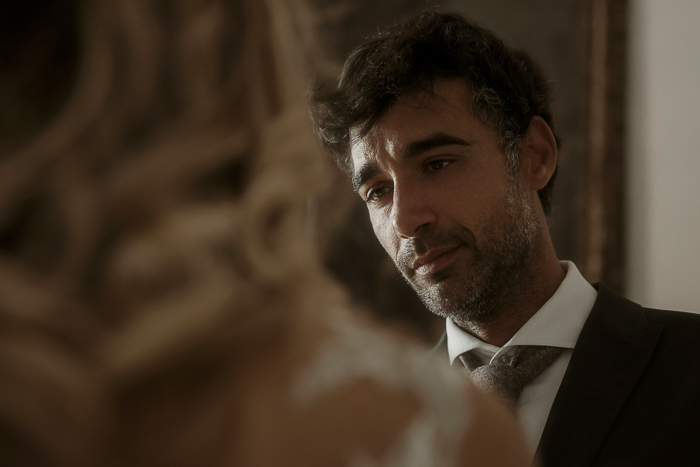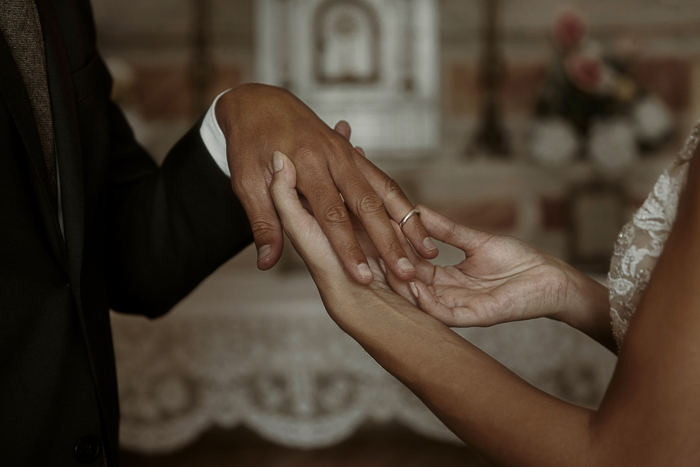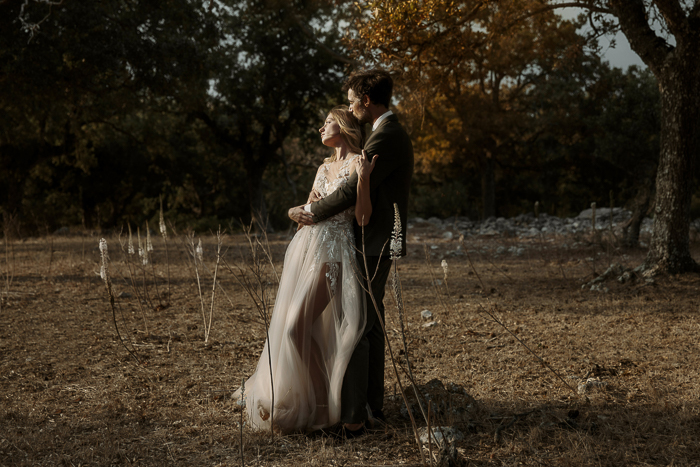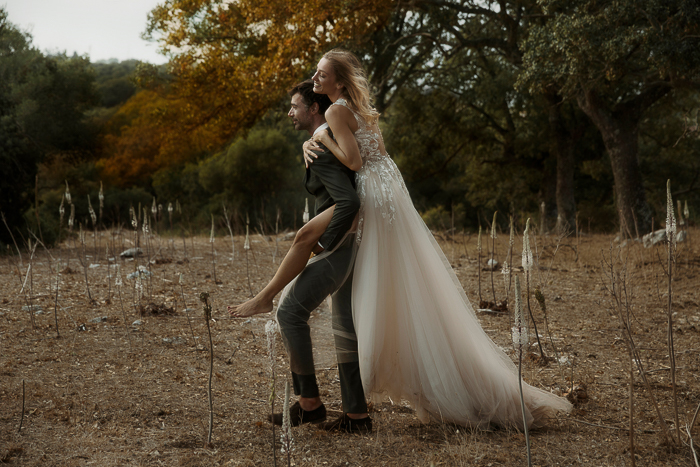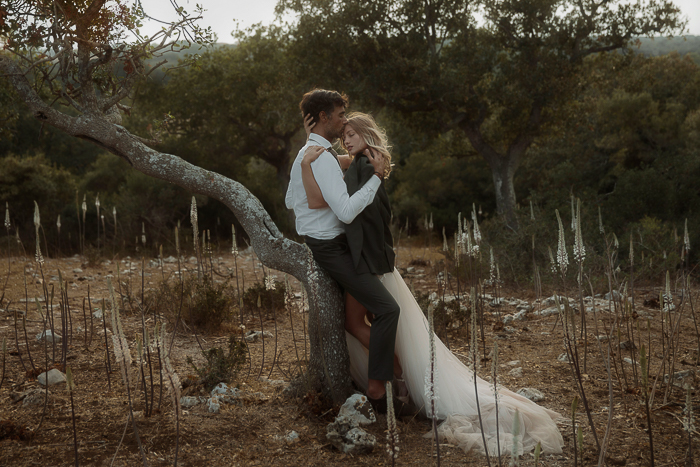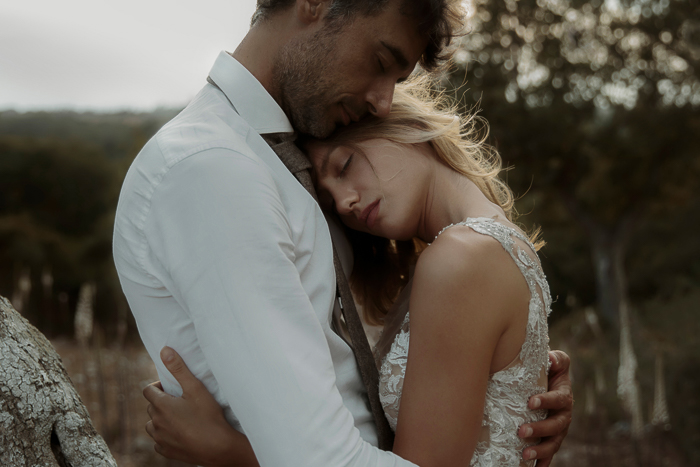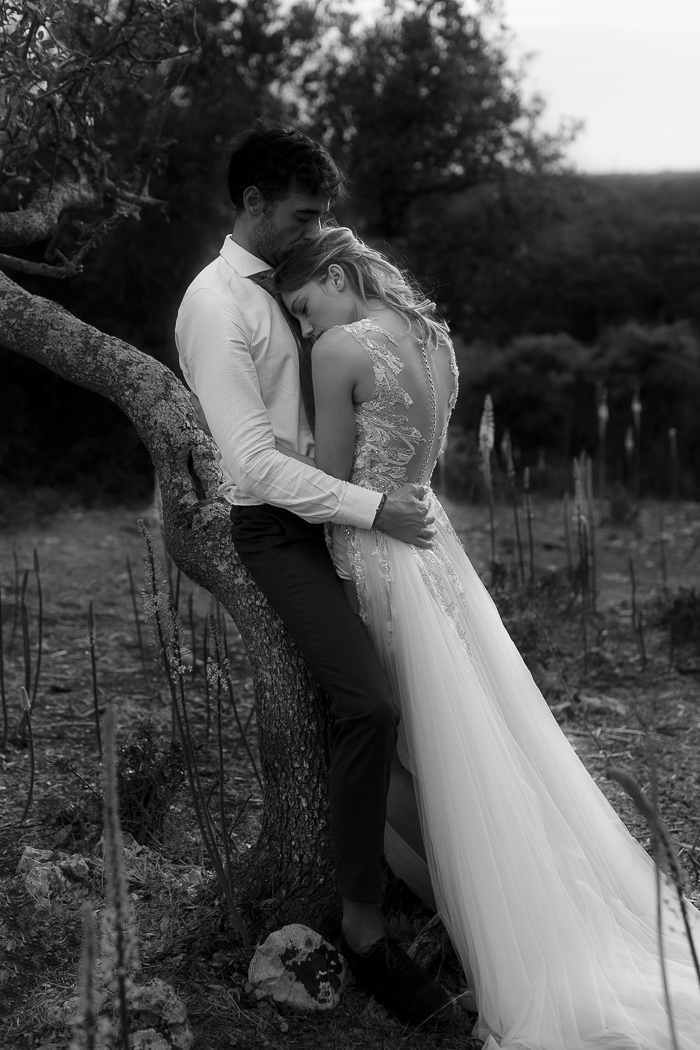 Unforgettable Moments Of Their Ostuni Elopement
Following our photographers in an amazing field of olive trees was amazing. They found one that literally looked like a nest. It was like that tree was embracing us–and looking back at that shot–it really seemed like we were one with nature. Another special moment was when we went to Polignano a Mare. Suddenly, it was like a storm was about to arrive, and it all felt so unreal and so thrilling at the same time.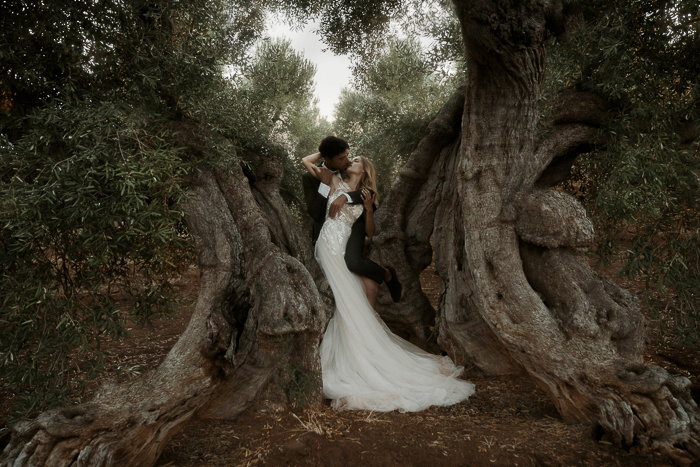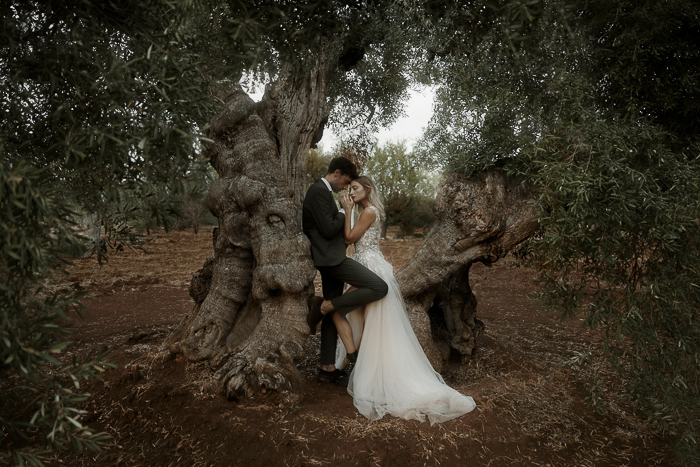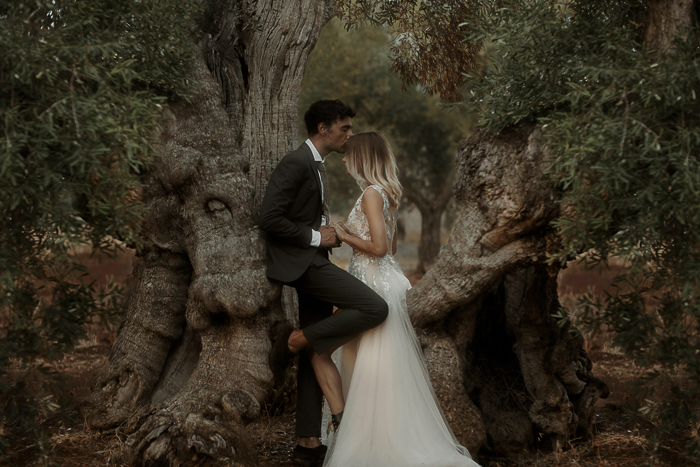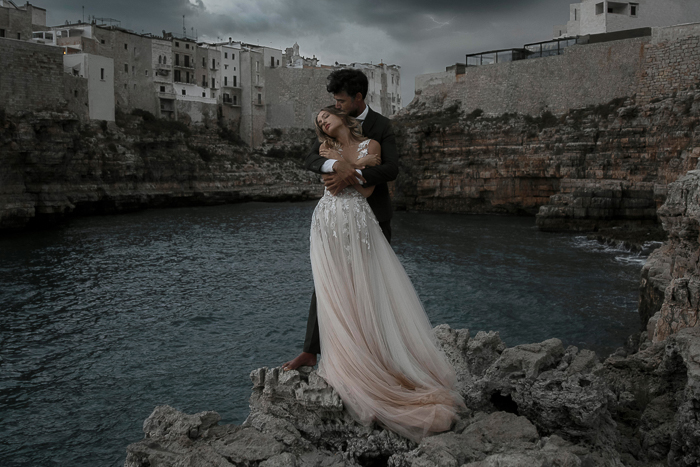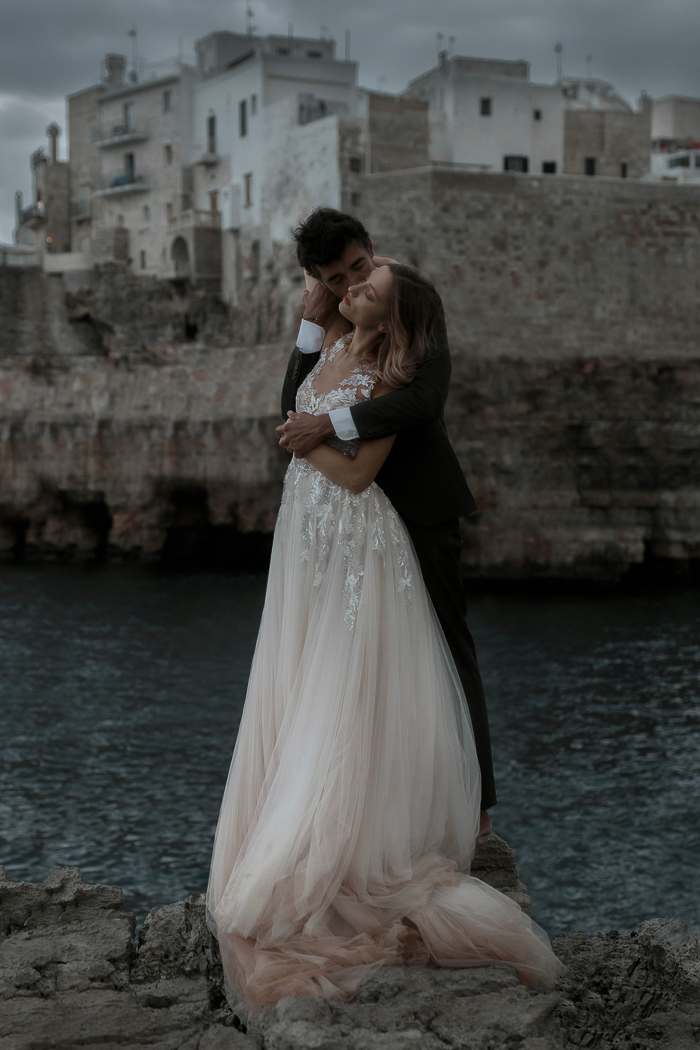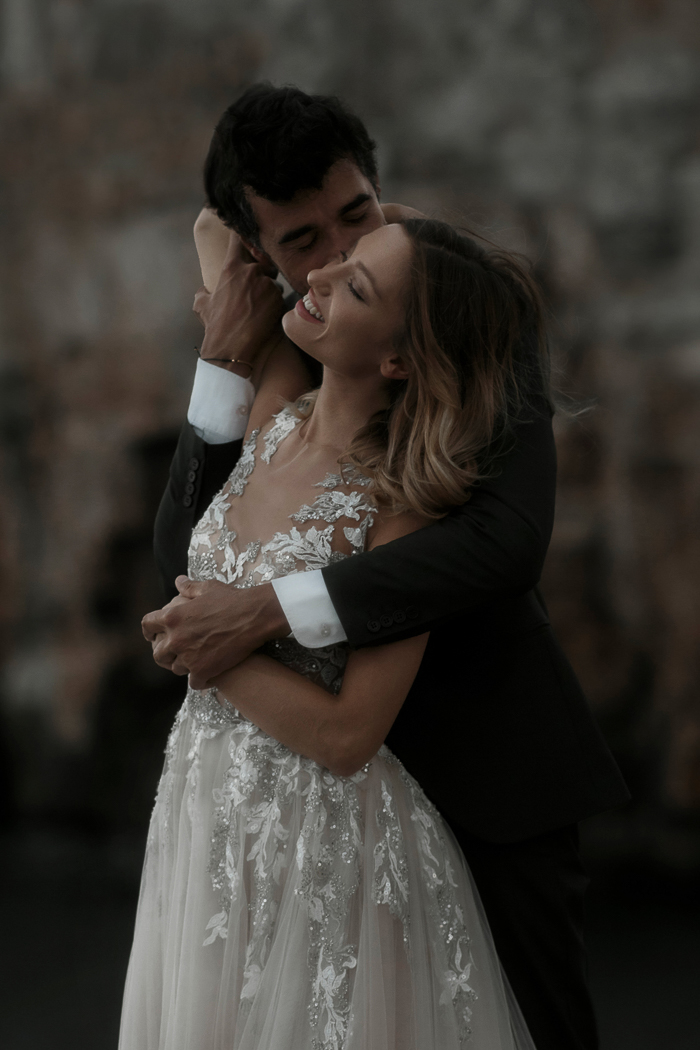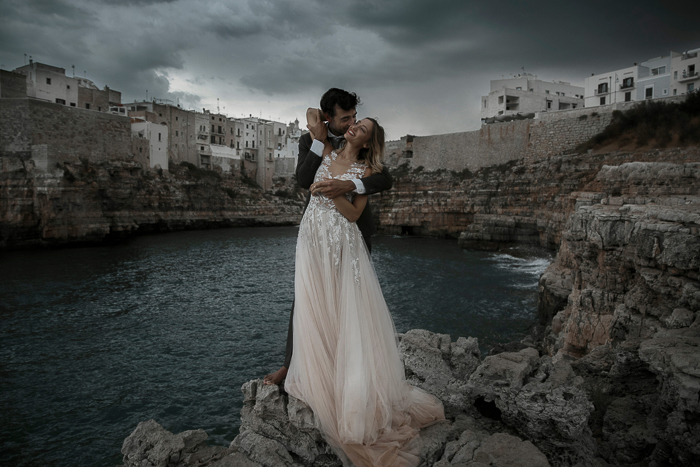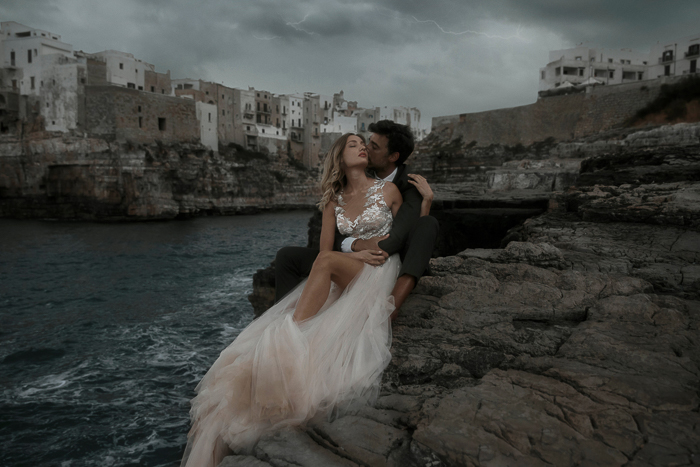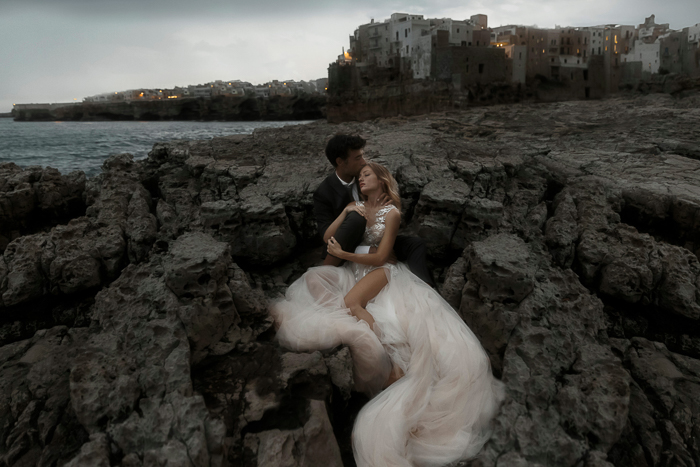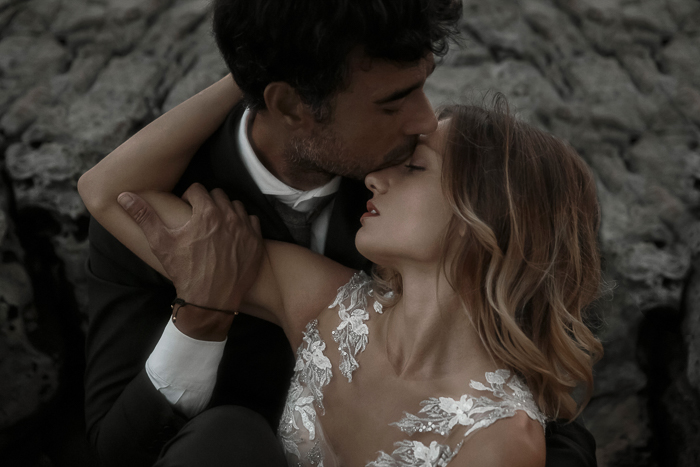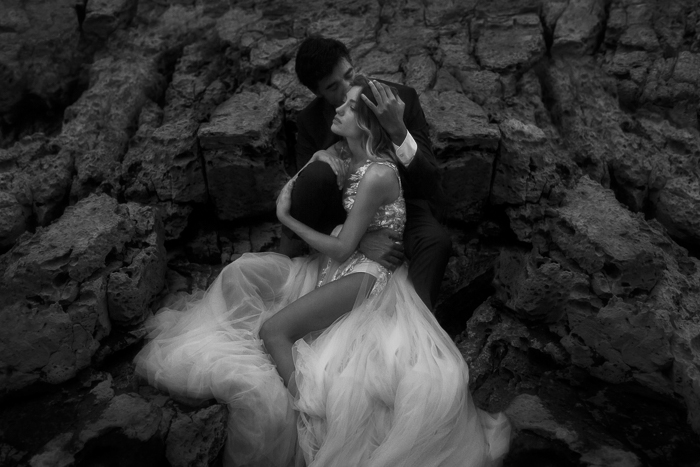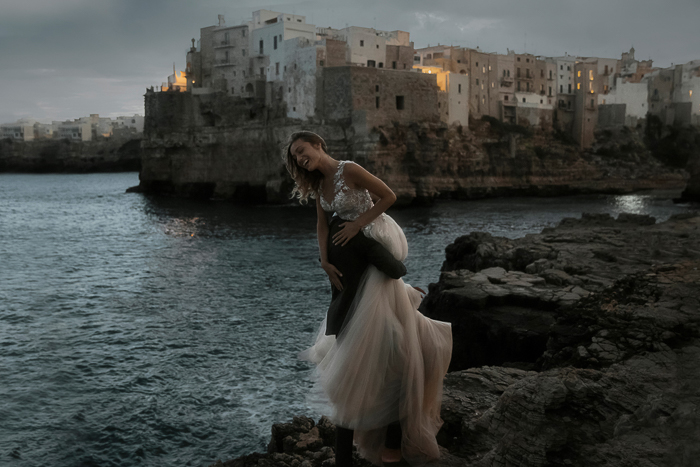 Congratulations to Tony and Marco on their utterly romantic Ostuni elopement. Thank you to Junebug member The Ferros for capturing and sharing their day with us. To see more of their work, check out their profile in our directory of wedding photographers from around the world!
Elopements like this one give you and your partner the opportunity to tie the knot in the dreamiest of places, resulting in more creative and adventurous photographs. Check out our elopement planning guide and craft a day that truly reflects your own unique love story.