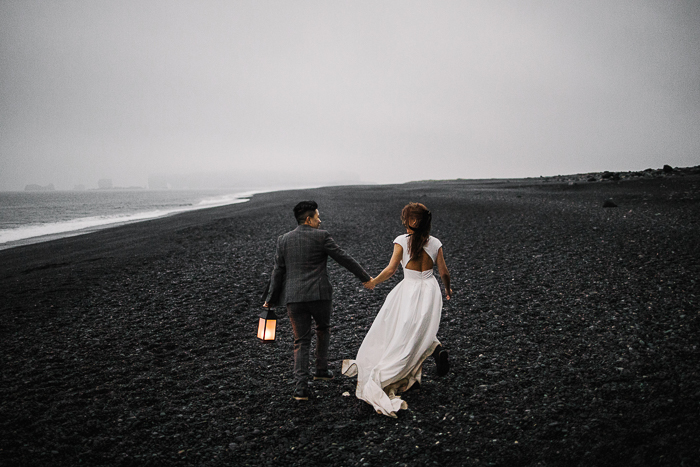 Since the pandemic hit, more couples are opting to travel the world for a once-in-a-lifetime elopement in a faraway destination. After falling in love with the idea of tying the knot in the land of fire and ice, Ariel and Vic tied the knot in an intimate Iceland seaside elopement. Oh, and did we mention they flew over 18 hours from Hong Kong to get there?!
Their special day was complete with a ceremony with waterfall views–a location that they picked the day of the wedding–zoom calls with family members, and moody portraits taken by Junebug photographer Sunday & White on the foggy coastline. So if you're considering ditching the idea of a big wedding idea and eloping in your dream city or country, you're going to want to see this. Just have those passports ready because you're going to want to book those flights.
The Couple:
Ariel and Vic
The Wedding:
Kvernufoss, Vik, Iceland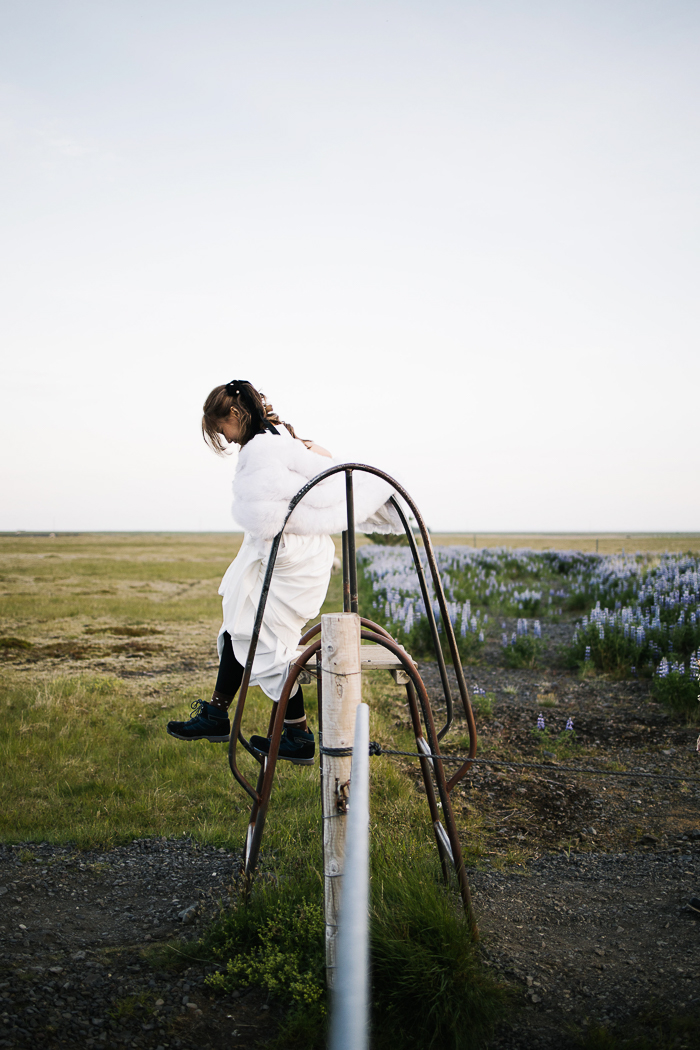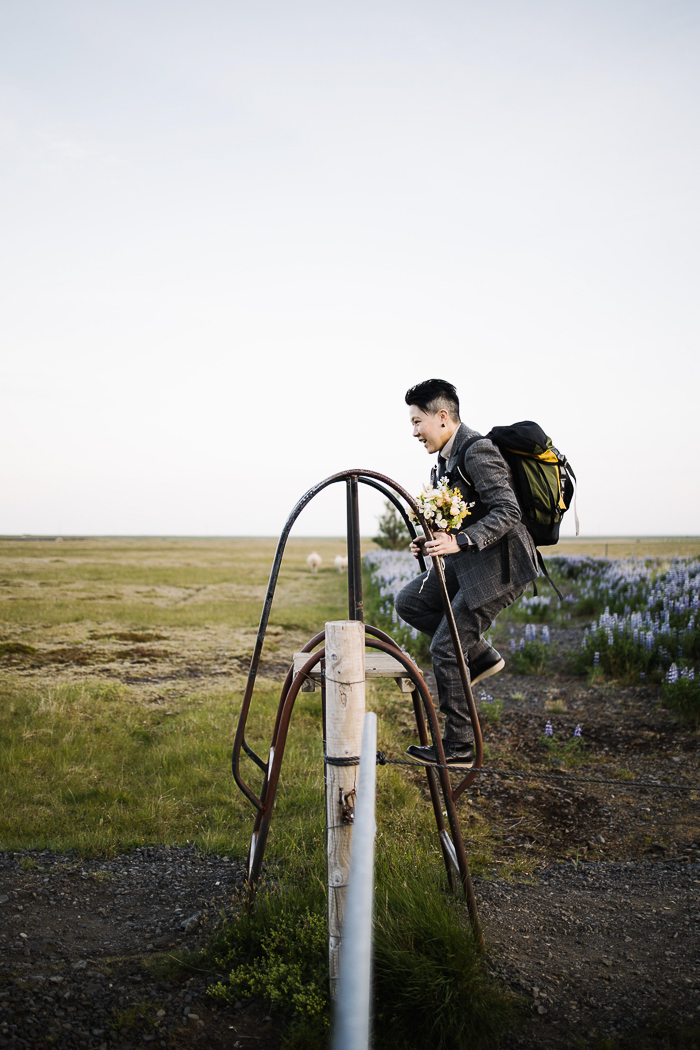 A Memorable Drive On The Morning Of The Iceland Seaside Elopement
The most memorable part of the day was driving two hours back and forth from our hotel to the District Commissioners Office to submit the hard copies of our marriage documents. This happened on the morning of our wedding! It was an extremely tight schedule, and my partner and I were rushing a lot during the few hours before our ceremony. Strangely enough, it was also very exciting, and I am so glad that I had her by my side and we managed this together. We also only decided on the location of the ceremony a few hours beforehand. My partner and I drove there in the morning to scope out the location as we had never visited it before. And when we saw it, we just knew this was the place. That was a very special moment for us.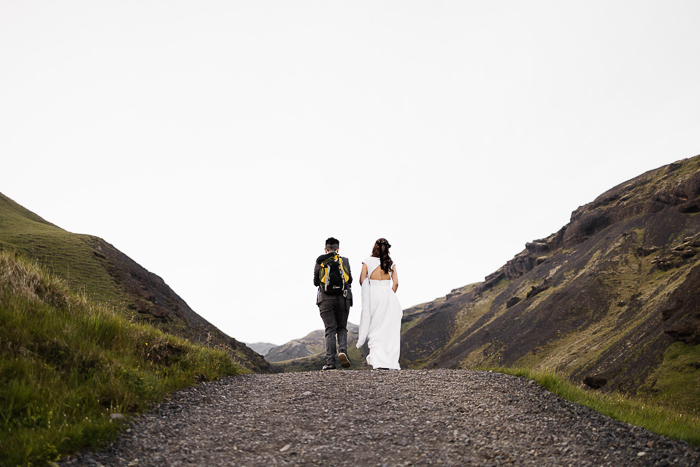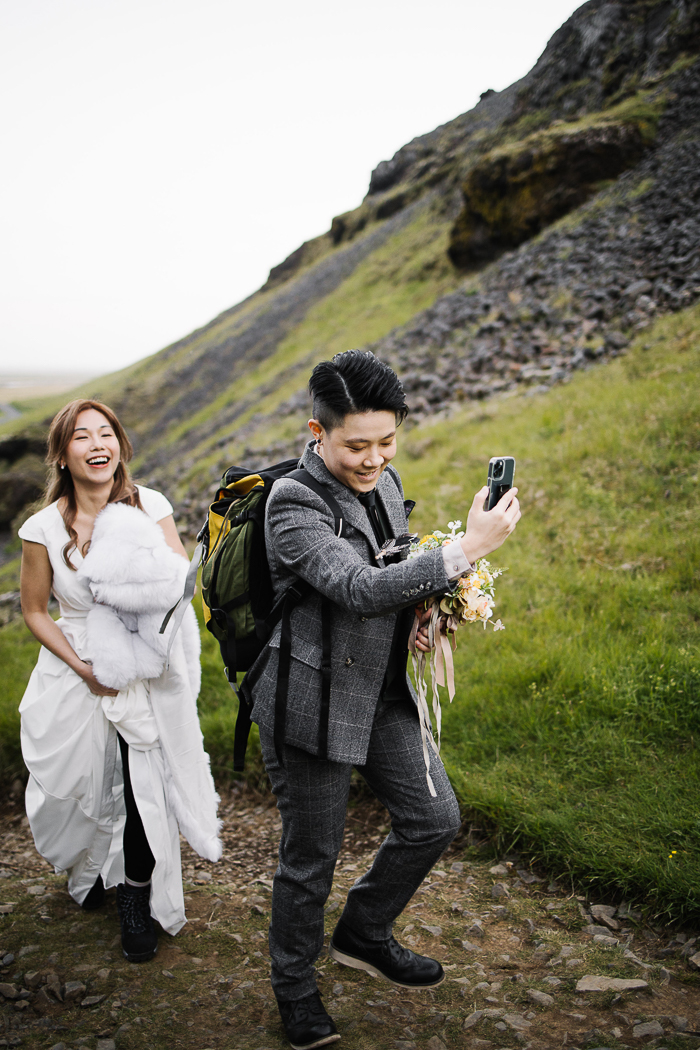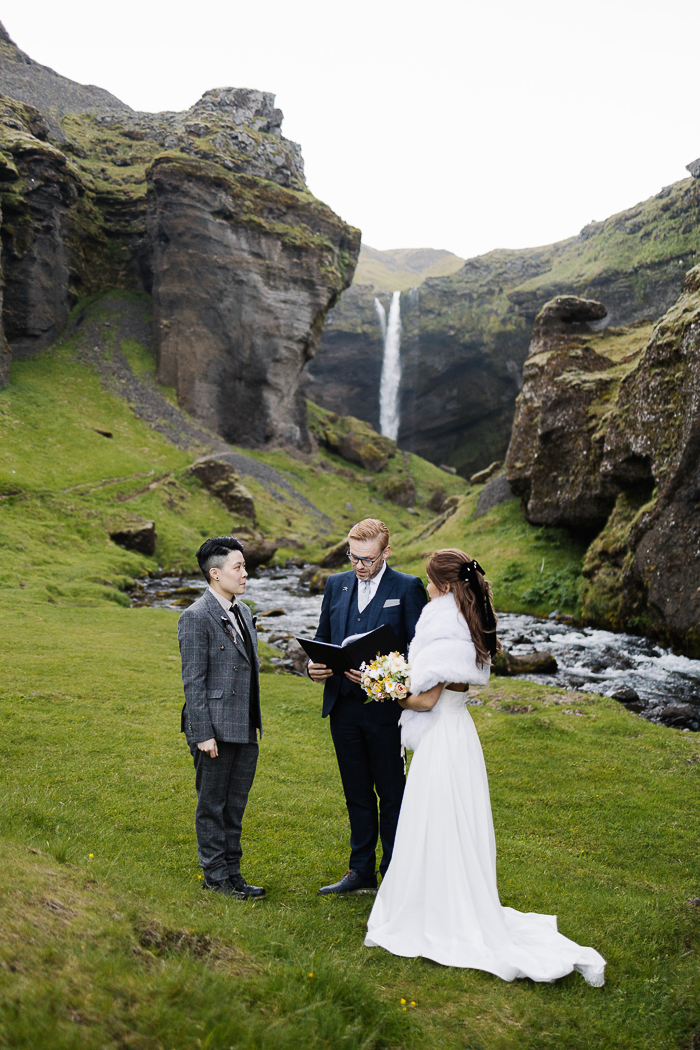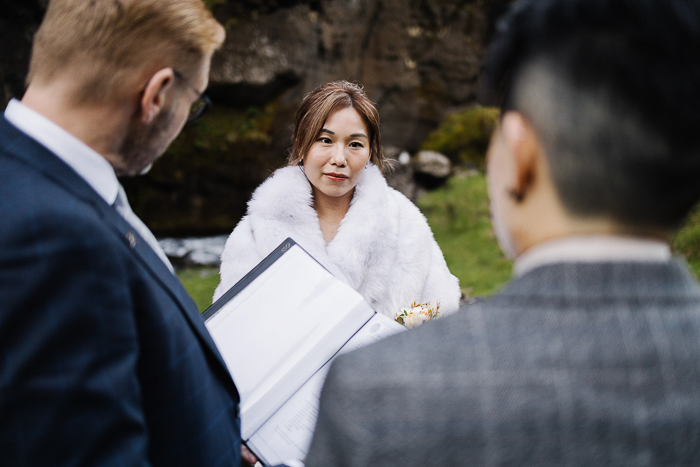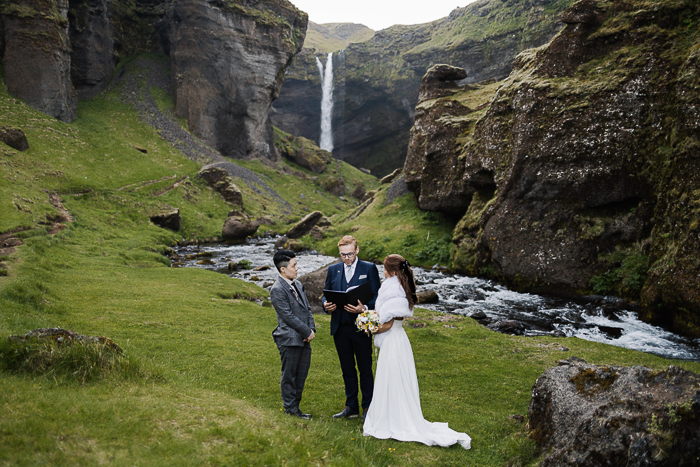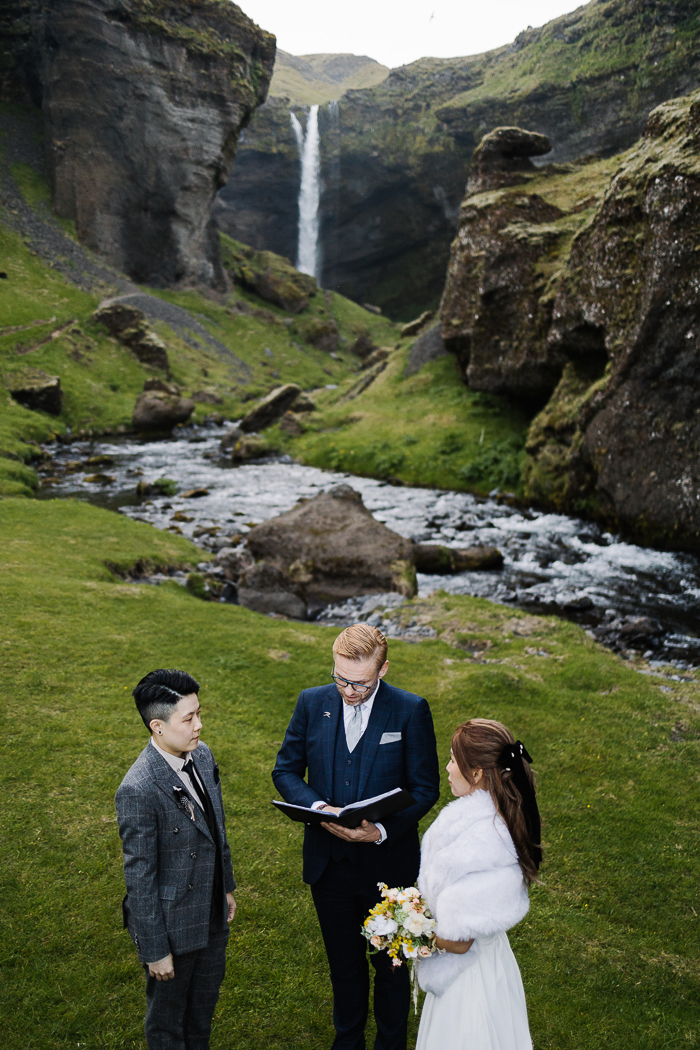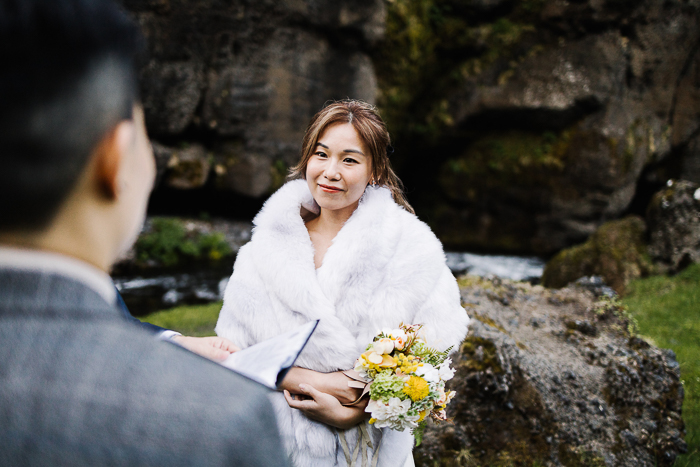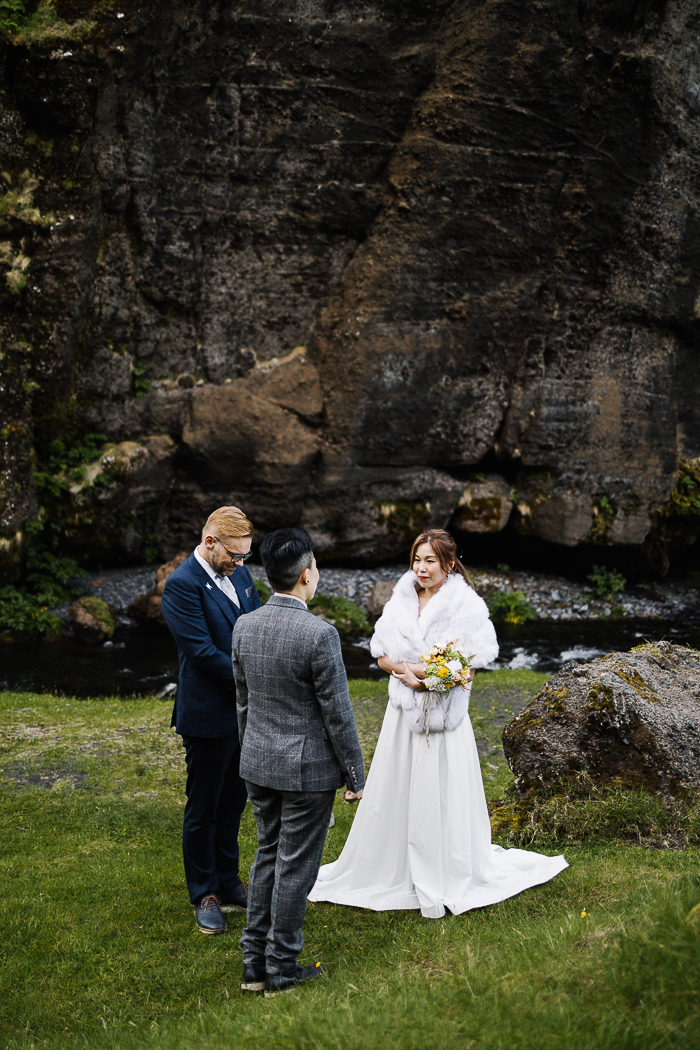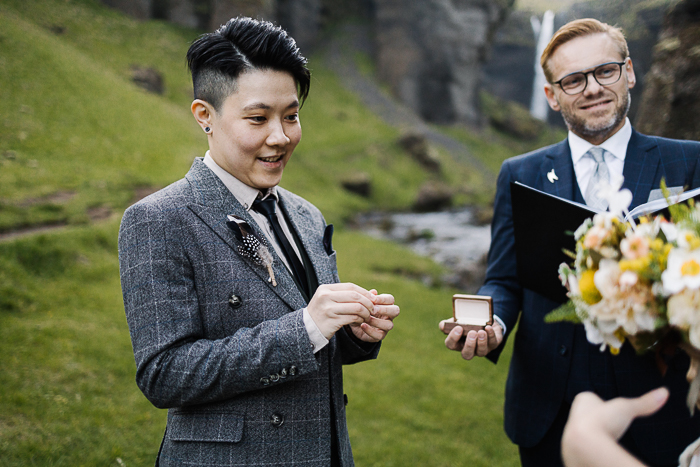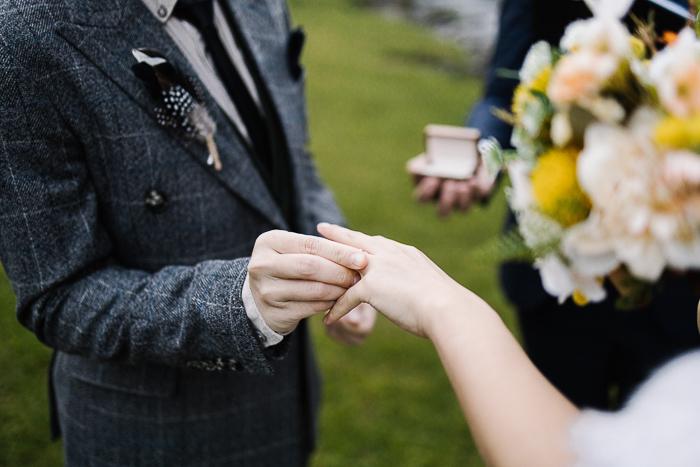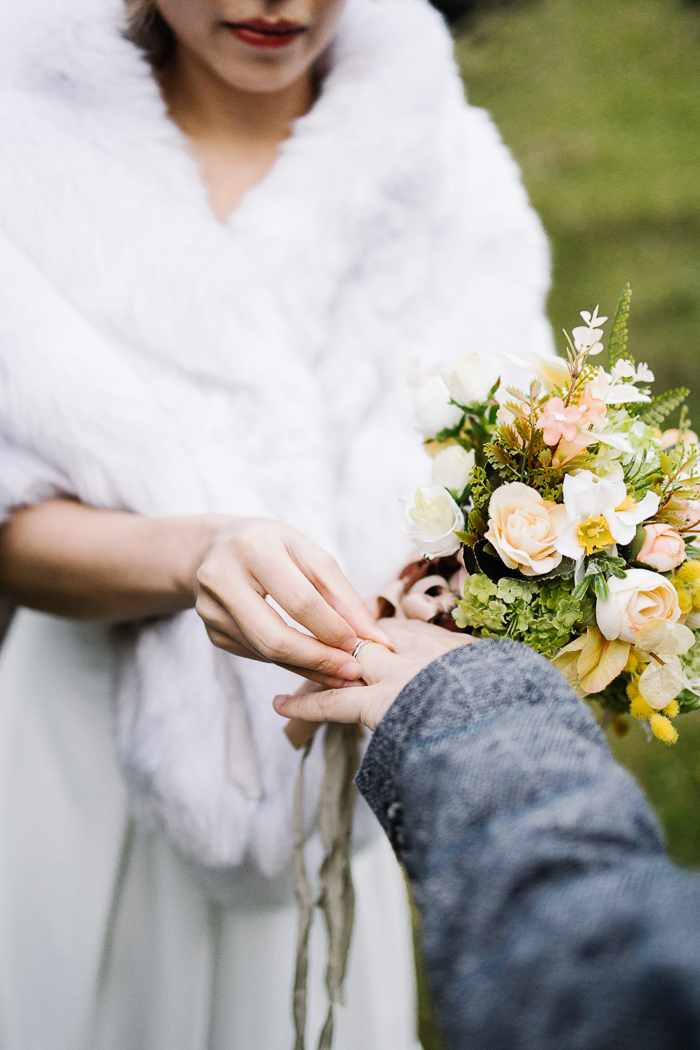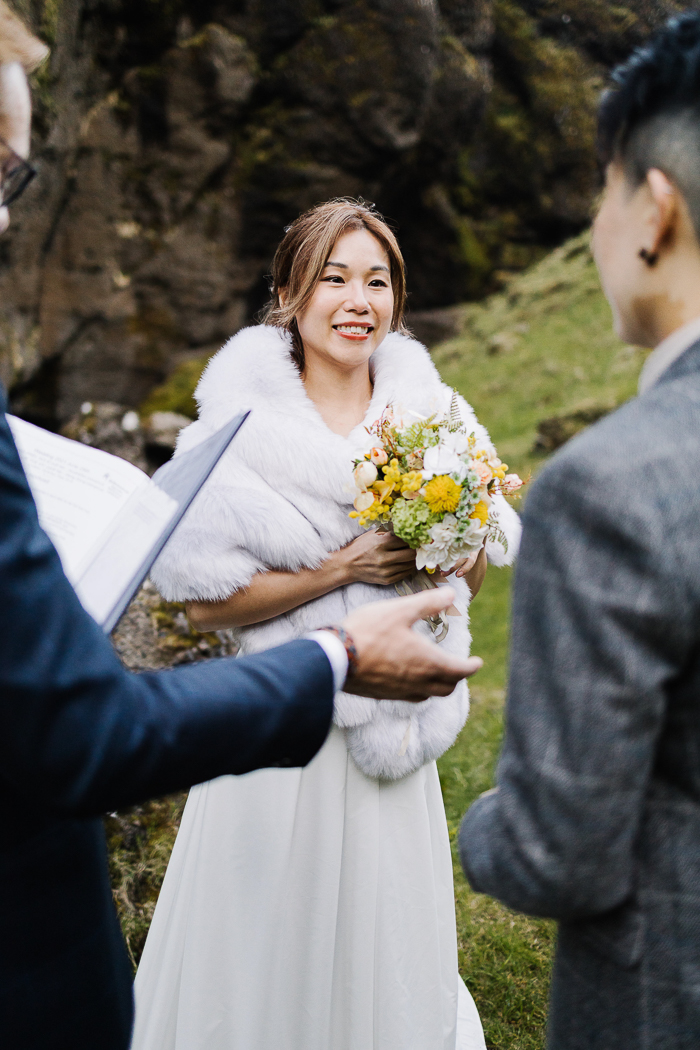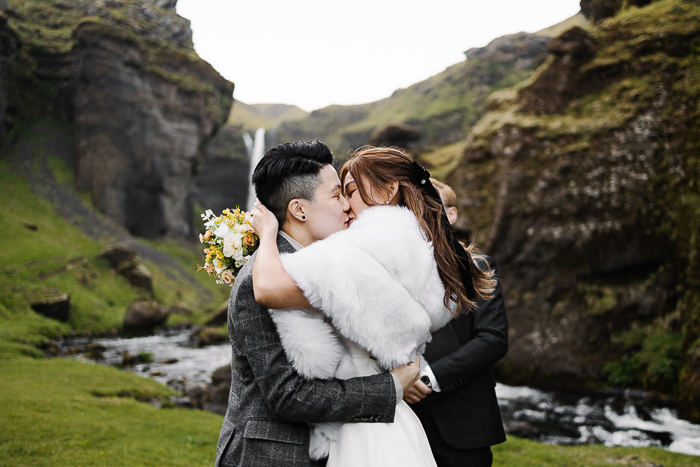 Tying The Knot During A Pandemic
Getting married during COVID is a truly challenging but also very memorable time. We tried to prepare as much as we could but also embraced the idea of the process being quite unpredictable. There was constantly an element of "winging it," especially during the pandemic, in addition to Iceland being well known for having very unpredictable weather. We only decided on our wedding location on the day of our wedding!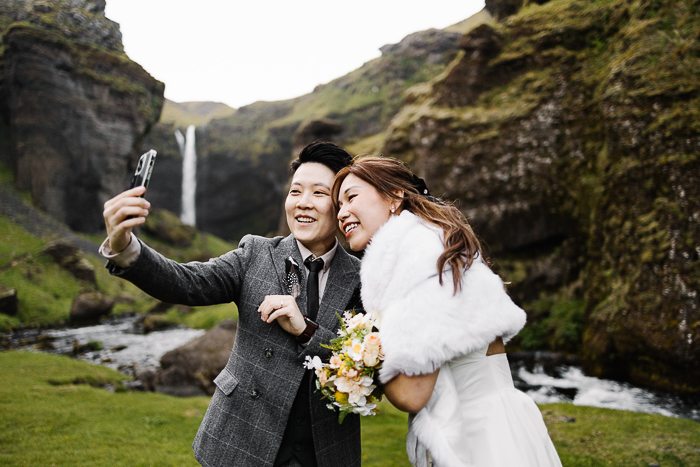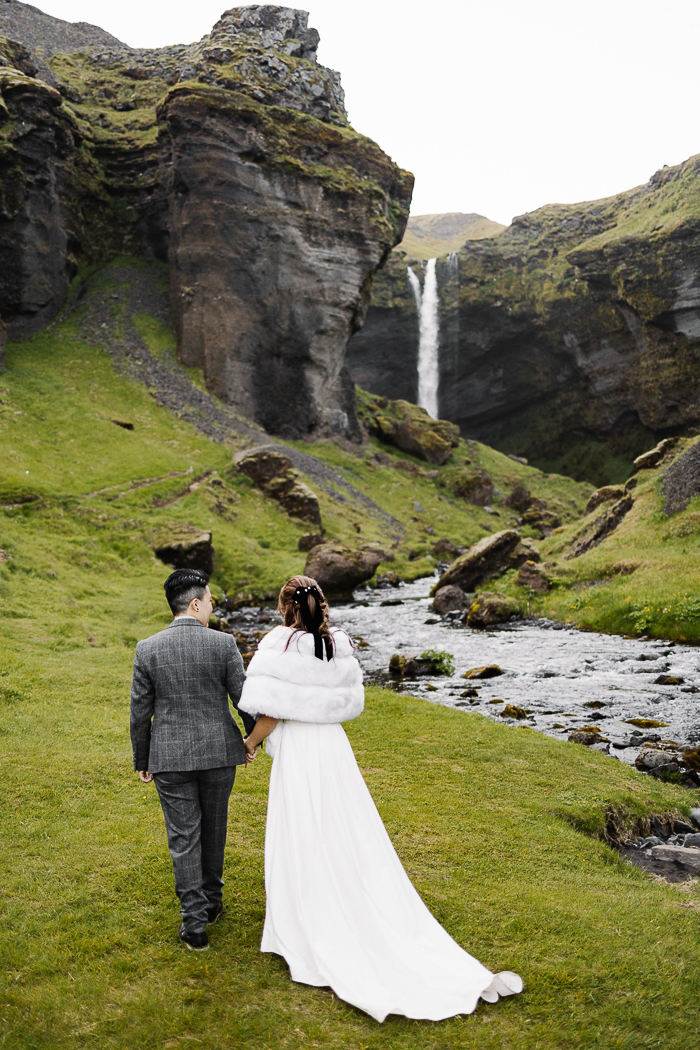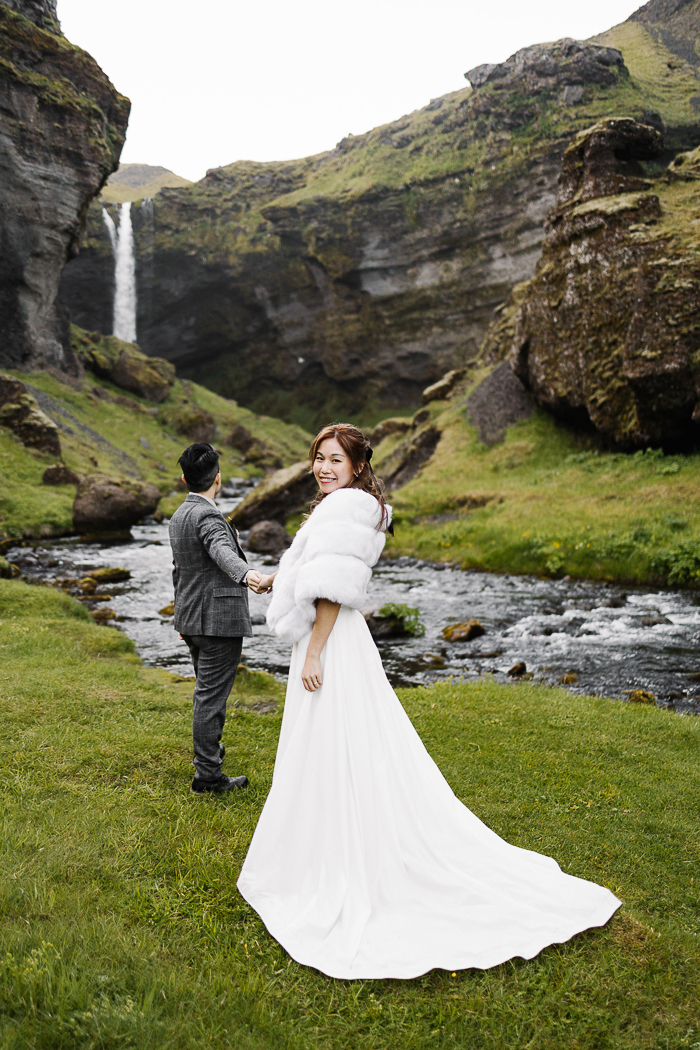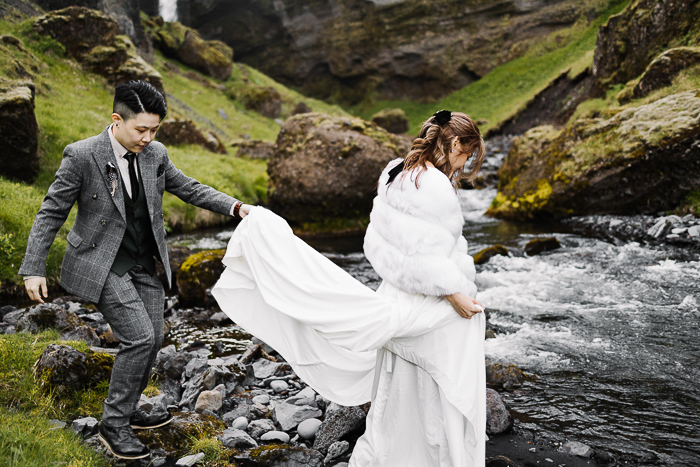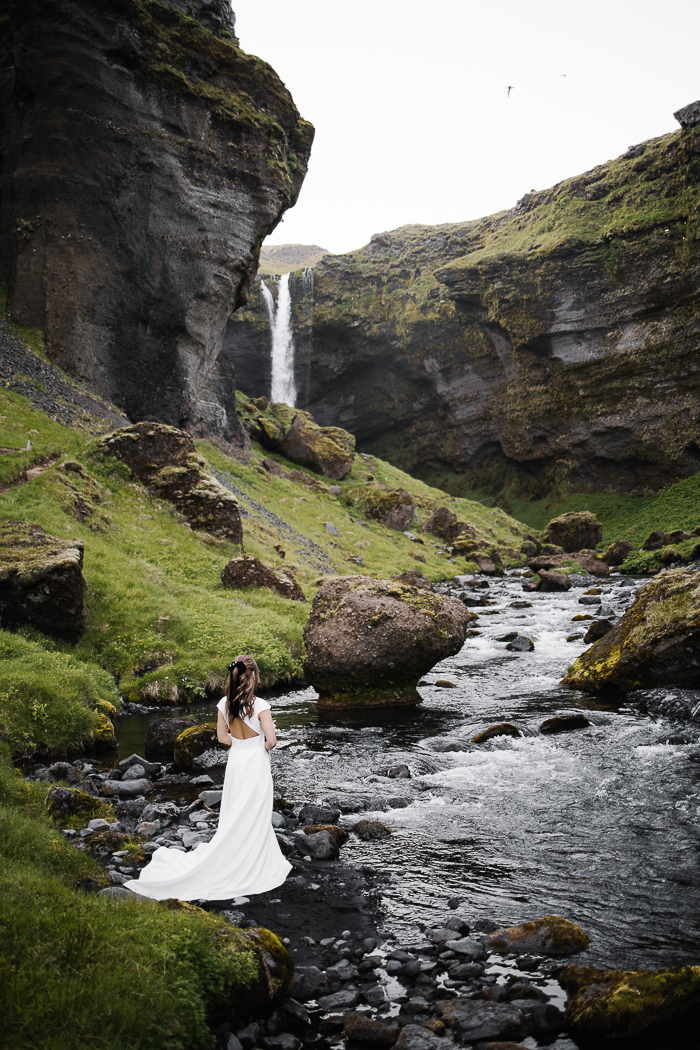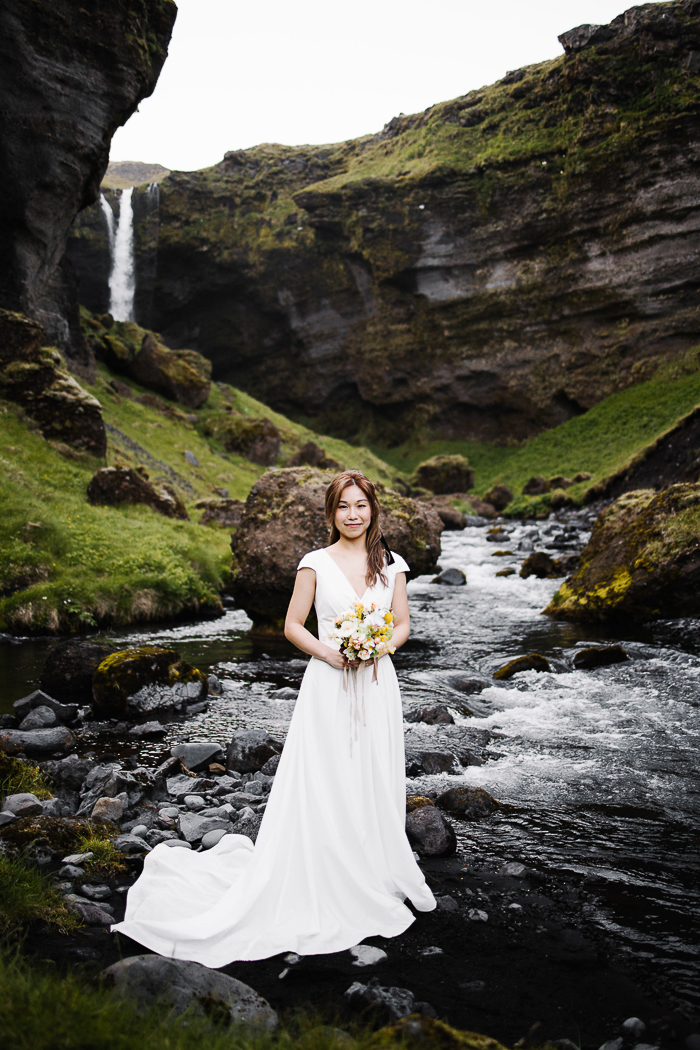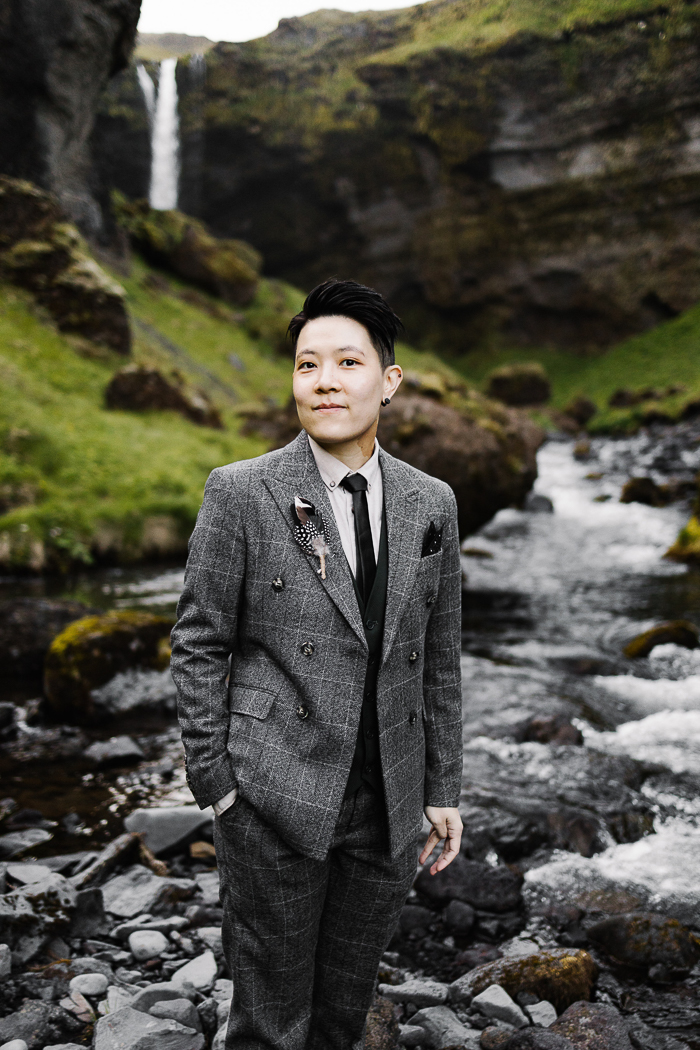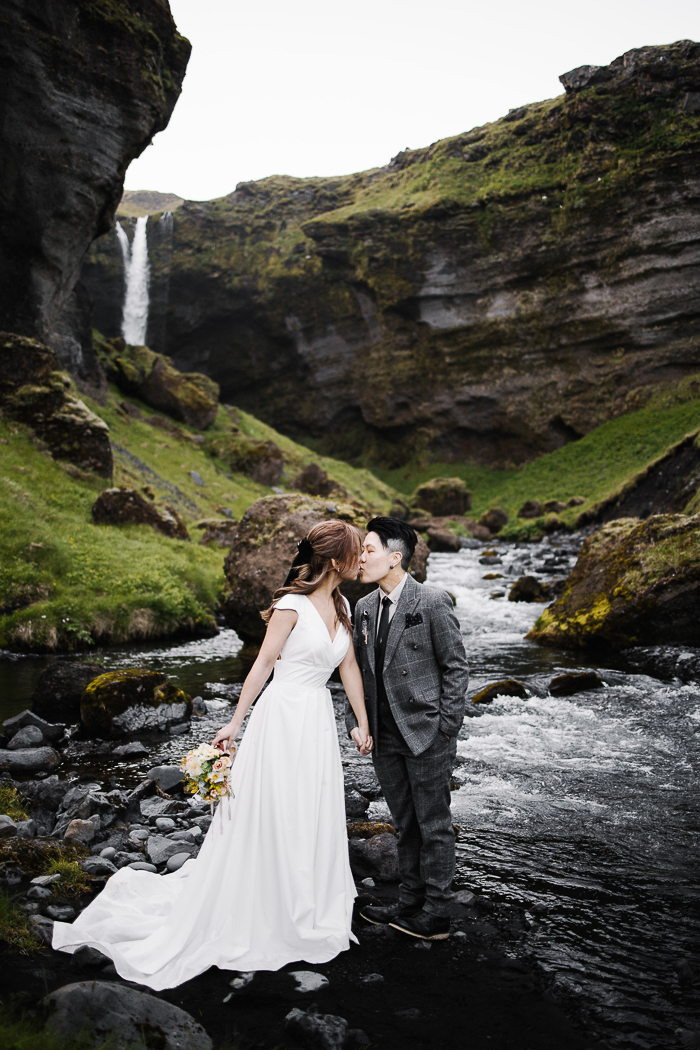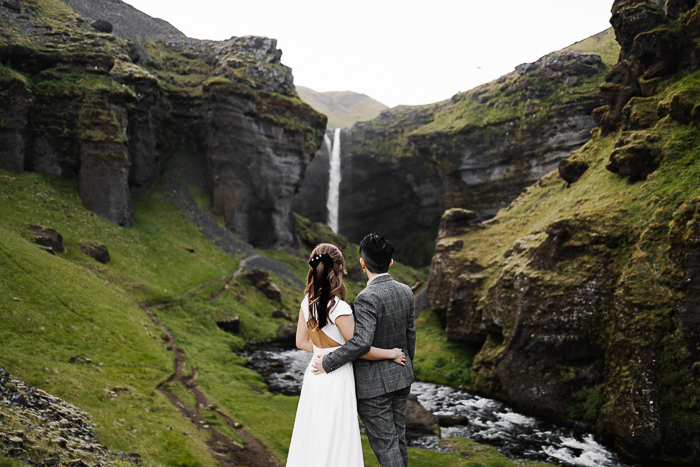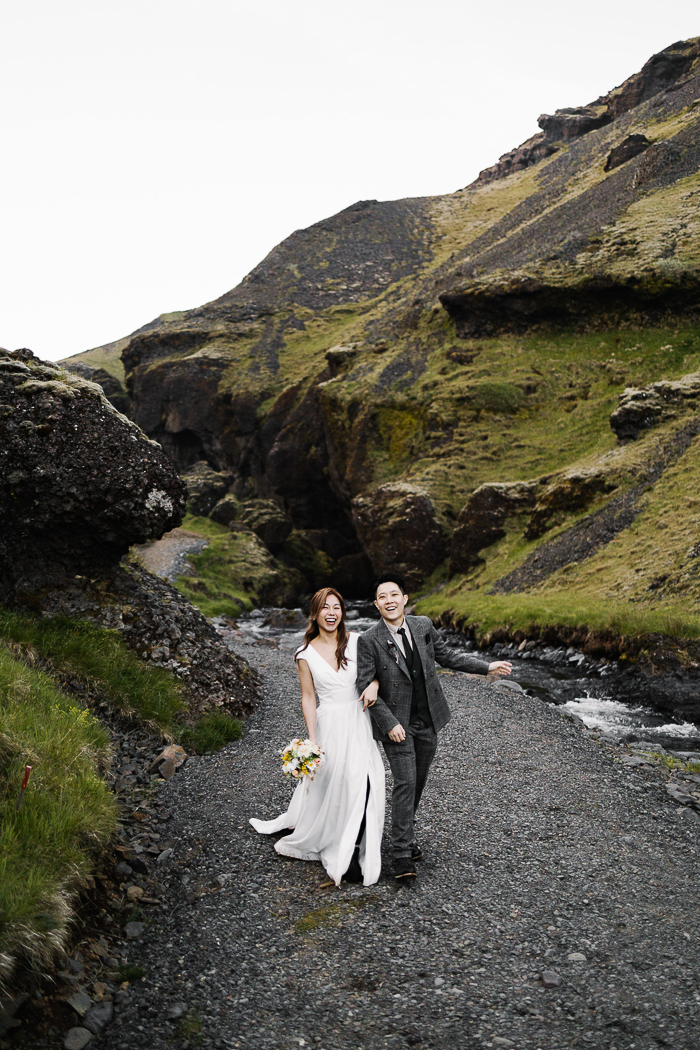 Exploring Iceland After A Long Trip
I am so proud that my partner and I managed to plan our trip and get married during the pandemic. We flew all the way from Hong Kong to Iceland, which is a country neither of us had visited before. We got married in front of a waterfall, then went on our honeymoon touring the rest of Iceland for two weeks. It was short but sweet, and we had some hiccups along the way, but at the end of the day, it's being able to overcome the little obstacles that make the whole process so memorable.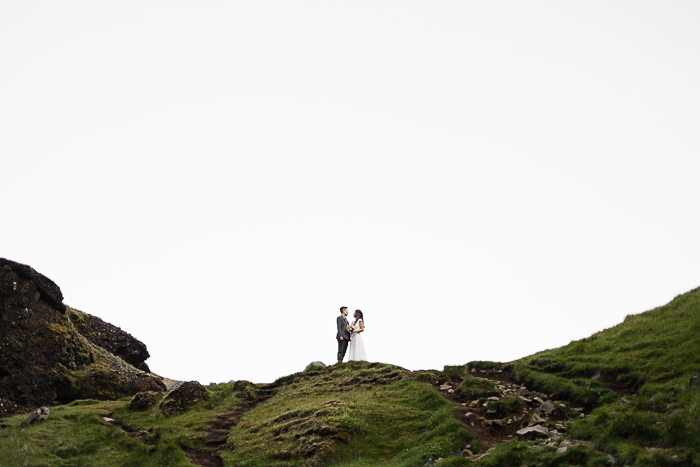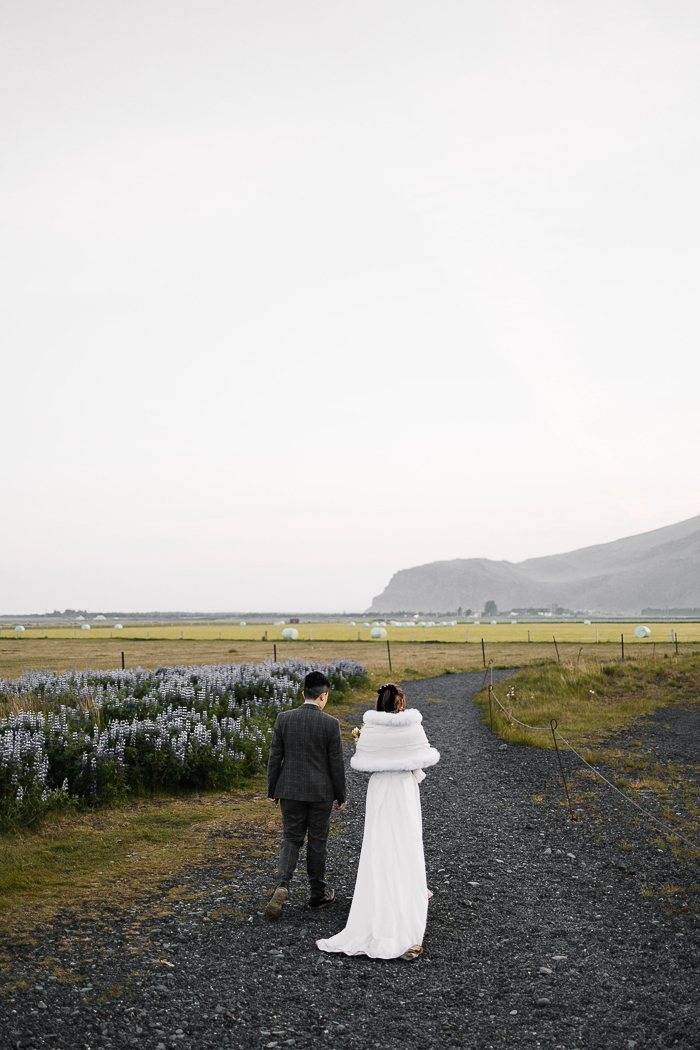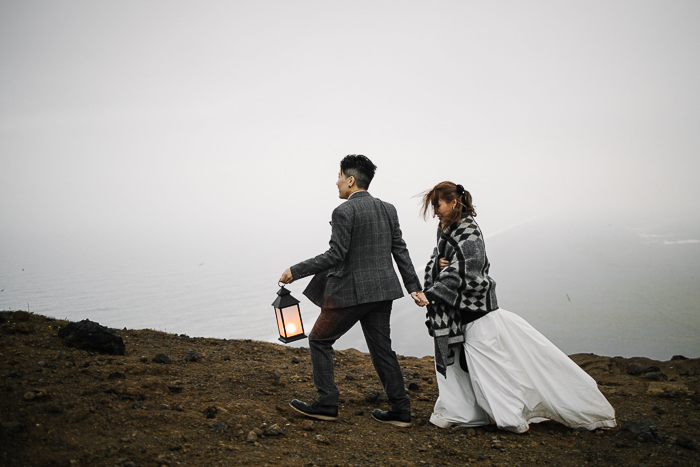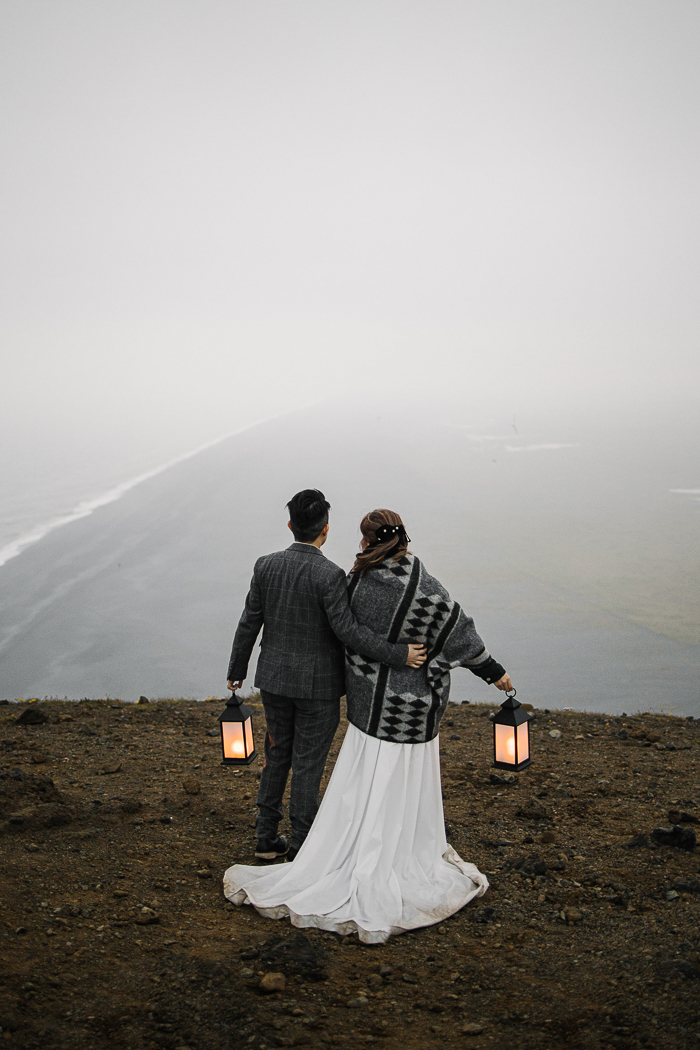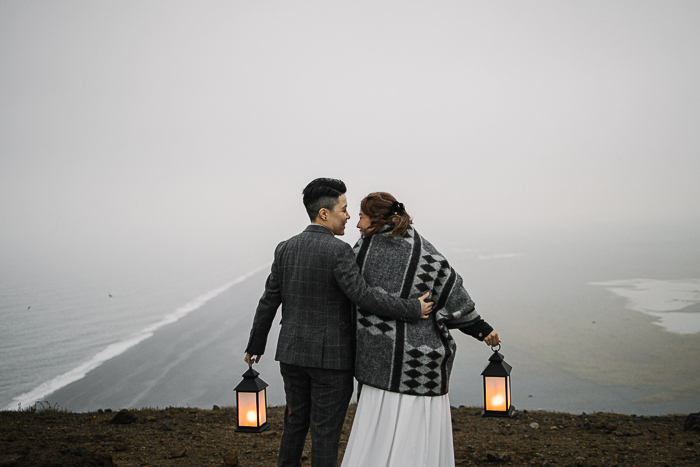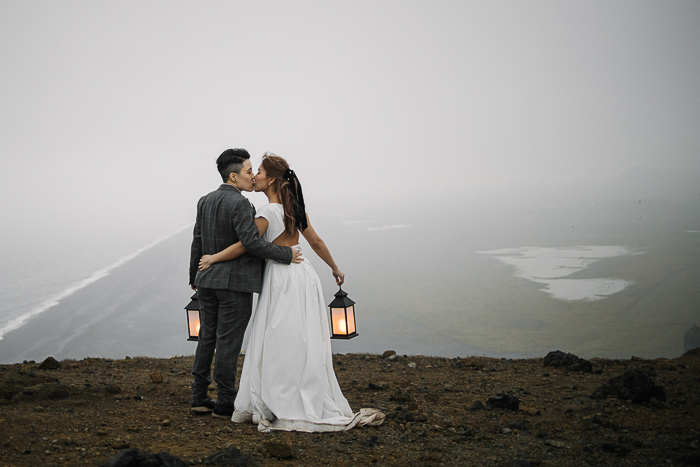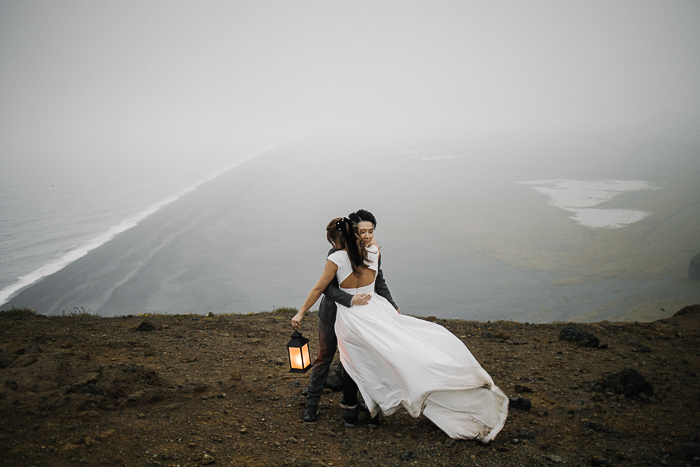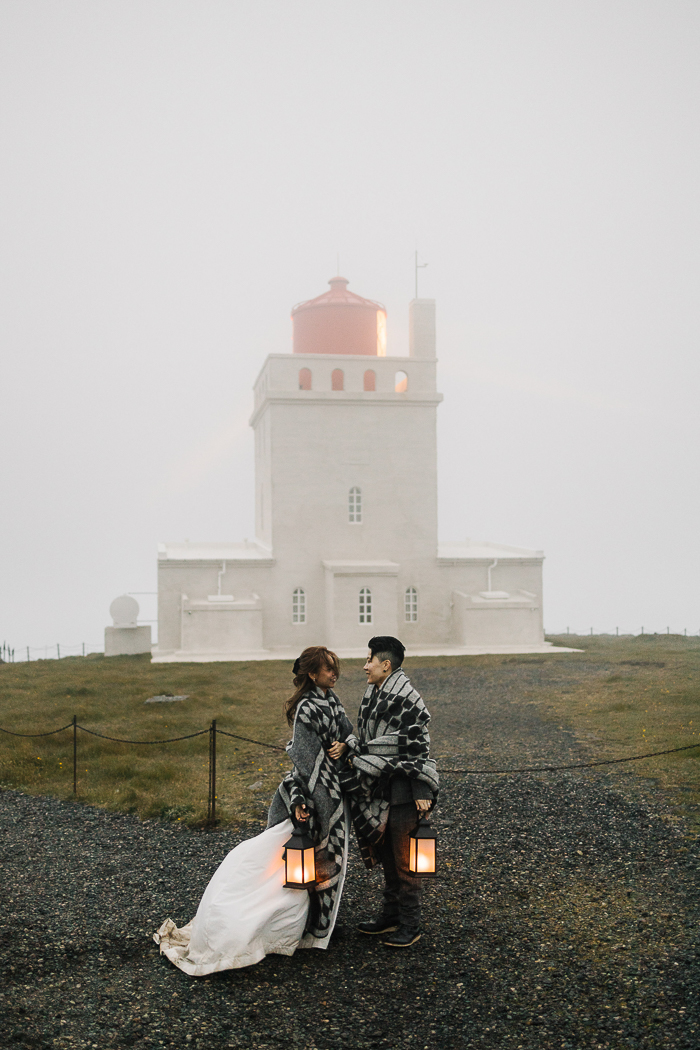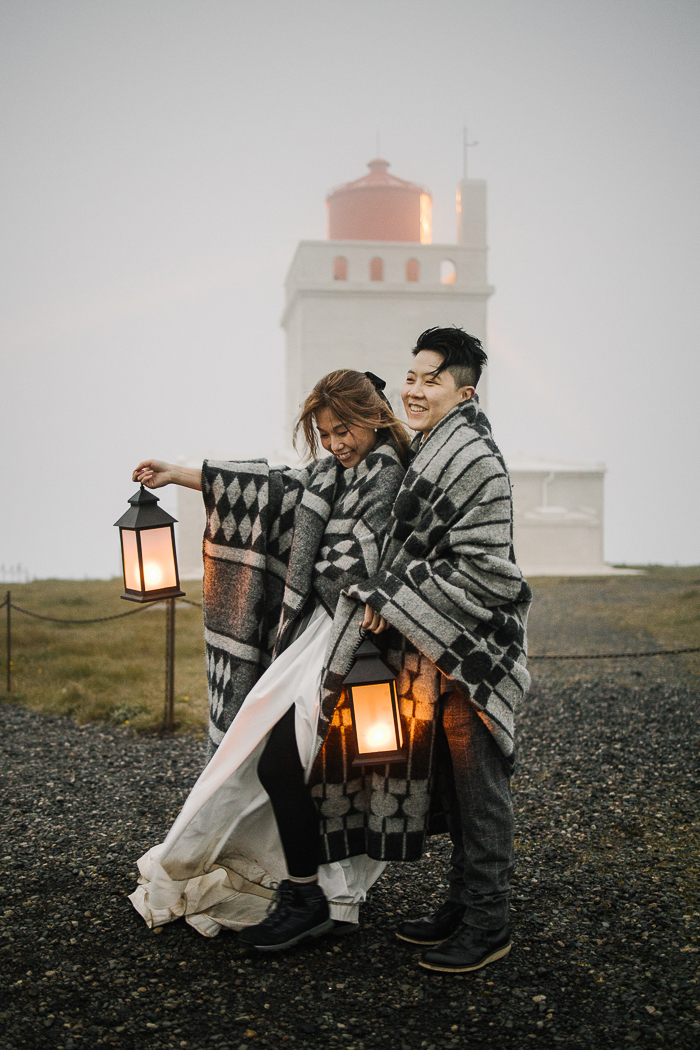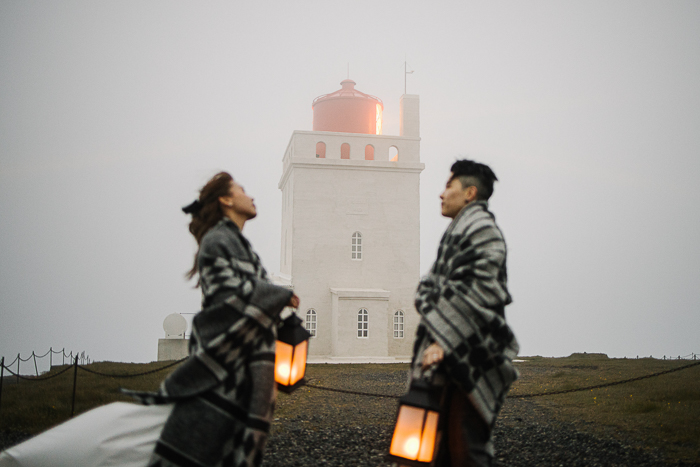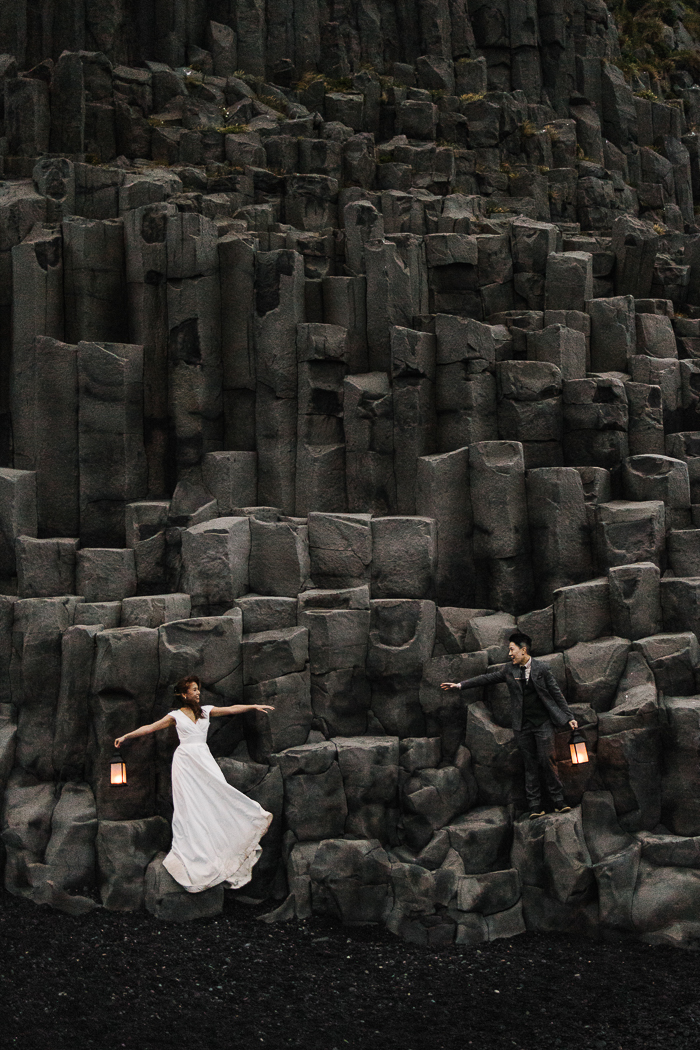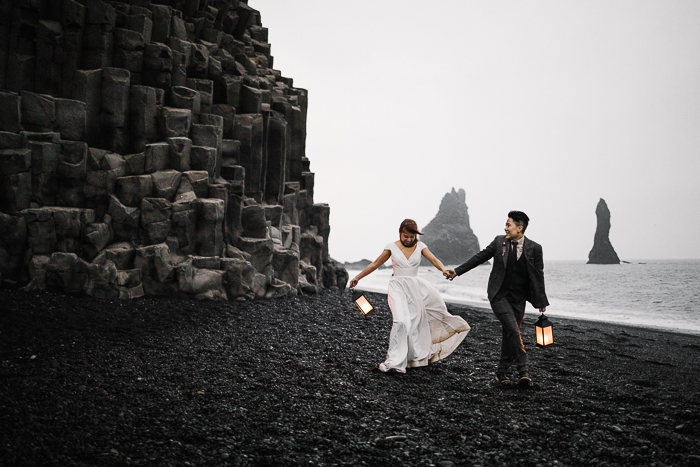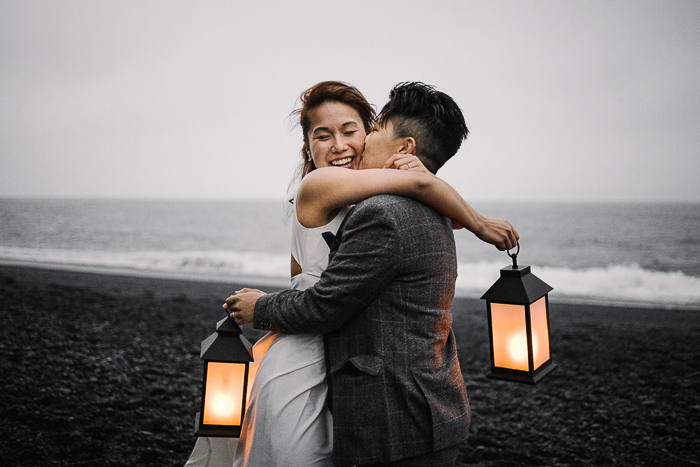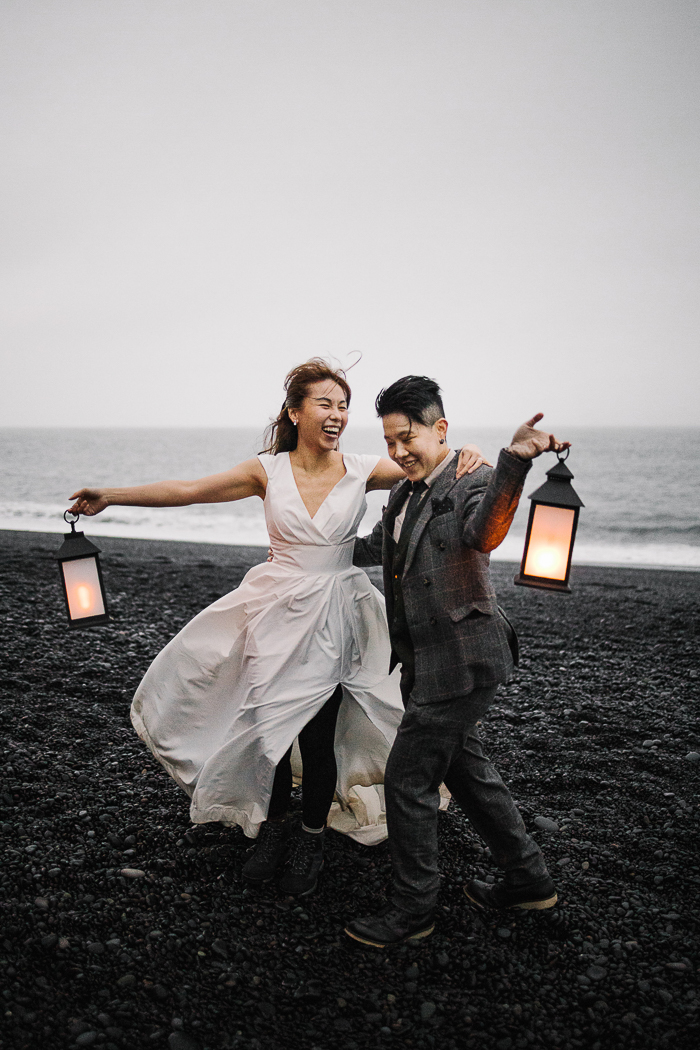 Congratulations Ariel and Vic, on their Iceland seaside elopement! We're so thankful that Junebug photographer Sunday & White was there to capture the intimate moments of their special day. See more of their work in our collection of wedding professionals from around the world.
If you're planning your own elopement, be sure to check out this checklist that will ensure that you have everything needed for your intimate "I do's."