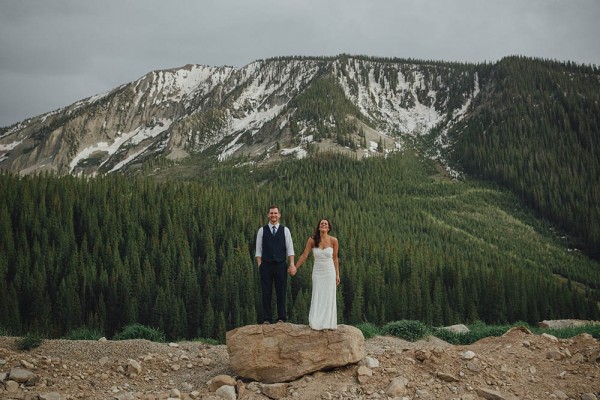 For Megan and Ross, eloping was the practical decision, but that didn't mean they had to have an ordinary affair. The couple set out for a romantic elopement in the woods of Gothic Valley in Colorado, accompanied only by photographer Geoff Duncan and officiant Evan Garrett. Geoff Duncan captured the absolute happiness and love the couple share, which is the most important part of a wedding, no matter the size. Speaking of size, the tall trees and gigantic sky of Gothic Valley set the backdrop in every image, making the memories of Megan and Ross' wedding larger than life.
The Couple: Megan and Ross
The Wedding: Gothic Valley, CO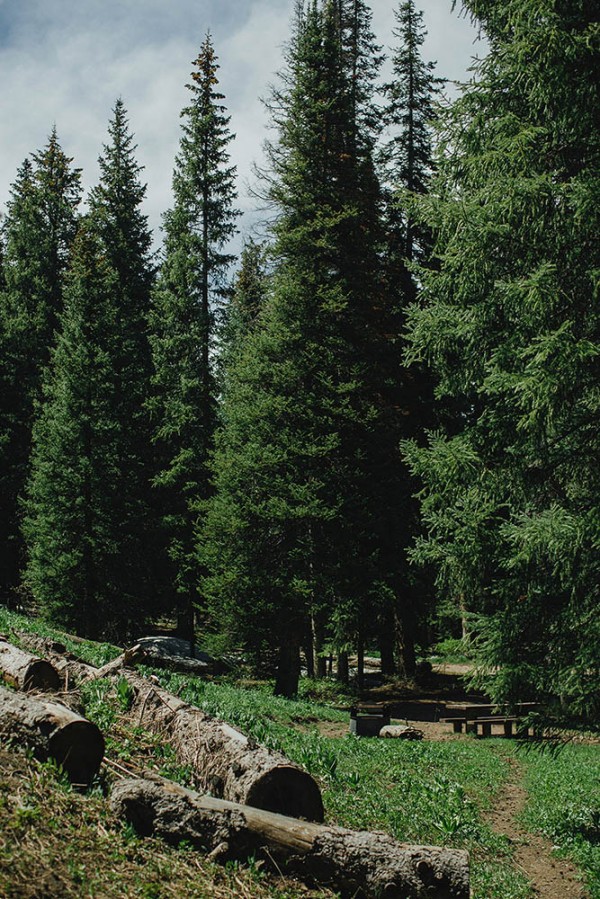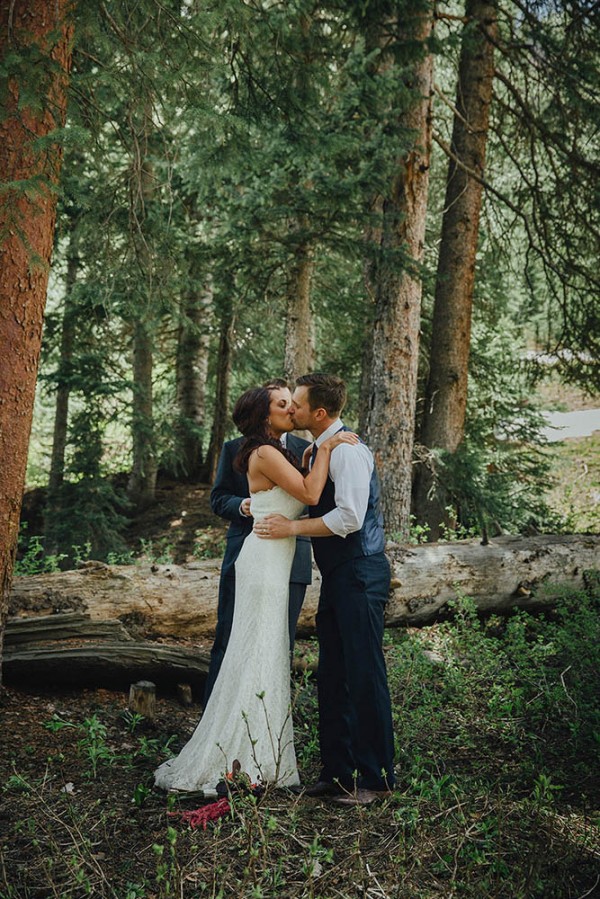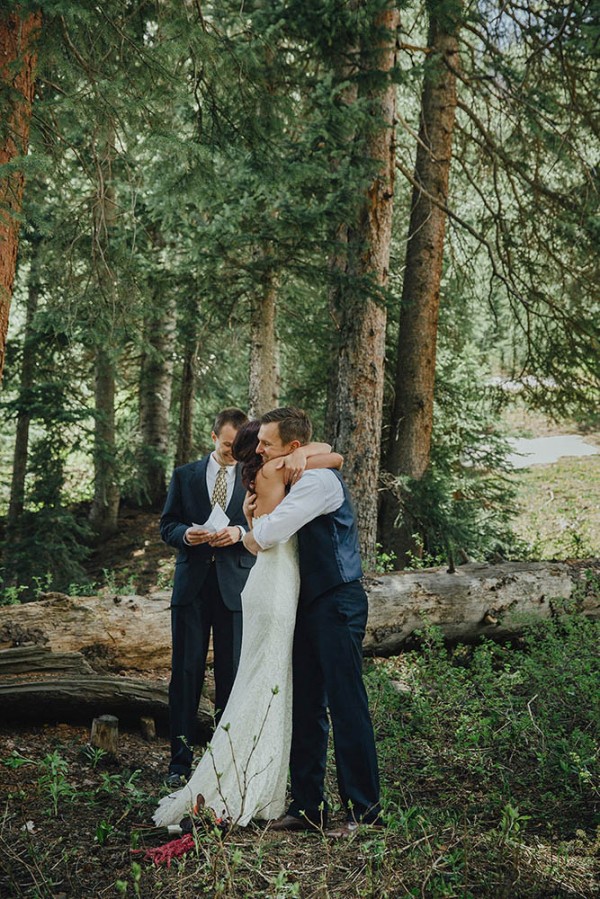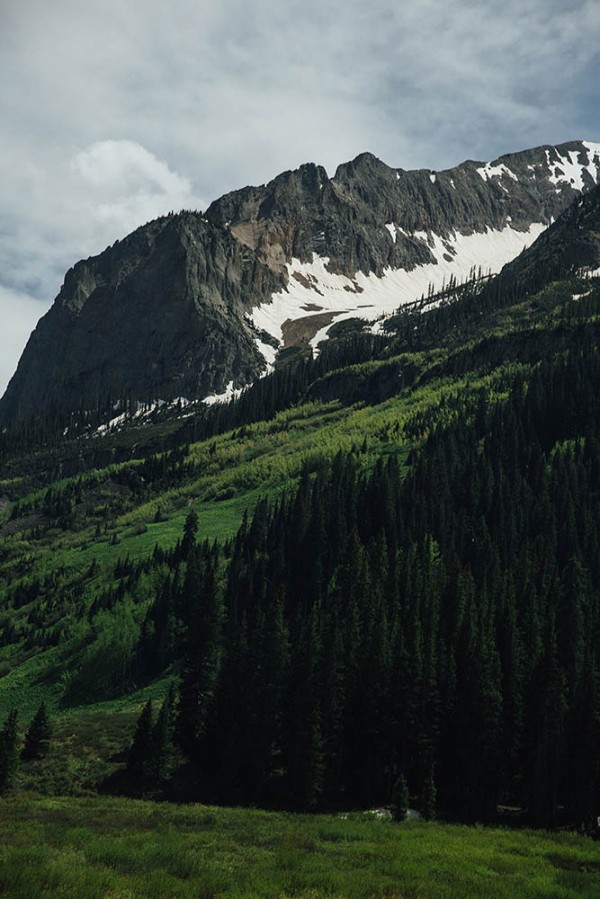 The Inspiration: "Ross and I both lead very busy but blessed lives. I think the main reason behind our decision to elope was just to keep something simple for a change. Trust me, I love to be the center of attention. That may sound bad, but it's true. So most people would think that a huge wedding would be right up my alley. But really, we both just wanted it to be me and him, beautiful scenery, and an intimate getaway. That was exactly what we got! I work in retail so my dress was something I knew most of my energy would go into. I looked online at BHLDN and immediately found two dresses that were completely opposite of one another that I loved. One of them, was sold out in my size. So I figured it was just fate. Might I remind you that we were only engaged for three weeks before we got married — so I needed to be quick on the draw! Other than a few inches to trim off the bottom, the dress fit like butta. Ross is a very classic fellow. We knew a suit would be too much so I held my breath and let that man pick what he wanted. I was more than pleased. He looks pretty dashing in that vest wouldn't you say?"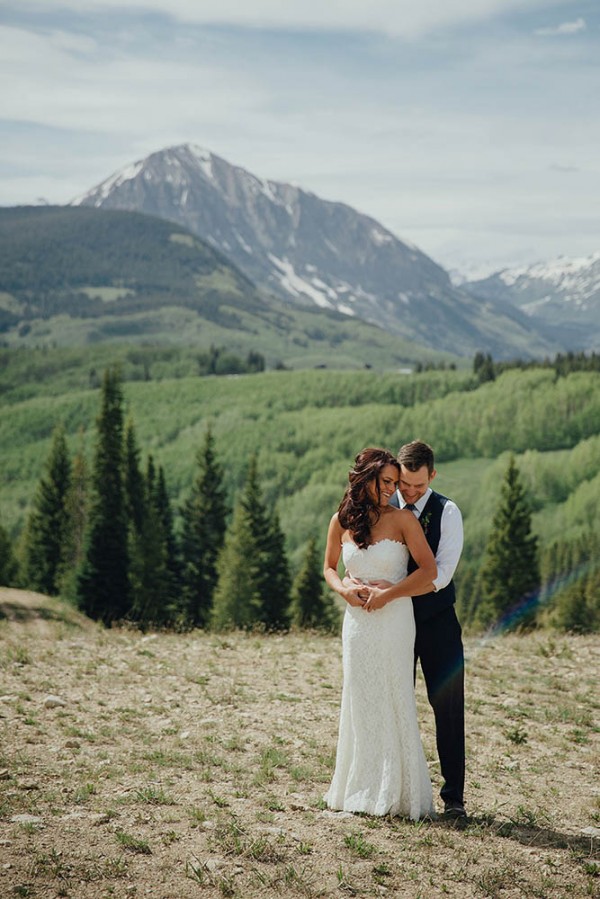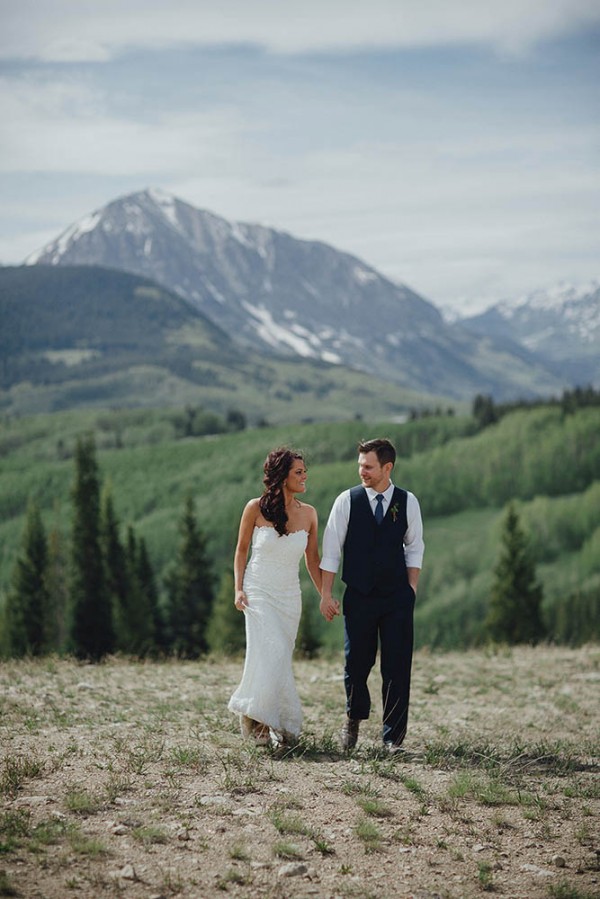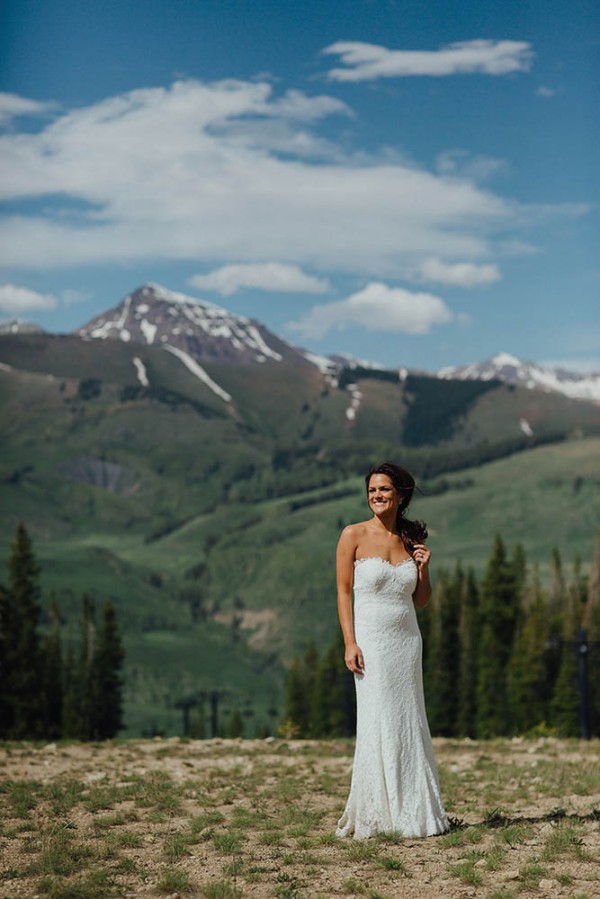 The Moments: "Oh gosh. This is tough!! The entire day was a stinkin' blast. Our "first look" was in an outhouse, our newlywed dinner was at a pizza place, and every time we got in a car there was a huge semi or some truck in front of us taking their sweet time. I'd have to say my favorite moment was when we were looking for the place we wanted to have the ceremony. We were just truckin' along the trail in Gothic Valley, CO, on a mountain, in our wedding gear, and got to PICK where in that beautiful creation we wanted to say our "I-do's"! I feel like a lot of people just get to pick which church, or which venue, they want to have their wedding at… but we got to pick which mountain. YES, PLEASE!"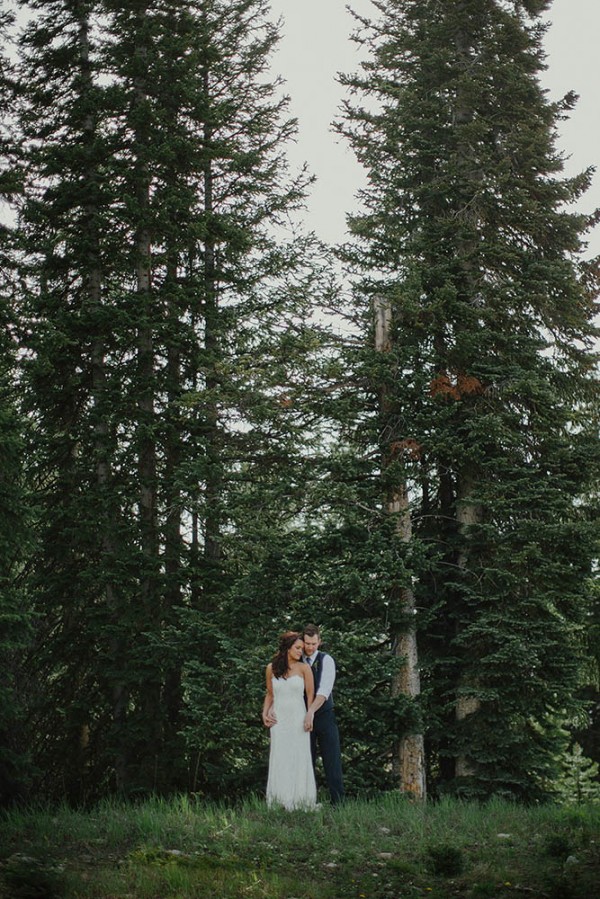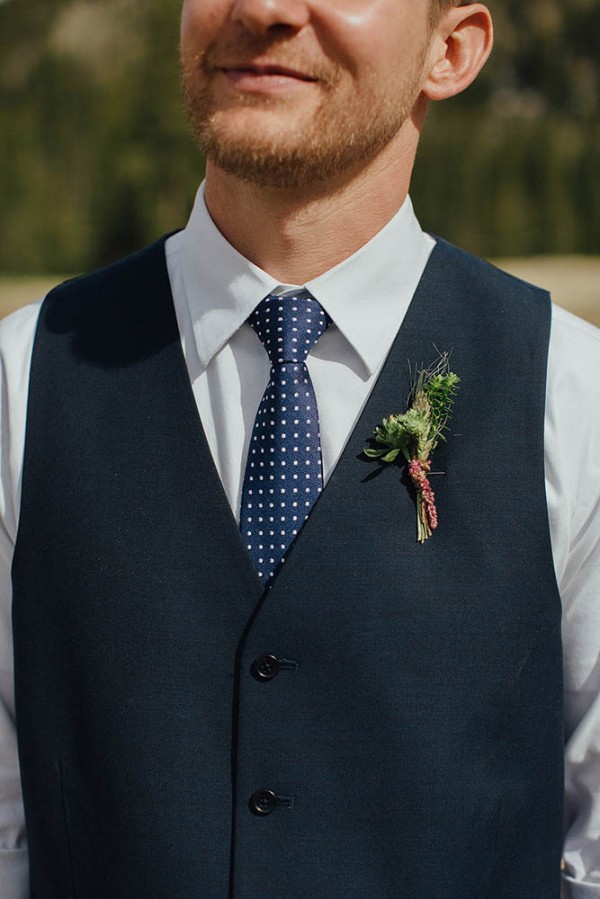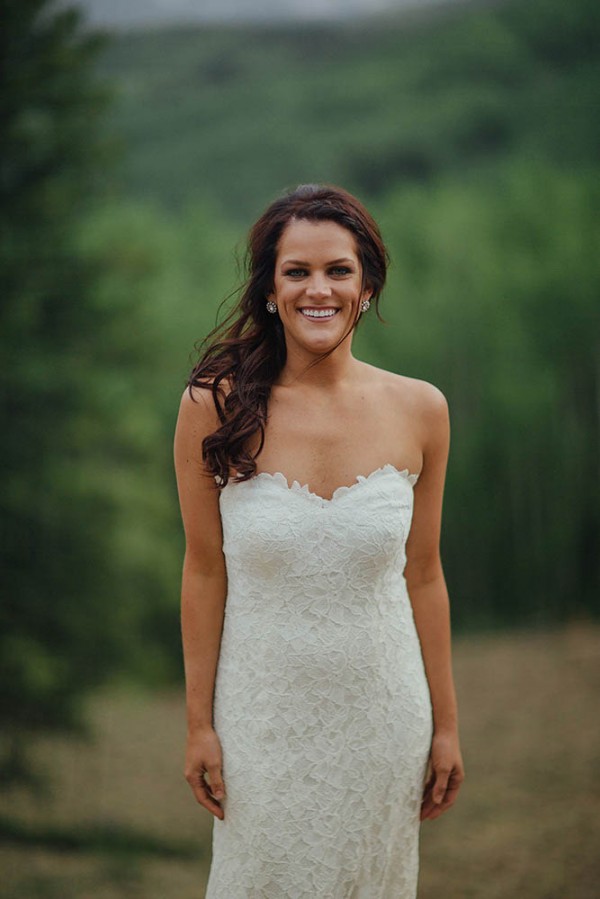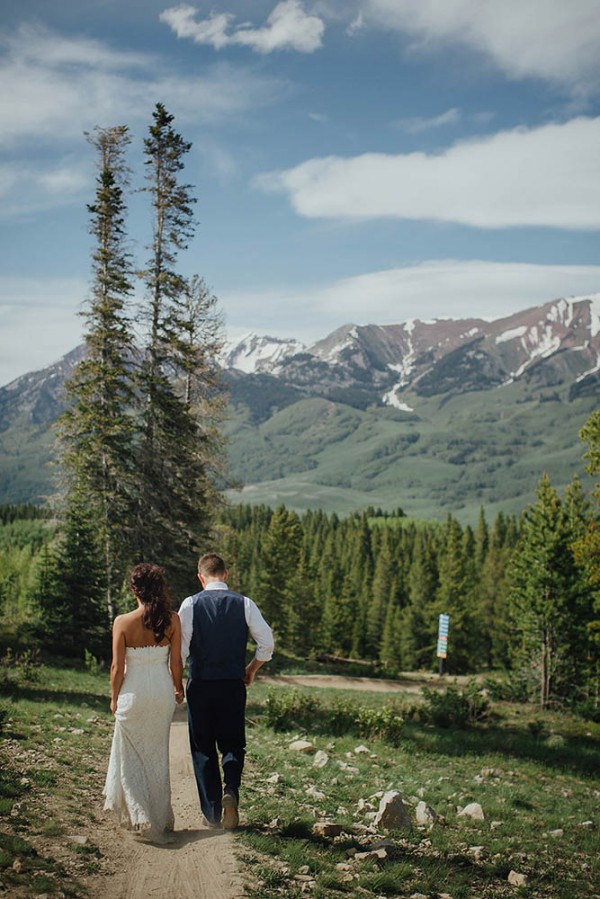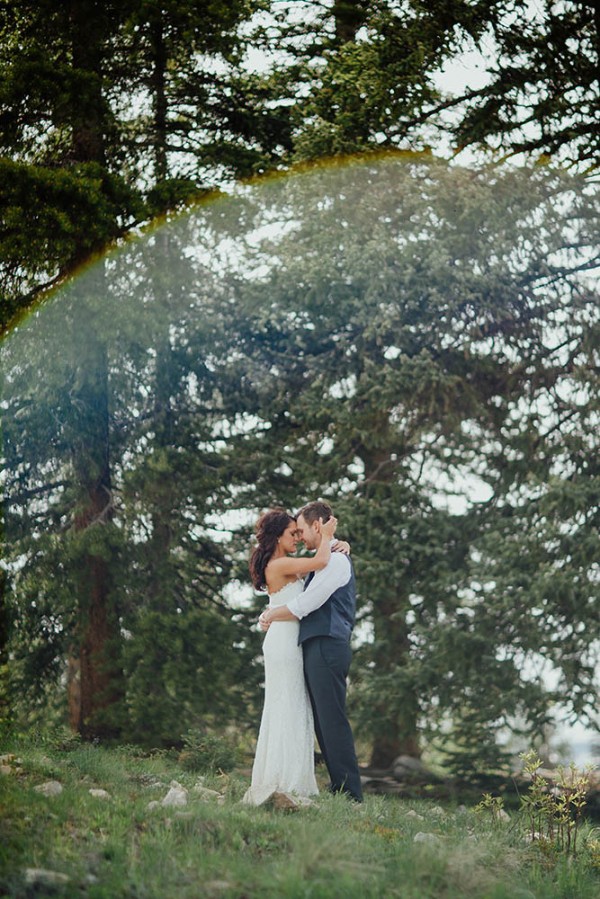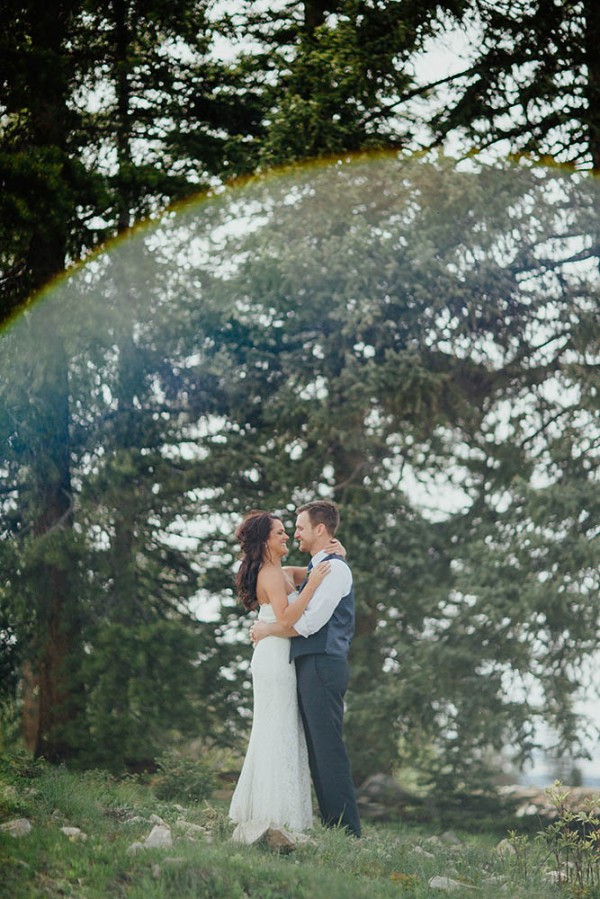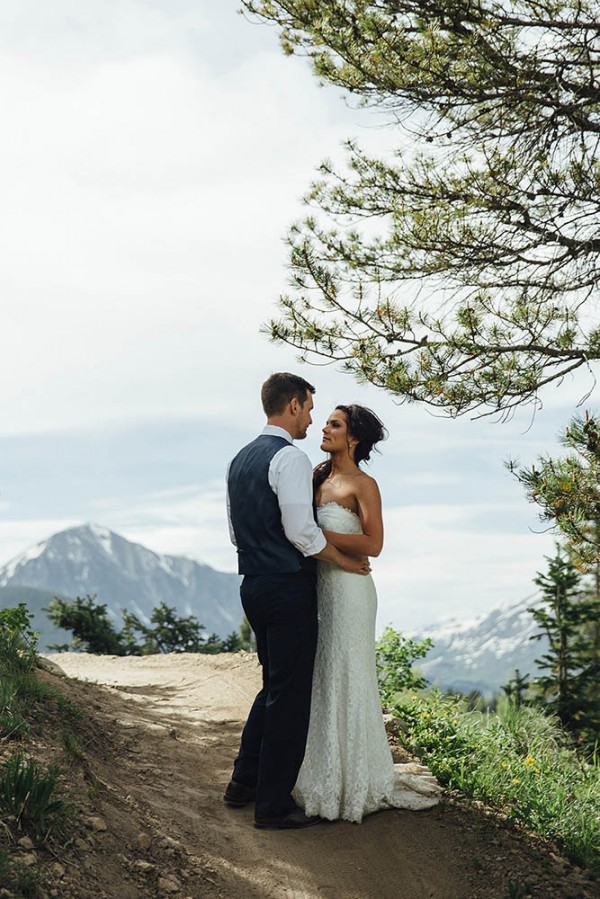 The Couple Recommends: "Geoff Duncan is an absolutely incredible photographer. He makes it a point to get to know you before ever snapping a picture. He is such a kind individual with an incredible talent and we truly enjoyed working with him. I can guarantee — anyone who uses him, will not regret it!"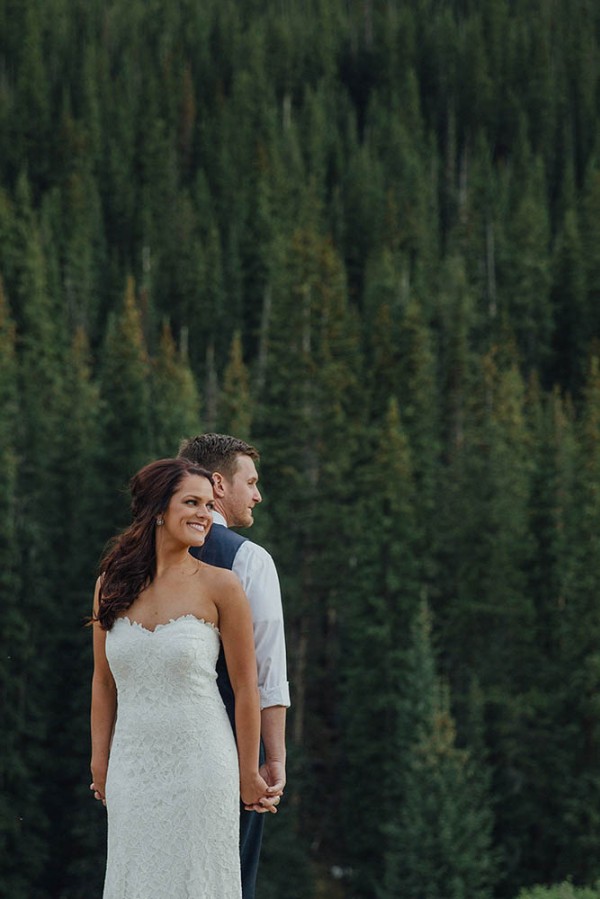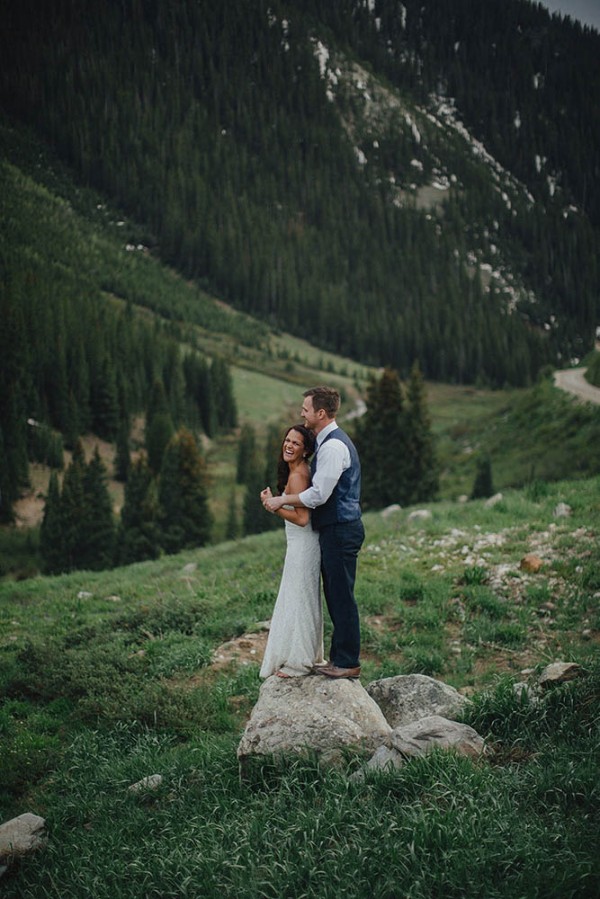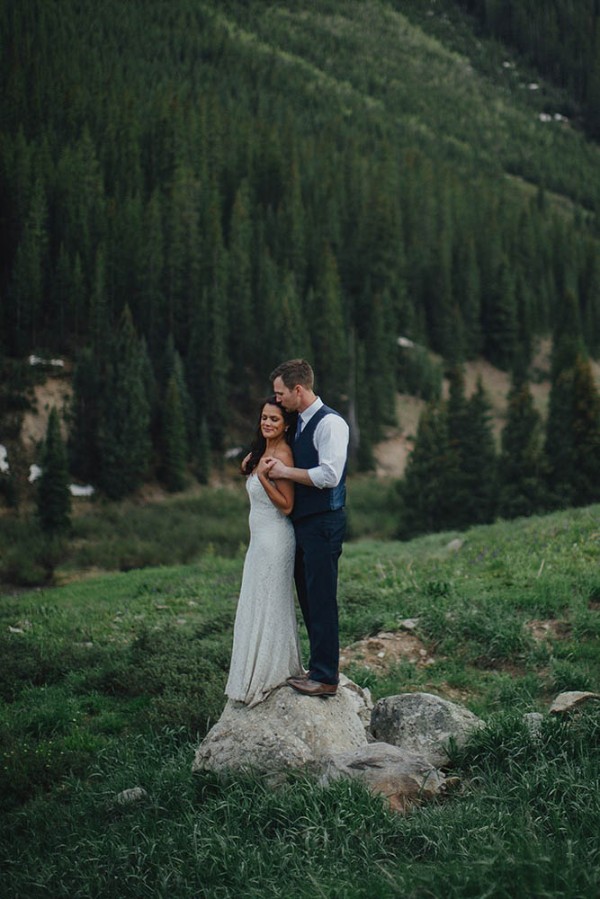 The Wedding Team:
Photography – Geoff Duncan
Ceremony Venue – Gothic Valley, CO
Floral Design – Beet and Yarrow
Officiant – Evan Garrett
Bridal Apparel – BHLDN
Groom's Apparel – Nordstrom
Ring – Spexton Jewelers
We feel so lucky to have been let in on Megan and Ross' intimate affair, thanks to photographer Geoff Duncan. For more elopement inspiration, Megan and Ryan's adventurous desert elopement has it all.