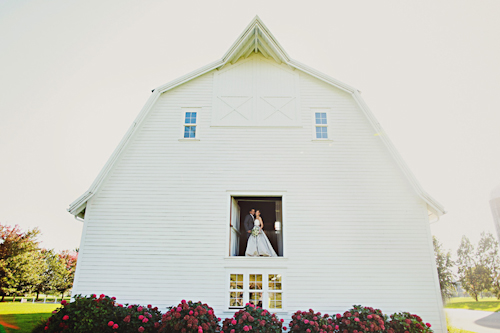 When I first heard that Steven Moore (a wedding planner/florist/baker/dress designer powerhouse!) was getting married to his lovely bride Jamie, I immediately began wondering just what they would come up with. I've been a fan of his work for a long time, and quite frankly, pretty much love everything he does. But when you produce spectacular weddings on a regular basis, how do you narrow down the choices, choose a color palette, cull through all your great ideas to find the very best for your own celebration? Somehow, he and bride Jamie did just that, and created a magical, elegant wedding filled with incredible details…a bespoke dress Steven created for his bride; the most lush flowers arranged in textural, artful arrangements; the prettiest calligraphy; French macarons…this is just the beginning. And the color palette they settled on? It almost isn't a color palette, but is more like romance and whimsy, elegance and warmth, draped all over everything. The stunning photos by Michèle Waite capture all the details and sweet, meaningful moments, and we have a GORGEOUS video from Junebug member Cabfare Productions at the end of the post! Enjoy every bit of it!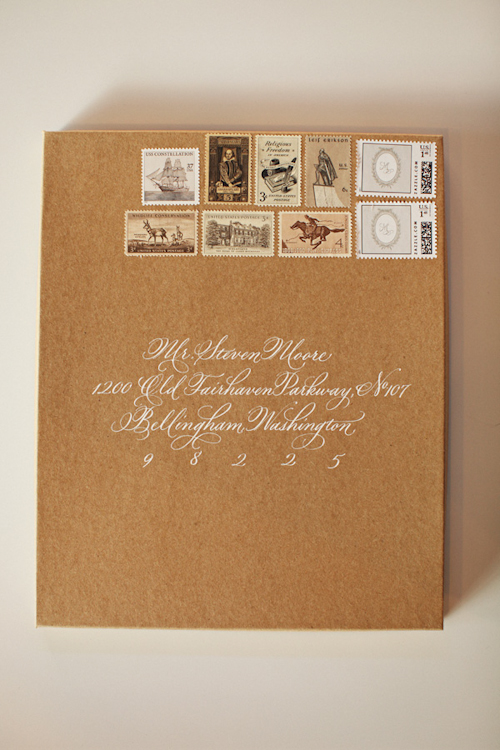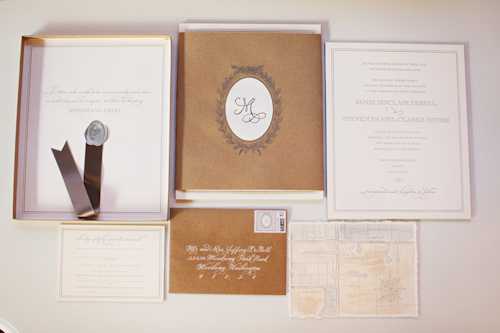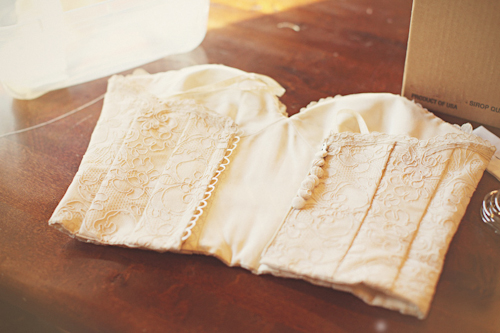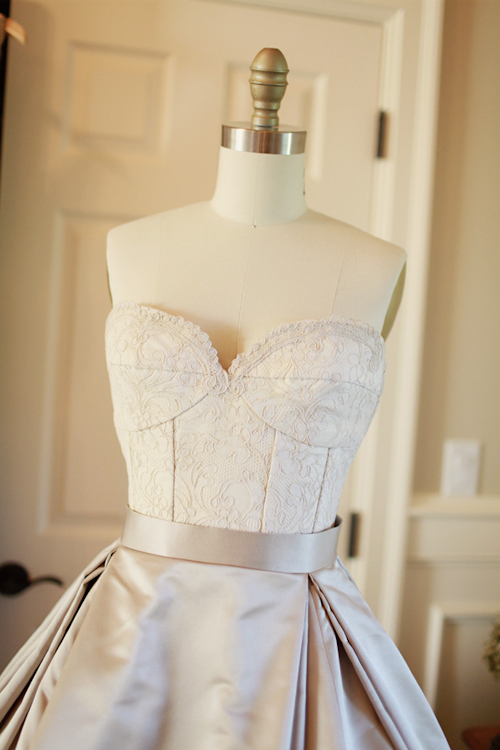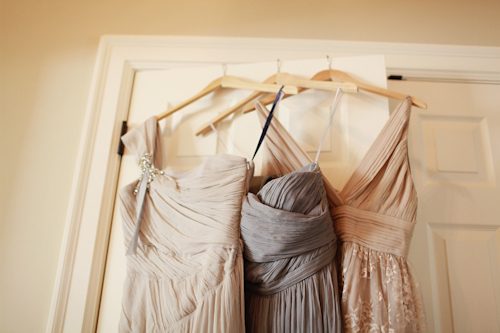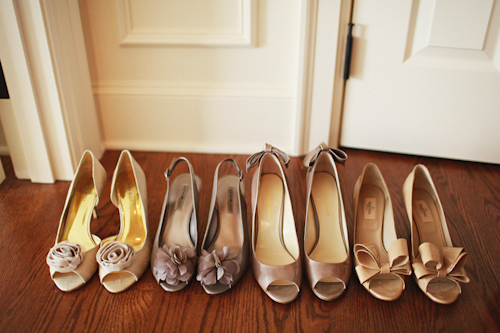 The Goals: From Groom, Steven – When we first got engaged and began planning our wedding together, we put together a brief wedding mission statement. We knew that we wanted our wedding to be beautiful. We wanted our wedding to be warm, welcoming and inclusive to our closest friends and family. We wanted every detail of our wedding to be thoughtfully executed from the invitation to the final send off. We wanted our wedding to remind our guests why they fell in love with their spouse, and even encourage them to fall deeper in love. We hoped our wedding day could be a celebration of love and the unity that God designed with marriage.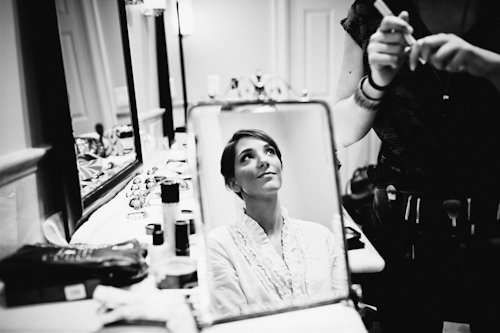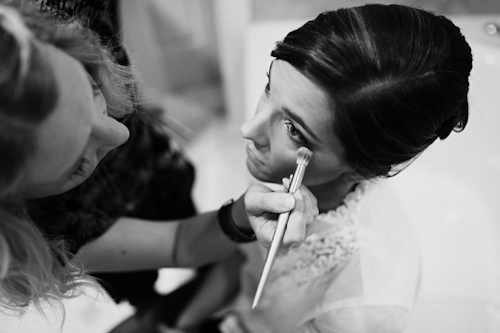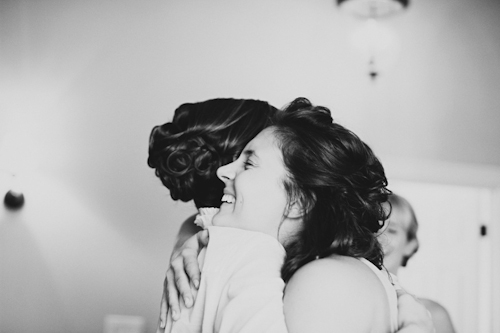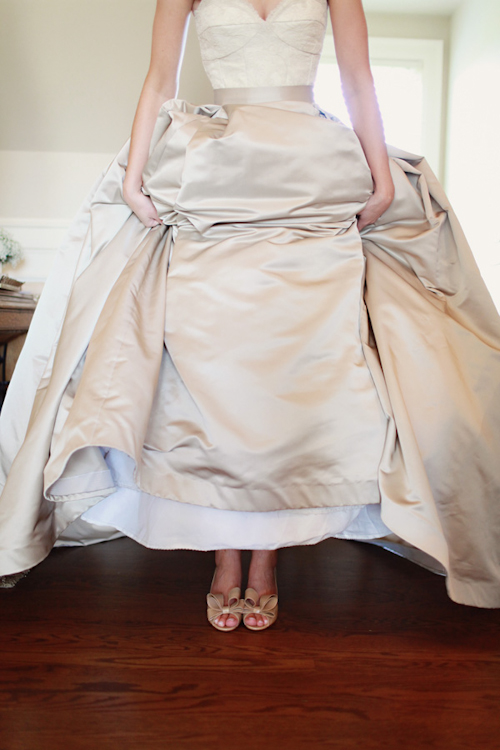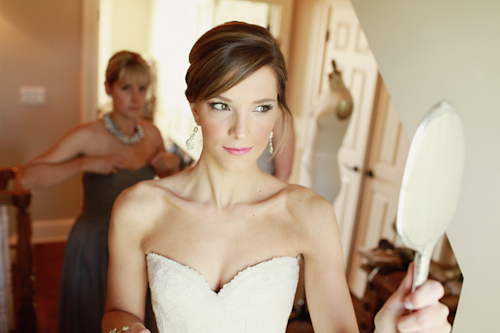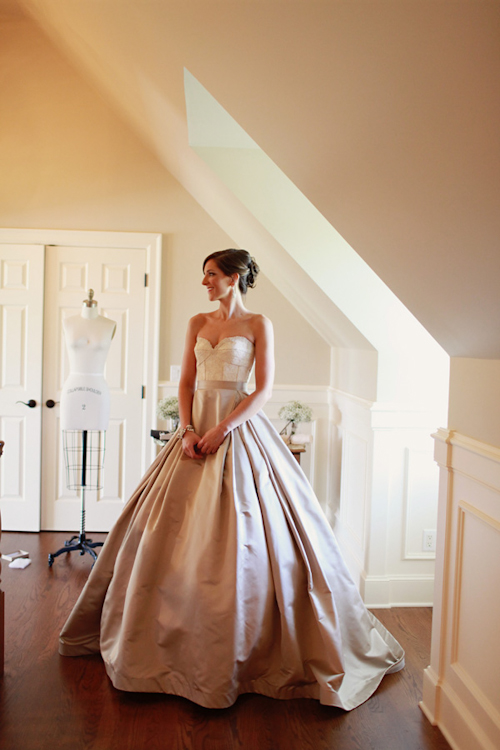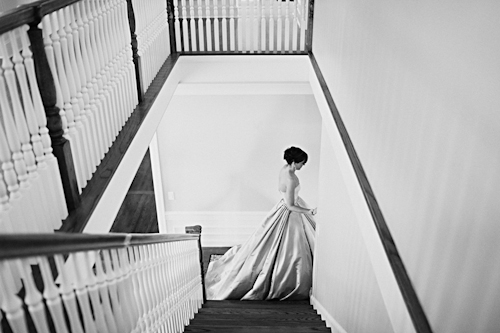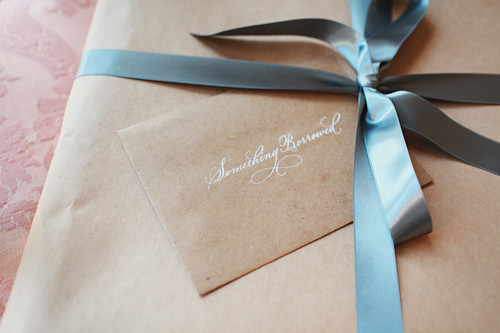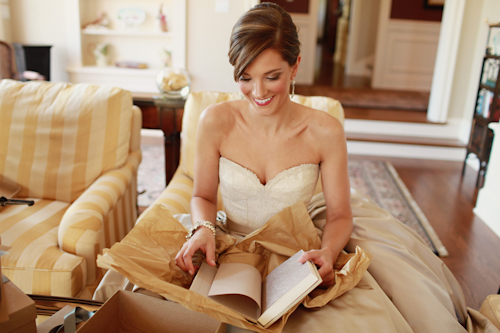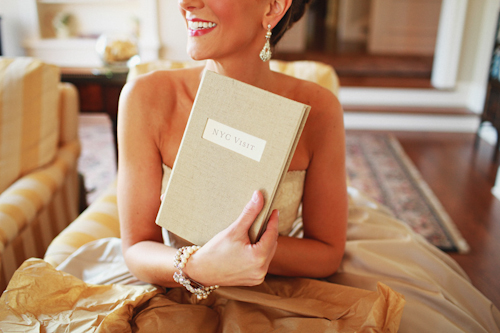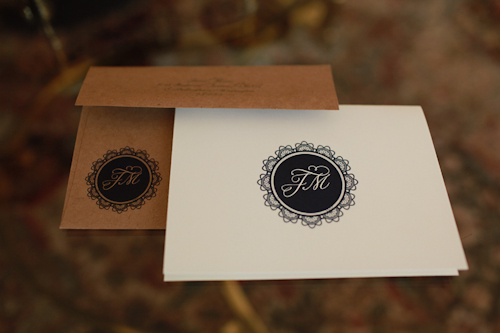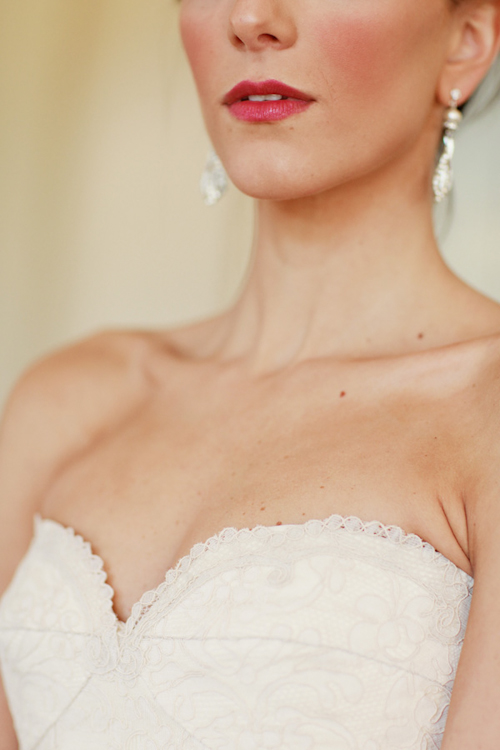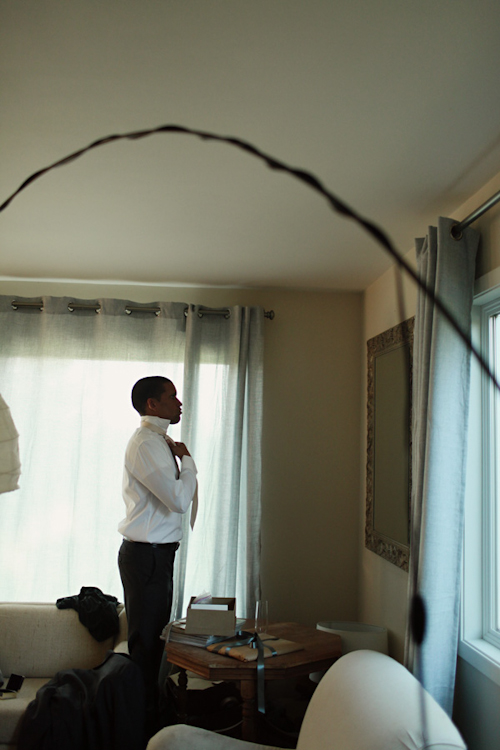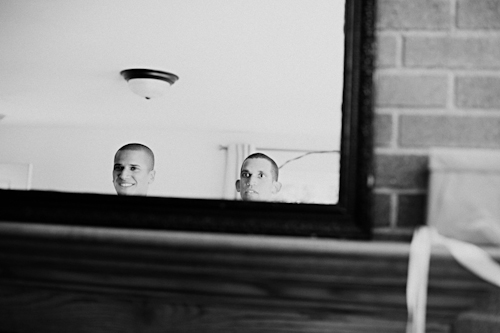 The Vision: Although our style is classic, we also like to be distinctive and memorable. We love beautiful things, elegant decor, yet simple and understated sophistication. We wanted our wedding to encompass all of this. We used shades of neutral colors to keep things timeless, we added elements of silver and crystal to add elegance, and then we contrasted the formality of the design with craft paper to keep things simple. We are a bit obsessed with Ladurée, a Parisian patisserie that first created macarons. We used their logo as inspiration for our monogram, and then used their classic macaron as a base for our design and even gave a dozen to each guest to take home with them as our gift to them. We kept our floral simple, using mainly babies breath, hydrangea, garden roses and anemones. We had multiple cakes…some were iced with fluffy frosting and some were very detailed with our monogram. Everything came together to be the perfect mix of simple, timeless, classic elegance.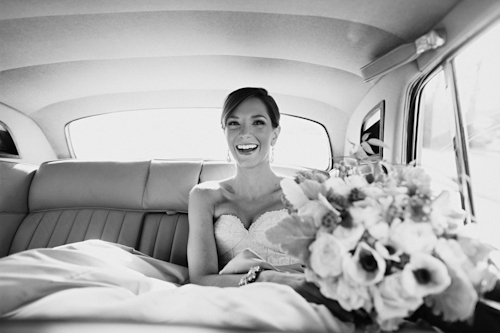 2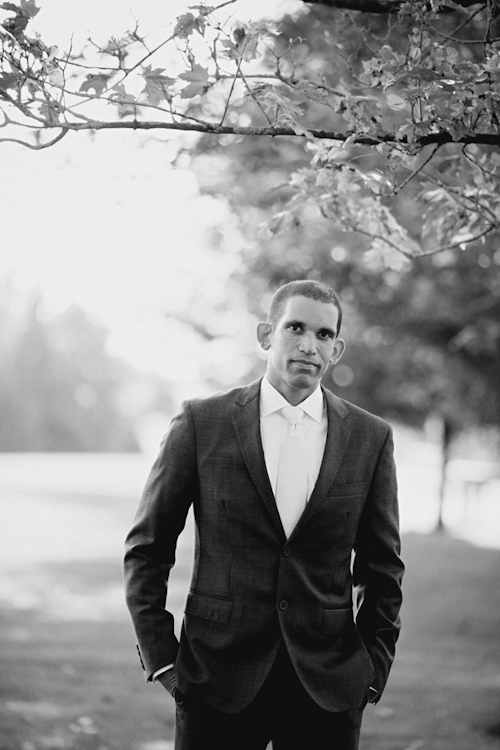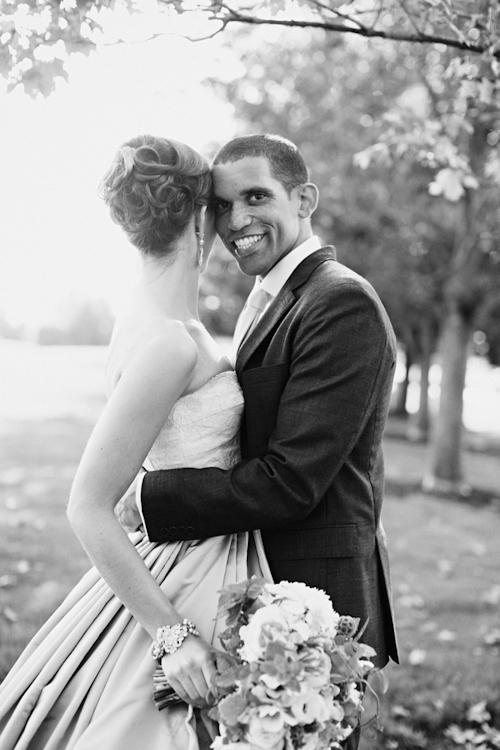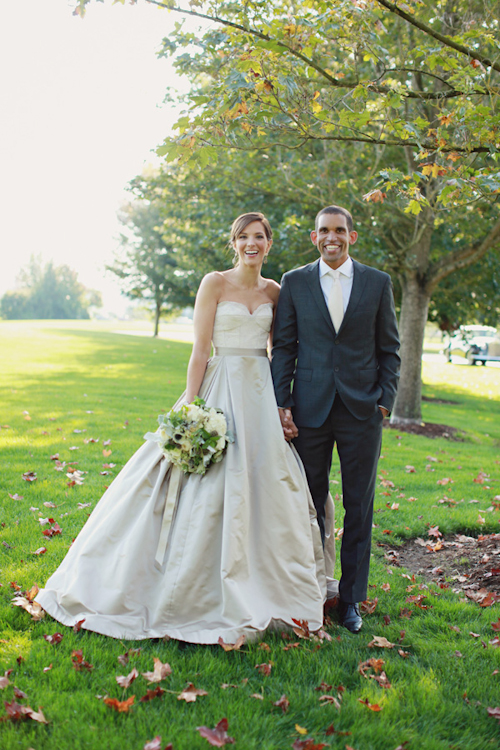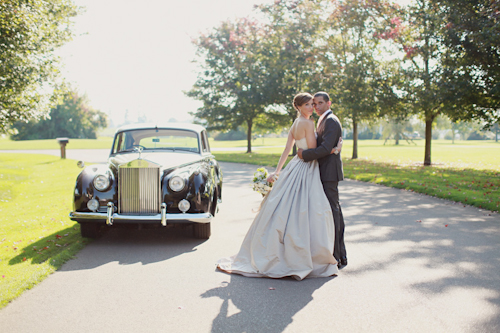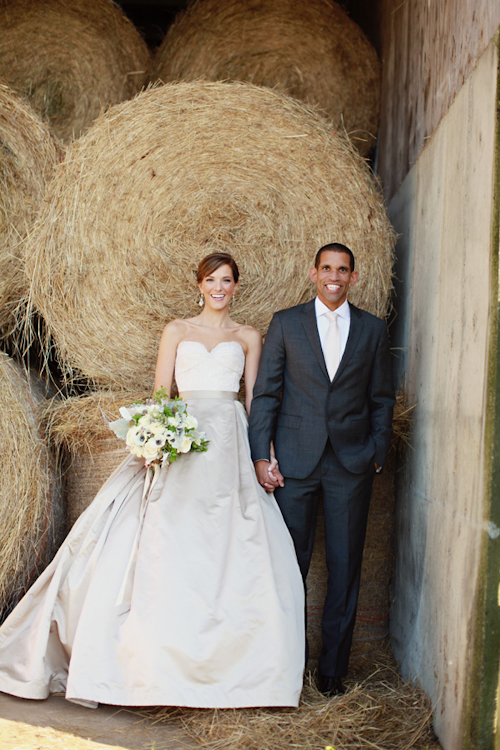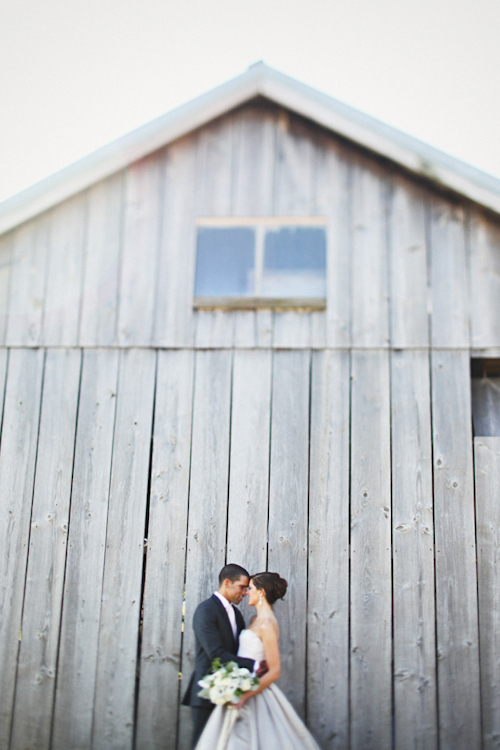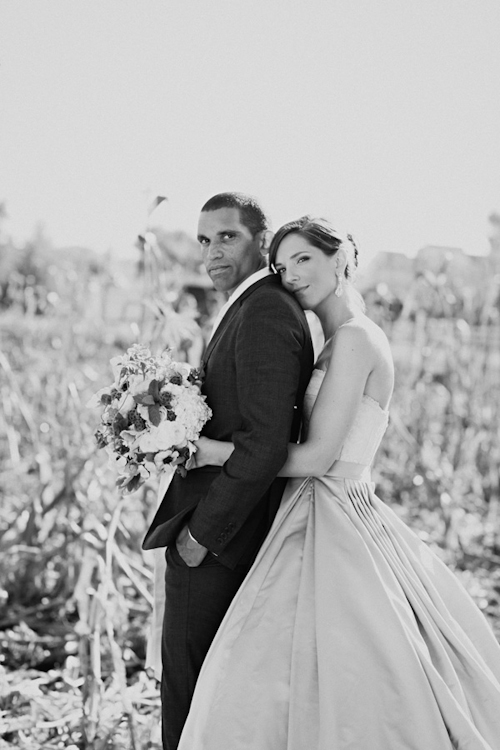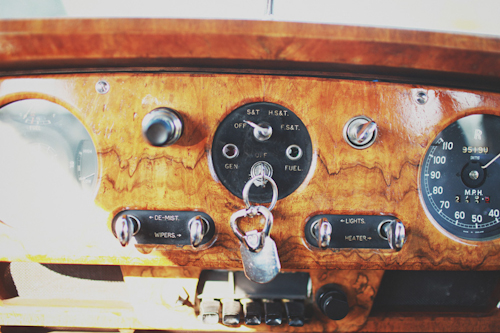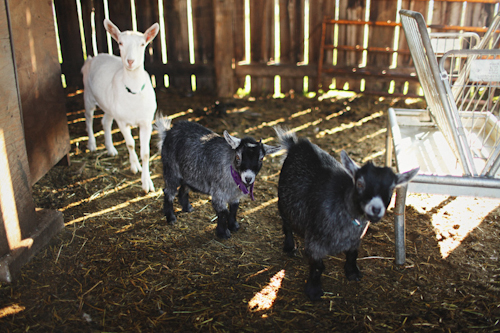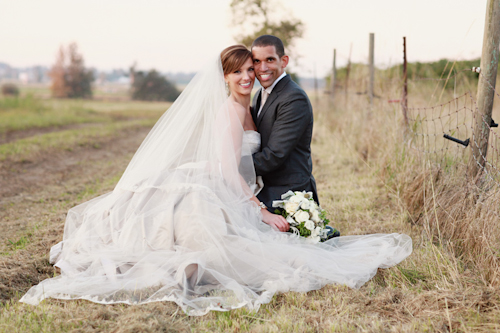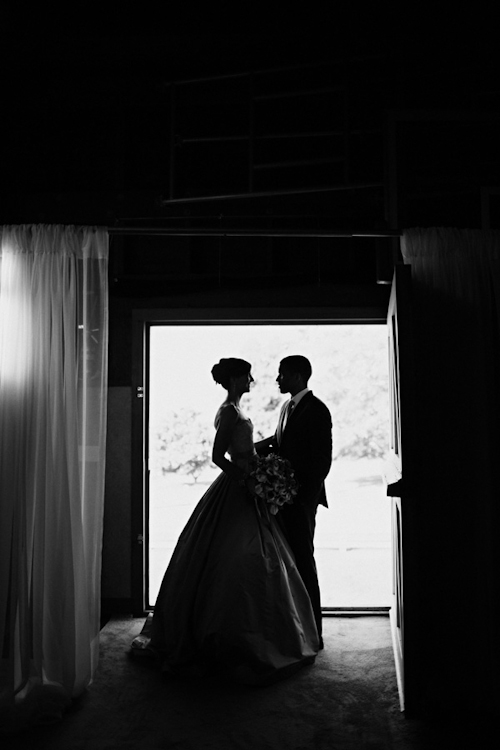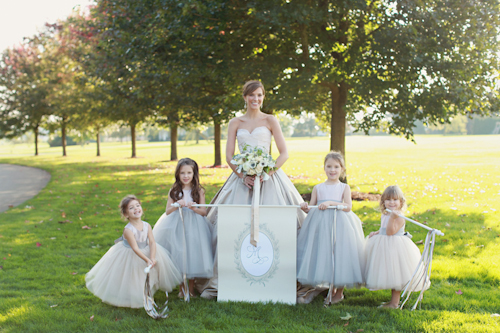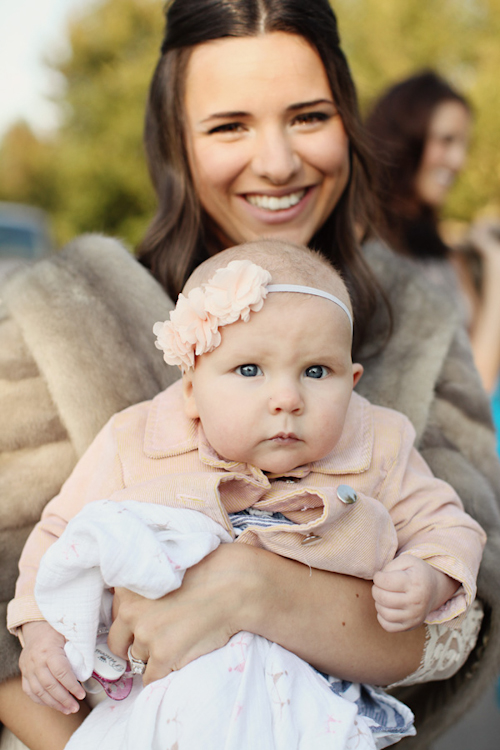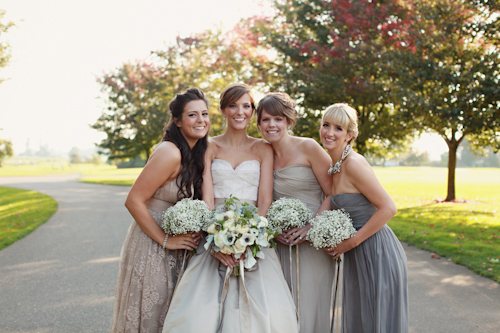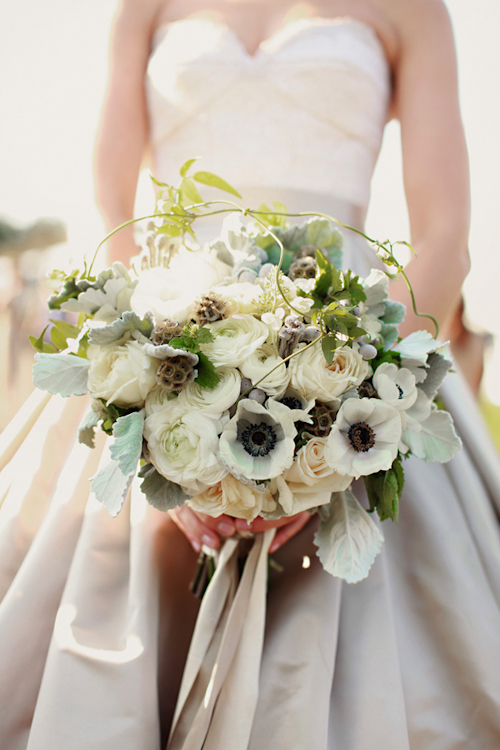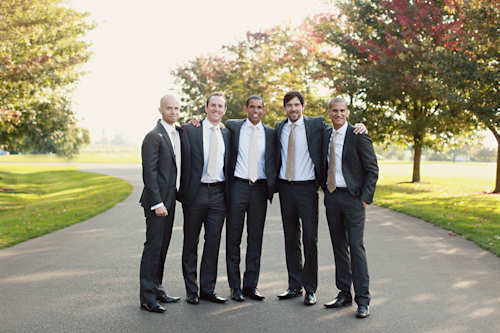 The Look: Jamies original wedding dress arrived to the local dress shop, and was about 5 inches too short. With only a few weeks before the wedding, I flew to New York, purchased fabric and started from scratch with a new dress. Together, Jamie and I designed and created the dress she wore. We were inspired by timeless classic brides like Grace Kelly and Jackie Kennedy. It was a simple and classic dress, but using a unique color for the skirt made it very distinctive. I constructed the bodice with vintage lace from the 1950s. Jamies mother and aunt came to the rescue the day before the wedding and sewed the lace trim on the edge of her veil. The bridesmaids each wore a different dress showcasing the different hues of our color palette.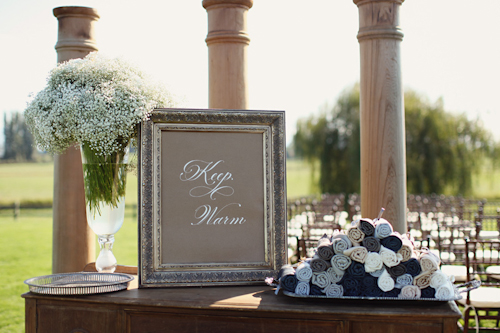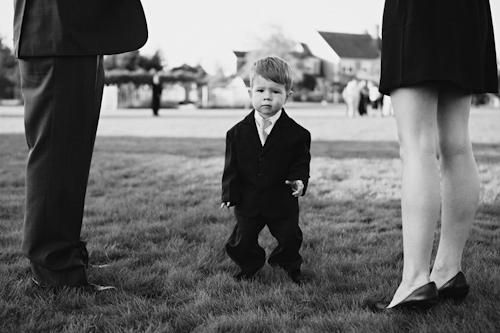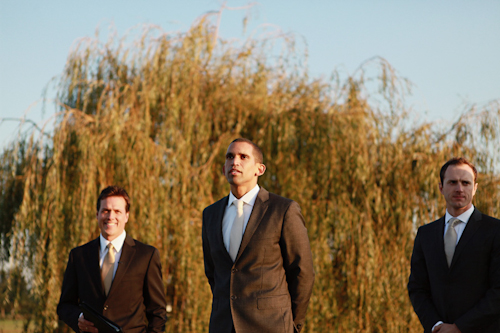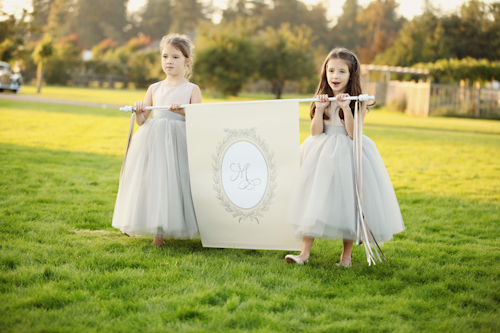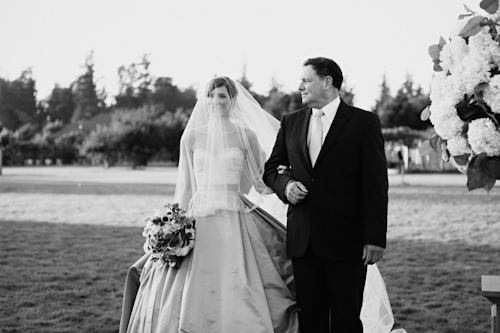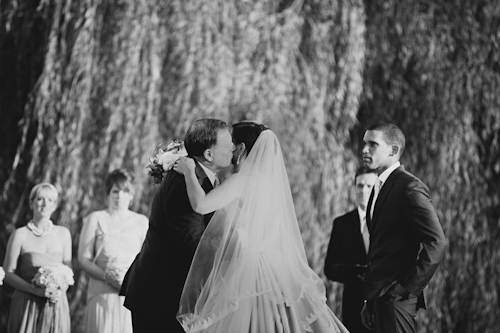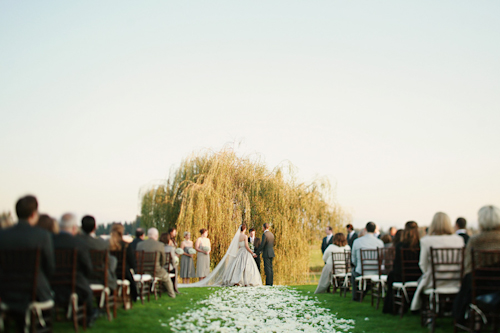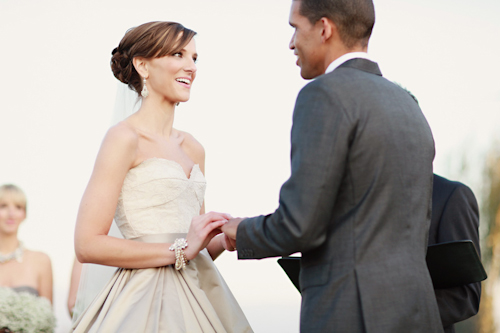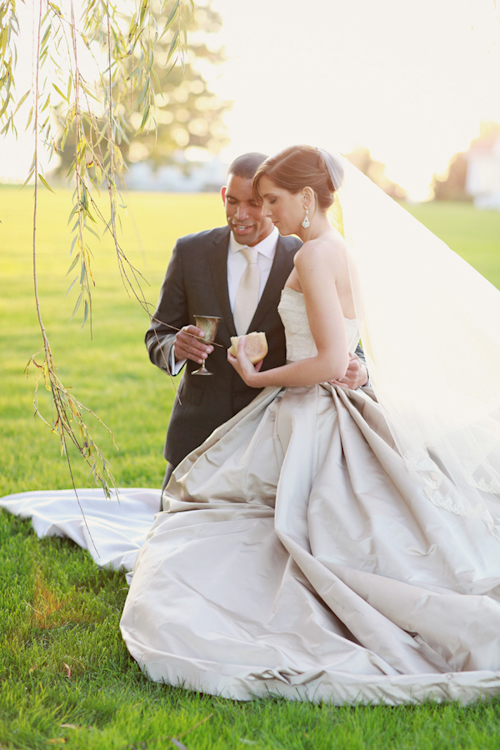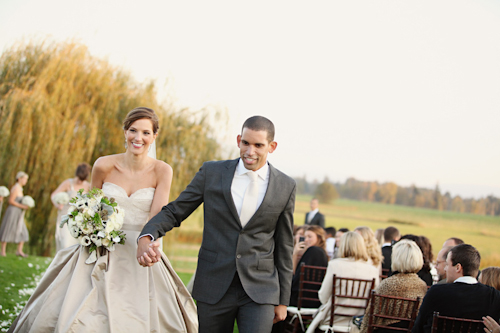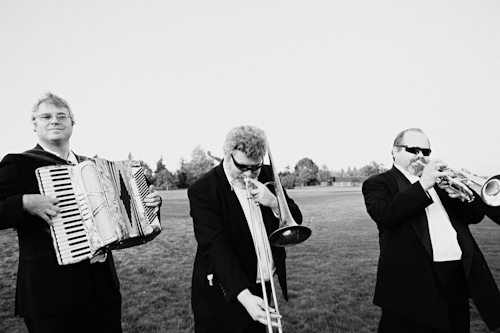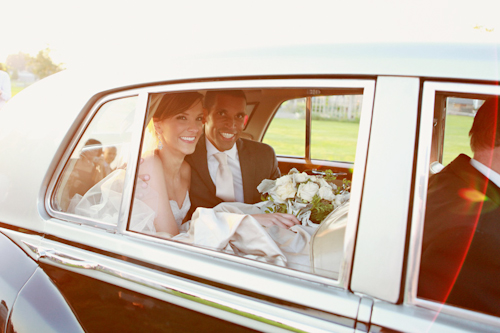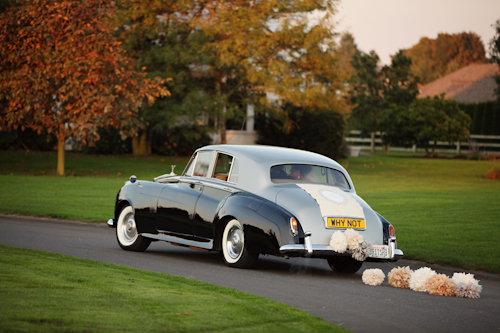 The Moments: The entire day was incredible for us, and we had so much fun. Our favorite part was probably the ceremony. Making promises to each other and to God in front of all of the people that mean the most to us in our life. The music, our pastor, the vows, communion… all of it helped to ground us and center what the whole day was really about. We also loved Jamies sisters toast/ poem that she wrote for us. It was definitely the funniest moment of the day and we will always remember it. One of our groomsmen also did a back flip during the reception to celebrate our marriage. All in all it was a nearly perfect day for us, and our biggest wedding planning success was that we accomplished everything we set out with the missions statement we created.
The Pros: For more information on the talent behind Steven and Jamie's wedding, pease visit their page in our Real Wedding Library.