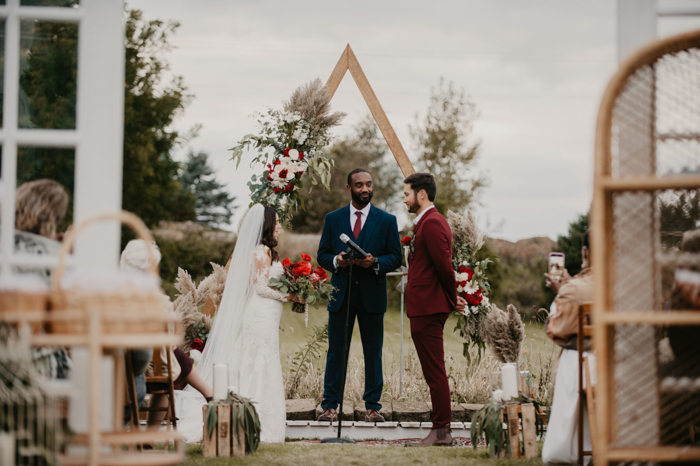 Priscilla and Jake, like many other couples, had different wedding plans in mind prior to the pandemic, but they opted for a backyard wedding. In doing so they proved that backyard weddings don't have to feel like your backyard, especially when adding bohemian decor, a Spanish theme, and a fire unity ceremony—yes, we said fire. With help from their families, this couple DIYed their entire wedding—well, almost everything.
Thankfully Junebug member Boutique Weddings + Adventure Elopements captured all the details of this wedding. Get ready to see a burgundy suit, a Mariachi band, and Filipino and Mexican-inspired food with this red and sage backyard wedding.
The Couple:
Priscilla and Jake
The Wedding:
Howell, Michigan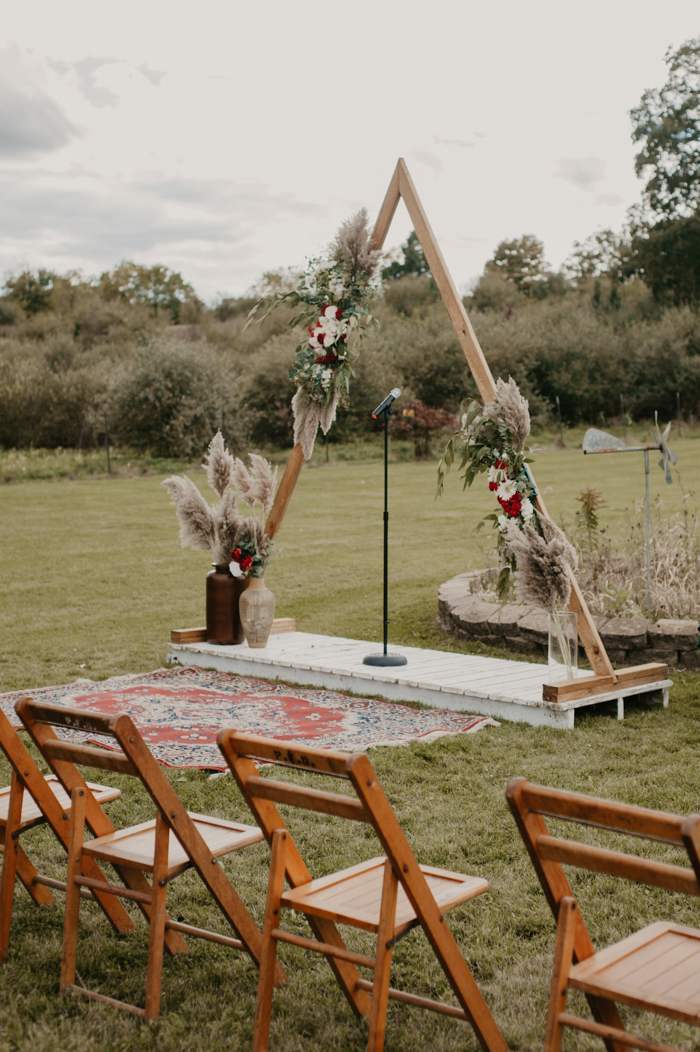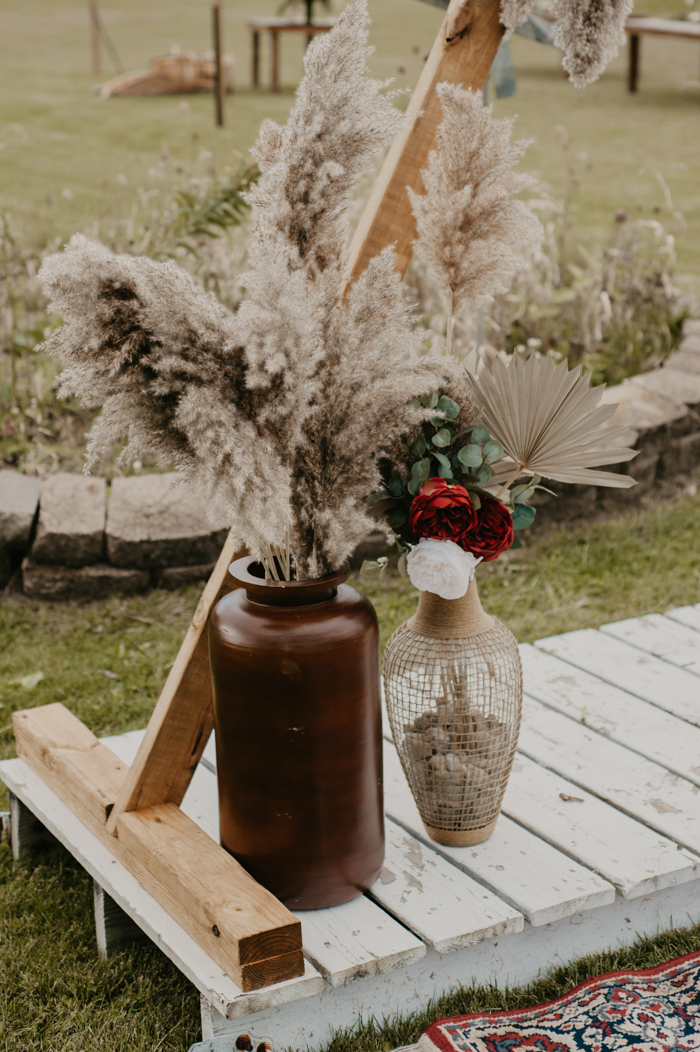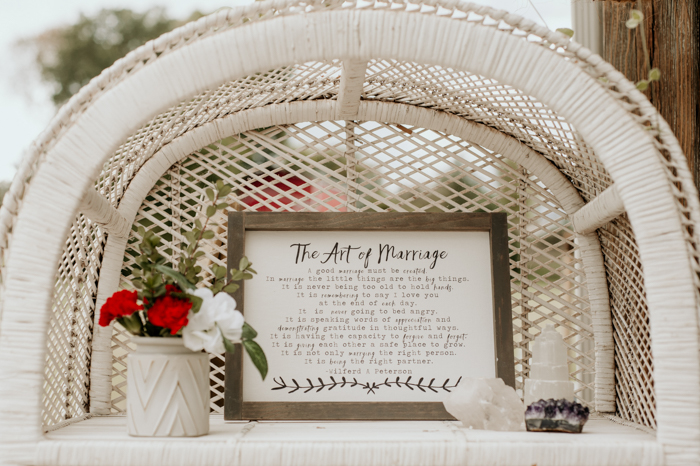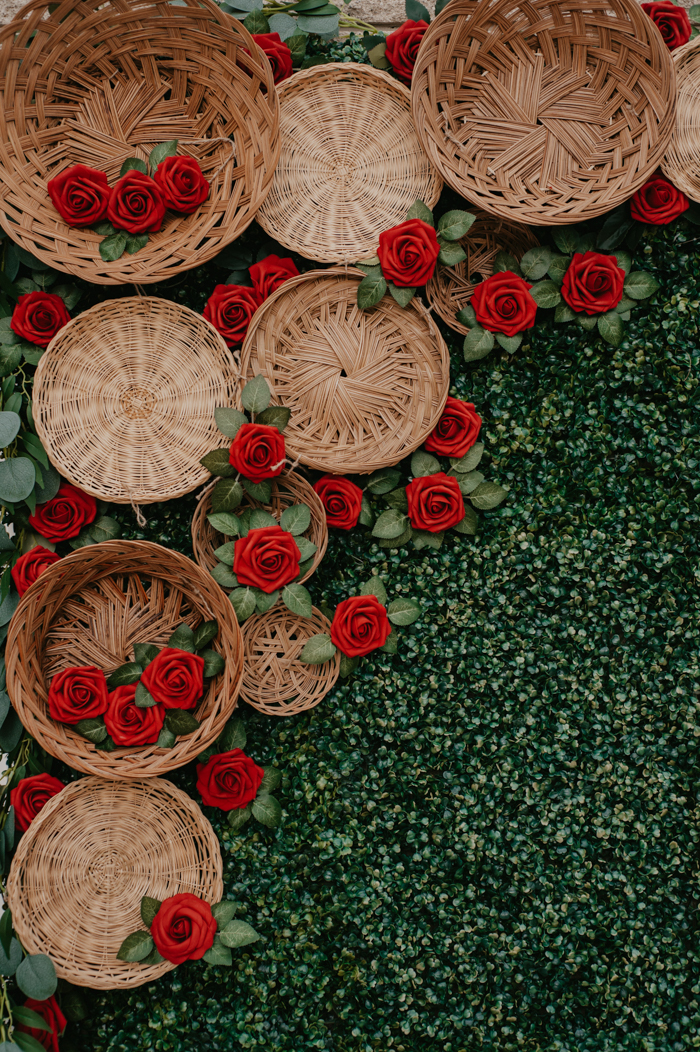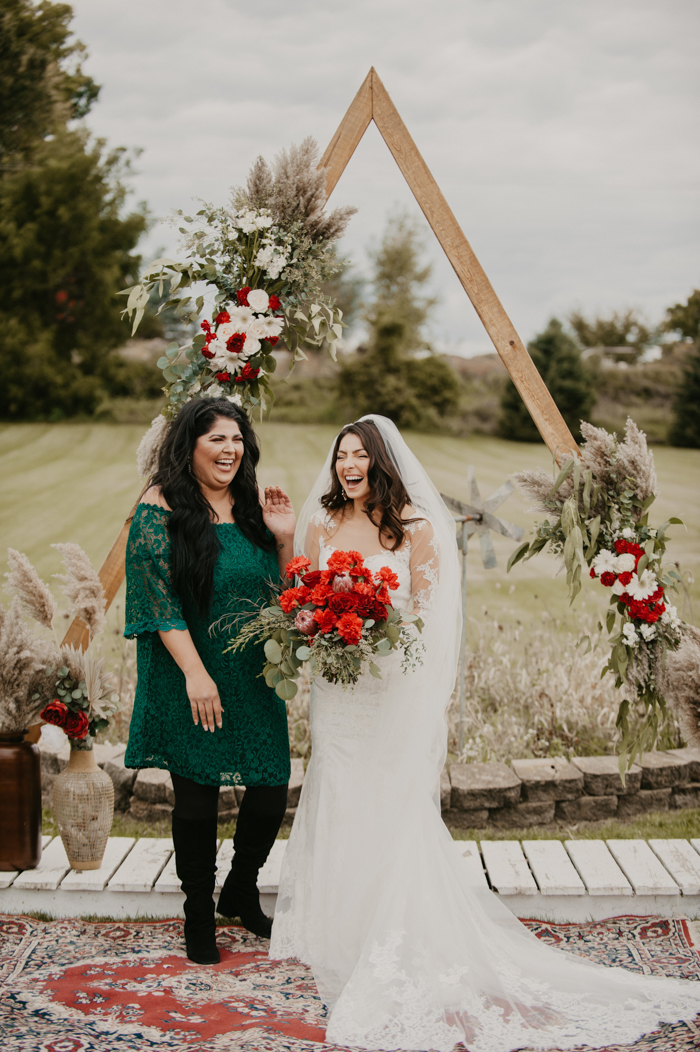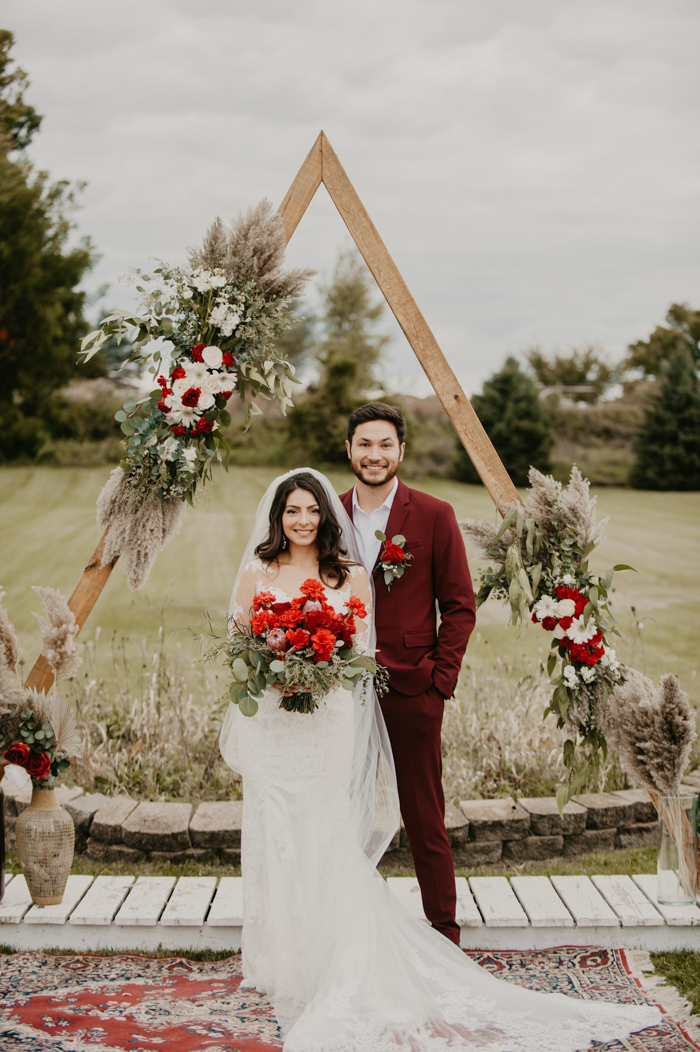 Wedding Advice for Pandemic Nearlyweds
We had a small and intimate wedding with around 35 guests so we were able to manage just fine. For a bigger wedding, we would recommend an event planner or someone designated to worry about all the small details. It's so easy to get lost in the moment and leave things out!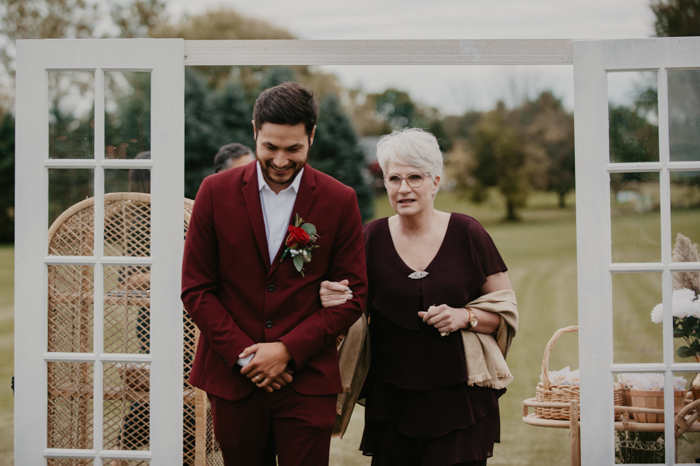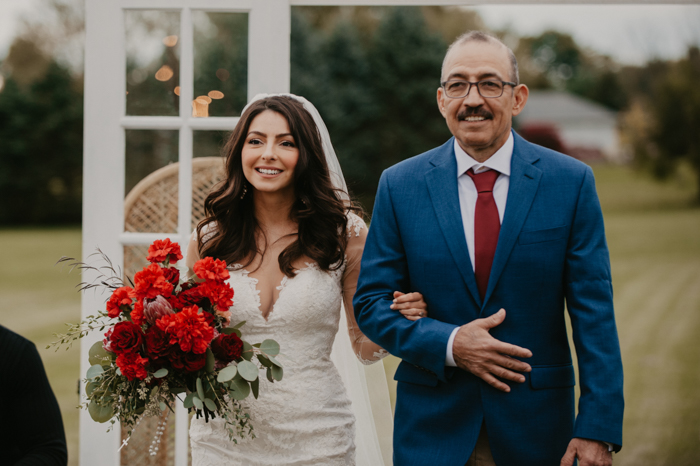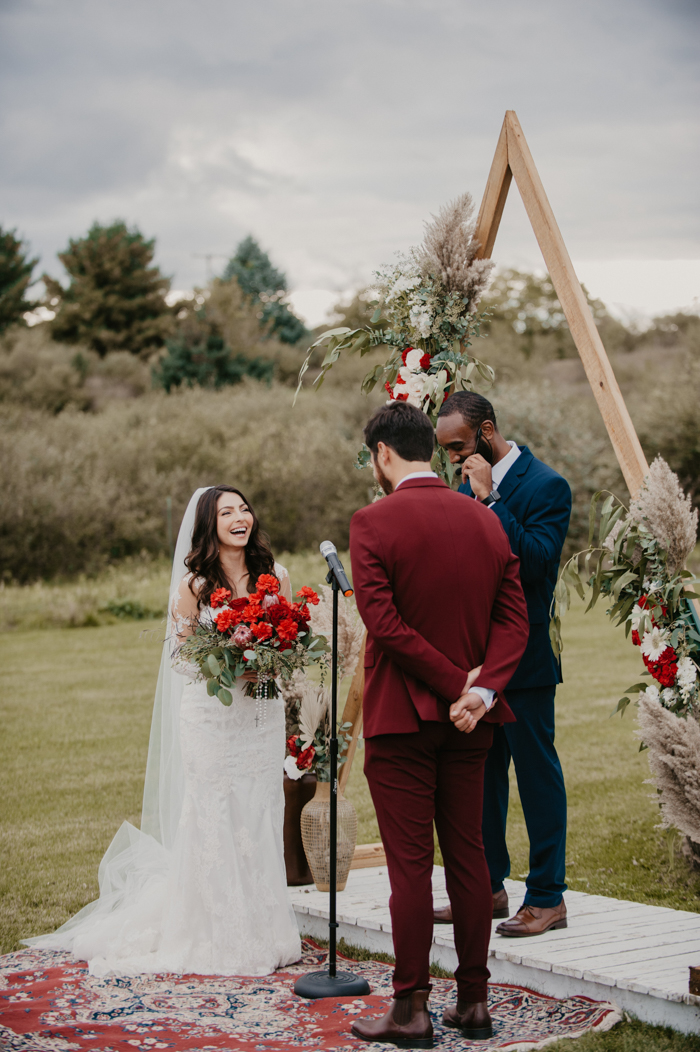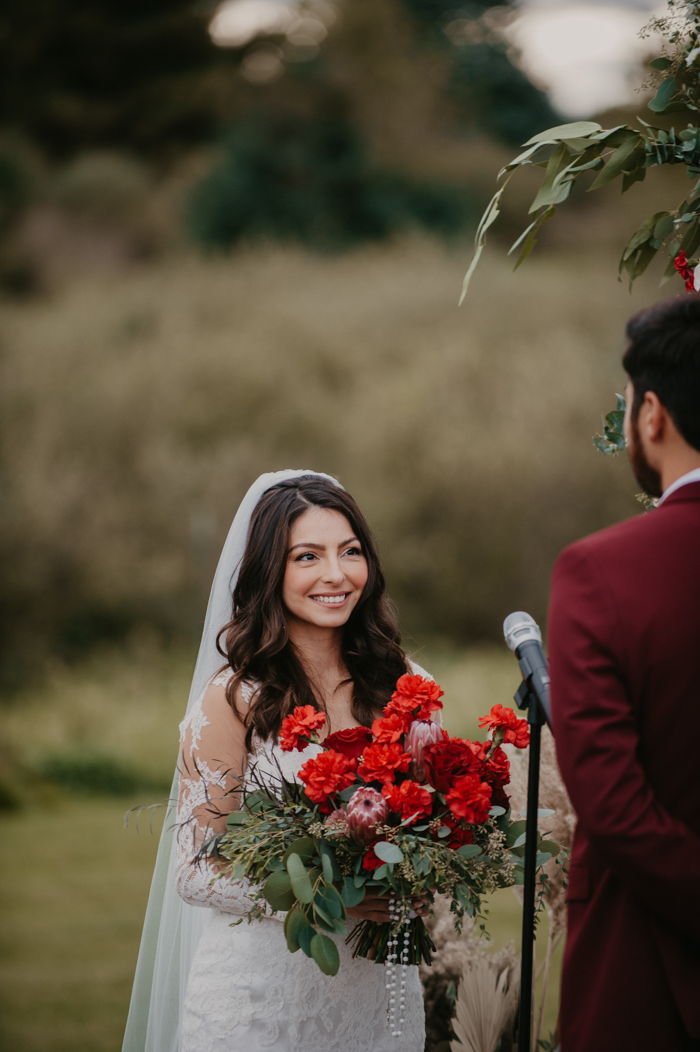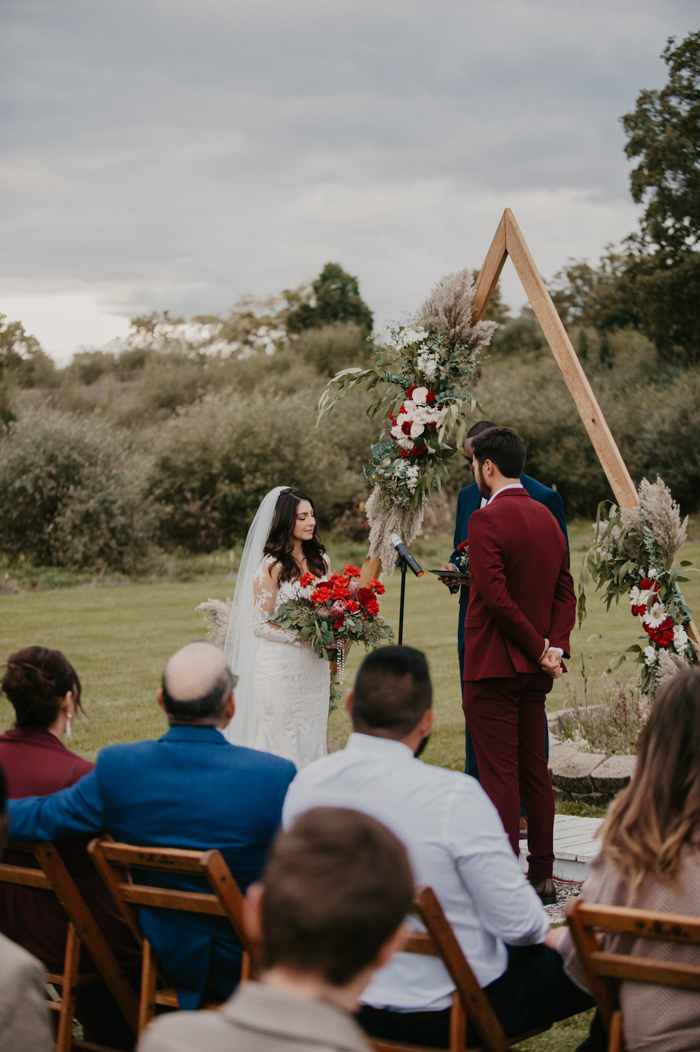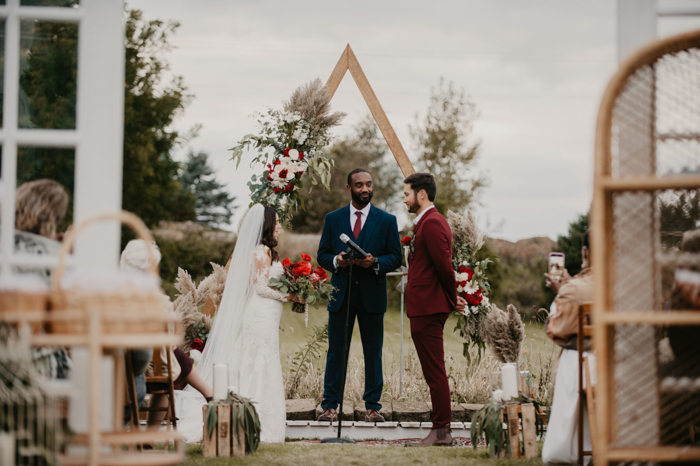 Why A Red And Sage Backyard Wedding?
Due to the pandemic, we had to reconsider our original Mayan Ceremony and Tulum wedding plan. So we waited for a better time, but we couldn't wait any longer. Just a month out, we decided we already had everything we needed and our backyard was the perfect setting. It would also give some of our friends and family an opportunity to visit our home.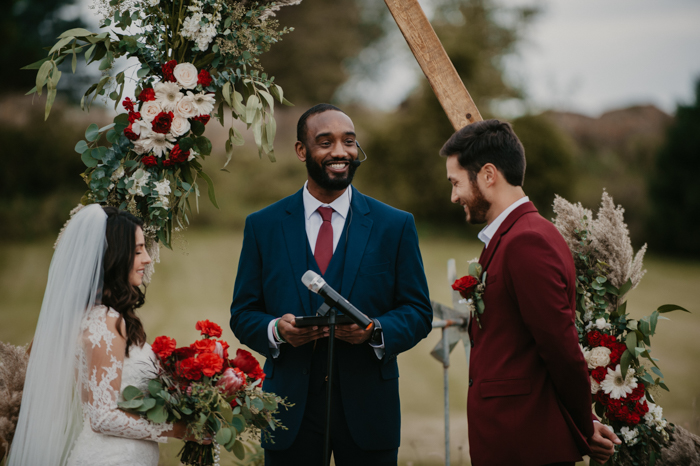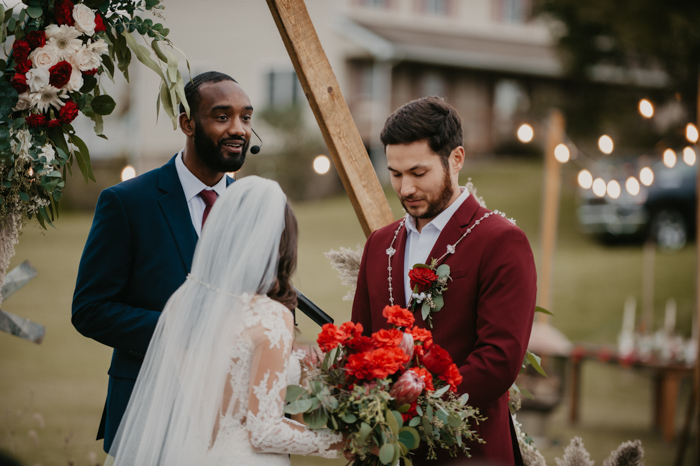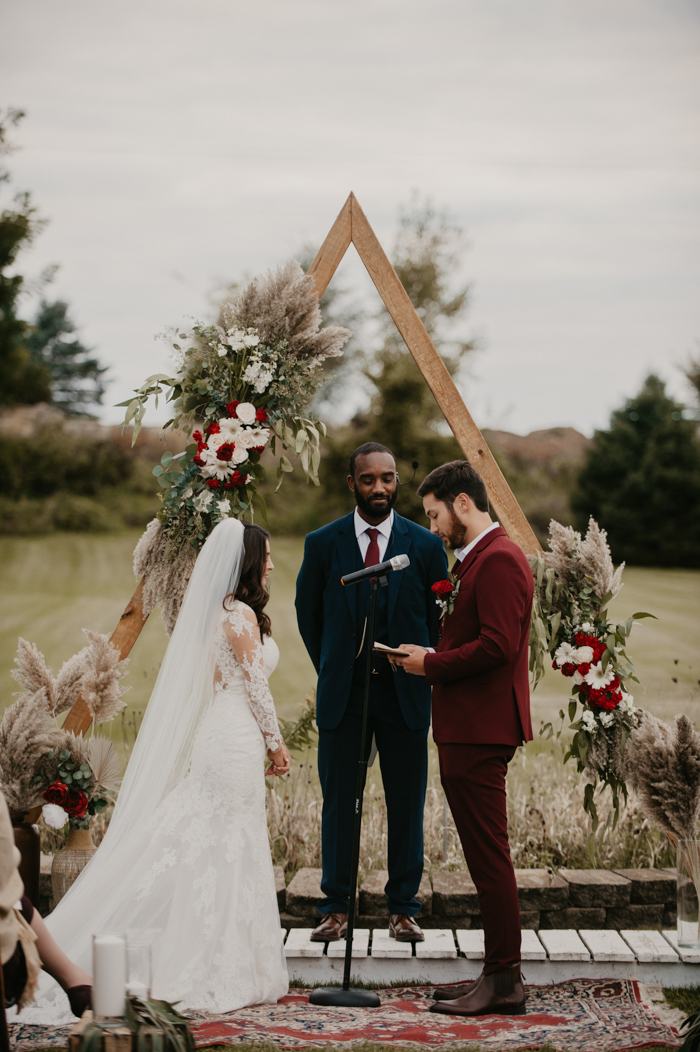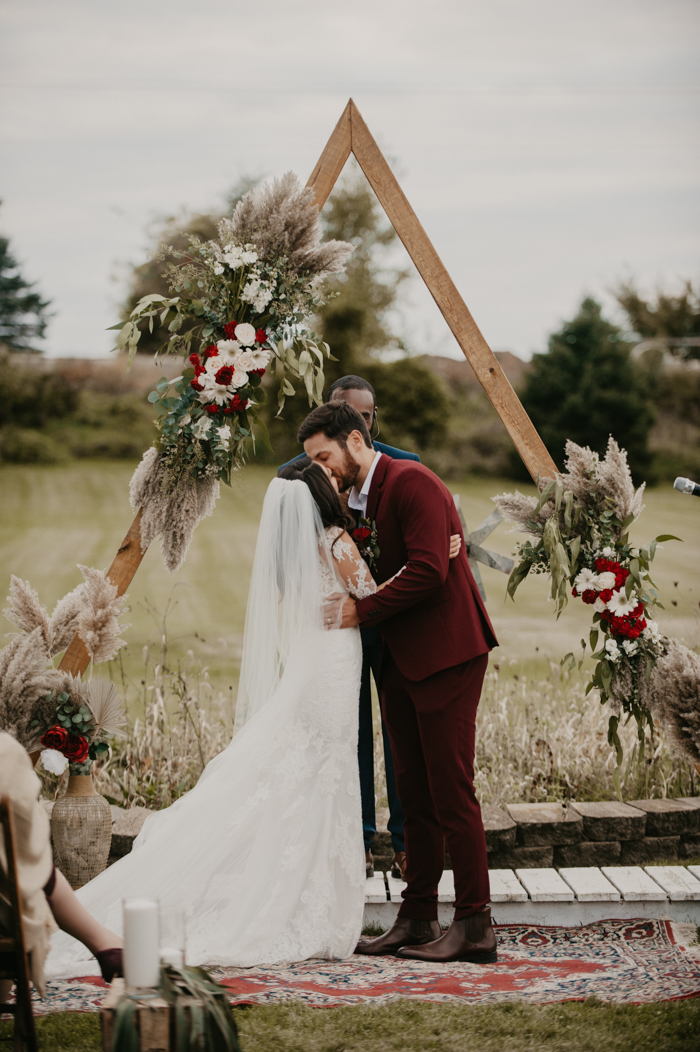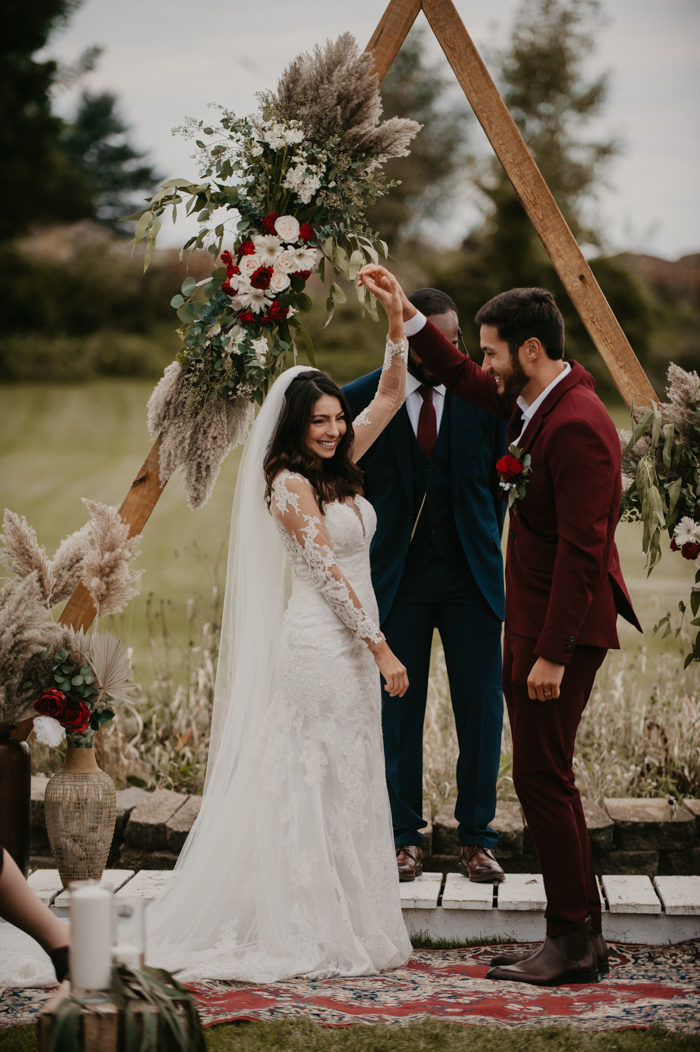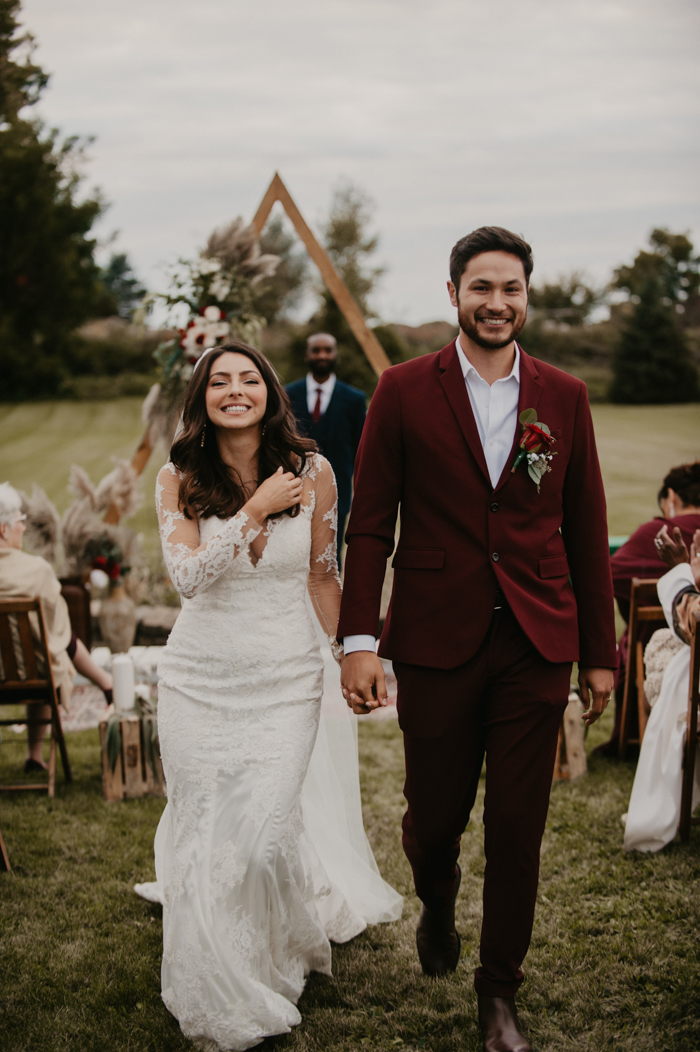 Personalized Sage Backyard Wedding
We wanted the whole day to feel natural and organic so we chose to have Jake's best friend officiate the ceremony. It didn't feel right going with someone who didn't know our story personally. We also incorporated a lasso rosary which is popular in Mexican and Filipino weddings to represent unity and new beginnings.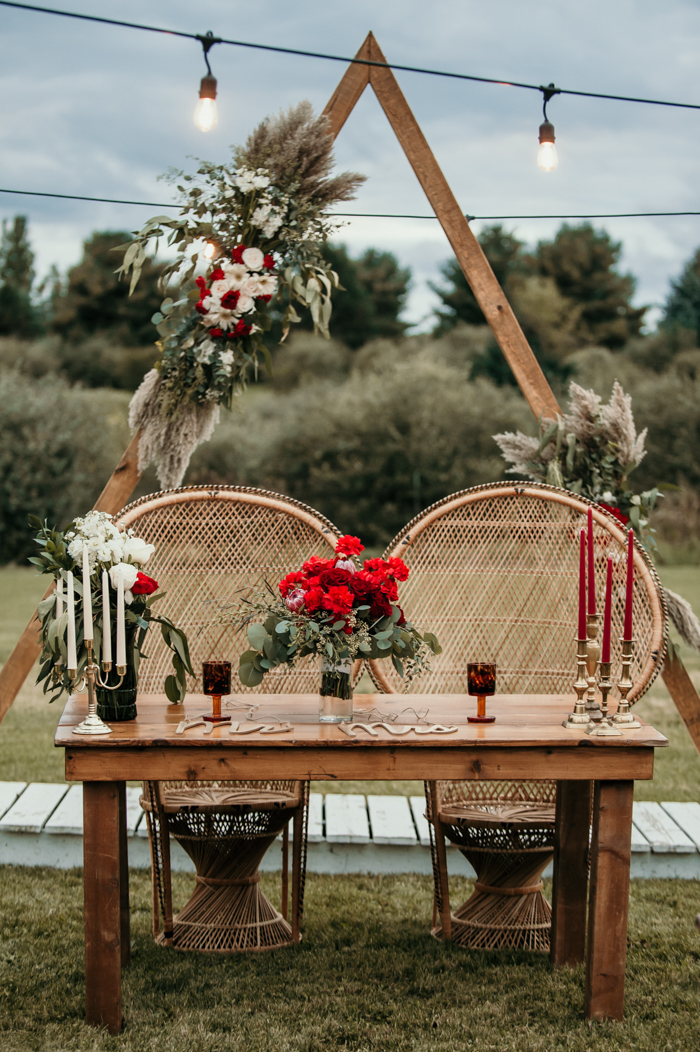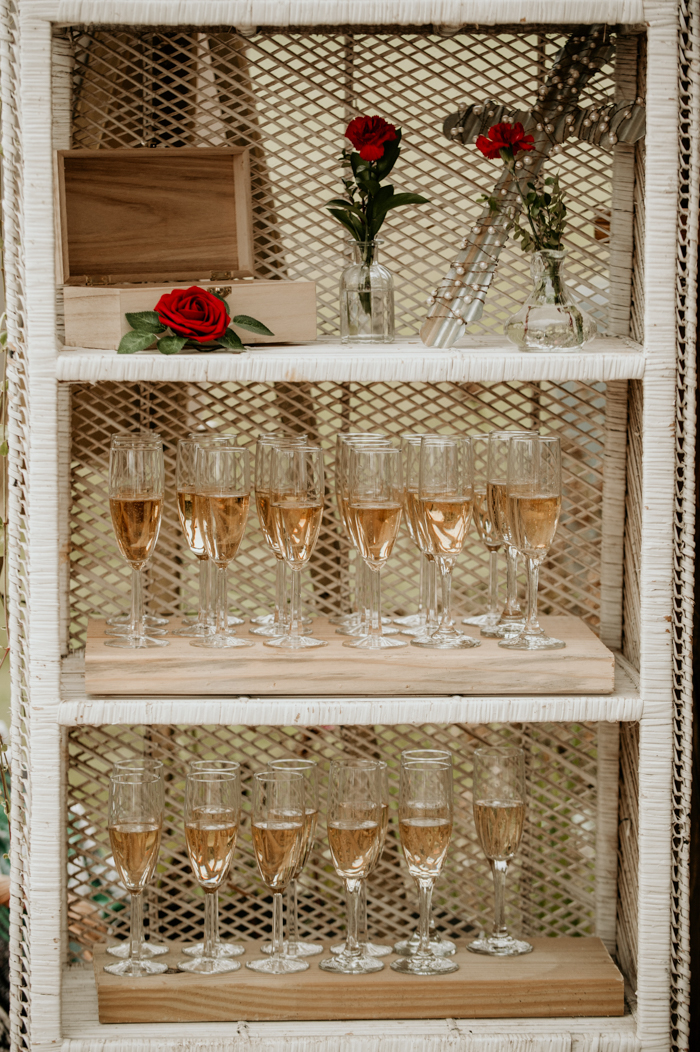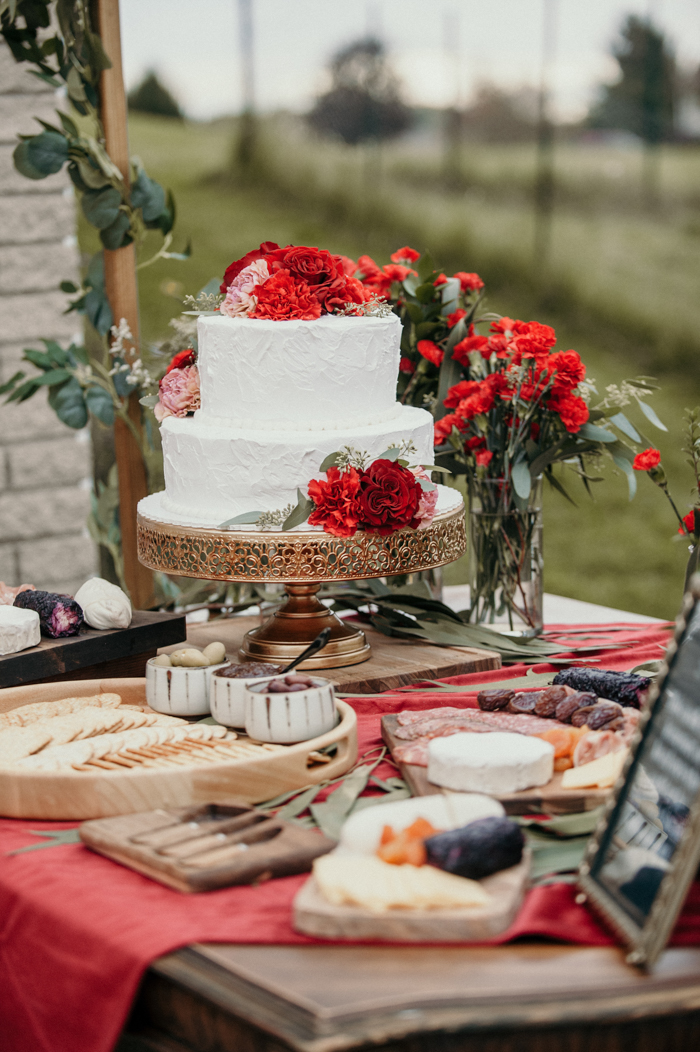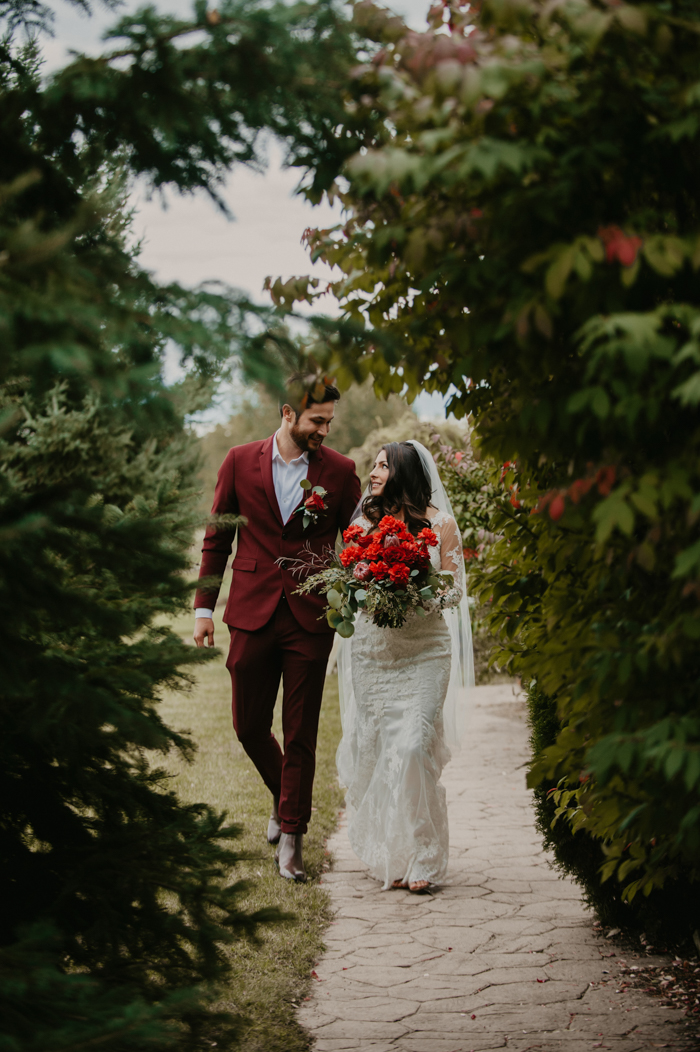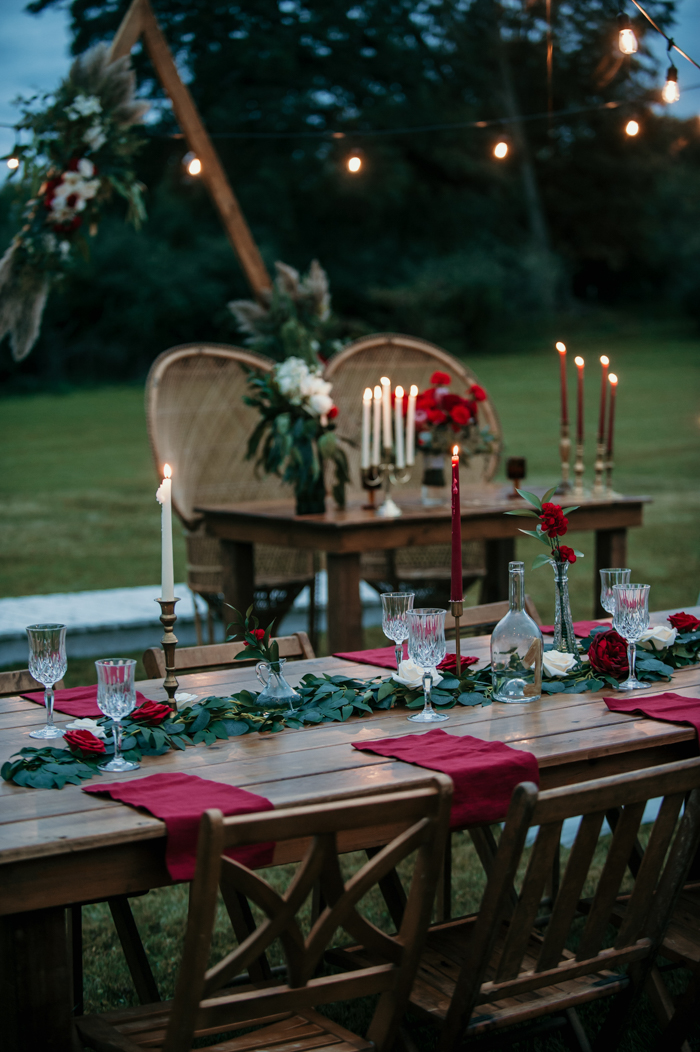 DIYed Backyard Wedding Decor
As creatives, Jake and I really wanted to do it all ourselves—I have always wanted to style a wedding. For months, I thrifted and collected brass candlesticks, glass cylinders, vintage luggage and suitcases, candles, etc. My dad and brother made our triangle altar, a pallet wall for hanging photos, and helped set up string lights. I ordered all the flowers and greenery wholesale and decorated our altar myself the day of the wedding. I also made a flower wall with faux grass, wicker baskets, and red roses to play off of the boho vibe. Jake and I even made our own piñata from scratch! We kept joking that this was the biggest production of our lives, but it turned out to be true.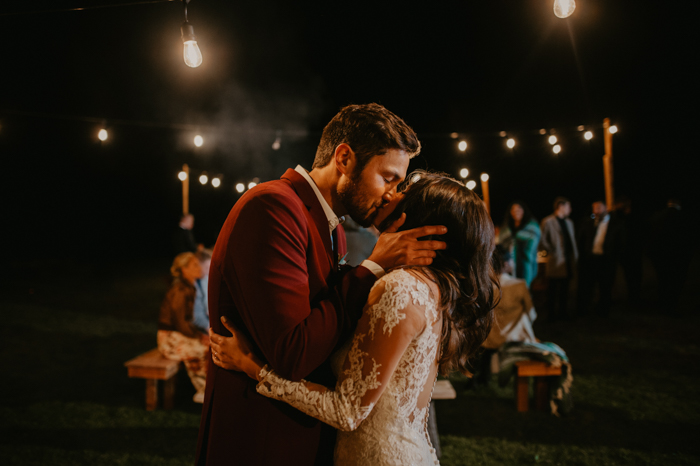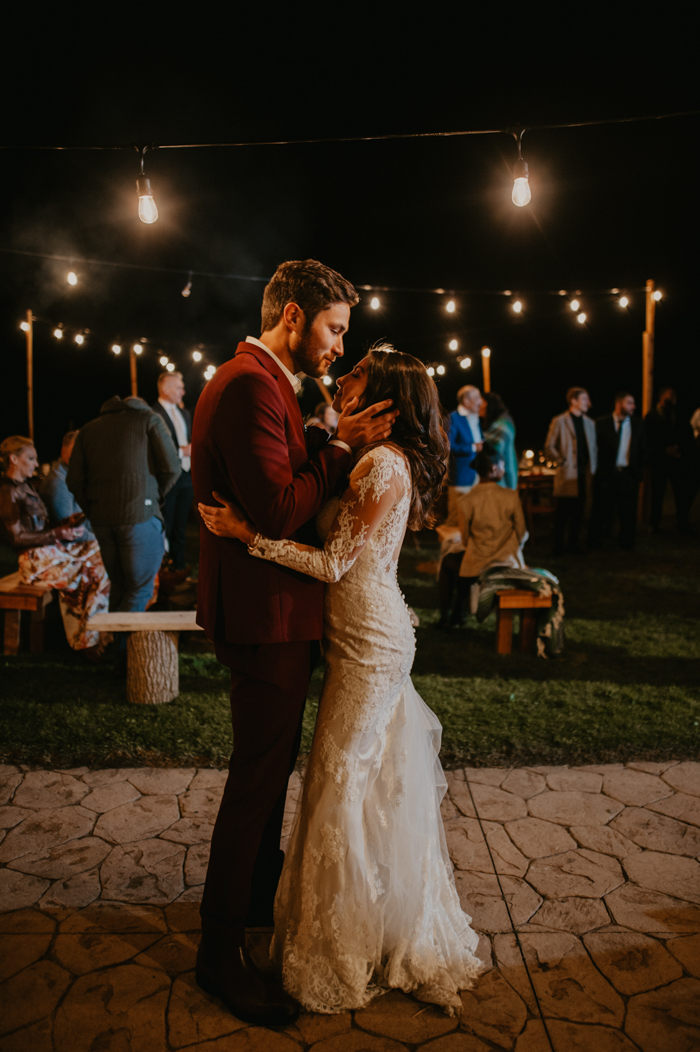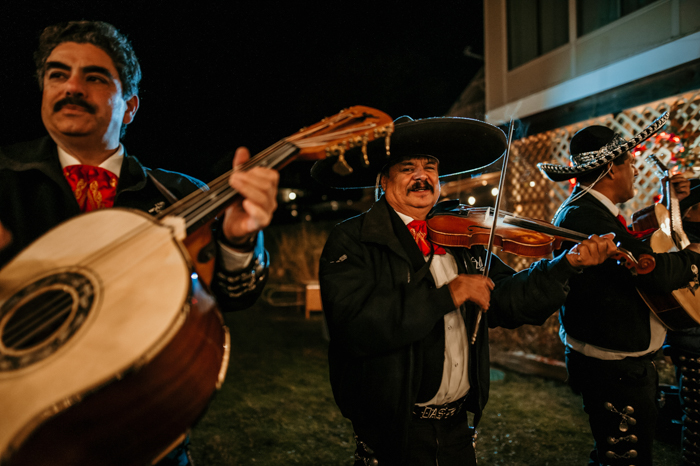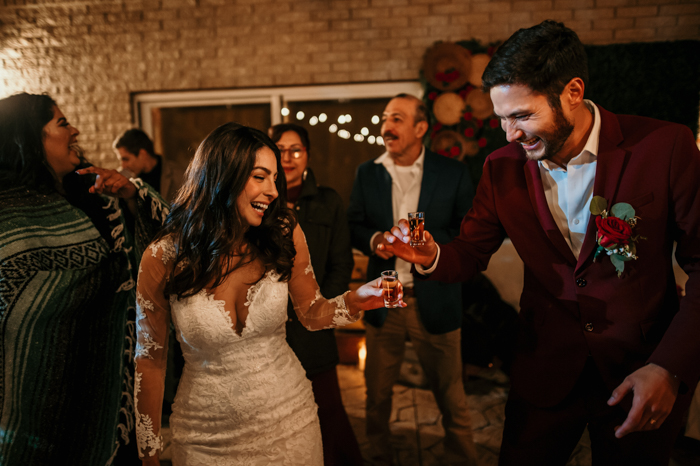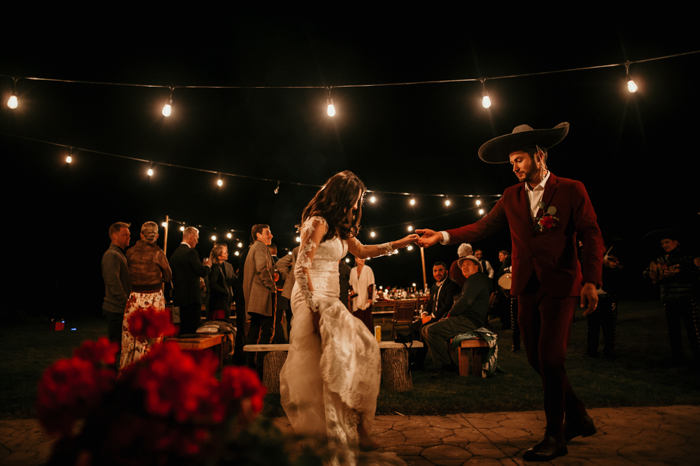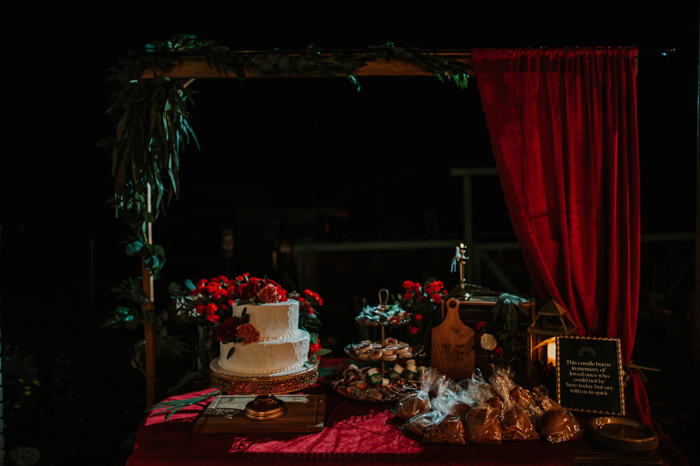 The Couple's Favorite Moment Captured
There is a photo of us taken towards the end of the night—the mariachi band is playing, our guests are enjoying the warm fire, Jake is wearing a Mariachi hat (that is too small for his head), we are facing our party but looking at each other. There is a sense of accomplishment and love in both of our faces. I honestly didn't even know Yana was behind us taking this photo. This is what it's all about!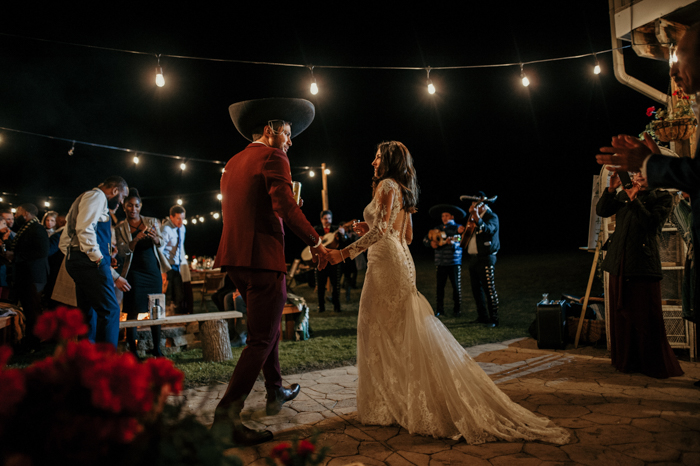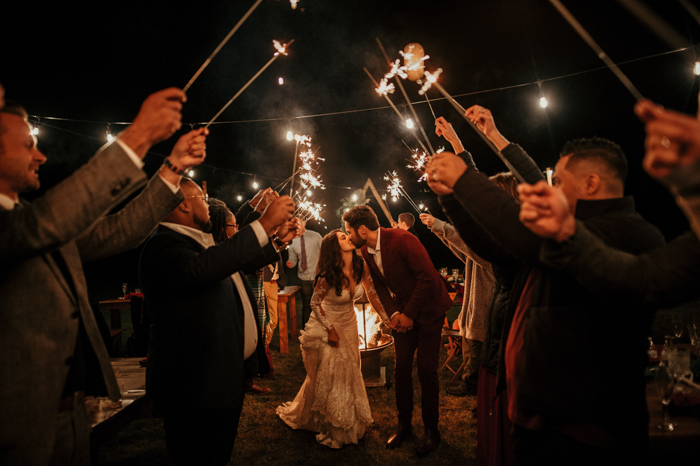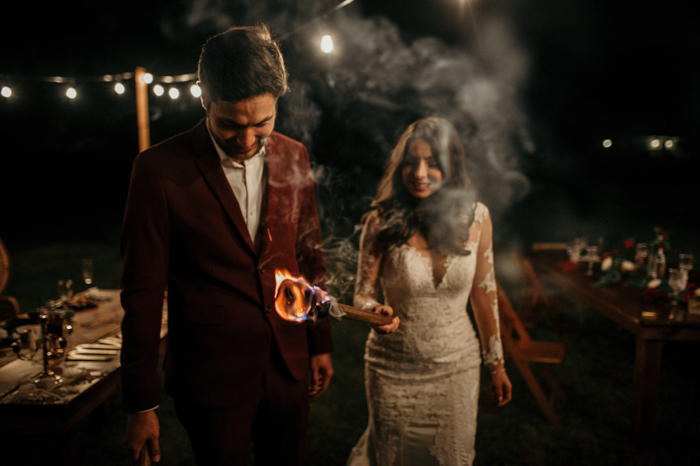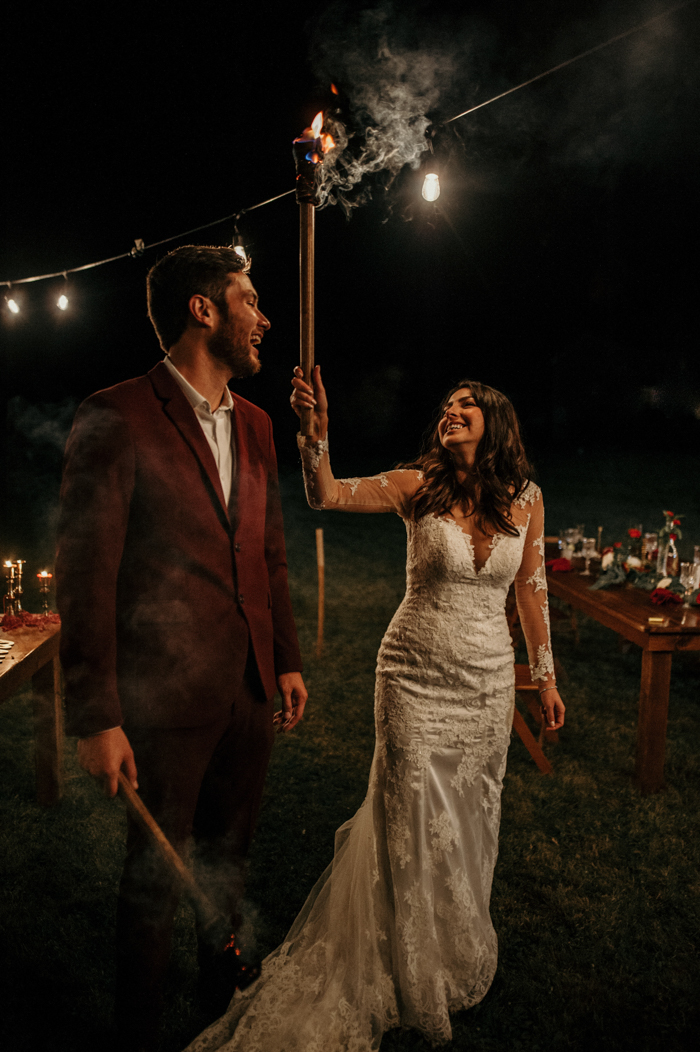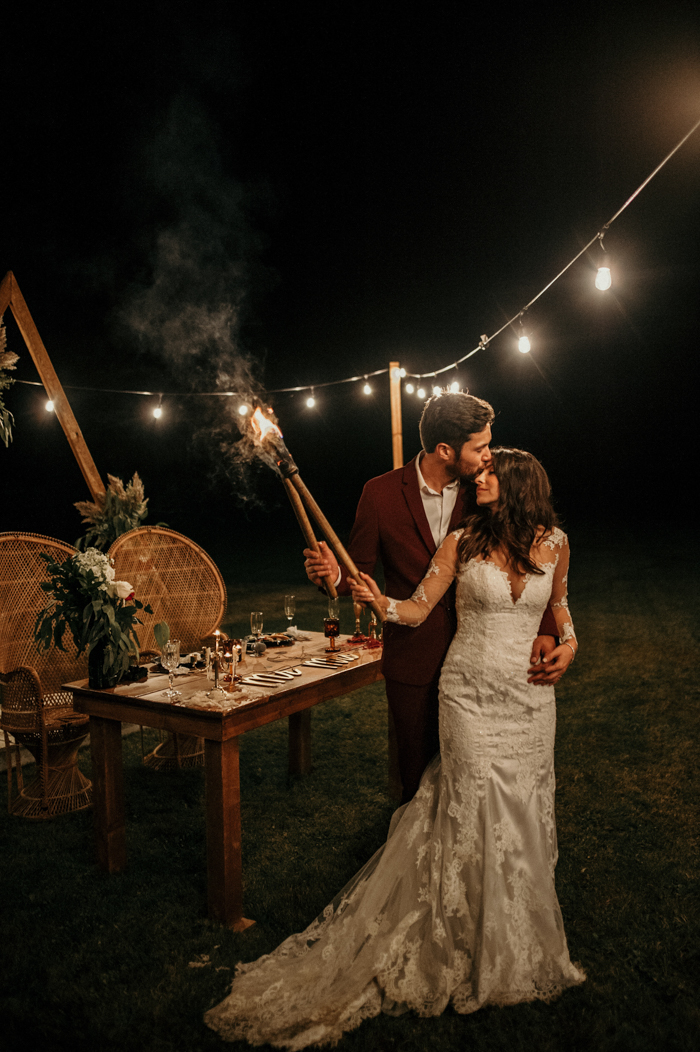 Congratulations to Priscilla and Jake on your beautiful backyard wedding. And big thank you to Yana Benjamin of Boutique Weddings + Adventure Elopements for capturing and sharing this ceremony. To see more of Yana's work, check out her profile in our directory of wedding photographers from around the world!