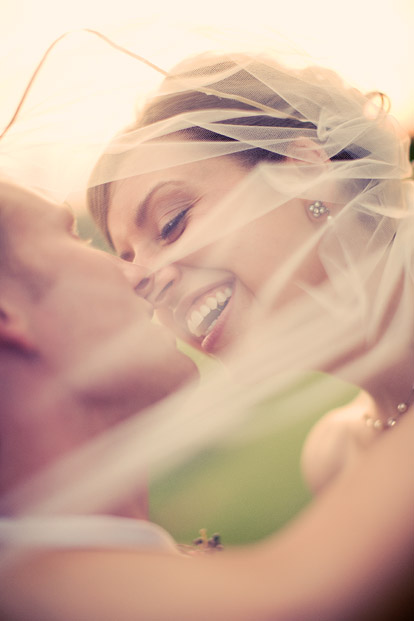 Today's real wedding comes from Atlanta, Georgia and was photographed by the talented Texas based photographer Erik Clausen of Poser : Image. How adorable and in love is this couple?!

Jessa and Barrett were elated to be getting married and they wanted to create a wedding that would celebrate what marriage means to them, as well as honor their faith, their friends and their community. By mixing together the traditional with the non-traditional, they created a ceremony that did just that. They wove in meaningful rituals like a symbolic foot washing ceremony (for Jessa, one of the most romantic moments, as it represented Barrett's desire to serve her in their life together) as well as all different styles of music played by their friends.
"I walked down the aisle to a five piece rock band playing an energetic, emotion filled song (I had to stop myself from running down the aisle!) Ten minutes later, musicians were playing an earthy/hippie worship song on a djembe African drum and then our friends played an old traditional hymn to complete the ceremony. We also started our prelude and ceremony with an accordion player playing beautiful French songs from the soundtrack to the movie Amelie."

Immediately after the ceremony, Jessa and Barrett stole away for a few moments to be alone. "We had a few special moments to ourselves to relish in the new fact that we were married! We drank champagne together and ate a couple bites of Chick-fil-A! (Barretts dad runs a Chick-fil-A in Savannah, GA, so Chick-fil-A has always been a part of his life.)" Adorable!
For their wedding color palette they chose a combination of light pink and black for its ability to look classy and elegant, yet still clean and modern. Her bridesmaids wore little black dresses of their own choosing and Jessa gifted them light link jewelry to tie their looks together. The groomsmen similarly wore their own black suits and Barrett gave them each a matching light pink tie. "I loved the uniqueness of each dress and suit and the individuality that each were able to display." A light pink cherry blossom theme was incorporated into the wedding invitations that were designed by a graphic designer friend, and pink flowers from Designs by Paisley filled the spaces throughout the beautiful Atlanta event location The Piedmont Room. Wedding consultant Ashley Baber of Ashley Baber Weddings was on hand to make sure every detail and special moment ran smoothly, and Jessa and Barrett were thrilled that they chose to hire her!

Thank you so much for sharing your wedding day with us Jessa and Barrett!
To see the full list of talented wedding professionals who contributed to this wonderful day, please visit our Real Weddings section.
To plan your own Southern California or Seattle area wedding, check out our Plan Your Wedding hot list!