It has been ingrained in all engaged couples to consider rain on the wedding day the worst case scenario, but I'm here to share the story of a couple who experienced a torrential downpour at their outdoor wedding ceremony in Florida, and not only lived to tell the tale, but revel in it! Jenn and Mike were married at The Glen Venue in Florida and despite the rain (or possibly because of it!) their wedding was all about community celebrating together, and their photographer Jason Mize was able to capture the day in photos filled with beauty and magic.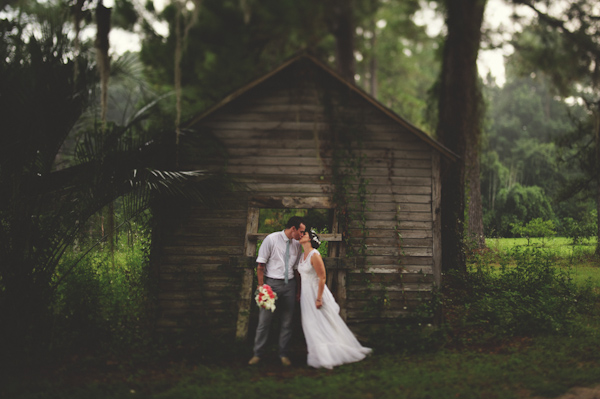 The Couple: Jenn and Mike
The Wedding: 9.14.13 – The Glen Venue, Glen St. Mary, Florida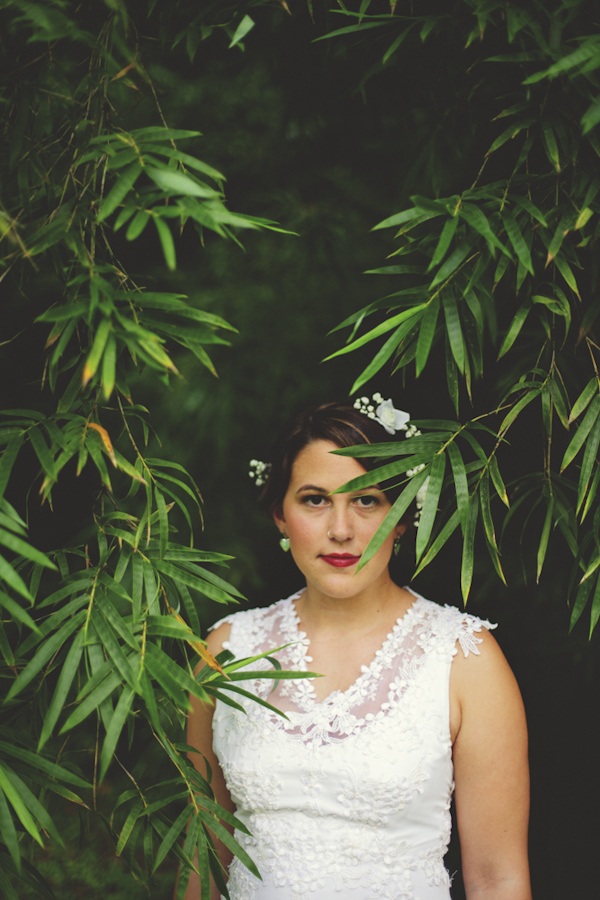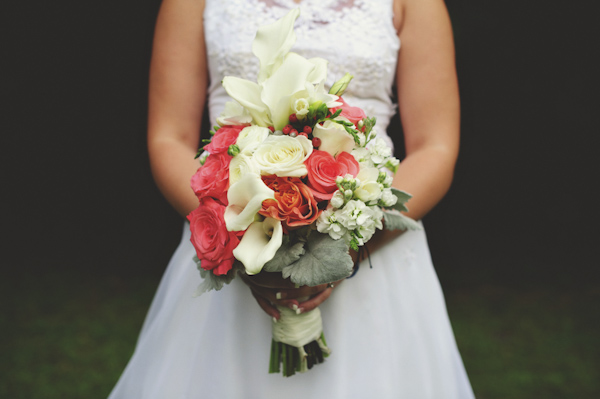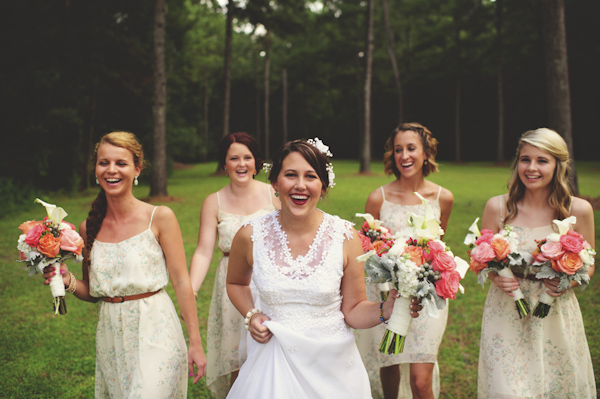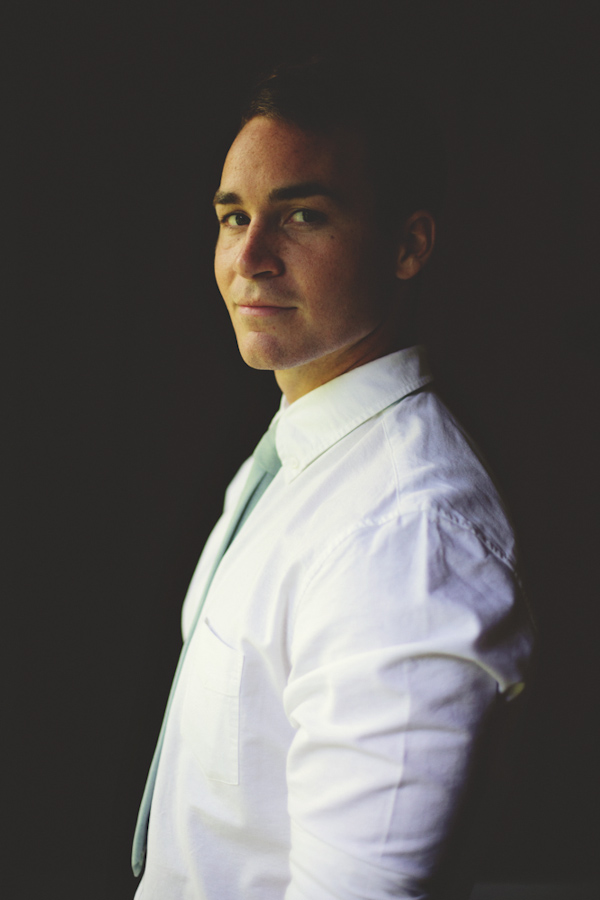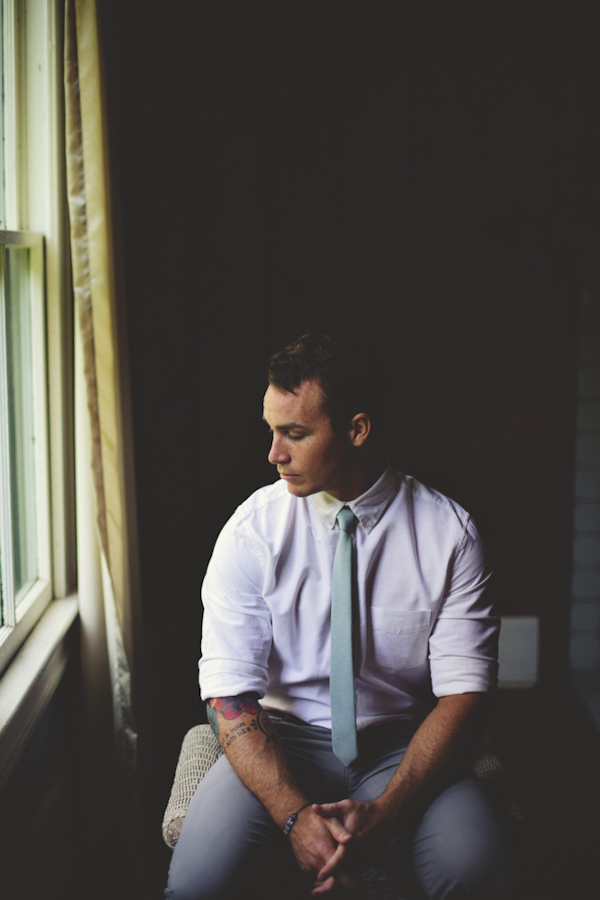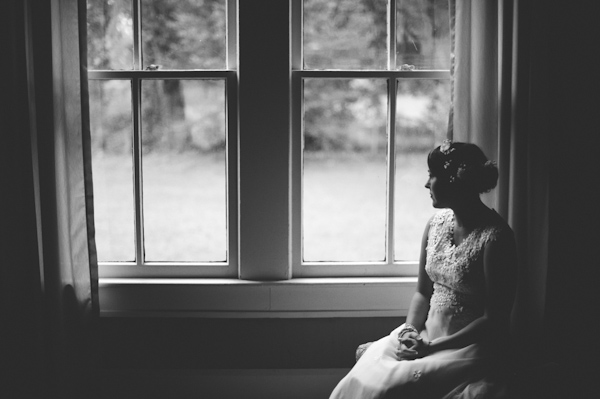 What was your favorite part of the day? What moments stand out in your mind as being the most special/memorable/romantic? Our favorite parts of the wedding day were seeing each other as I (Jenn) walked down the aisle, seeing all of our family members in one place, and getting time together to take our amazing photos! The most special/memorable moments were when everyone came up and prayed for us during the ceremony and of course it was most memorable when it started to rain super hard mid ceremony!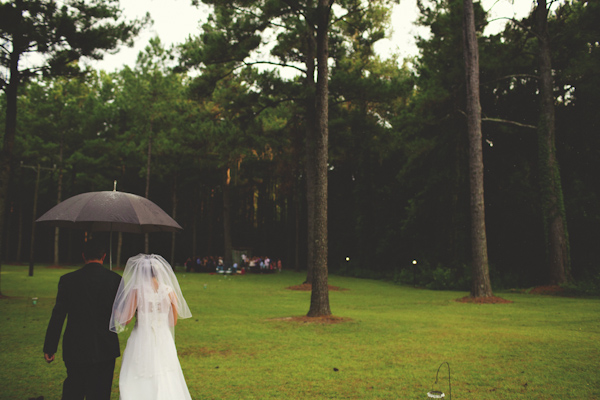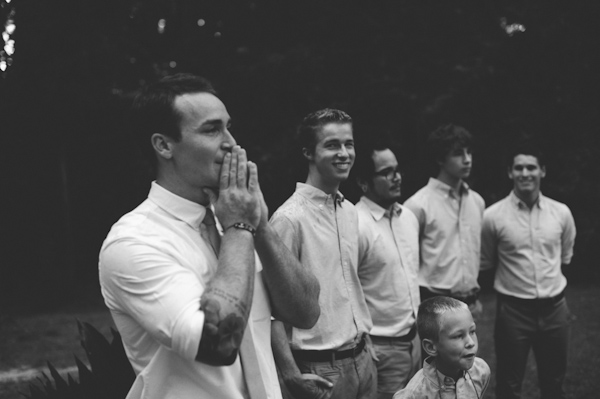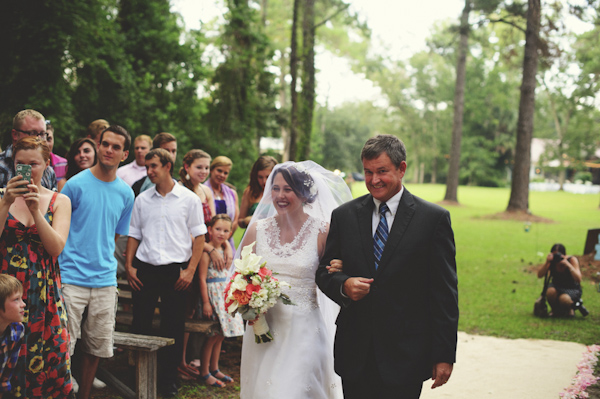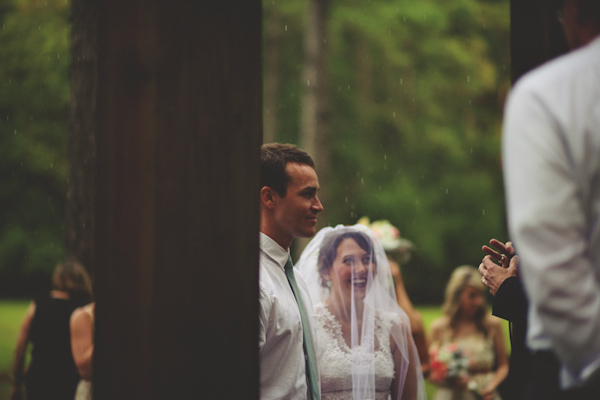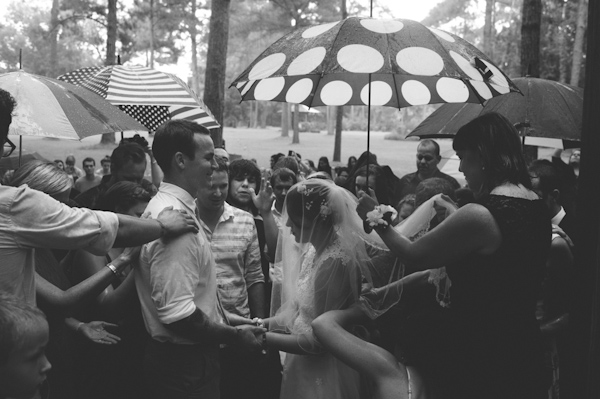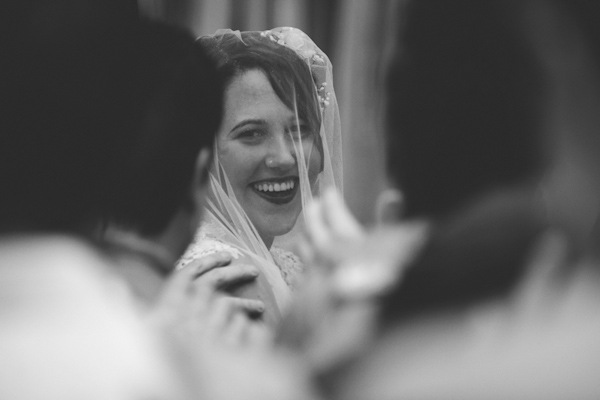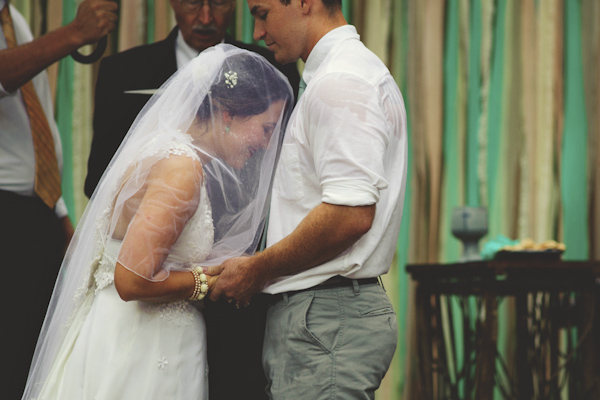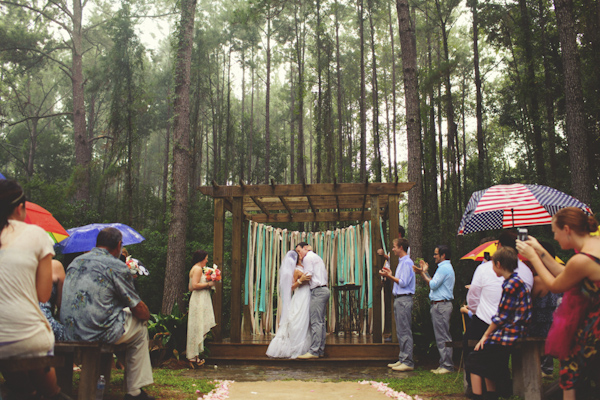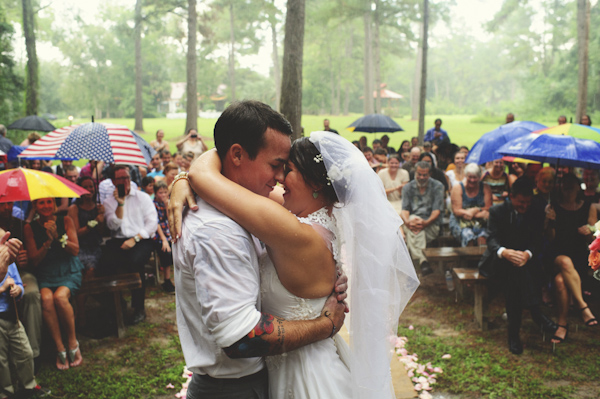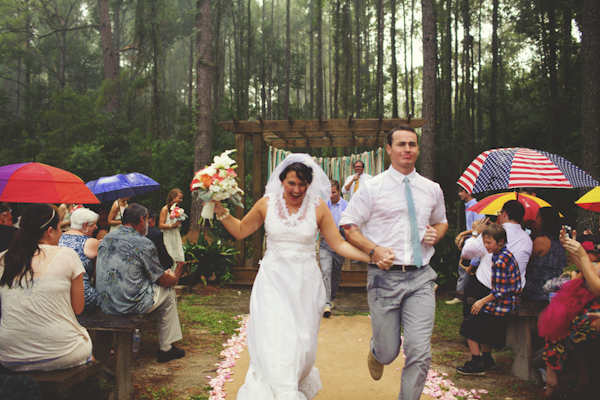 What were you looking for in a photographer? What specifically drew you to Jason Mize and his imagery? What did you enjoy most about working with him? We were looking for someone unique and who has an amazing eye. We were drawn to Jason because of his special ability to capture the emotions and beauty of a wedding with his unique editing style and eye! Jason was the kindest photographer to work with! He flowed like nothing was wrong when it rained the entire night. He was so encouraging and positive throughout the whole thing. What a blessing he was to us!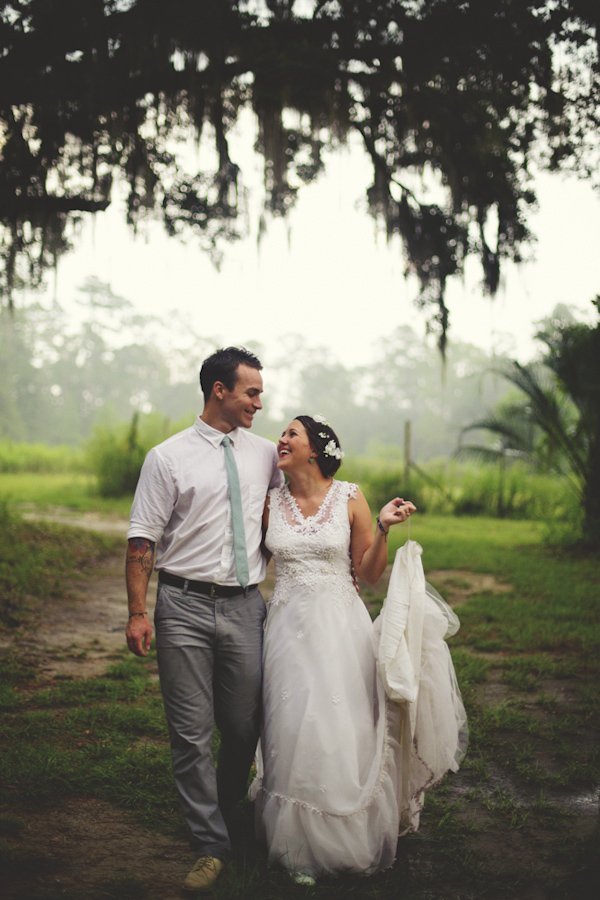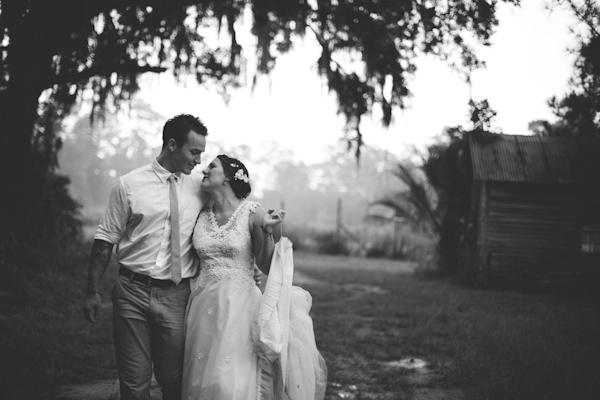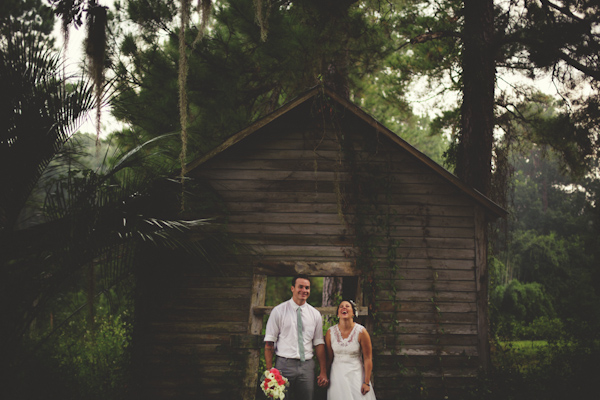 What piece of advice would you give to a couple planning their wedding today? What was your biggest wedding planning success? (For instance, what do you do when it rains on your wedding day?) My biggest piece of advice for those planning a wedding and those who deal with rain on their big day would be to relax! Enjoy the moment! The reality is you can't change the weather or whatever goes wrong so don't let it ruin your day or take away the joy of marrying your best friend! I'd say if there is any chance of rain or questionable weather have umbrellas on hand and a sense of humor! My biggest wedding day success was providing an environment of love and beauty for our family and friends to enjoy with us!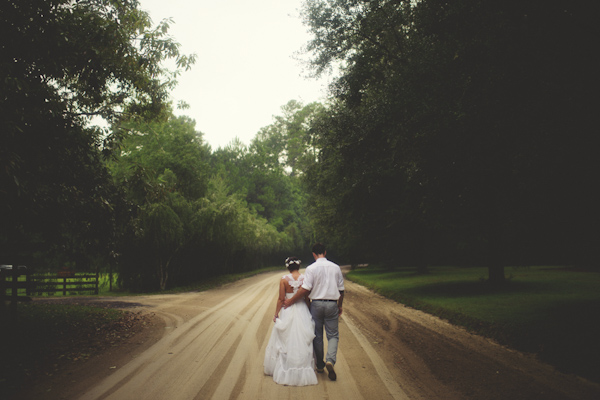 The Wedding Team:
Photographer: Jason Mize, Second Shooter – Tiffani Jones
Ceremony & Reception Venue: The Glen Venue
Officiant: Dan Baumann
Florist: Floriade Florist and Publix
Cake: Ahh Sugar Sugar
Wedding Dress: My mom's but altered by Donna Porter from I Sew for You
Bridal Accessories: shoes: DSW
Bridesmaids' Apparel & Accessories: Forever 21
Groom and Groomsmen's Apparel & Accessories: Target
Hair: Friend of bride
Make-up: Friend of bride
Rentals: All About Events Jax
Thank you Jenn and Mike! What a perfect wedding day.