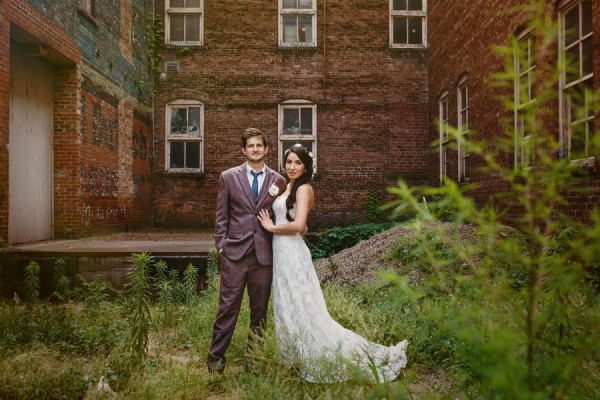 Self-proclaimed quirky couple Melissa and TJ celebrated their downtown Burlington wedding the best way they knew how: as a reflection of themselves. Vintage vibes and a metallic color palette highlighted a few of their favorite things. From saying "I do" at The Capitol Theater to dancing the night away at the Port of Burlington even their venue choices were atypical and quintessentially "them." Amy Winningham Photography carefully captured the quiet moments as Melissa and TJ shared their first look and personal vows privately on a rooftop overlooking their city.
The Couple:
Melissa and TJ
The Wedding:
Port of Burlington, Burlington, Iowa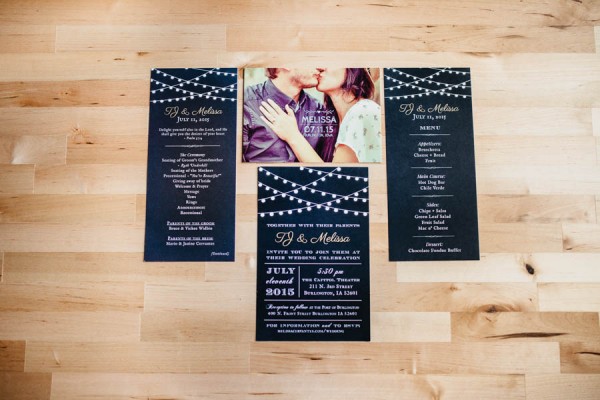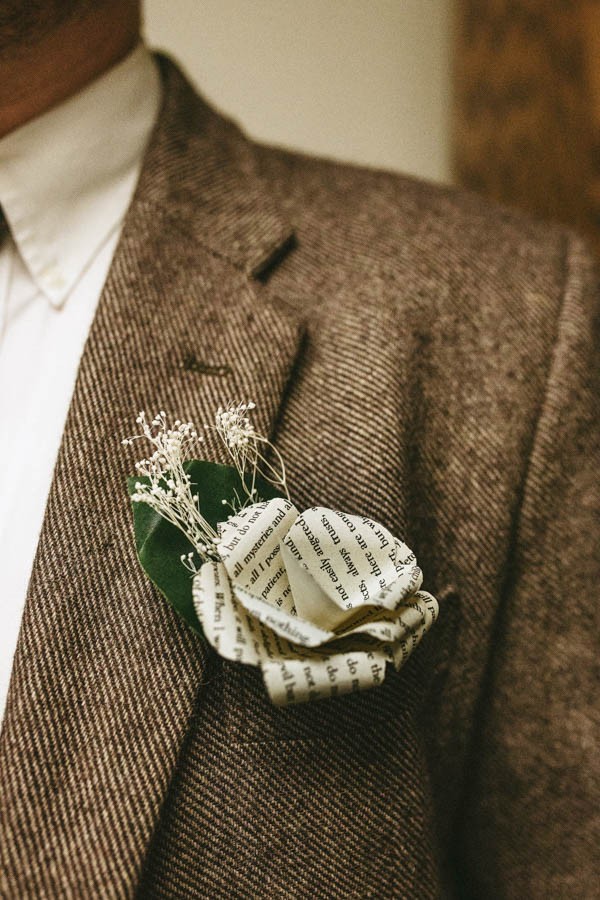 The most memorable moment was our first look. Initially, we didn't want one, but we had an evening ceremony and we just couldn't make our day flow without one. Best decision EVER! We were able to use a local rooftop in downtown Burlington, which was previously an industrial saddle factory beside the Mississippi. TJ and I are intensely private people, so while we approached this moment with trepidation at the thought of someone else (our photographer) seeing us in such an intimate moment, we also took full advantage of it by saying our personal vows to each other during this time instead of in our actual ceremony where we both knew we would just end up blubbering like idiots if we had to say more than "I do."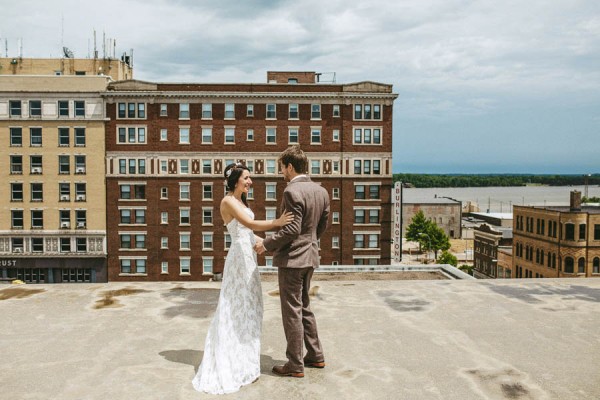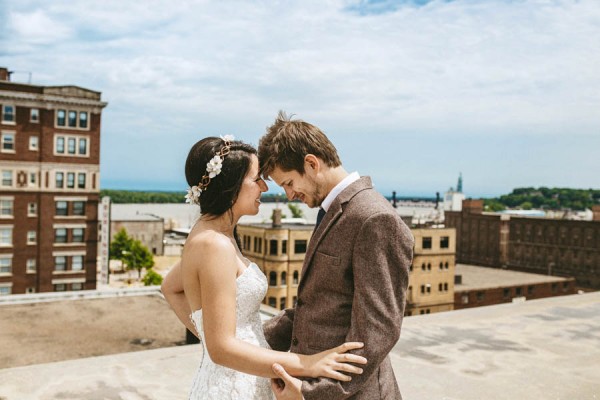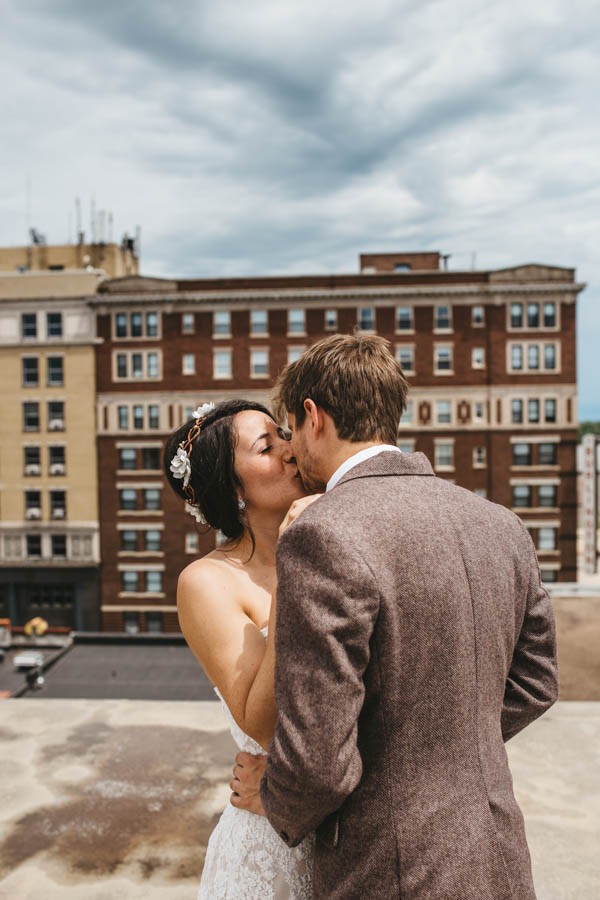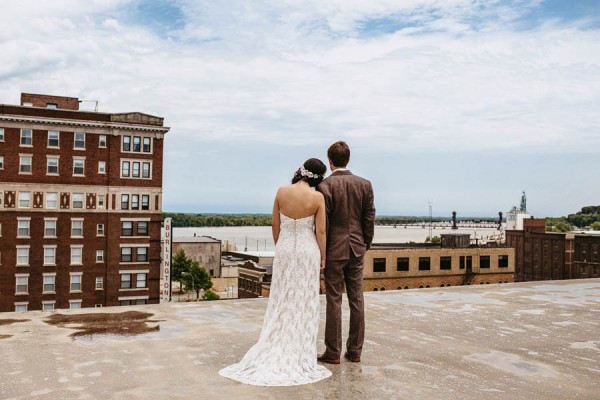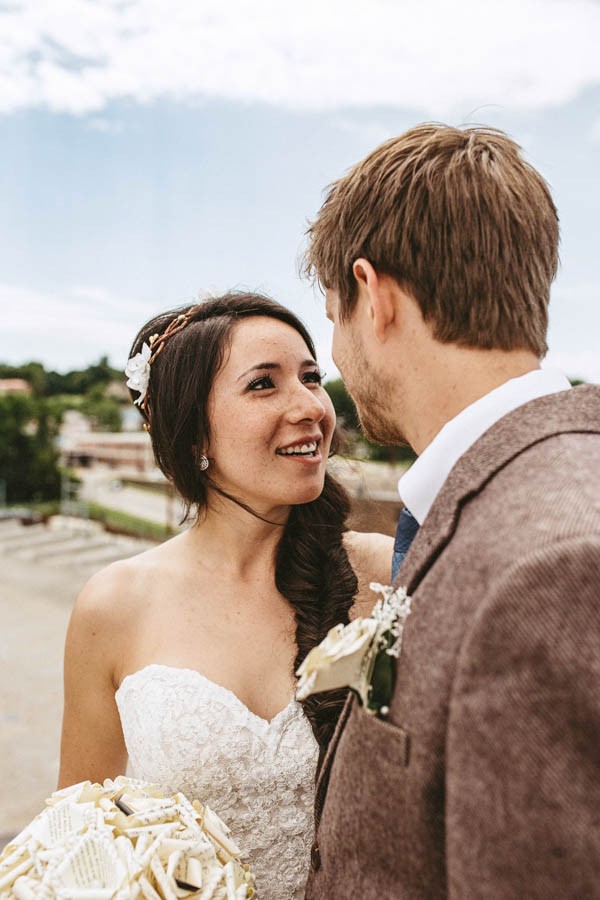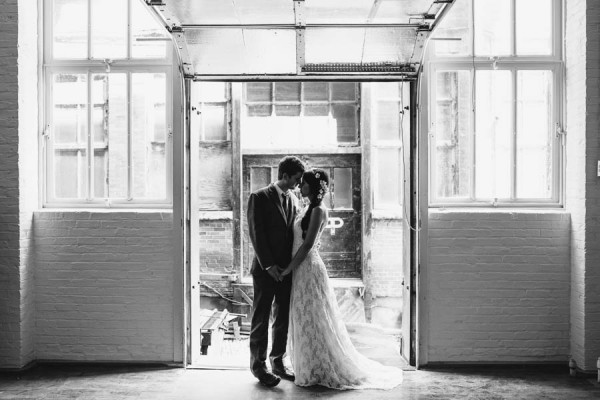 My biggest concern on our wedding day was to look like myself. I mean, I wanted to look gorgeous, but I didn't want my fiancé to look at me and be confused or feel like he didn't recognize me. If you had told me a year before my wedding that I would be wearing a simple shift dress as my gown, I would have laughed. But in the end, I just wanted to be natural and show off my curves without being overly "sexy." Same with my makeup. I have myriad of freckles and love them all so I didn't even wear foundation. Looking at my photos now, I am so glad that I can recognize ME. I also knew I really wanted to wear a floral wreath from the beginning and absolutely loved the one I found on Etsy. I had extremely long hair and while I knew that could be beautiful if left down, I didn't want to do what was typical (and also didn't want to look like I was 12), so instead, I took my inspiration for my long locks from Elsa of Frozen and just did a fishtail braid instead!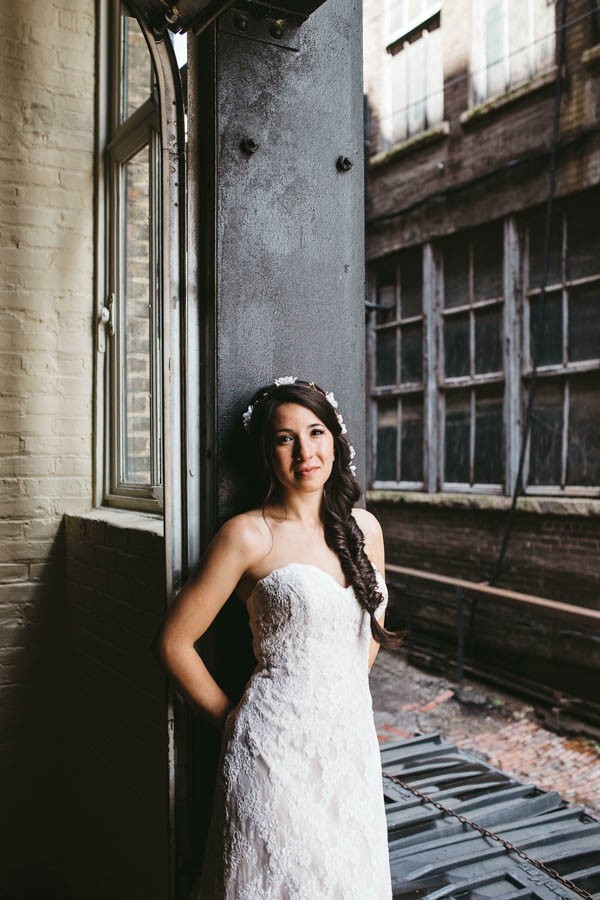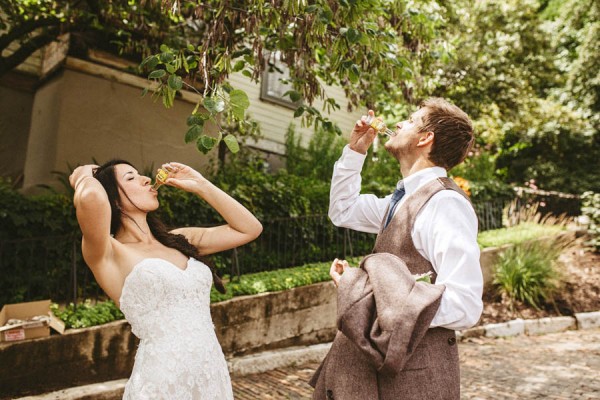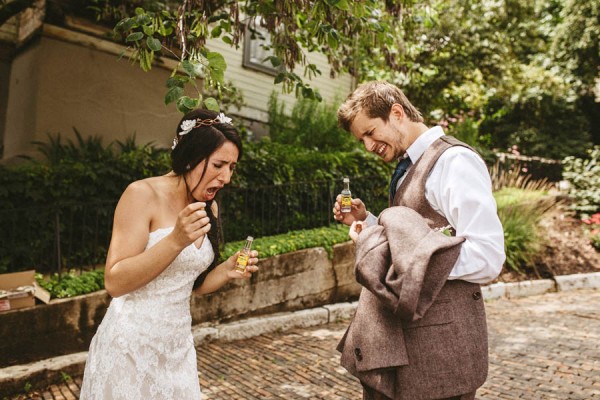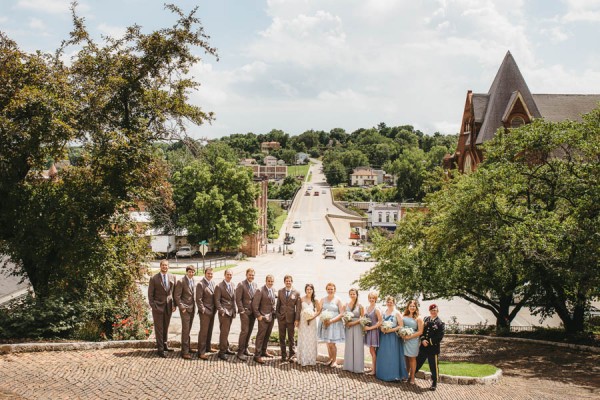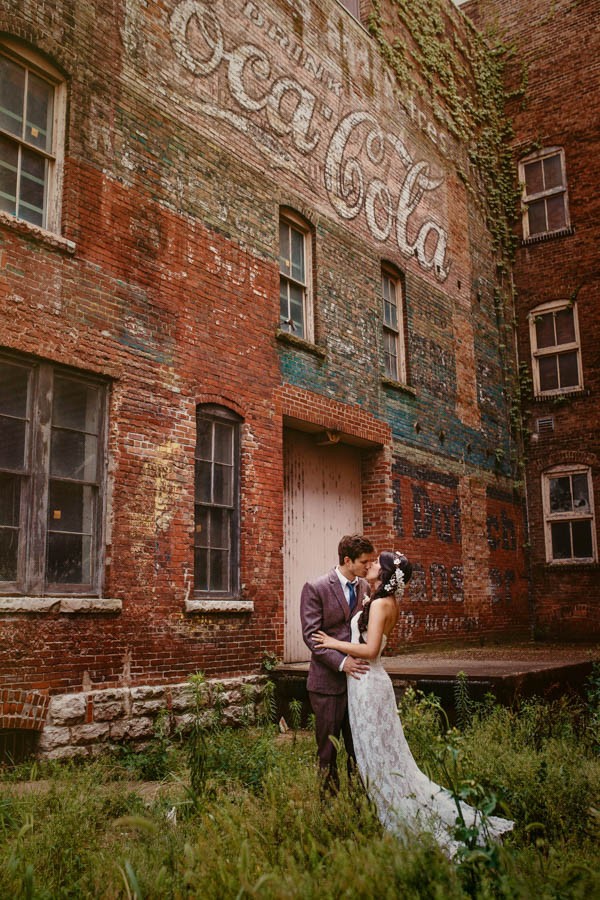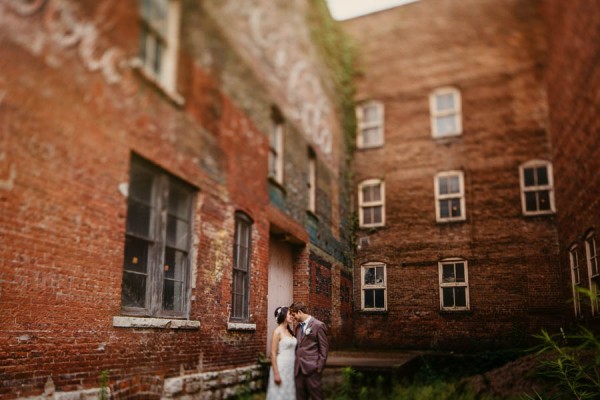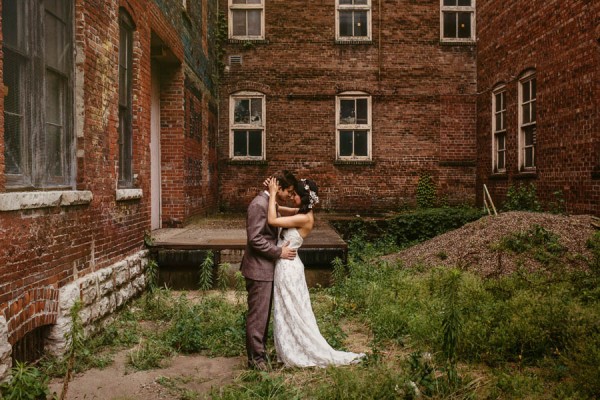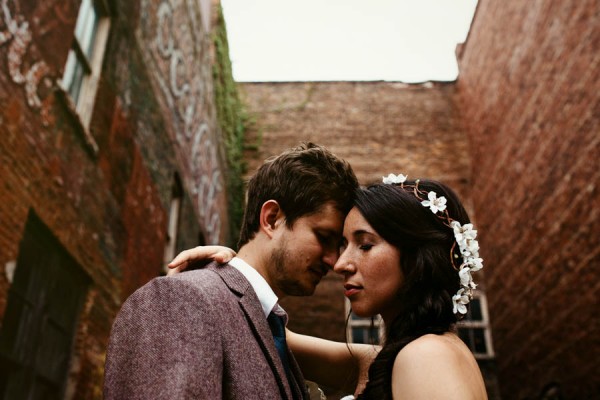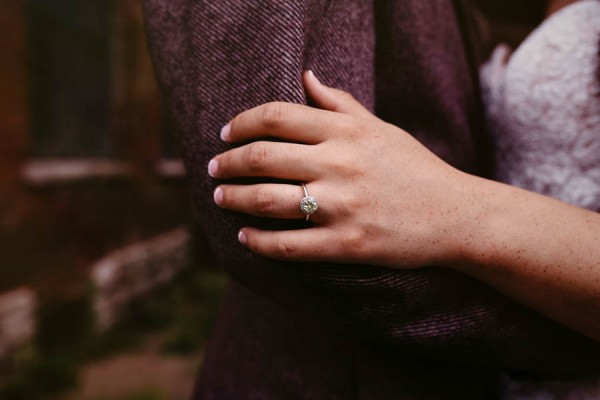 Burlington has a wonderful, beautiful downtown beside the Mississippi and we wanted to show that off. So choosing a vintage theater that had been recently renovated and was in walking distance of our Port reception just seemed to make sense and worked perfectly into our vintage, natural vibe.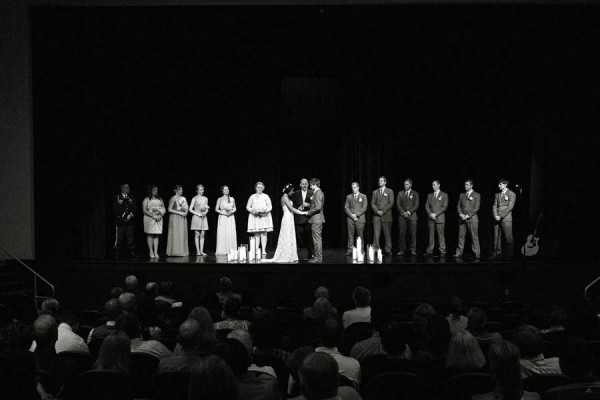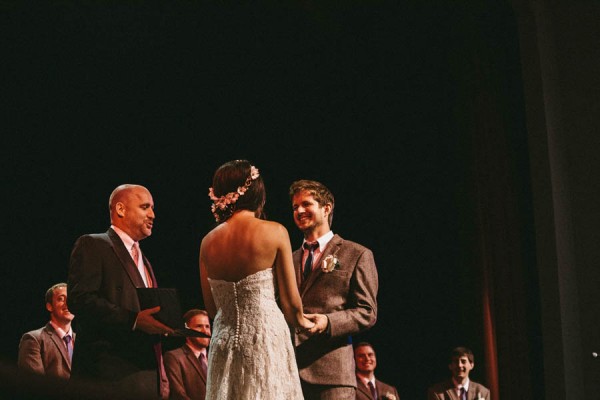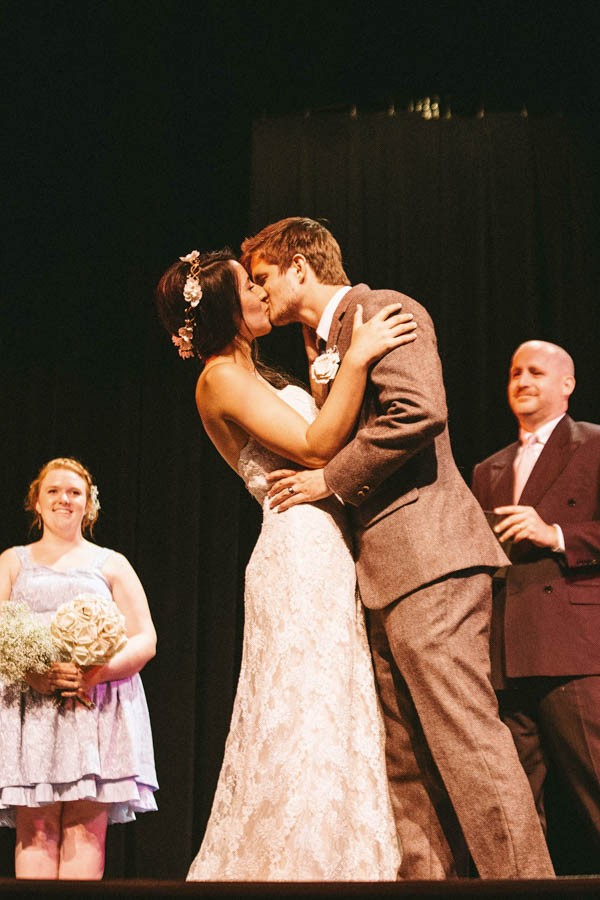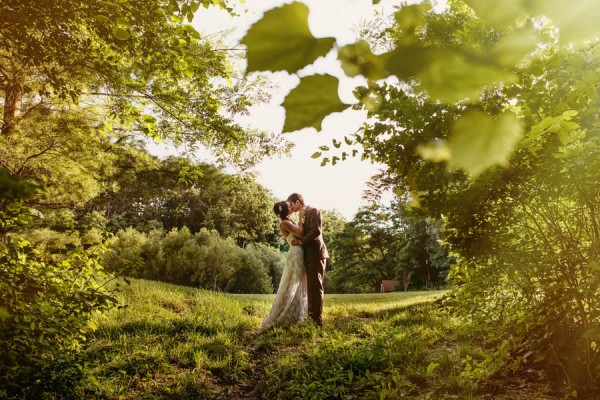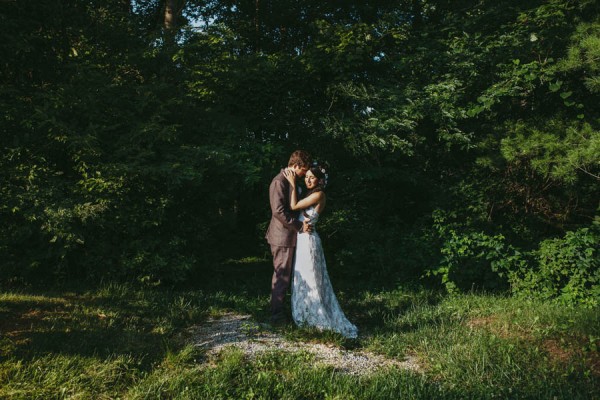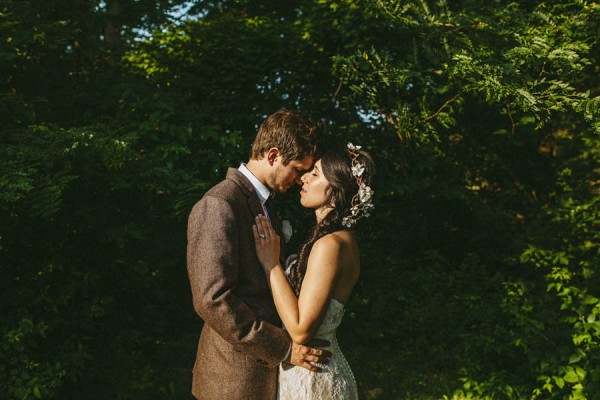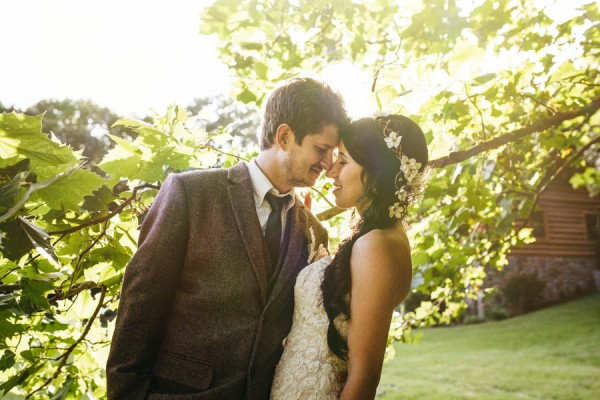 I love vintage and quirky styles, and TJ and I never have to fight to be different. I guess you could say our wedding vibe just came naturally. We took inspiration from our reception venue, the Port of Burlington beside the Mississippi — vintage and industrial.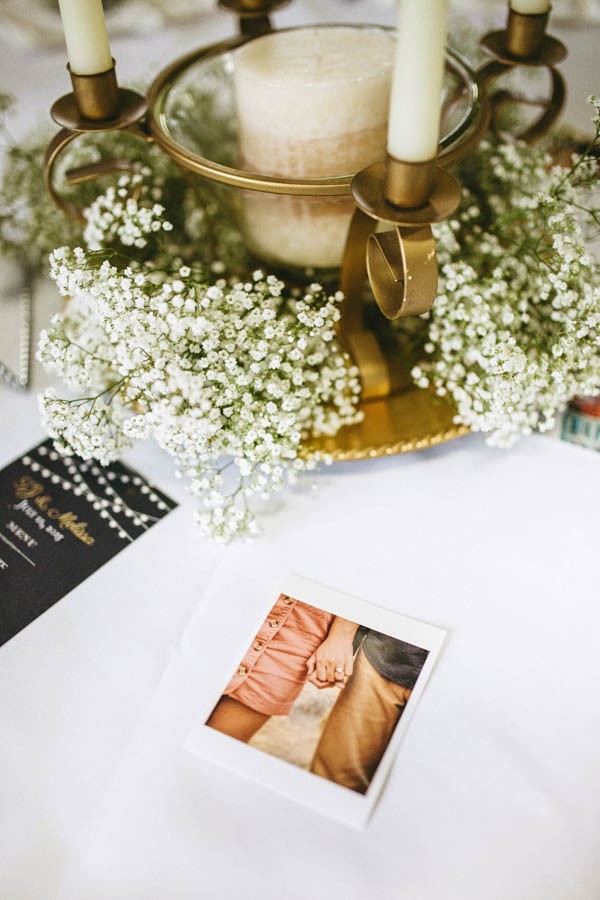 All the centerpieces and decor were recycled thrift-store items that I had painted metallic. Why match when each table can tell it's own story? Each wedding favor and corresponding tea/coffee cup was lovingly put together by myself and my family.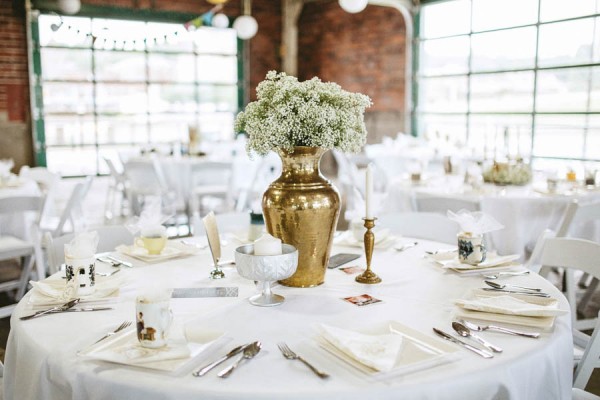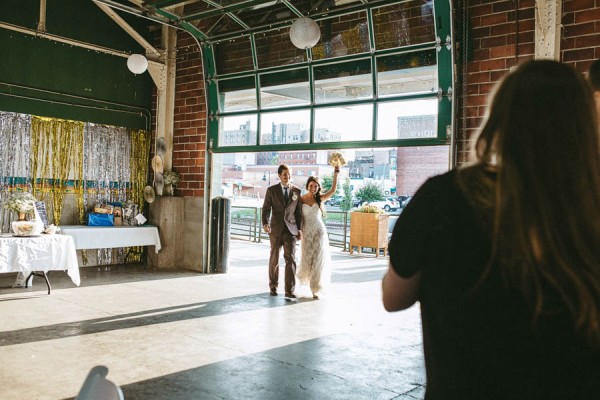 Processional: You're Beautiful by Phil Wickham, sung by Abraham Silvey
Recessional: You and Me by Dave Matthews Band
First Dance: We Found Love acoustic cover by Ed Sheerhan, originally Rihanna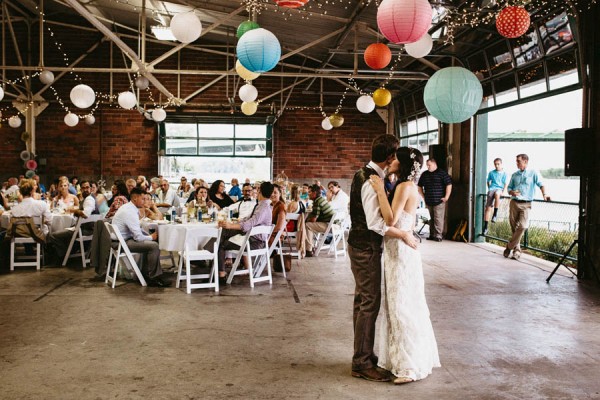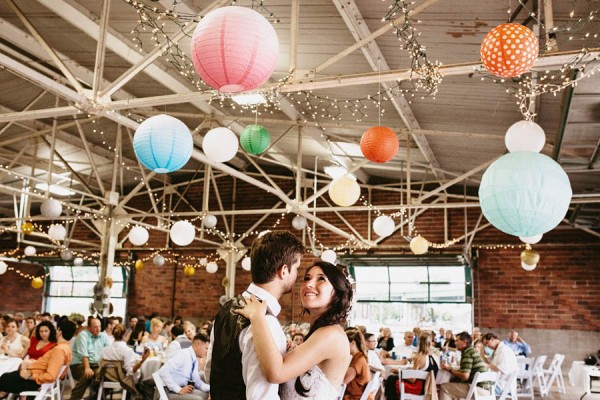 Congratulations to Melissa and TJ on their quirky, vintage, and brilliantly metallic Port of Burlington wedding! Love the vibes of their venue? Check out these 19 oh-so-cool industrial venues around the world for more inspiration!