Set in a small idyllic town outside of Frankfurt, Nina and Joe's charming German wedding is sweet in every way. Like something out of a fairy tale, Nordica Photography's stunning photos capture this tiny little town set amongst the sweeping landscape of the Mosel Valley with perfection. This just might be the perfect German town to tie the knot!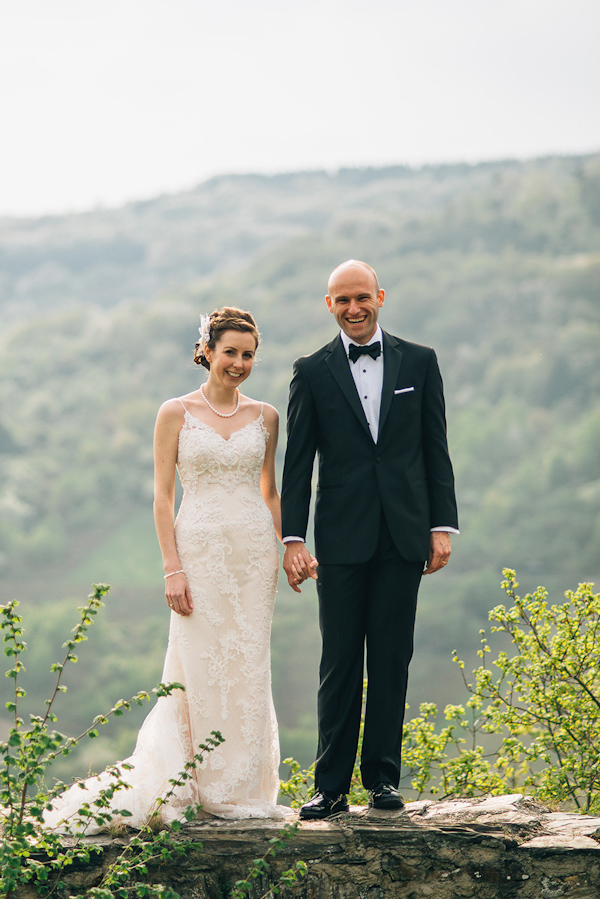 The Couple: Nina and Joe
The Wedding: 4.12.2014 – Hotel Zum Gruenen Kranz, Traben-Trarbach, Germany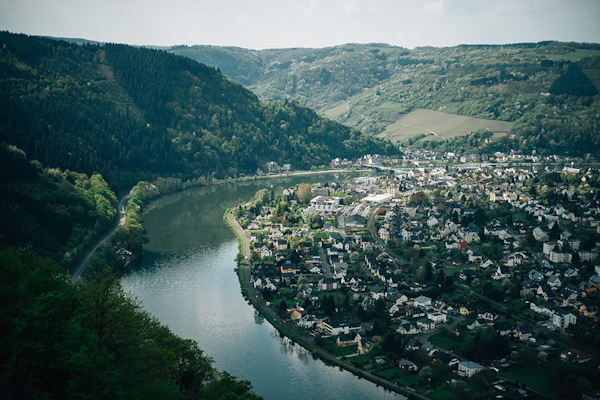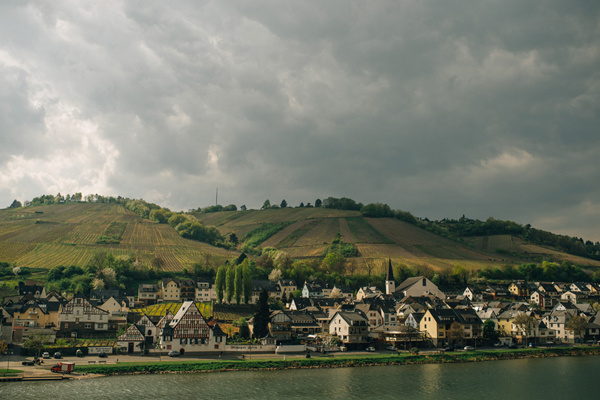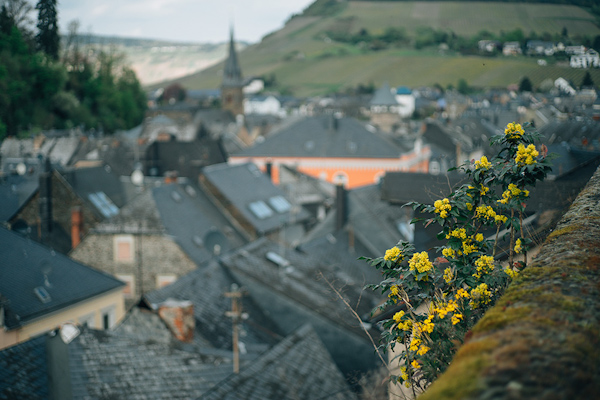 The Goals: The top three priorities for us were to have a small intimate group of our favorite people, a relaxed atmosphere with amazing German food, and to capture the day in authentic photos. The scenery was definitely a bonus.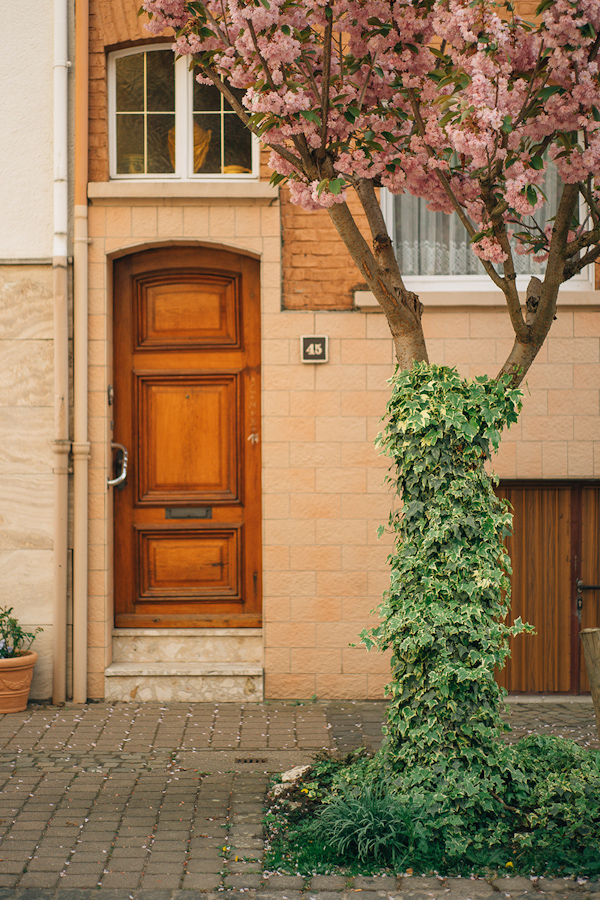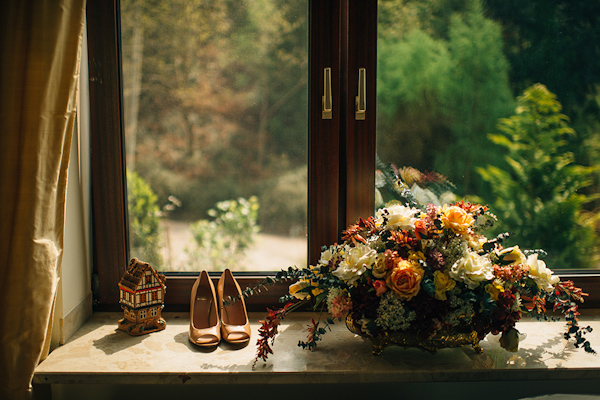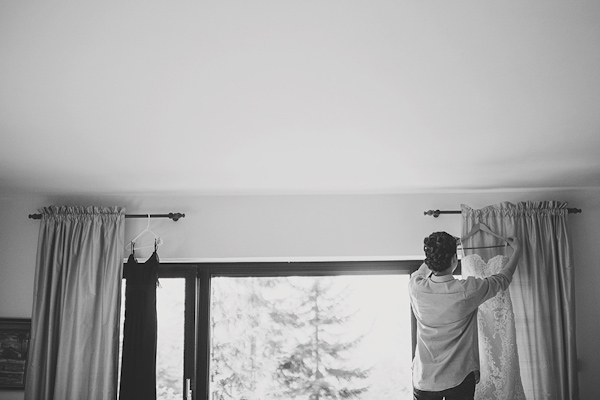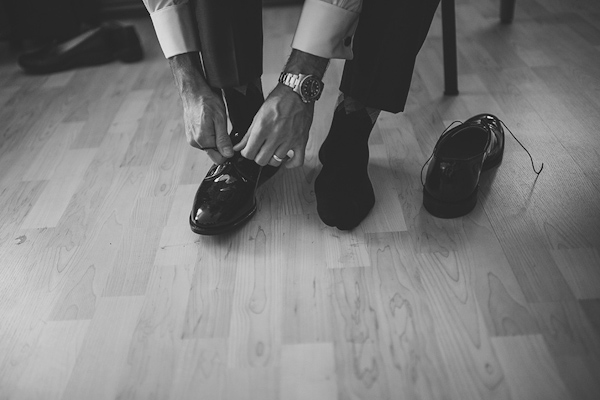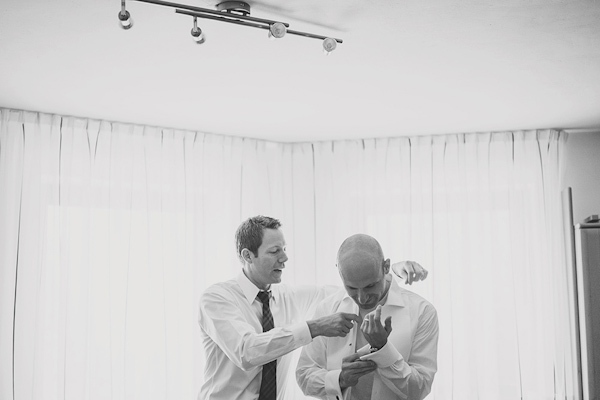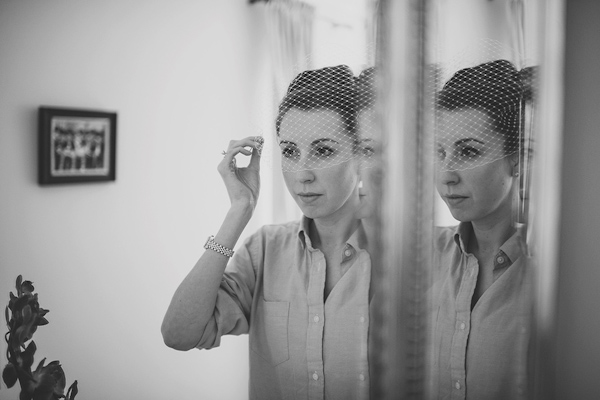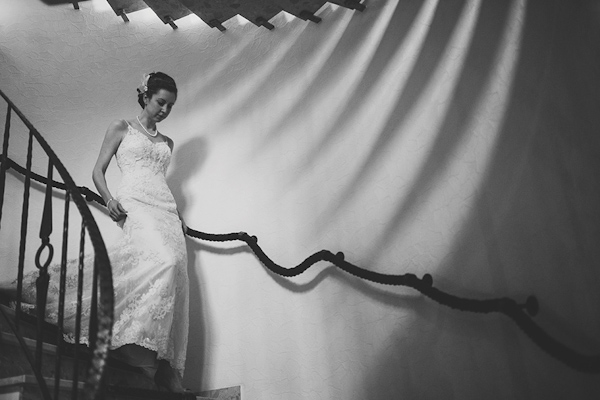 The Planning: We wanted our wedding to have a homemade feel to it – so we started with the basics and both added in a few touches that were special to each of us. The location was chosen because it is my (Nina's) second home where I grew up in the summers with my grandparents and extended family (who are all German). We always loved the authentic, simple elegance of Europe, so we wanted the design to be very minimal. Once we had the location decided, the rest was a piece of cake. My parents happened to be visiting family throughout the year in the Mosel Valley region, so they would check out different restaurants and hotels for venues as they found them. It was actually my parents who ended up picking the venue – and that was perfectly fine with us!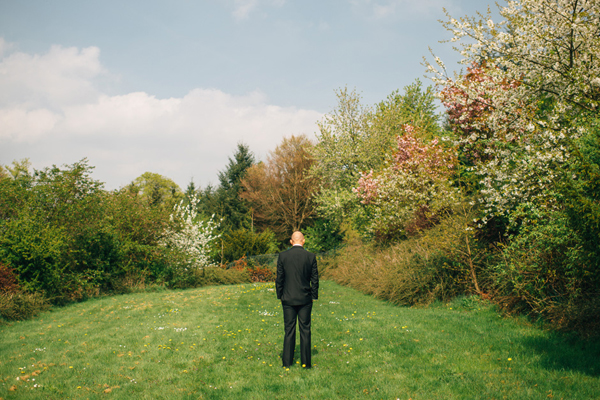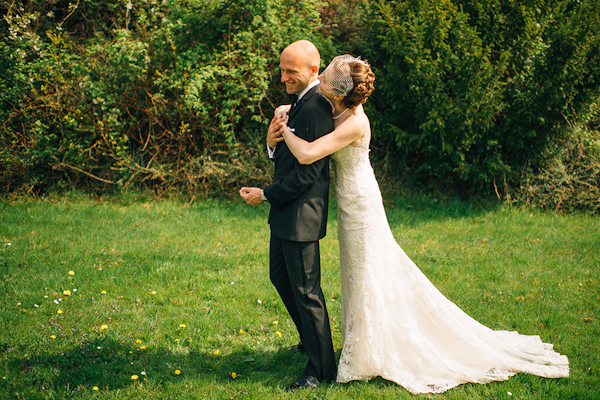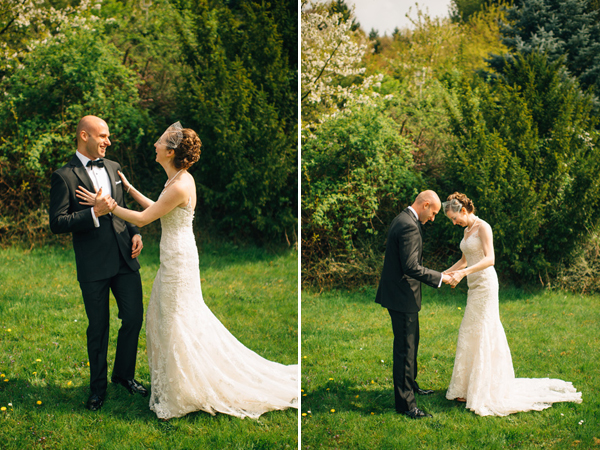 The Design: Many of our guests were traveling from the States and would be visiting Germany for the first time. We wanted to make sure to include the traditional rustic German atmosphere but still keep our decor very minimal. The ceremony was held in a church from the 1700's with beautiful stained glass windows, so we had an all white flower arrangement at the front of the church and a small bouquet on the alter. Since we only had my maid of honor and Joe's best man as our wedding party, we did not really have a color theme we were bound to. Nina's sister (Maid of Honor) wore a deep navy long dress, and Joe's best man wore a dark grey suit with a navy tie. Joe wore a tuxedo, but we liked the natural feel of everyone wearing what they felt comfortable in. We decided to keep colors neutral for the stationary (a simple white square stationary with light grey letterpress), bouquets and flower arrangements, and use lots of greenery and tea-light candles to create the romantic atmosphere for the evening.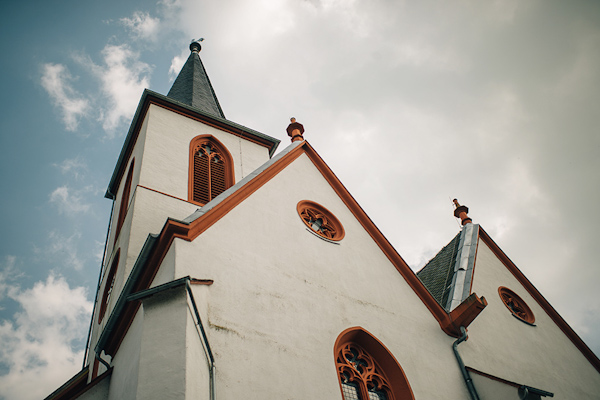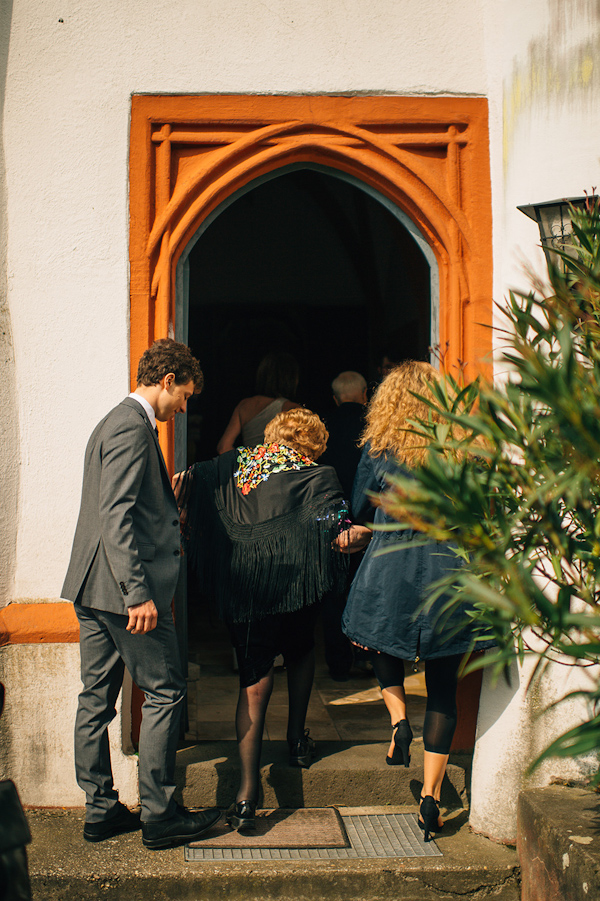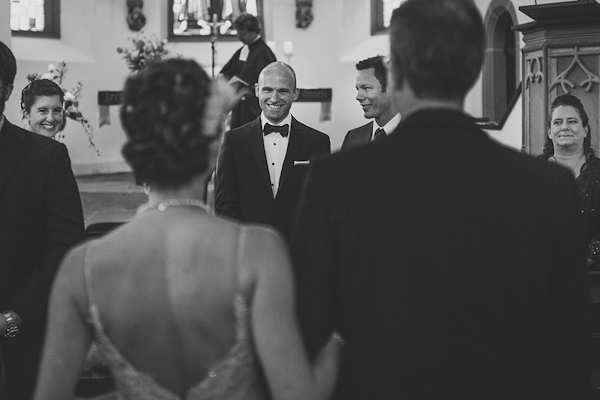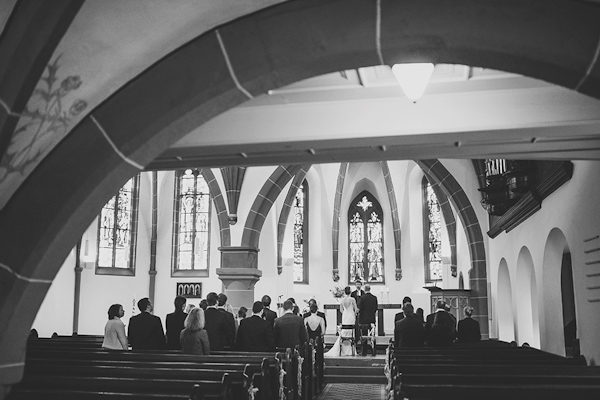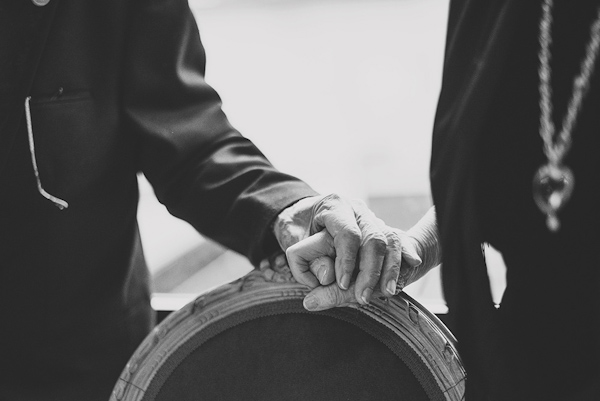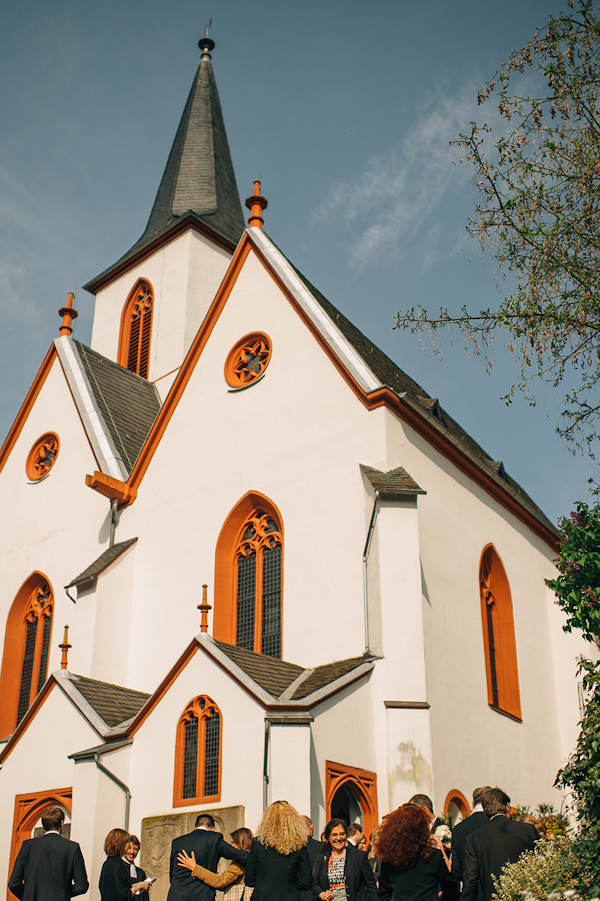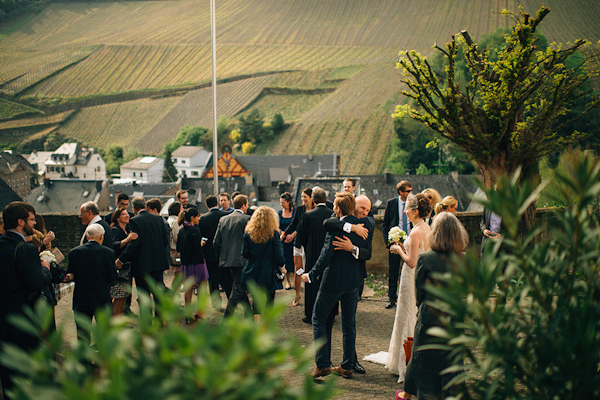 The Moments: The ceremony itself was a very special part of the day. Our pastor is a family friend who made our ceremony (all in German) extremely personal and touching, and it really felt like one big family. He had printed the church pamphlets in both German and English, so throughout the ceremony all nationalities could participate. For me that was one of the best planned details that hadn't even crossed our minds until we saw it. We also enjoyed the moments where we snuck away with our photographer to take portraits against the scenery – with so many guests and family, it's important to have a few minutes with just each other throughout the day to remember what it's all about. Our photographer also made these portrait sessions really easy and stress free, so Joe and I got to hang out and enjoy the scenery while Nordica worked their magic. Lastly, having chosen the venue of Zum Gruenen Kranz made our evening so carefree. The hotel and restaurant is a family-owned business, and every detail was extremely well executed – from the traditional German "Kaffee Stunde" (coffee hour) to the midnight ice cream cake with sparklers. They really made sure our priority was to have a good time.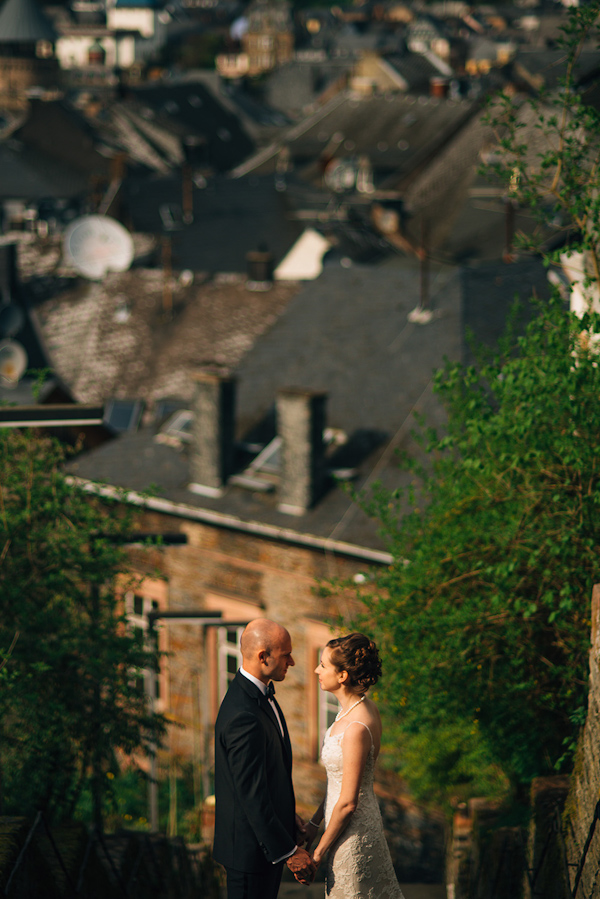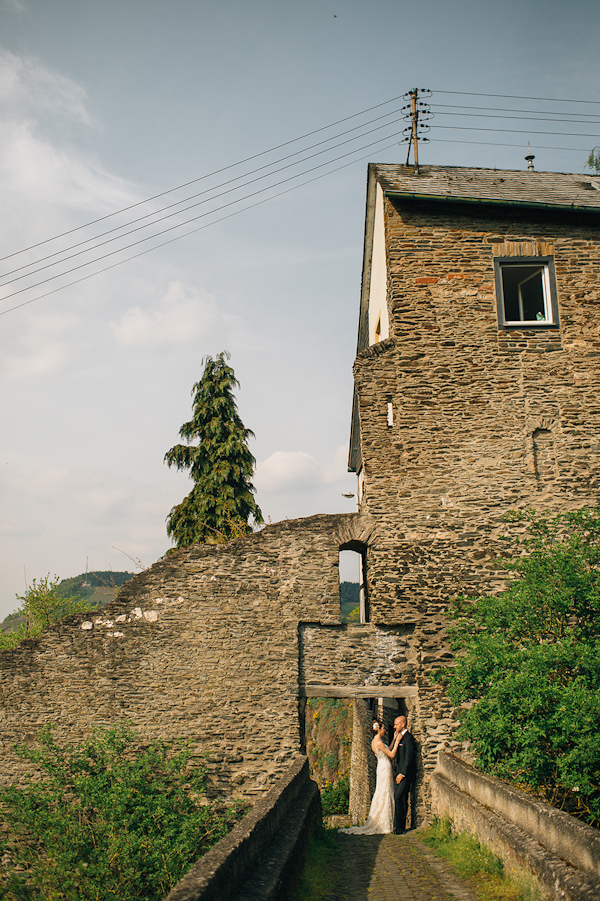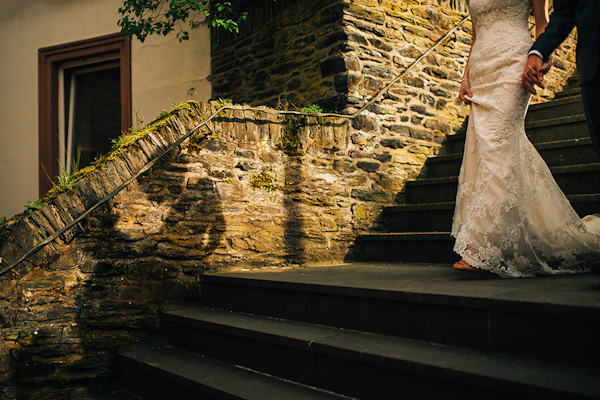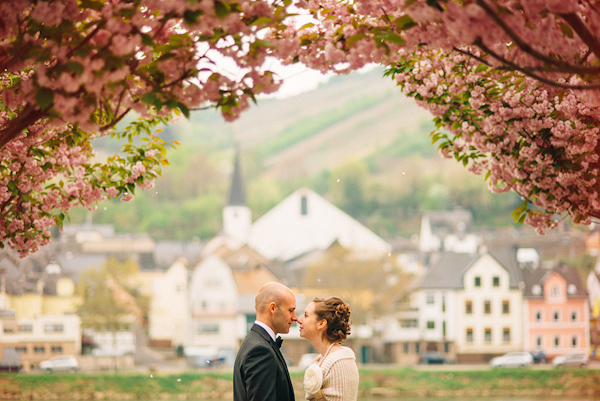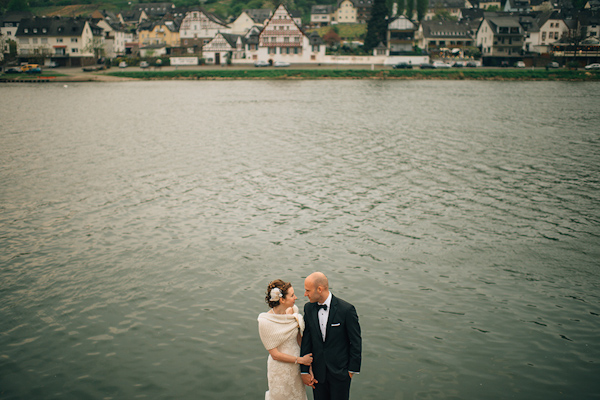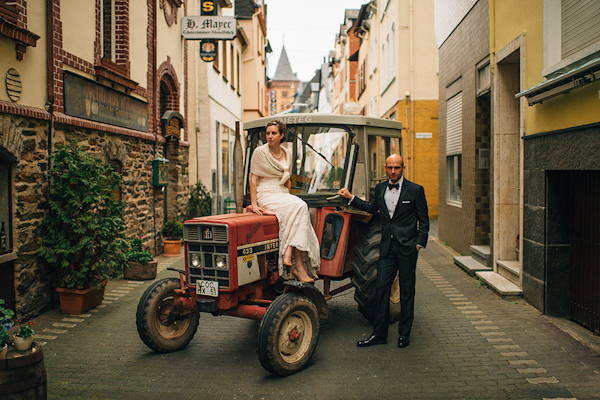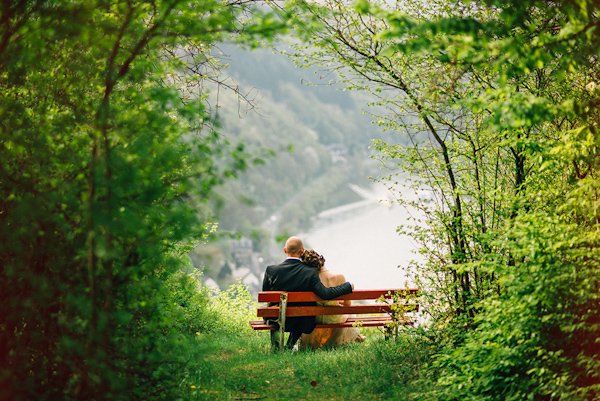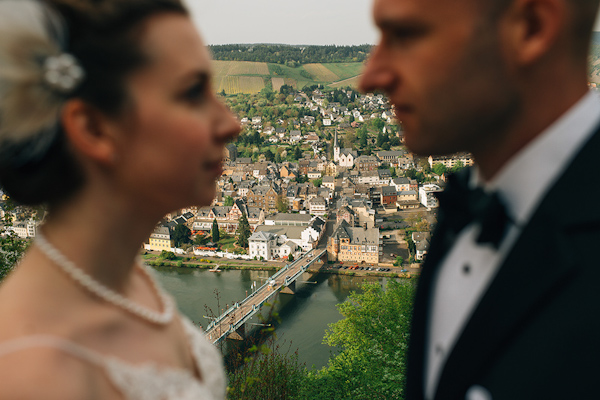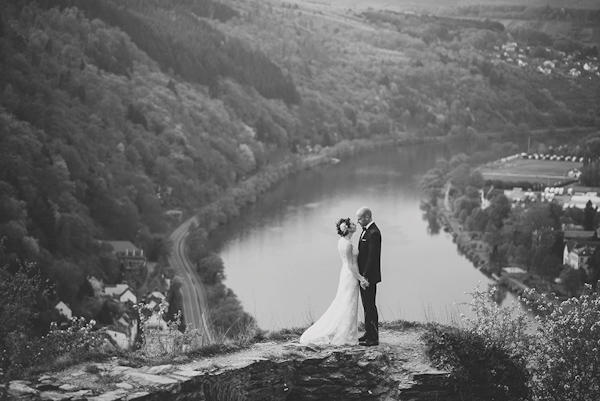 The Advice: We were pretty relaxed throughout the whole planning process, because in the end, your friends and family are there to celebrate this amazing day in your life. Book your photographer as soon as you can, and the rest of the details will fall into place. Once your wedding week rolls around, it's time to stop planning and start enjoying the company of those around you.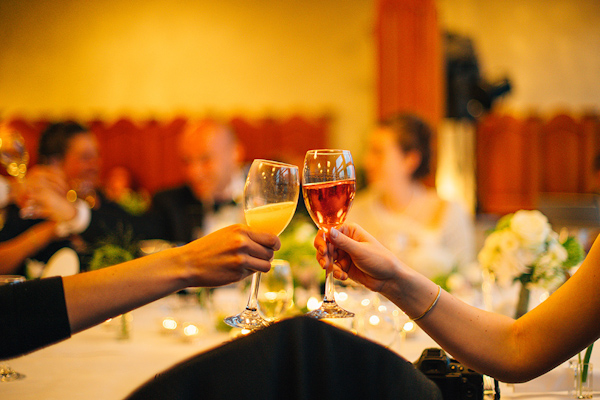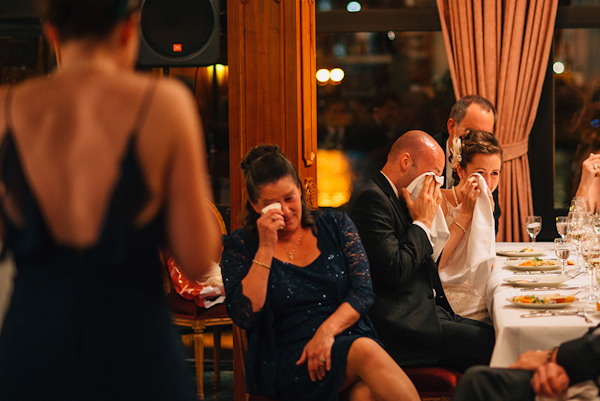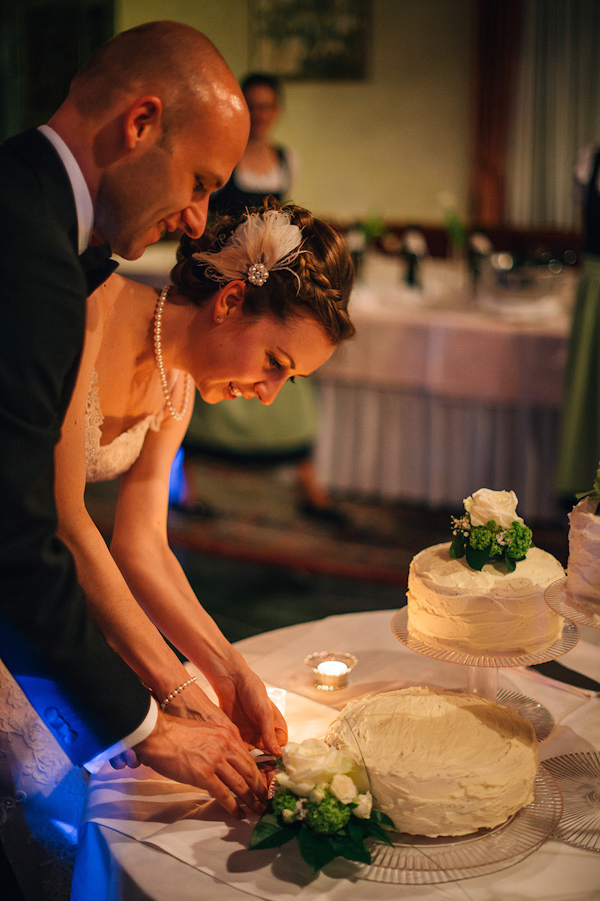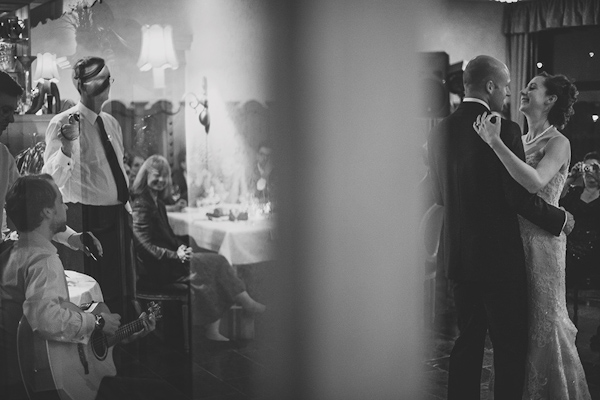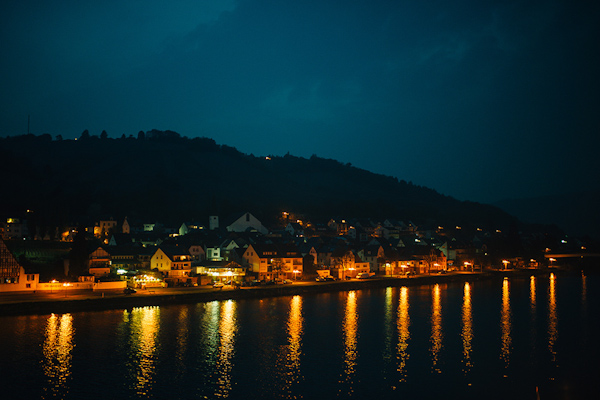 The Wedding Team:
Photographer: Nordica Photography
Ceremony Venue: Evangelische Kirche Traben-Trarbach
Reception Venue: Hotel Zum Gruenen Kranz
Officiant: Father Henrich
Invitations: Reaves Engraving, Inc.
Catering: Hotel Zum Gruenen Kranz
Florist: Blumen Andre
Cake: Mother of the Bride, Hotel Zum Gruenen Kranz
Wedding Dress: Casablanca Bridal
Bridal Accessories: Gilded Shadows (veil), Rockin Knit Co. (knit shrug)
Bridesmaids' Apparel & Accessories: Jim Hjelm (dresses), Rockin Knit Co. (headpiece)
Groom's Apparel & Accessories: Yves Saint Laurent (tuxedo), Allen Edmonds (shoes)
Hair Stylist: Baerbel Bisenius
Music: Felix Herges
Transportation: Bohr Bus
Thank you Nina and Joe for sharing your lovely wedding with us!
Thinking of a European extravaganza for your destination wedding? Check out Katy and Mark's intimate wedding in Paris!