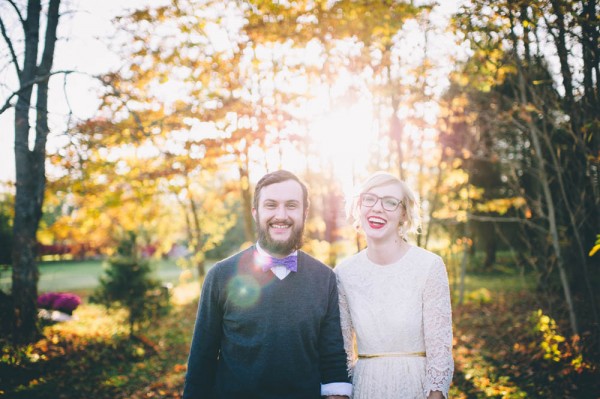 When a wedding comes together with the help of good friends, sale rack finds, and true love, you know it's going to be one for the books. Lindsay and Chris' purple and lavender Louisville wedding was made possible by two amazing friends of the couple, who provided the perfect venue and dreamy wedding styling. The lovely photographer Sarah Katherine Davis captured every bit of the charming wedding, from the perfectly purple accessories to the enchanting sunset portraits of the couple.
The Couple: Lindsay and Chris
The Wedding: Louisville, Kentucky
The Inspiration: "We only had six months from our engagement to the wedding, so that helped up prioritize things as far as decor goes. Mostly we wanted to keep it simple and authentic to things that are important to us as a couple, which I guess meant there wasn't a 'theme' per say. We just did things we liked and were available to us on our limited time frame and budget."
Our fashion was also cobbled together as we went along. My dress came from Topshop's sale rack, my shoes were Rockports that are super comfortable and I plan on wearing again, my earrings I got ages ago at Joe Ley's antique store, my sash and pin came from Etsy. Chris wore a button-down shirt he already had, sweater and jacket from Banana Republic, pants and shoes from Dillards — his outfit was put together literally the weekend before the wedding."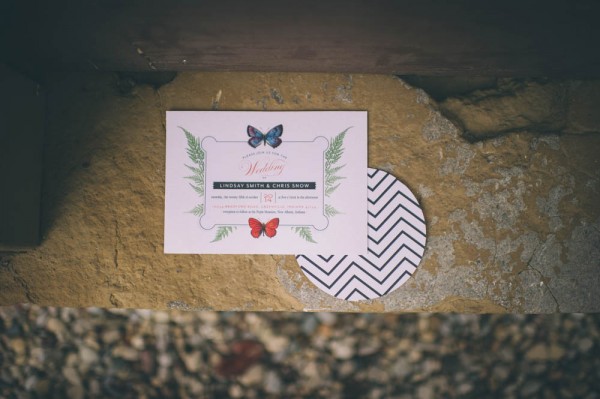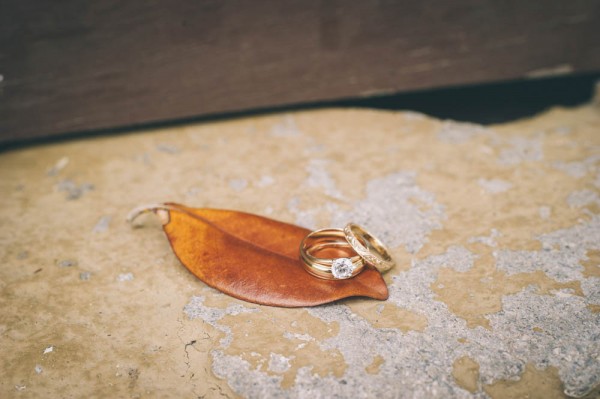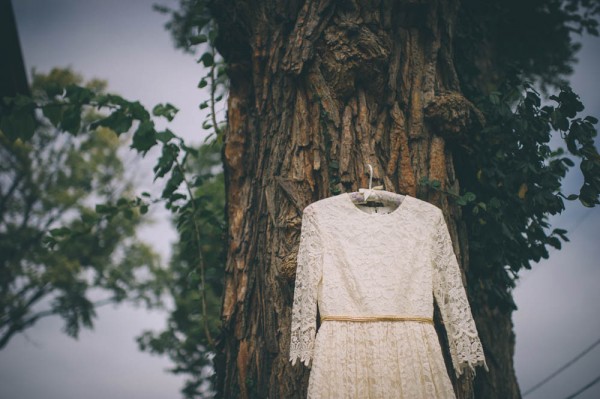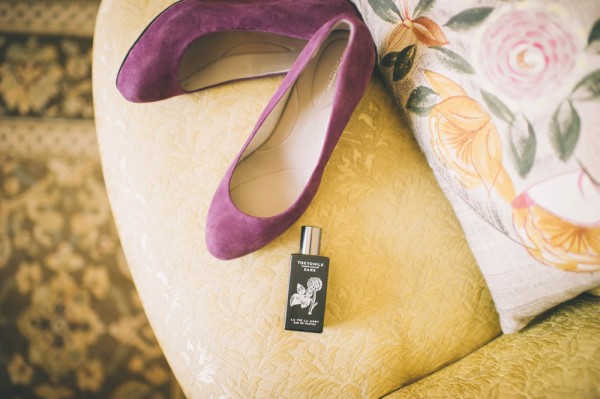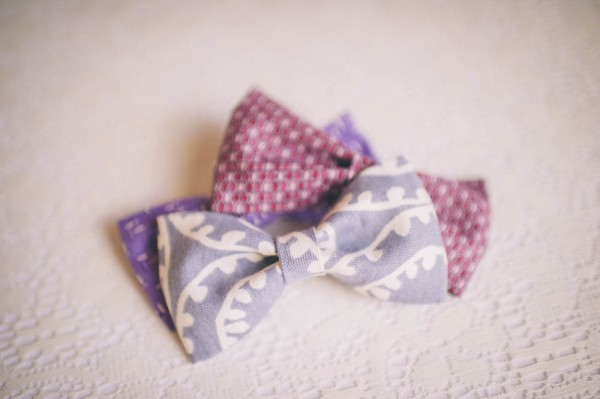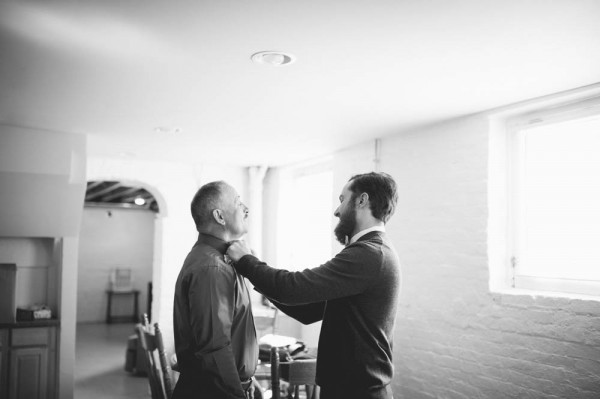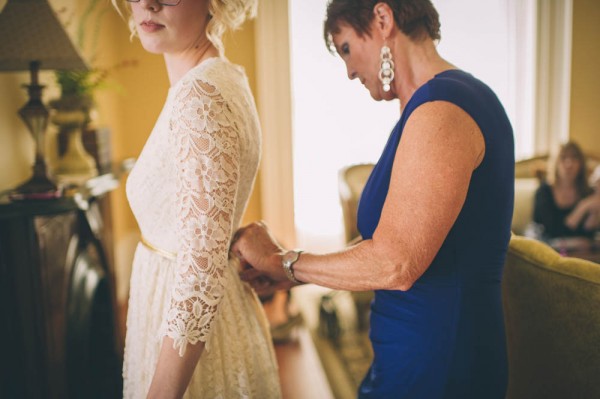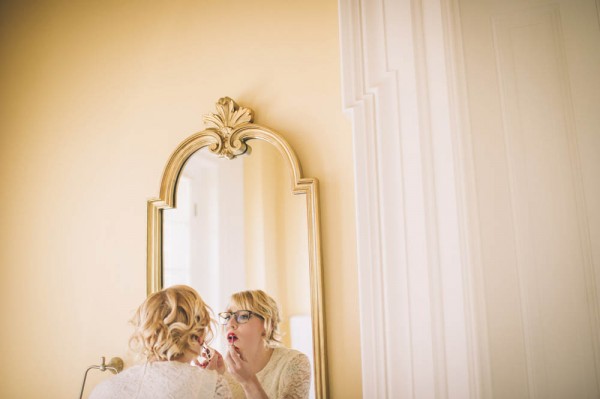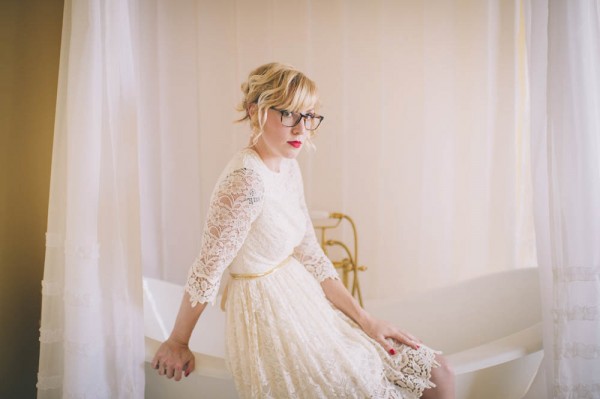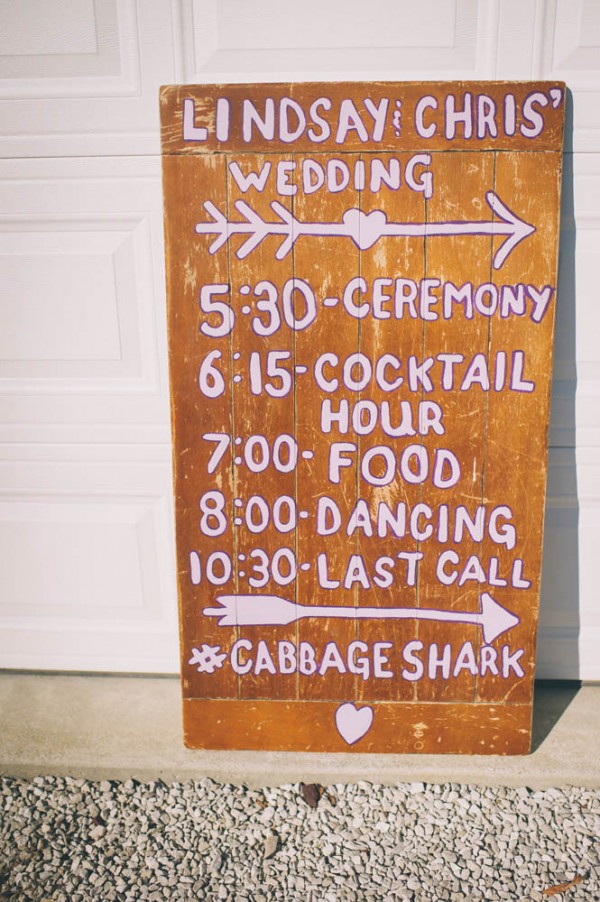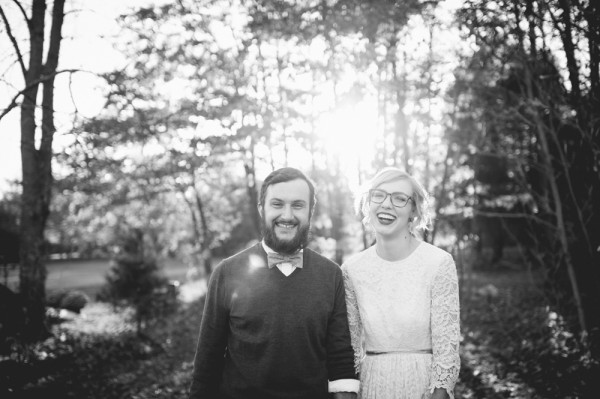 The Moments:
Lindsay: Our vows. We wrote our own and it was probably the most magical part of the day, standing in front of all our family and friends and saying why we loved each other, and that we wanted to be together forever. Plus, there wasn't a dry eye in the place afterwards!
Chris: When we went outside by ourselves for a minute away from the craziness and took a couple breaths and realized that it was all worth it and really fun.
The Couple Recommends: "Melinda at the Pepin was amazing. And Lauren, who is a friend of Lindsay's, was basically given free reign with the ceremony decor and put together something that was more perfect than ever could have been requested!"
The Wedding Team:
Photography – Sarah Katherine Davis
Ceremony Venue – Private Residence
Reception Venue – The Pepin Mansion
Floral Design – Pure Pollen Flowers
Catering – North End Cafe
DJ – DJ Phreeyamind
Invitations – Wedding Paper Divas
Hair Styling – Le Bliss Salon
Wedding Dress – Topshop
Bridesmaids' Apparel – Banana Republic
Thanks to Sarah Katherine Davis for letting Junebug in on this gorgeous backyard wedding. For more pretty purple wedding inspiration, you have to see Chris and Jordan's lavender and sage wedding in Upstate New York.