Junebug readers, meet Laura and Billy…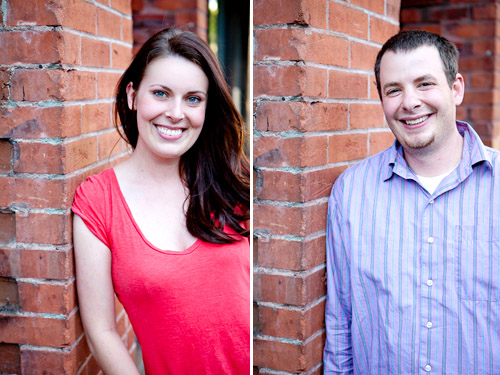 They're in love, they're engaged, (they're adorable!), and they're planning a wedding in JUST FOUR WEEKS! Yes dear readers, you heard me right. Laura and Billy are the winning couple chosen to receive a free wedding and have it broadcast live as part of a 5 day photography workshop with Jasmine Star and CreativeLive, and the big day is coming up on August 27th! They filmed this hilarious video as their entry, found out within days that they were the couple selected, and now they're working with event designer extraordinaire Daniela Faget from Bella Signature Design to plan their wedding in record time. The Junebug crew and I are following along in the process as well so we can bring you a fun behind the scenes look at what it takes to plan a wedding this quickly. (Hint: lot of hours, lots of phone calls, lots of quick decision making, and lots of creativity!)

I got to spend a few hours with Laura and Billy last week for wedding dress and wedding ring shopping and we took a few extra minutes to snap some photos so that you could get to know them. Individually they are lovely, sweet and funny people, and together they are even more so. As you can see their photos, laughter abounds when these two are together, so I have no doubt that their wedding will be absolutely personal, warm and full of joy!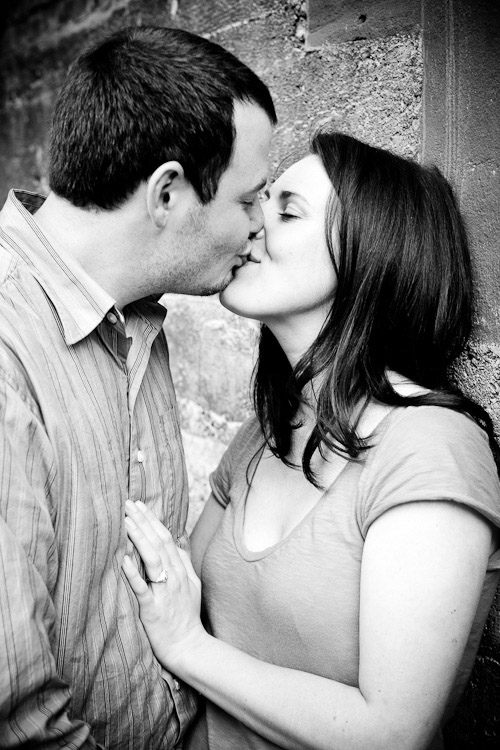 The first stop of the day was at La Belle Elaine's Bridal for some wedding dress shopping. (My favorite!) Laura looked amazing in every dress she tried on, and she came away with a couple of strong possibilities for THE one. Can you guess which one was her favorite?

Here are a few tips from Daniela to keep in mind when you're shopping for a dream wedding dress of your own:
Be aware that each dress shop carries an exclusive selection of dress designers that won't be available in other local boutiques. Do your research to find out where your favorite lines are carried so you won't be disappointed by a store's selection.
Try on different styles of dresses, even if you think you know exactly which shape you're going for. You may be surprised to find out which cuts look great on you, and which looks you really love once they're on your body. Be open minded, and let your dress consultant choose a few looks for you to try on as well.
Don't be afraid to state your opinion, even if you're feeling pressured by the sales person or by the friends and family who are there with you. It's ok not to like a dress that someone else has chosen for you, or to change your mind about something you thought would be be perfect.
Come as prepared as you can be, with your hair and makeup done, and with any shoes or undergarments you know you'll be wearing. It will help give you a better vision of what you'll really look like on your wedding day.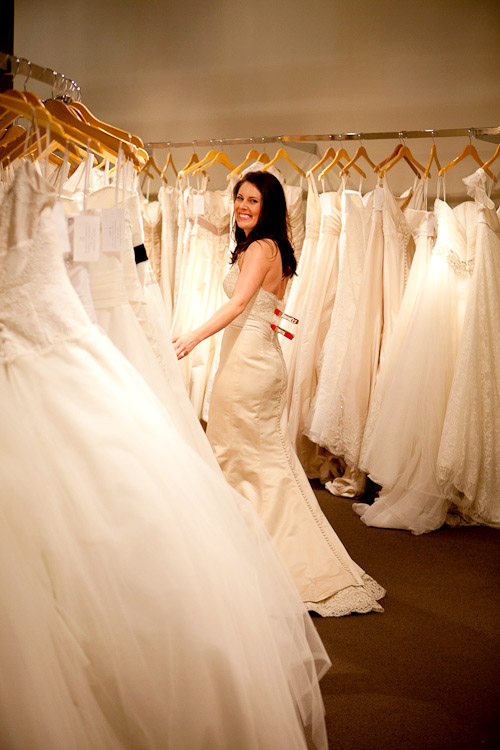 Our next stop was meeting up with Billy at E.E. Robbins, the Engagement Ring Store, bling bling! We love the customer service at E.E. Robbins, and Laura and Billy were in good hands as they tried on gorgeous options for wedding bands.

Check out the videos below of the dress fitting and the ring shopping, and tune in every Monday for a live discussion from the CreativeLive Studios with Laura, Daniela, Jasmine and myself all about how the wedding planning is going! You can even join a chat room to ask us questions or Tweet them in using the hashtag #4weekwedding. (Yesterday's discussion is available here on the CreativeLive/Jasmine Star course page, just scroll down to the "FREE Bonus: Designing a Fabulous Wedding in 4 Weeks!" video link).
Next week we'll be focusing on colors, style and choosing that all important location! Laura, Billy and Daniela are narrowing their choices down to just a few final venues as we speak, but if anyone out there in the Seattle area has a location that you think they would love, let us know! They're looking for plenty of natural light, room for 150 guests (plus a camera crew of course!) and internet availability, and you can write in directly to [email protected]. It's a great chance to show off your location during an event watched by thousands in the wedding and photography industries.