Tomorrow, Friday, March 18th, Junebug is joining the wedding and blogging communities in a Blogger's Day of Silence as part of For Japan With Love, with the goal to help raise awareness and funds for disaster relief in Japan. Our hearts go out to all those who've been affected by these astounding natural disasters, and we're sure that yours do too. So no regular blogging tomorrow, but we hope that instead we can encourage you to take few minutes to learn about the help that the organization ShelterBox can give, and to donate if you can. Every little bit makes a difference!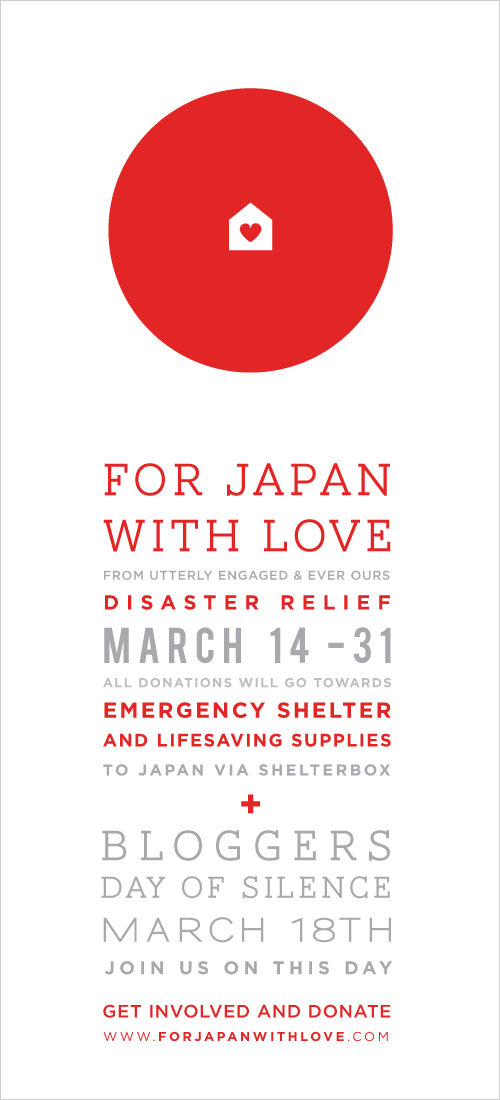 Great big thank yous to Lydia at Ever-Ours and Henny and Lucia from Utterly Engaged for organizing this effort! Great job ladies!
Readers, have a wonderful weekend and we'll see you all back here on Monday!