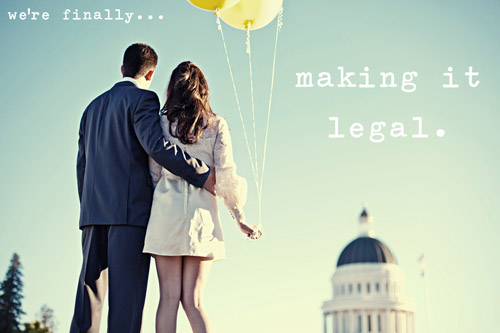 Looking for a way to wear a vintage wedding dress and really make it your own? Take a look at these darling engagement and save-the-date photos of couple Stephanie and Erik from Leslie Calllan of Green Vintage Photography!
To match the 1960s Mad Men meets Elvis Blue Hawaii" vibe that their Big Island wedding is going to have, Stephanie (the bride and also Leslie's photography business partner!) had her mom's 1971 wedding dress altered to a micro-mini length for this shoot, and the dress fit her perfectly almost 40 years after her mother wore it. To get the photo they were dreaming of for their postcard save-the-dates, the couple posed on a rooftop in view of the Sacramento State Capitol building so they could add a touch of their current California home to their destination wedding invitations.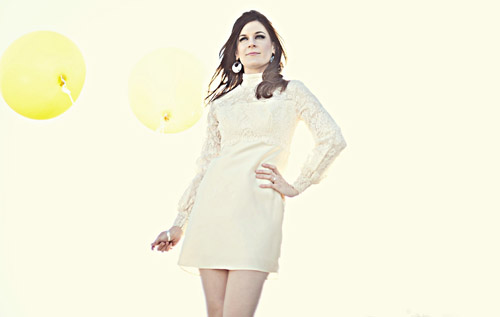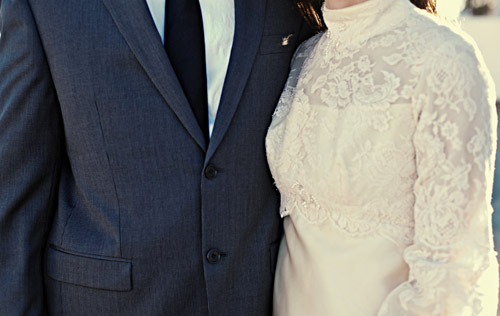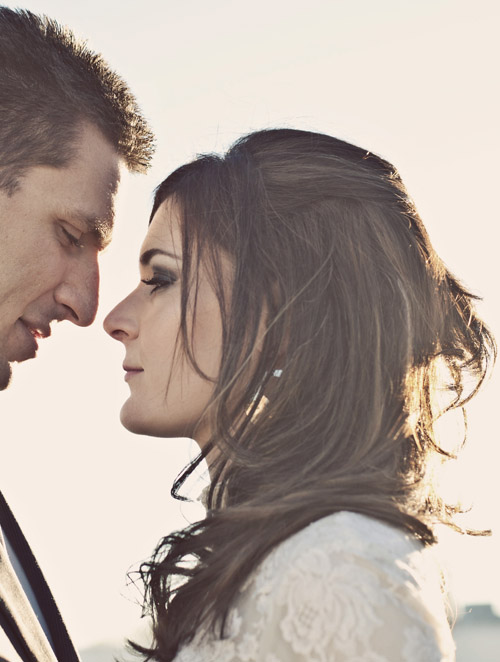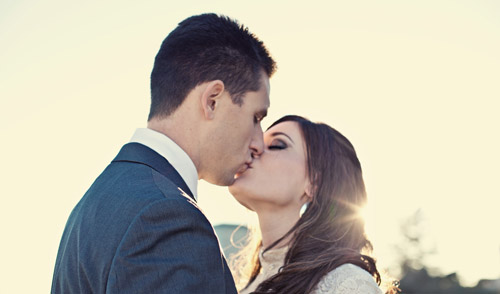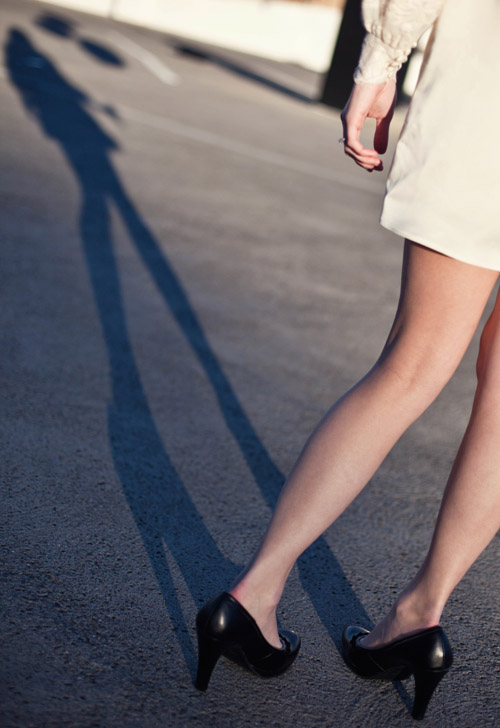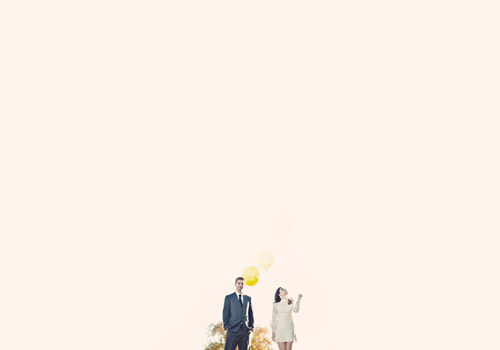 Thanks for sharing Leslie and Stephanie! Read more about this photo shoot on the Green Vintage Photography blog. Stephanie's makeup by Sumaira Chowdhury and hair by Minal Khatri from Looks by Sumaira.