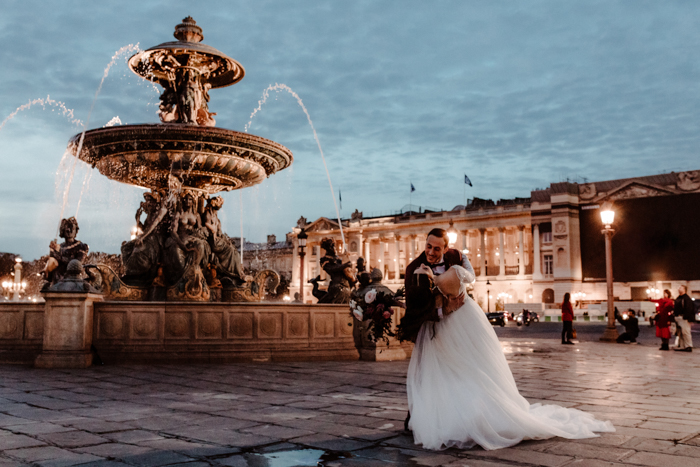 Trips to Paris are always a good idea. Any destination wedding as gorgeous as Piper and Tarek's has us pulling out maps and packing bags to escape to faraway places. With the glowing Eiffel Tower as a backdrop and the dark burgundy color palette, this Parisian autumn wedding at Cercle Suédois will make you fall in love.
Elodie at La Petite Agence brought the couple's cultures and personalities together in this gorgeous ceremony from start to finish. Thankfully, Anais from Moonrise Photography captured all the details of this ceremony. Keep scrolling to see how magical this Paris wedding truly was.
The Couple:
Piper and Tarek
The Wedding:
Paris, France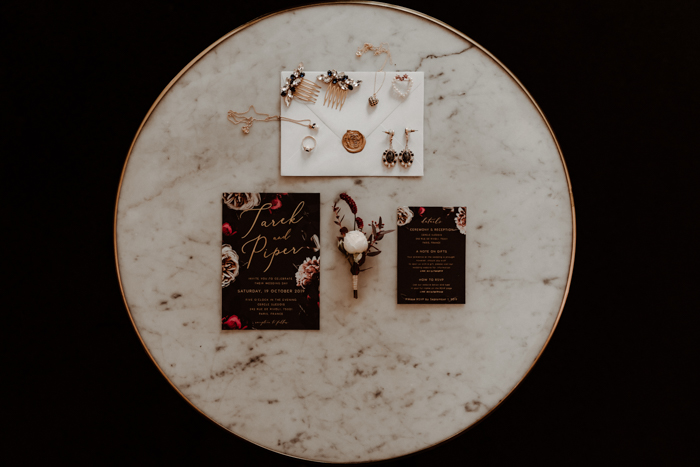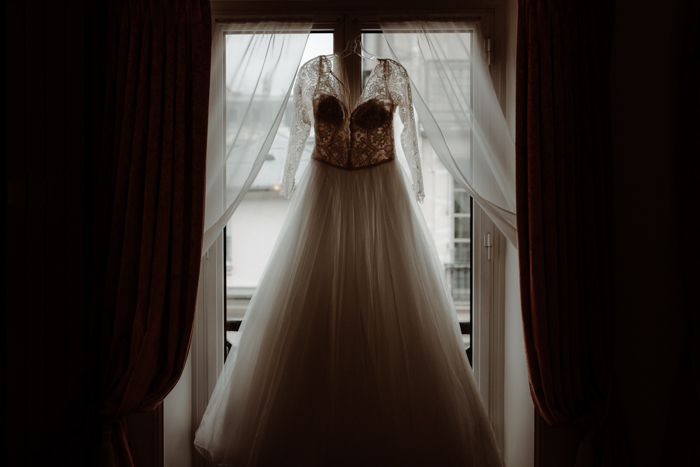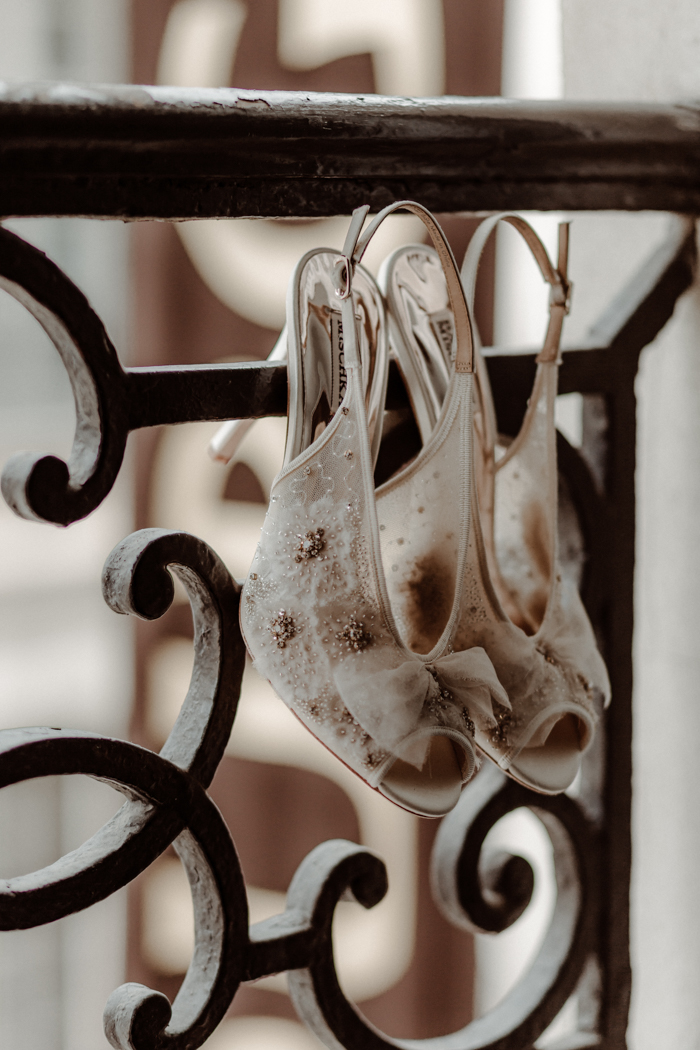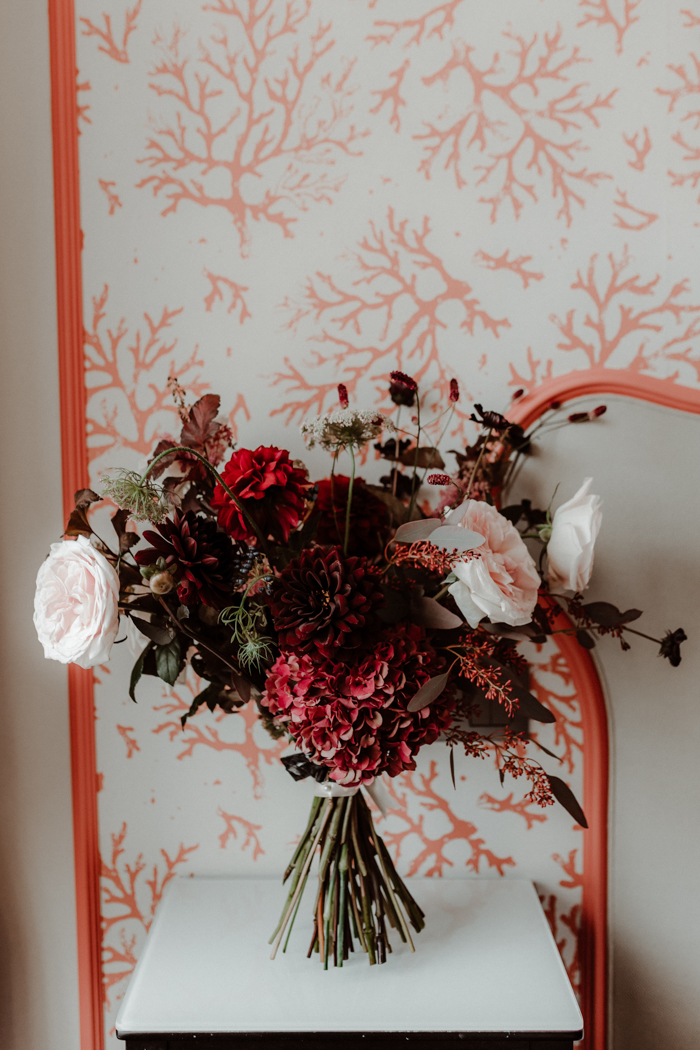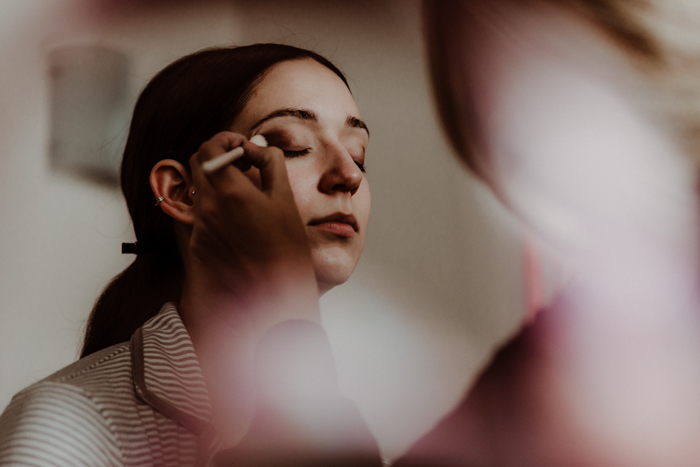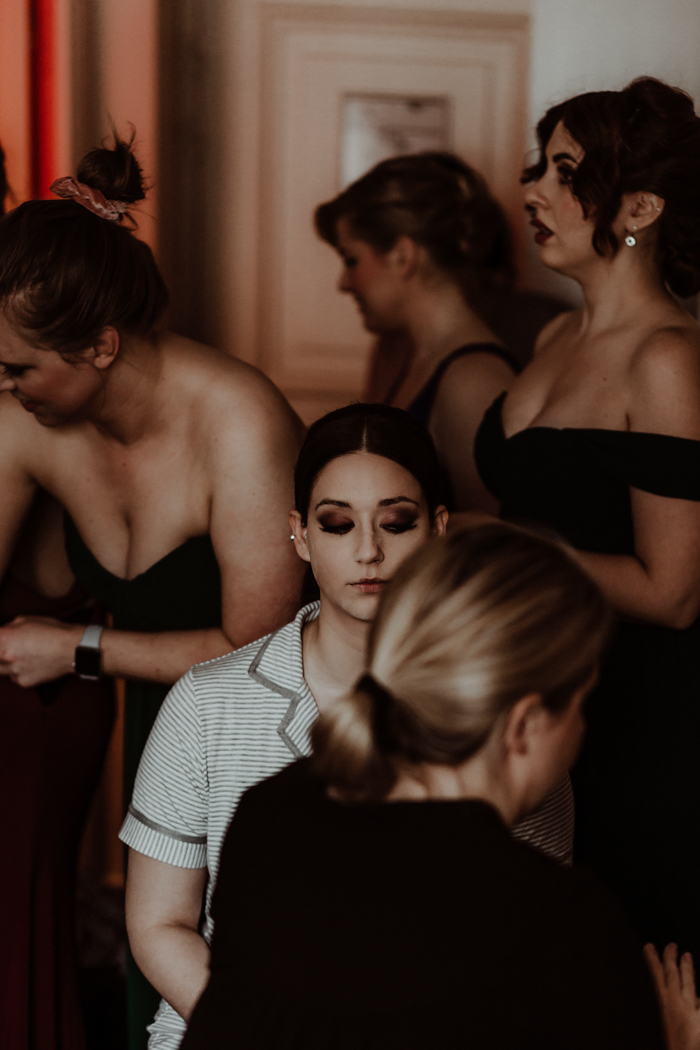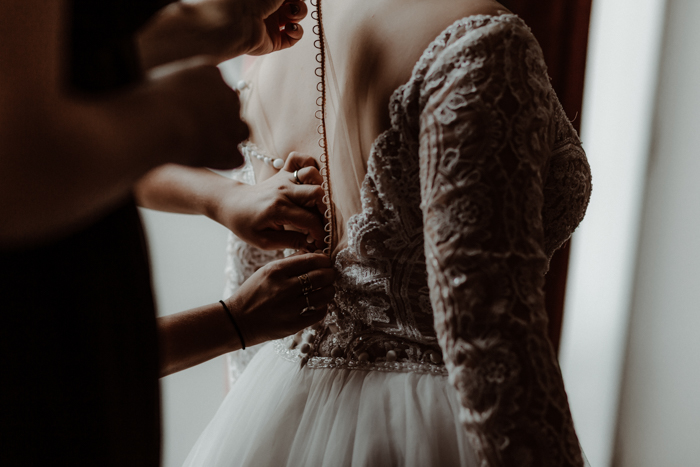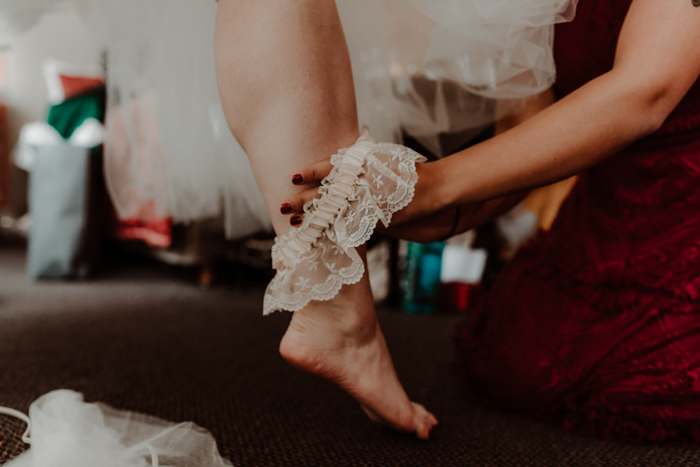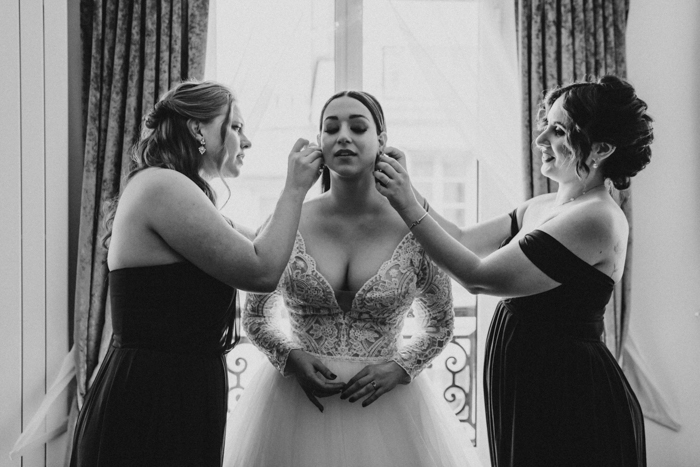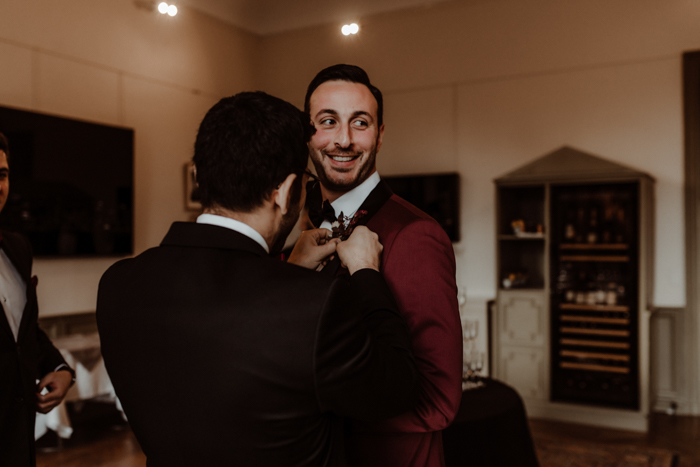 Personalized Wedding
The most important thing to us was keeping the wedding very "us." We didn't want to follow too many rules, guidelines, or keep anything too traditional. Any opportunity to highlight our personalities—through decor, outfits, music, and details—we took. We even invited everyone to the dance floor after one minute of our first dance. What better way to celebrate our new union by inviting everyone we love to do the first dance with us? Our best friend, Jean, was the officiant and he read the ceremony and translated the vows in both English and Lebanese.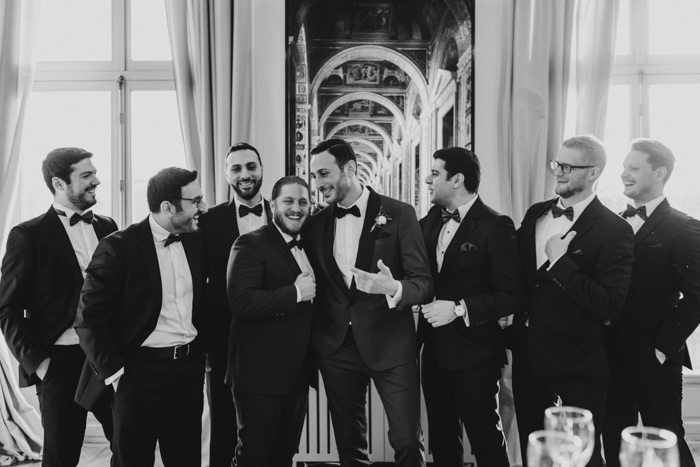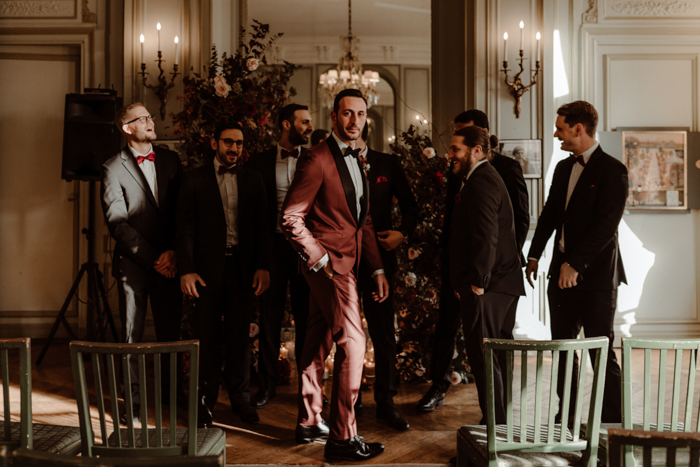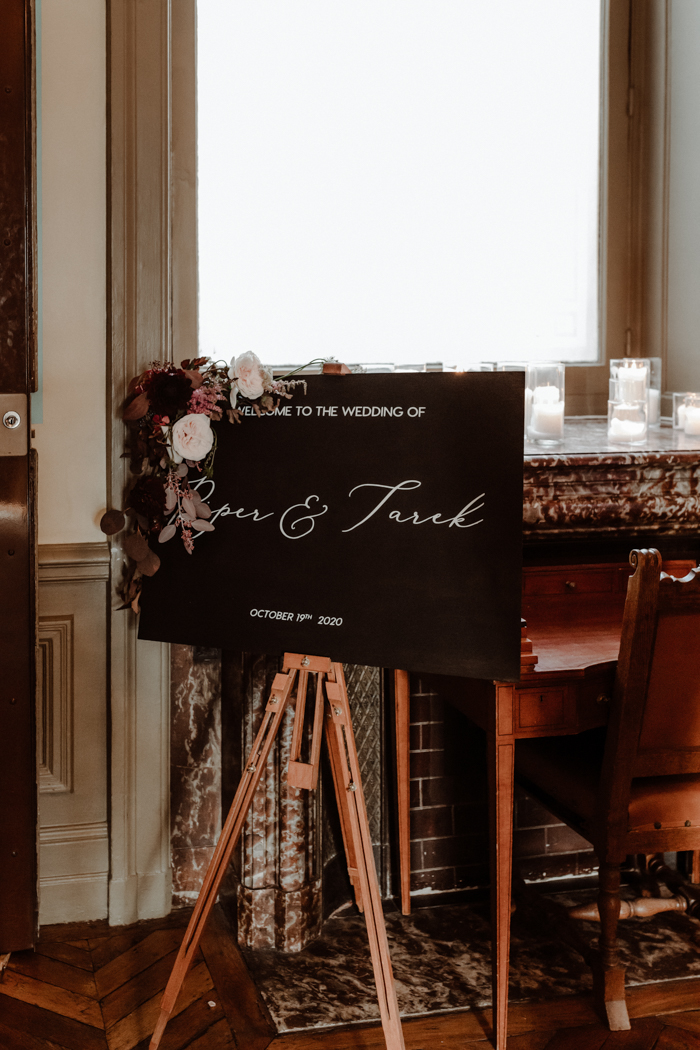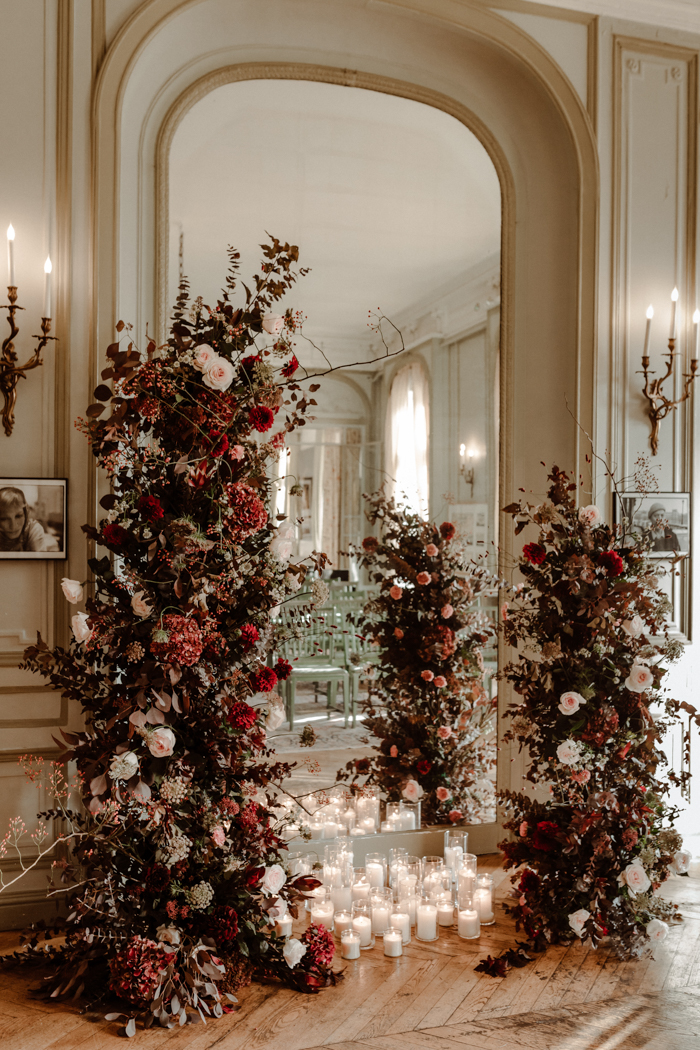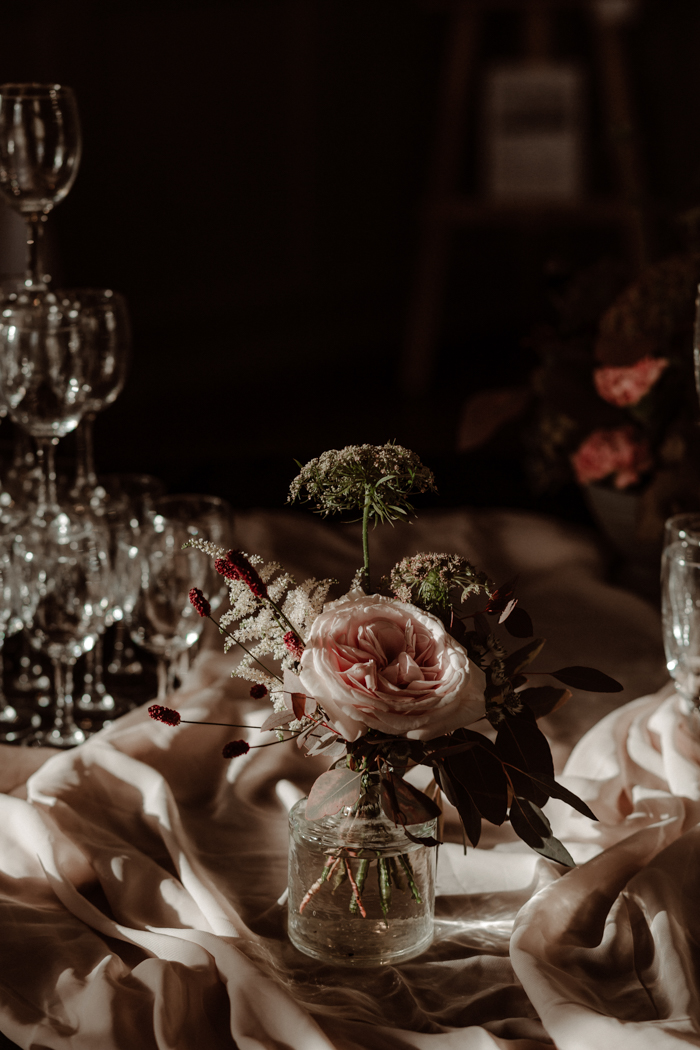 Two Cultures Came Together At Cercle Suédois
Since Tarek and I met in Paris, but are from opposite sides of the world, we really wanted to blend all of the cultures together. We blended French, Lebanese, and American ideas and traditions into the whole day. The most memorable part of the evening was seeing both sides of the family—who had just met—dancing together. Seeing both sides of the family having a fantastic time with both American and Lebanese music was so much fun. Having guests from many corners of the Earth celebrate with us is something we will never forget.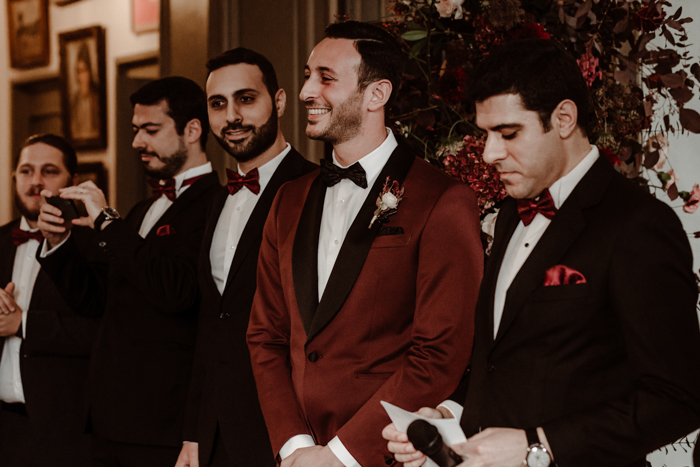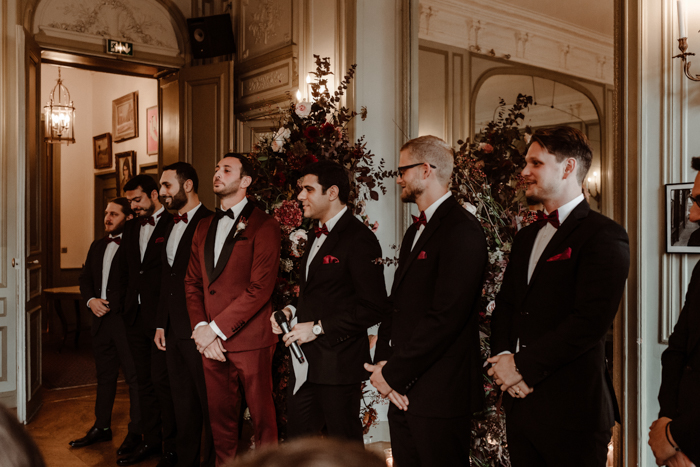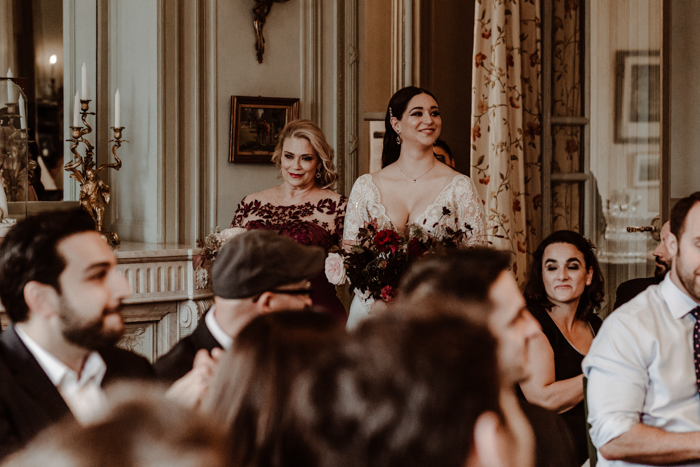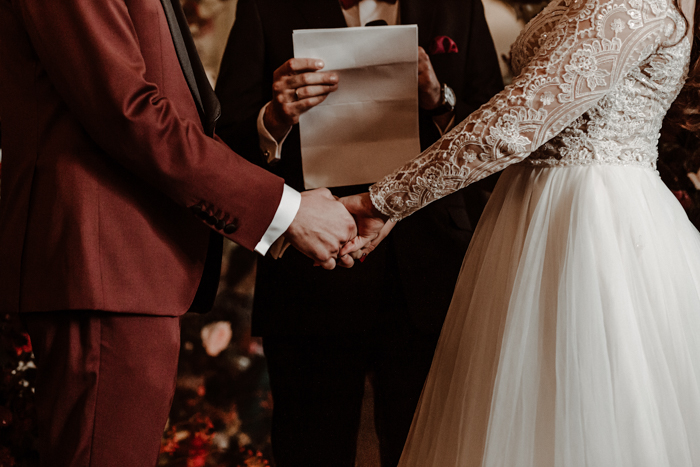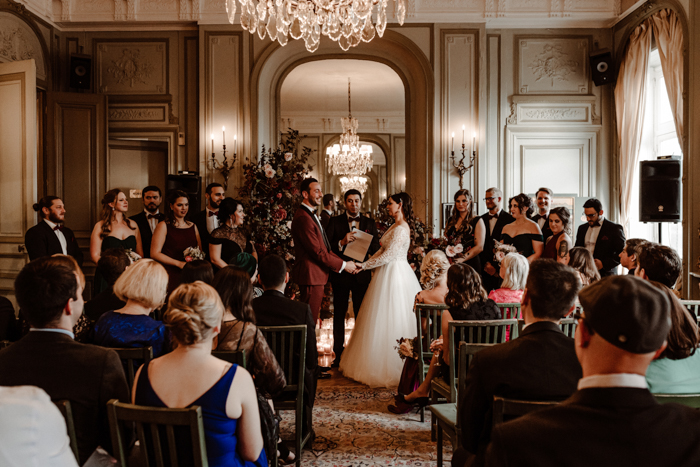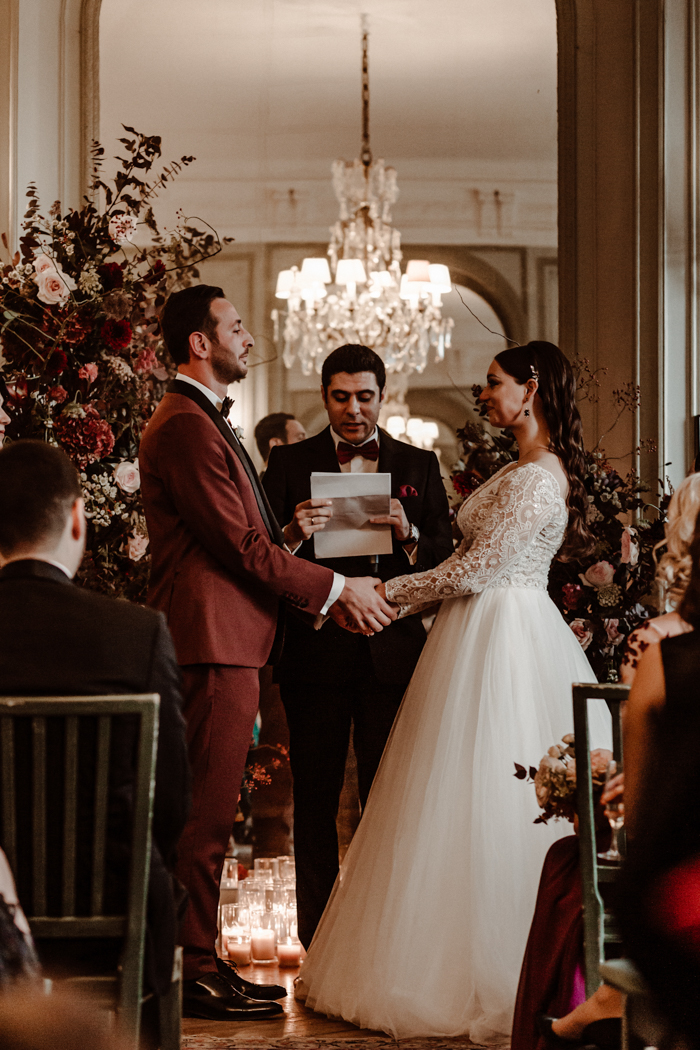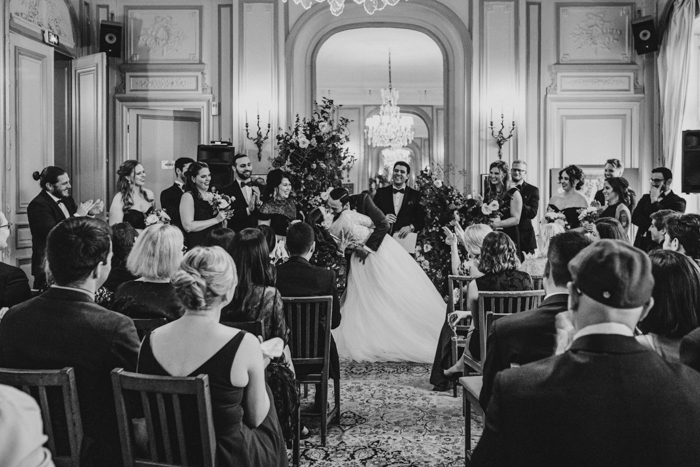 Wedding Fashion In Paris Is A Must
Since it was almost winter, I wanted to wear a long-sleeved dress and I found the perfect one at Bridal Boutique in Lewisville, Texas. For my overall look, I wanted a slightly smokey makeup look and retro waves. The jewelry was a mix of old and new pieces. My earrings were a gift from Tarek years ago. The other pieces included an antique necklace from my grandmother, my mother's garter, and my late father's bow tie—which was wrapped around my bouquet. Tarek had a custom burgundy suit made at Massimo Dutti. He is very fashionable, so a regular black suit wouldn't cut it. His outfit included a smoking jacket with black satin details and slim-cut pants. The groomsmen wore black suits with matching burgundy bow ties and pocket squares. My bridesmaids wore any full-length dress they liked, and they coordinated colors by pairs—two green, two black, and two burgundy.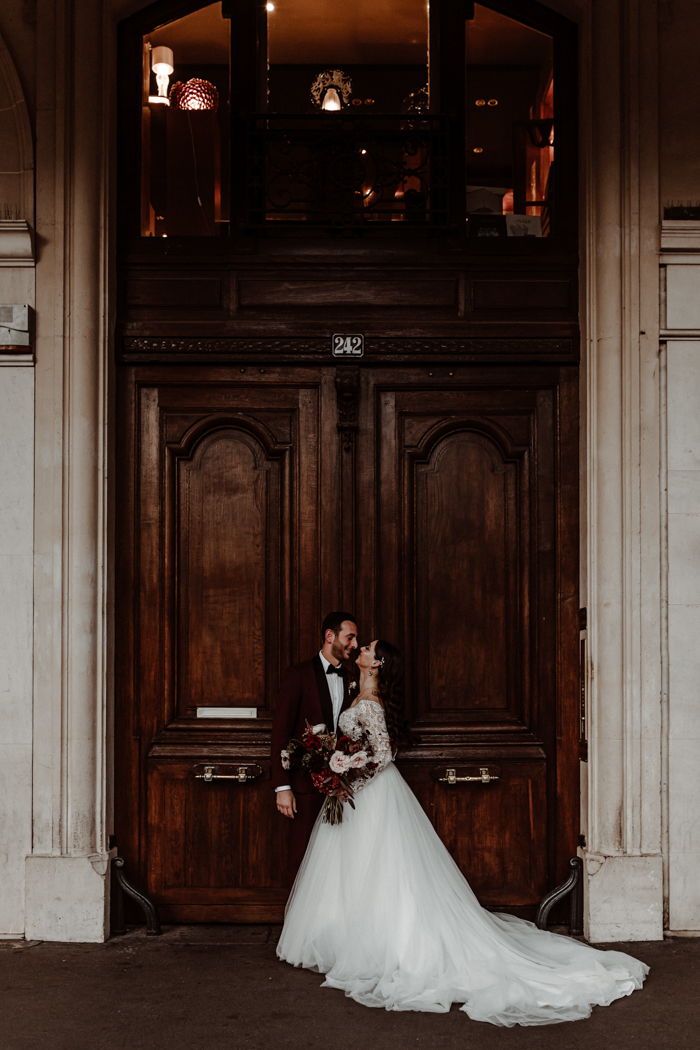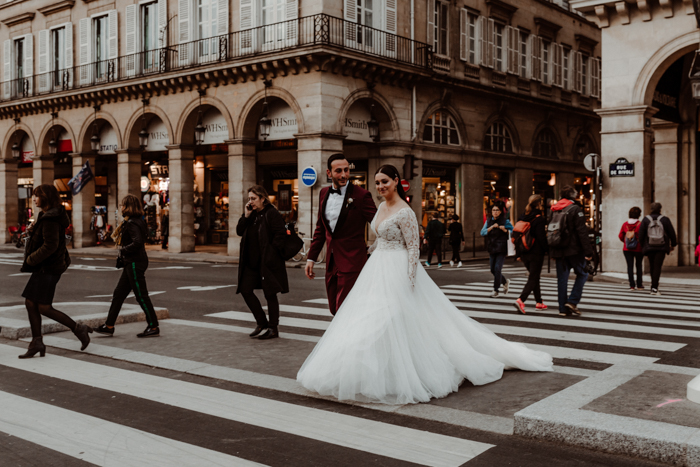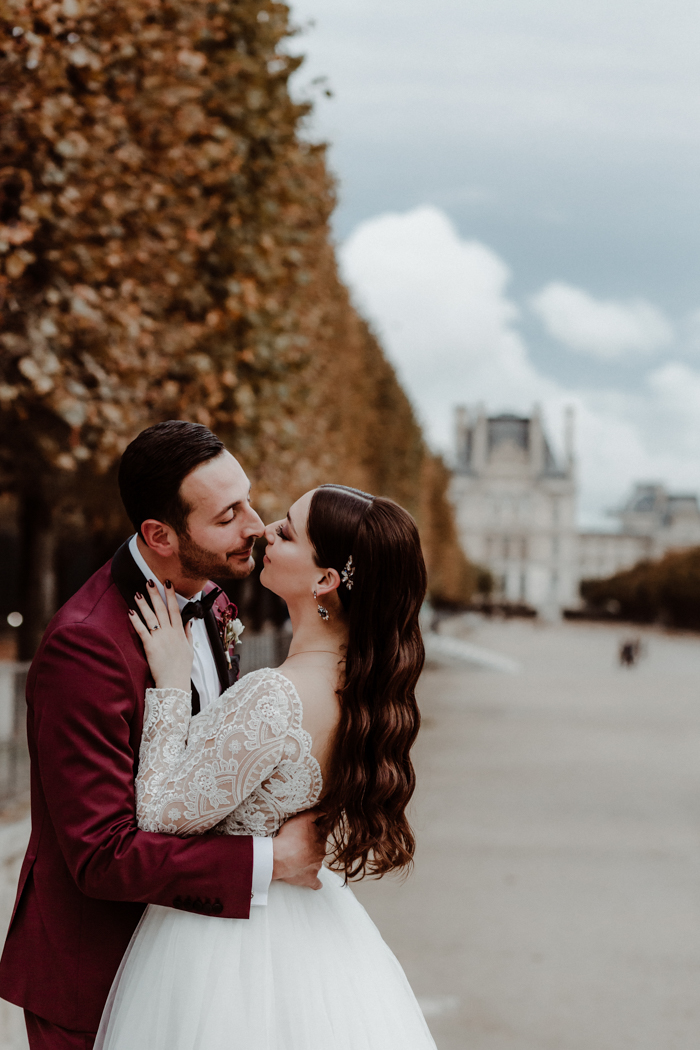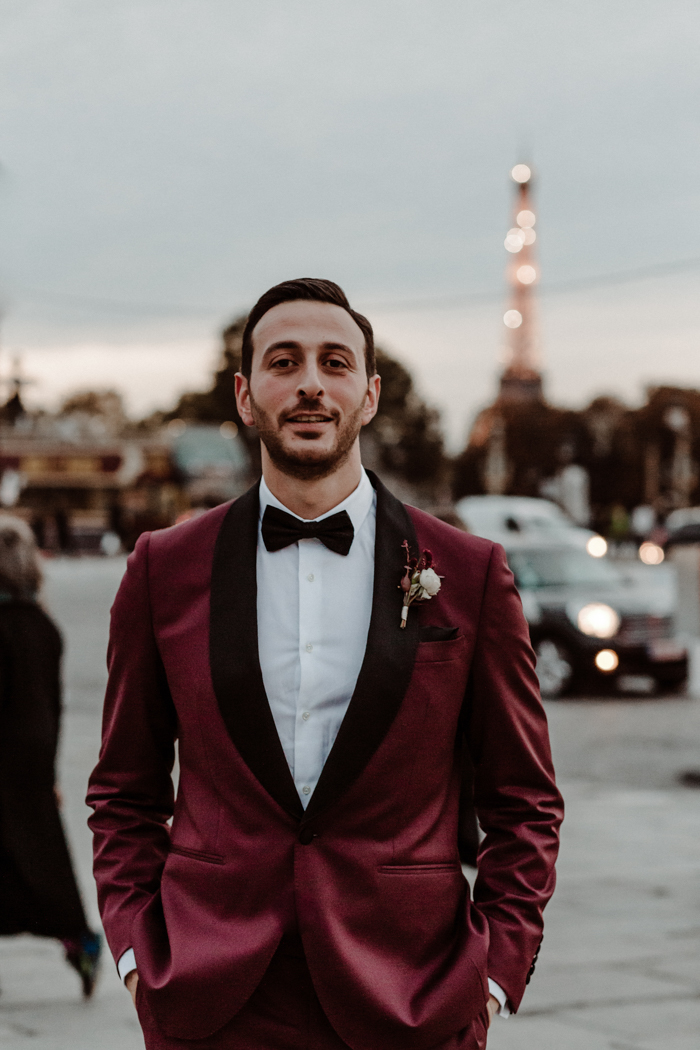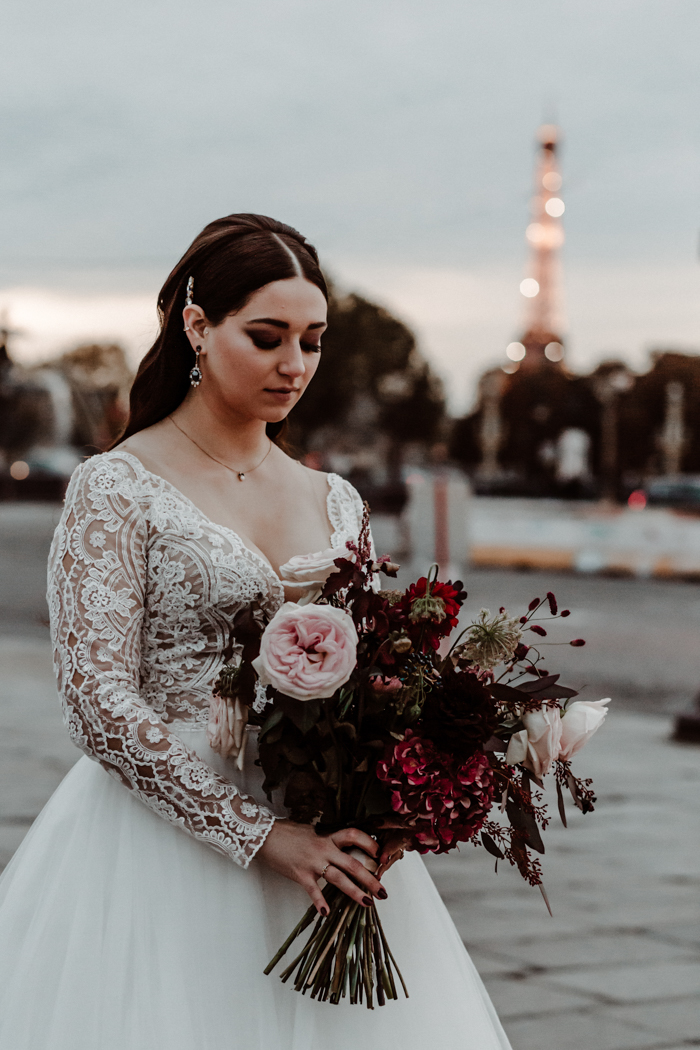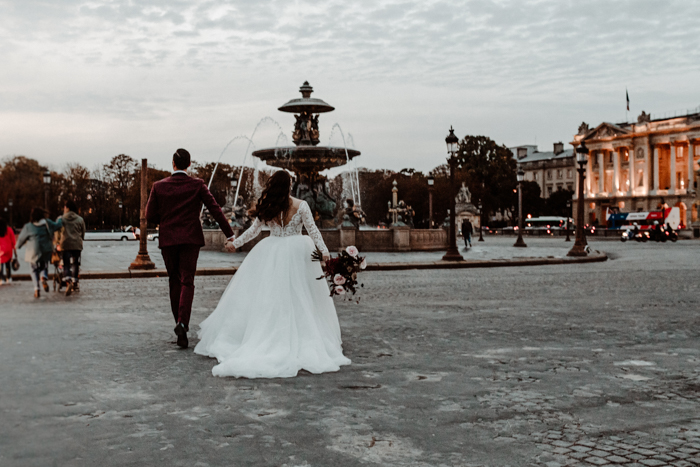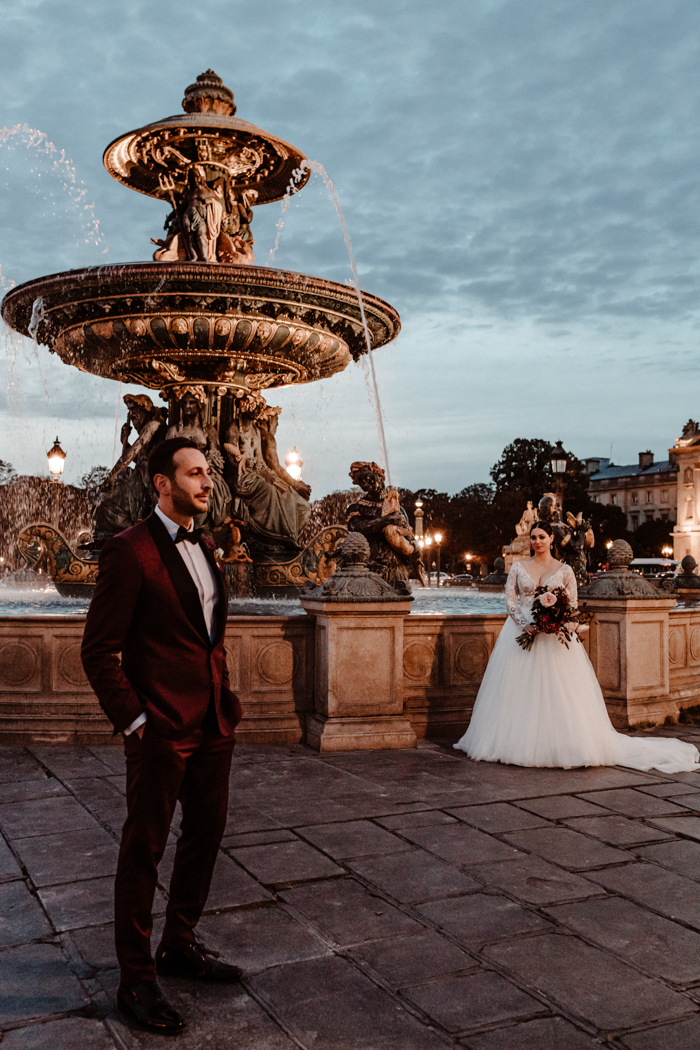 Wedding Advice From The Bride
Definitely hire a planner for day-of coordination! Having a team handle the details of setting up and coordination really took the burden off of Tarek, me, and our family and friends. We could then enjoy every moment of the day at Cercle Suédois without worrying about if things were going as planned or not—we just had to make sure we were on time!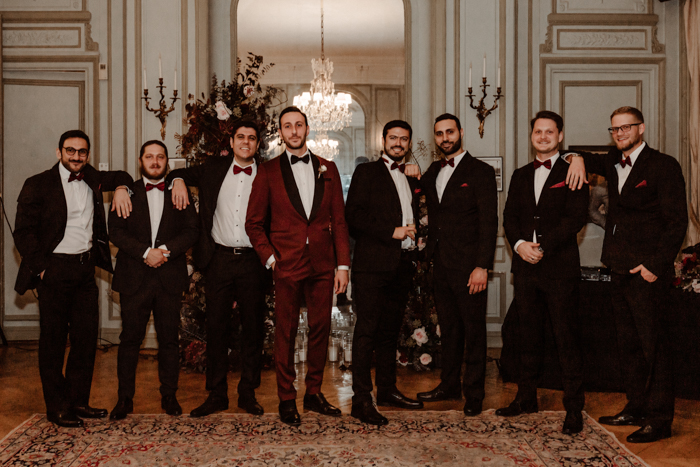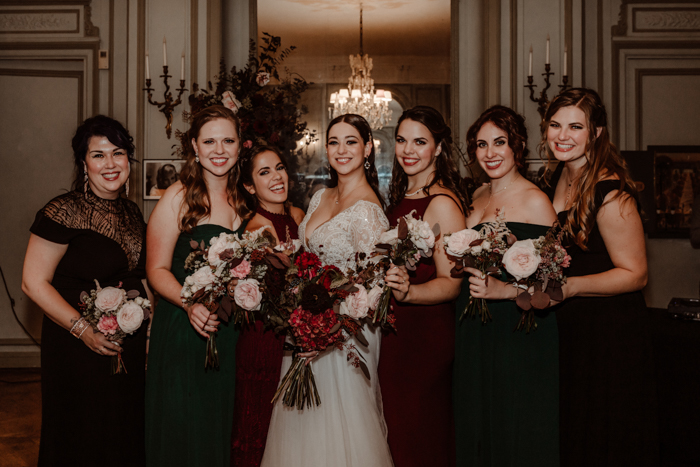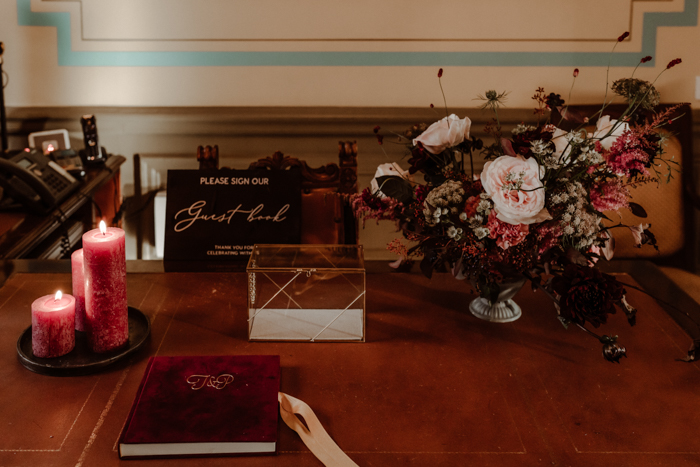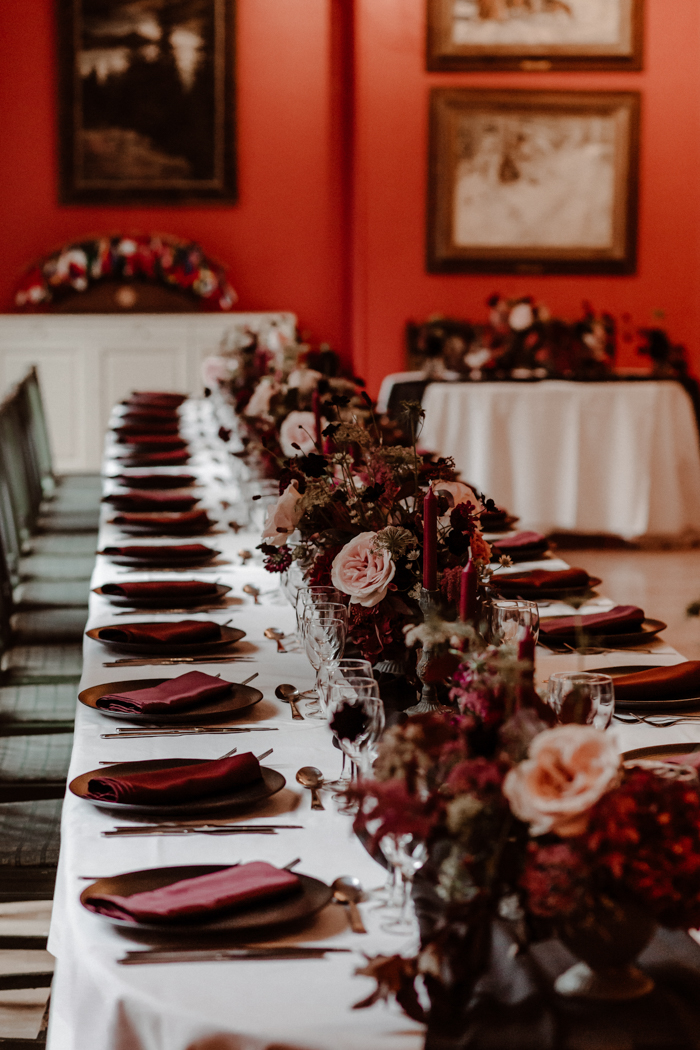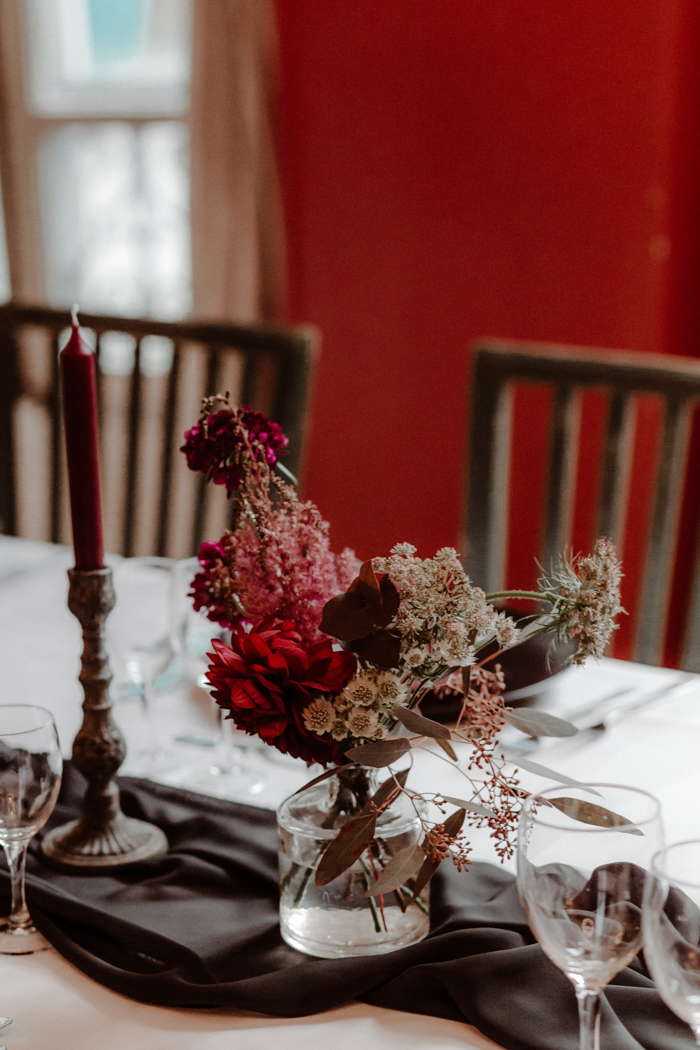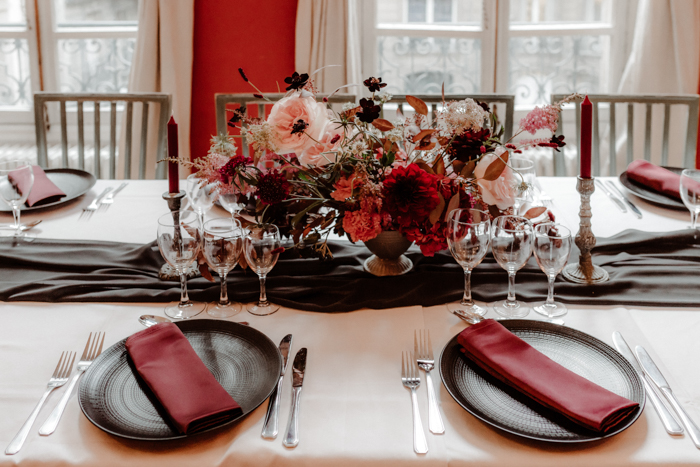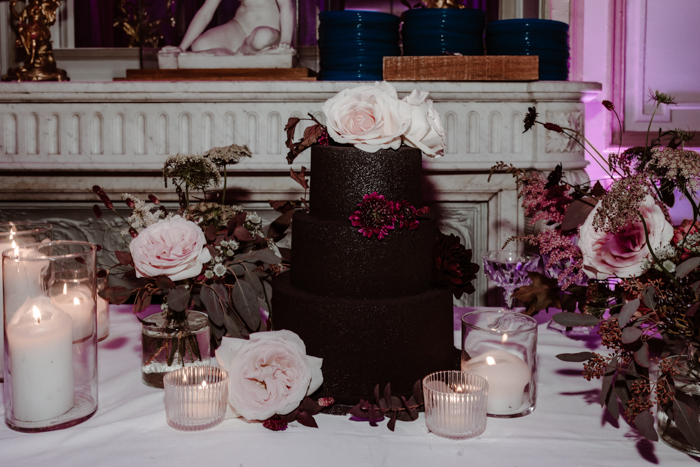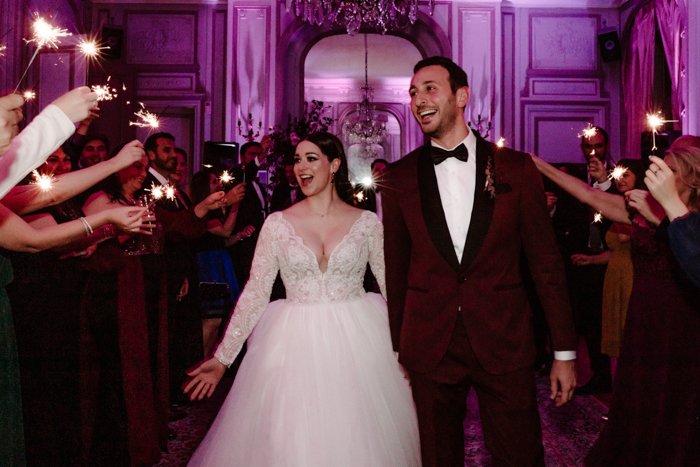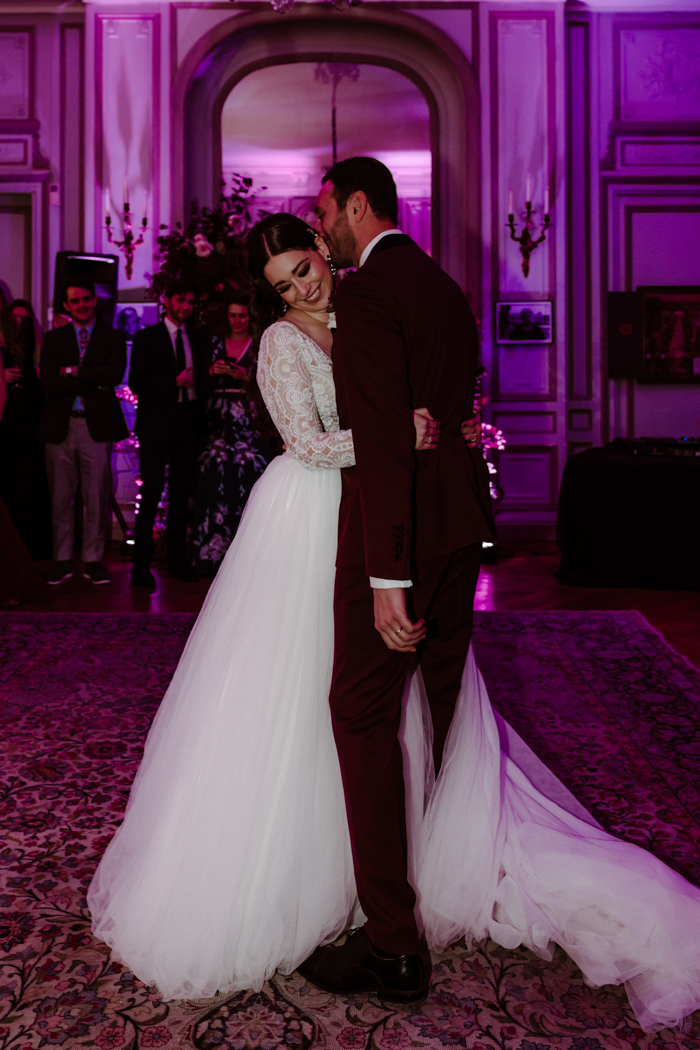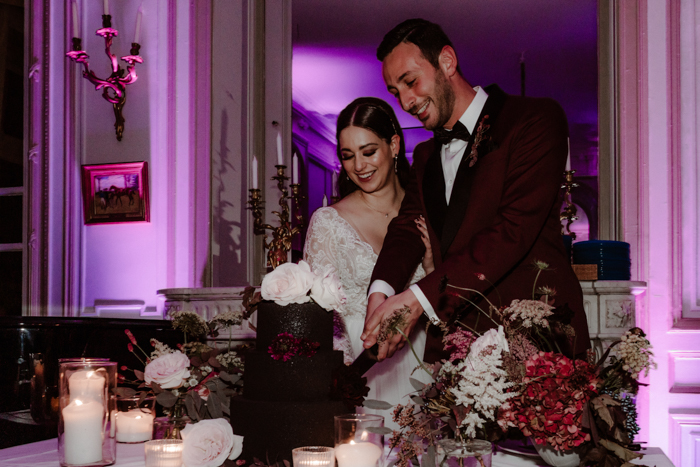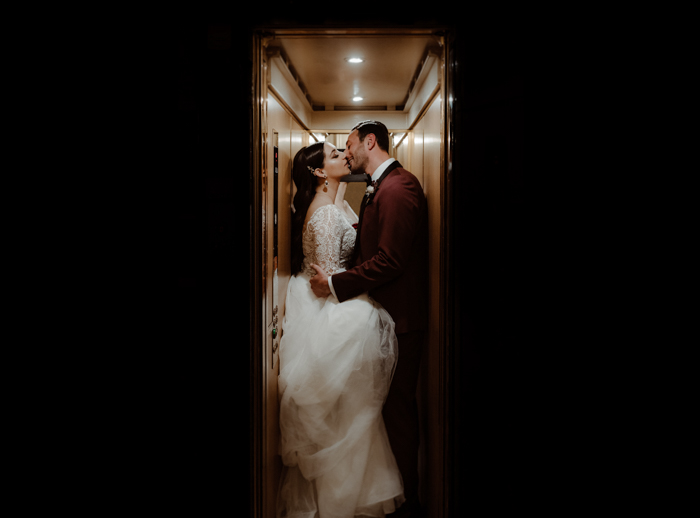 Congratulations again to Piper and Tarek on this beautiful Parisian wedding! A huge thank you to Moonrise Photography for both capturing and sharing this unforgettable ceremony with us. If you're ready to plan your own Paris wedding, check out this Paris elopement and this dreamy Parisian countryside wedding.