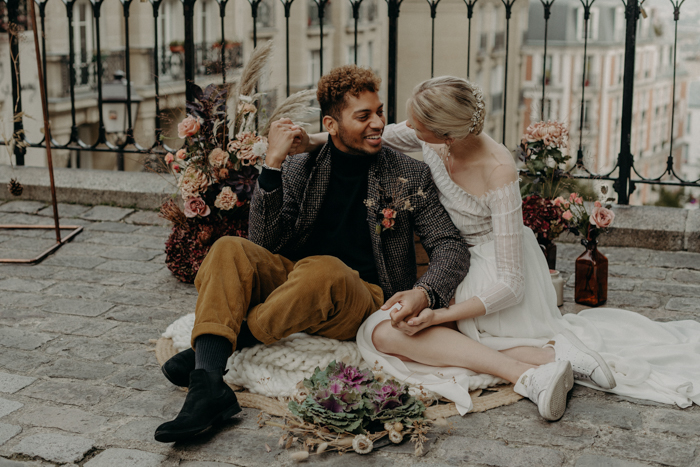 Alejandra Loaiza was inspired by free-spirited couples who dare to break the rules, so she created this fashion-forward Paris elopement inspiration and fully embraced all the simple wedding day vibes. The awesome team from Sweet Blossom created a beautiful copper arch with intricate dried flowers hanging like a curtain. They also added carpets, vases filled with dainty flowers designed by Maison Vertume, and candles to create a cozy atmosphere. With wooden details, hemp rugs, and a warm, soft plaid for the elopement picnic—this day has everything our urban-yet-earthy decor dreams are made of. If fashion is your thing, you're going to swoon over the jewels and handmade crown by Lizeron Paris, which add an elegant touch to the bride's alternative styling. Trendsetters, this one is for you!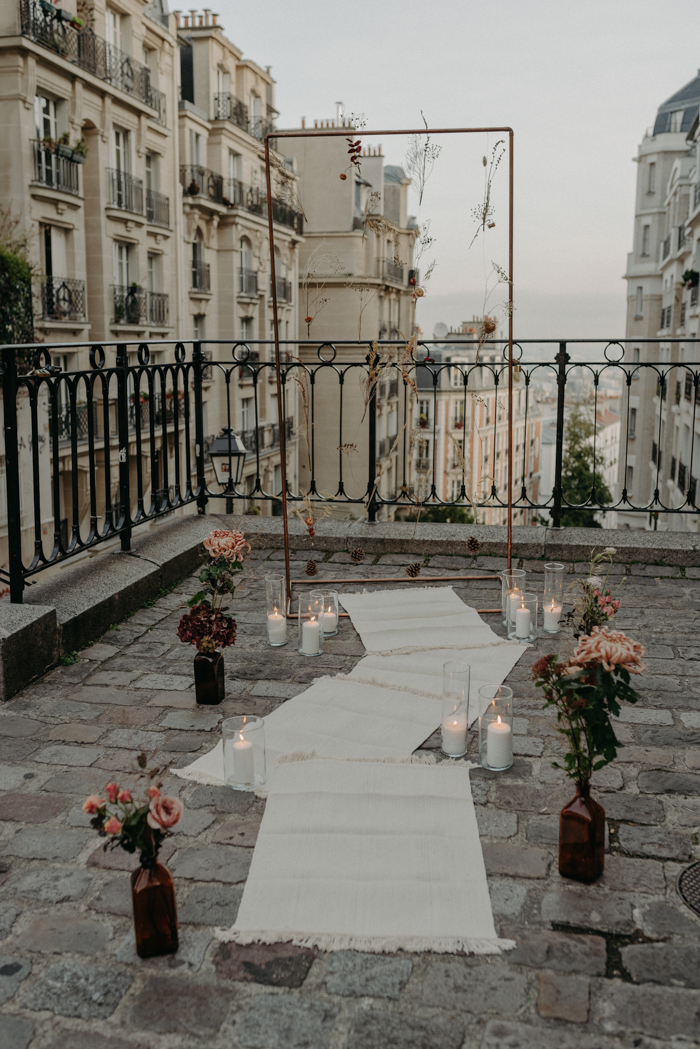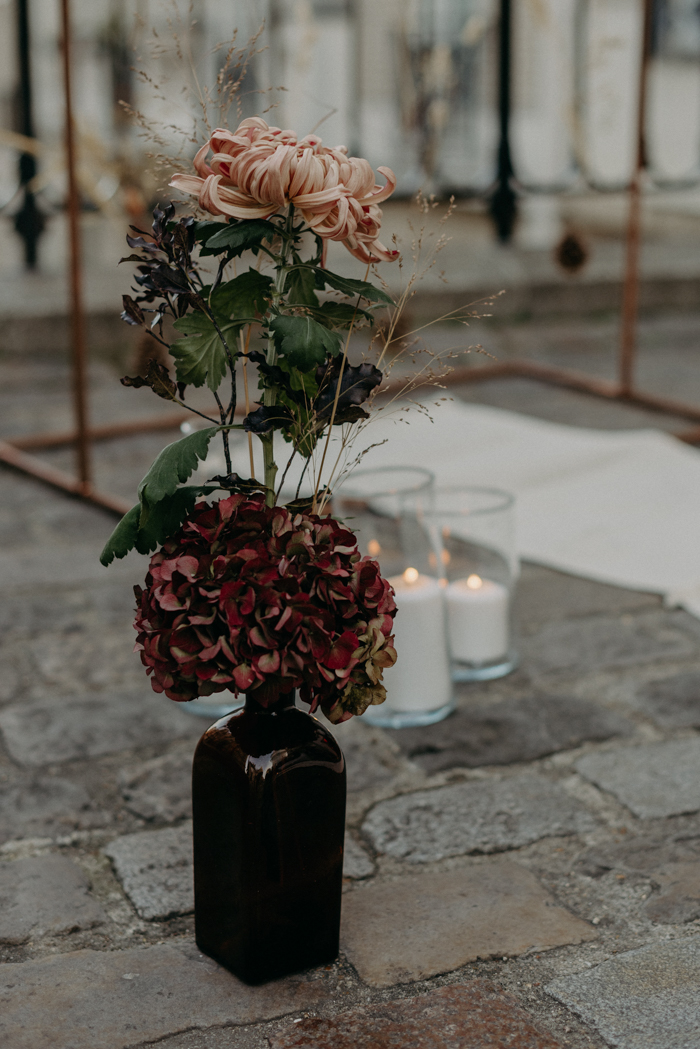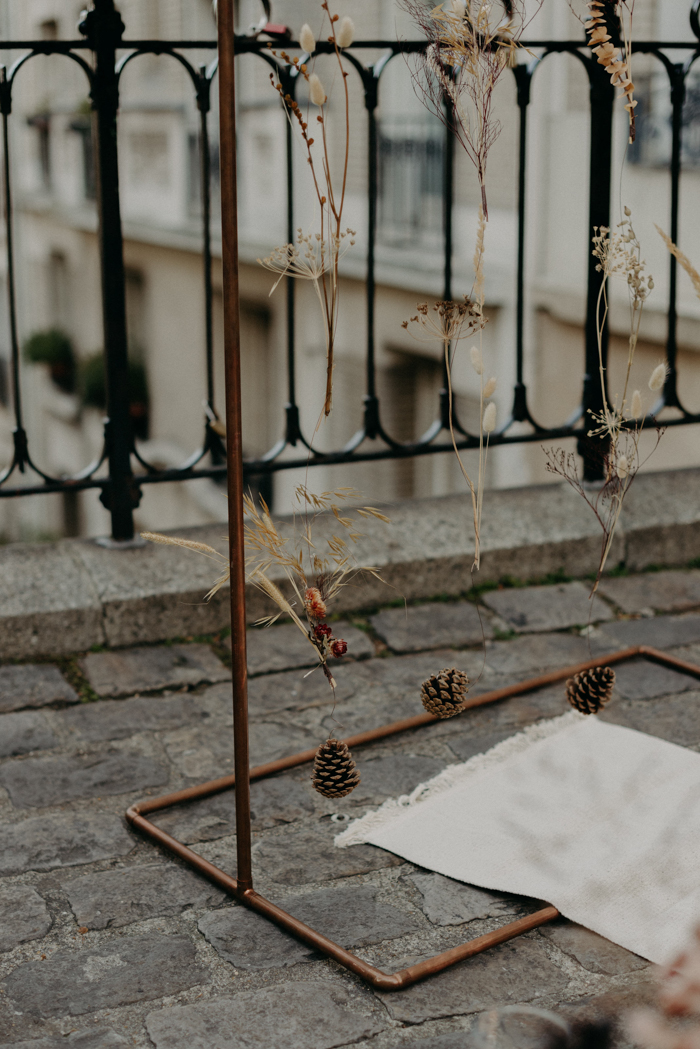 RECOMMENDED READING: 2020 Wedding Trends to Obsess Over This Year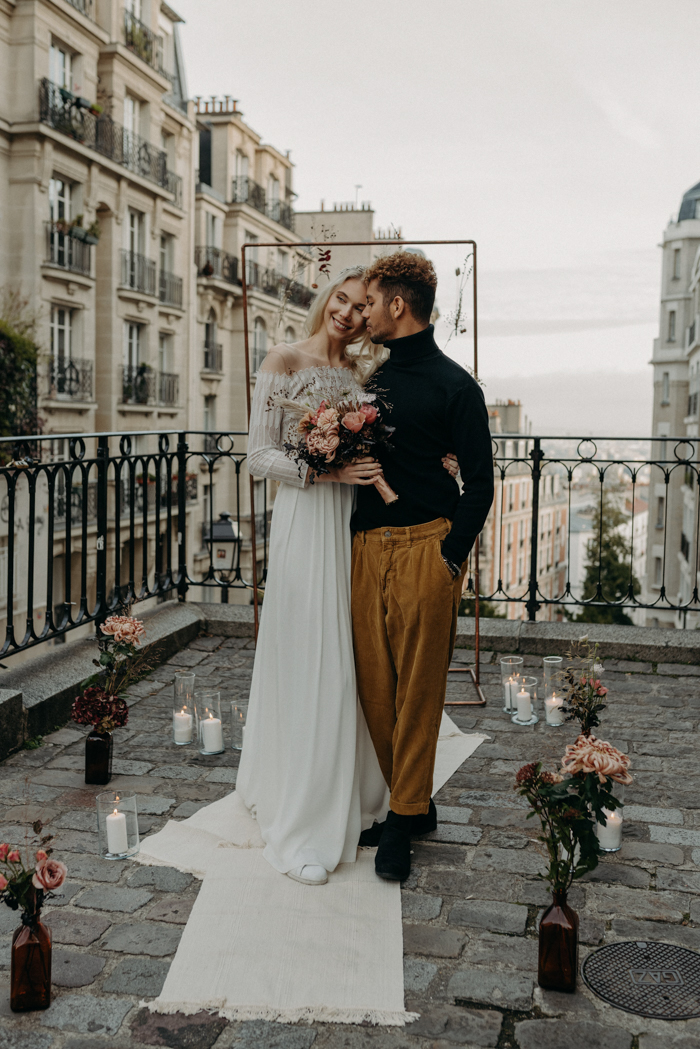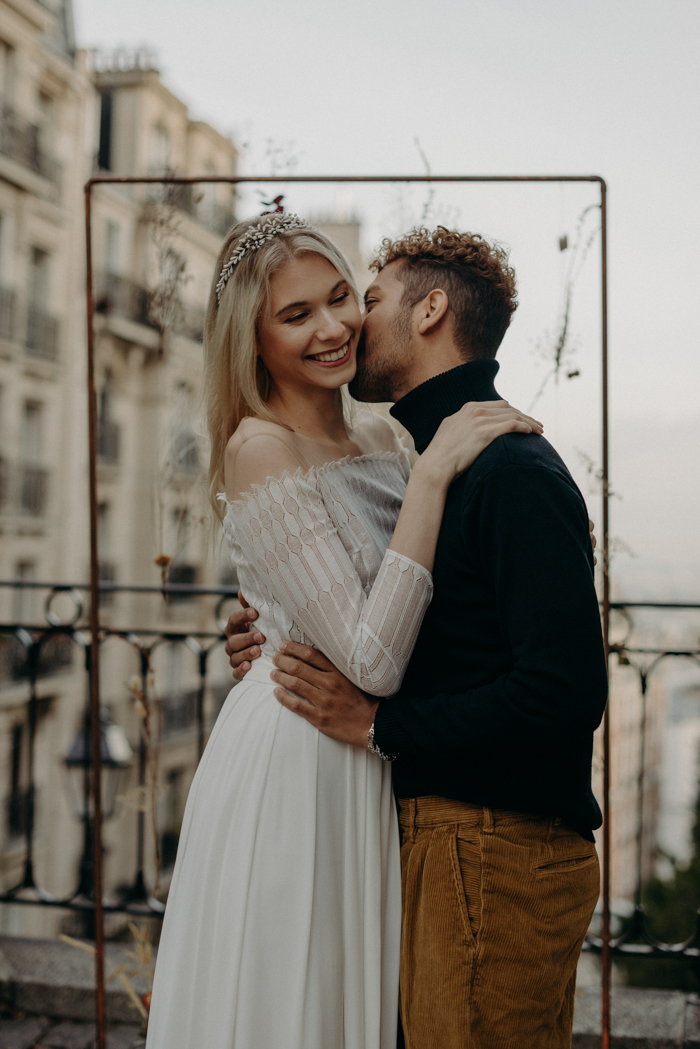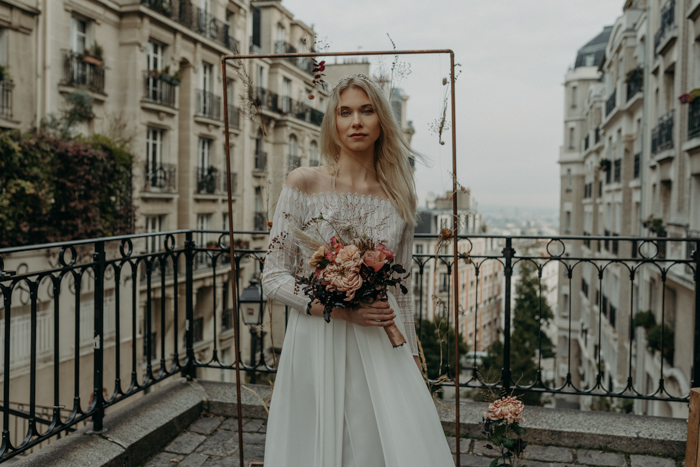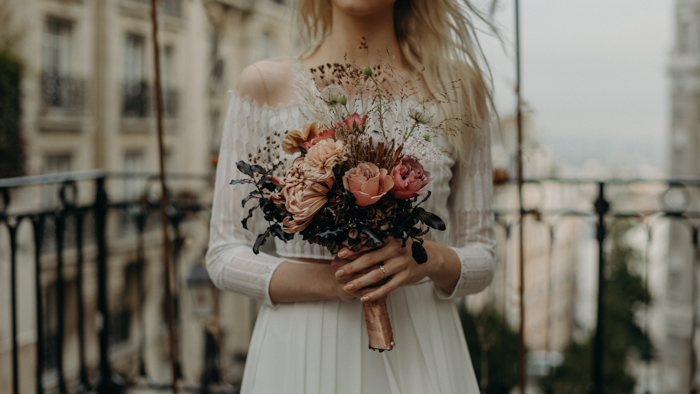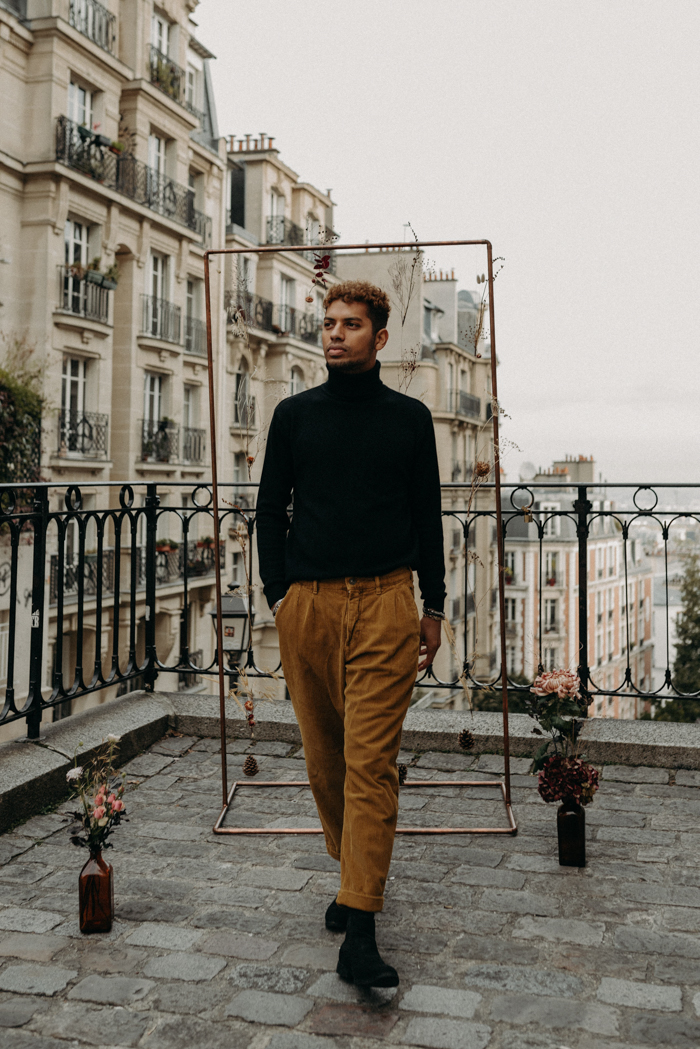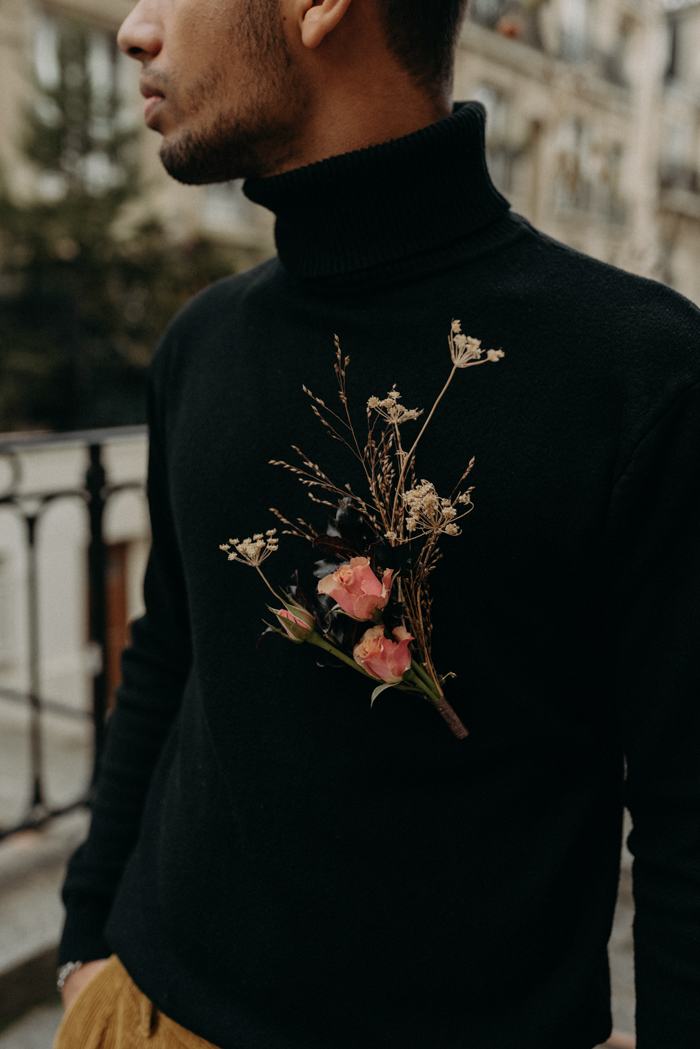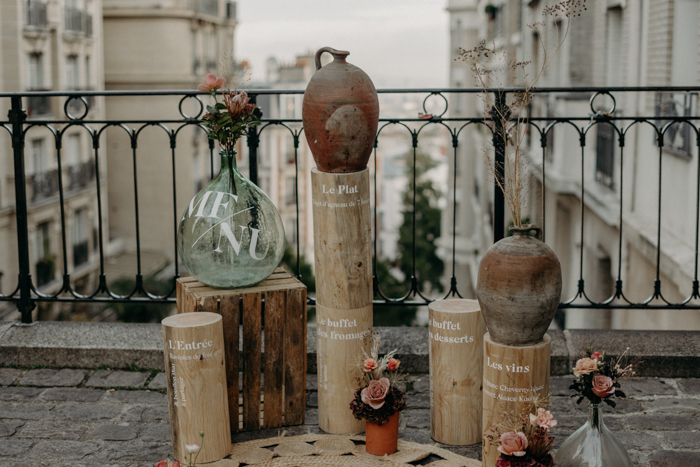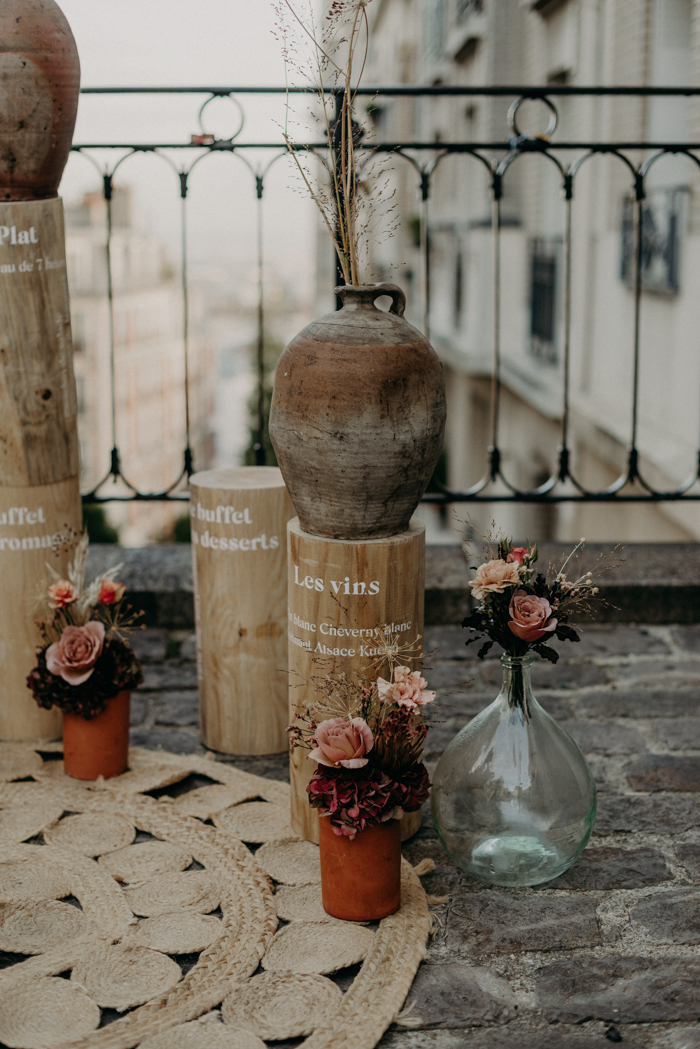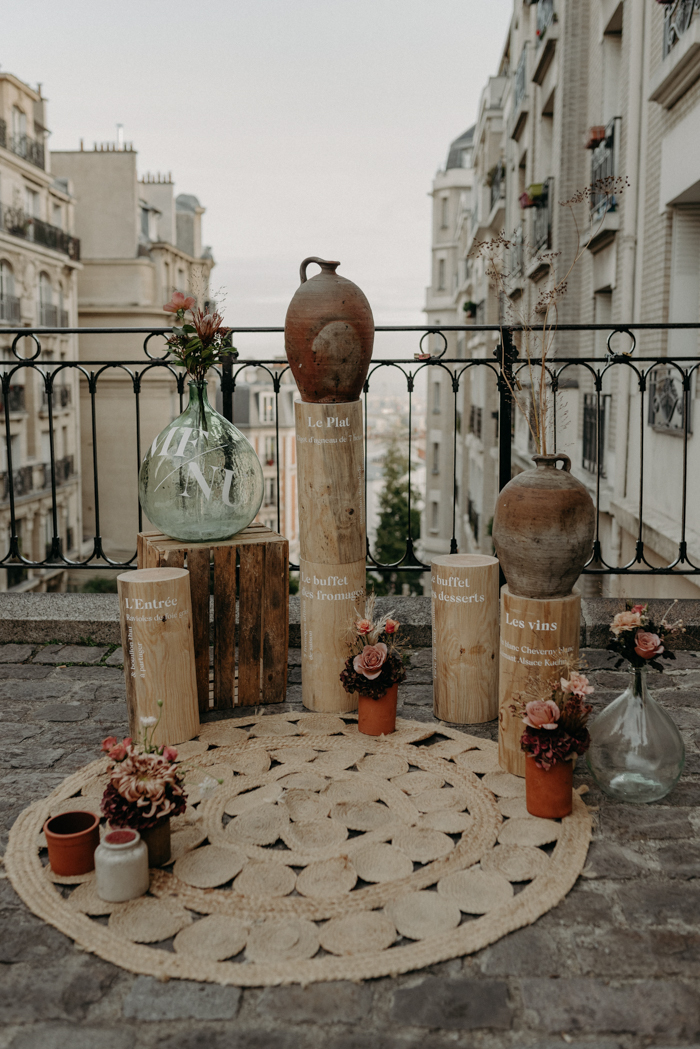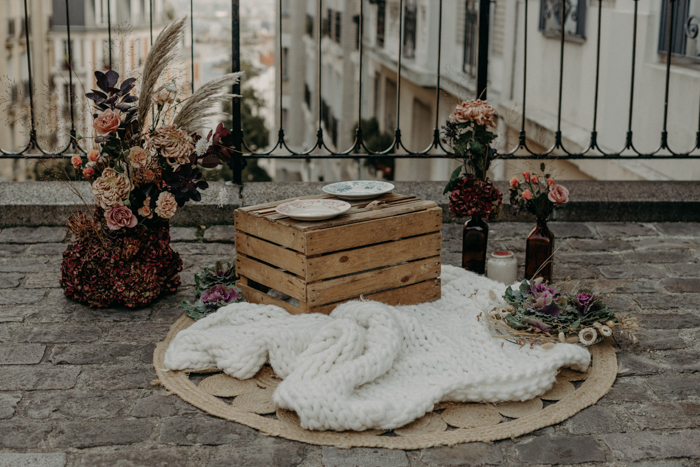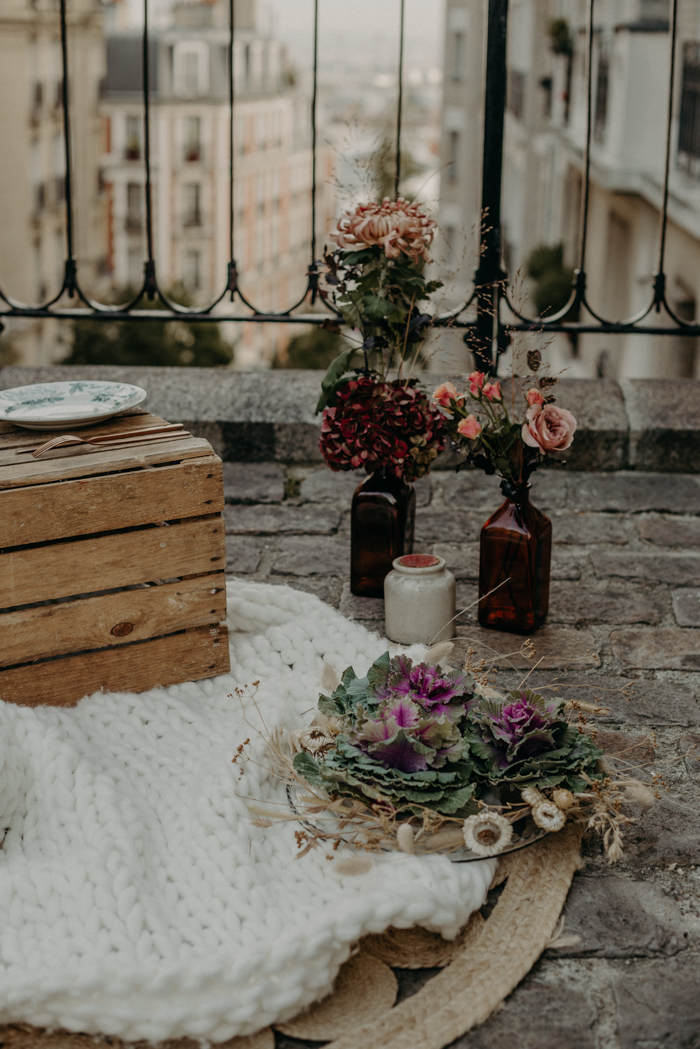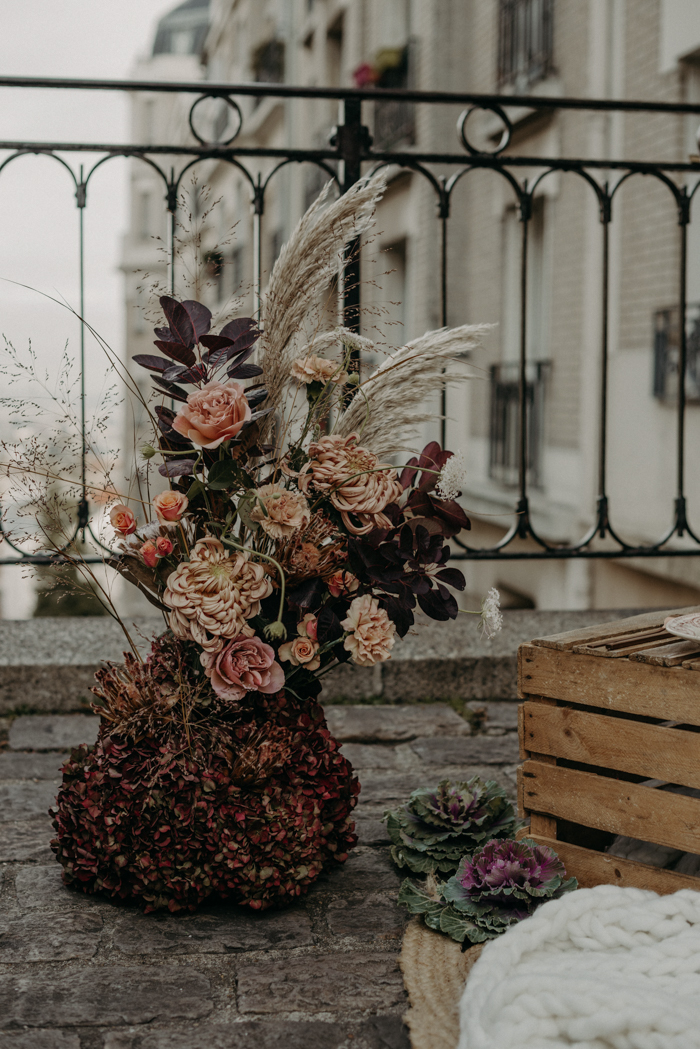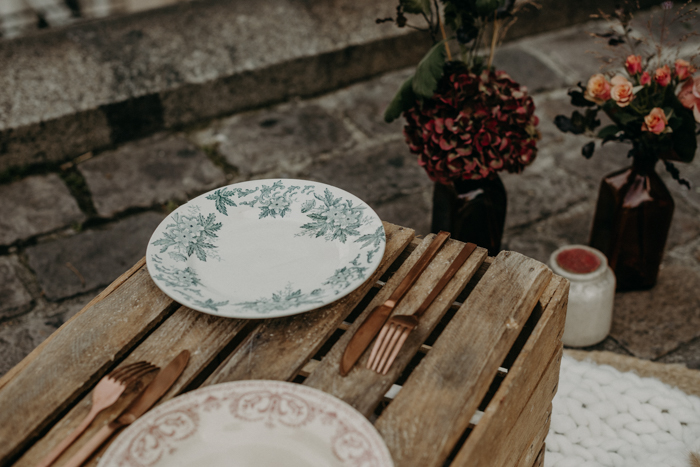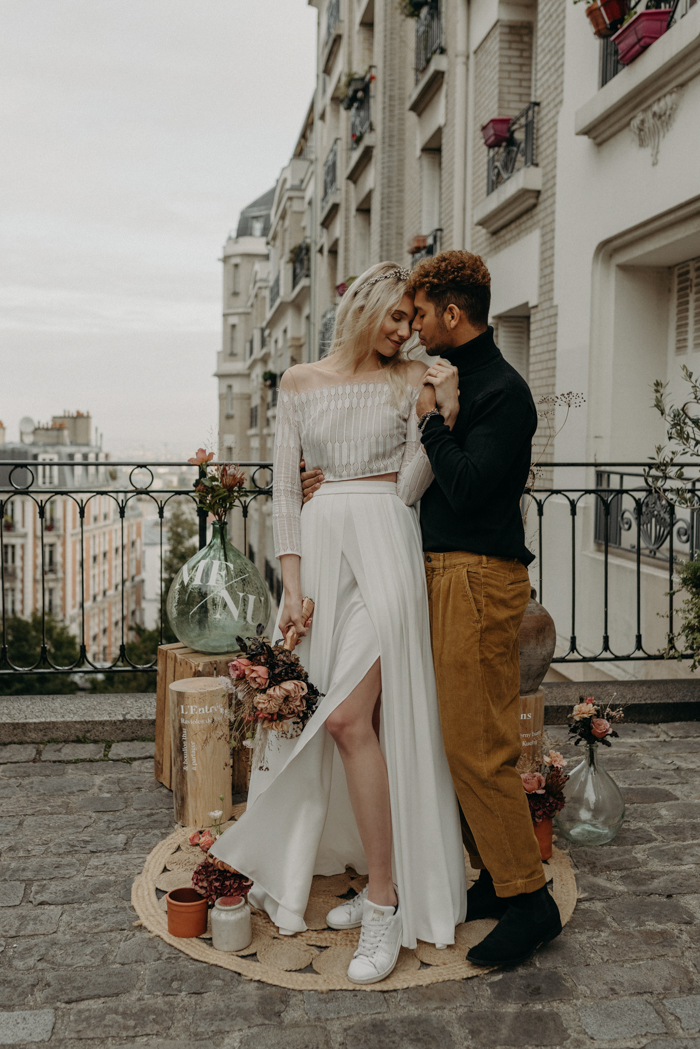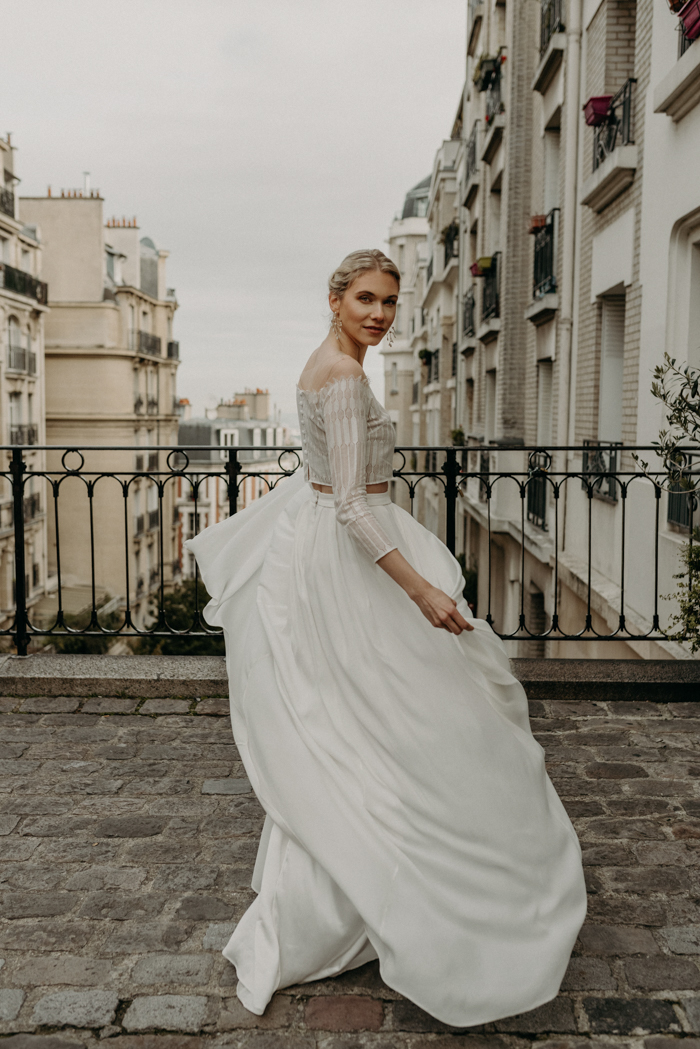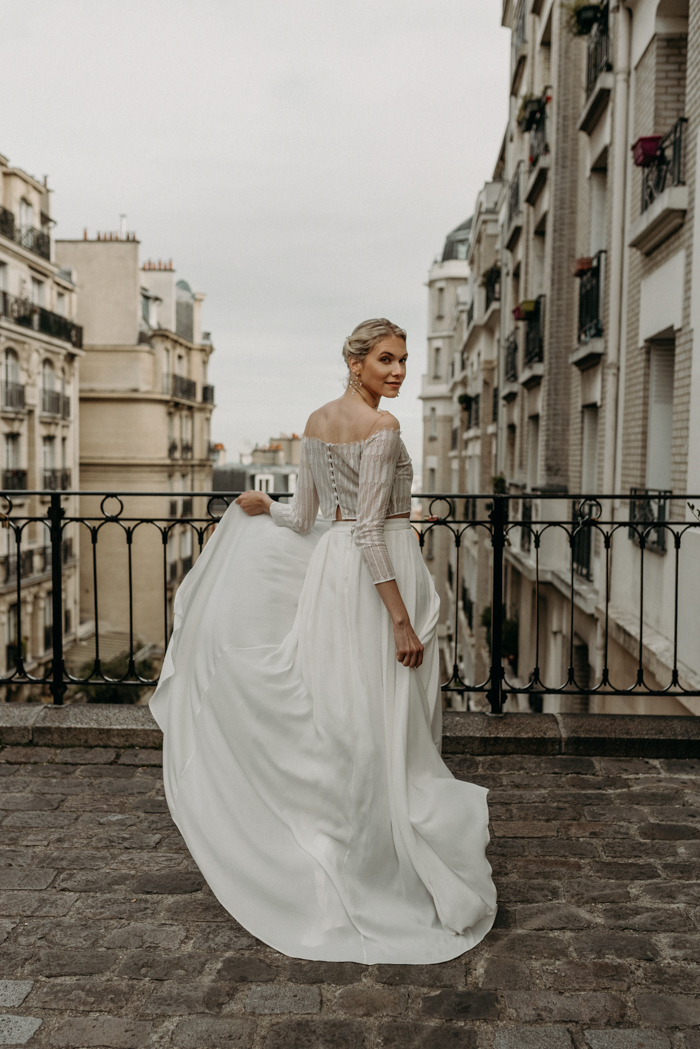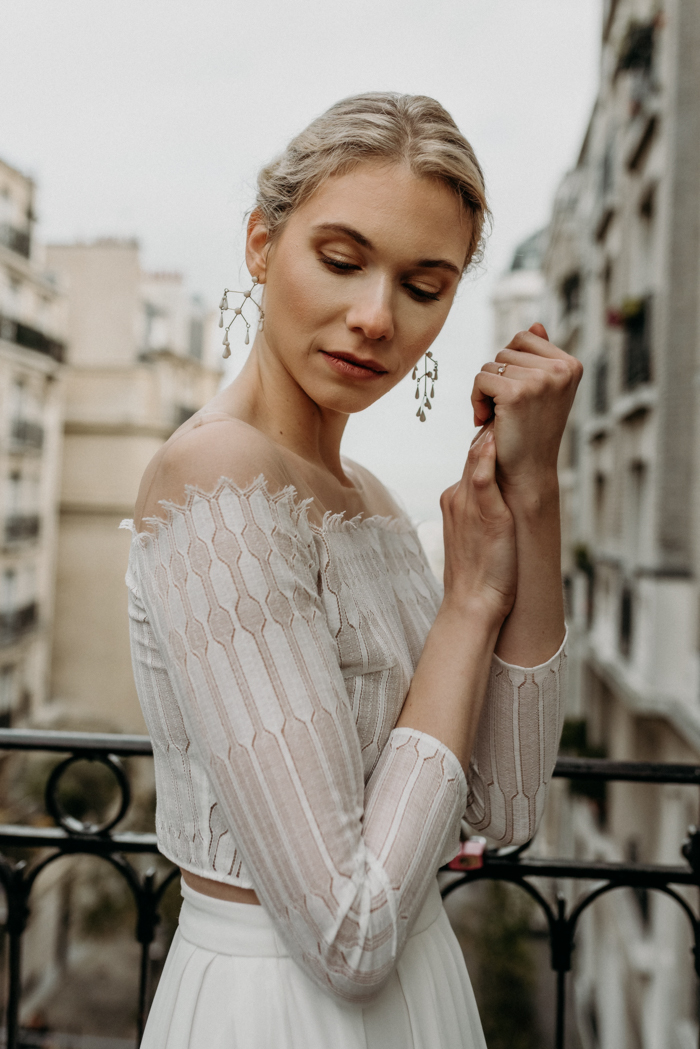 SHOP SIMILAR STYLES: ABitofLoveWedding Bridal Branch Earrings with Leaf ($65); ArsiArt Gold Twig Earrings ($31); La Brillery Beaded Drop Earrings ($59.00); ArsiArt Rose Gold Tree Branch Earrings ($29.00); Anaodesign White Leaf Earrings ($49)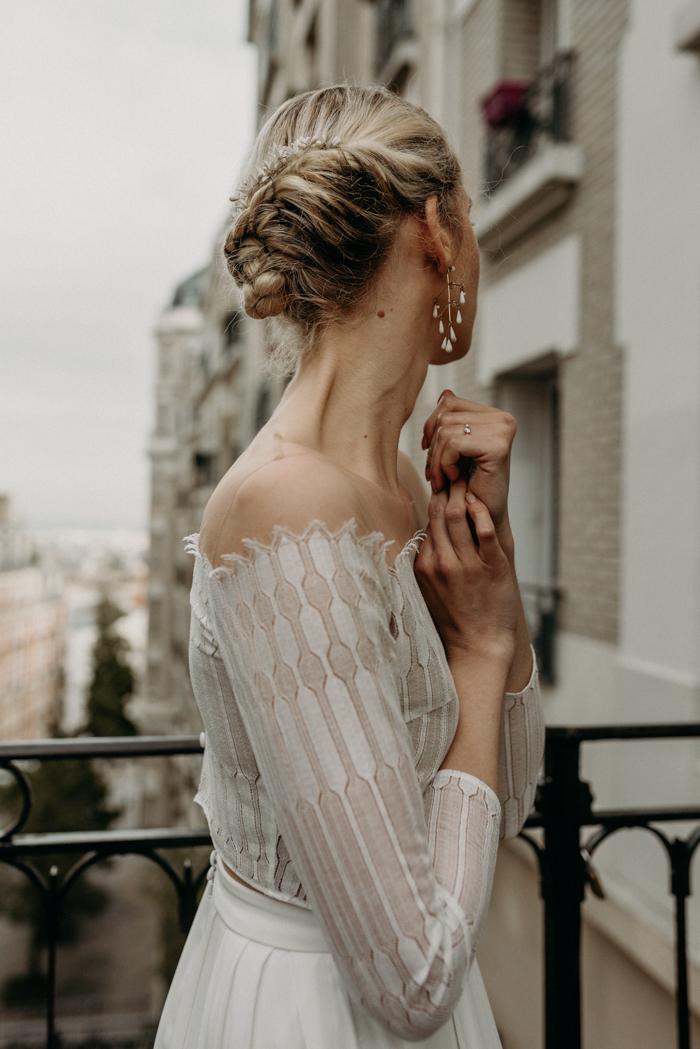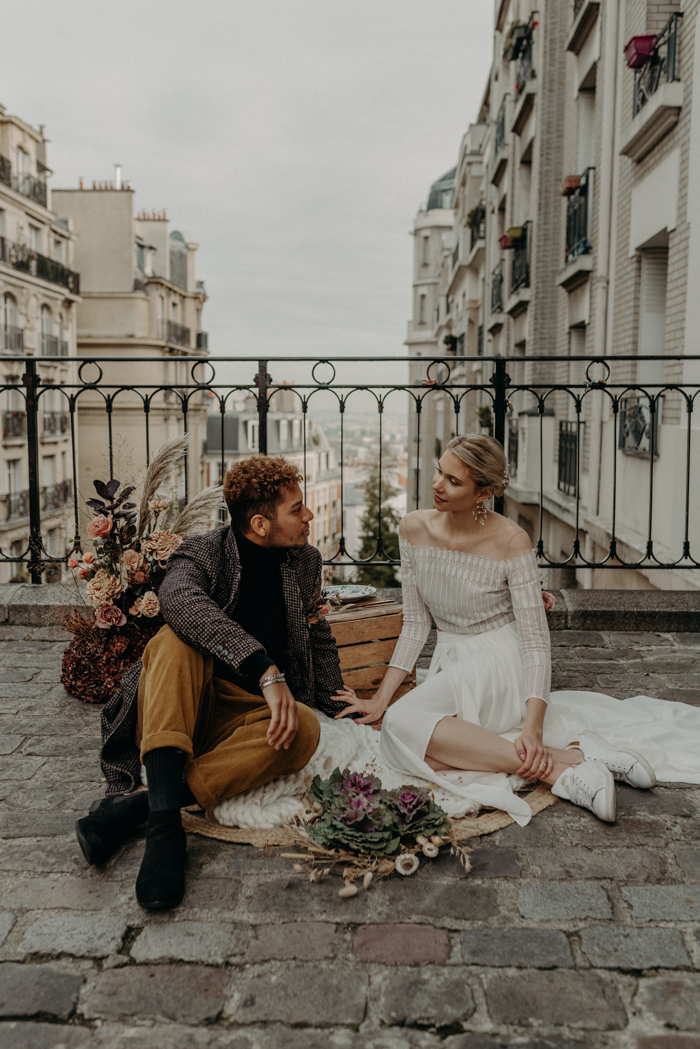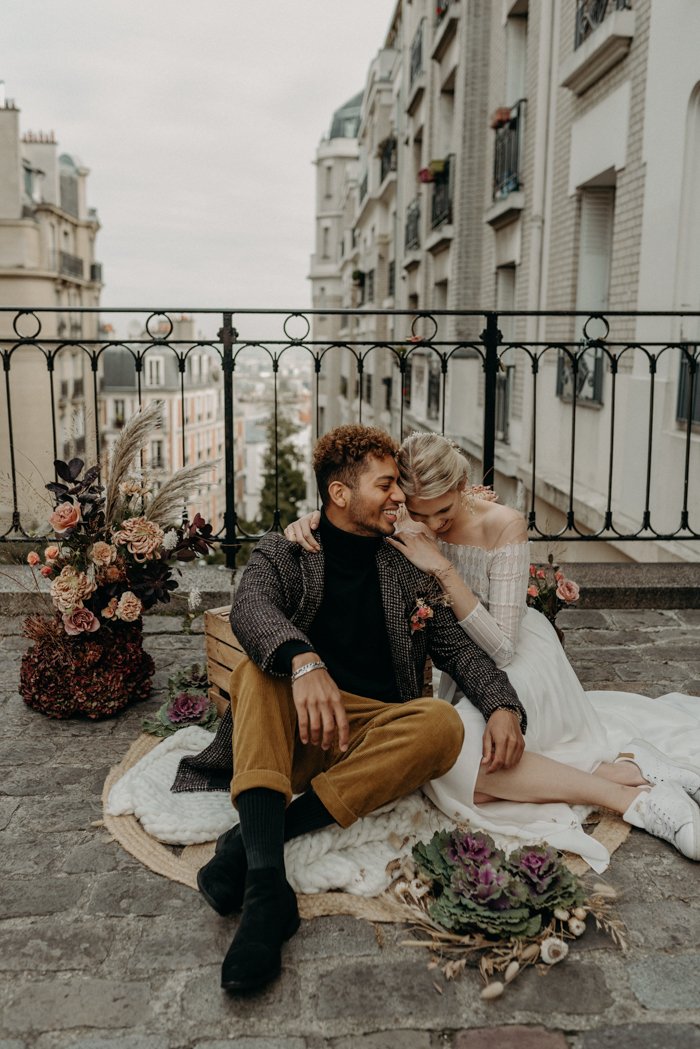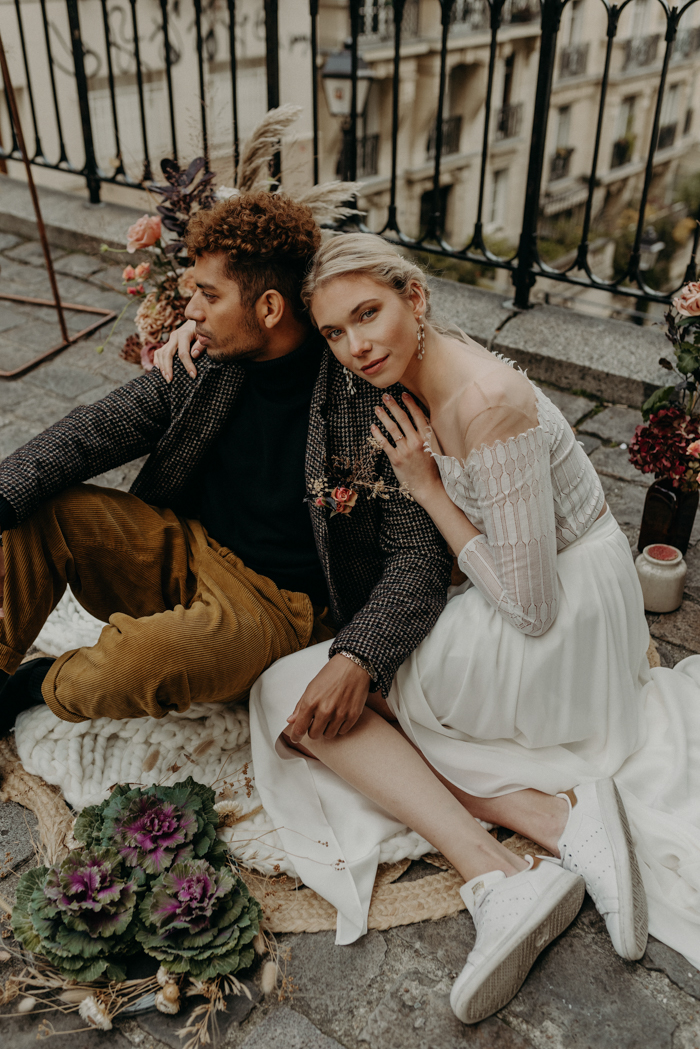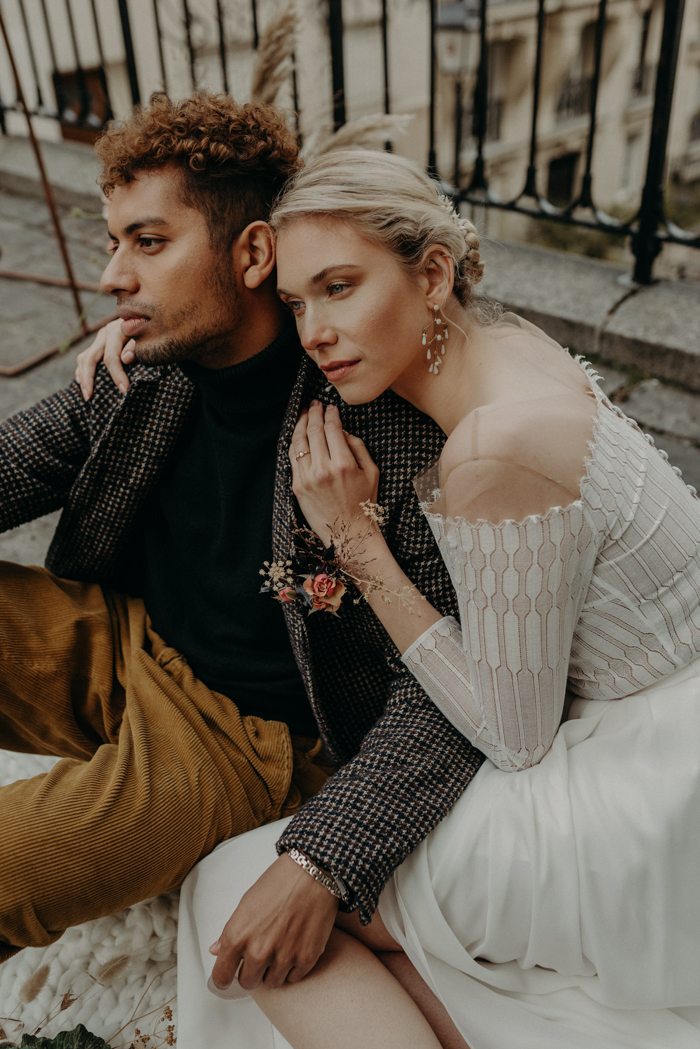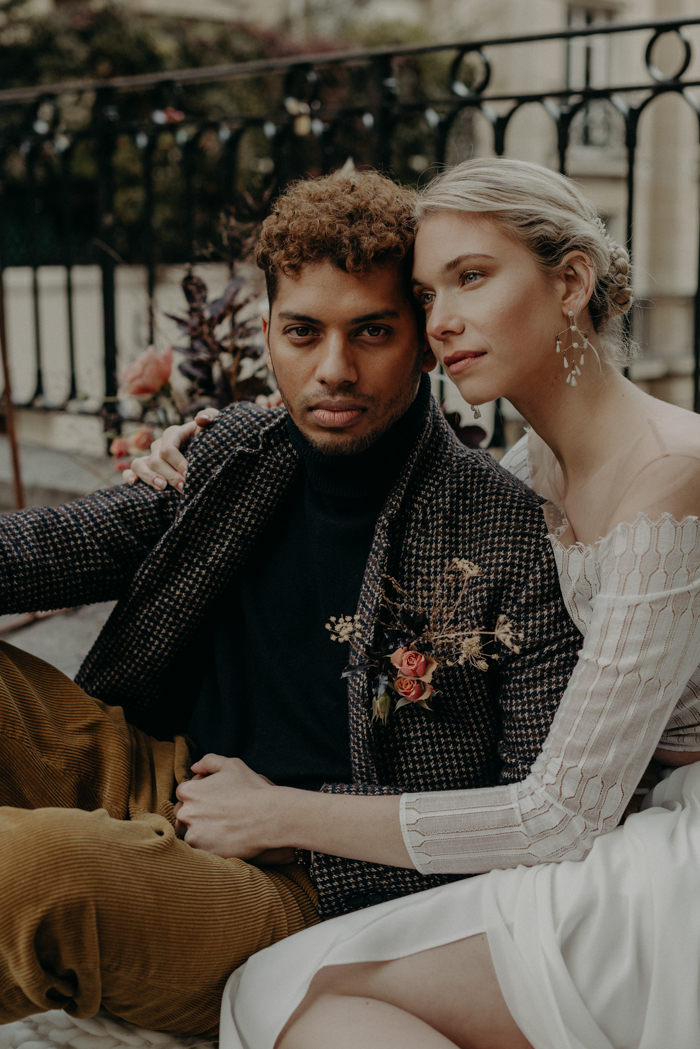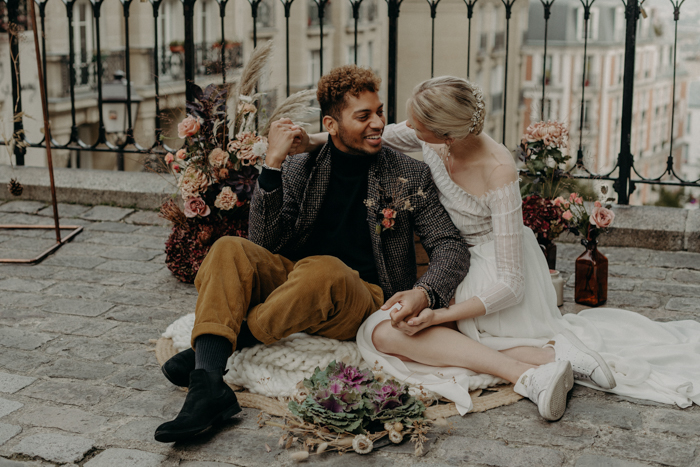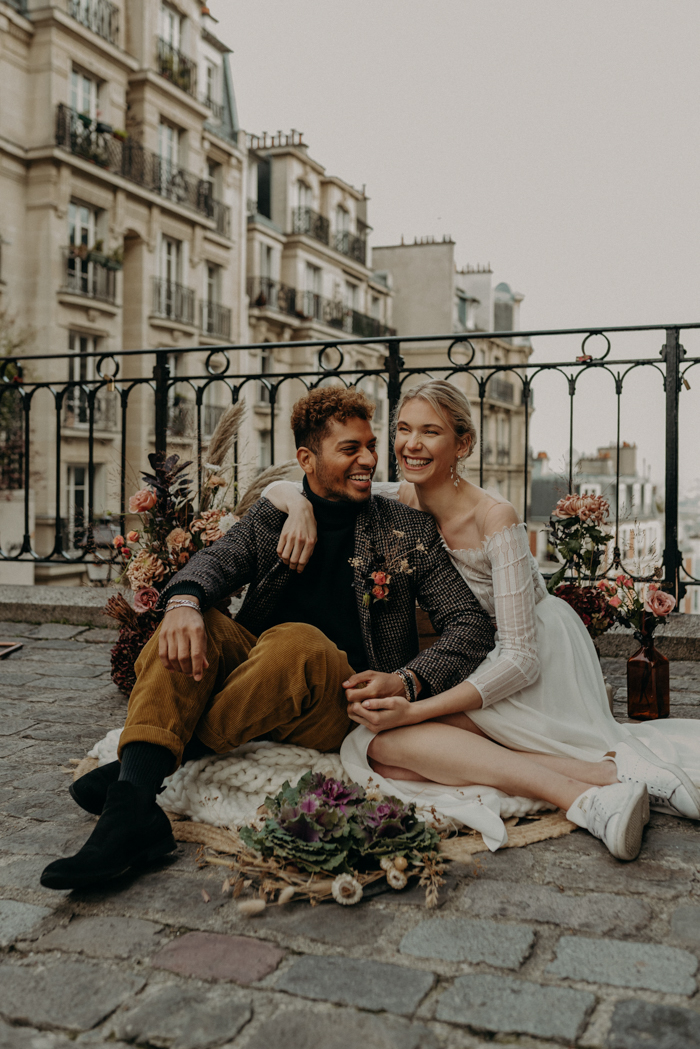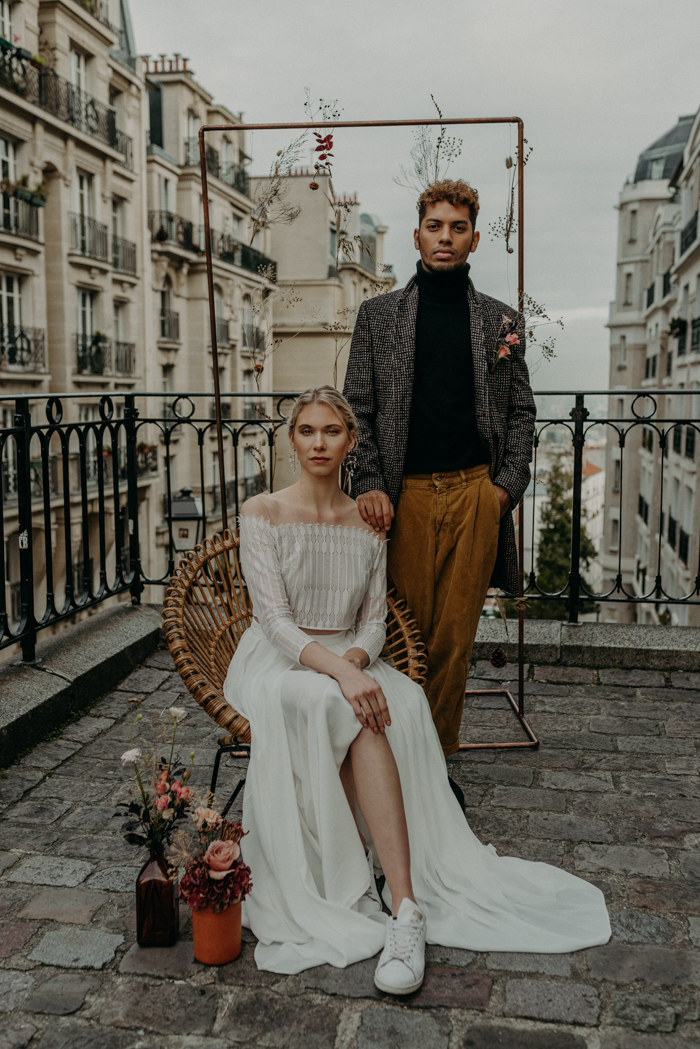 RECOMMENDED READING: The Best Etsy Shops for Vintage Engagement Rings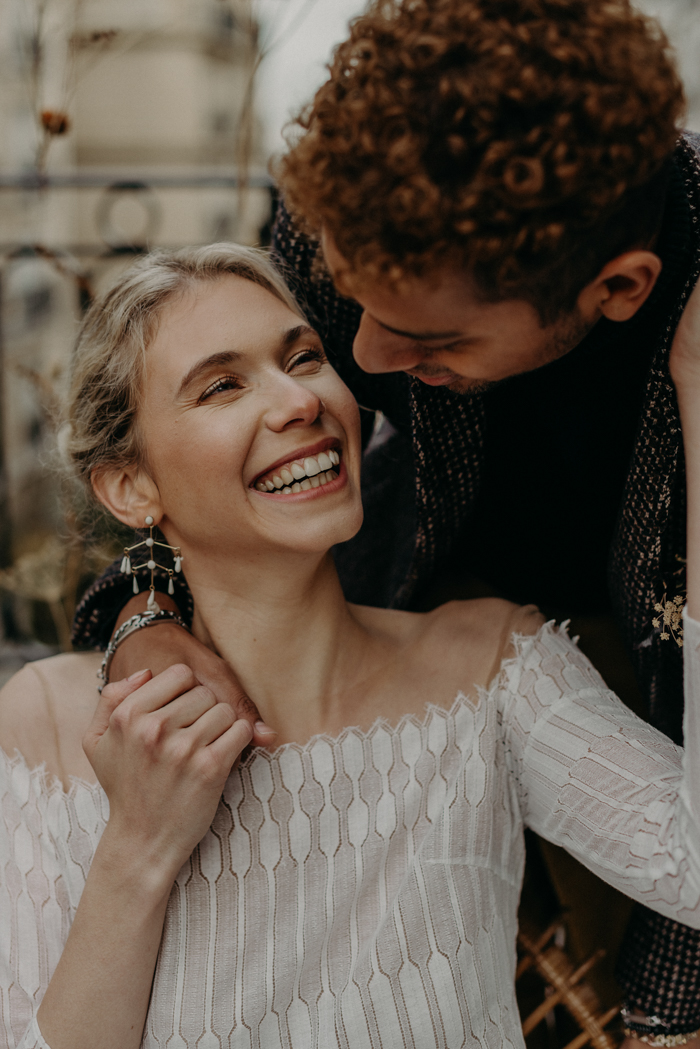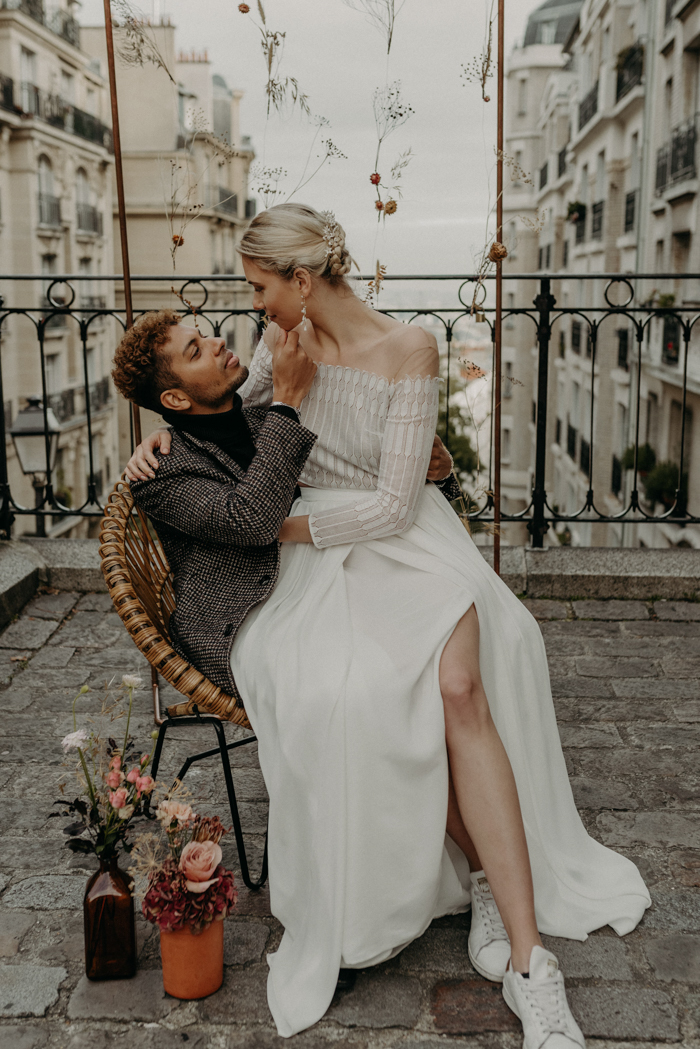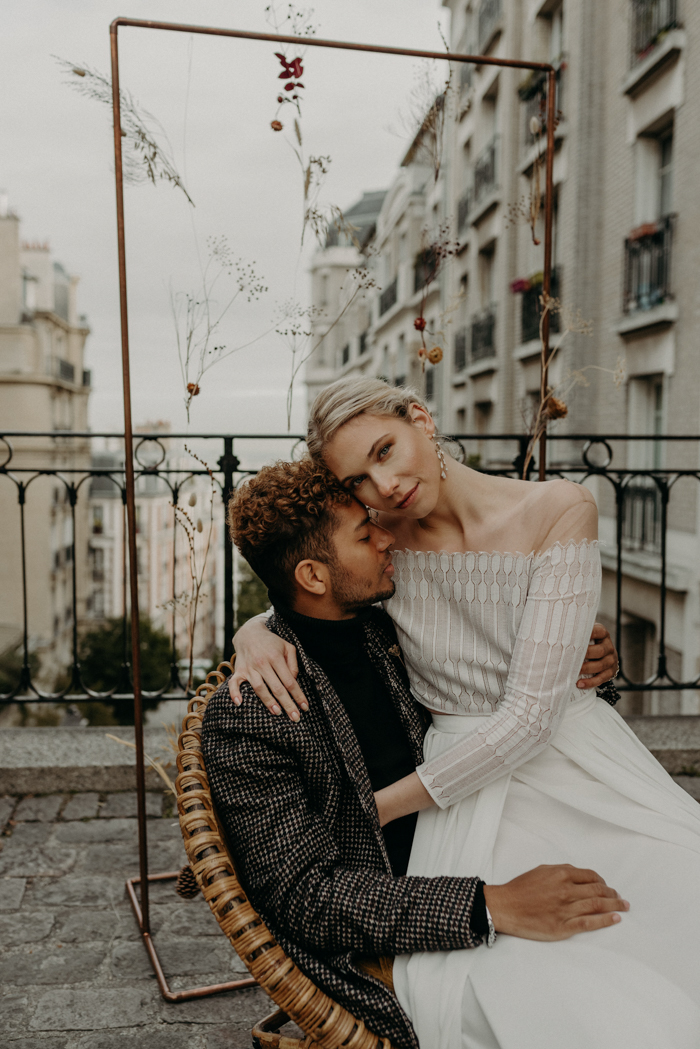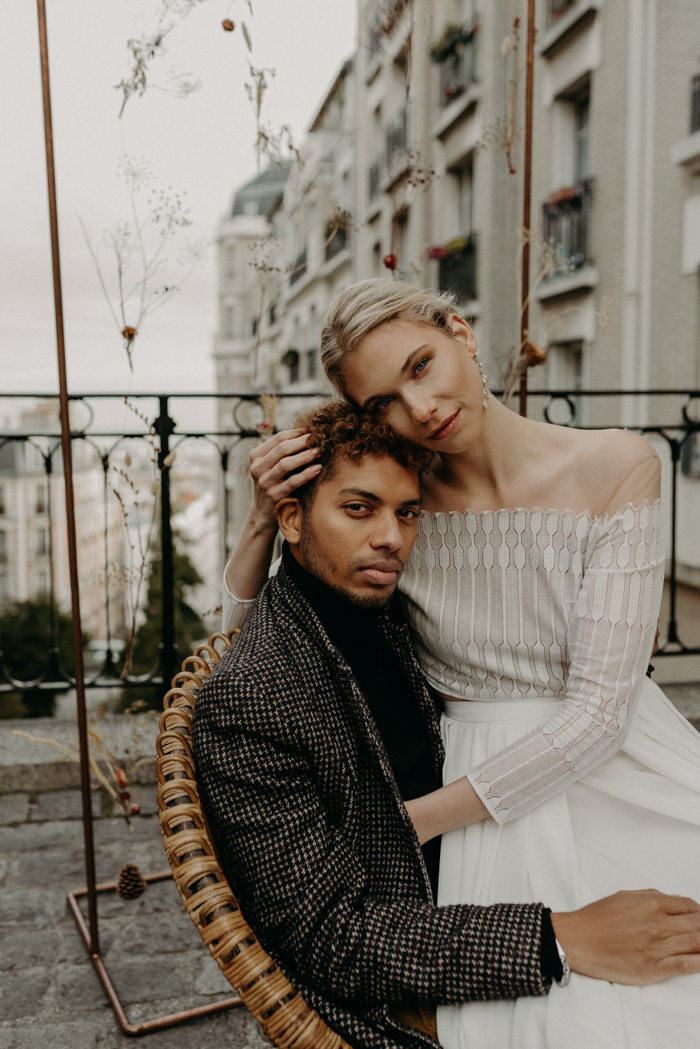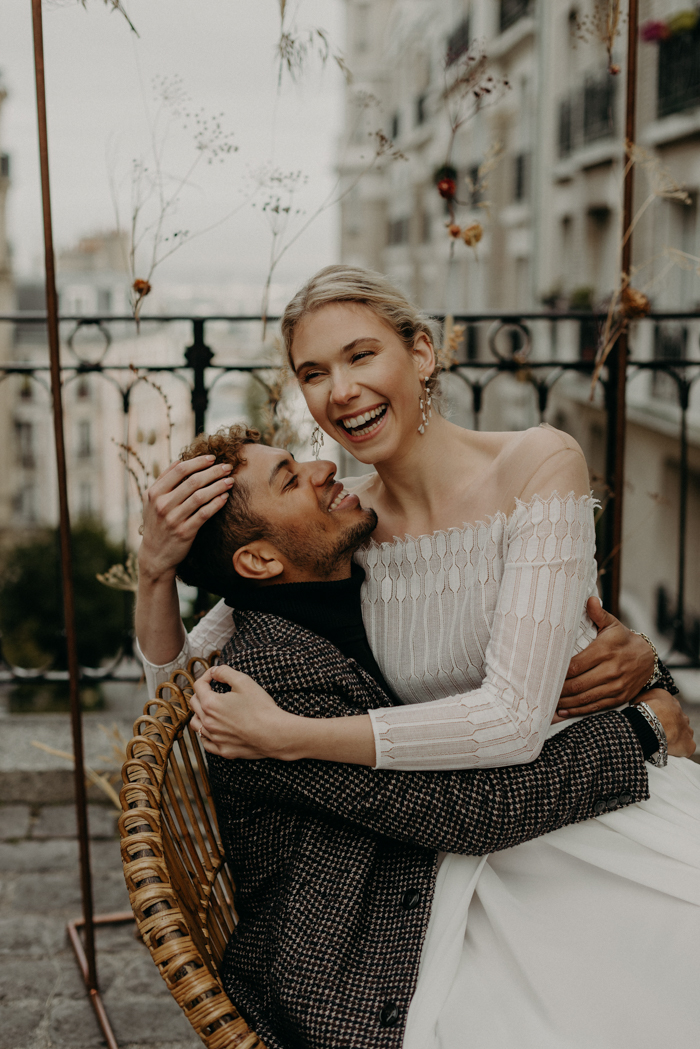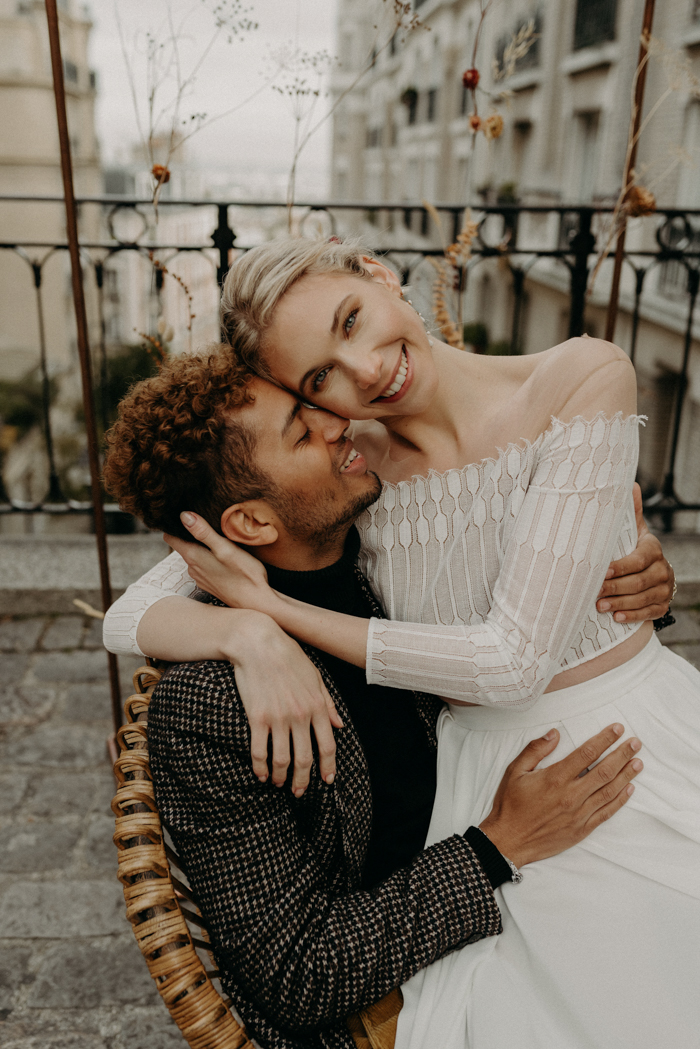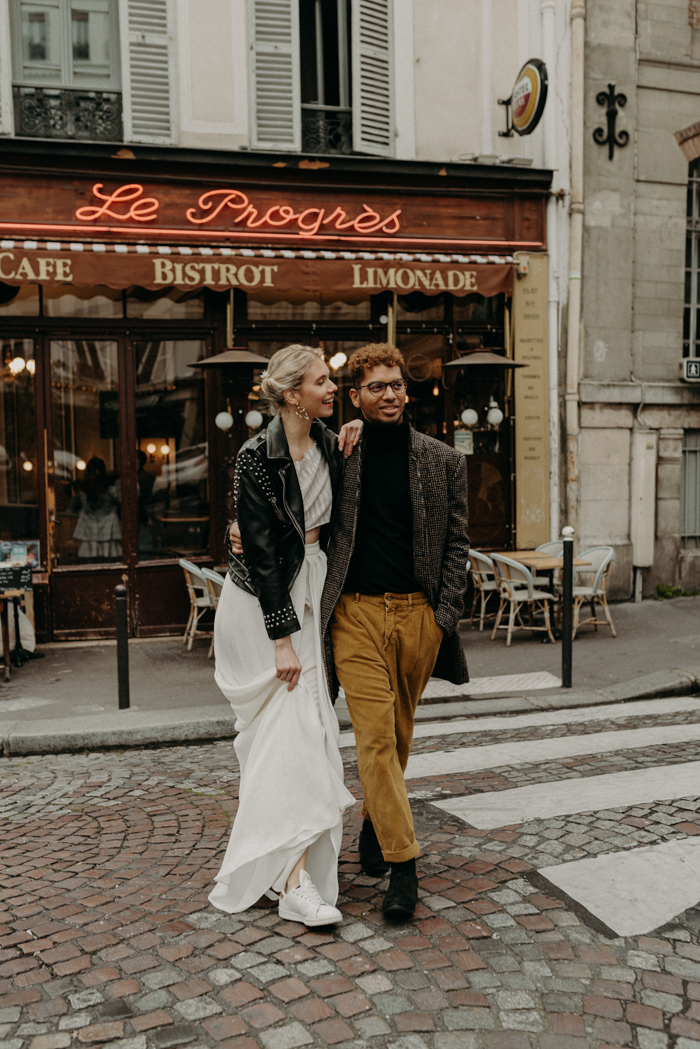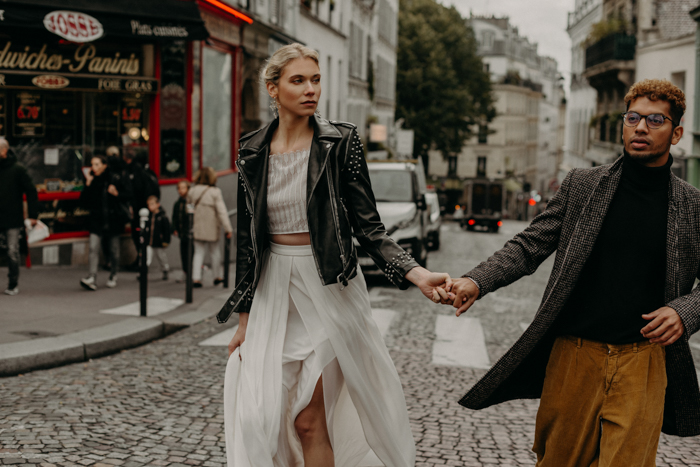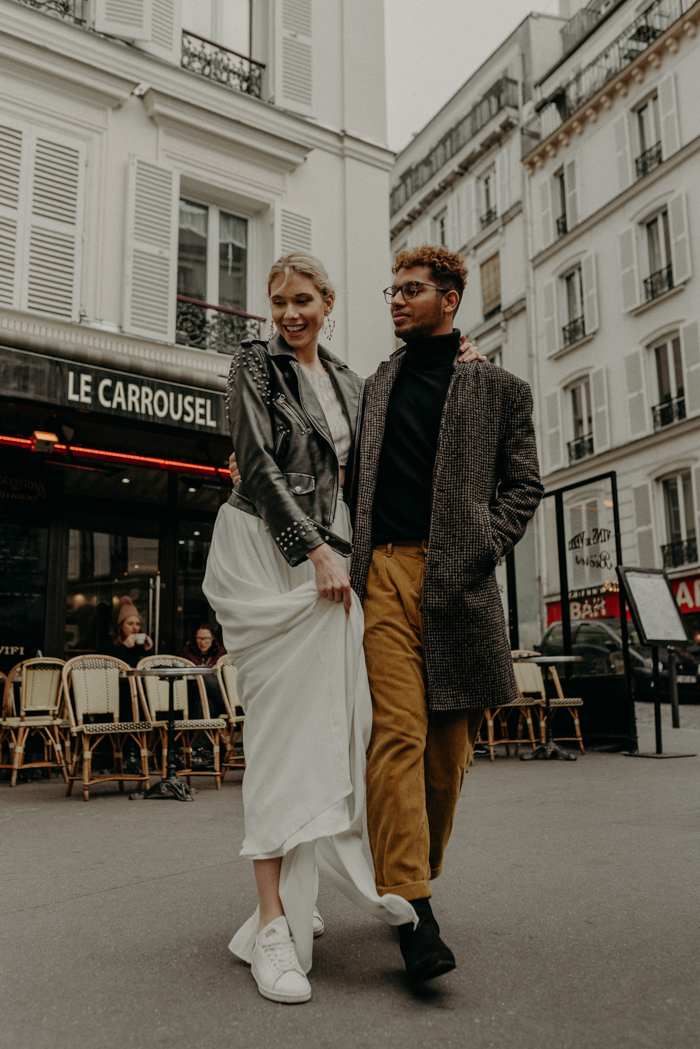 Many thanks to Alejandra Loaiza for sharing this incredible—and incredibly stylish—Paris elopement with Junebug! If you're loving all of these vibes, we have more where this came from.
RECOMMENDED READING: Get Inspired to Ditch Tradition with This Free-Spirited Lisbon Elopement Inspiration