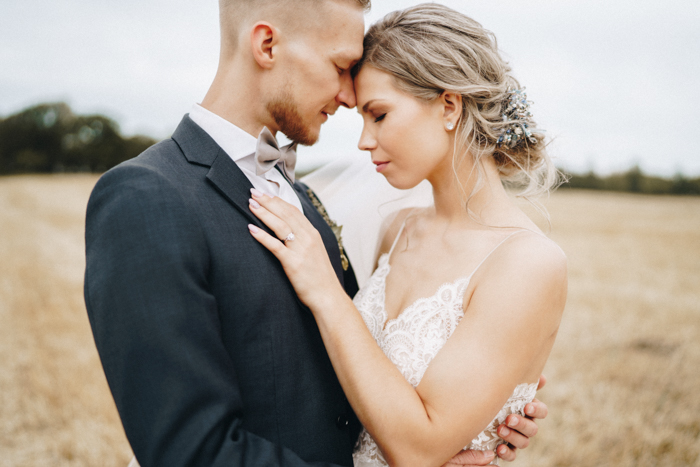 Helena and Jānis always knew they wanted a Latvia countryside wedding, so they made their dreams come true with a tradition-filled day and a party that lasted all night long! We're obsessed with all the perfect little details, like the beautiful invitations Alise Kinasta designed for their special day. And if you love all things pale blue and grey, the reception decor planned by Feja will totally make you swoon. Get ready for a shamanic ceremony, midnight dance party, and so many more incredible moments Elina Upmane captured of this couple's countryside wedding day!
The Couple:
Helena & Jānis
The Wedding:
Private Residence, Latvia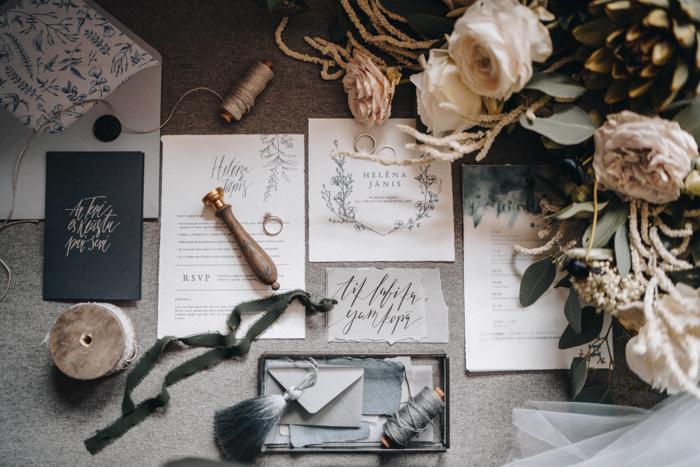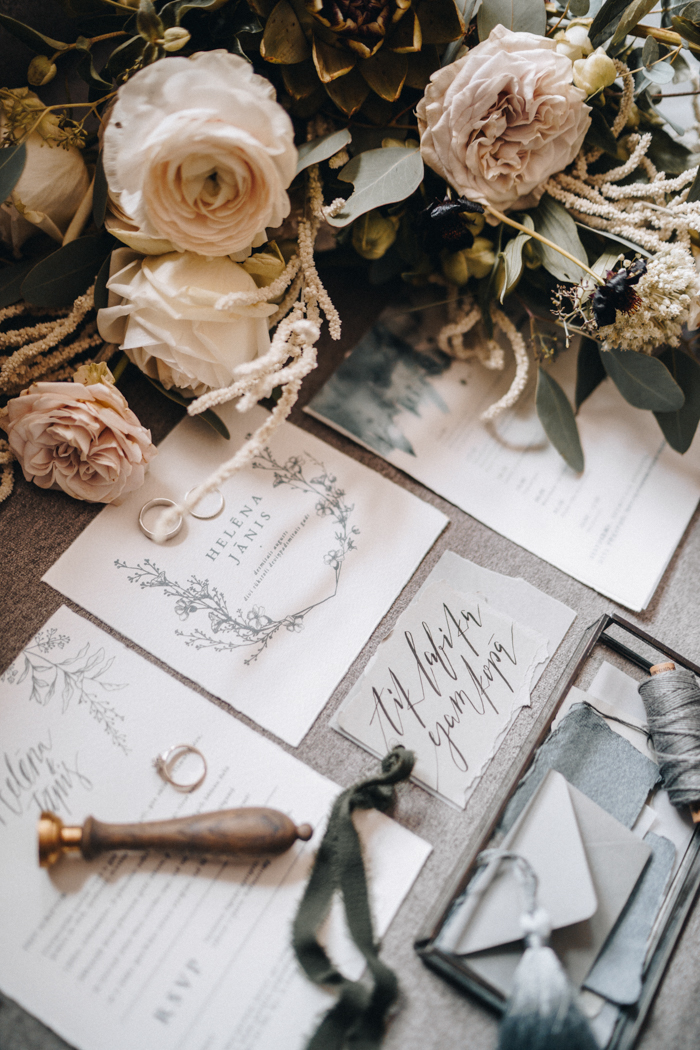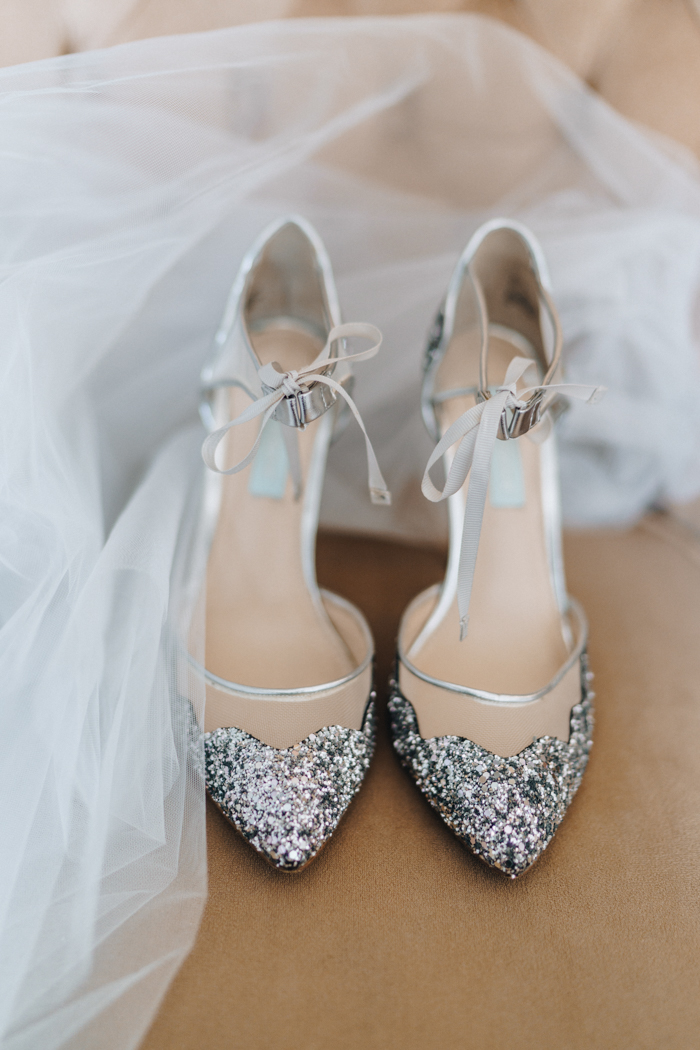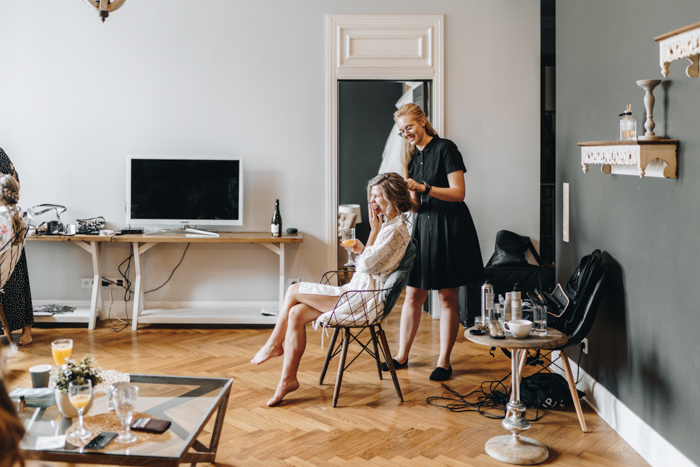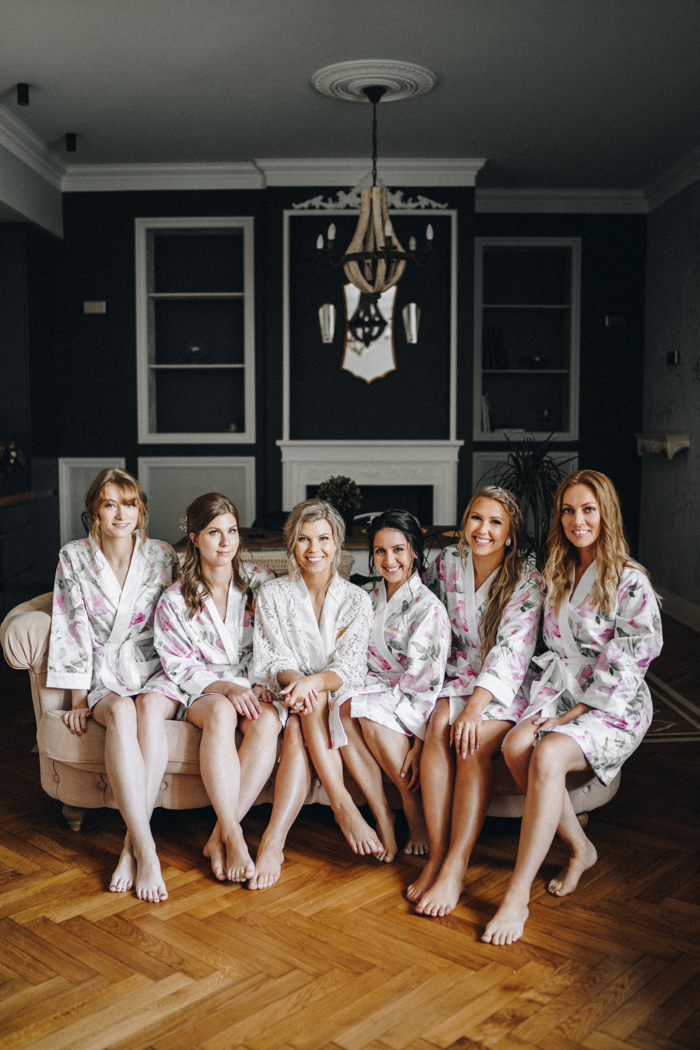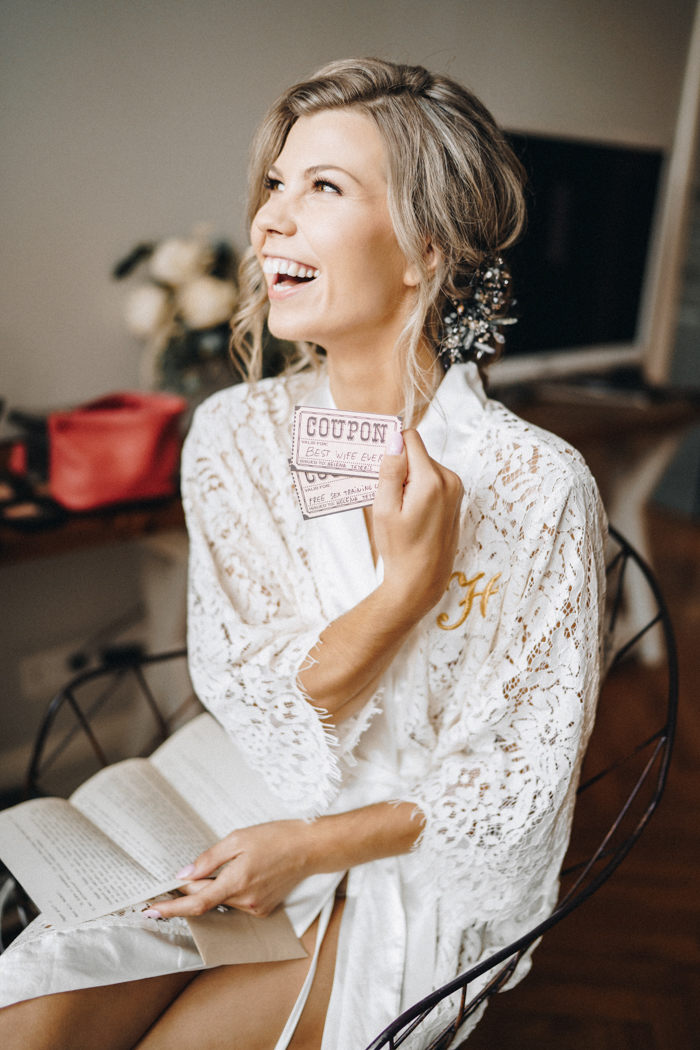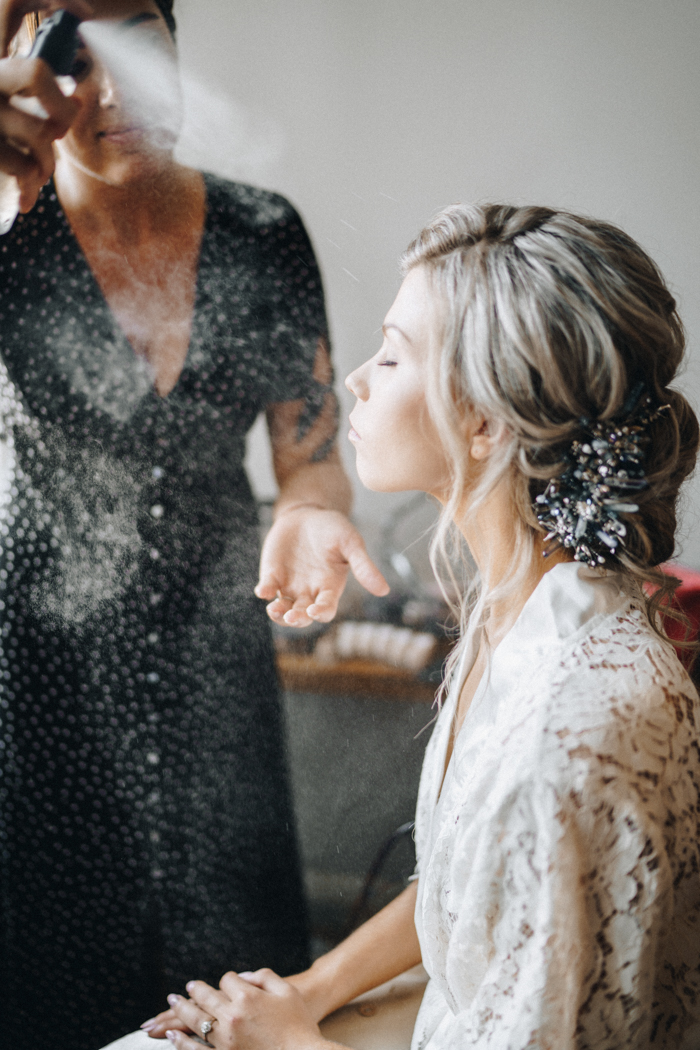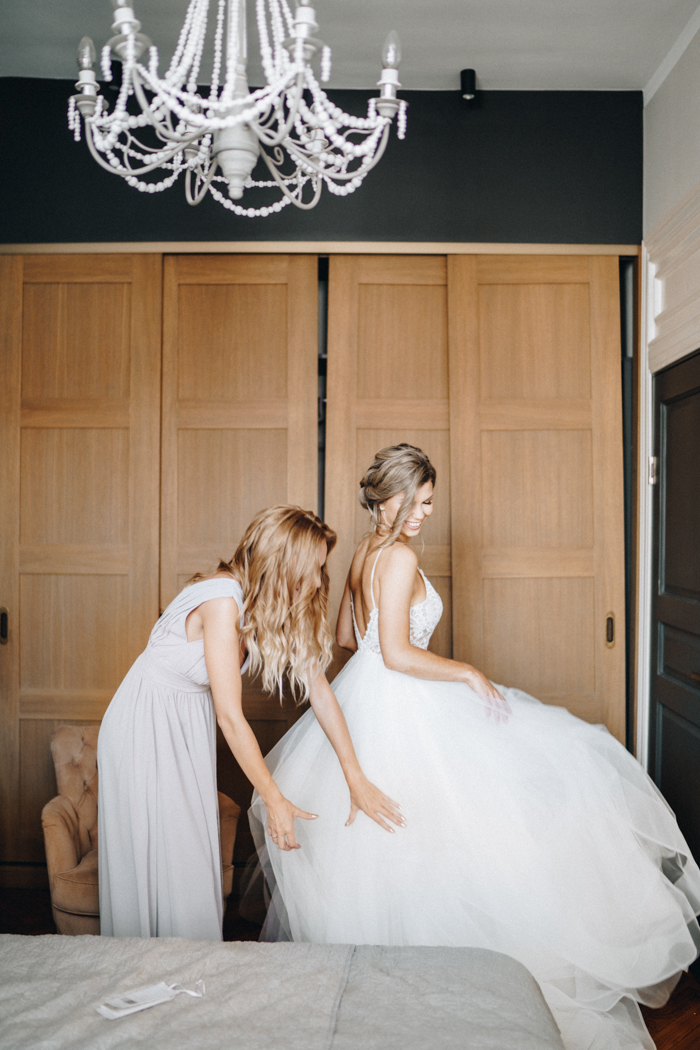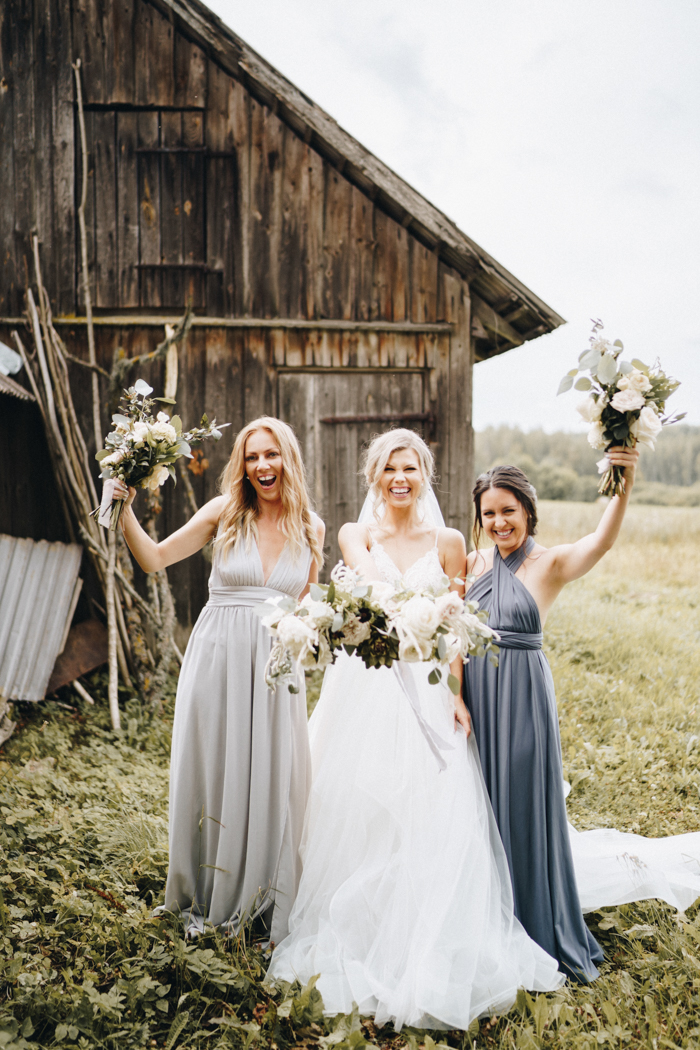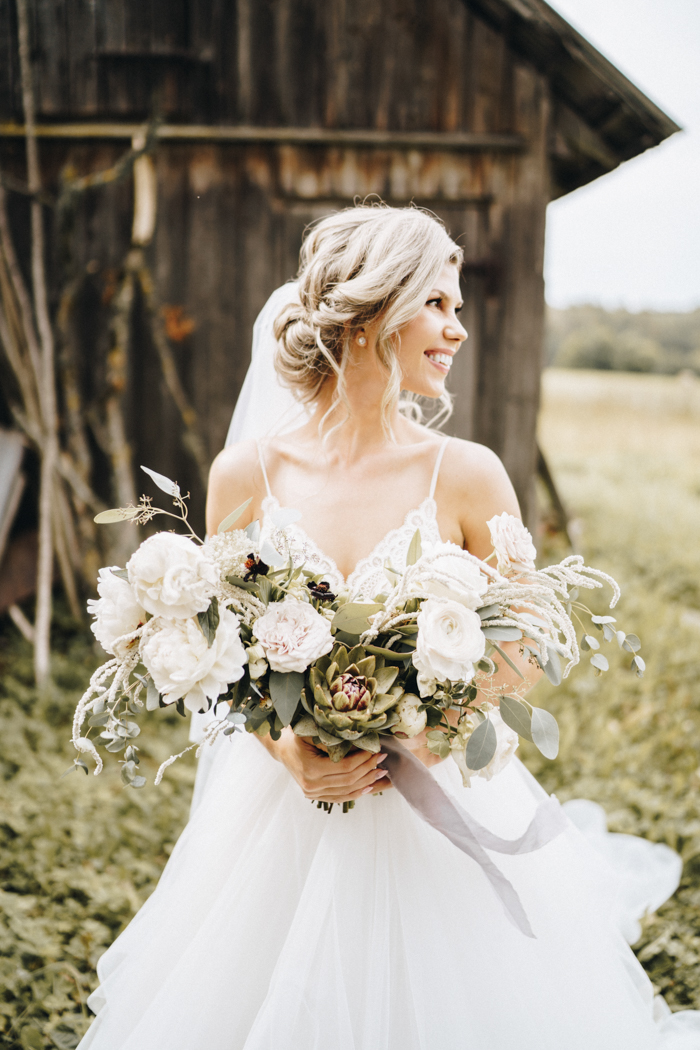 I wanted my look to be unique and timeless, but yet still sexy. I loved the deep back of my wedding dress, the long train, and the see through lace on the top part of my dress. I kept my accessories to a minimal, except I had a very special and talented company in Latvia create a hair accessory to add as an accent to my up-do.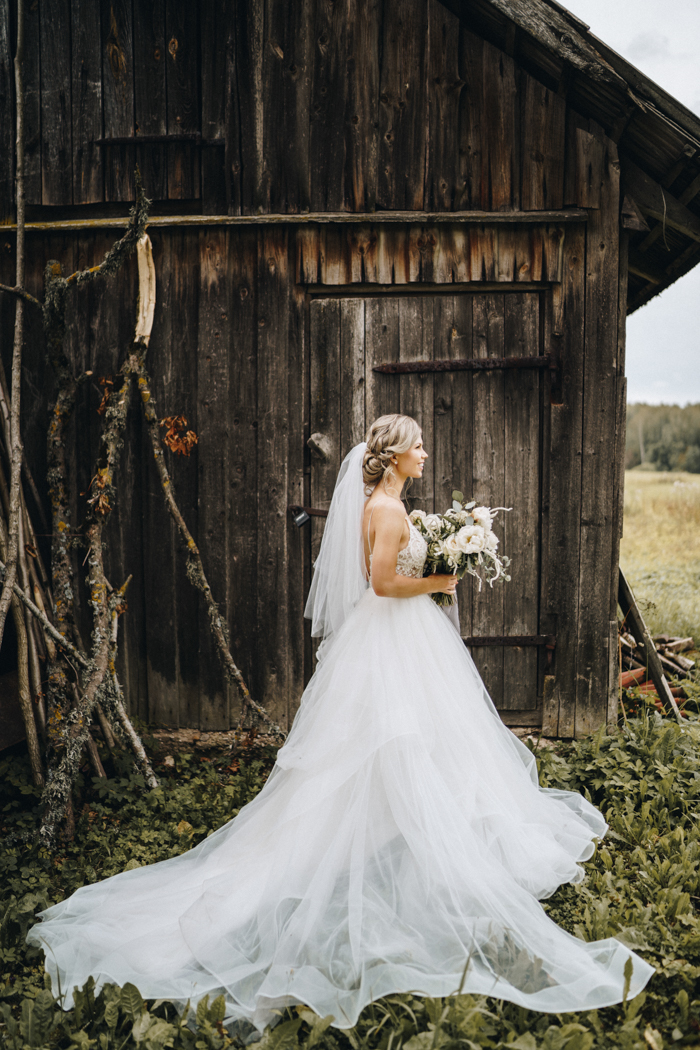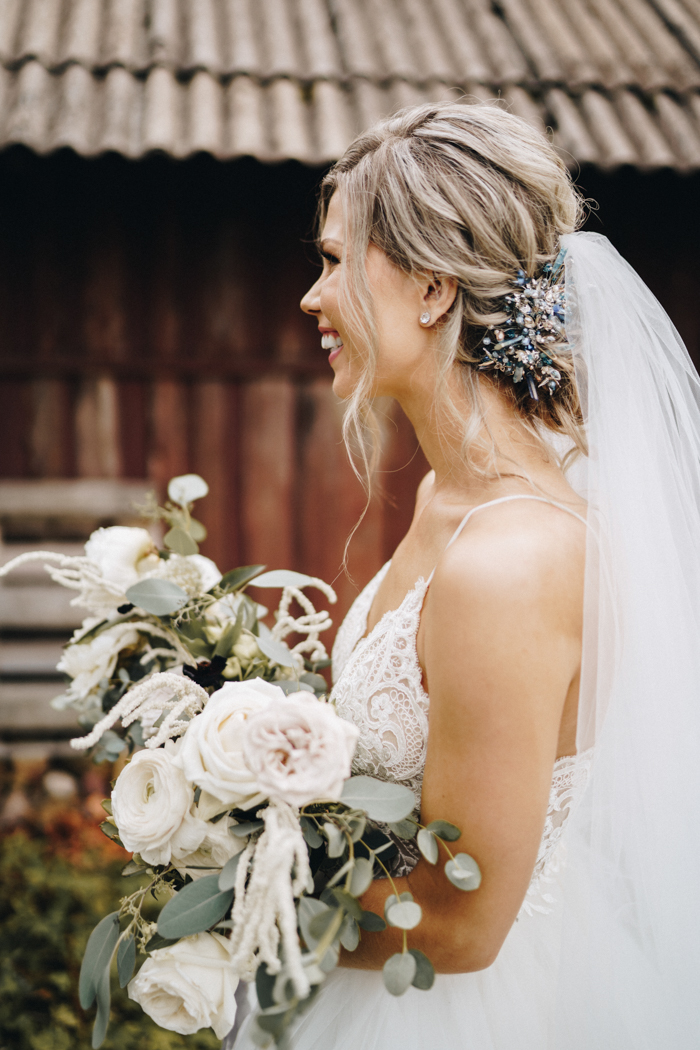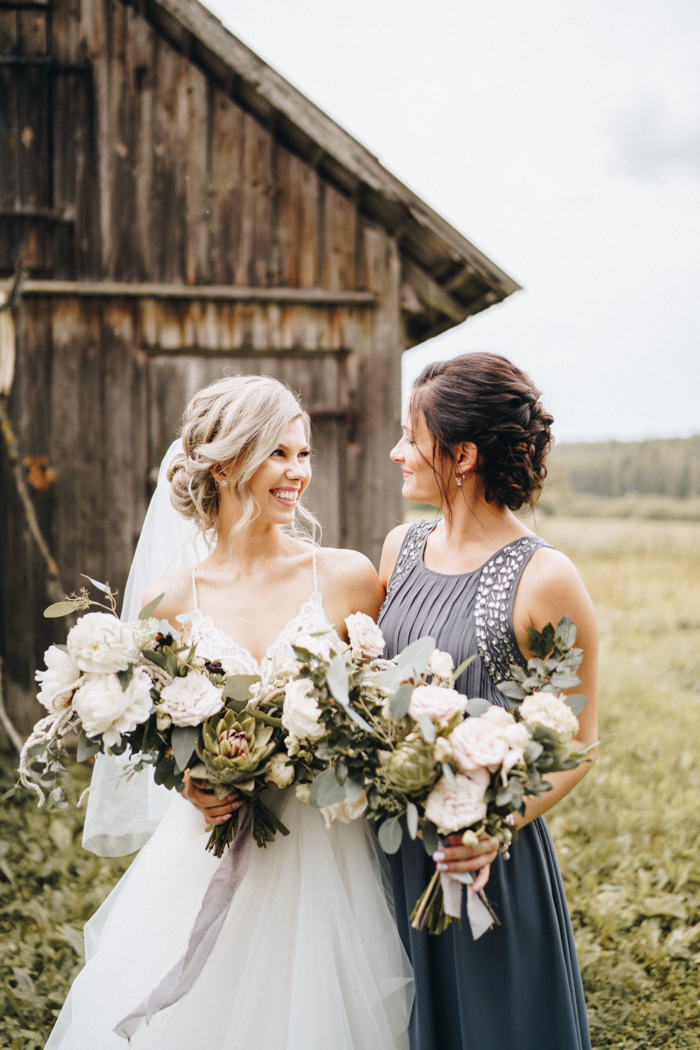 Our ceremony location actually holds a very dear place in both my heart and my husband's families heart. Our ceremony location is at my husband's families countryside house. The countryside house was actually gifted to my sister in law (husbands sister), by her godmother. The godmother grew up in that house in the 1930's, but when the Russians invaded Latvia, and deported the Latvians to Siberia, the godmother lost her family and family home. After returning from Siberia to Latvia, the godmother went back to her family's house to find other people living there.. she fought for very very many years to get her families house back, and won. Because of my sister in law's godmother, we were able to have our ceremony in the beautiful countryside, by the house the godmother had grown up in, and say "I do" in front of a huge, old and beautiful Oak tree.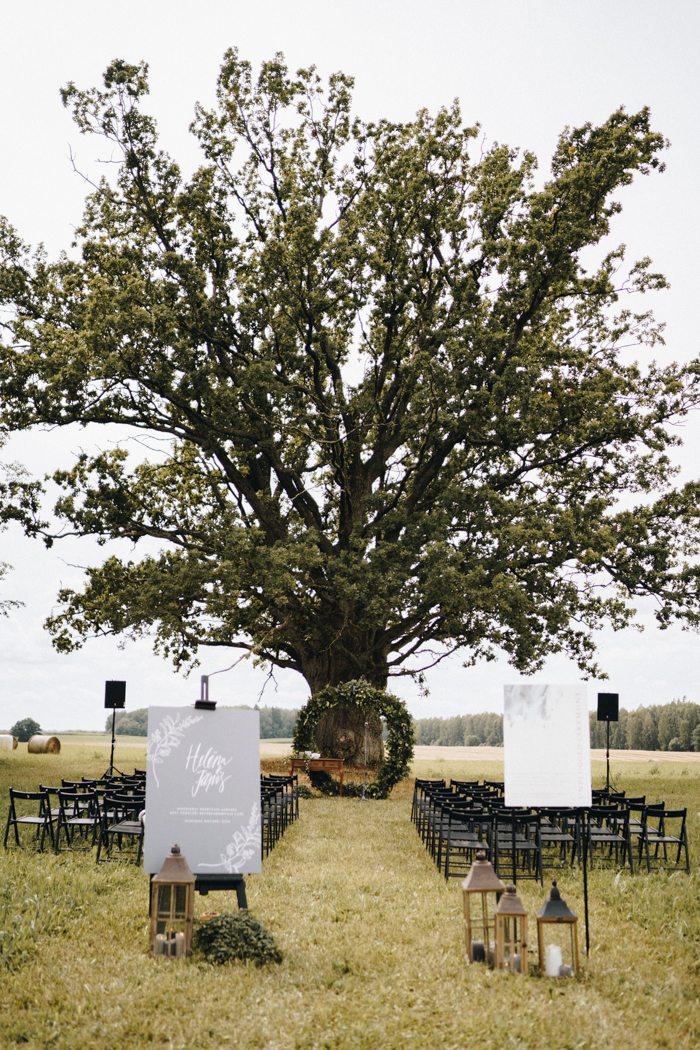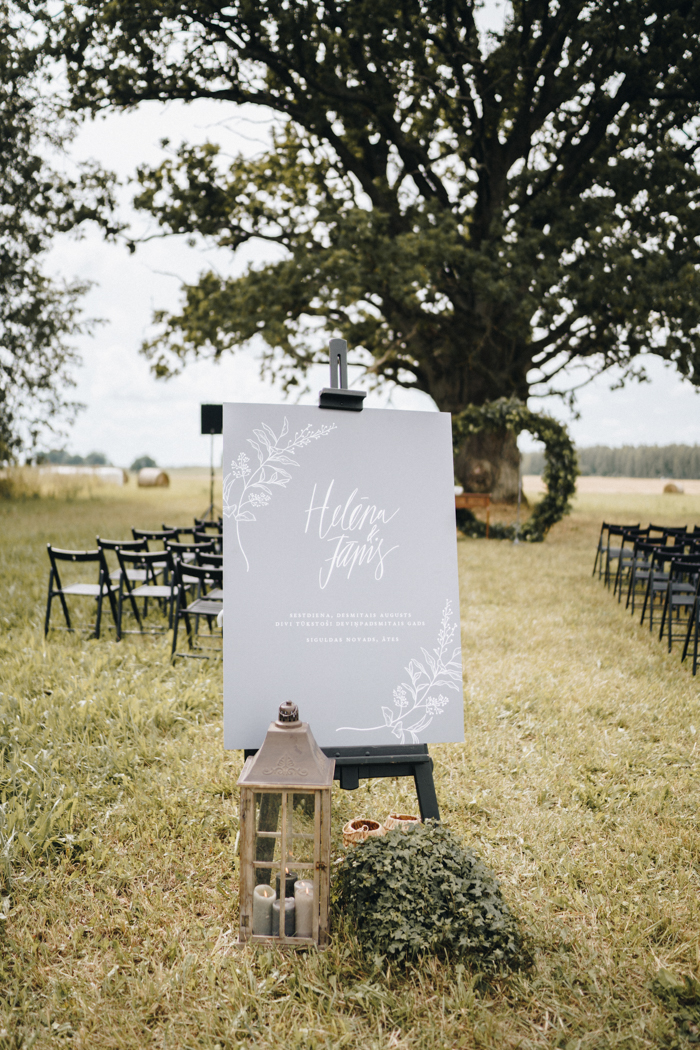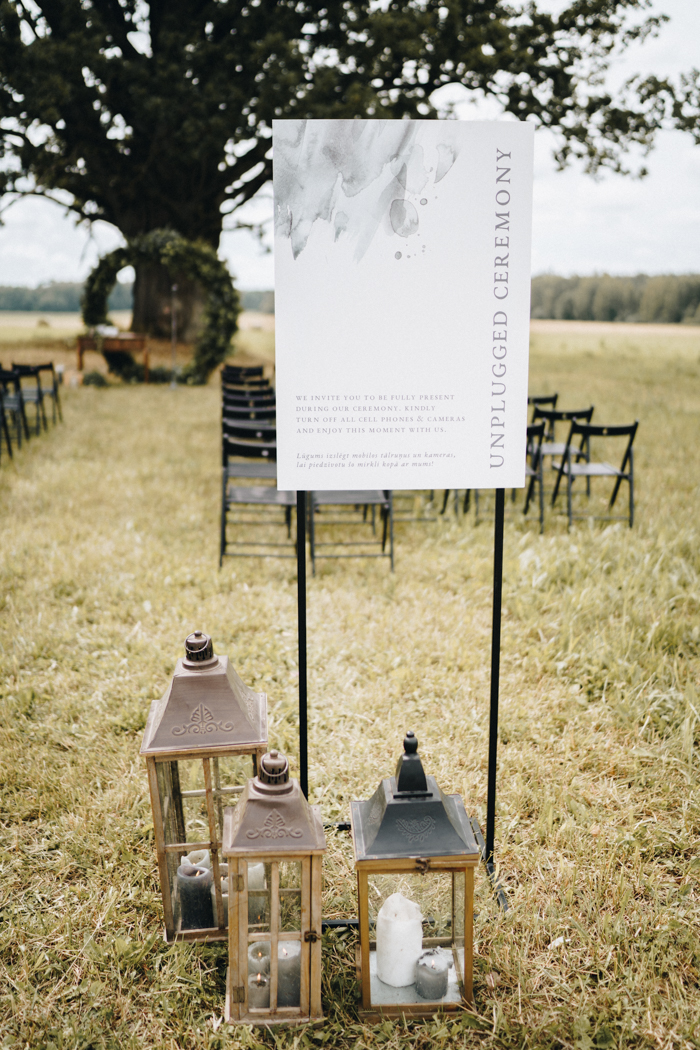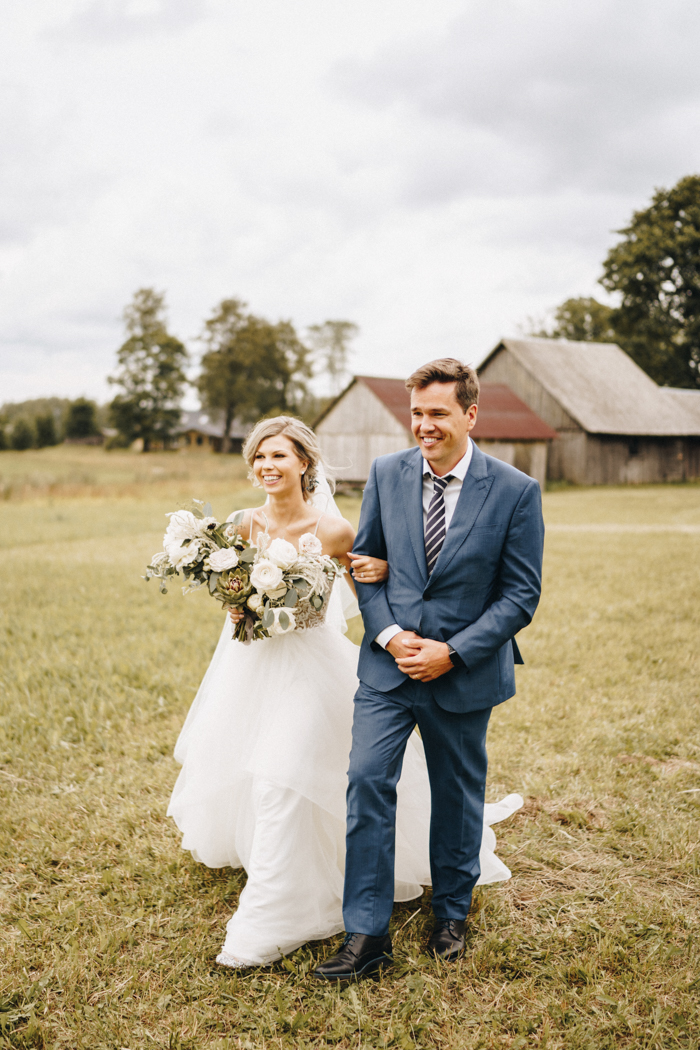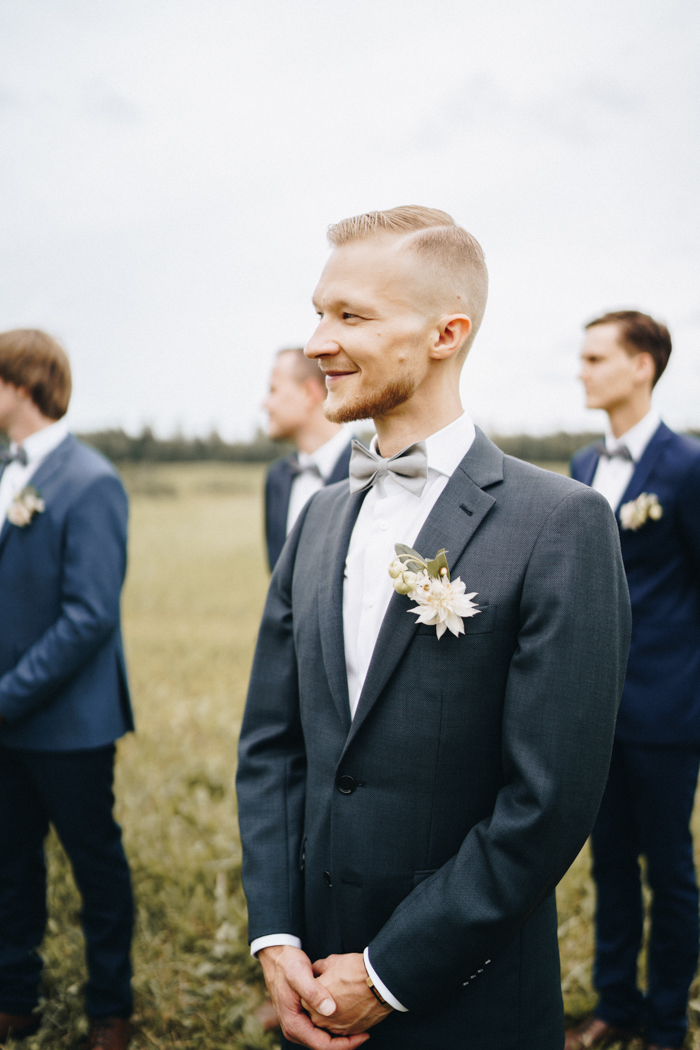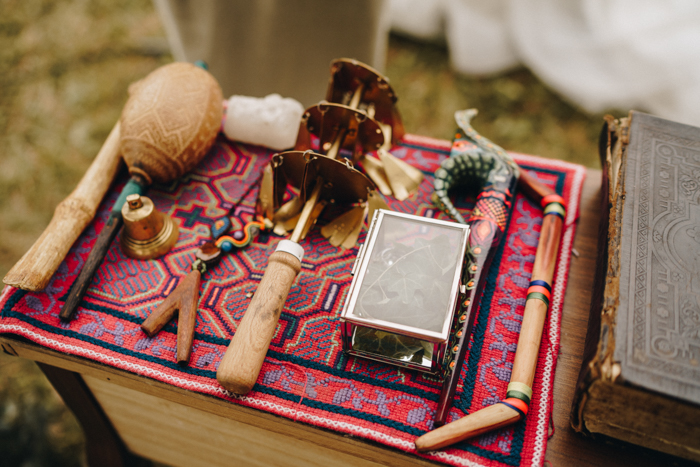 We had a shaman as our commissioner, she walked around our ceremony location prior to the ceremony starting to clear the energy with sage. We also had asked that she remind everyone we wanted to one to use their phones during our ceremony, as my husband and I wanted everyone to be present during our special moment.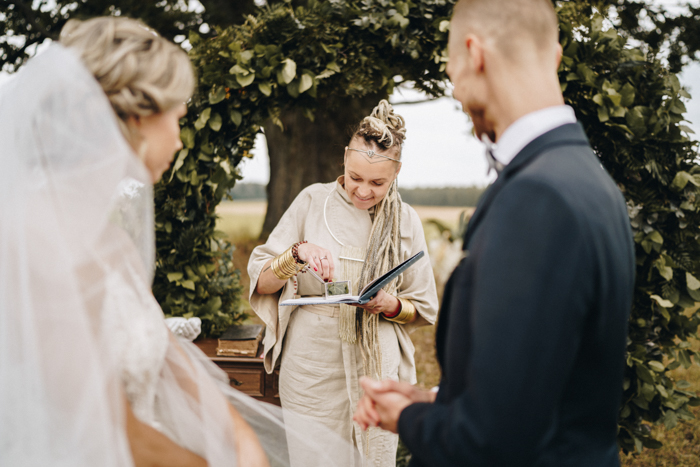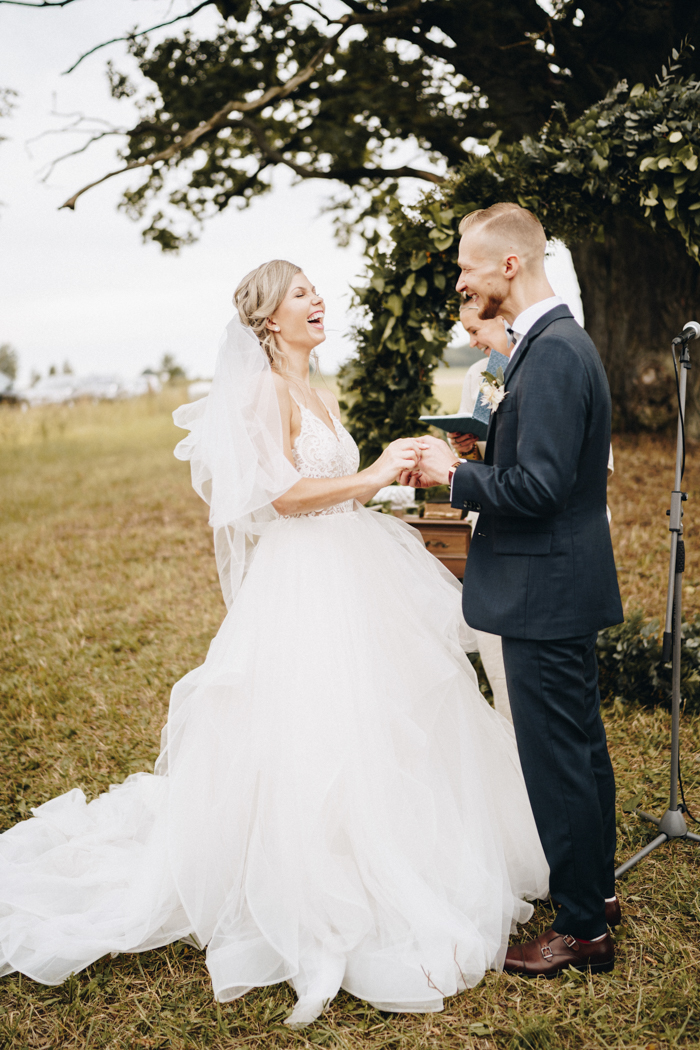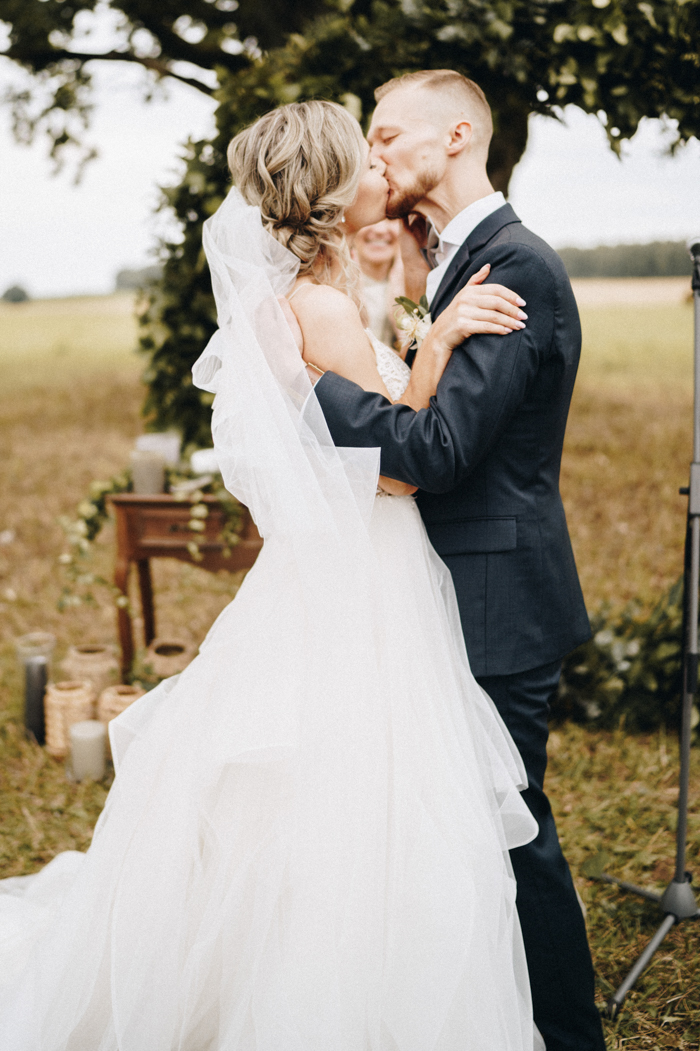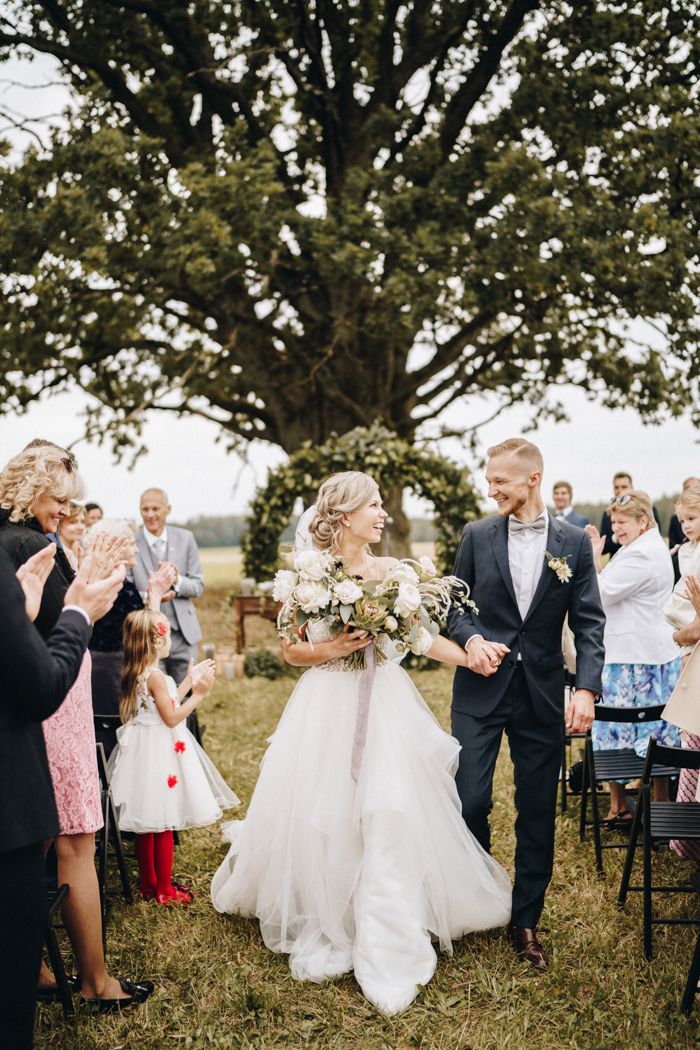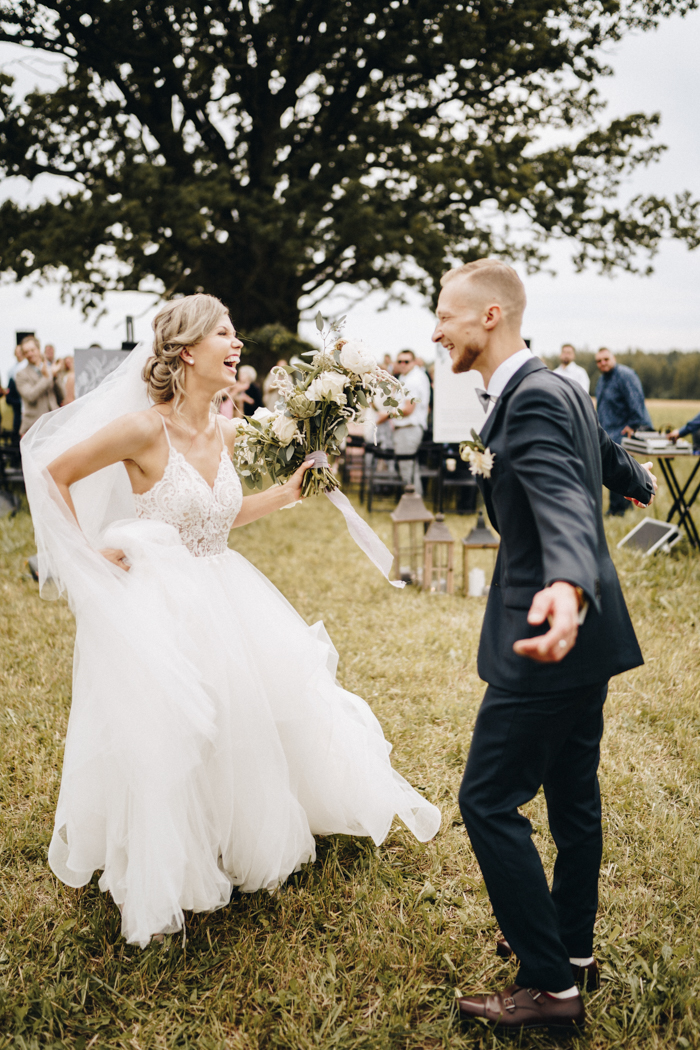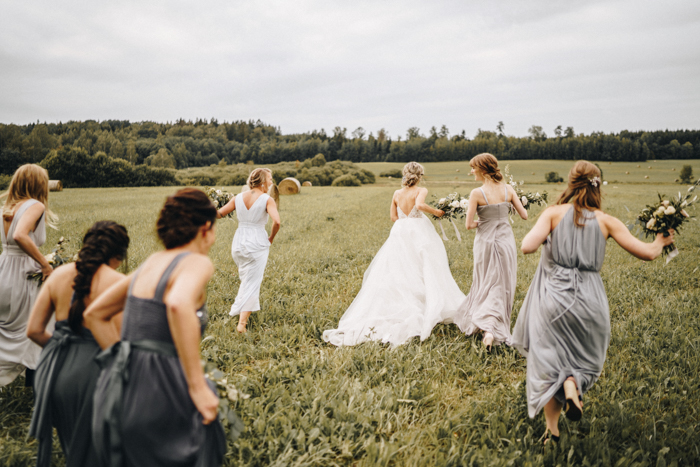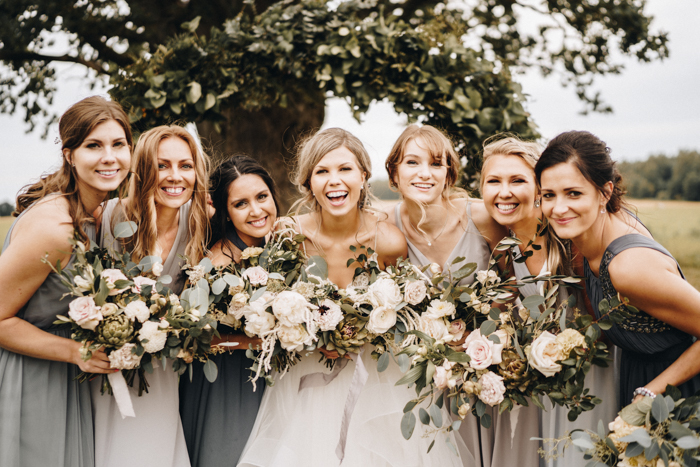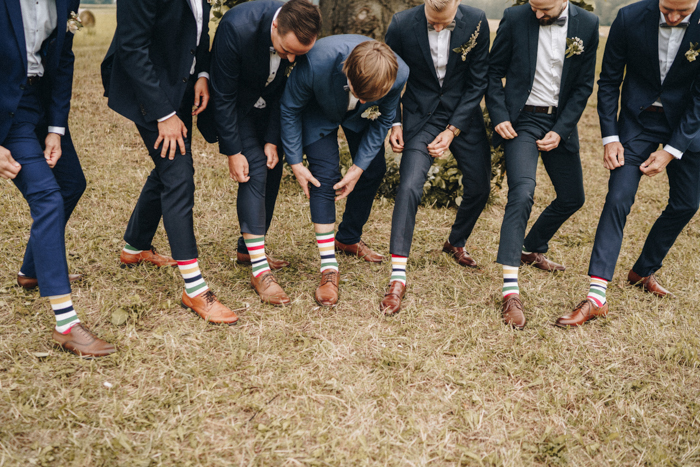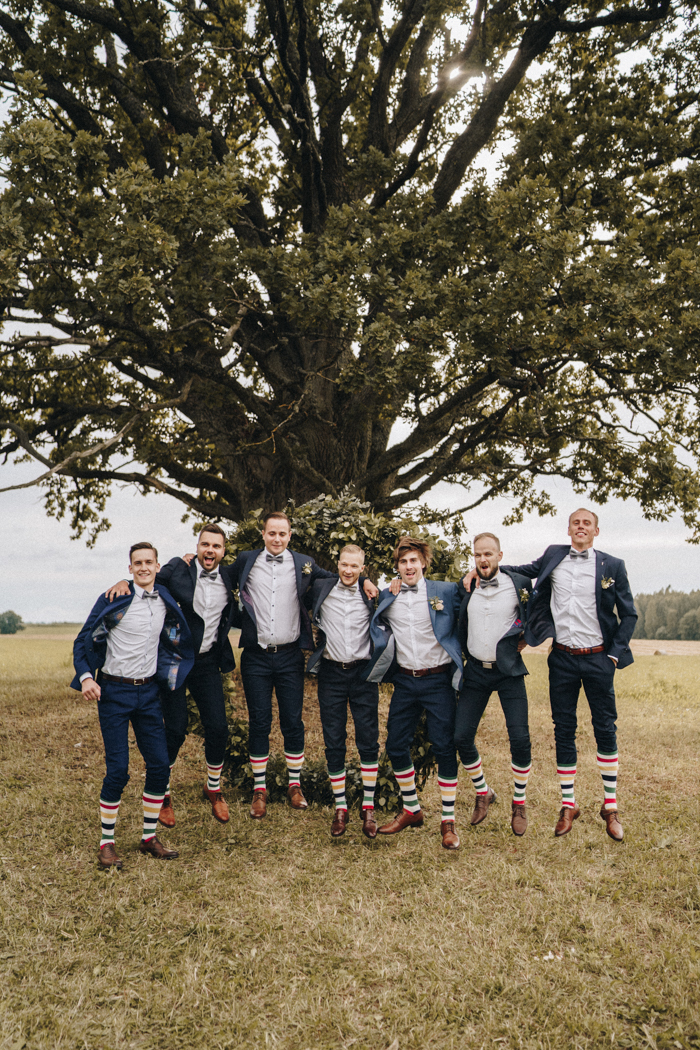 Planning a wedding in a whole different country and different time zone was HARD. The most significant piece of advice I was given, that hit me hard was " Don't get caught up in planning the wedding you want, but focus on the marriage you want" I can imagine for so many couples, all these tiny detailed decisions can sometimes lead to feeling overwhelmed and butting heads.. but at the end of the day it's the two people that are getting married, and there should never be a huge fight simply over wedding planning.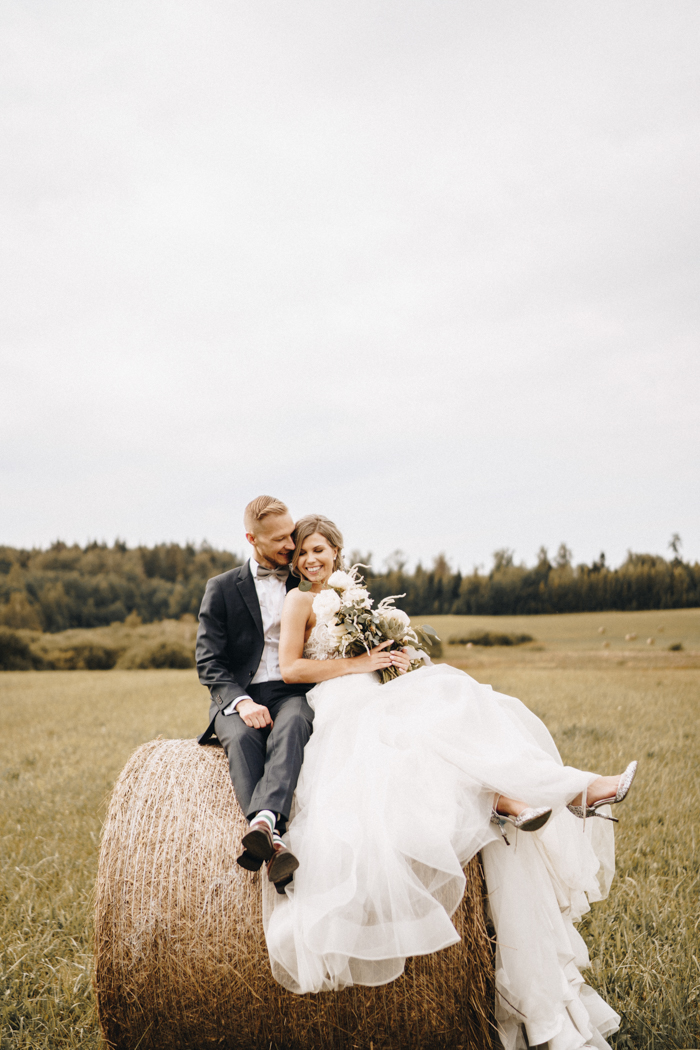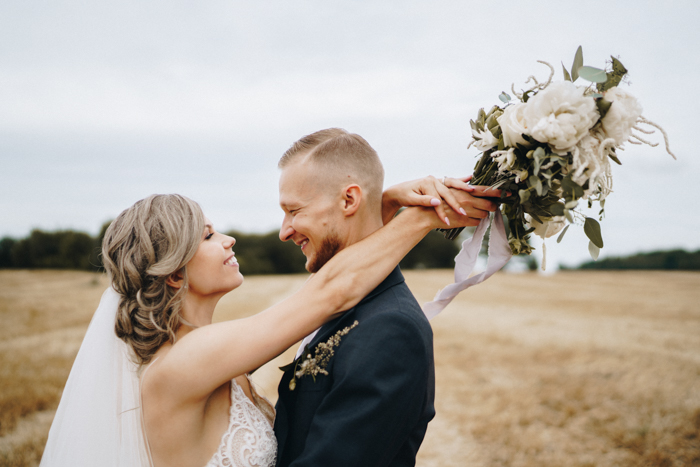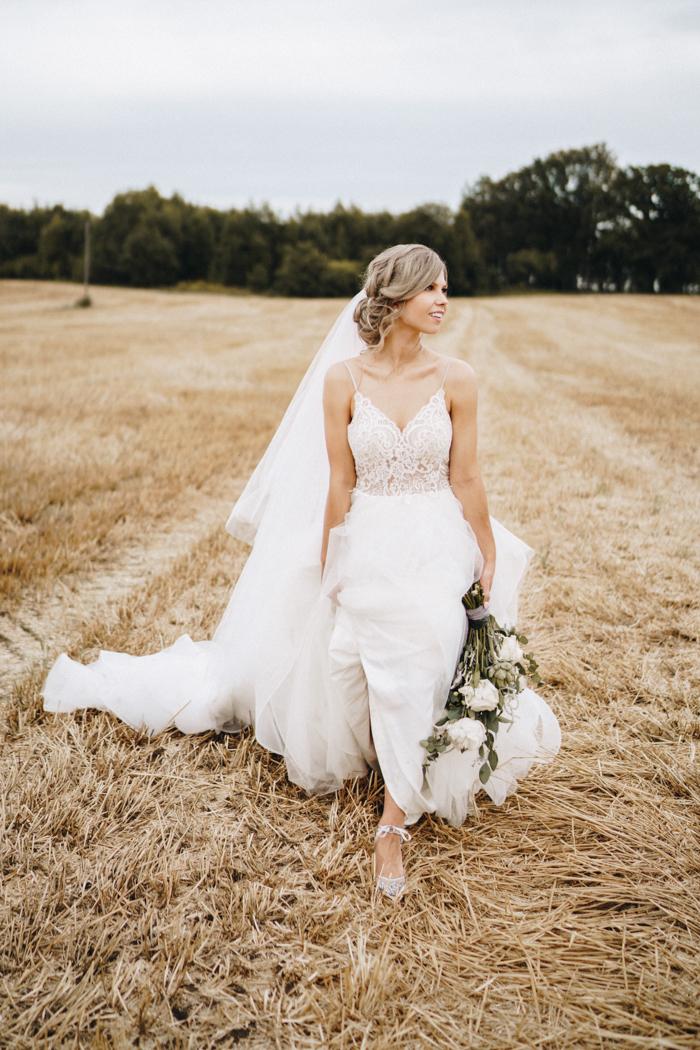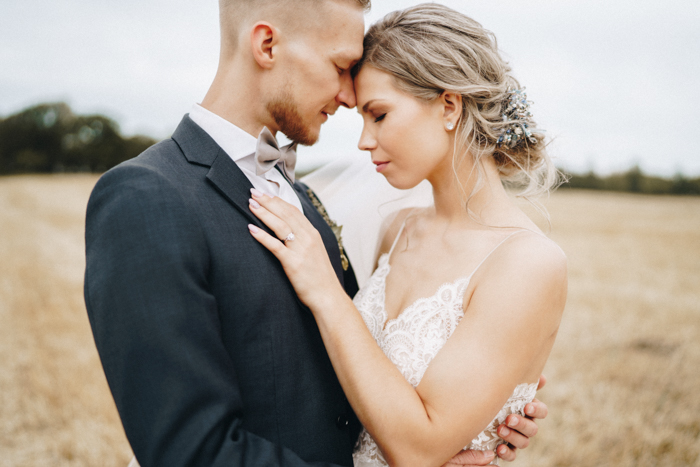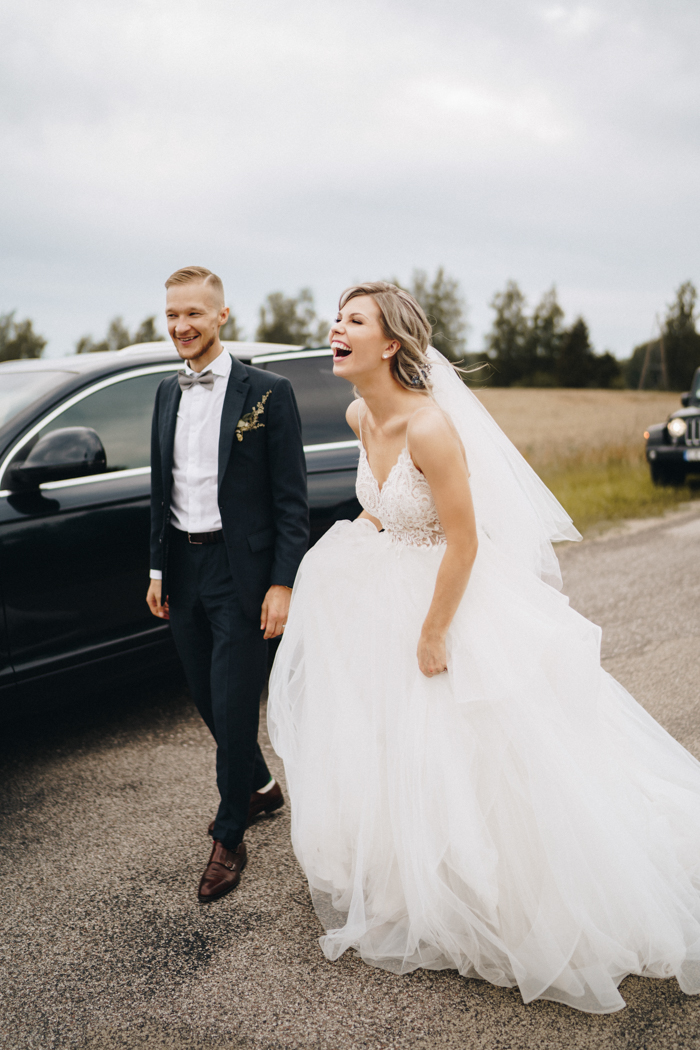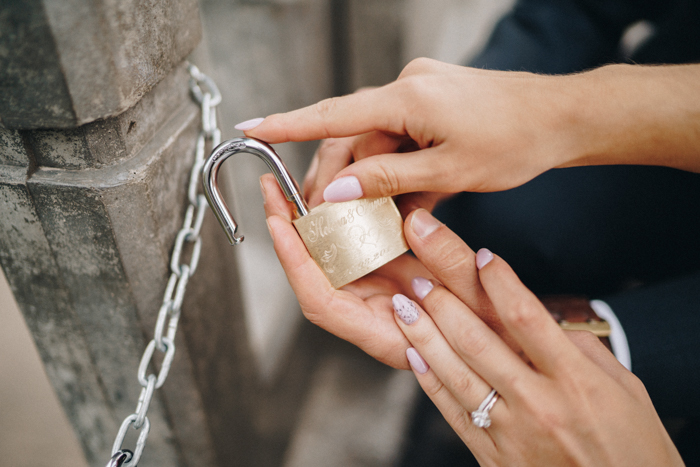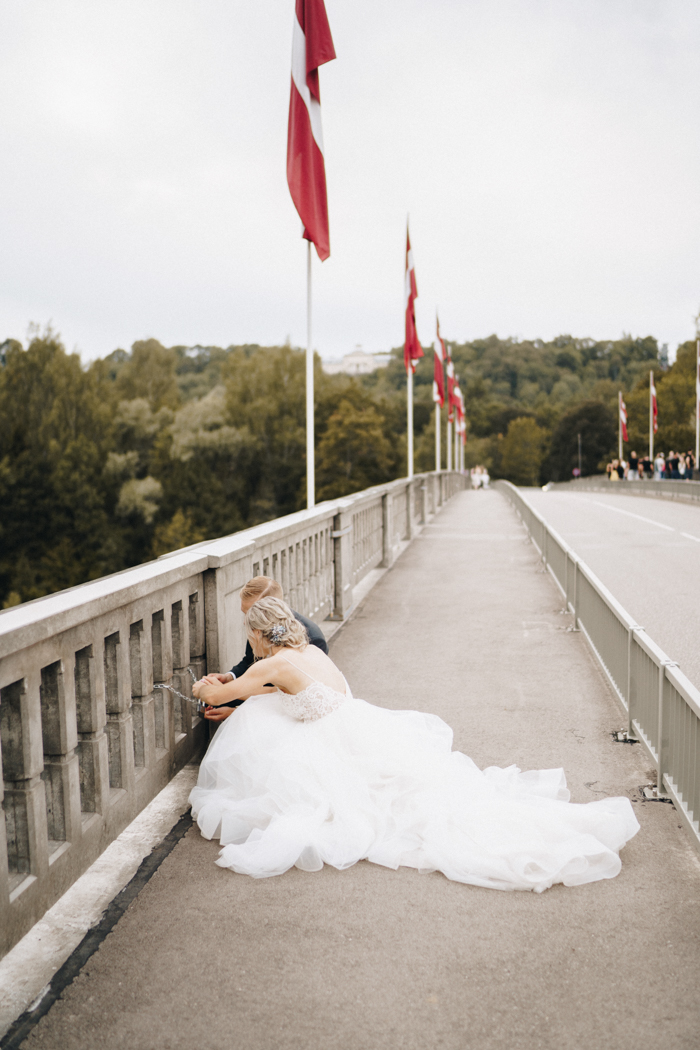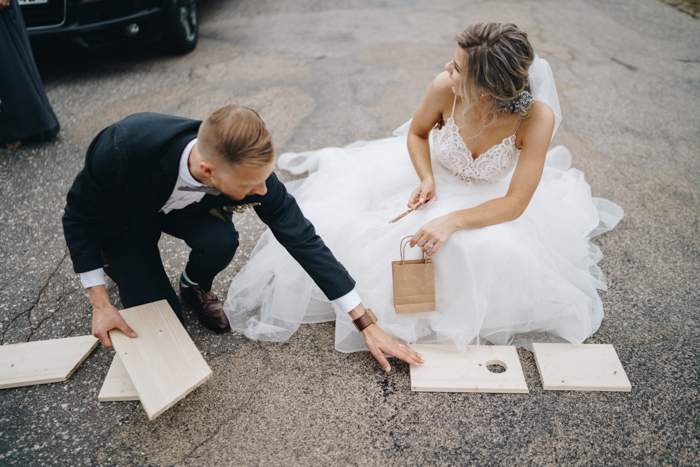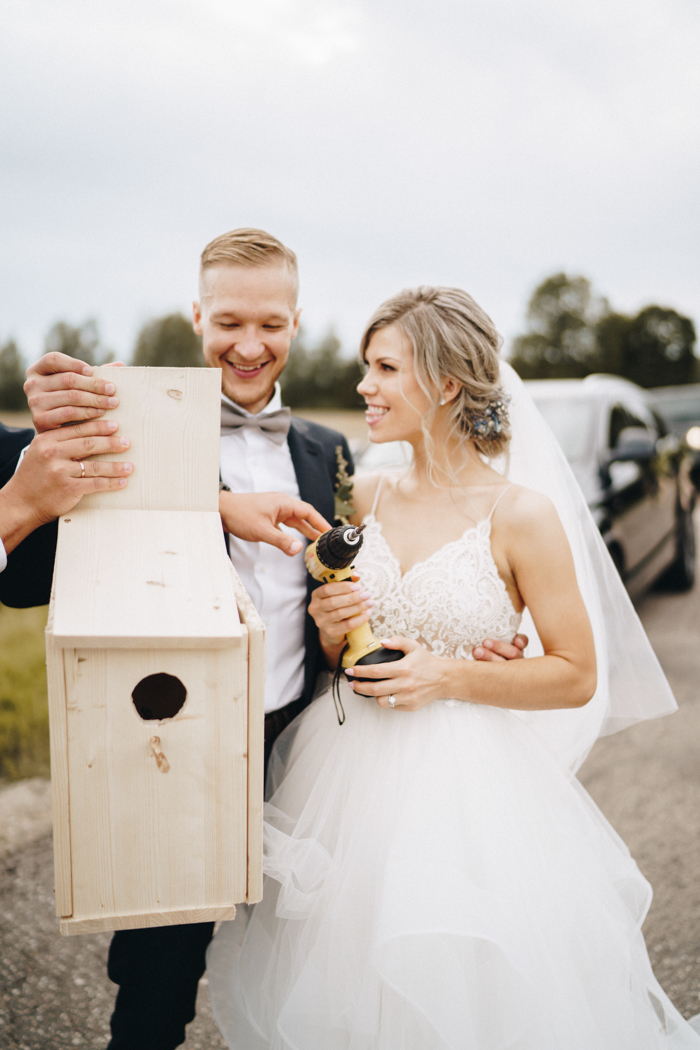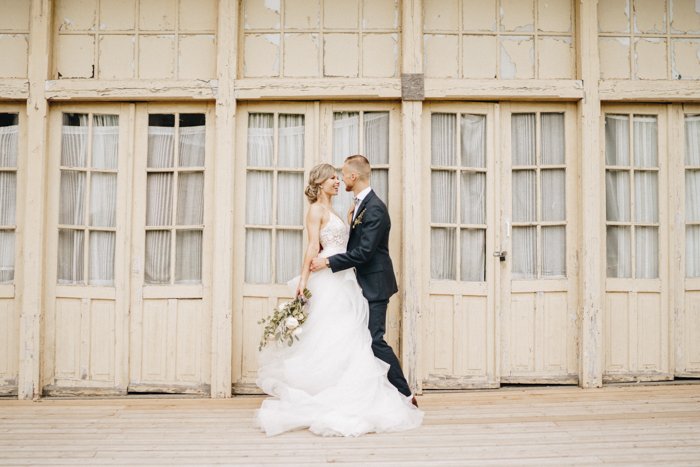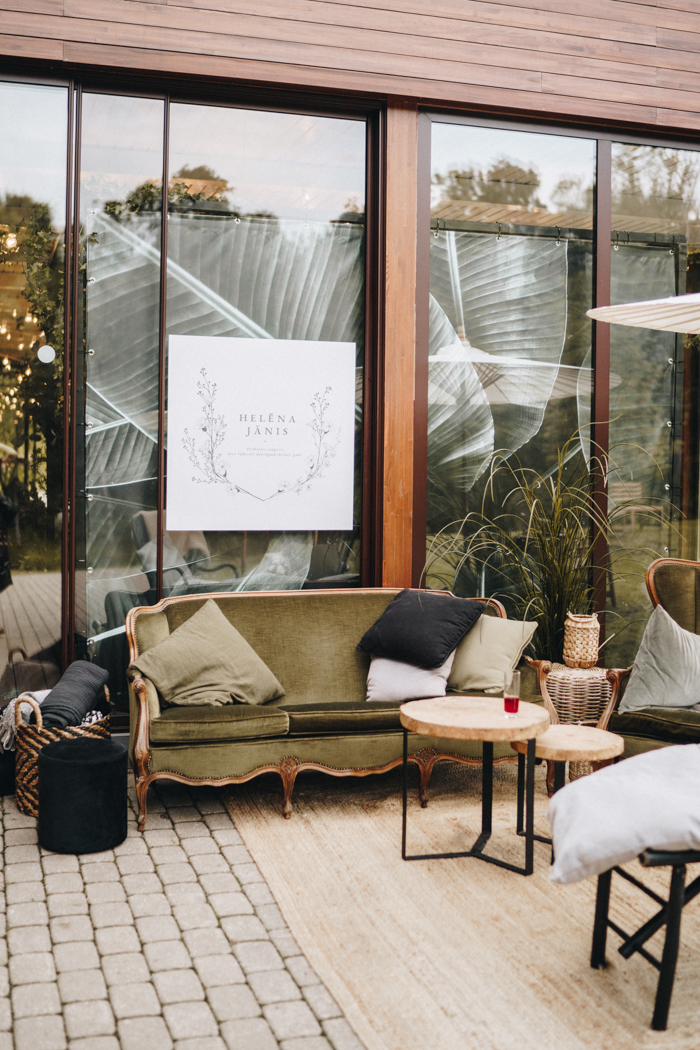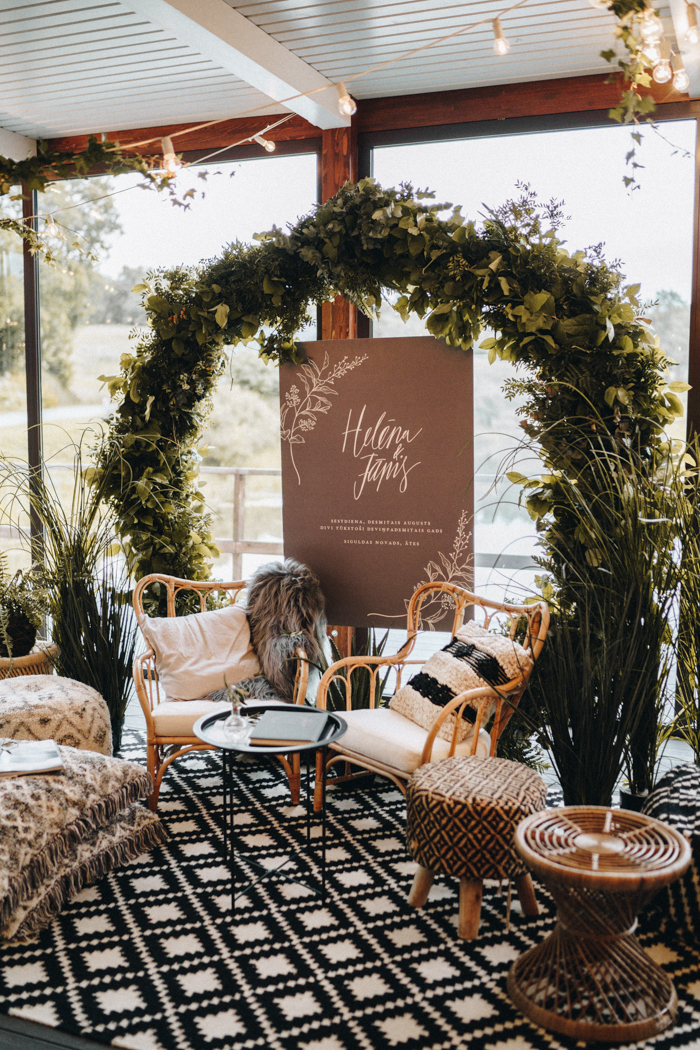 Janis and I both knew we wanted a Latvian, but yet Canadian wedding so we brought the PNW (Pacific North West) vibes with us. We knew we wanted to hire the best decorator within the Baltic states, also known as Baiba Prindule from Feja. Baiba created and envisioned an earthy, yet delicate feel, which is kind of what Canada means to me.. Together, we created a bilingual wedding, including our table numbers… which consisted of mine and Janis's favorite places within Vancouver and Latvia, instead of the old generic "Table 1, 2, 3 and so on"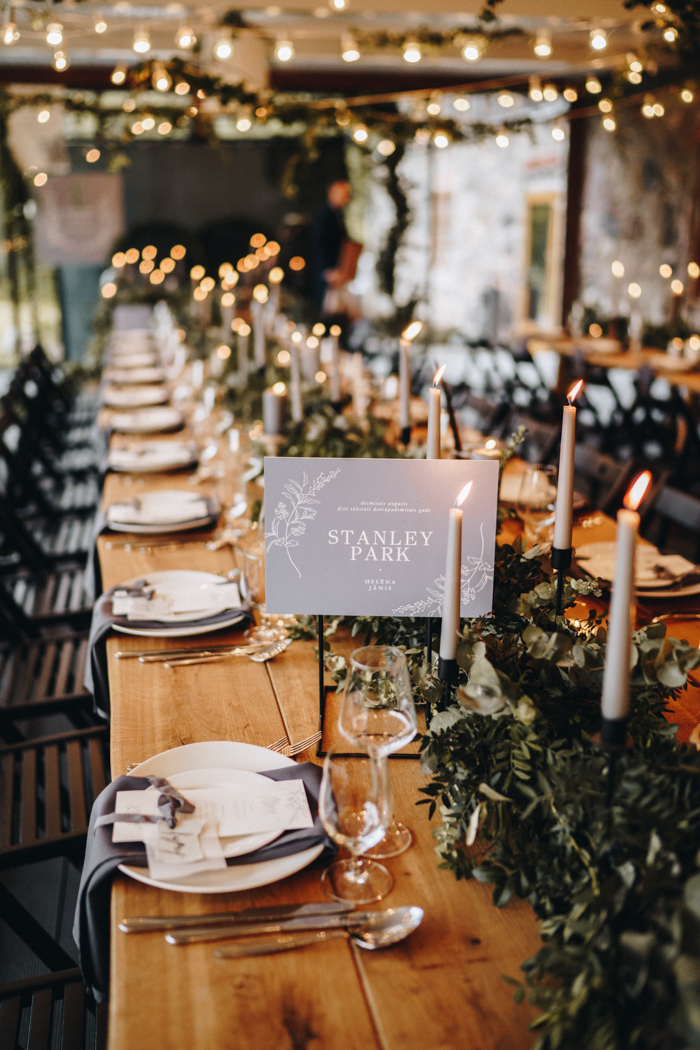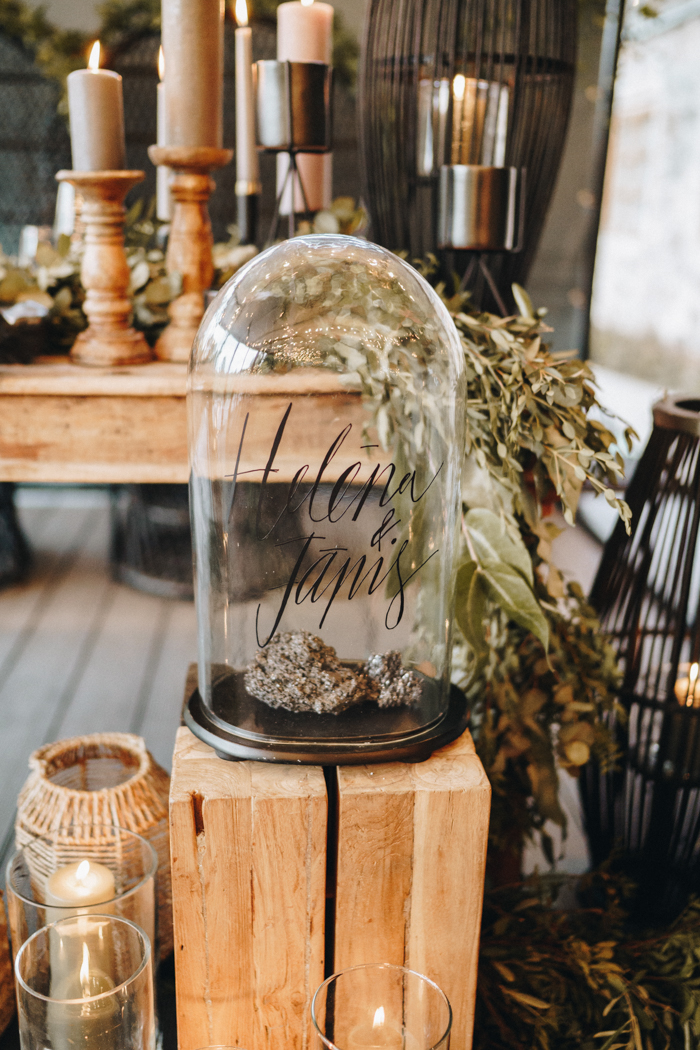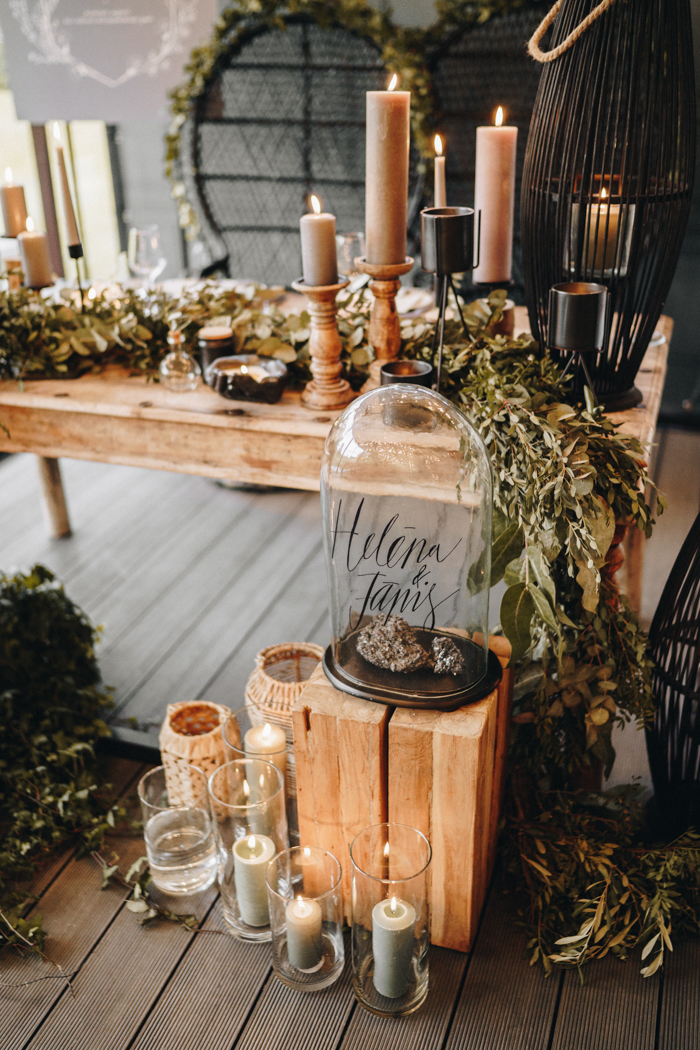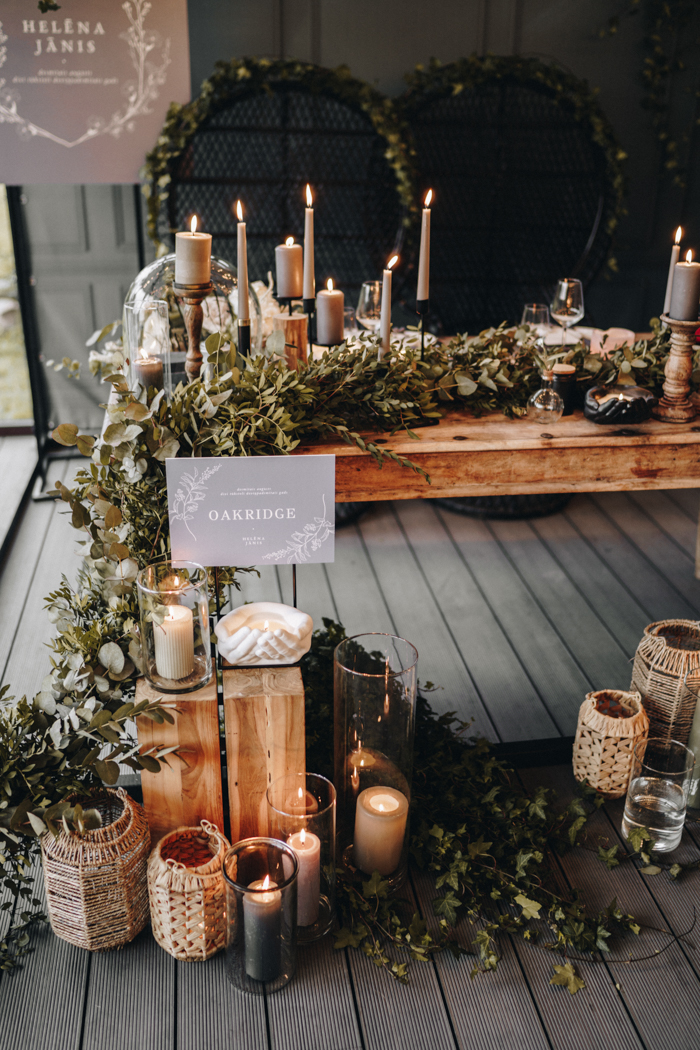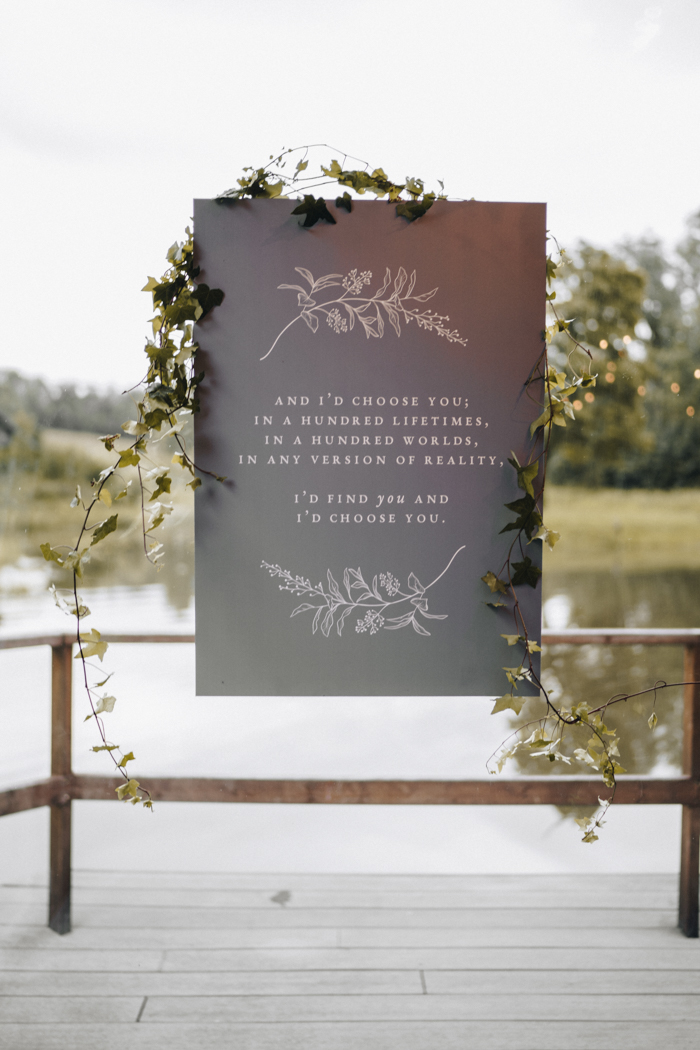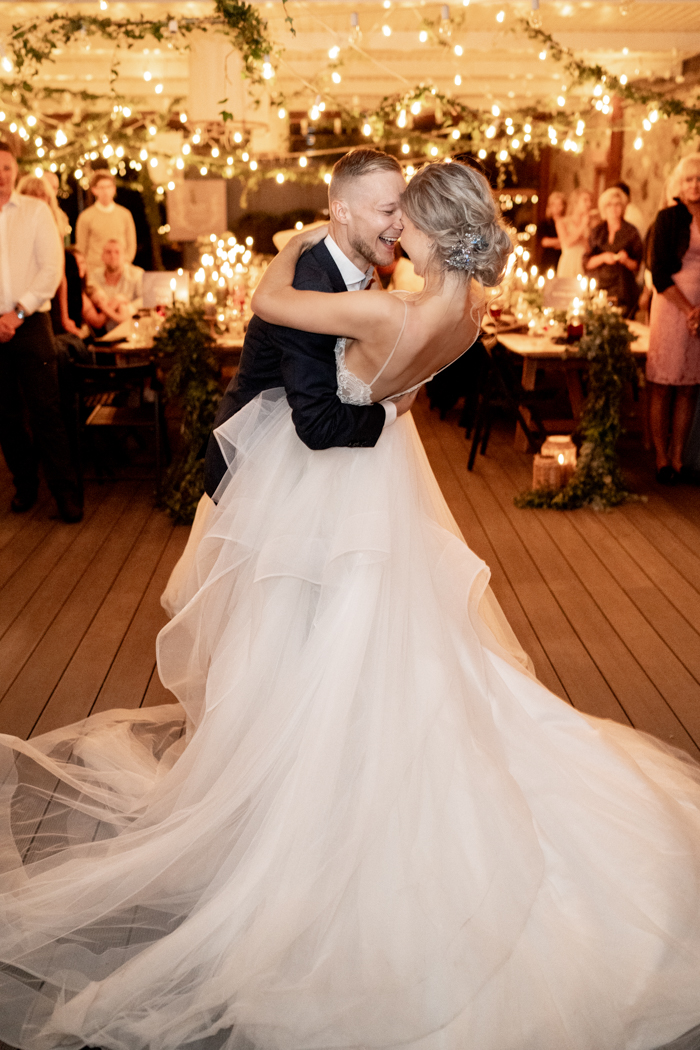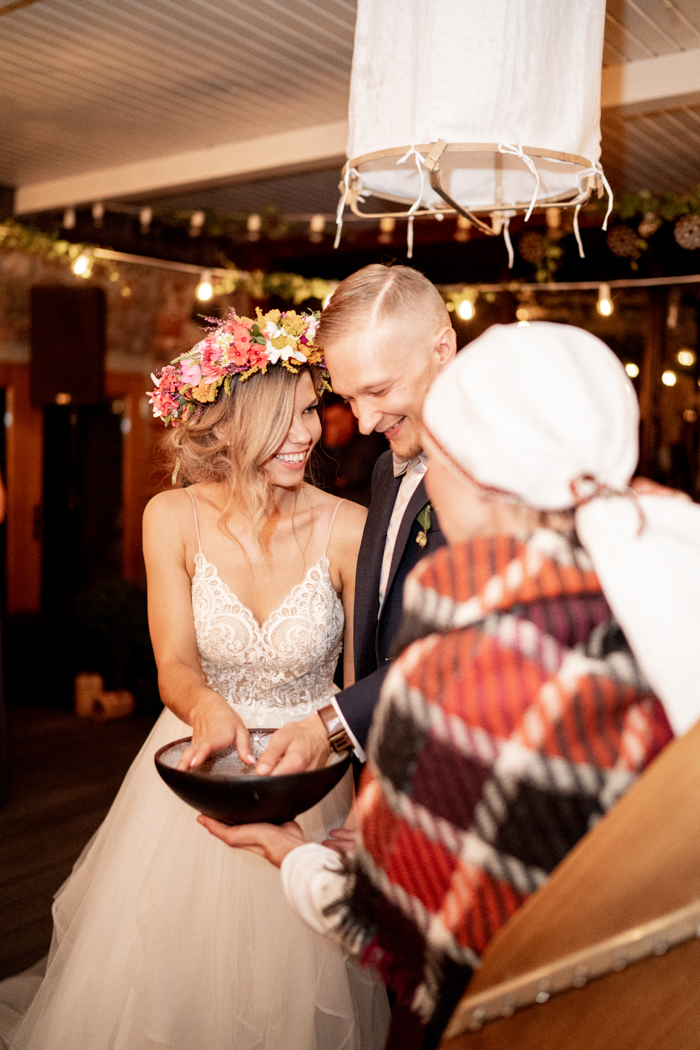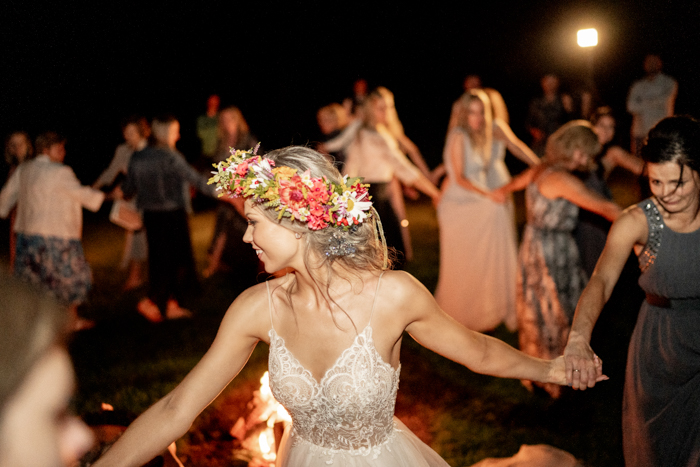 Besides seeing my husband at the altar, my most memorable part of the day is a Pagan Latvian midnight ritual. Which is when the clock strikes 12, a group of folk people arrive (out of nowhere) at our reception, playing Latvian folk music, and all of the guests including the newlyweds go to a bonfire outside, and different rituals are acted out so that the newlyweds are actually married by this pagan ritual in Latvia.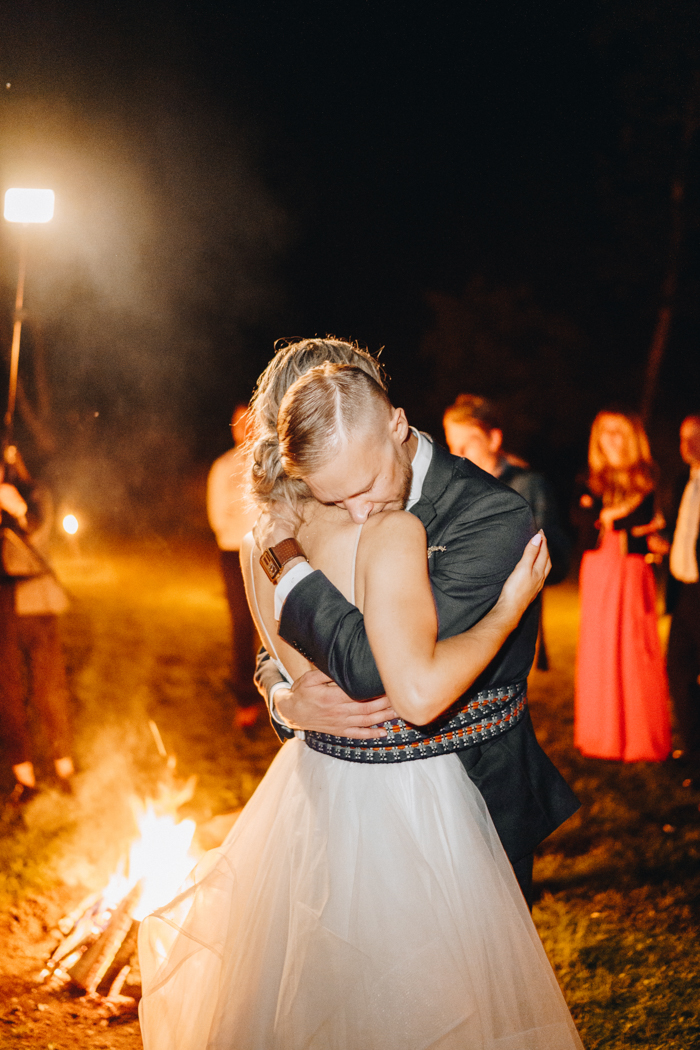 Congratulations, Helena and Jānis, and many thanks to Junebug member Elina Upmane for sharing their day with us. Loving Elina's work? Be sure to check out her page in our directory of the world's best wedding photographers.