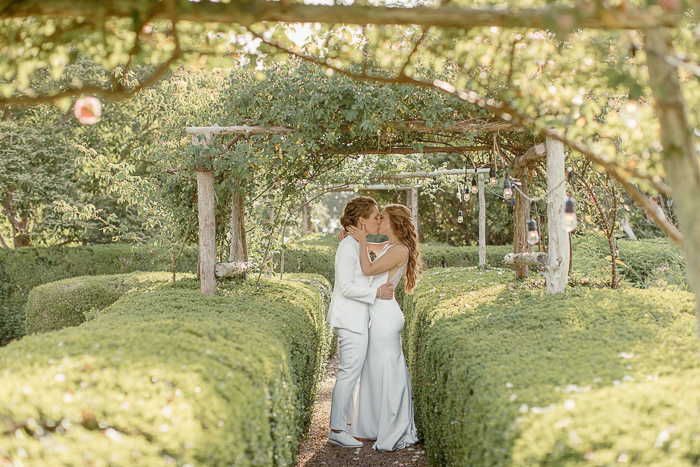 When a couple has a clear wedding vision and doesn't lose sight of the true meaning of their big day, that's when the magic happens. A beautiful outdoor venue with lush manicured gardens, the perfect weather, thoughtful and personalized details, great food, and a loving atmosphere—Emily and Kim's Stone Acres Farm wedding was beyond what they had ever hoped it would be.
From the DIY table centerpieces and decor to the touching ceremony to the sweet wedding portraits—the couple added their own spin to make their special day uniquely them. They also chose to let their individual personality shine through their bridal style and they both looked stunning!
If you love romantic portraits and gorgeous garden views, you're sure to swoon over these images captured by Junebug member Elizabeth Grant from this beautiful outdoor wedding at Stone Acres Farm.
The Couple:
Emily and Kim
The Wedding:
Stone Acres Farm, Stonington, Connecticut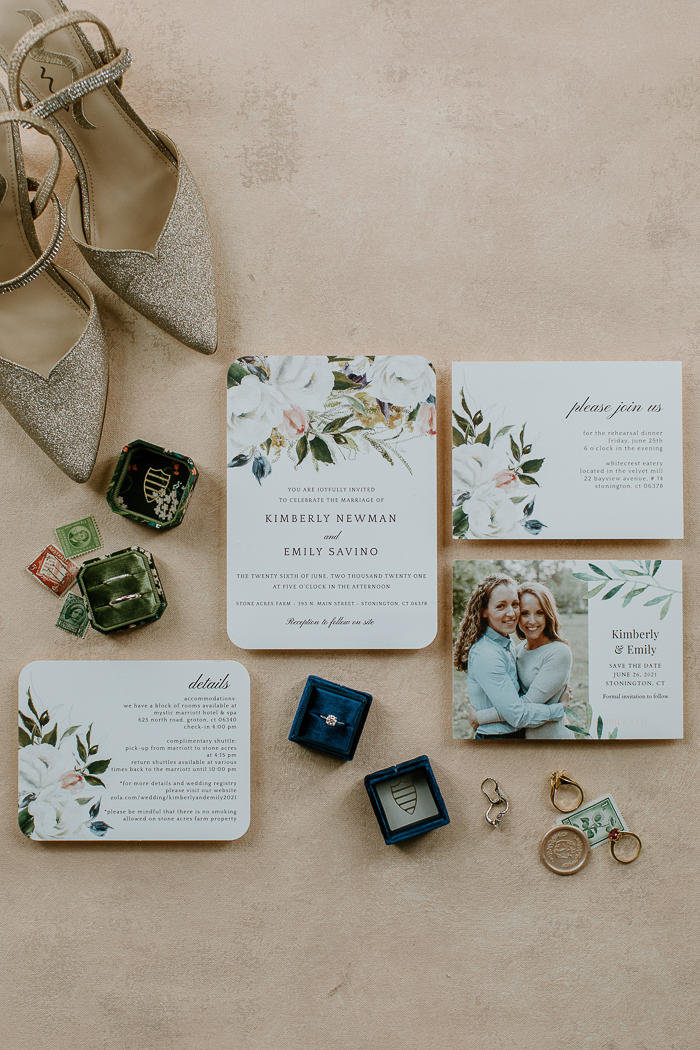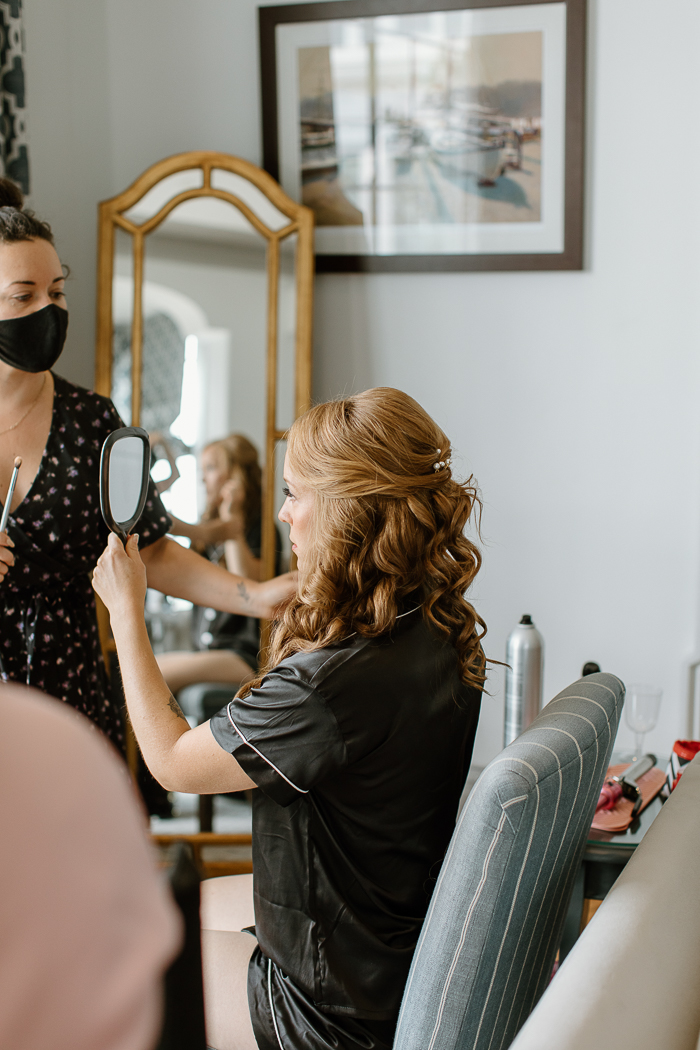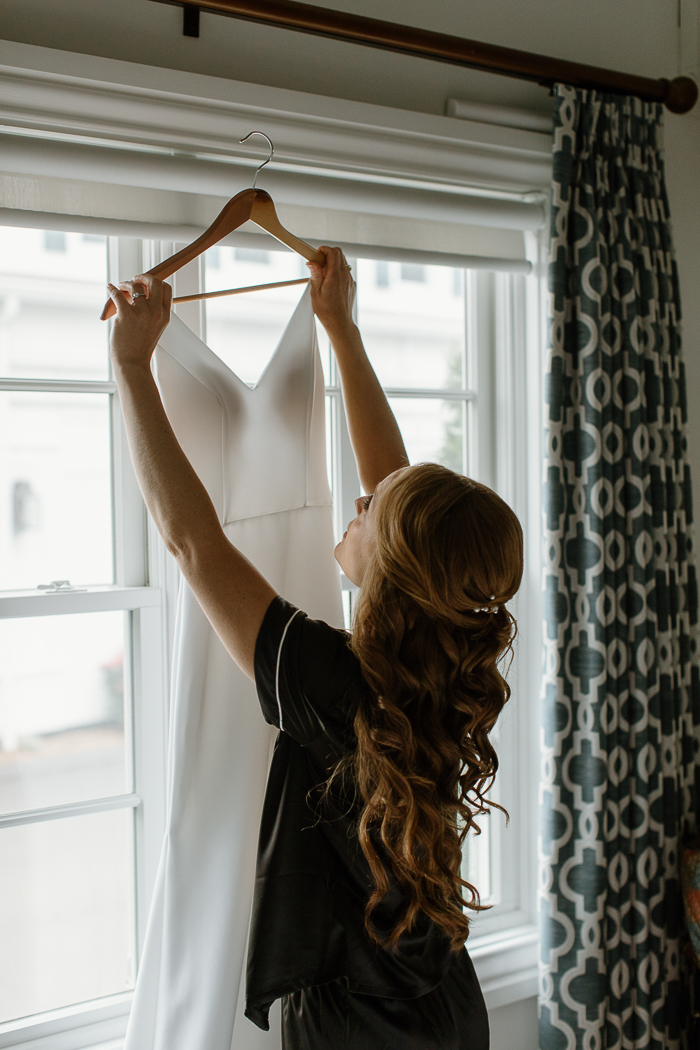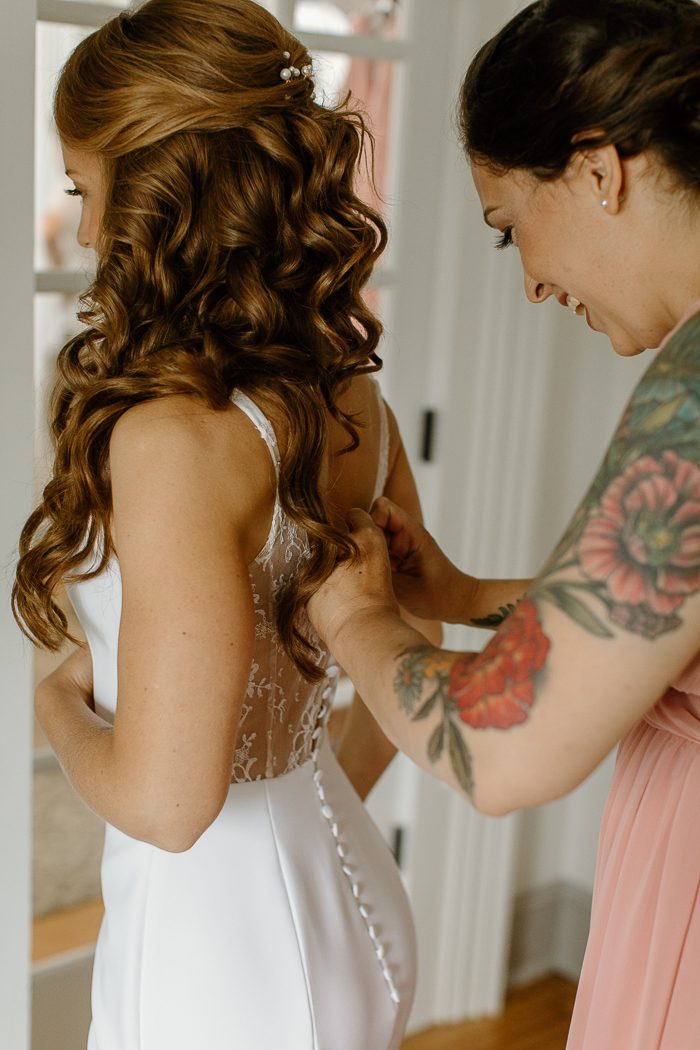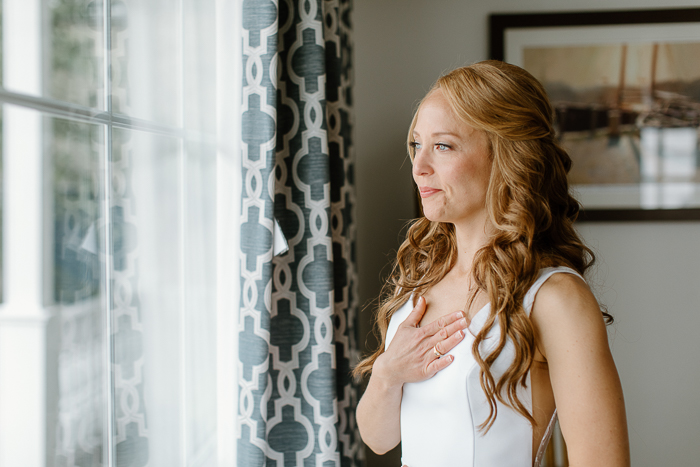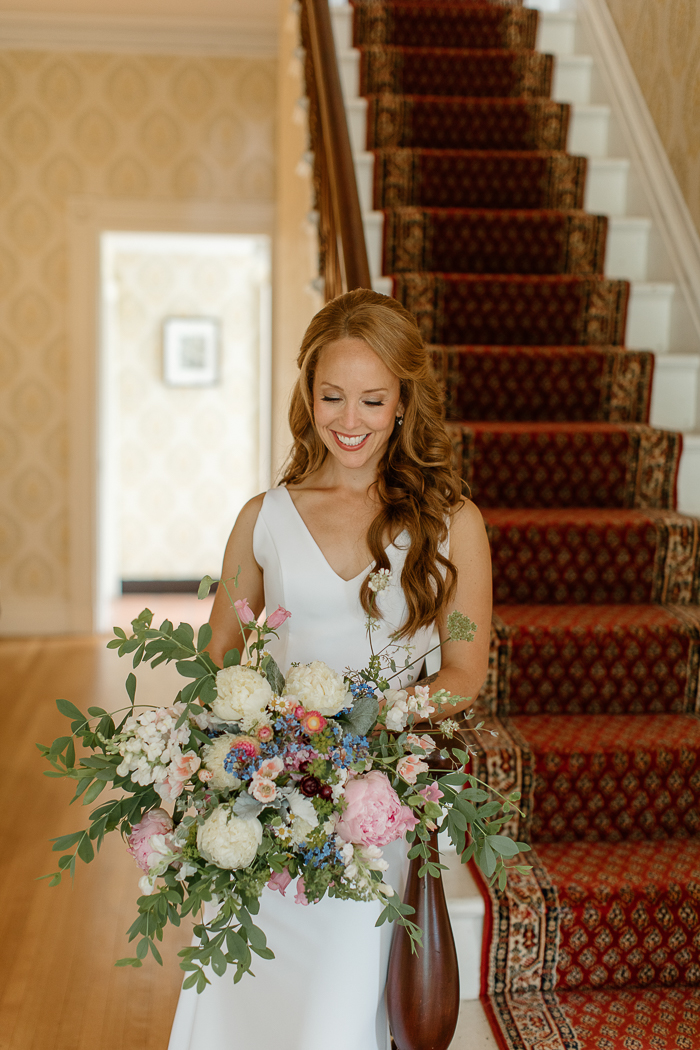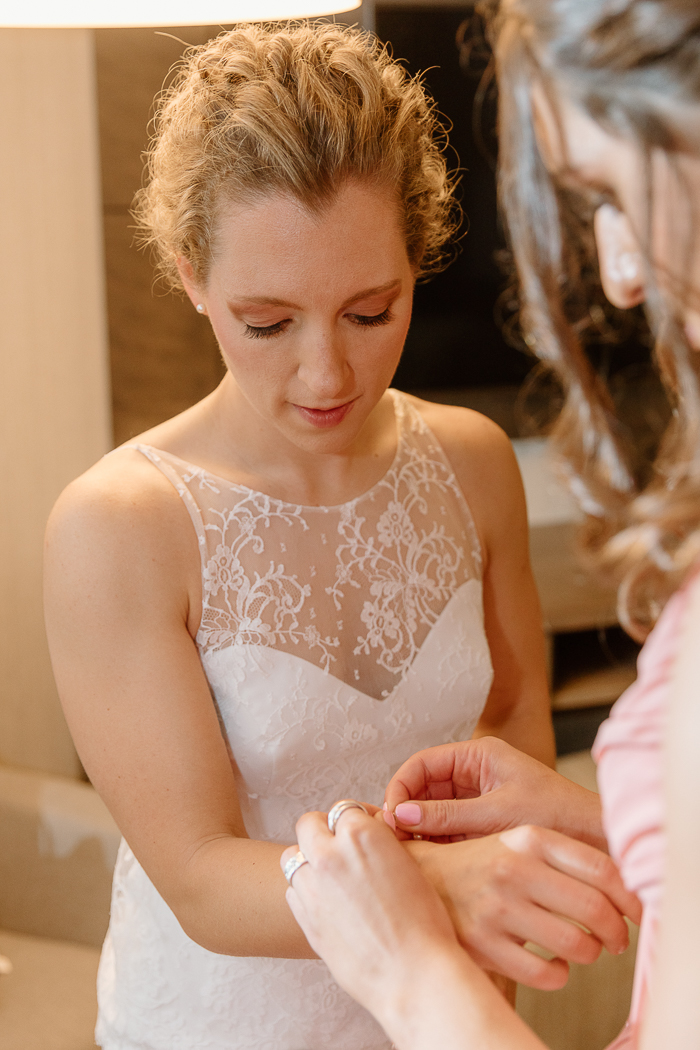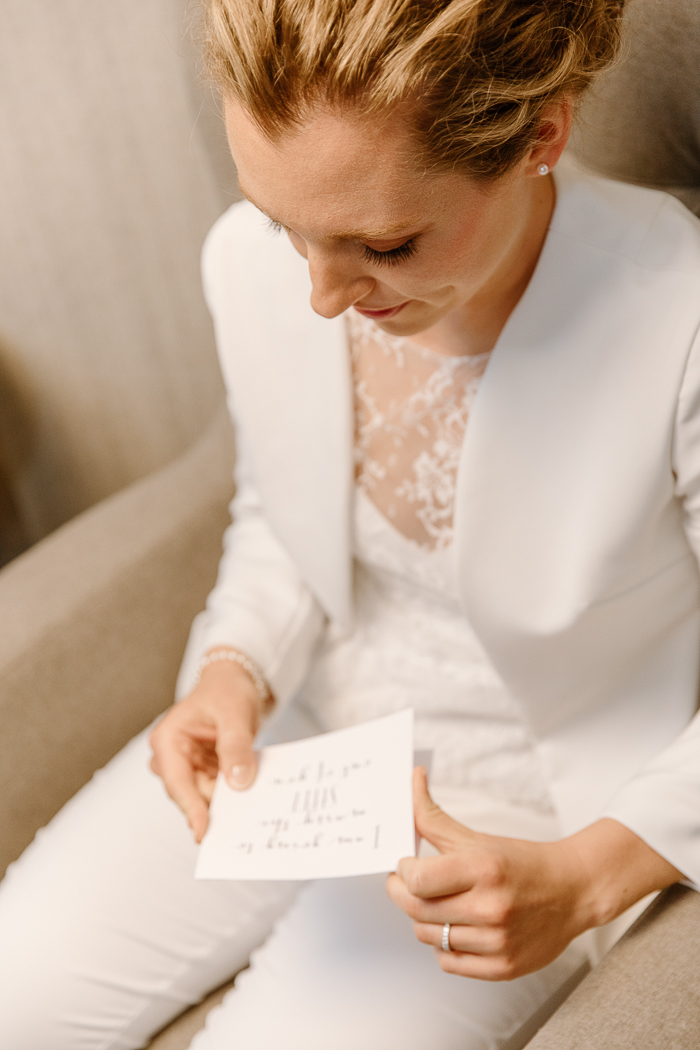 Bringing Their Vision To Life Through Their Stone Acres Farm Wedding
We picked a venue that spoke to us. With its romantic outdoor views and the beautiful florals by Rooted Flowers, many of our guests commented on how they could really feel the love between us. We also loved how awesome our wedding vendors were, how well they worked together, and how they brought our vision to life.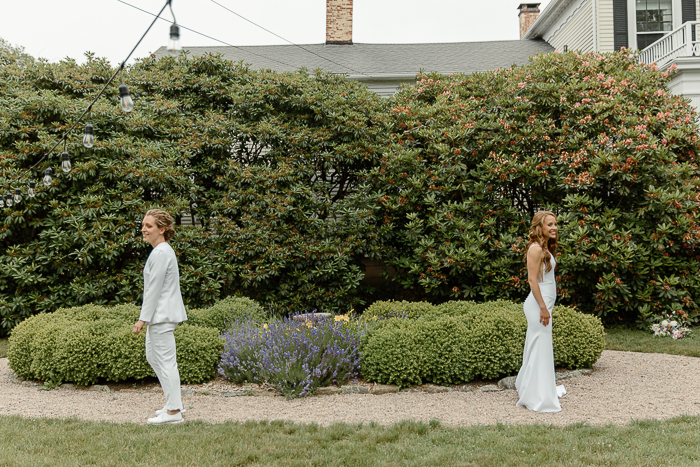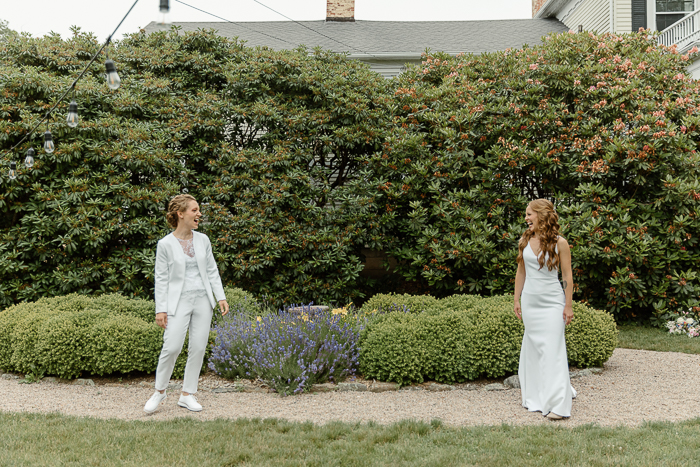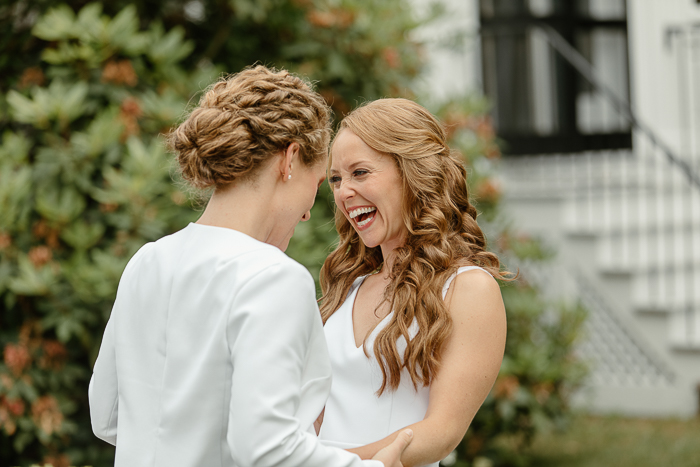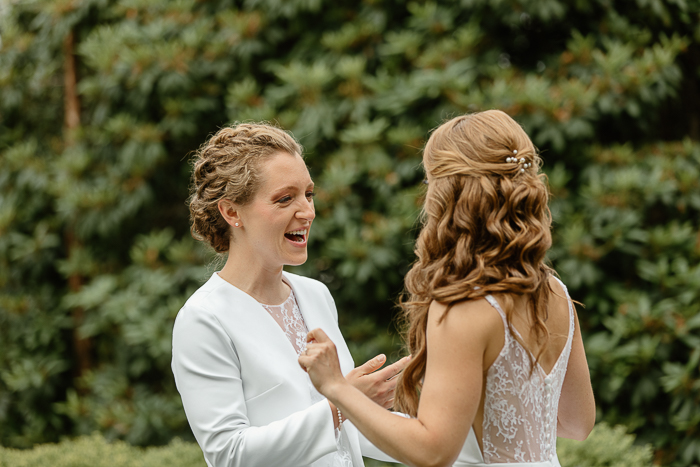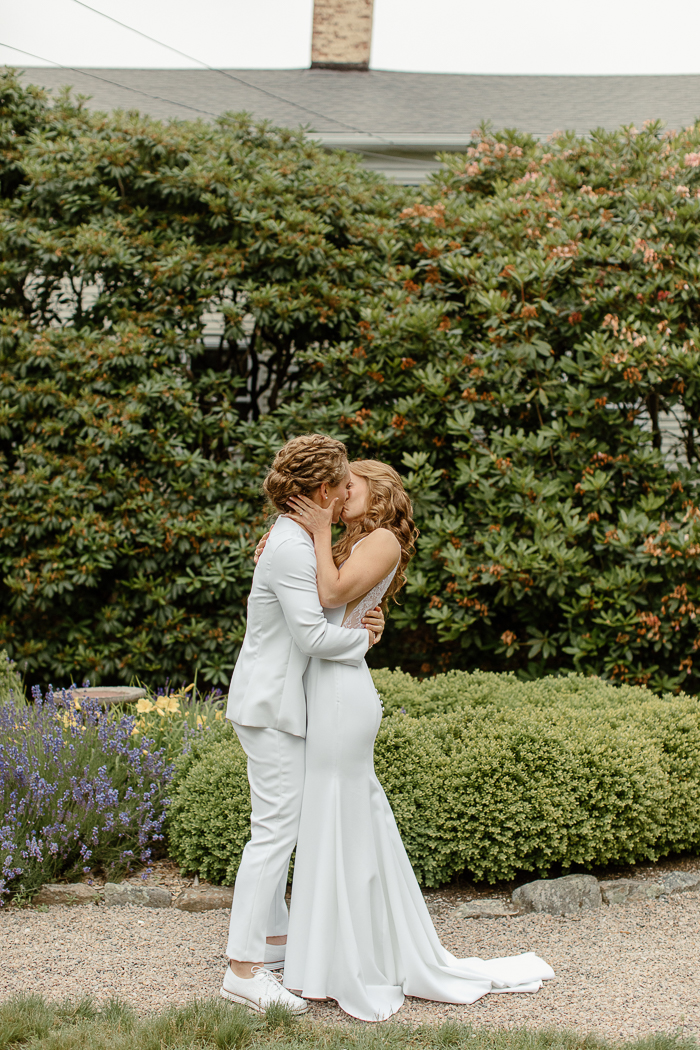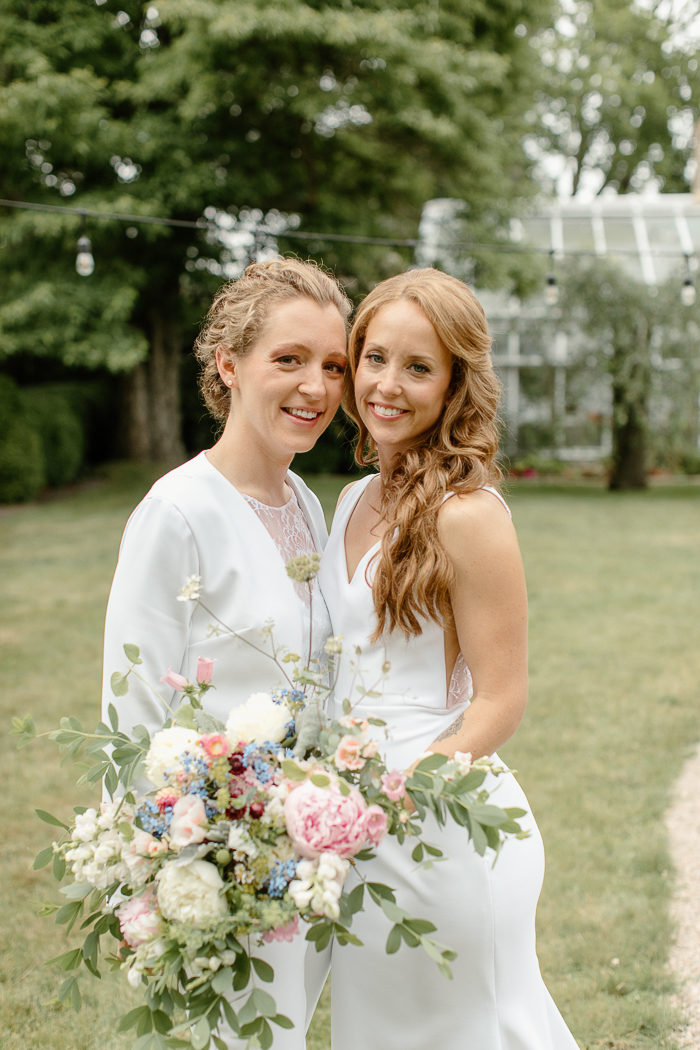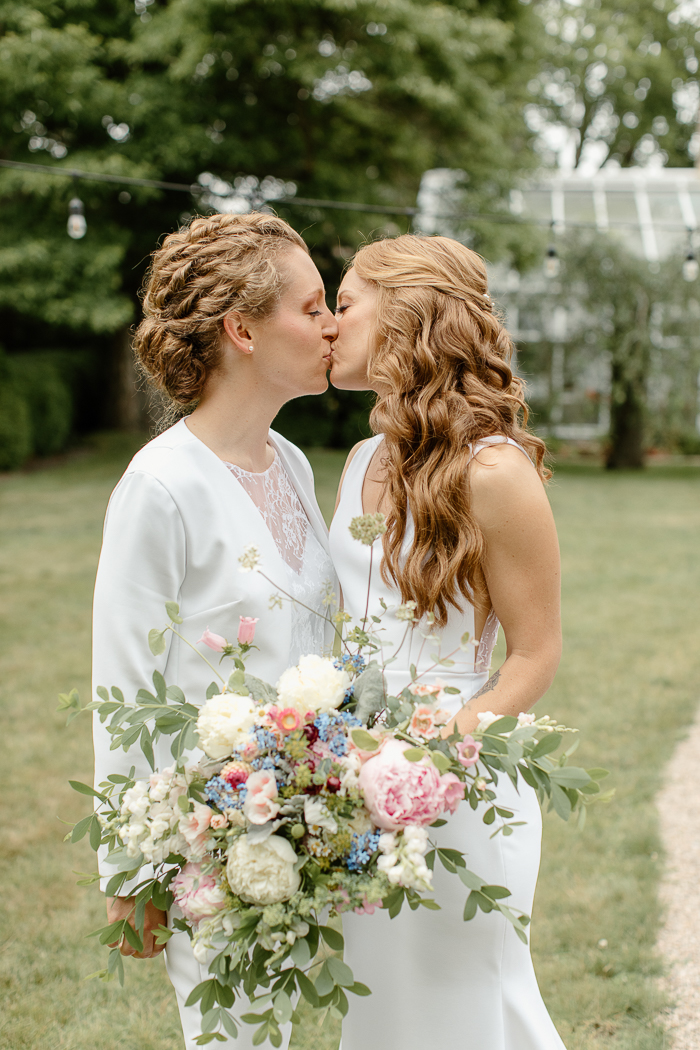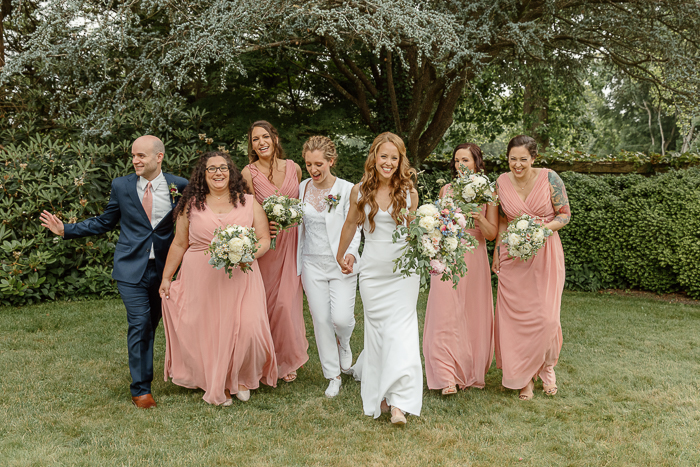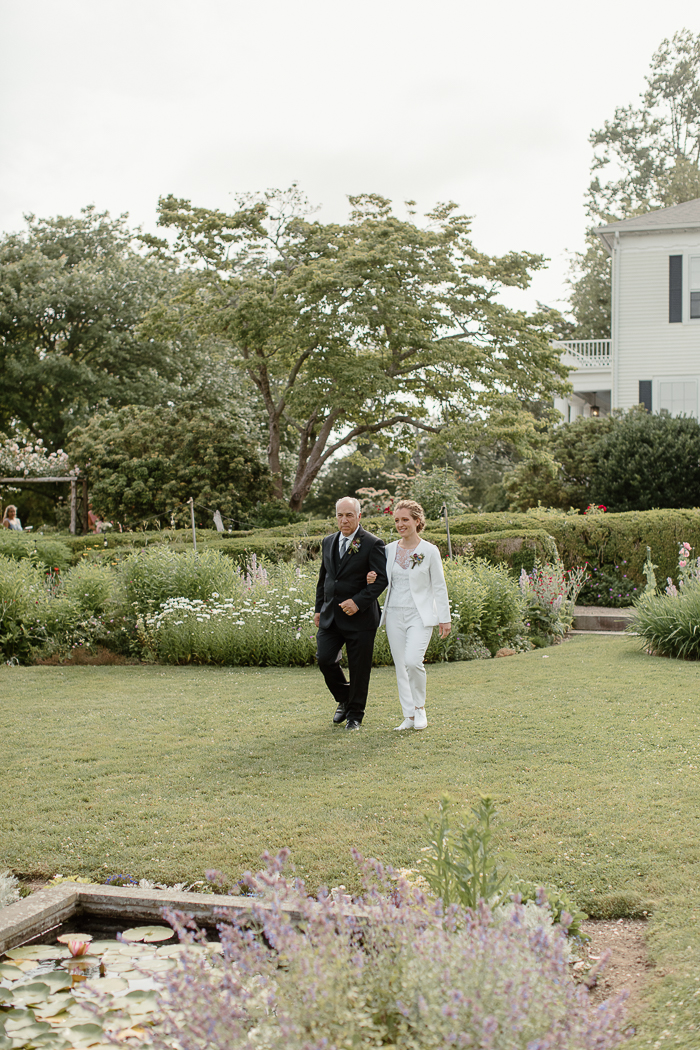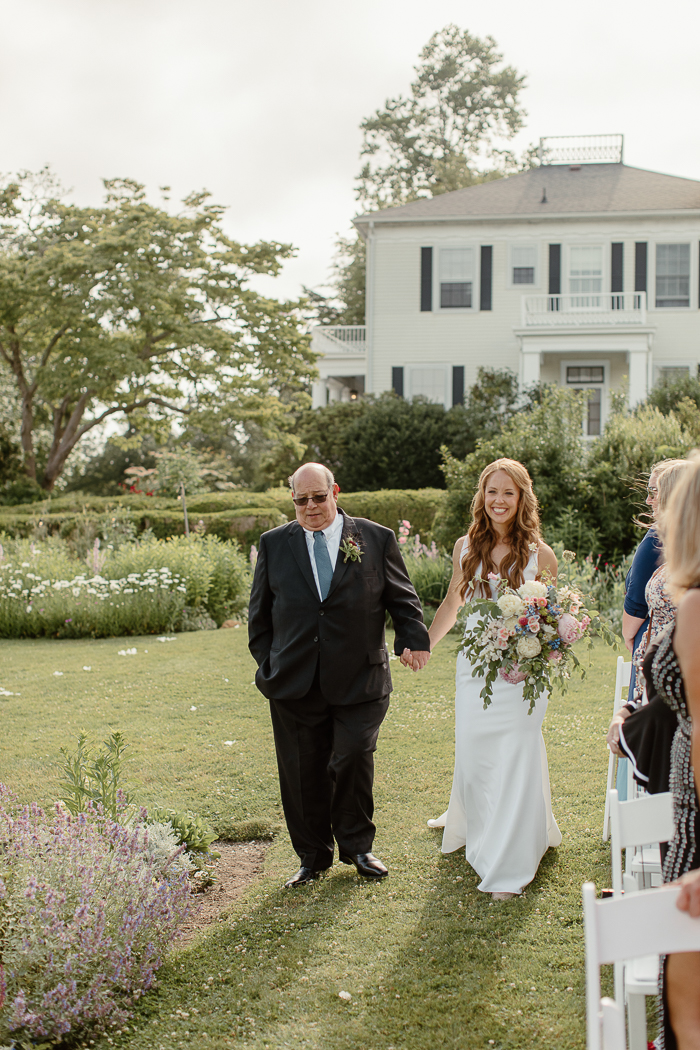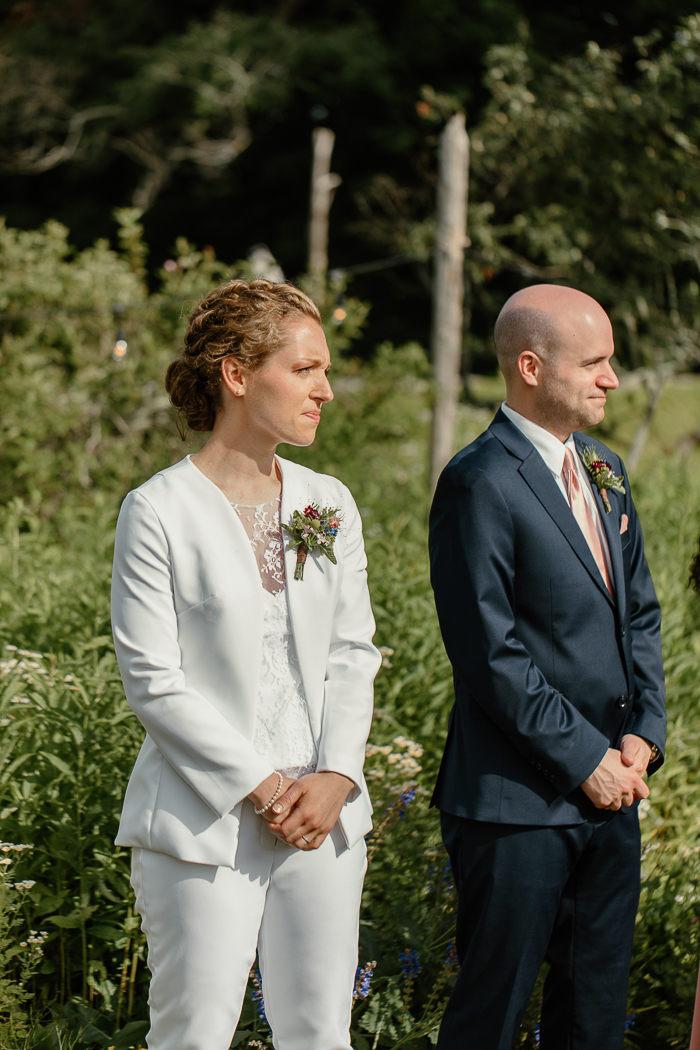 The Most Memorable Part Of The Day
For Emily, the most memorable part of the day was saying my written vows to Kimberly in front of all our family and friends. For Kim, the most memorable part was walking down through the garden towards Emily and then staring into her eyes as we read our vows. The clouds opened up and the sun literally started to shine on us as soon as she said my name. It was absolutely perfect.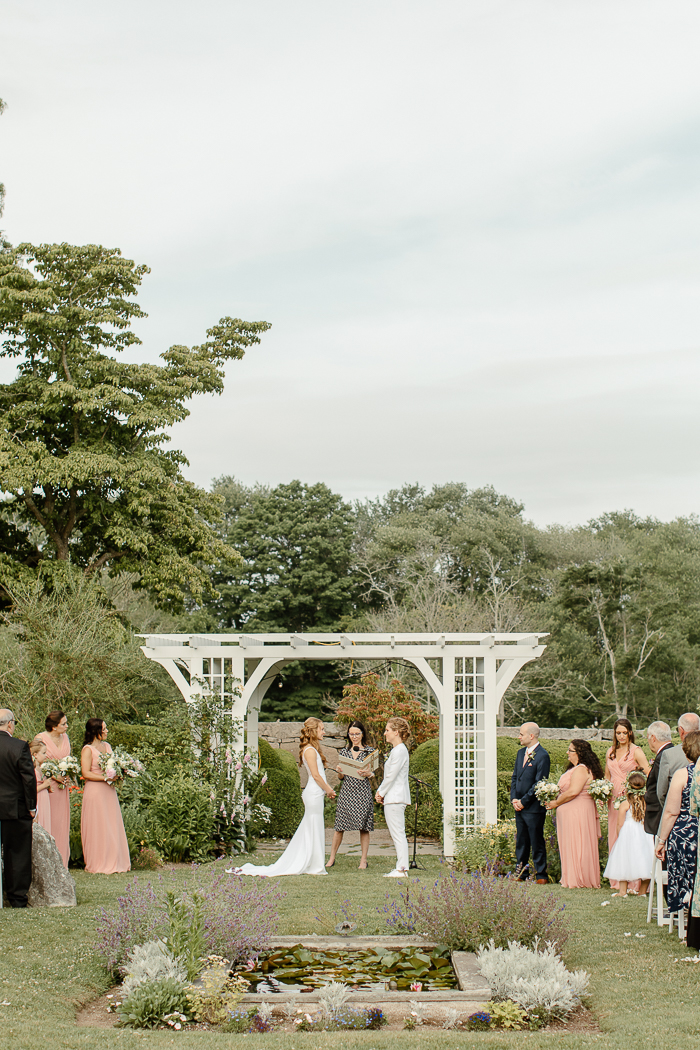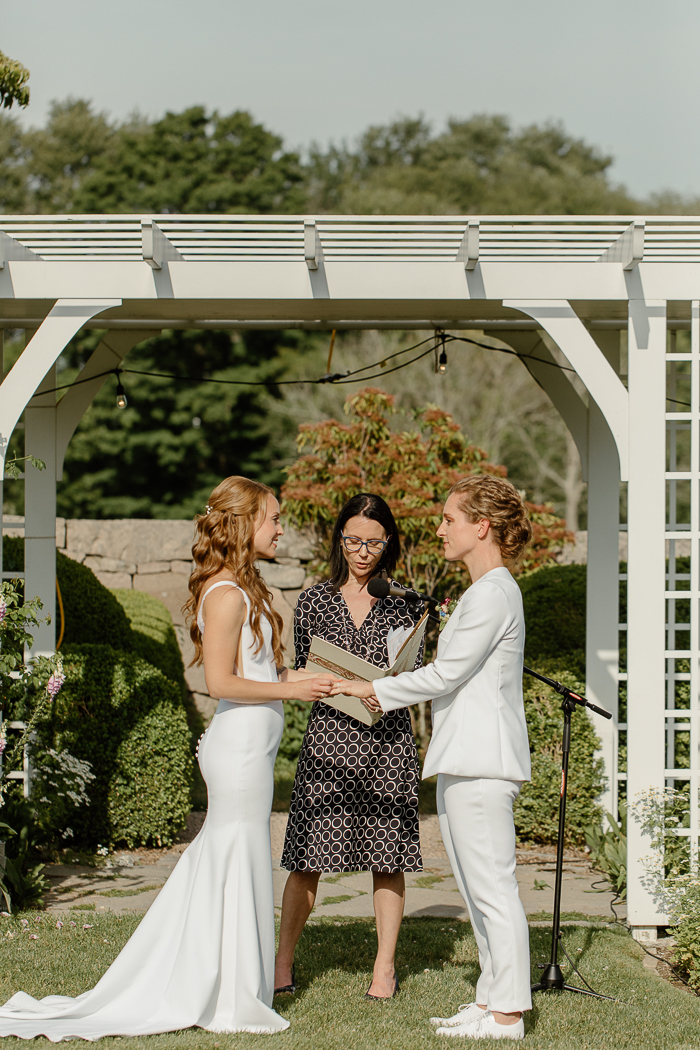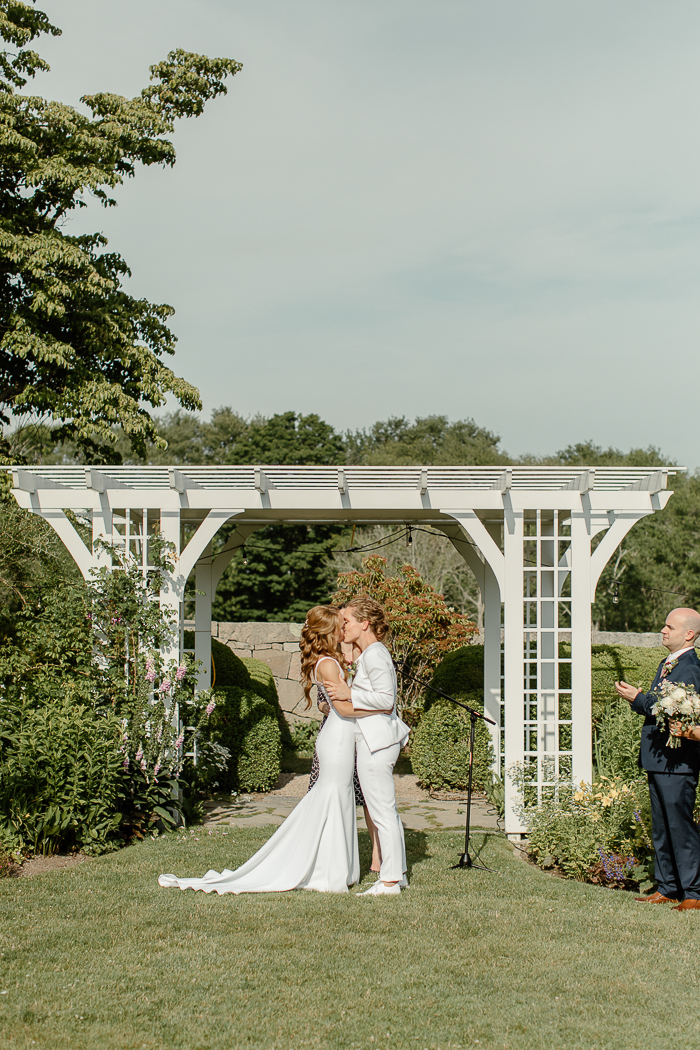 A Personalized Ceremony
We actually put together the whole ceremony ourselves. Our Justice of the Peace gave us examples of different ceremony styles. We picked parts from each of them that we liked and pieced them together to make it our own. We also wrote our own vows, which we highly recommend!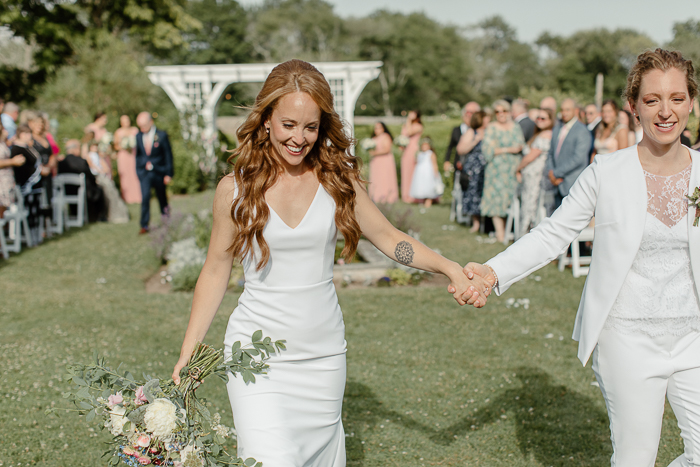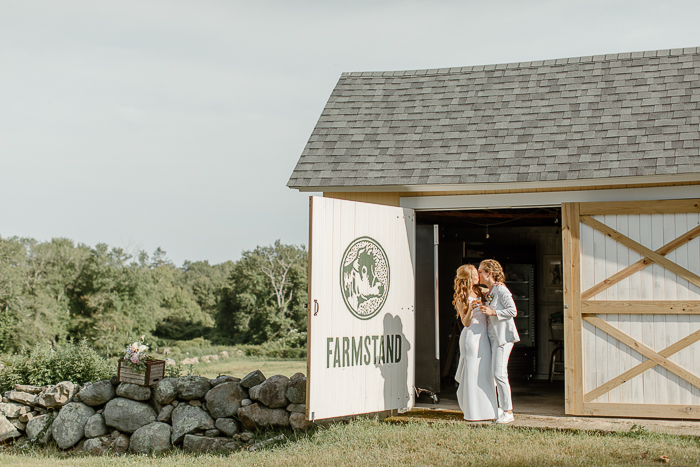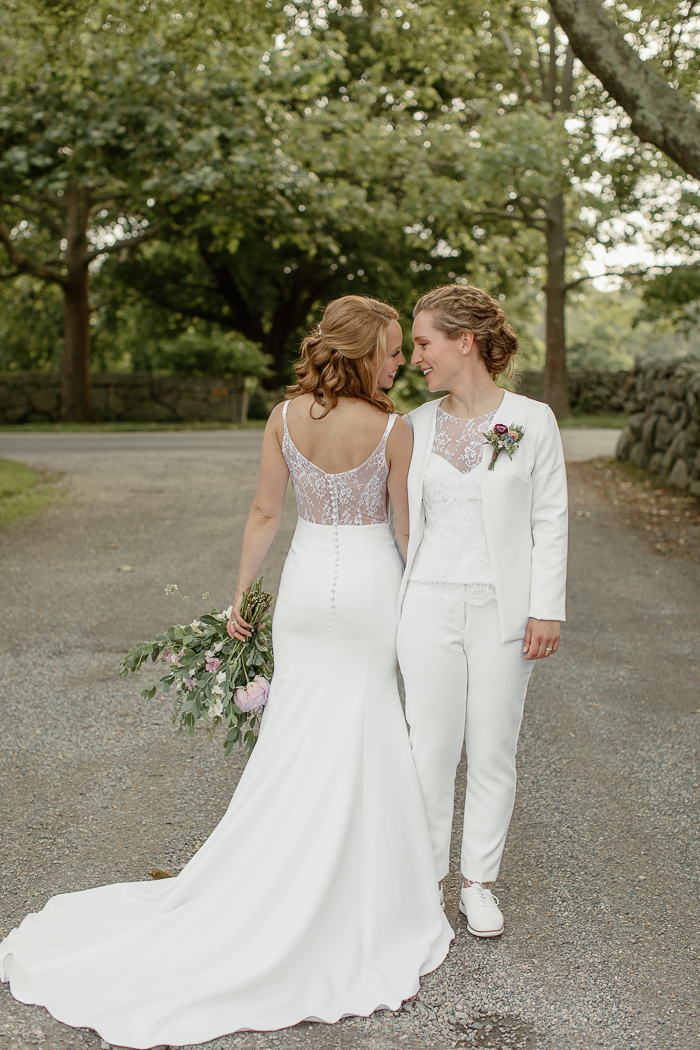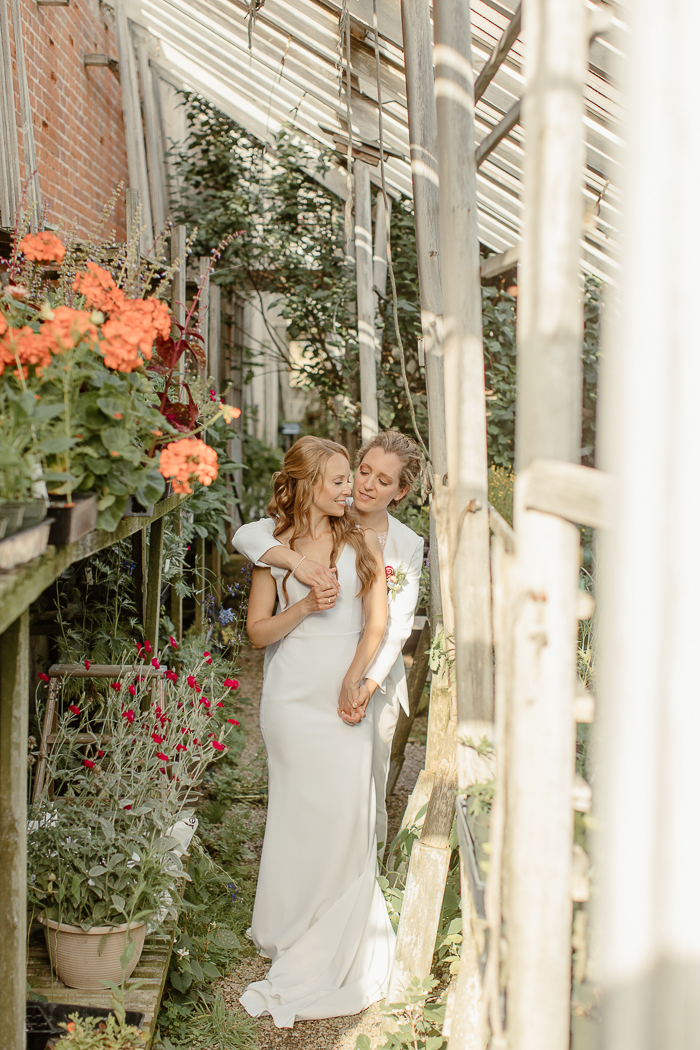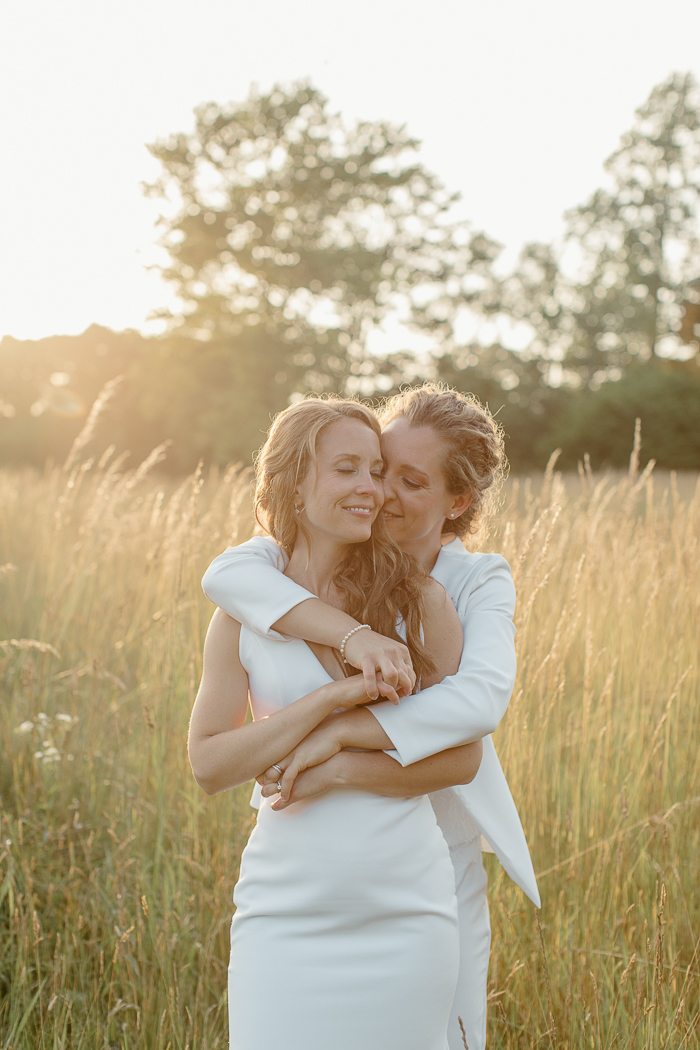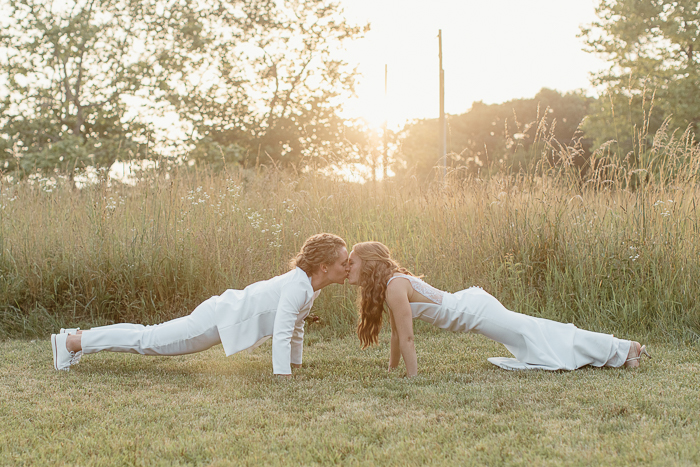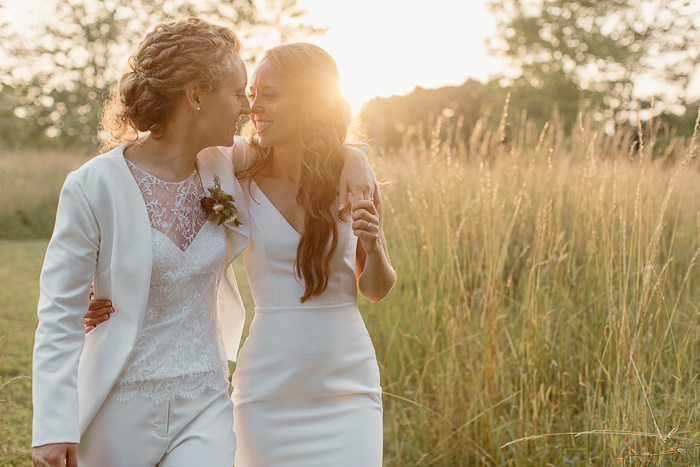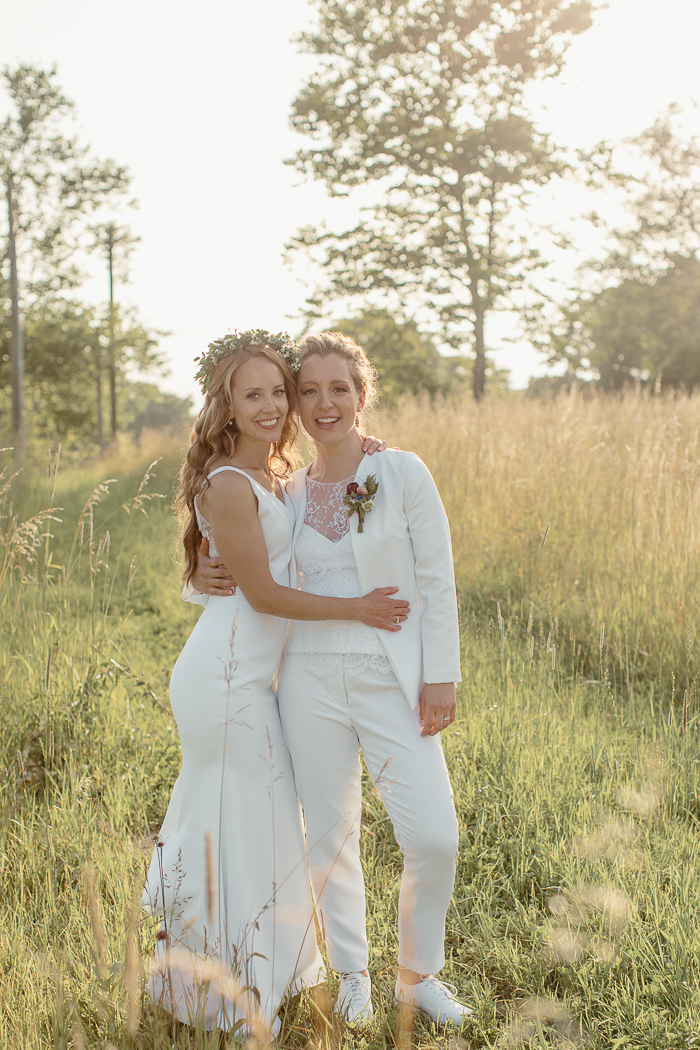 DIY Wedding Decor
We made the centerpieces and table numbers for the reception ourselves. For the centerpieces, we used different sized hurricane vases, added a candle, and a small amount of white rocks to each. The table numbers were glass frames where we used clear shellac to add on pressed ferns and greens. The numbers themselves were made with a Cricut. Our seating chart was also DIY, which was two windows hinged together. We added the pressed greens with the shellac and hand-wrote the names of the guests at each table.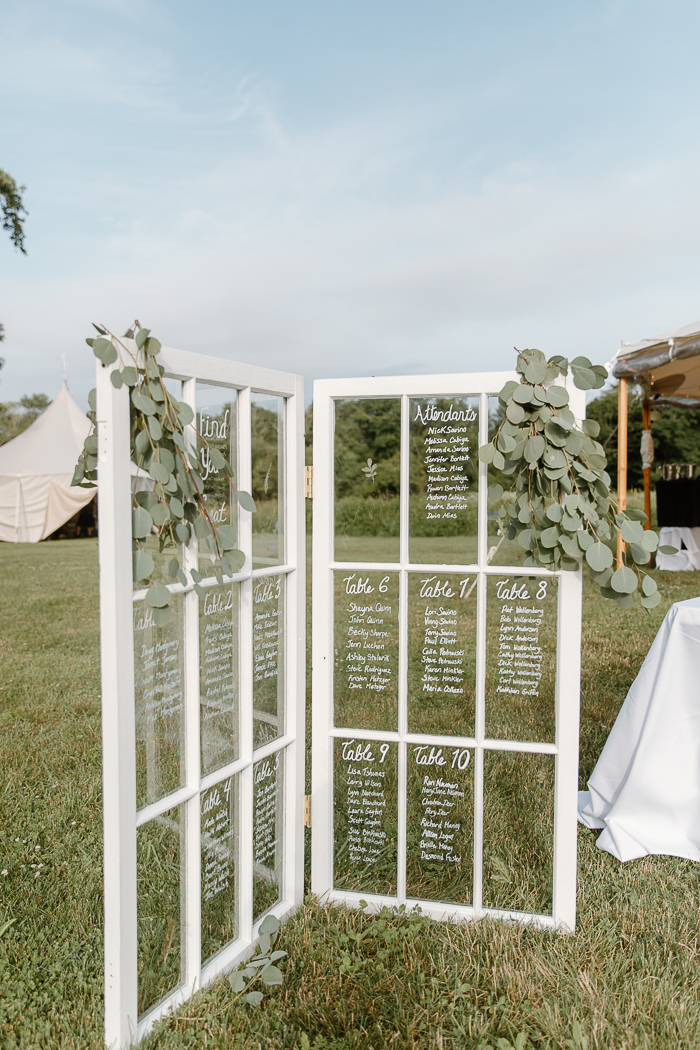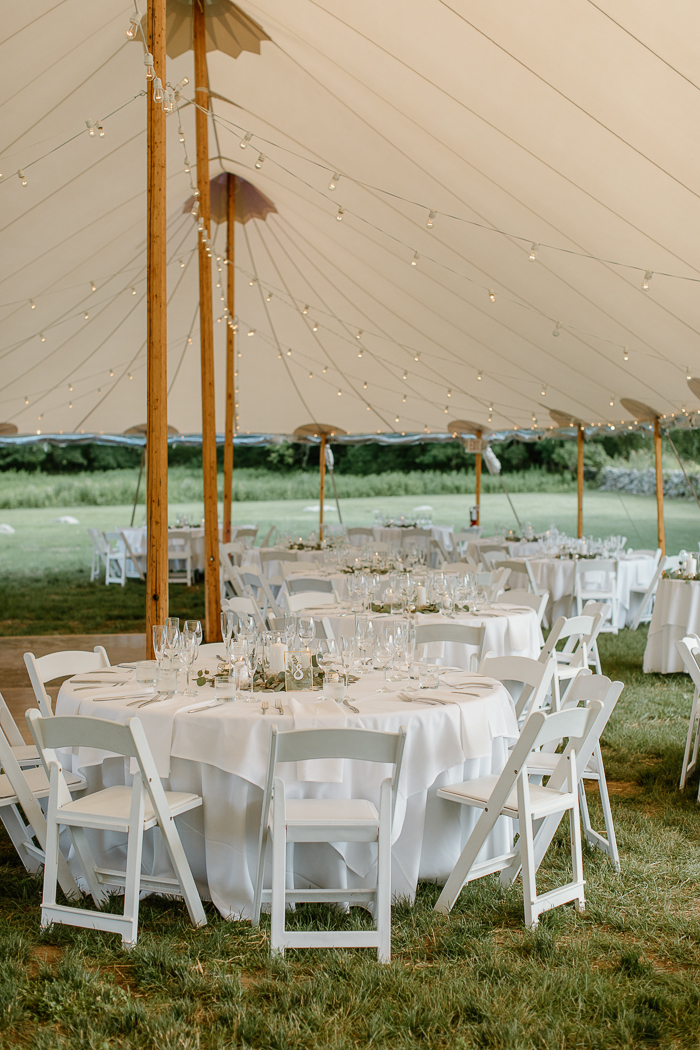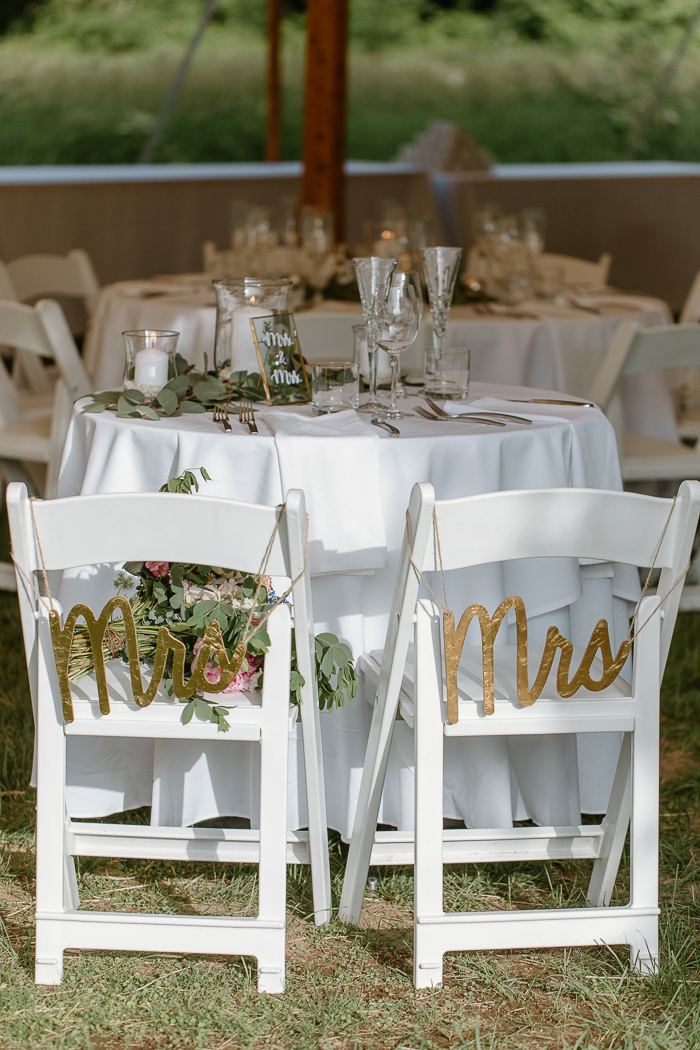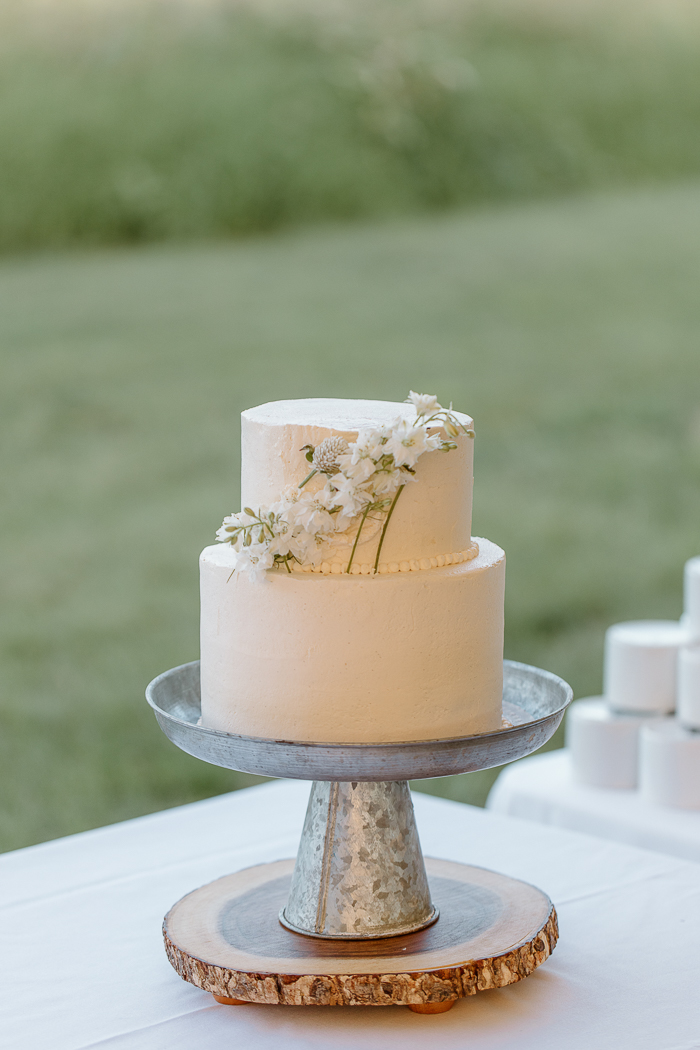 Working with Junebug Member Elizabeth Grant Photography
Hiring Elizabeth Grant to capture our special day was one of the best decisions we made. We felt completely at ease knowing she was our photographer. As soon as she showed up, she became Kim's rock, not only acting as our photographer, but serving in many different roles without skipping a beat. She was fun and made people feel comfortable, in fact, all our guests raved about her and her assistant afterward.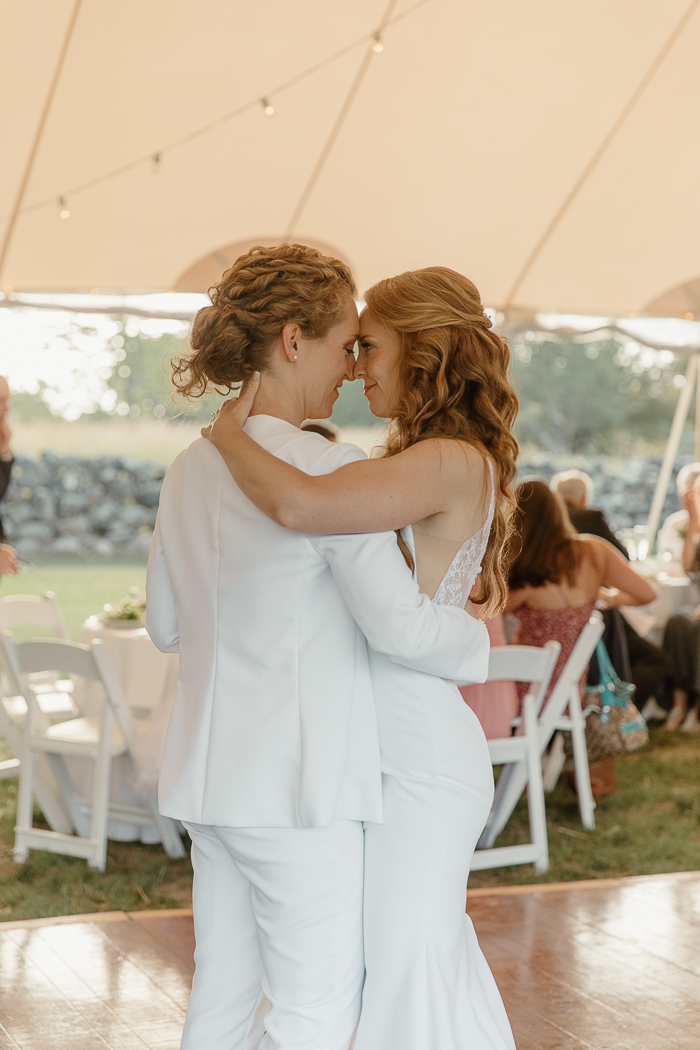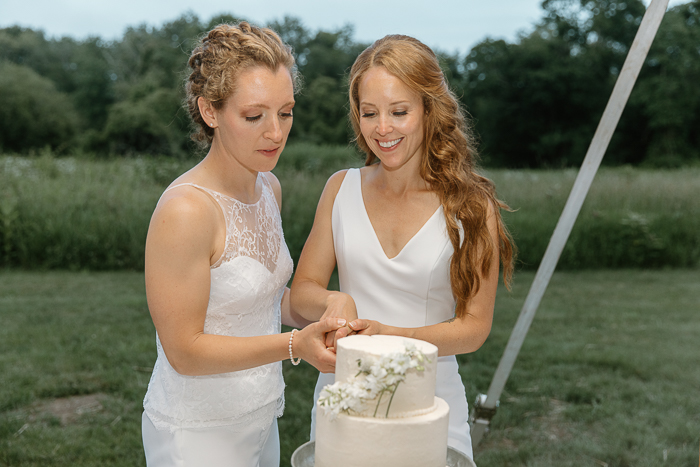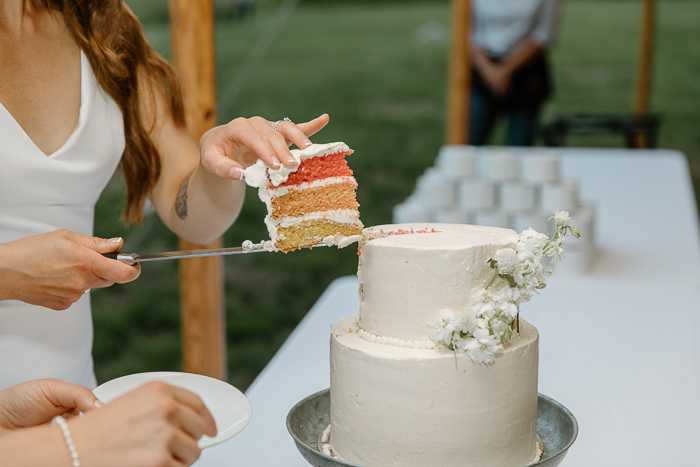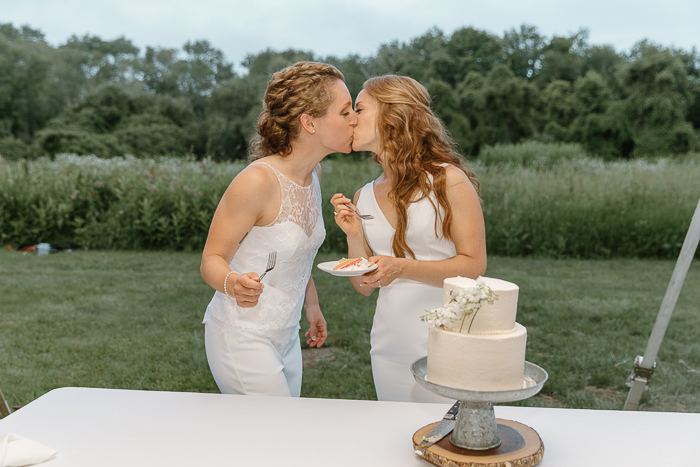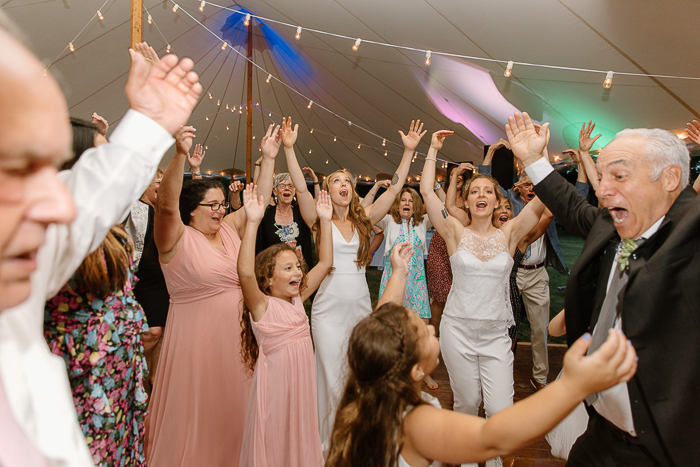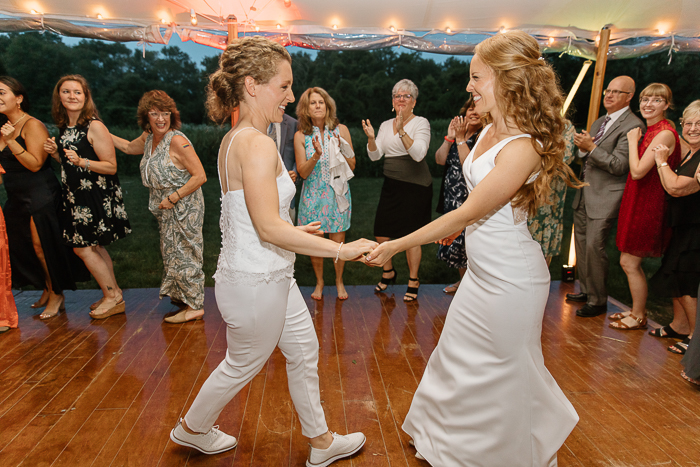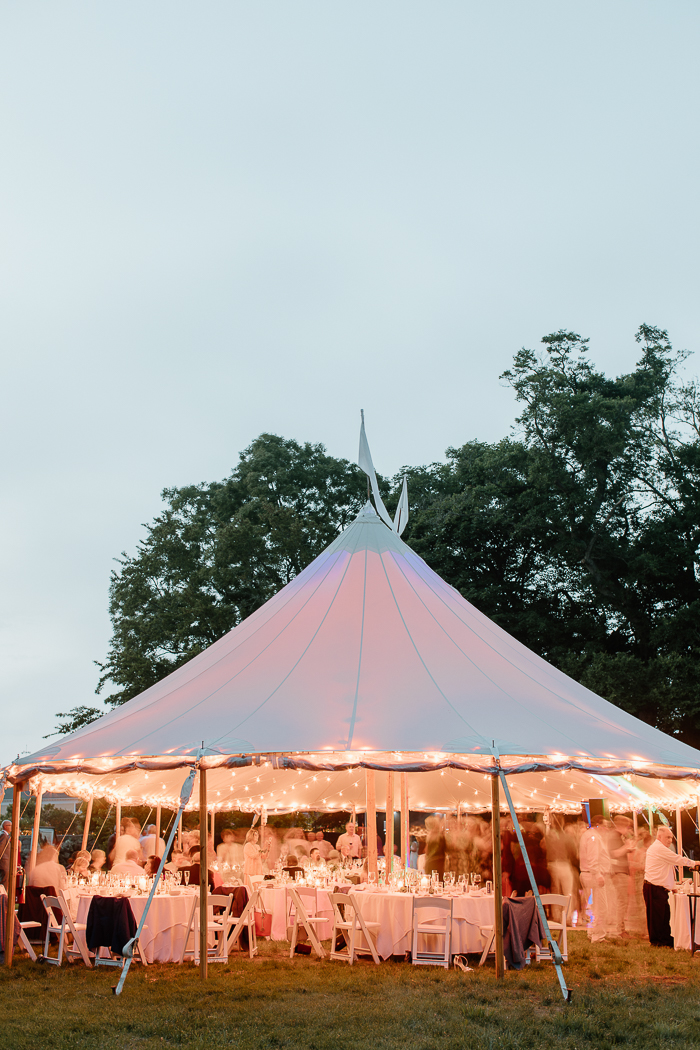 Congratulations to Emily and Kim on their beautiful outdoor Stone Acres Farm wedding. Big thanks to Elizabeth Grant for capturing all the powerful emotions of the day. The love in the photos is palpable. To see more of Elizabeth's work, check out her profile in our directory of wedding photographers from around the world!
Just like this wedding, the venue plays a large role in setting the look, feel, and tone of your celebration. Once you have the venue locked down, the process of personalizing your big day becomes a little bit easier. Check out our LGBTQ planning guide to help you create a wedding that authentically reflects your love story.