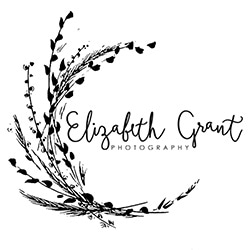 Best Wedding Photographers in Connecticut
Elizabeth Grant Photography
6 REVIEWS
About
MEMBER SINCE 2020
I'm a laid-back, beer-drinking, football-loving girl who curses like a sailor, but completely melts when surrounded by love and is not ashamed to say that I've cried more than a few times at a wedding I'm photographing. I absolutely adore a good love story and the best part of my job is being welcomed into the lives of amazing people and allowed to tell their stories through photographs. I get emotionally invested in every couple and the relationship we build over the course of your engagement season allows me to capture your true essence together. It brings me so much joy to be able to document important memories for my clients and make them last forever.
Why couples love Elizabeth Grant Photography
Jeanette M.
The Barns
Reviewed on Jul 09, 2020
Elizabeth is hands down the best photographer I've ever worked with. She is personal and passionate. She's upbeat, lively and absolutely phenomenal at what she does. Her fantastic personality is exceeded only by her talent and the quality of her ...&nbsp &nbsp Read More
Julia S.
Wright's Farm
Reviewed on Jun 24, 2020
From the moment I met Elizabeth, I knew she would be the perfect photographer for our wedding. Her easygoing, creative, sweet personality put us at ease throughout the wedding planning process. The day of our wedding, she was our saving grace with ke...&nbsp &nbsp Read More
Grace M.
Eolia Mansion
Reviewed on Jun 03, 2020
Elizabeth photographed our wedding last October and she was simply amazing. There aren't enough words to describe what she added to our day and our memories. First, she is incredibly organized- I was blown away right from our very first phone conver...&nbsp &nbsp Read More
Deana M.
Faraway Pond, NH
Reviewed on May 08, 2020
Besides getting married, Elizabeth was the next best decision we made about our wedding! She played so many important roles for us that day; she kept us organized, calm, and reminded us every chance we got, to take a moment and soak it all in. Eliz...&nbsp &nbsp Read More
Sima J.
The Loading Dock
Reviewed on Apr 28, 2020
What can I say about Beth? There aren't enough words in a thesaurus to describe the amount of love my husband and I have for her and her photography. We literally recommend her to everyone for any occasion. You will simply adore her! She's incred...&nbsp &nbsp Read More
&nbsp

+ See More Reviews
Request Information
Thank you for your submission. We will be in touch soon!
X

Email Sent.