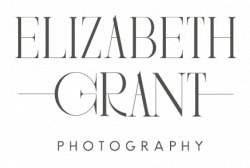 Best Wedding Photographers in Connecticut
Elizabeth Grant Photography
14 REVIEWS
About
MEMBER SINCE 2020
I'm a laid-back but also a Type A person. I love a cold beer or a good classic Old Fashioned. I swear too much and I completely melt when surrounded by true love. I'm not ashamed to say that I've cried more than a few times at a wedding I'm photographing. I adore a good love story and the best part of my job is being welcomed into the lives of amazing people who trust me to tell their stories through my photographs. I get emotionally invested in every couple and the relationship we build over time allows me to capture your true essence together. It brings me so much joy to be able to document fleeting moments and create lasting memories for my clients.
Why couples love Elizabeth Grant Photography
Mollie & Ryan V.
The Barns at Wesleyan Hills
Reviewed on Sep 19, 2021
I would highly recommend Elizabeth Grant Photography time and again to my friends & family! Right after our engagement session with Elizabeth we instantly knew we were in good hands and our minds were put at ease for our wedding day! To say she is...&nbsp &nbsp Read More
Stephanie N.
Middlefield, CT
Reviewed on Jul 27, 2021
Working with Elizabeth and Kevin was a literal dream for our wedding day - I couldn't even wait to write this review. Our relationship with Beth began back in 2018 when we were freshly engaged. She has worked with family members in the past and after...&nbsp &nbsp Read More
Sarah L.
The Halyard - Greenport, NY
Reviewed on Apr 04, 2021
Selecting Elizabeth as our wedding photographer was, aside from getting married, the best decision that we have made! She is a brilliant, talented, phenomenal photographer; this is evident from her portfolio, but her other talents proved to be equall...&nbsp &nbsp Read More
Alana L.
Topsmead State Forest
Reviewed on Mar 29, 2021
Elizabeth was hands down the best decision we made during wedding planning. I booked her right after I got engaged because I knew how much I only wanted her for that day! A few years back, I was in a wedding she shot and felt like I knew her already....&nbsp &nbsp Read More
Colleen M.
Guilford CT
Reviewed on Jan 05, 2021
To start, I feel so grateful that Elizabeth photographed our wedding as we reached out in a last minute effort to pull off a small wedding in two months to align with our tenth dating anniversary-all amid the crazy times of Covid-and she was able to ...&nbsp &nbsp Read More
&nbsp + See More Reviews
Request Information
Thank you for your submission. We will be in touch soon!
X

Email Sent.