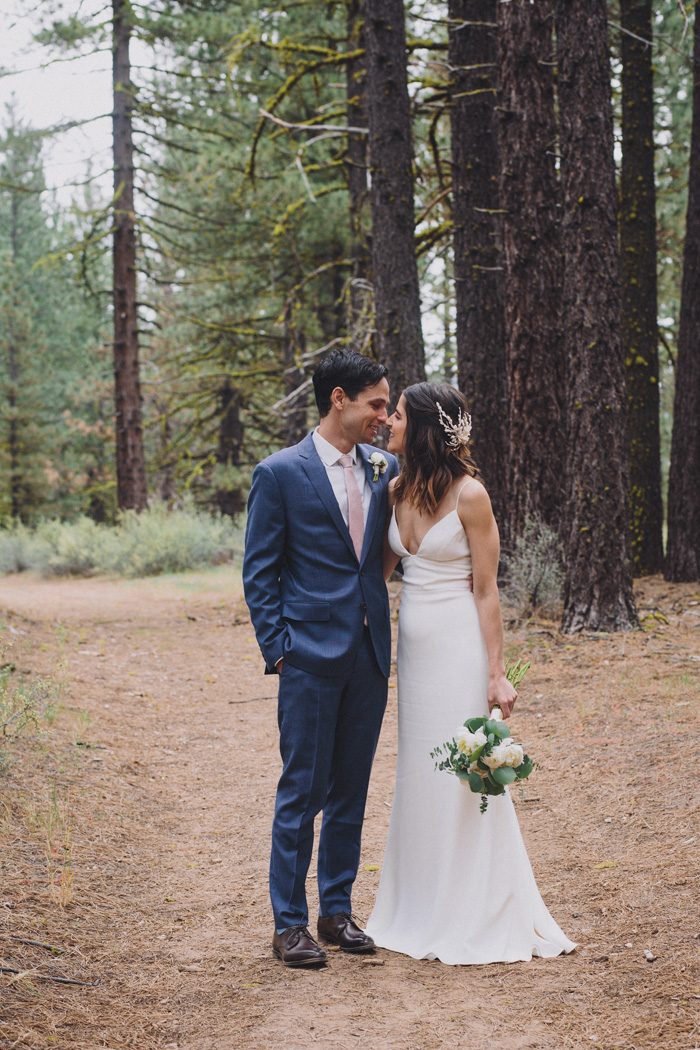 Rachel and Matt's wedding weekend at California's Chalet View Lodge was as lovely as it was laid-back. Day of Gal helped the couple create an organic feel that flowed throughout the entire day and highlighted the natural beauty of the Sierra Nevada landscape. Their decor focused on natural greenery with pops of white florals, which tied in effortlessly with the rustic vibe. But they had plenty of unexpected elements, as well, such as a mid-century modern lounge area and a second-line brass band as a nod to the groom's New Orleans roots. We simply can't get enough of Rachel's Tara Lauren dress and beaded hairpiece, which combined the chic yet laid-back feel they created with the rest of their details. Mandee Johnson Photography nailed it in capturing every nuance and unforgettable moment of this wedding!
The Couple:
Rachel and Matt
The Wedding:
Chalet View Lodge, Graeagle, California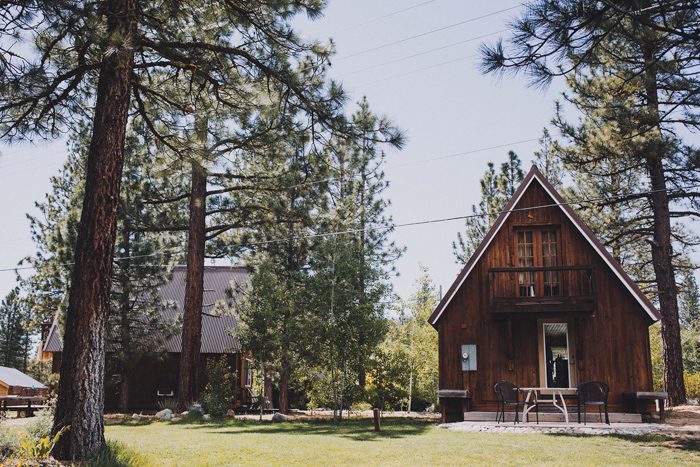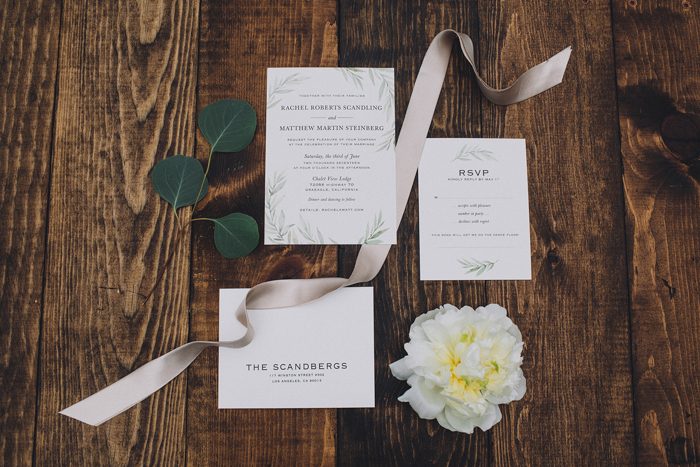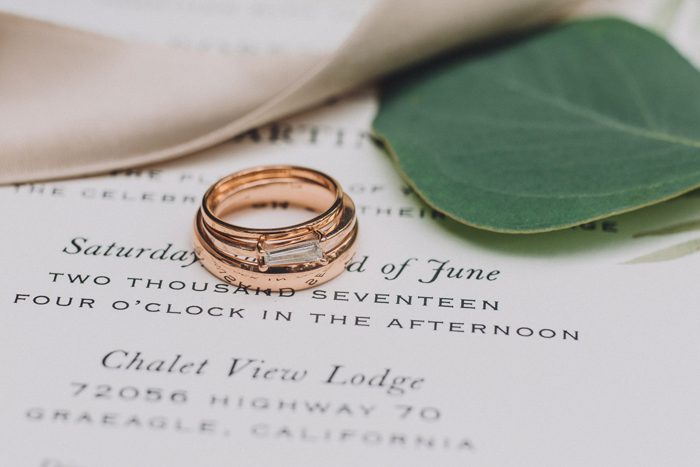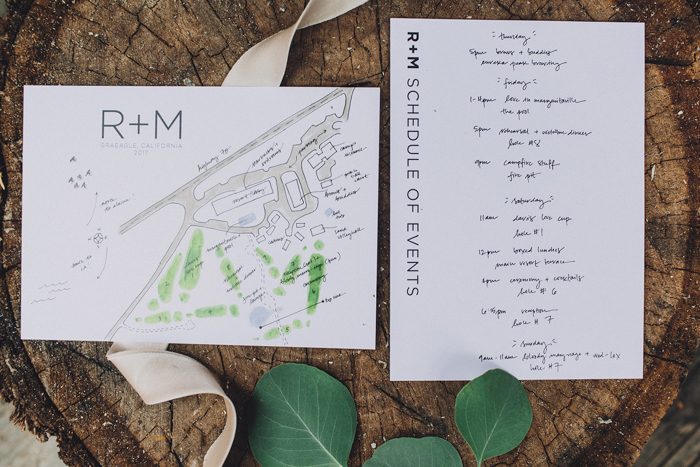 It's so rare in our lives that we get everyone we love in one place at one time, especially with young kids and middle-career demanding jobs. We wanted to create a place that people could spend a weekend enjoying their family and ours, all together! We found a lodge that was able to do just that and spent three nights hanging out all together (with our wedding mixed in there somewhere)!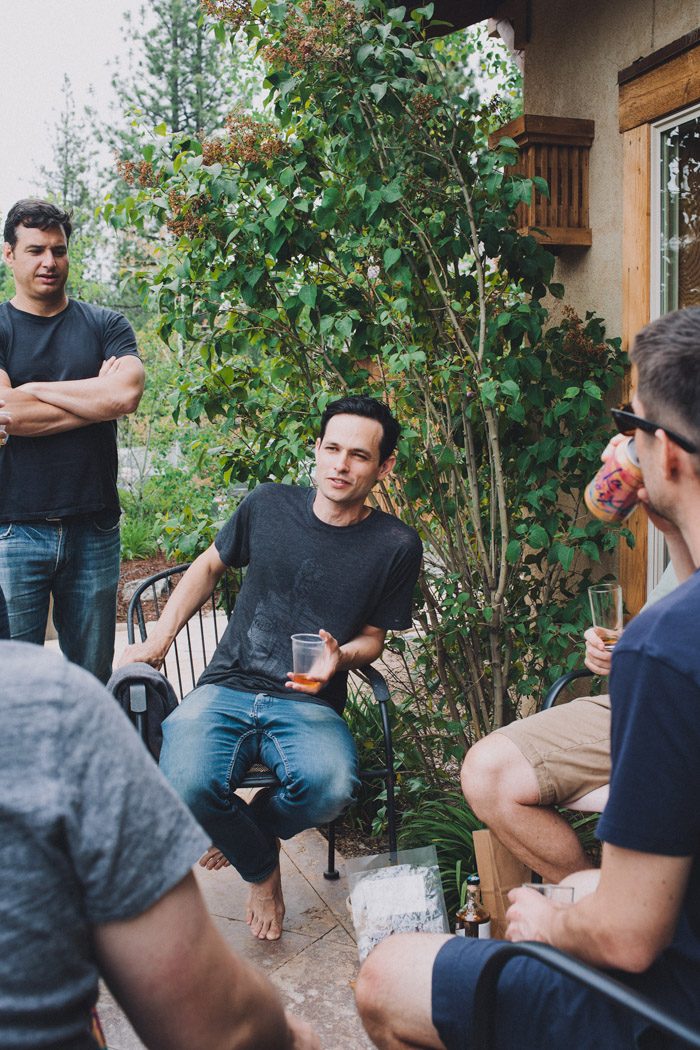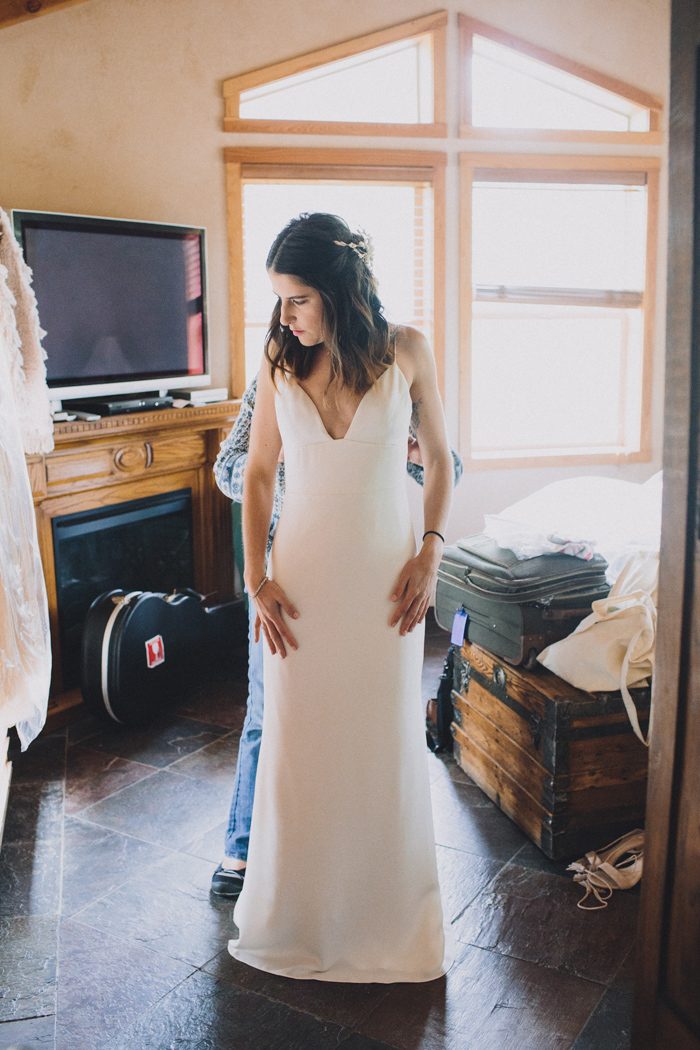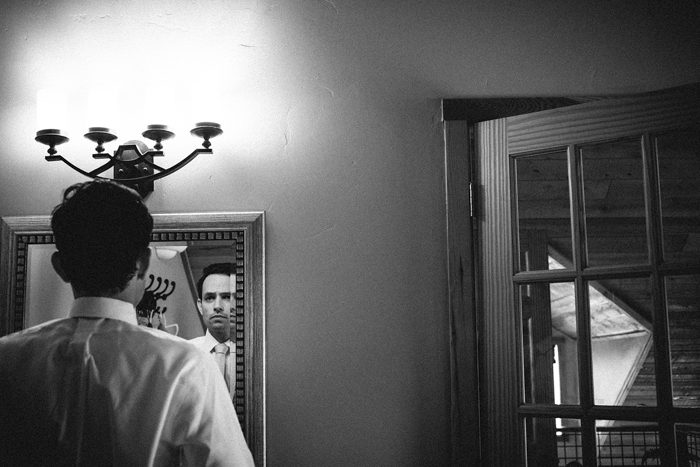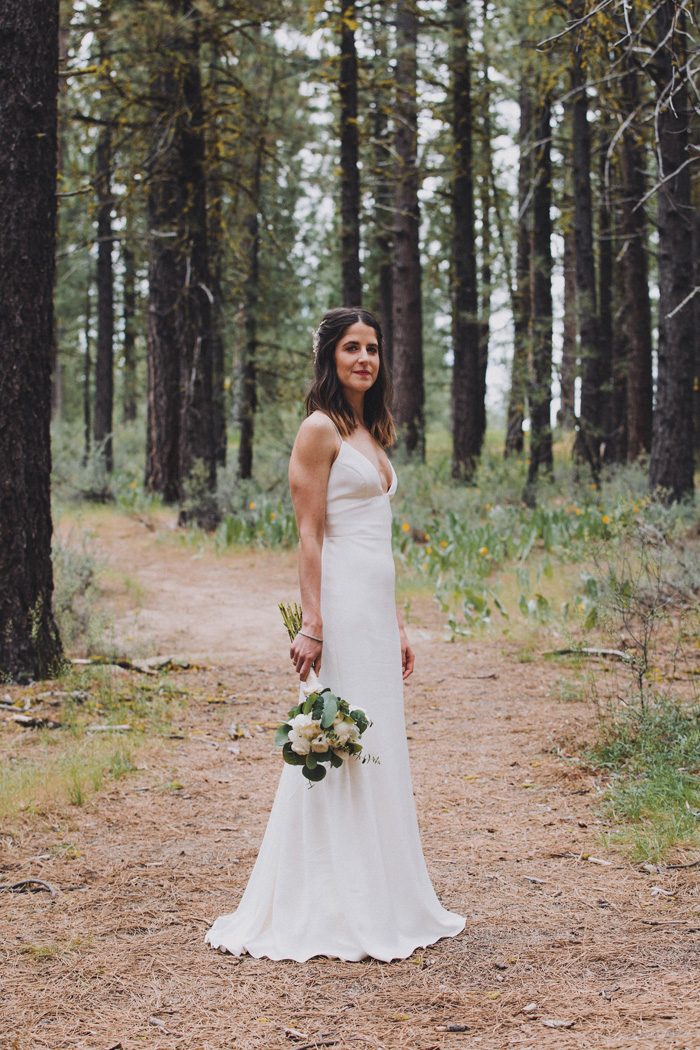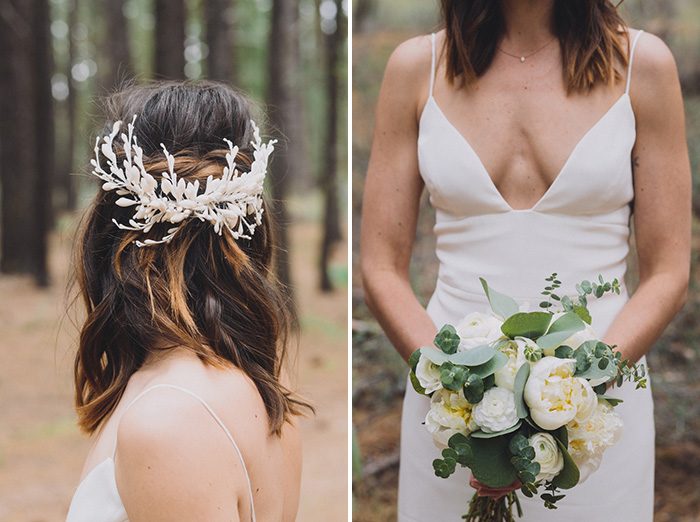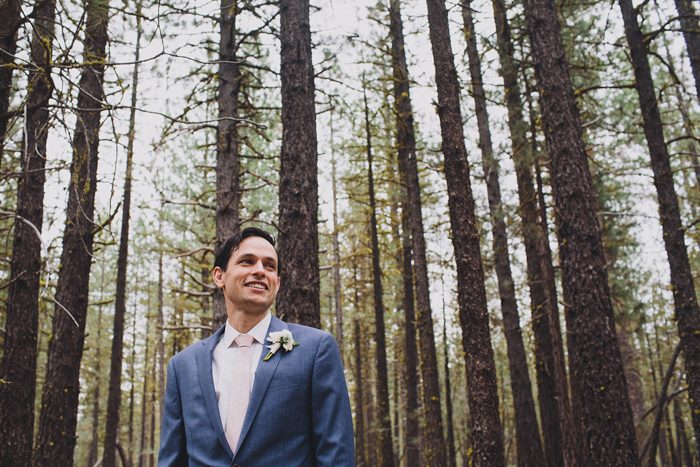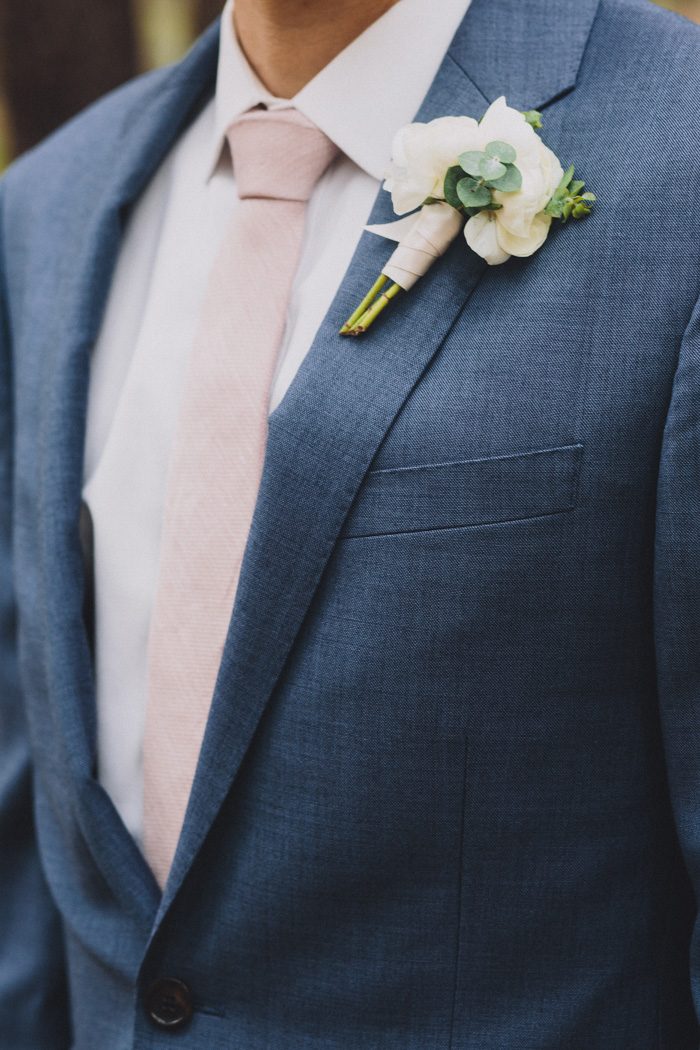 We really tried to keep the guests on their toes. We surprised them with a brass band at the end of the ceremony. Matt briefly lived in New Orleans, so having a second line was something that was near and dear to him and to do it with our own twist was perfect!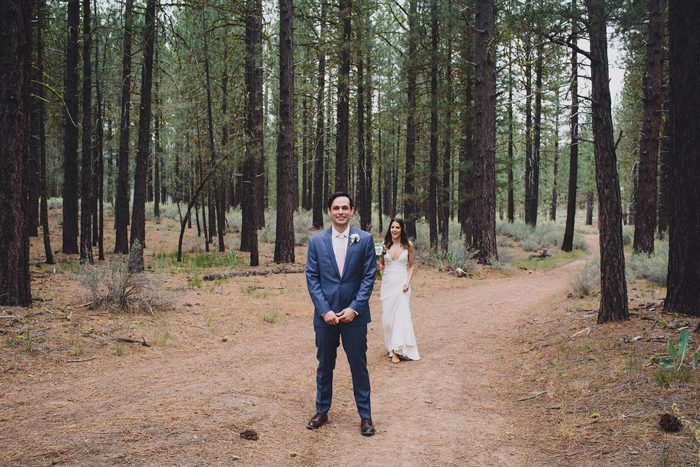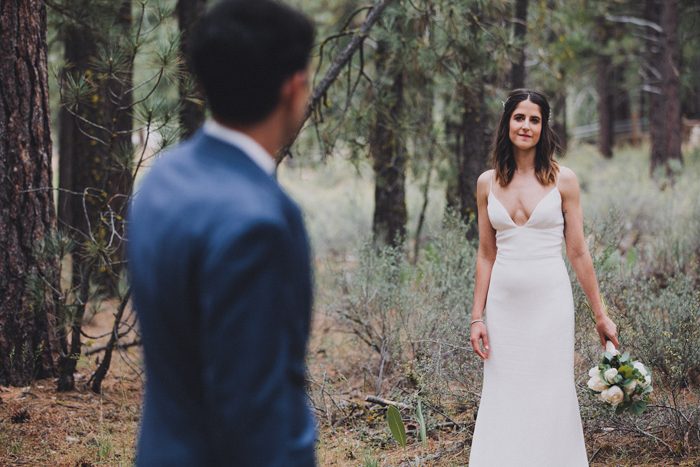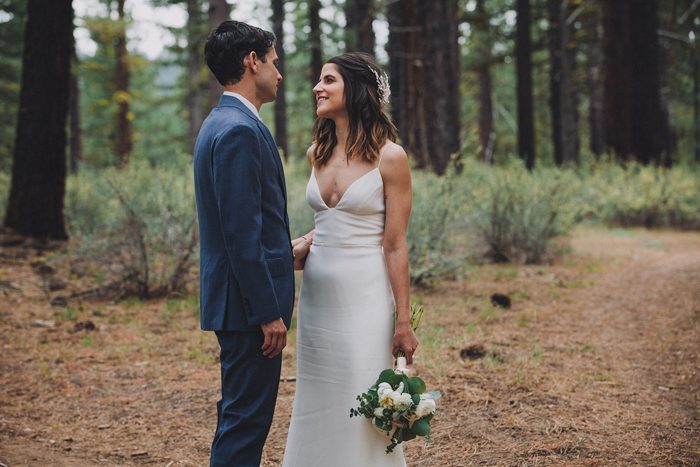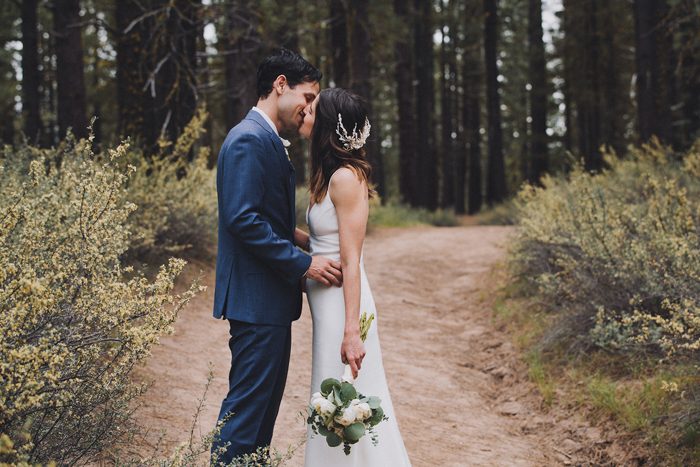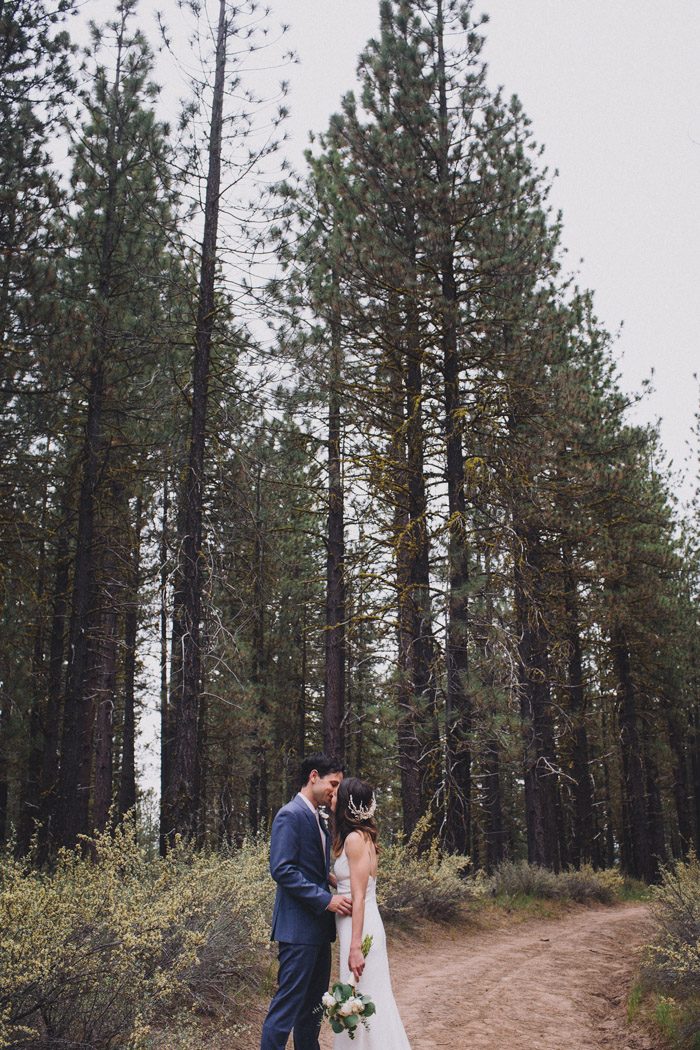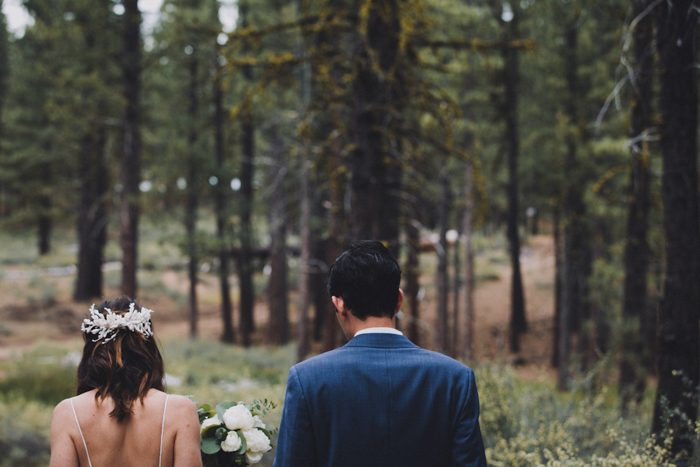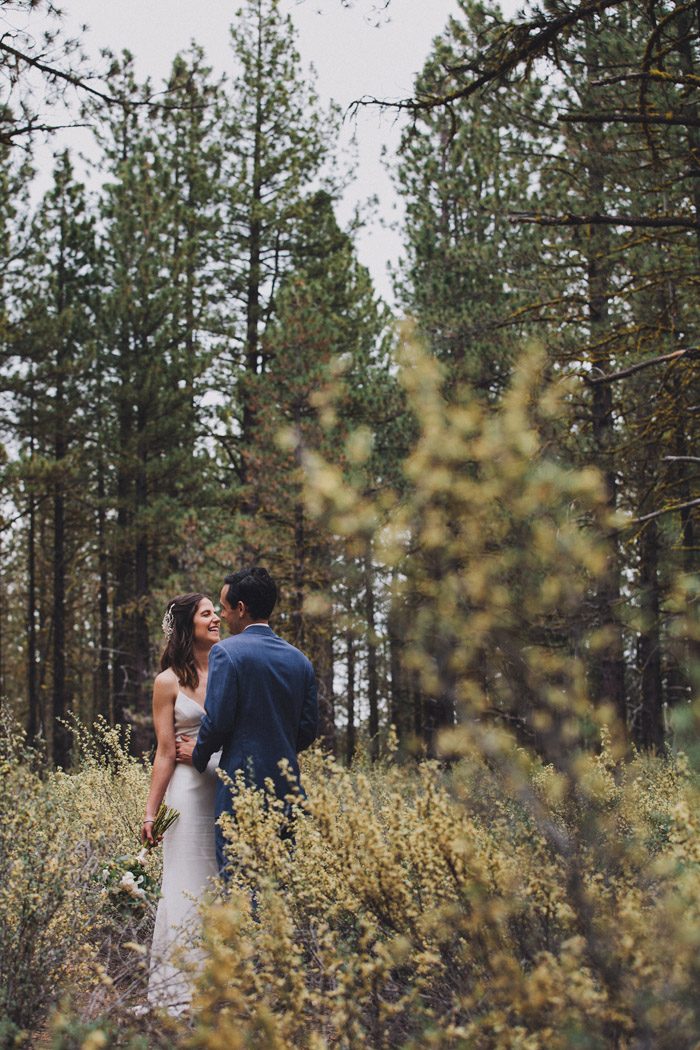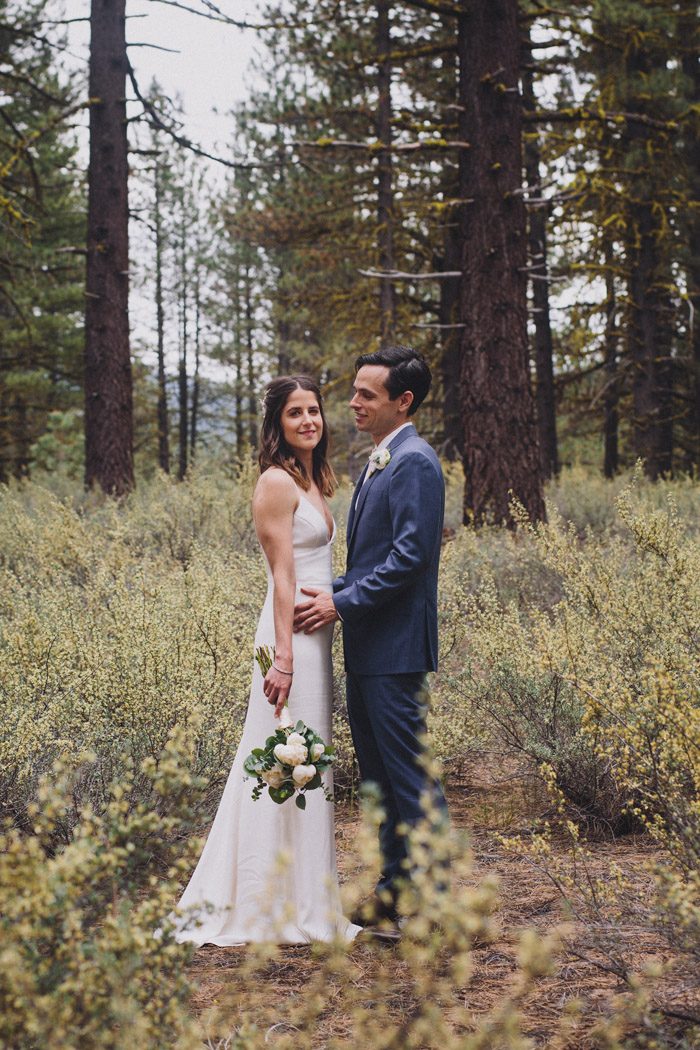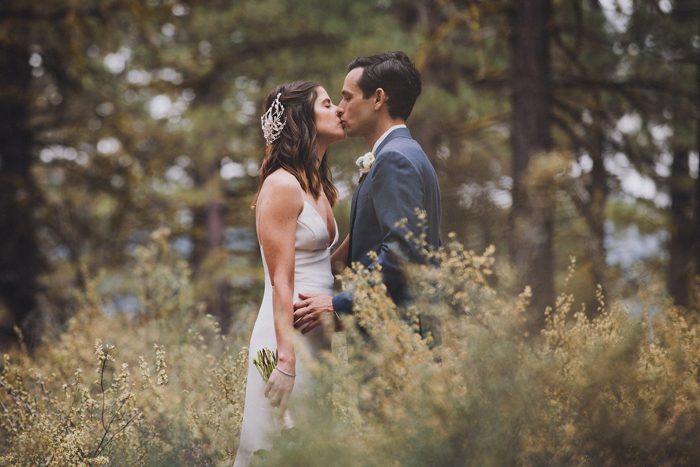 From the bride: My advice is to set your boundaries, but let the small things slide. We each chose a couple of things that were non-negotiable, but also didn't battle each other or our families on smaller decisions. In the end, what we remember is the incredible energy and everyone's dance moves!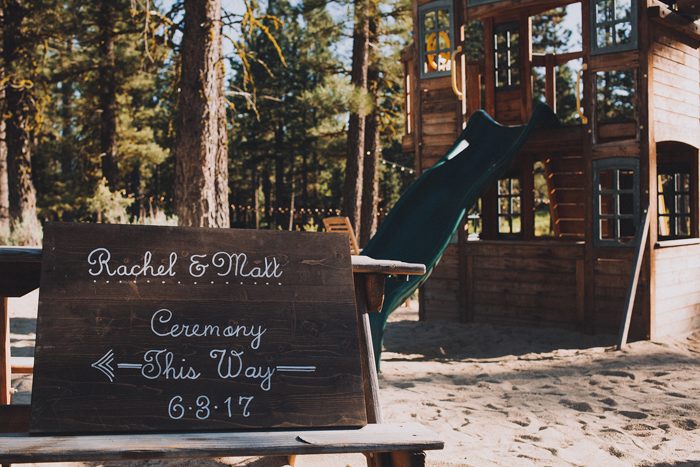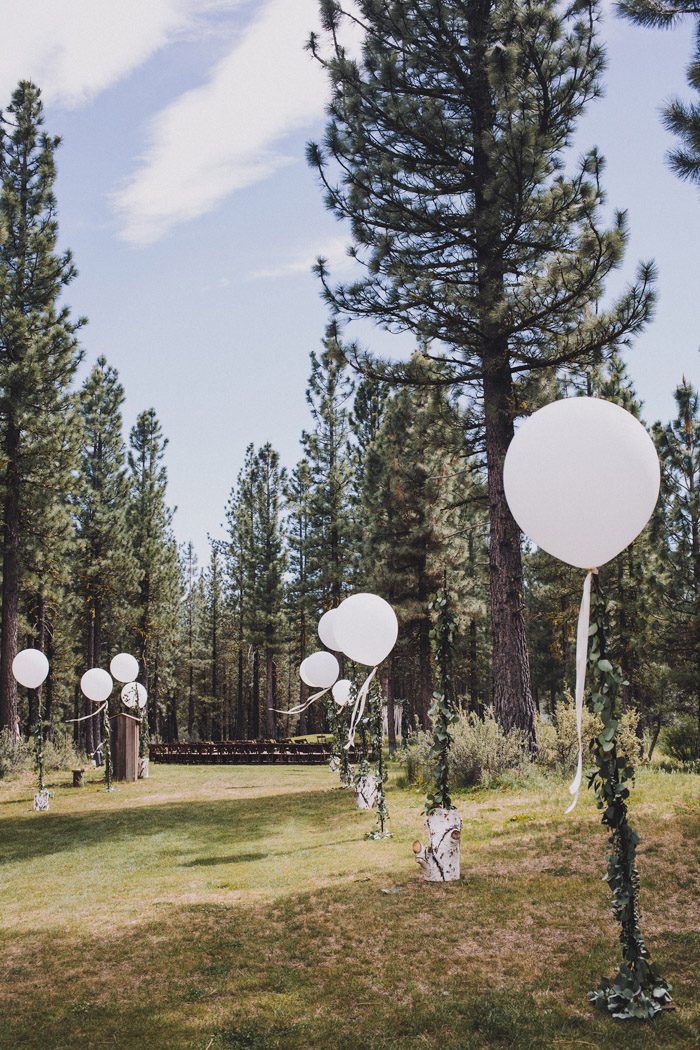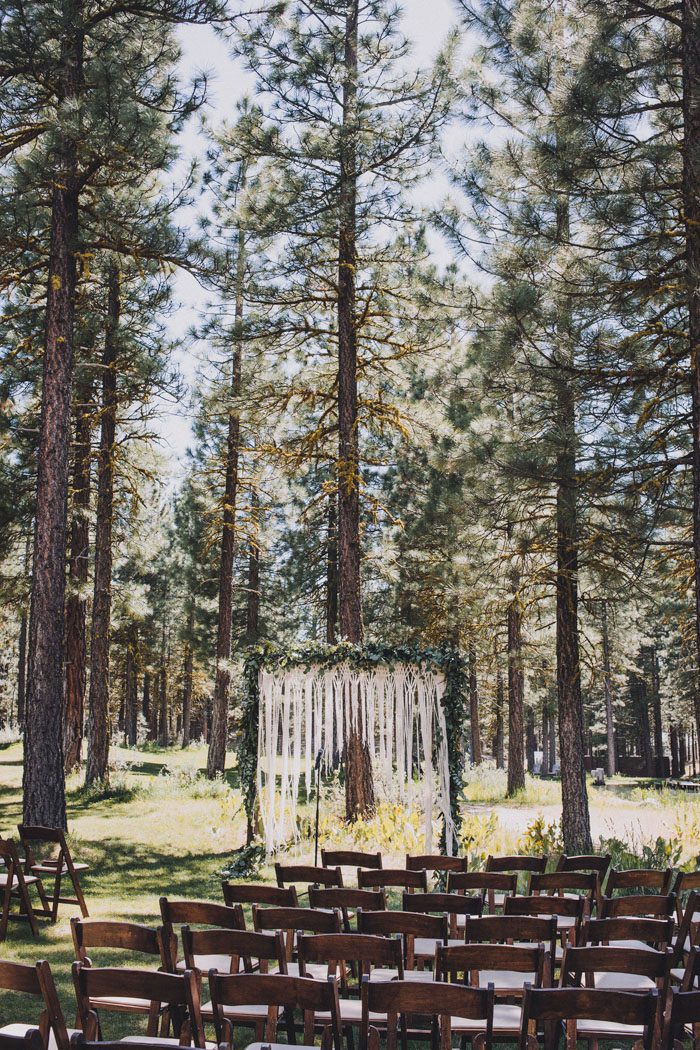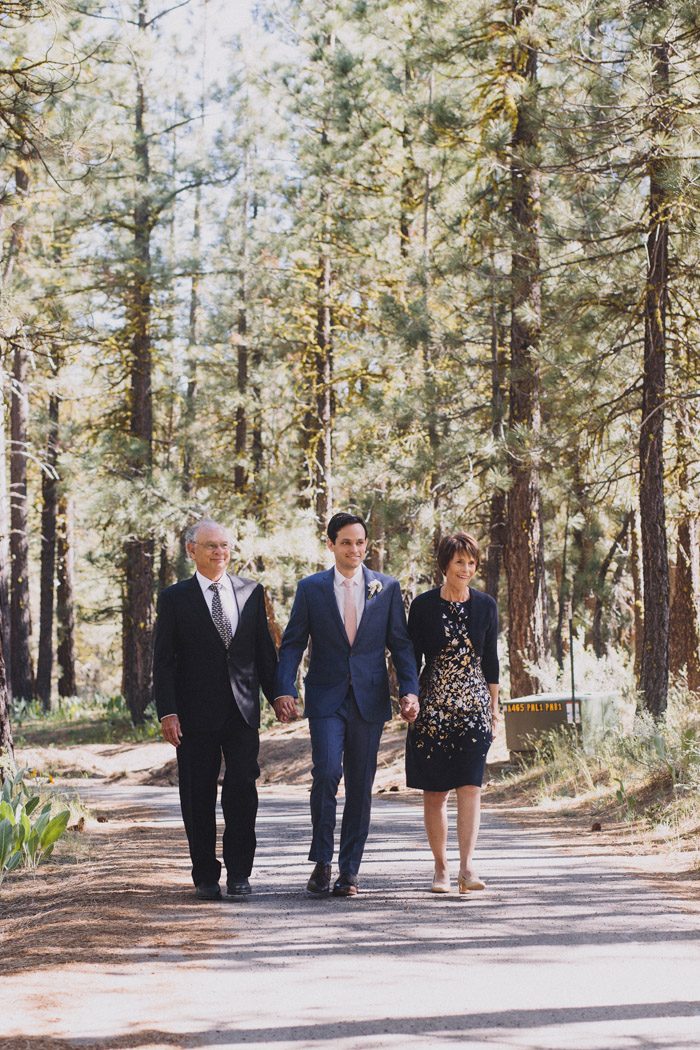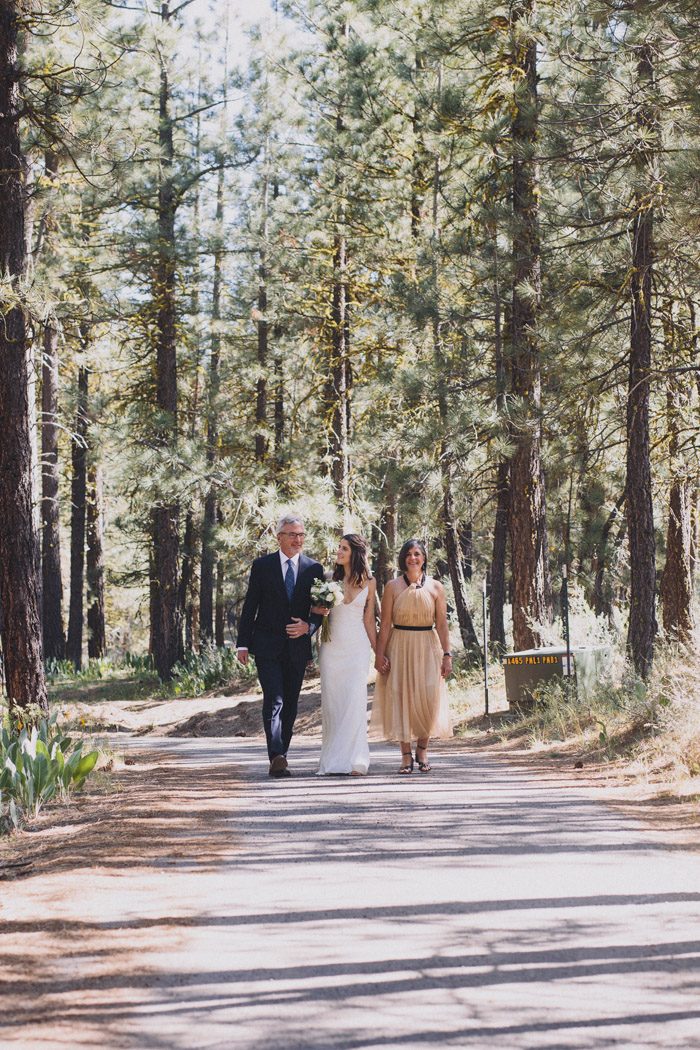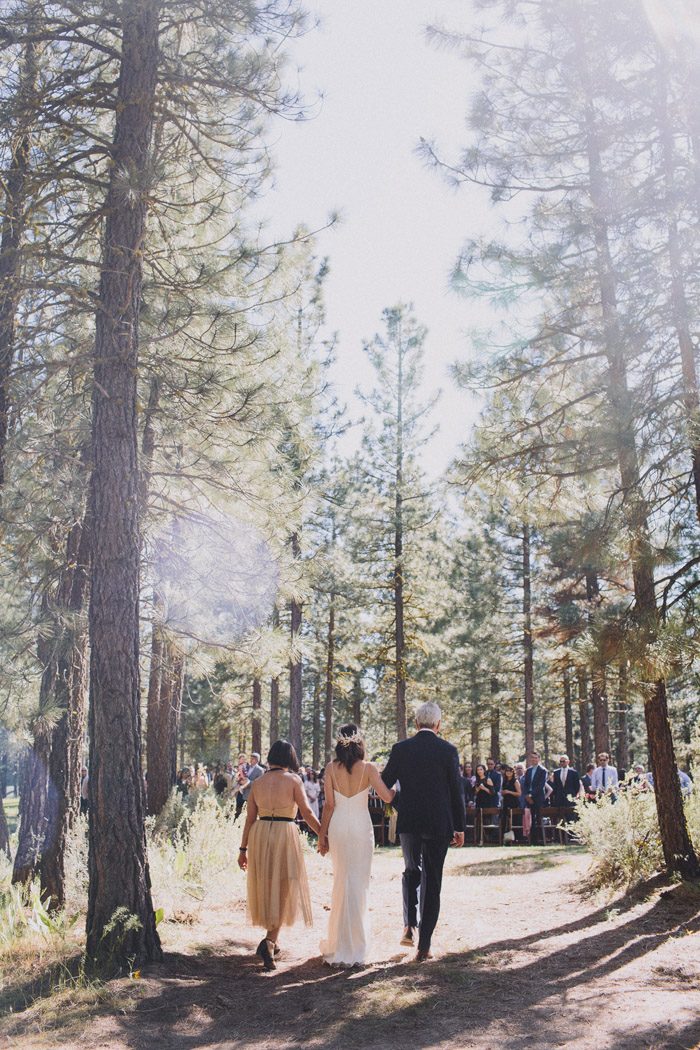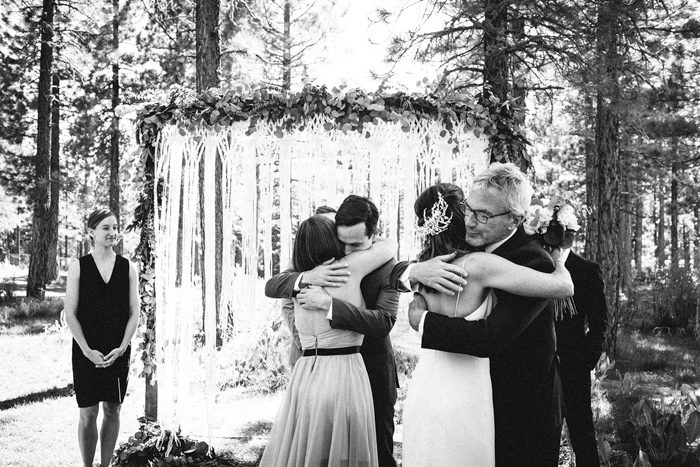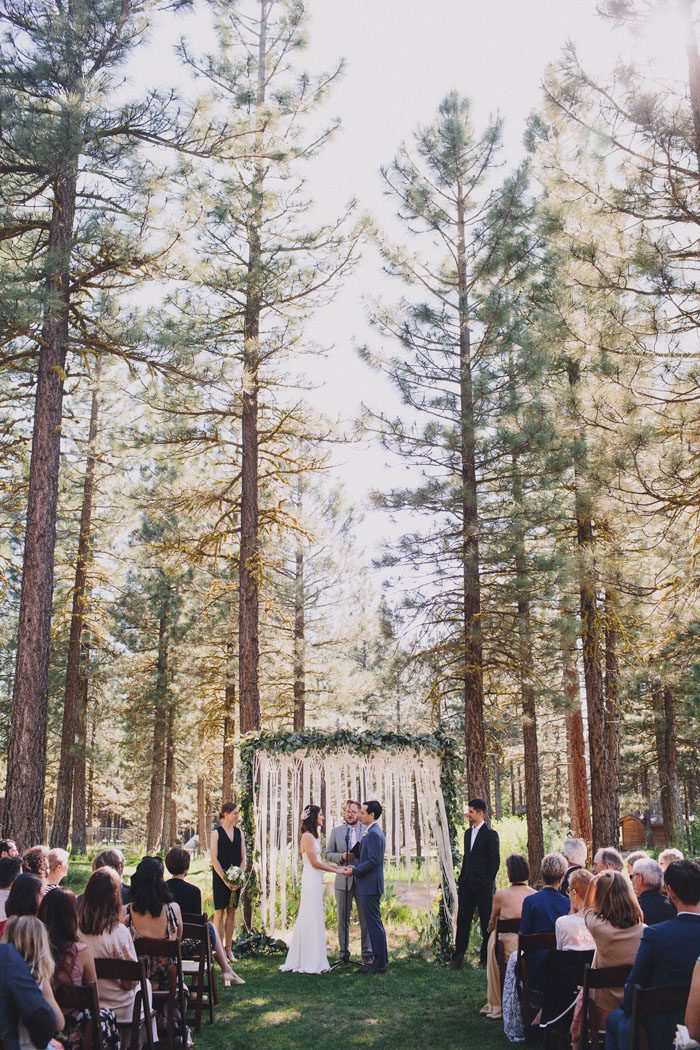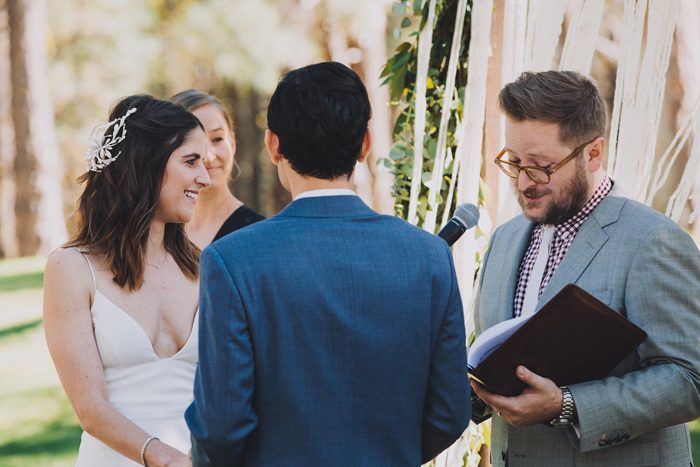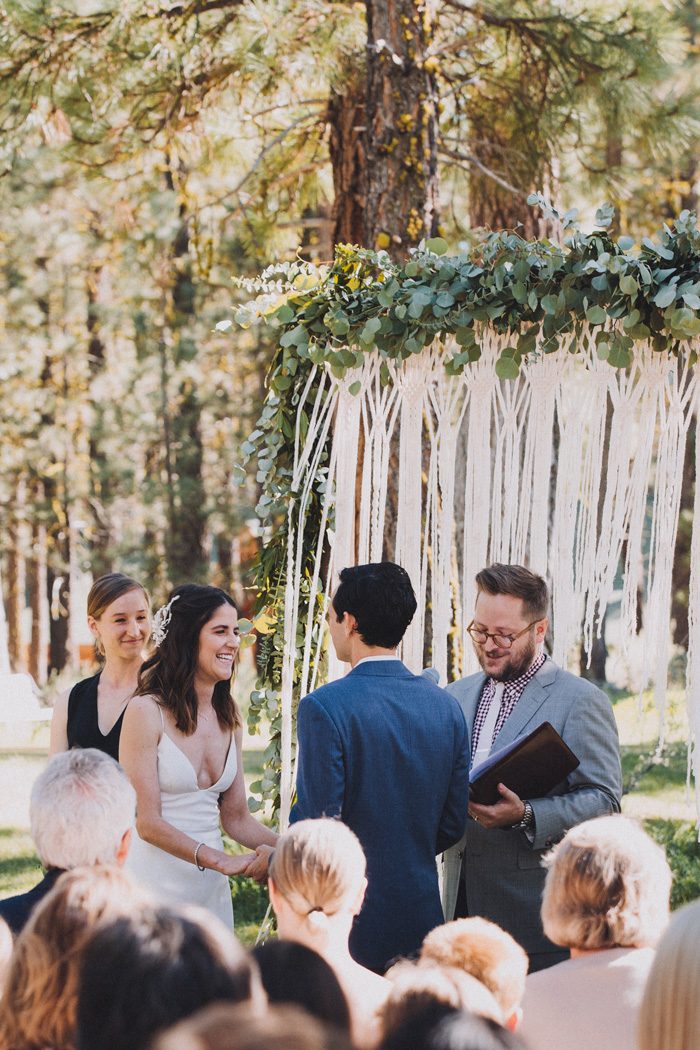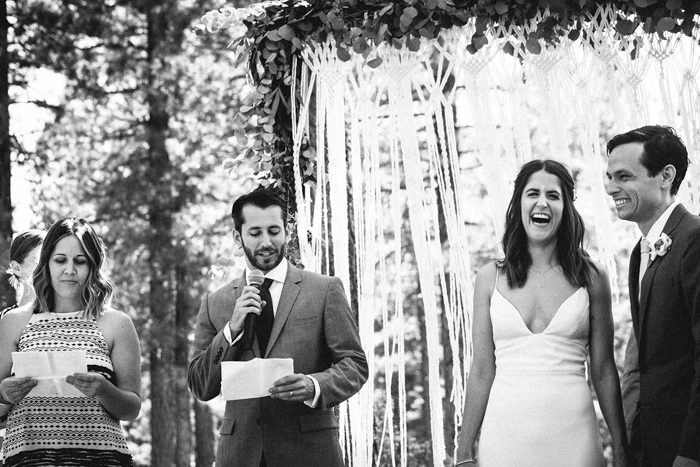 From the groom: The most memorable moment of the day was listening to Rachel read her vows. It felt like time stopped. And, of course, dancing with all our friends and family to the brass band right after the ceremony!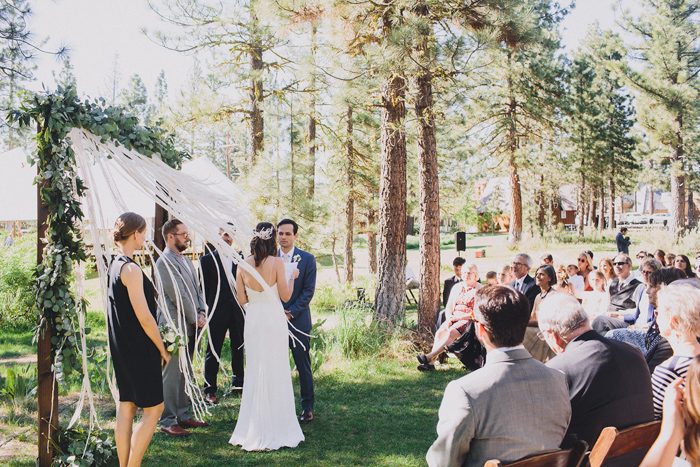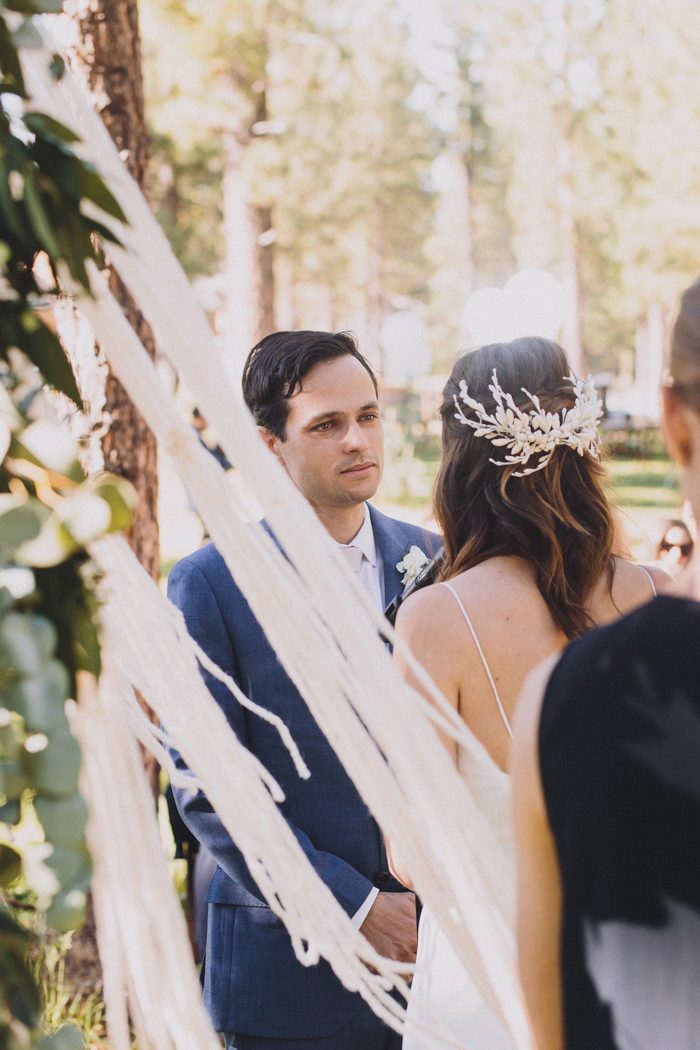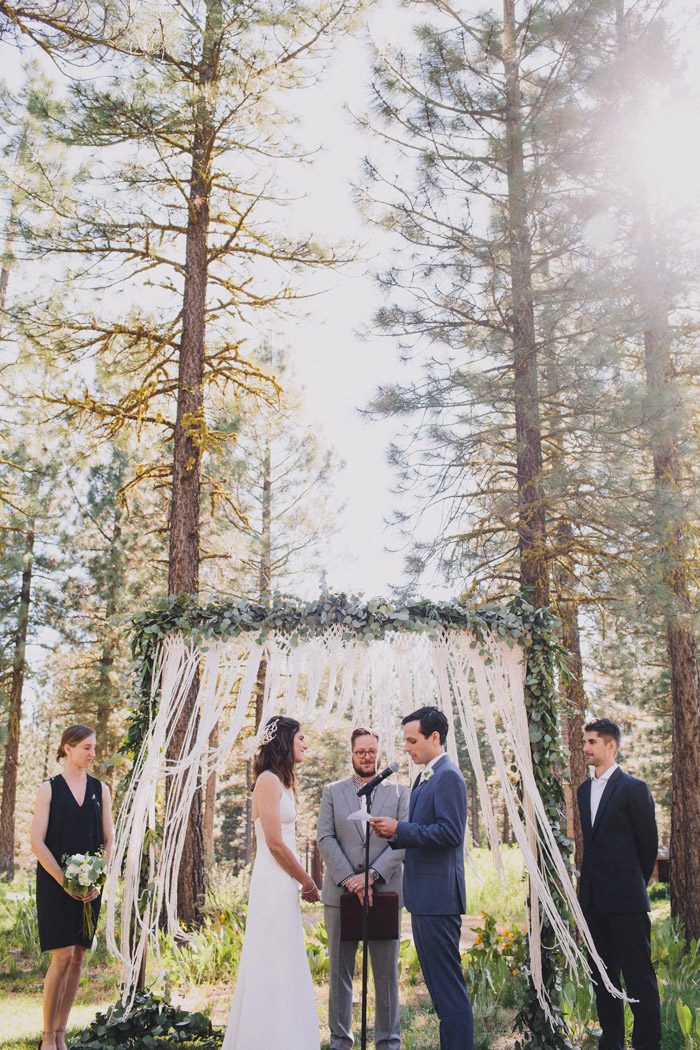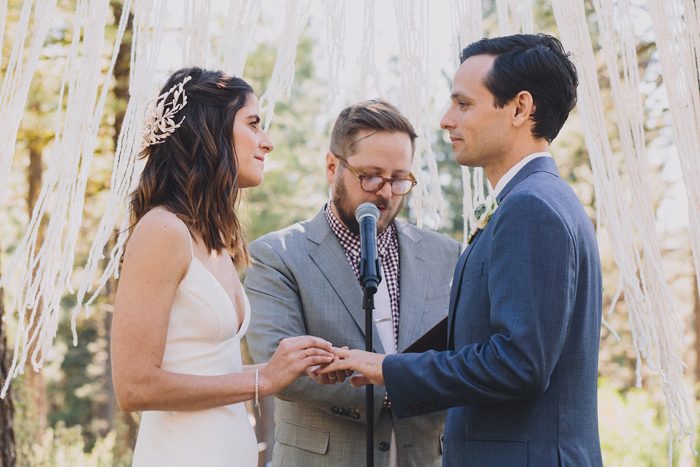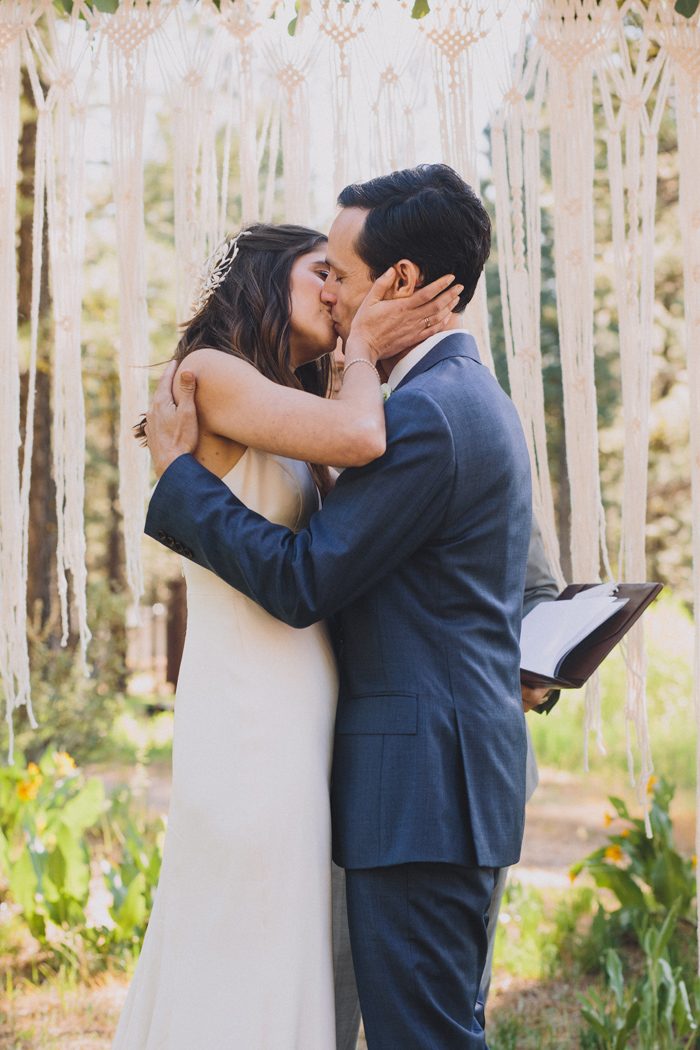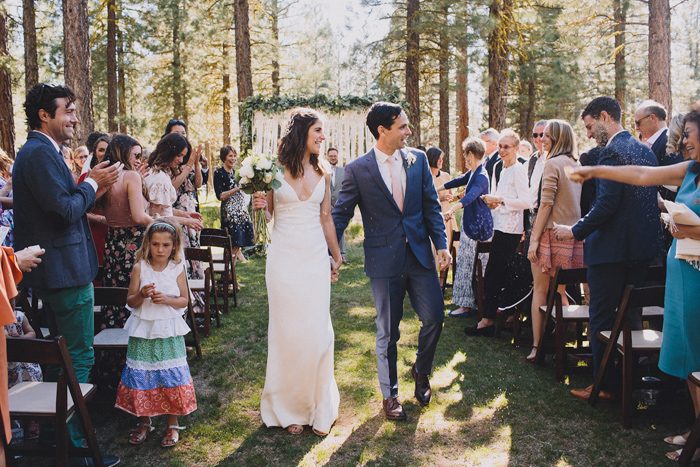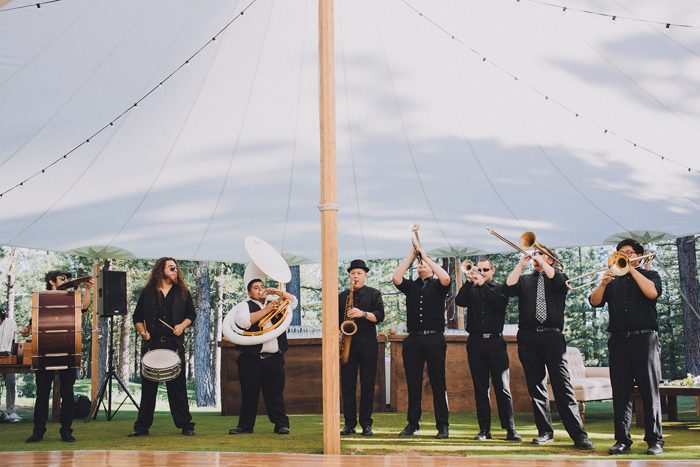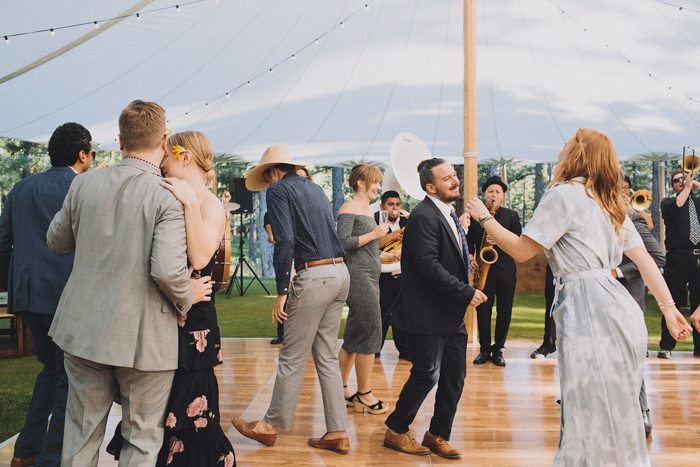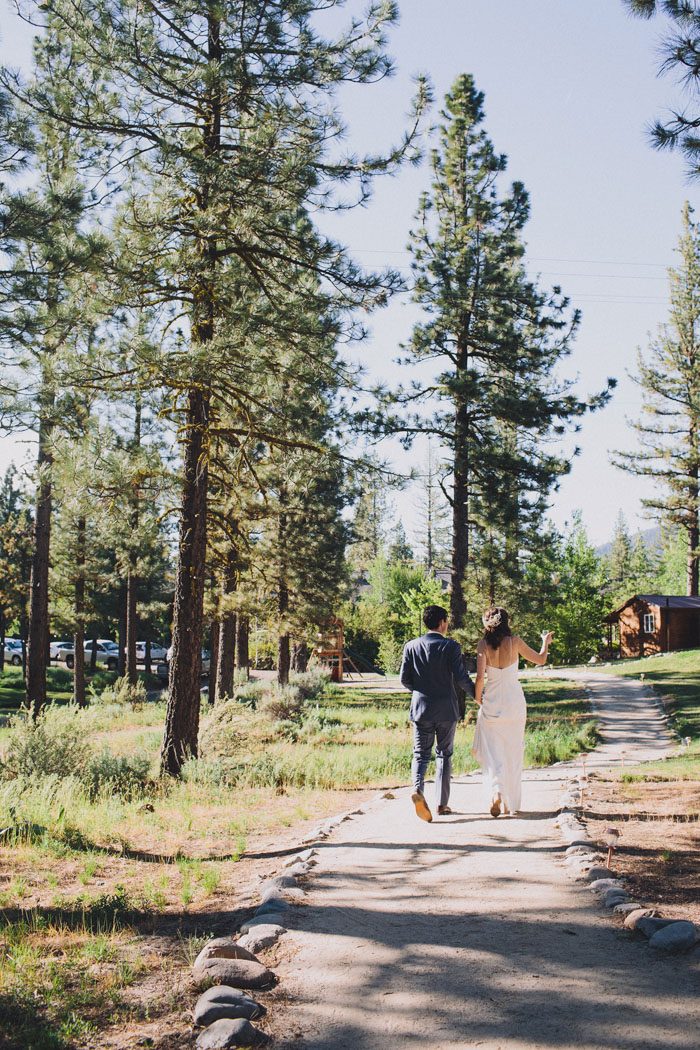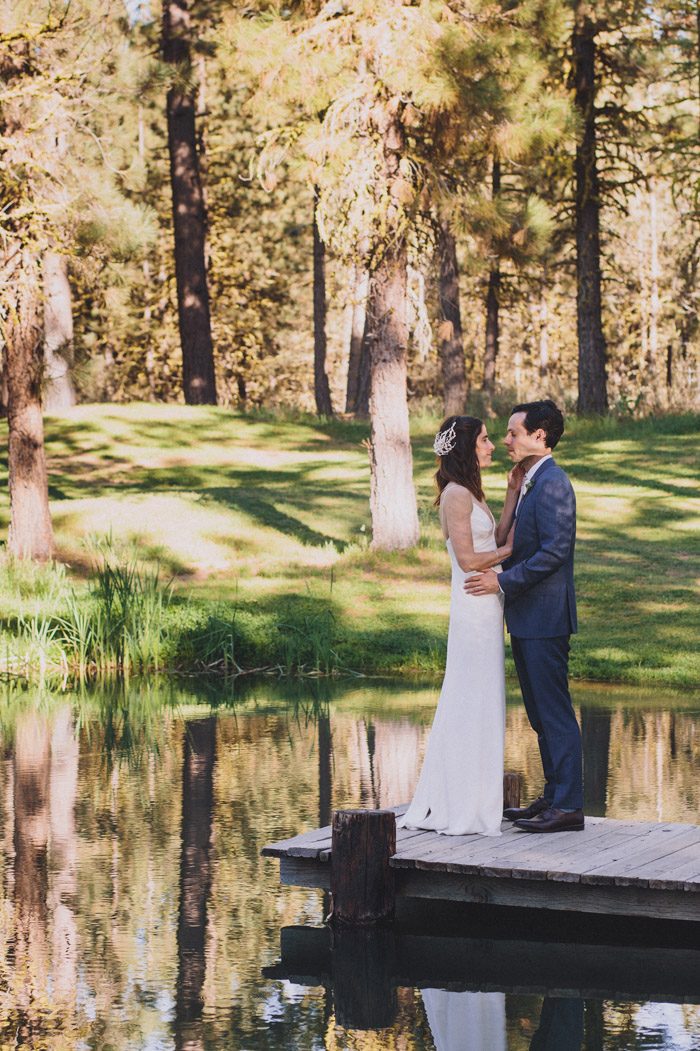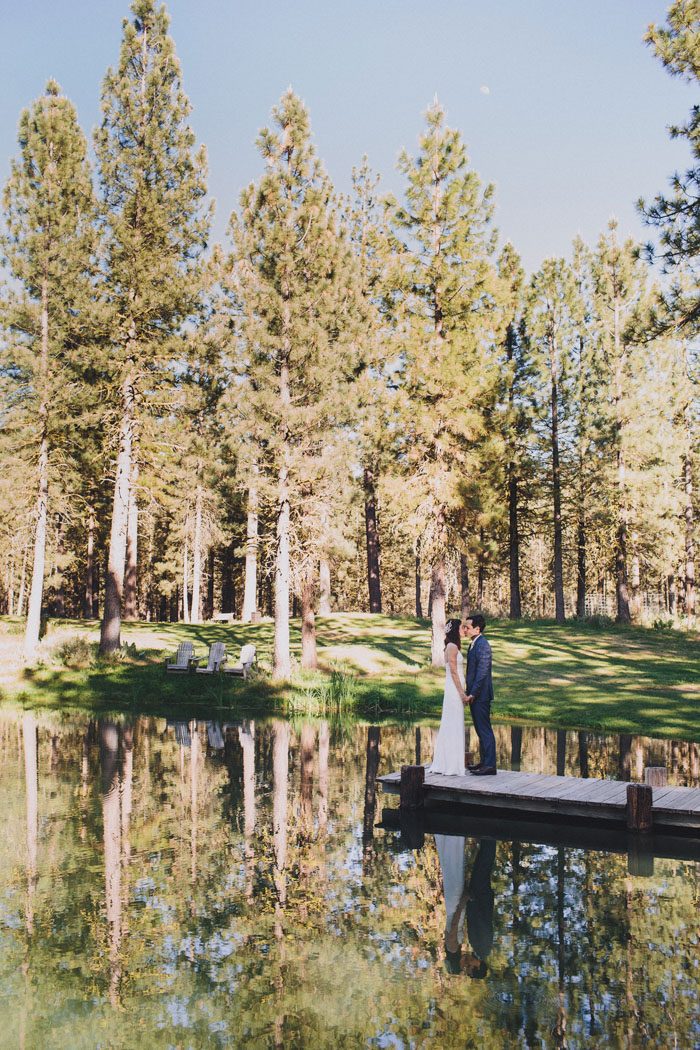 From the bride: The most memorable moment was coming back to the cocktail hour after signing our marriage license. We were able to see the gathering of our loved ones from the outside for a minute, and then enter back into that sphere. There was this anticipation and pure joy — everyone was vibrating with love (and cocktails!).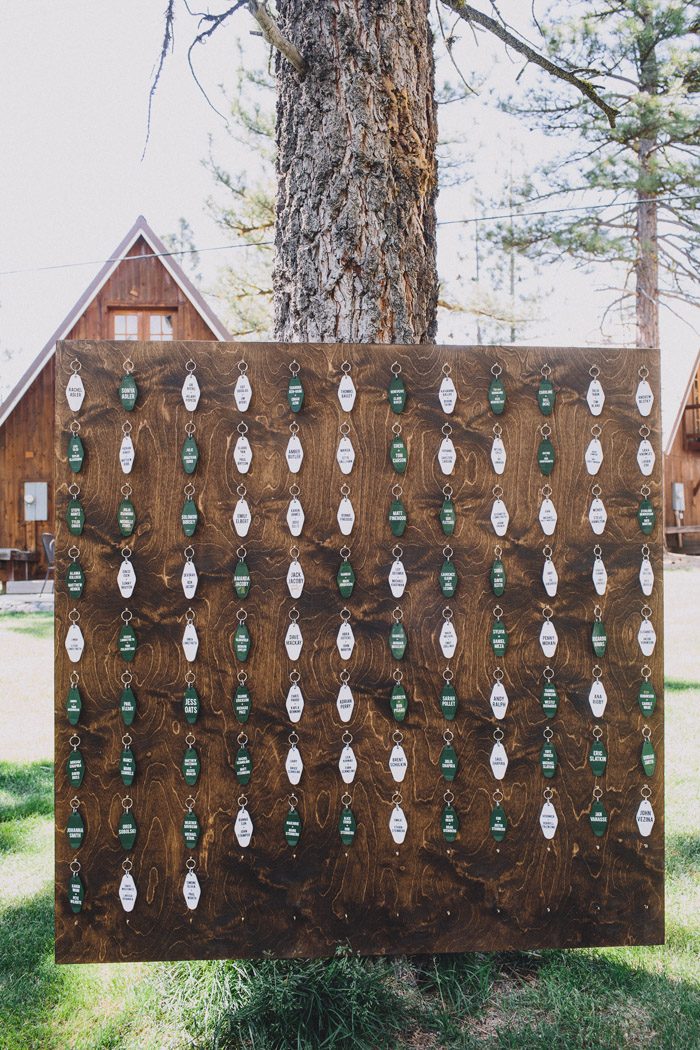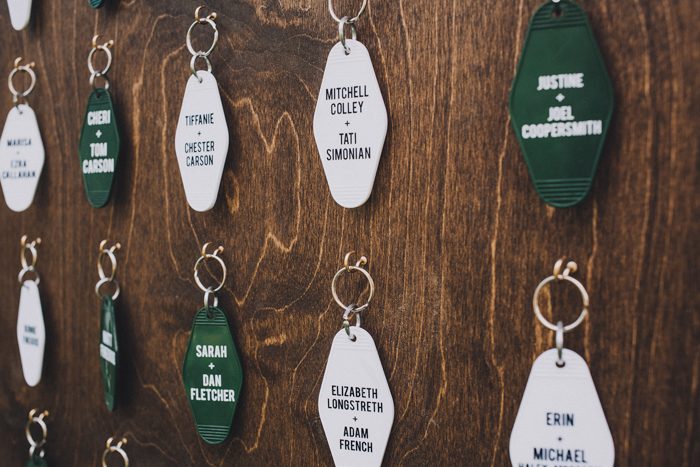 We wanted to highlight the beauty of the Sierras and the pure fun and joyous energy we knew our friends would bring. We drew from the natural palette of our location at Chalet View Lodge and kept the design minimal and organic. We mixed in fun elements like a canvas mid-century hospitality tent, motel keychains as escort cards, and a macramé backdrop for the ceremony.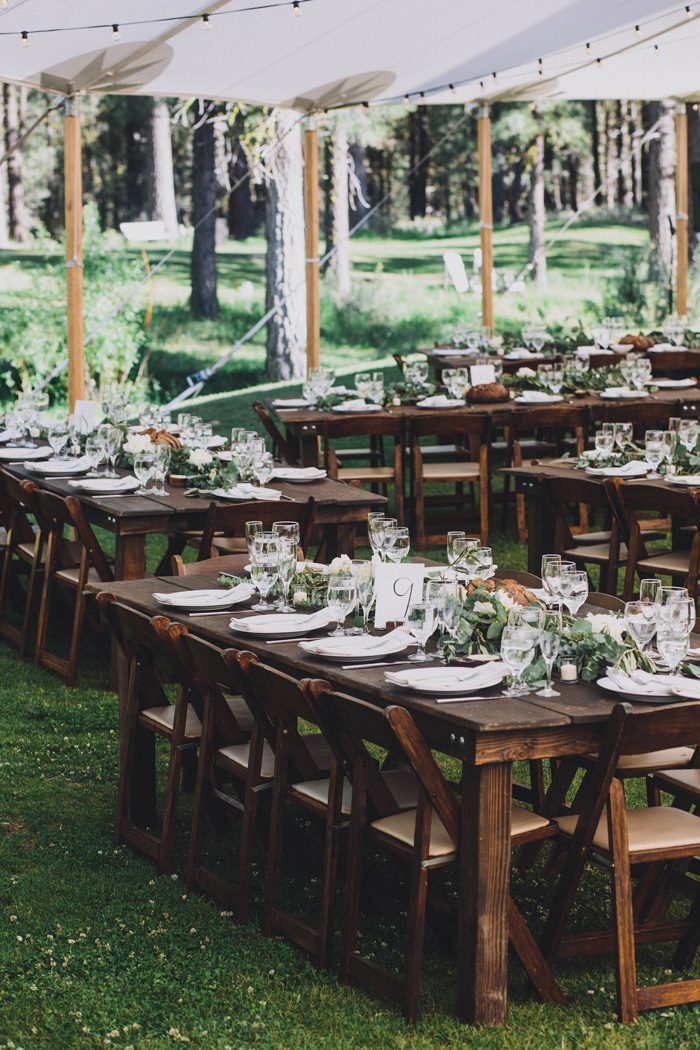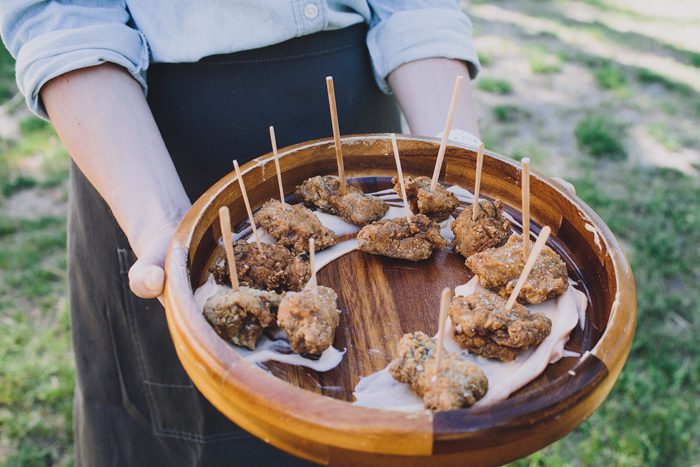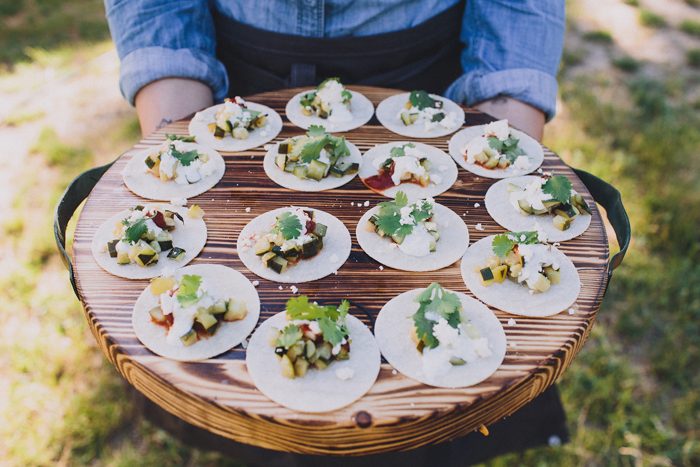 From the groom: My advice is to try to enjoy the planning. It's painful at times but, in retrospect, it was a memorable and bonding part of the whole process.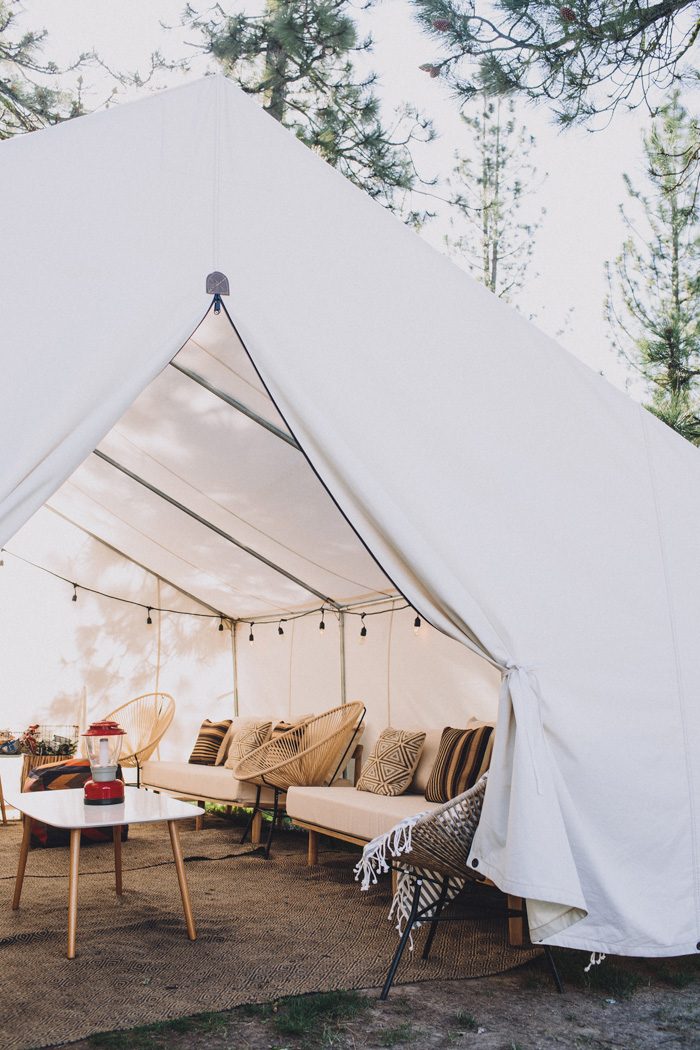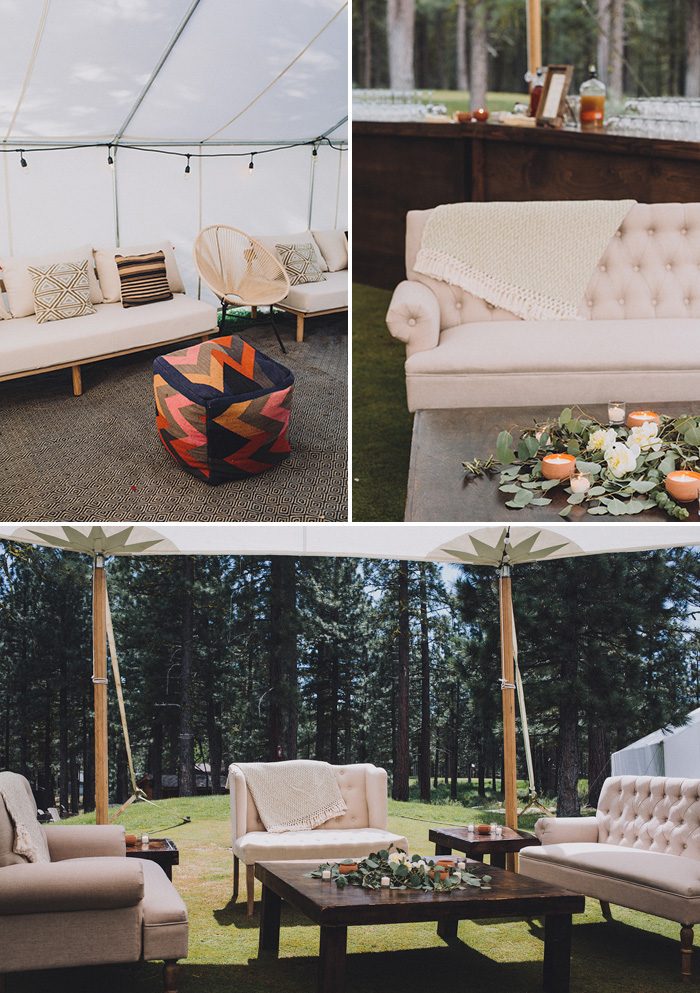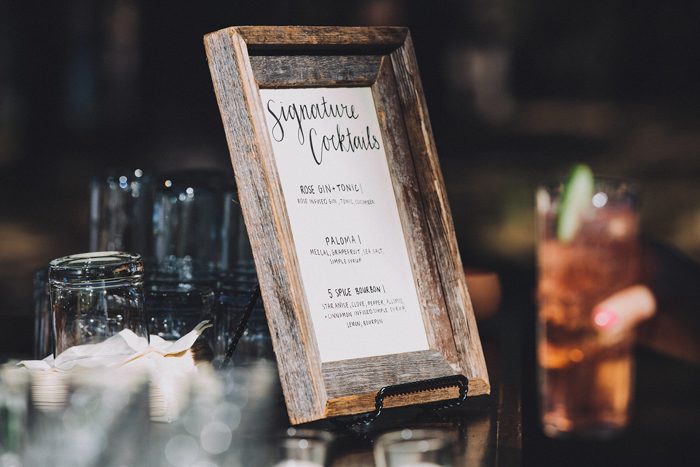 Something that wasn't physically evident but was so fun and important to us, was our shared playlist. We asked all of our guests to submit a song on their RSVP cards.The music ranged from Jamiroquai to Kendrick Lamar to Eric Clapton. After compiling the requests and making a custom mix, we sent it everyone who was traveling to the wedding — it was perfect for jamming in the car or on a plane!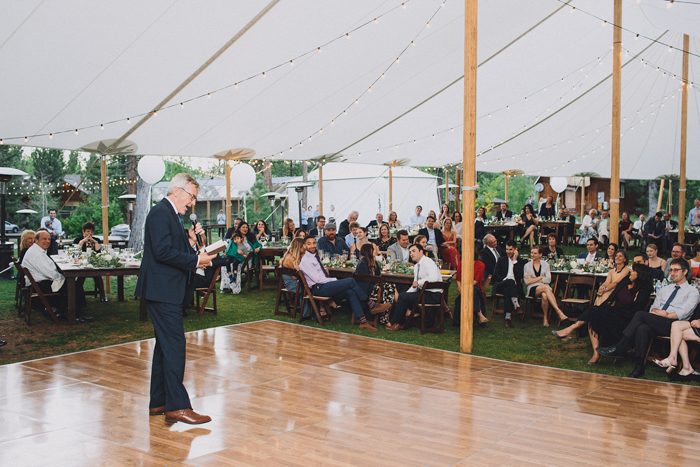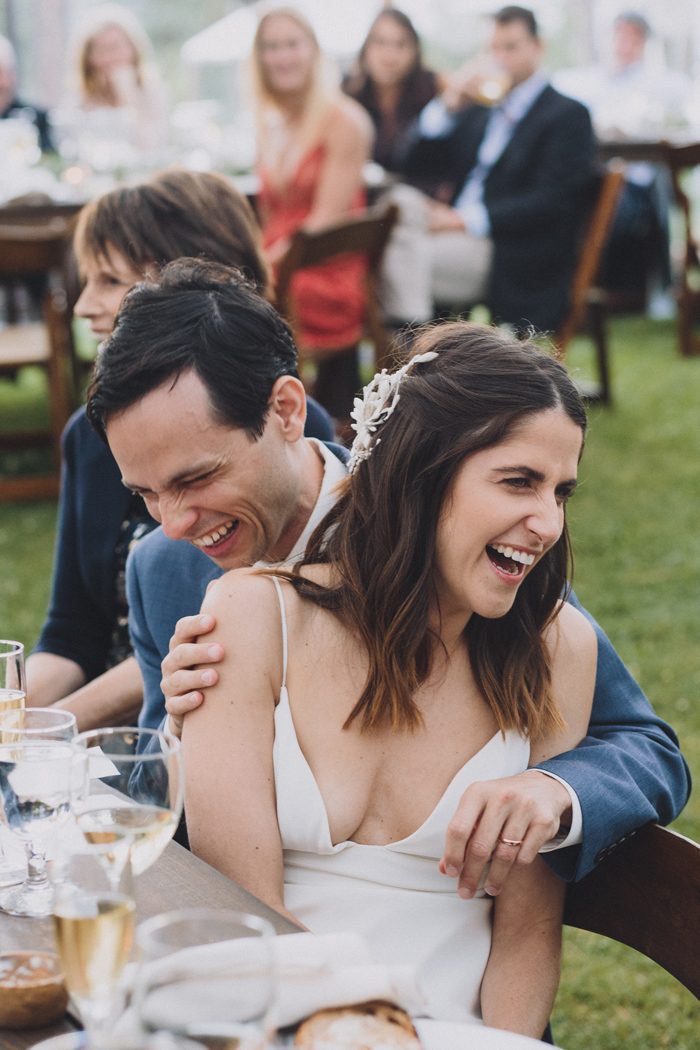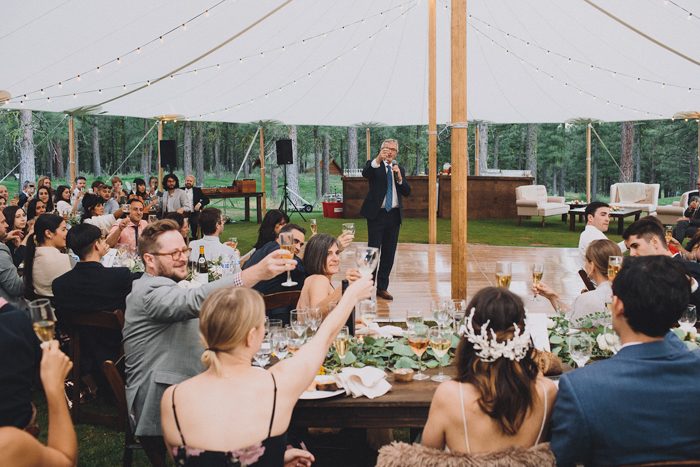 Processional (Groom) – "The Final Countdown" by Europe
Processional (Bride) – "Sea of Love" by Cat Power
Recessional – "Sexual Healing" by Marvin Gaye
First Dance – "When I Get My Hands On You" by The New Basement Tapes
Congratulations to Rachel and Matt, and thanks to Mandee Johnson Photography for sharing this beautiful Chalet View Lodge wedding with Junebug! Love the natural elements Rachel and Matt used? Check out Laurel and Benton's chic Pacific Northwest at Wellspring Spa and Retreat for even more earthy and organic inspiration!