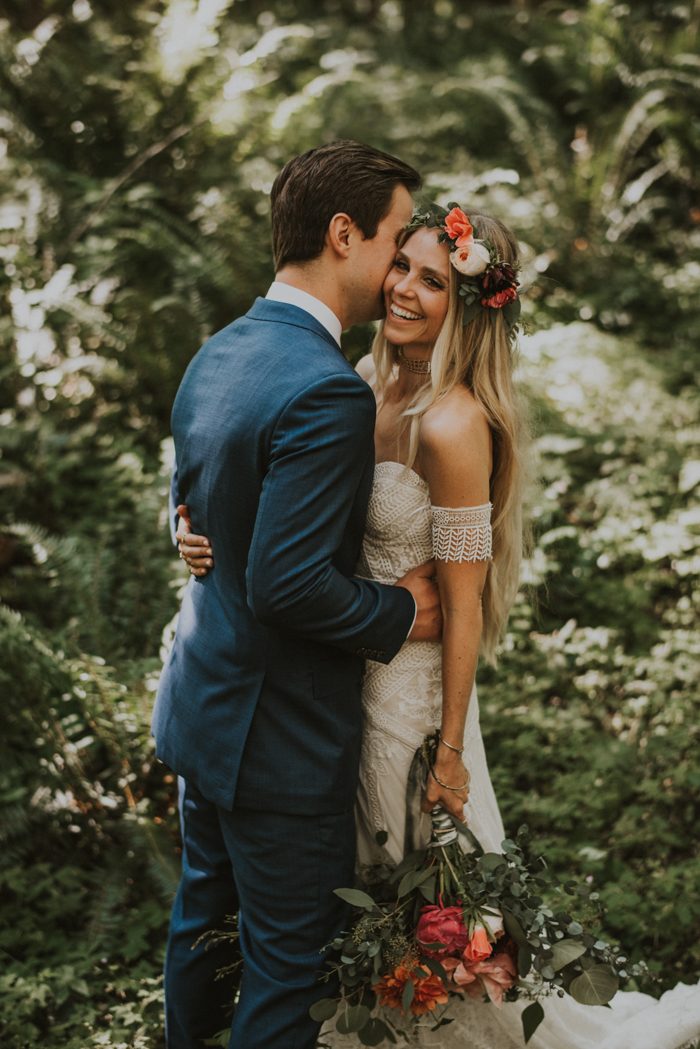 There's nothing more perfect than the outdoorsy Pacific Northwest vibes at Wellspring Spa and Retreat. Laurel and Benton's boho wedding is a dream for nature lovers with an affinity for fashion. Laurel nailed the boho bridal look with her easy-going style with her lace Rue de Seine dress, Fleurae flower crown, and gold choker. We love that there are so many DIY elements that were done with the help of the bride and groom's family and friends – like Laurel and her dad, Tom Anderson Studio, designing the invitations; their friend, Holly Owens, baking their wedding cake; and Laurel and Benton's custom-made rings by Equinox Jewelers. Photographer Hinterland Stills killed it in capturing the sweet in-between moments and the dance party that ensued during the reception.
The Couple:
Laurel and Benton
The Wedding:
Wellspring Spa and Retreat, Ashford, Washington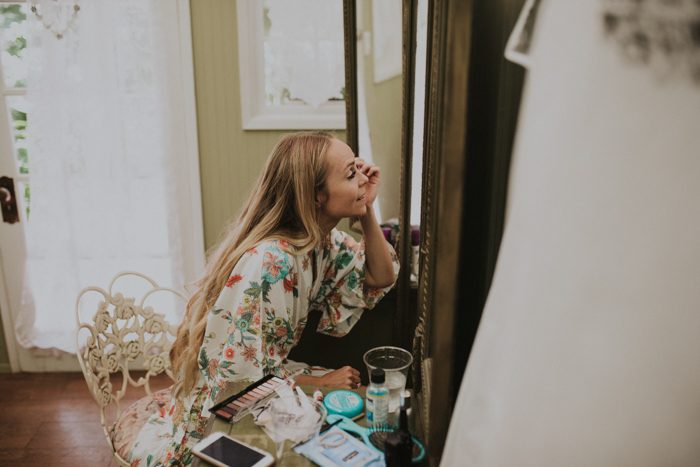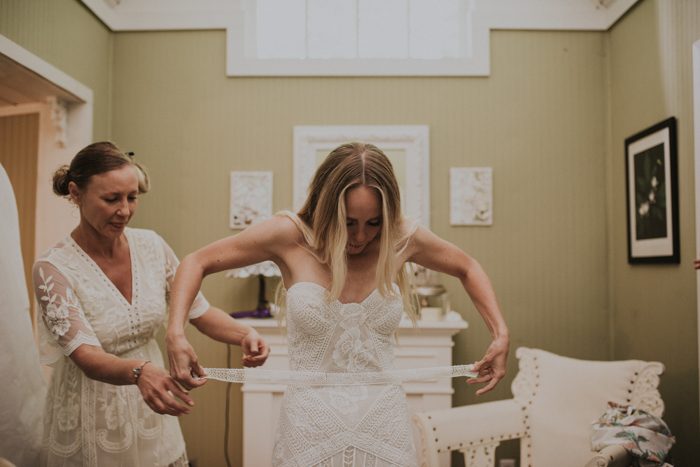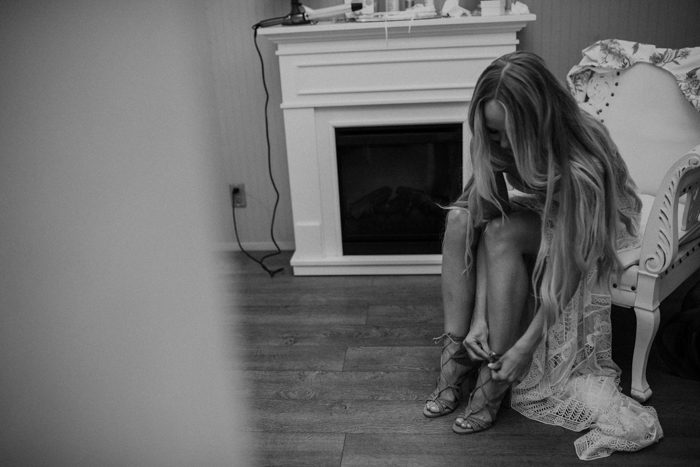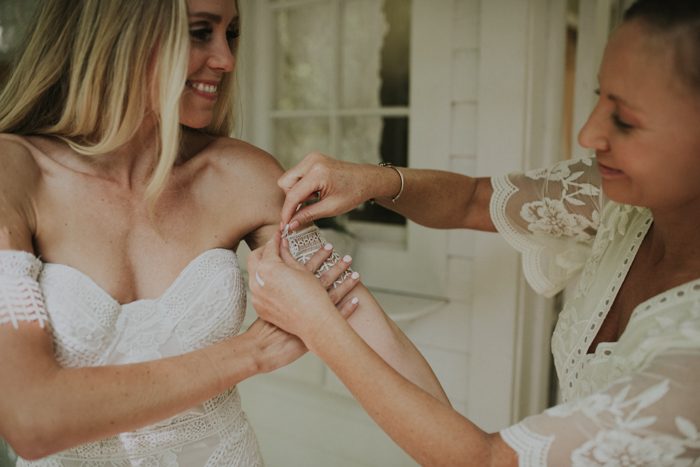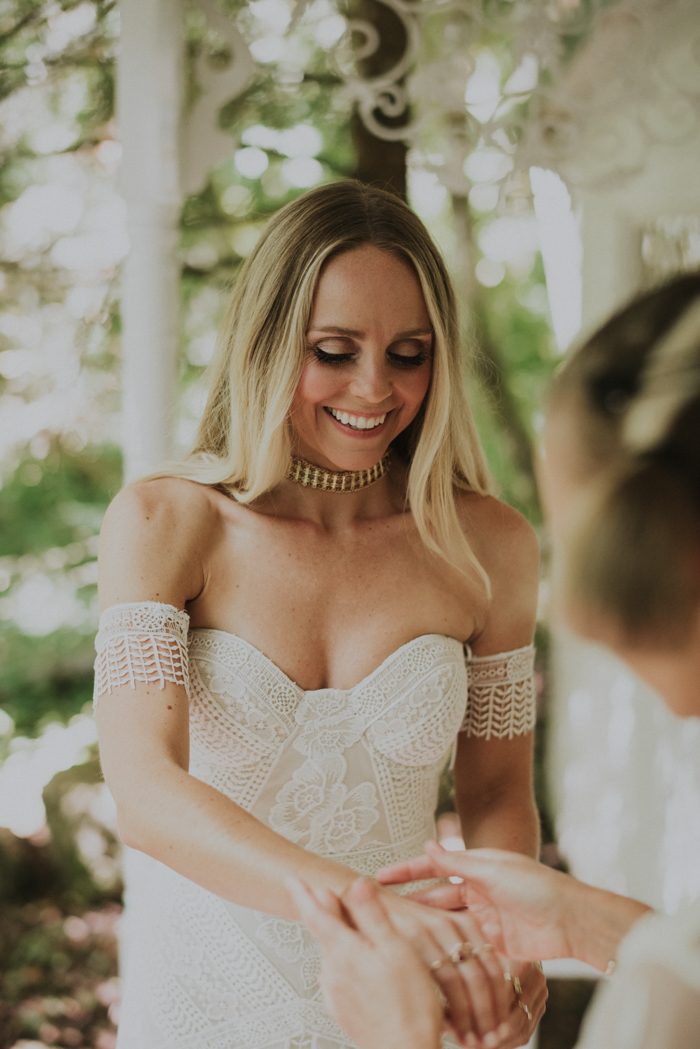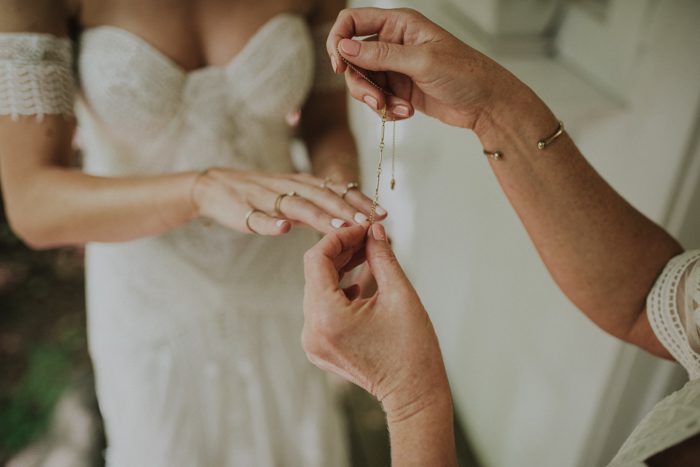 After a year-long search, I found a lace dress by Rue de Seine. As it was a sample dress without accessories, I opted to have a custom belt and arm cuffs made by a local seamstress. I was drawn to the dress for its lightweight and classic, yet hip, intricate French lace detail. I paired the dress with gold jewelry, both old and new, lace-up nude block heels, and a colorful floral crown with embedded quartz crystals given to me by my mother.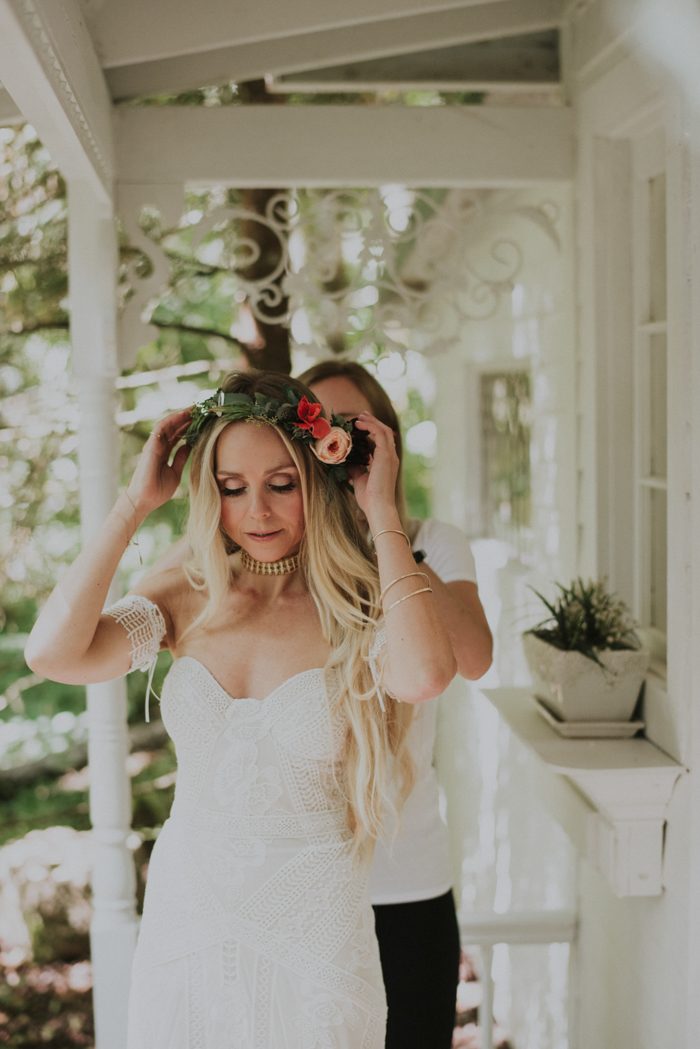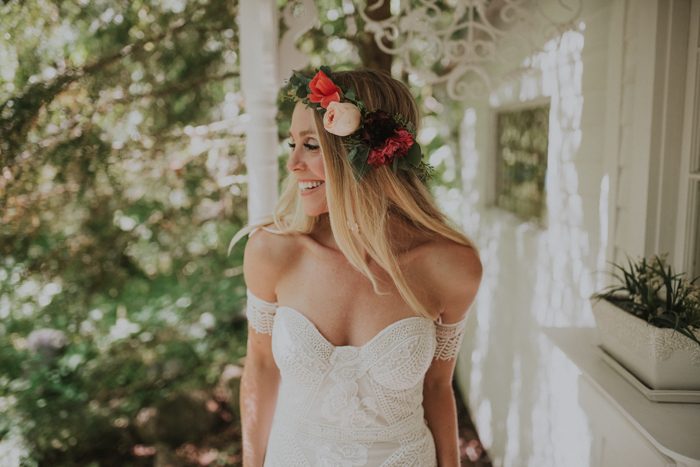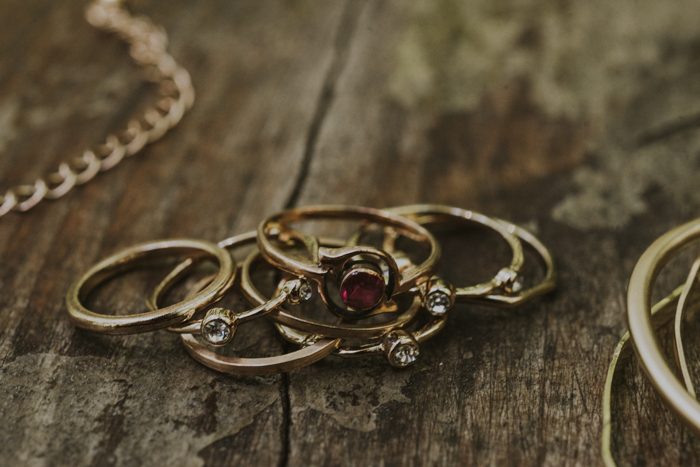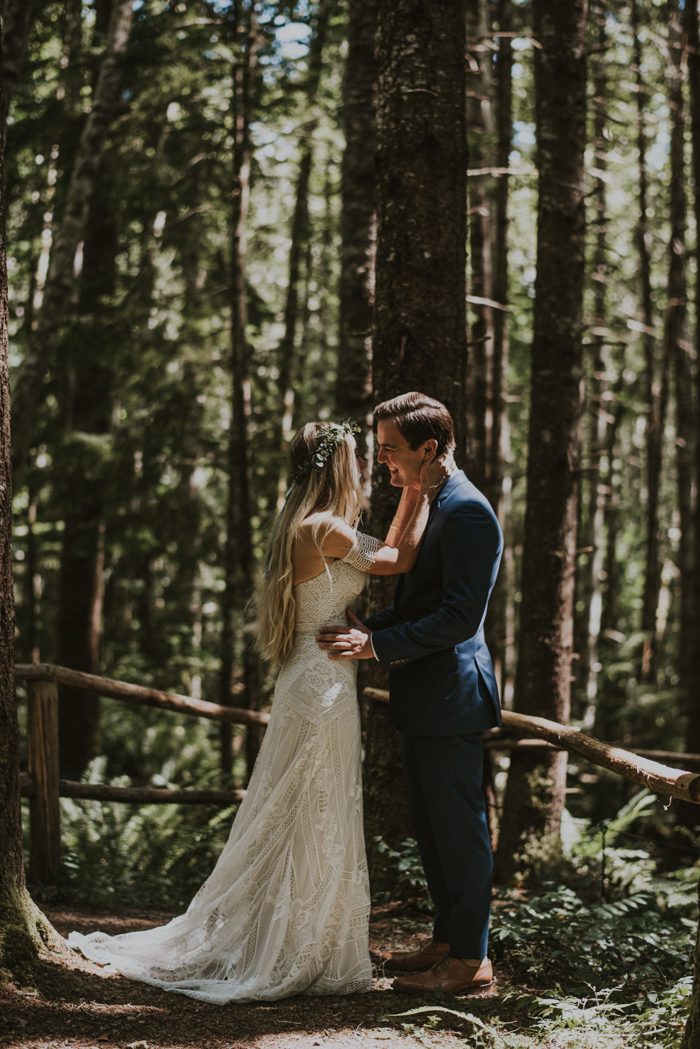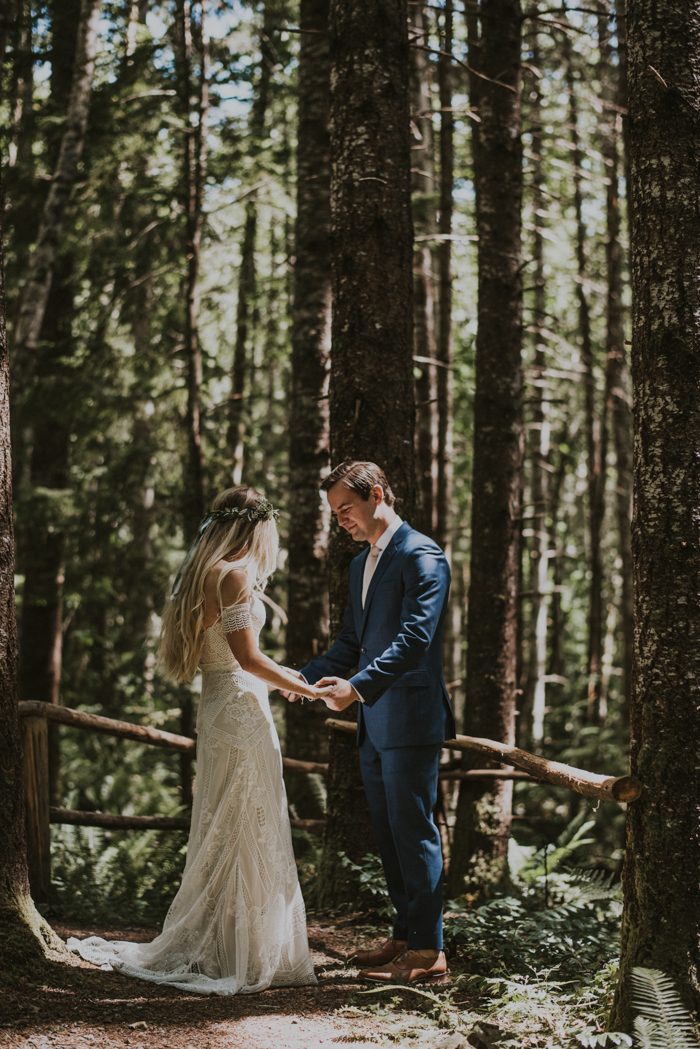 I think it's safe to say that for both of us, the most memorable part was the first look. It was overwhelming in the best way. The weather was absolutely perfect and there was this gorgeous dappled light shooting through the trees. Butterflies were flying, and for the first time, everything felt calm.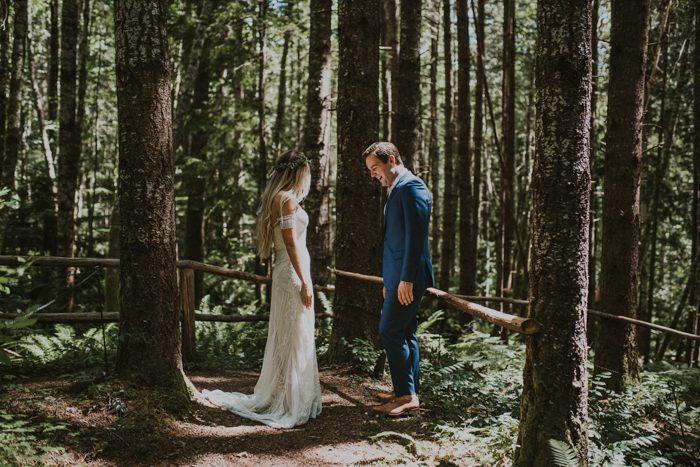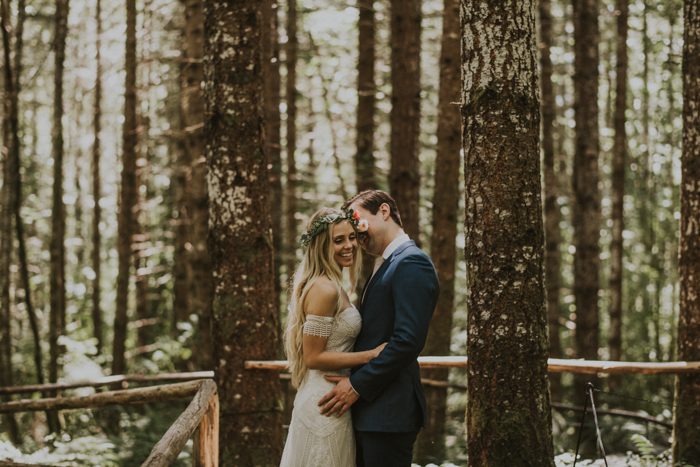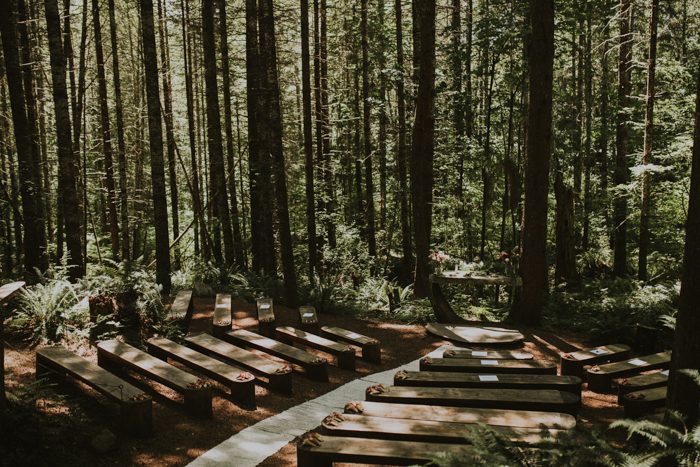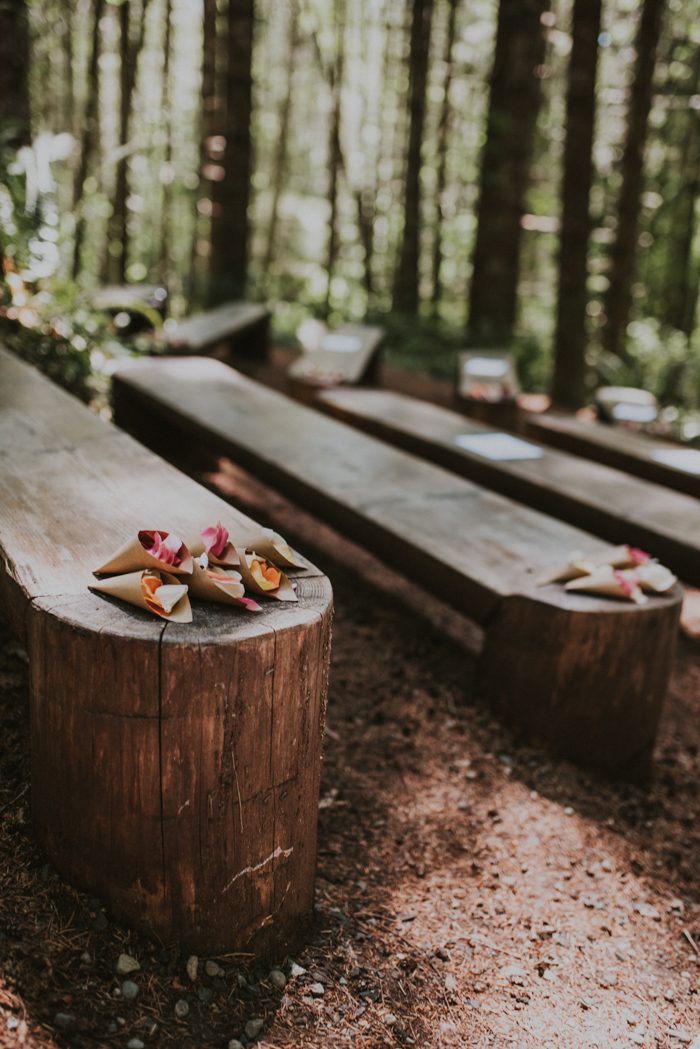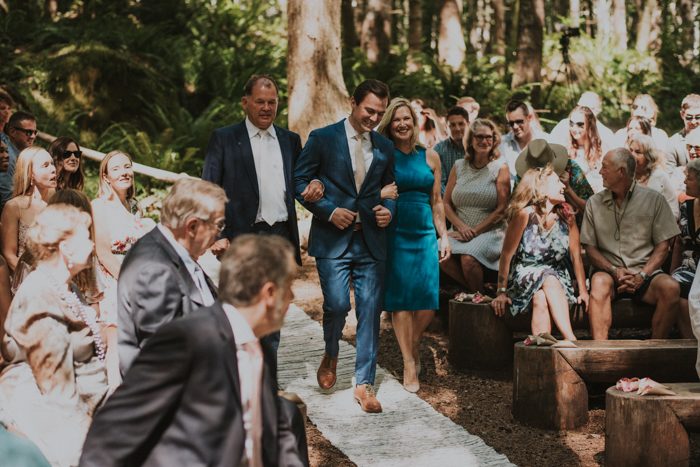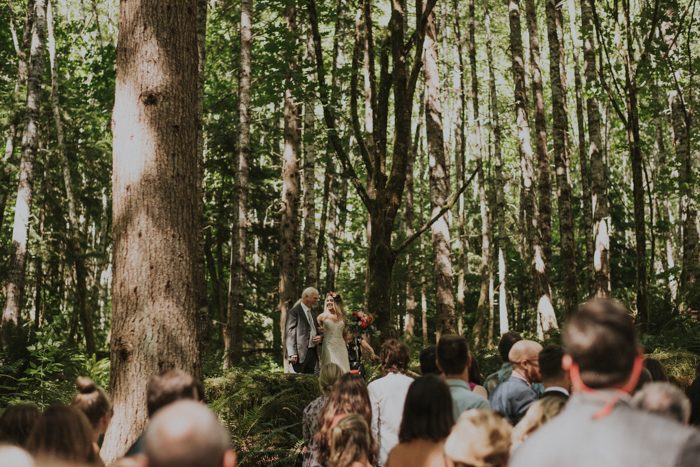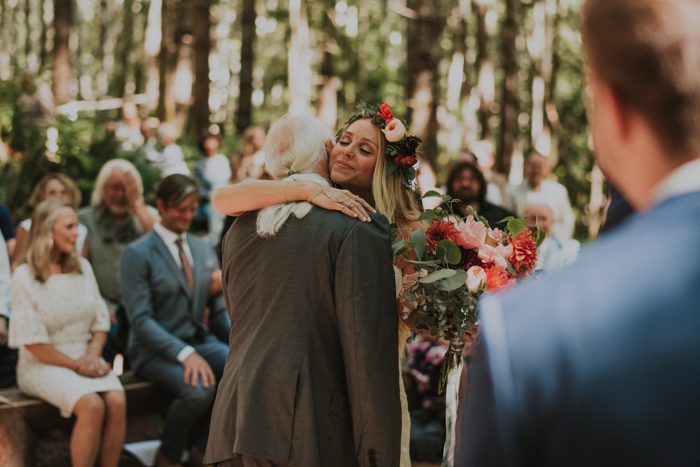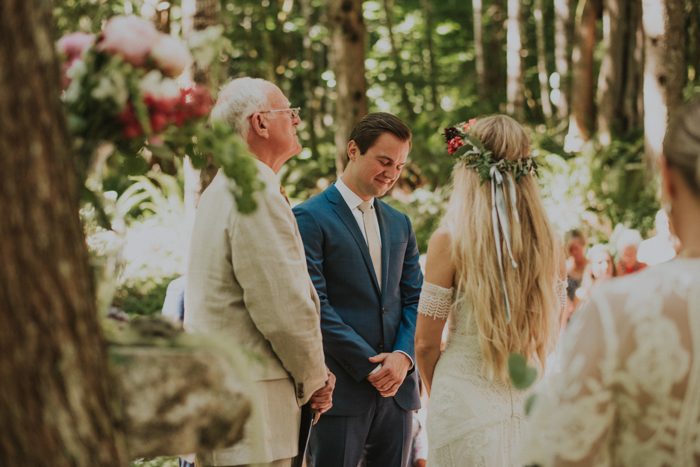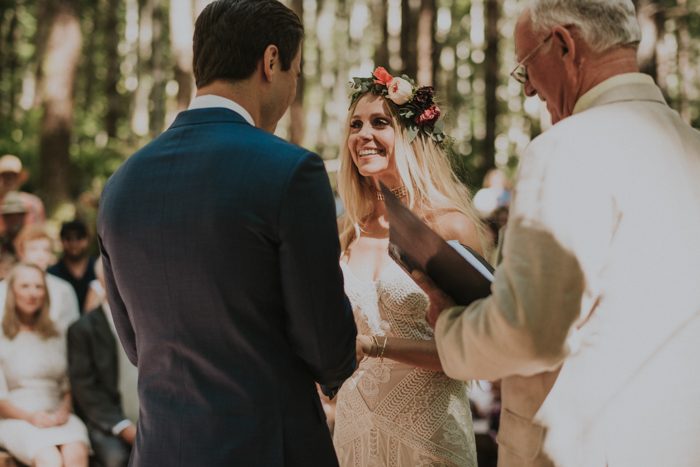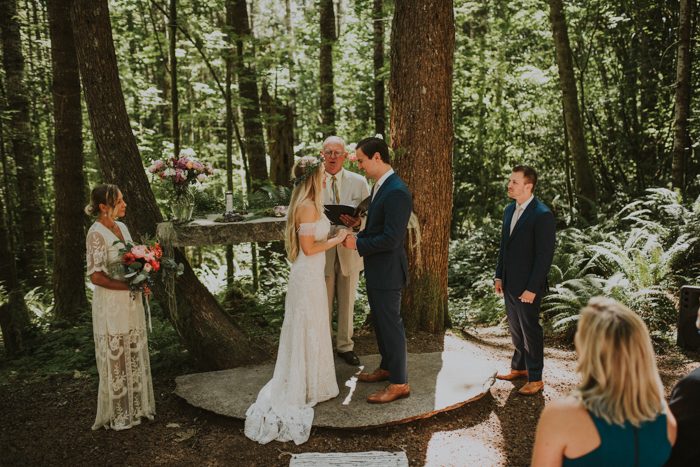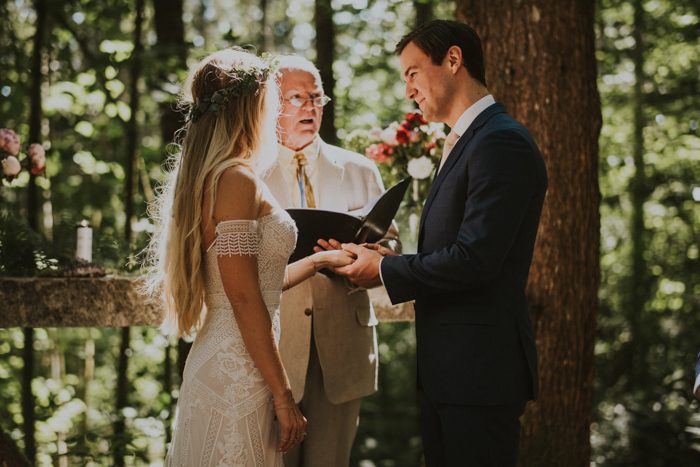 We knew we wanted to get married in nature, surrounded by trees in the Pacific Northwest. Wellspring Spa was the first place we visited and we knew it was the place right away. The cabins and other structures there are the perfect ratio of rustic and cozy, and the sanctuary is absolutely magical. The cedar hot tubs and saunas were a nice bonus, too.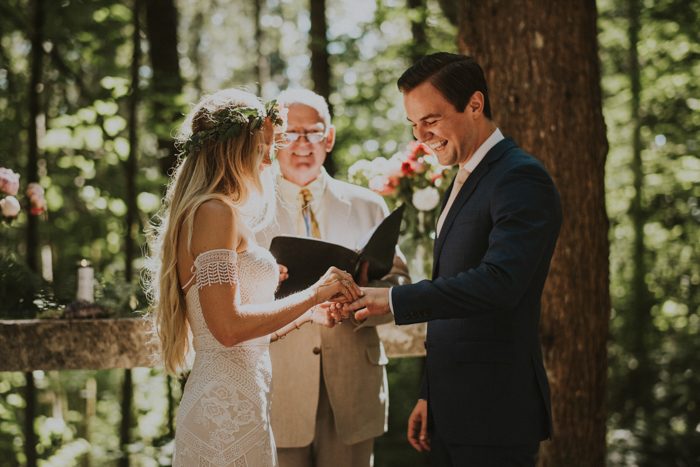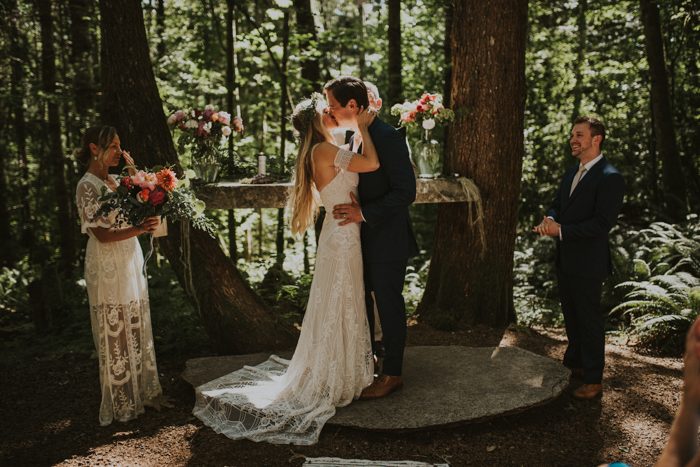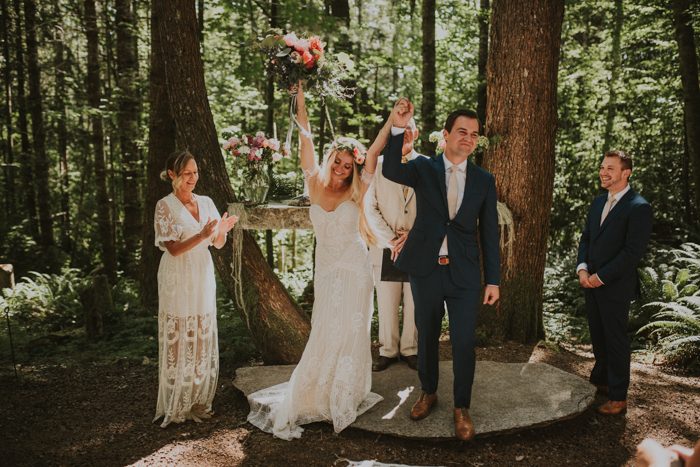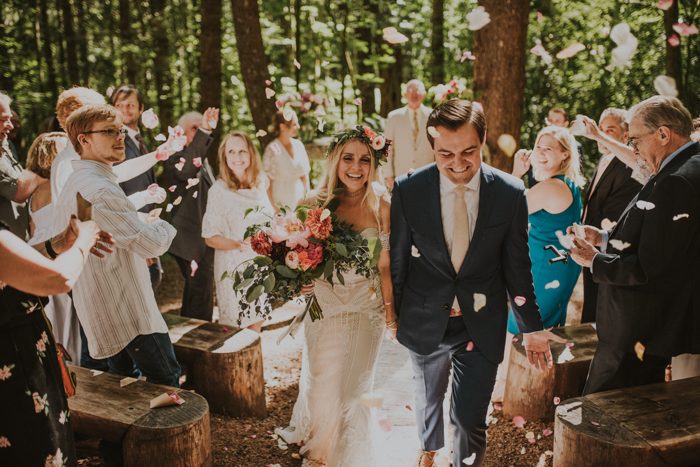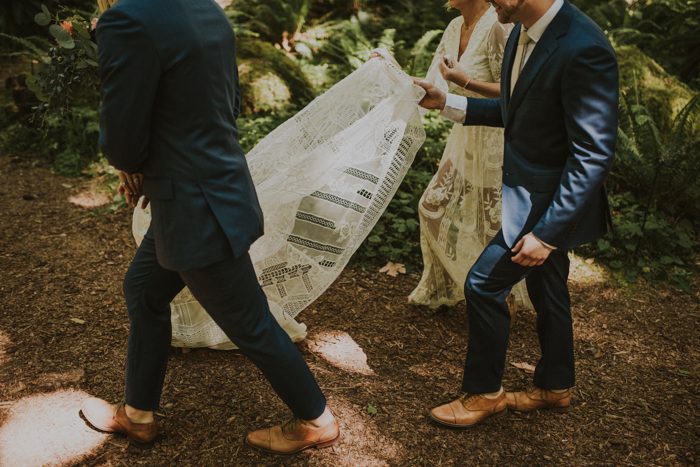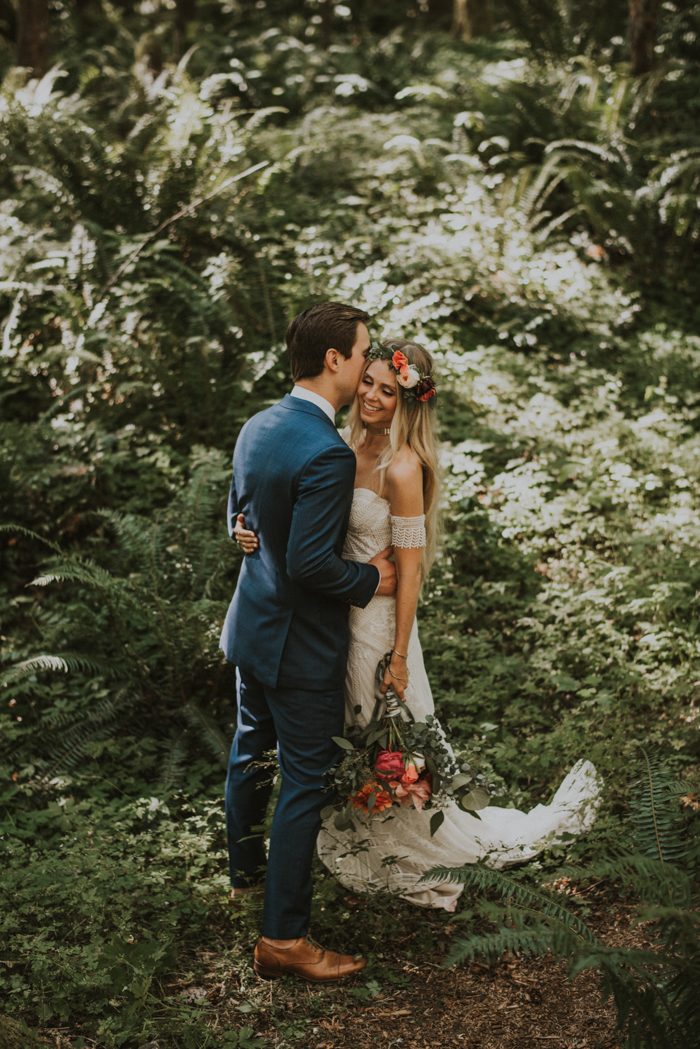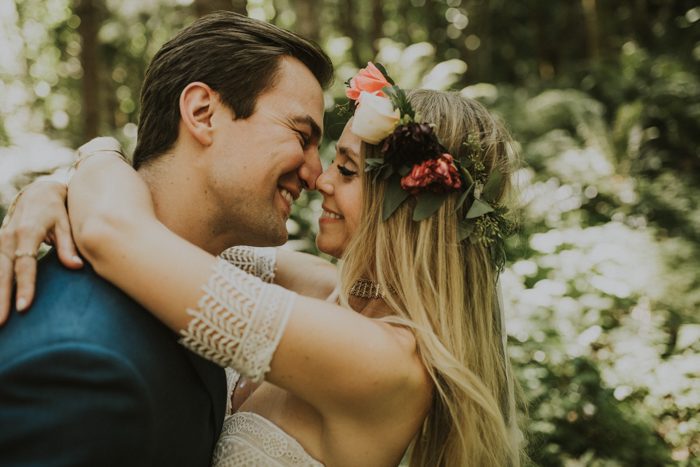 Kyle of Hinterland Stills is truly a master of his craft. He not only managed to capture the best moments of our day completely organically, but on a few occasions unobtrusively whisked us away from the reception to snap some photos while we savored a quiet moment with each other. We even got several comments from our guests about how much they loved Kyle.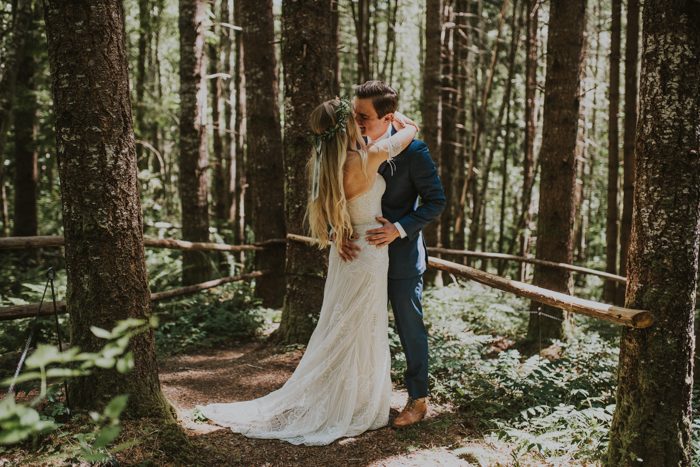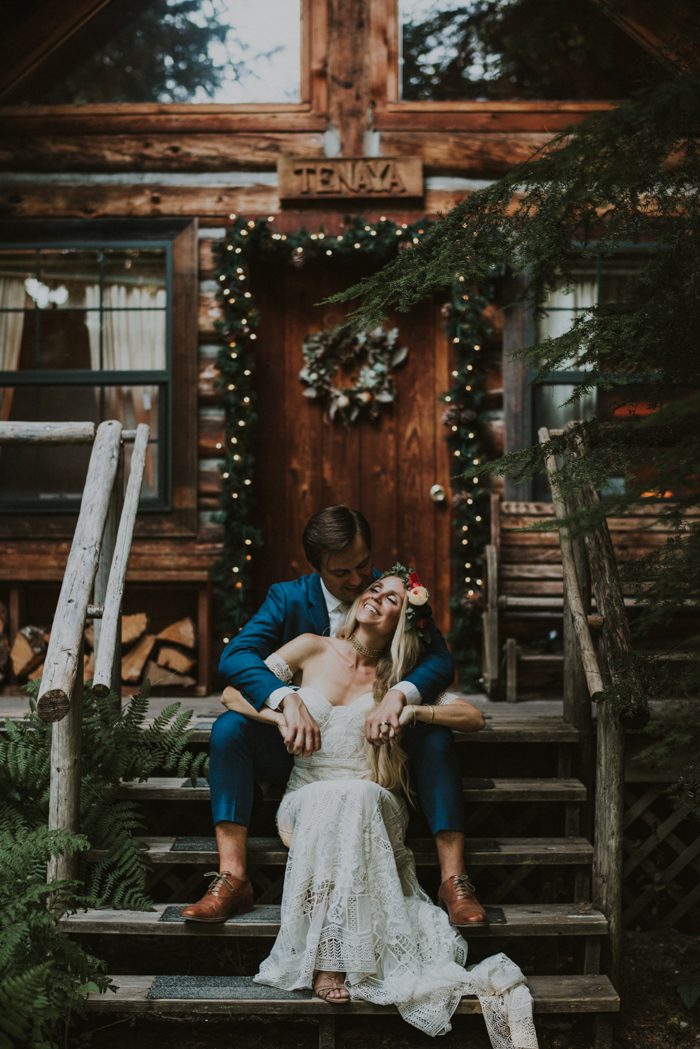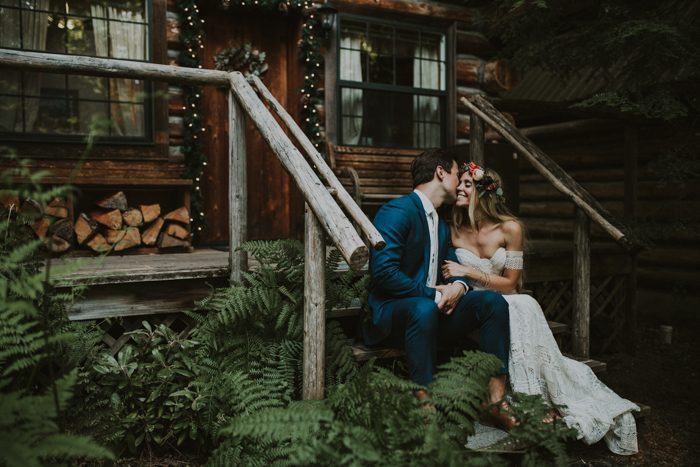 If, like us, you're doing everything yourselves, don't get too worked up if not every detail goes perfectly to plan. No matter how thorough your planning, the unexpected can and will happen, especially if you're doing everything in a non-traditional venue. Once the day arrives, treat it like the beautiful occasion that it is, not some stressful final exam that you've been cramming for. Try to give yourself more time than you think you'll need, and finally, don't sweat the small stuff.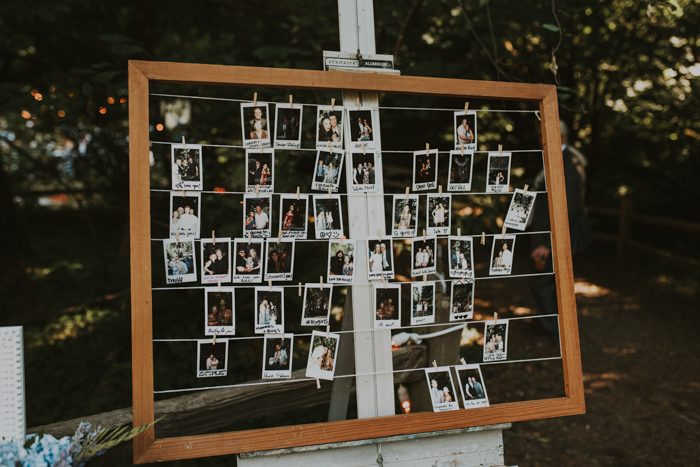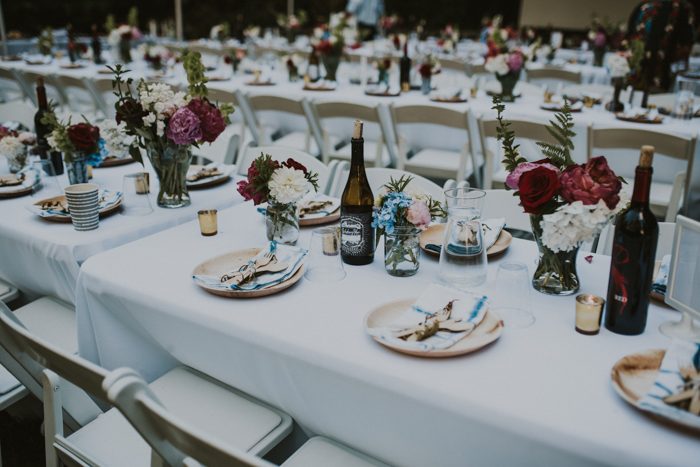 Where to begin! From hand-dying the shibori indigo napkins to putting together all of the floral arrangements to decorating the ceremony and reception sites, we did just about everything ourselves except for the bulk of the catering. We even tapped some of our Nashville friends for wedding band duty, as Benton is a professional musician by trade. We also had to buy, borrow, or rent everything that was needed for the weekend. Amidst the logistical chaos, our family and friends (and especially our moms, who are actual superheroes) really stepped up and helped bring our vision to life. It took a village to pull off, and we are forever grateful.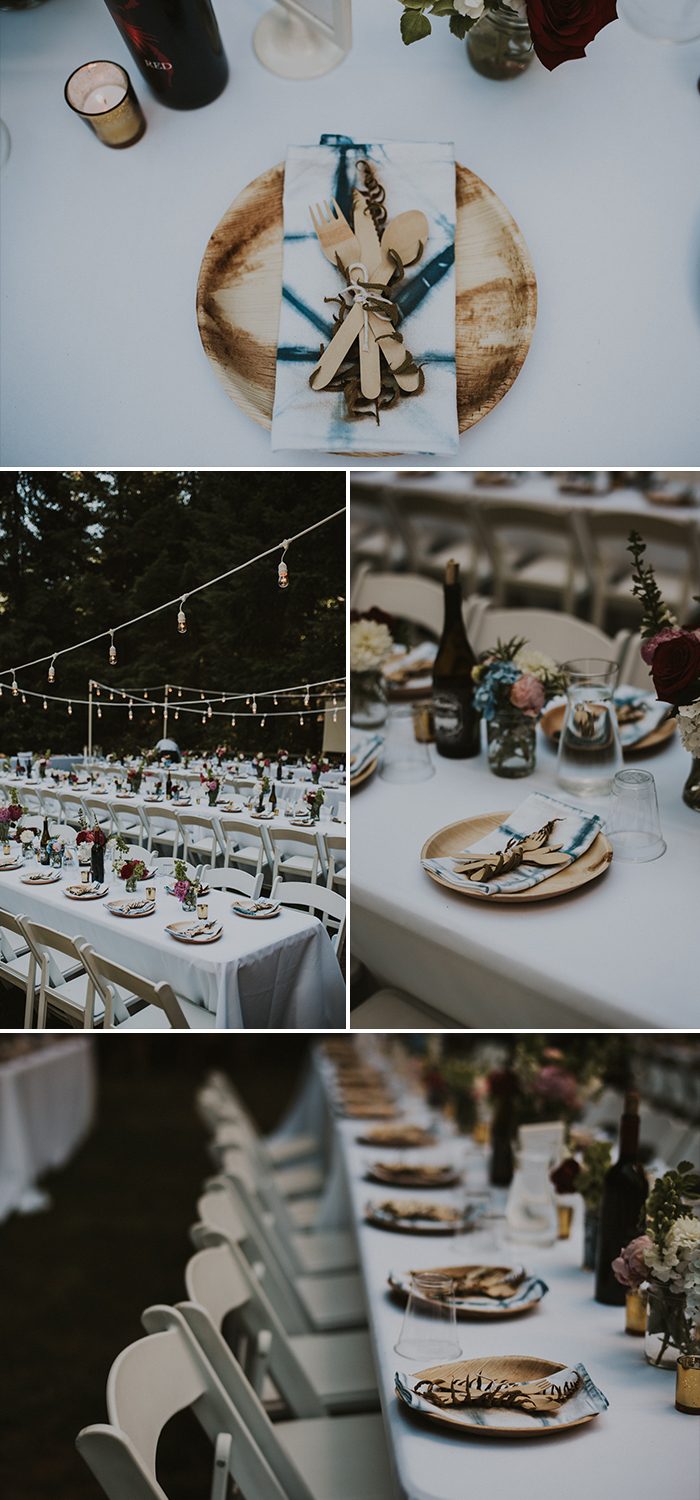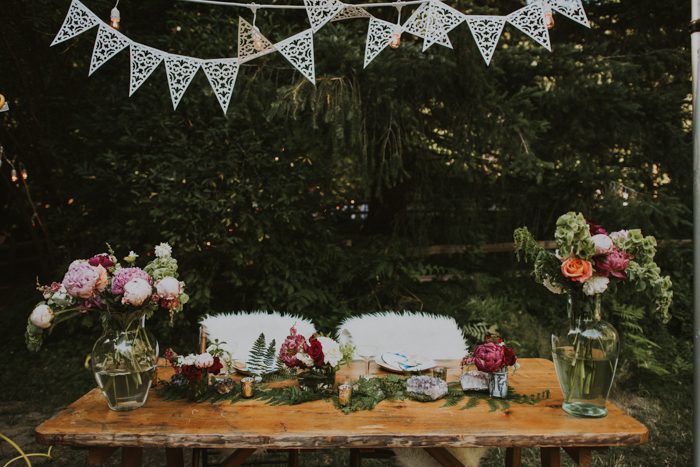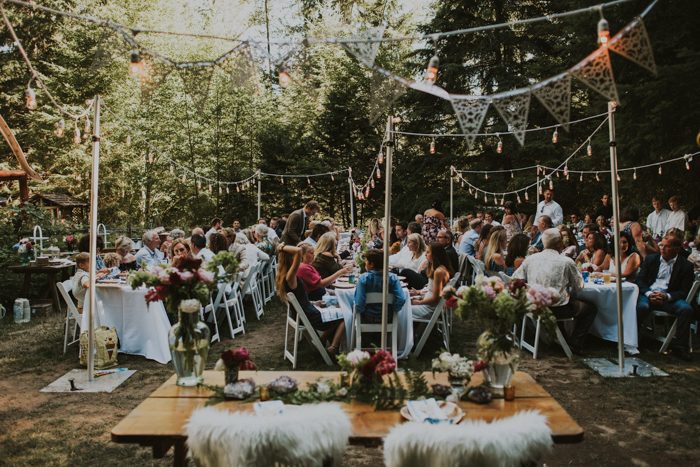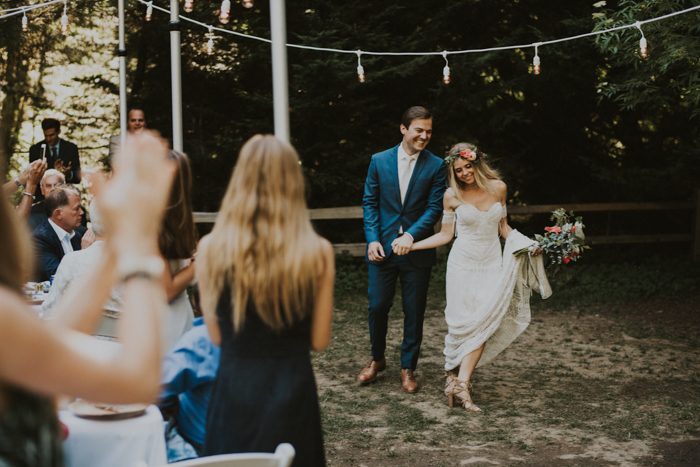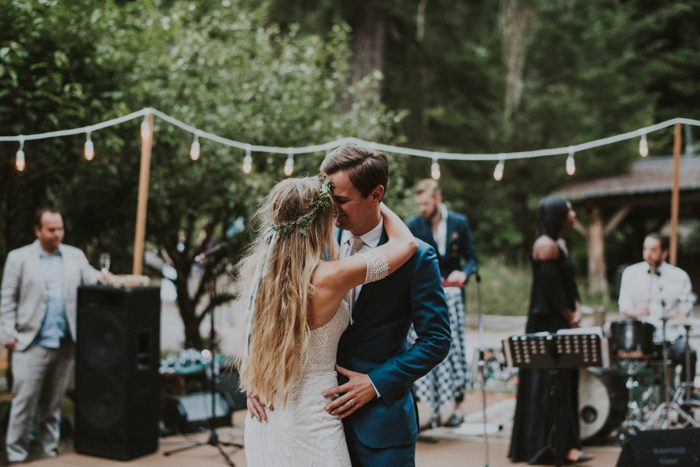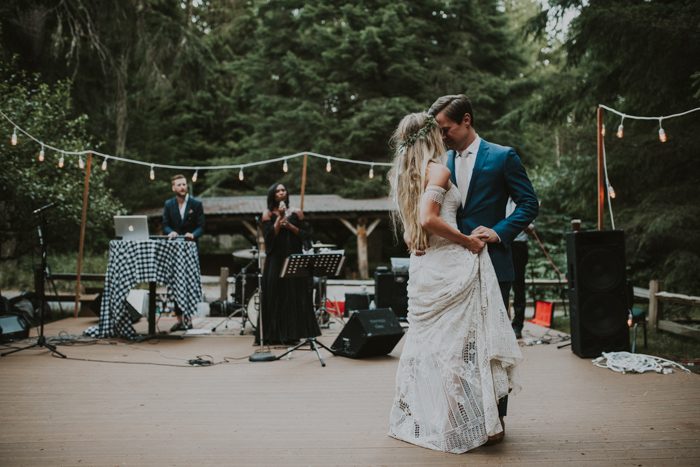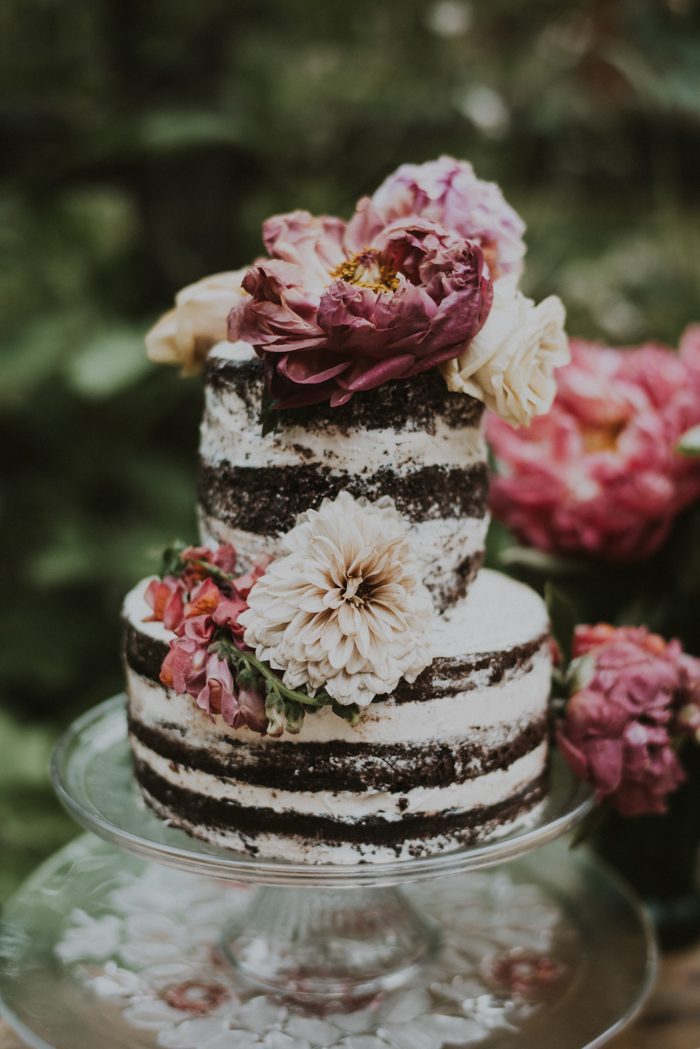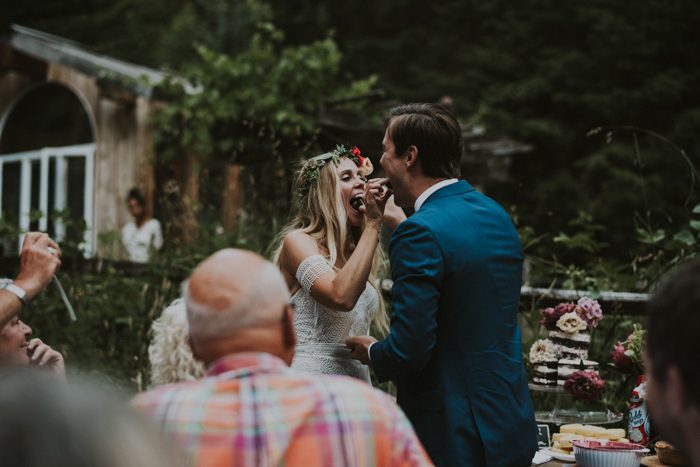 During the ceremony, there were Monarch butterflies flying in and around the sanctuary, guests, and us. The lighting was perfect. We were later asked if we ordered the butterflies on Amazon (you can do that?). Another wonderful surprise was an animated short film that Benton's mom secretly worked on for months with an animator she found online. It was "premiered" at the welcome dinner and there was not a dry eye in the house.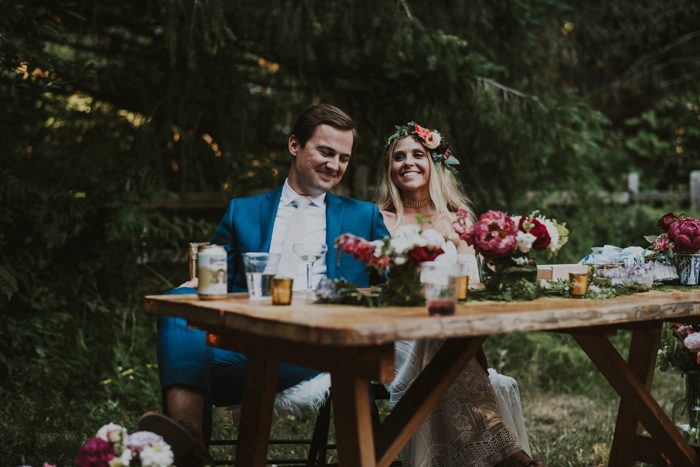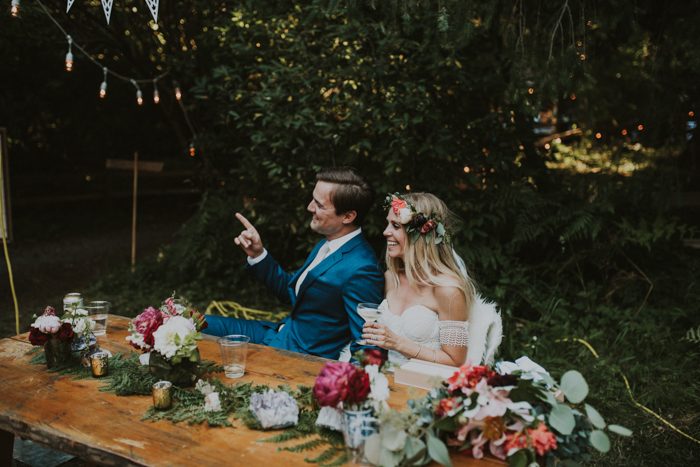 By the time we met, both of us had lived a lot of life in a lot of places, and each place brought with it a new cast of characters. It was important to us that our guest list be representative of those different chapters in each of our lives. We can't express in words how beautiful it was to see such a diverse group of people, dear to us but strangers to each other, together in the woods, without cell service, completely engaged with each other and forging friendships of their own.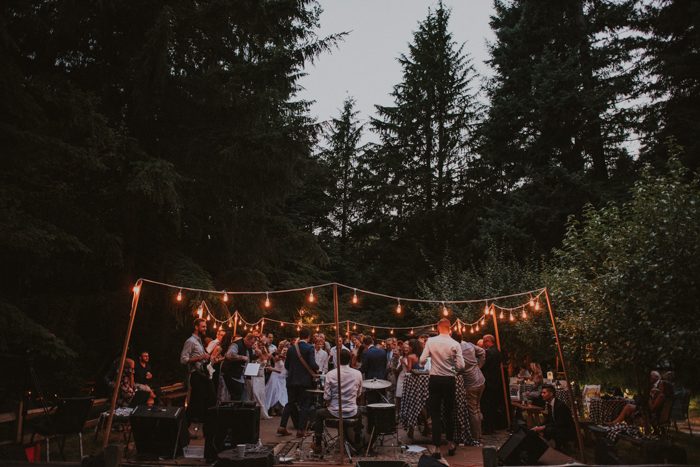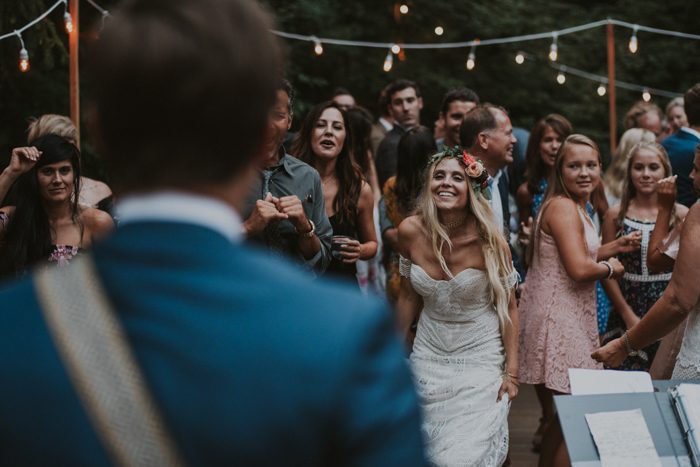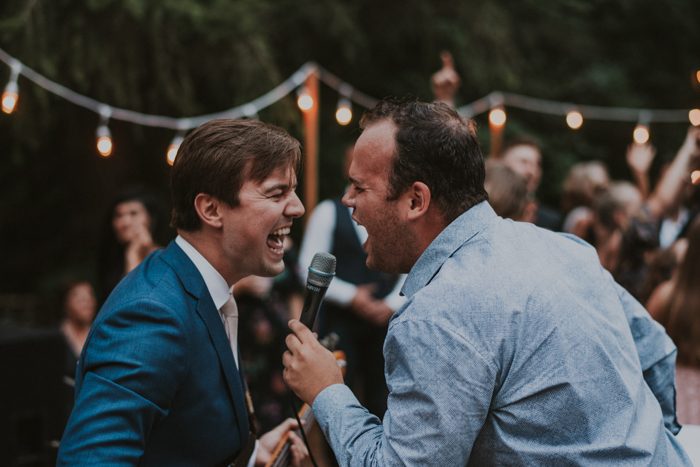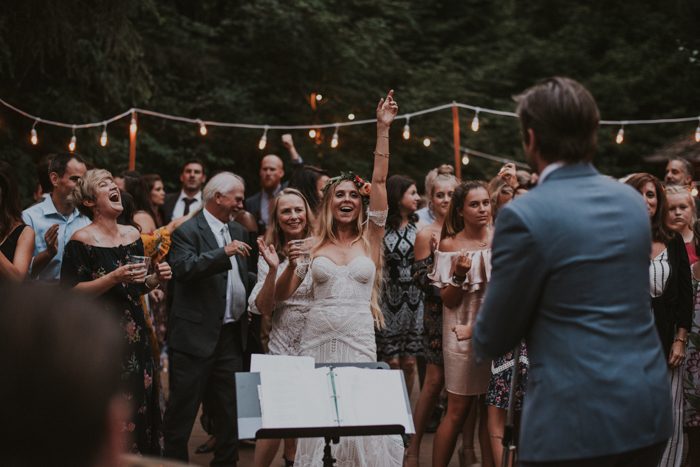 Instead of hiring a band, we put a band together featuring several of our Nashville musician friends and family members (with Benton on bass, of course). Making good on a 15-year promise, Laurel's brother Shane got up and sang Billy Idol's "White Wedding." It was pretty epic and yes, there is video.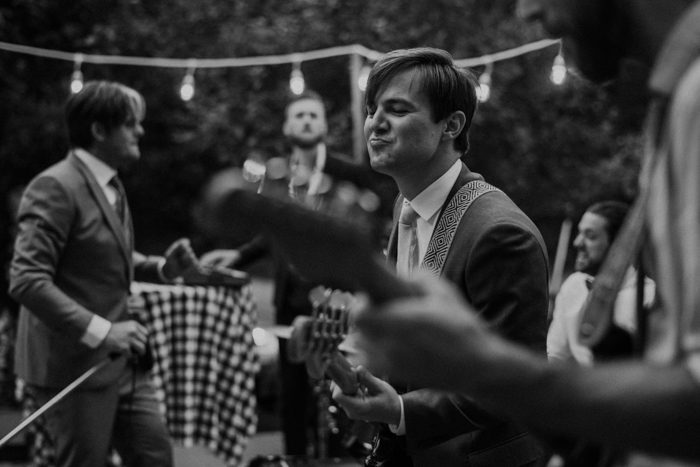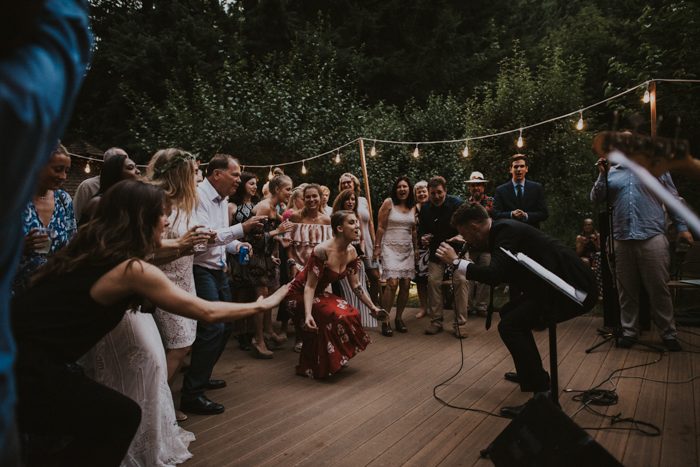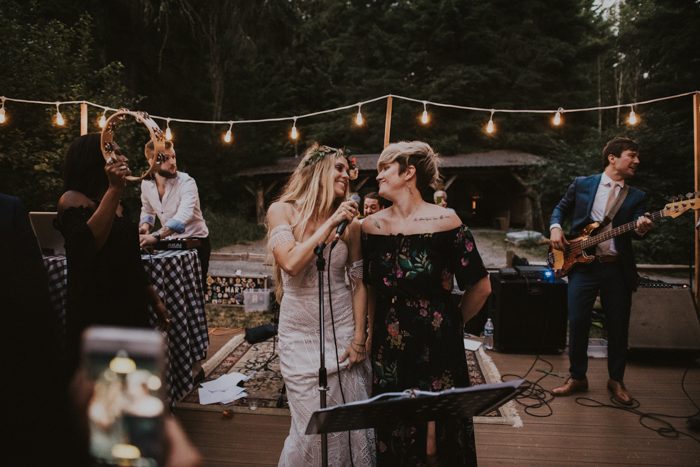 A big congratulations to Laurel and Benton, and thank you to Junebug member Hinterland Stills for sharing their Pacific Northwest wedding with us! To see more of Hinterland Stills' magic, check out this Mountain Springs Lodge wedding inspired by the African safari where the couple met.