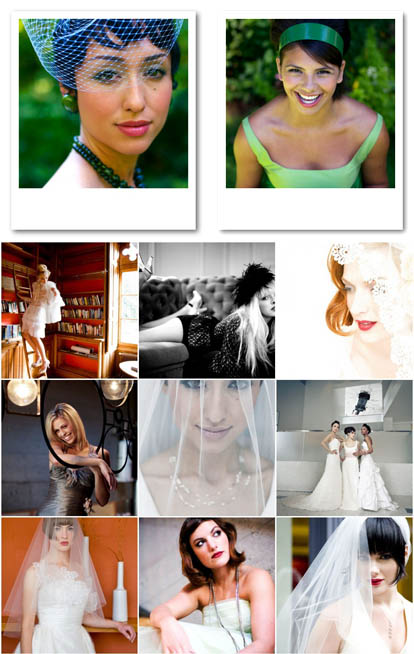 I've written before about Big Huge Labs' Color Palette Generator (so much fun!) but this online site is simply packed full of other tools for enhancing and playing with your digital photos and photos from your Flickr account. Just think of all the wedding possibilities for save the dates, wedding websites, party invitations and favors! Make your photos look like Polaroids, create mosaics with up to 36 images, make CD covers, blog headers, movie posters, magazine covers, slideshows and all kinds of other things. Check them out and get creative!

The Wedding Planning Audiocast website just launched a new series of interviews called "Meet the bloggers" and guess who's their first guest? Junebug! Take a little listen to my conversation with the always entertaining host, Ralph Mucci, and dive into all their many, many interviews with true wedding superstars like Colin Cowie, Michelle Rago, Marcy Blum, Sylvia Weinstock and Ron Ben Israel. Hours of inspirational listening with a group like that! What an honor to be in such unbelievable company!

New online invitation company, Pingg.com, recently launched their e-vite-esque offerings and is wow-ing us with their simple, stylish designs, ad-free format and comprehensive RSVP and guest list management. Simple, beautiful and easy to use, thanks Pingg! You know what I'll be using for my next event!