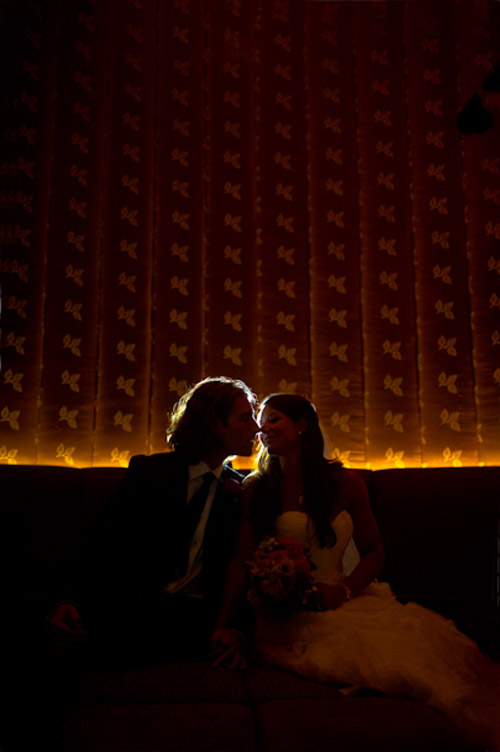 Weddings, as we've all seen time and time again, are often thought of as more of the bride's day, so I love it when I see wedding photos from an event that honor the friendships and rituals of the men on the wedding day as well as the women. Couple Lauren and Chris returned to Boulder, Colorado from New York to get married, and their friends obviously played a major role in their celebration. The groom and his groomsmen had a blast bonding while preparing for the ceremony, and talented photographers Daniel and Heidi Chowen of Chowen Photography did an amazing job capturing all of their fun…
From Daniel and Heidi: "The guys had a full day consisting of sun bathing, swim races, time at the gun range, a steaming limo radiator, and an evening full of gentleman toasts. They handled themselves with style and class the whole way. I loved every minute of the day."
Today's post showcases all of those manly moments in celebration of how wonderful photos of guys on the wedding day can be…



And of course we must include some photos of the happy couple together. What a stunning pair Lauren and Chris make!

The Wedding Team:
Wedding Planner: Heather Dwight, Calluna Events
Photography: Chowen Photography
Hair: Andy Mendoza
Makeup: Jessica Shinyeda
Videographer: 303 Motion
Ceremony Musicians: Columbine Entertainment
DJ: dj jahsonic
Florist: Brighter Day Floral
Event Design: Design Works
Invitations: Bird Dog Press
Ceremony Site: Sunrise Amphitheater
Reception: St. Julien Hotel in Boulder
Thank you for sharing your wedding photos Lauren and Chris!
To see more of Lauren and Chris' wedding photos, visit Chowen Photography website, and to see more creative wedding photos of grooms and groomsmen in our Wedding Photo Gallery!