Today's wedding is one part nautical, one part vintage, and all classic beauty. Molly and Tim's wedding at the White Bear Yacht Club is completely glamorous, yet easy and relaxed, and I'm a fan of every detail. Currently I'm wishing I could sample a treat or two from the gorgeous dessert table and sip a cocktail out by the bright blue pool, but since I can't, I'll just spend some more time with Geneoh Photography's clean and bright photos that captured the day perfectly!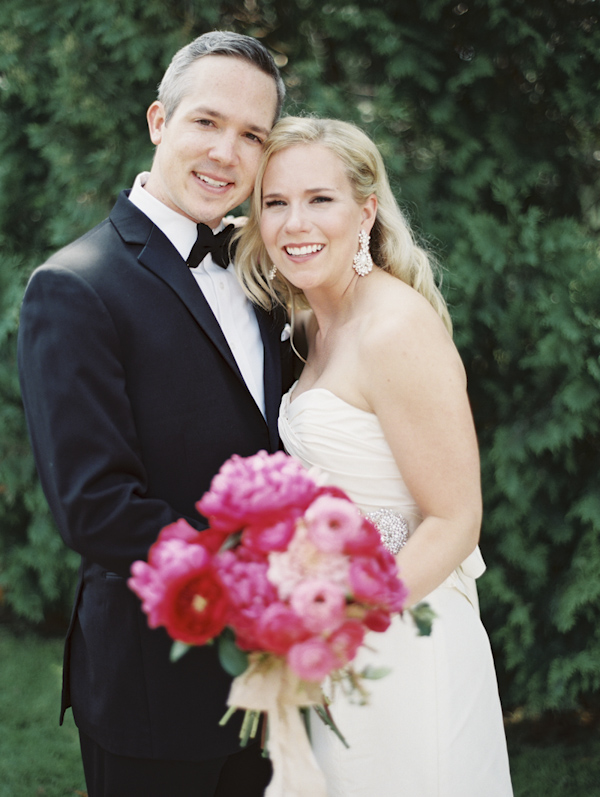 The Couple: Molly and Tim
The Wedding: 7.13.13 – White Bear Yacht Club, Dellwood, Minnesota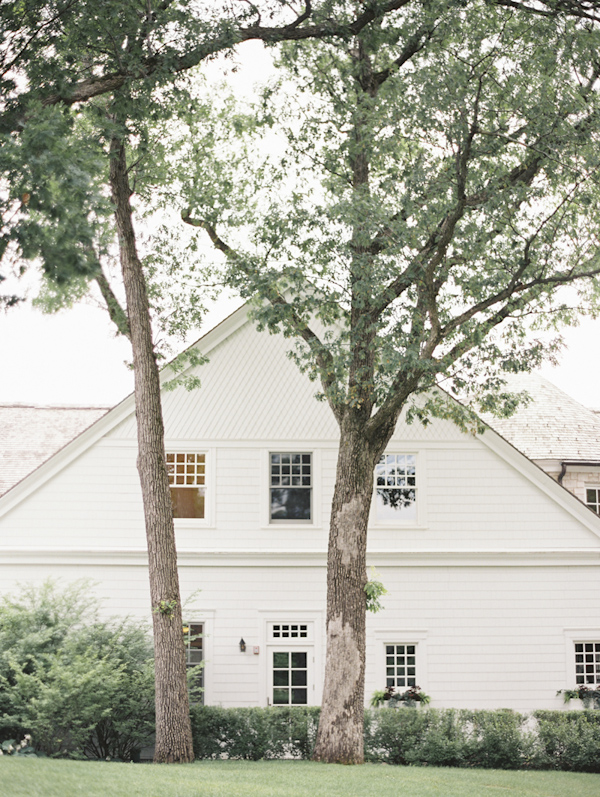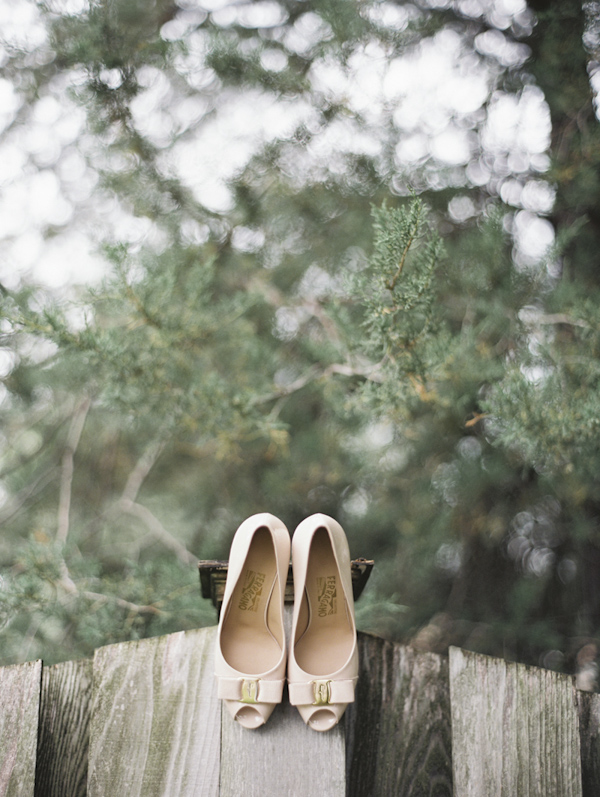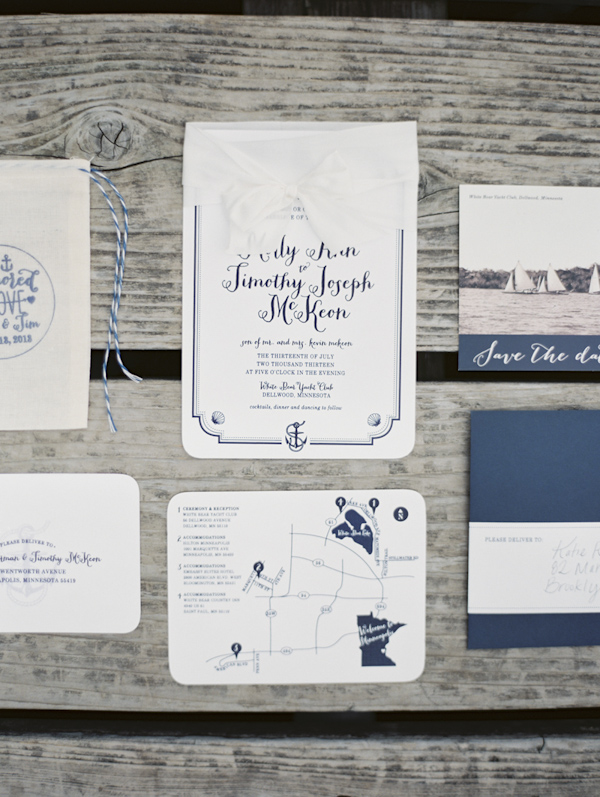 The Goals: We wanted to create a really fun and memorable event for our friends and family to help us celebrate. We knew we wanted a classic and elegant venue with the ability to enjoy the outdoors, being on a Minnesota Lake was perfect.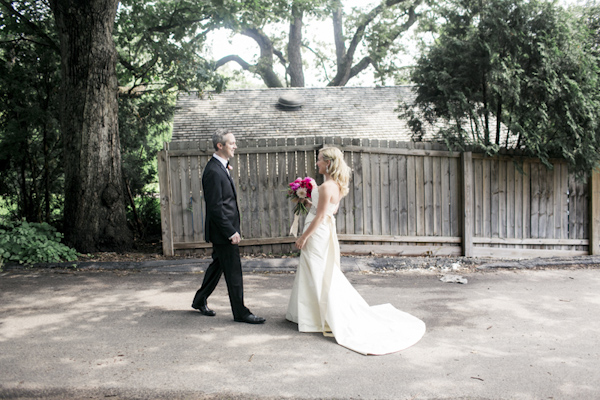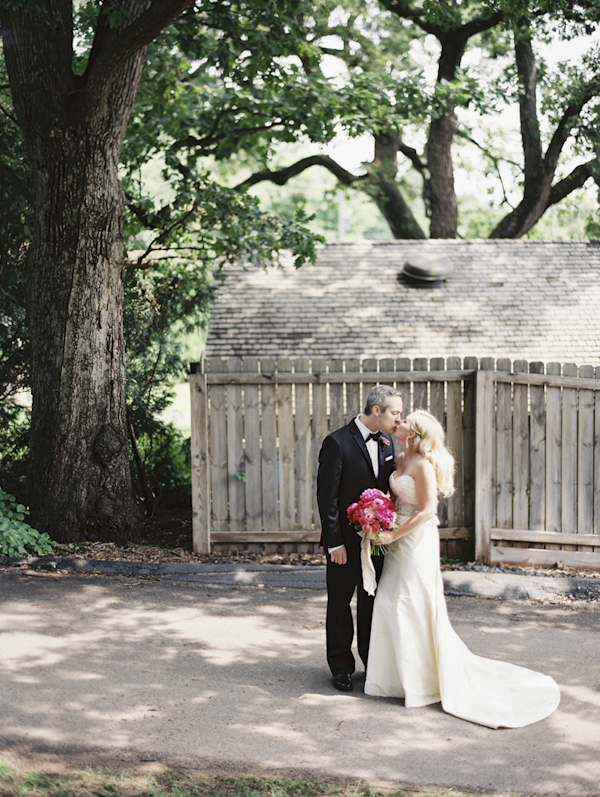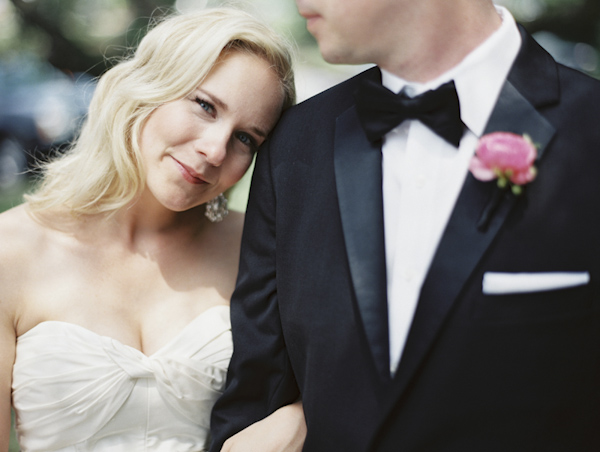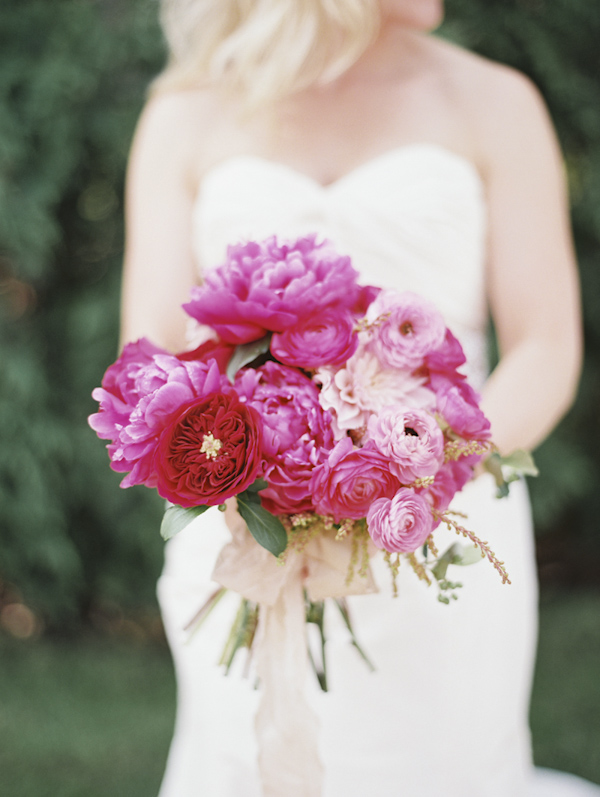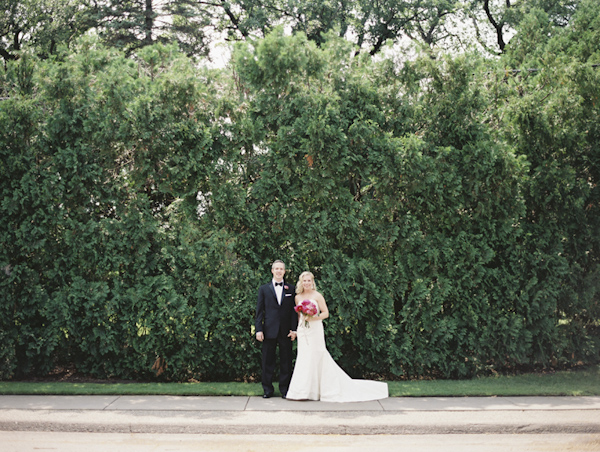 The Look: I knew I wanted to look elegant, but glamorous with a little bit of Old Hollywood thrown in. I found my dress at L'atelier Couture. The dress came with a different belt, but we wanted to add some more glamour so we paired it with a gorgeous Vera Wang beaded belt. L'atelier Couture also custom made earrings that matched the beading in my belt. The earrings were probably my favorite part of the ensemble. Last we added a long simple veil. I think adding the long veil really completed the look. I still really wanted to look like myself on our wedding day so I wore my hair in long waves pretty similar to how I wear it on most days. I was really happy with how everything came together.
The bridesmaids wore navy dresses by LulaKate in three different styles that the girls choose. I really liked having different styles, they all looked amazing and I think it looked a little less formal doing so. The flowergirl dress was by Coren Moore with pearl buttons down the back with nautical navy stripes on the skirt that matched the bridesmaid dresses.
The groom and groomsmen wore classic black tuxes from Savvi Formalwear. I'm really glad we went with simple, black tuxes. They all looked very handsome and looked great against the navy bridesmaid dresses.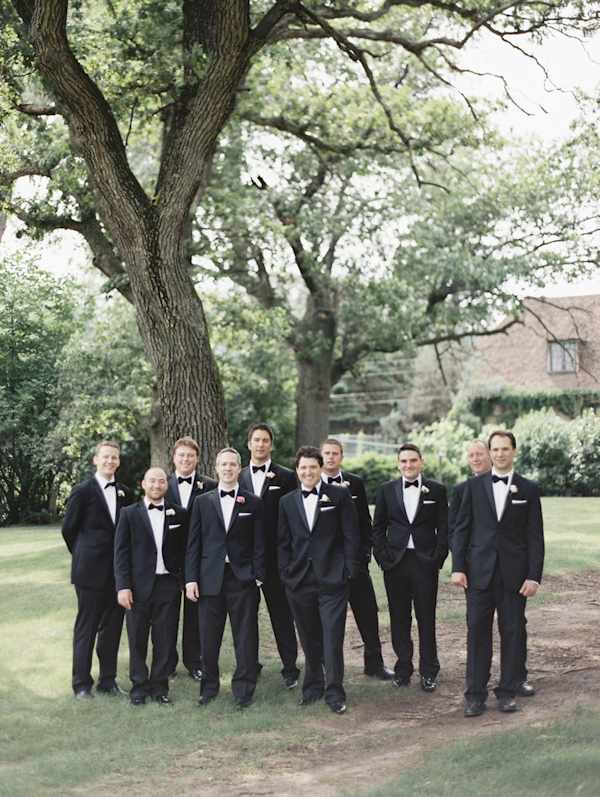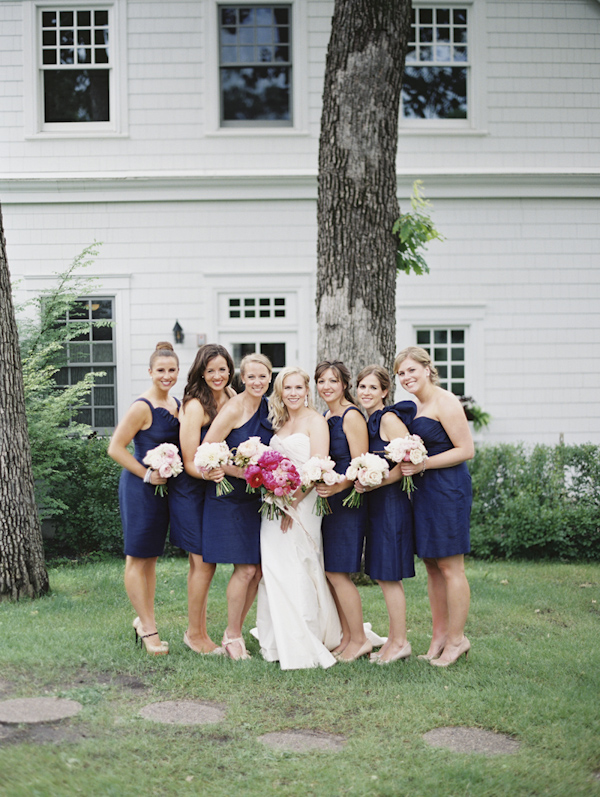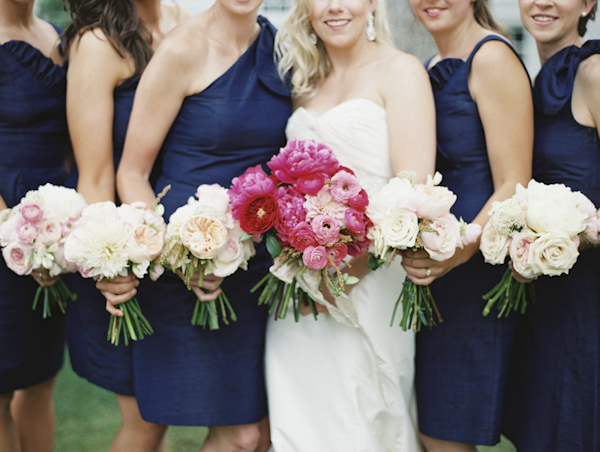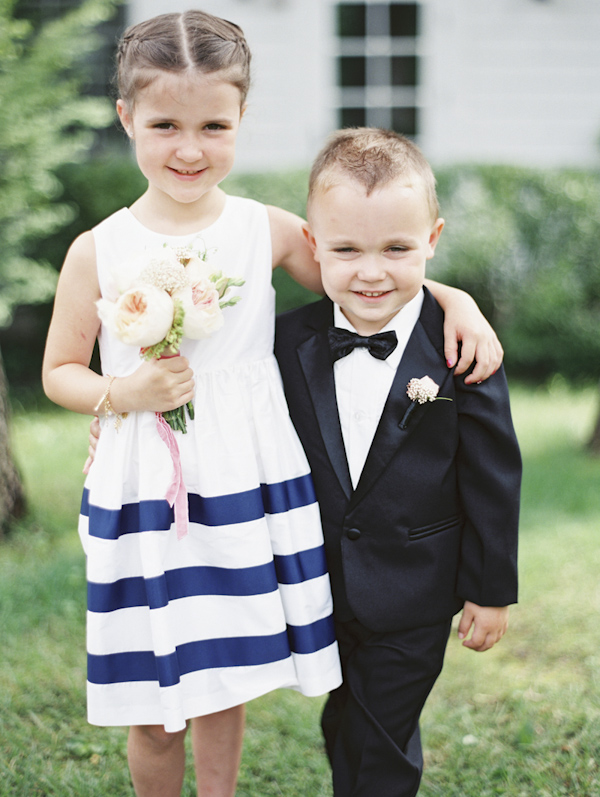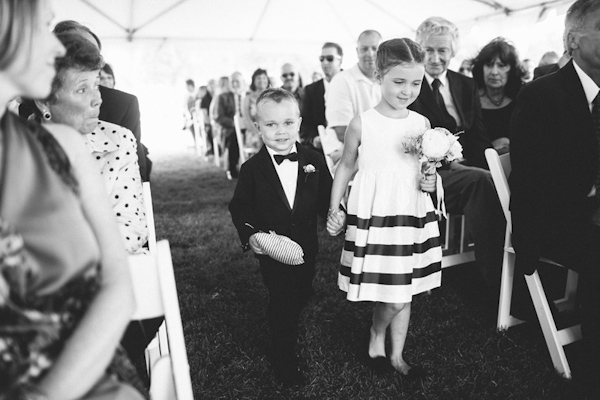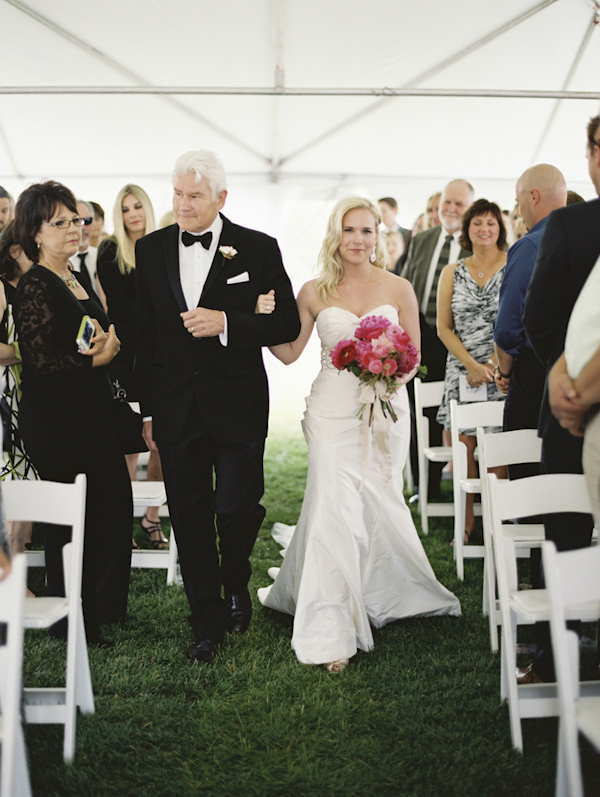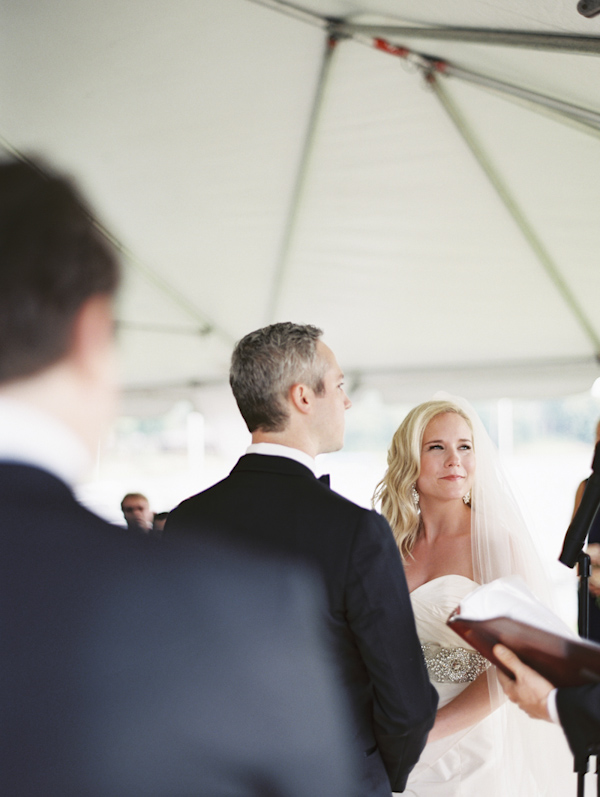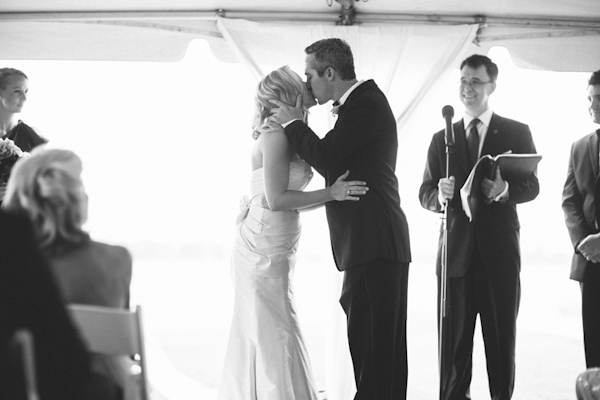 The Design: We knew we wanted the event to be elegant, but still warm and fun. The venue had a classic yacht club feel while still feeling very homey. The event ended up having a bit of a Great Gatsby, vintage vibe which was amazing. We created this with help from Kate Panke of Paper Rock Scissor. She custom made our invitations, programs, signs, etc. I found old nautical vintage stamps at a local collectibles dealer to add to our invitations. Kate also helped create the custom stamp we used on our favor bags. The flowers were provided by Jackie of Munster Rose. The White Bear Yacht Club didn't need a lot of decor so Jackie carefully accented the tables with various arrangements in shades of pink flowers in different heights and candles where needed.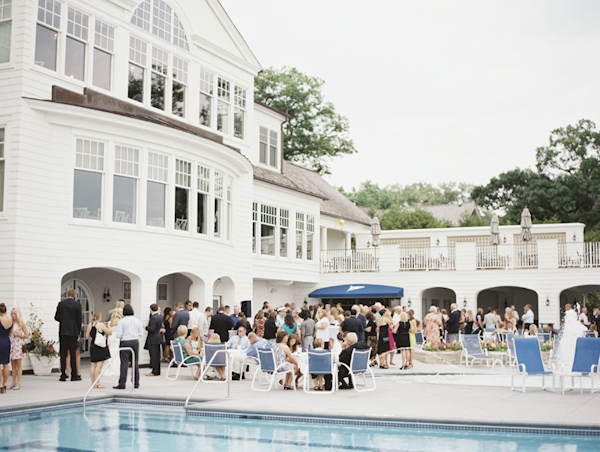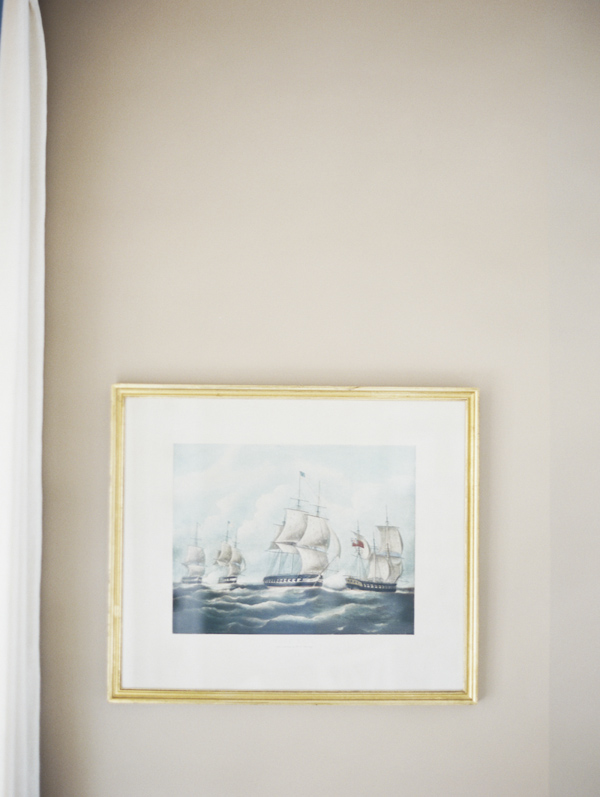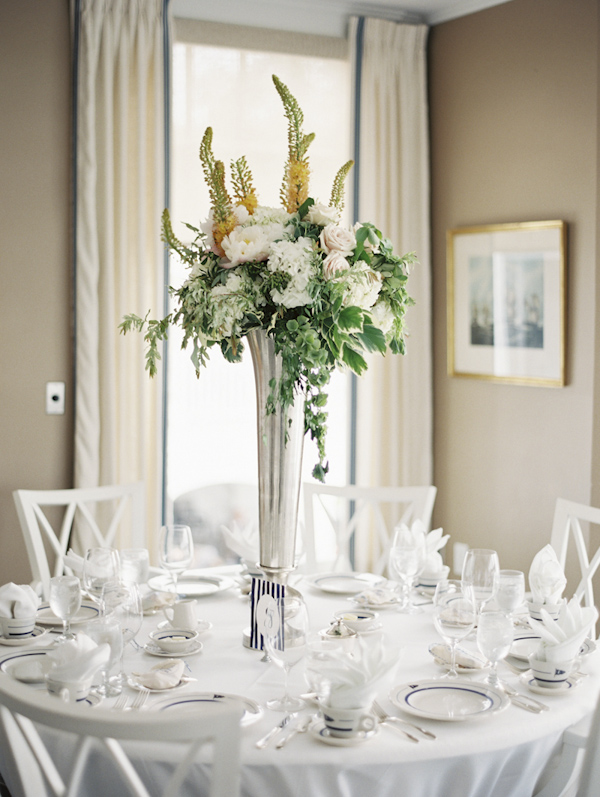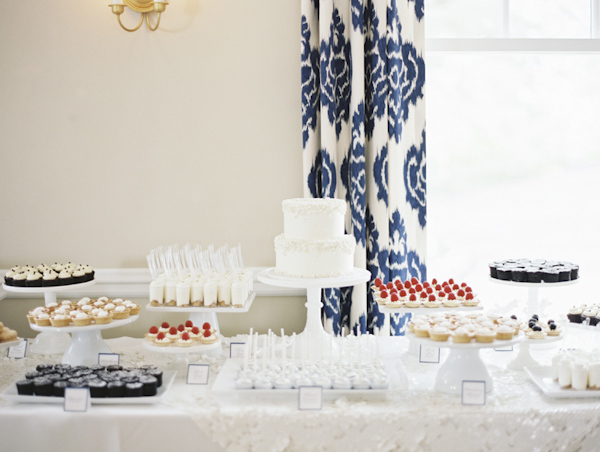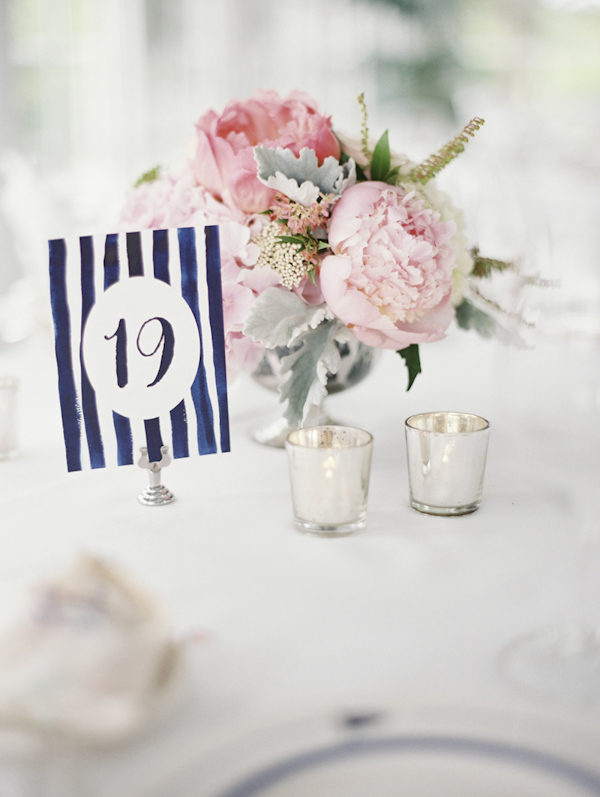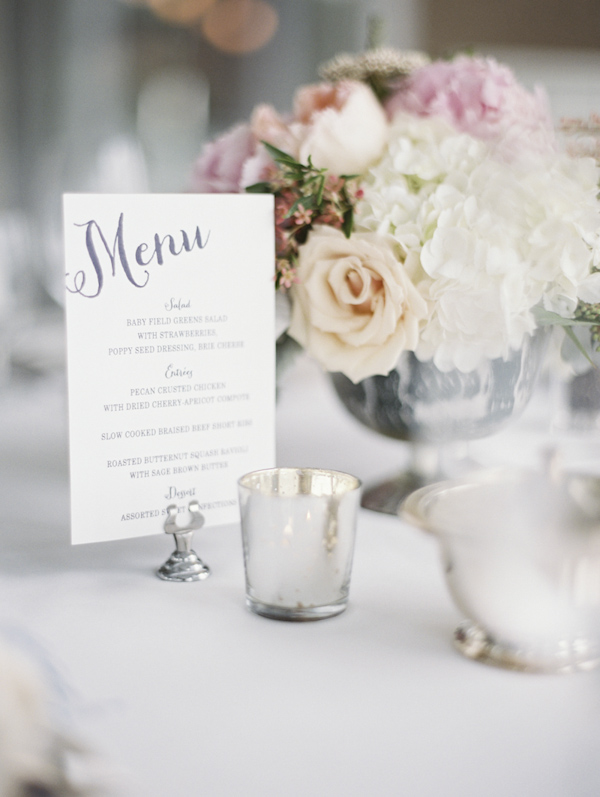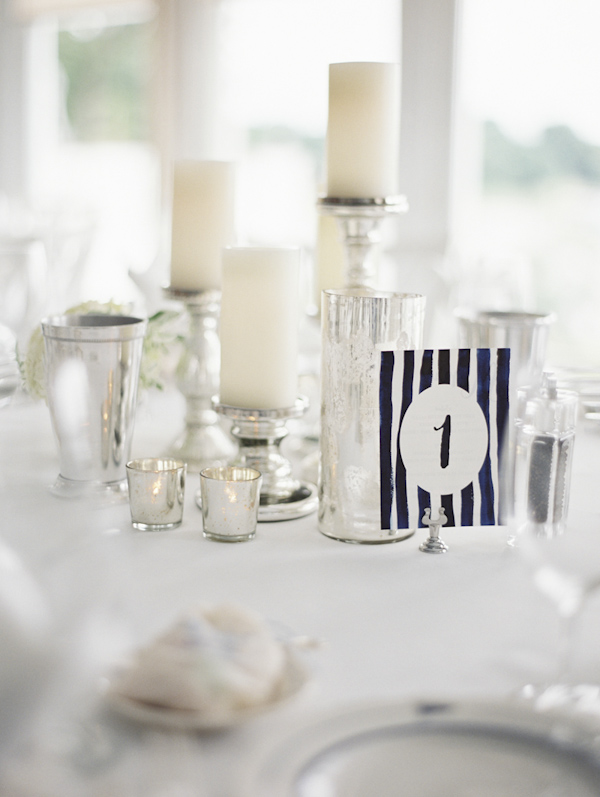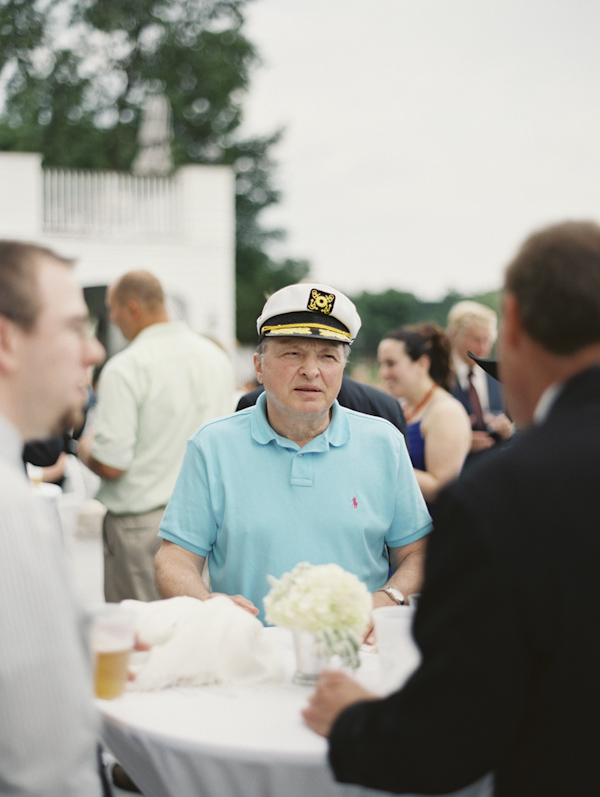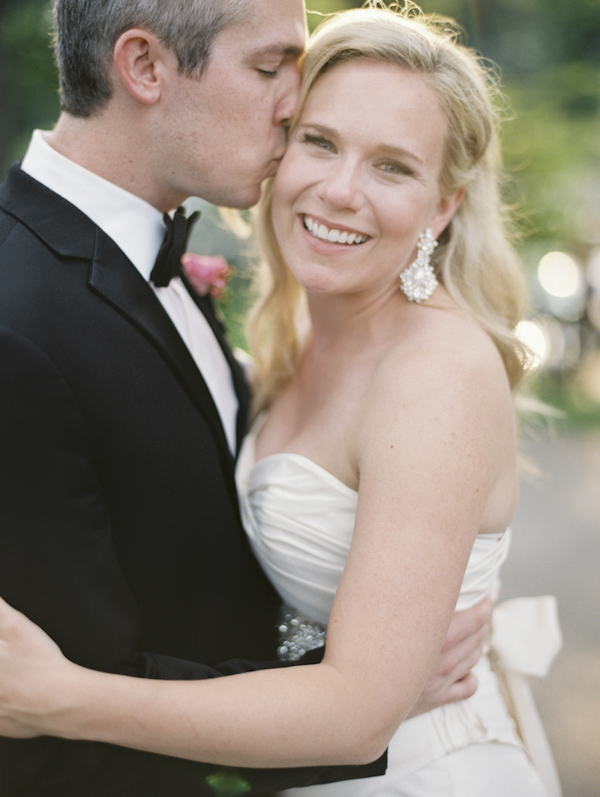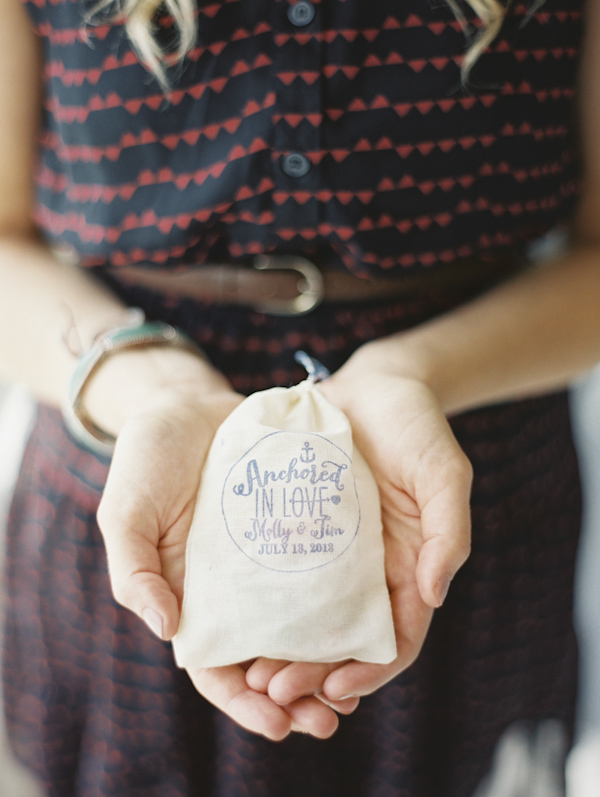 The Moments: We chose to do the majority of photos before the ceremony so seeing Tim for the first time was really romantic. He looked so handsome in his tux and looked so happy I'll always remember that moment. It was a beautiful evening so after dinner almost everyone spent some time on the deck overlooking the lake. The sun was setting and the view was amazing. We also loved the dance. It was so fun to see everyone having such a good time on the dance floor we truly didn't want the night to end. Last, we loved the dessert table. Not only was it pretty to look at, but all our guests raved about how delicious all the treats were. They couldn't get enough of the salted caramel macaroons.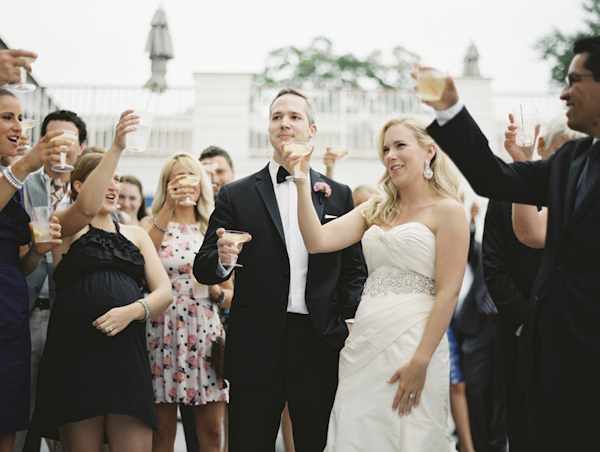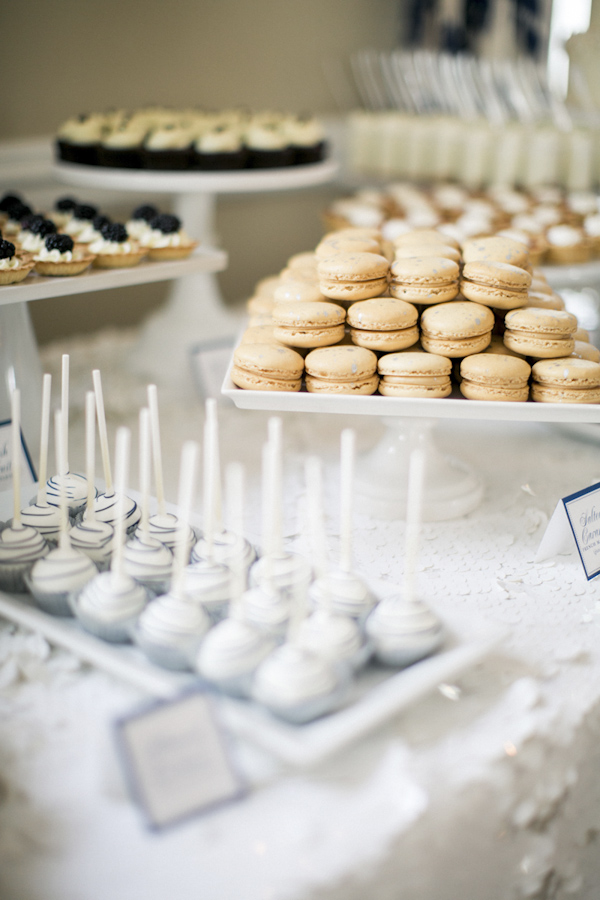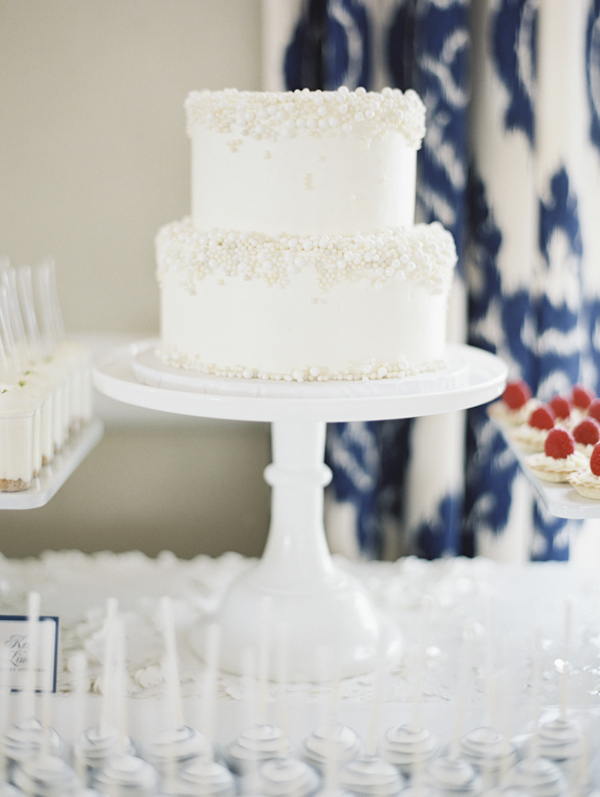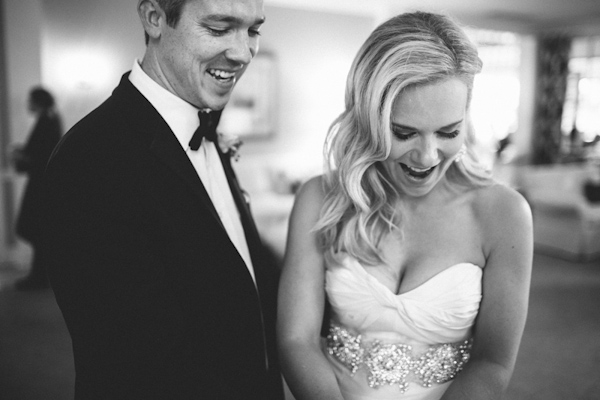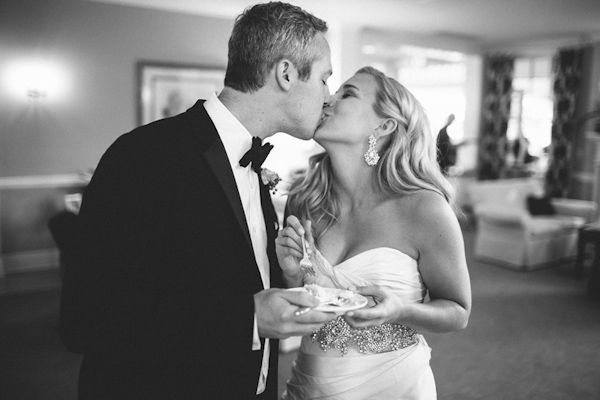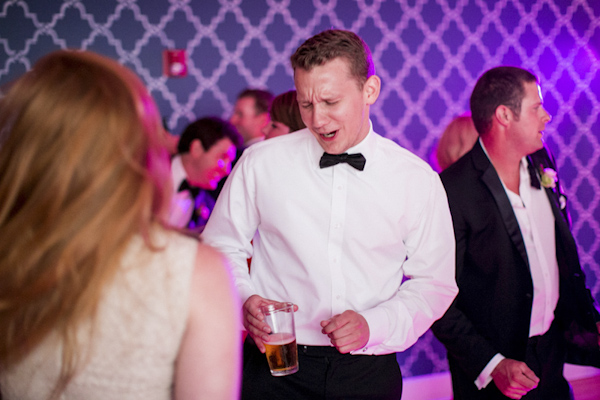 The Advice: I know it's not possible for everyone, but we had a longer engagement which allowed us to reserve all the specific vendors we wanted. It's amazing how quickly venues and people get booked. So I think that was a great success. Having wonderful vendors made our day run super smooth and helped create the look and feel that we wanted. Also, just staying really organized is helpful. One of the best gifts I received when we got engaged was a Russell and Hazel wedding organization binder. I used that binder till the day we got married and it was a life saver!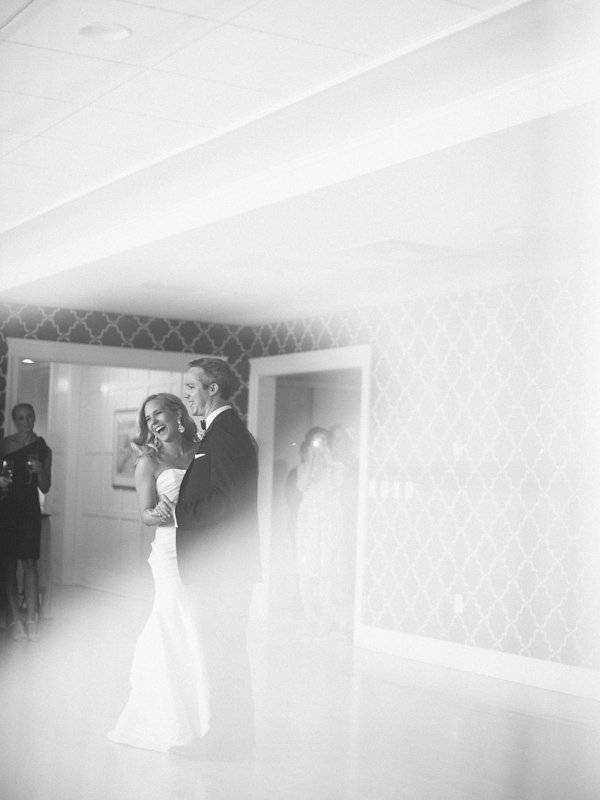 Stunning! Thanks for sharing, Molly and Tim!
Readers, find inspiration for your own navy and pink wedding in our Wedding Photo Gallery.
The Wedding Team:
Photographer: Geneoh Photography
Day of Coordinator: Lasting Impressions
Ceremony & Reception Venue: White Bear Yacht Club
Officiant: Reverend Tomkin Coleman
Invitation Designer: Paper Rock Scissor
Catering: White Bear Yacht Club
Florist: Munster Rose
Cake and Dessert Table: Cocoa and Fig
Wedding Dress: Elizabeth Fillmore
Bridal Accessories: Belt – Vera Wang, shoes – Salvatore Ferragamo
Bridesmaids' Apparel & Accessories: LulaKate Bridesmaid dresses from Bella Bridesmaid
Flowergirl Dress: Coren Moore
Groom's Apparel & Accessories: Savvi Formalwear
Groomsmen's Apparel & Accessories: Savvi Formalwear
Hair & Makeup: Creative Beaute Agency
DJ: Instant Request
Favors: Created by Bride and Paper Rock Scissor
Rentals: Apres
Rings: Continental Diamond