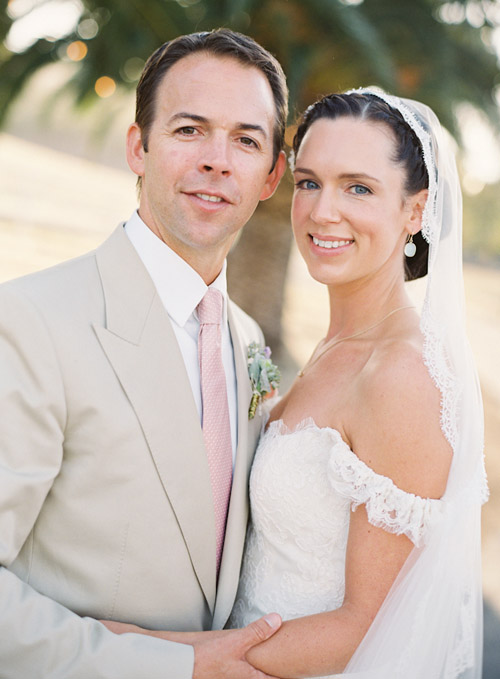 The Couple: Hylah and Justin
The Wedding: 10.15.11 – La Familia Ranch, San Luis Obispo, CA


What three adjectives best describe your wedding? Intimate, Sensuous, Old California
What inspired your personal wedding style, and how did you incorporate your style and personalities into your big day? The location of our wedding single-handedly inspired the creative direction for the day. Justin grew up on a spectacular piece of property in San Luis Obispo, La Familia Ranch, which is still owned by his family and had become a special place for us as a couple. The Hacienda is the central structure, a Spanish-Colonial home that includes a lush, serene courtyard, and we never even considered an alternative back-drop for the ceremony. My design intention was to echo the intrinsic aesthetic of the place in order to further evoke a feeling of Old California romance and charm. Some of my favorite textures there included blue agave, wrought iron chandeliers, hand-painted Mexican tiles, giant date palms, the patinaed terracotta fountain, and the arched, redwood front door studded with decorative Mexican nails.
Our invitations, attire, flowers, music, and menu were all extensions of the theme. I took calligraphy lessons and learned the mission-style script thats omnipresent on the central coast and addressed each invitation in terracotta watercolor. I wore my ivory, lace-trimmed veil up high, like a mantilla, and our ring bearer and flower girl were adorable in embroidered cotton. Our florist did an amazing job and let the arrangements sprawl and drape, keeping the style more relaxed than formal. A guitarist performed Flamenco pieces during the ceremony and cocktail hour, and a jazz band kicked off the reception energy with sexy Latin rhythms. Lastly, our chef, a fellow locavore, was delighted to incorporate into the menu as much produce from the ranch as possible, including avocados, lemons, and chick peas.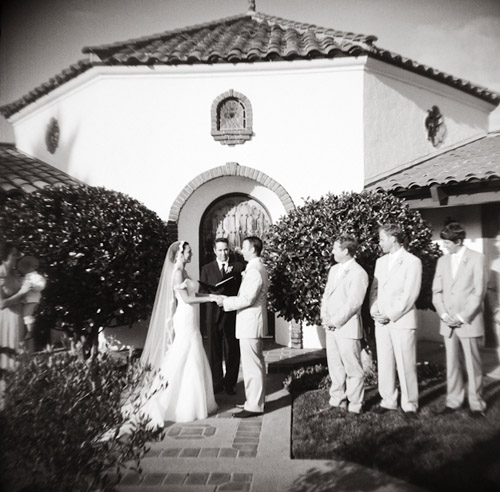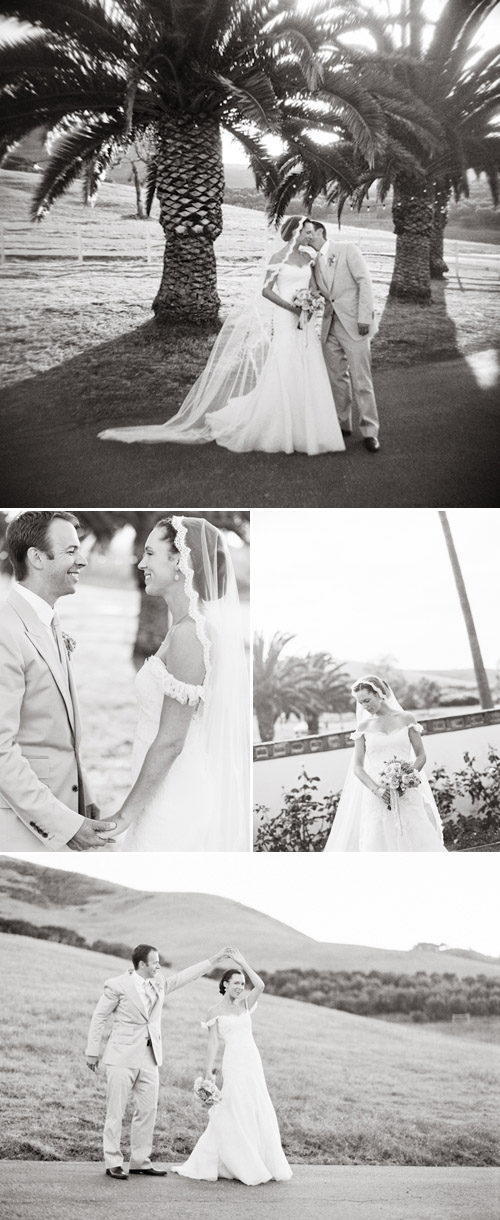 Looking back, what are the moments, decisions or memories that you love the most about your wedding? Im glad that we kept the guest count under 100. As we dined family-style at long tables, I could see the face of each guest in candlelight, laughing at a joke from one of the toasts, or commenting on the wine. That was important to me, and several of our friends expressed appreciation for having been included in such an intimate-feeling celebration. Im also grateful that Justin hired a videographer. I wasnt crazy about the idea at first, but really appreciate having the footage now!
Wedding color palette: Terracotta, peach, blush, sagey blue-green, and antique metallic accents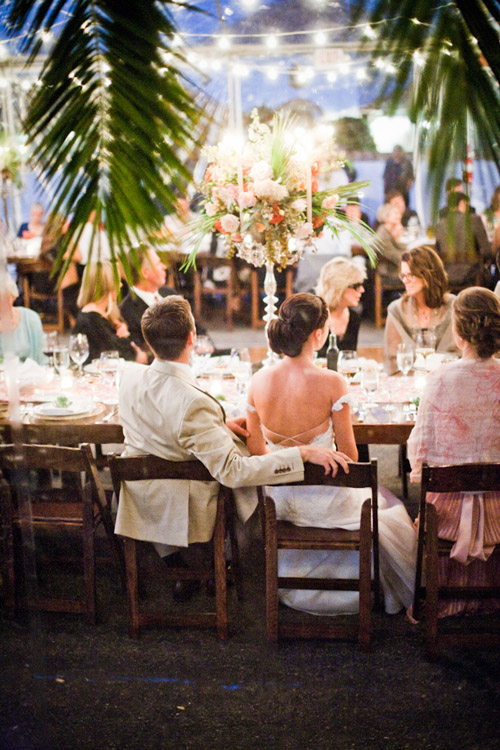 The Wedding Team:
Photographer: Michelle Warren Photography
Event Planner: Jennifer Hocker
Wedding Venue: La Familia Ranch
Videographer/Film Maker: JCV Productions
Officiant: Mike Troy
Invitation Designer: Steel Petal Press
Catering: Chef Charlie Paladin Wayne
Florist: Adornments Finery
Wedding Dress: Jim Hjelm
Bridal accessories: Shoes – Elie Tahari
Groom & Groomsmen Apparel & Accessories: Grooms suit by Tom Ford
Hair & Make-up: Kim & Co.
Live Music: Ceremony and coctail hour Flamenco guitar – Chris Judge, Reception band leader – Graham Richards
Dance instruction: The Dance Doctor
Favors: Hand-painted, Mexican tiles were turned into coasters by adding felt pads and the couple's mongram on the back. Each was wrapped in a paper ribbon with the guest's name and table section, doubling as escort cards.
Linens: La Tavola Linen
Rings: Grooms – David Yurman
Thank you so much Hylah and Justin! There are simply no words to describe the magic of your wedding!
Readers, for lots more wedding inspiration, don't miss our Wedding Inspiration Gallery!