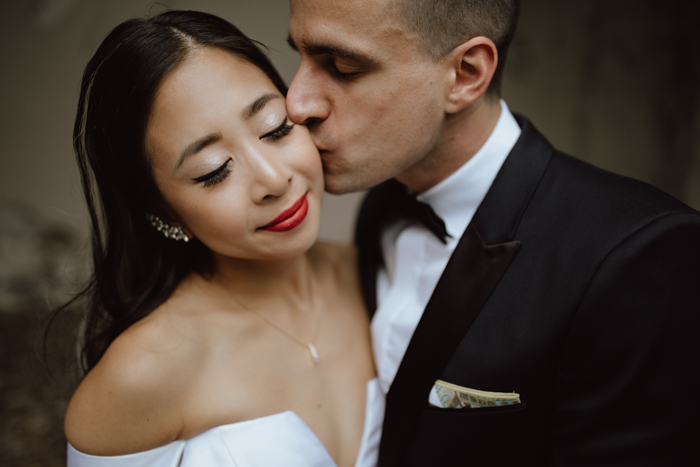 Blending classic and contemporary styles in an old-world city, Diahanna and Alex made their wedding at InterContinental Montreal feel entirely their own! The creative couple brought their unique brand of artistry into every detail of their wedding, from the paper goods to the centerpieces and even down to the groom's pocket square. Diahanna also co-designed her dress with Christopher Paunil, which was a contemporary masterpiece that she accessorized with minimalist jewelry and a bold red lip. Set in a modern hotel in the middle of a city with an old-world feel, the couple's design incorporated Chinese-inspired decor and traditional Western wedding elements — all of which photographer Agatha Rowland documented in brilliant detail. The overall feel was contemporary and modern but with a quirky and sophisticated twist!
The Couple:
Diahanna and Alex
The Wedding:
InterContinental Montreal, Quebec, Canada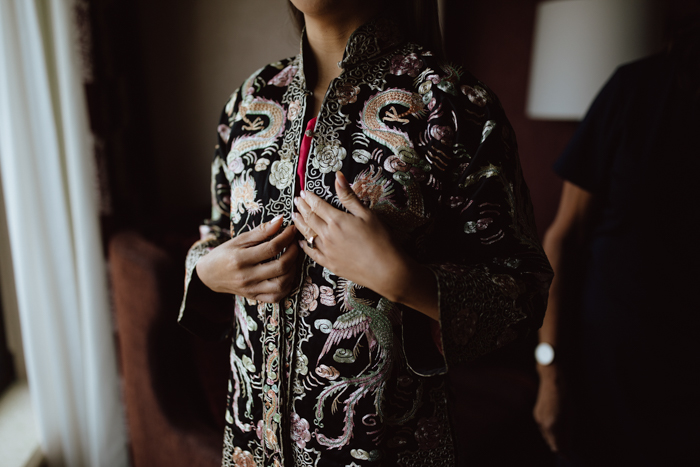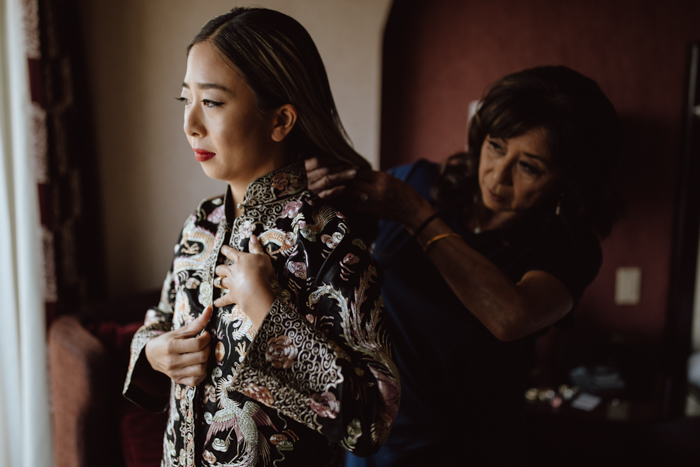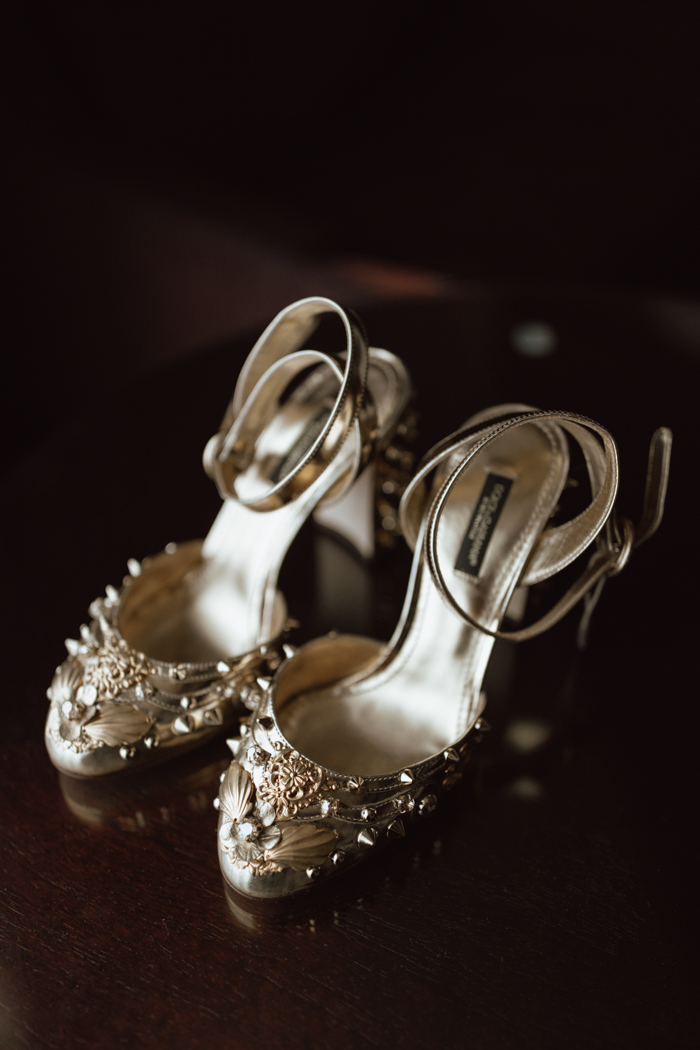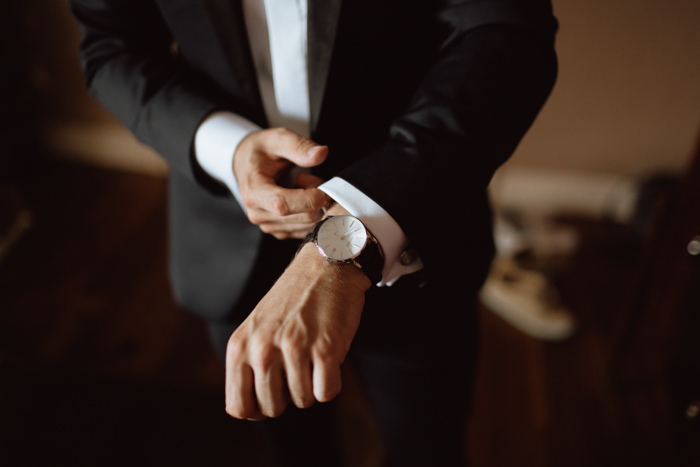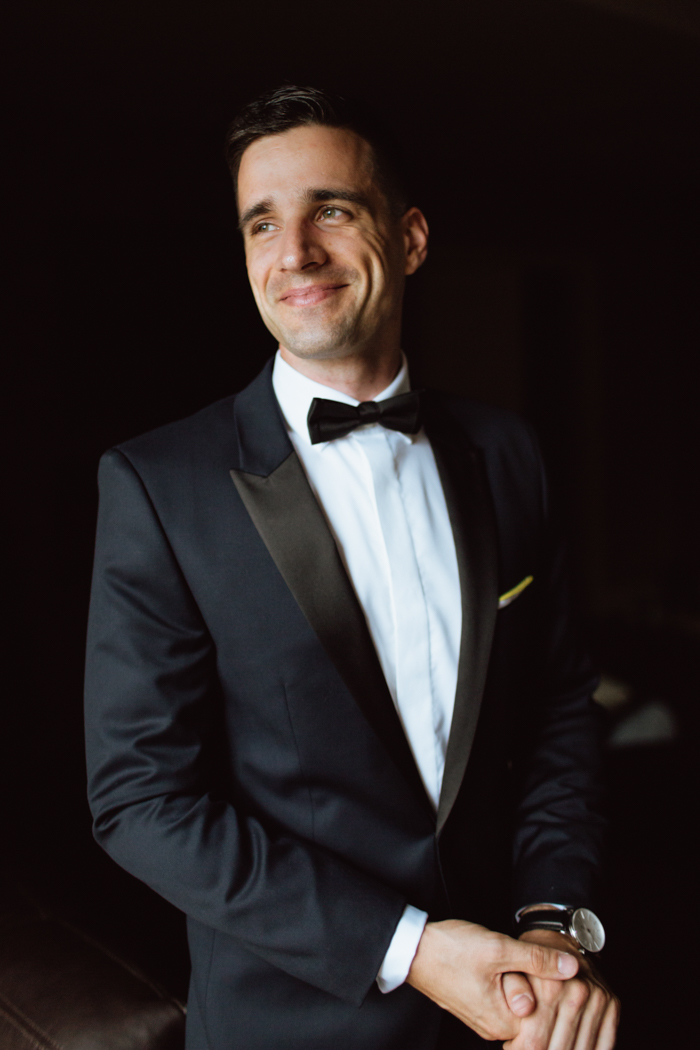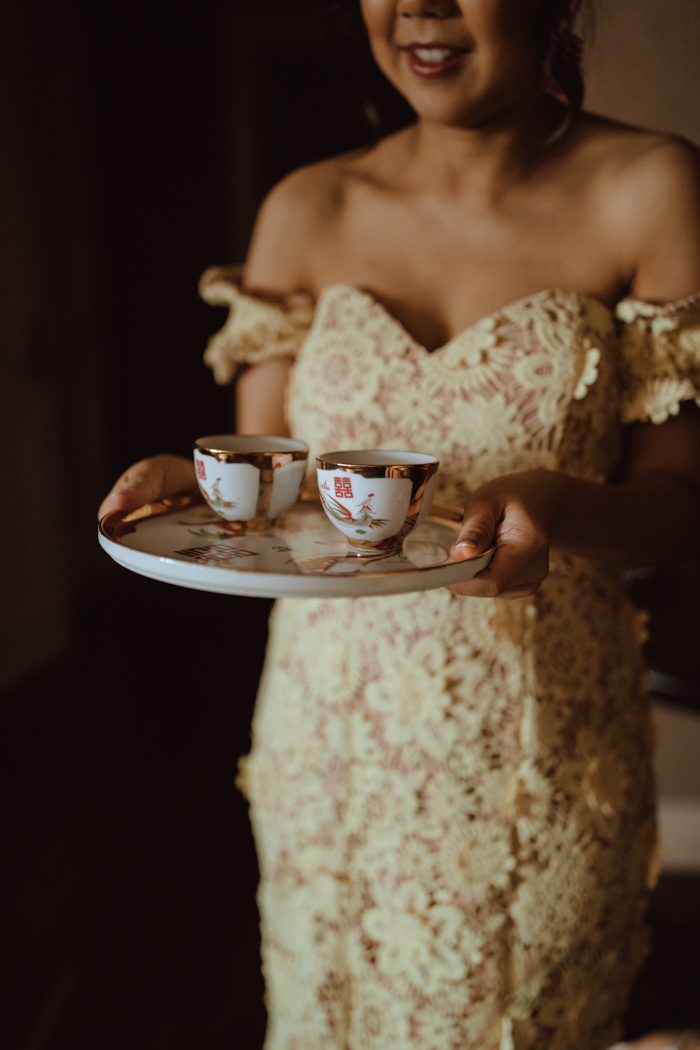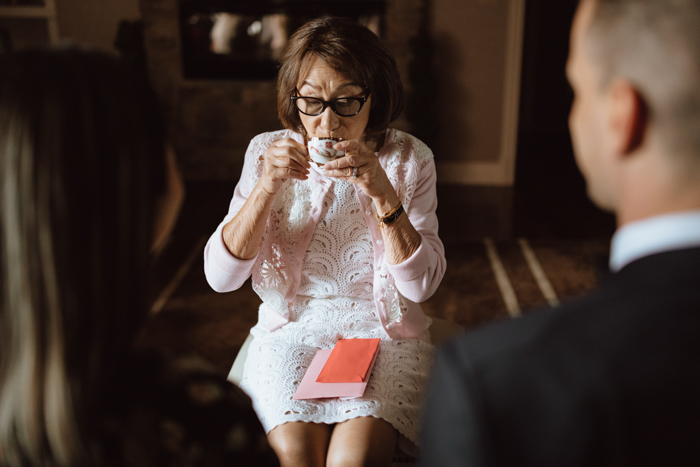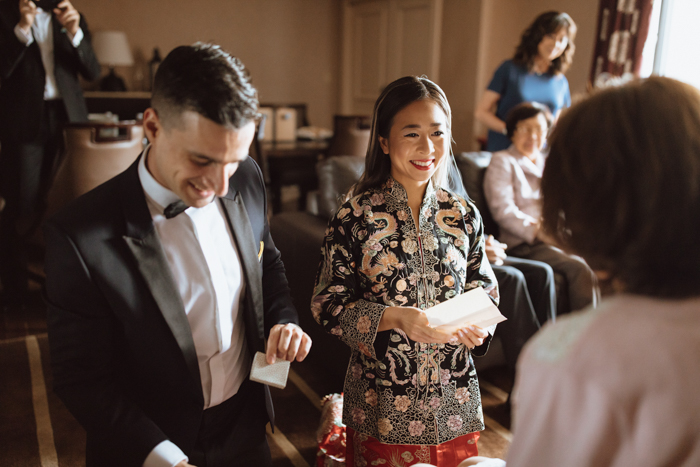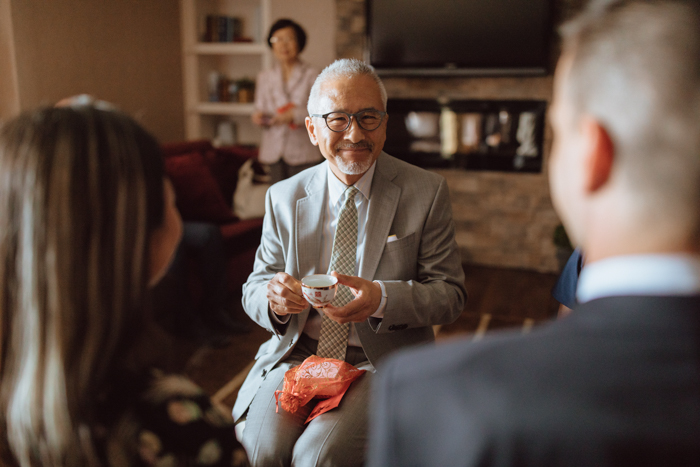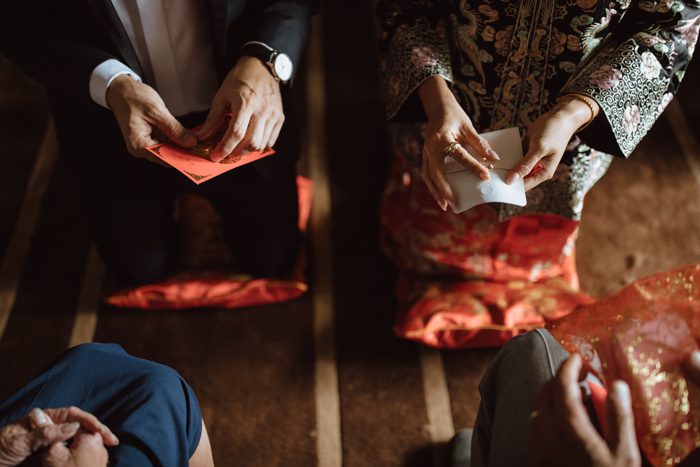 We wanted to get married in a small town with cobblestone streets. Montreal is one of our favourite cities, and La Ruelle was a perfect solution: an old street, classic design, and modern function. The street space and building materials give a feeling of Old Montreal streets through time; the fountains are a mix of classic and modern; the closed space with skylight give an outdoor feel with indoor luxuries. Plus, the planners at the InterContinental Montreal pack in quite the package.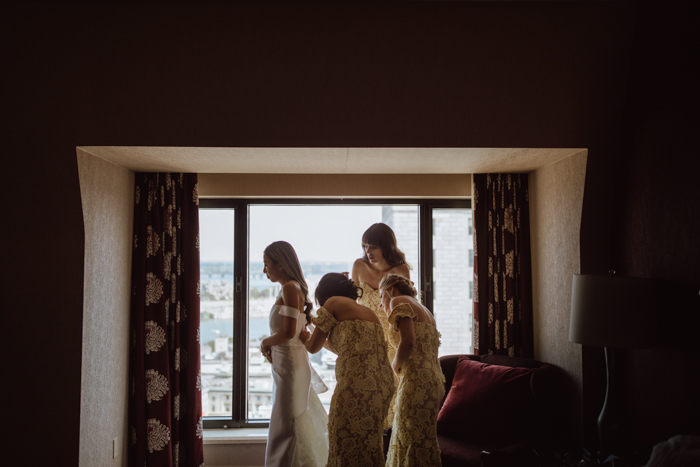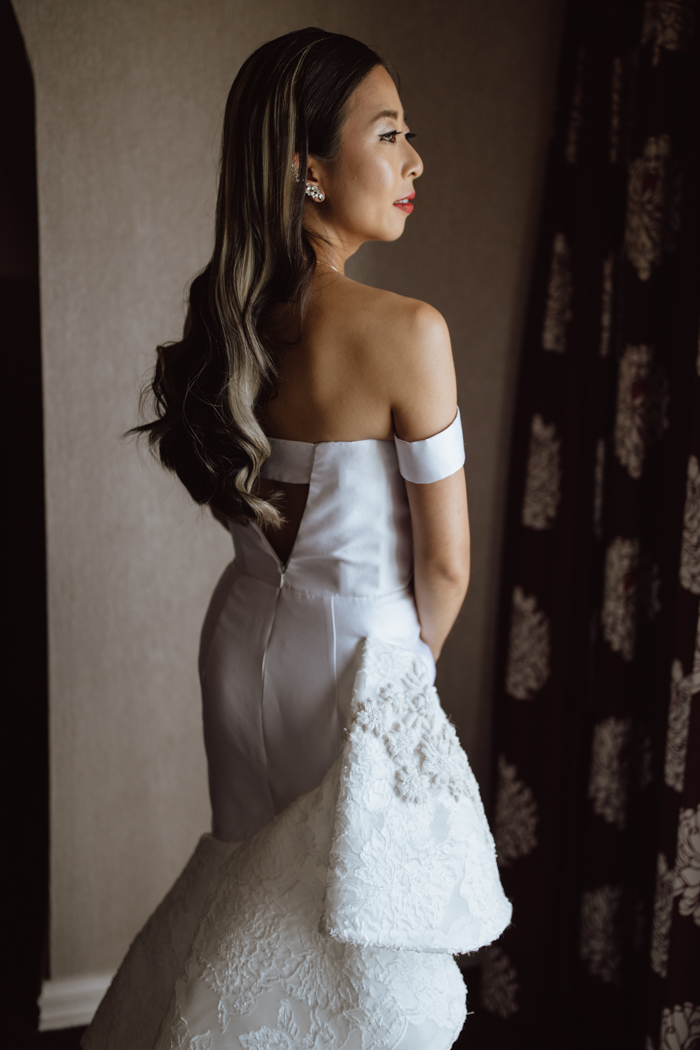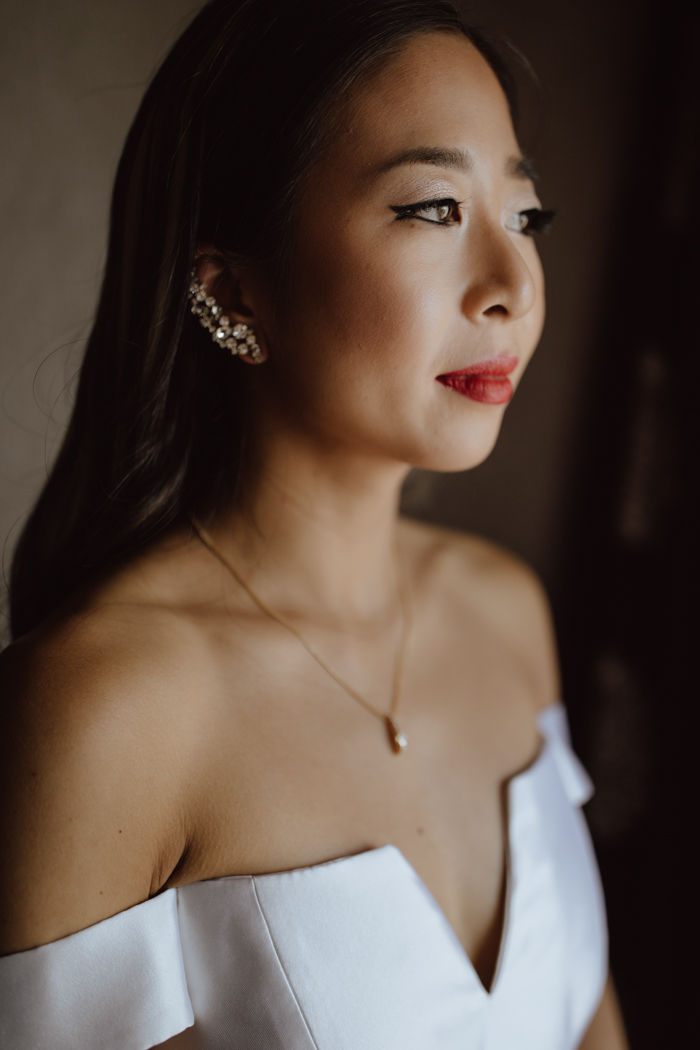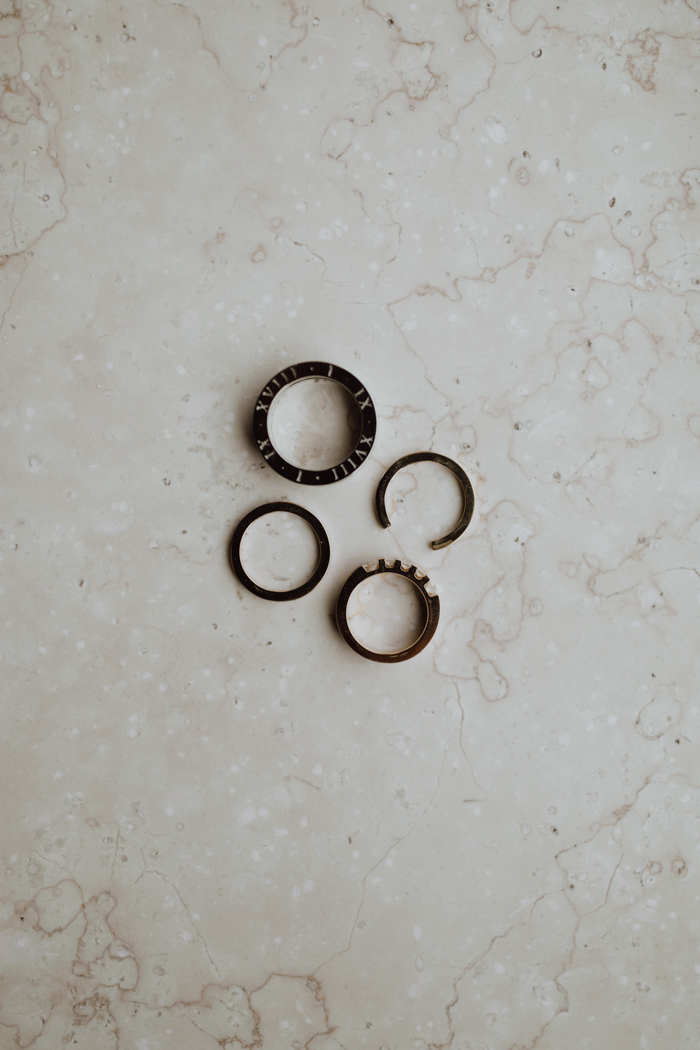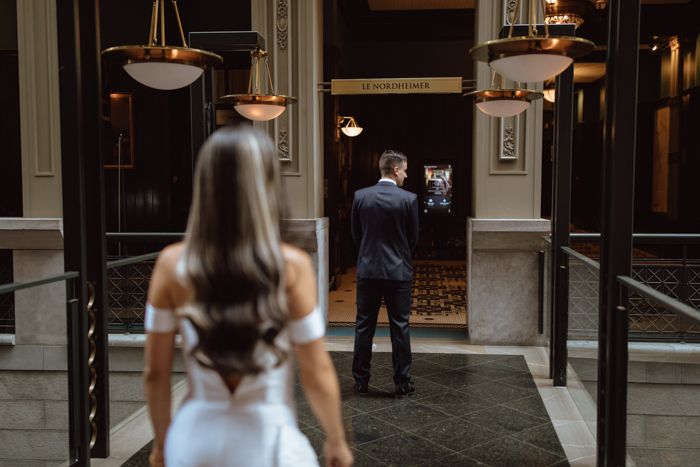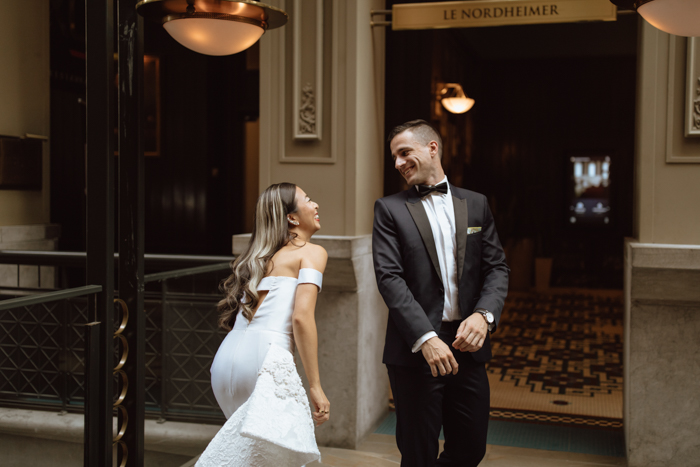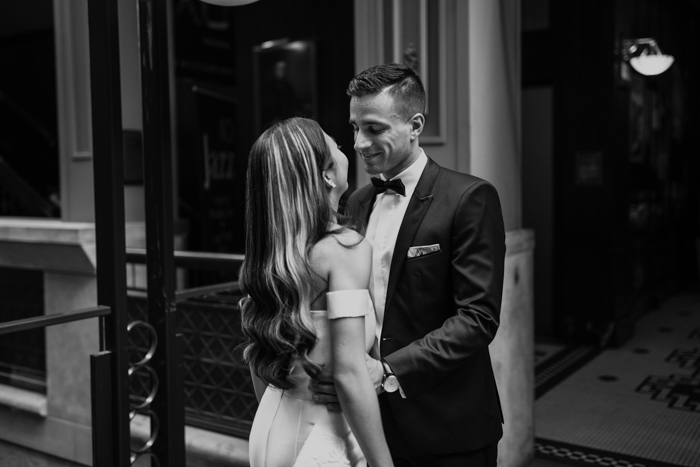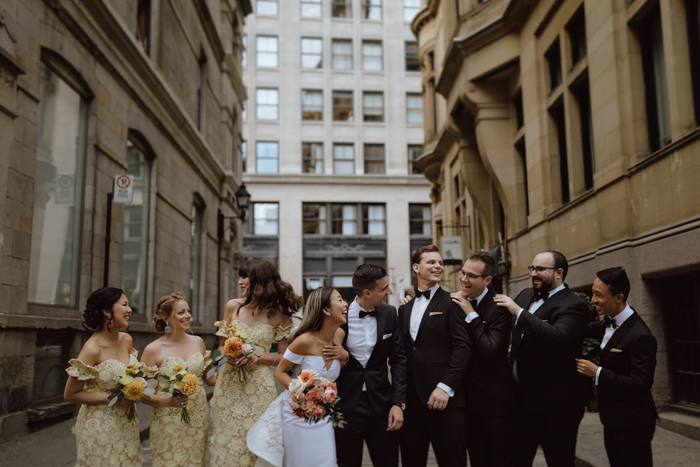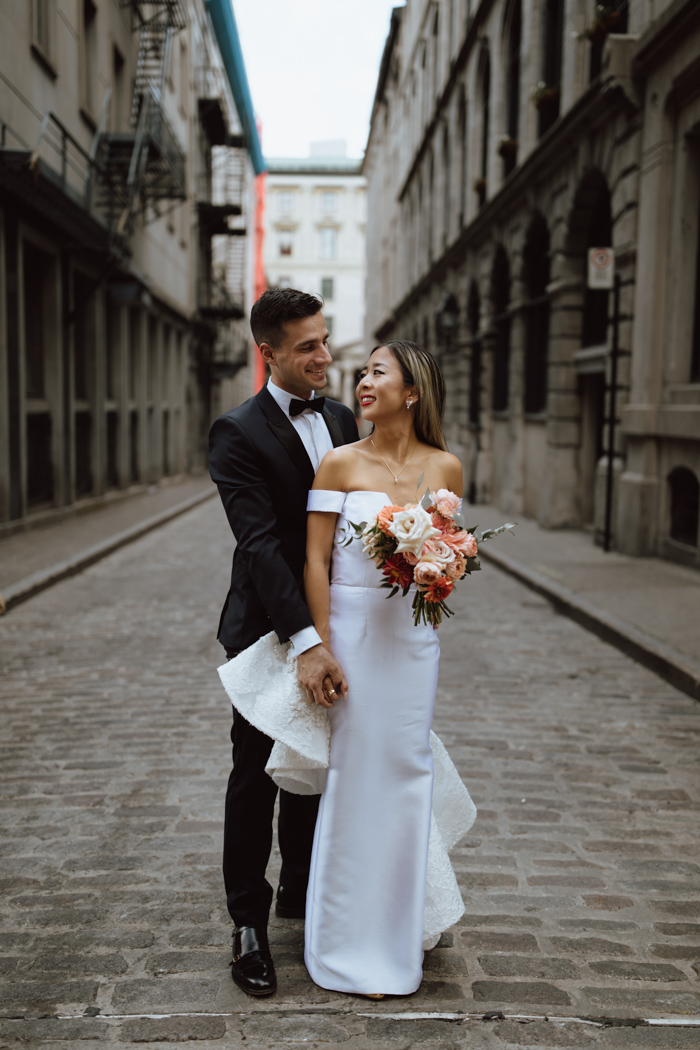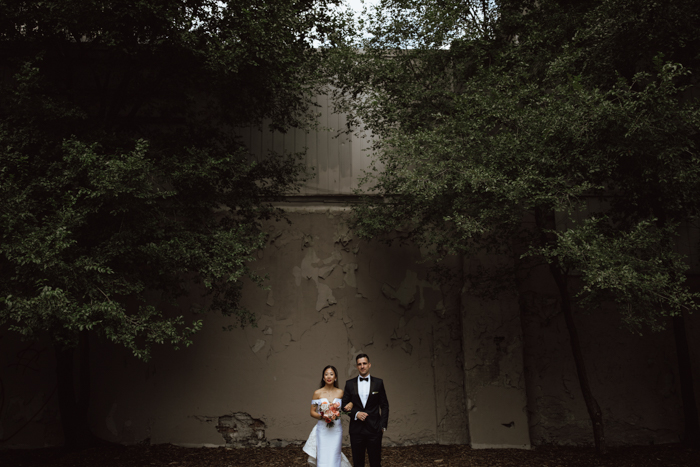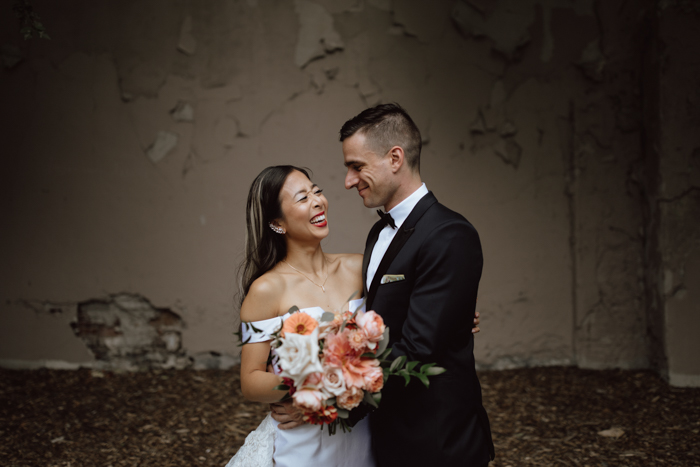 First and foremost, our wedding had to be fun! We arranged an afternoon meet-and-greet at the wonderful Dieu de Ciel brewery, a Montreal food tour, and an evening at Auberge lounge in old Montreal. Secondly, our wedding had to blend classic and contemporary styles. Alex is an artist, and Diahanna is a fashion designer: both very interested in old and new design styles and art movements. The graphics featured classic serif fonts with contemporary composition and bright colors. It was also important to blend their Western and Chinese heritages using small red accents and Chinese illustration within the western-style wedding.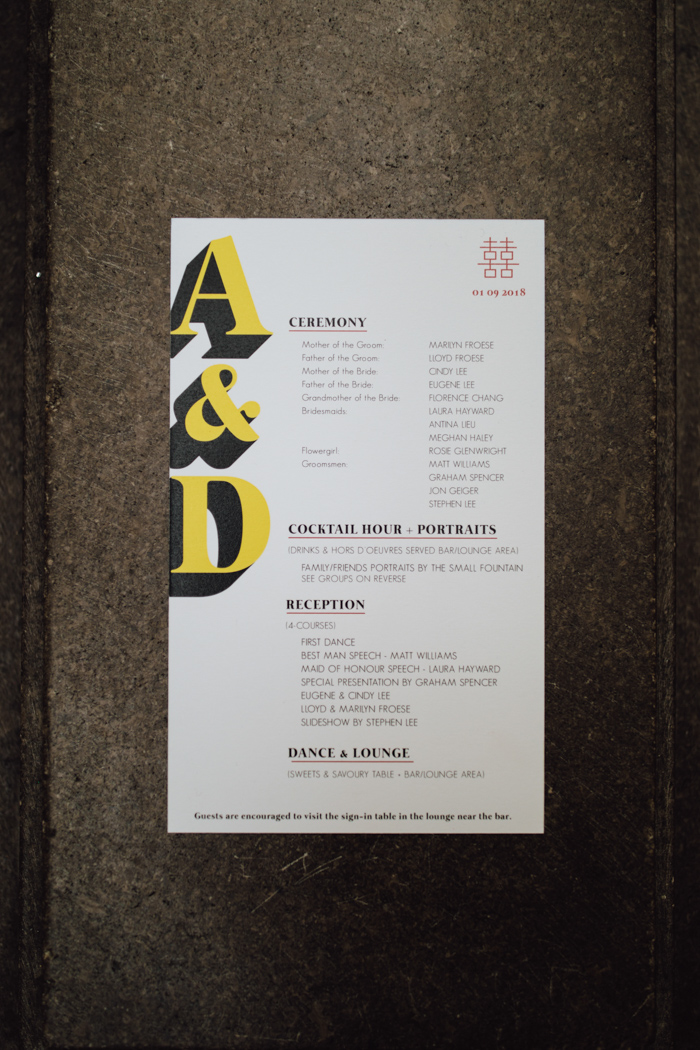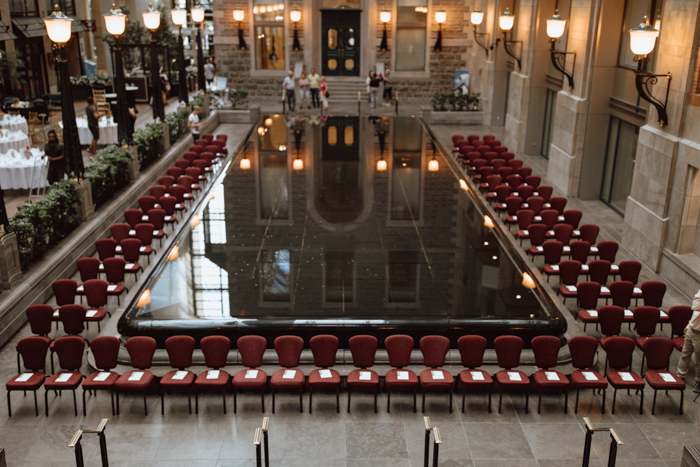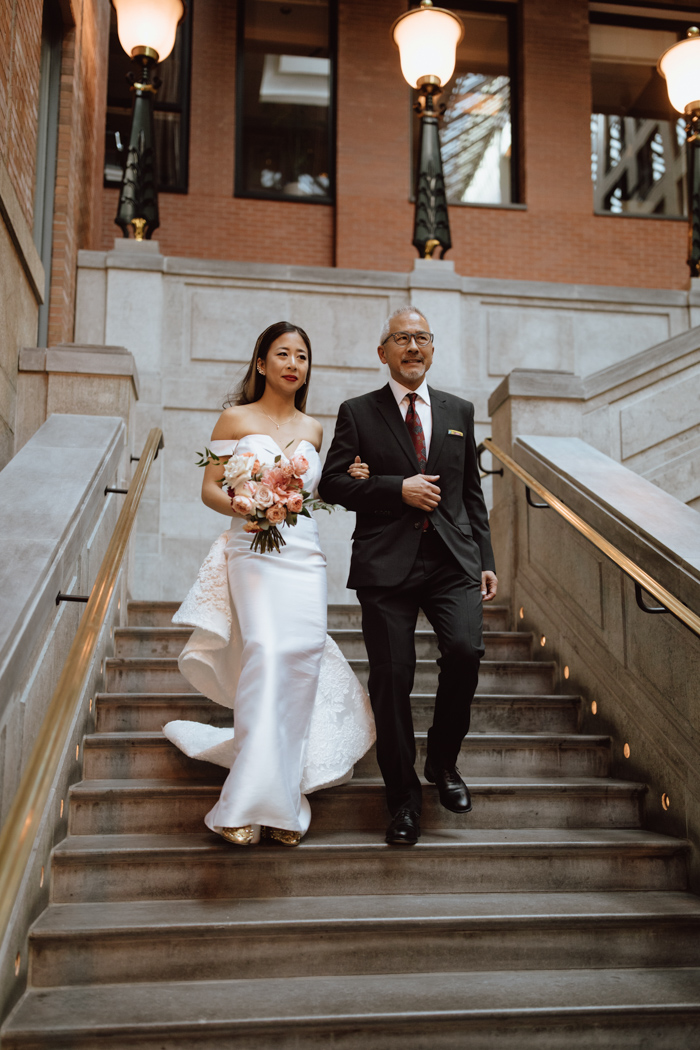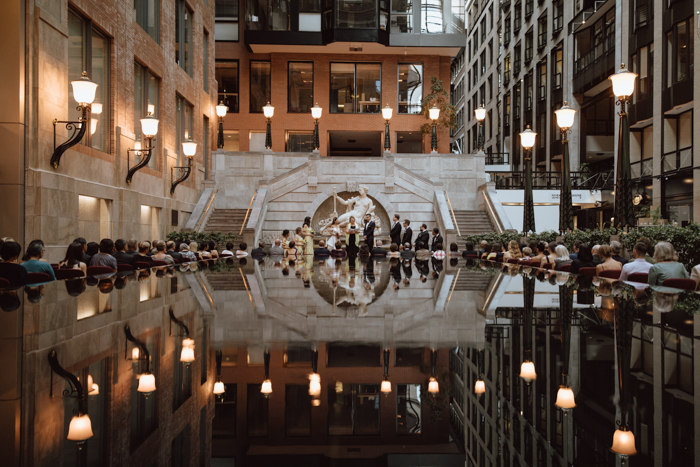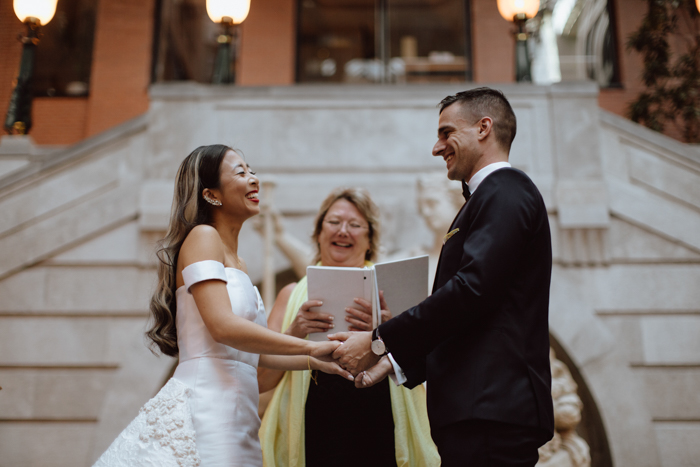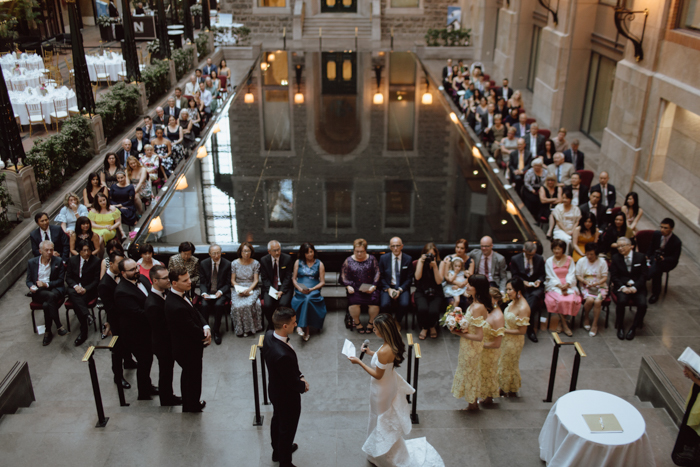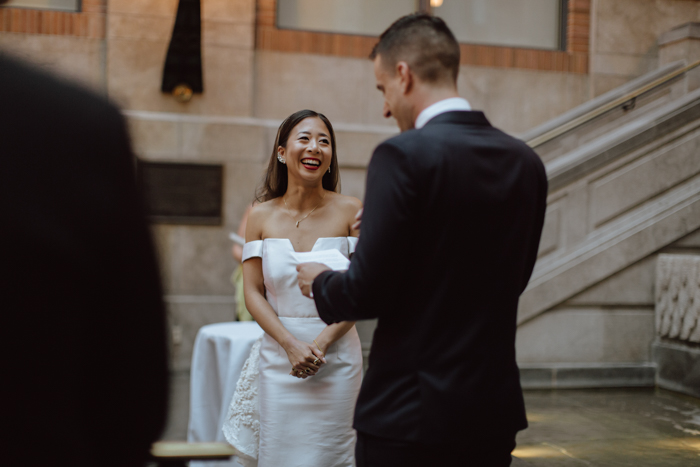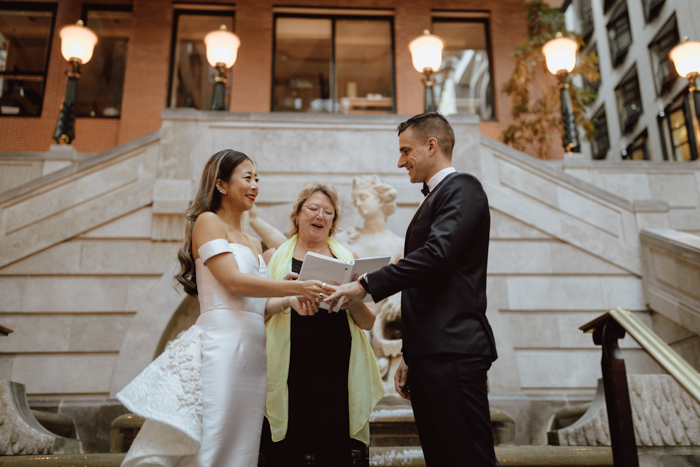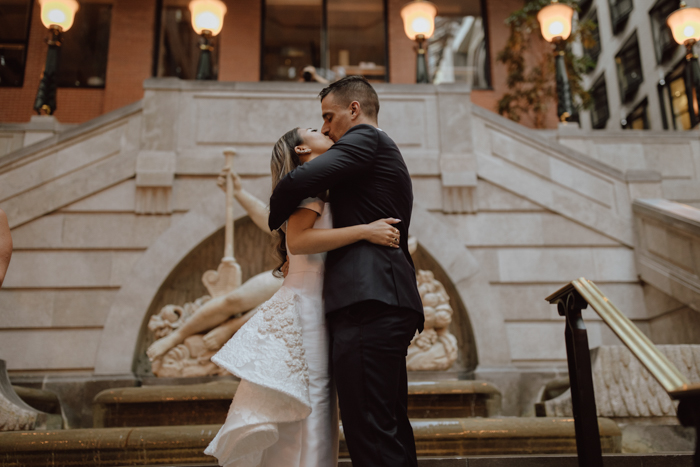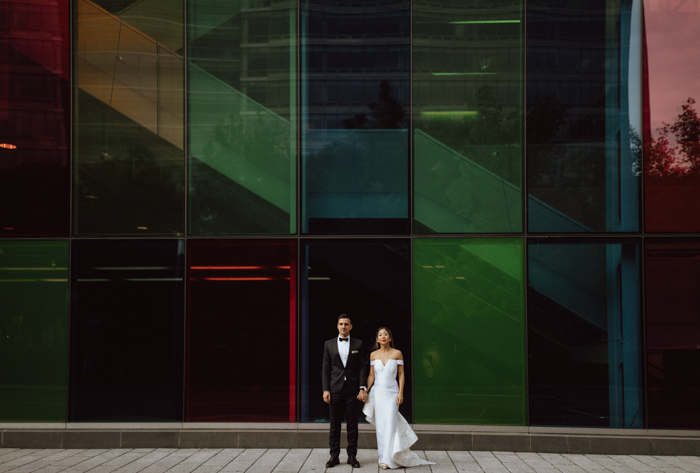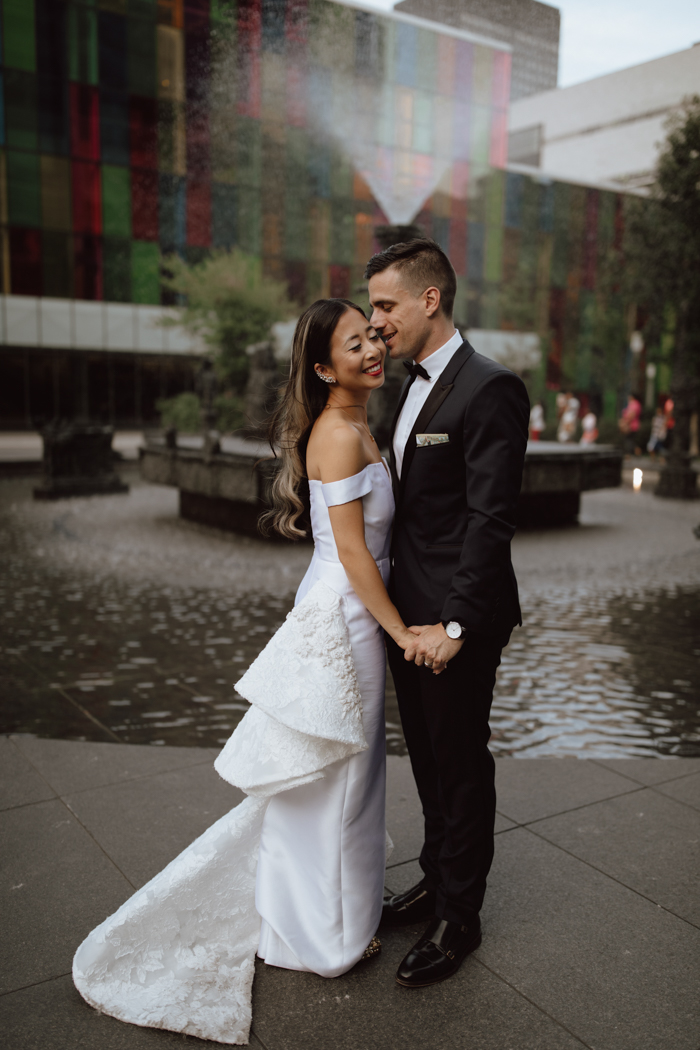 I designed my wedding dress with a friend and bridal designer Christopher Paunil and cofounder Chalo Hancock. Chris and Chalo have created a unique line of contemporary bridal, featuring beautiful fabrics that I fell in love with. The dress was a personal design with a sleek silhouette, contemporary touches, and overall classic look.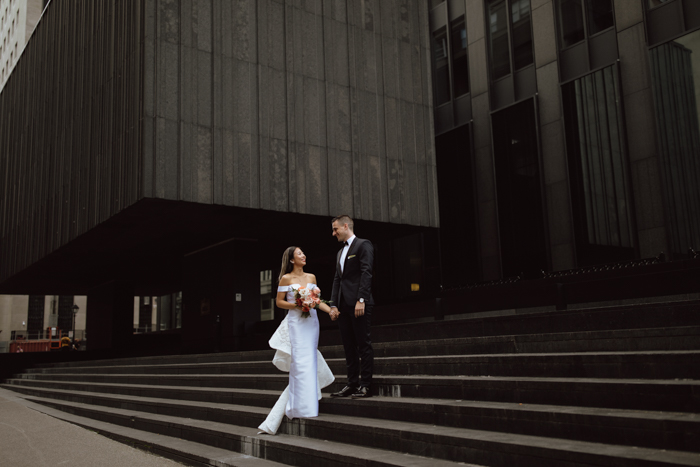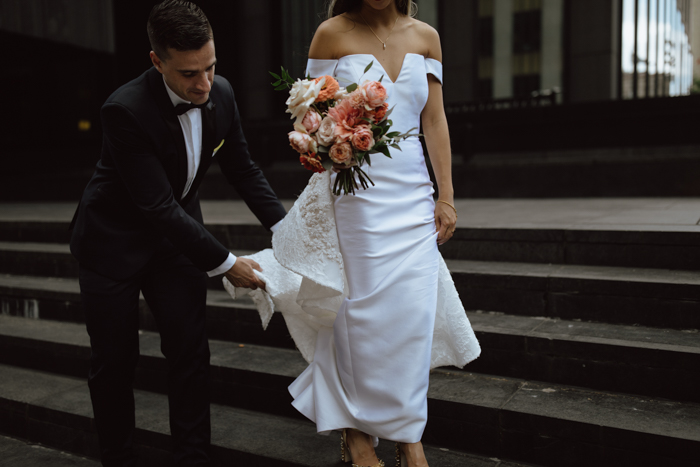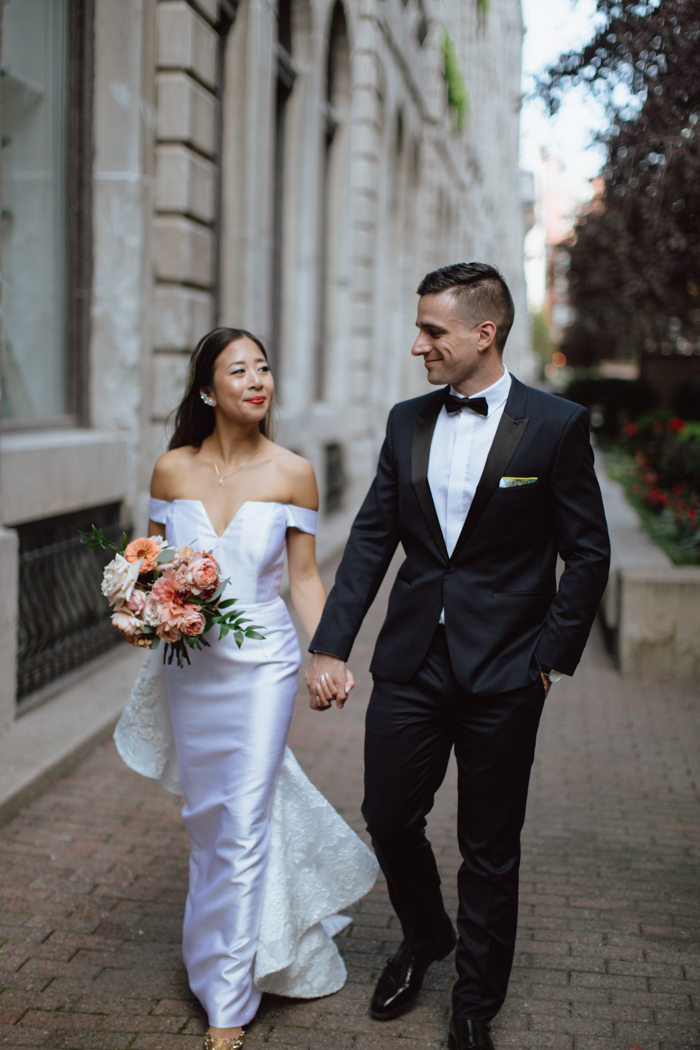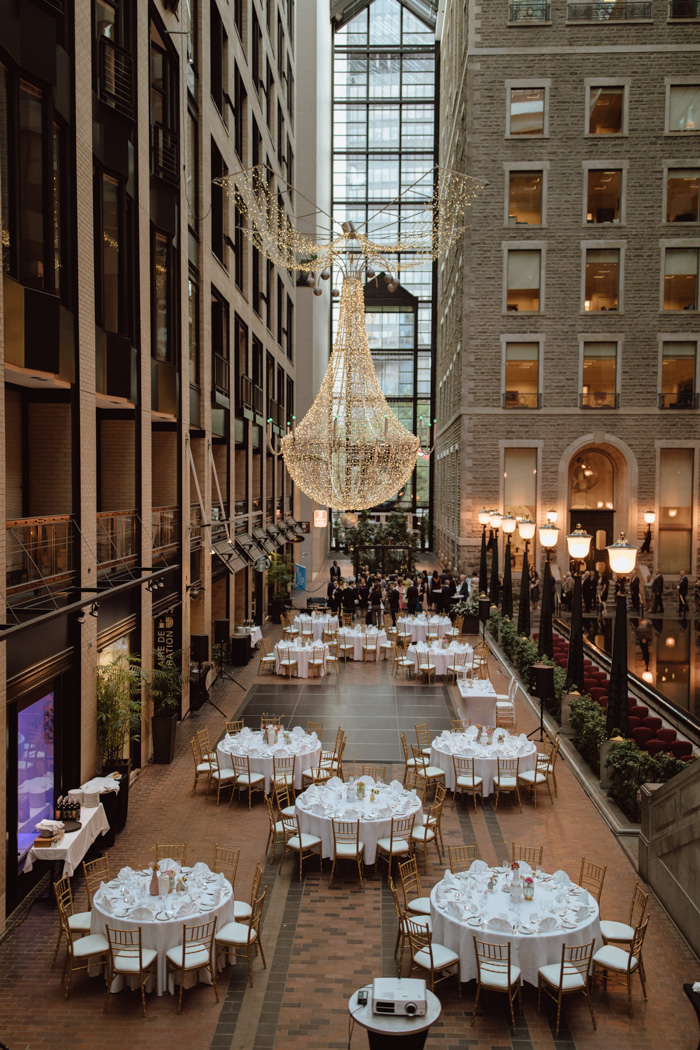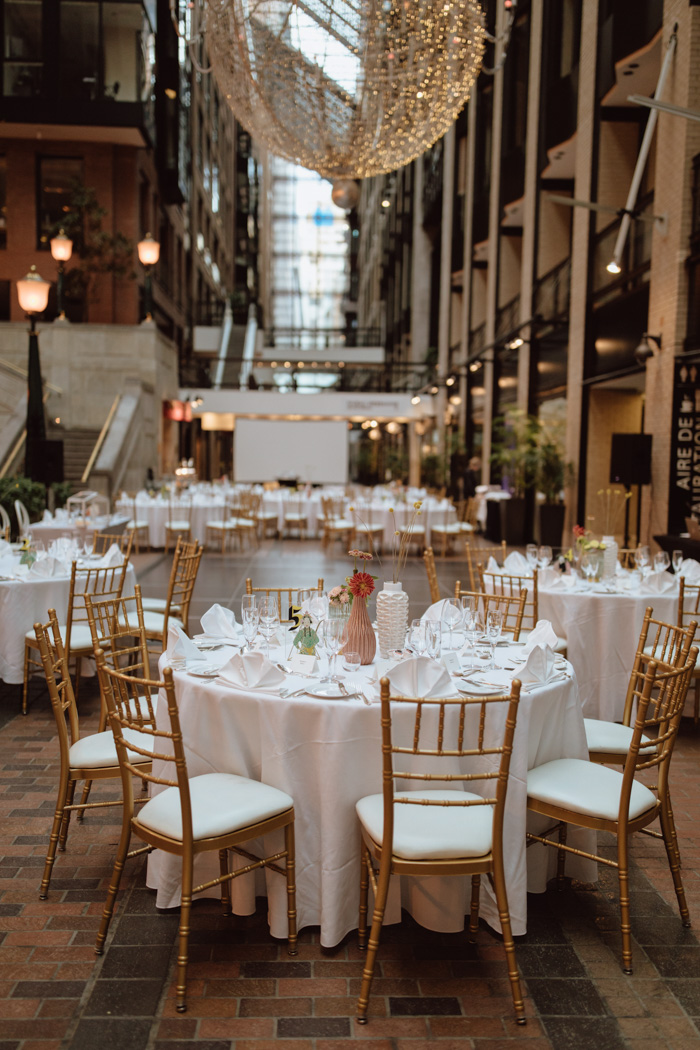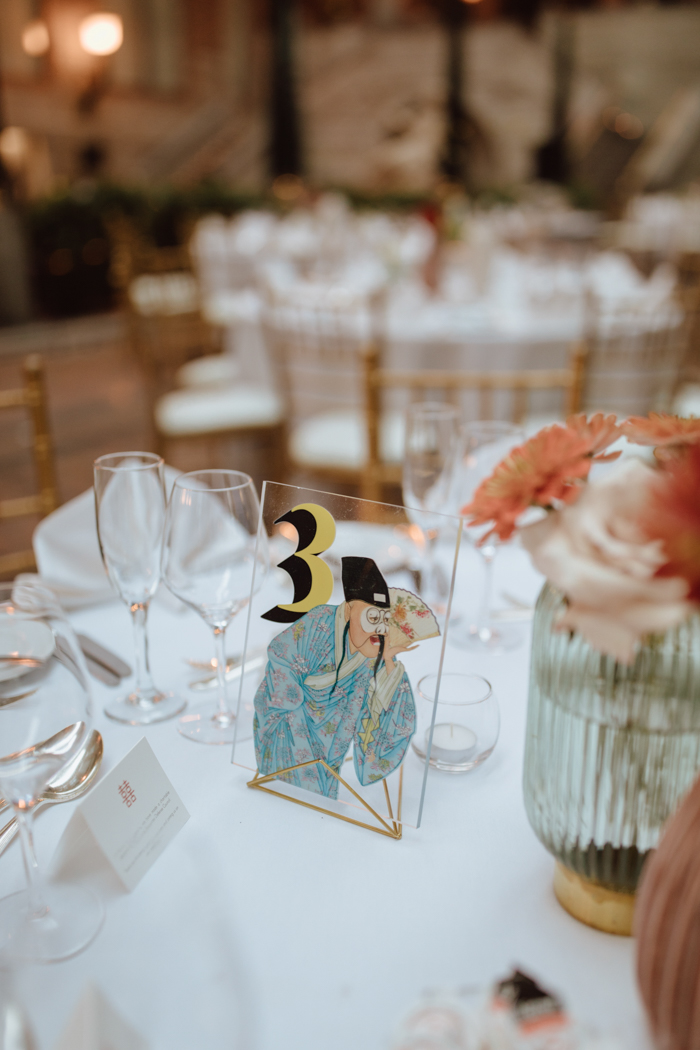 We both created the illustrations and color palette for the invitations, and collaborated over this design in a true labour of love. Alex adapted intricate Chinese illustrations and made plexiglass table numbers, a seating chart, and pocket squares. Diahanna made pastel plexiglass earrings with Swarovski crystals using a mix of the colors. Finally, we tasked the very talented florist, Abeille Fleuriste, with finding contemporary vases to go with non-traditional, colorful, local flowers.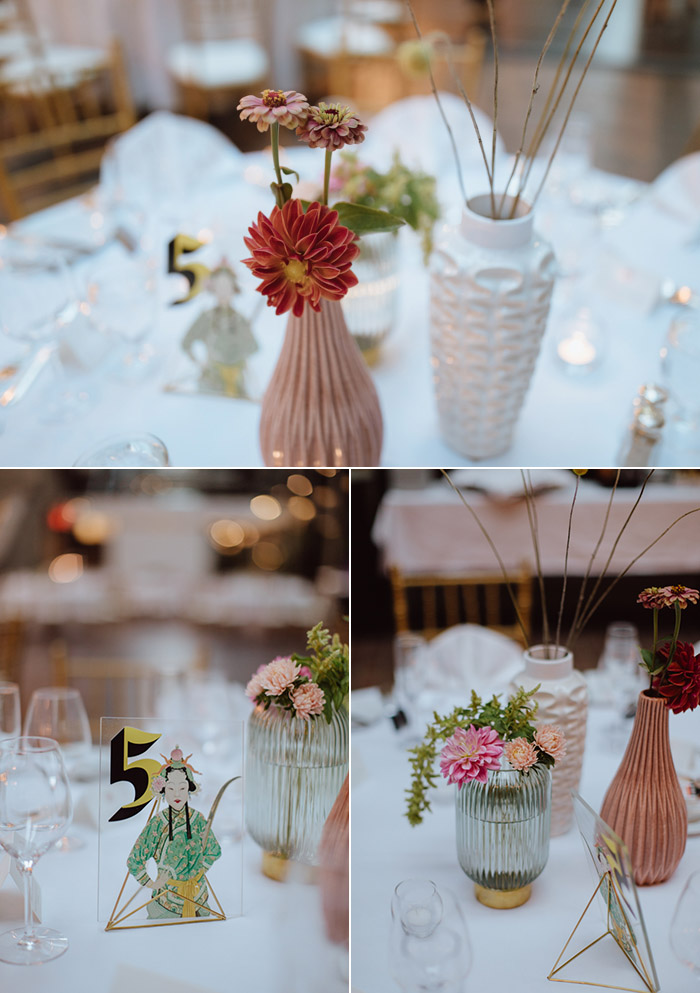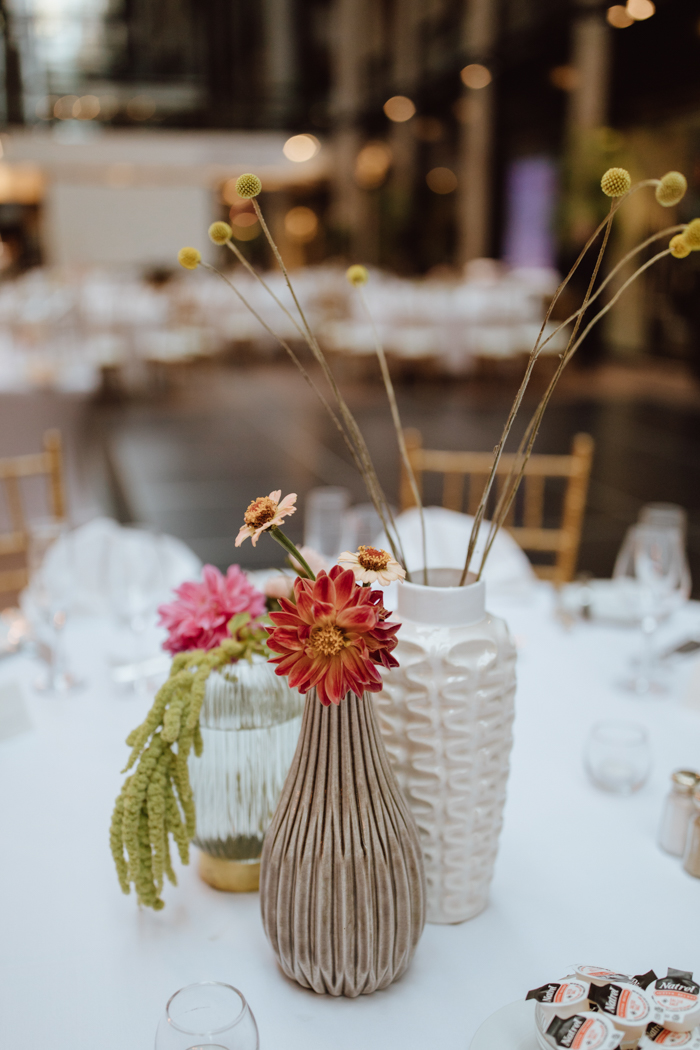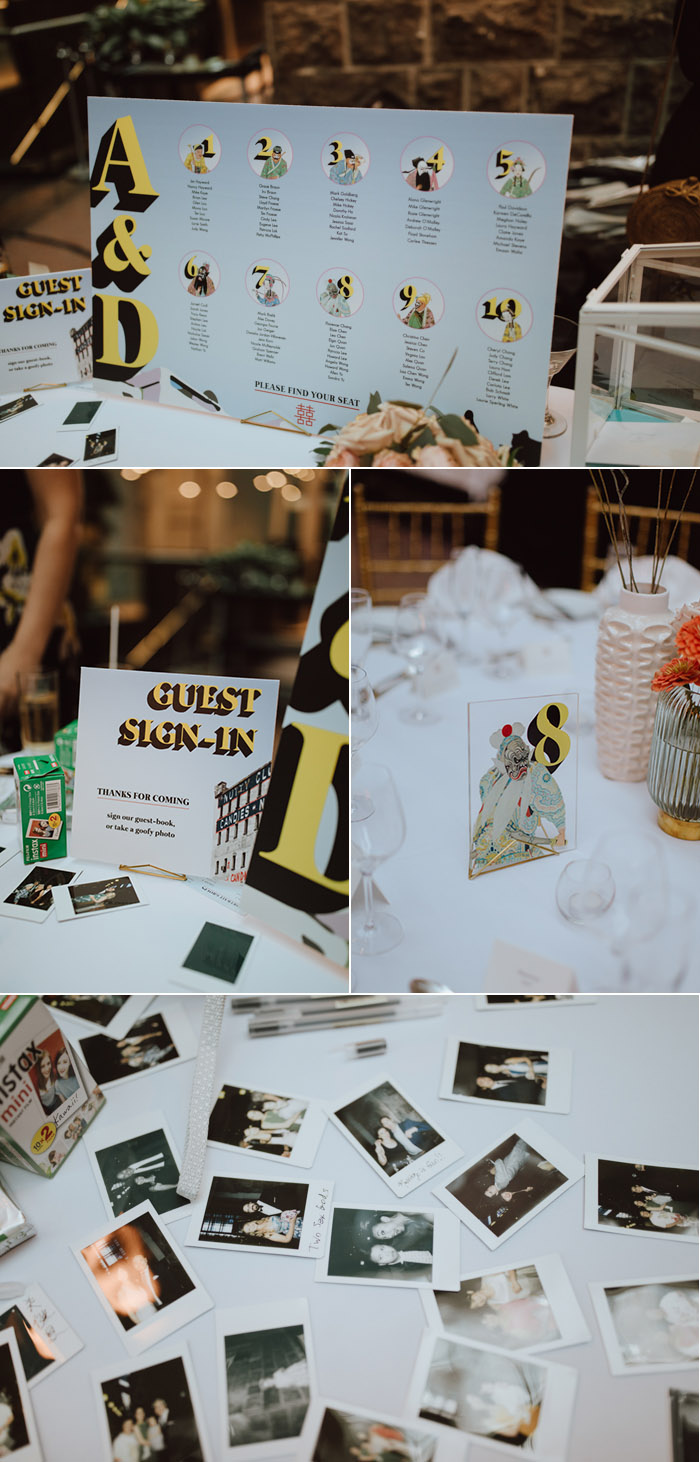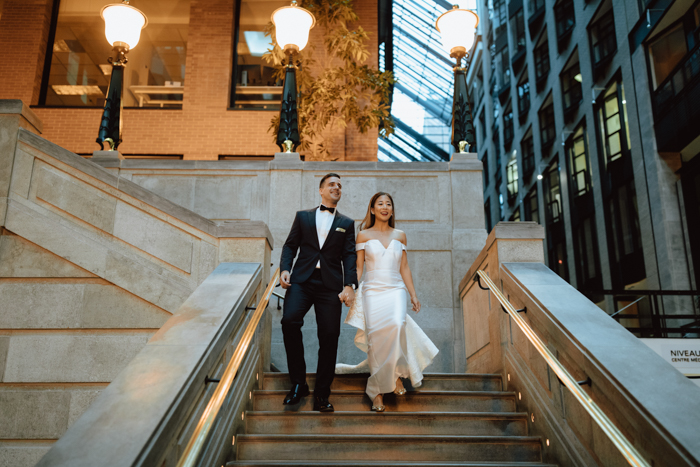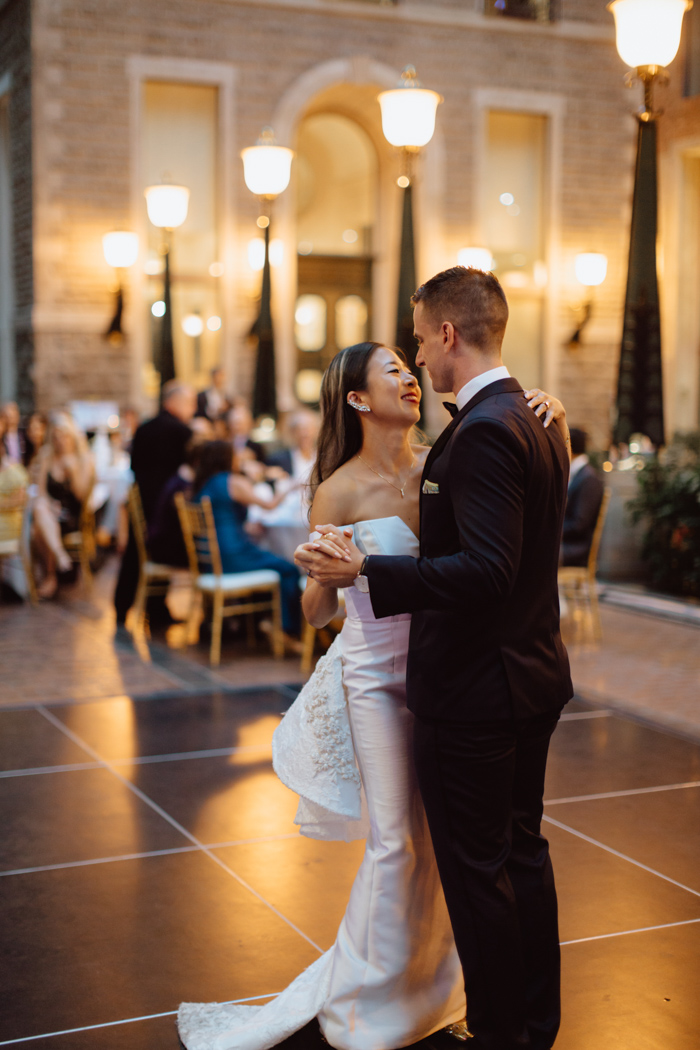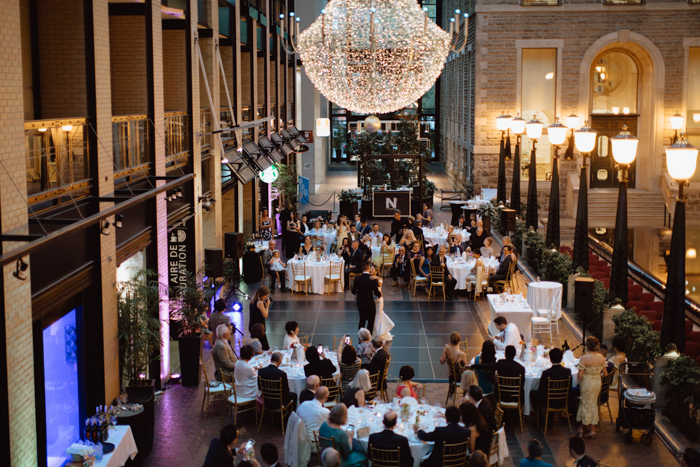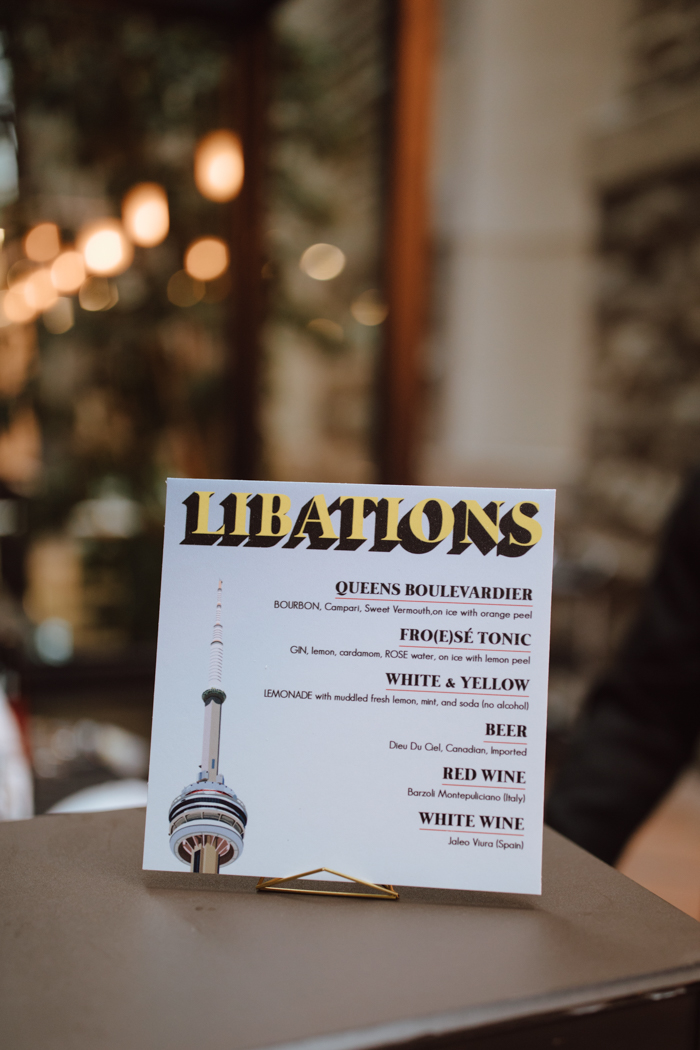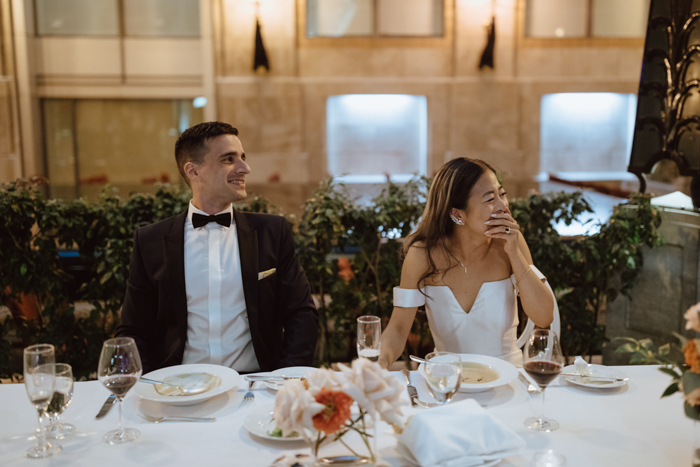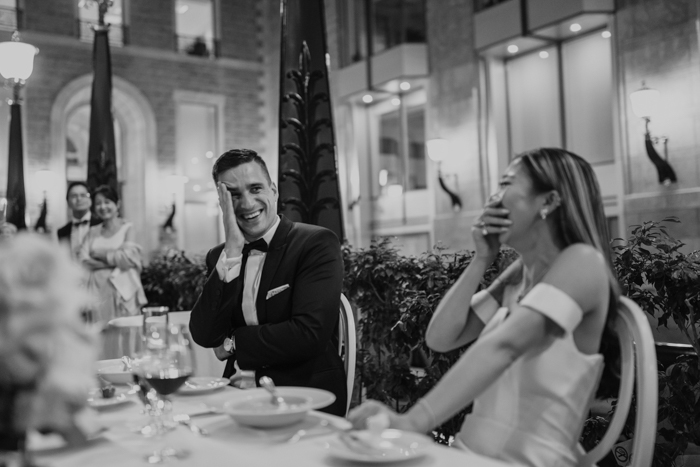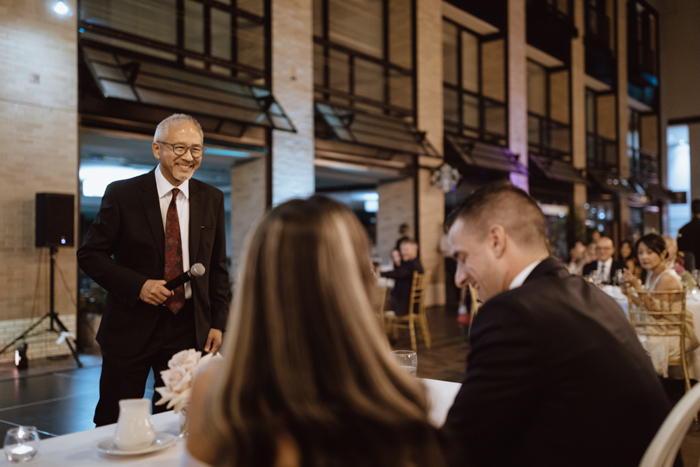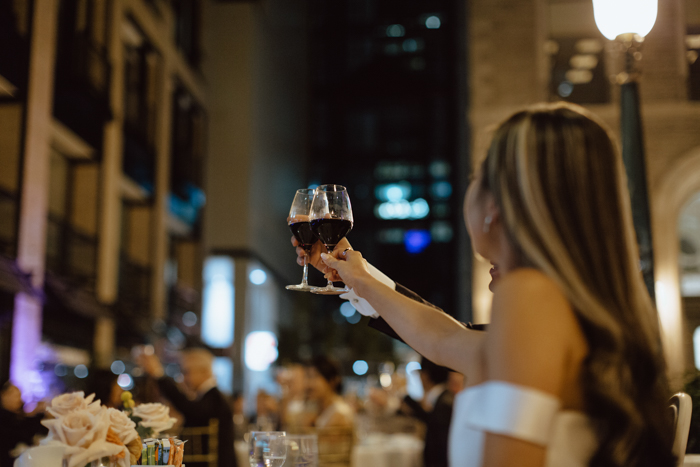 Our biggest congratulations to Diahanna and Alex, and a huge thanks to Junebug member photographer Agatha Rowland for sharing this beautiful wedding at InterContinental Montreal! If you love the fusion feel of this wedding, then you have to see this elegant multicultural wedding at the Bellevue Conference & Event Center!