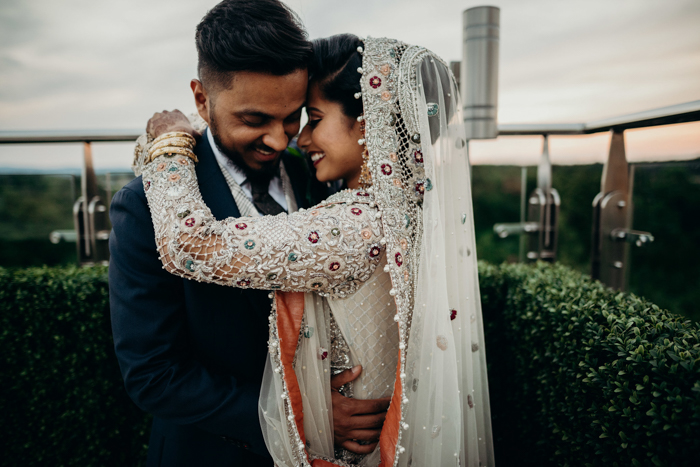 Mariam and Mazin elegantly brought their many cultural traditions together for their wedding at The Bellevue Conference & Event Center. With Fara Farzam's assistance from The Bellevue, she made Mariam and Mazin's design, floral, and coordination dreams come true. This extra help allowed the happy couple to eliminate stress when planning a culturally typical three-day event down to one day. Mariam's custom one of a kind gown was used as inspiration with pops of pinks, ivory, and peach found throughout the wedding. Lindsey Paradiso beautifully captured the details and traditions of their wedding.
The Couple:
Mariam and Mazin
The Wedding:
The Bellevue Conference & Event Center, Chantilly, Virginia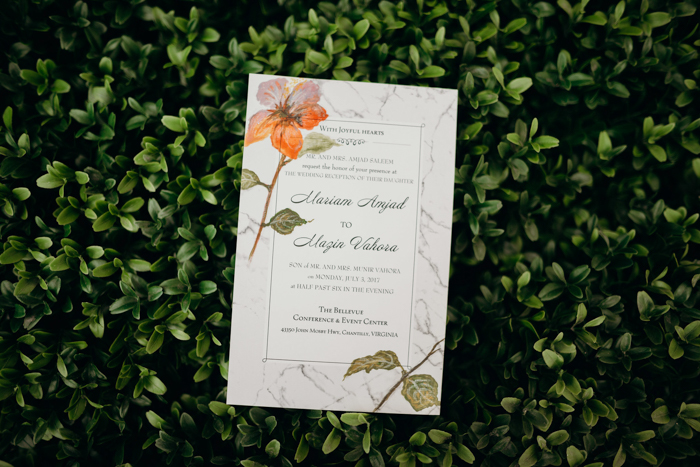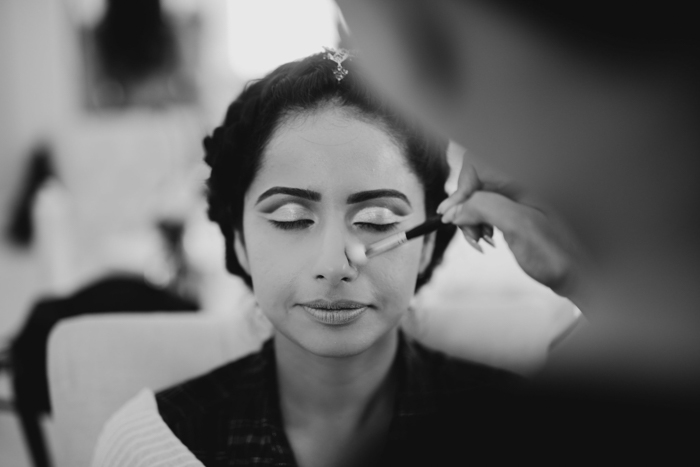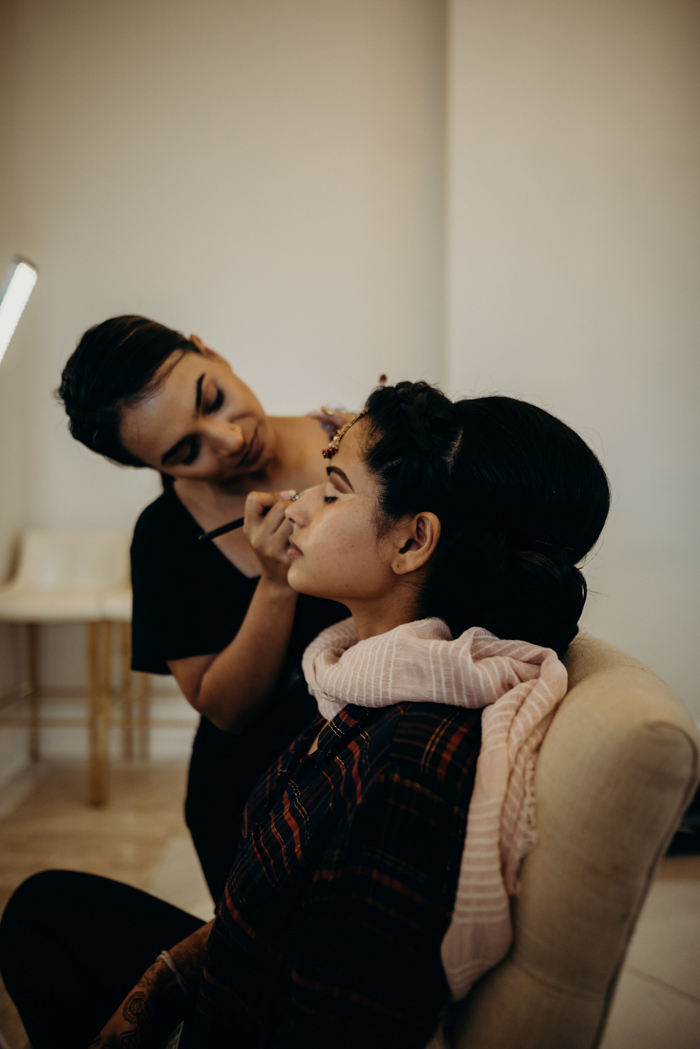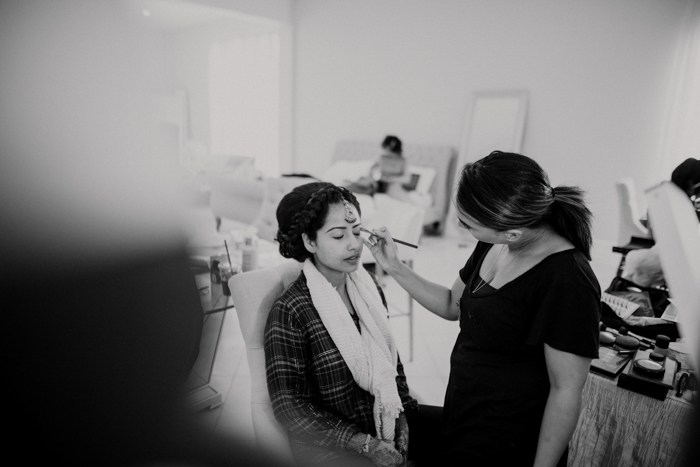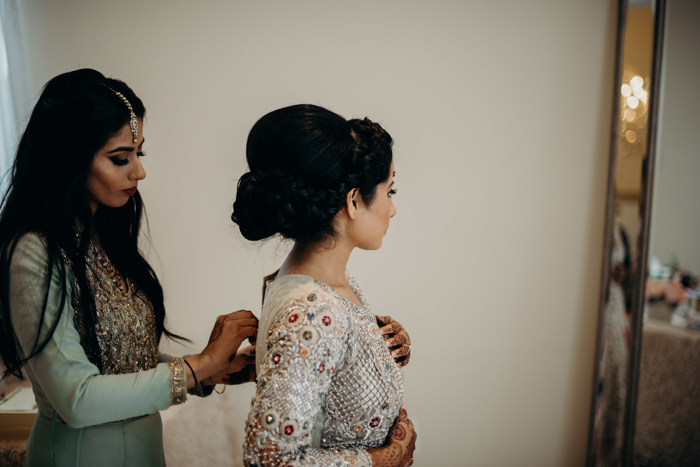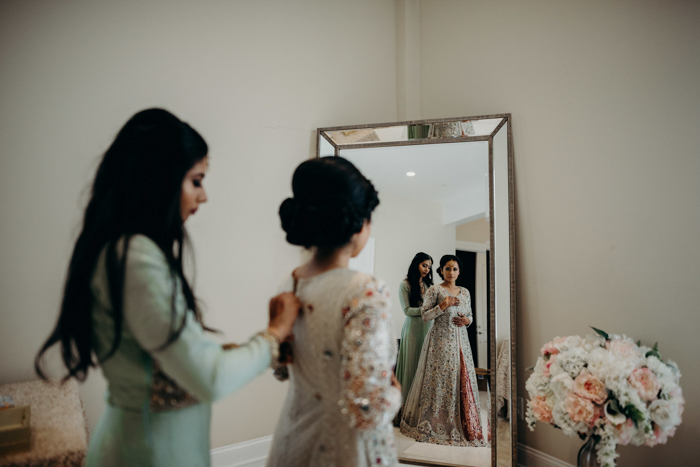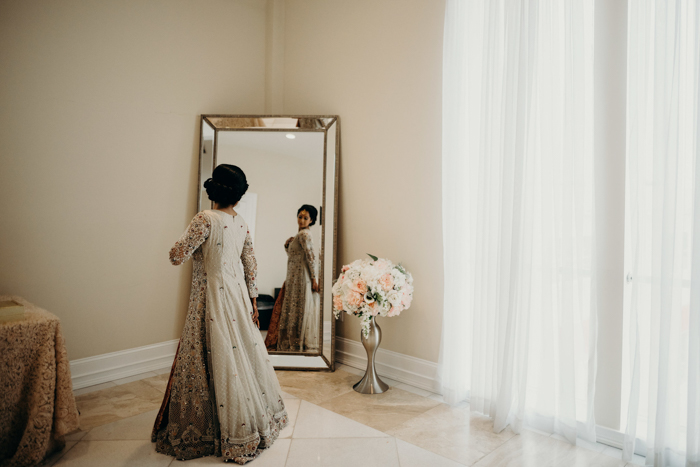 It was important for us to choose a wedding theme that suited us. Luckily we didn't get any pressure from our family members to have a specific type of wedding affair. Typically, South Asian weddings can last multiple days, consisting of different activities and themes for each function. However, we knew from the beginning that we didn't want to go that route, due to the stress and financial burden. Instead we wanted to focus to having one day, that would be a blend of the usual multi-day affair. We also wanted a fusion wedding that incorporated a few traditional themes from our cultures and few modern western themes. At the end we selected the venue and vendor that respected our vision and went above and beyond to bring our theme to fruition very uniformly.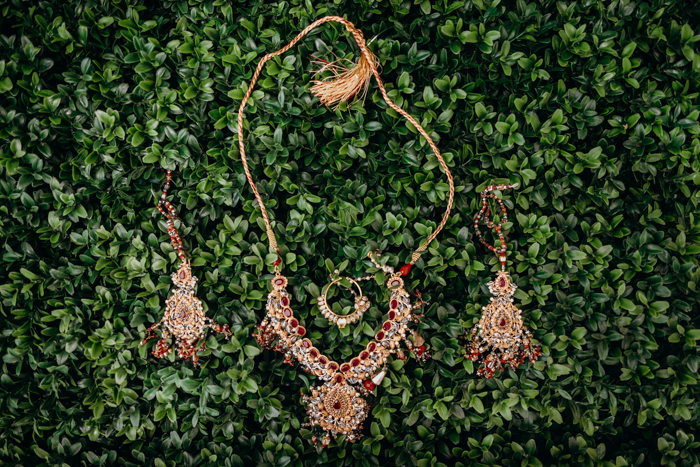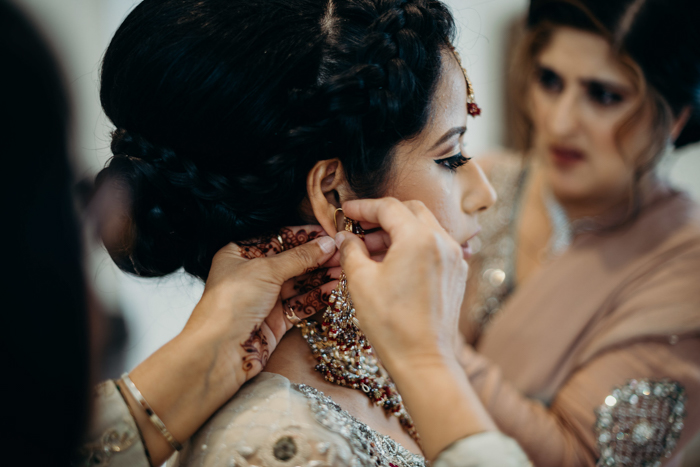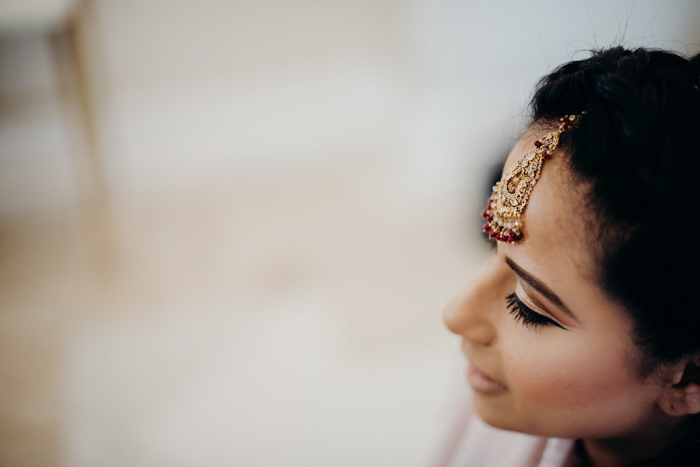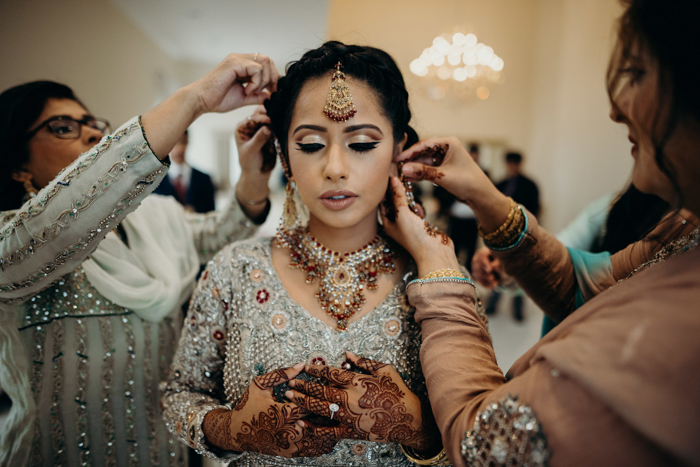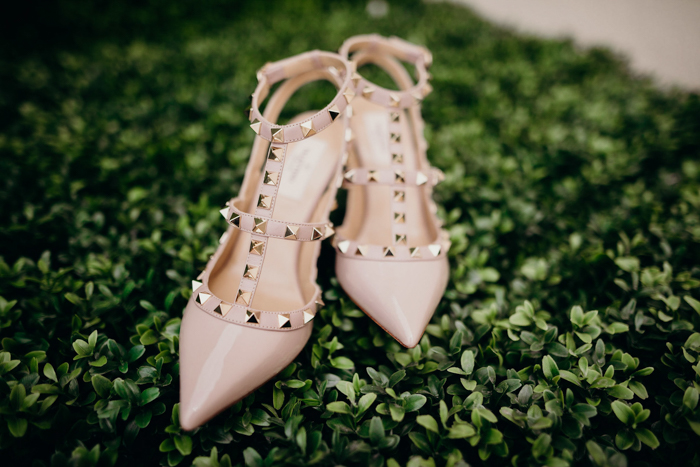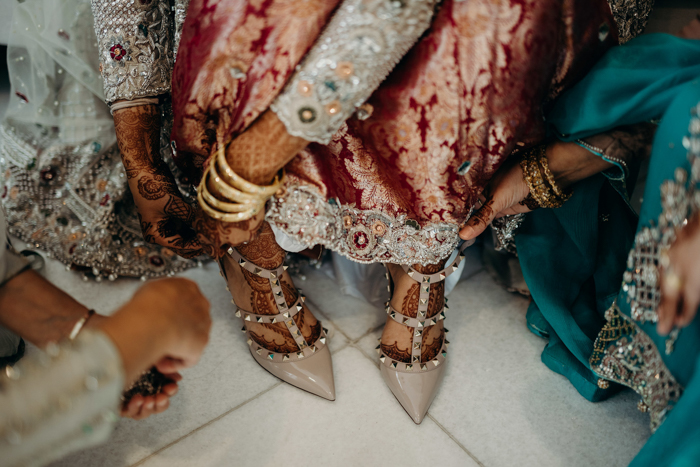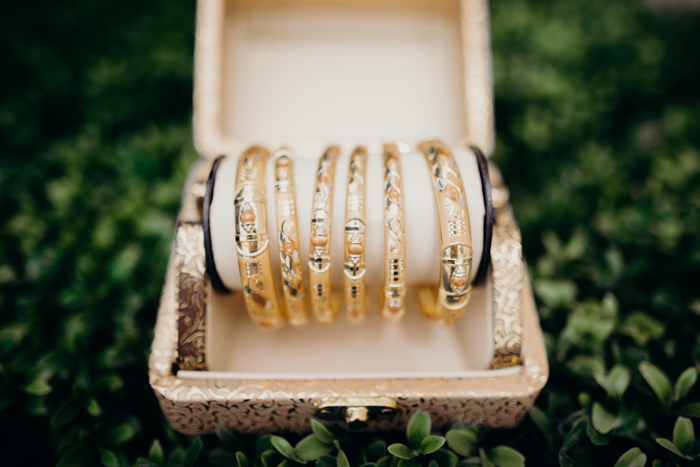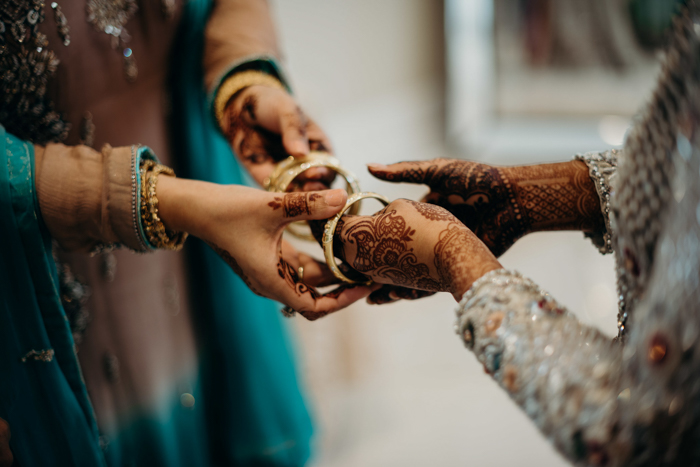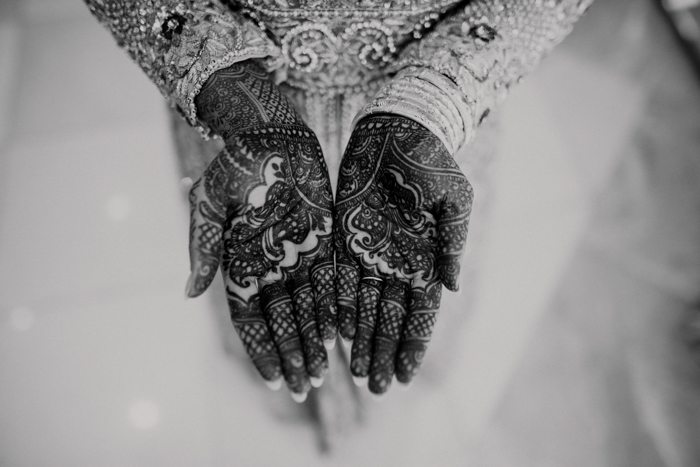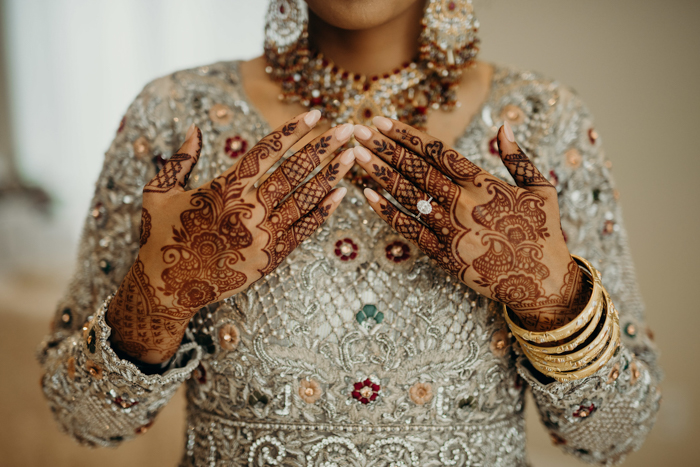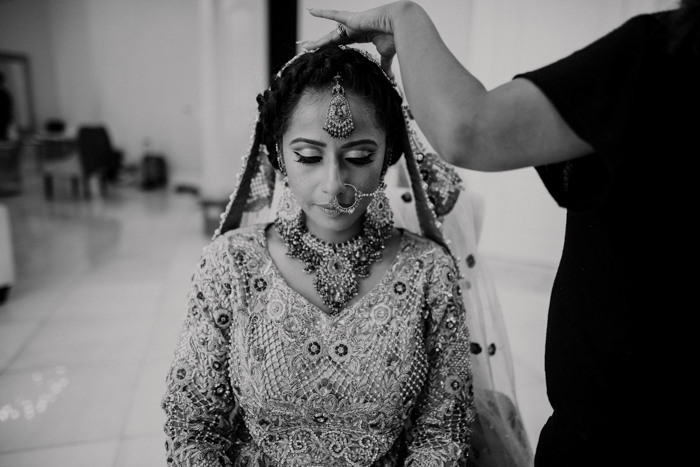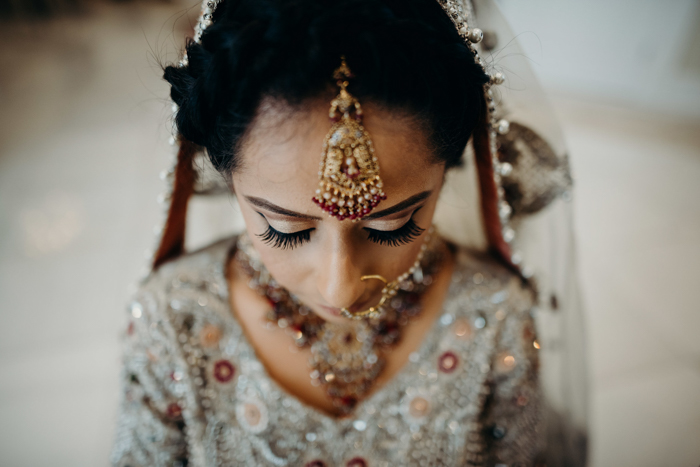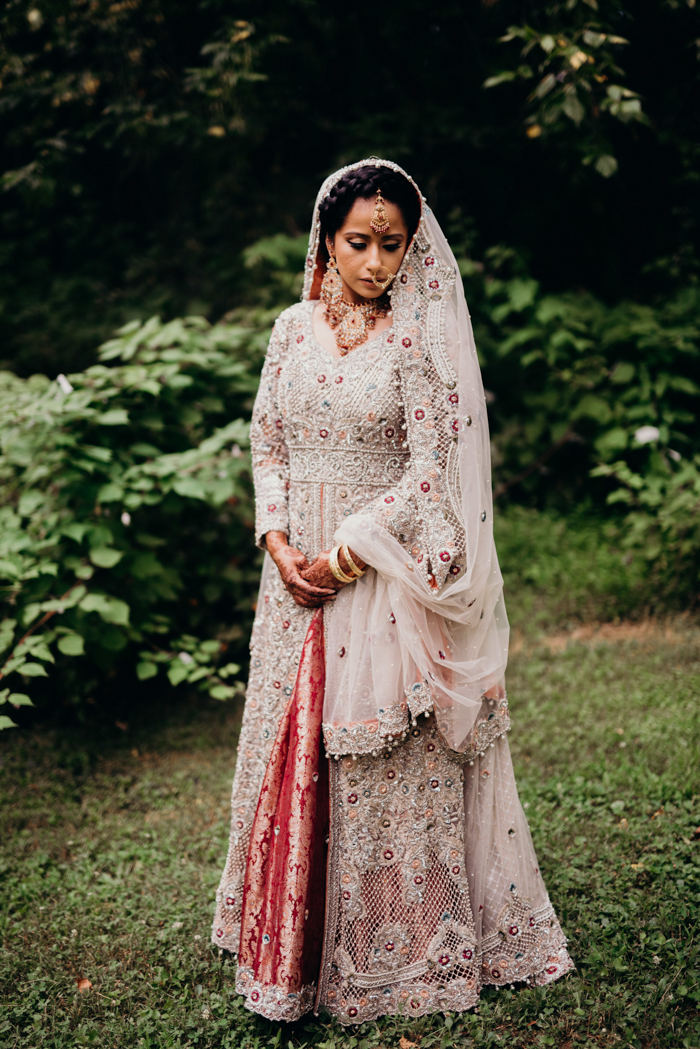 The biggest piece of advice I could give is to not stress. A month before the wedding, a lot of major the details were still not finalized, but we didn't stress too much because we knew ultimately it would work out.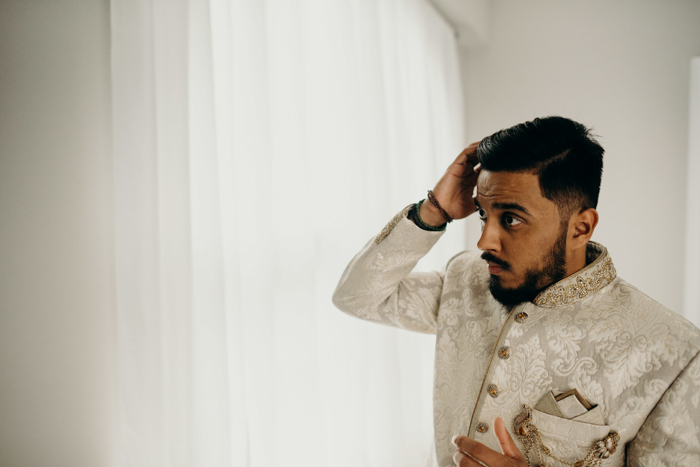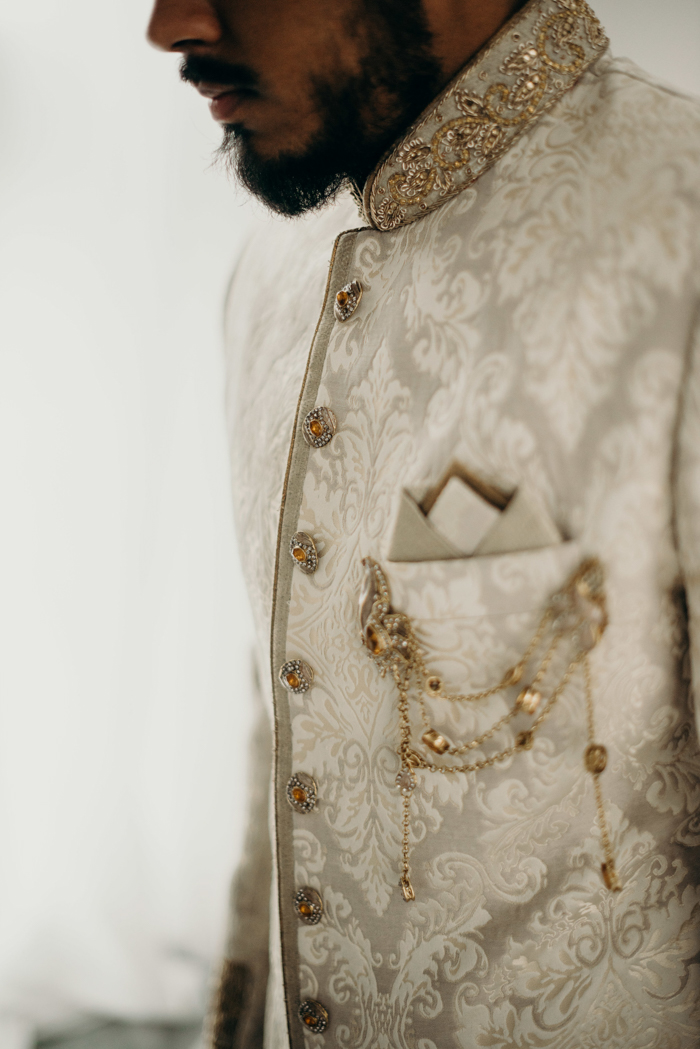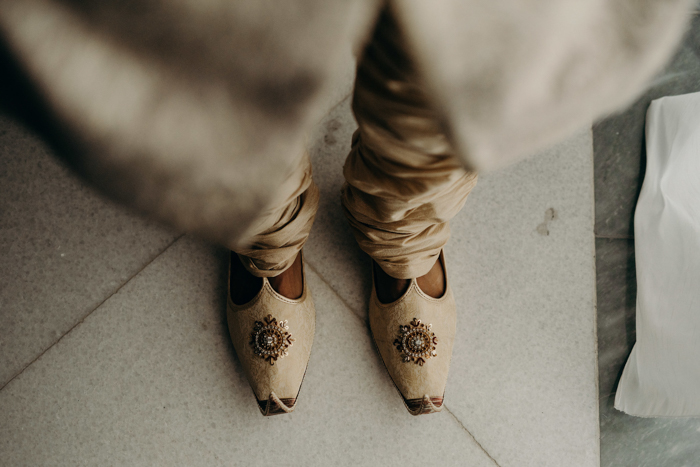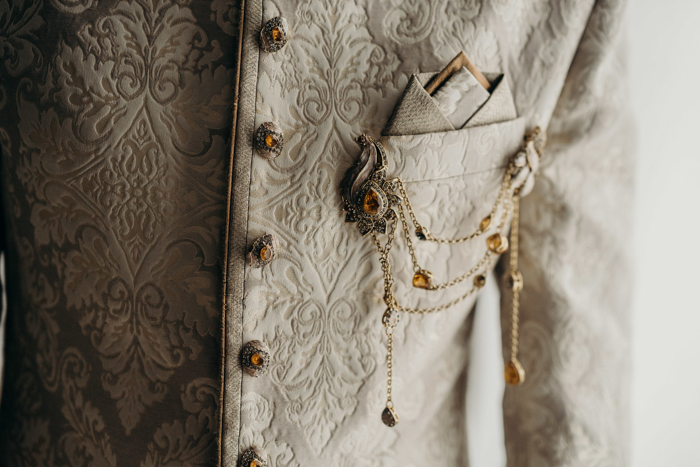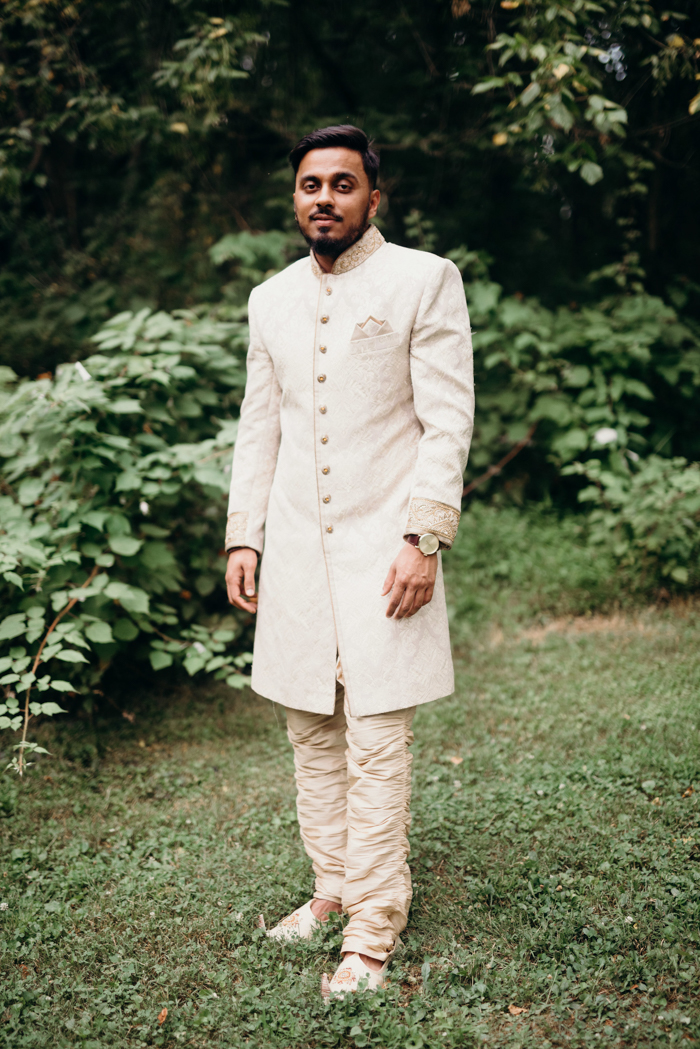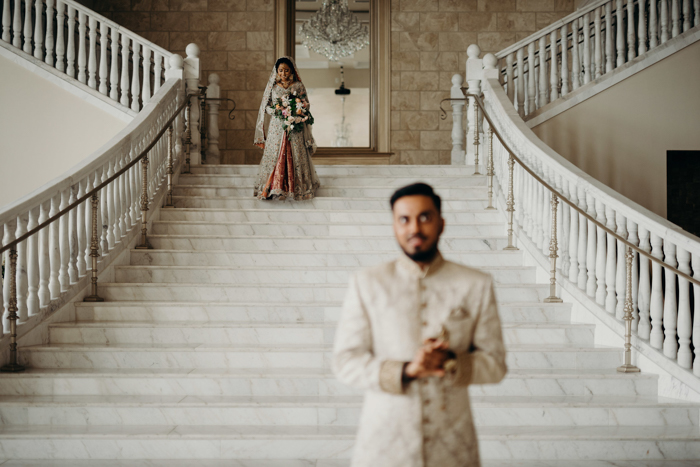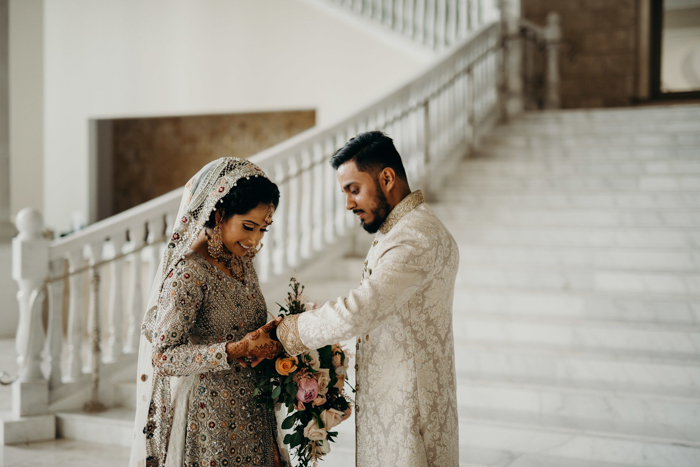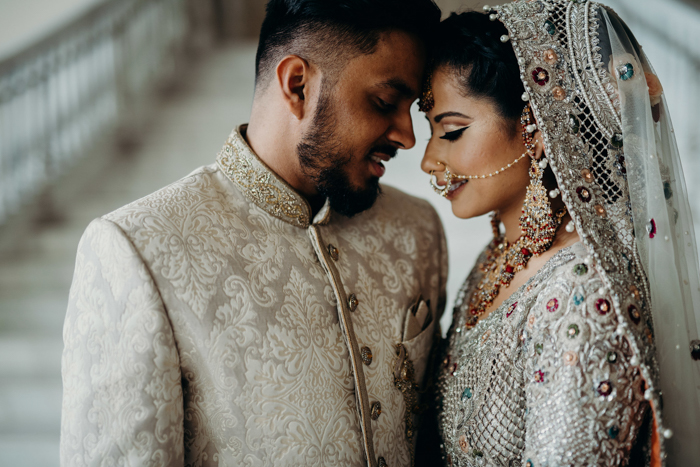 Looking back at it, our most memorable part was the alone time we spent during the day. For example, whenever we took couple portraits, we had time to connect without any pressure. I think that alone time also helped calm my nerves before we had to be the center of attention at our ceremony and the reception.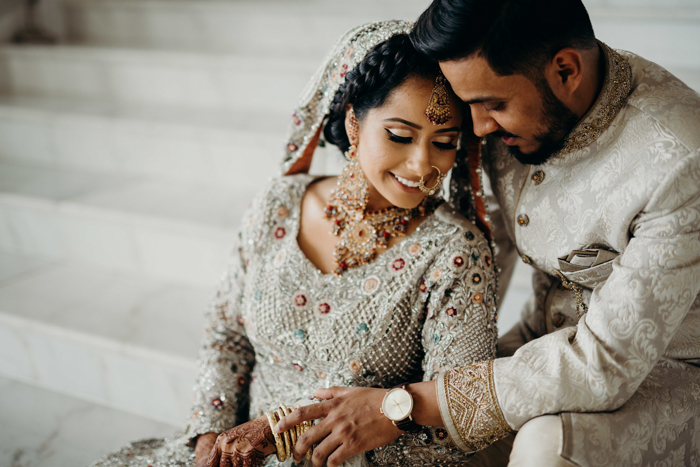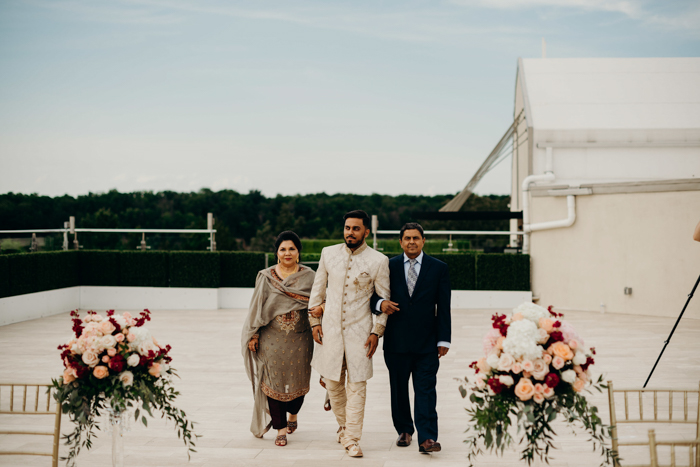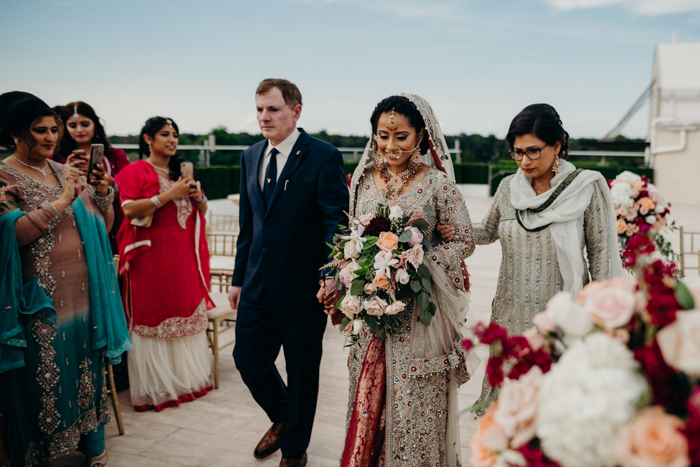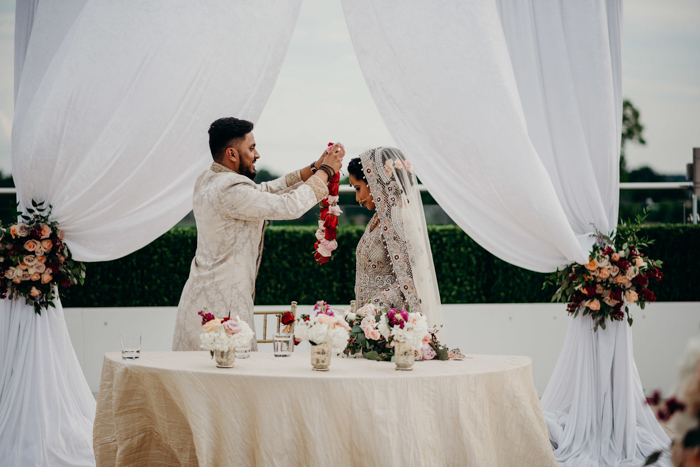 We knew we wanted to have our ceremony on the rooftop. But leading up to the wedding, I felt nervous to have to ask my guest's to possibly sit through the ceremony in the July heat in their traditional heavy attire. I decided to accept the fact that we may have to use our alternative ceremony location inside, and that's when I stopped feeling stressed about it. Few hours before the ceremony, we decided to move forward to having the ceremony outside. It was hot and sunny, but doable. Magically, as soon as our ceremony started, it got a bit cloudy and very pleasant. It lasted the whole 20 minutes of our ceremony, and as soon as we it was over, it was back to being sunny and hot. If I had kept stressing about that decision, I would've just ruined my own experience. I look back on that day and smile at how perfect it all was.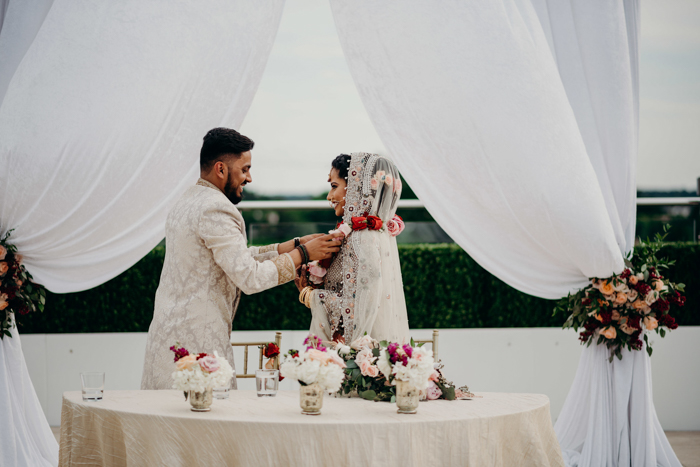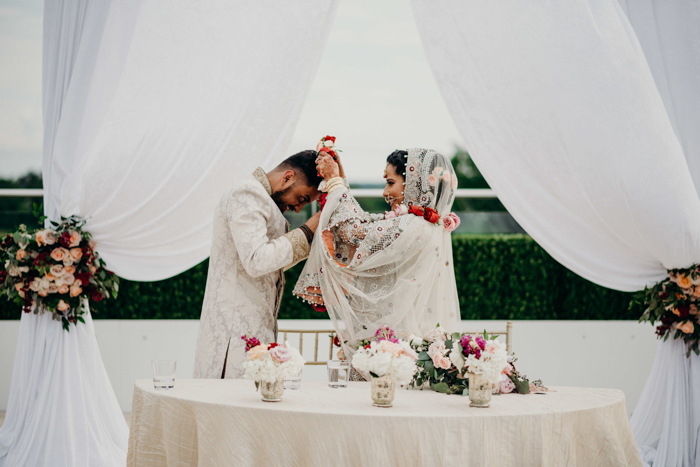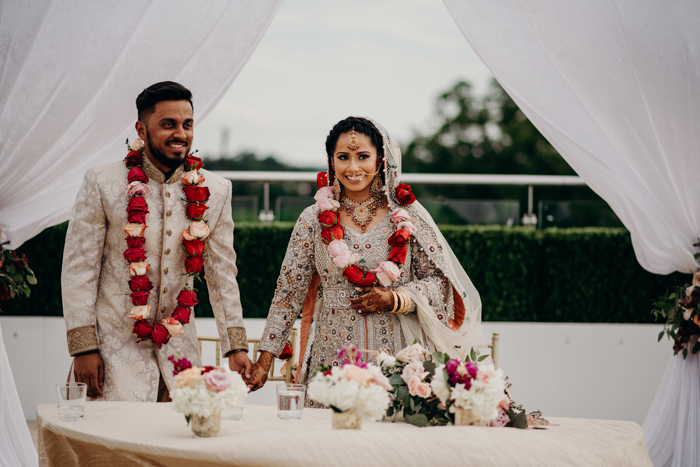 I highly recommend our photographer Lindsey Paradiso. She made us feel super comfortable and never made us pose in a way where we felt uneasy. She let us be natural and not choreographed. Even though this was the first South Asian wedding shoot, she did plenty of research before hand and knew all the important transitions and when to capture what.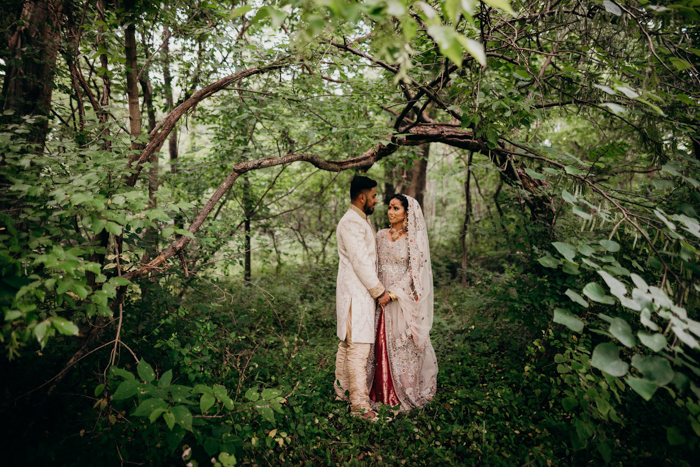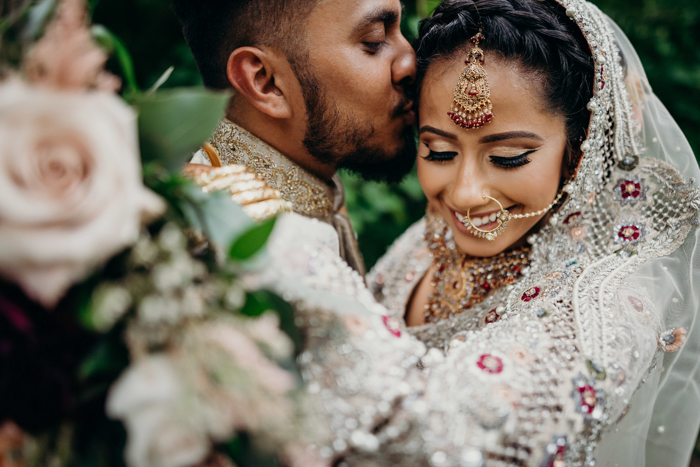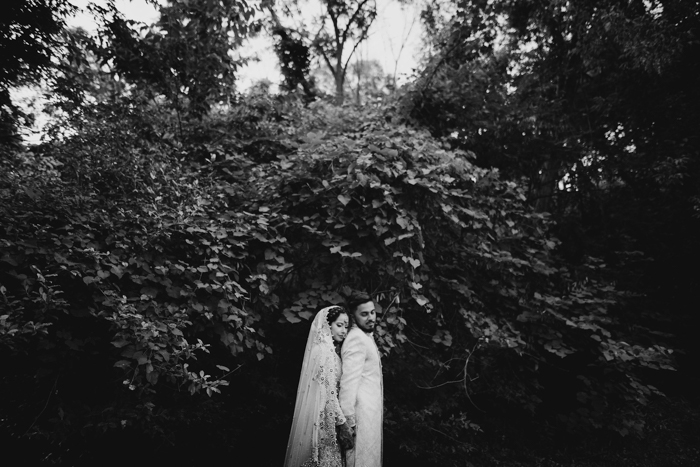 I also need to recognize Fara Farzam from The Bellevue for the amazing decor that she helped us envision and then bring to reality. Her team went above our expectations for the decor and the whole setup for our ceremony and reception. She was also my coordinator and handled everything with grace. I didn't feel an stress about any details because she didn't let any stress approach me, she made all the right executive decisions.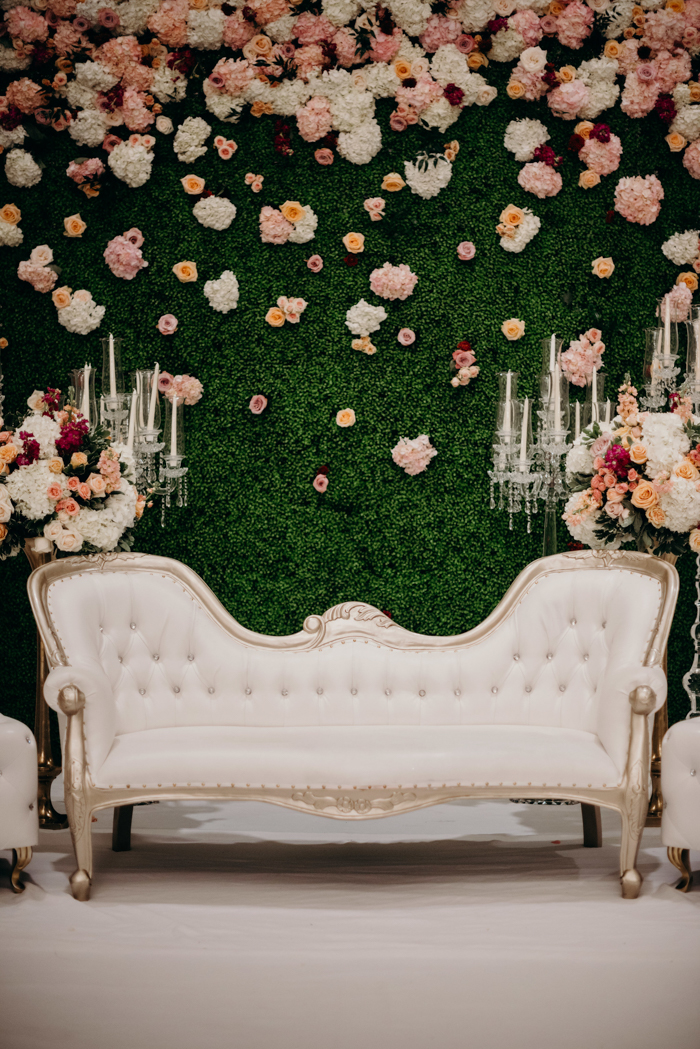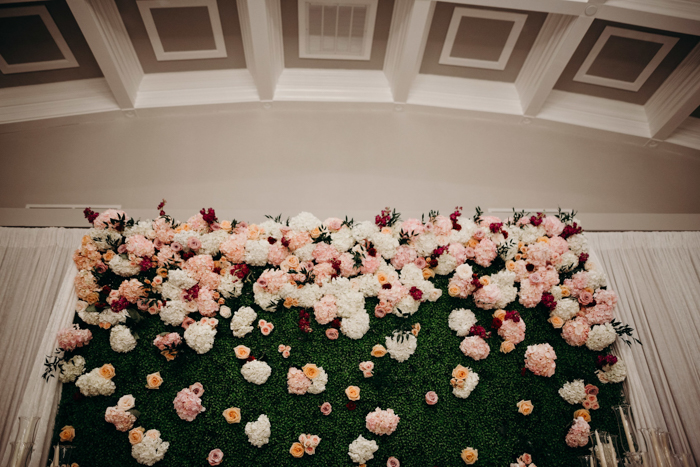 We ultimately choose our venue based on convenience. It was the first venue we checked out and every other venue we viewed, simple just didn't compare. The Bellevue provided us with the event planning, all the decor planning, flowers, audio services and visual services. It made sense to us to go with the nicest venue we saw which also offered a complete package.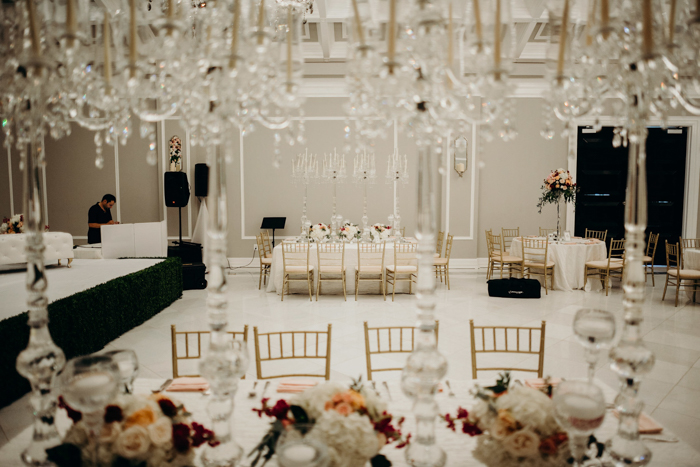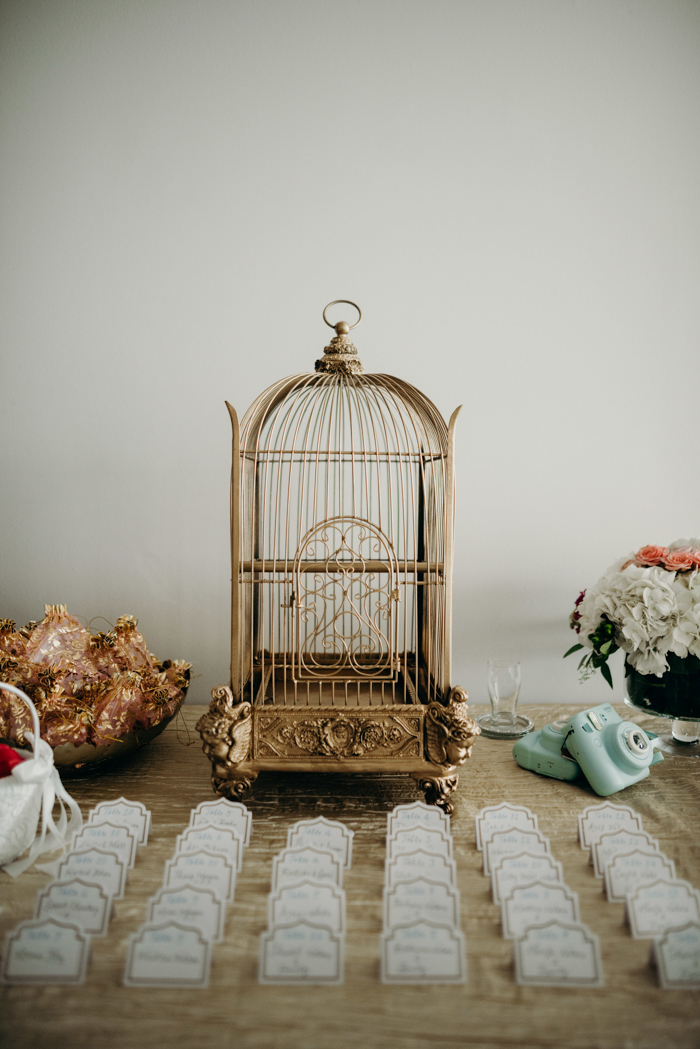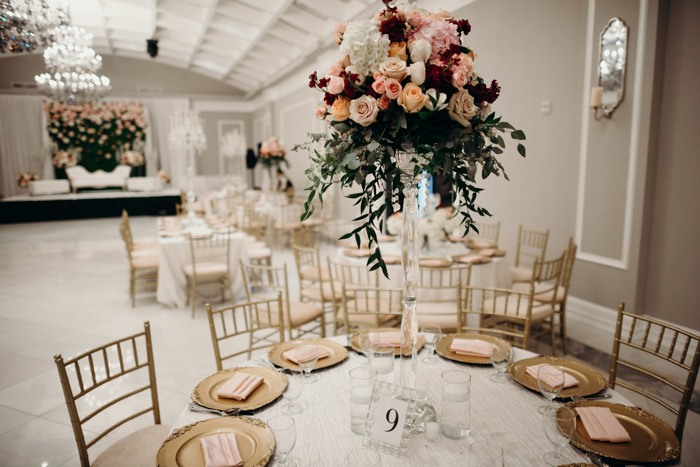 Our wedding day colors were peach, blush, maroon, and ivory. Essentially the colors were picked to reflect the flower details in my wedding dress.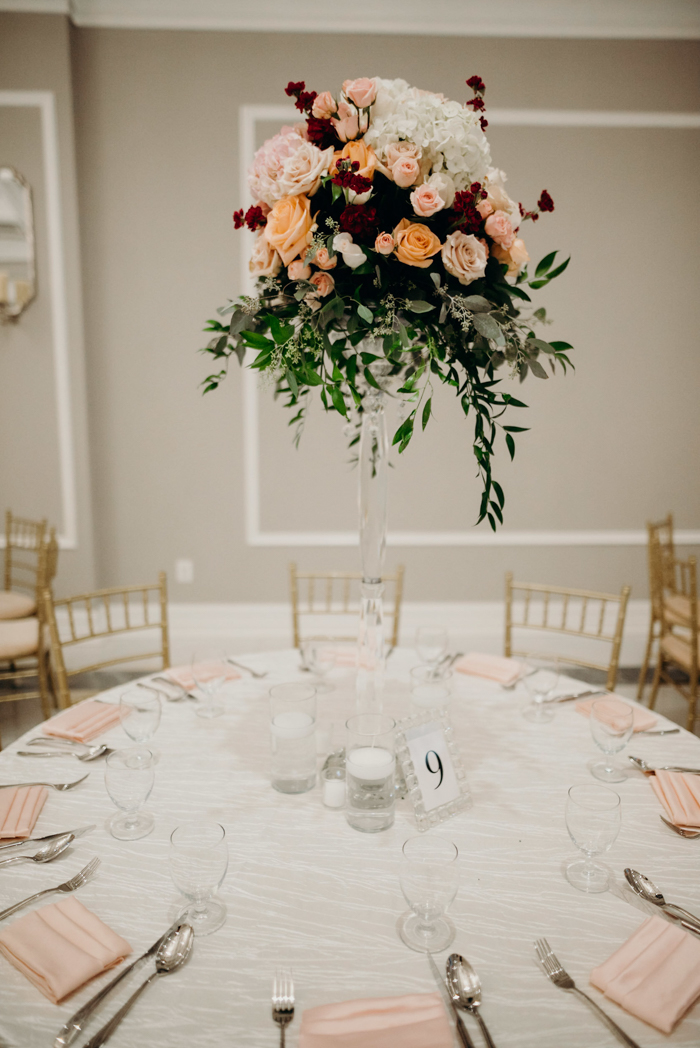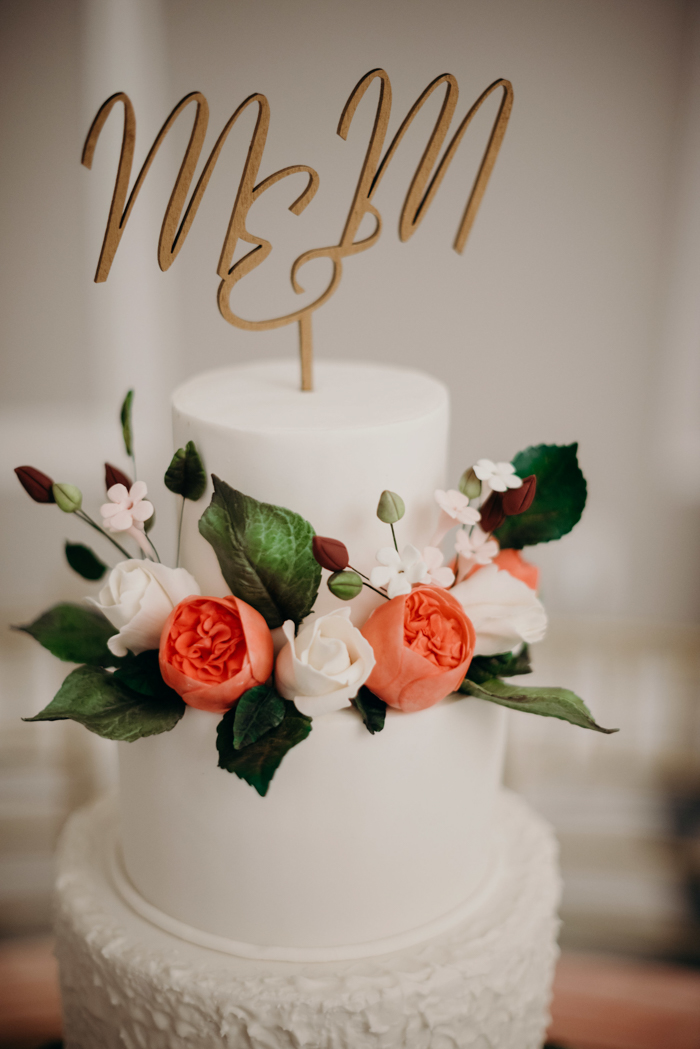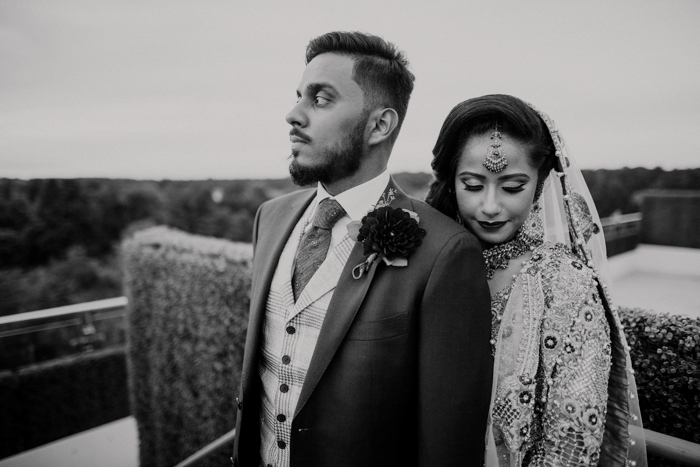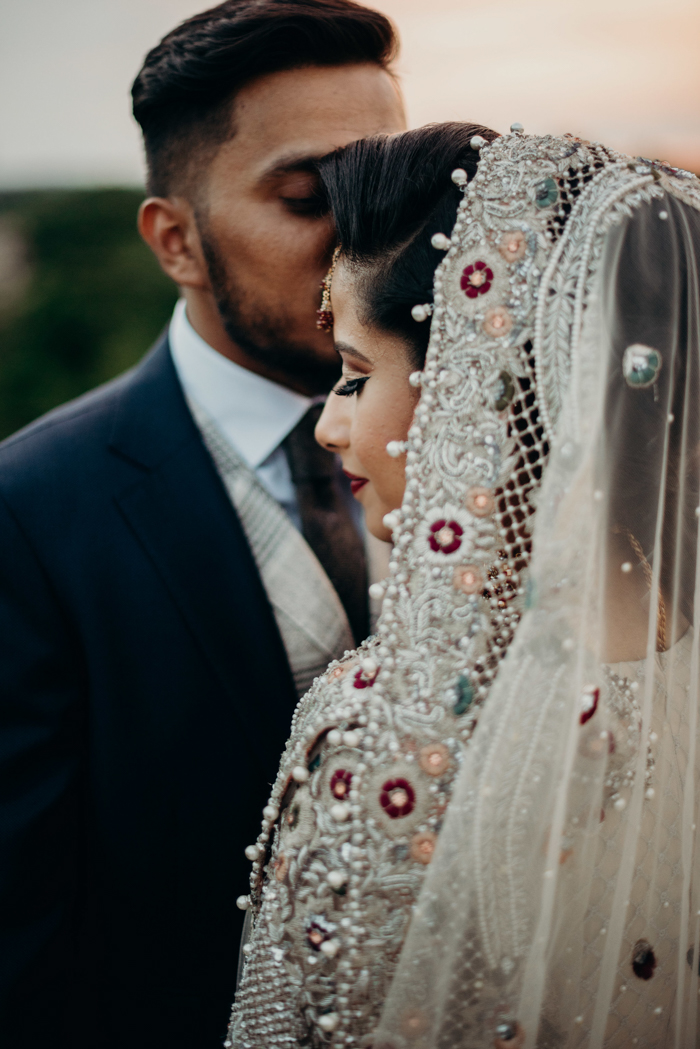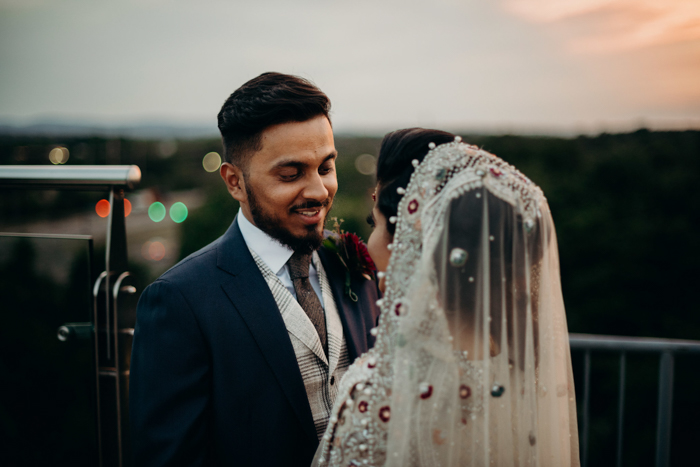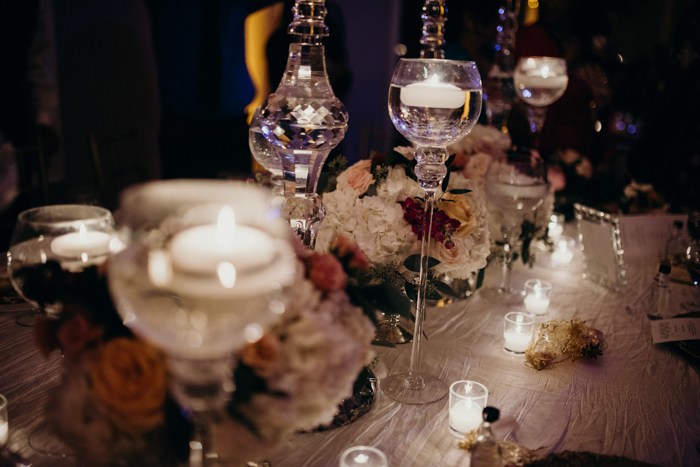 We knew we wanted to have a semi fusion wedding between our Pakistani, Indian, and American cultures. We choose to include rituals and traditions that incorporated it all such as having a small intimate ceremony, evening prayer during the reception, group photos on the stage, cake cutting, first dance, family and friend's choreographed dances, traditional food, open dance floor, and sparkler exit.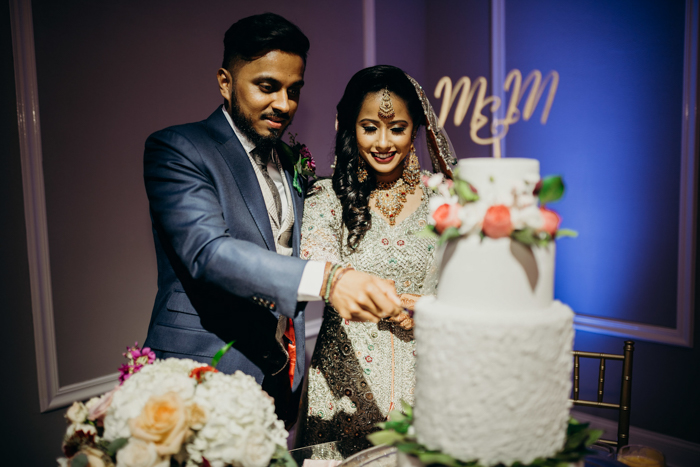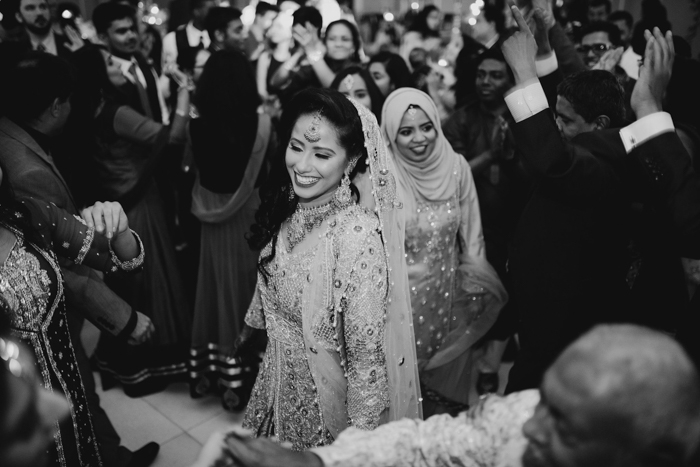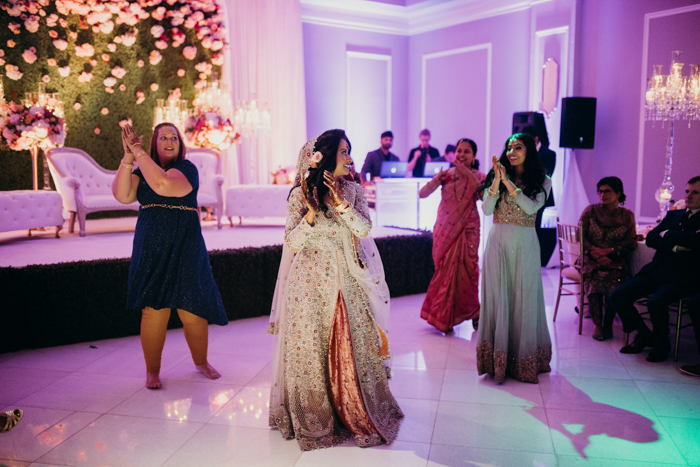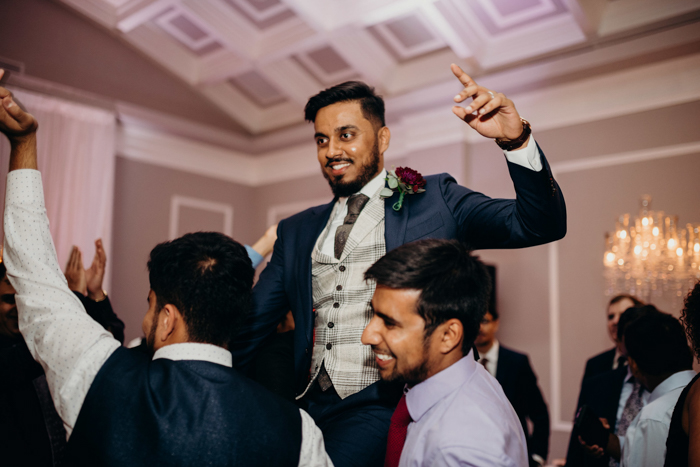 A big thank you to Junebug member Lindsey Paradiso Photography for sharing Mariam and Mazin's wedding with us! For more multicultural goodness, be sure to check out this vibrant multicultural wedding at Micklefield Hall.