Ashley and Max's wedding day was a gorgeous mix of tradition and fun! Their day started with a beautiful ceremony at Saint Edward Roman Catholic Church in Palm Beach, and then a celebration at Lost Tree Club that included a perfect sandy beach, pretty tropical flowers, and a lot of laughter. It all added up to a memorable day, captured beautifully by Jennifer Weiss Photography!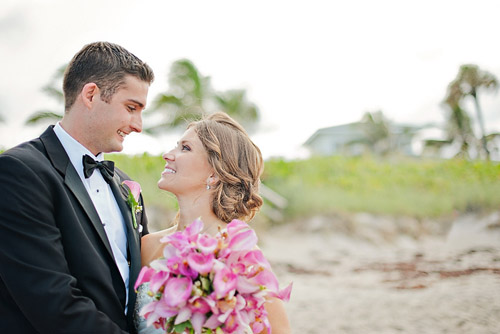 The Couple: Ashley and Max
The Wedding: 5.26.12 – Lost Tree Club – North Palm Beach, FL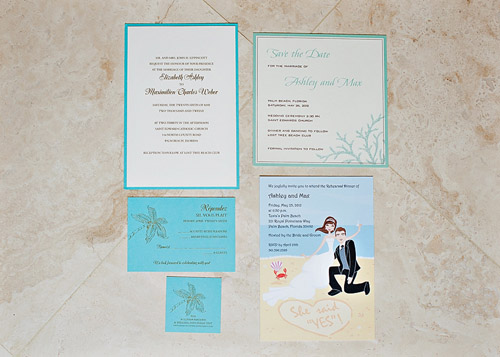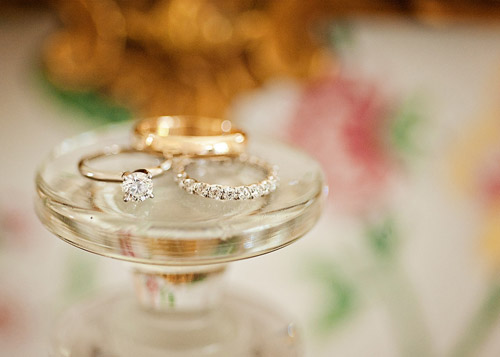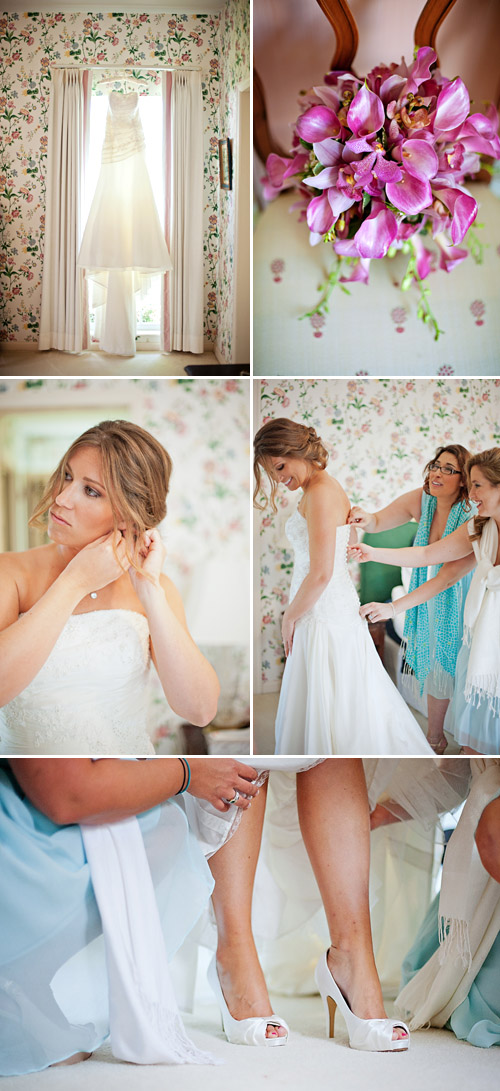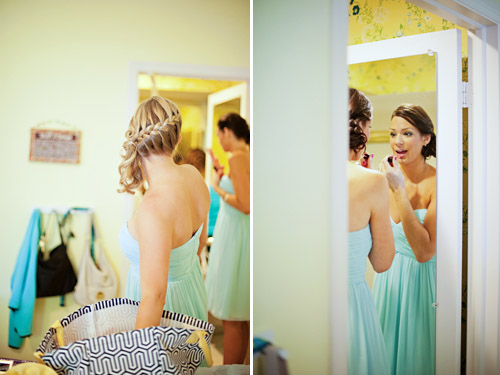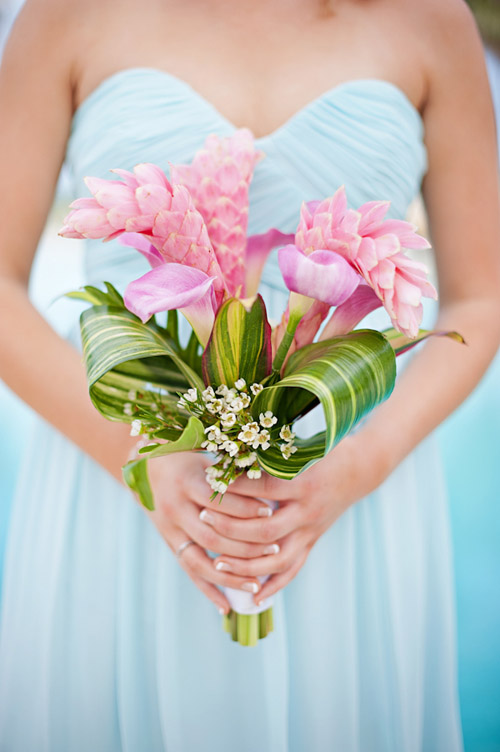 What were some fun details you included in your wedding day plans? Gorgeous stationery, incorporating family heirlooms with the wedding bands, and exotic tropical flowers.
What wedding traditions or cultural traditions did you incorporated into your wedding and what did they mean to you? We had a traditional Catholic wedding. We really aimed to keep things traditional and simple.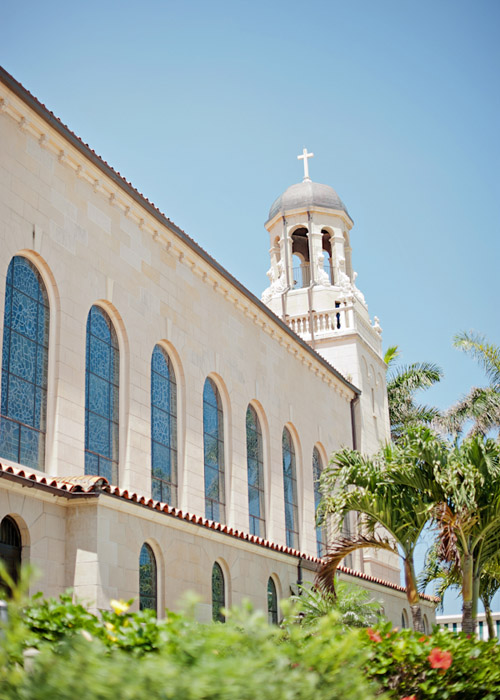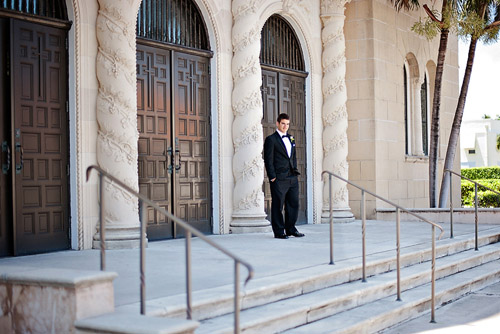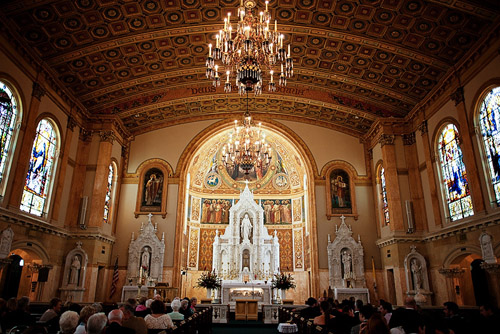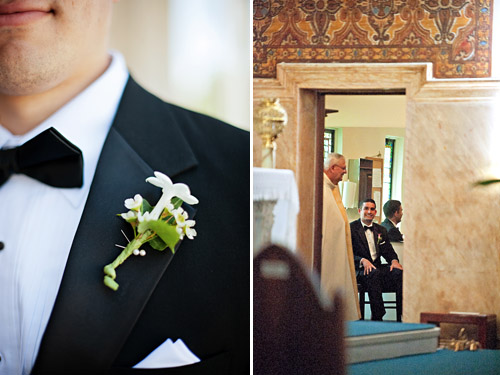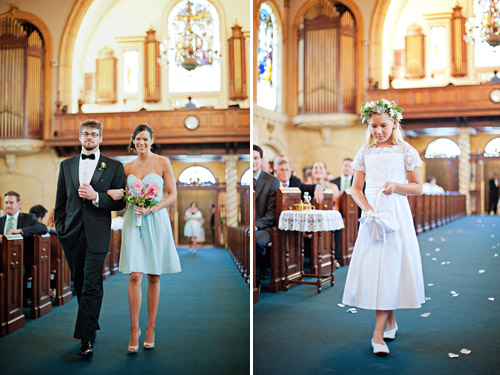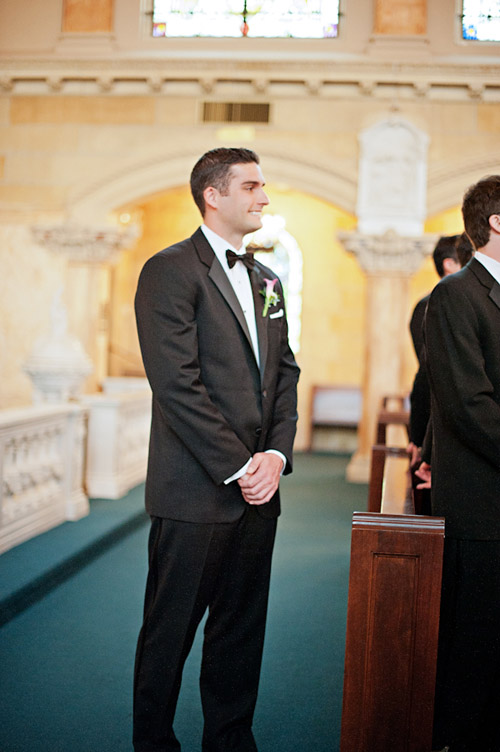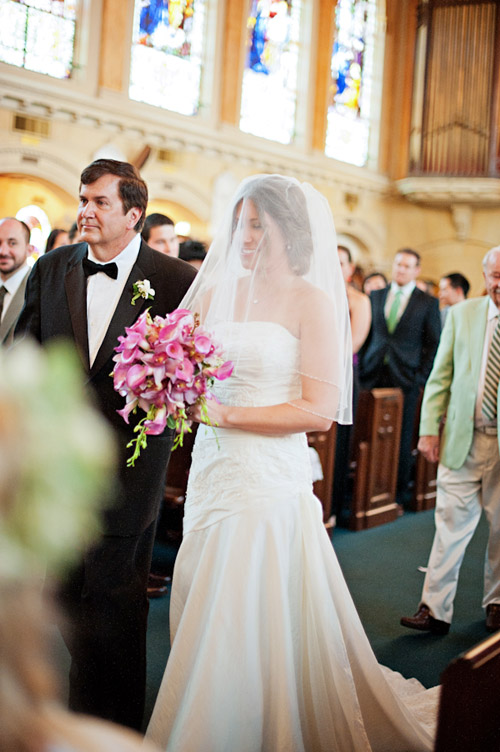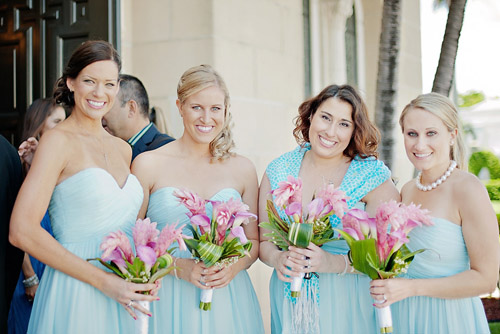 What was your biggest wedding planning success? The reception was a big success thanks the the club who made it so easy to relax and have fun! I think the biggest success was being flexible. Our limo was late, so we ended up driving to the church ourselves – one bride and six bridesmaids means we took whatever two cars in the driveway had keys!!! Everyone else was already at the church or on their way.
What was the most important thing that you learned through the wedding planning process and what would you tell other brides-to-be? Have fun and keep a journal during the whole process! It goes by so fast and I wish I could have relaxed more and been able to spend more time with my friends and family!!!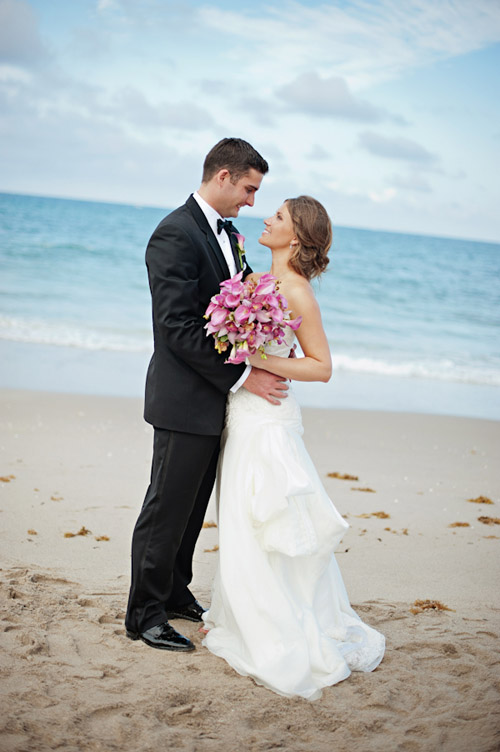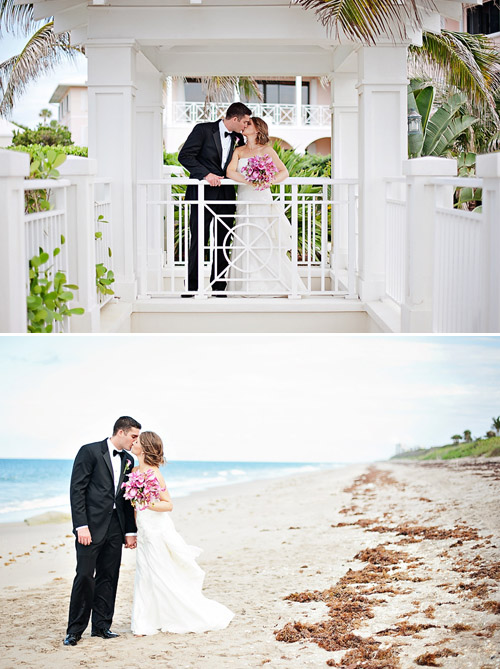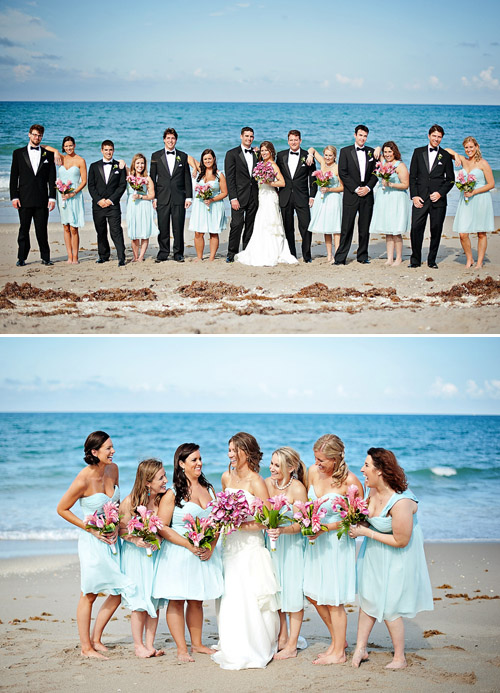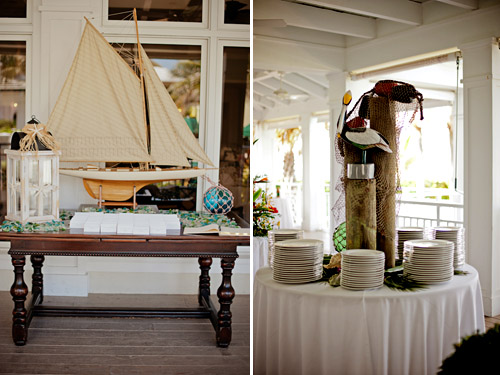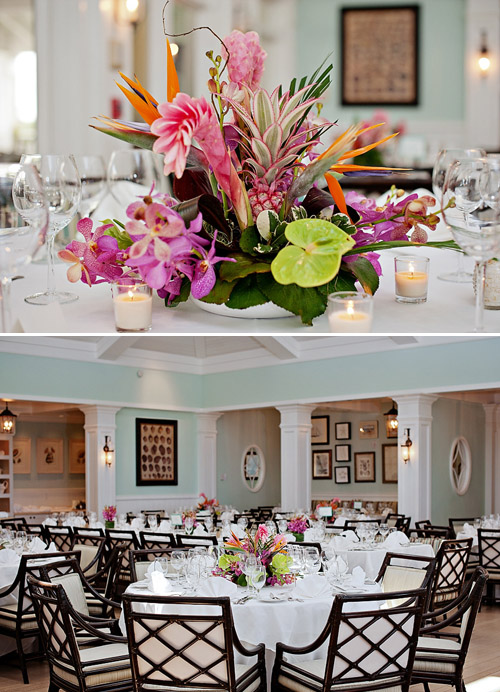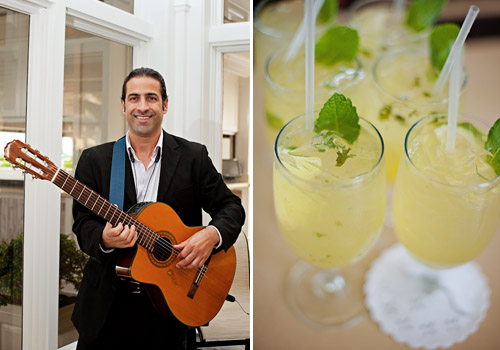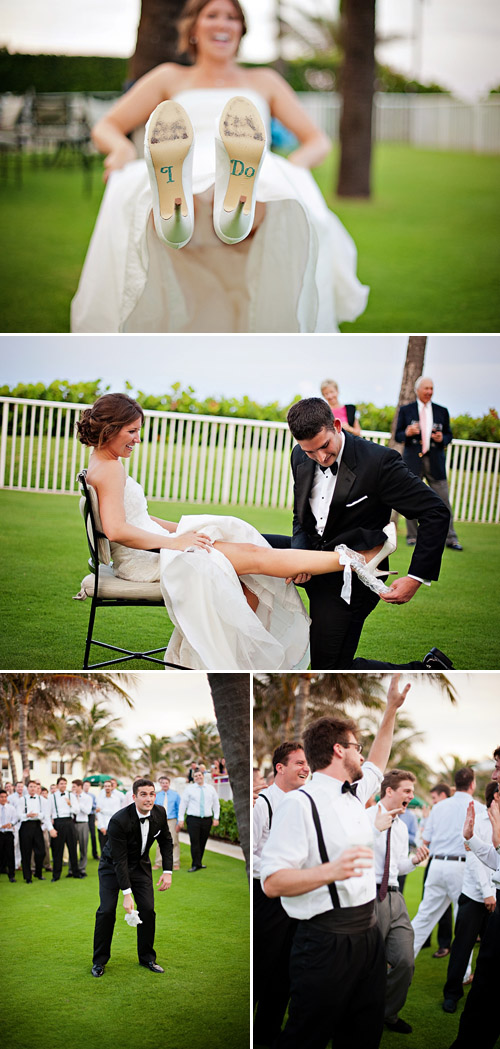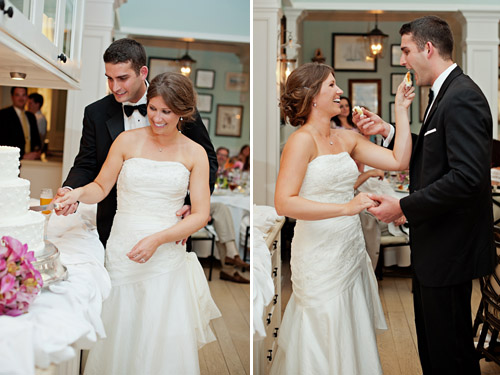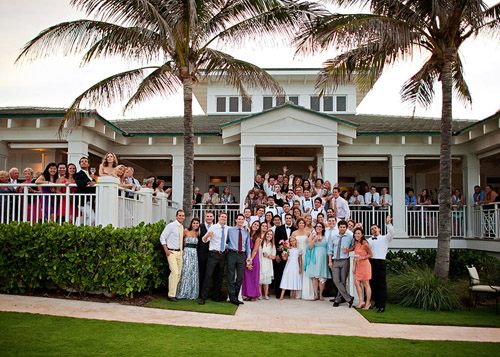 The Wedding Team:
Photographer: Jennifer Weiss Photography
Ceremony Venue: Saint Edward Roman Catholic Church
Reception Venue: Lost Tree Club
Officiant: Monsignor Thomas Klinzing, JCL
Invitation Designer: Checkerboard
Catering: Lost Tree Club
Florist: Orchid Arrangements of Palm Beach
Music: Jorge Gomez
Cake: Publix Greenwise
Wedding dress shop: Ann Maries Bridal
Rings: Max's ring was my grandfathers wedding ring. It was inscribed with my grandparents wedding date and initials. I had our initials inscribed on the other side of the inside of the ring and kept my grandparents initials and date. My wedding ring is platinum from Eloquence Jewelry in North Palm Beach. We put a full band of diamonds in the ring that my grandmother gave me before she passed away two years ago. I wanted my grandparents to be a big part of or marriage and wedding because they have made such a huge impact on my life and made me who I am today.
Guest Transportation: Mollys Trolleys
Ashley and Max, thank you for sharing your gorgeous Palm Beach wedding with us!
Readers, for more beautiful beach weddings, check out our image gallery for some great inspiration!