Happy Friday! I've styled something spectacular for you today… Light, feminine, and delicate, a neutral wedding color palette is always a classic theme. From a white and blush bouquet to off-white pumps, it's easy to incorporate these varying shades of grays, whites, and blushes into your wedding style. I love the idea of letting the people and setting speak louder than your color palette, and photographs always come out just flawlessly when this color palette is utilized. So, without further adieu, onto our weekly wedding style inspiration board!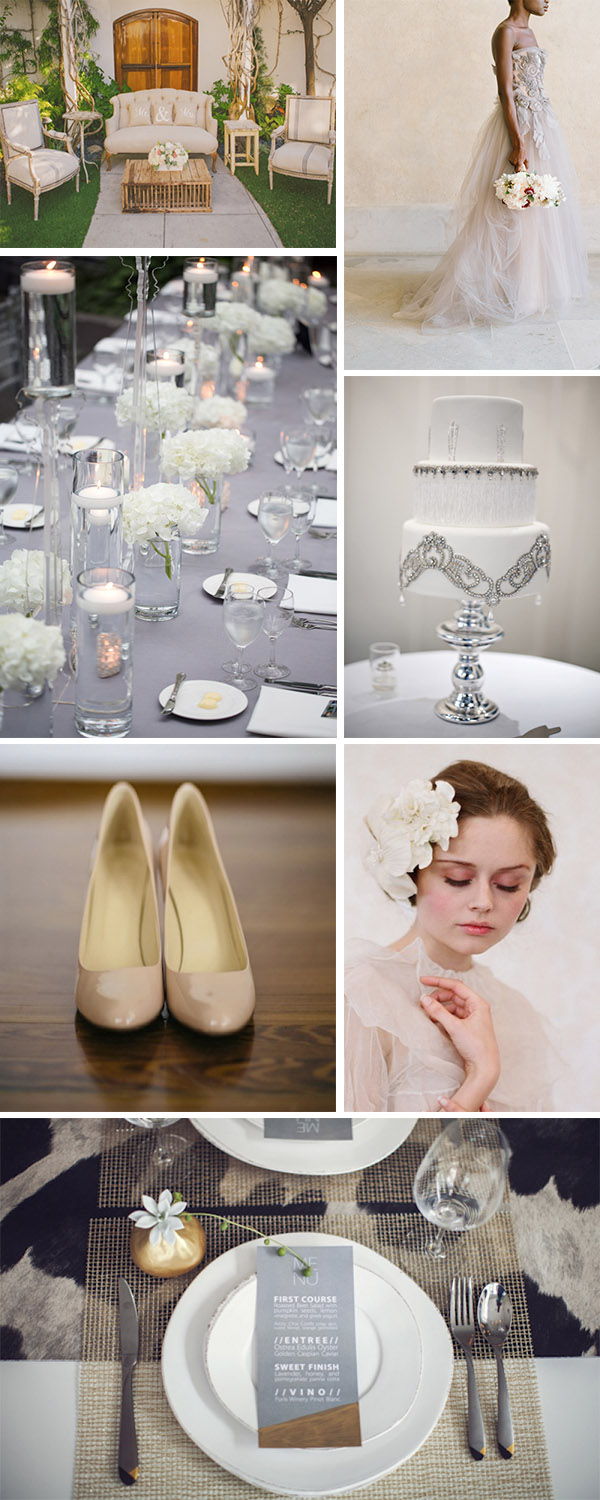 Photos by Elizabeth Messina, Brooke Images, Closer to Love Photography, Studio Uma, Kristen Weaver, and Miller and Miller Photography.
Of course, not everyone is a fan of a neutral wedding color palette. However, while your entire wedding doesn't have to be neutral, sometimes adding neutral elements to your table scape or ceremony space can make your actual color scheme that much more effective. For more color inspiration, check out our Wedding Photo Gallery, where you can search through all of our gorgeous imagery by choosing colors and categories. Enjoy your weekend, Junebugs!