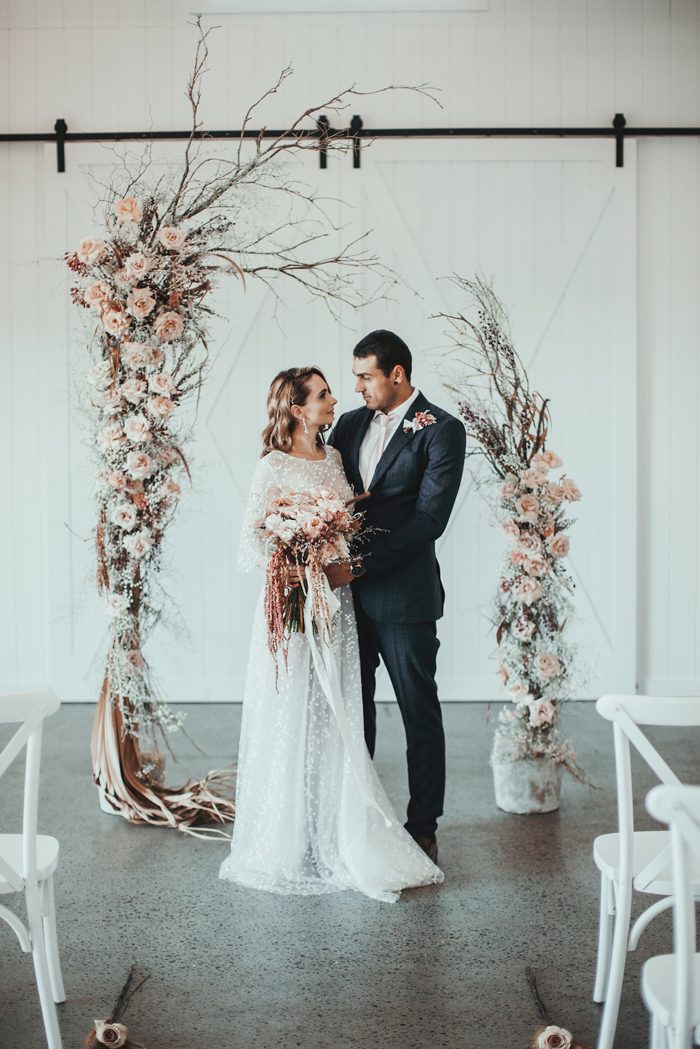 This wedding inspiration designed by Foreva Events at Summergrove Estate combined a minimalistic style with an ethereal color palette that would be ideal for a wedding in any season. Inspired by the falling leaves of autumn, three floral teams from Akirah Collective, Harbinger of Spring, and Loco for Koko created a stunning "falling" arch and cascade bouquet for the bride in shades of pink, ivory, and rust. That neutral color palette was then incorporated into the reception table design with a combination of ceramic and glass dishes, dusty pink linens, and an overhead installation infused with dried grasses. Even the bride's sheer, long-sleeved gown from Jennifer Gifford Designs had an ethereal feel with a modern twist. Ivy Road Photography and Mad Rose Films outdid themselves by capturing and bringing every dreamy of this wedding inspiration to life.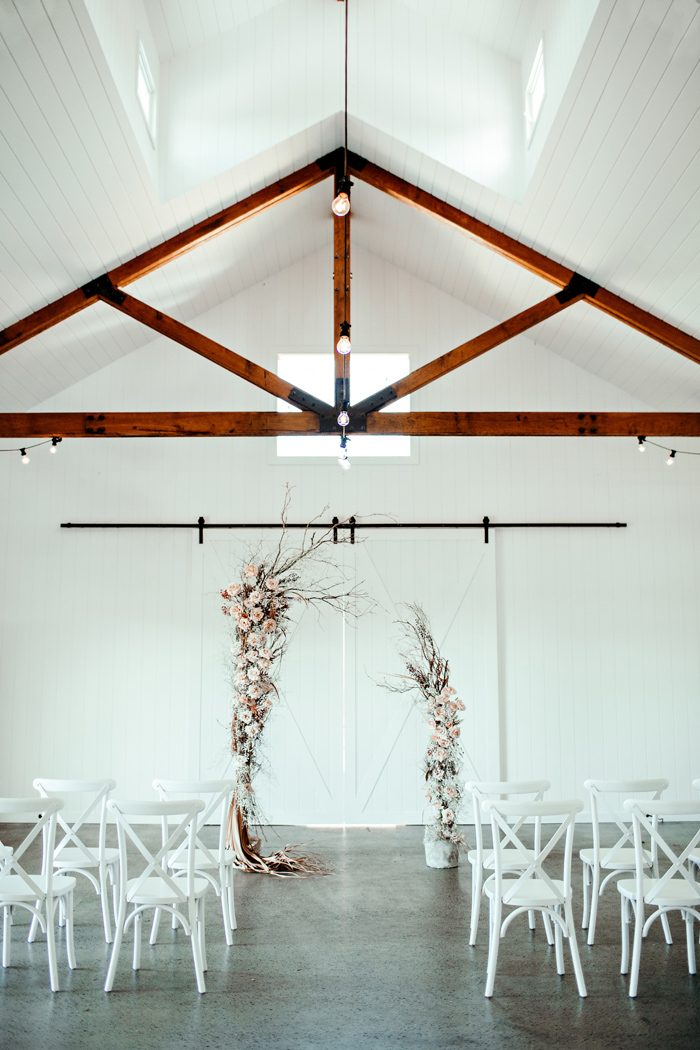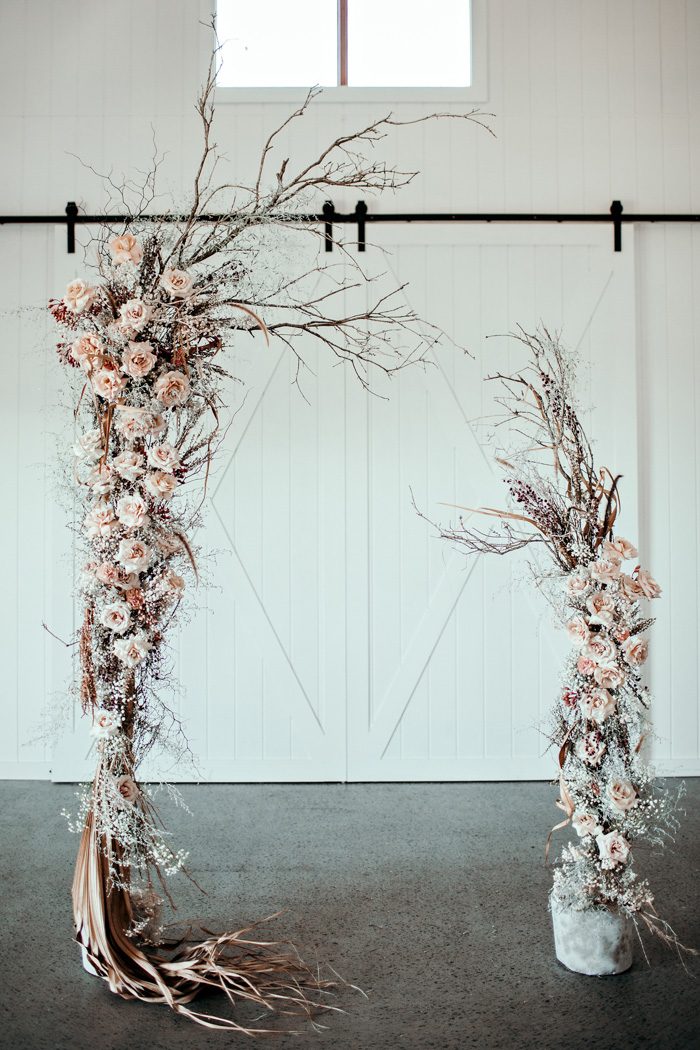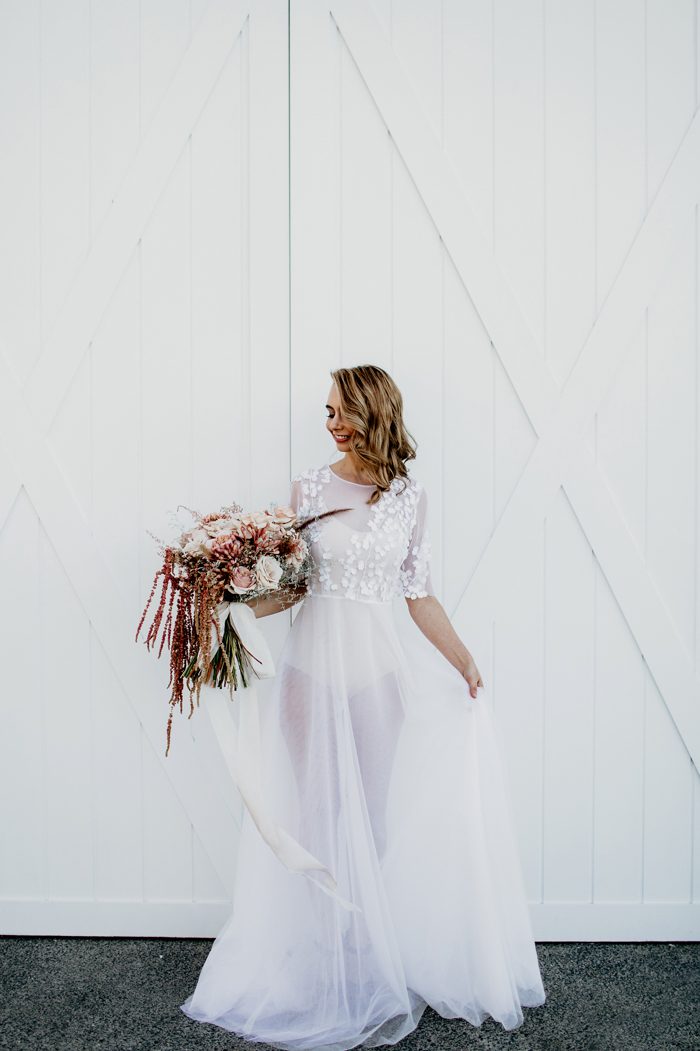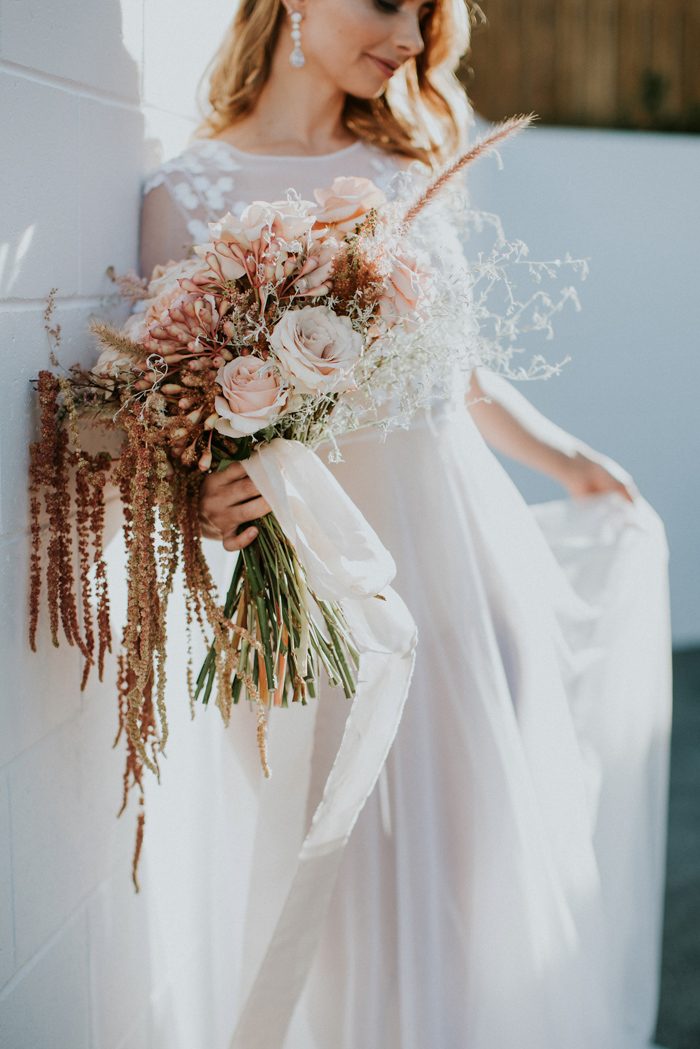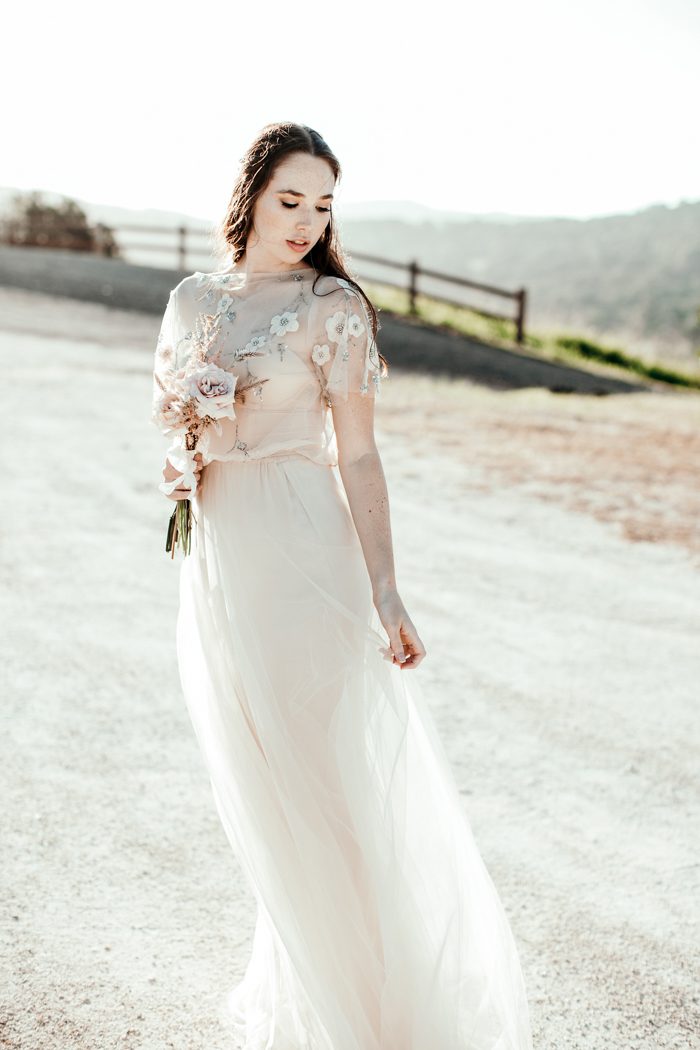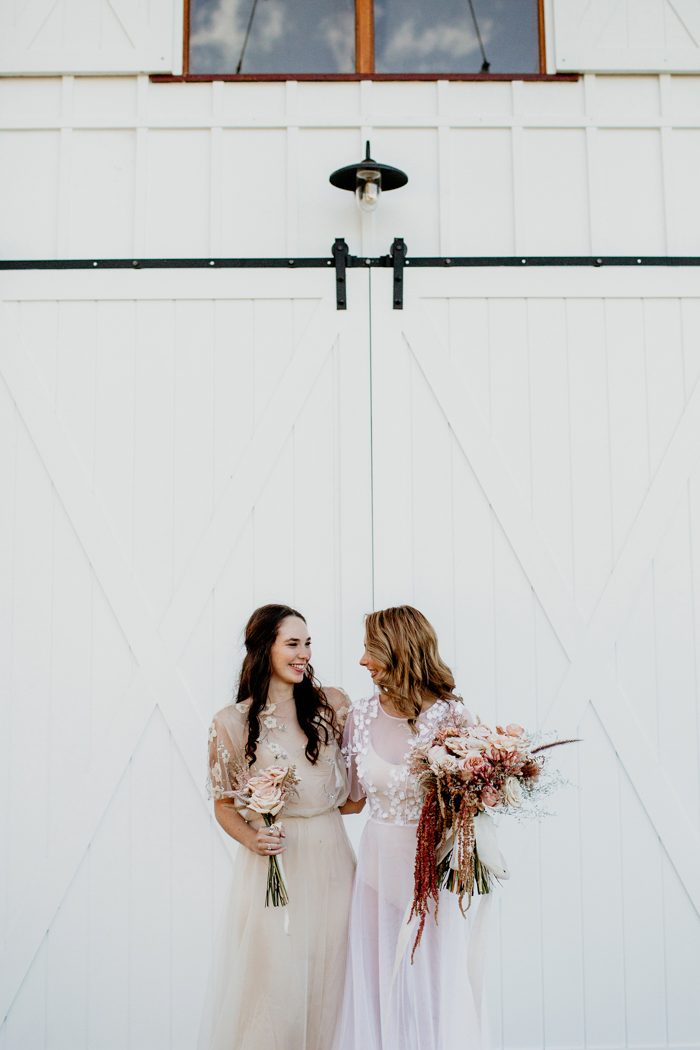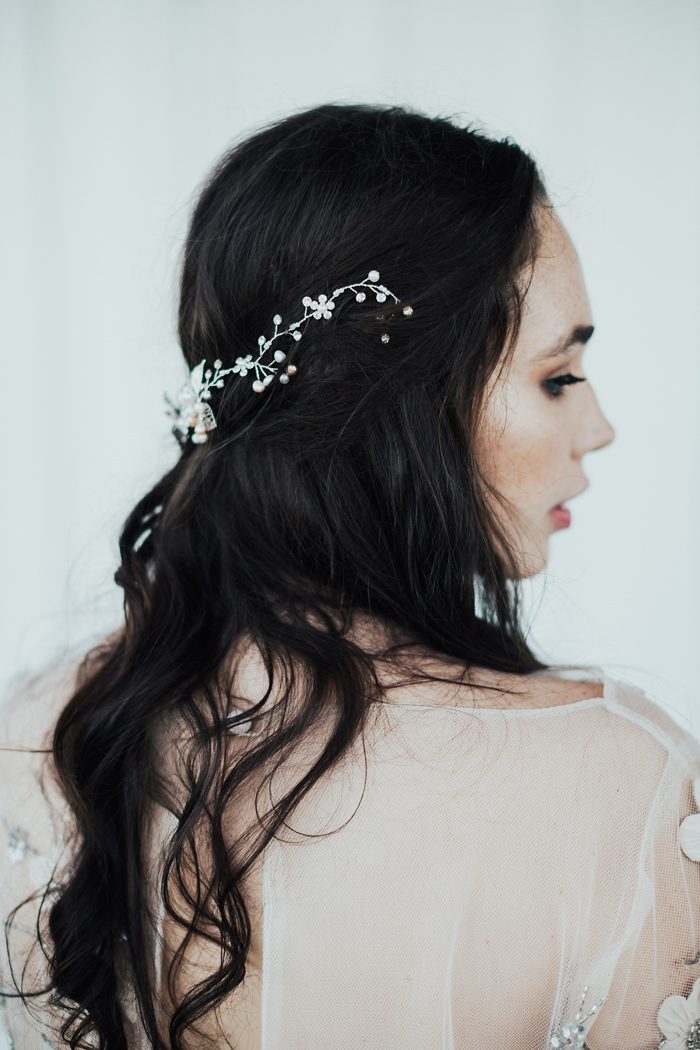 From the event planner: This photoshoot was inspired by the season of autumn; in particular, the way leaves fall gracefully from trees during this season. We were motivated by the idea of seeing the beauty in what many see as ordinary and taking the motif of a fallen leaf as the starting point of inspiration for the shoot. This "falling" concept is seen throughout the styling and details — from the foraged elements of the floral arrangements to the detailed leaf embellishments of the dress, the dusty pinks and browns of the color palette and the dried leaves scattered across the reception setting. The ceremony arbor and hanging arrangement were assembled on the day, adding to the "falling" concept along with the falling bouquet and hand-calligraphed stationery. This is a light and free contemporary barn style shoot showing the collective creativity of some of Australia's best vendors.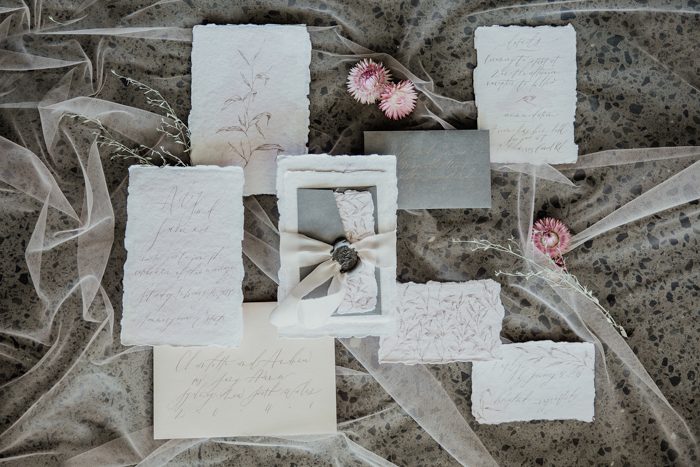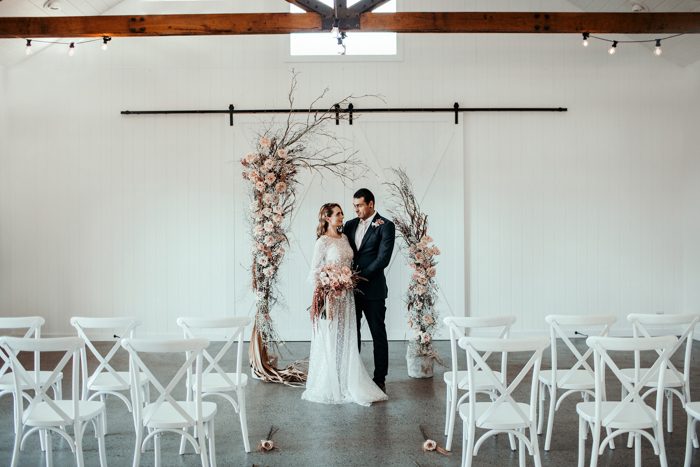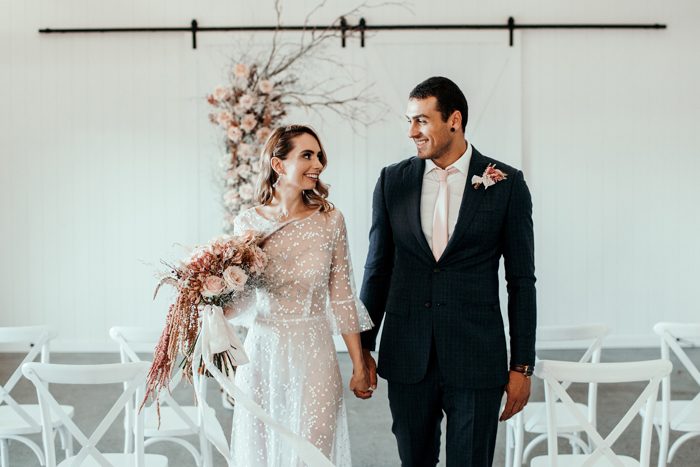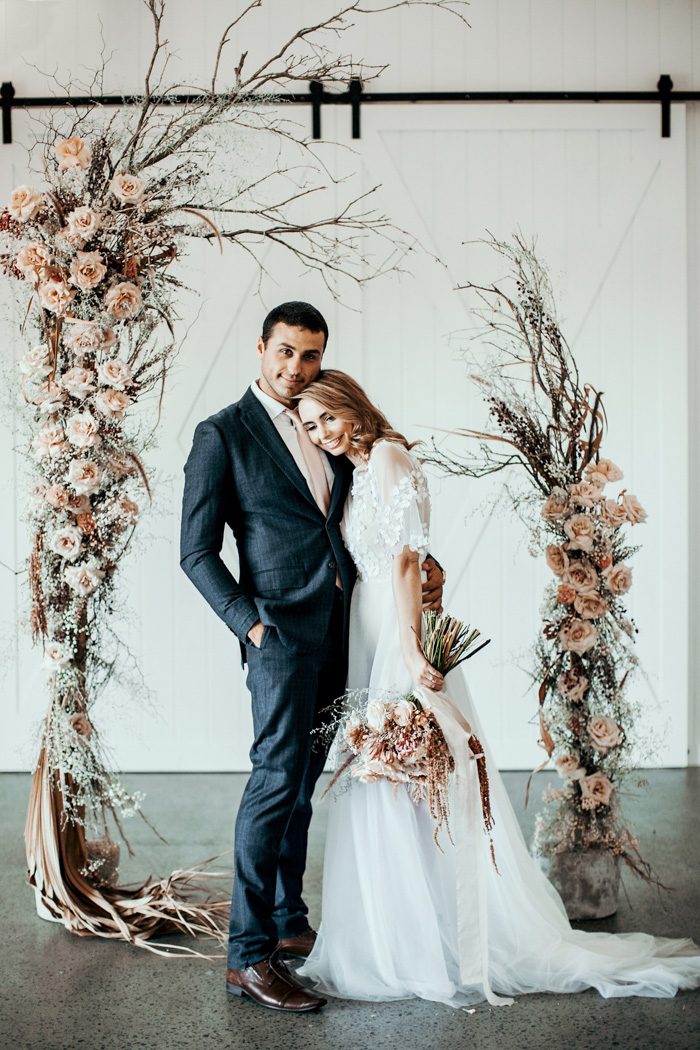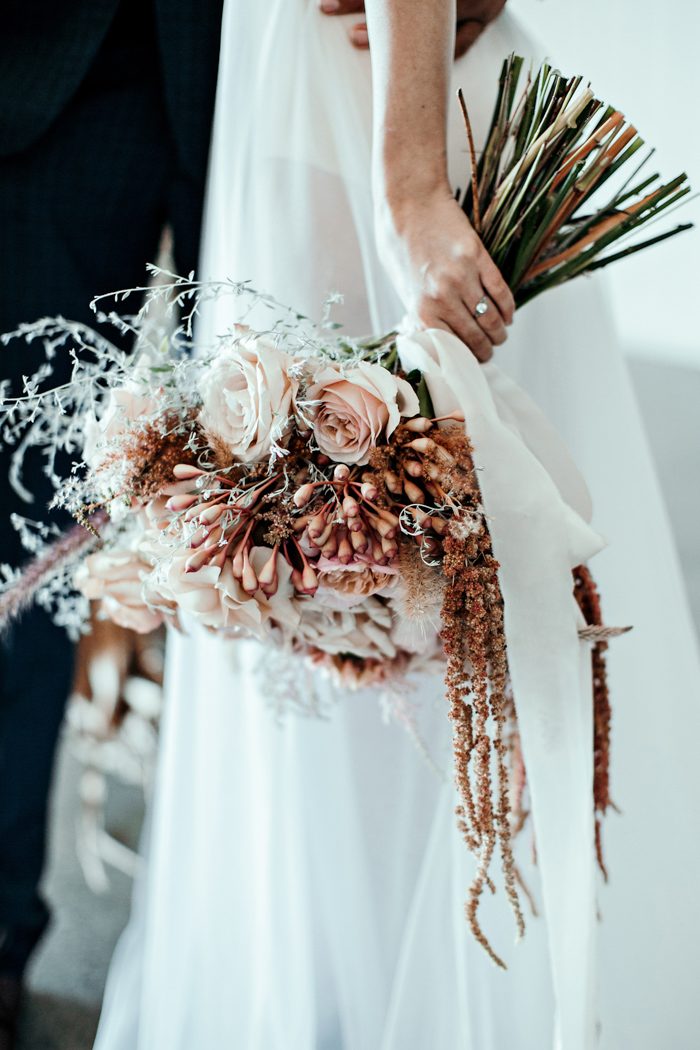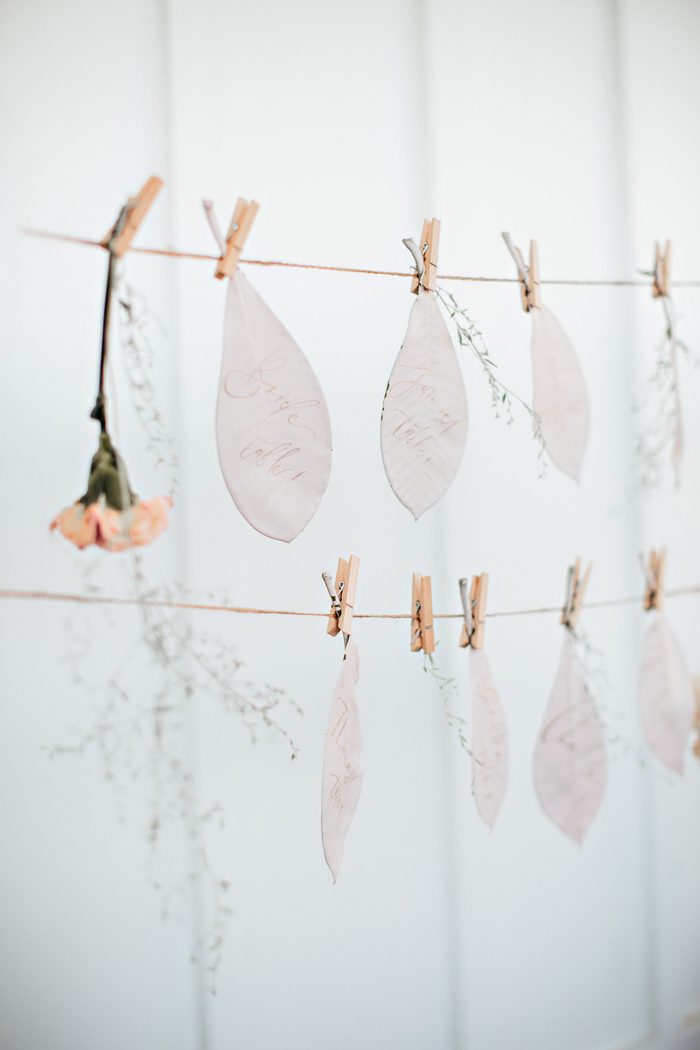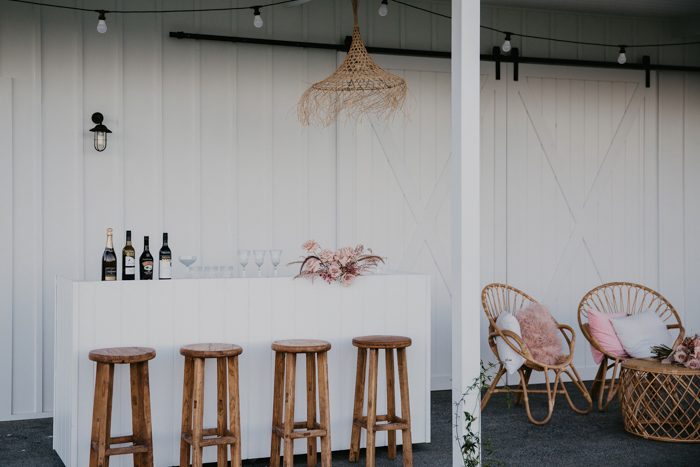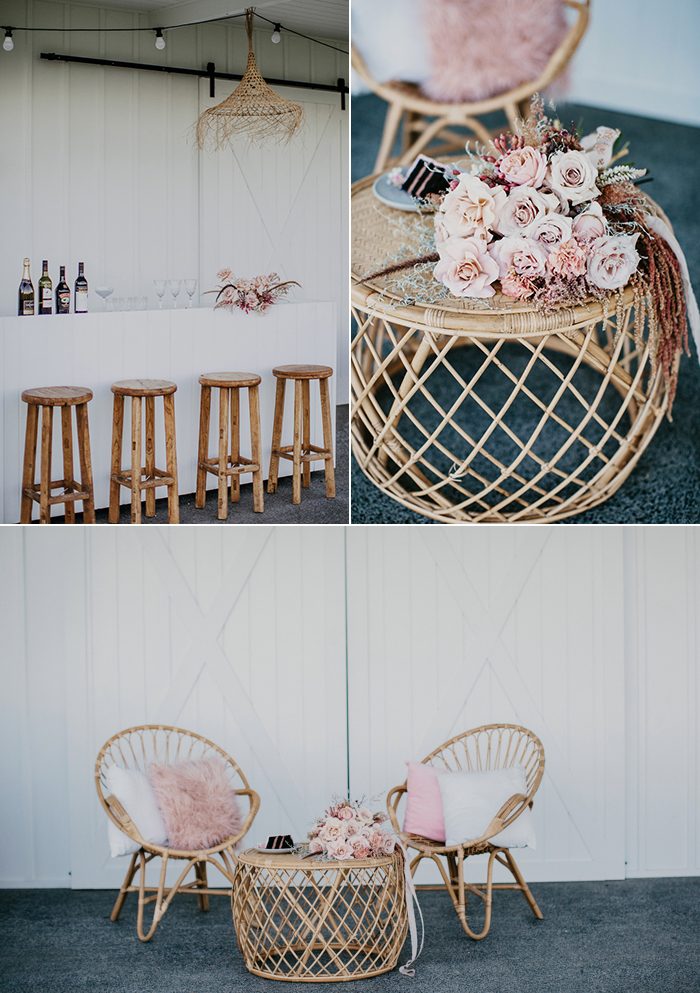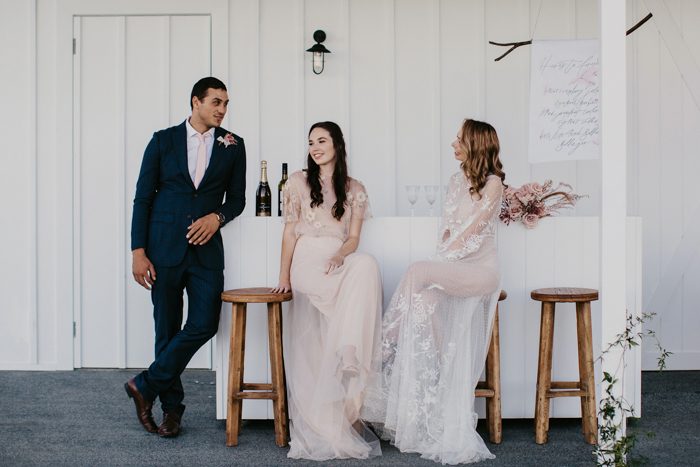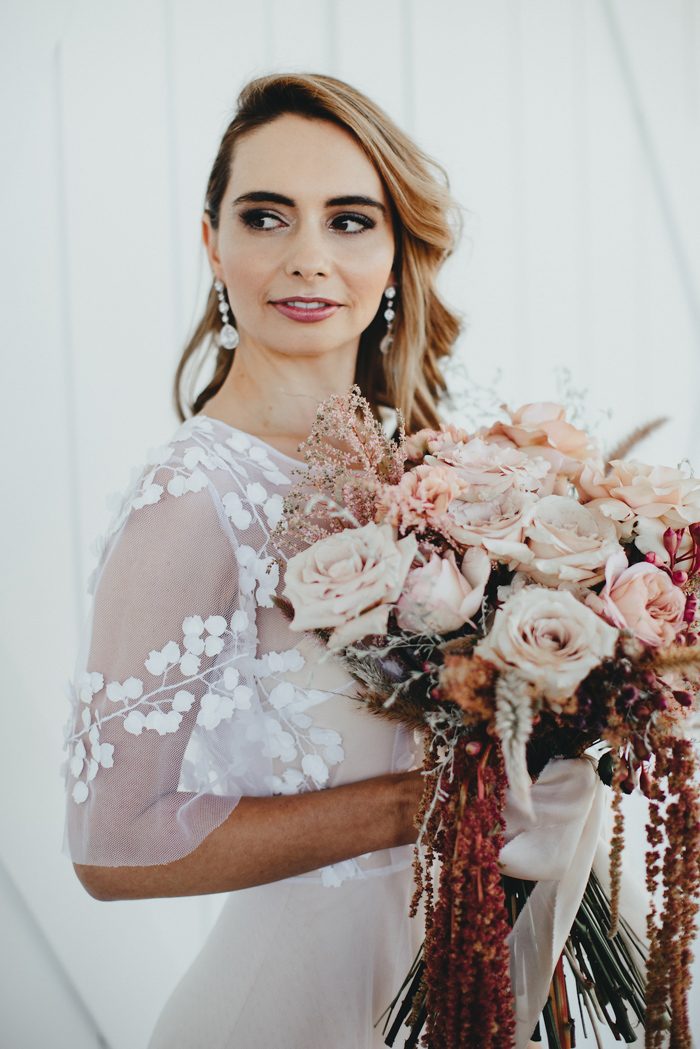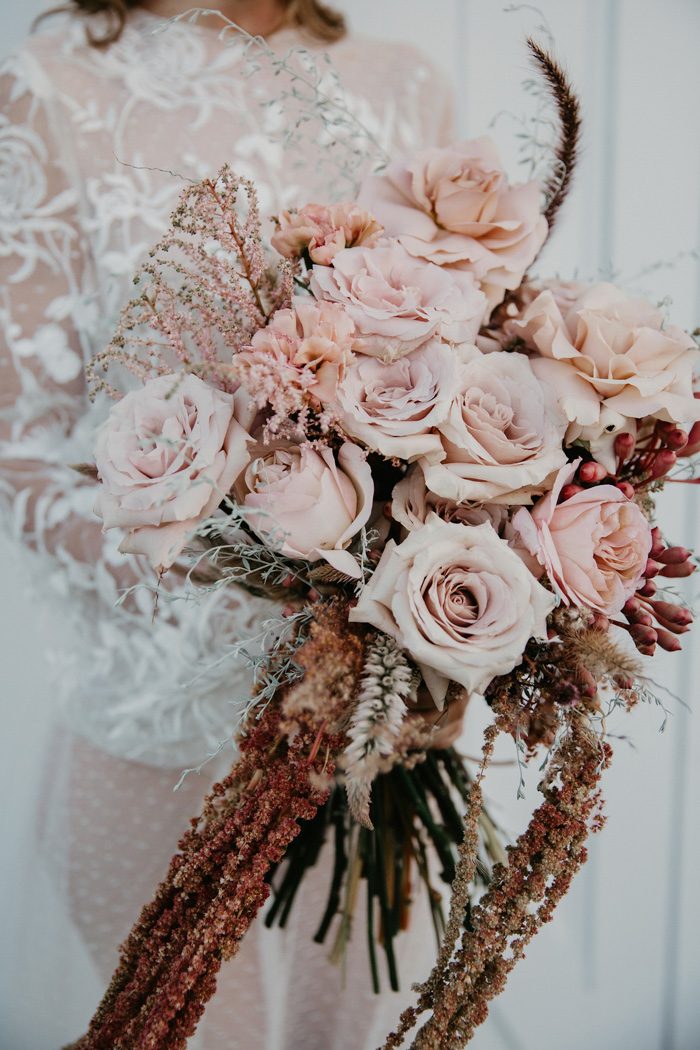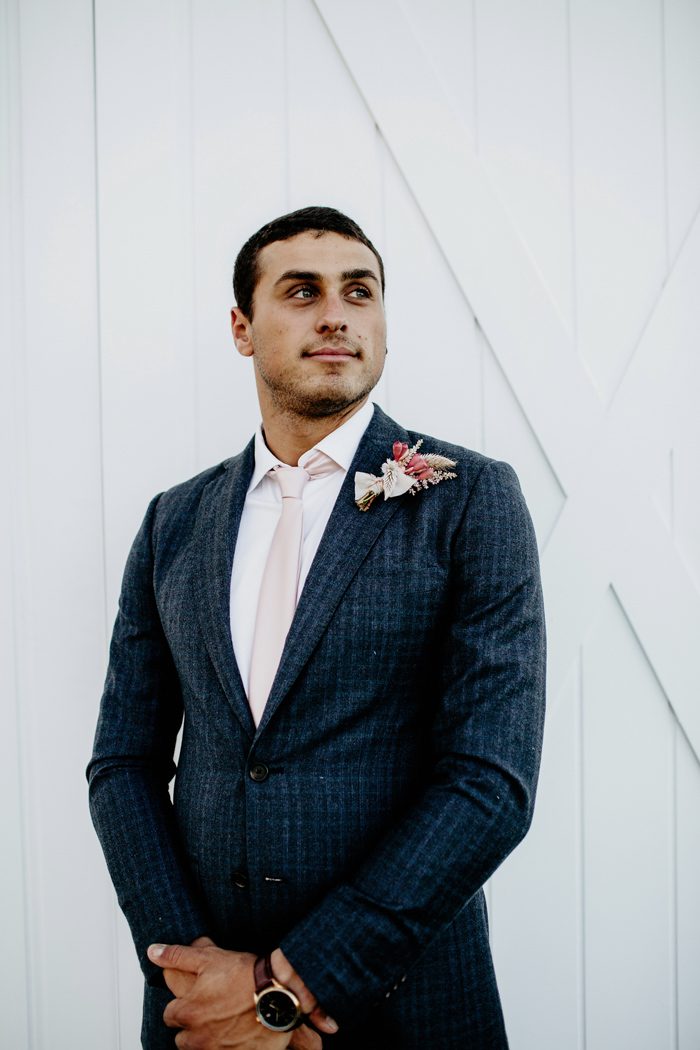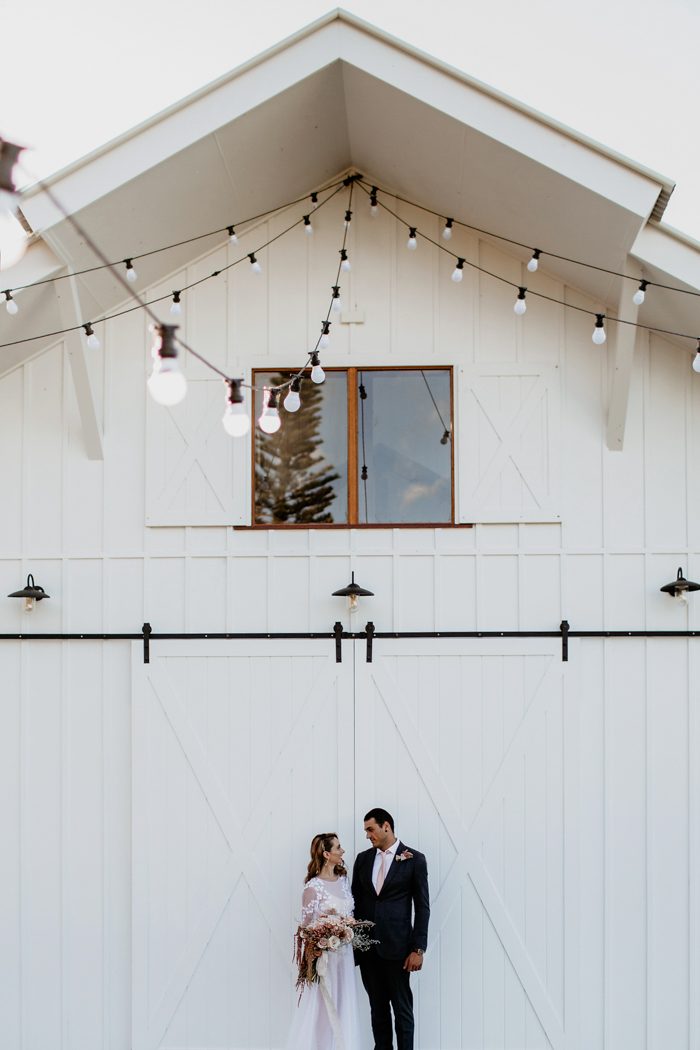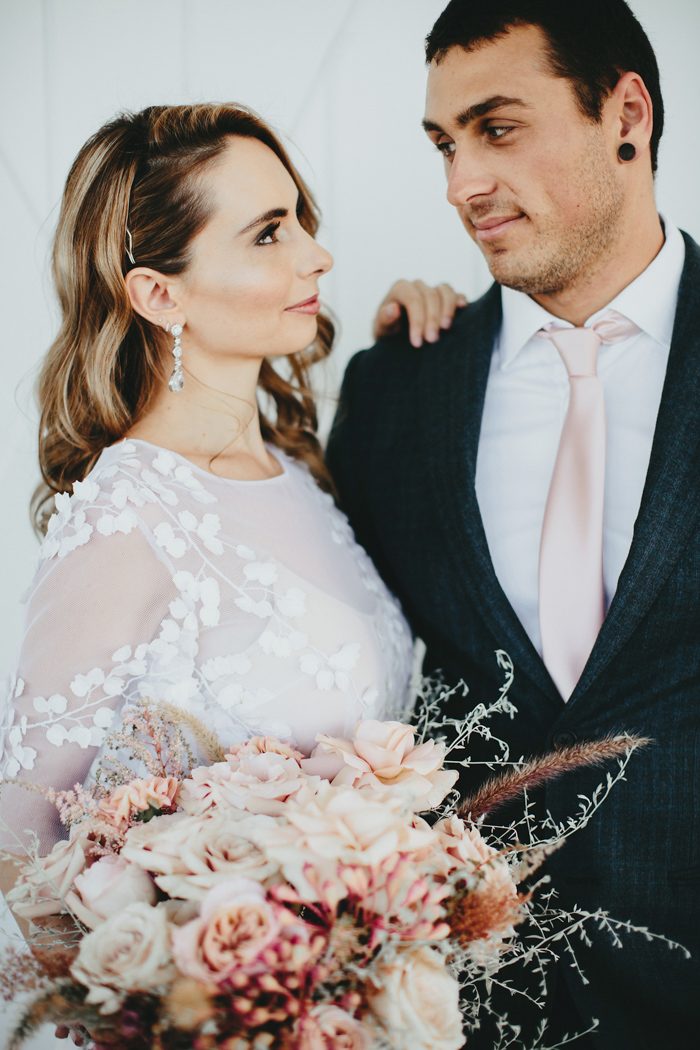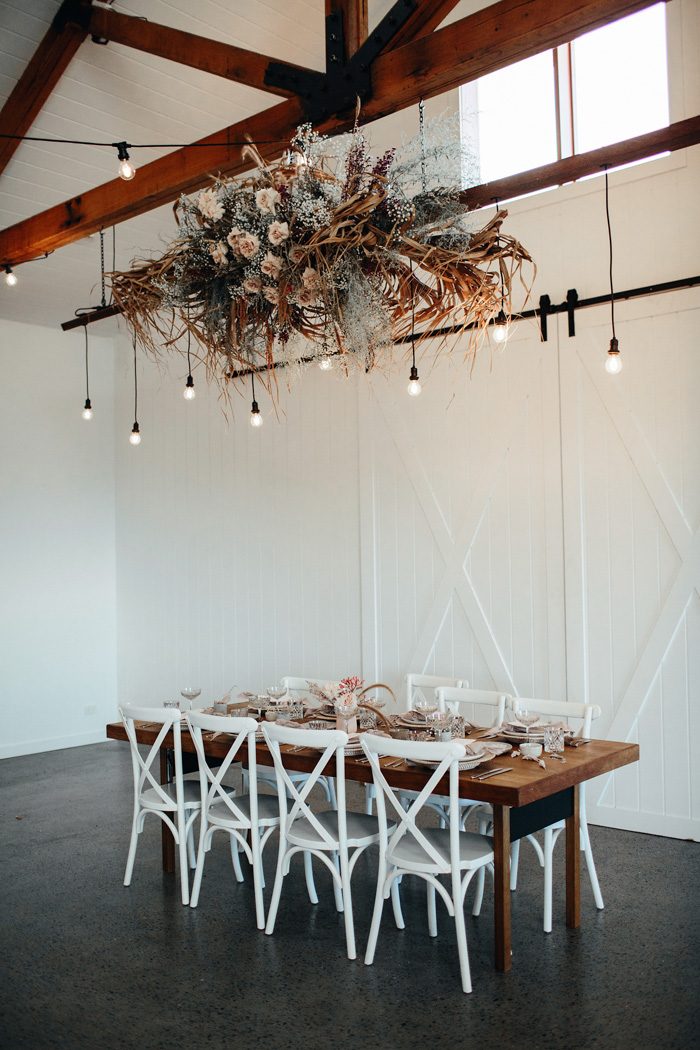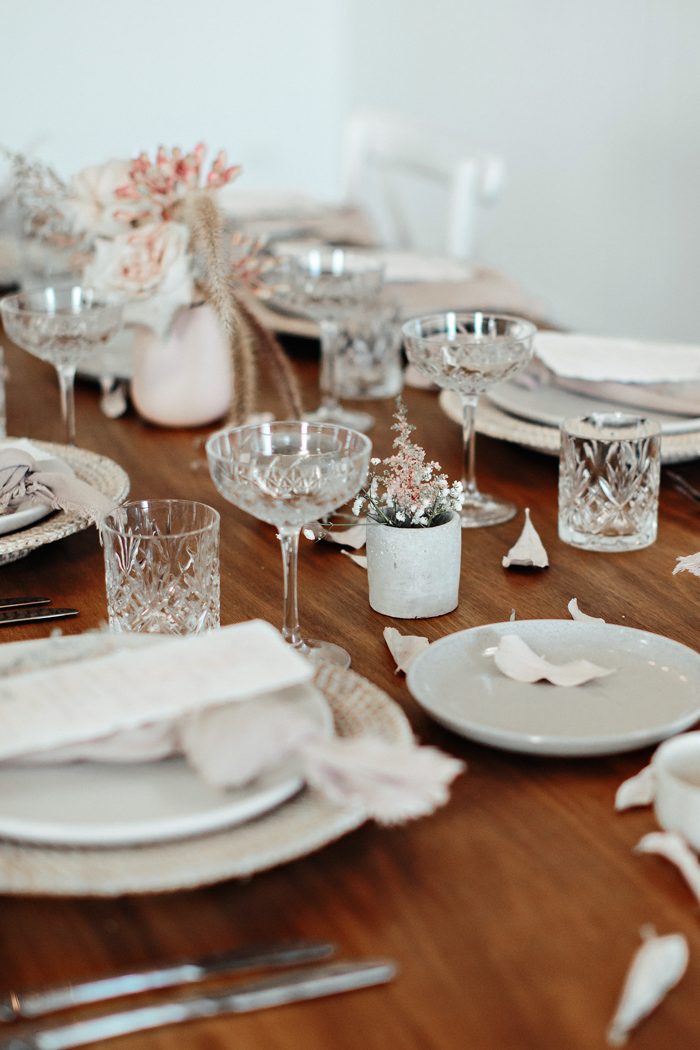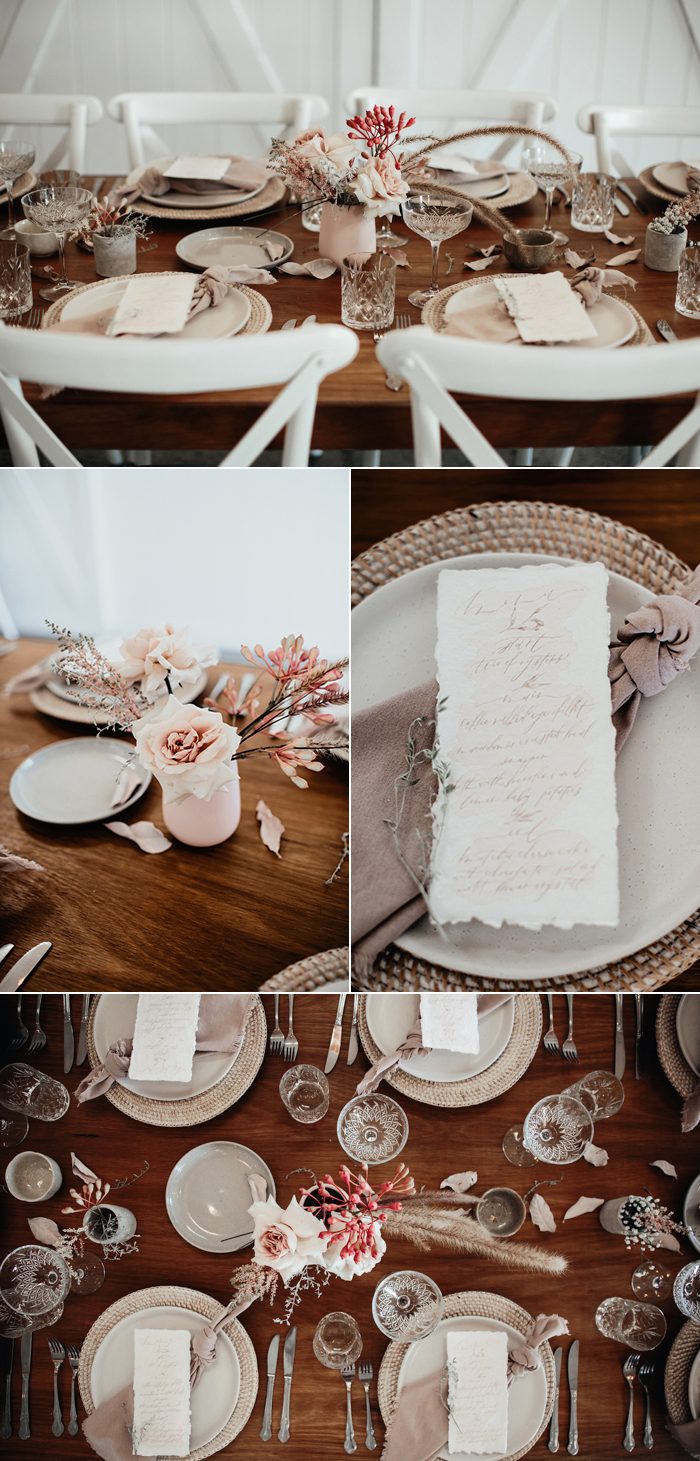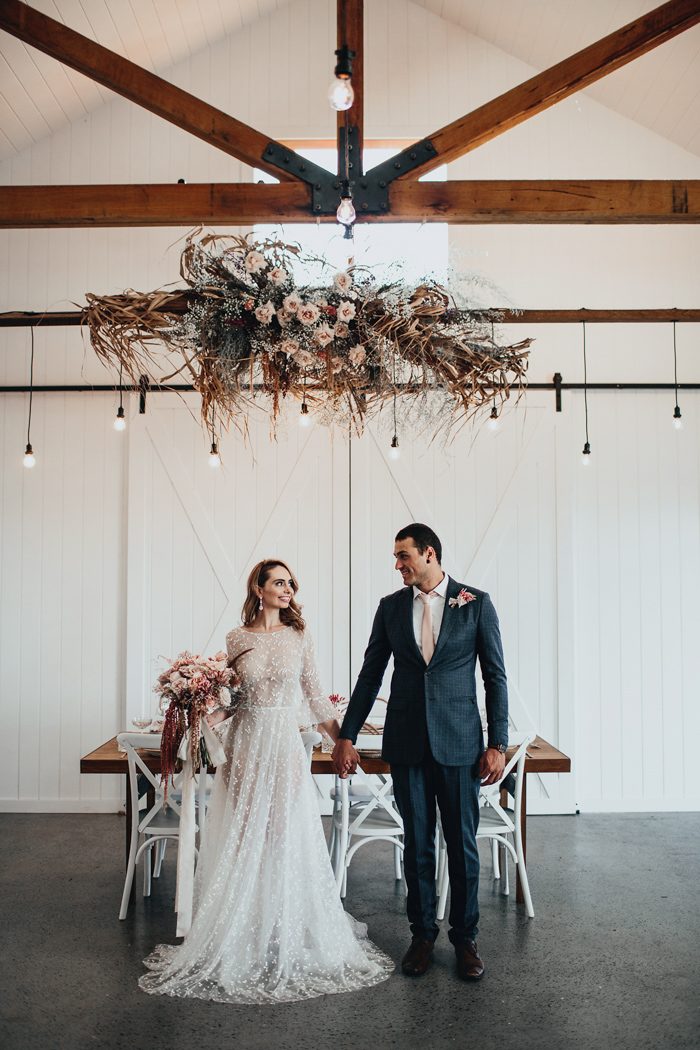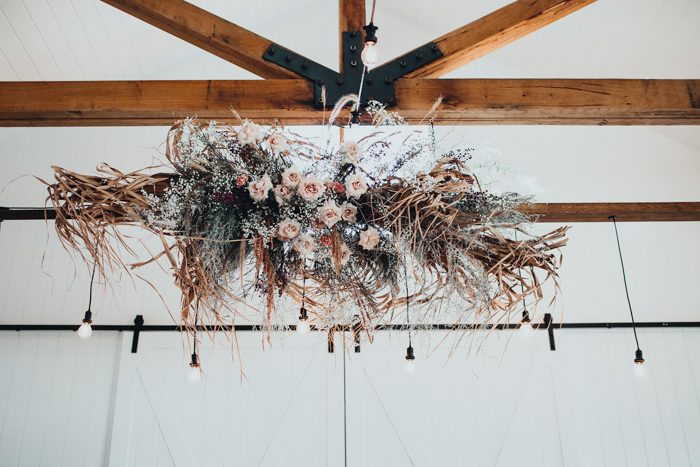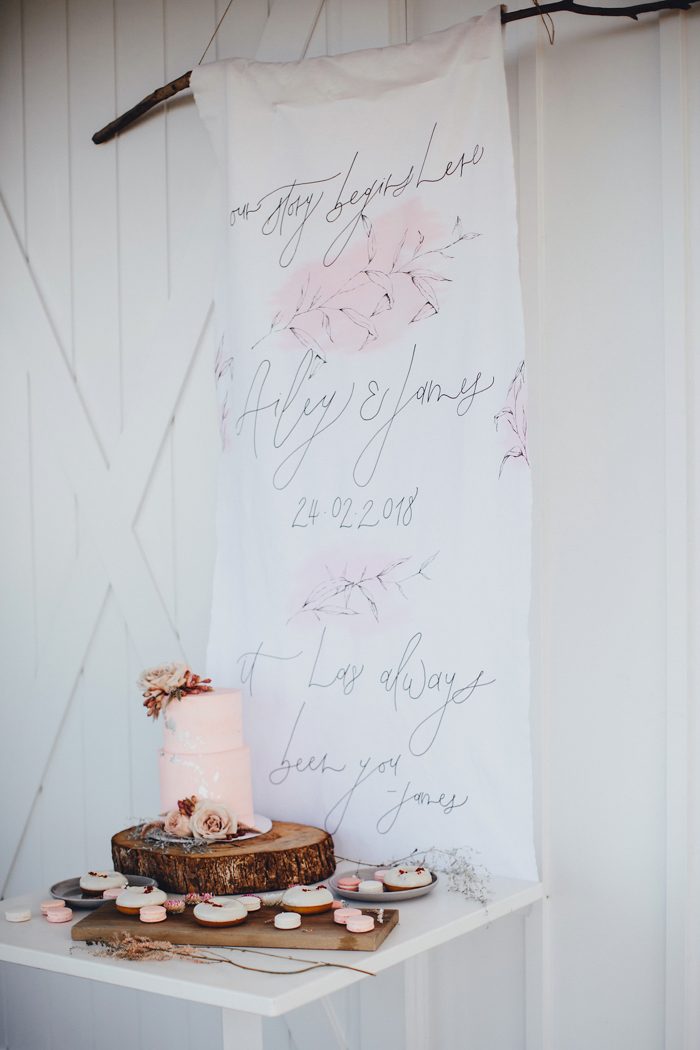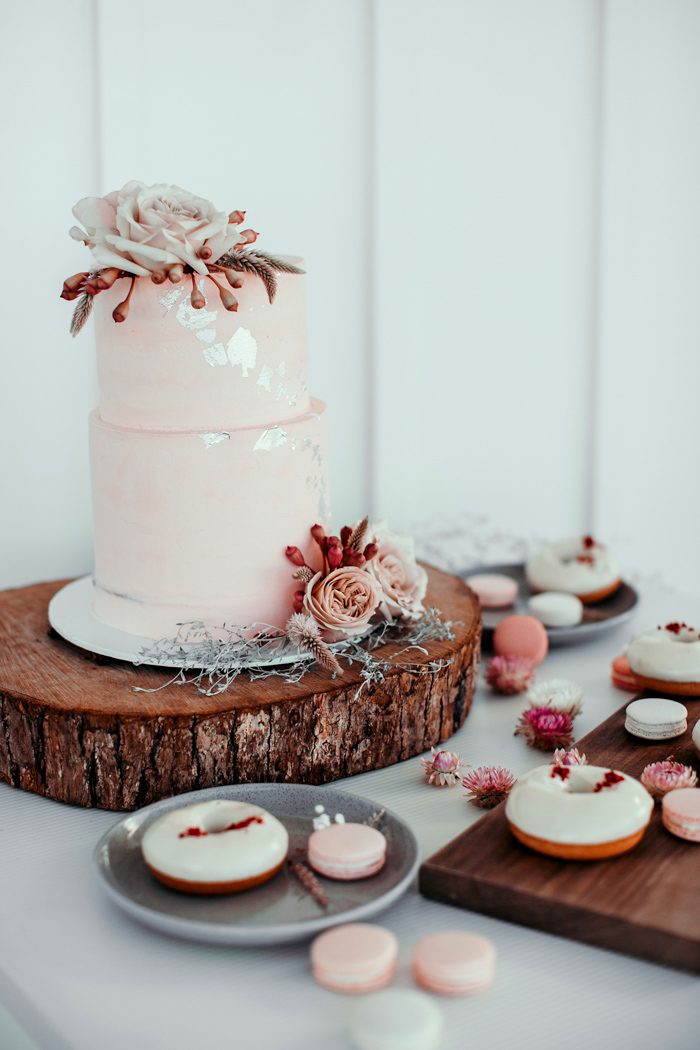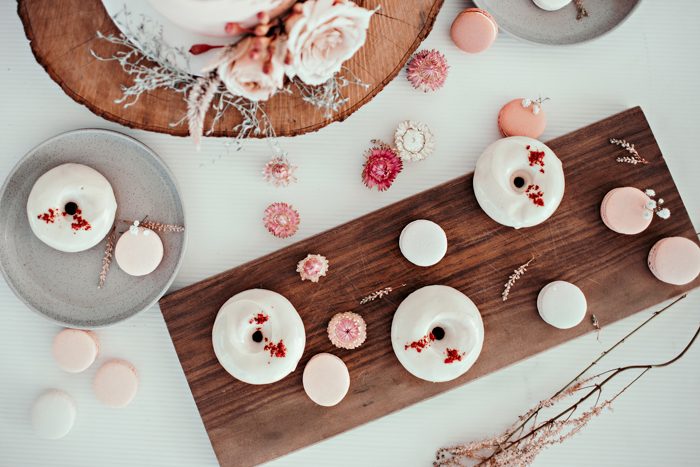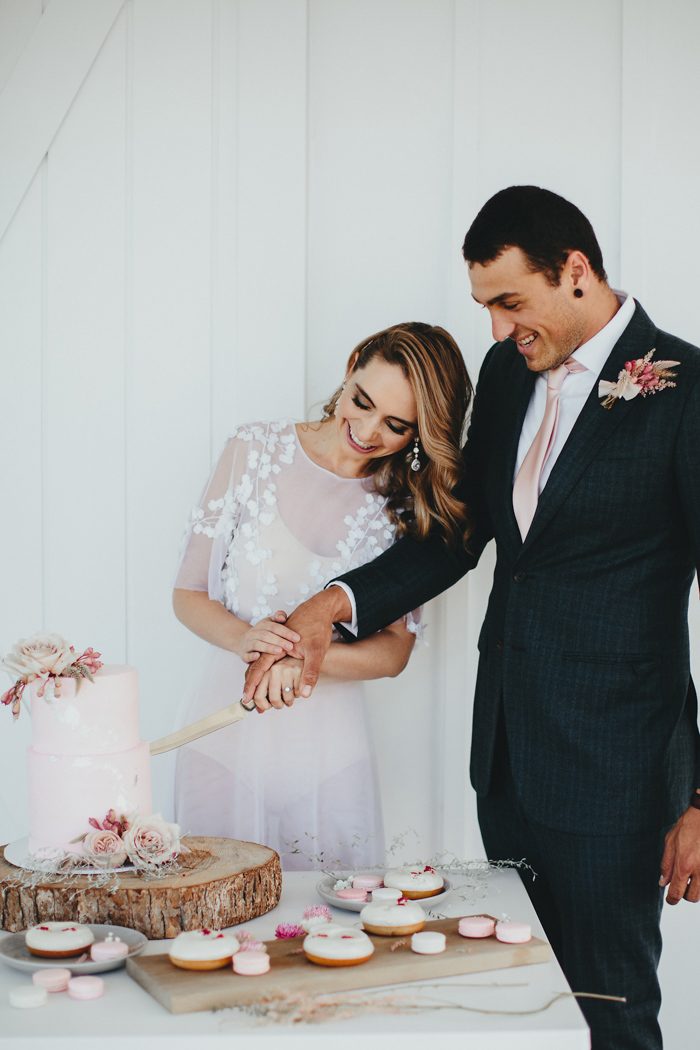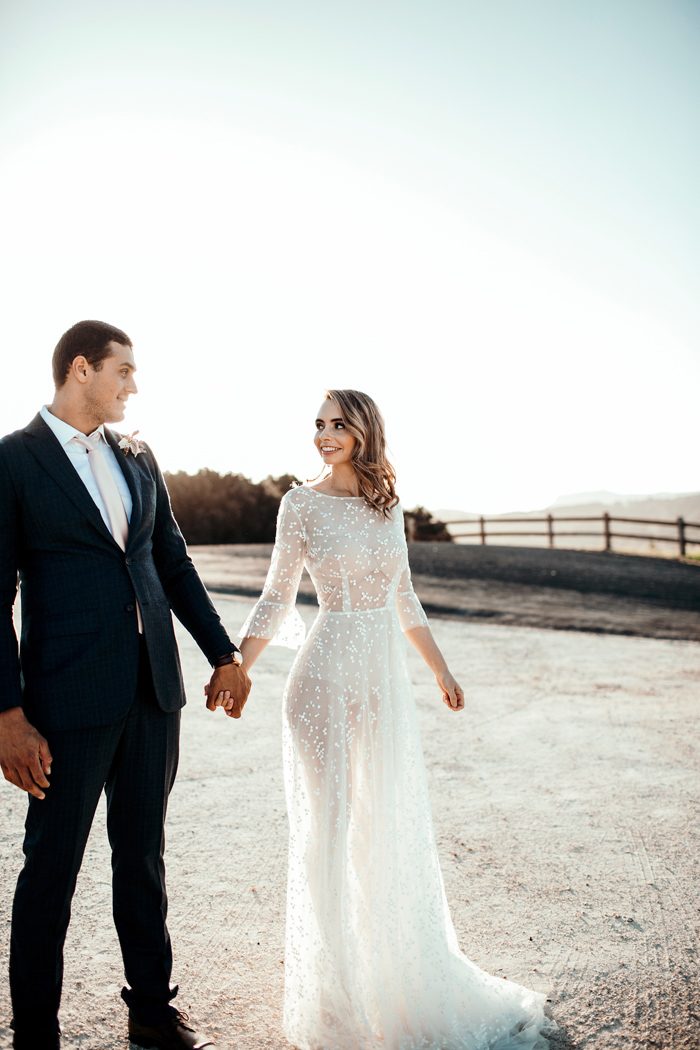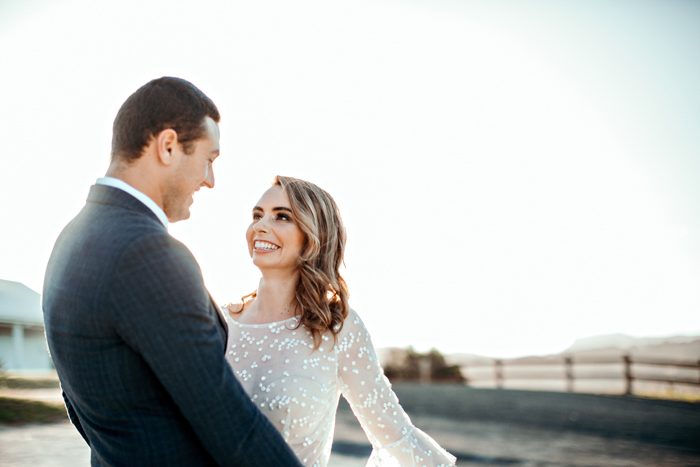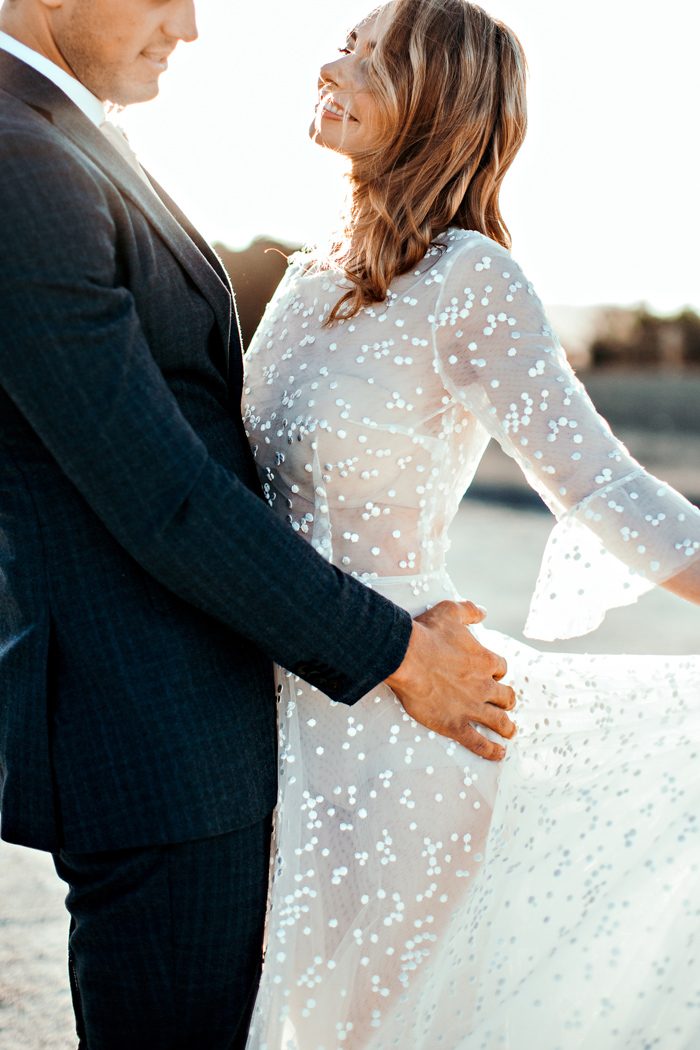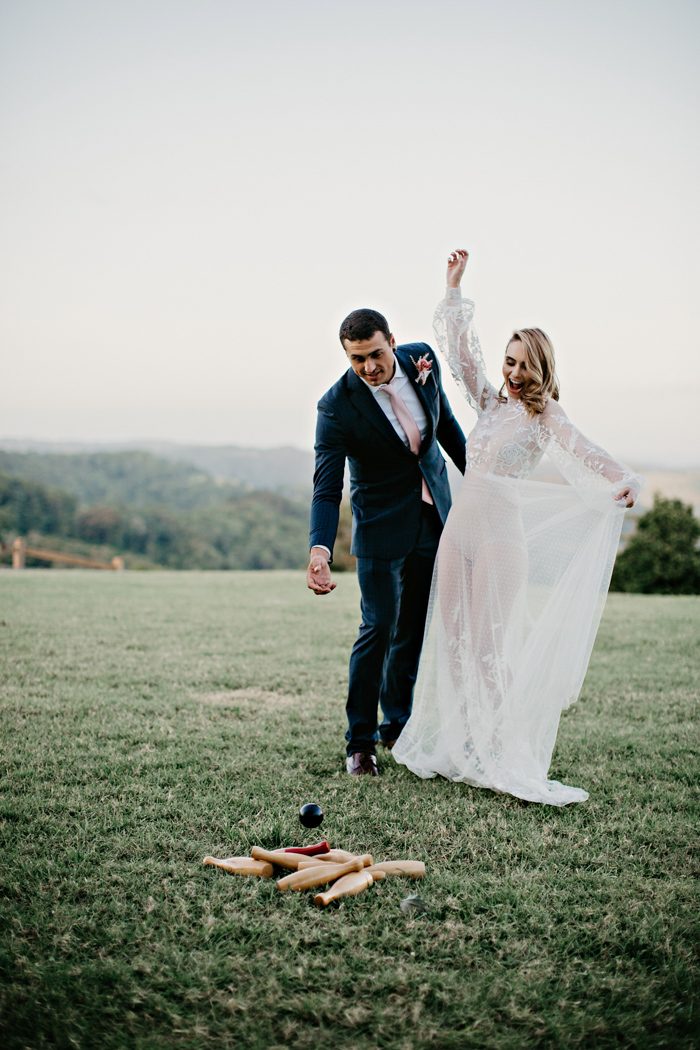 Thanks to Foreva Events for sharing this lovely wedding inspiration at Summergrove Estate with Junebug! Looking for ways to infuse a neutral palette into your wedding? These neutral bridesmaids dresses are subtle showstoppers!