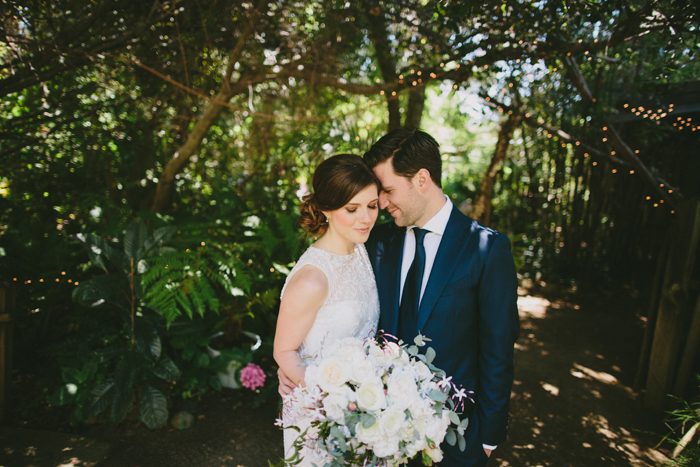 By combining their love of nature and their passion for travel, Nicole and Juanjo created the coziest garden celebration at The Holly Farm. These California cuties used the naturally beautiful space to create an unforgettable event that included an intimate ceremony in the center of the secret garden and an outdoor reception tucked away in a pavilion of tropical foliage. Even with an overflow of plants all around, Laughin' Gal Floral managed to create both a stunning bridal bouquet and eye-catching table runners using large white roses and textured greenery. As a final sweet touch for their guests, who traveled from 14 different countries, the couple hand made custom place cards using antique almanac prints and a typewriter. This wedding was overflowing with incredible details, and we're thrilled Sun + Life Photography was there to capture it all!
The Couple:
Nicole and Juanjo
The Wedding:
The Holly Farm, Carmel Valley, California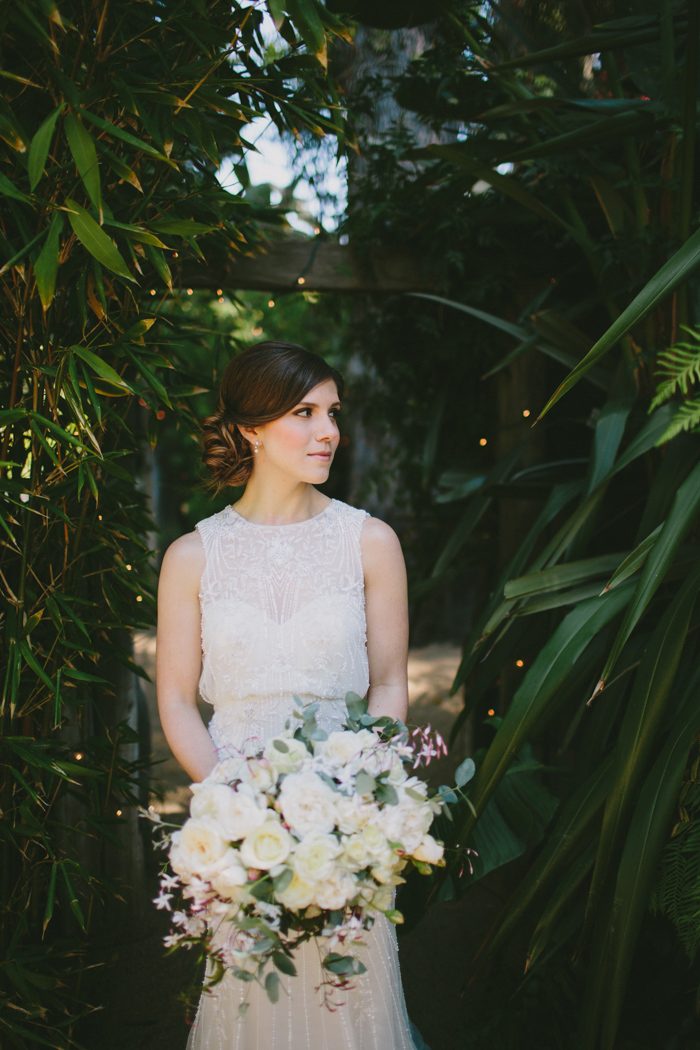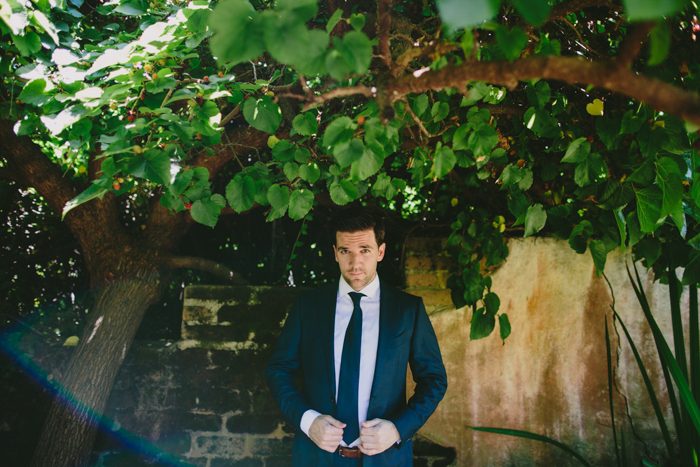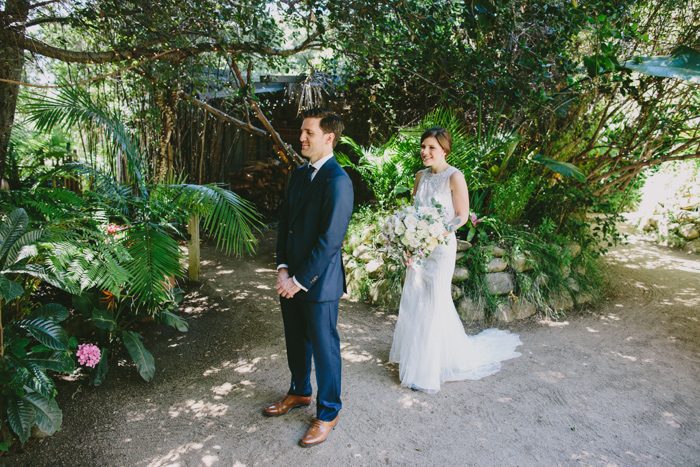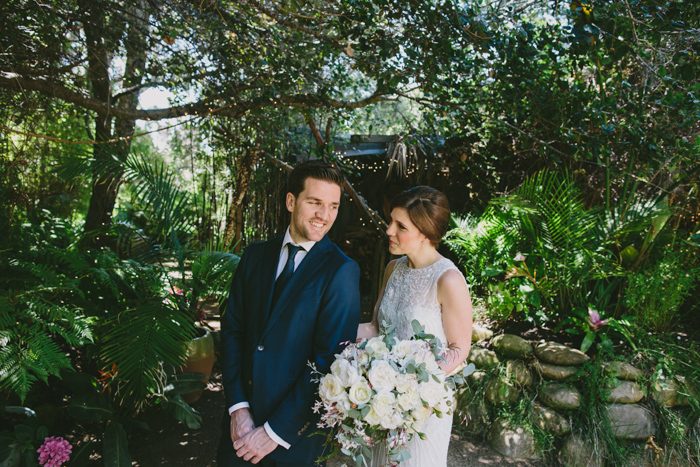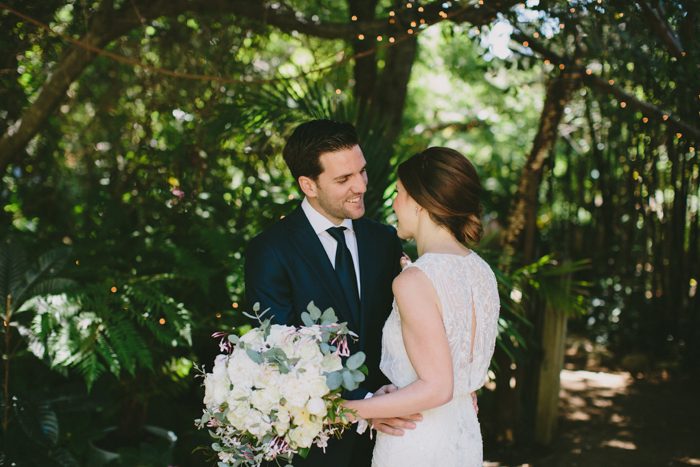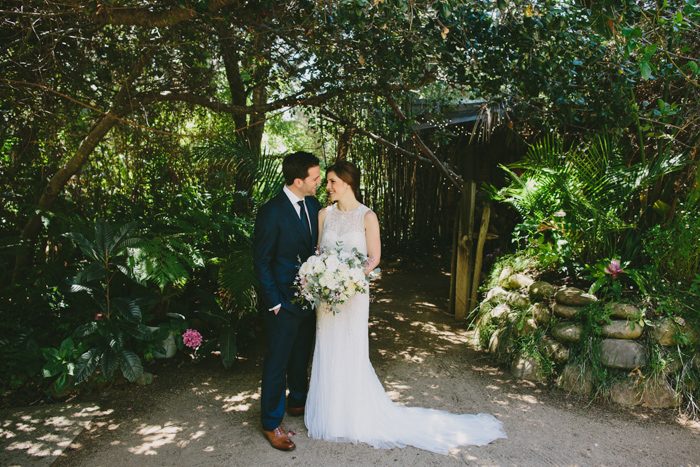 The most important thing for us was to find a place that allowed us to get in touch with nature. We wanted to get married outdoors and in a beautiful setting. Since we both moved out to California, we've fallen in love with the beauty of the state, and we wanted to be able to have that be a key part of the day.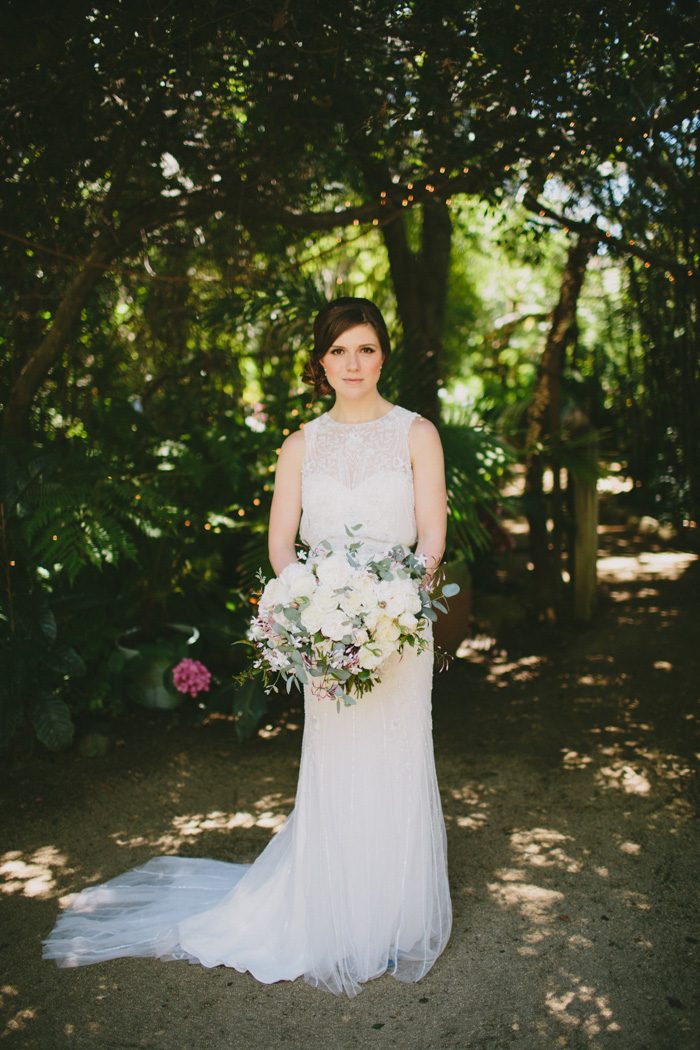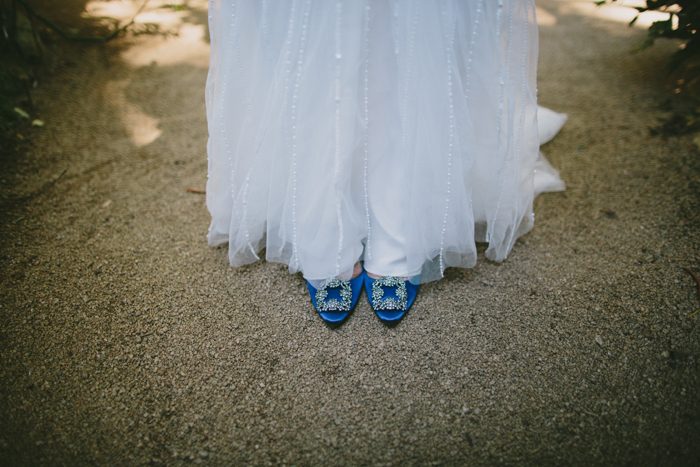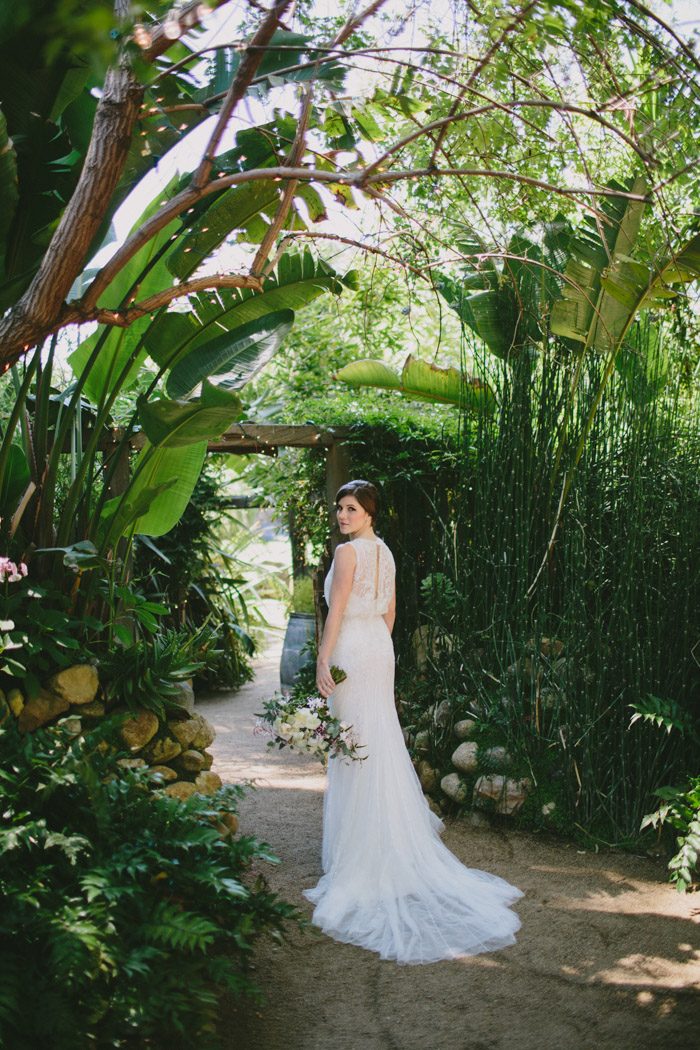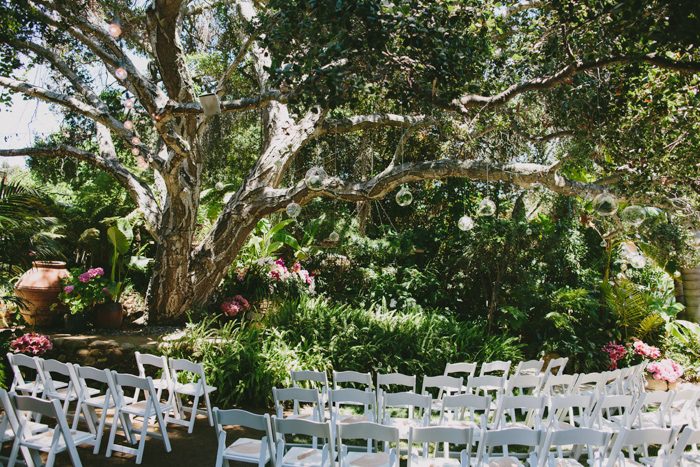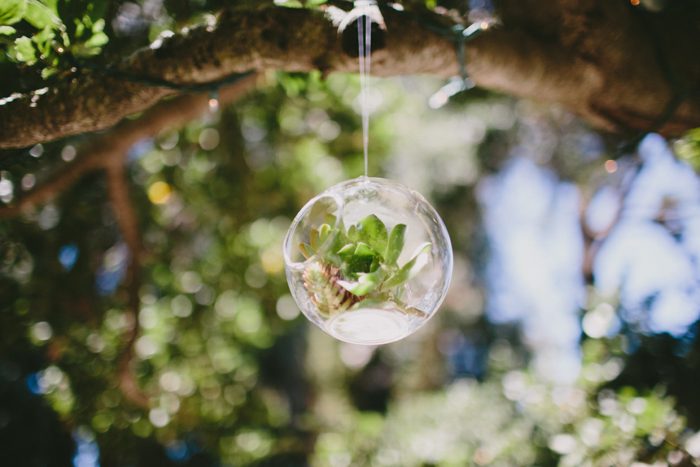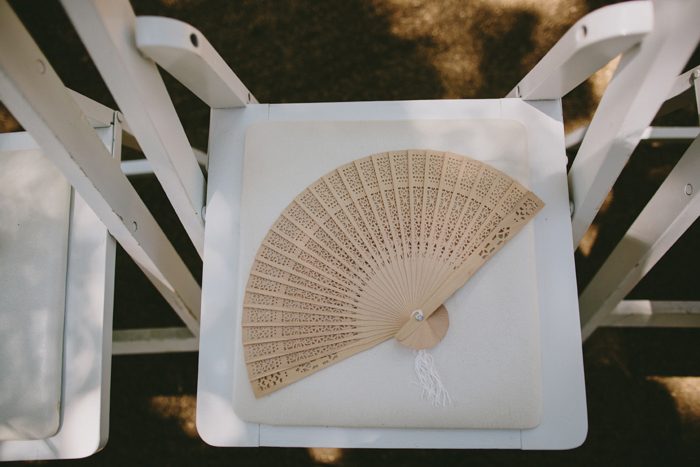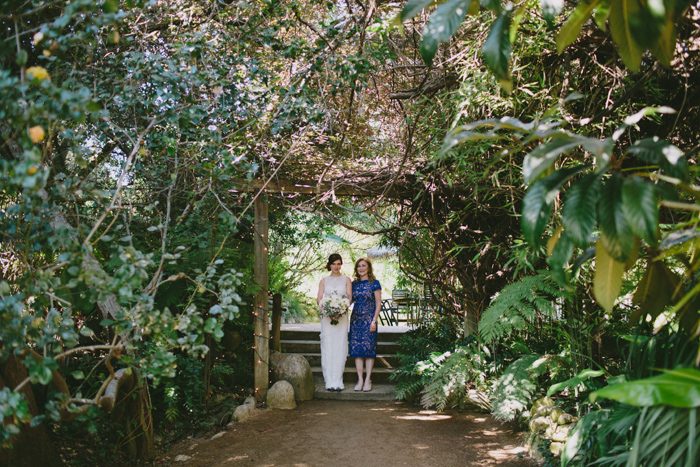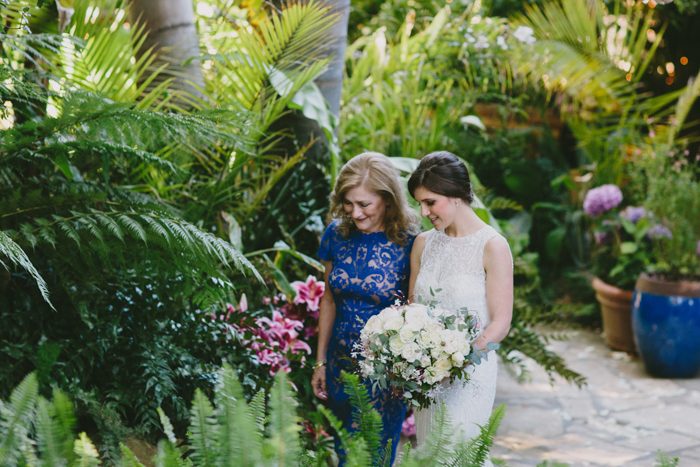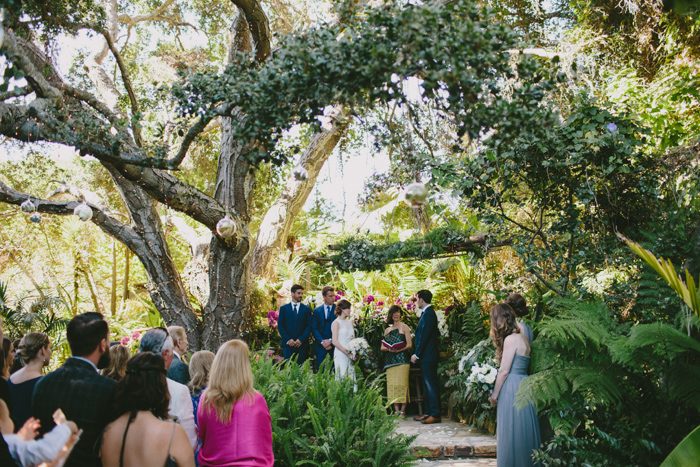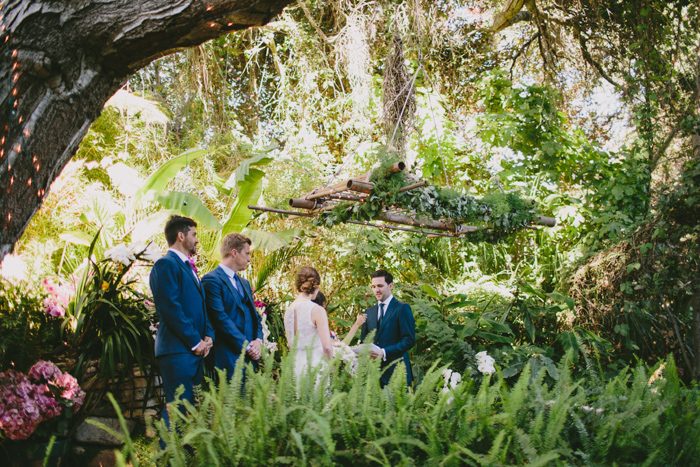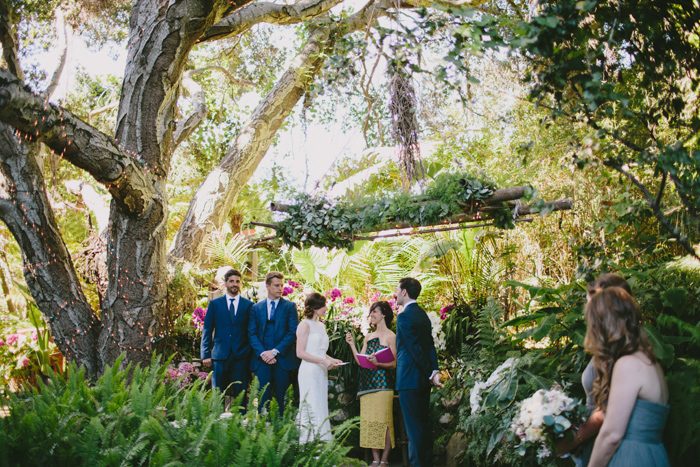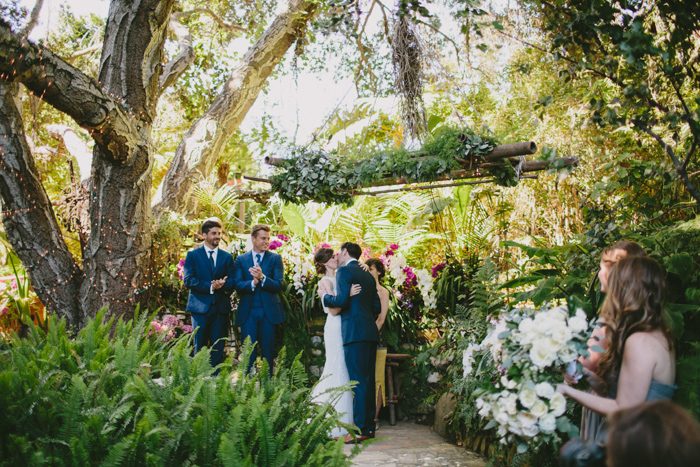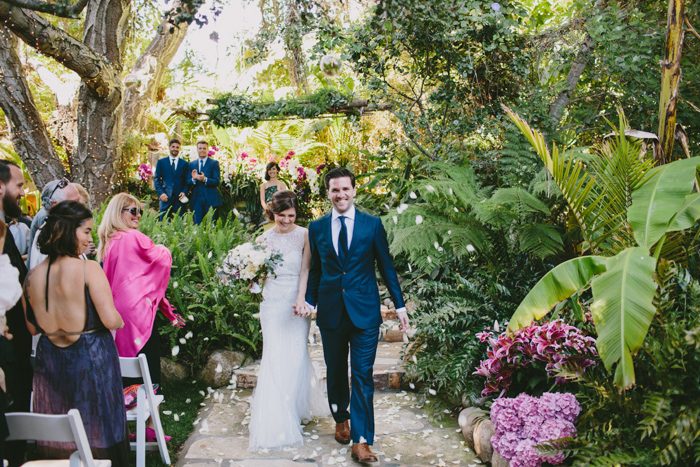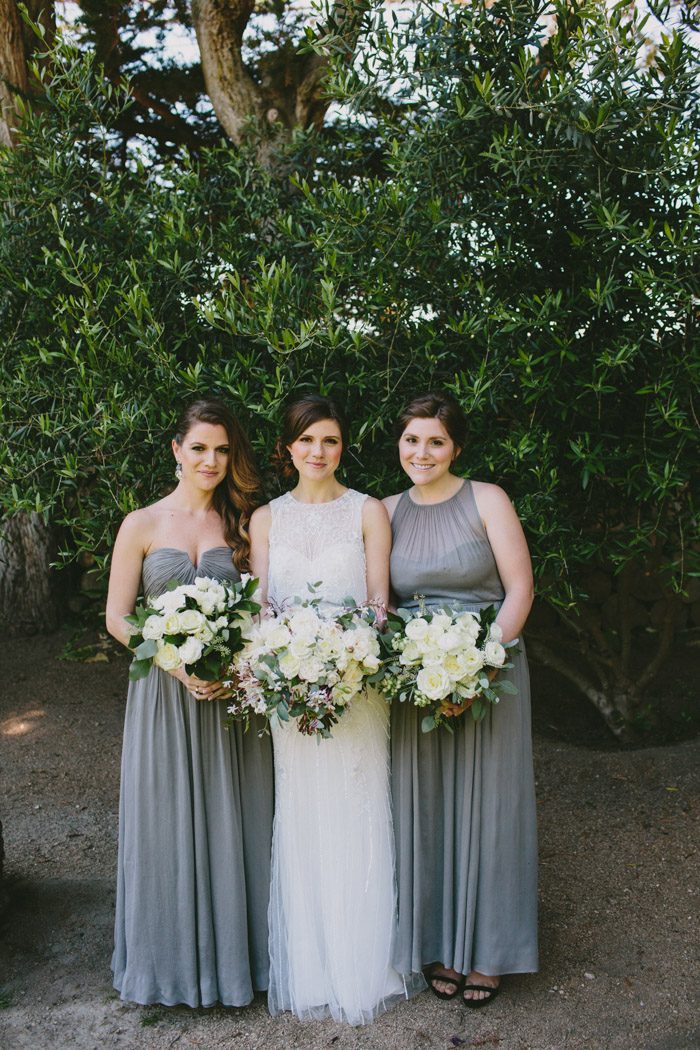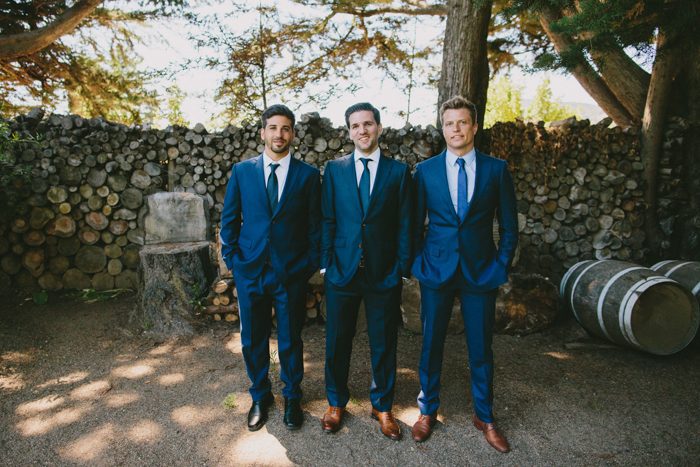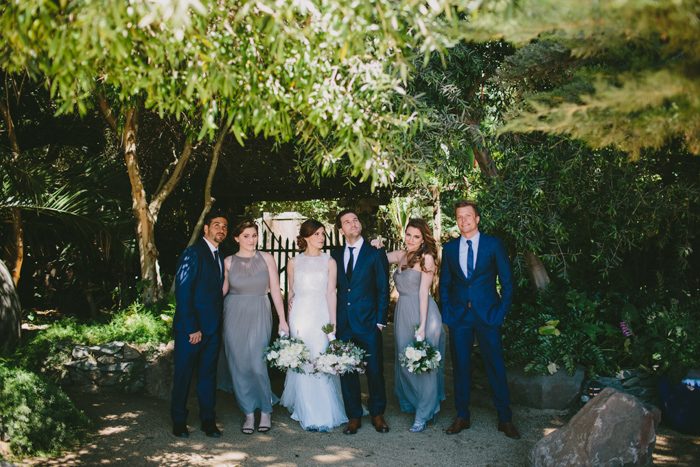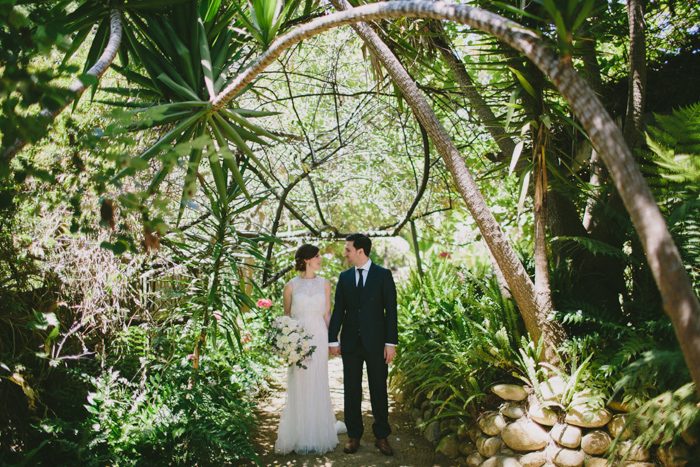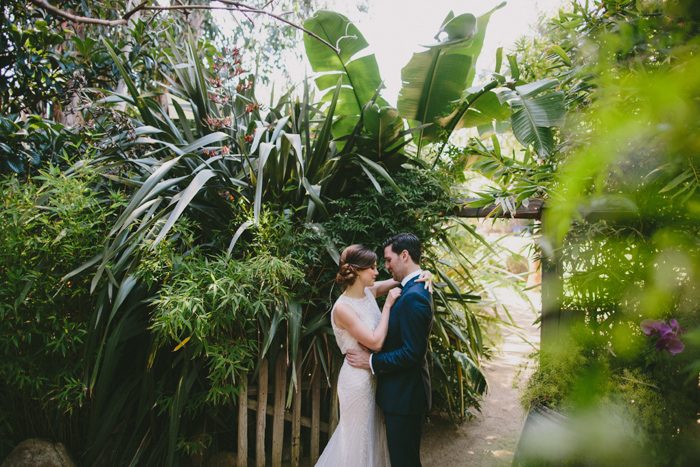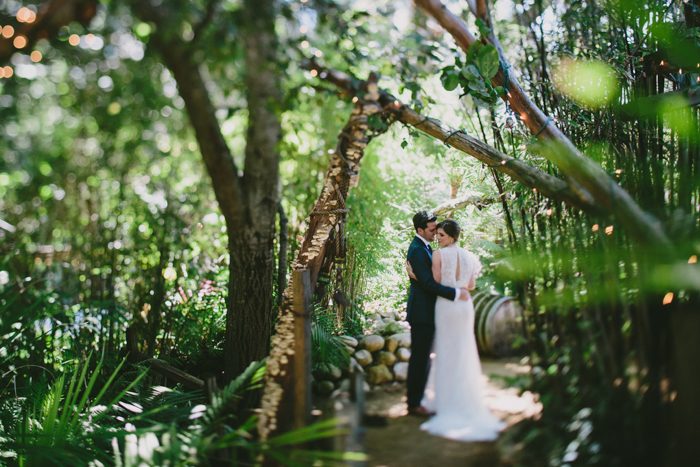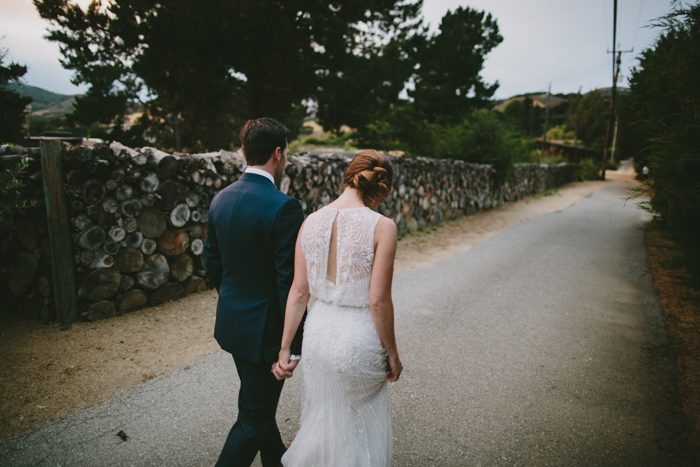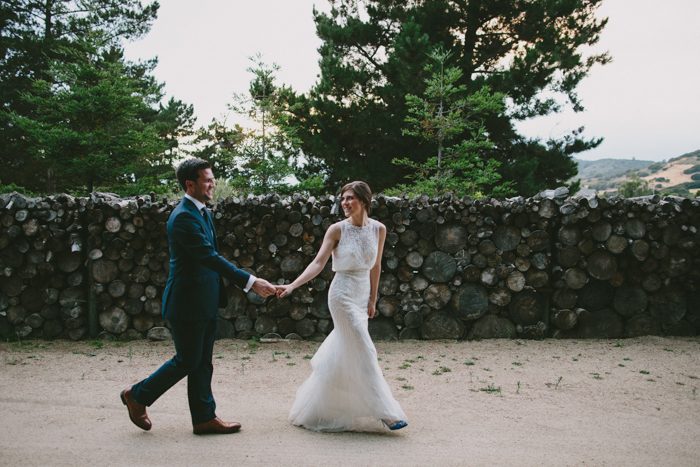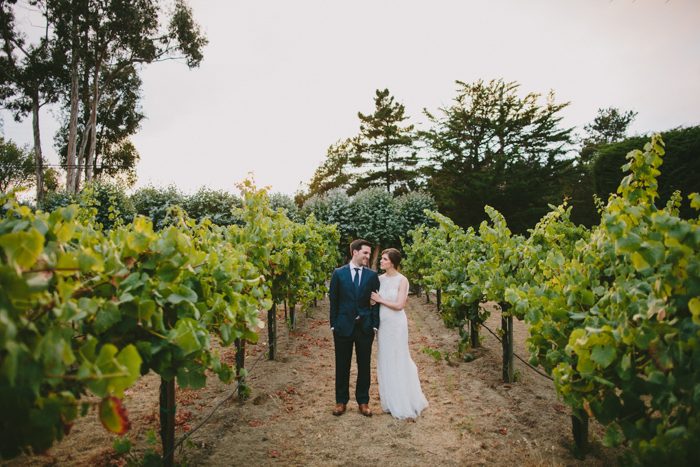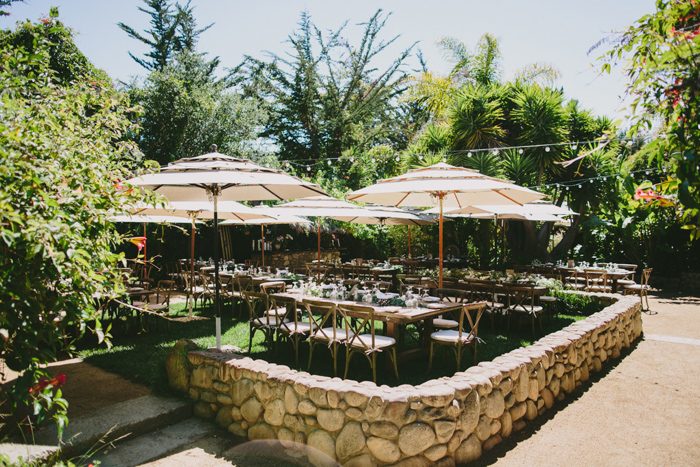 Given how far everyone traveled to get to our wedding, we decided to incorporate travel into the wedding place cards. We bought a few older maps at the Alameda Antique Fair, cut out meaningful locations for everyone, and used an antique typewriter and card stock paper to add their names.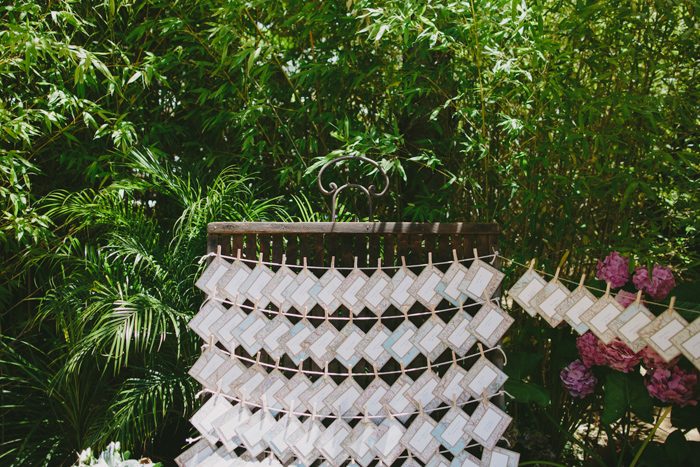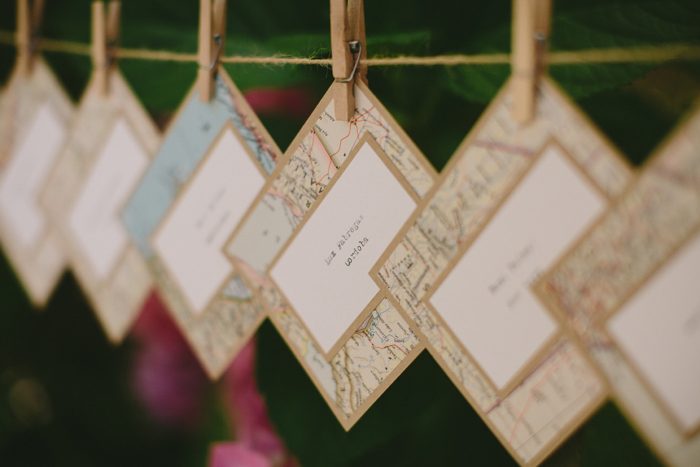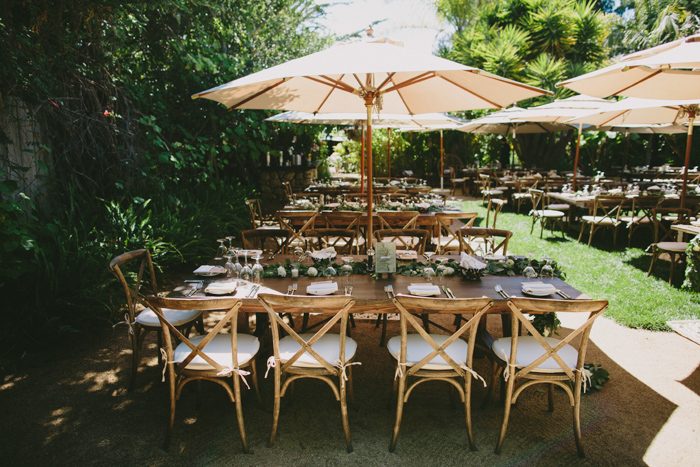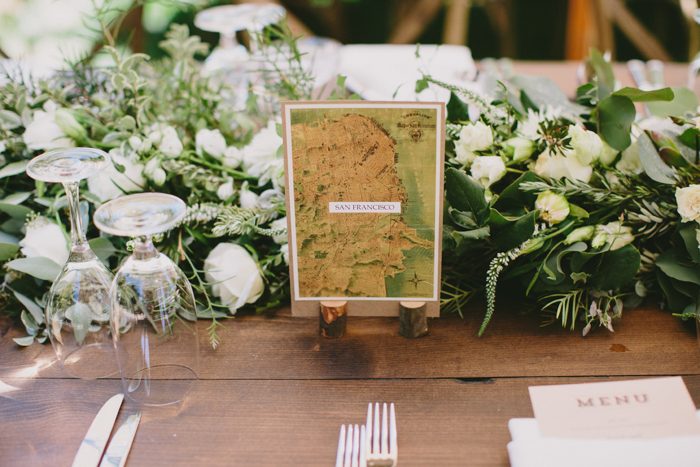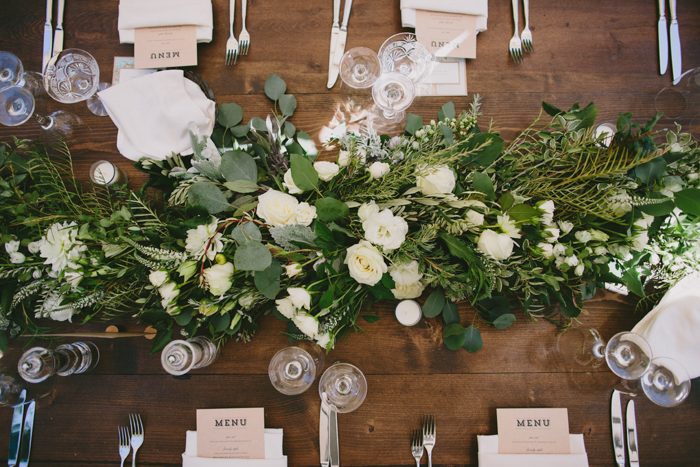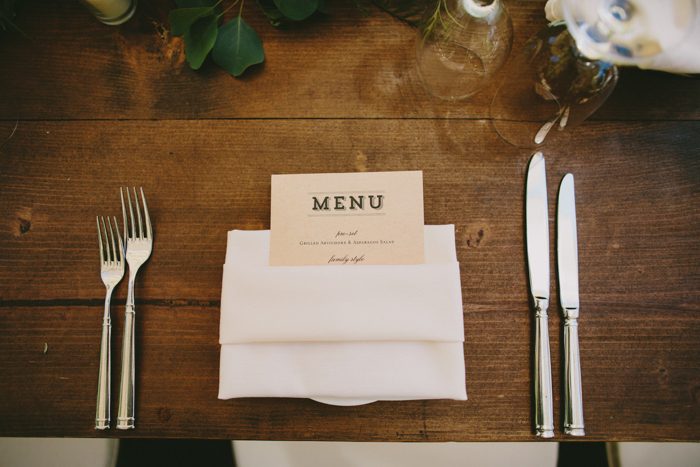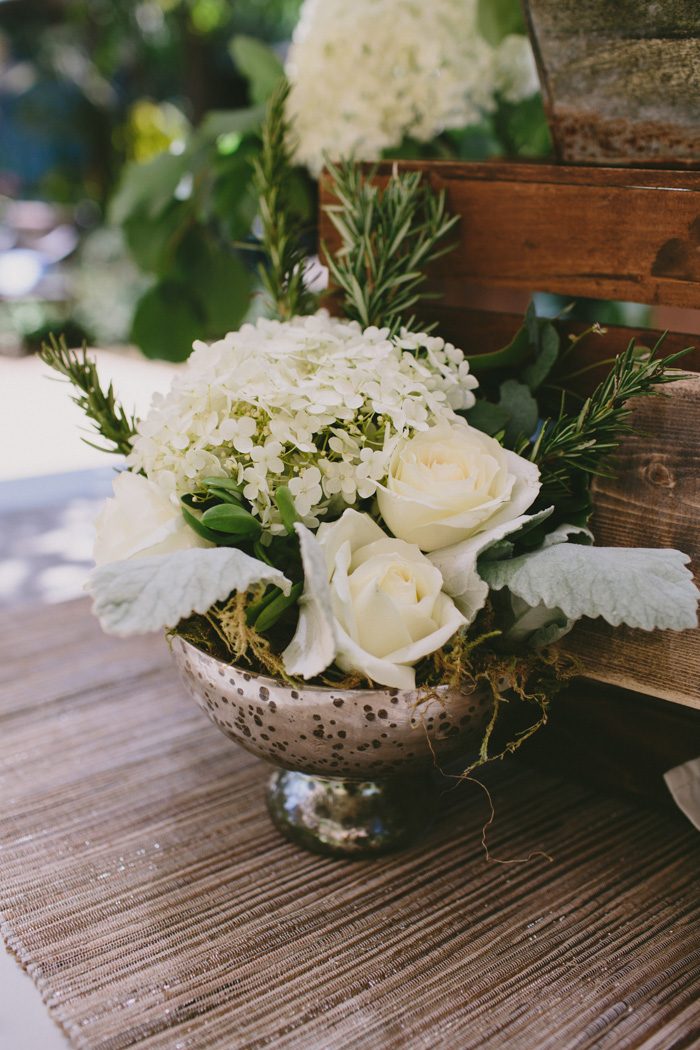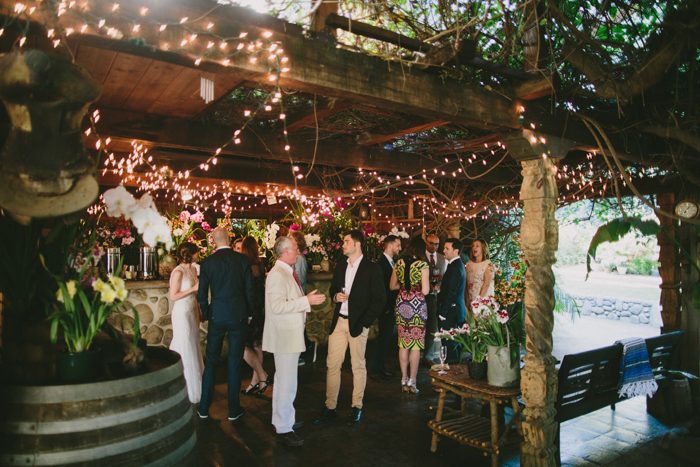 We gifted everyone hand-poured soy candles from Riles and co. Keeping with the natural theme, we wanted to allow our guests to take home some of the amazing setting, so we designed a scent that captured the local flora and have those out.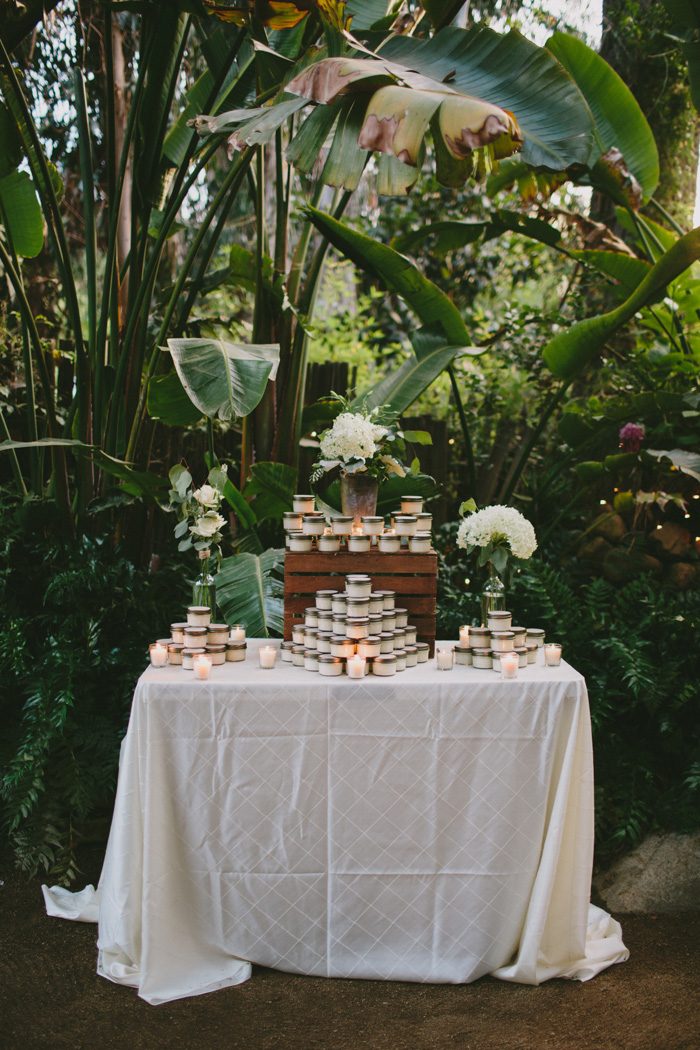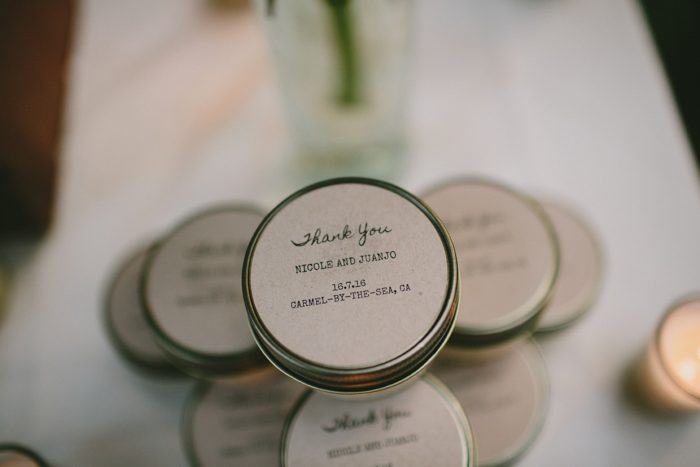 The whole day was memorable, having friends and family travel from thousands of miles away to be with us was incredible. Most memorable though would probably be the dancing at the reception. We had been worried that because there were so many guests that didn't know each other, that it may be weird, but everyone came together and danced together and even tossed us in the air together!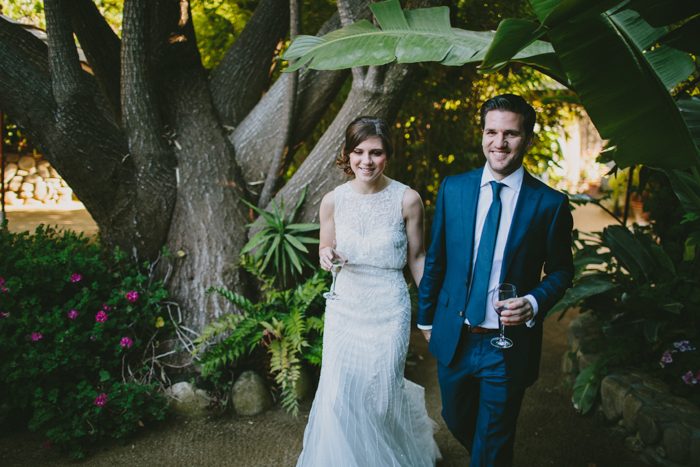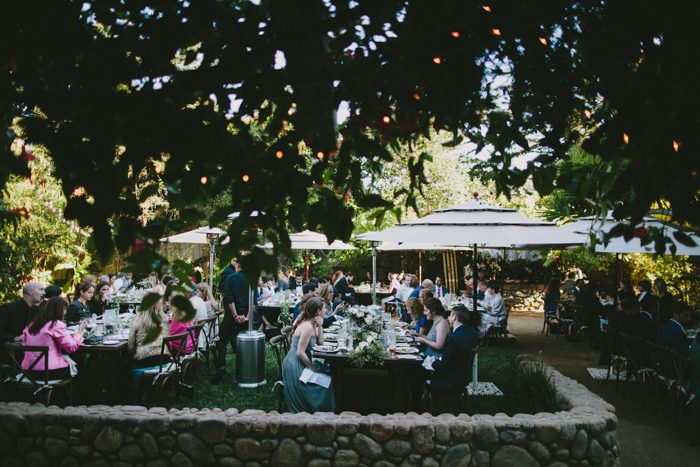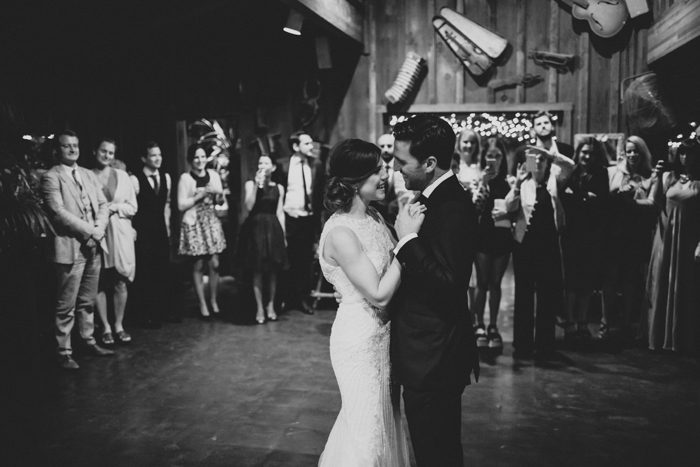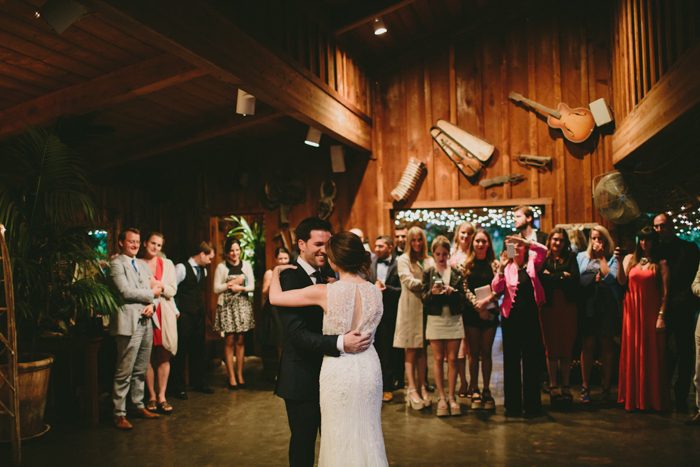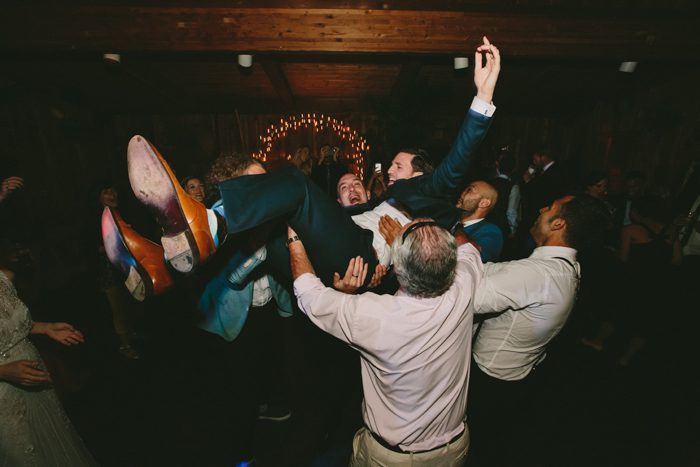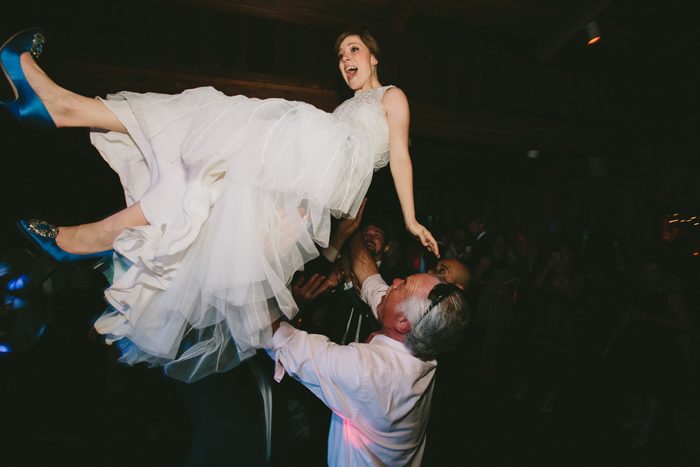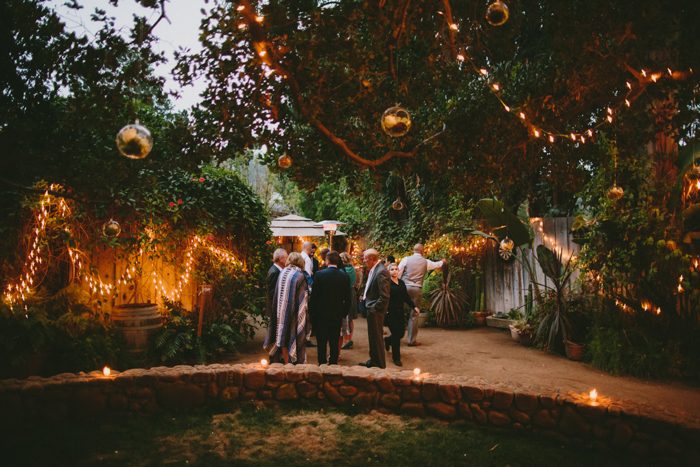 Congratulations to Nicole and Juanjo, and a big thanks to Junebug member Sun + Life Photography for sharing this lovely wedding with us! If you loved the natural look of Nicole and Juanjo's wedding, you have to see Lexi and Lee's naturally stunning Texas wedding at The Greenhouse at Driftwood!