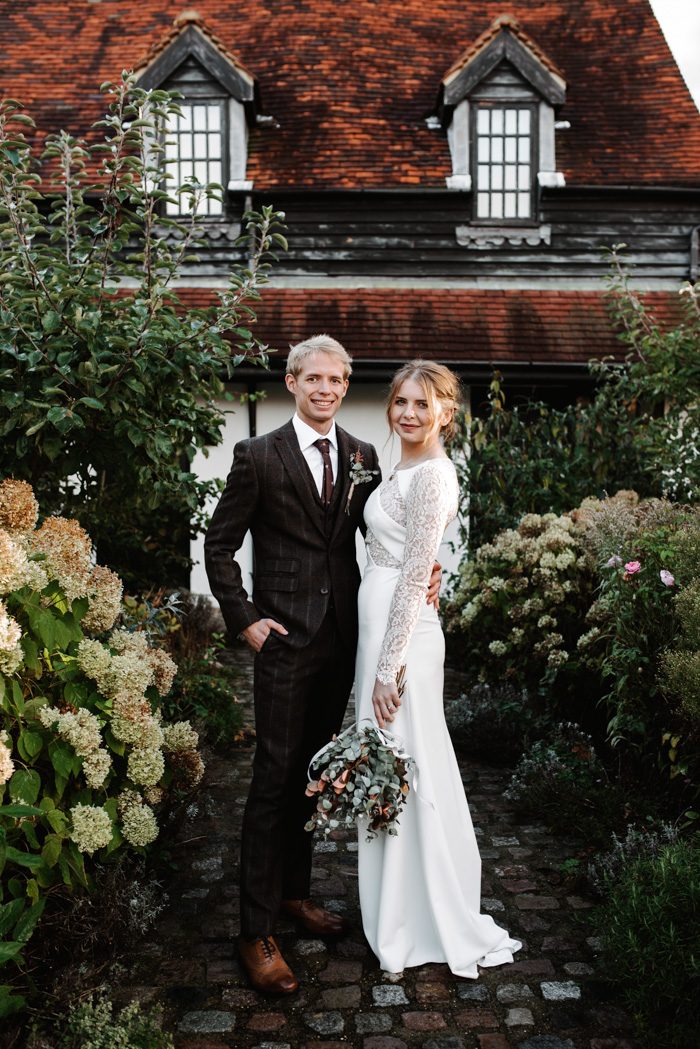 In keeping with the quaint, country inn vibes of The Crown Inn, Rebekah and Joshua created a cozy wedding day that was equal parts traditional and totally unique. After exchanging vows at St. Mary's Parish Church, the couple joined their guests for a cocktail hour at the inn and then treated everyone to a simple reception with a meal, a few toasts, and a first dance. Between events, Rebekah and Joshua cozied up within the gardens of the venue and along the cobblestone streets of the village for the sweetest portraits captured by Taylor Hughes Photography. We adore that, although they opted for a traditional church wedding ceremony, the couple had a non-traditional, dinner-party style reception that included DIY centerpieces, bunting, table numbers, chair cushions, and sweets bar. Every detail of this wedding was thoughtfully designed to show the couple's laid-back and romantic style, and perfectly complemented the rustic feel of their cozy inn venue.
The Couple:
Rebekah and Joshua
The Wedding:
The Crown Inn, Amersham, United Kingdom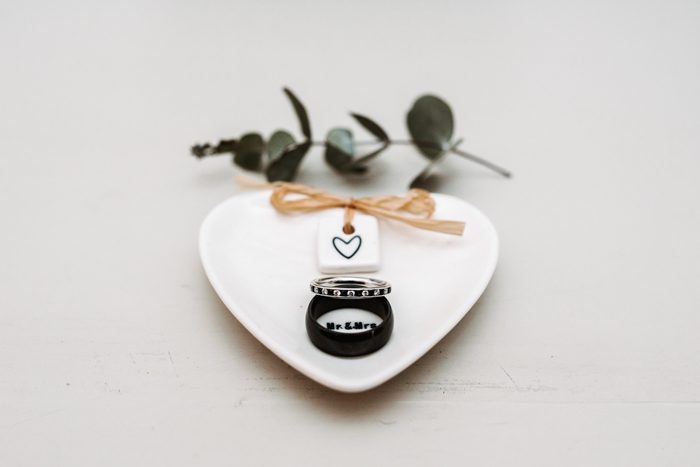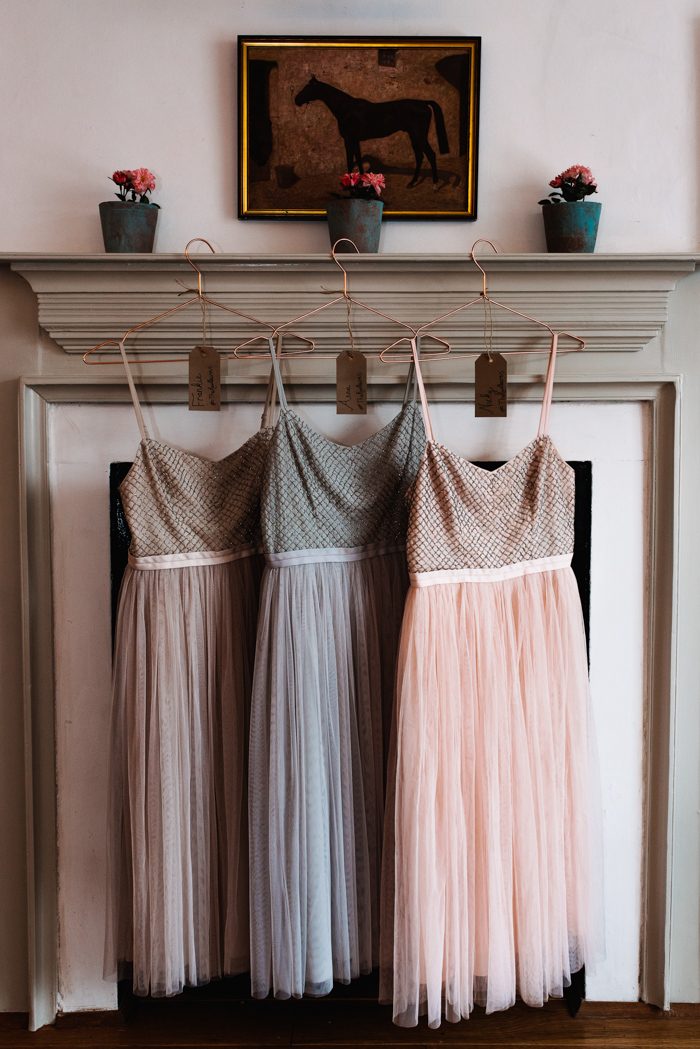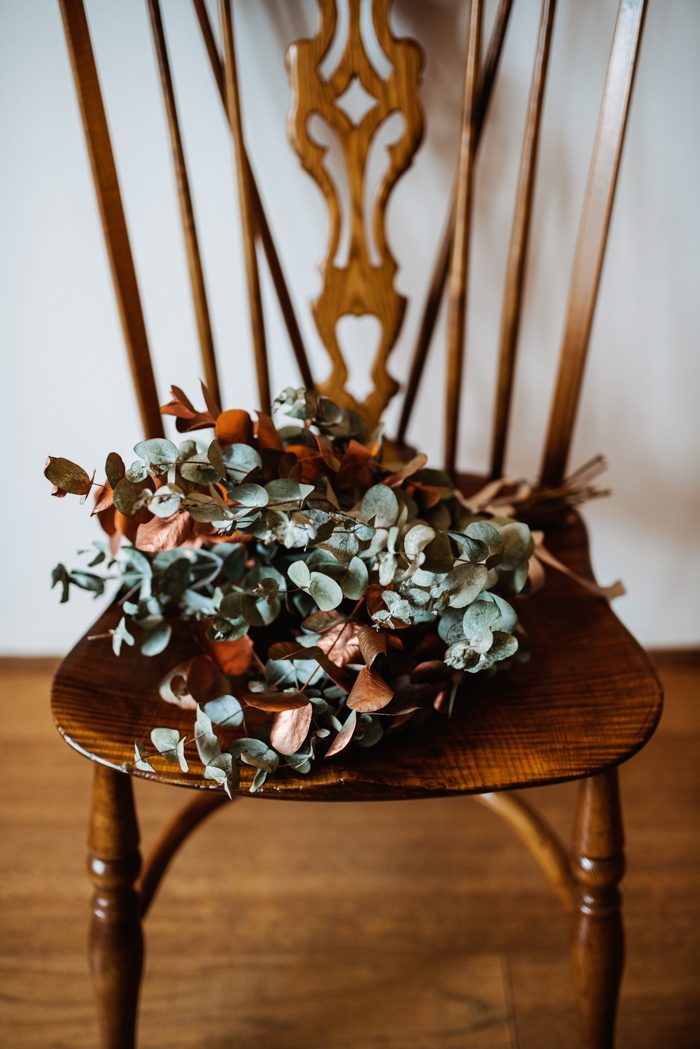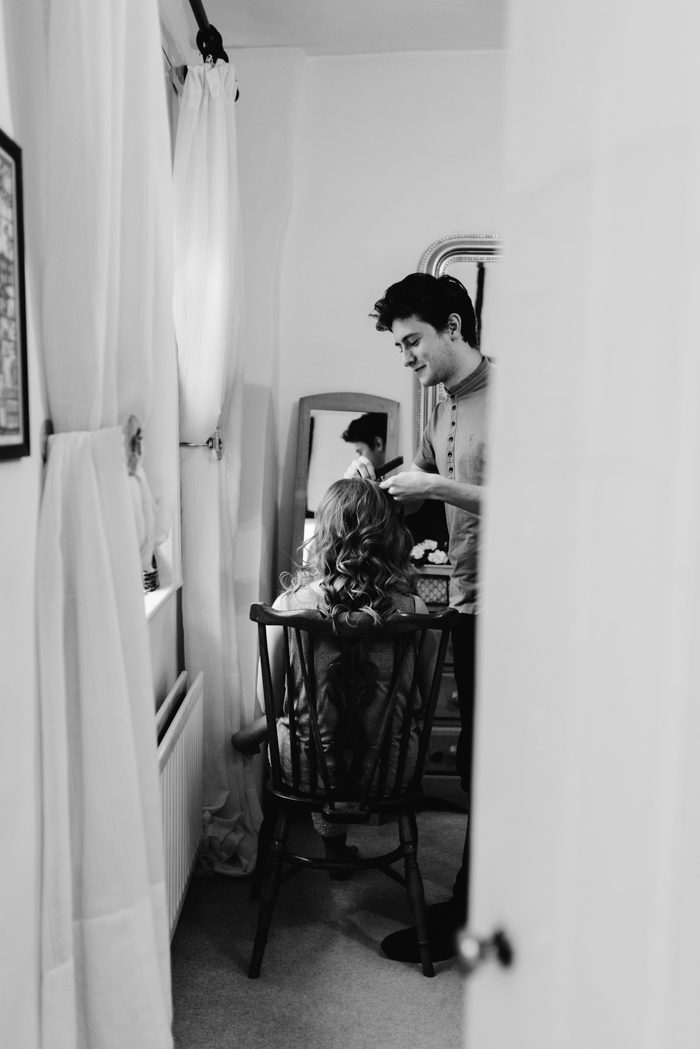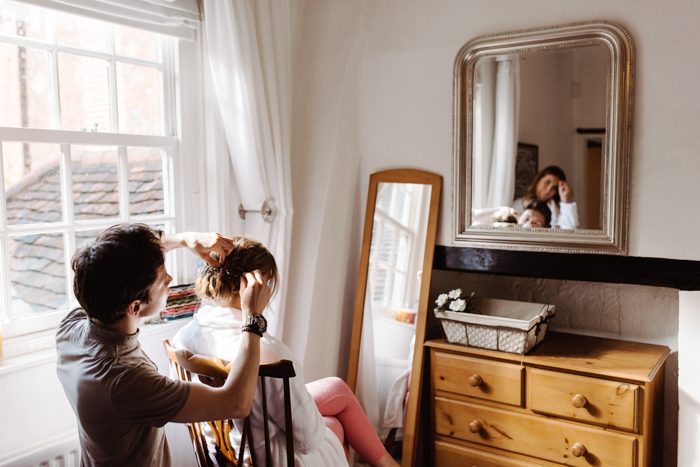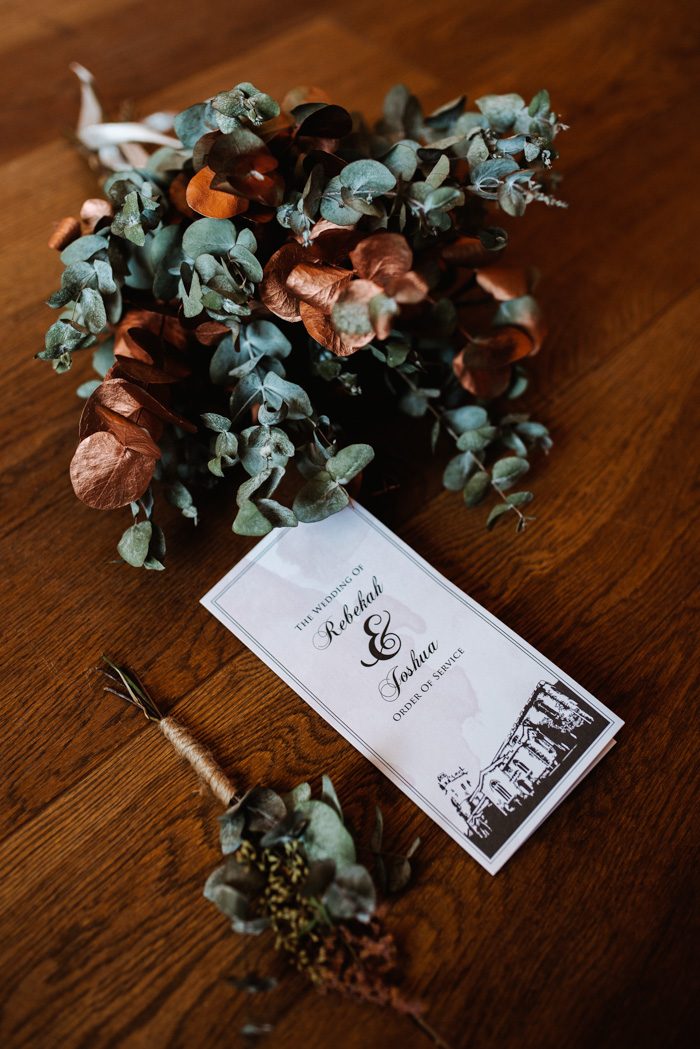 We did a lot of research and venue visits around the Home Counties, close to where we live. We then happened to visit Amersham Old Town for a coffee and fell in love the quaint village and cobbled streets. After googling a bit further, we came across a small, luxurious inn on the high street that did weddings. What was great about the venue is that is was cozy and charming!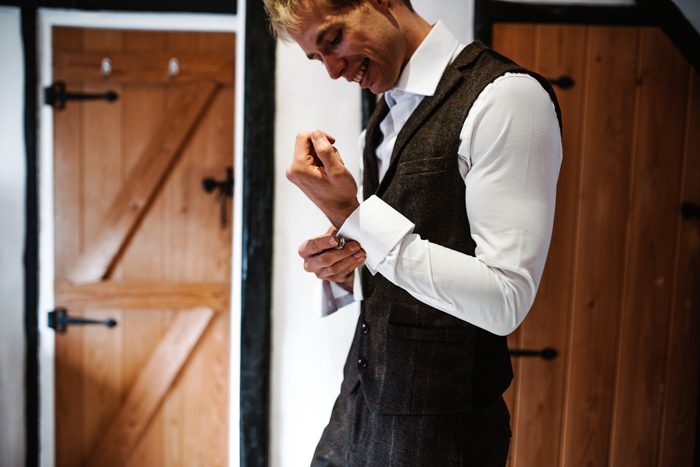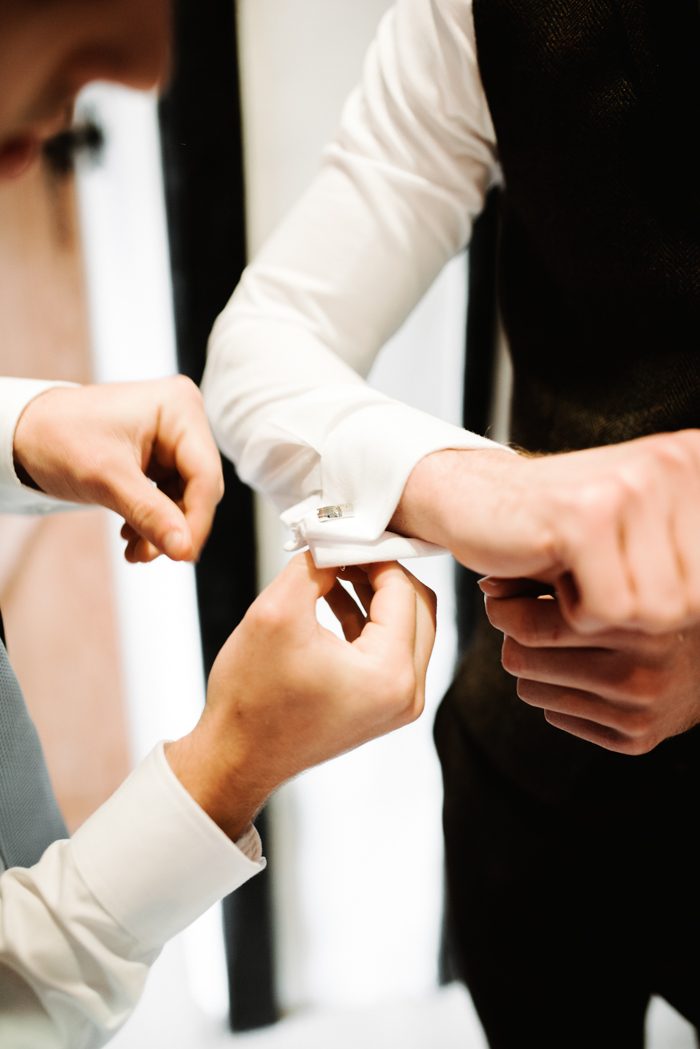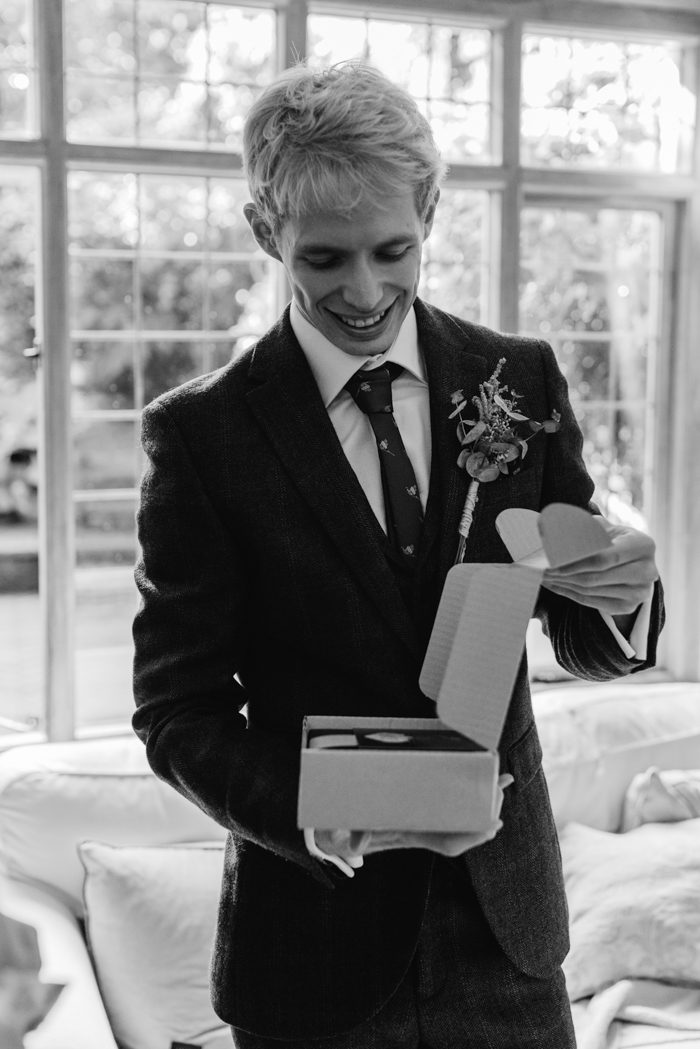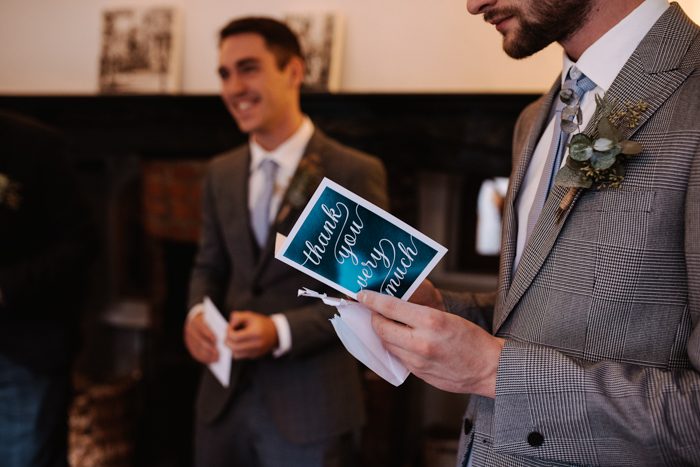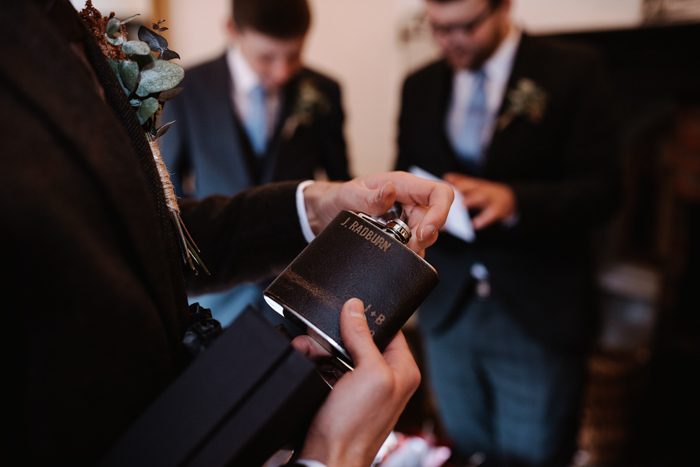 The venue also did not do wedding packages, so we were able to customize our day and make it our own. We found with a lot of venues were priced per person and that was something I was not looking for. I wanted to customize my day and have it how we wanted it. It was then a bonus that the village church happened to be opposite the venue.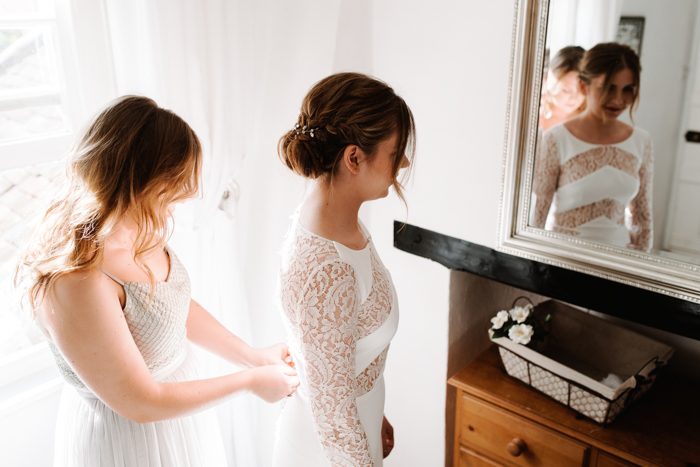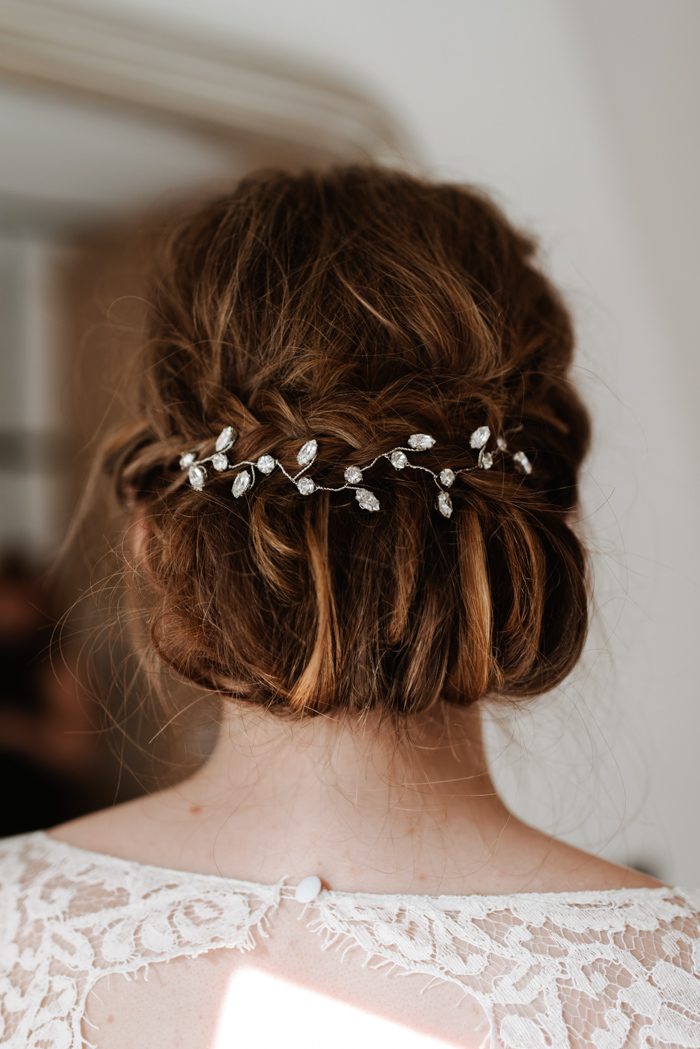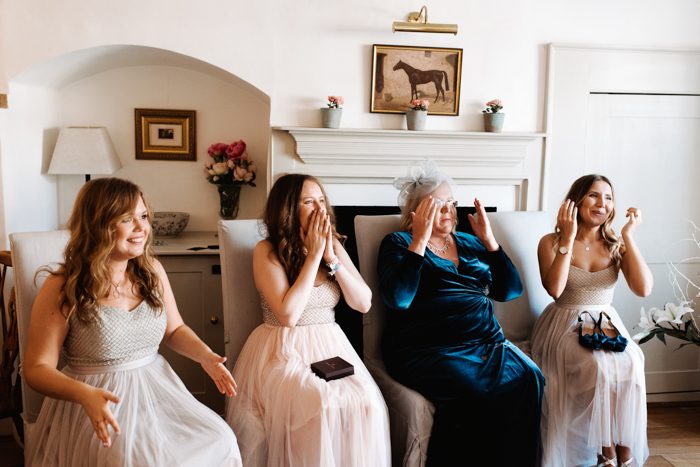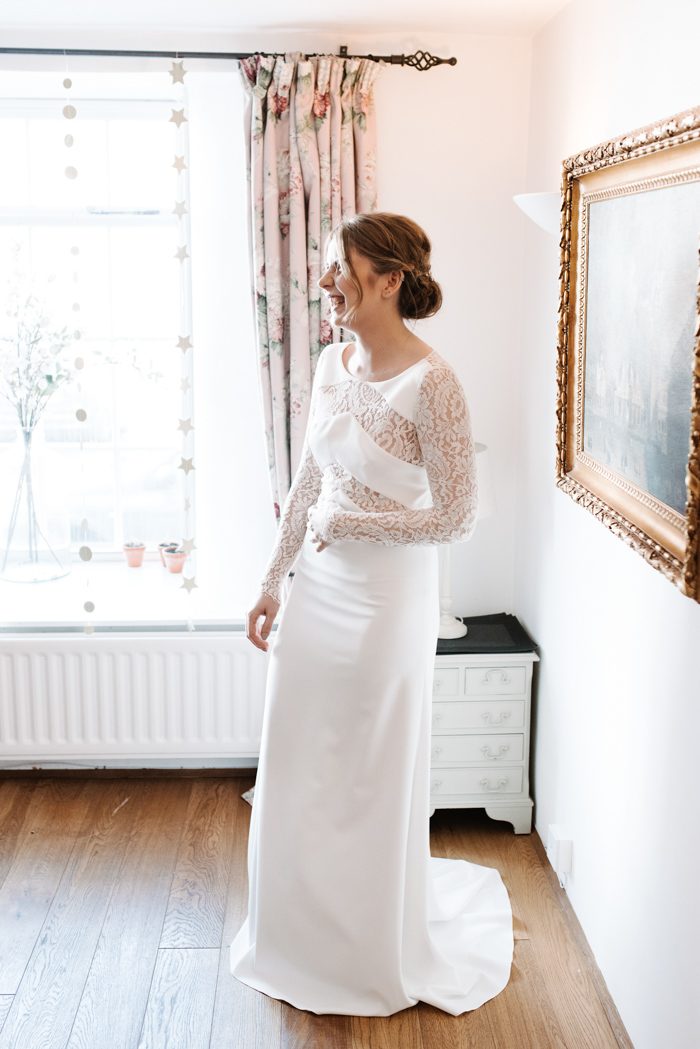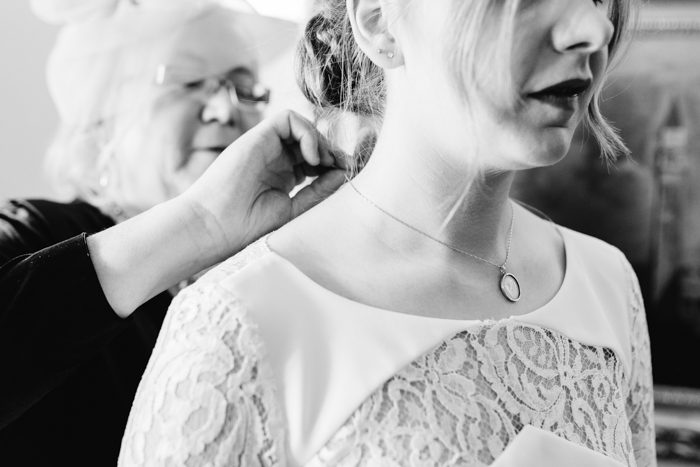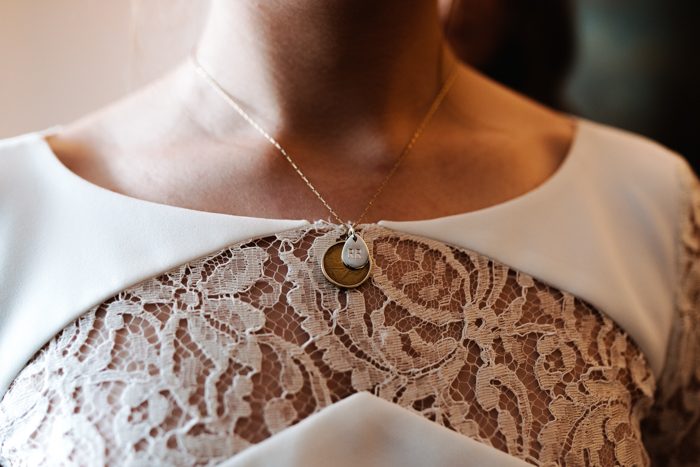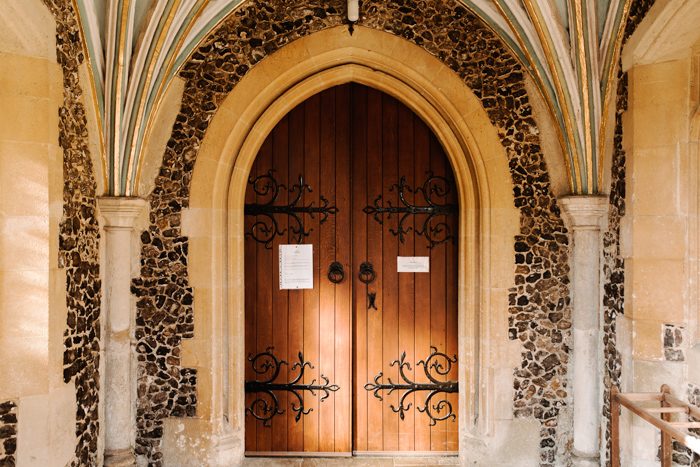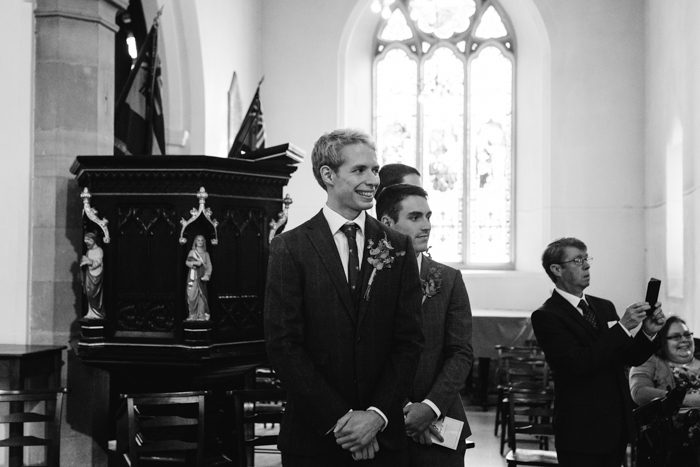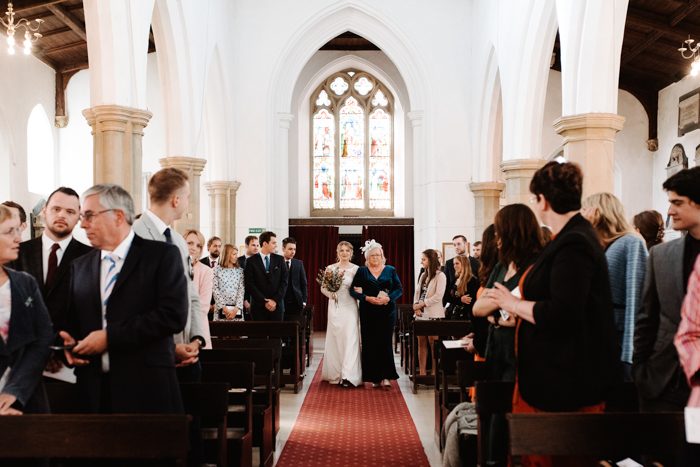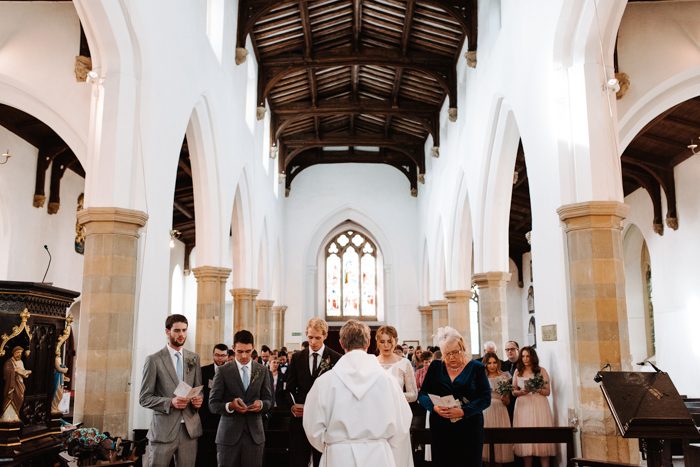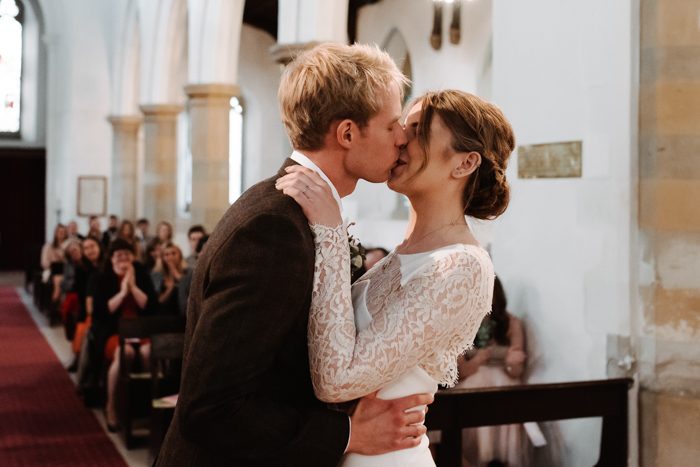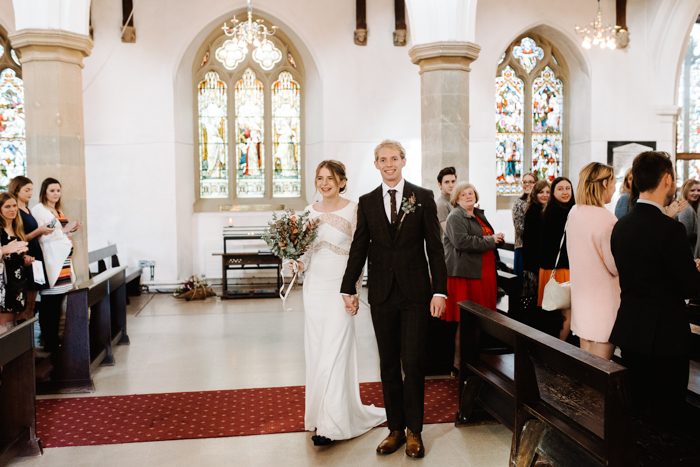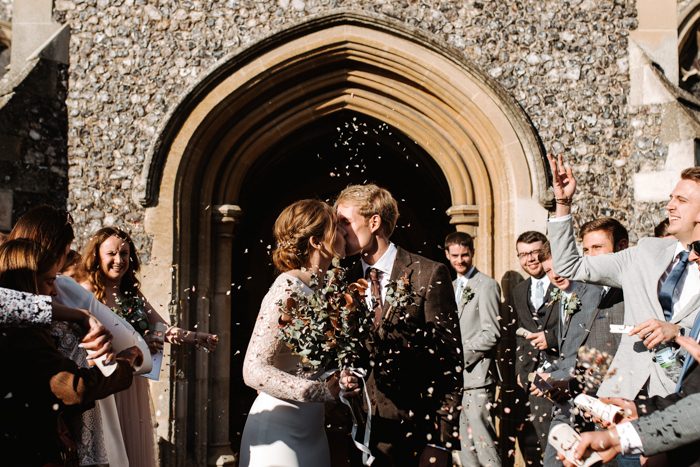 Walking out of the church for the first time as a married couple and having a minute to ourselves before the guests followed us out was the most memorable part of the day. It was nice to have a minute alone together as a married couple and let the feeling sink in that we finally tied the knot. I also loved walking through all our guests being showered in confetti!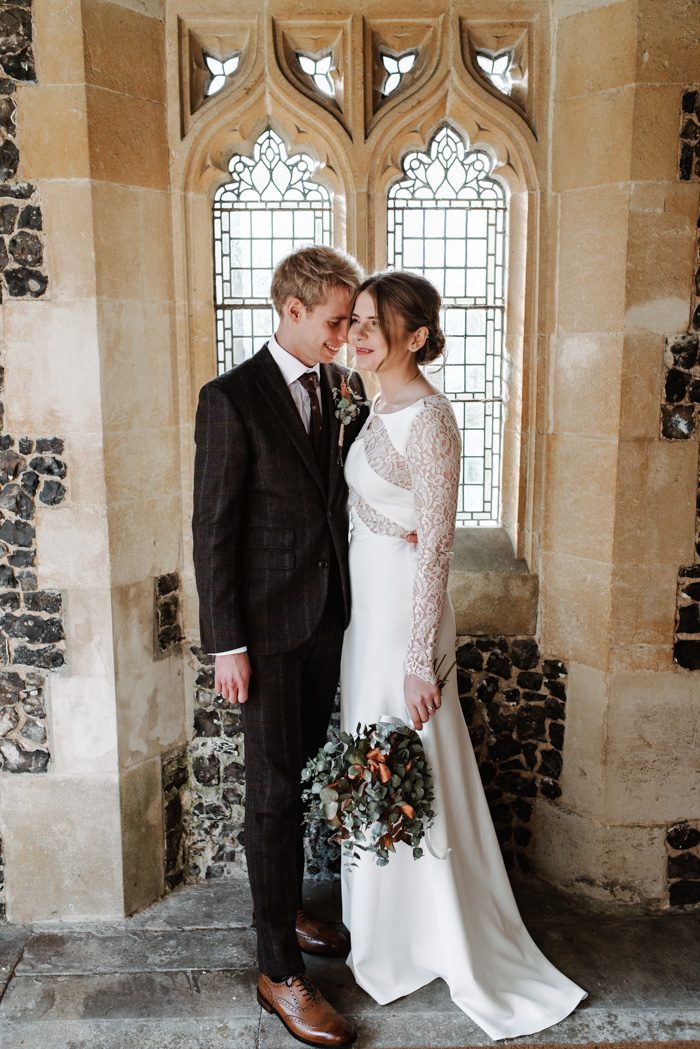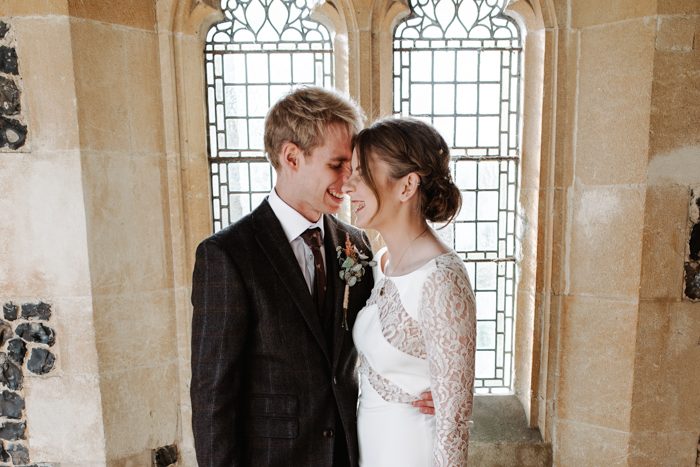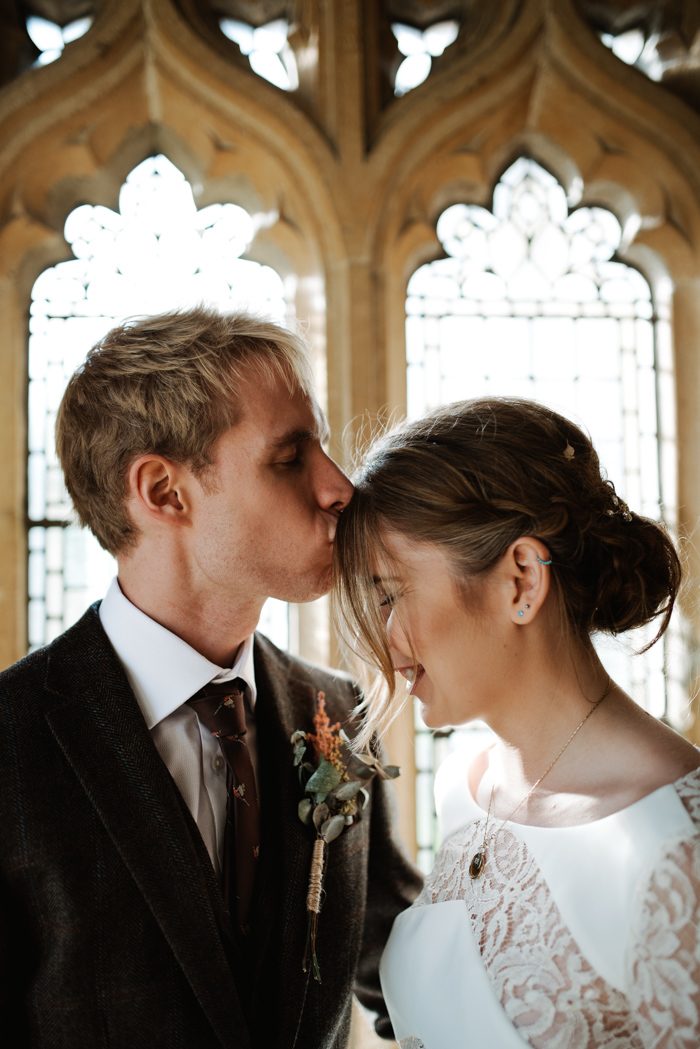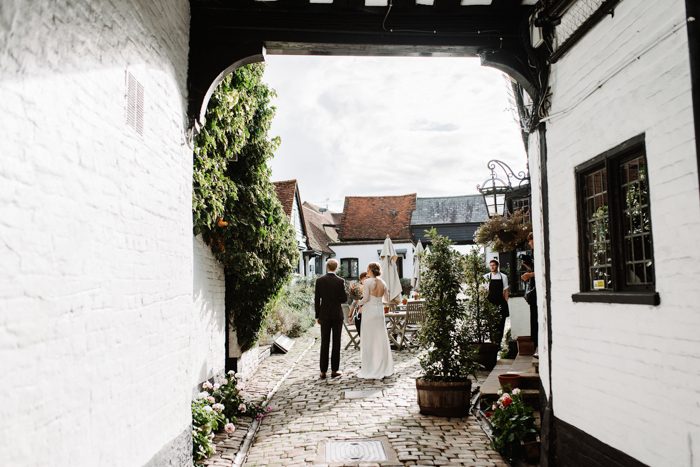 My beauty look was simply an enhanced natural look. I wanted my makeup to look natural but with that added glow to make it more special than everyday makeup. I loved my wedding dress, and wish I could wear it every day. It was everything I wanted: simple, elegant, stylish. My hairpiece was my something borrowed as it was from a girl at work who had it in her hair for her wedding.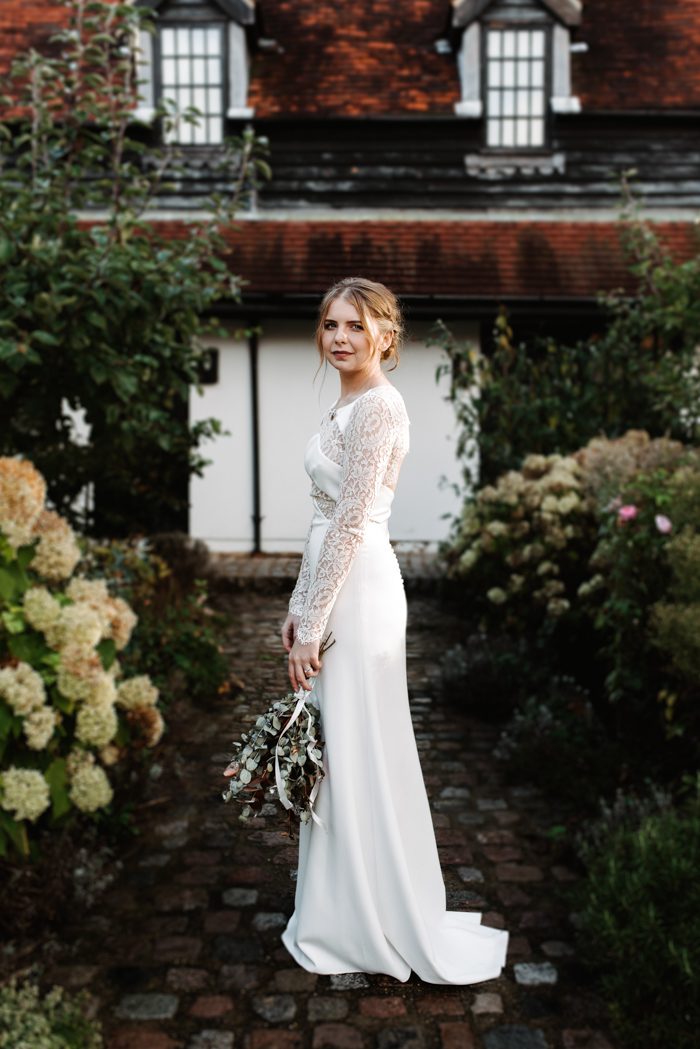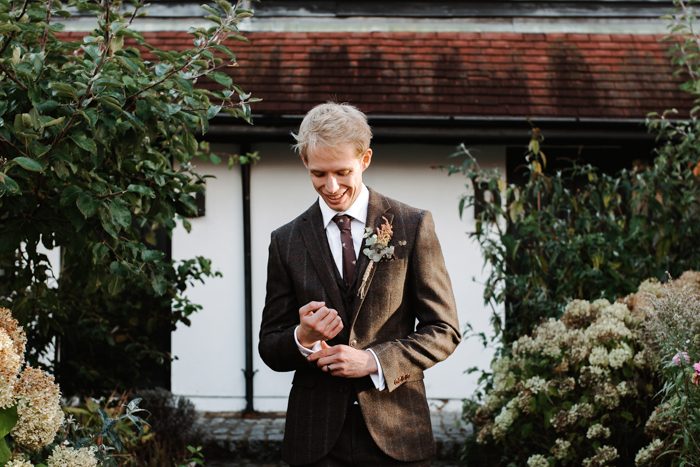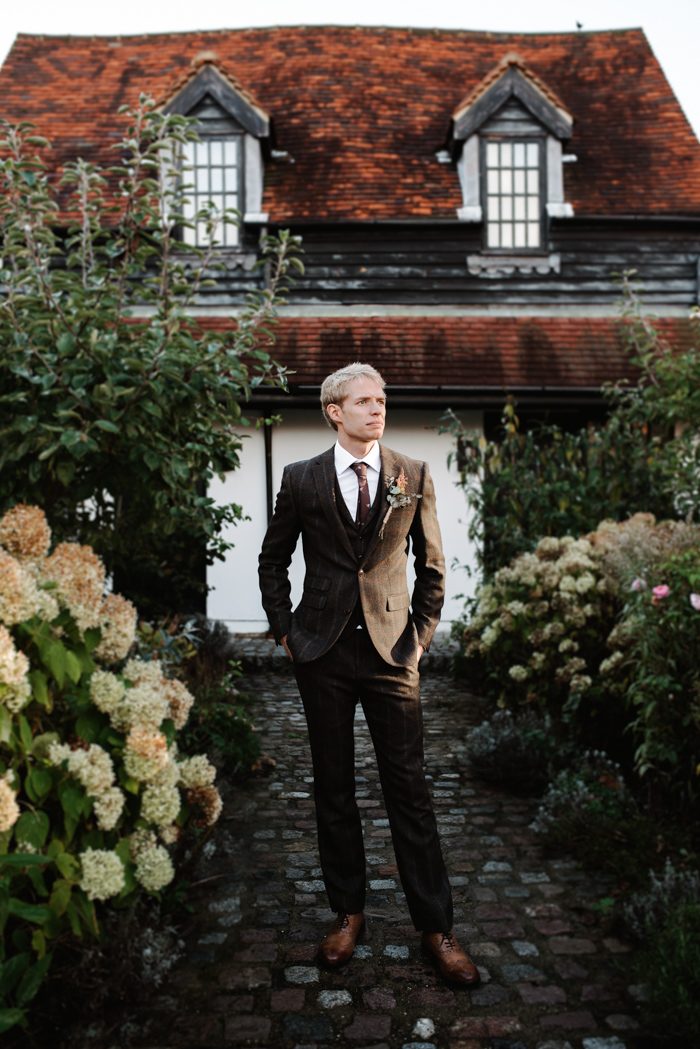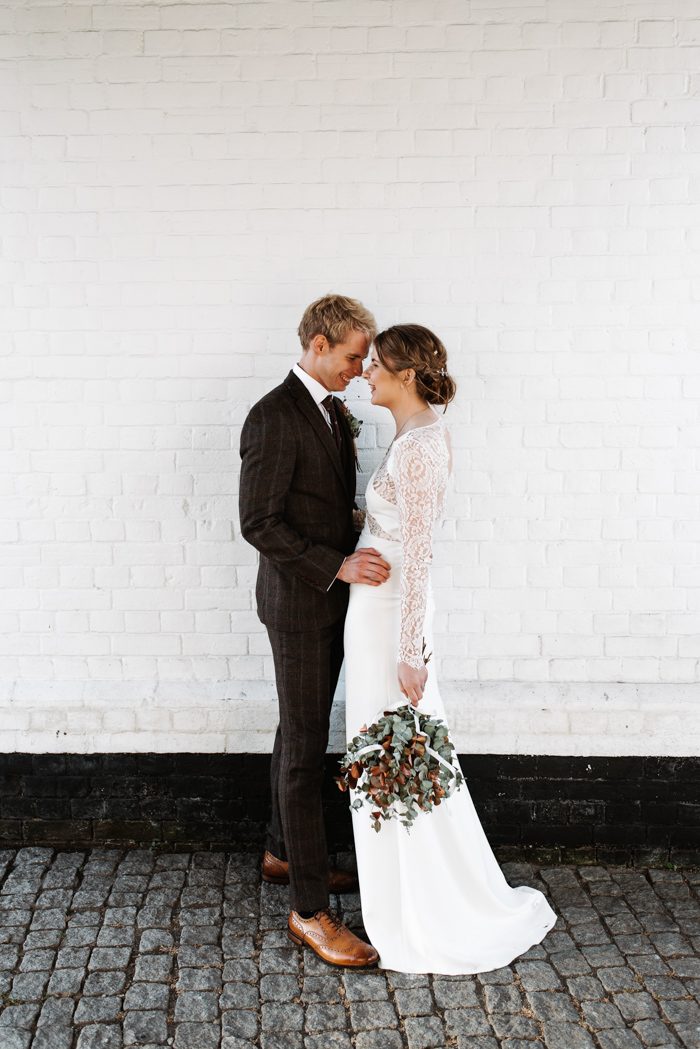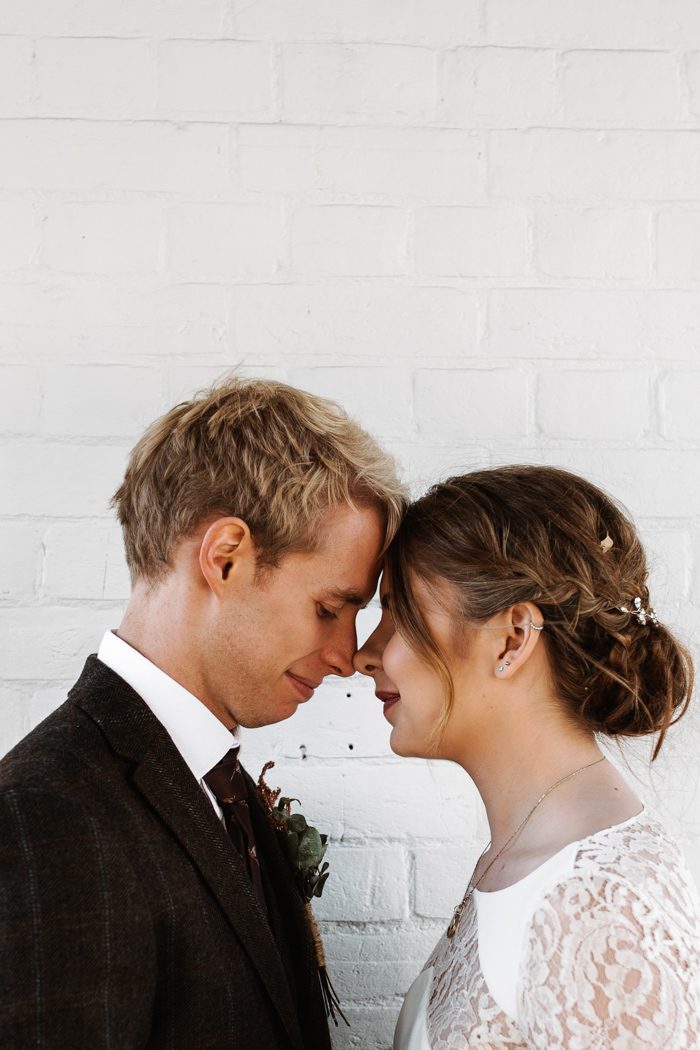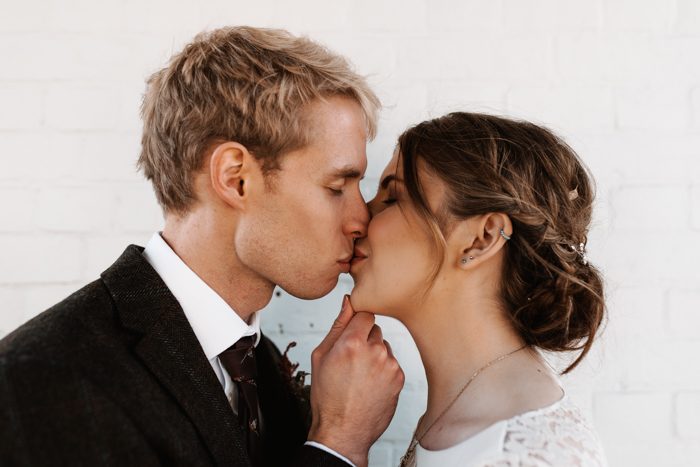 Our best advice: always budget for going over budget! I know this is a cliché but it is good advice. This is something I was told to do and I'm so glad I did because some things did cost more than I had originally planned. Also, I have both bride and groom come up with one item they really want and not compromise on but then compromise on everything else (if it's needed). For me, my dress was something I didn't want to compromise on and, for Josh, it was the cake. The fact that we each had one important thing made our day extra special!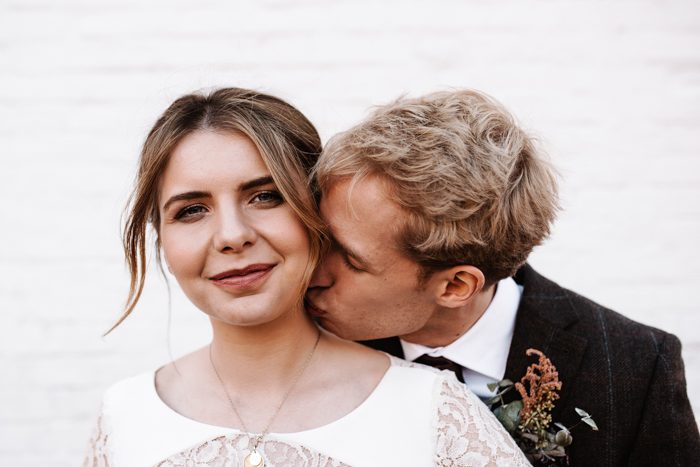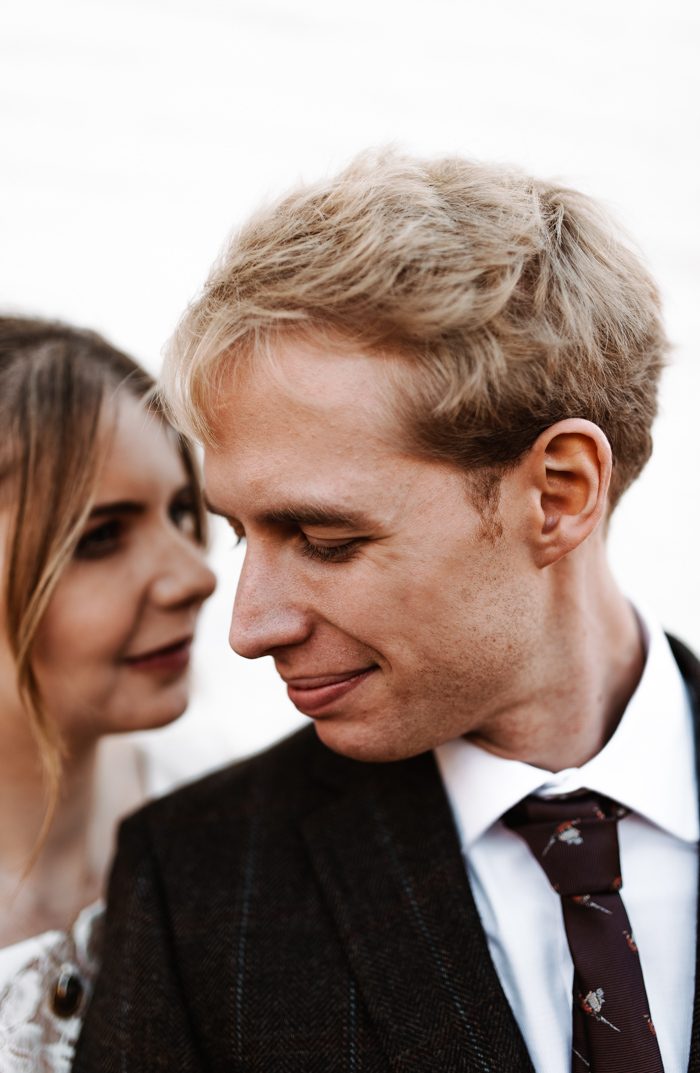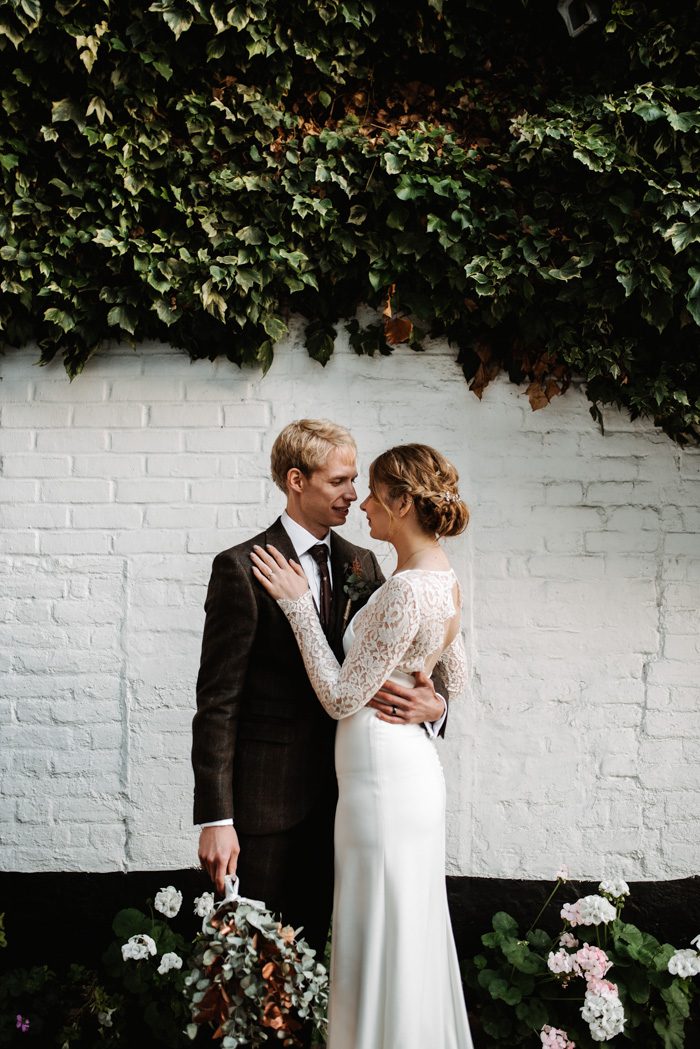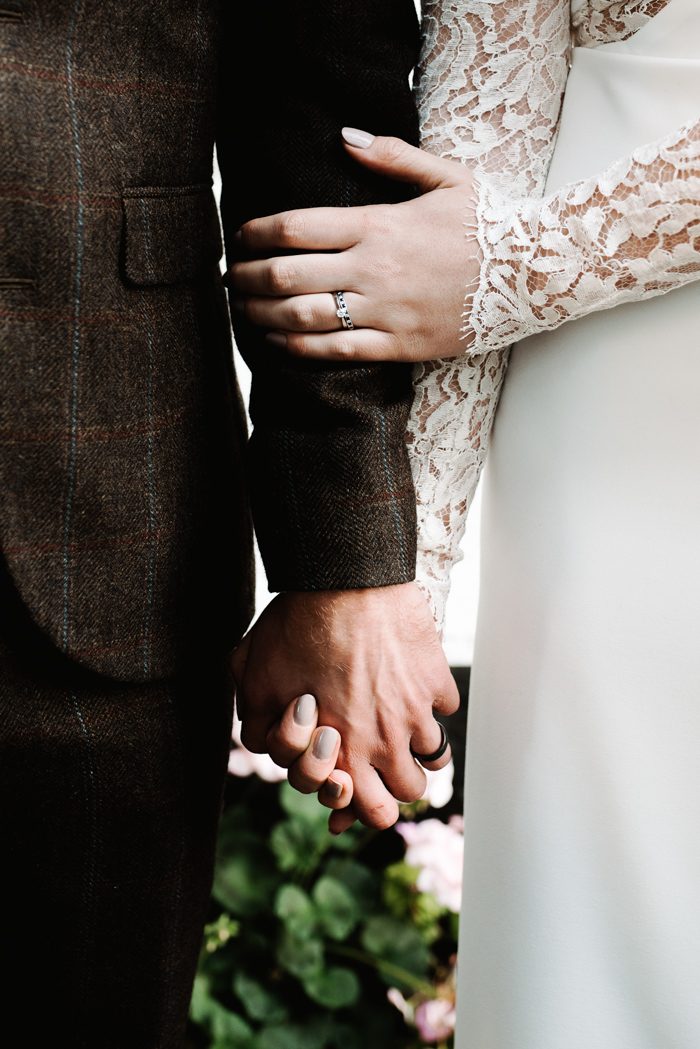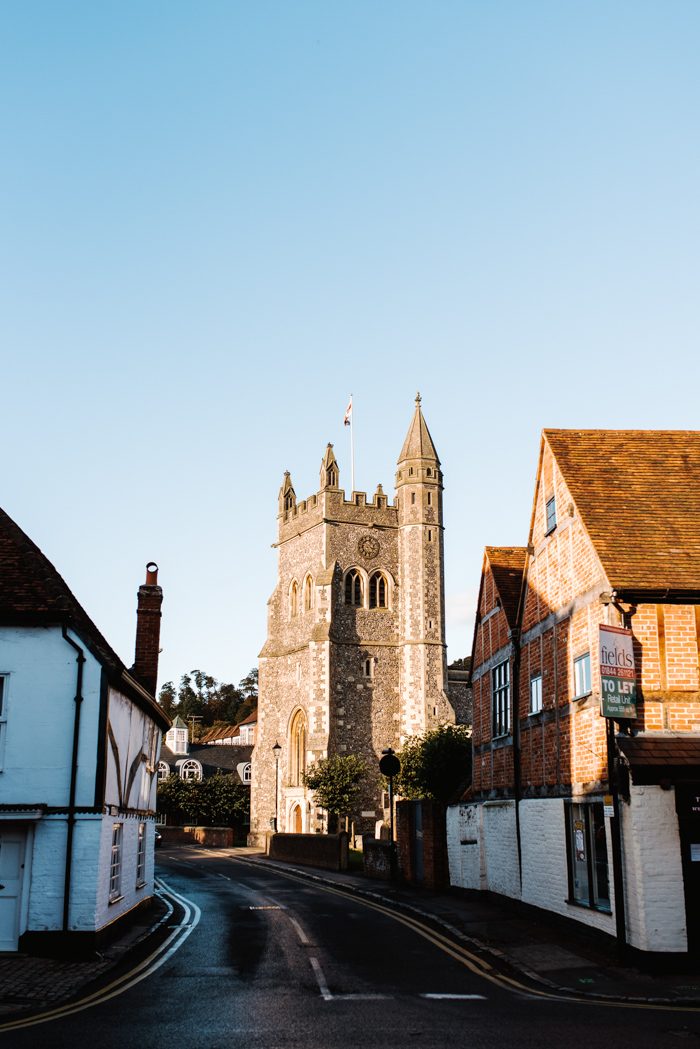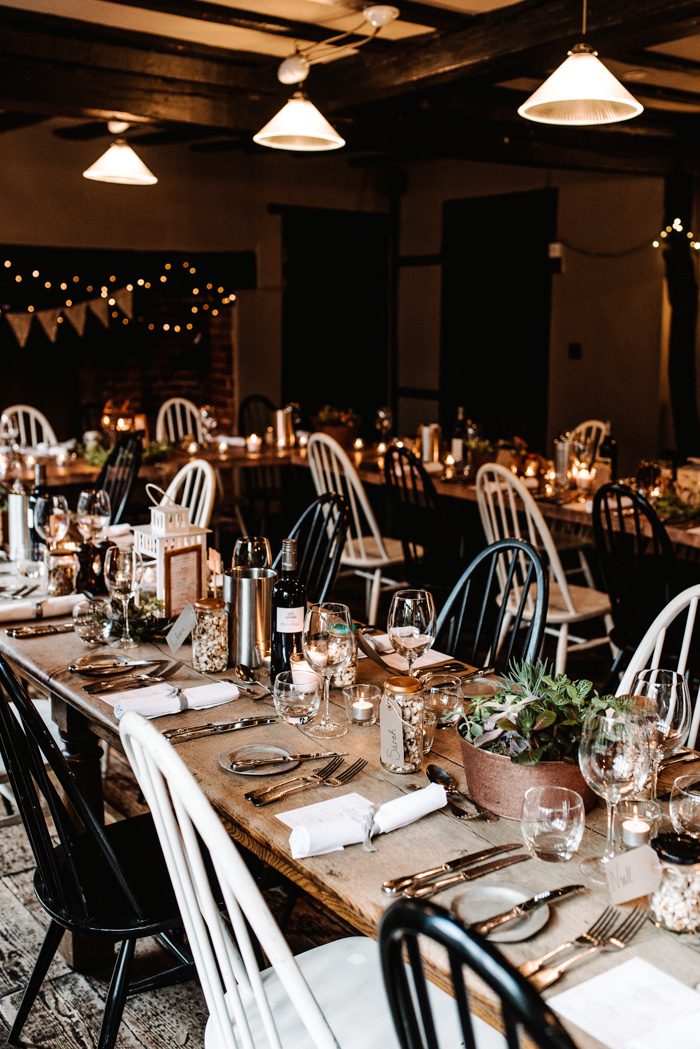 We gave each of our guests a mason jar filled with popcorn. When we started dating, we had a film night together every Friday and, more often than not, it was accompanied by popcorn.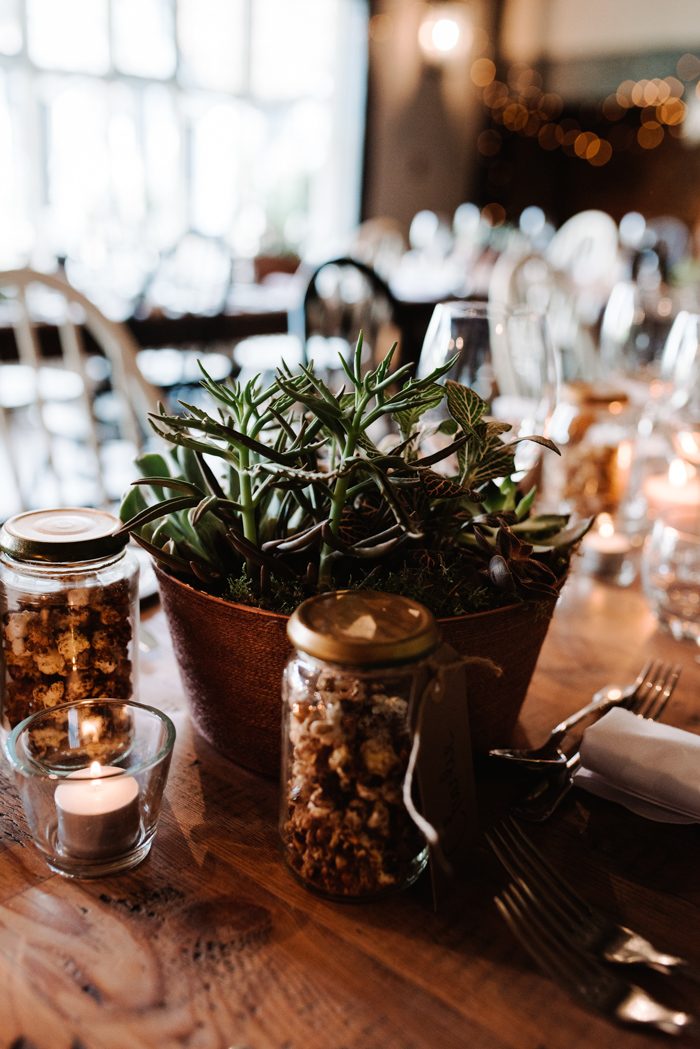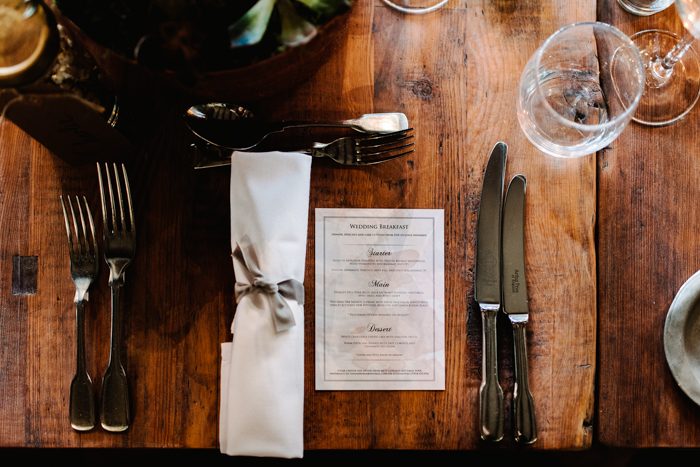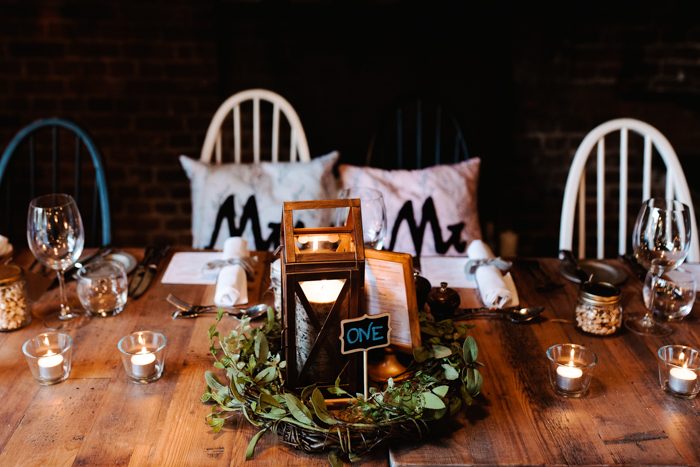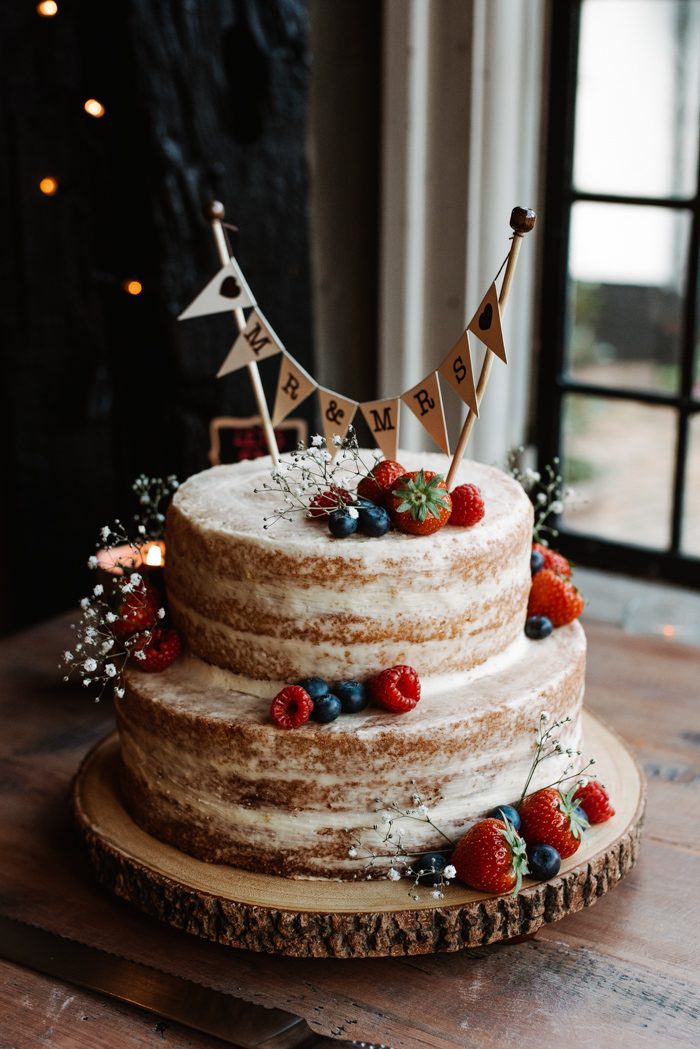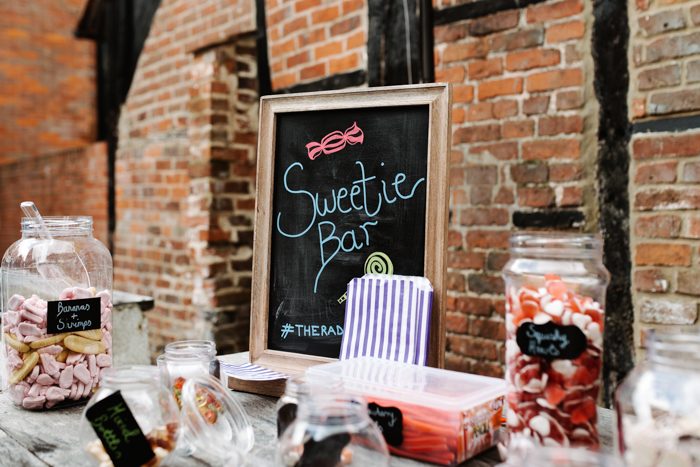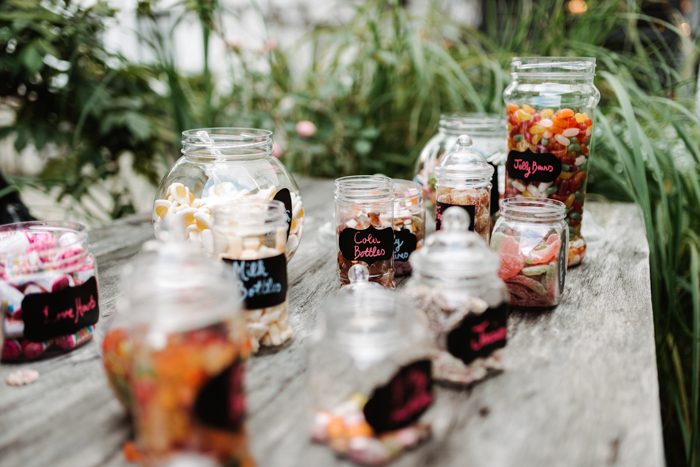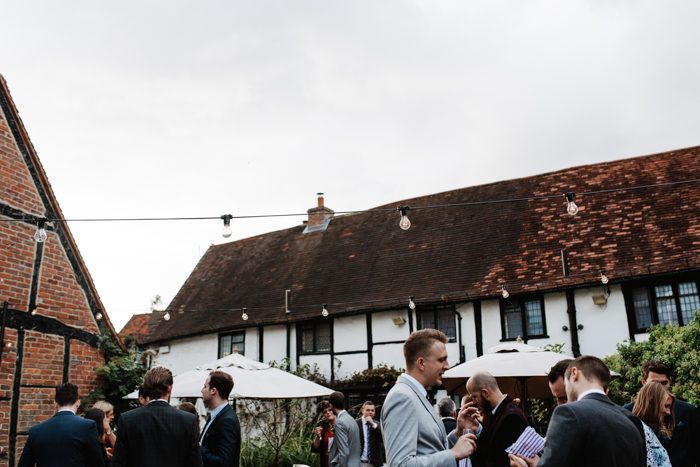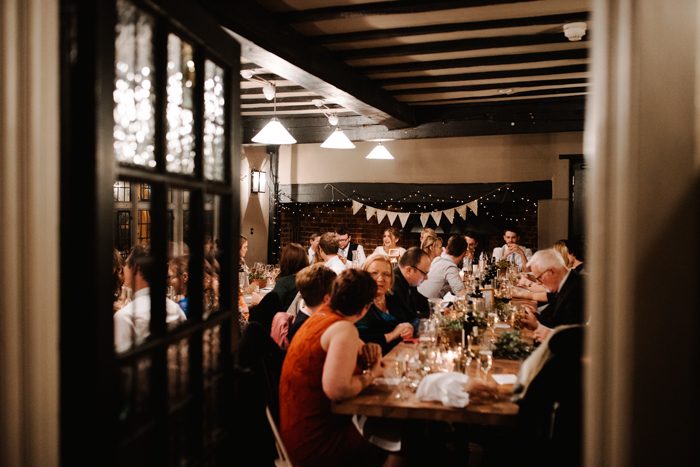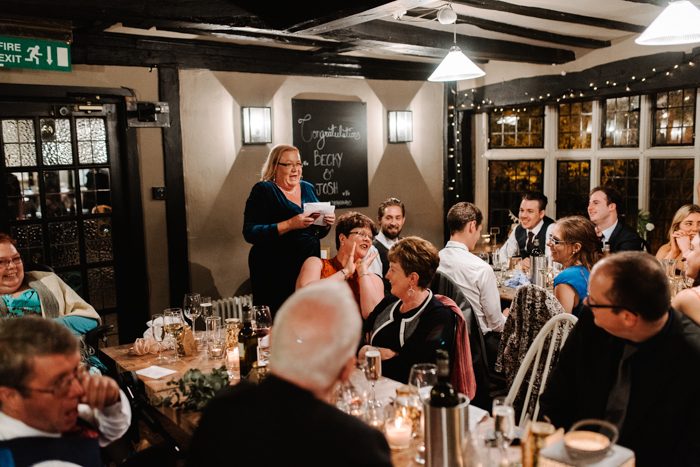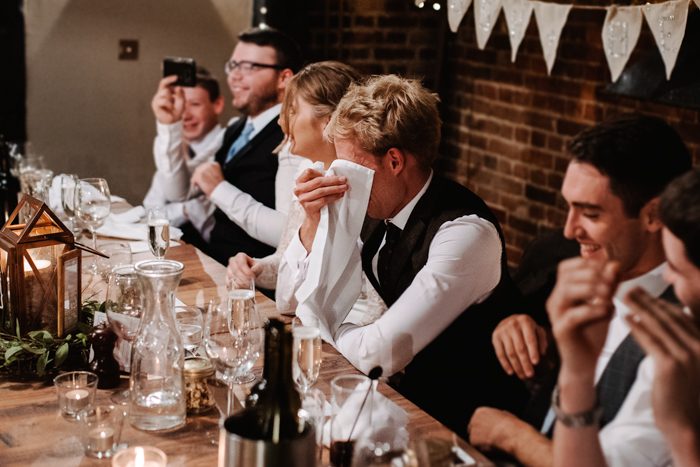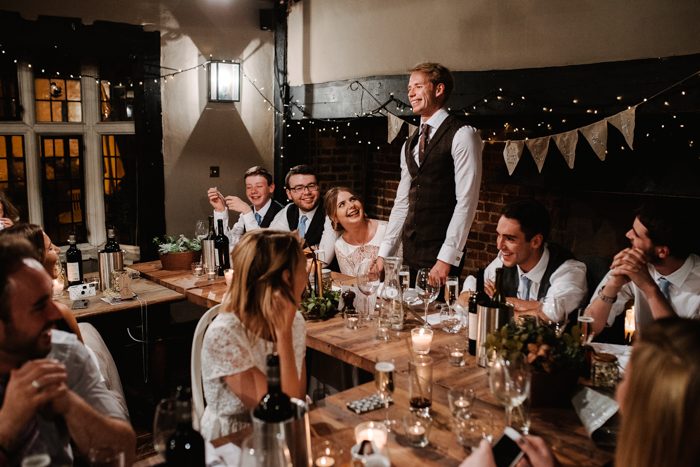 Processional – "Bridal Chorus" by Wagner
Recessional – "The Wedding March" by Mendelssohn
First Dance – "The Power of Love" by Gabrielle Aplin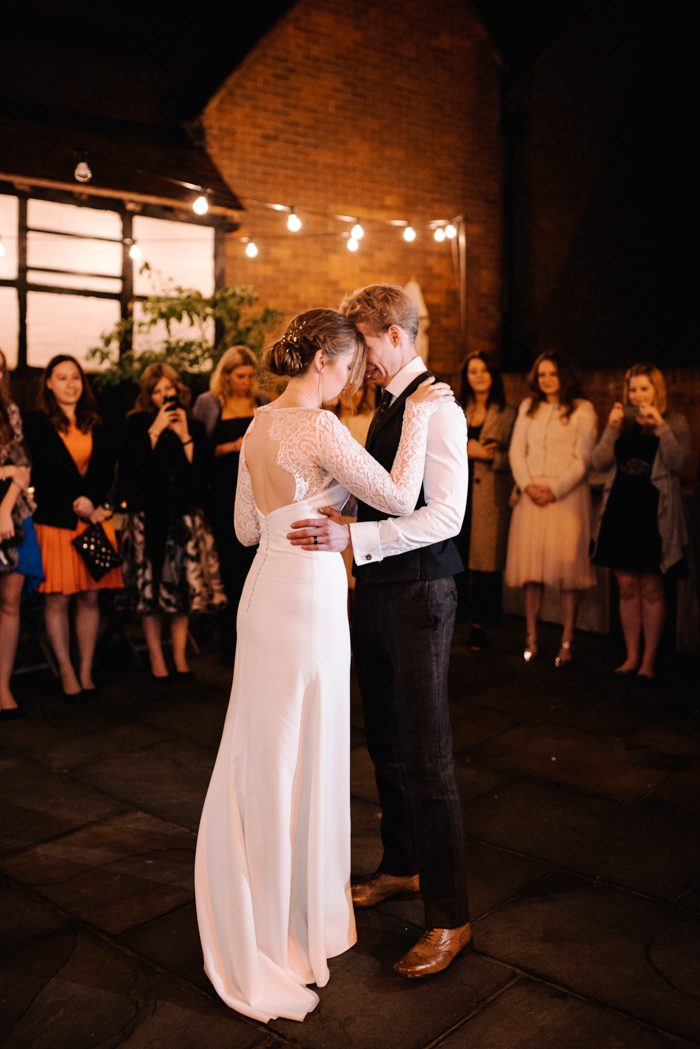 Our biggest congratulations to Rebekah and Joshua, and a big thanks to Taylor Hughes Photography for sharing this beautiful wedding at The Crown Inn with Junebug! If you loved the rustic charm in this wedding, then you'll love this Riversyde Manor wedding for its epic florals and boutique B&B charm!