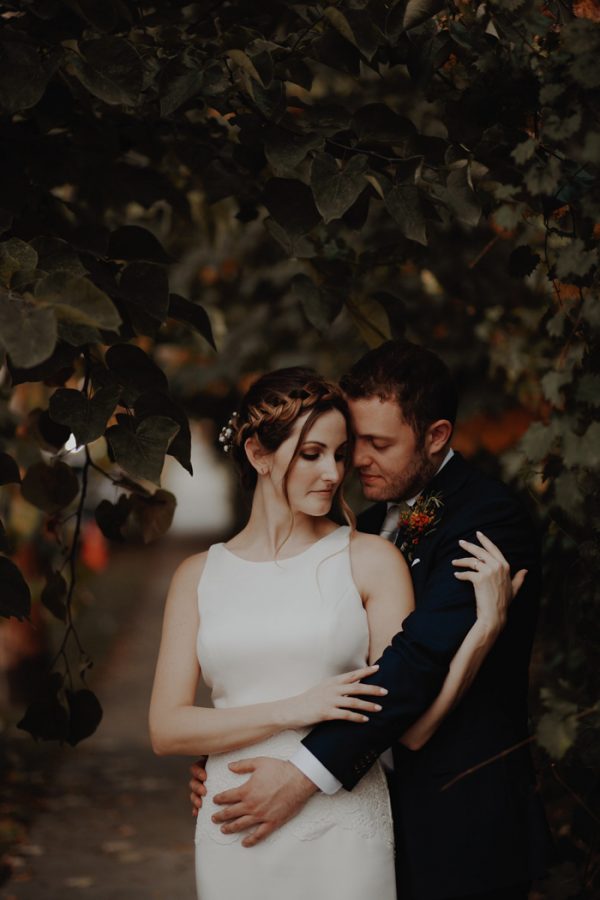 Chicago natives Nicole and Jay wanted to pick a destination wedding location that channeled their favorite cozy Southern vibes, so as soon as they laid eyes on Nashville's Riverwood Mansion, they knew it was perfect! The couple's wedding day included an emotional first look, an enchanting garden ceremony with a surprise for the groom, and a cool dinner party-inspired reception. We love how Nicole and Jay decked out their venue with tons of candles, a gorgeous DIY escort card display, and a neutral color palette with pops of coral! Photography Anthology captured every moment of Nicole and Jay's wedding beautifully, including their super colorful couple portraits on the streets of Nashville.
The Couple:
Nicole and Jay
The Wedding:
Riverwood Mansion, Nashville, Tennessee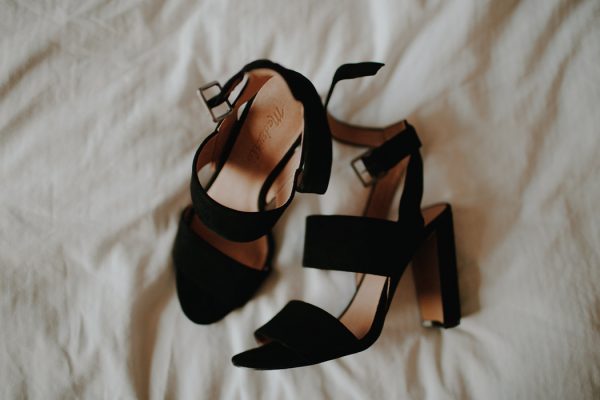 We really wanted our day to be completely authentic to who we were. We're not very traditional and decided to leave a lot of wedding traditions/expectations out because it didn't feel like us. At the end of the day we wanted a party more than a wedding and that's exactly what we got. We wouldn't have changed a thing!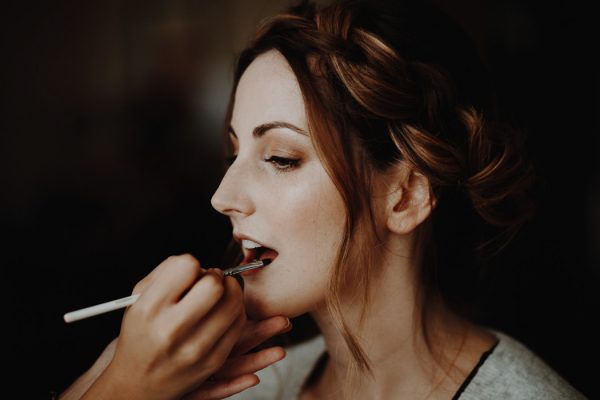 For my hair and makeup, I knew I wanted a more bohemian, and soft look. Hannah did an amazing job on my makeup going natural but still highlighting my best features. She nailed my braided crown. It was everything I was looking for and the soft wavy pieces around my face were perfect. Jay had roses delivered to the room while I was in hair and makeup and we ended up using the baby's breath from that bouquet to top off the ethereal vibe of the braid.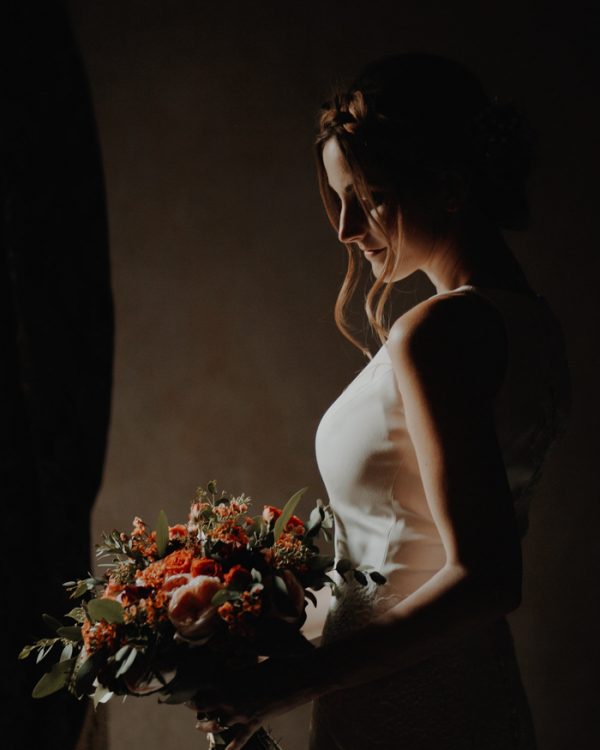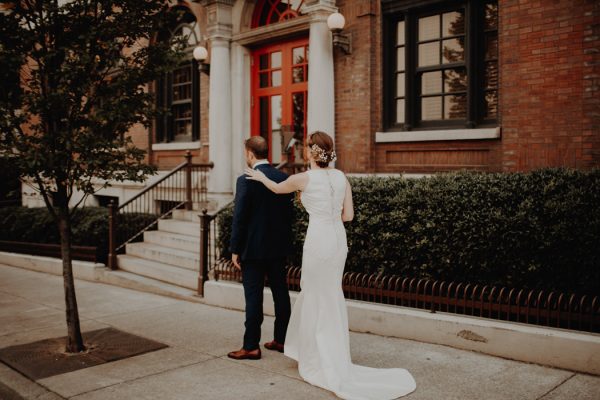 Our first look was really special. I hadn't seen Jay since earlier that morning and throughout the day I couldn't stop wondering what he was doing, how he was feeling, etc. I started to get a bundle of anxious excitement in my stomach as my hair and makeup was finishing and all I wanted to do was see him. As soon as I came around the corner and saw him standing at the end of the street, all my anxious energy melted and I was so excited to finally see him. When he turned around, the look on his face is something I'll remember forever. He made me feel like the prettiest woman in the world.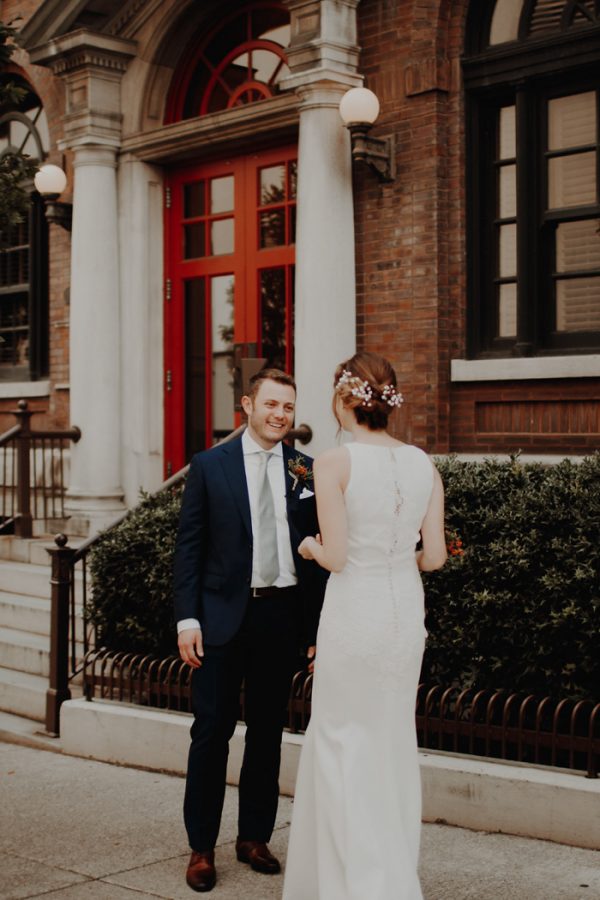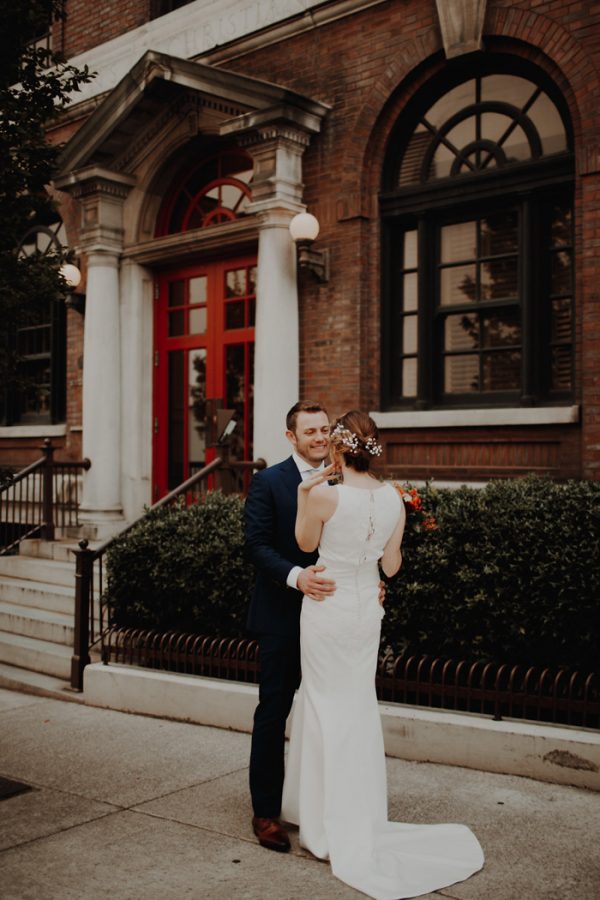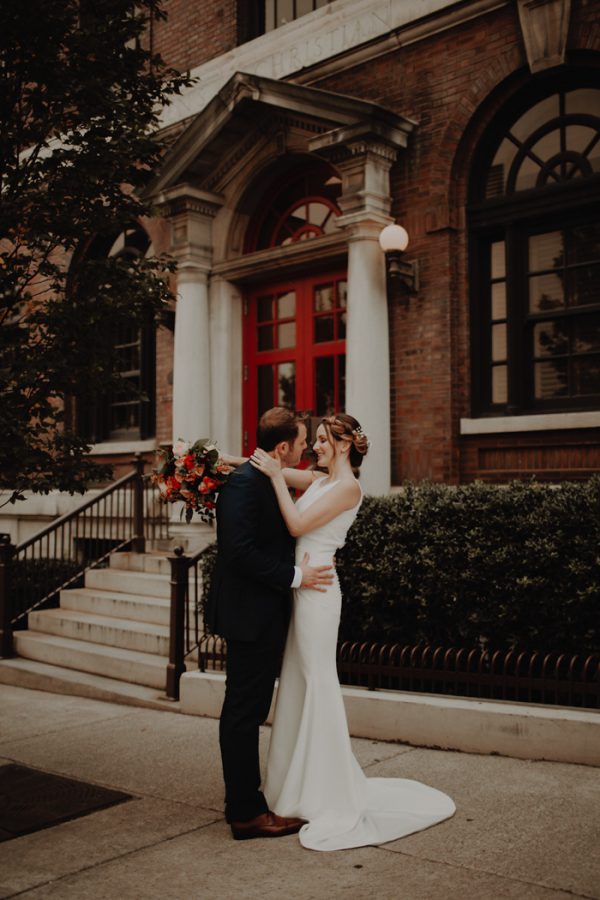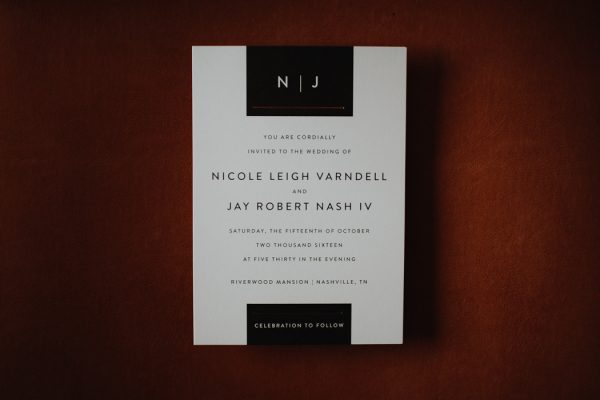 We live in Chicago but wanted to do a destination that people could fly or drive to. Nashville is such an amazing town and when we found Riverwood Mansion, we knew it was the perfect backdrop to our day.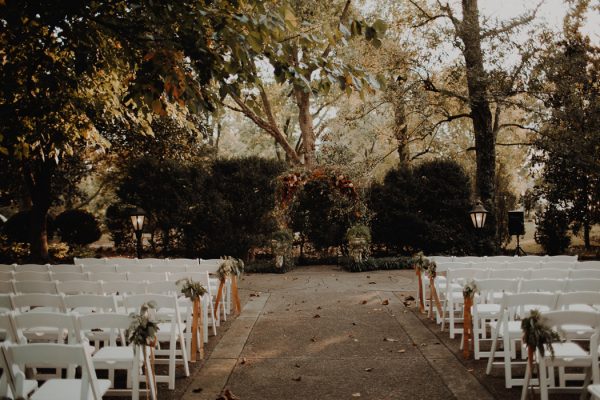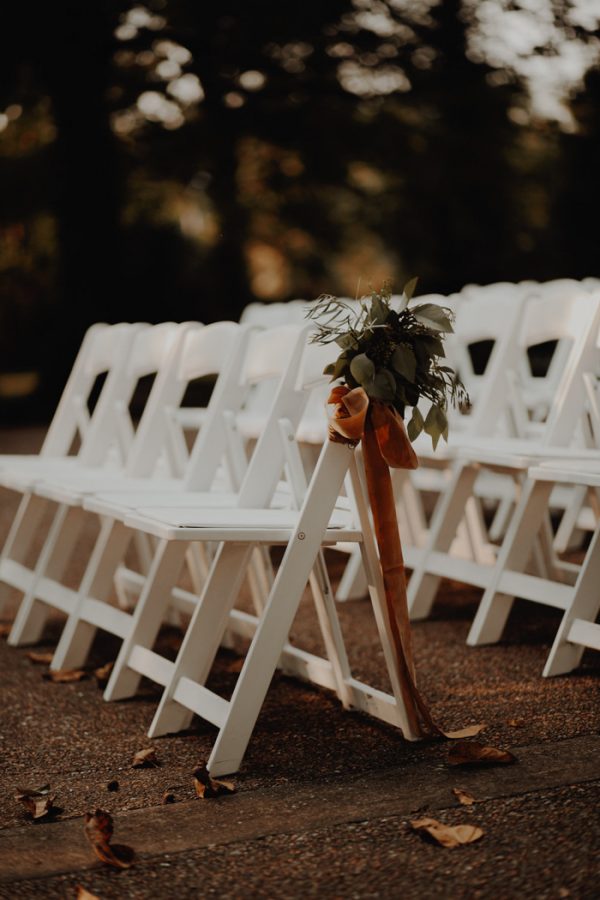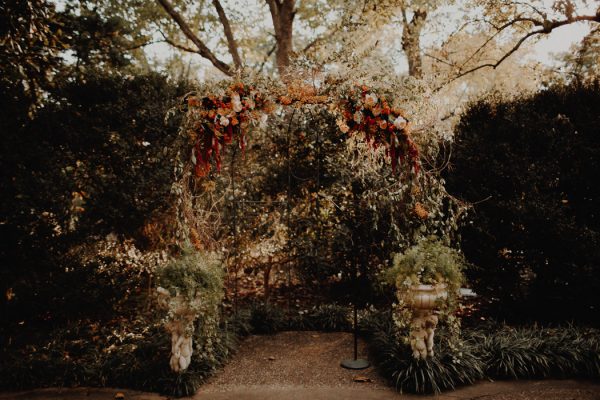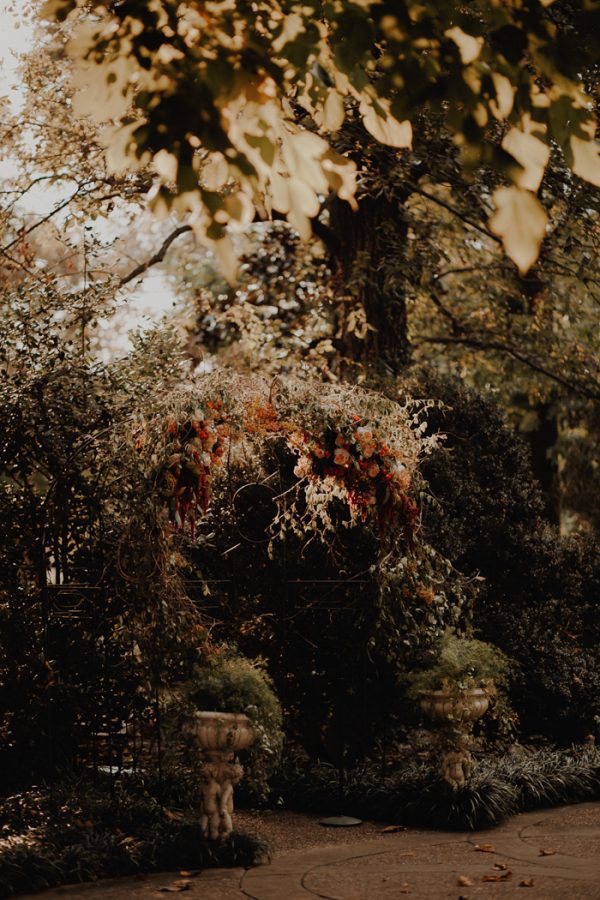 Music is very important to us so when we were talking about ceremony musicians, I wanted only guitar but he wanted violin. He thought we ended up booking just guitar so I surprised him with the violinist. He also didn't know what songs would be played during the ceremony. I picked mostly his favorites with the biggest surprise being my processional. I told him the whole time it was going to be Girl from the North Country by Bob Dylan but instead it was his favorite song, Yellow by Coldplay.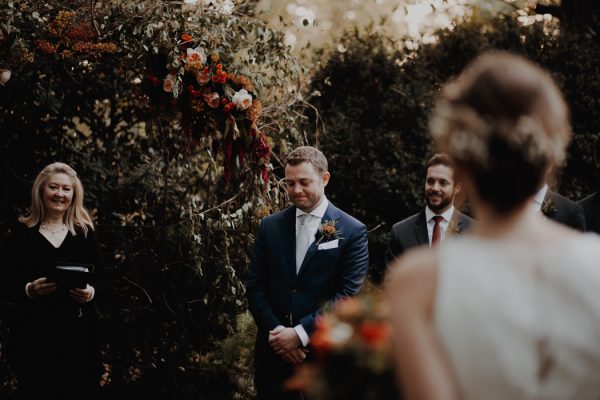 Jay and I are not very religious so we knew our officiant would need to be less traditional. We found our officiant online and worked with her on the script. Our ceremony lasted about 20 minutes and including us reading our own vows to each other. We didn't have a ring bearer and our flower girl was our French Bulldog, Winnie. She wore a pink satin dress and may have nearly stolen the show!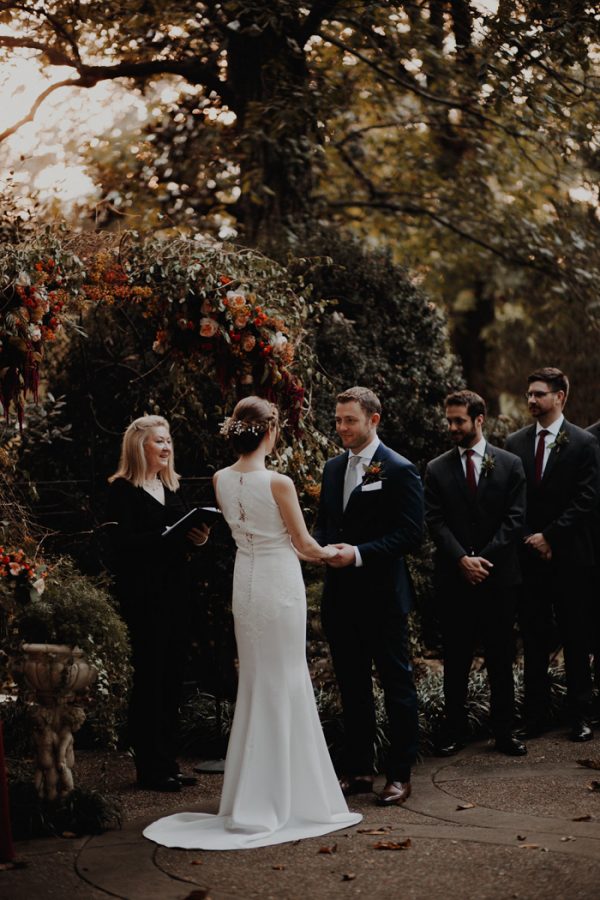 The groomsmen wore charcoal grey suits and deep red ties which matched the deep red of the bridesmaid dresses. I asked the girls to wear no jewelry and let them do whatever they wanted with their hair and makeup. I wanted them to feel great about themselves and make their beauty the focal point.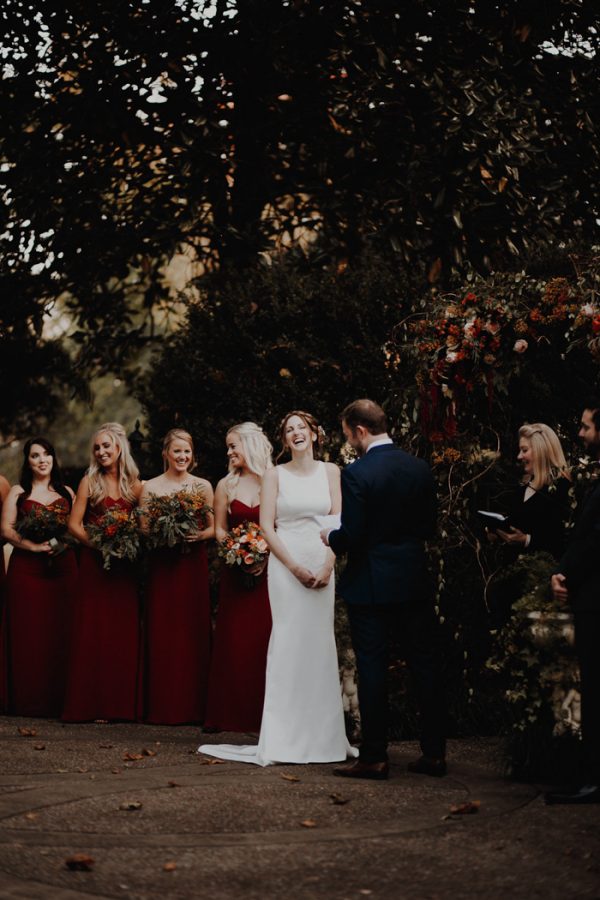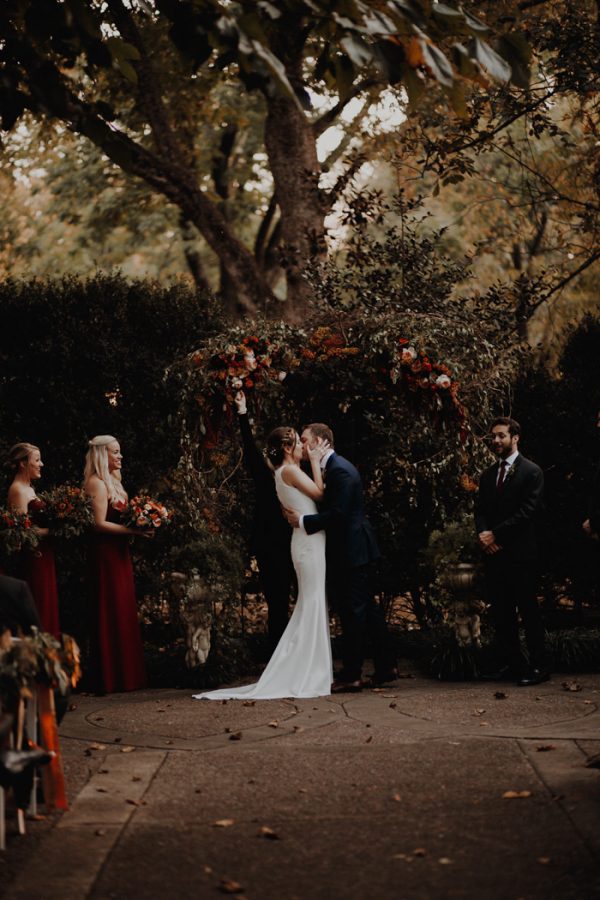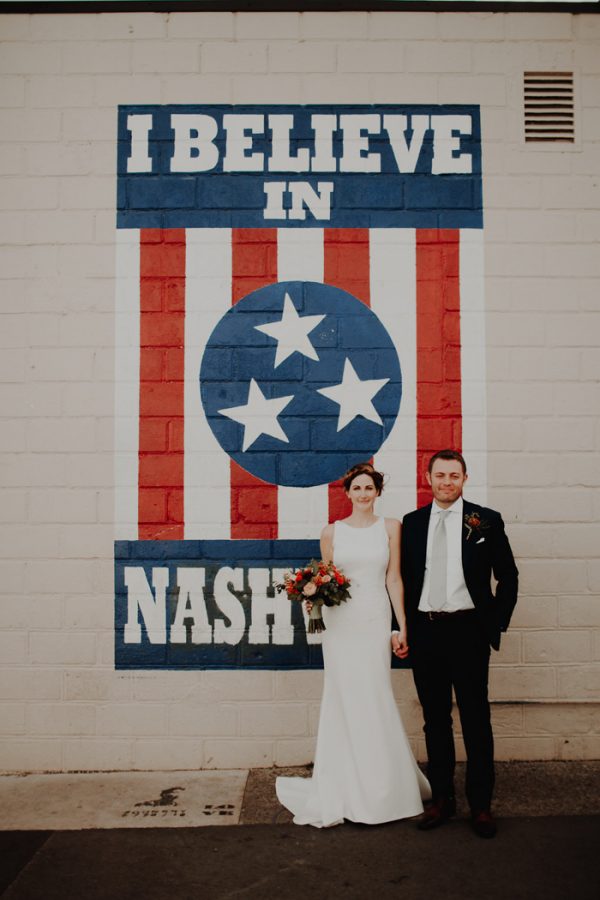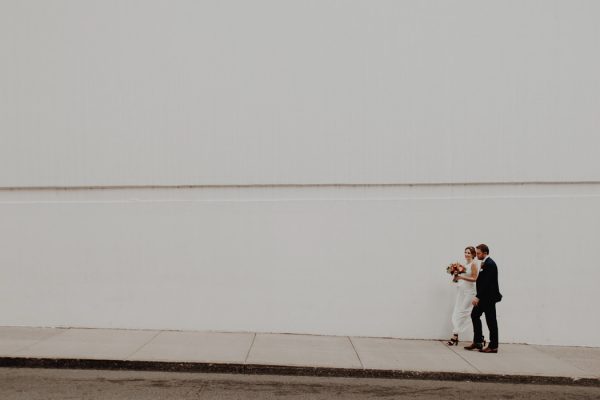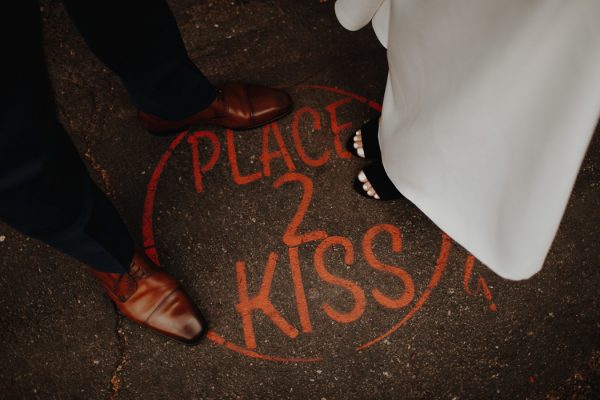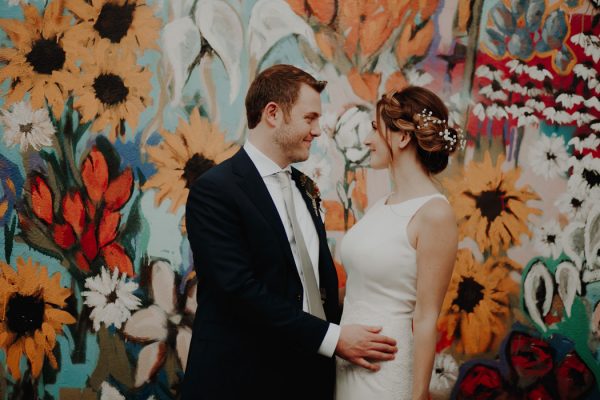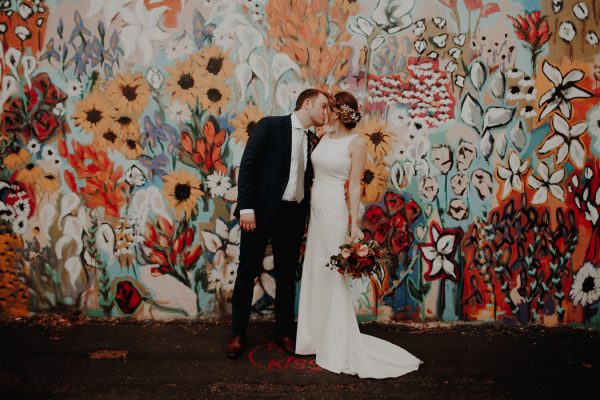 What I loved about my dress is that it wasn't your typical strapless, sweat heart neckline. That style is beautiful and I did try it on but in the end my dress style felt 110% me. For my shoes I went with a black velvet strappy block heel and absolutely loved it. I loved seeing my shoes in our photos where I'm holding up my dress because it felt like such an unexpected detail that just works.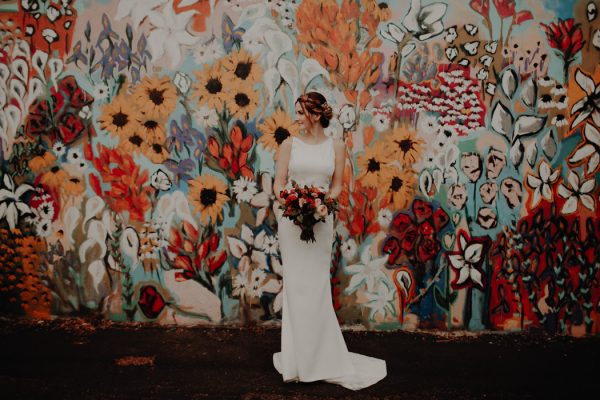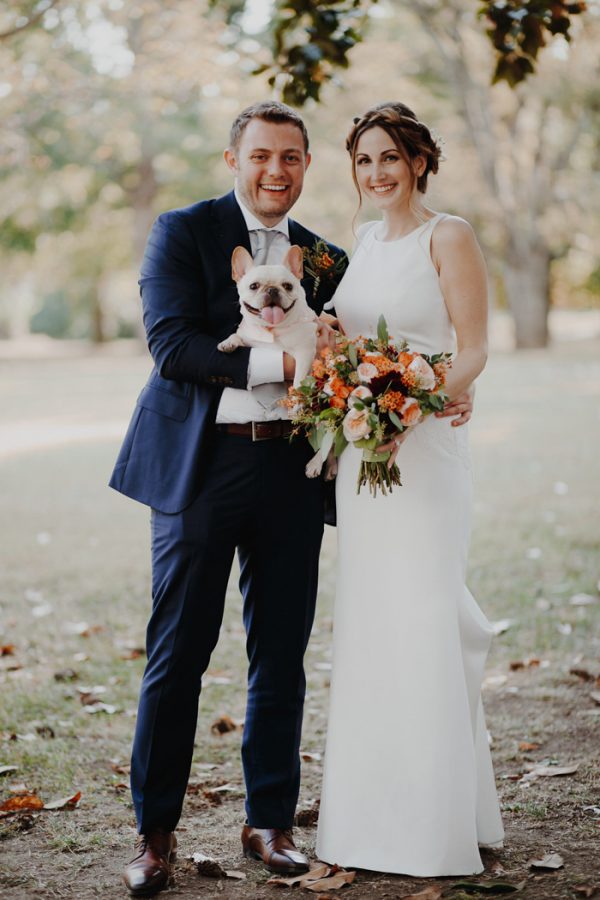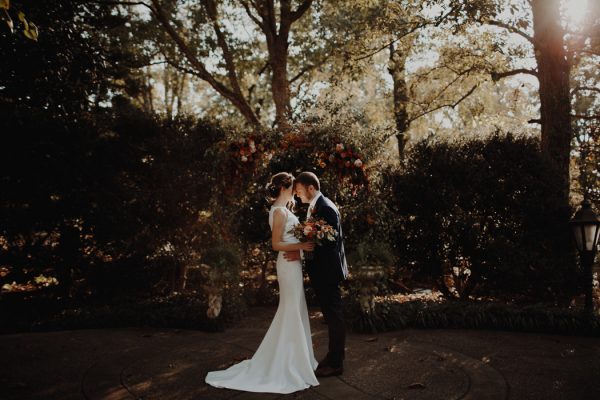 Plan a wedding that is authentic to you. While certain trends are great, don't feel like you have to do everything everyone else is doing. A wedding is expensive as it is, don't stress yourself out adding unnecessary details that no one will remember later. Your friends and family just want to celebrate you and have a fun time!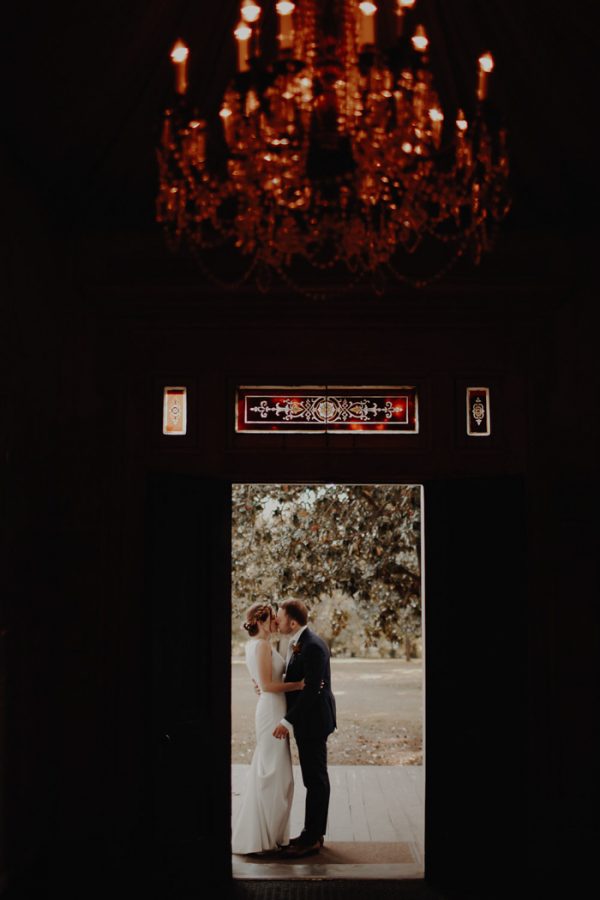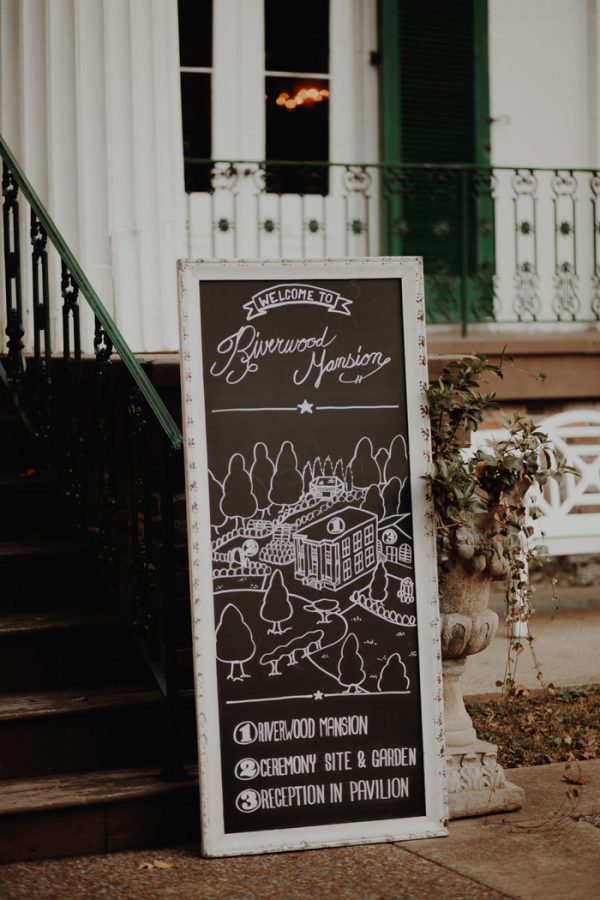 Since we were getting married in October (our favorite time of year) we wanted the vibe to be cozy with a mix of modern and vintage decor. My biggest request was that I wanted candles everywhere. I love candlelight and I felt like it really drove that cozy vibe home.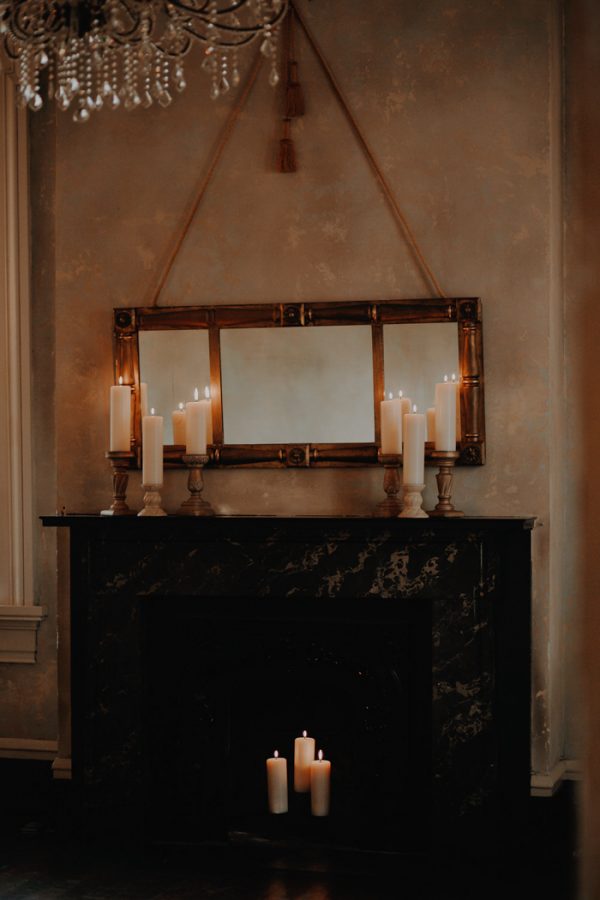 I DIY'd our seating chart. I borrowed my aunt's gorgeous vintage mirror and I bought beautiful calligraphy seating charts through a store on Etsy. I used double-sided tape and attached the seating chart cards to the mirror so it looked like they were floating.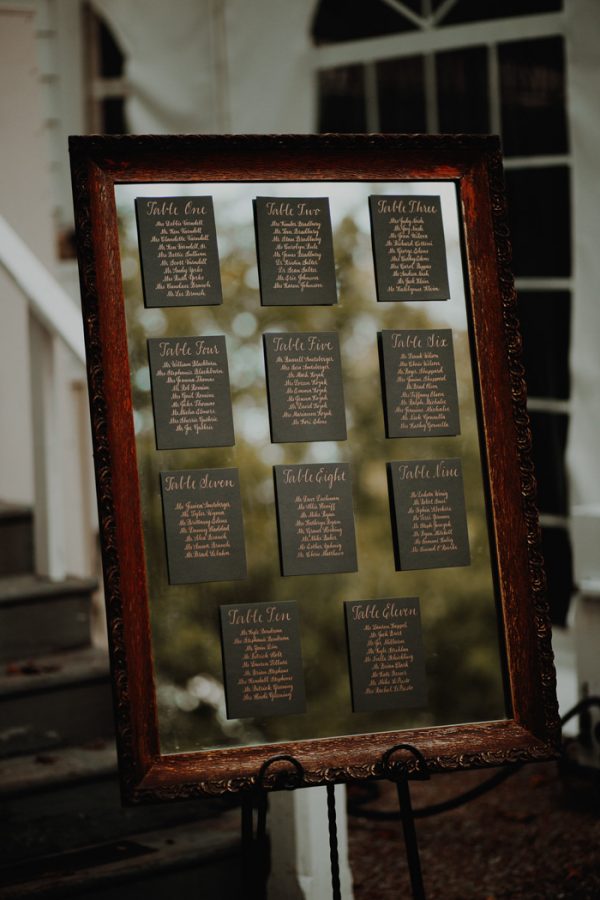 Having a specific color scheme was one of those traditional elements we decided to do without. I have a hard time committing to colors so I just went with whatever color combo of flowers, tablecloths, etc. that I loved together. At times it was hard to visualize all our choices together but it all came together even more beautifully than we could have imagined!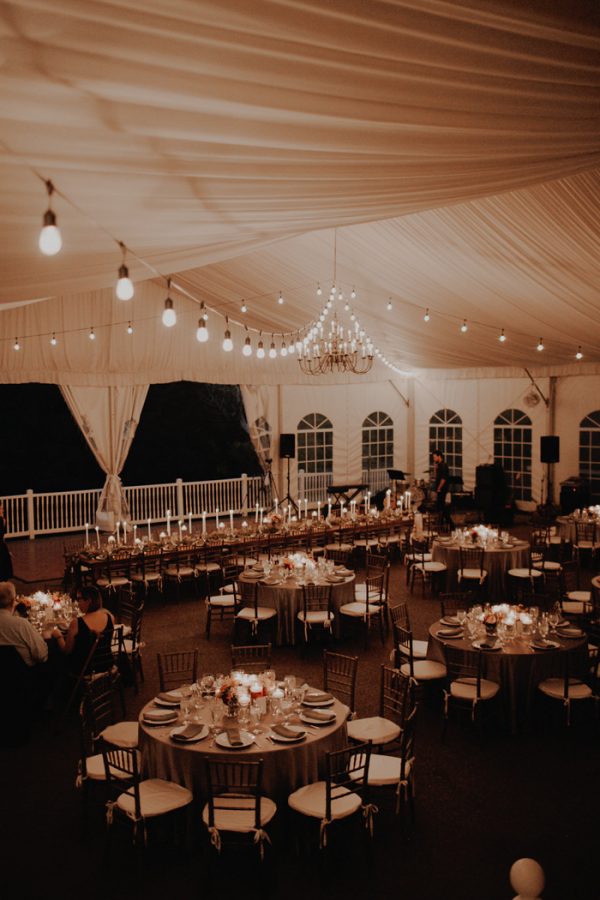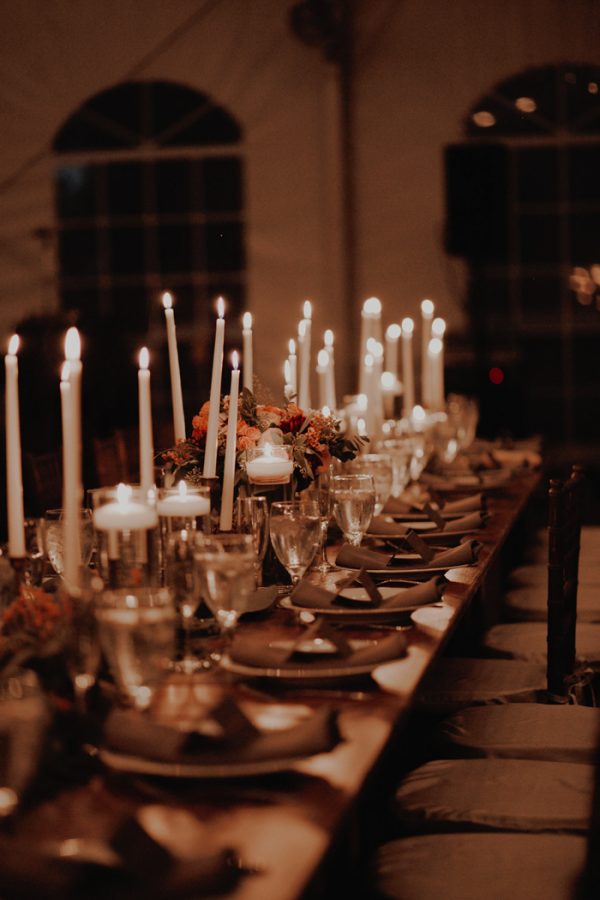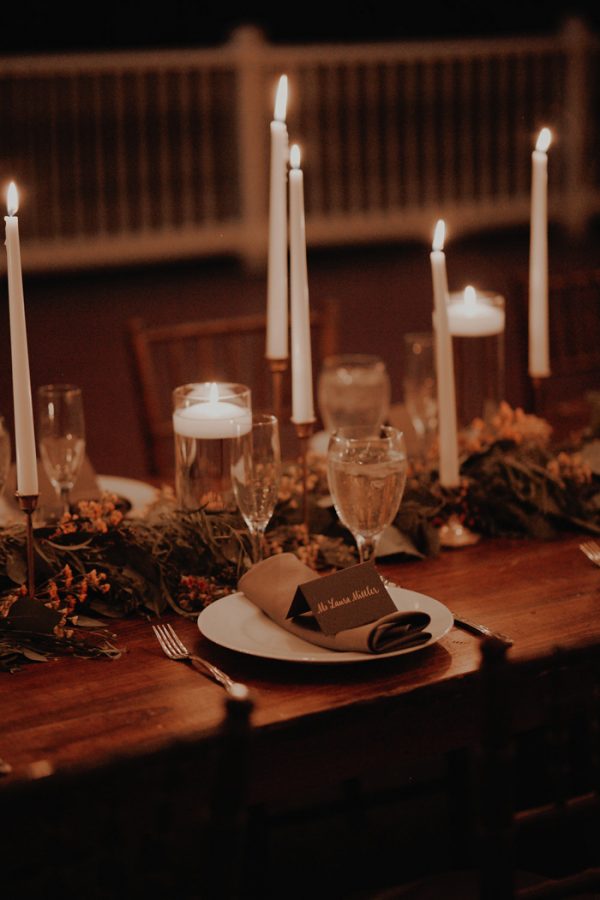 Guitar + Violin Processional: Yellow by Coldplay (I surprised Jay, it's one of his favorite songs)
Guitar + Violin Recessional: Tonight, Tonight by Smashing Pumpkins
Live Band First Dance: Everlasting Light by The Black Keys (band did their own stripped down version, it was incredible!)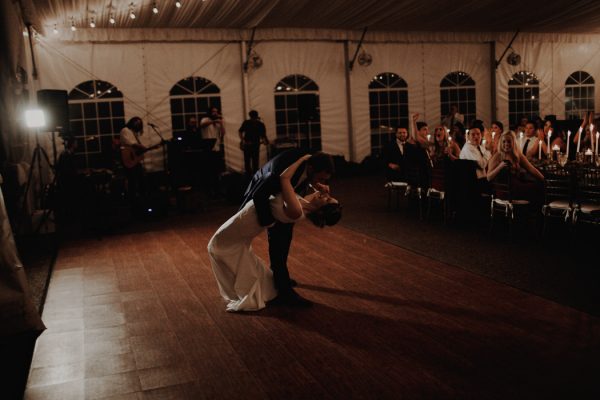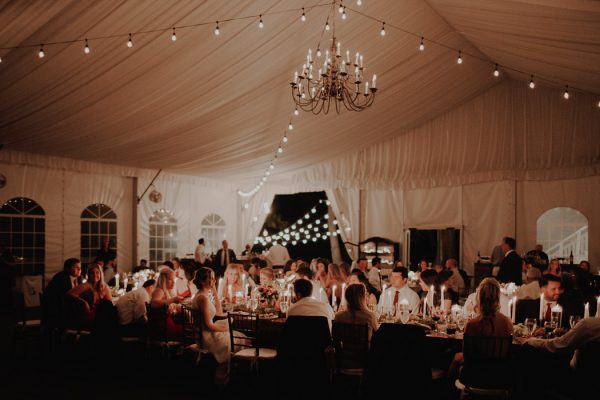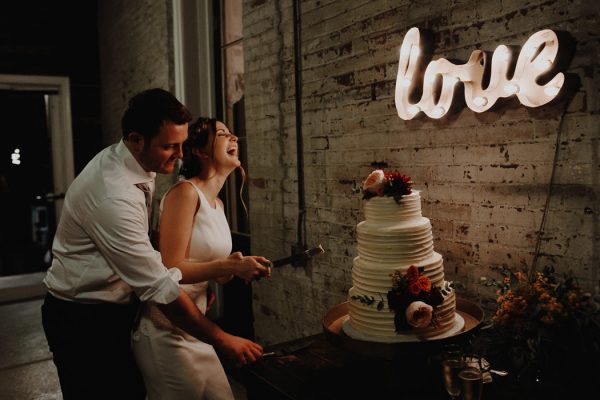 Congratulations to Nicole and Jay, and a huge thanks to Photography Anthology for sharing their fabulous wedding with us. Can't get enough of this wedding's elegant dinner party vibes? Then you've got to see this Castaway Portland wedding inspiration in autumnal neutral tones!