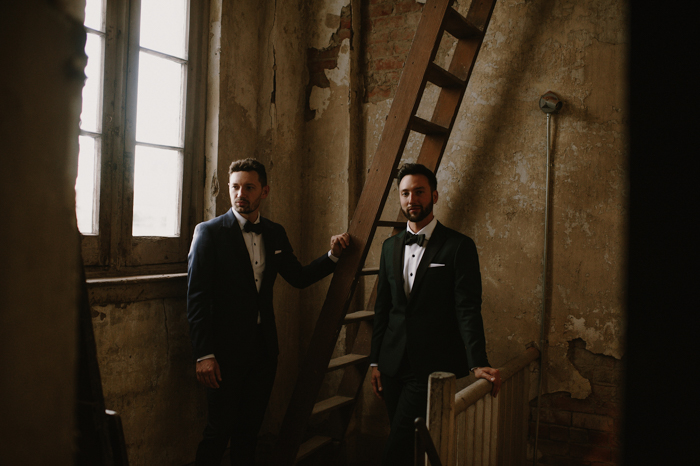 Taking a cue from the darker side of New Orleans, Bobby, James, and their talented planners, Clark and Kelly, created an alluring celebration of love in this Marigny Opera House wedding. The worn, old-world feel of the historic venue provided the perfect backdrop for their moody fall palette and the luxurious textiles they added to give the space a deeply romantic vibe. Rather than traditional florals, the couple opted for lush greenery installations designed by Pistil & Stamen, which made it look like guests were dining in an overgrown indoor garden and looked gorgeous alongside the antique candelabras and blue velvet tablecloths. To round out their sophisticated vibe, the grooms each wore a custom tuxedo made by Commonwealth Proper and Christian Louboutin shoes. There's no doubt that this New Orleans wedding was one of the most luxurious and most emotional we've ever seen, and we're grateful photographer Kristen Marie Parker and videographer Will Kelleher were on hand to capture every moment!
The Couple:
Bobby and James
The Wedding:
Marigny Opera House, New Orleans, Louisiana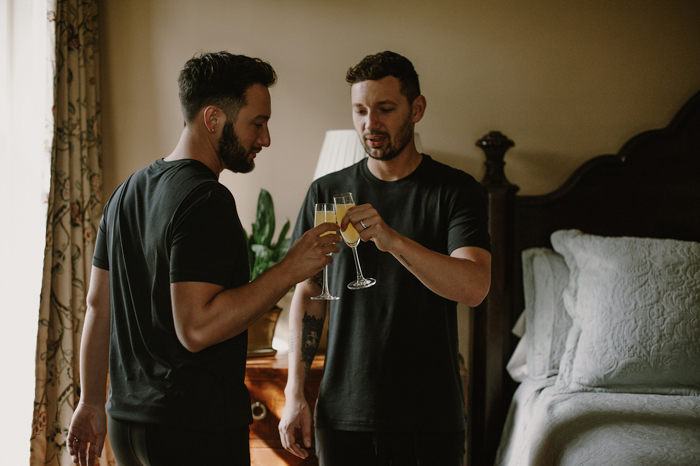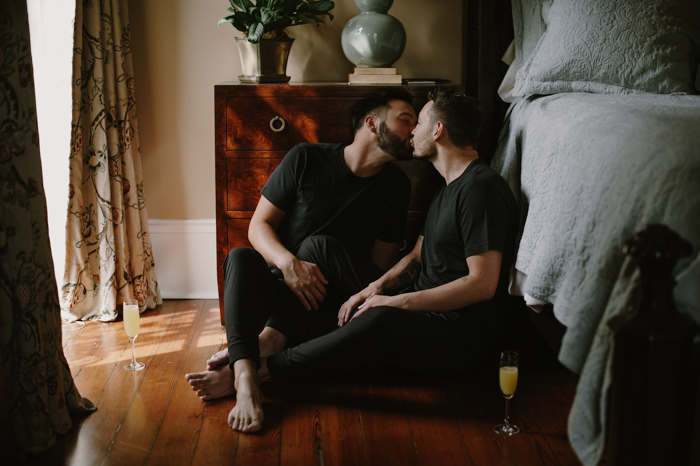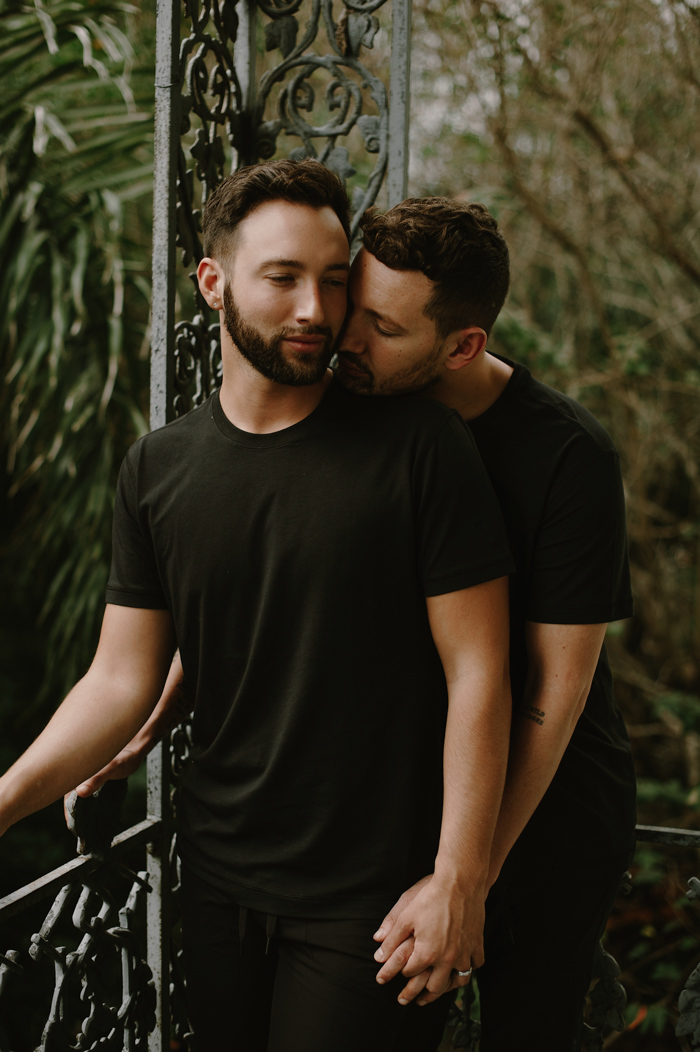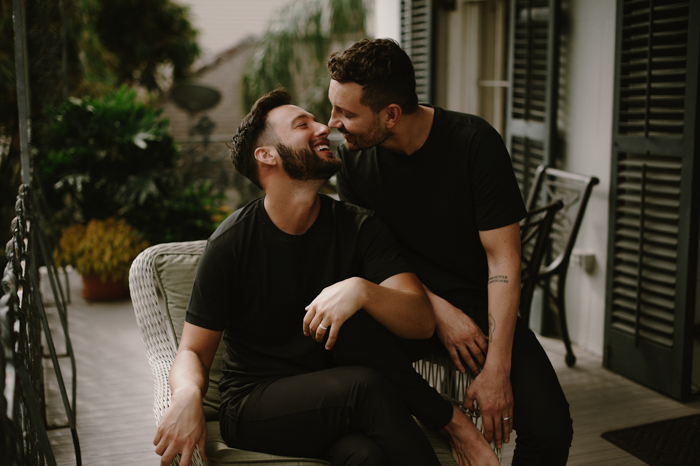 It was most important for us to remain a team during the wedding planning process. When so much sentimentality and money are on the line, it is easy to become stressed and sensitive. We bickered a lot in the beginning when the big decisions were being made and it sucked the fun out of the process. As planning went along, we stopped playing devil's advocate with each other and just trusted one another's instincts and wishes. One of us cared more about floral, the other about music and food and so forth. We gave each other the space liberty to be the deciding factor on the elements that meant most.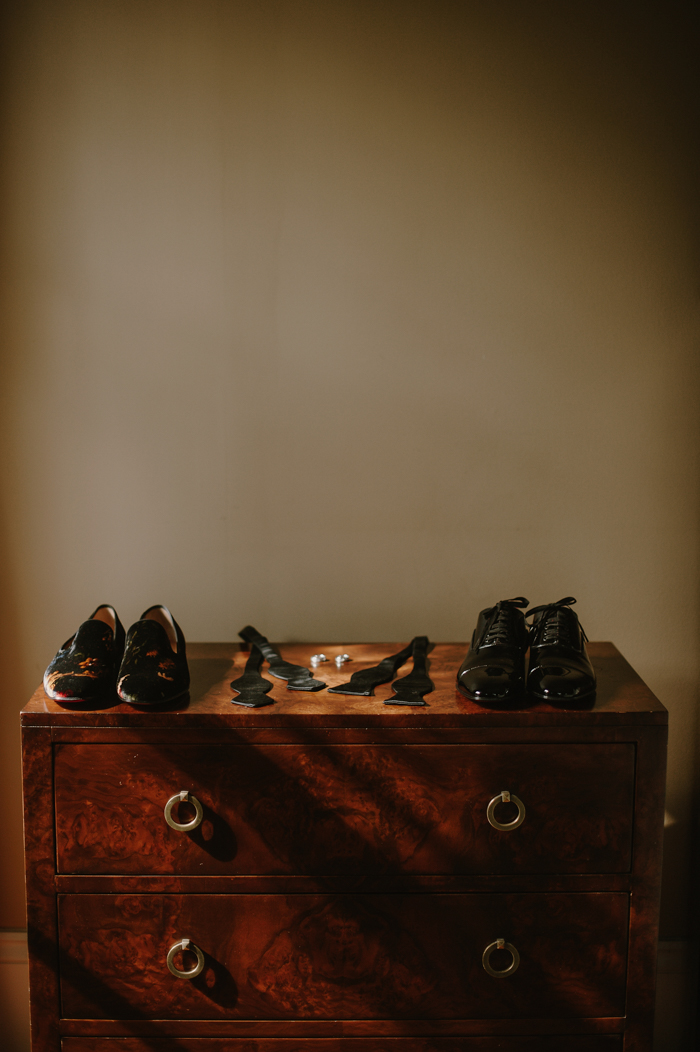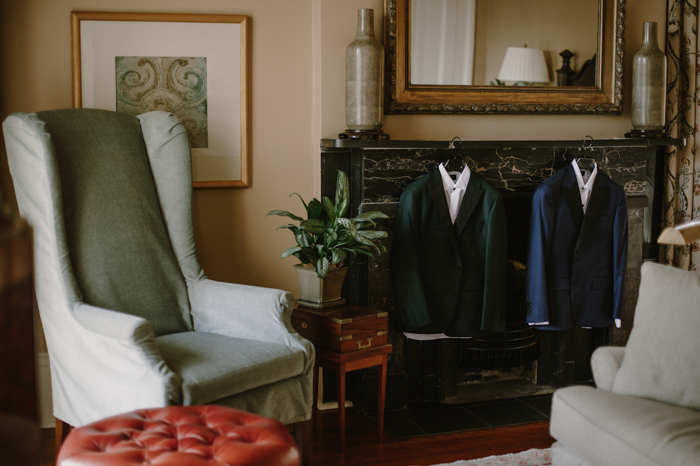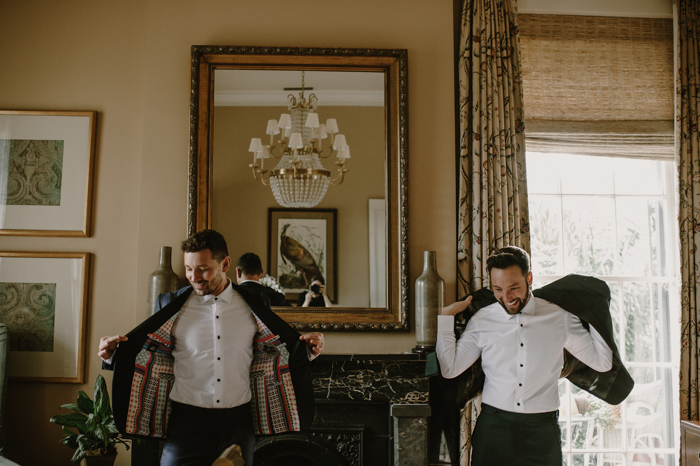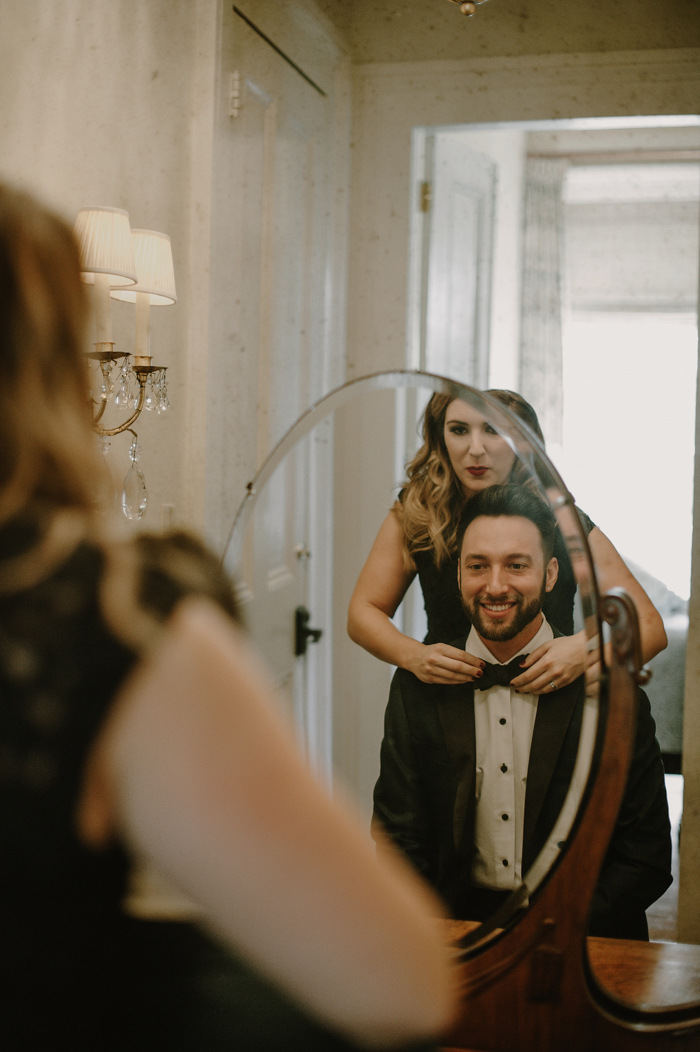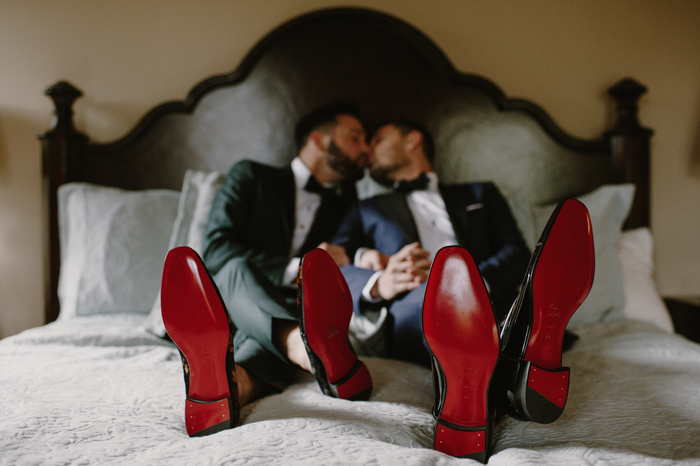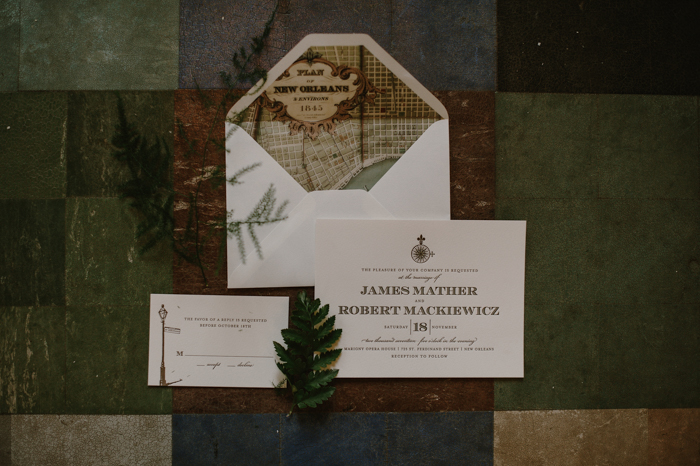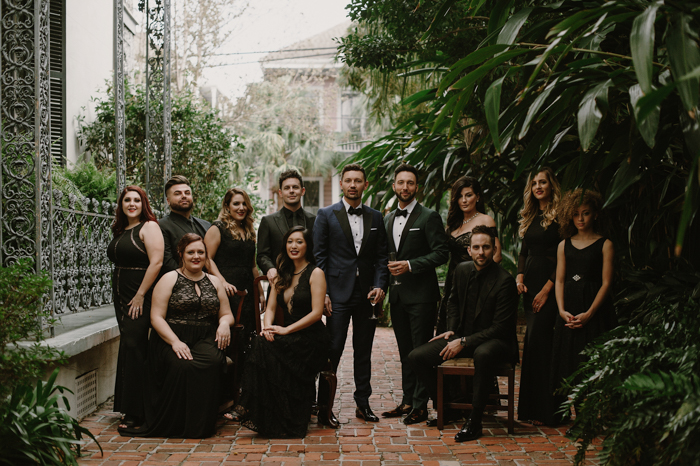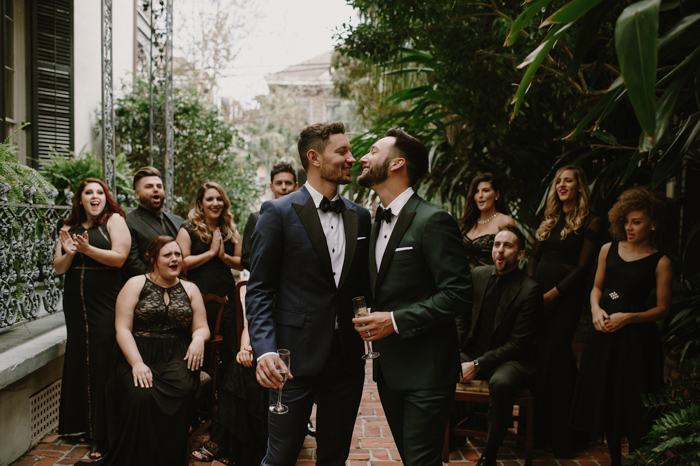 There is an amazing custom clothing shop in Philadelphia called Commonwealth Proper. We went in with some inspiration but really allowed their team of professionals and the fabrics they used to dictate how we ended up looking. We came away with custom tuxedos that fit is perfectly and made us feel more handsome than we have ever felt. For shoes, we went with Christian Louboutins. James selected a class black tuxedo shoe while Bobby had a more playful floral loafer.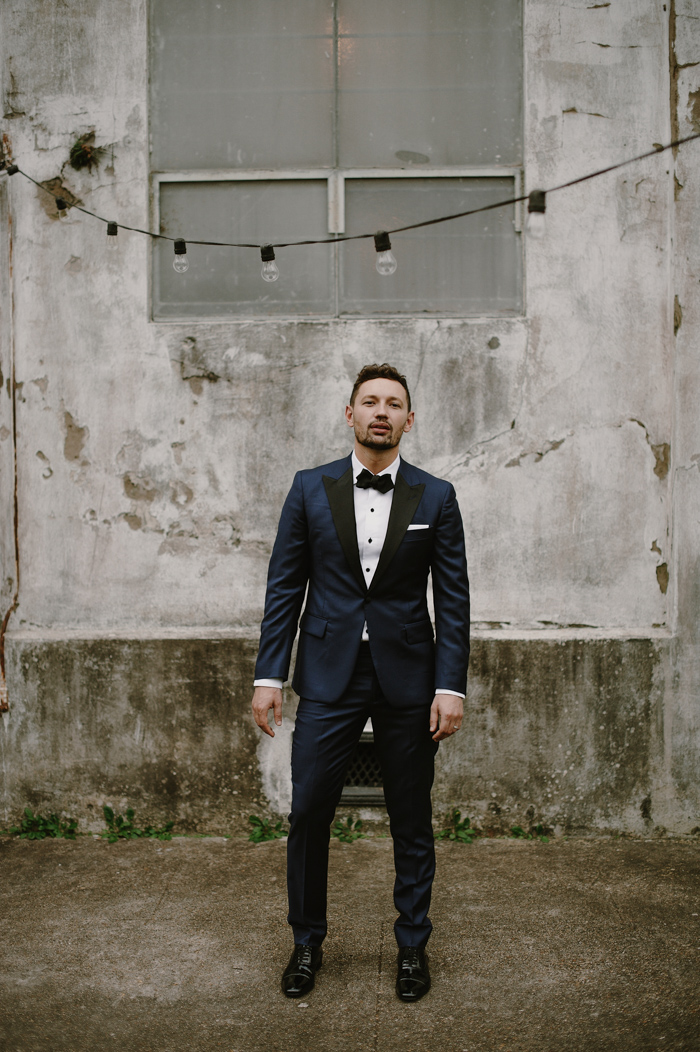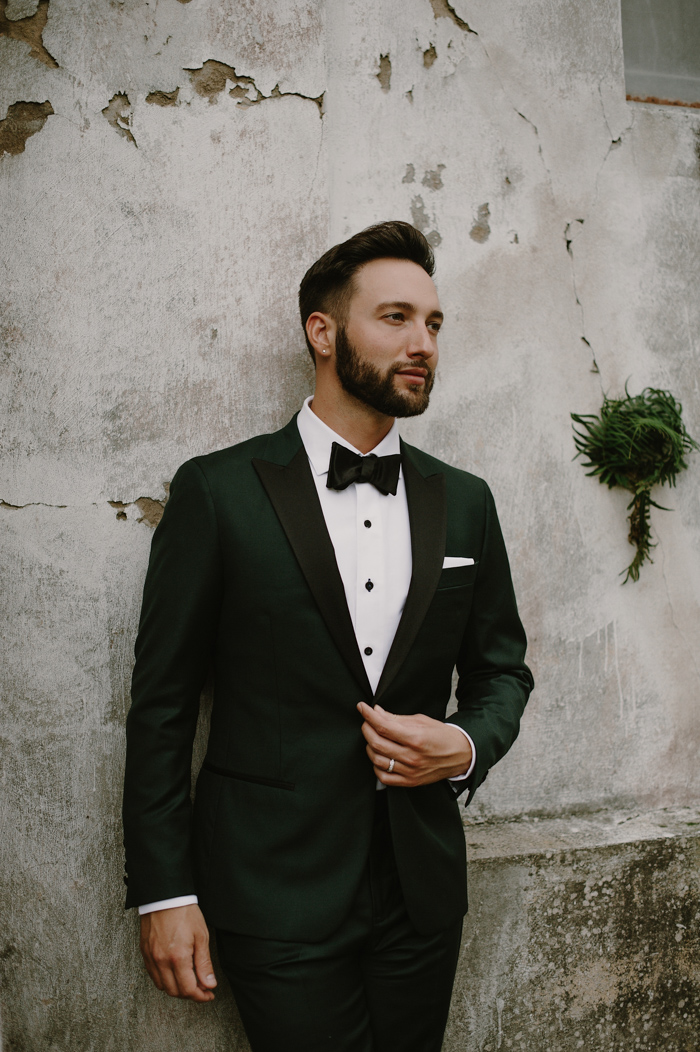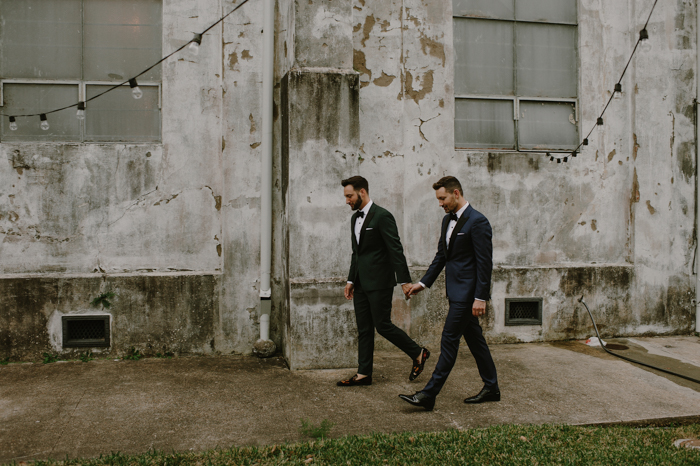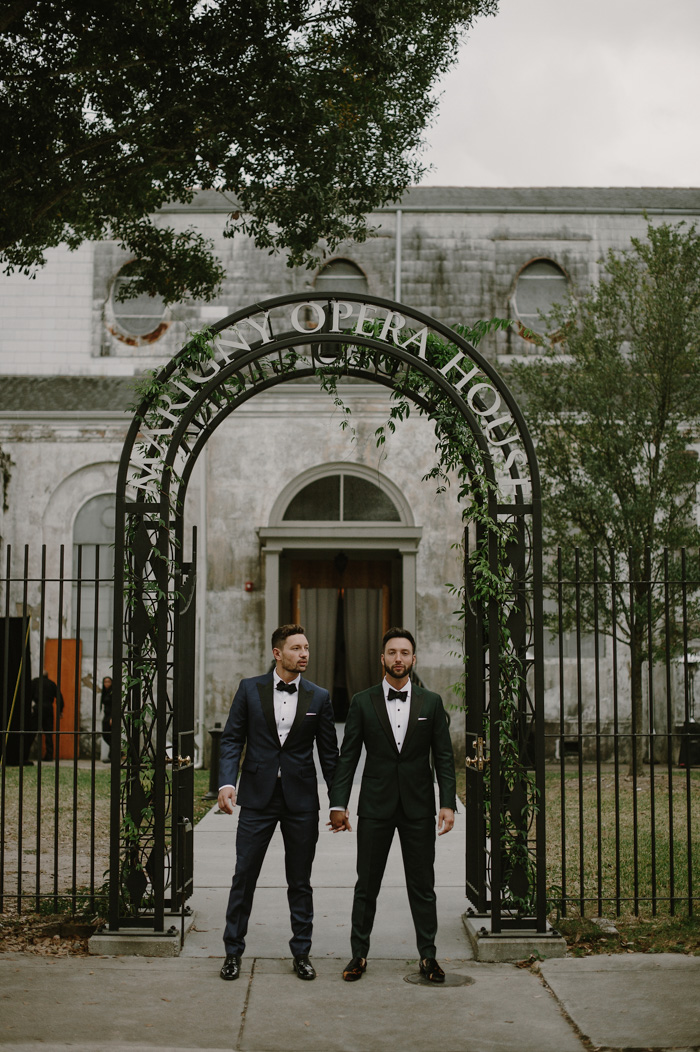 SHOP THIS LOOK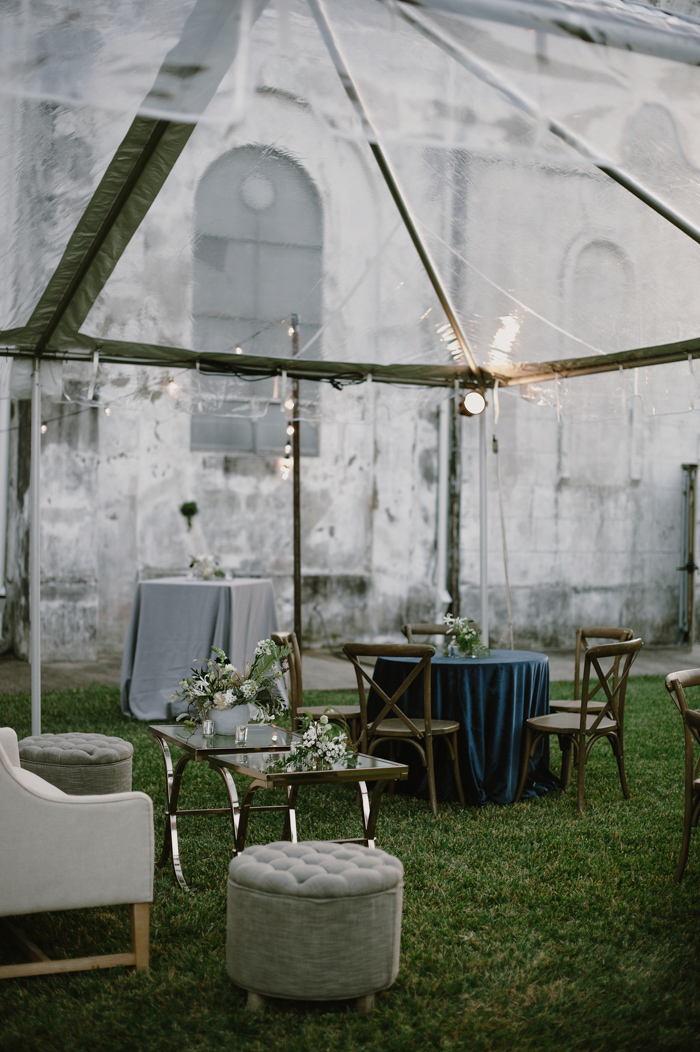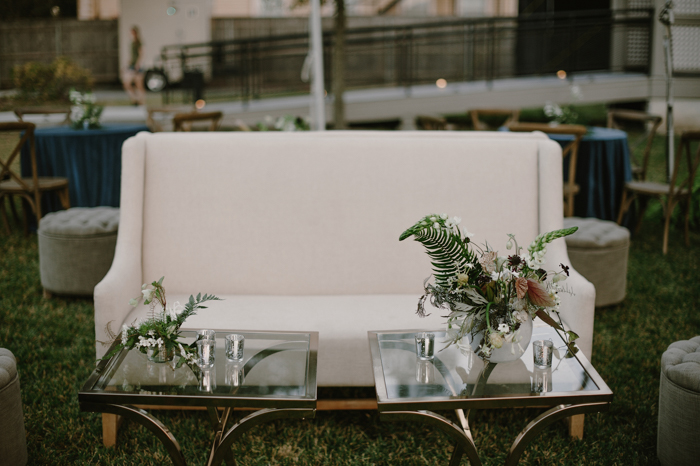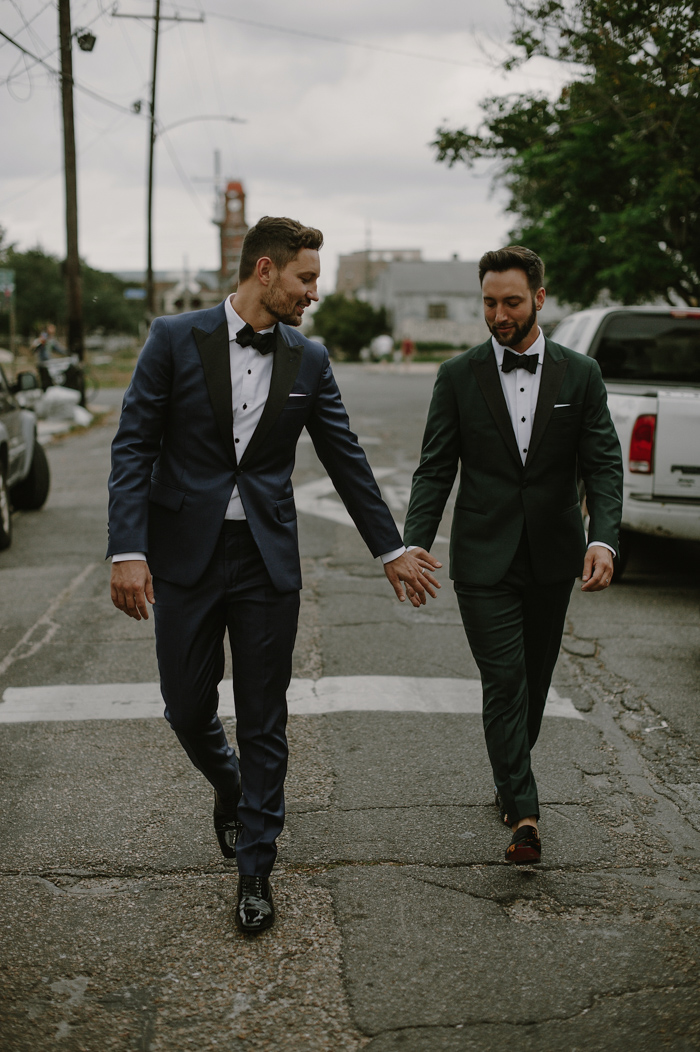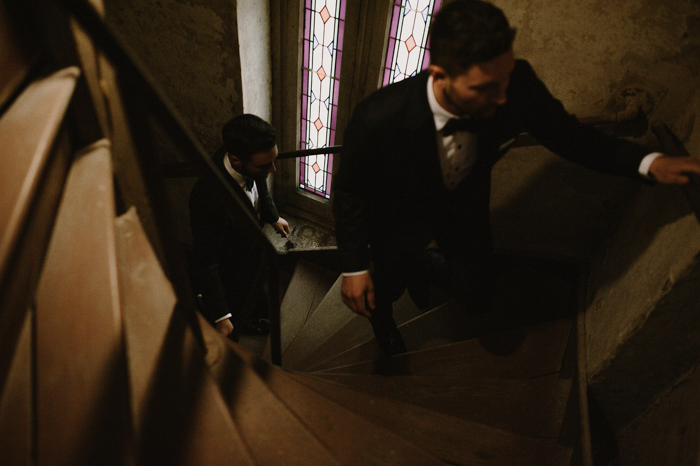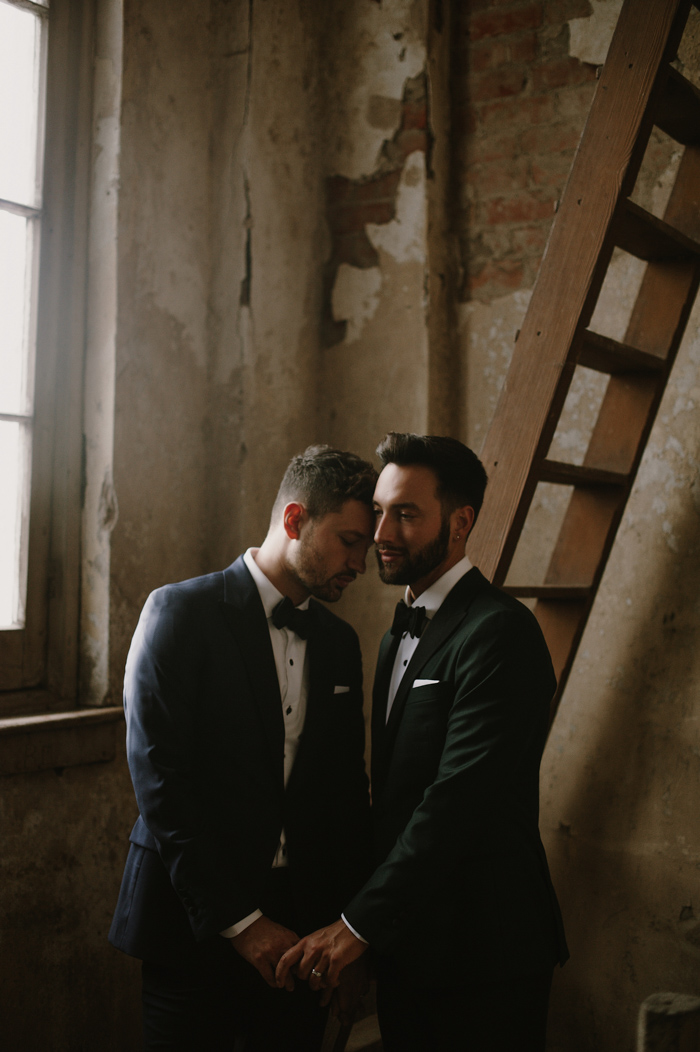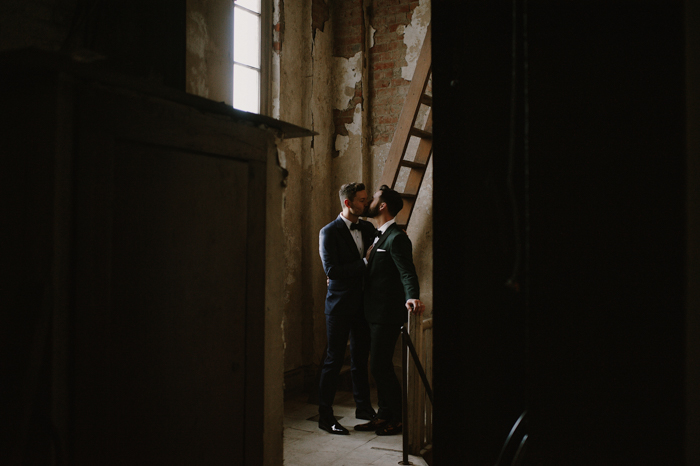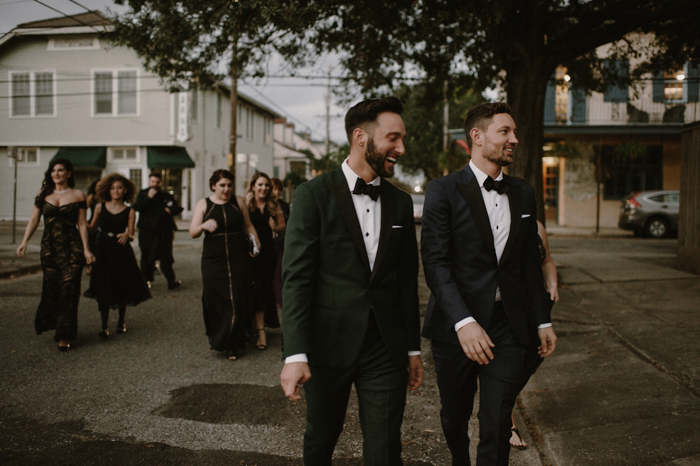 One of our favorite parts of the day was the hour leading up to the ceremony. We finished photography and privately rented out a charming bar, The Franklin, a block away from the Marigny Opera House. It was just us and our bridal party having a few drinks and laughs after the whirlwind of getting read and countless photos. Being surrounded by those most important to us in such a private, casual setting really helped alleviate any ceremony jitters and did so much to ground us for the rest of the evening.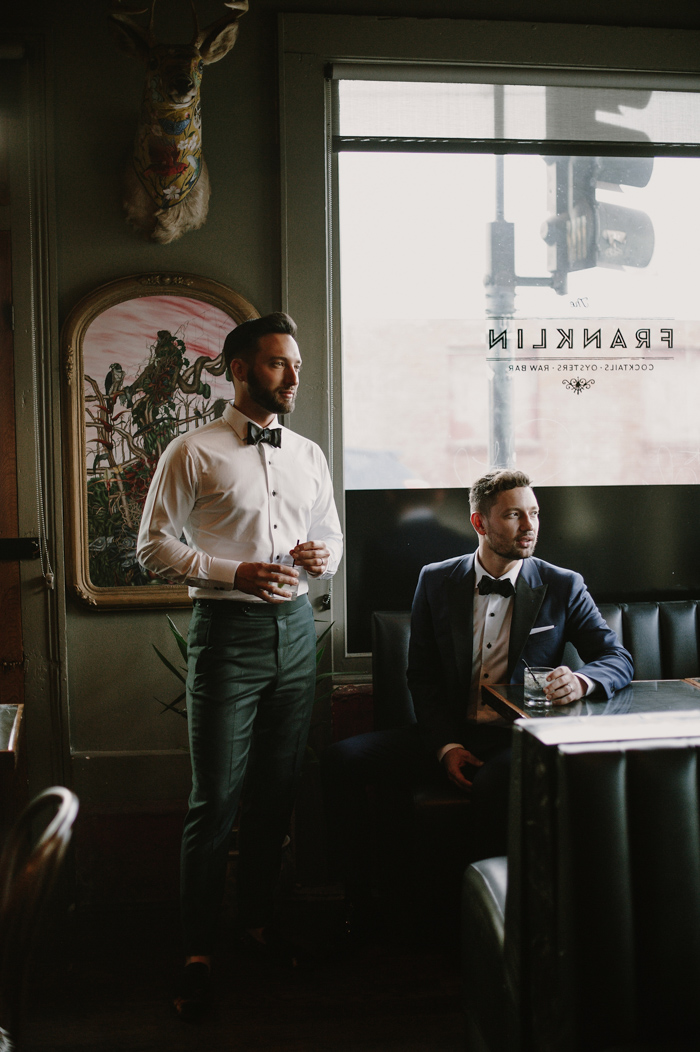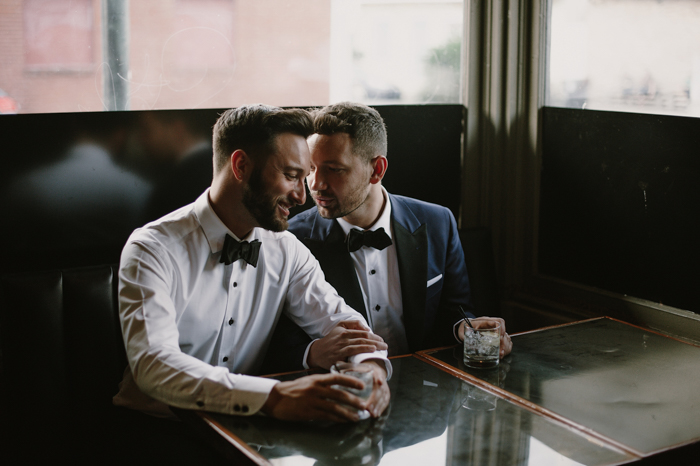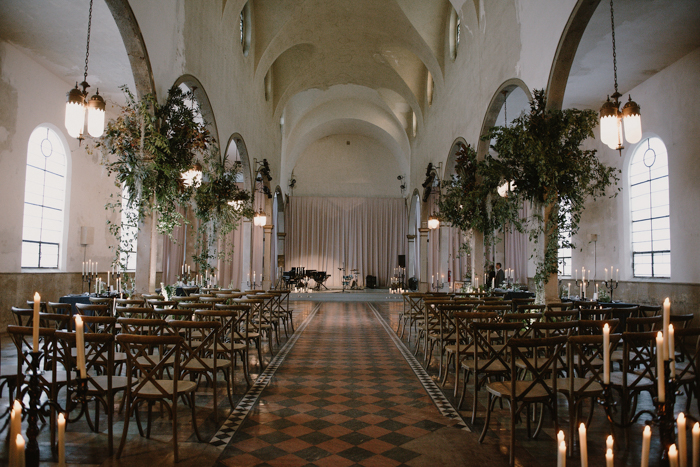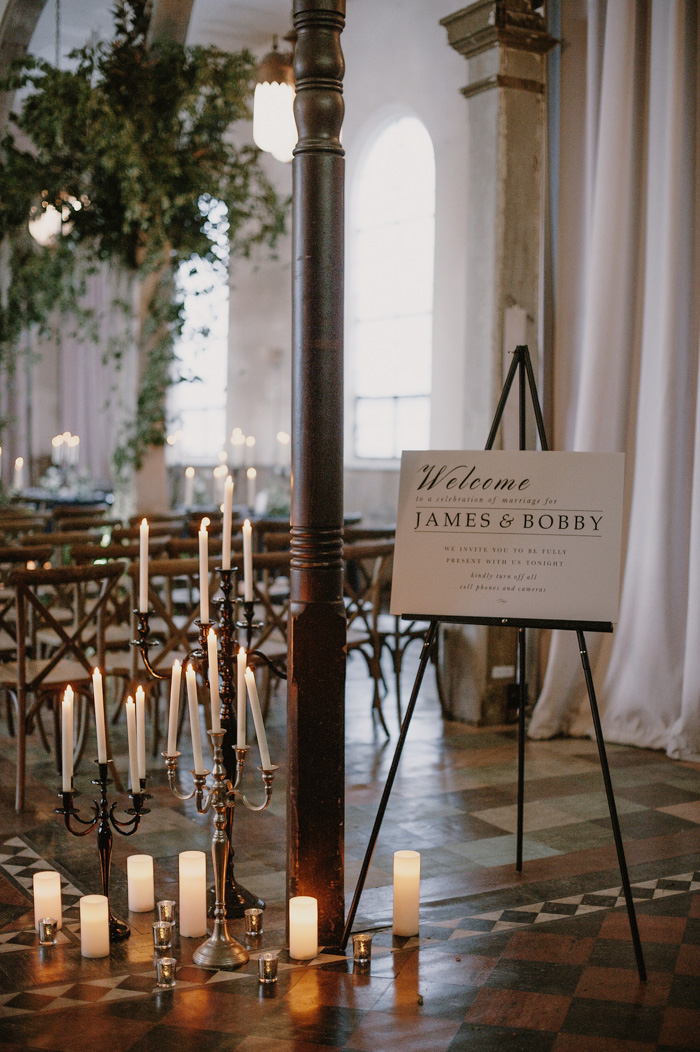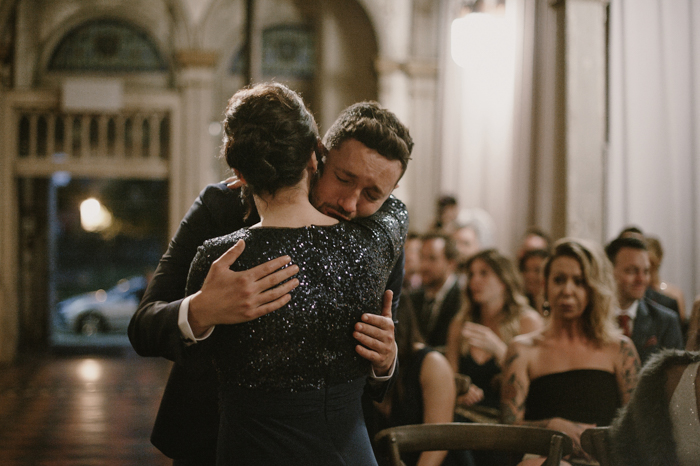 Bobby's sister, Kim, served as our officiant and created a beautiful ceremony. We had our best man and maid of honor speeches read during the ceremony, where the sentiment would be heard and appreciated instead of during dinner with clinking dishes. We wrote our own vows and blubbered our way thru them. Sure, some of the crying photos are embarrassing but one universal piece of feedback we got from all of our guests was how emotional and "us" the ceremony felt.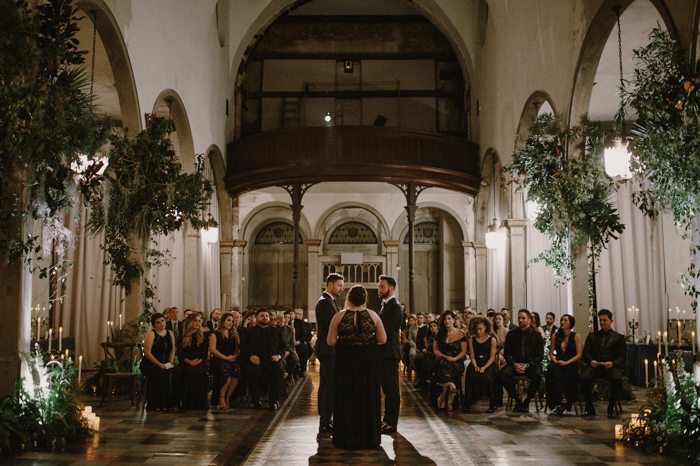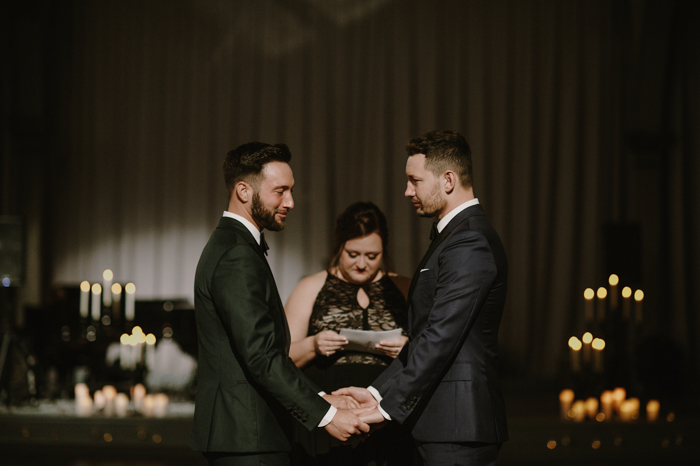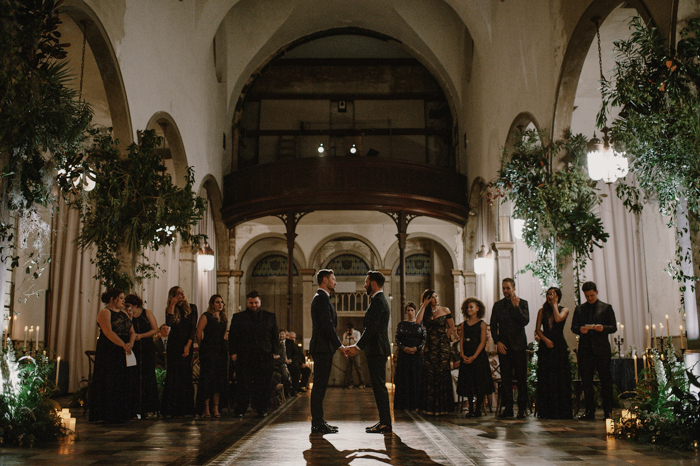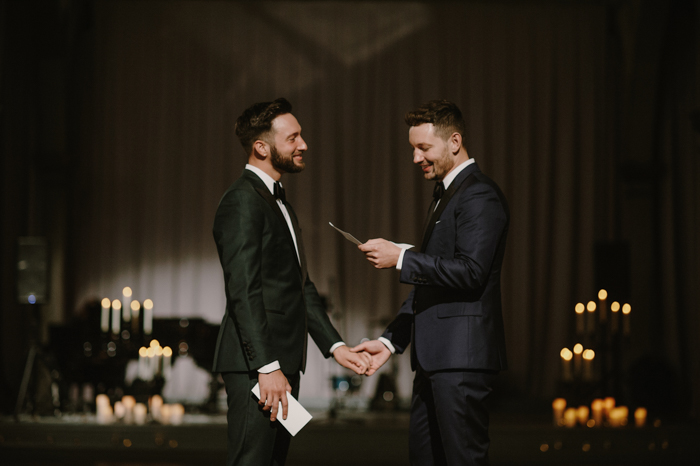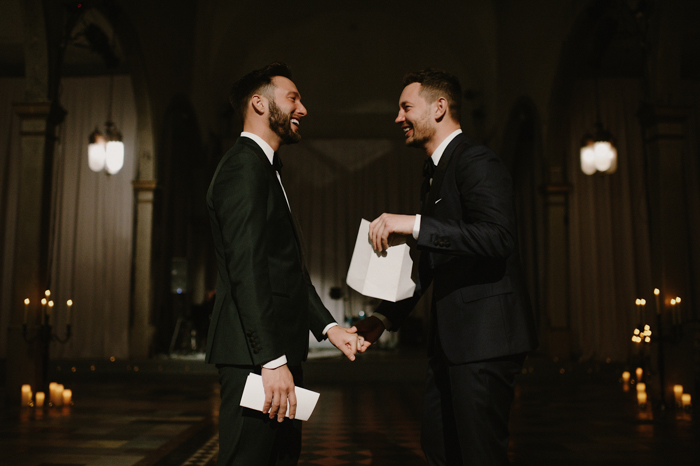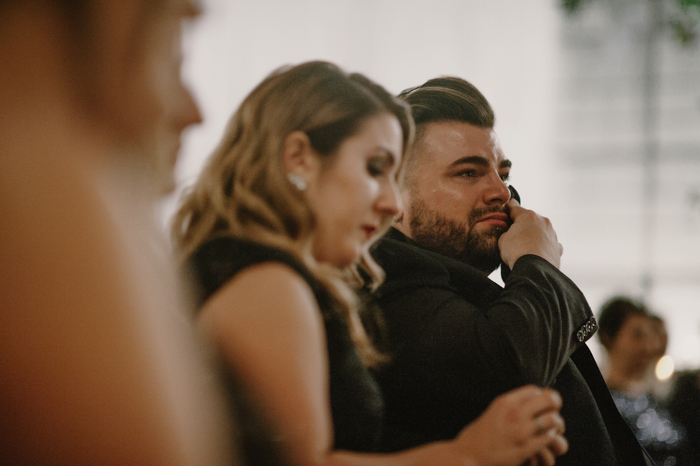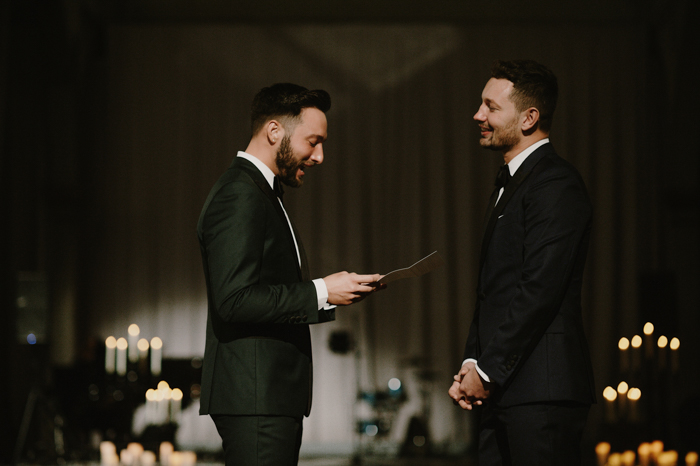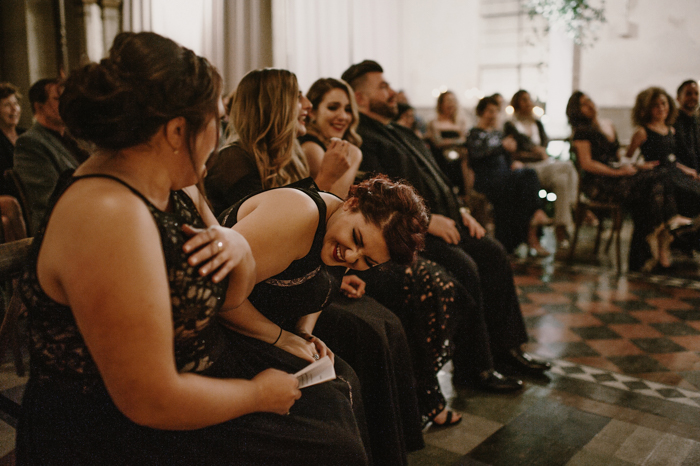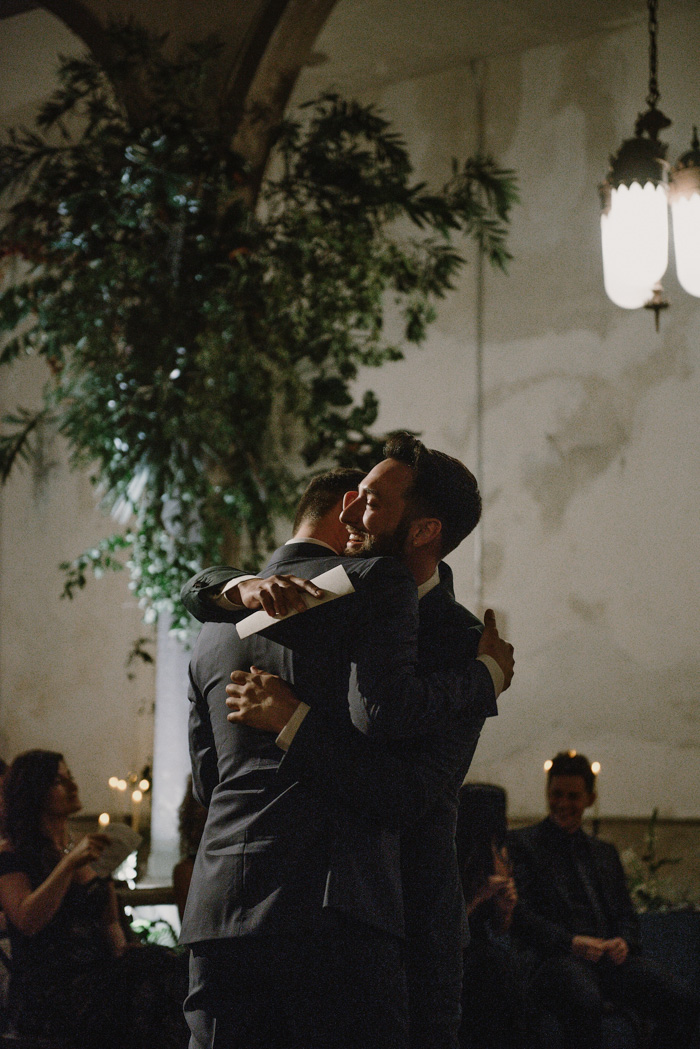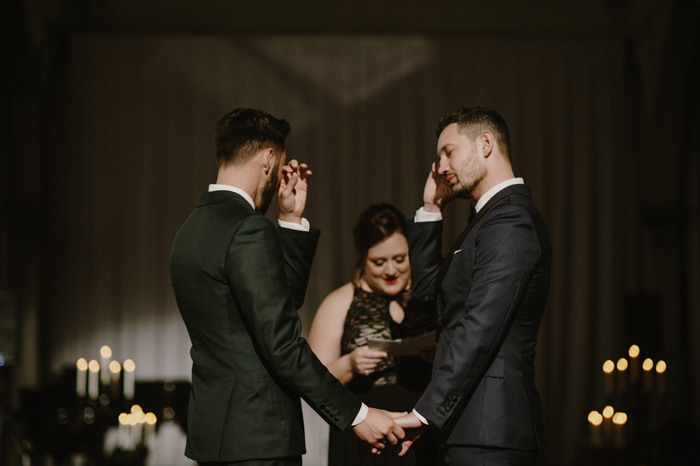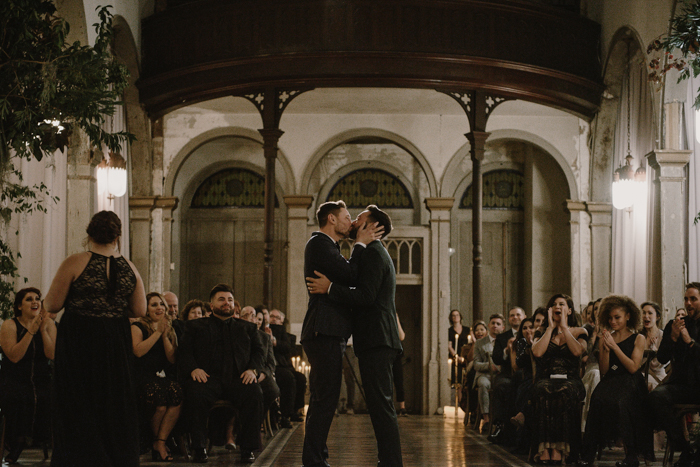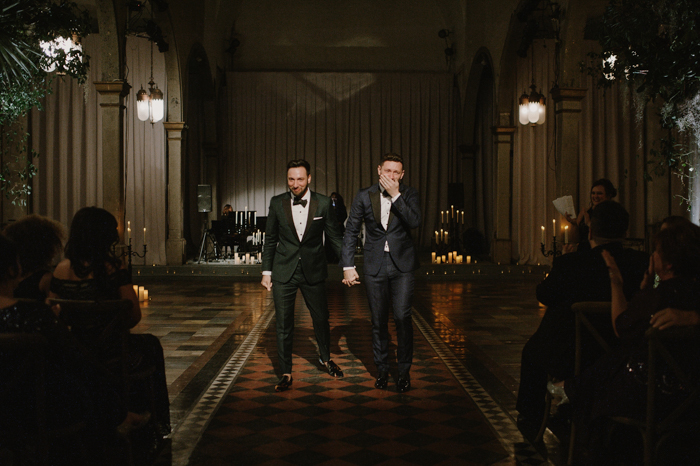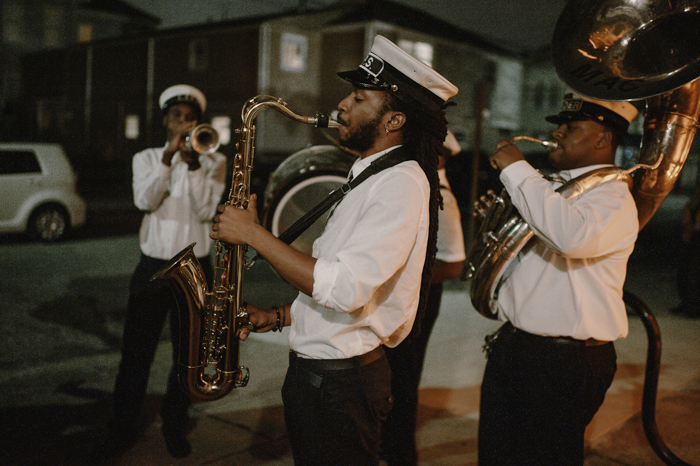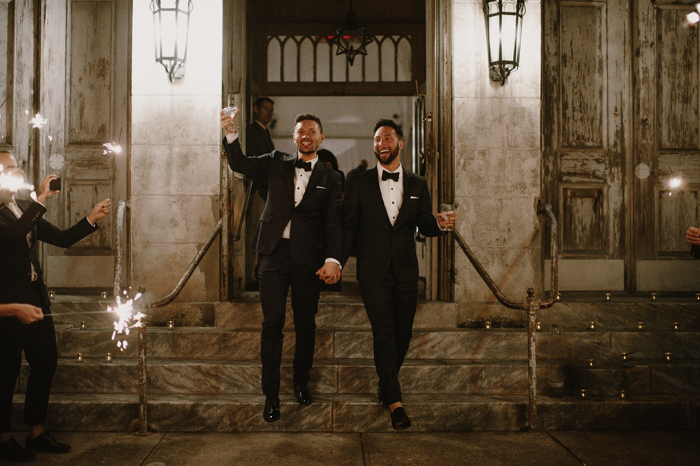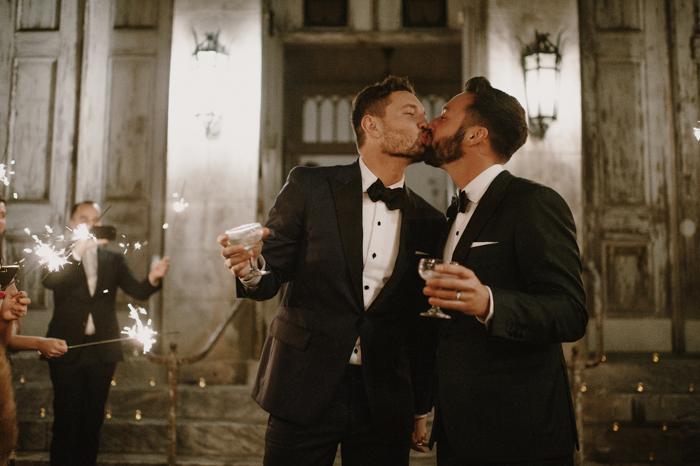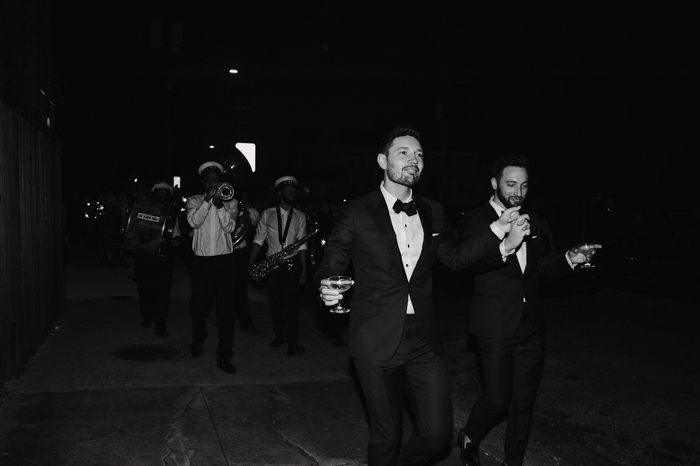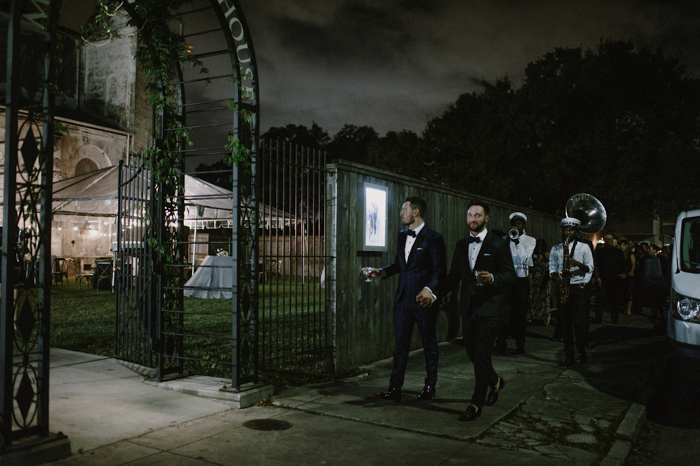 Our advice: hire a planner! We are fortunate that we were always able to budget for this expense and we know many couples may think they can cut this expense and go it alone. We almost certainly would have spent more out of pocket had we not had access to professionals who knew all the right vendors and connections. Our planners also held us accountable to our budget and told us when to pull back and where to splurge. Their judgment, expertise, and execution were worth every cent!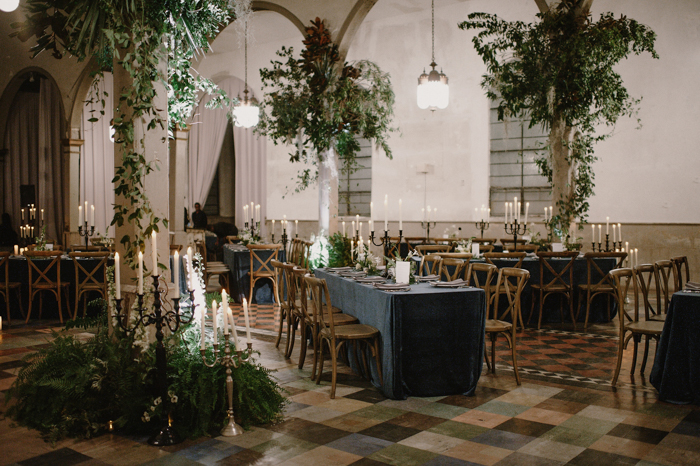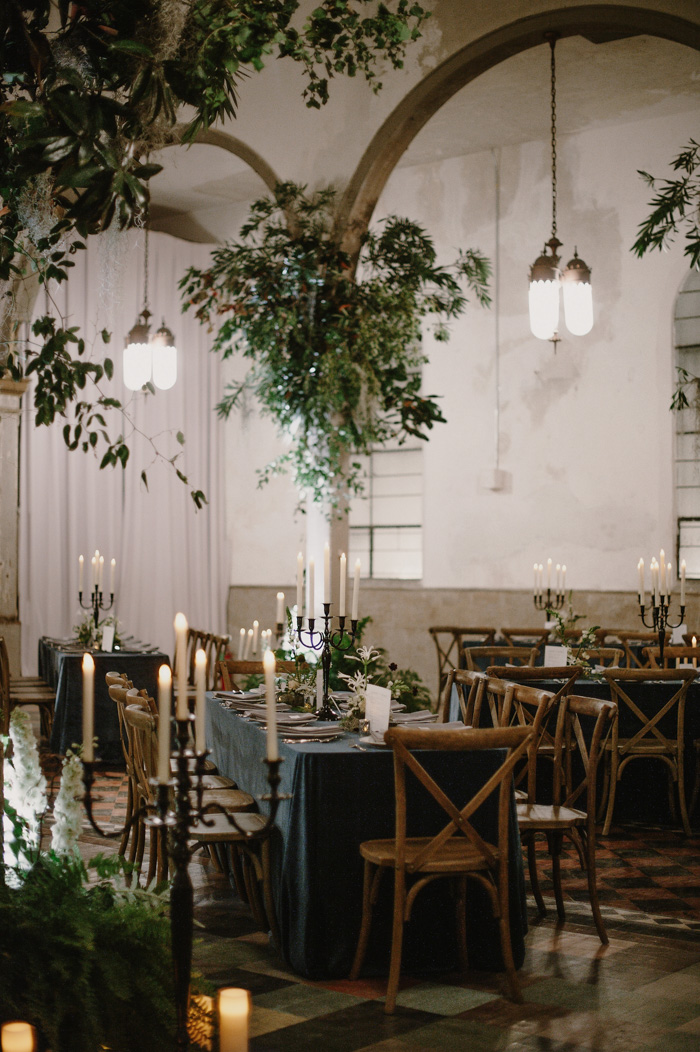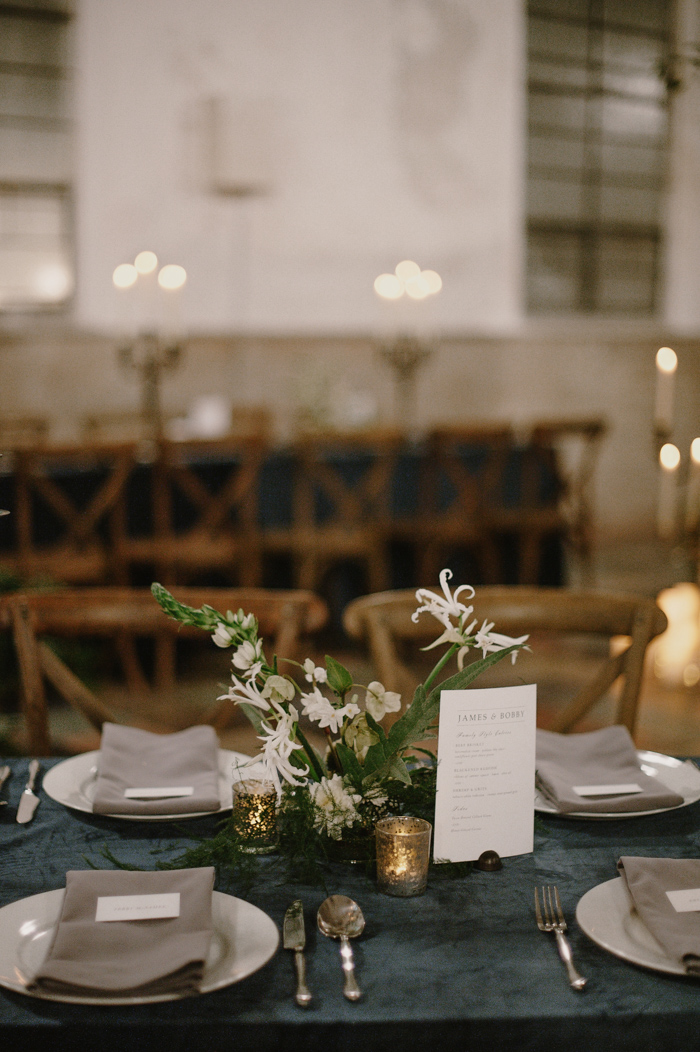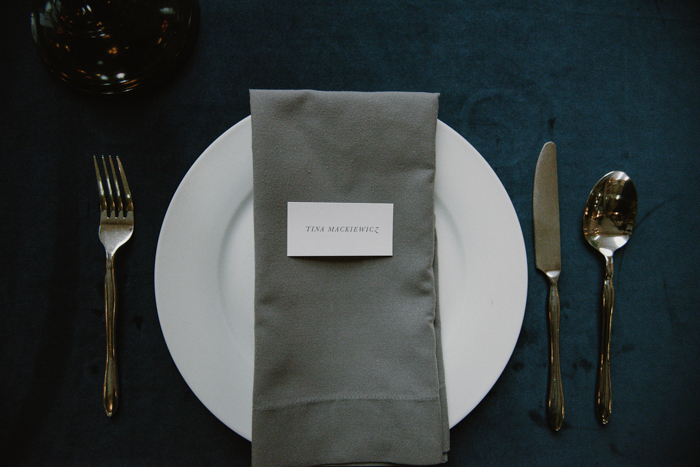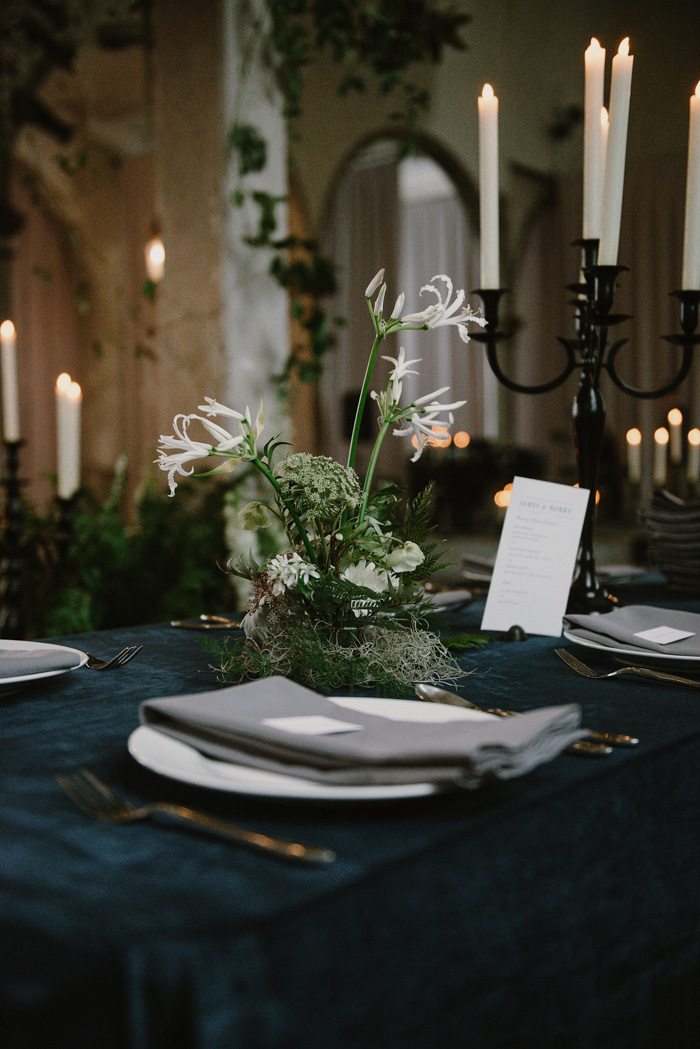 This may be a weird reference point but we drew a lot from the 1990s film, "Interview with a Vampire," which was also set in New Orleans. Growing up, I was always drawn to the moody atmosphere. The Marigny Opera House, a hundreds-year-old church, was the perfect setting. It is slightly dilapidated-looking in the most gorgeous way. We went without florals and instead had huge greenery installations comprised of ferns and Spanish moss to make the room feel like it was a bit overgrown and abandoned. Candelabras and candle clusters covered the floors. We used navy velvet table clothes for a rich, luxe feel.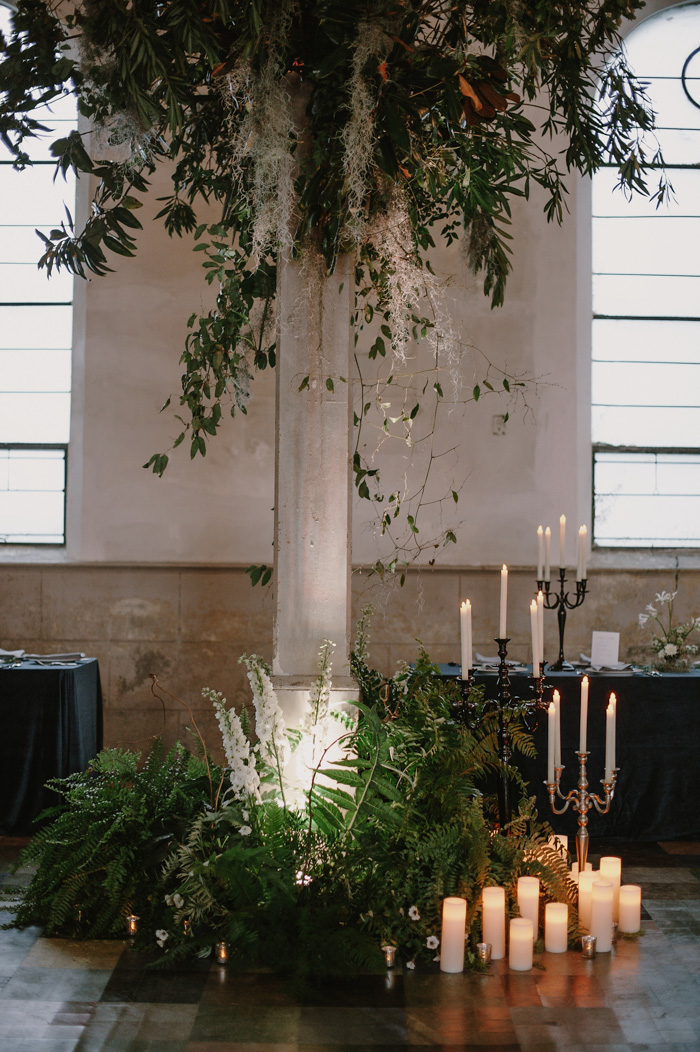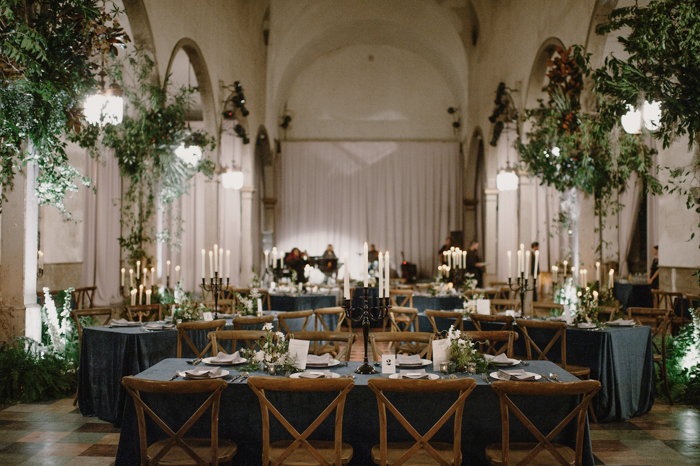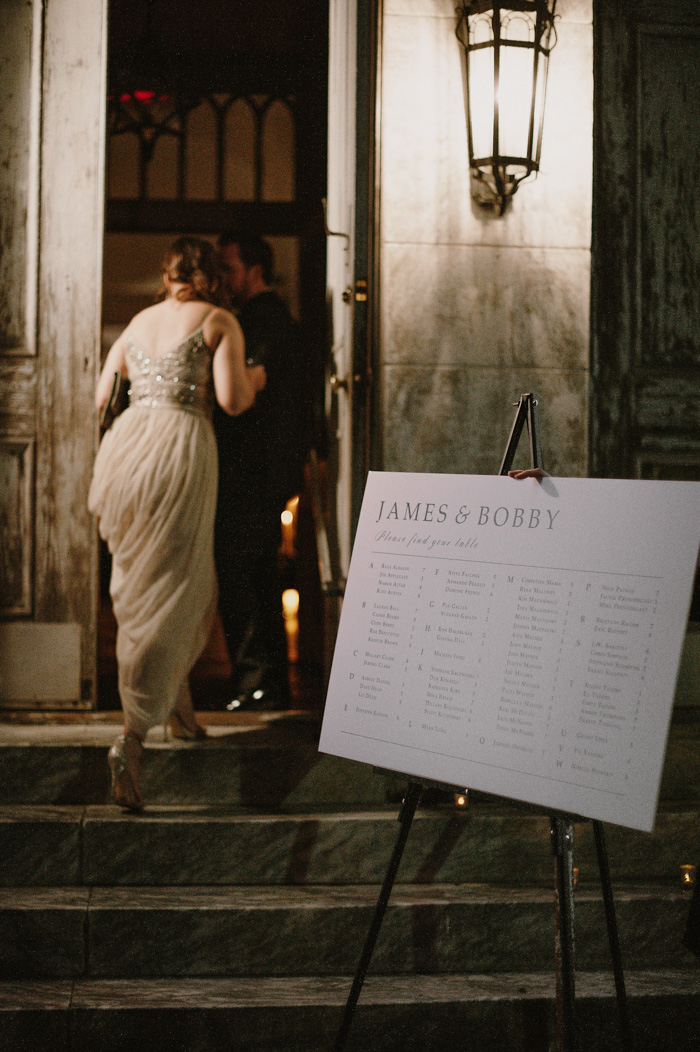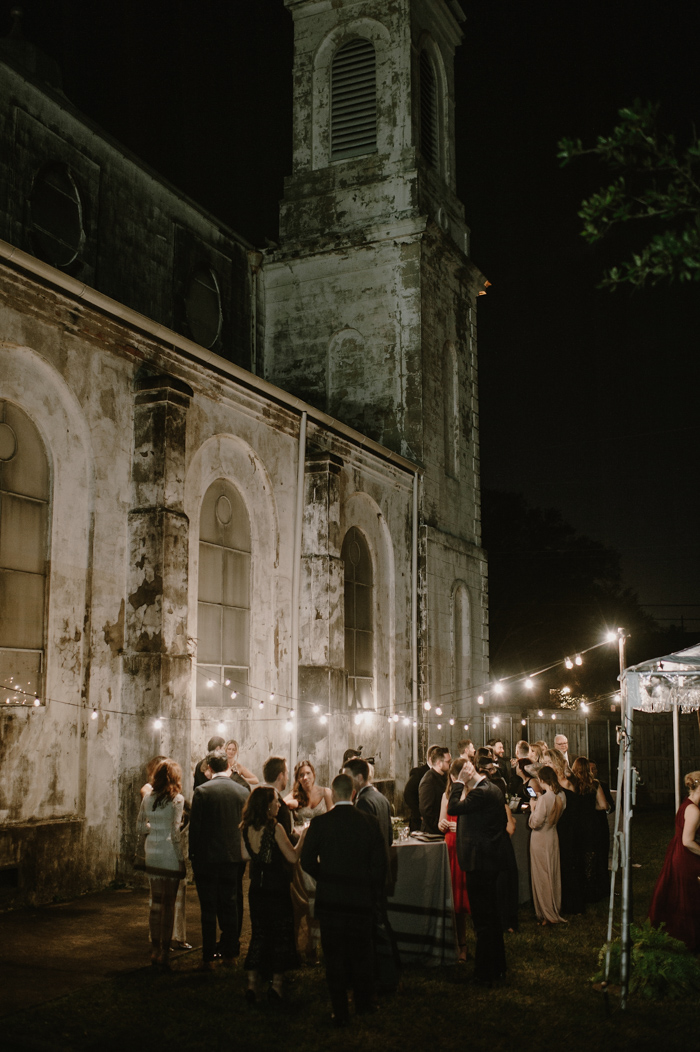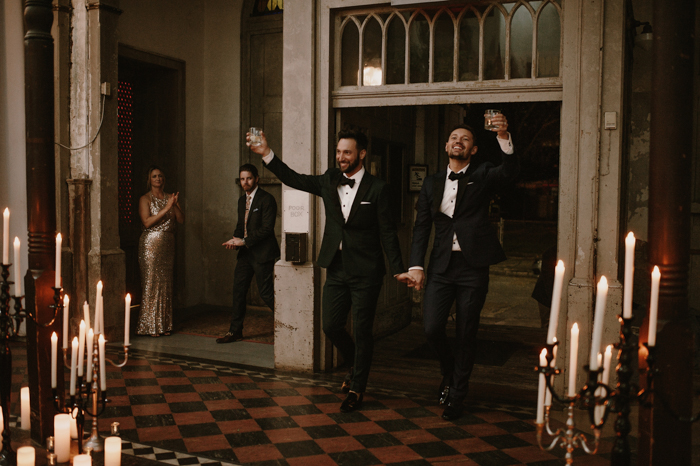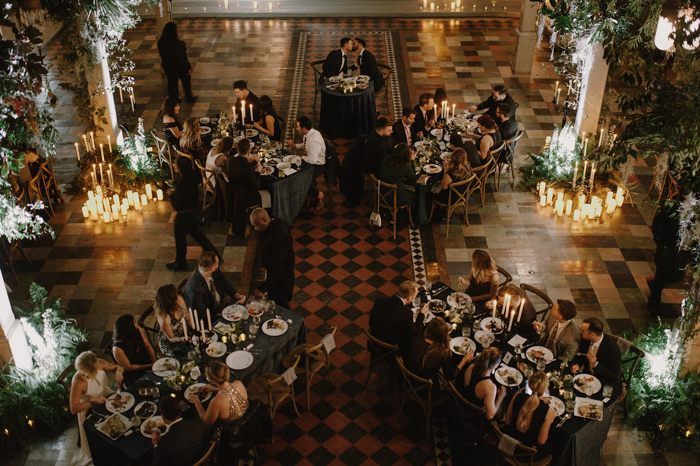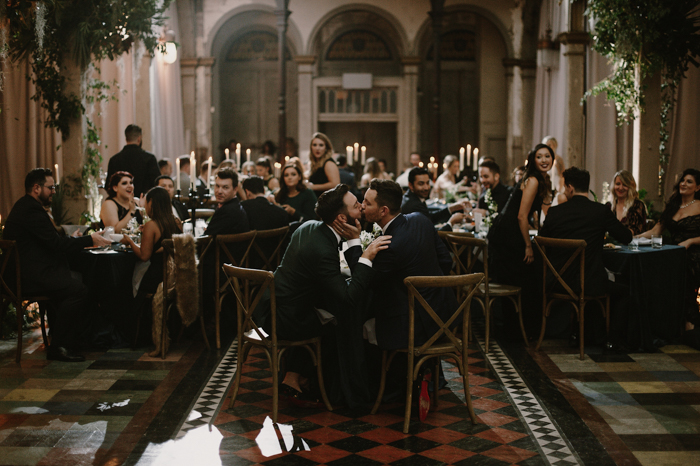 Processional – "Kissing You" by Des'ree
Recessional – "Come What May" from Moulin Rouge
First Dance – "Empire" by Ella Henderson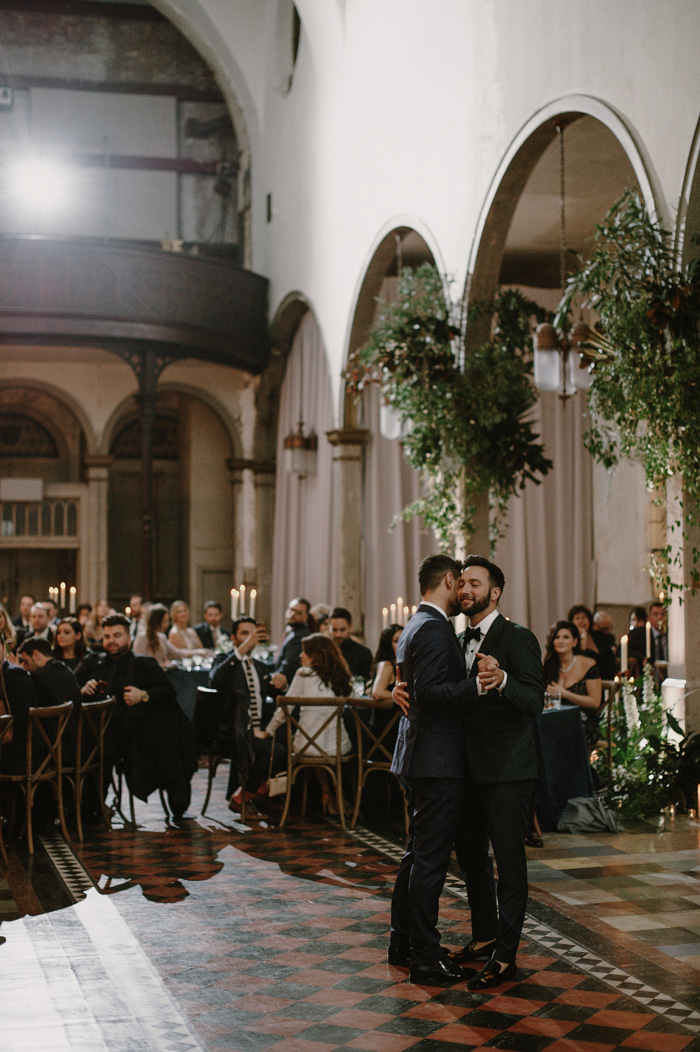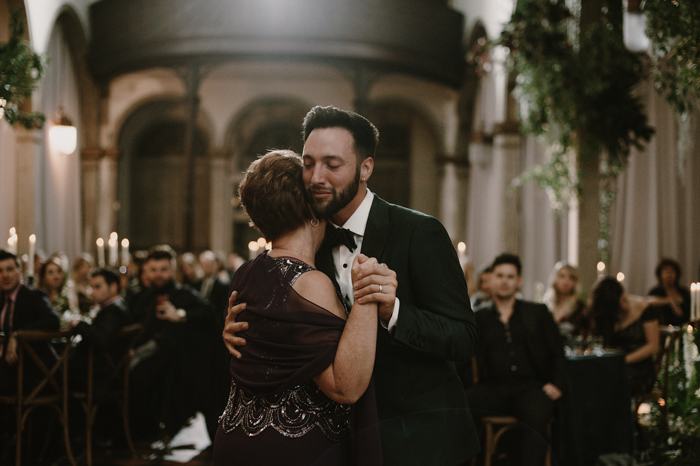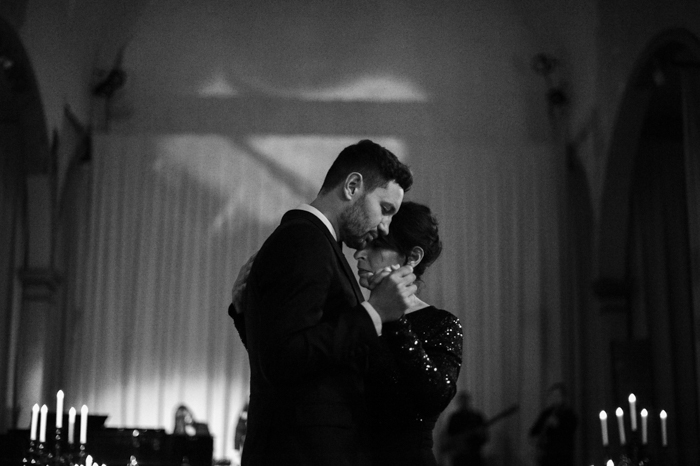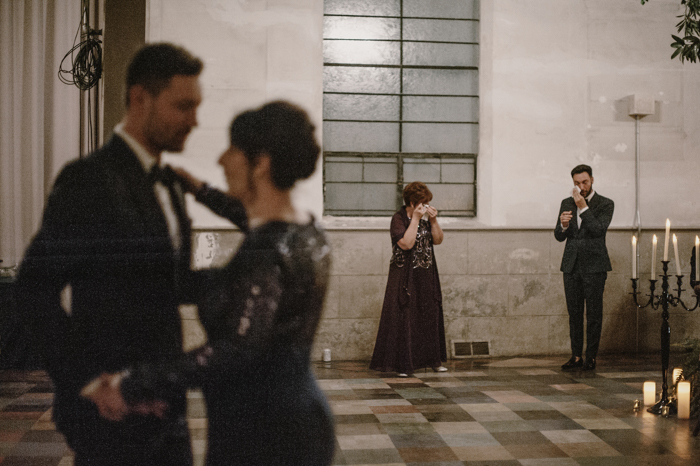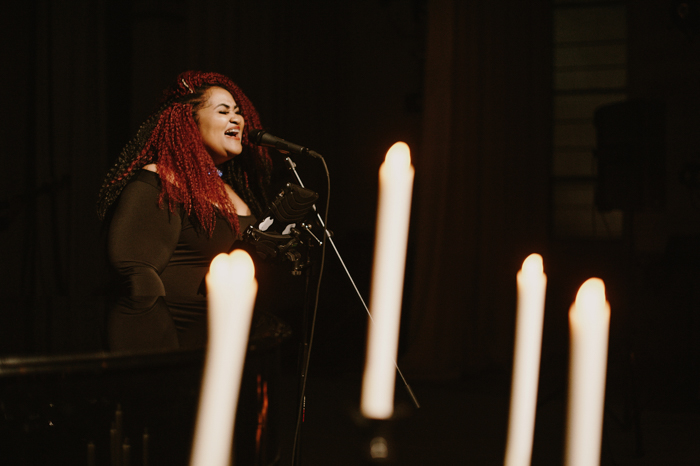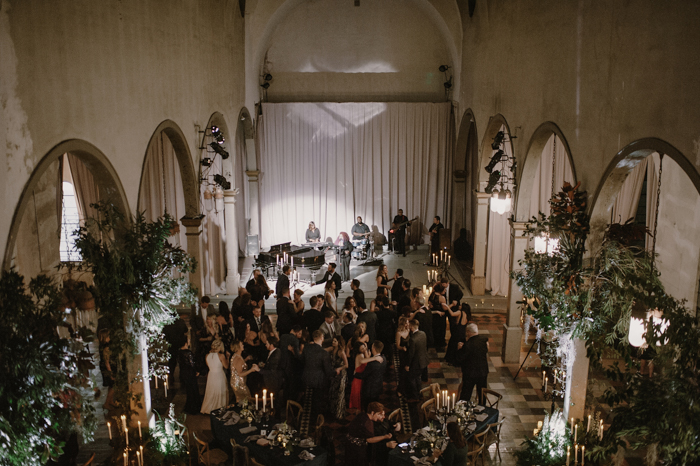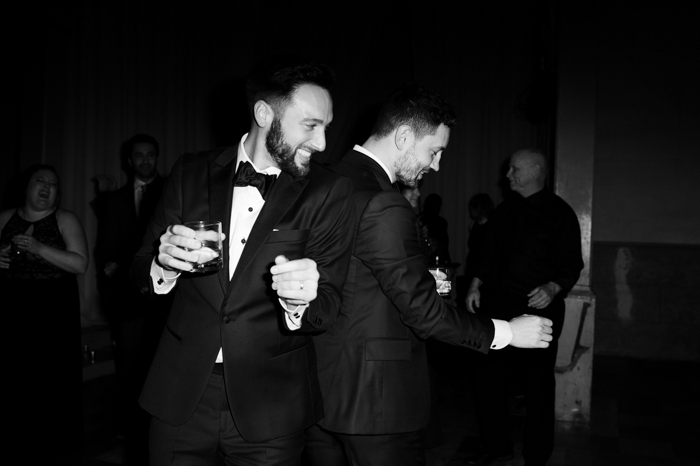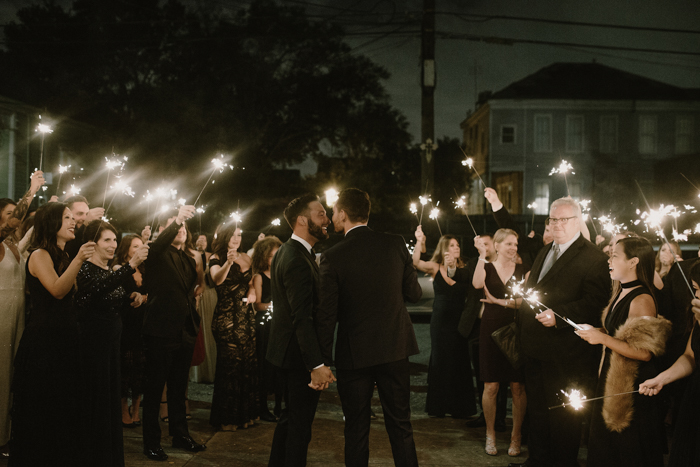 Our biggest congratulations to Bobby and James, and a special thanks to Kristen Marie Parker for sharing this unbelievably beautiful wedding at Marigny Opera House with Junebug! Love the luxe feel of this wedding? Then you can't miss this luxe Sunstone Winery wedding that included with a huge (totally legal) surprise for the guests!