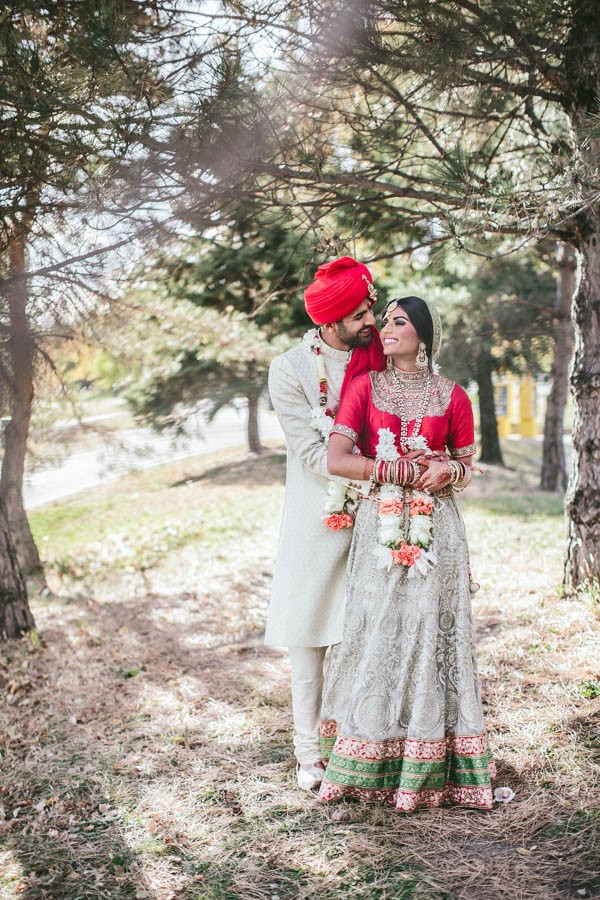 Loree and Biren's Calhoun Beach Club wedding was a modern take on a tradition Indian wedding. The couple wanted to portray both their American and Indian sides, and they also wanted their family and friends to get the very best taste of their home, Minneapolis. They enhanced the traditional Indian wedding colors of red, green, and gold with added magenta and grey hues in the decorations and outfits, and they planned an elegant modern reception after their traditional ceremony. Brandon Werth Photography captured every bit of the love from Loree and Biren's big day, beginning with a very sweet first look.
The Couple:
Loree and Biren
The Wedding:
Calhoun Beach Club, Minneapolis, Minnesota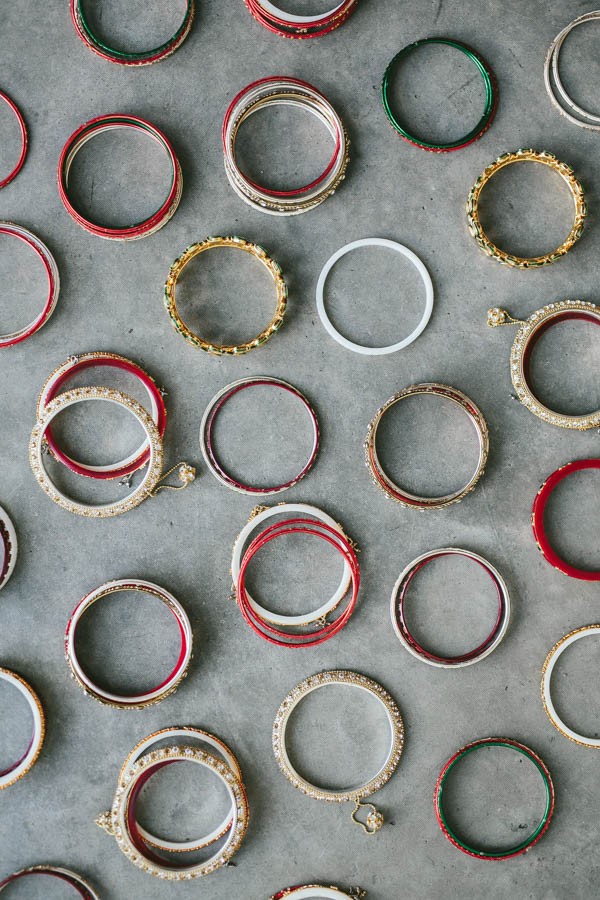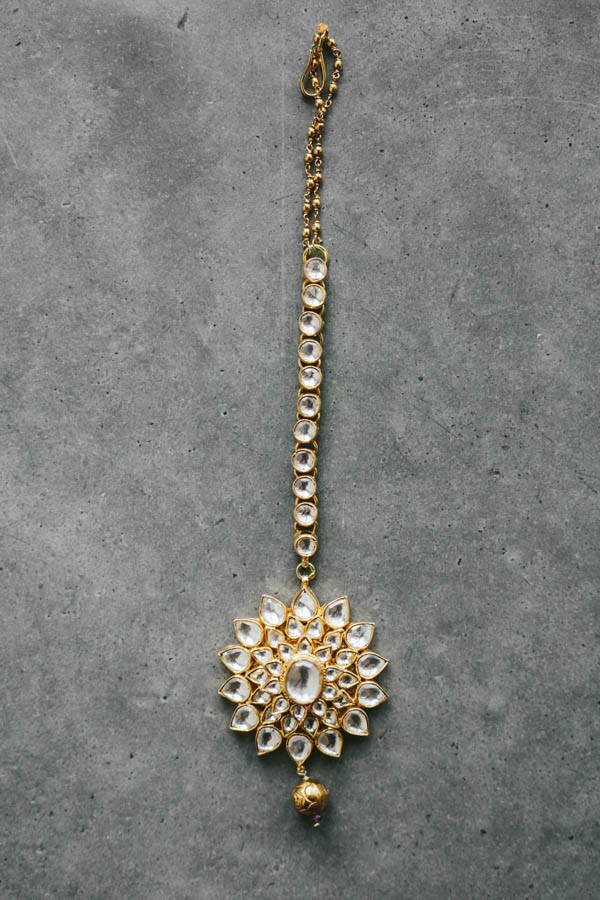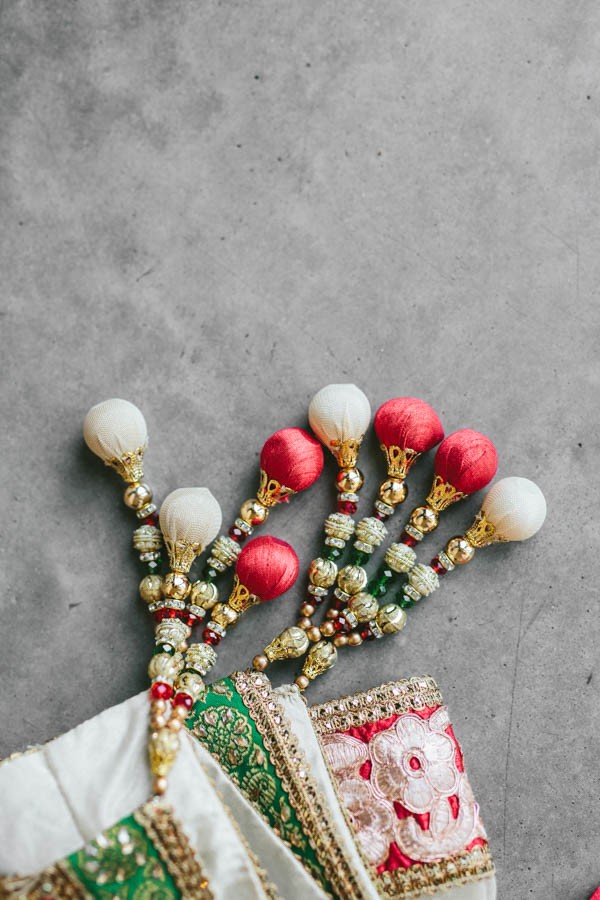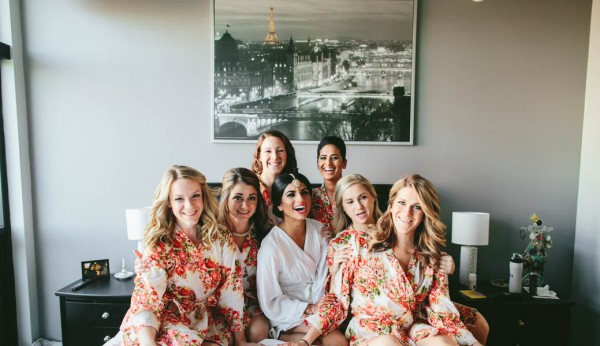 I wanted my personality to show through my wedding outfits. I designed my ceremony outfit to have an old rustic Indian look with an emphasis on cream with pops of color. I wanted to embrace my American side by having my reception saree completely white.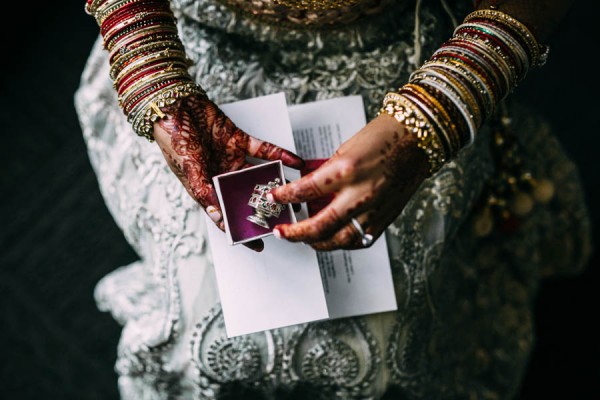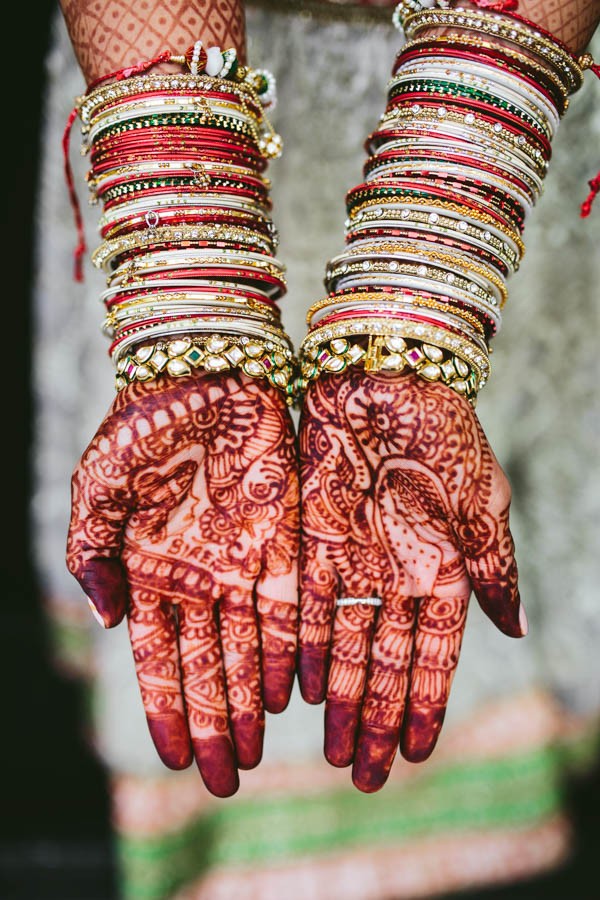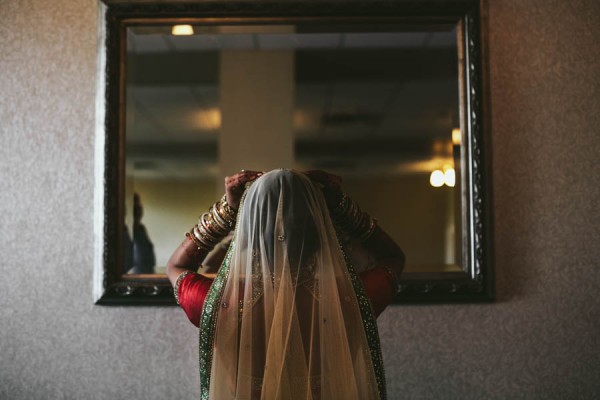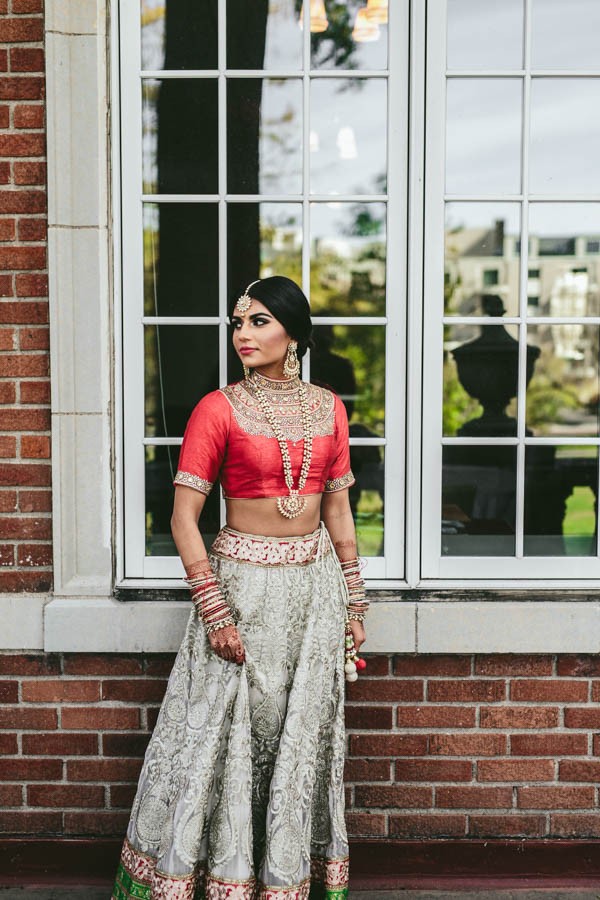 As tough as it is, you have to ENJOY wedding planning! Don't sweat the small stuff as your wedding day will be perfect regardless of any additional planning and details to worry about. Figure out your core plan (including timing, design, and logistics) and the rest will fall into place perfectly.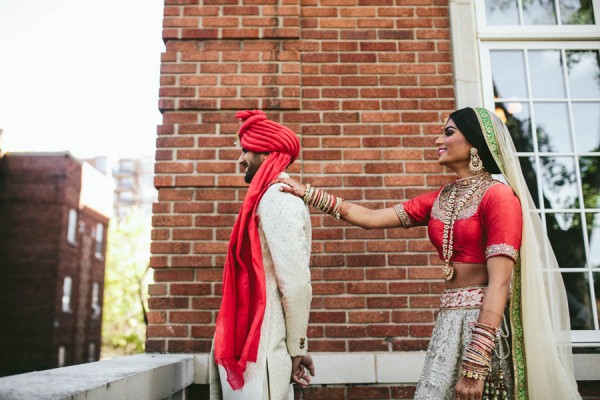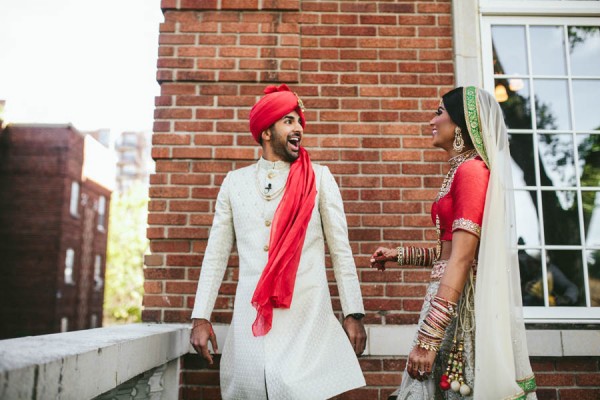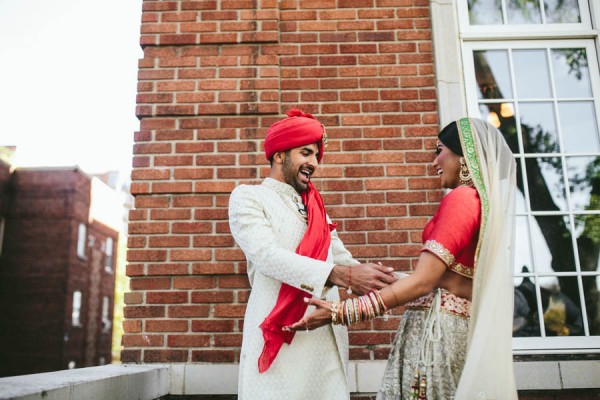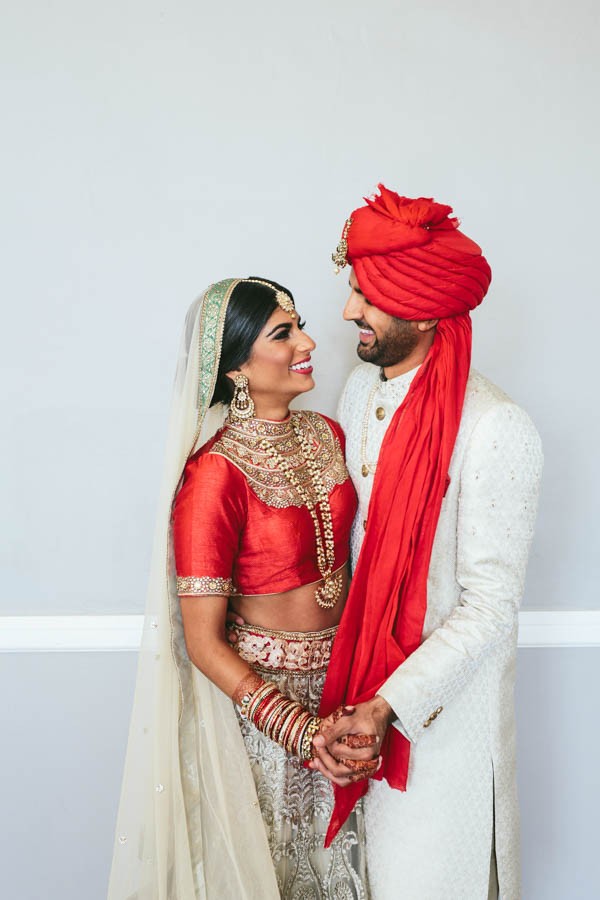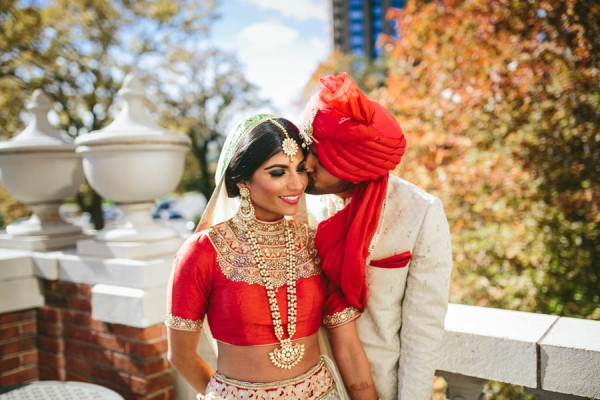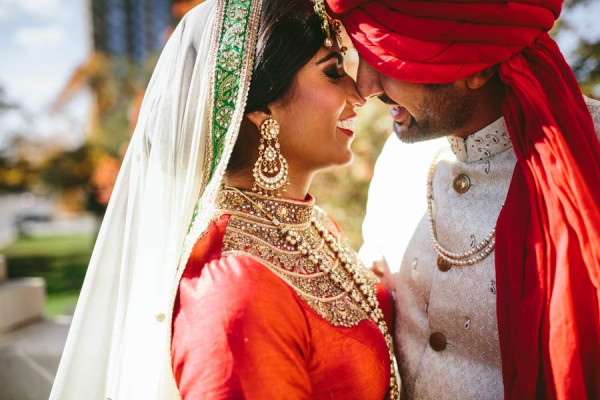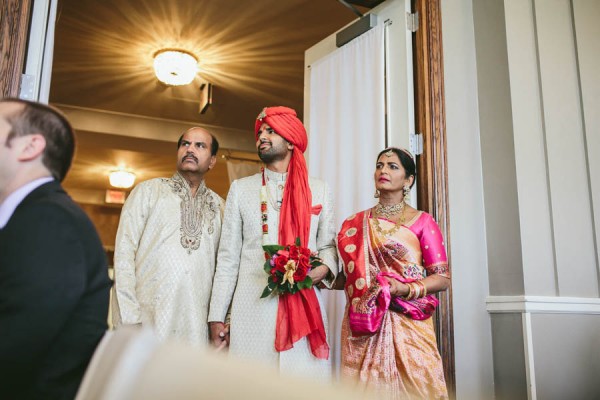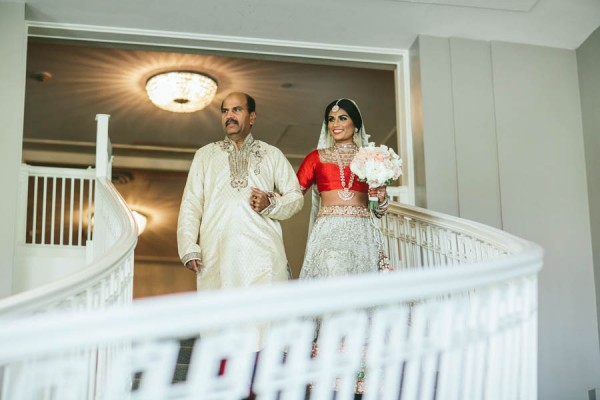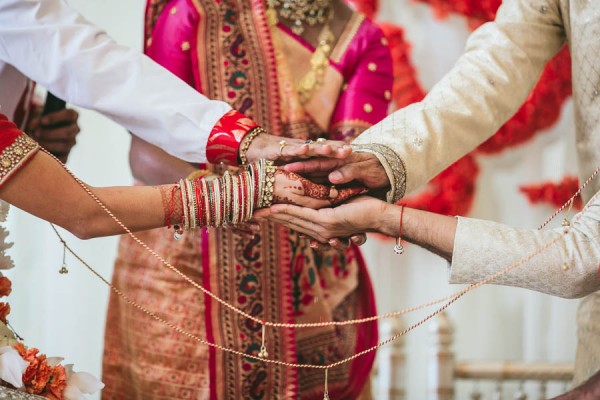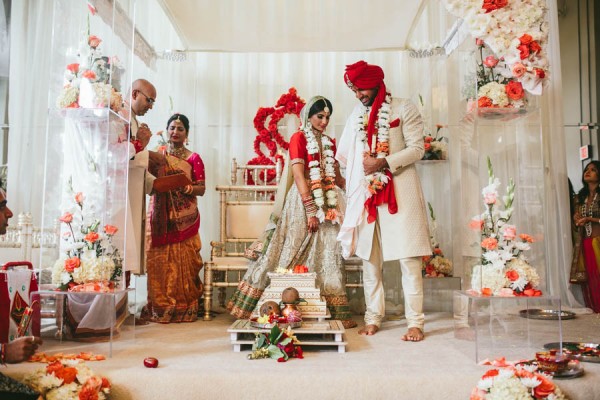 We wanted a modern take on a traditional Indian wedding. It was really important to us to portray both our American and Indian sides. The first evening (Henna and cocktail party), we did a classic old school Indian feel with modern American rustic vibes. For the day of the wedding, we mixed a splash of a traditional Indian wedding ceremony with an elegant modern twist for the reception.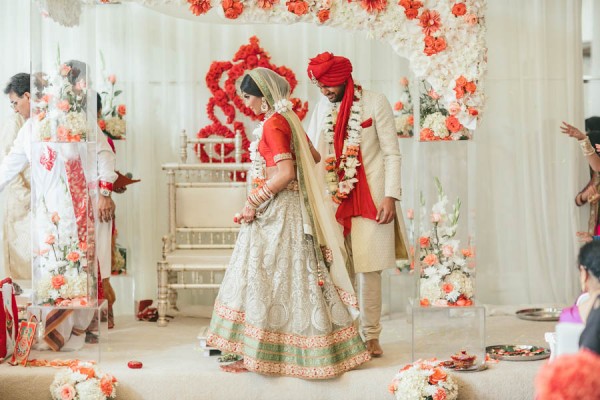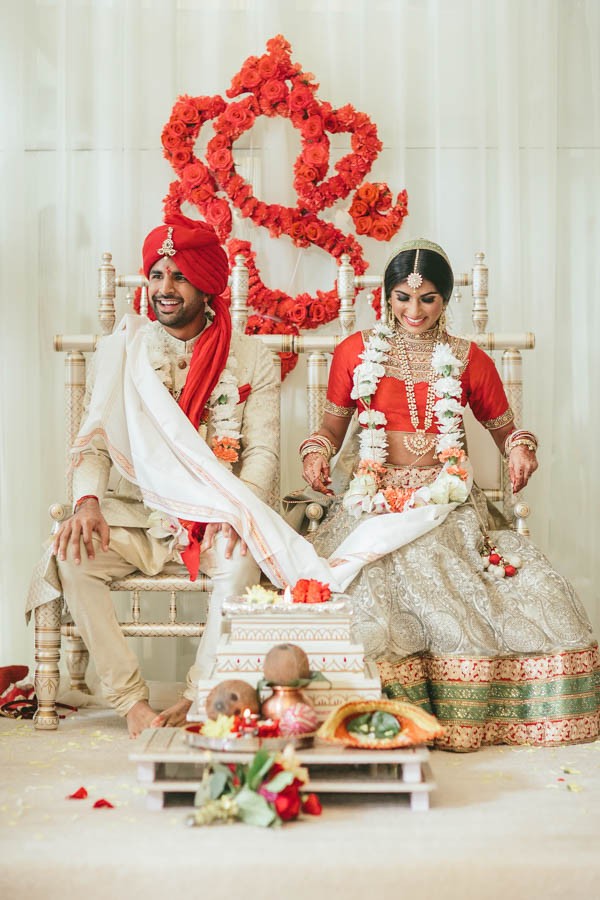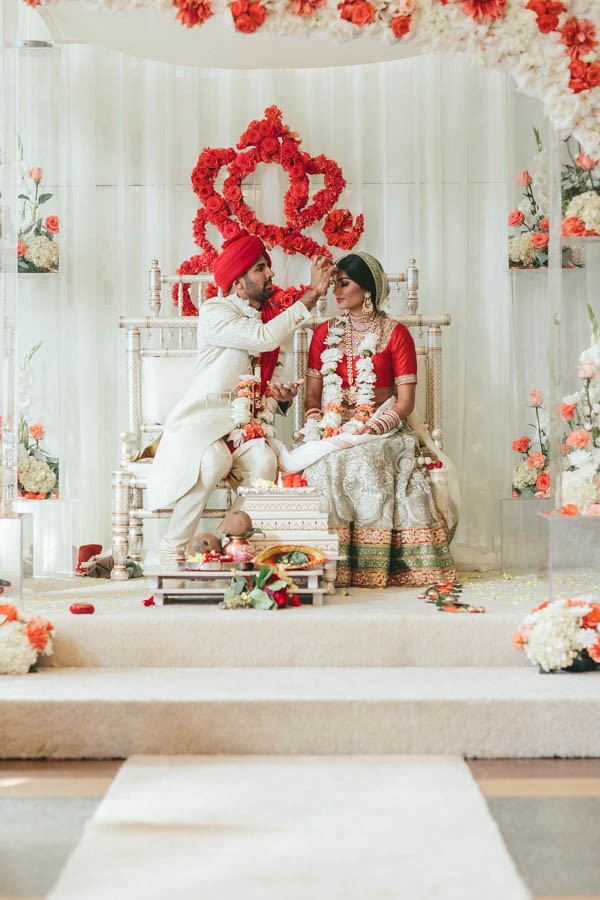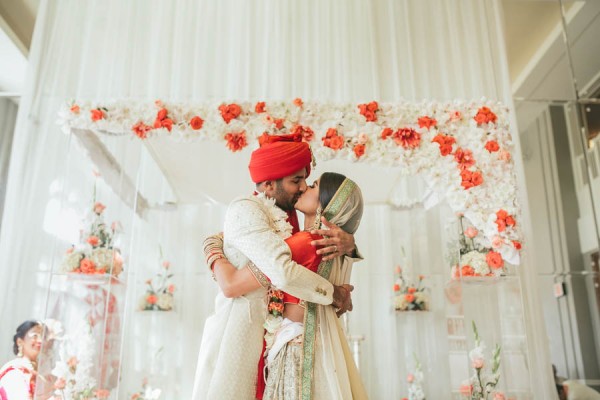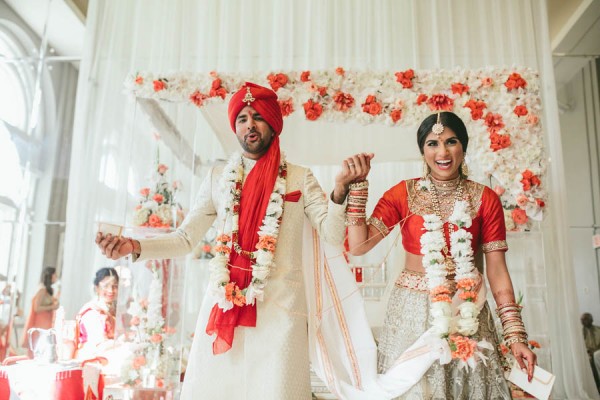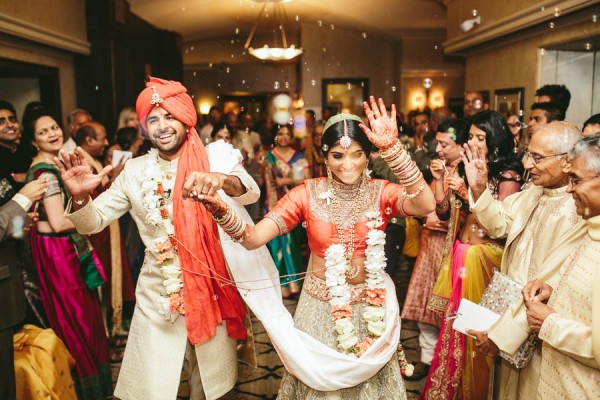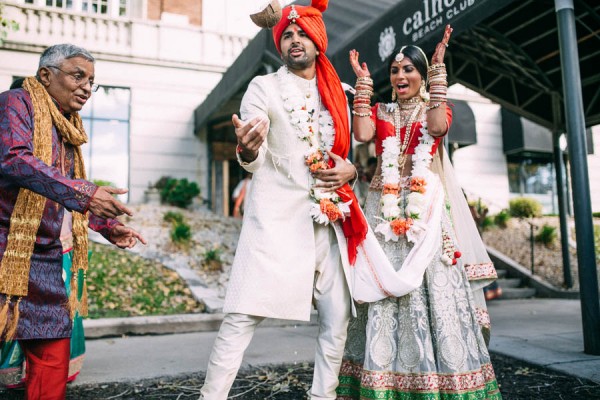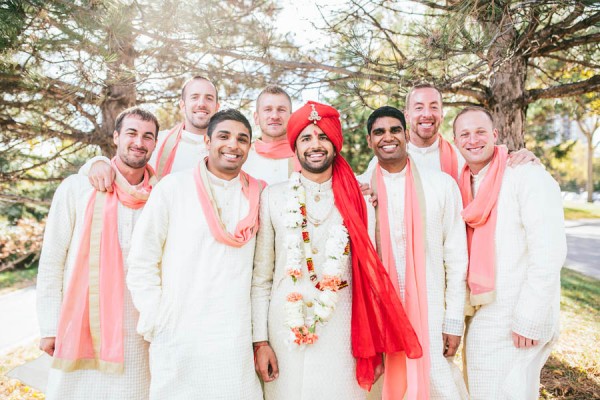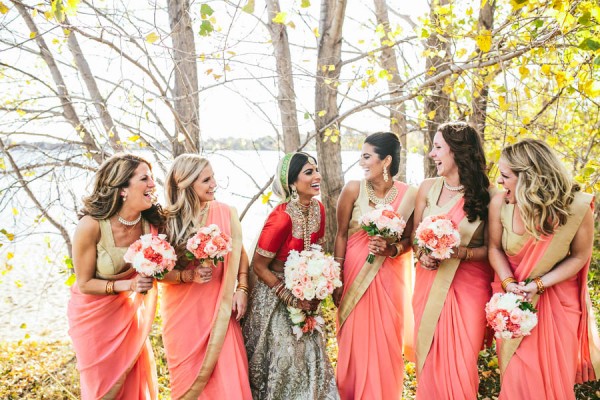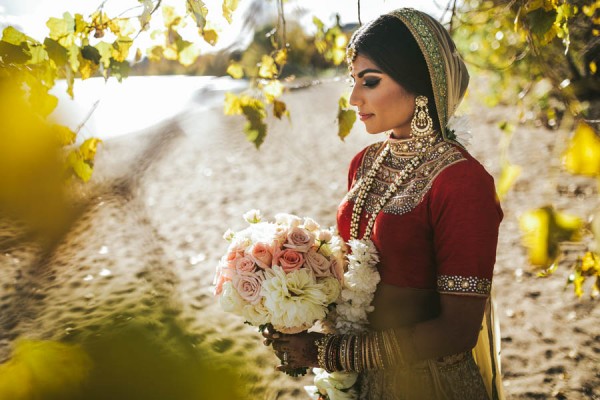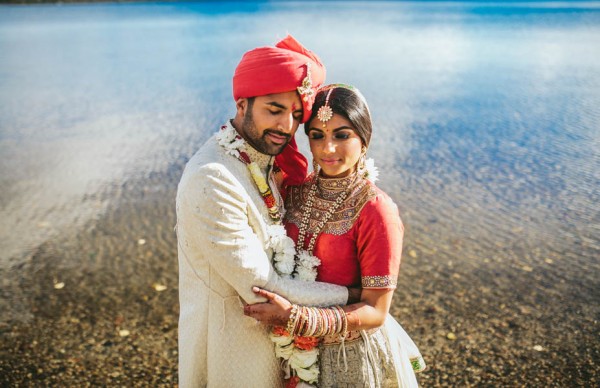 The most memorable part of our day was the moment we had some time alone after the ceremony. We were able to take in the day together and get excited for what was yet to come – the party bus and reception!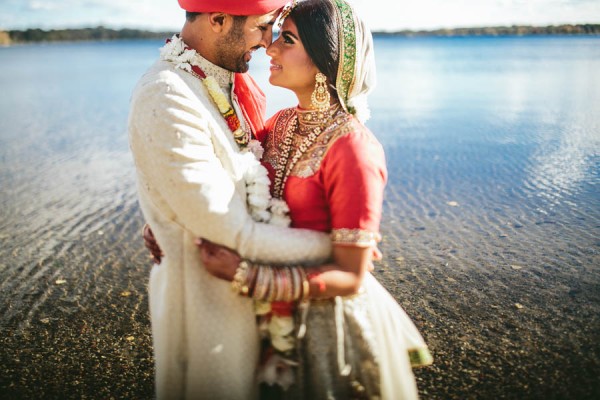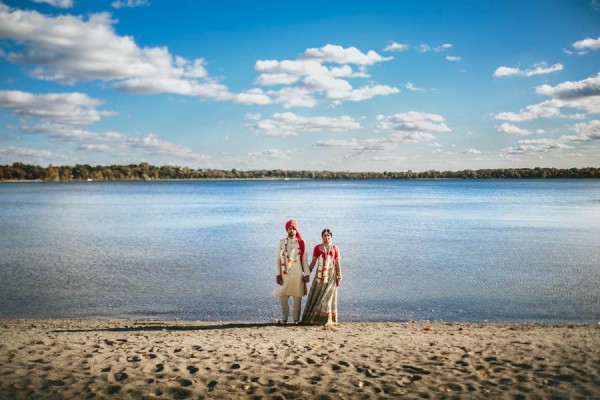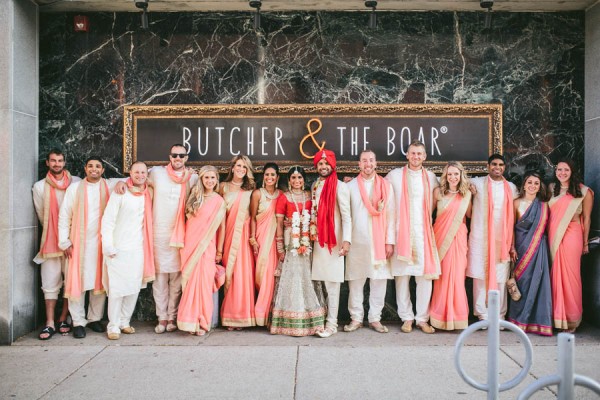 Traditional Indian wedding colors are red, green, and cream/gold. We decided to enhance the cream/gold colors and add a magenta hue to the red. Splashes of green are in my skirt, flowers, and throughout the wedding ceremony. For the reception, we turned to a more elegant feel of grey and silver for the wedding party.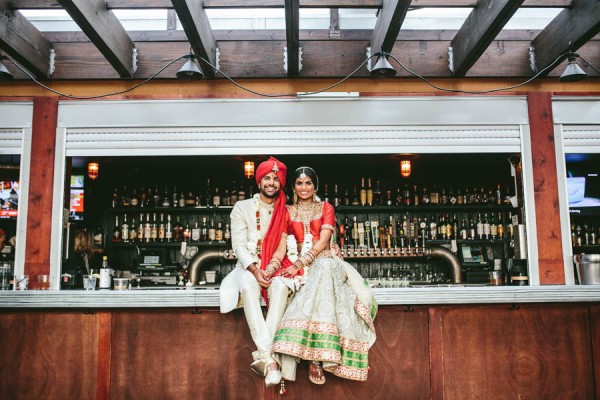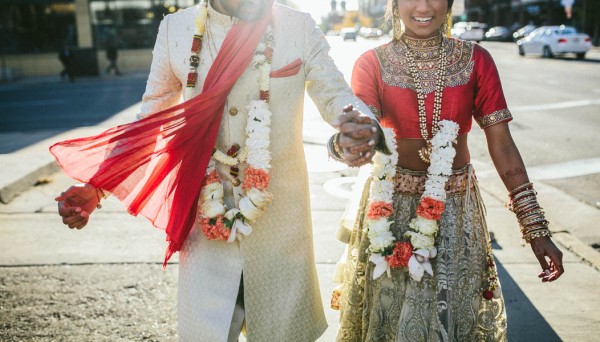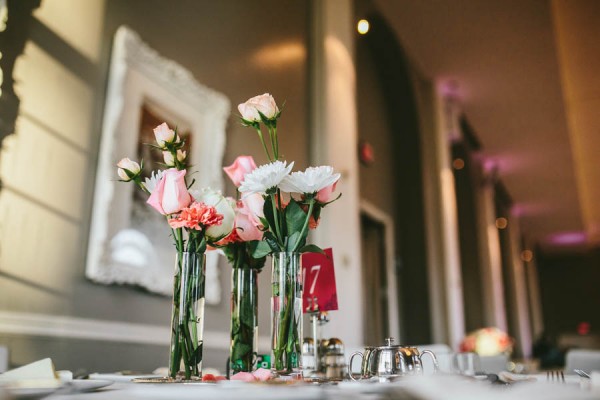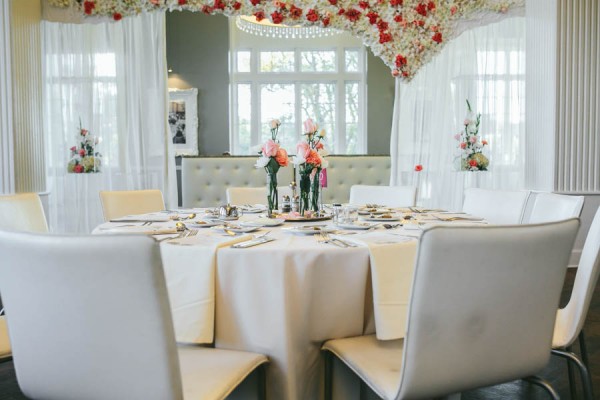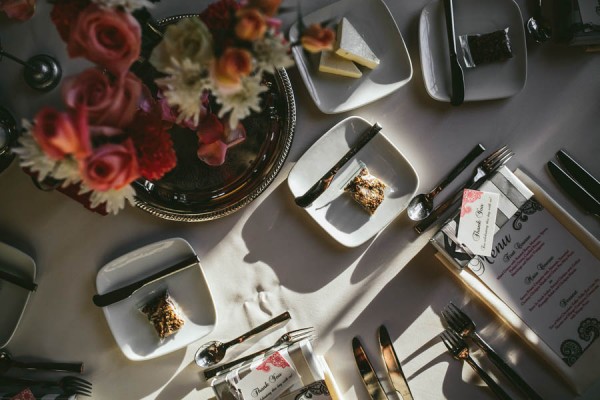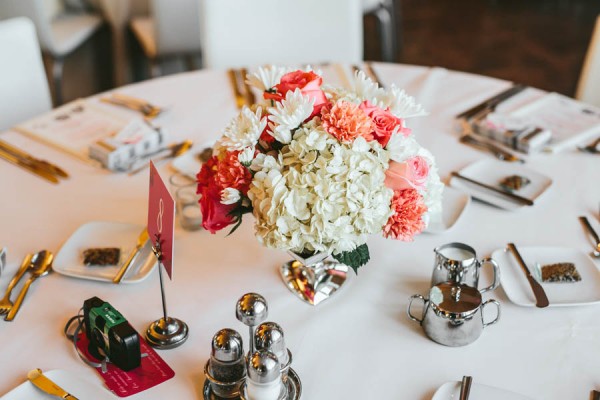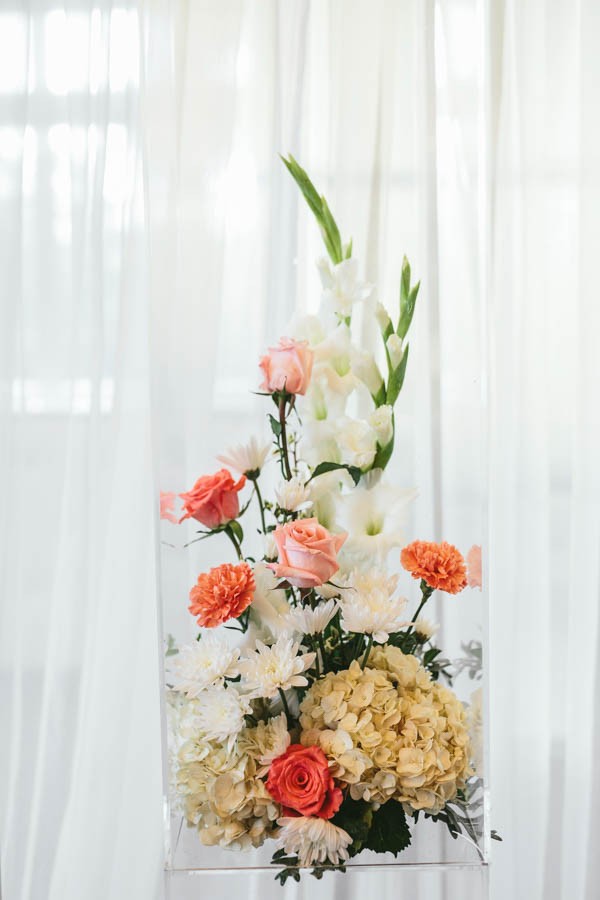 The Calhoun Beach Club was the perfect venue for us. It has a touch of simplicity with the elegant feel we were looking for. We live in Minneapolis and really wanted to show our friends and family the beauty of this city.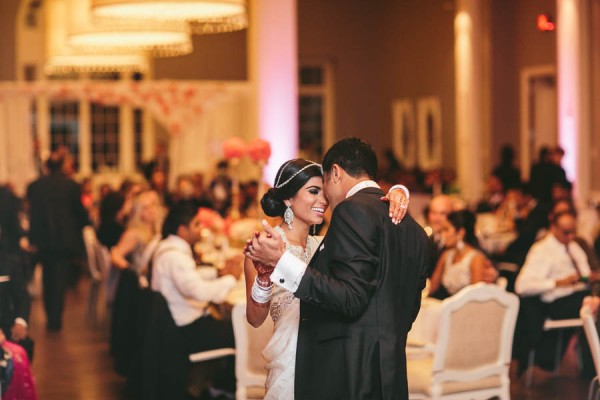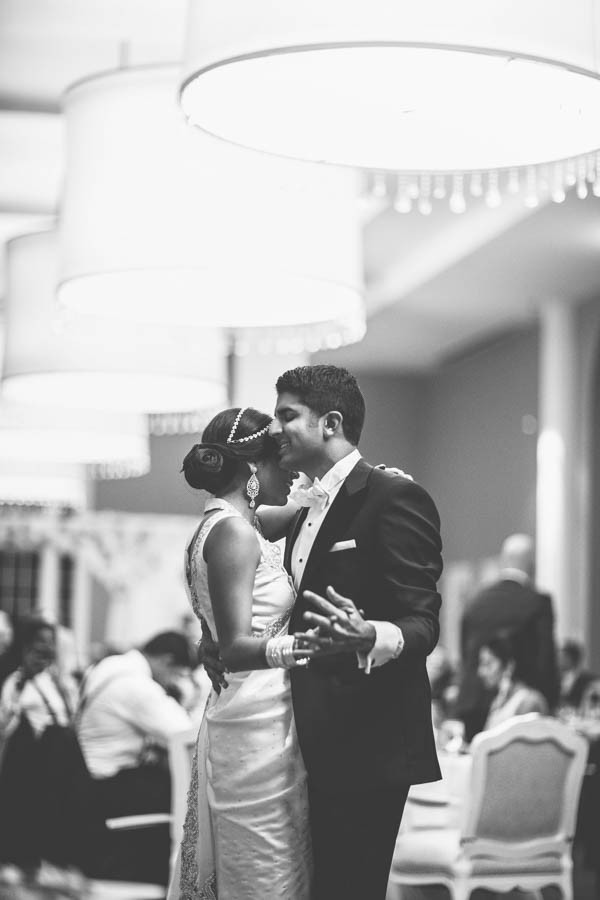 Congratulations to Loree and Biren on their wedding! Thank you to Brandon Werth Photography for sharing their Calhoun Beach Club wedding with Junebug. For more Indian wedding inspiration, take a look at this romantic Indian wedding at Tivoli Palacio de Seteais.