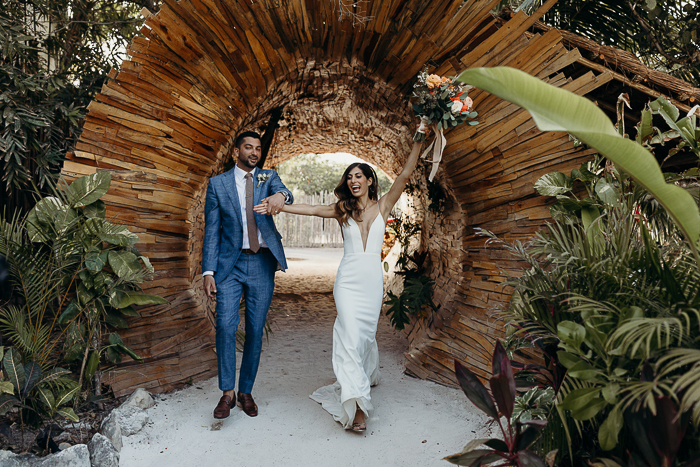 There's nothing we love more than a tropical destination wedding here at Junebug, and Tulum happens to be one of our favorites. Leena and Nima's modern boho middle eastern wedding at Mia Tulum Restaurant and Beach Club was the perfect combination of killer style, a neutral color palette with pops of coral, stunning ocean views, and a whole lot of fun.
We're utterly obsessed with the small details put together by Junebug member Mango Weddings and Events. From the glamorous Persian Sofreh Aghd to the raffia hand fans to the personalized branded coconuts, this couple thought of everything.
While we could gush for days, we'll let these beautiful photos from Junebug member–that's right two members helped make this day magical–Memory Box Photography do the talking for us!
The Couple:
Leena and Nima
The Wedding:
Mia Tulum Restaurant & Beach Club, Tulum, Mexico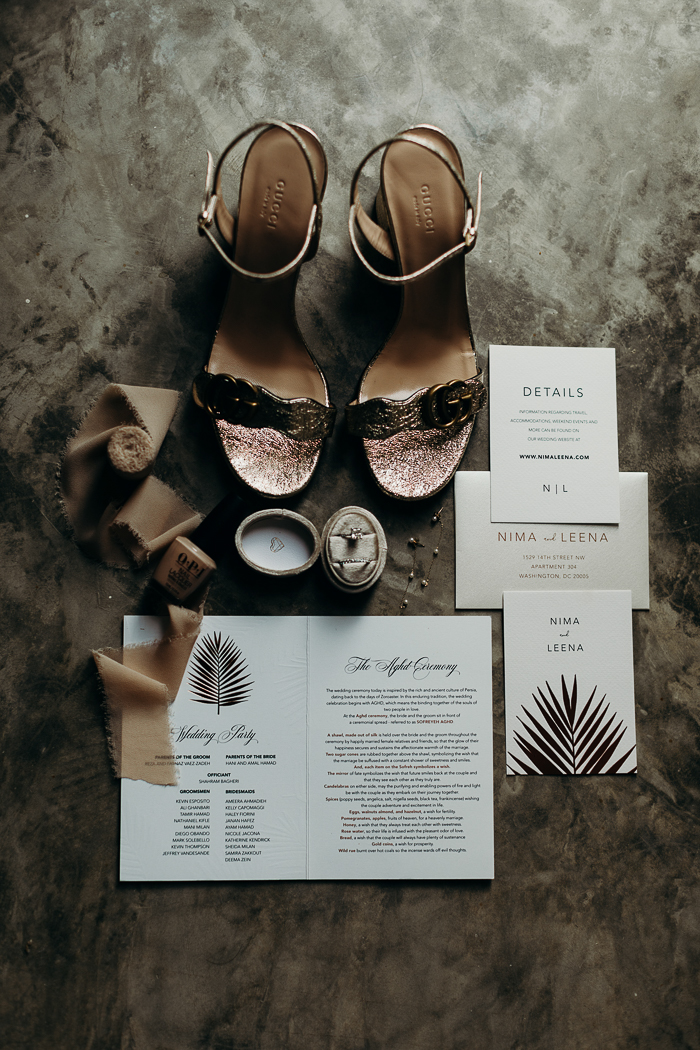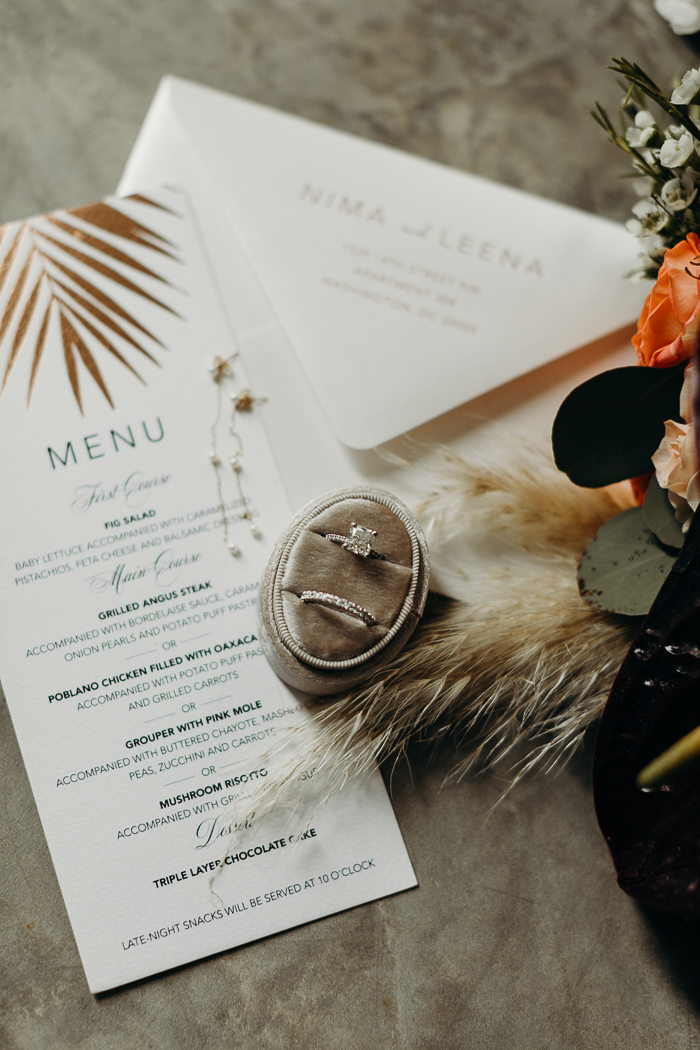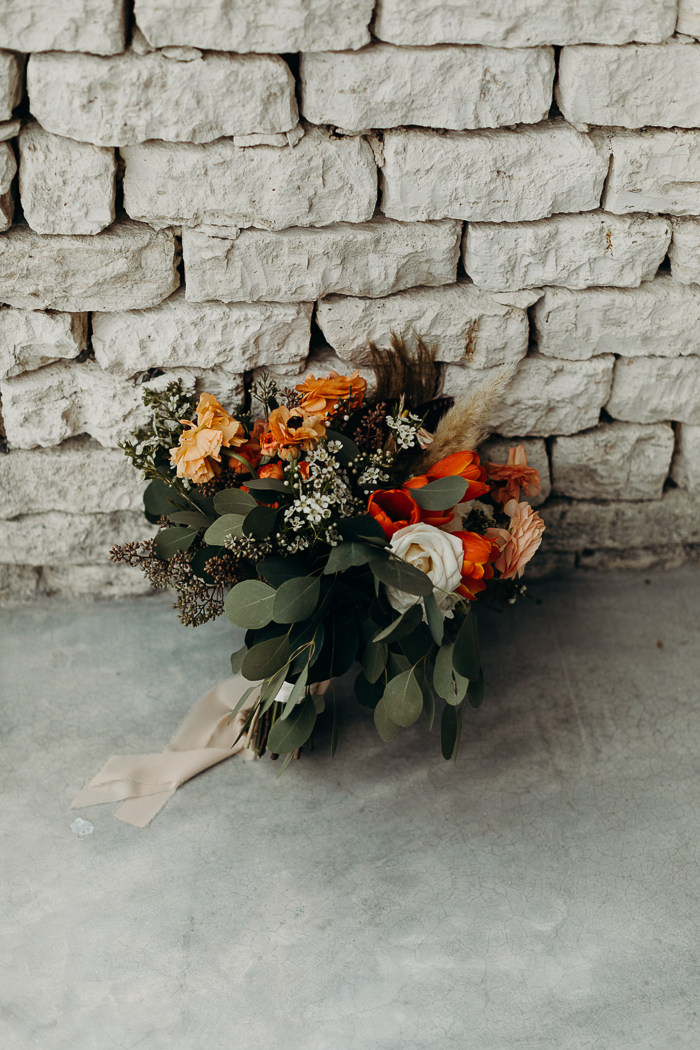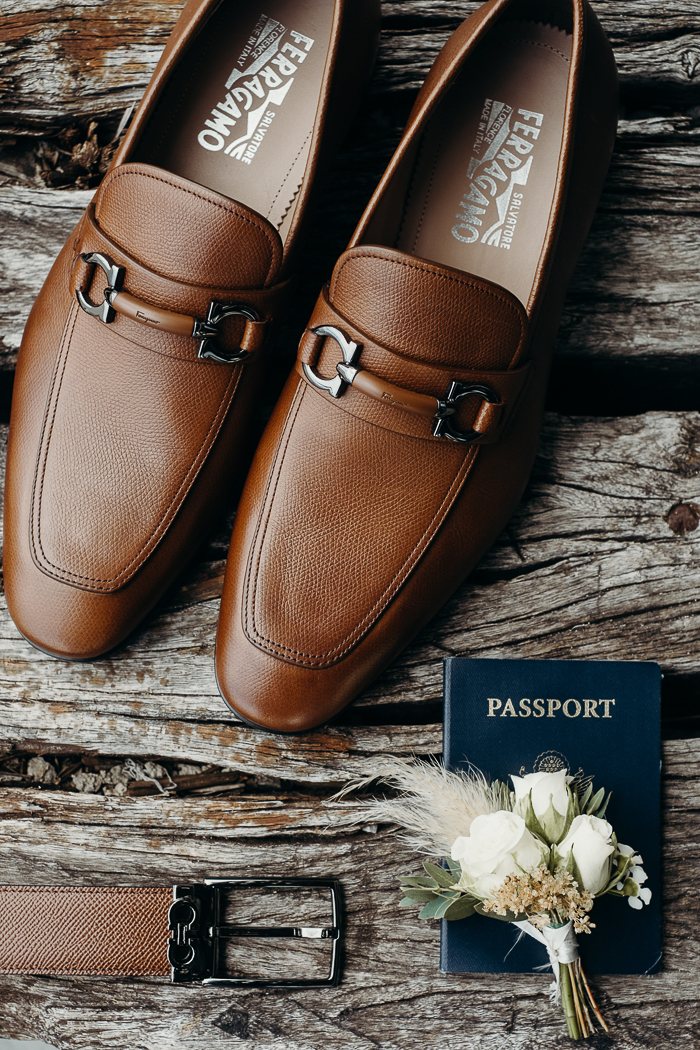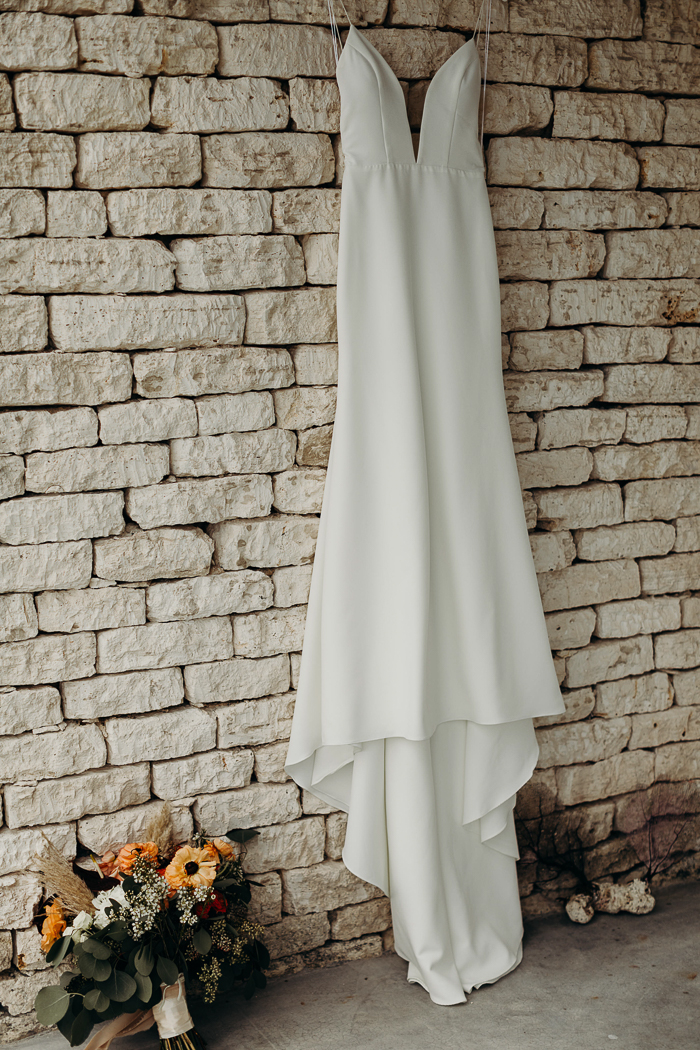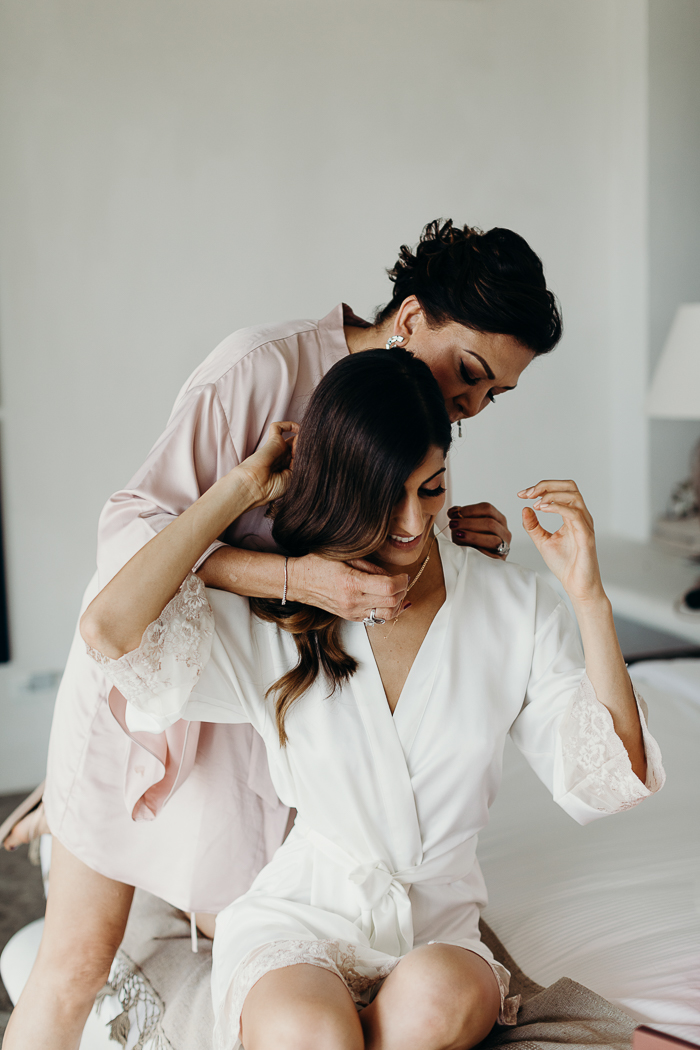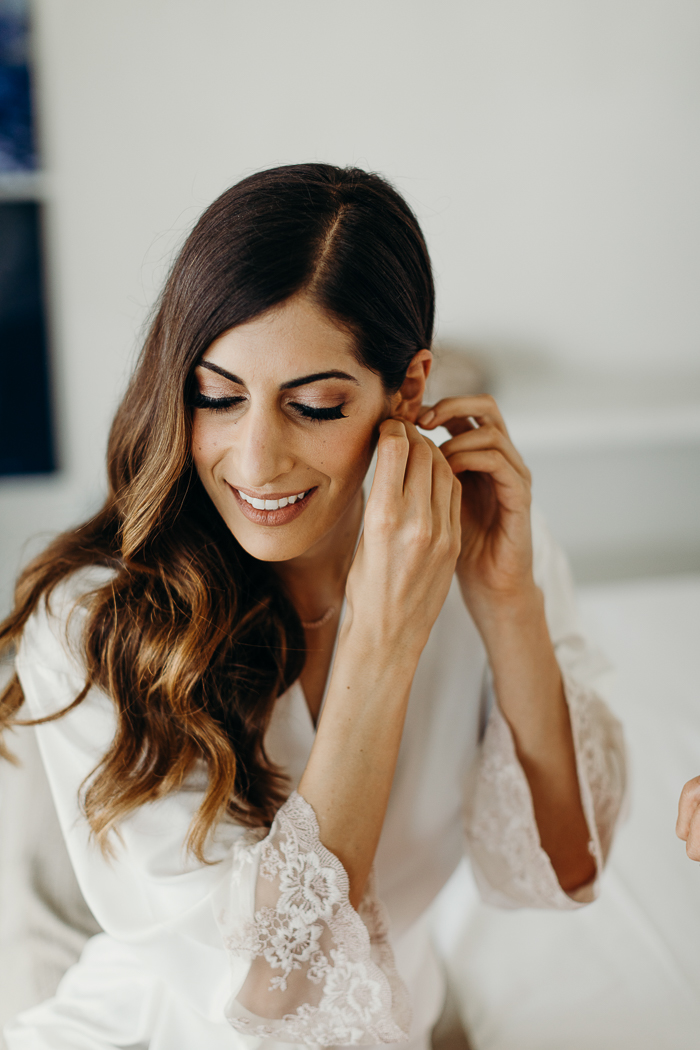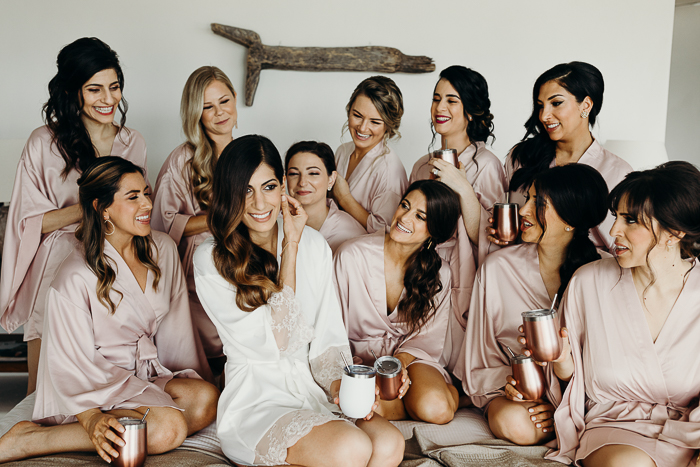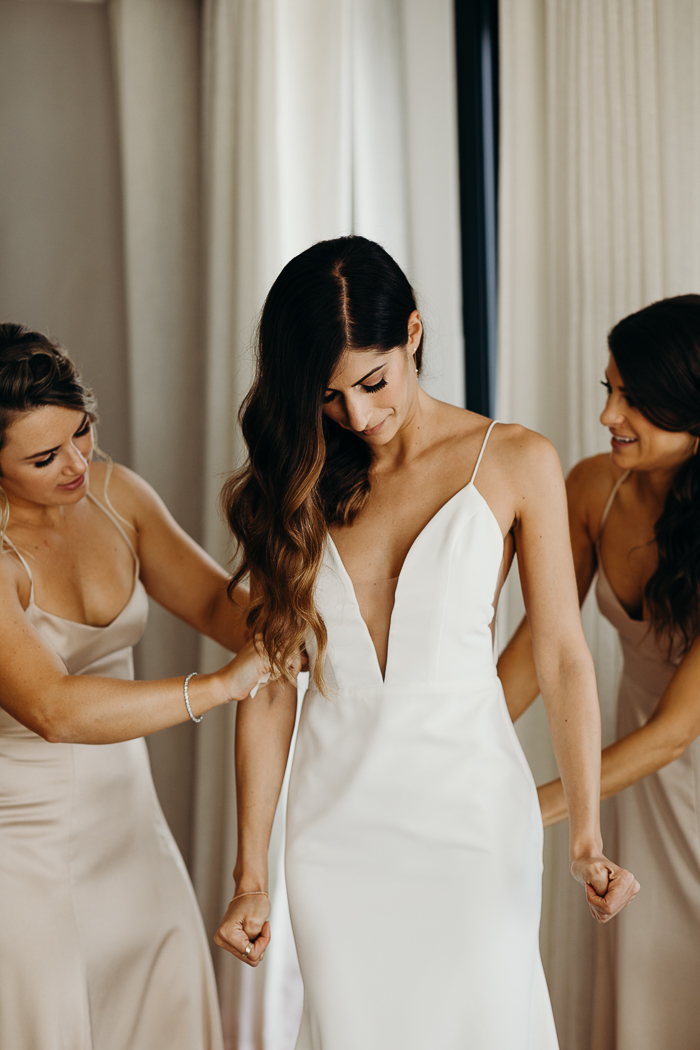 A Megan Markle Inspired Sarah Seven Gown
I wore a Sarah Seven crepe gown. My inspiration was a Megan Markle look–simple with no lace but a bit of detail. I accompanied it with Gucci shoes. The jewelry I ended up wearing on the wedding day was lovely and special. I opted for very simple and delicate Mizuki pearl drop earrings, a tennis bracelet, and stackable thin diamond rings from Iran that Nima's parents gave to me on the wedding day. I was very happy I could wear some pieces from Iran and felt that that was important to do.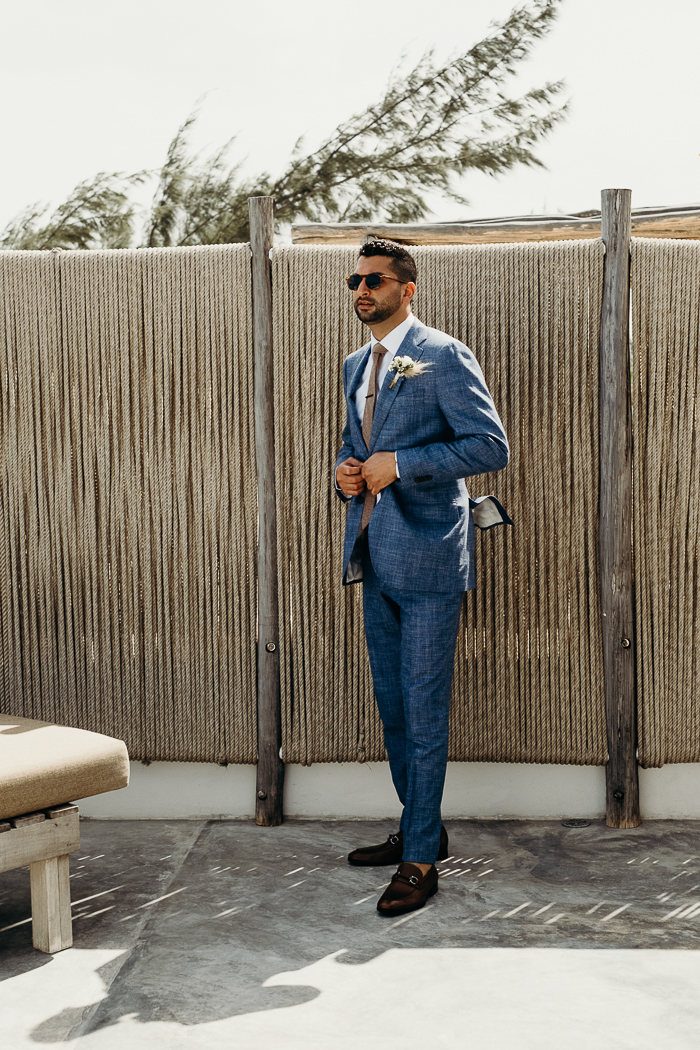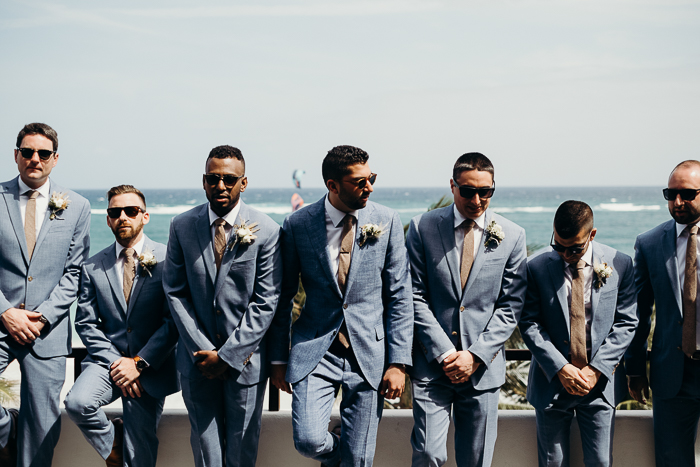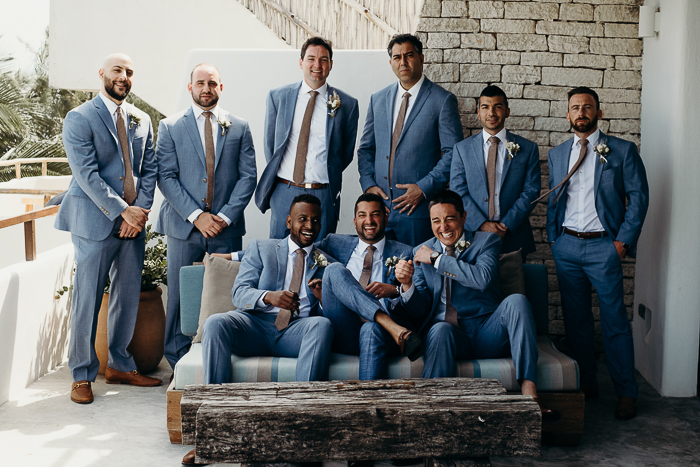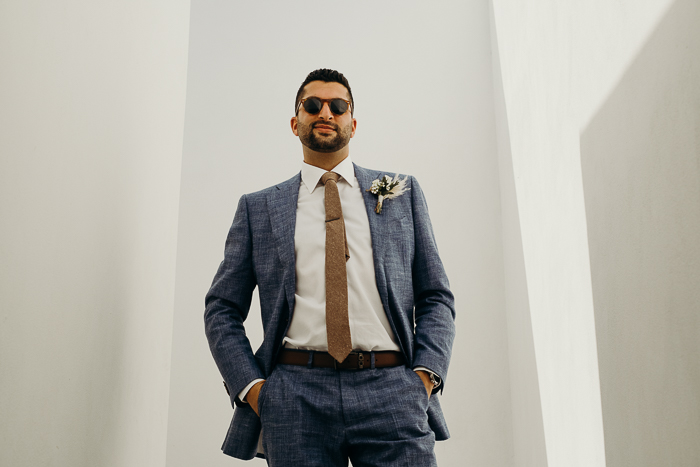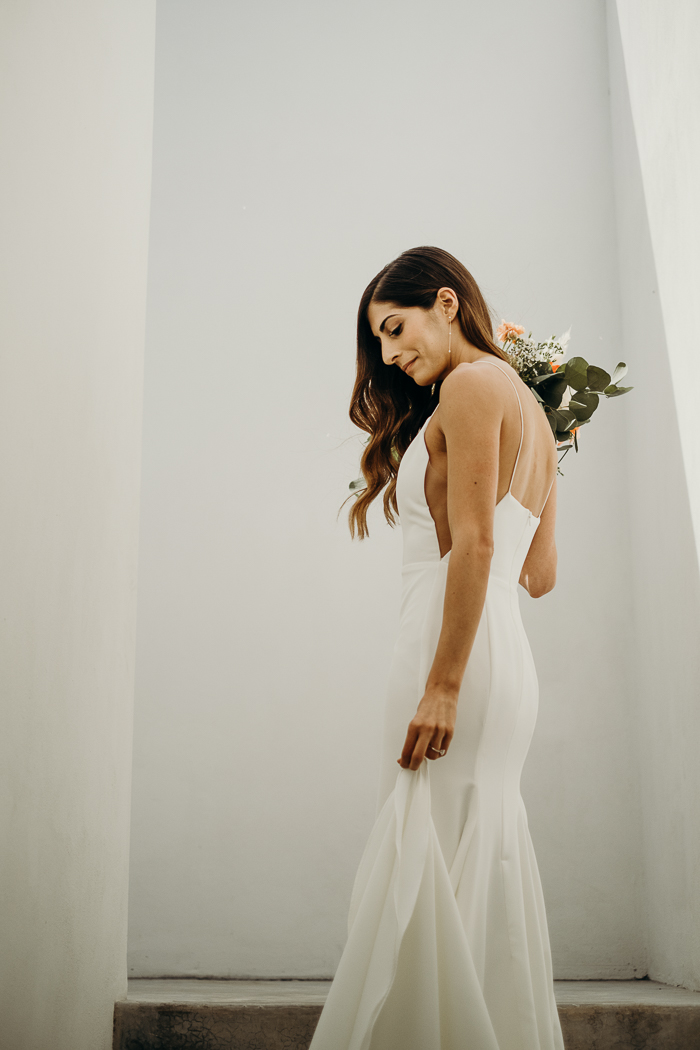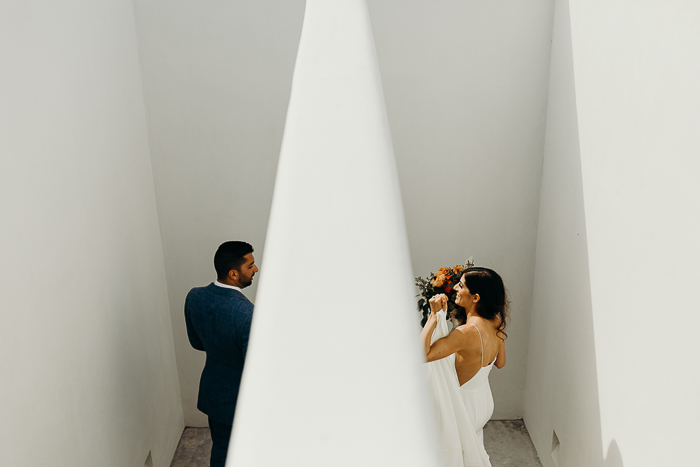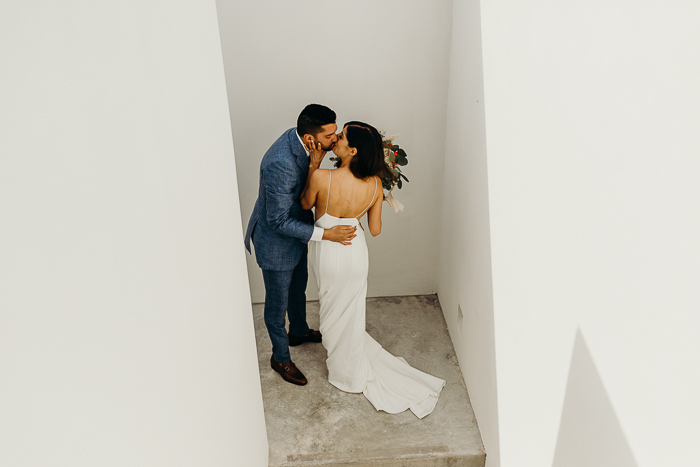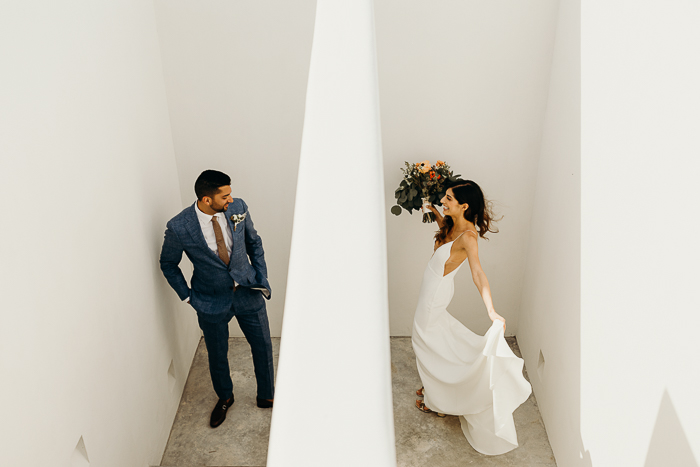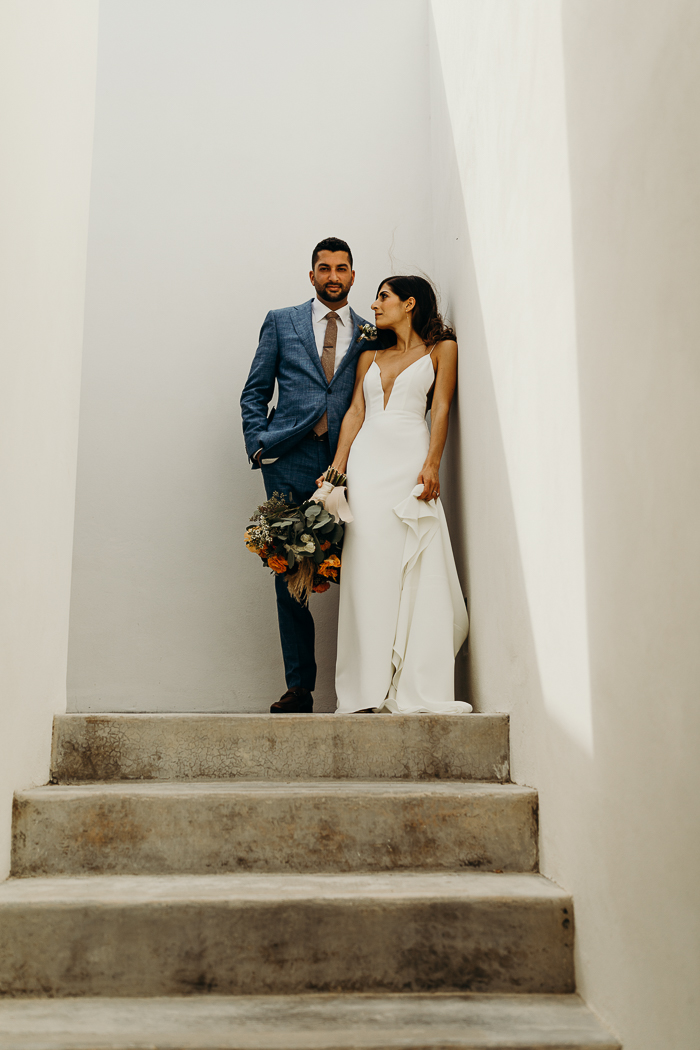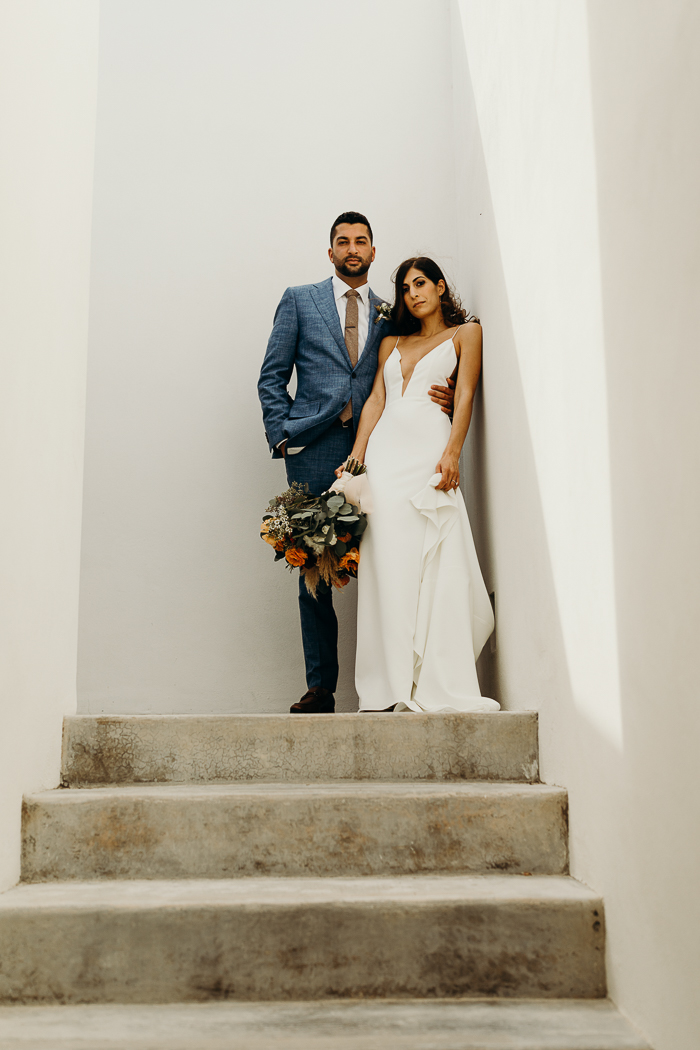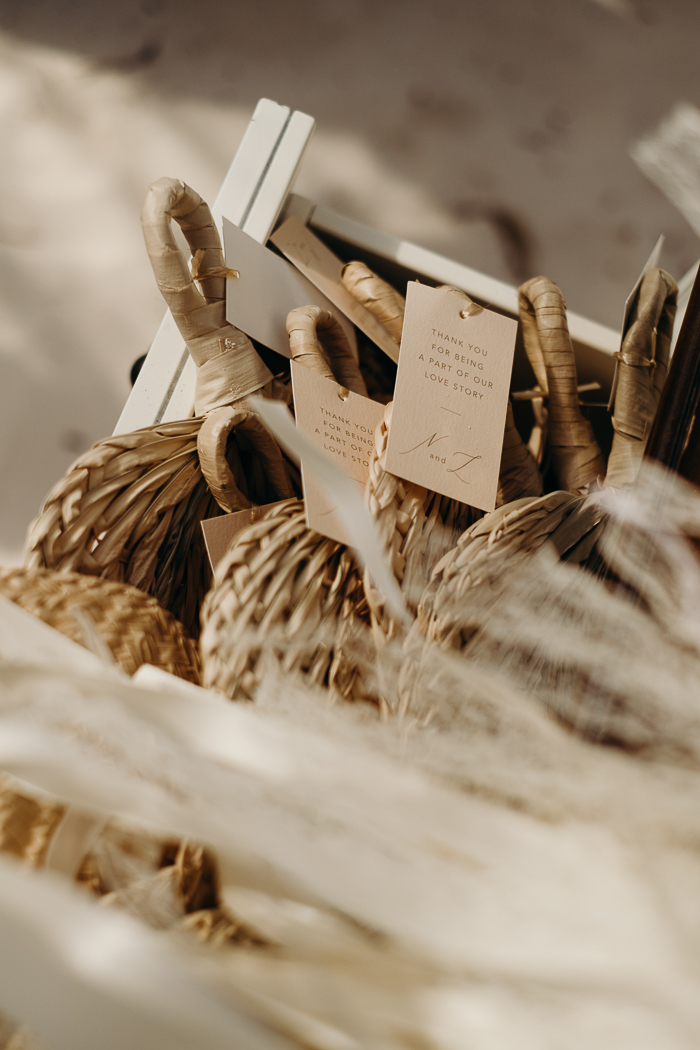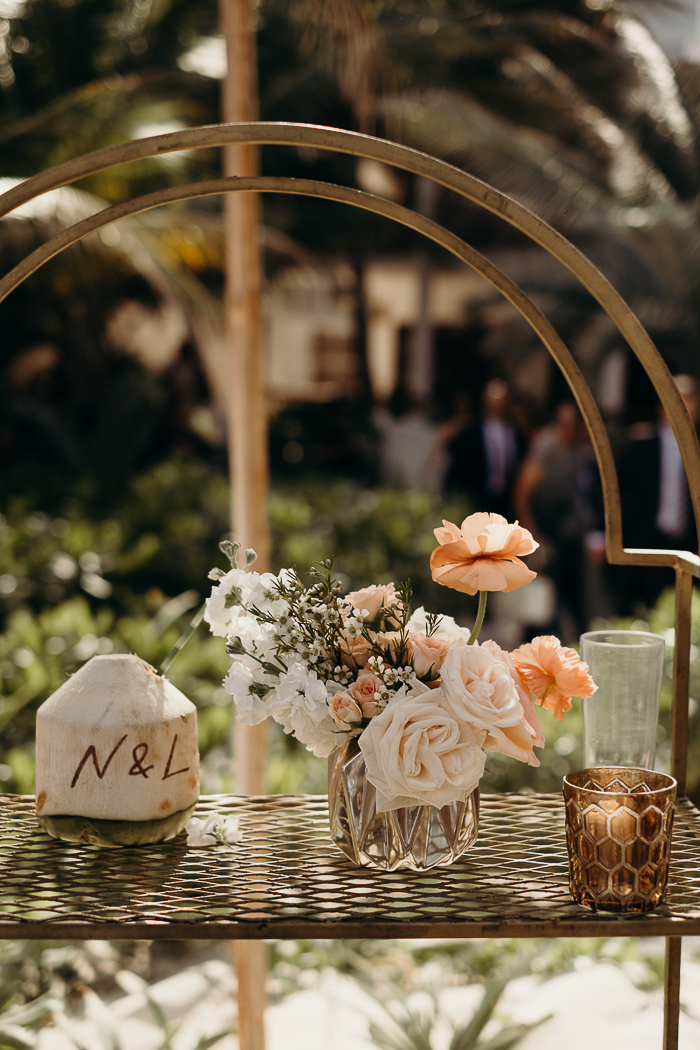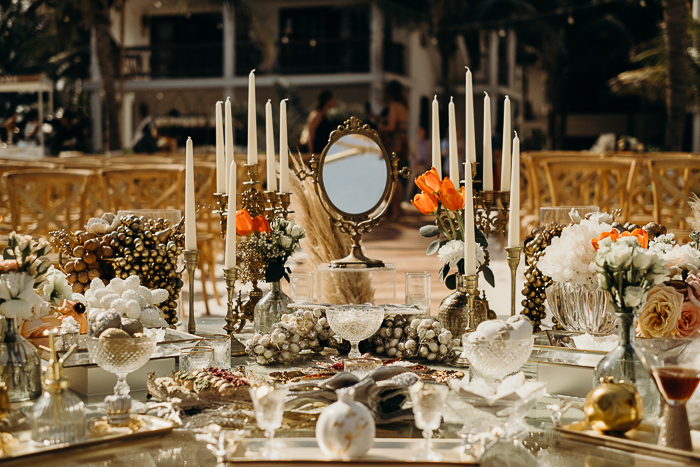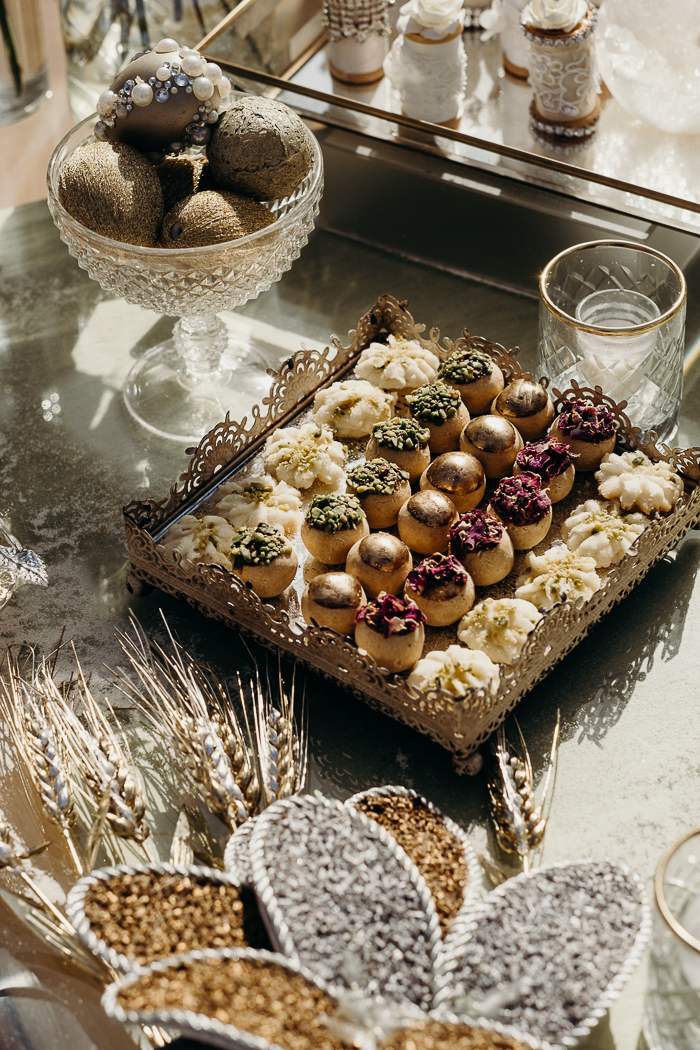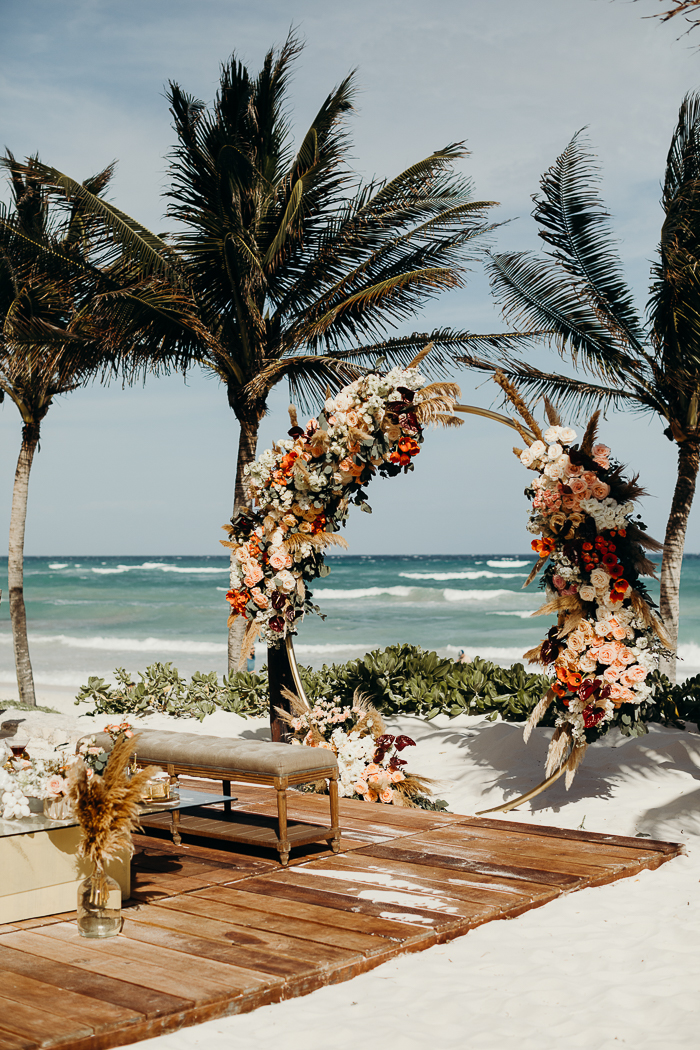 Why a Tulum Destination Wedding
Nima and I got married in Tulum, Mexico. It is not very typical in our cultures to have a destination wedding, but we both agreed from the beginning that we didn't want to be that typical middle eastern couple. The weddings we're used to attending are large–with over 300 people–and usually take place in a ballroom. We fell in love with Tulum because of its unique atmosphere, jungle restaurants, ocean views, and bohemian vibes. We especially fell in love with this tiny piece of heaven because of its unexpected middle eastern influence with Persian carpets on the sand and the evil eye decor everywhere you look.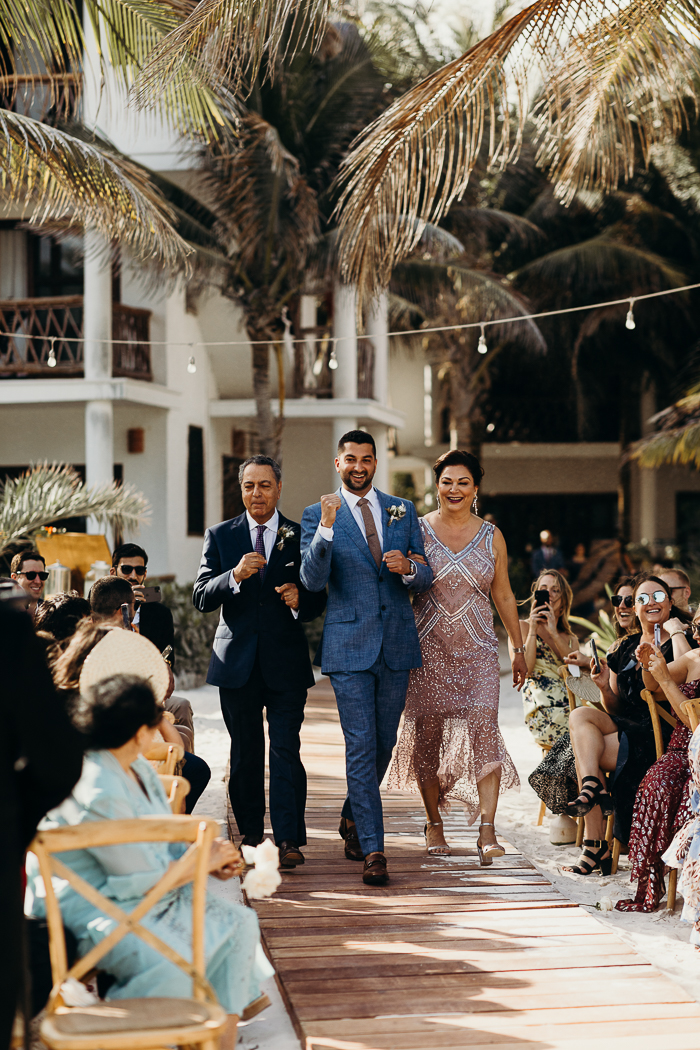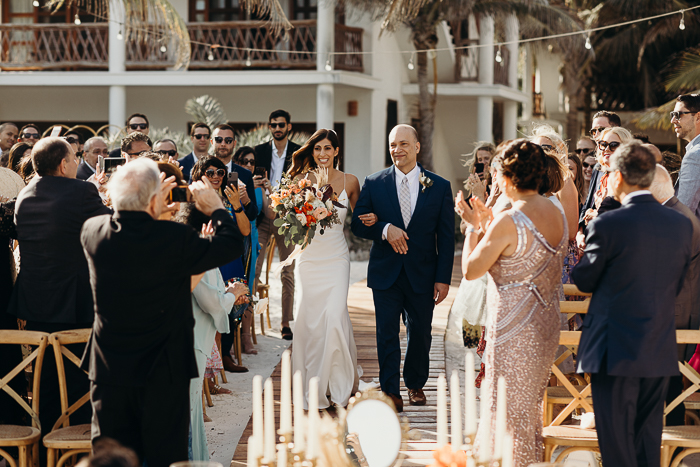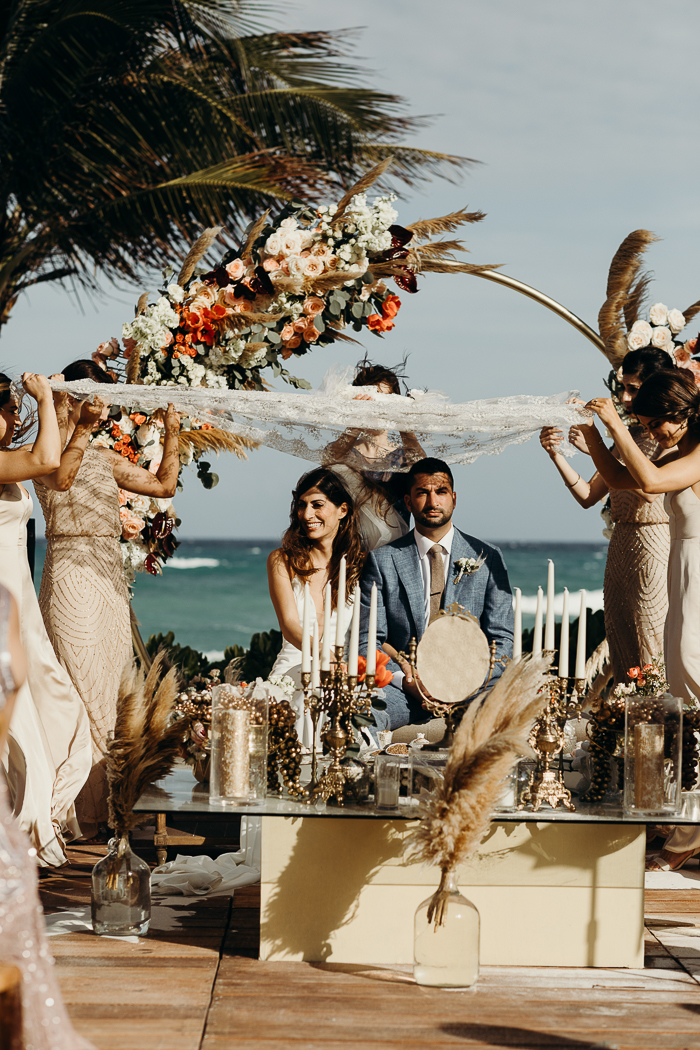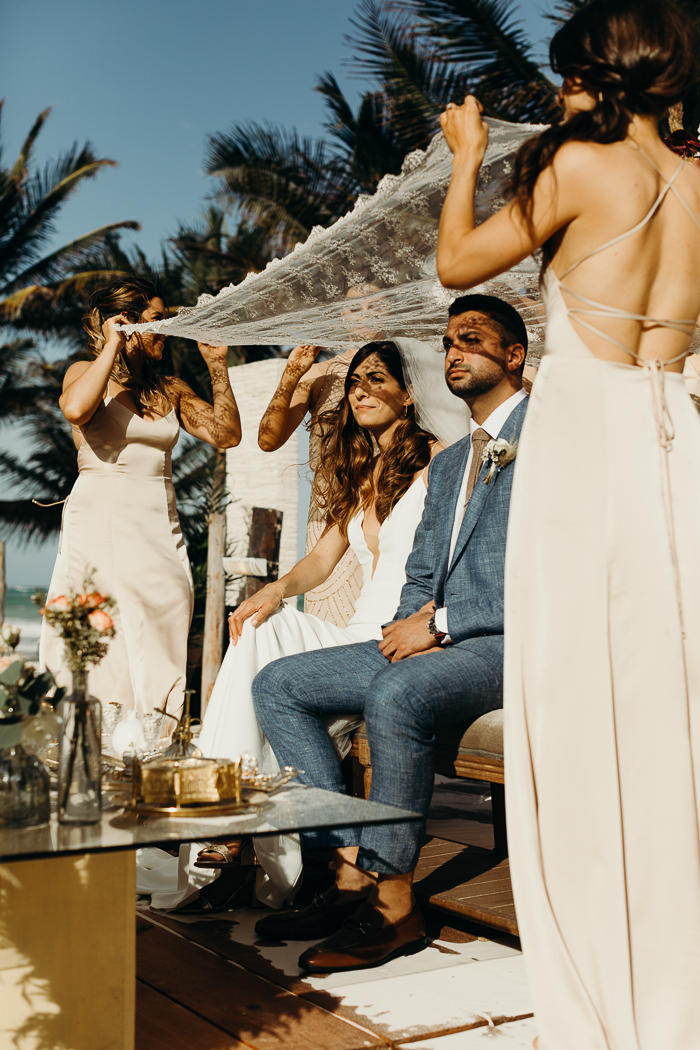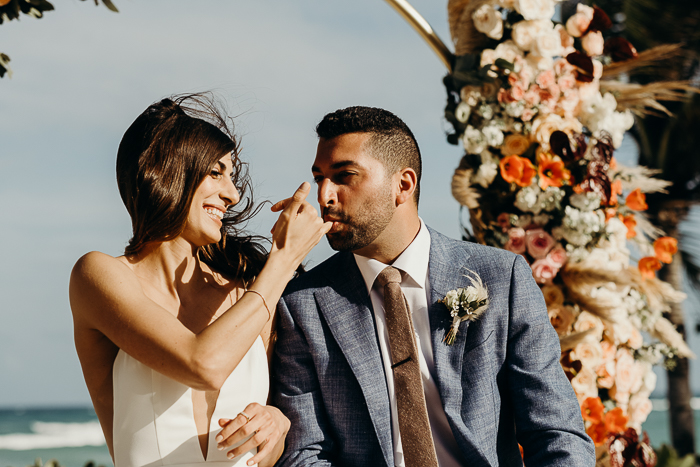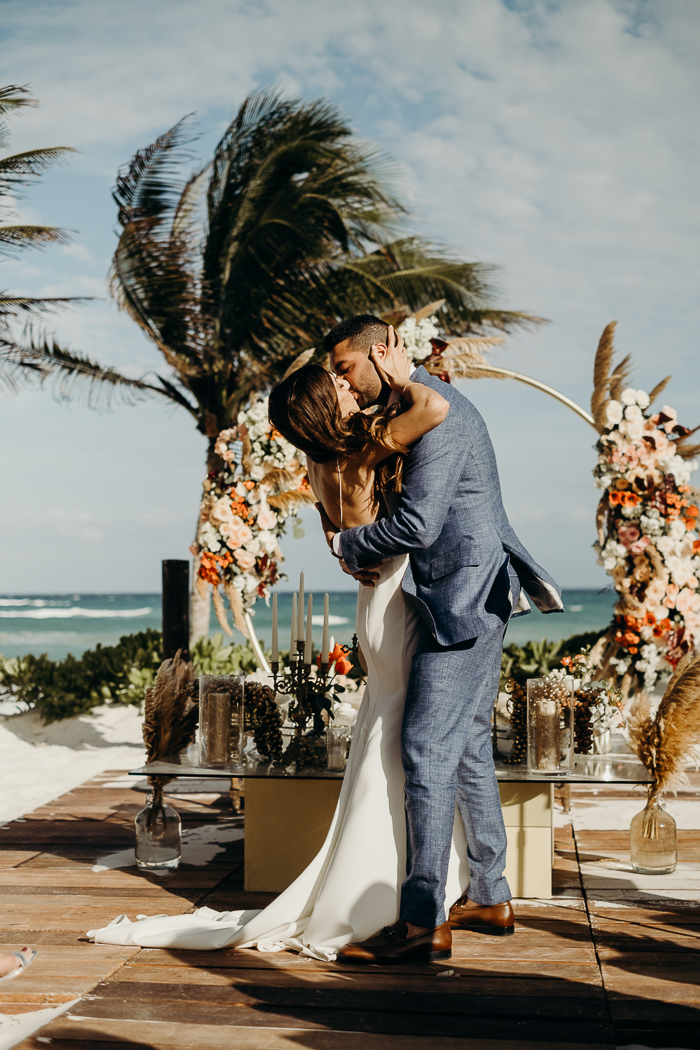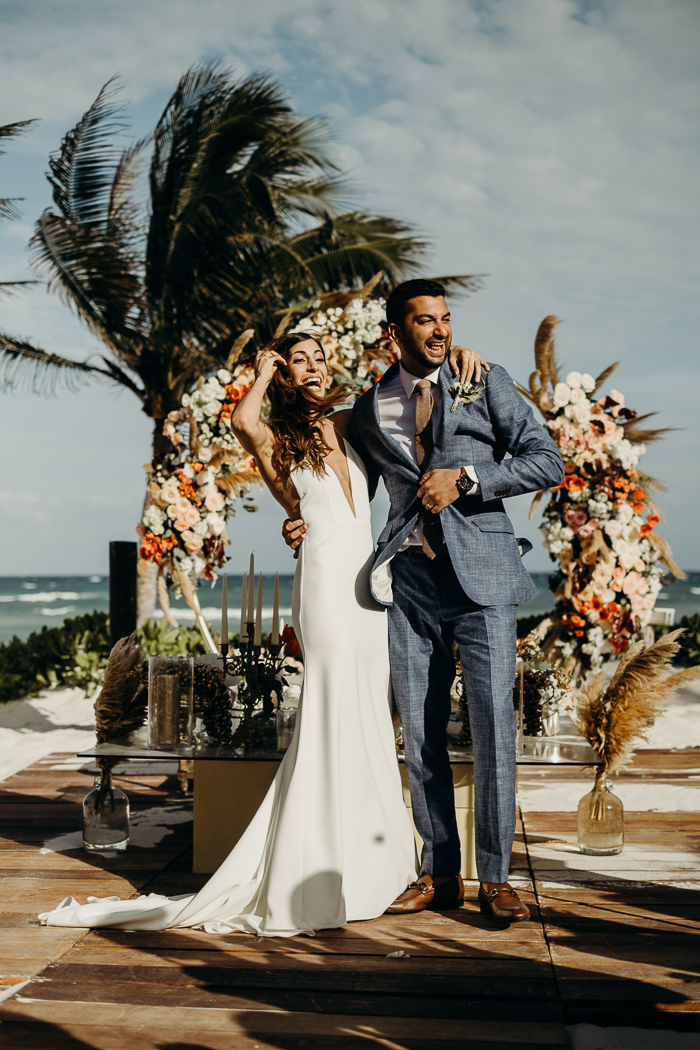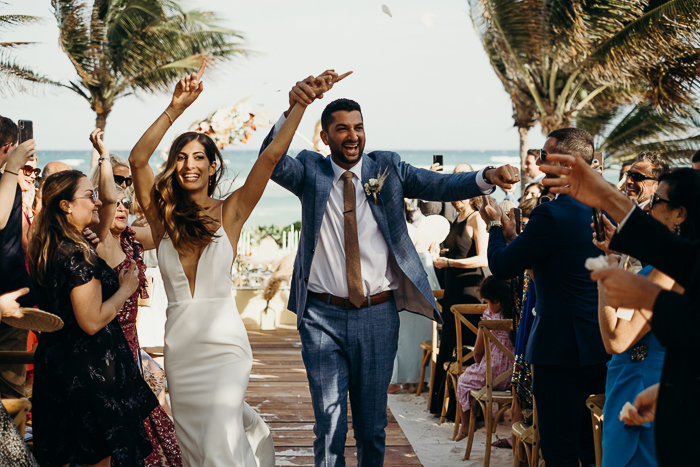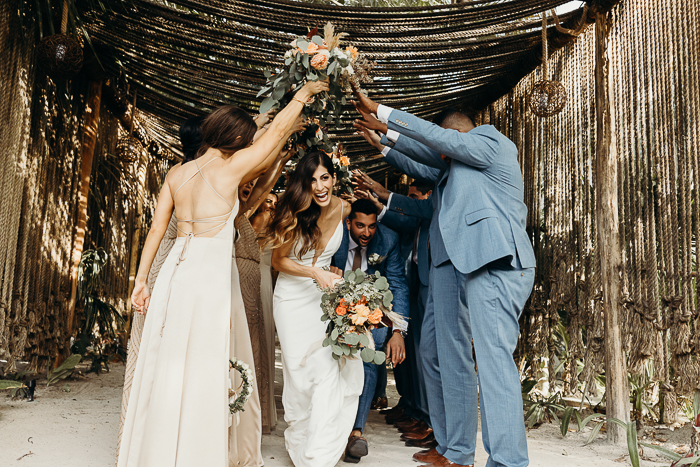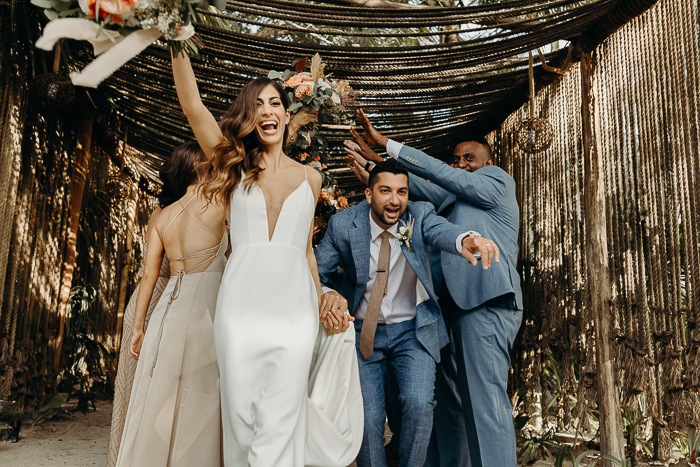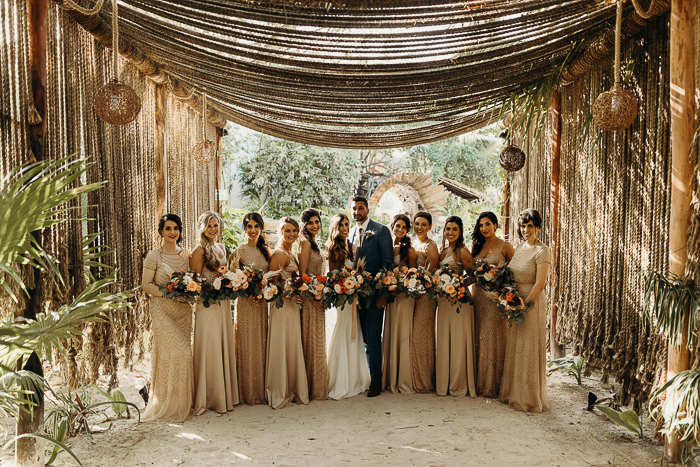 Wedding Day Advice For a Stress-Free Day
We'd say not to sweat the small things that go wrong and to laugh that stuff off. The day Nima and I got married was one of the windiest days we had seen. The guests used the fans we passed out as shields from the sand getting in their eyes, Nima's eyes were closed in half of the ceremony pictures due to this, and my veil was flying all sorts of ways during the ceremony. This was not in the "perfect wedding plan" that every bride imagines, but if I could pass on any wedding advice to future brides, it would be to laugh that stuff off. Nothing will go exactly as you imagine, but it's important to remember this day only happens once. Enjoy every moment–even if it is not what you pictured it being.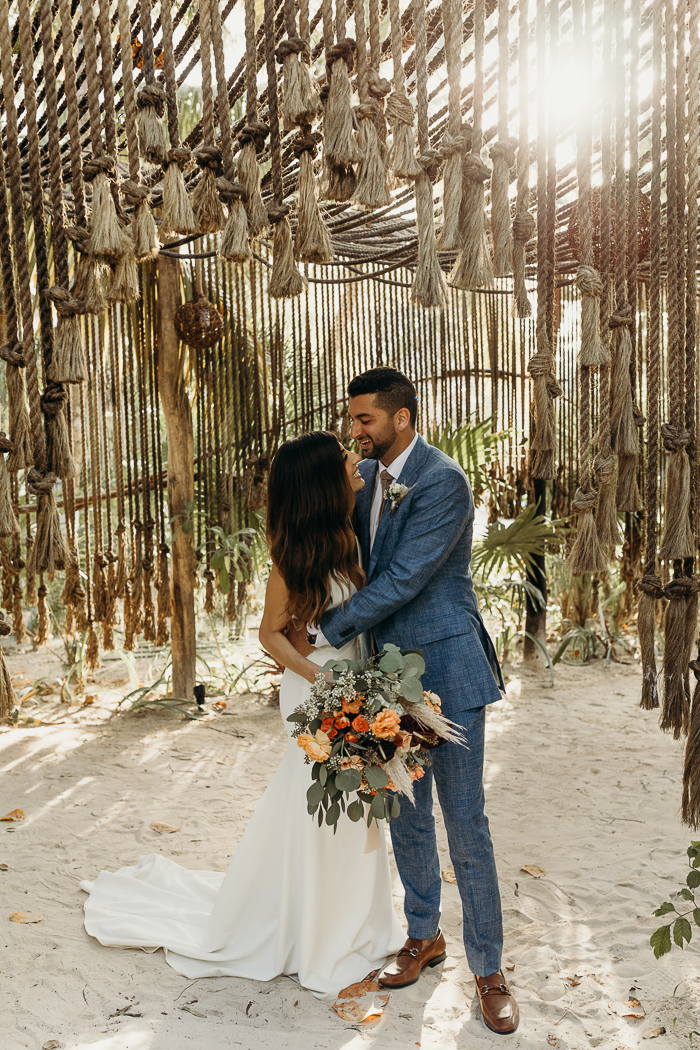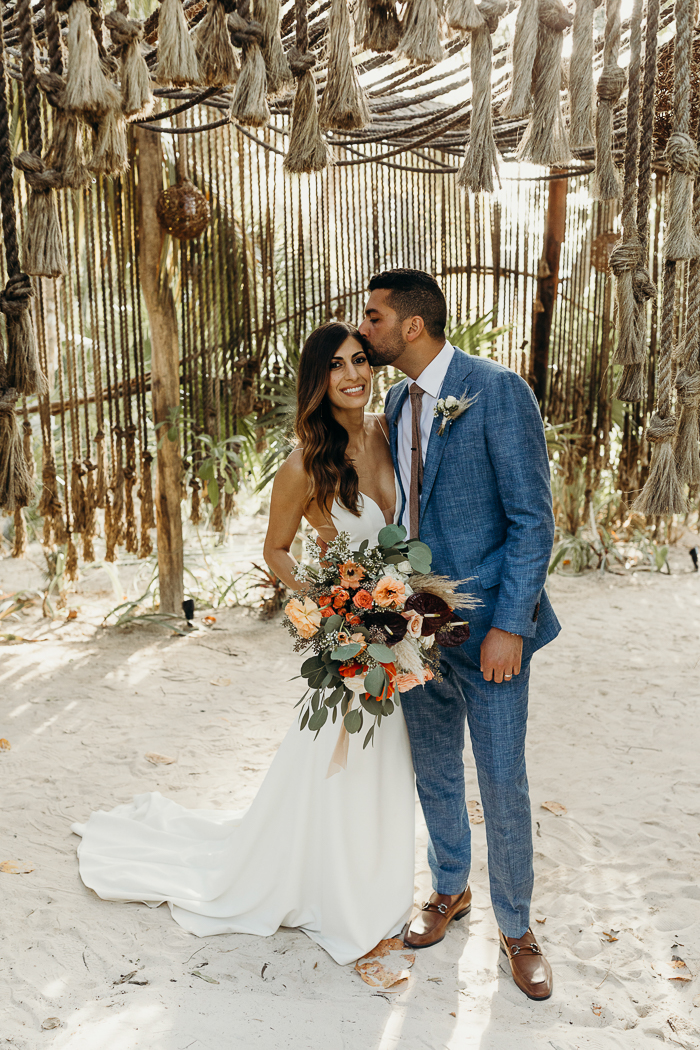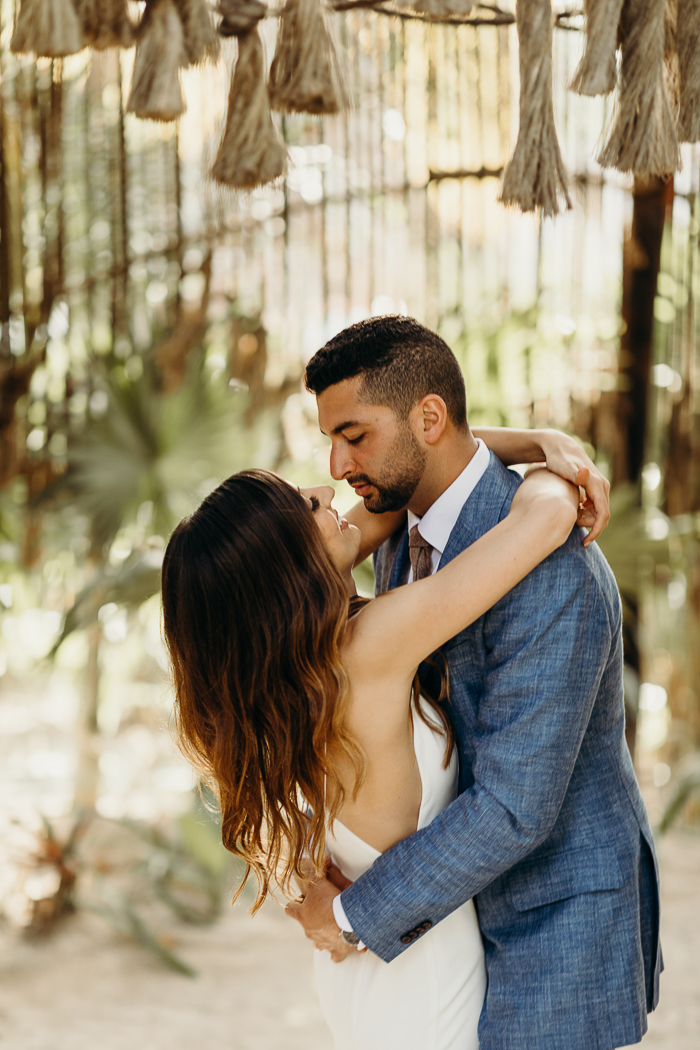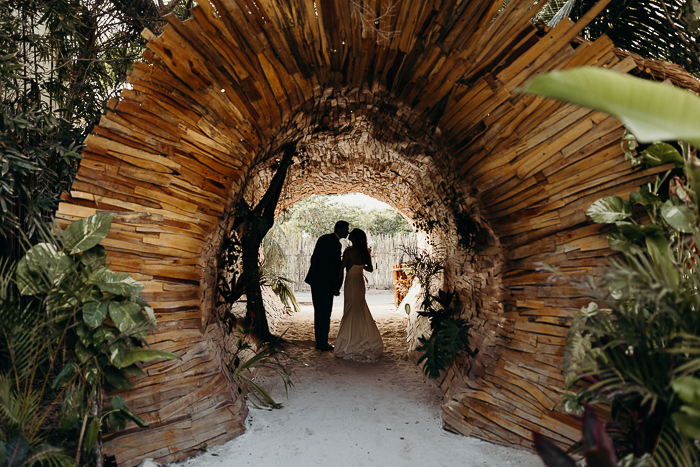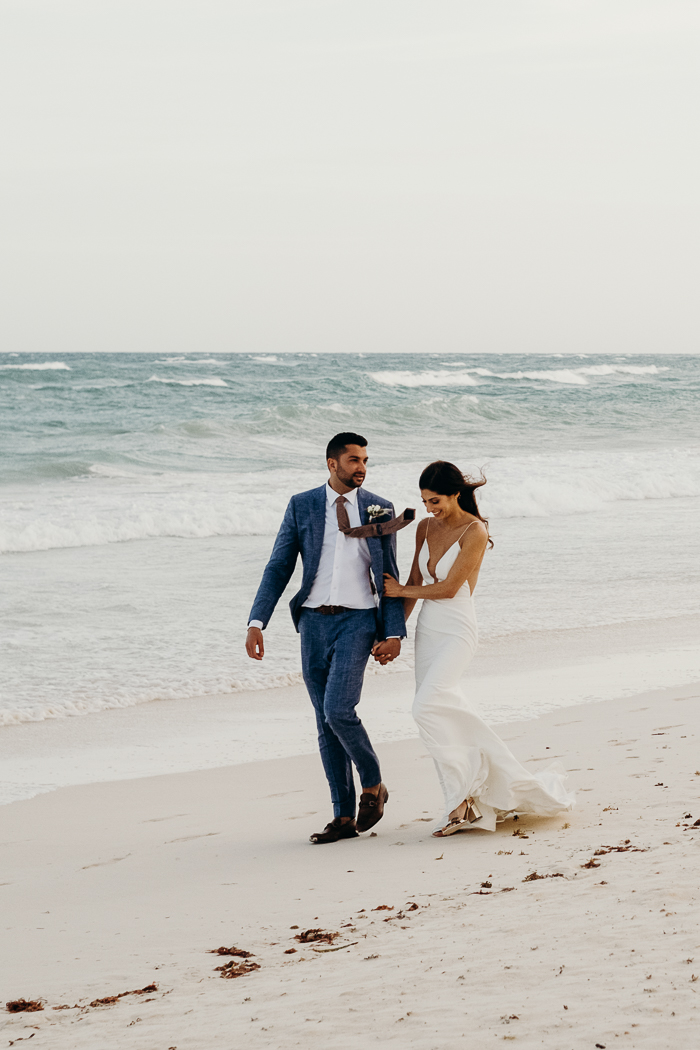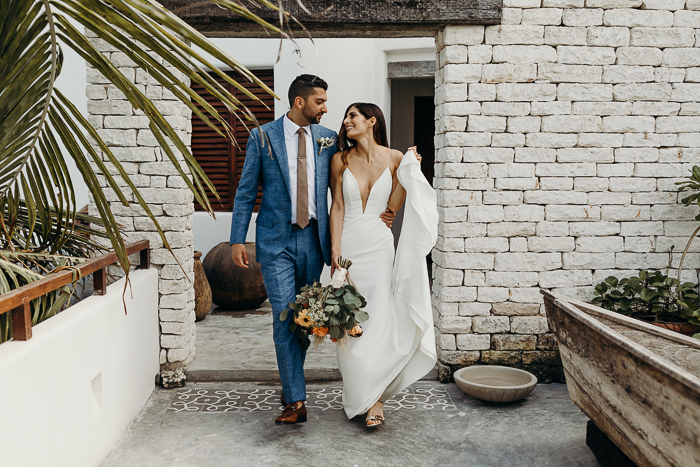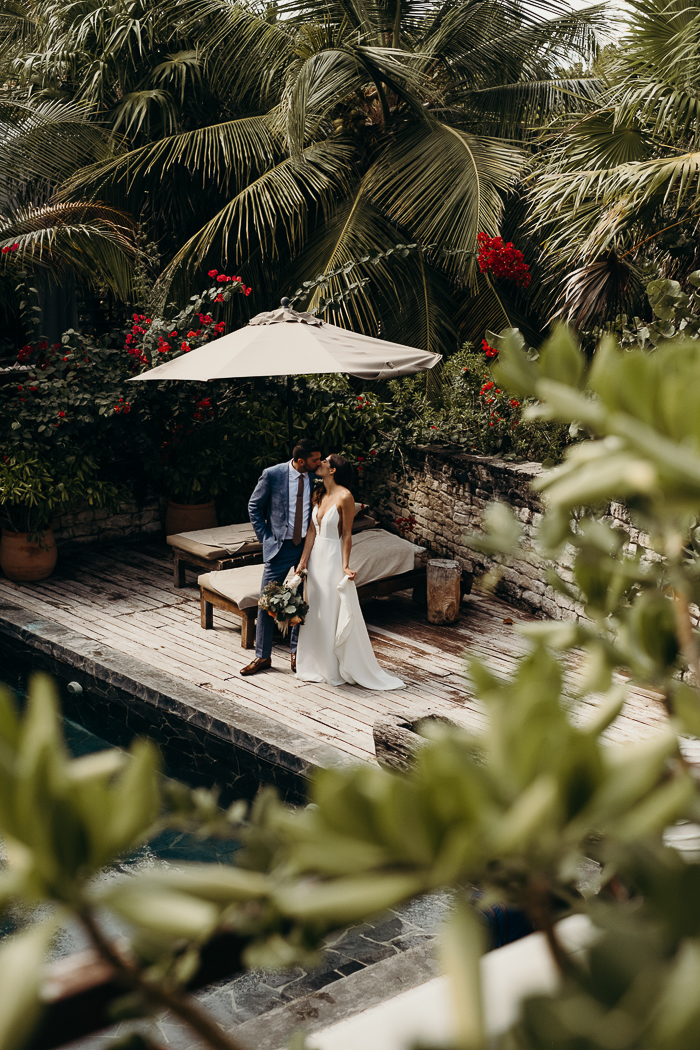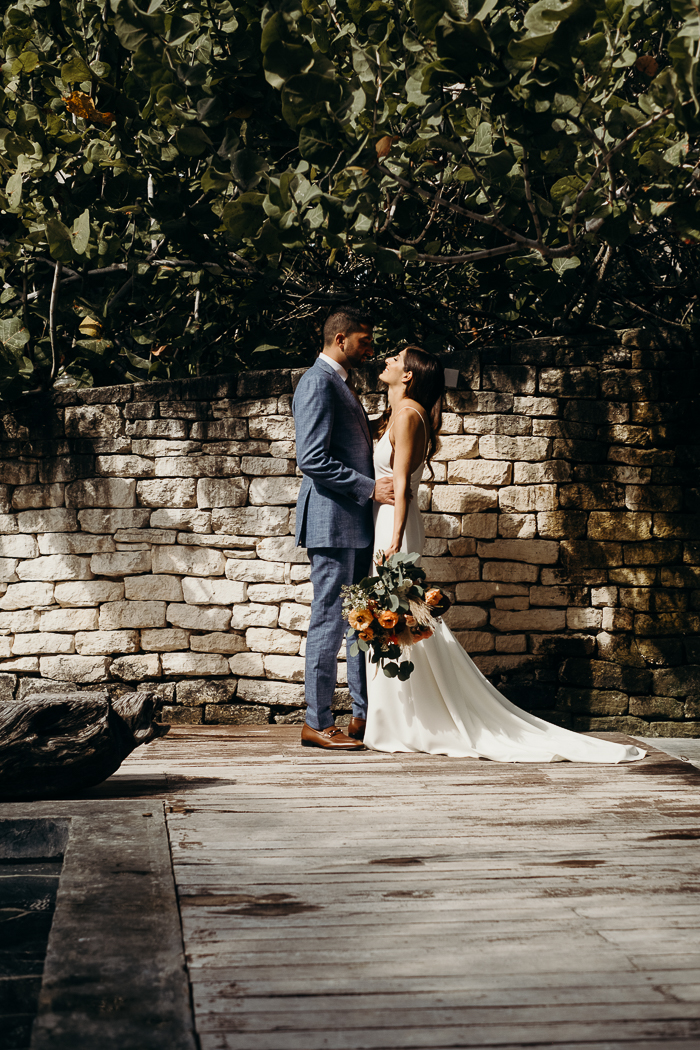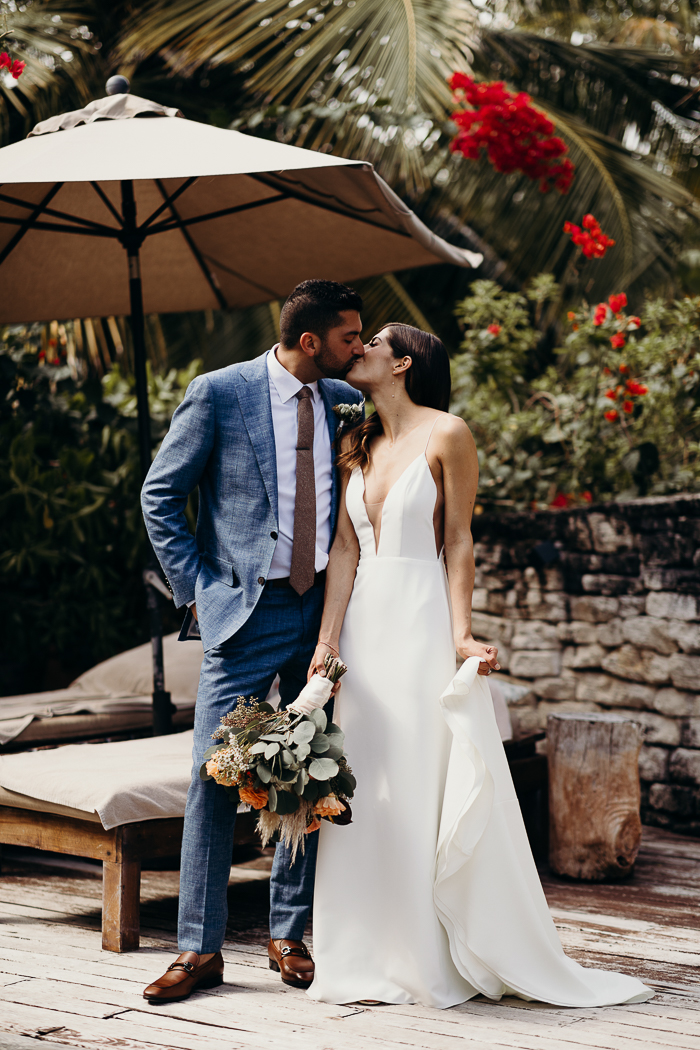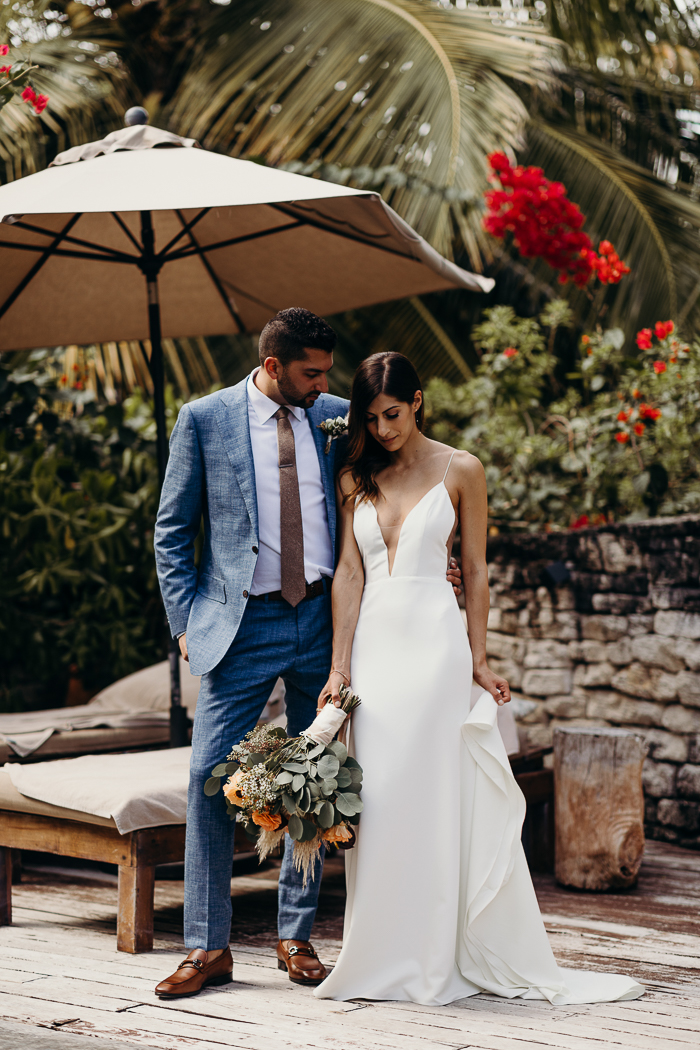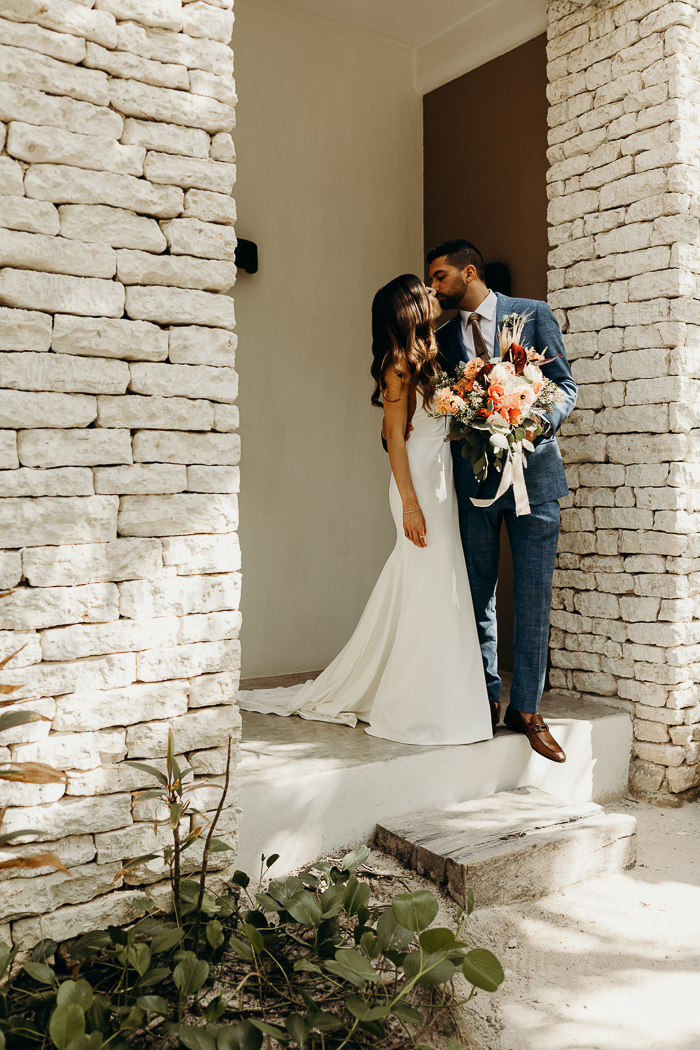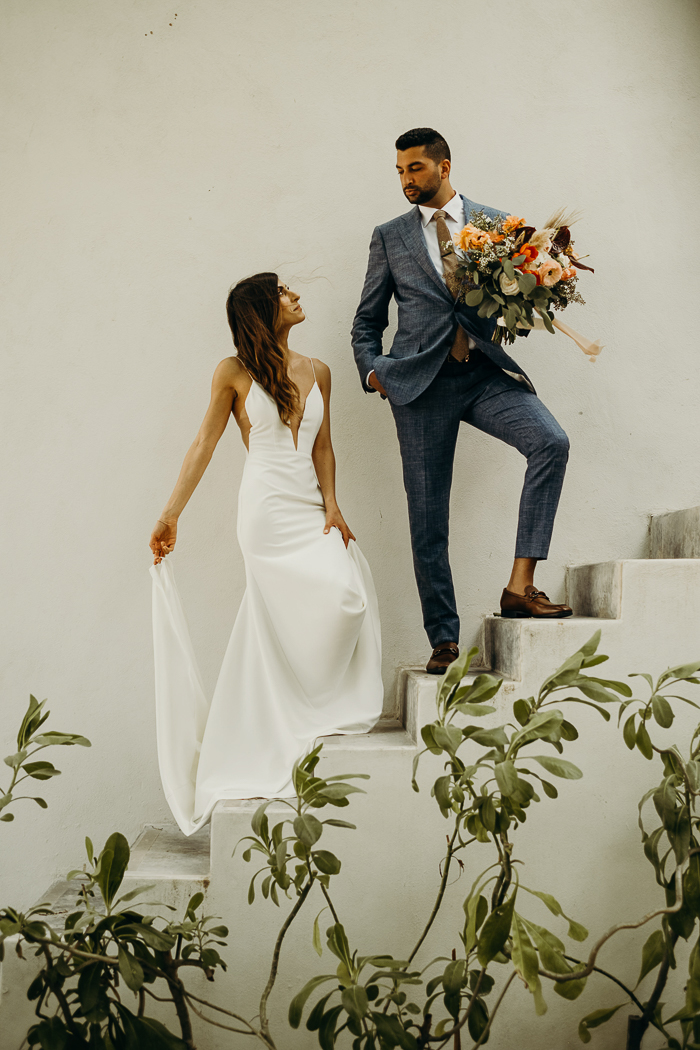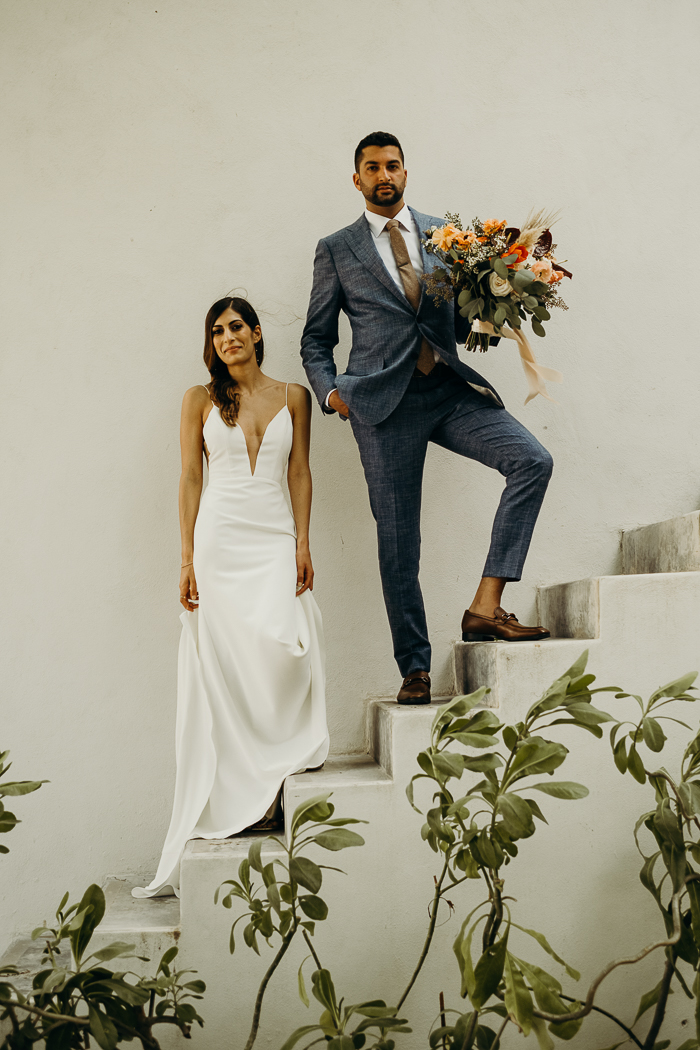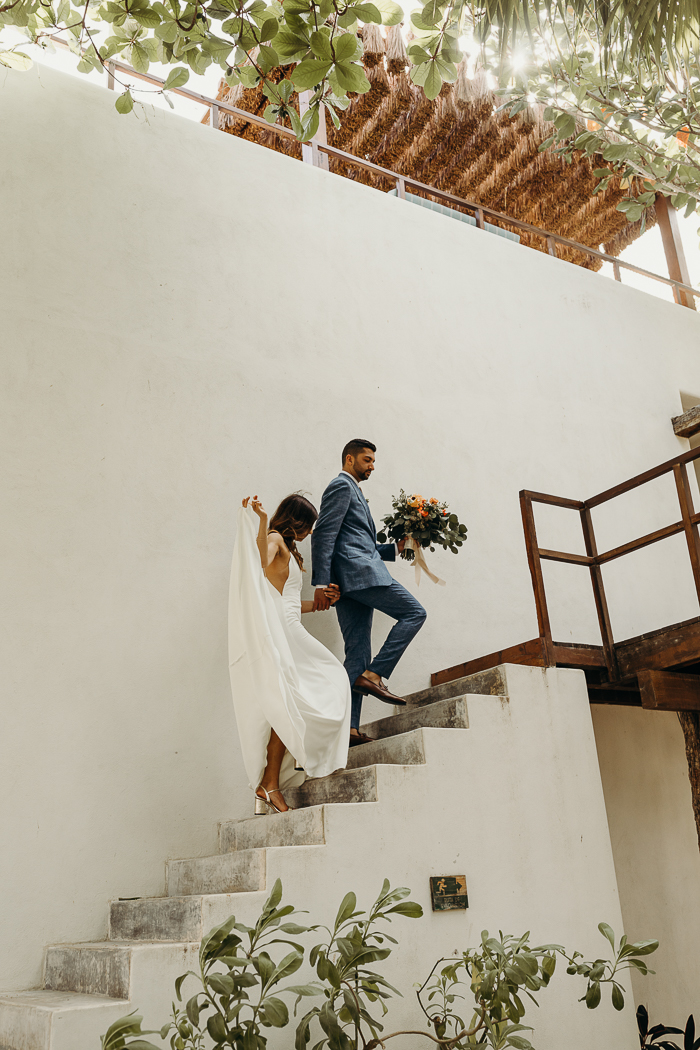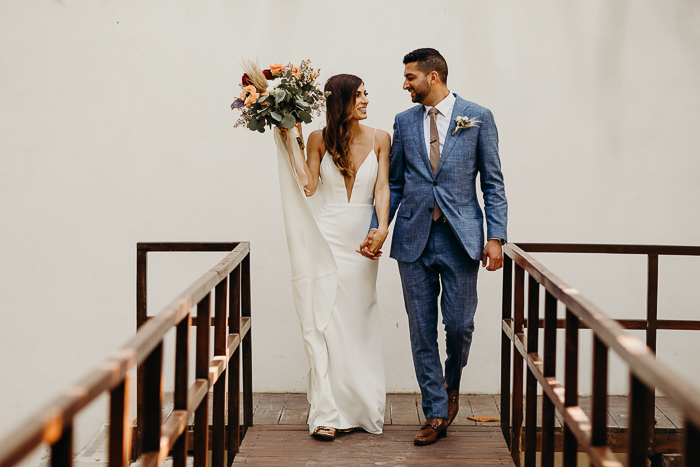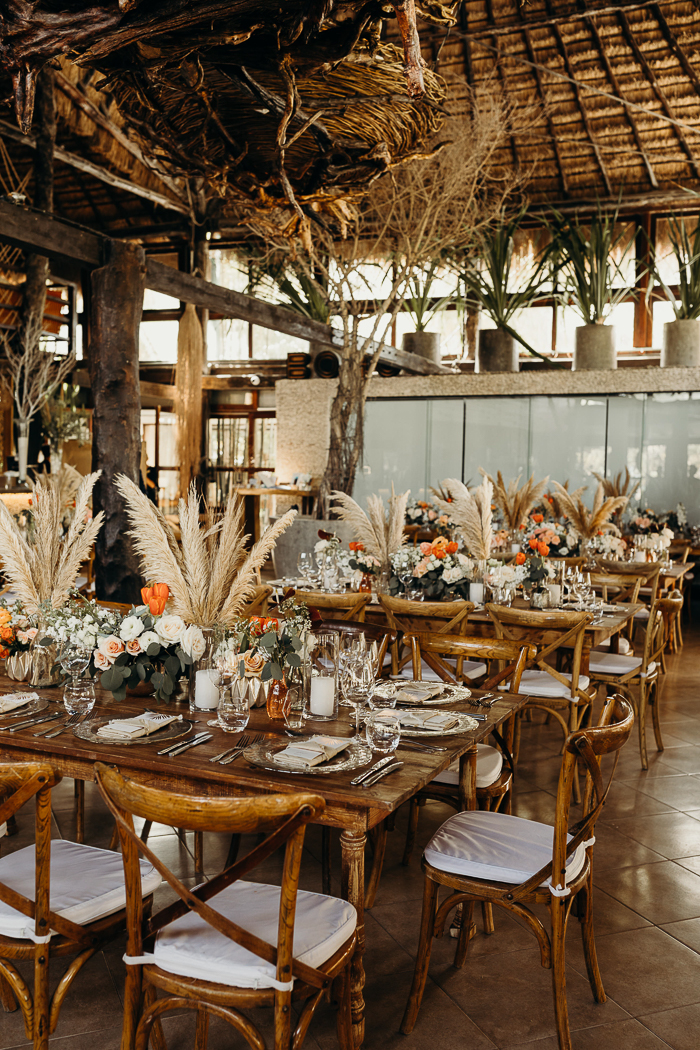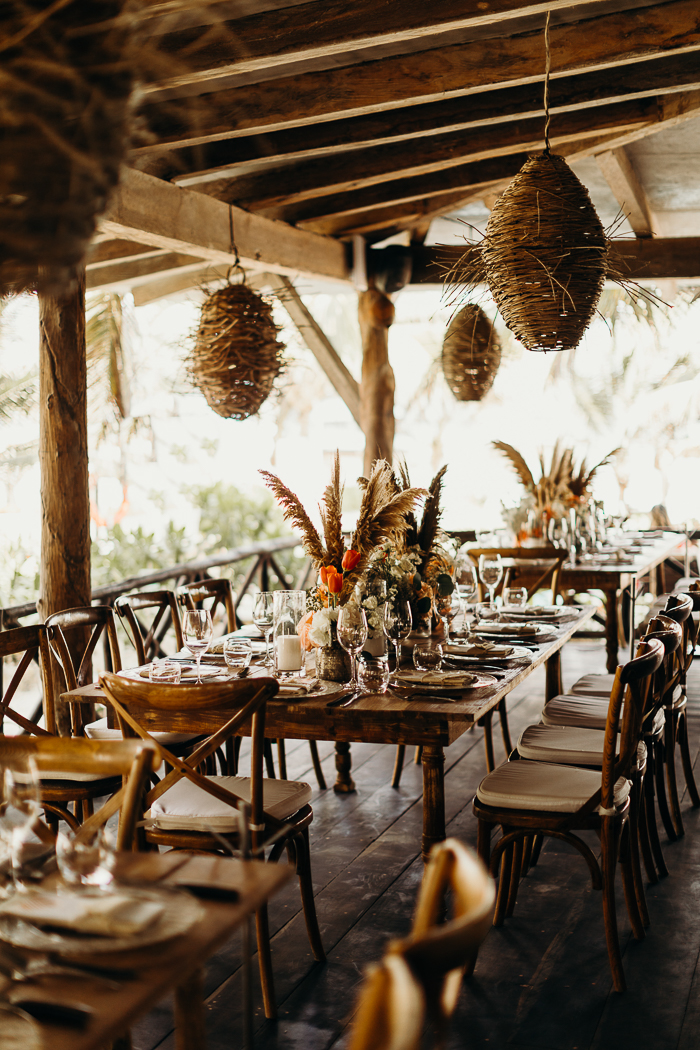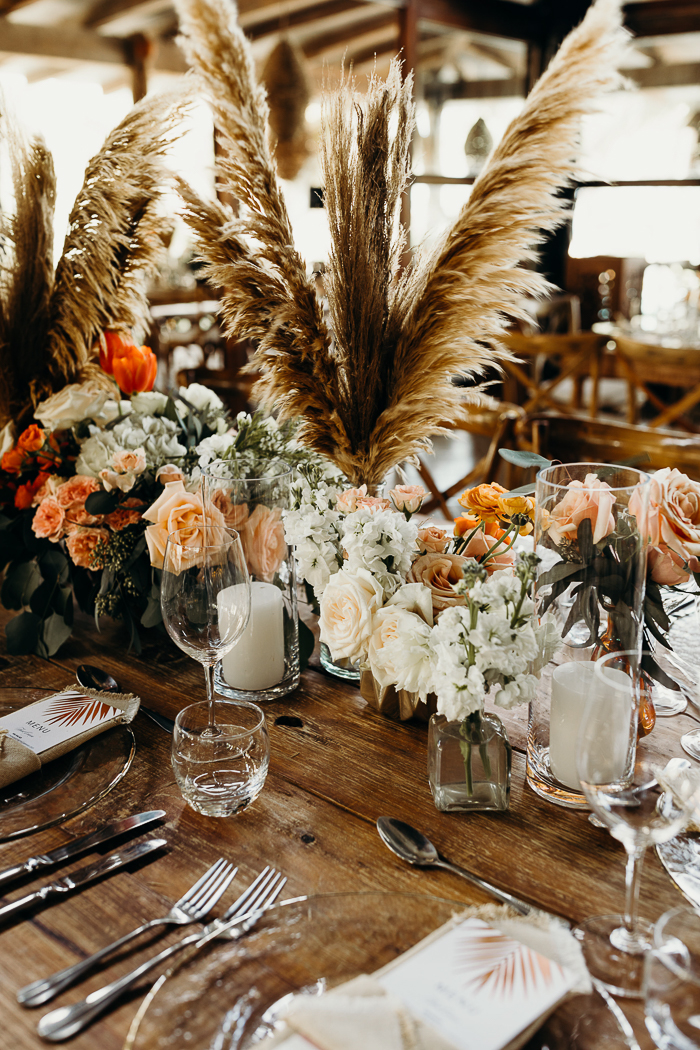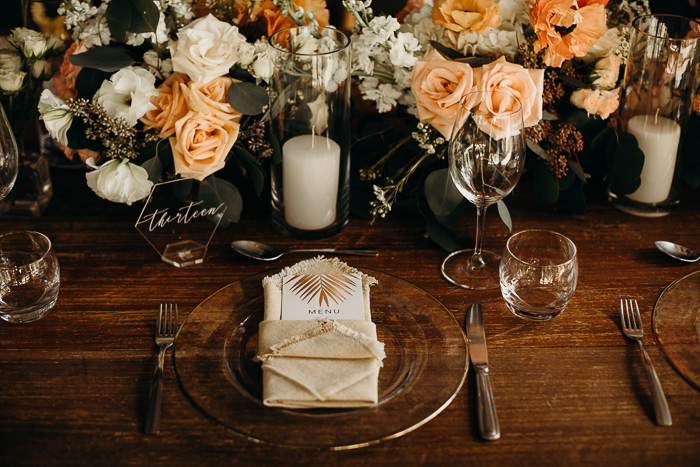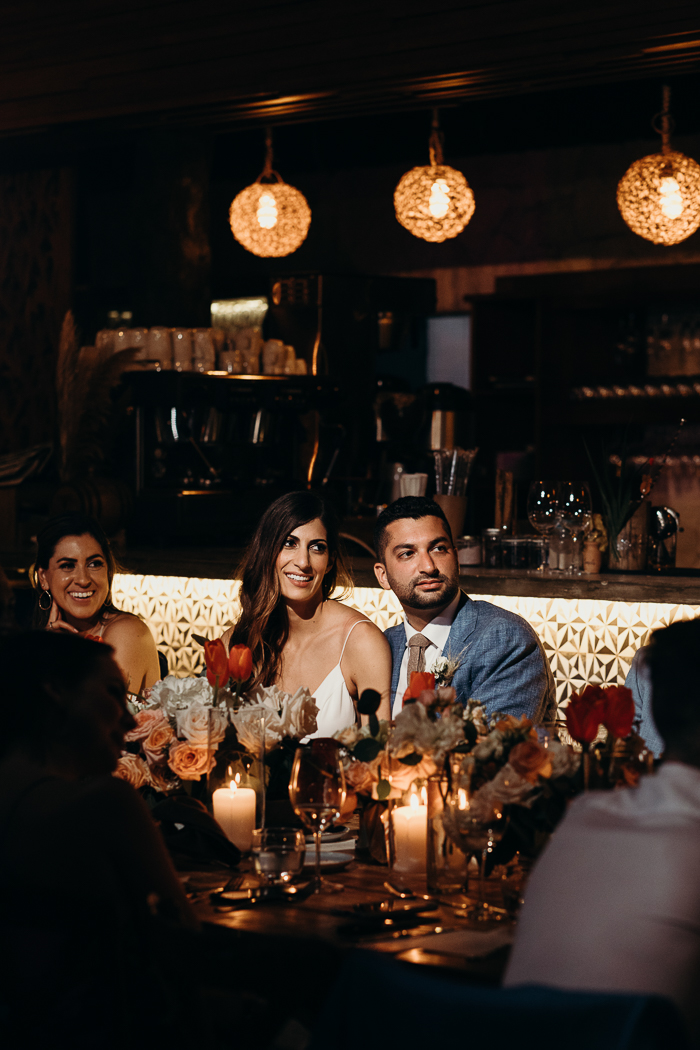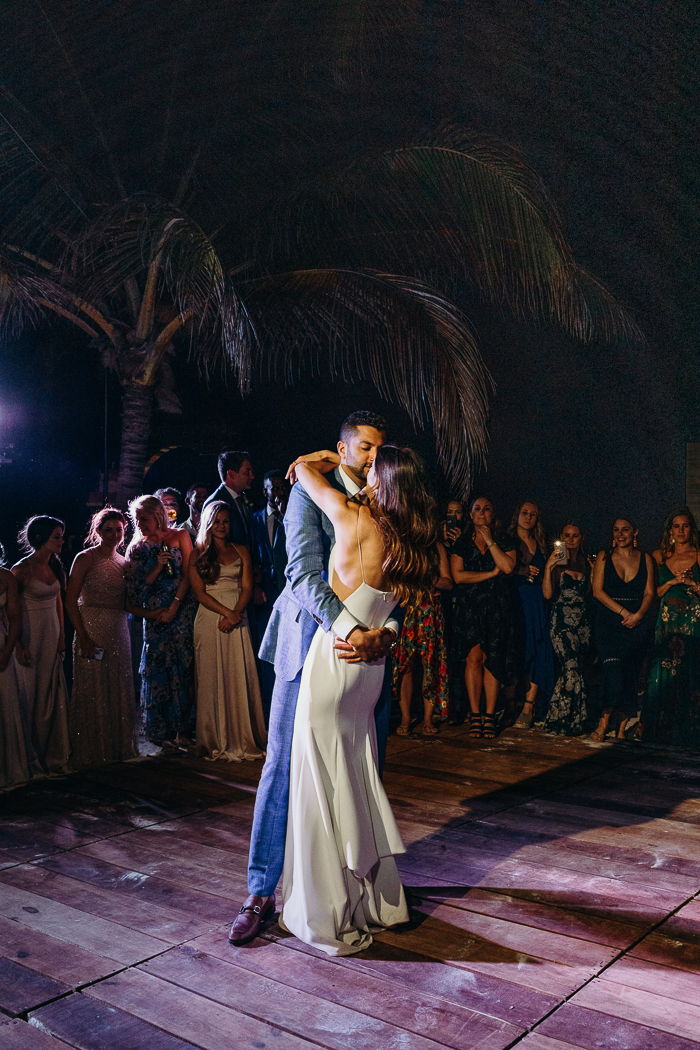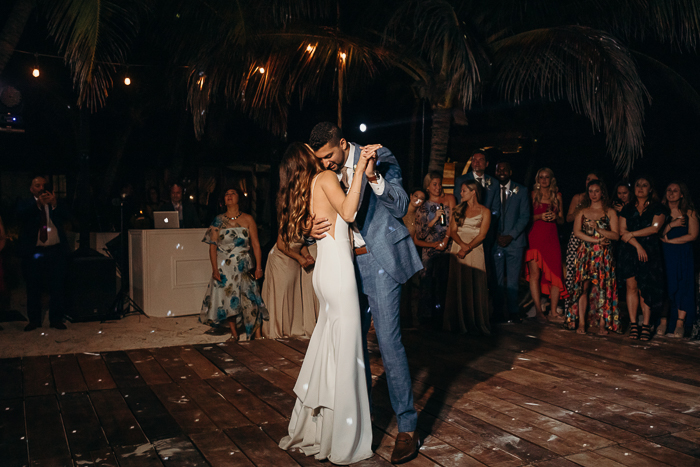 A Unique Musical Reception
We had a surprise water drum show during our reception. It was so fun to see all of our guests surprised by what was going on, and it was amazing to see my grandparents and our parents get up there and play the water drums. Water drums are not really prevalent in the US, so we were excited to get to incorporate something that none of our guests had experienced before into our wedding day.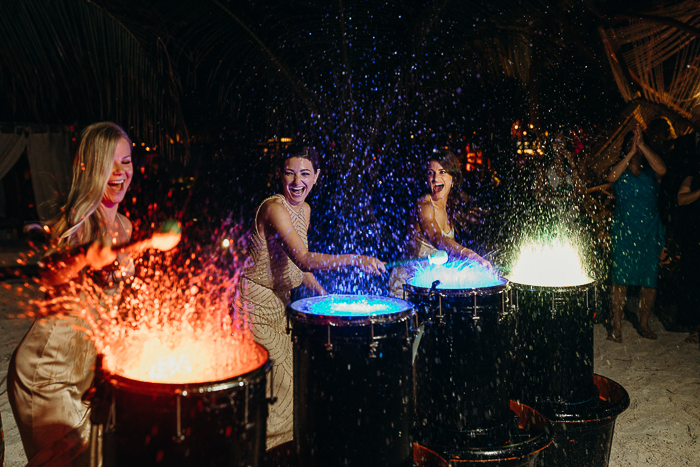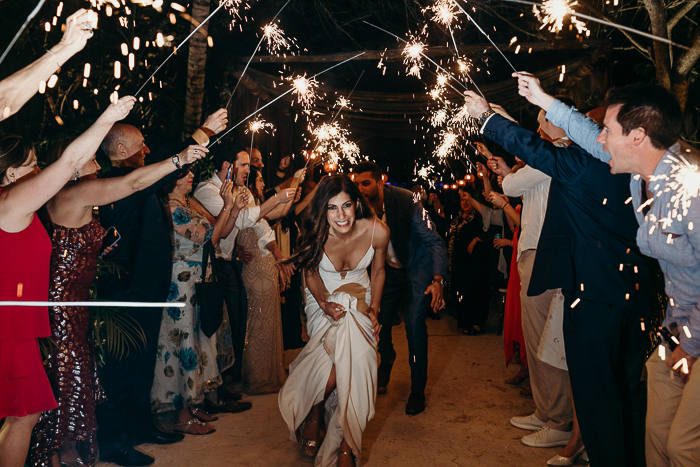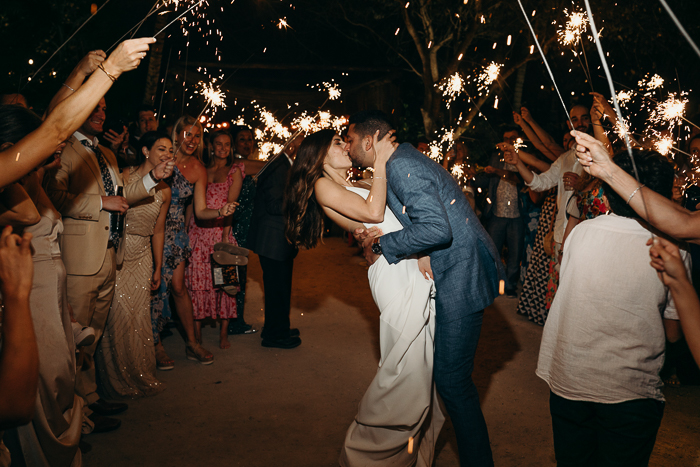 Congratulations again to Leena and Nima on their modern boho middle eastern wedding in Tulum! Thank you to Junebug member Mango Weddings and Events for submitting this wedding for us to share. Magic happens when multiple Junebug members work together, in this case, Mango Weddings and Events and Memory Box Photography created an unforgettable day for this couple. To see more of Mango Weddings and Events' work, check out their profile in our directory of best wedding planners in the world!