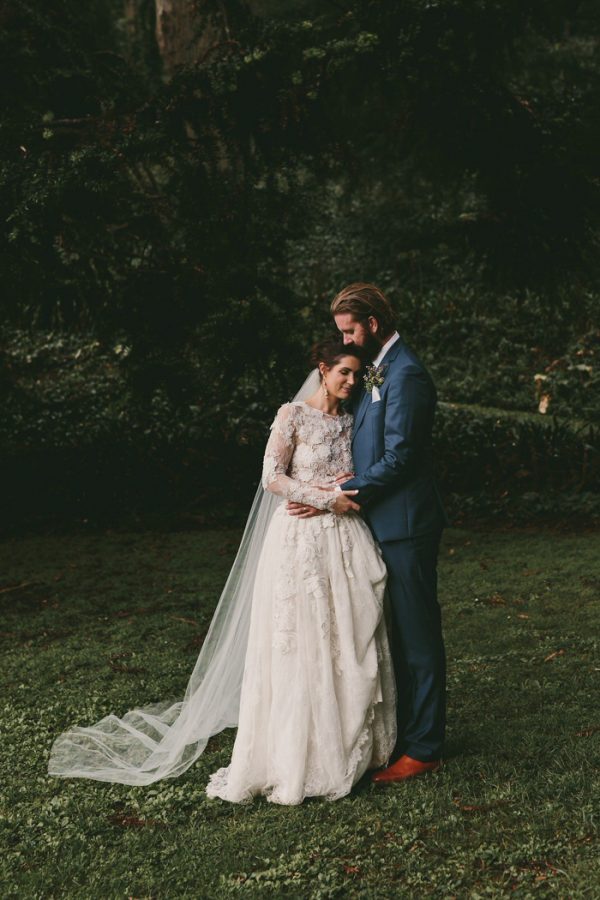 Shara and Marcus's New South Wales wedding featured a timeless YolanCris bridal gown, natural greenery tablescapes, and a perfectly modern restaurant reception. Shara and Marcus knew they wanted to get married in a place that reflected their easygoing vibes and modern aesthetic, so when they came across Biota Dining, they knew they had found their perfect reception venue. The couple chose to forgo traditional florals in favor of raw, organic, and fresh greenery scattered throughout Biota Dining's hall. We love how Zoe Morley Photography captured every moment of Shara and Marcus's day, including the couple's stunning overcast portraits in The Rift Bowral's gardens.
The Couple:
Shara and Marcus
The Wedding:
The Rift Bowral & Biota Dining, New South Wales, Australia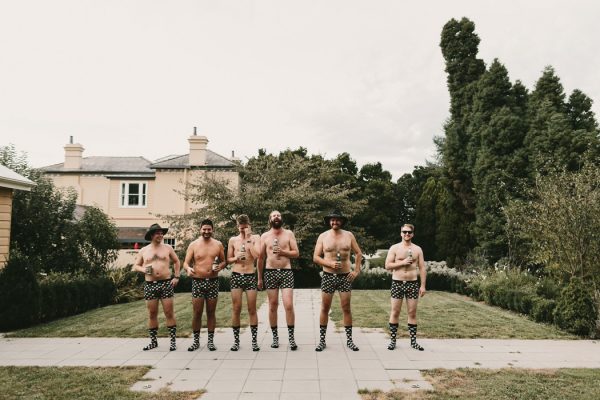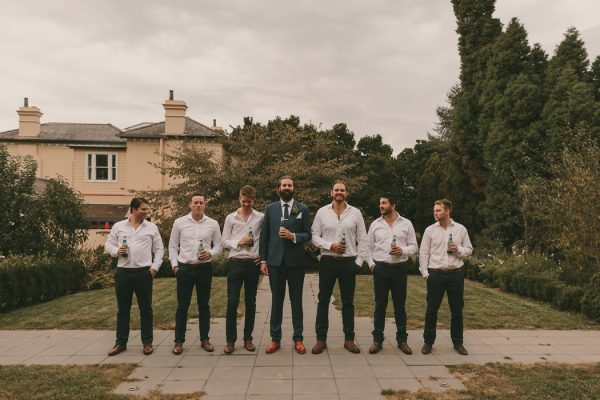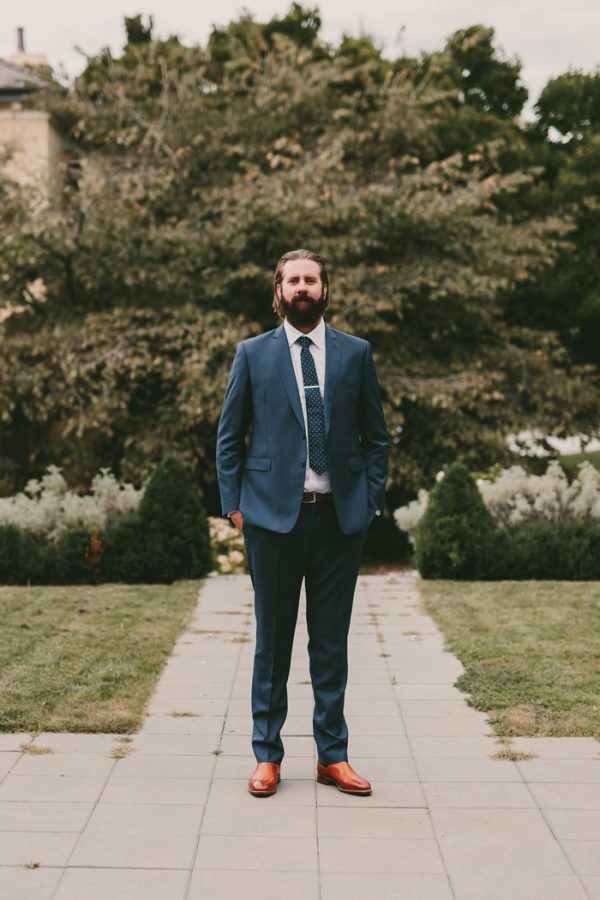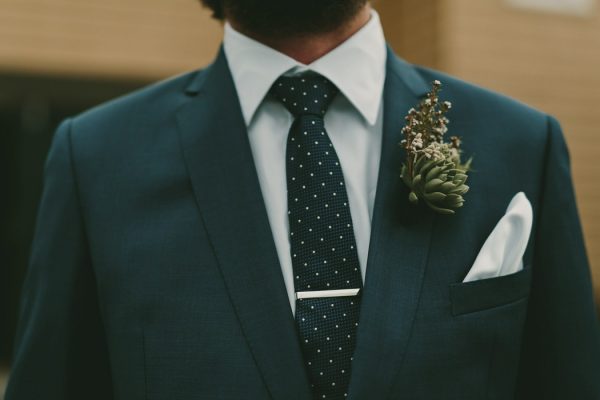 My dress (the "Nicaragua") was made by two Barcelona designers called YolanCris. I knew that it was the dress for me as soon as I saw it and it was the first and only dress I ever tried on. My sisters wouldn't let me consider another dress – it couldn't have been more me. The dress is delicately handcrafted with silk hand­ embroidered flowers, French lace from Chantilly with layers of tulle in a gathered skirt. It is such a timeless design that I'm hoping it will stay in the family and will be worn again.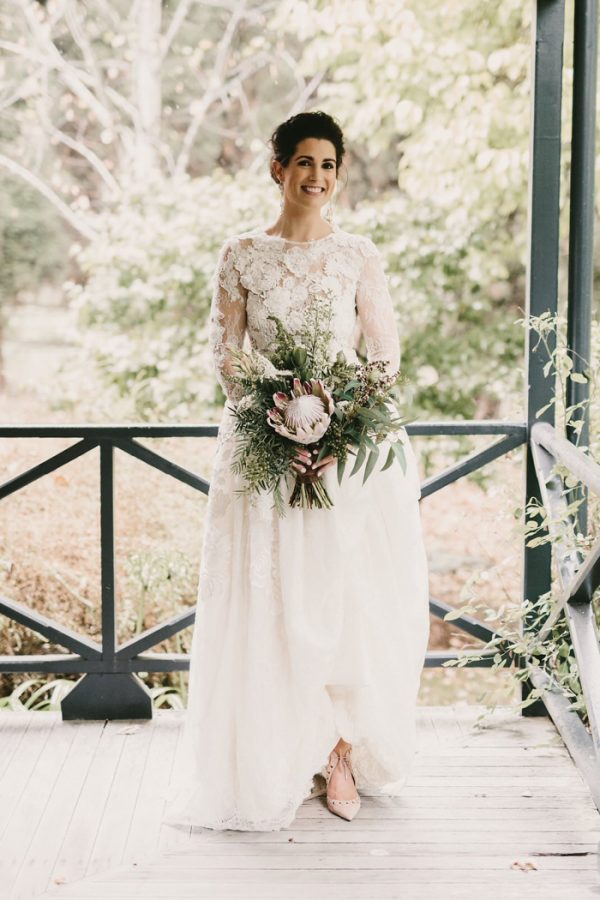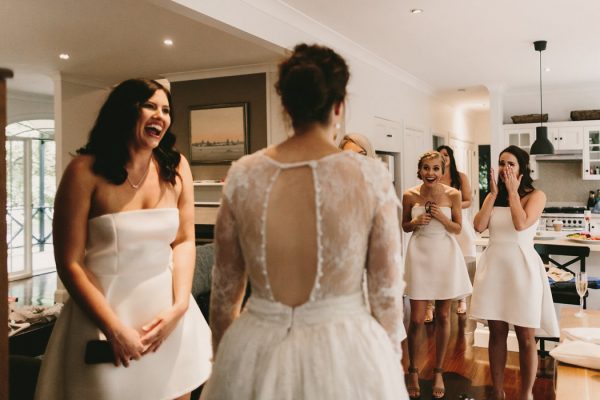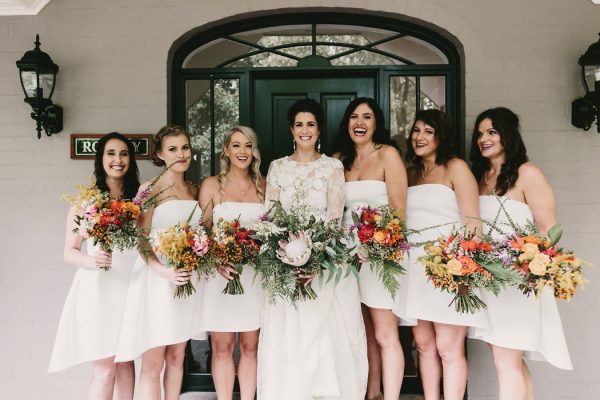 The Rift has the most exquisite, whimsical, enchanting gardens, so naturally, I instantly jumped at the opportunity to get married there. Unfortunately rain on the day prevented us from conducting the ceremony in the garden as I had hope, so it was moved to The Coach House (but it was the most divine wet weather option so I was lucky). We were also lucky that the rain stopped as soon as the ceremony finished so that the talented Zoe Morley was able to capture the most beautiful photos in the gardens of The Rift.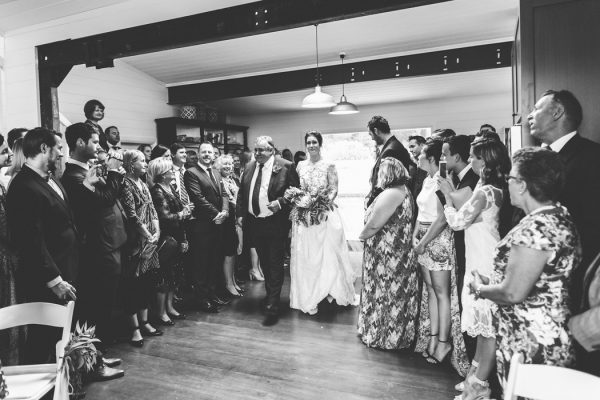 About an hour before the ceremony, it started to storm (thunder and heavy rain). In the lead up to the wedding, I had pre­warned the bridal party that I was not sure I was going to be able to keep it together if it rained. And sure enough, it rained (stormed in fact), and as I had predicted, I didn't cope very well. There were lots of tears (and laughter) during the hour before the ceremony and I continued to cry while waling down the aisle. Luckily however, most people mistook my tears about the rain as tears of happiness. And as it turned out, our vows and the readings at our ceremony centered around the "sun" and "sunshine" so at least we all had a good laugh at the ceremony.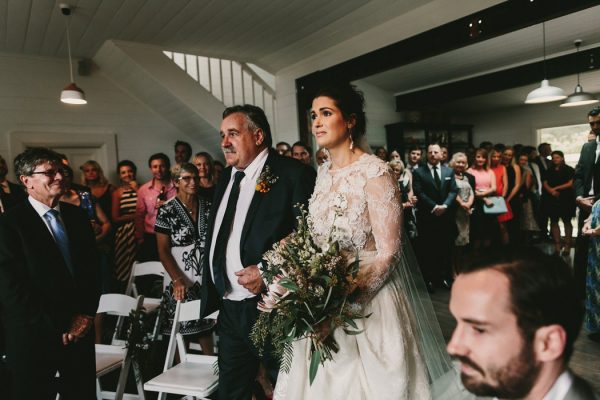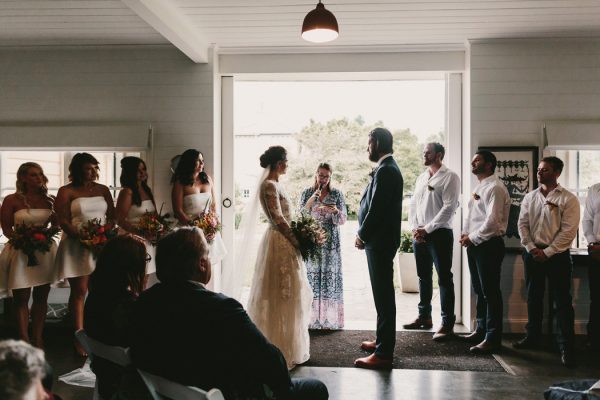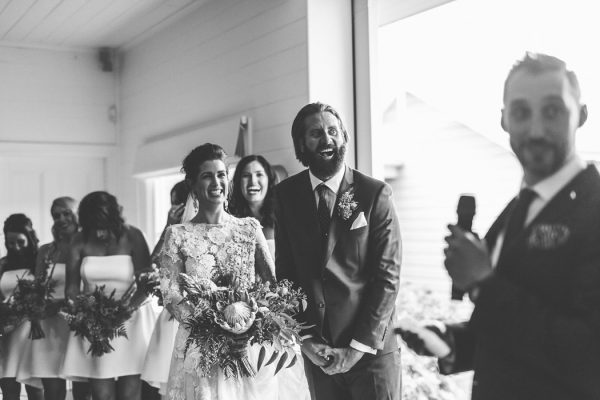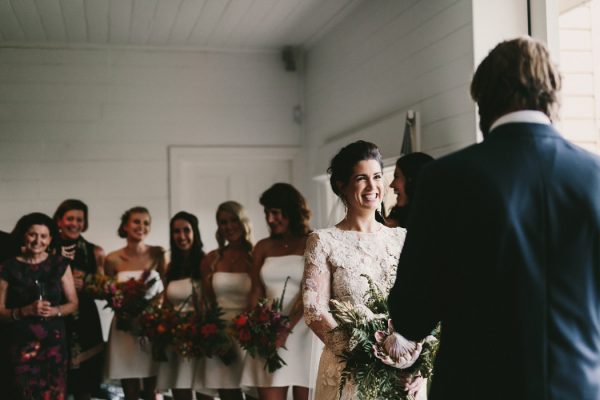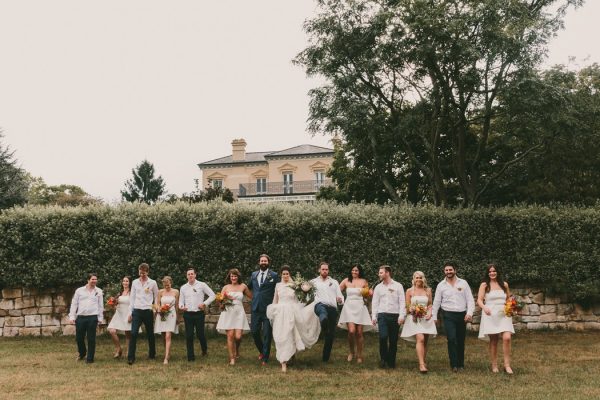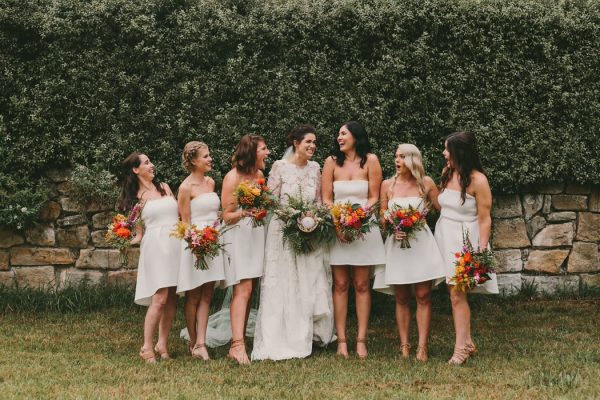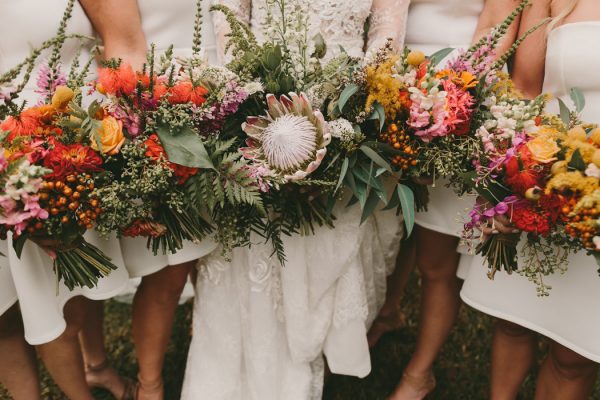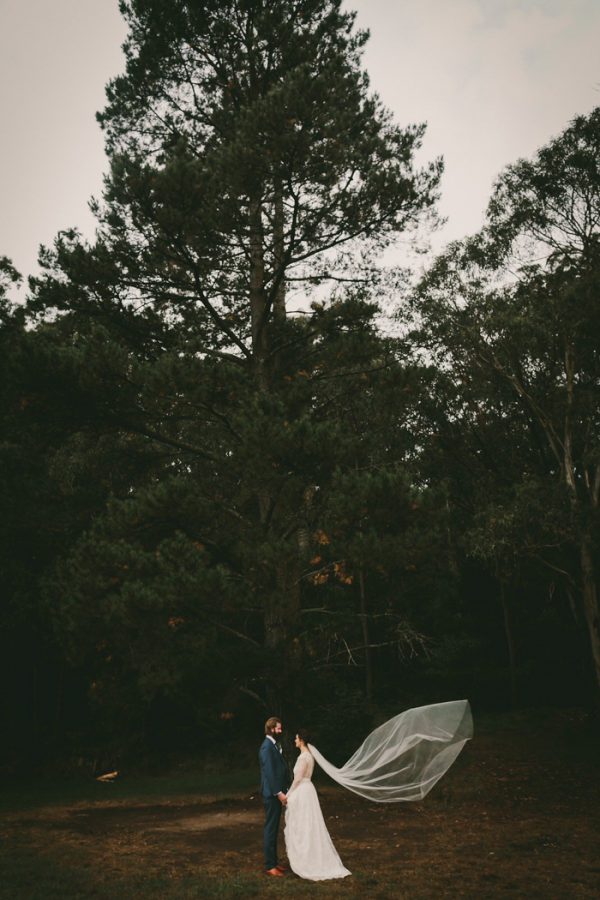 I never thought I would agree with Zoe and say this, but looking back, we are really happy that it was overcast on our wedding day because we couldn't have asked for more magical photos. She is the most incredibly talented photographer who captured the most beautiful, artistic photos.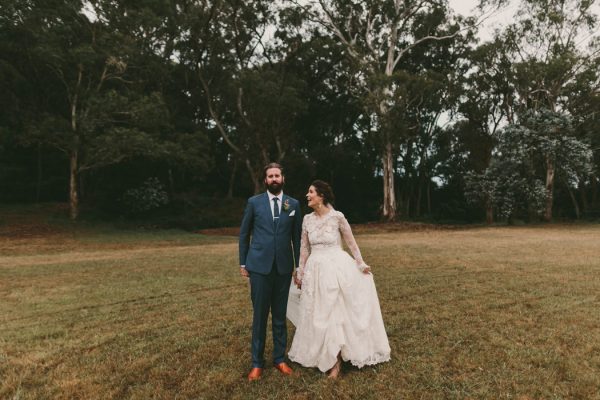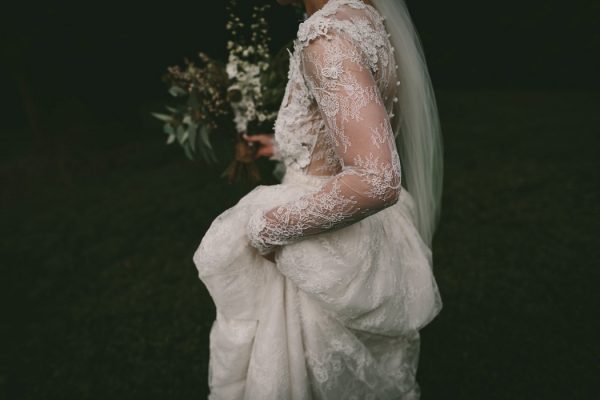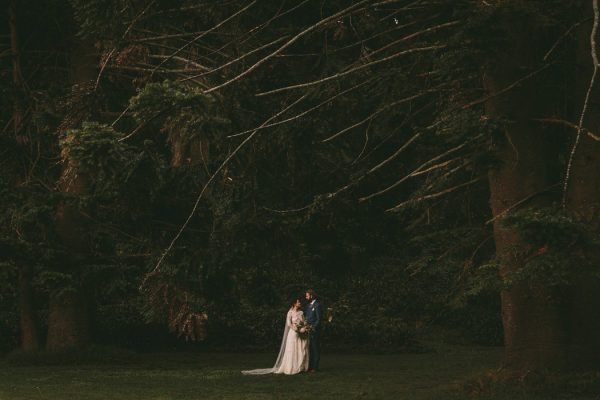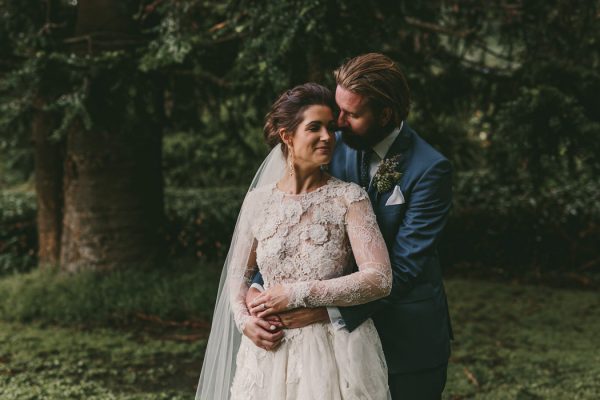 My advice: Just be yourself; there is no normal way to react to things. It is ok to admit that you found the planning stressful and in my case, it is ok to cry if it rains. There will always be things that don't go to plan but that what makes the day uniquely yours!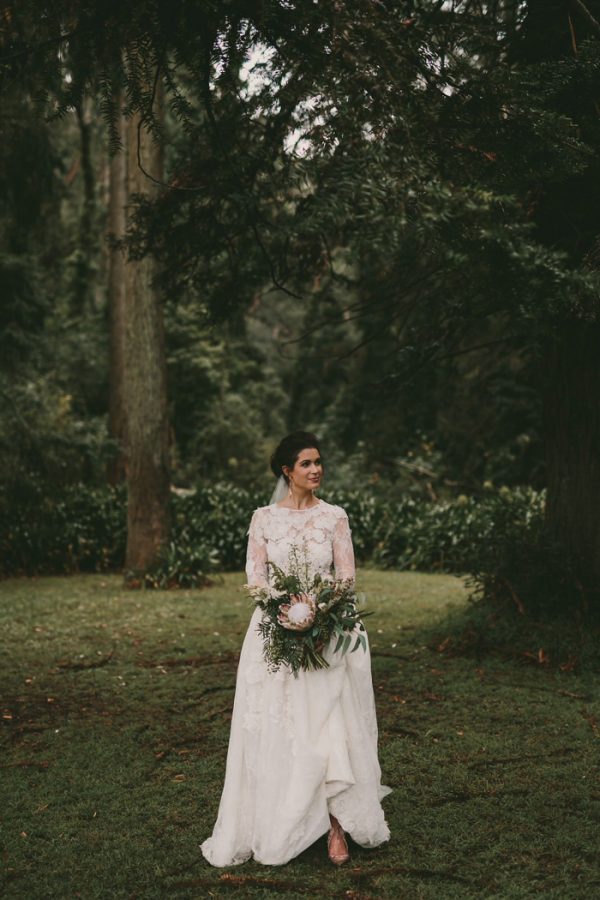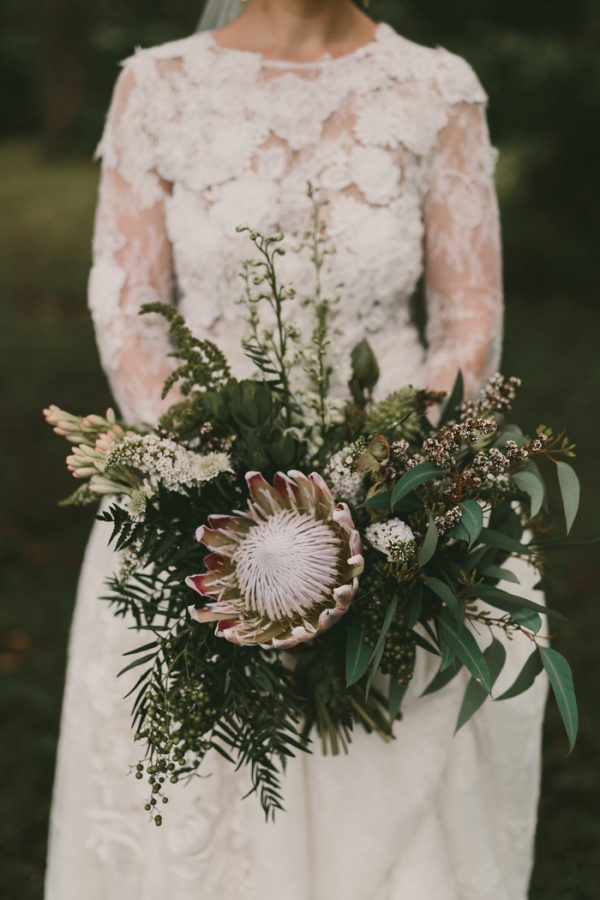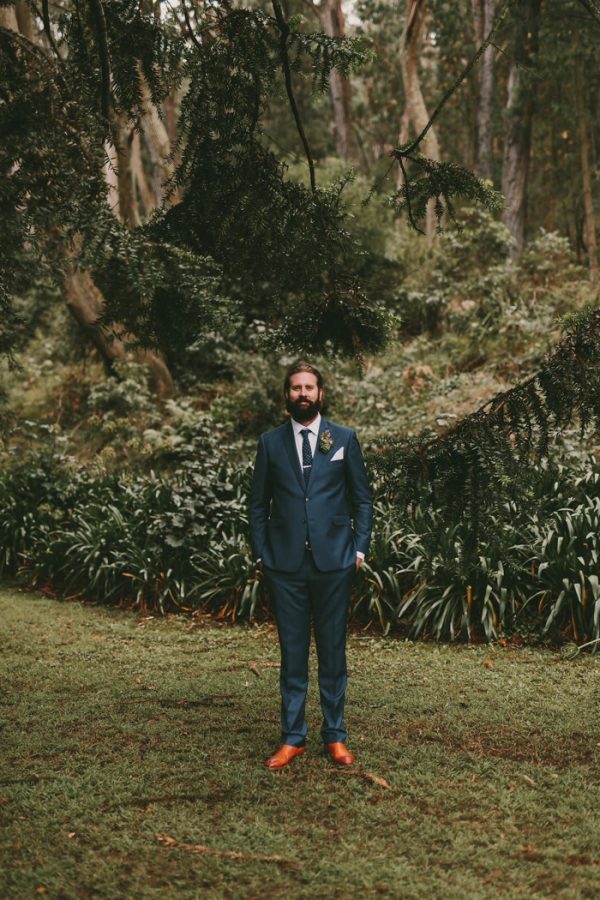 We looked at so many venues (all the usual ones that would come up in magazines and online searches) however none of them were our style. Just when we were about to give up, Marcus's best man who lives locally in Exeter suggested we check out a restaurant that he loves down there -­ Biota Dining.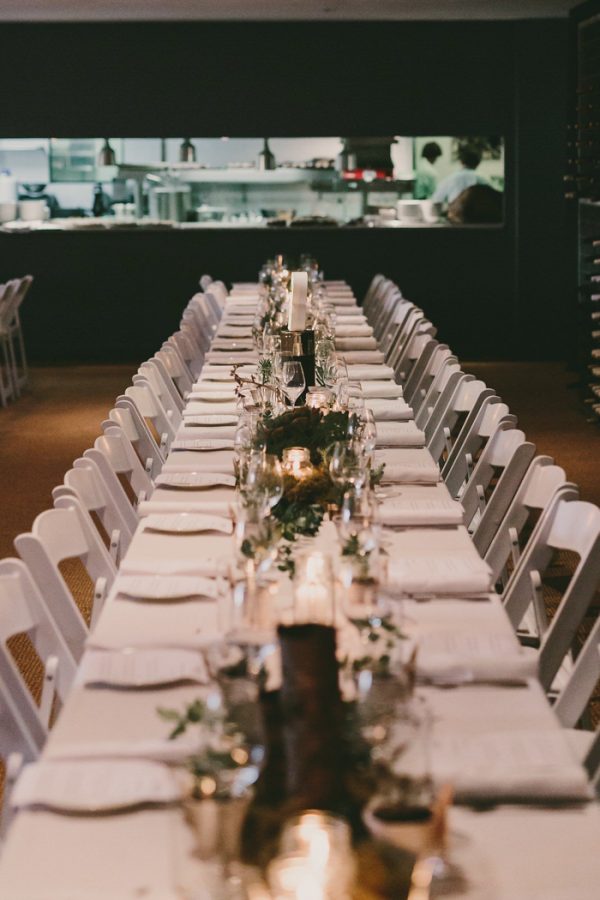 As soon as we walked through the doors we knew that it was the place for us. It was everything we wanted aesthetically (modern, yet warm and welcoming with polished concrete floors, Nordic furniture, hedged gardens and open fireplaces) and then to top it off, it was a two hatted restaurant too. We were sold straight away. We also loved that the produce at Biota is grown in their own kitchen garden or sourced from local suppliers around Bowral.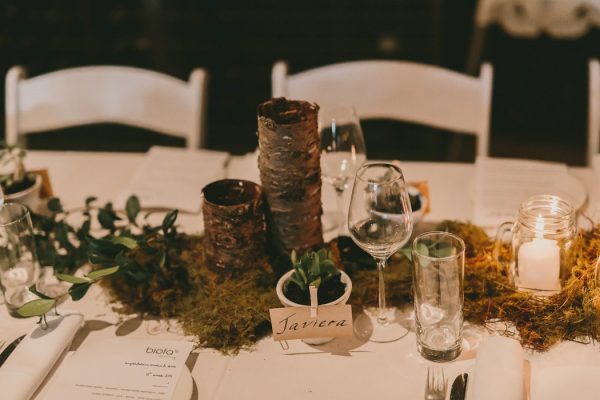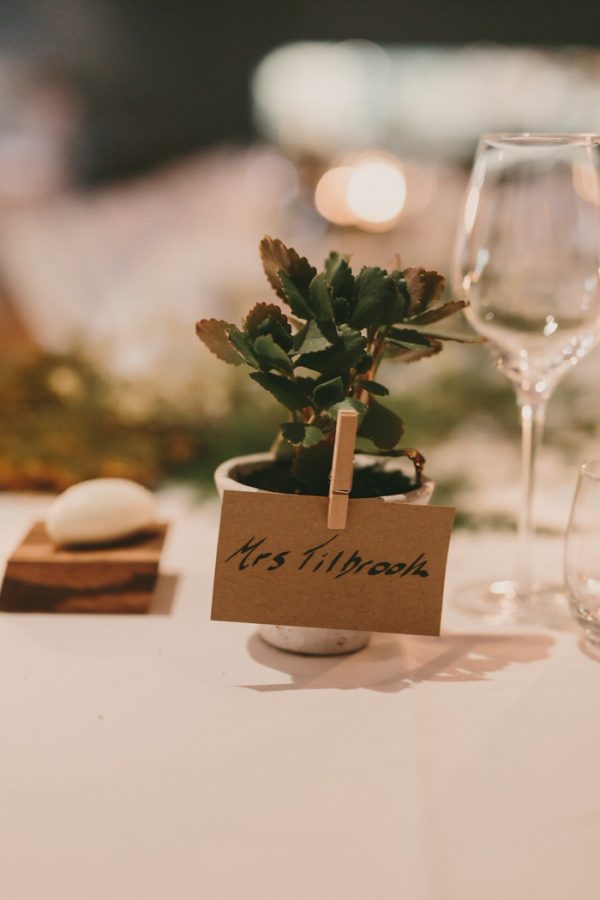 We didn't really have a theme for the wedding ­ we just wanted everything to be raw, natural and fresh. Biota is already such a gorgeous venue that suited our theme so perfectly so it didn't need much decorating. Our brief for Kate from ffolium (our florist) for our table centrepieces was "no flowers, just fresh, lush greenery." This "theme" was accompanied nicely with our wedding favours.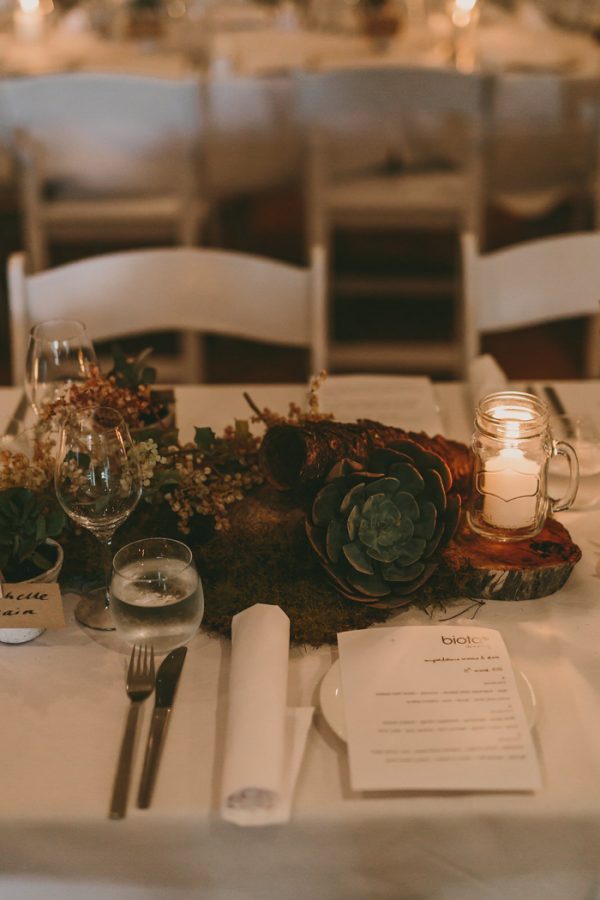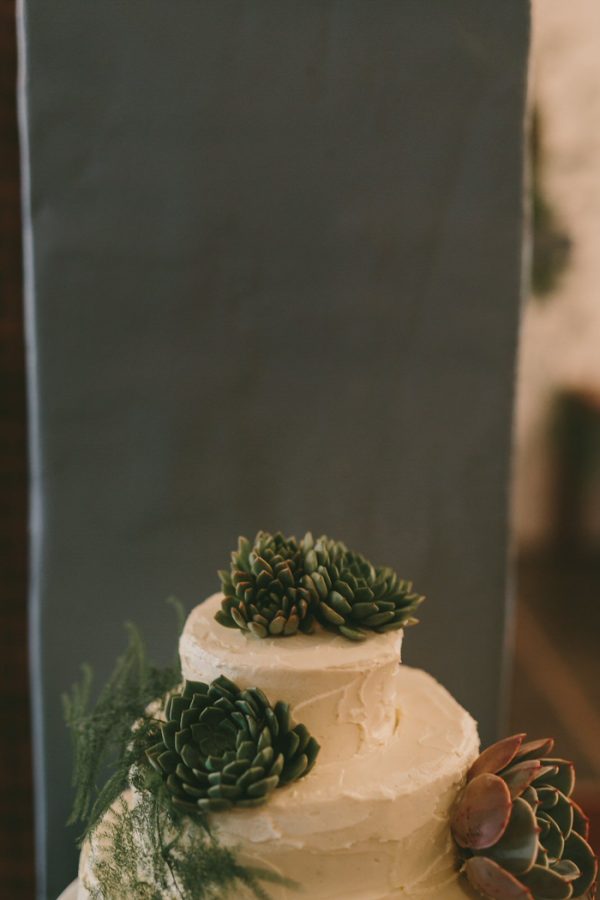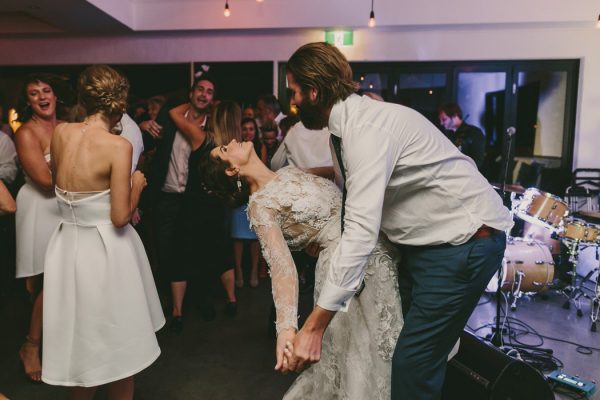 Congratulations to Shara and Marcus, and a huge thanks to Junebug member Zoe Morley Photography for sharing their wedding with us. Love this wedding's easygoing organic vibes? Then you've got to see this organic and ethereal Georgia wedding at Sweet Meadow Farm at Beech Creek!